Guardian Rottweilers Y Litter
Sire:  Ecco Se Ungo-Rot
Dam:  Guardian Eva Von Gottschalk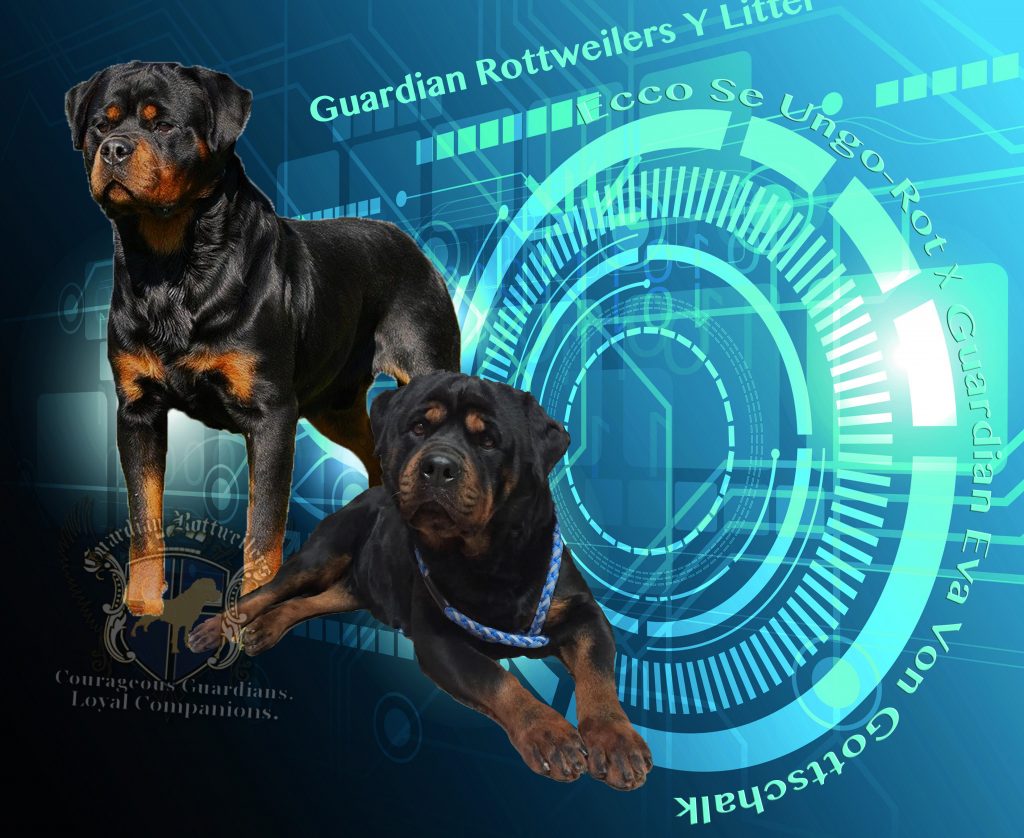 Guardian Eva Von Gottschalk has proven to be one of our best producers.  Her breedings with my favorite Arlos son, Bull Se Ungo-Rot, has given me some absolutely exceptional pups, so with an Arlos and Cochise grandson, I am expecting these pups to rock my world!!  Ecco is know for the typey pups he produces, always giving substantial bone and substance along with that Ecco character- clever and biddable and ever so sweet.  Eva is a registered Service Dog with a bombproof temperament and one of our most powerfully built girls.  So very excited to meet these babies!
Eva's Gorgeous Girl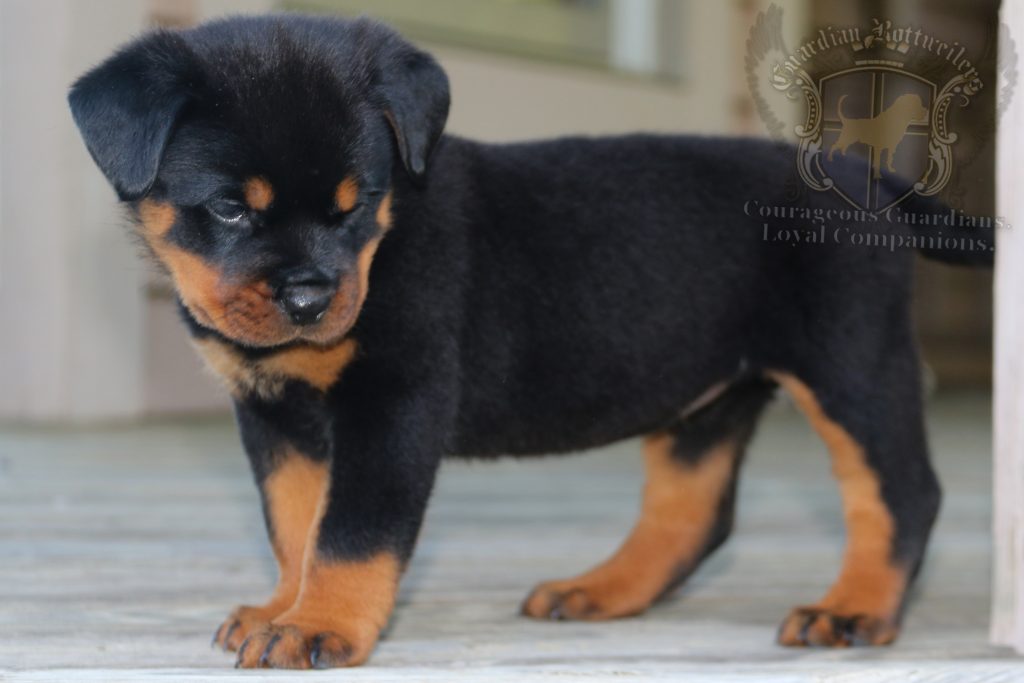 Yamara
RESERVED- NJ
Eva's Beautiful Boys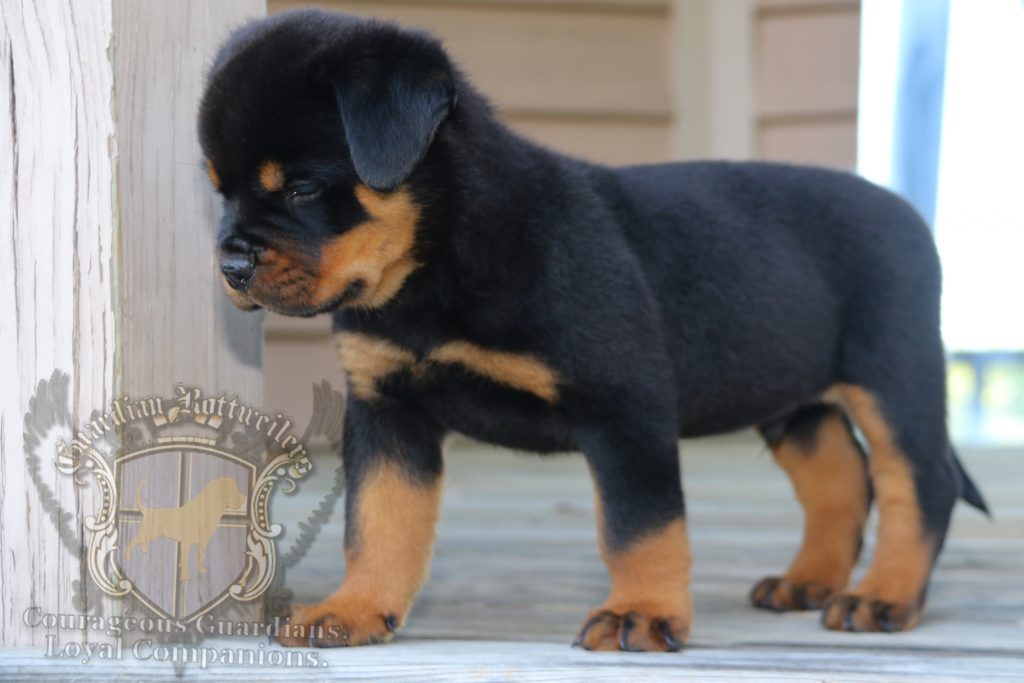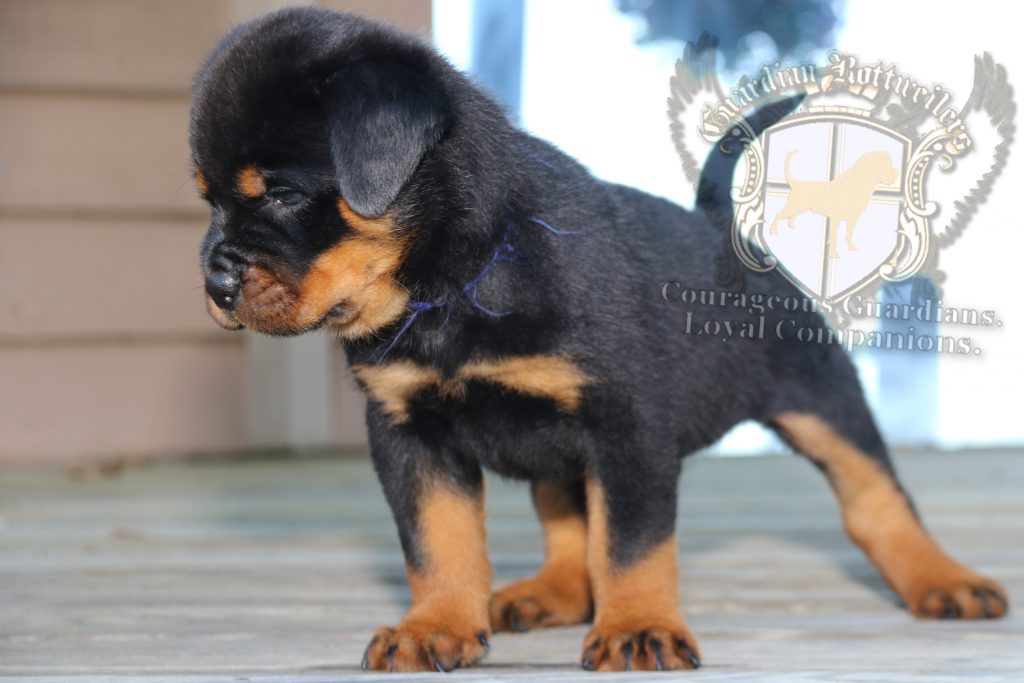 Yogi                                 Yasper
SOLD- New Orleans           RESERVED- MS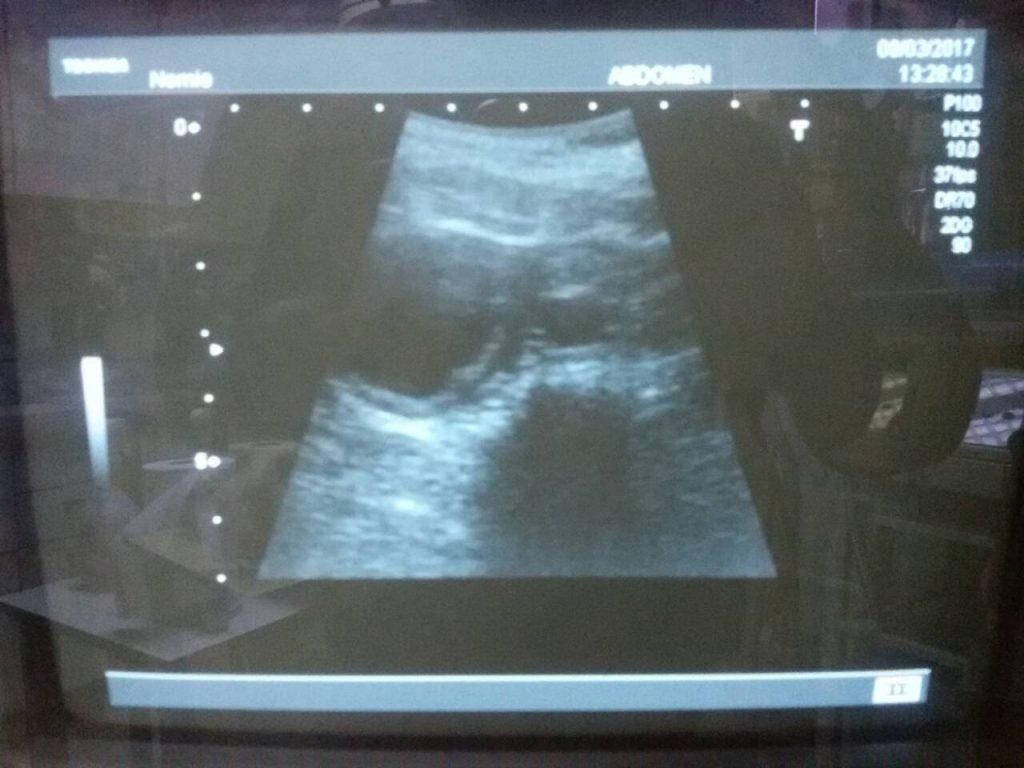 Eva babies 4 weeks old <3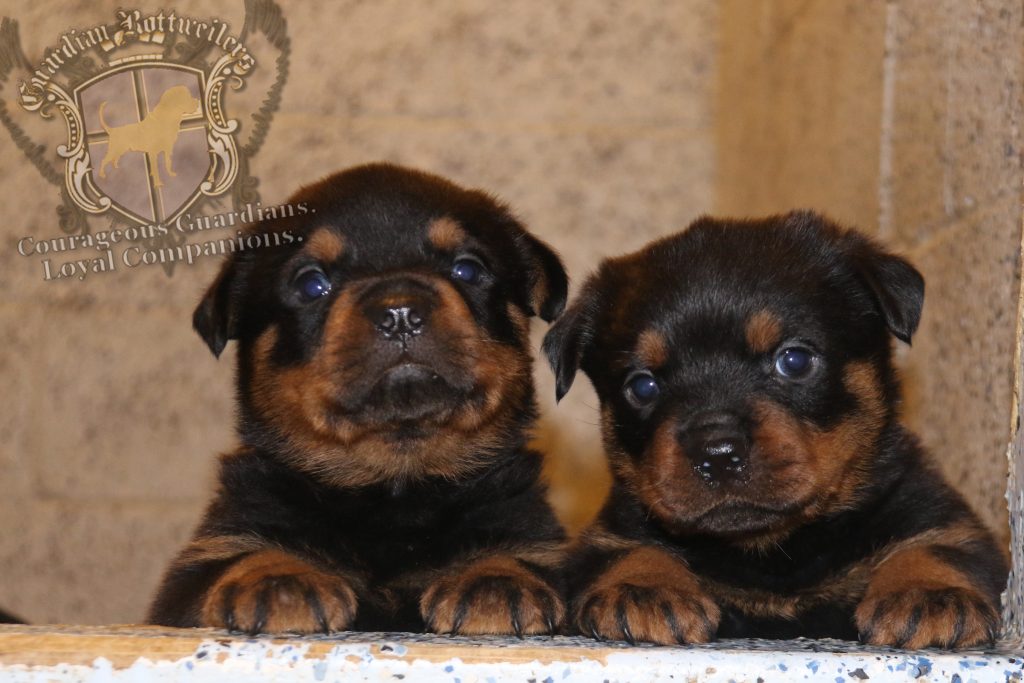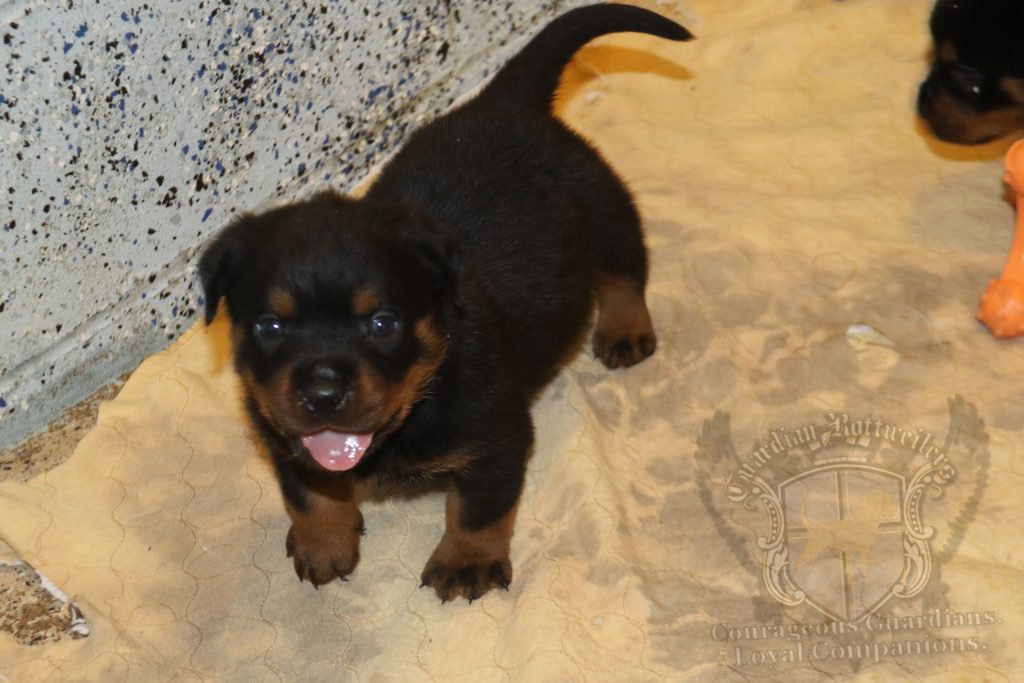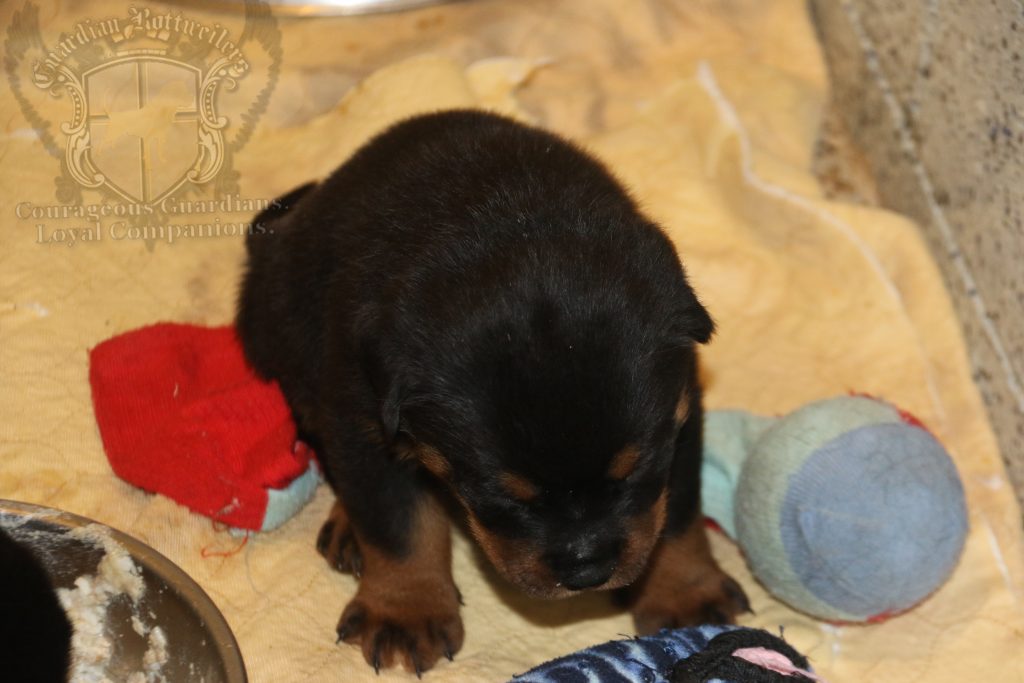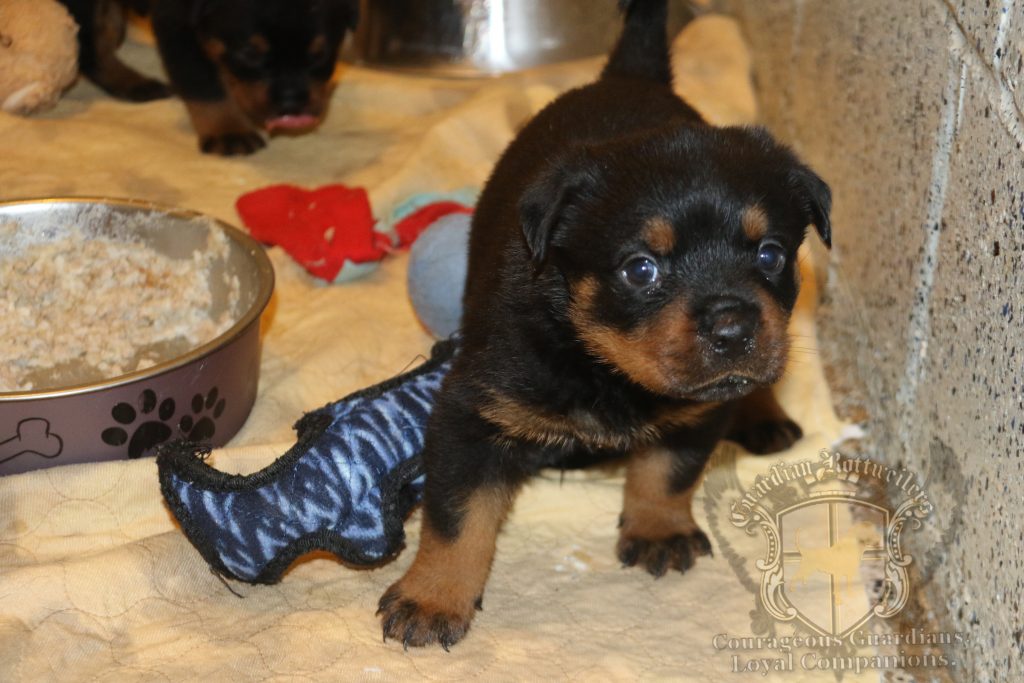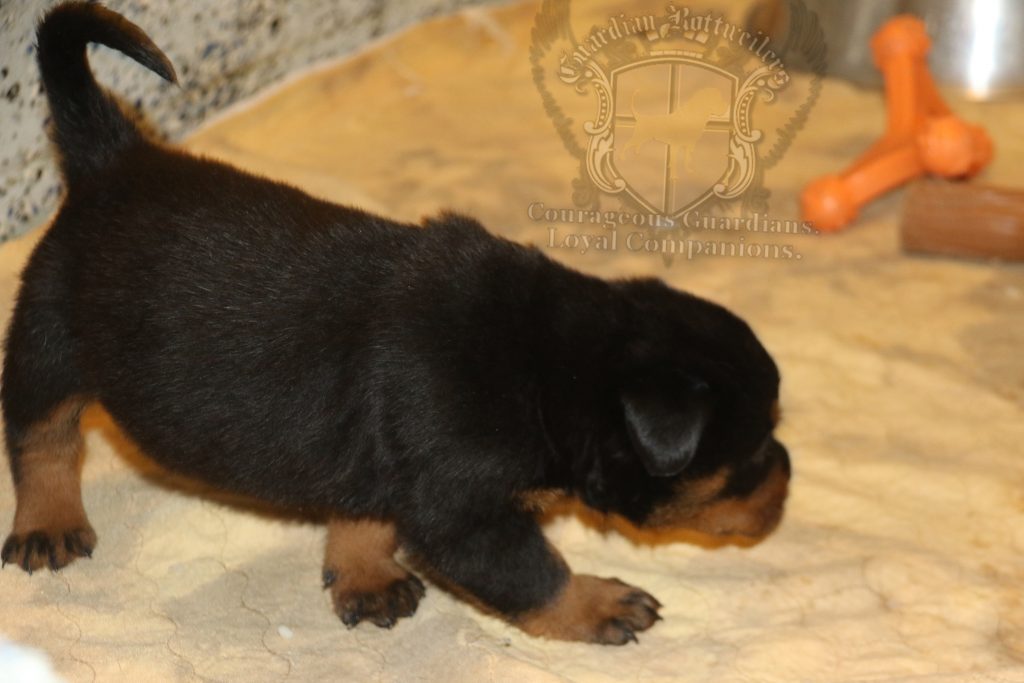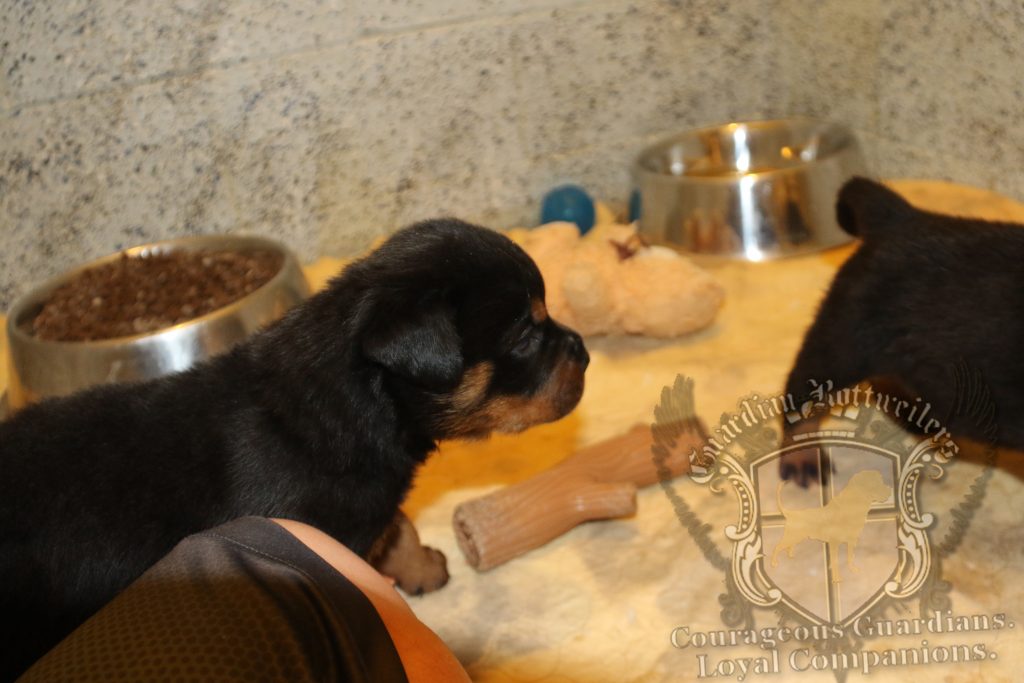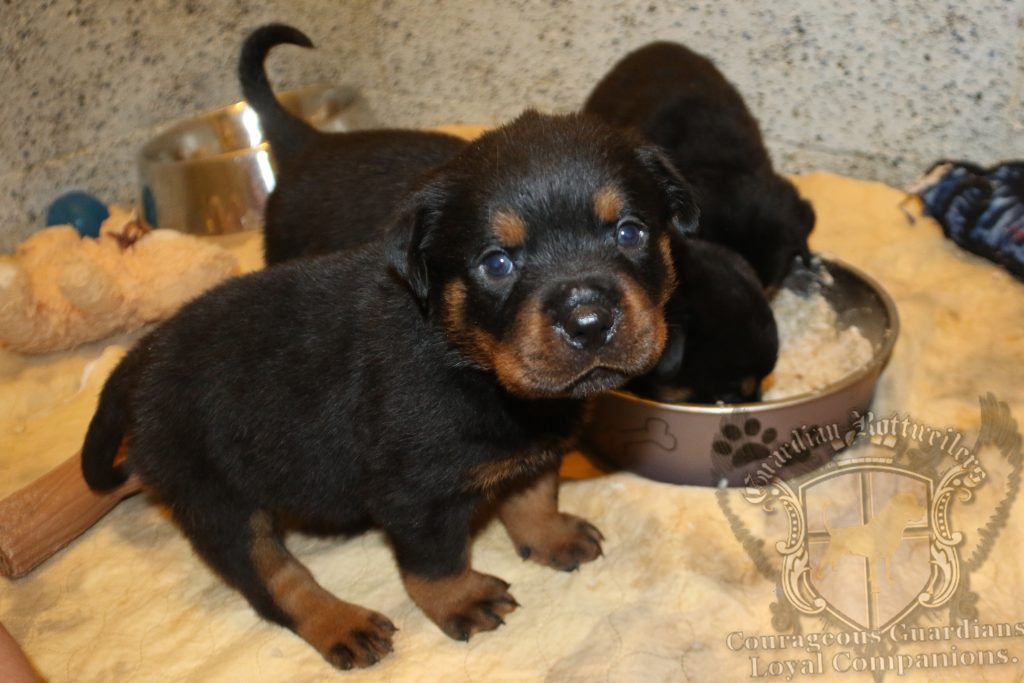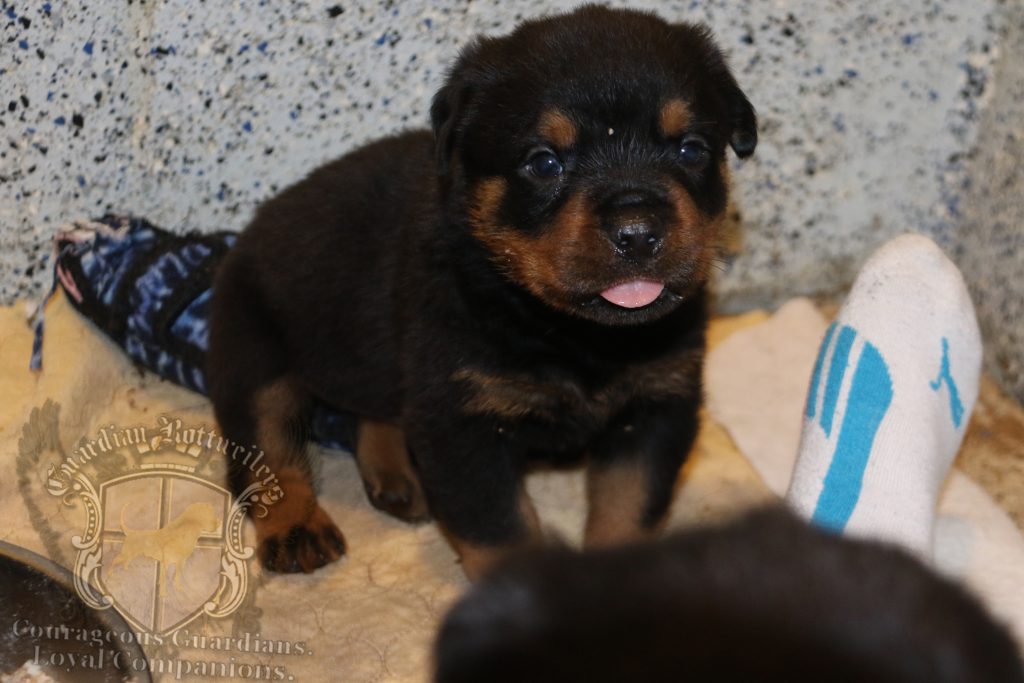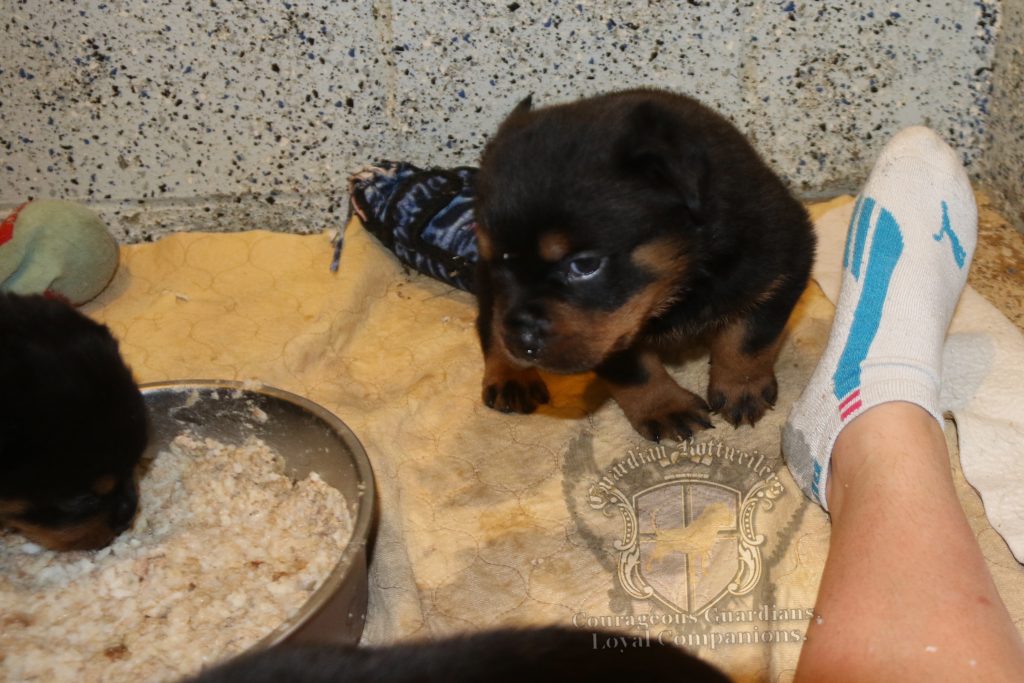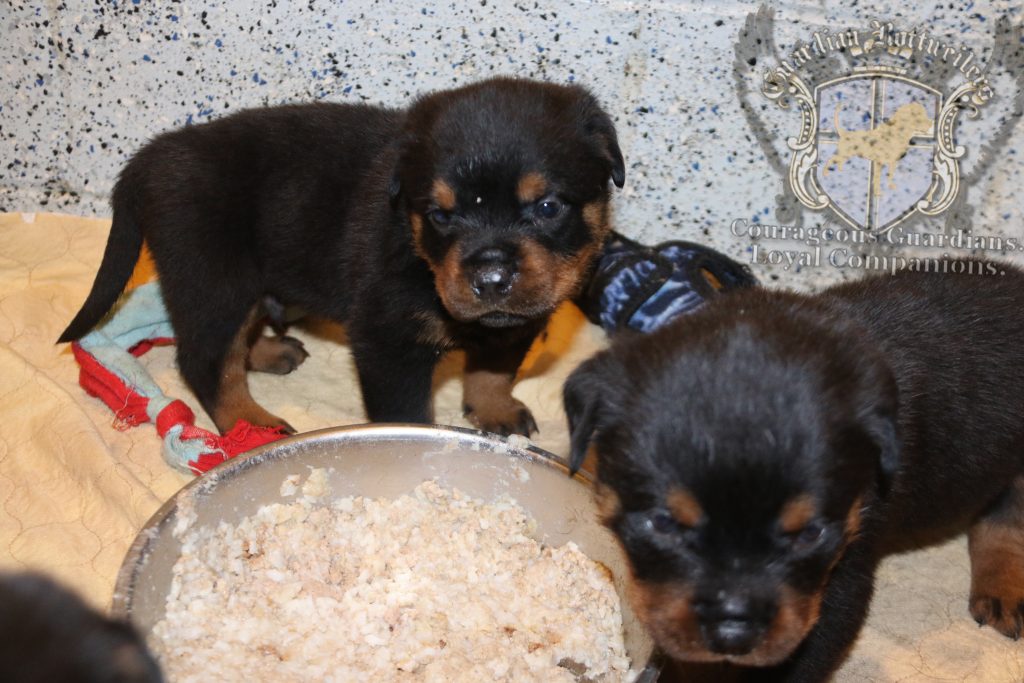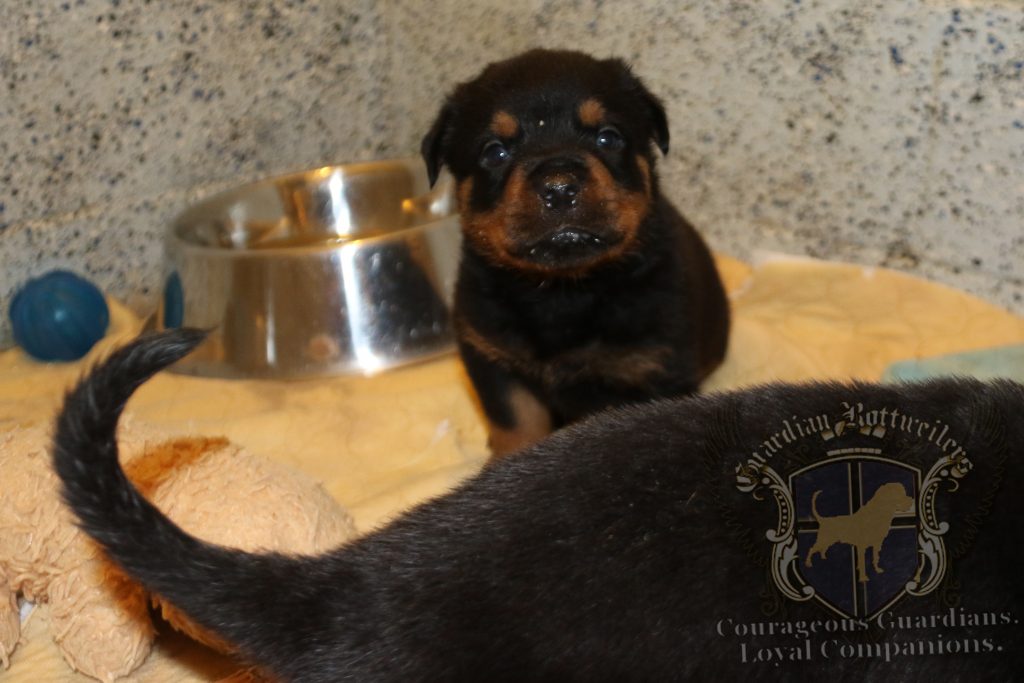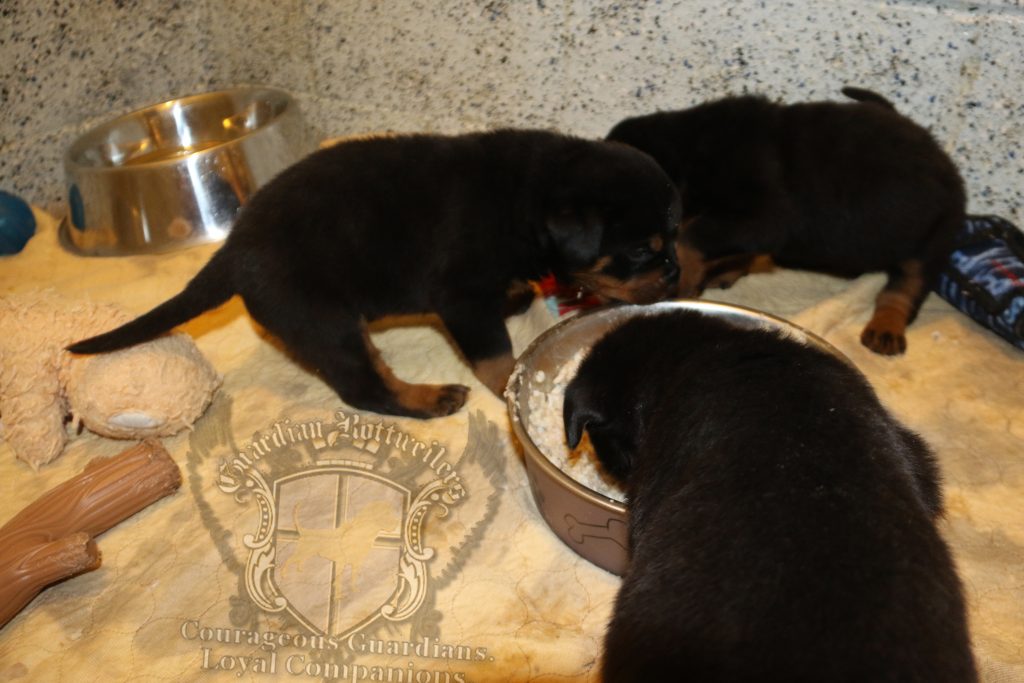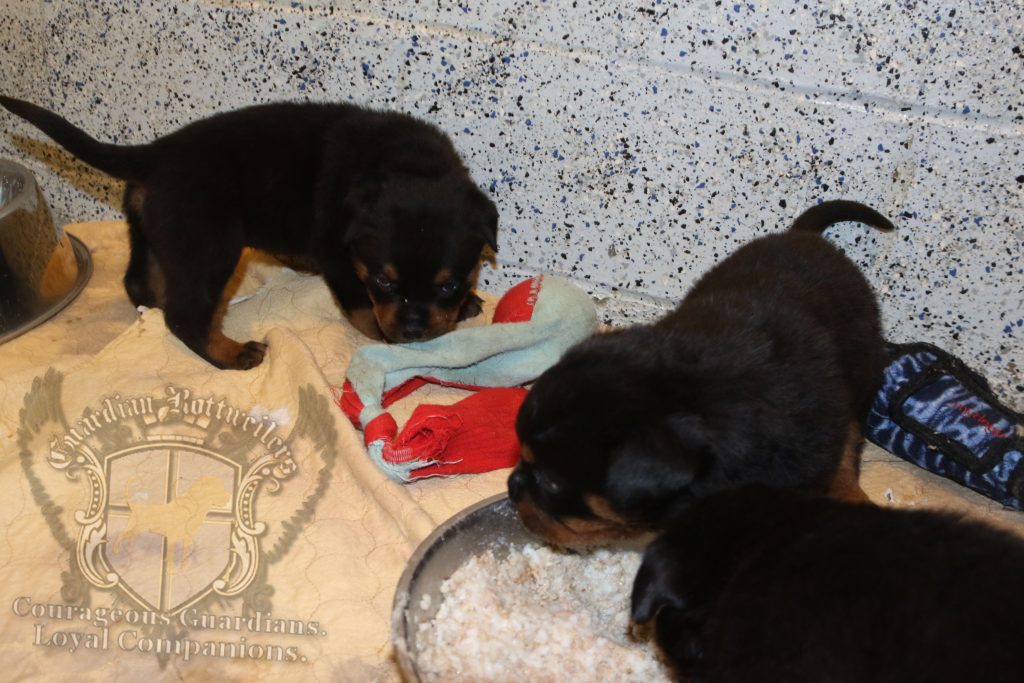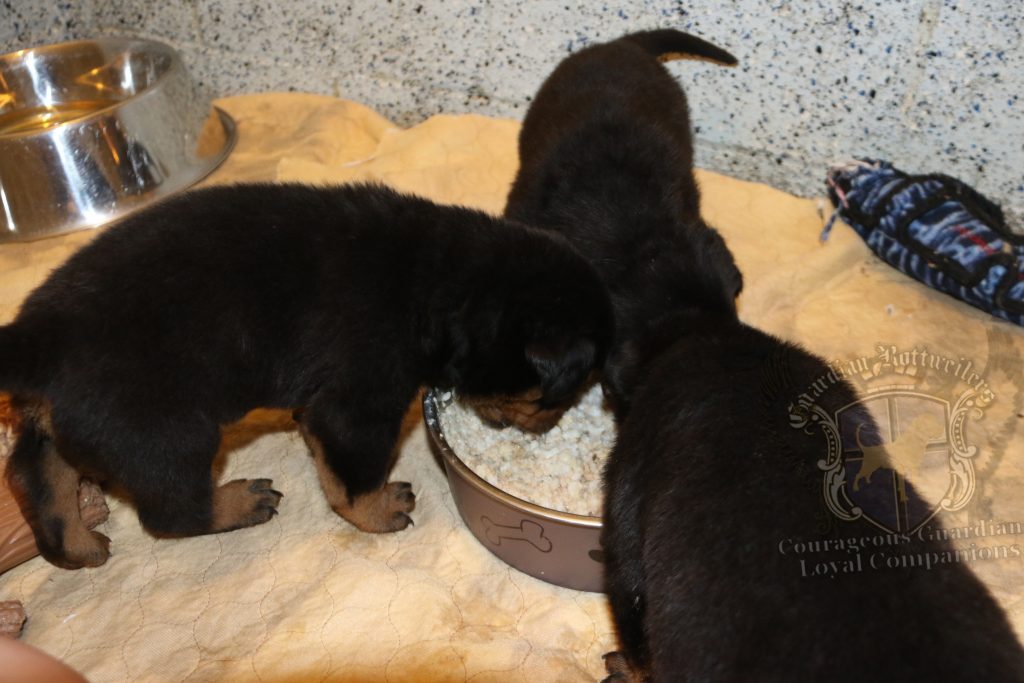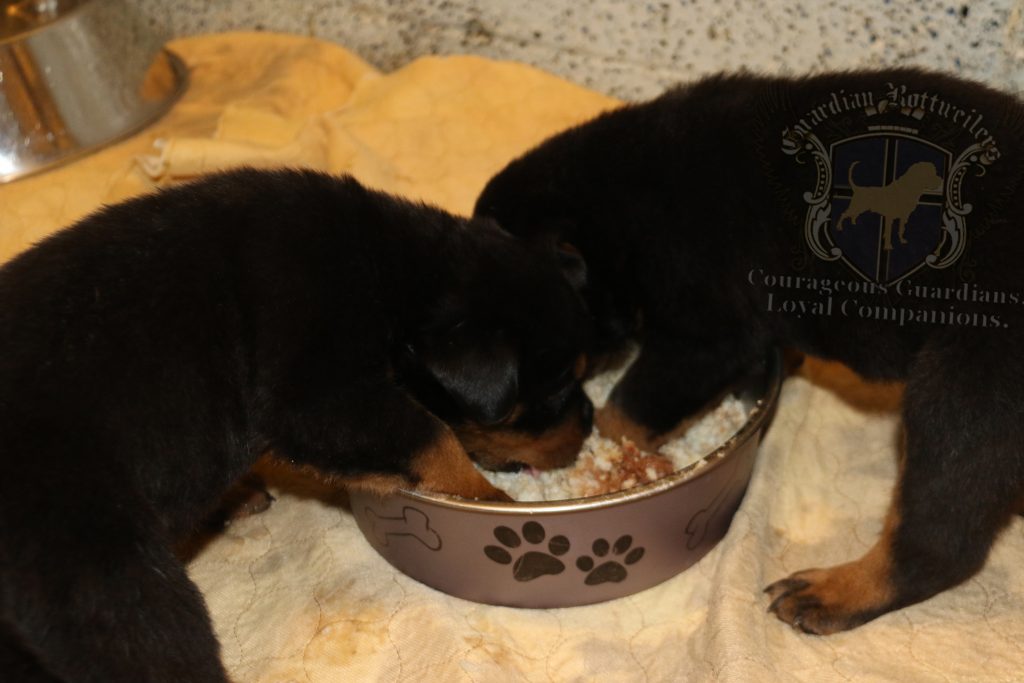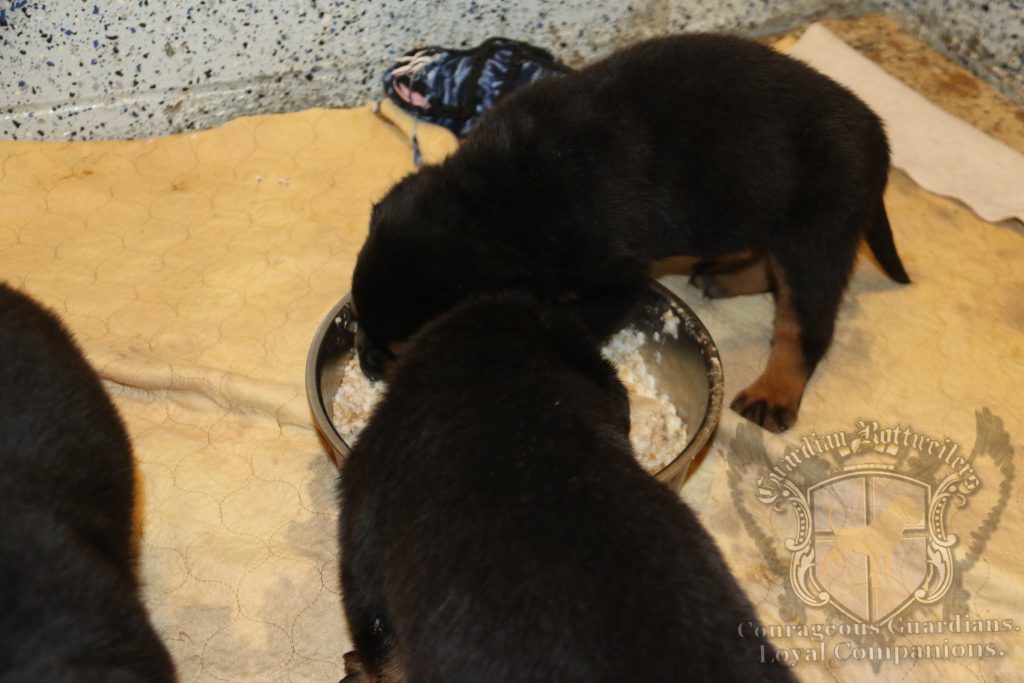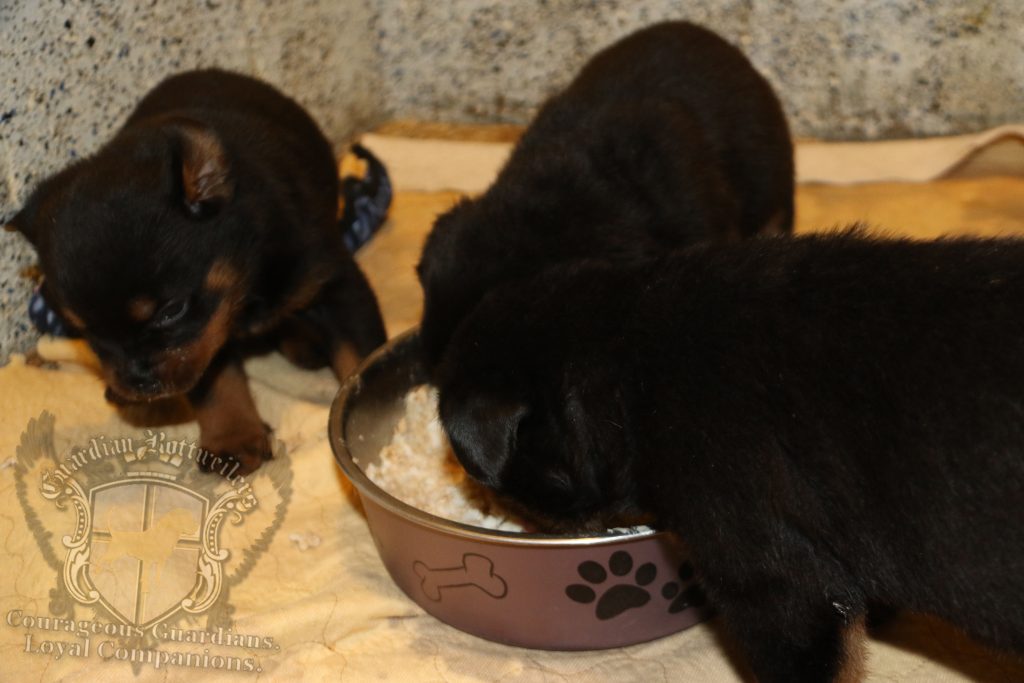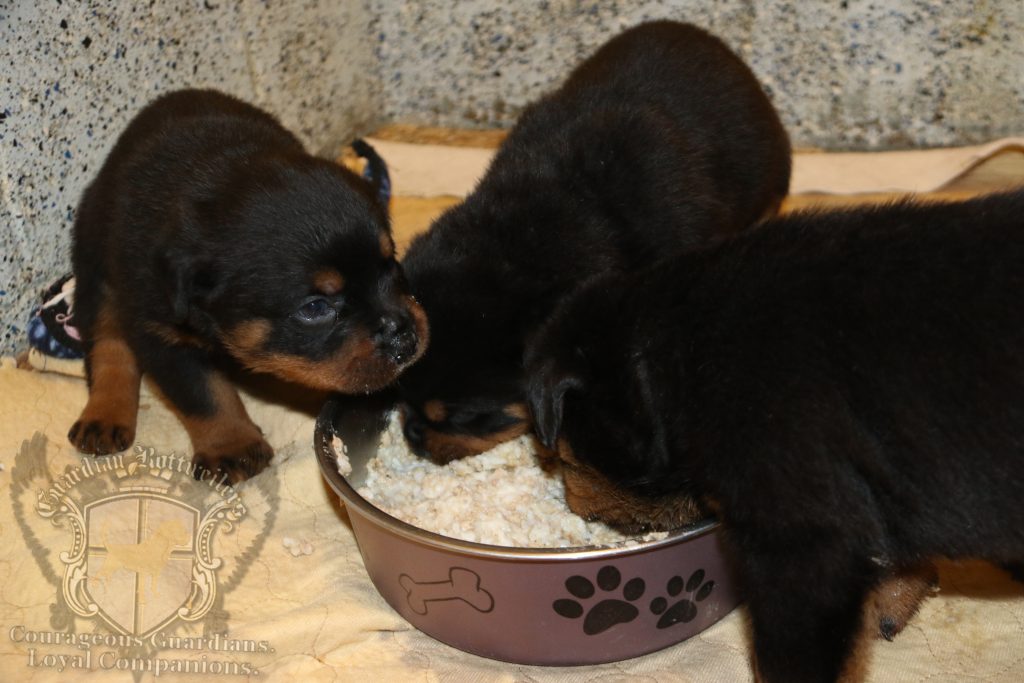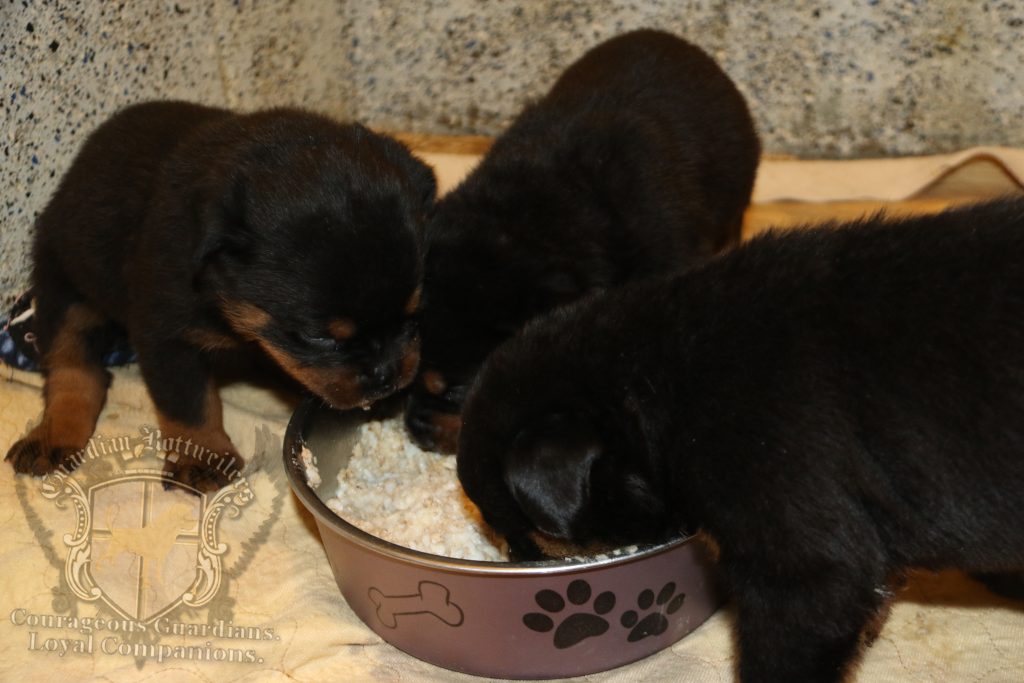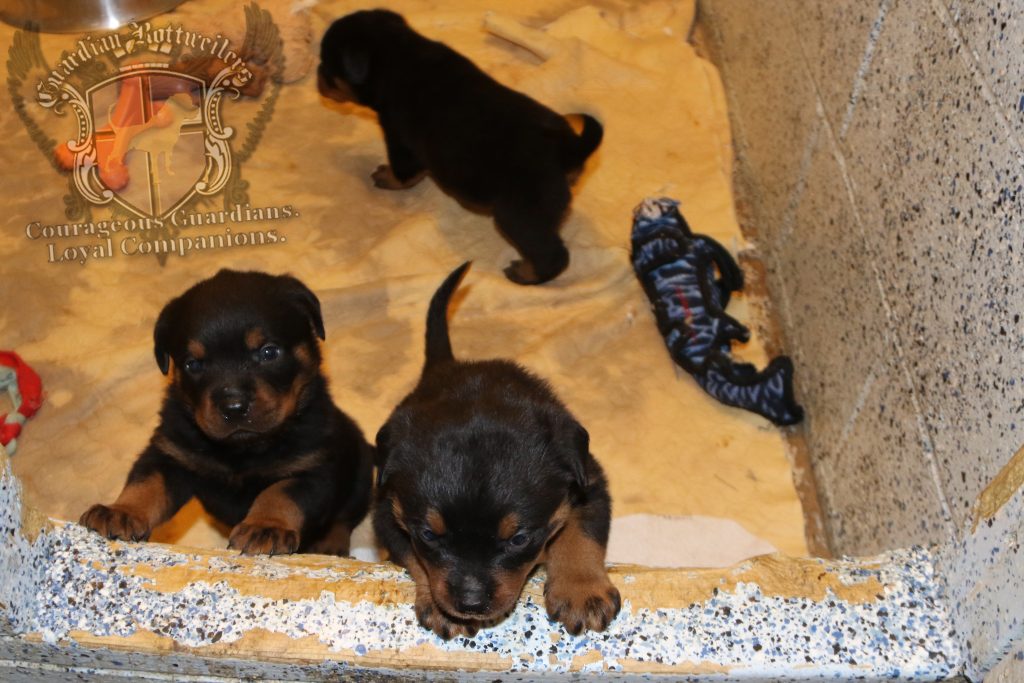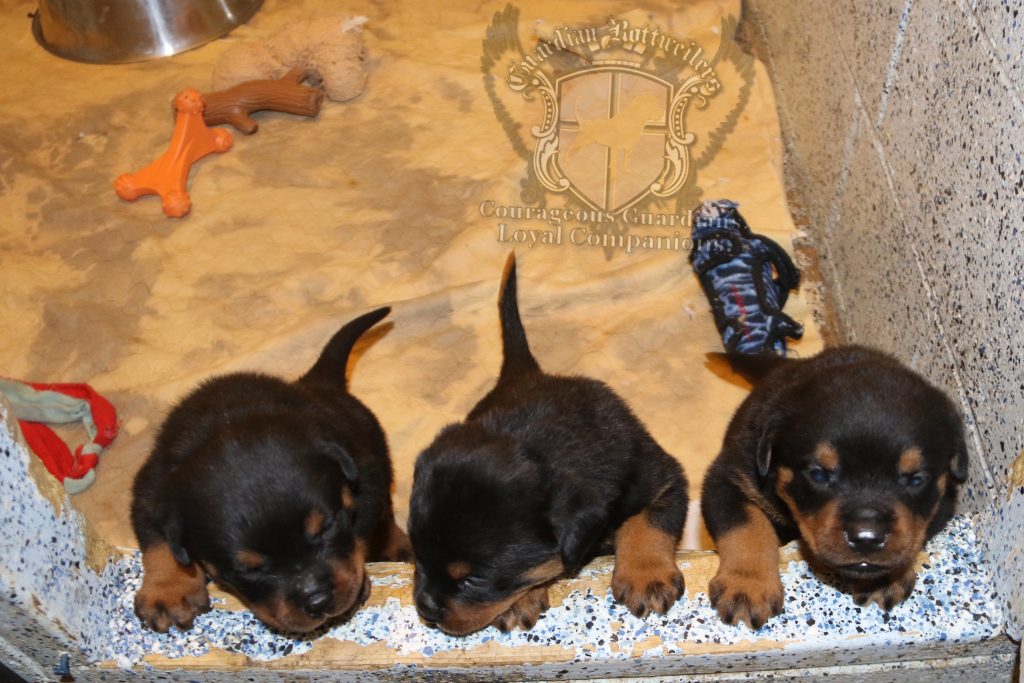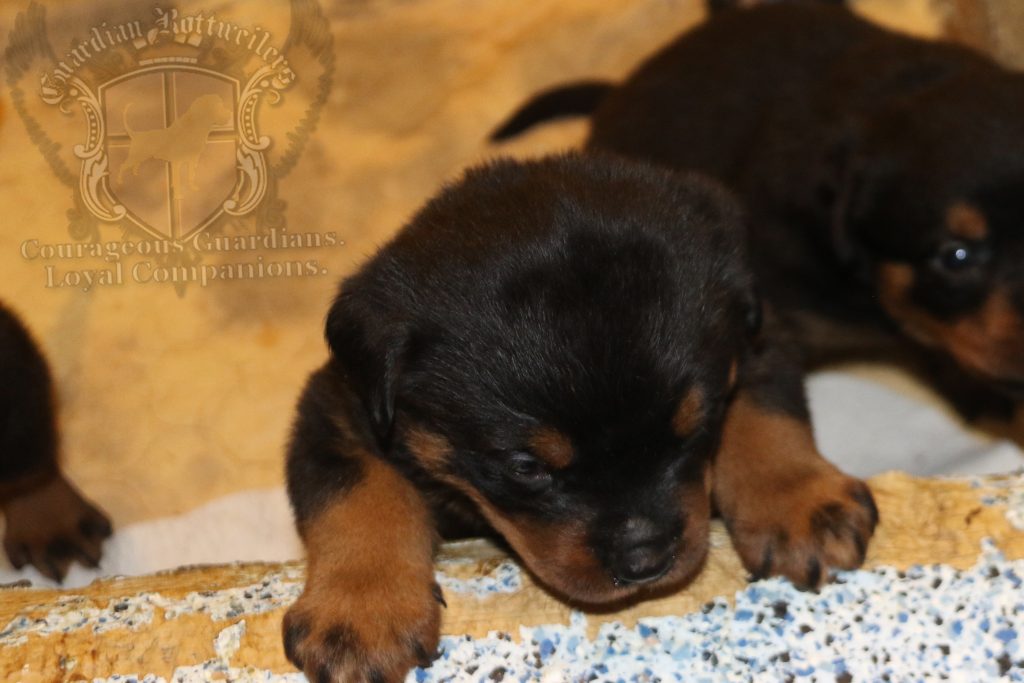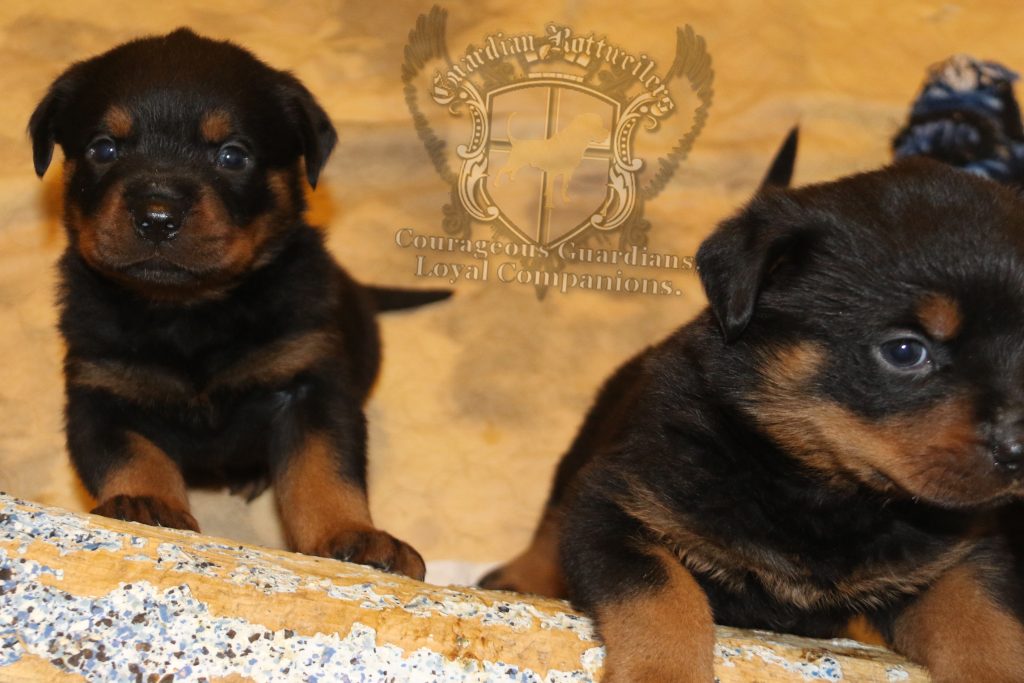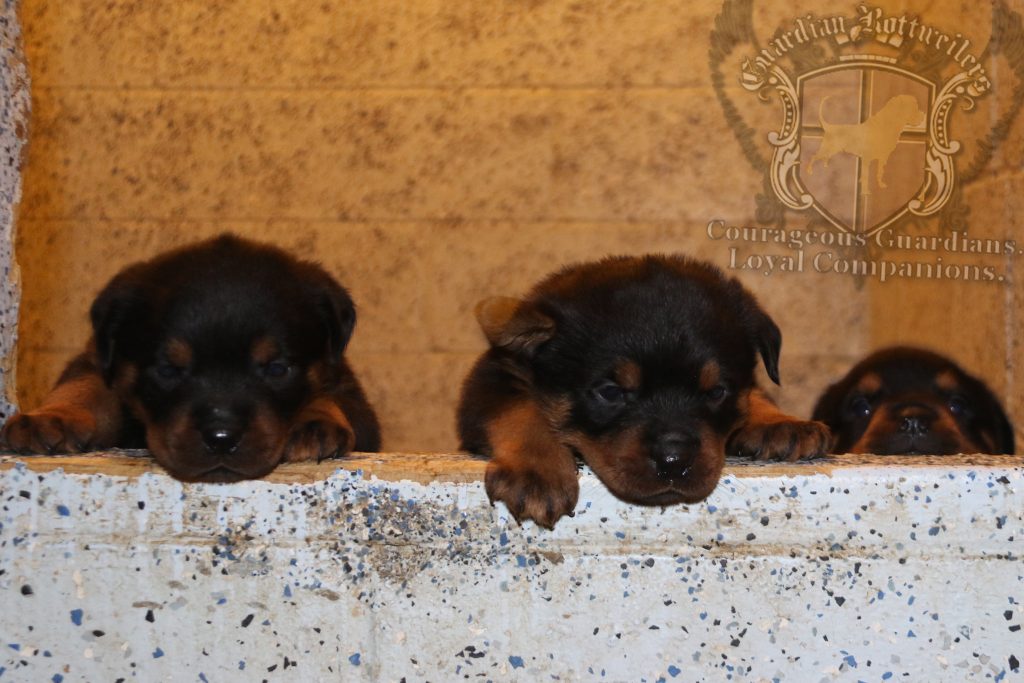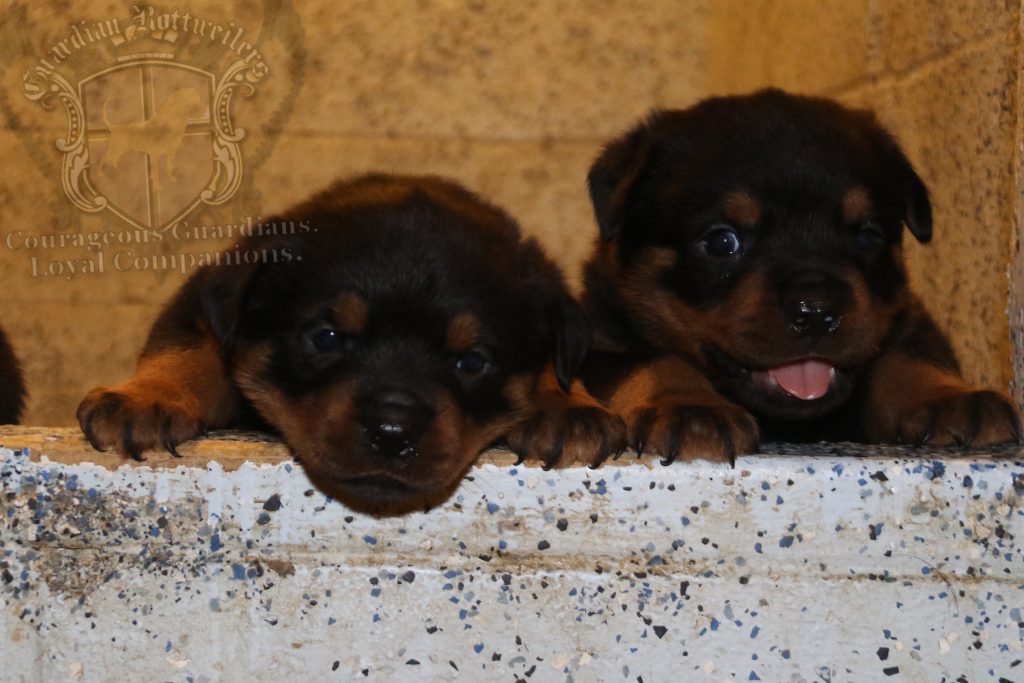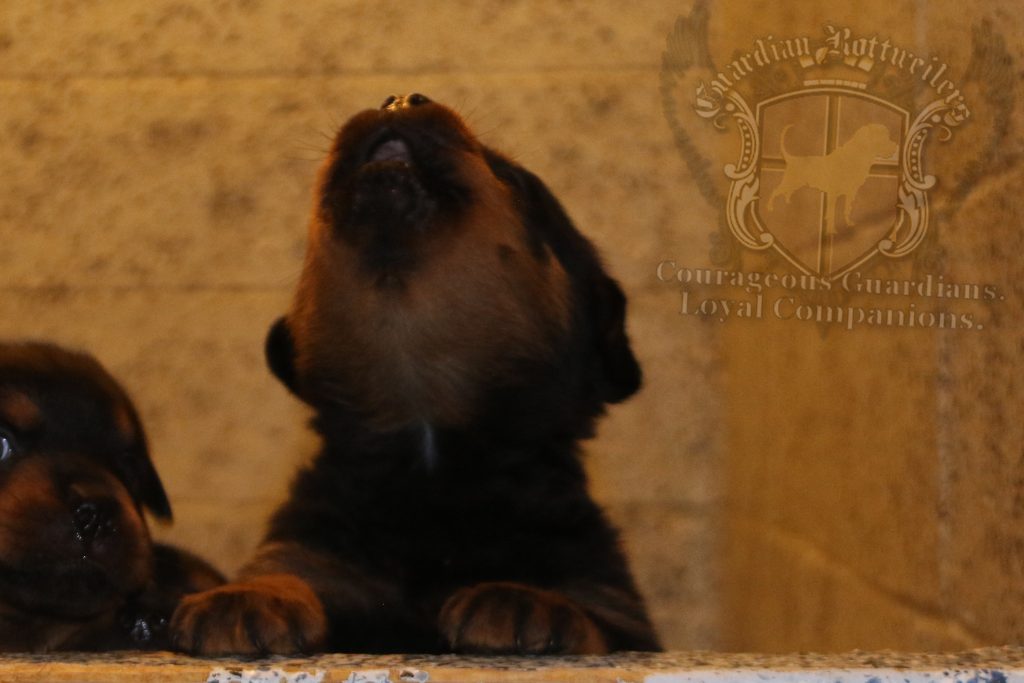 Eva babies with Aunt Geneva <3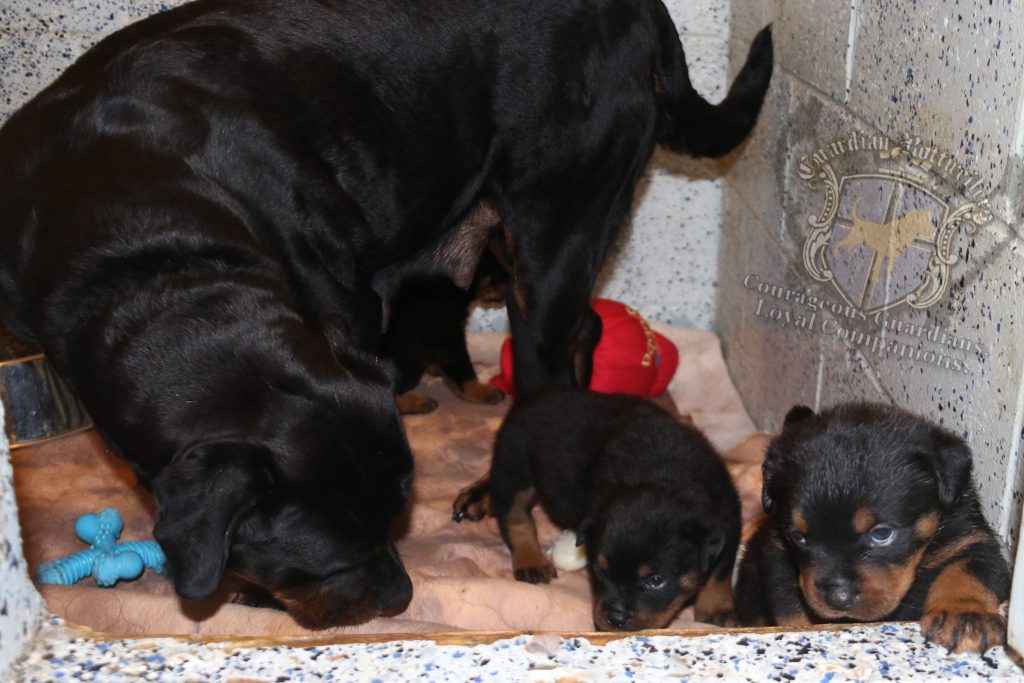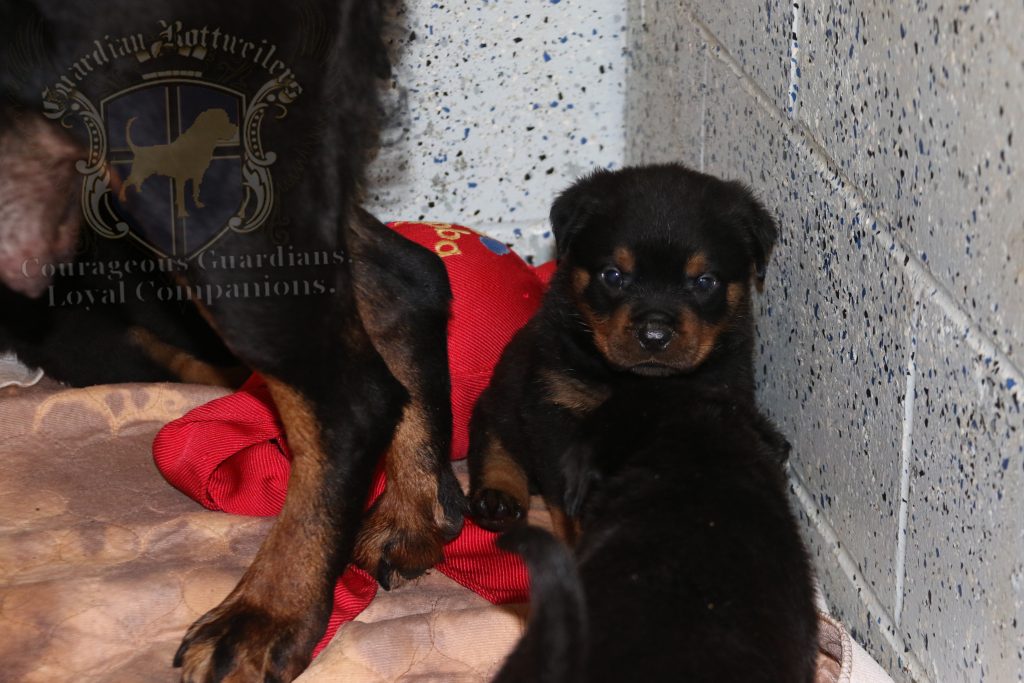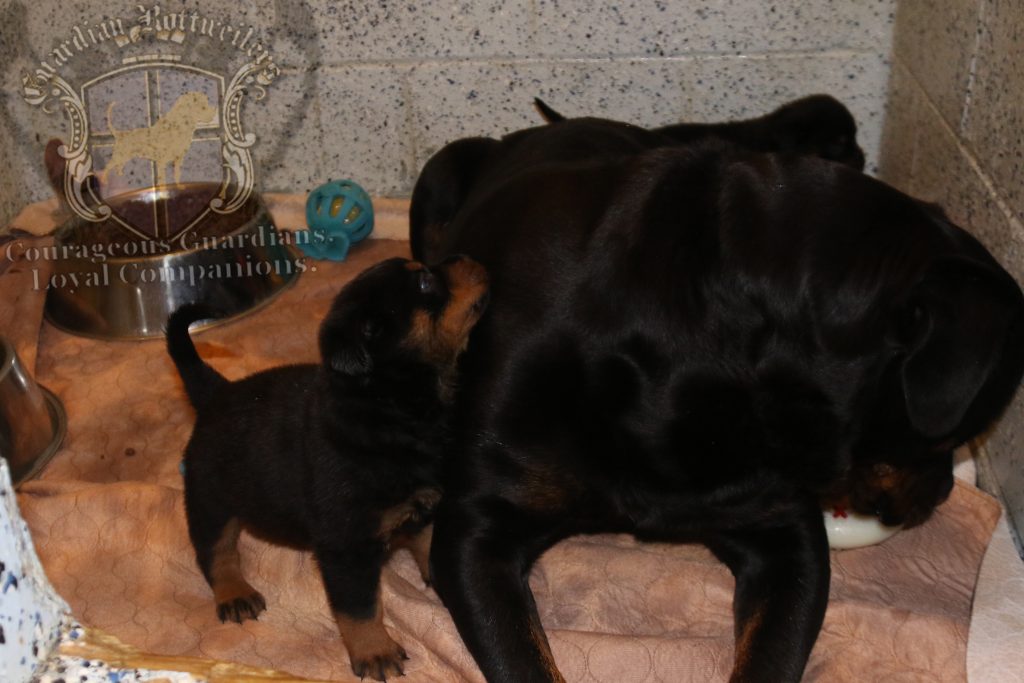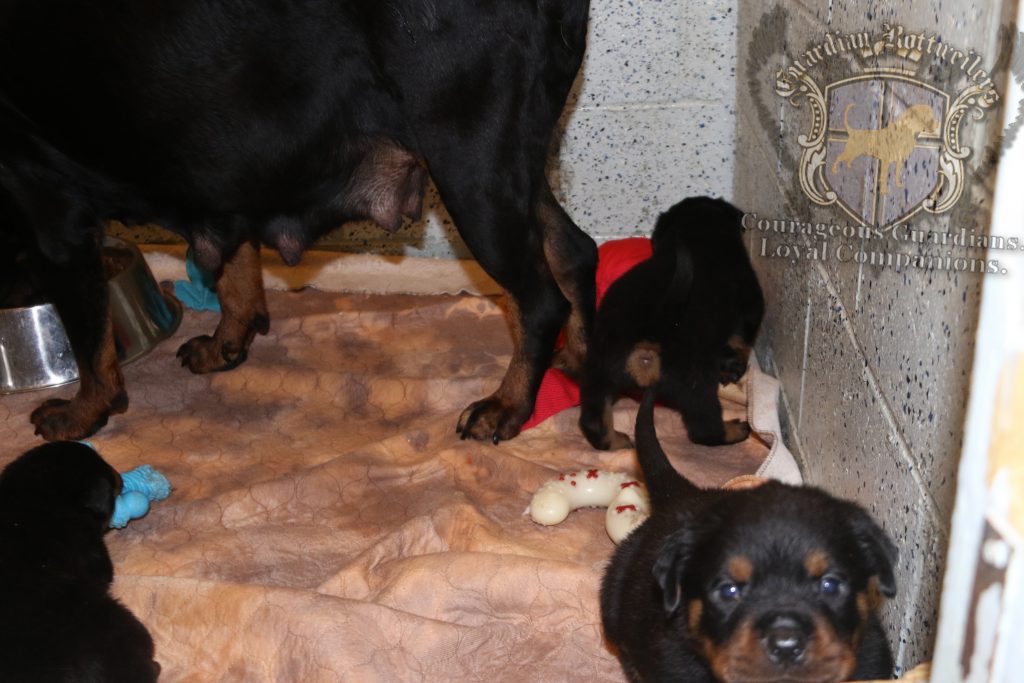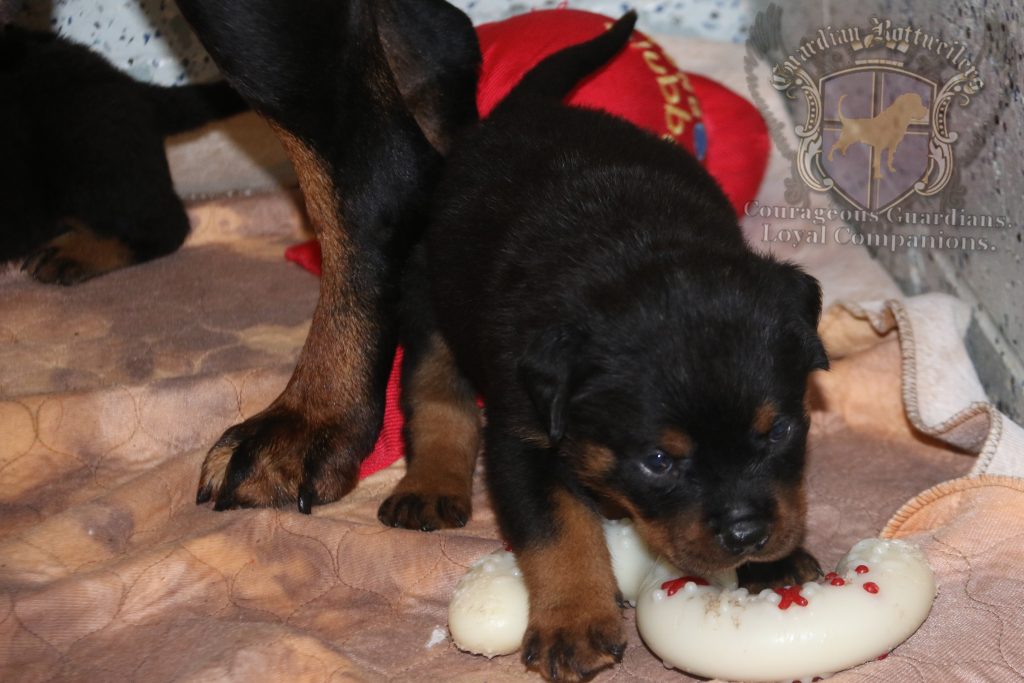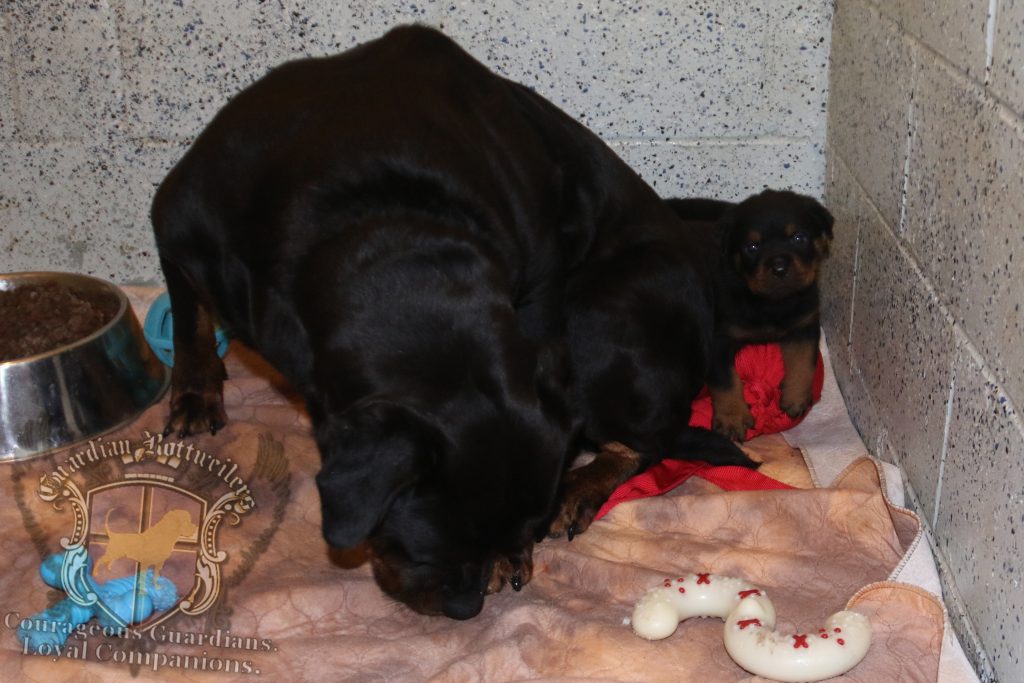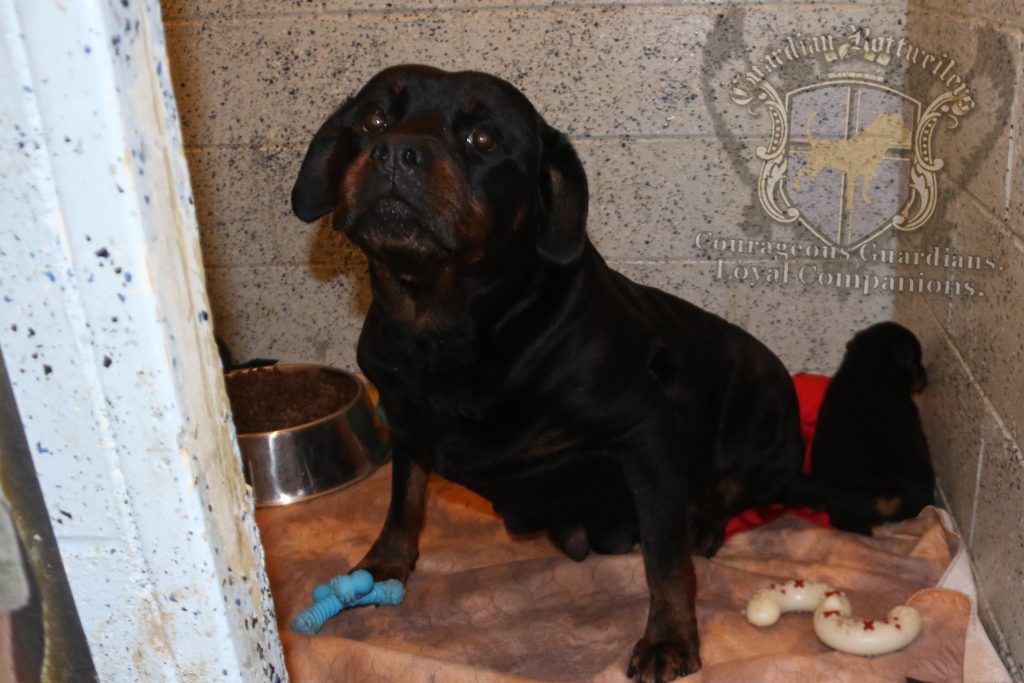 ---
Guardian Yamara Von Gottschalk
Guardian Yamara Von Gottschalk playing with her big bother Guardian Puck Von Gottschalk <3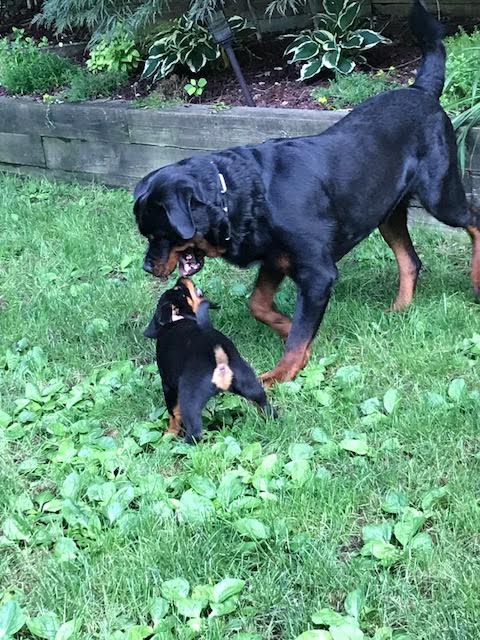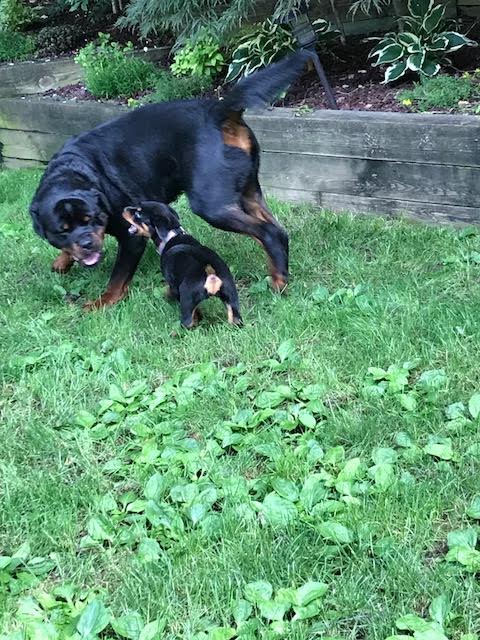 Click here for a short clip of miss Yamara! IMG_4622