Guardian Rottweilers E Litter
Sire: Panther Vom Wilden Westen
Dam: Ava vom Hause Anroba
PUPS BORN ON CINCO DE MAYO!! (May 5th)
1 male and 4 females available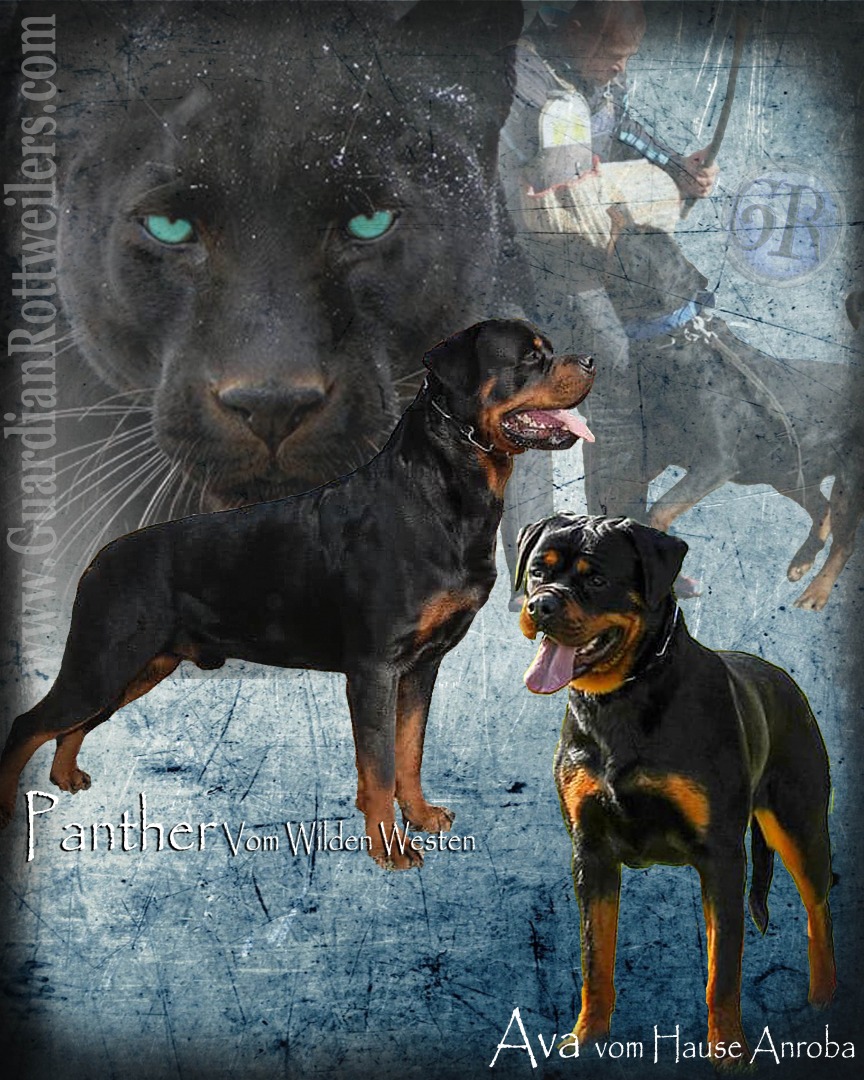 Courtesy of COVID19, this litter will be whelped in Slovakia by Ava's trainer and handler, Robert Bartovic.  The borders were closed right after she was successfully bred to Panther making travel back to the US unfortunately impossible.  Although I am sad that I will not get the opportunity of taking this journey with her, I know there are not more capable hands for her to be in than the man that helped shape her into the exceptional ambassador of the breed she is.Ava was the most successful show young bitch with the score of RTW Club Sk 1 and 2 place!!
Little baby Panther's are here!!