In our travels to Europe, we occasionally come across amazing dogs and pups that are available.  We will try to keep information on these dogs on this page.  If there is something in particular you are looking for, please let us know and we will personally assist you in acquiring it.
We have several youths available and often have import puppies from our partners in Europe.  Please inform us if there is a stud, dam or breeding you are interested in an we will be happy to help you.  We offer personal service and will travel to Europe to hand select your puppy based on your specifications and import him/her into the United States for you and hand deliver to any major airport.  We can also offer adult females that can be offered bred to ADRK Champion males.
---
All of the pups/youth/adults that I have IMPORTED DIRECTLY FROM EUROPE include:
* EXPORT PEDIGREE 
* PET PASSPORT 
* CUSTOMS & BROKER FEES 
* TRAVEL TO THE USA 
* INTERNATIONAL MICROCHIP
IMPORTED ECCO PUPS FROM CZECH REPUBLIC!!
We have 4 Ecco pups available– the TOP 2 pick pups from 2 EXCEPTIONAL litters!  Price includes import from Europe to USA, Customs, Export Pedigree, Pet Passport, International (ISO) Microchip and all travel and import fees. EXCELLENT opportunity to own the first ECCO puppies in the USA!!

SIRE: Multi-Champion Ecco Se Ungo-Rot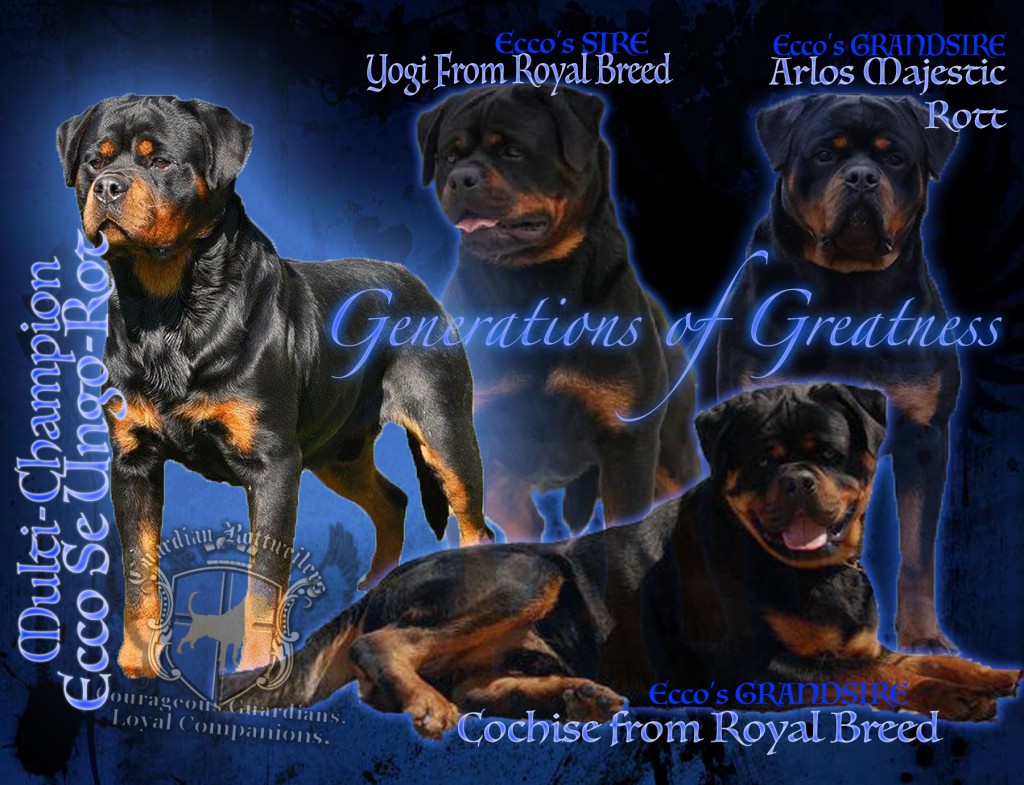 The dams:
DJ TEA SE UNGO – ROT
(Pongo Se Ungo-Rot x Nina Se Ungo-Rot)
2 Males Available.  Born 01 Feb. 2016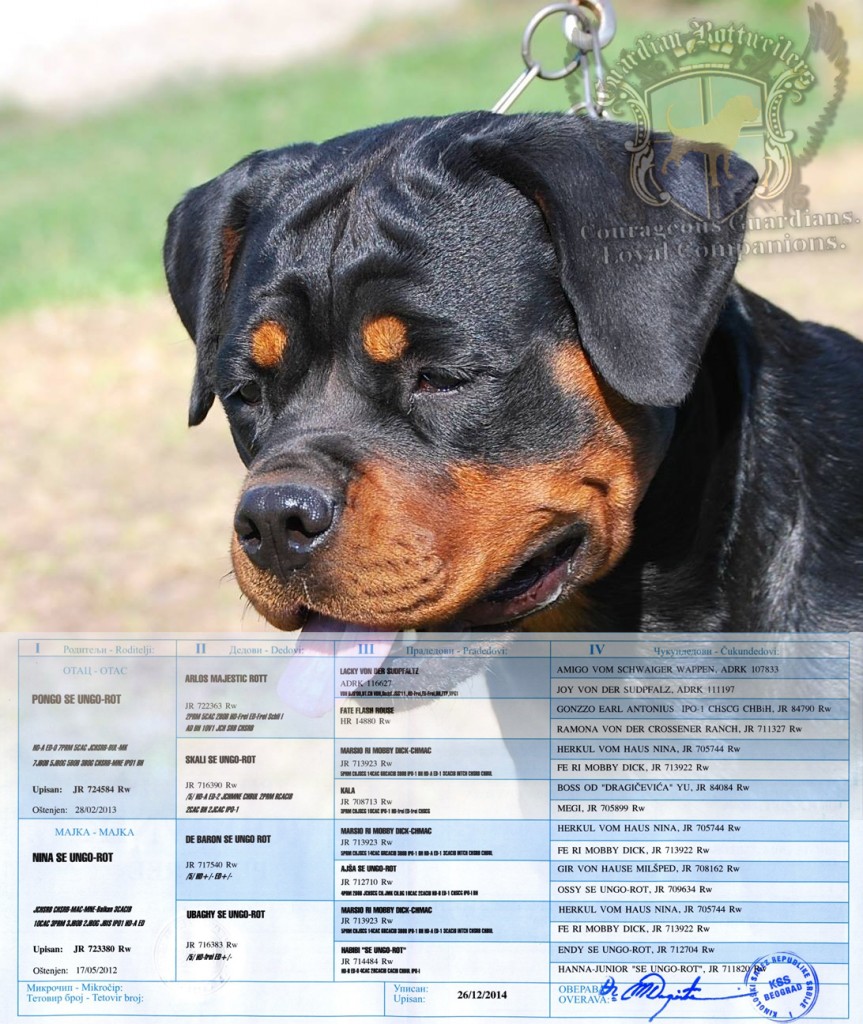 BALKAN YOUNG CHAMPION
GRAND YOUNG  CHAMPION
YOUNG CHAMPION OF MONTENEGRO 
multy V 1 
multy YOUNG WINNER
.
.
. 

BELISIMA BELA SE UNGO– ROT
(Pongo Se Ungo-Rot x Na Li Se Ungo-Rot)
1 male and 1 female available.  Born: 15 Feb. 2016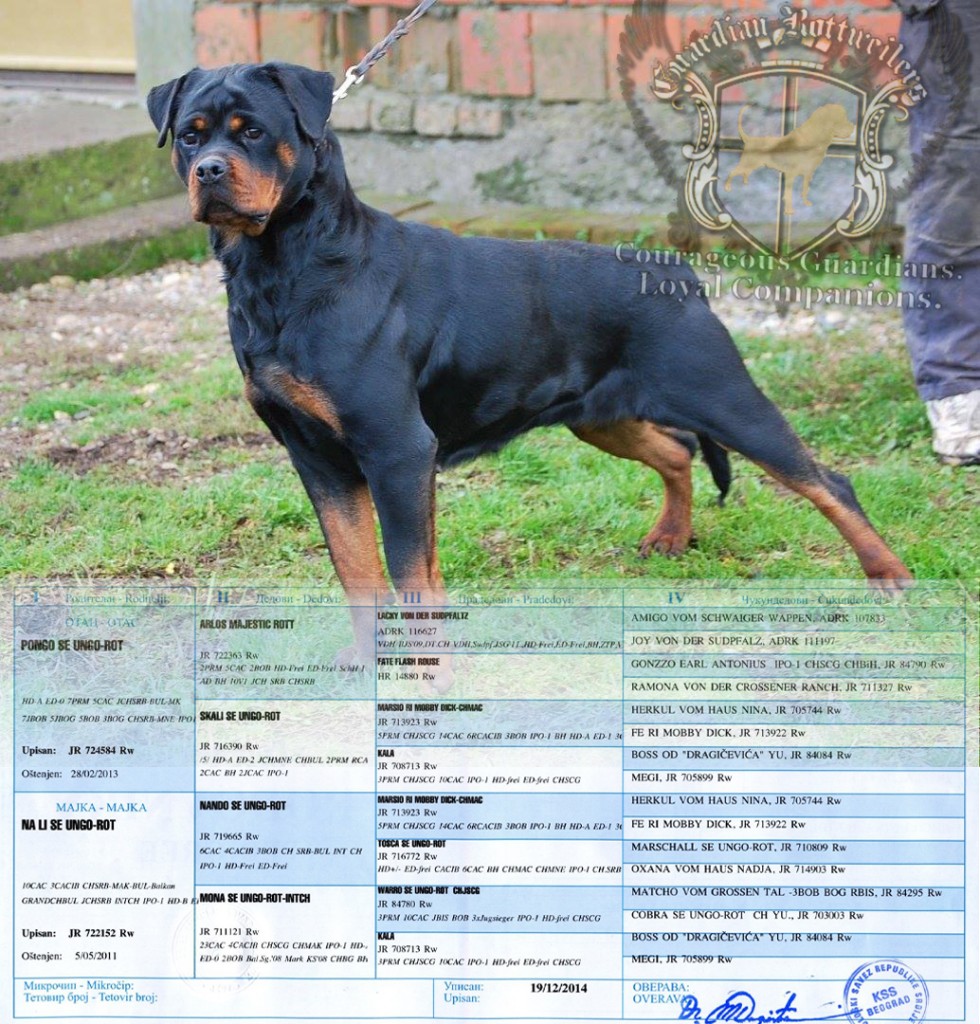 HD A ; ED 0 
YOUNG CHAMPION OF SERBIA
YOUNG CHAMPION OF BULGARIA 
YOUNG CHAMPION OF MONTENEGRO 
6 x YOUNG WINNER
2 x YOUGENDSIEGER
2 x C.A.C. 
---
---
YOUTHS FOR SALE
If there is a particular youth you are interested in, please let us know and it will be my pleasure to help.
---
Please visit our IMPORTS page for available puppy, youth or adult IMPORTS.
Please click here for our GR Import Contract.