Guardian Rottweiler Planned Breeding
Sire: Johnny Von Der Maxi Rott
Dam:  Ava Vom Hause Anroba
Litter planned for spring 2020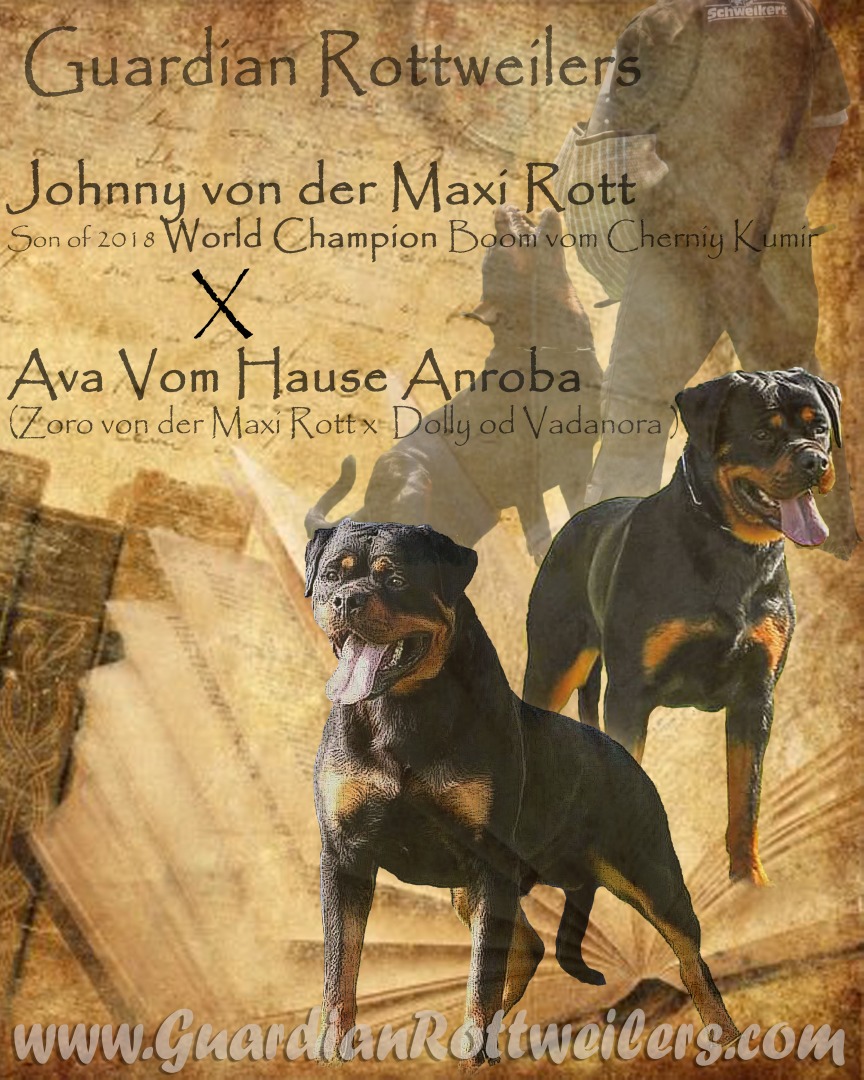 Expecting overall phenomenal conformation with front and rear assemblies and angulation that both of these pedigrees is known for, yielding exceptional movement.  Character will be the most outstanding asset in this breeding- intelligent, biddable, driven, eager to please, high in courage and loyalty.  The term 'German Rottweiler' is tossed around haphazardly with greater frequency every year usually with the dog/youth/pup receiving the label being less of a German Rottweiler than I am!  A true German working line Rottweiler is an athlete in every sense of the word- powerful, well muscled, determined, and with the intellectual capacity to solve any situation s/he is given with an eagerness to work and please.  These puppies will not be lawn ornaments, nor will they be weak minded.  Please understand what a working German Rottweiler really is before considering this litter as they will be too much dog for an inexperienced owner who has no plans regarding training.  This is 100% my type of dog in every aspect, but especially in the brilliant minds I am anticipating- a dog who thinks, anticipates, and with every breath tries to sort out what I need and how s/he will accomplish it.  I am beyond excited to meet these puppies and I cannot thank Robert Bartovic enough for such an incredible opportunity- not just to have a girl of Ava's caliber, but to have one of our best breedings yet as well!