Guardian Colossus Von Gottschalk
(DIESEL X Serenity Von Gottschalk)
Born: 07 Oct 2012
Chip# 956000008705347
AKC# WS42203204
Youth Grand Champion 2012
Youth Balkan Champion 2012
Youth Champion Bulgaria
3x CAC
Multi V-Rated
Colossus is another character from Marvel Comics.  Besides being large and powerful, I love the description of his character "…by far the physically strongest member of the team, being able to transform into a strong metallic form. Even without his powers he holds a physically imposing figure standing at 6′ 7″ (200 cm).  Throughout the series he has been portrayed as a quiet, shy character, honest and innocent.  A talented artist, he only reluctantly agrees to use his powers in combat, feeling it is his responsibility to use his abilities for the betterment of human and mutant-kind."  This description reminds me very much of how I view my DIESEL and I sincerely hope this puppy grows up to have even a fraction of his mom and dad.  Right now Colossus is EXACTLY like the description!  He is impressively built, but still such a sweet, gentle pup.  He is quiet and low drive preferring a lap to a ball.  He has a very nice head with a short, powerful muzzle and heavy top skull.
[portfolio_slideshow]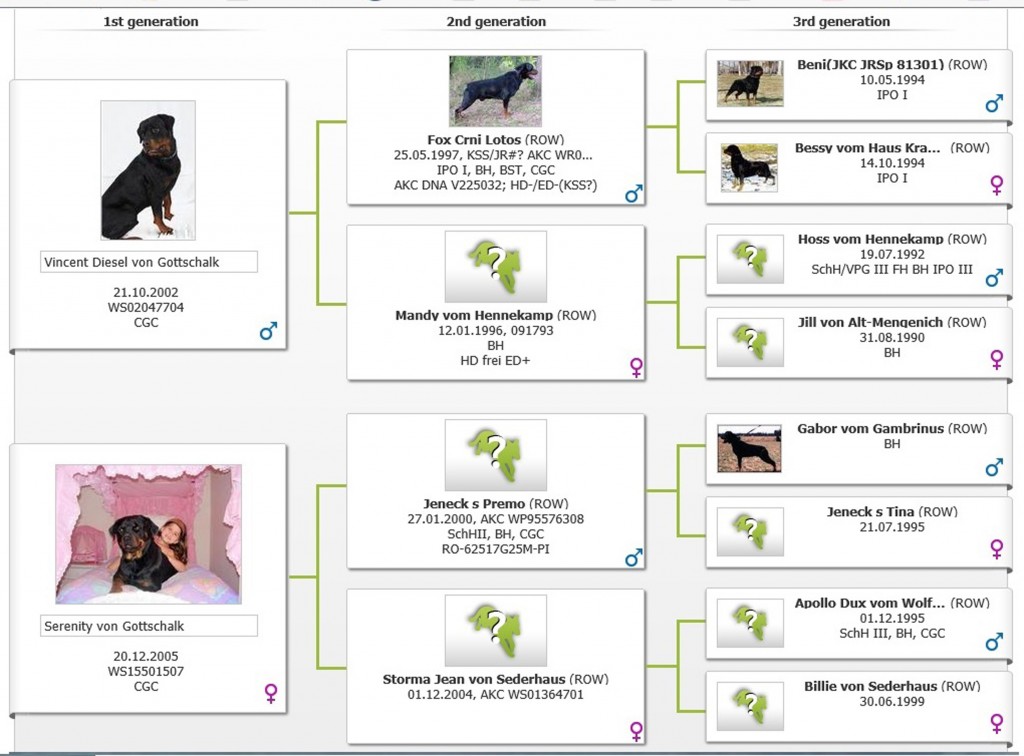 Guardian Colossus Von Gottschalk's breedings, click thumbnails for more information