Guardian Phaze Von Gottschalk
Guardian Rottweilers P Litter
Sire: Hulk Crni Vitez
(Eminem Vom Hause Edelstein x Gabon Crni Vitez)
Dam: Wicky Golden Shield
(Maicon Imperial Warrior x Abra di Gobelja)
SHOW MALE

Phaze is a beefcake and the biggest pup in Wicky's litter.  He has good bone and substance and a typey head.  He is an excellent mix of Hulk and Maicon being both very strong in type and yet not overdone.  He has a very short coat with clean mahogany markings that are rich in color and very well defined.  Phaze has a short, full muzzle with a deep stop and good undereye fill.  He has a correct scissor bite and dark mouth pigment.  Phaze has good top and underlines and good front and rear assemblies.  Phaze has good drive and focus and, like his siblings, is very eager to please.  Phaze is a big, strong male and, with the combinations in his pedigree, can upgrade just about any breeding program.  He will come with FULL REGISTRATION.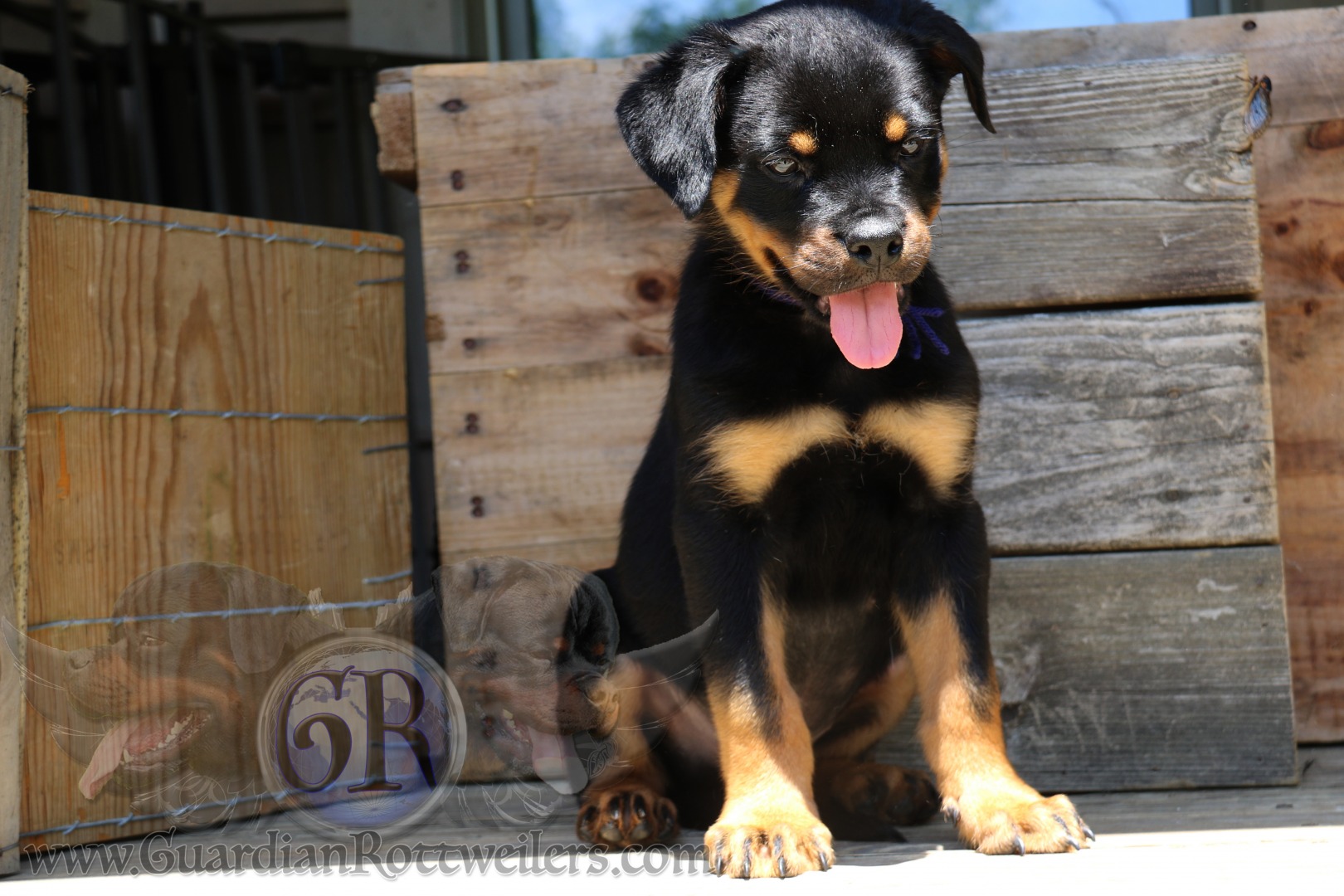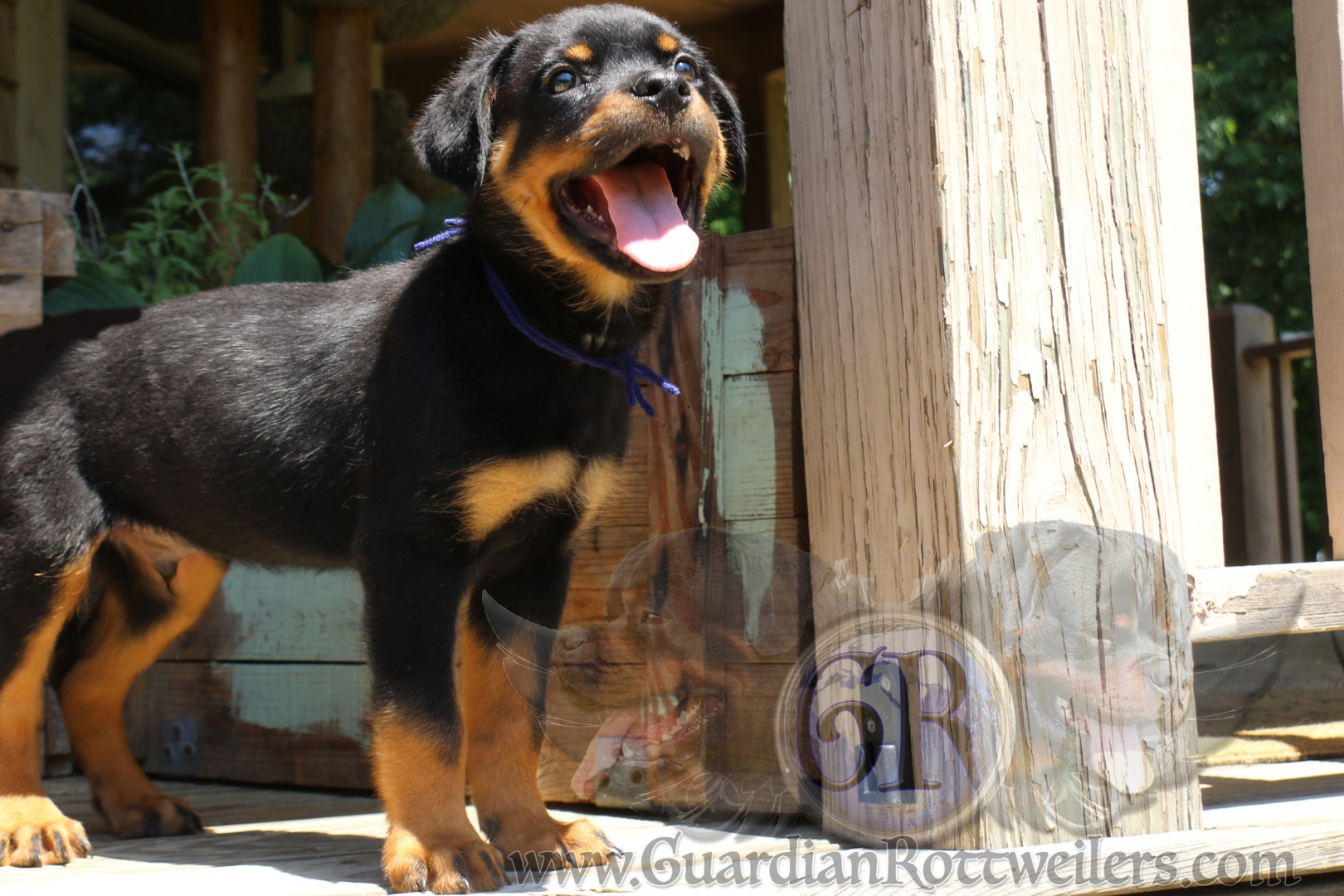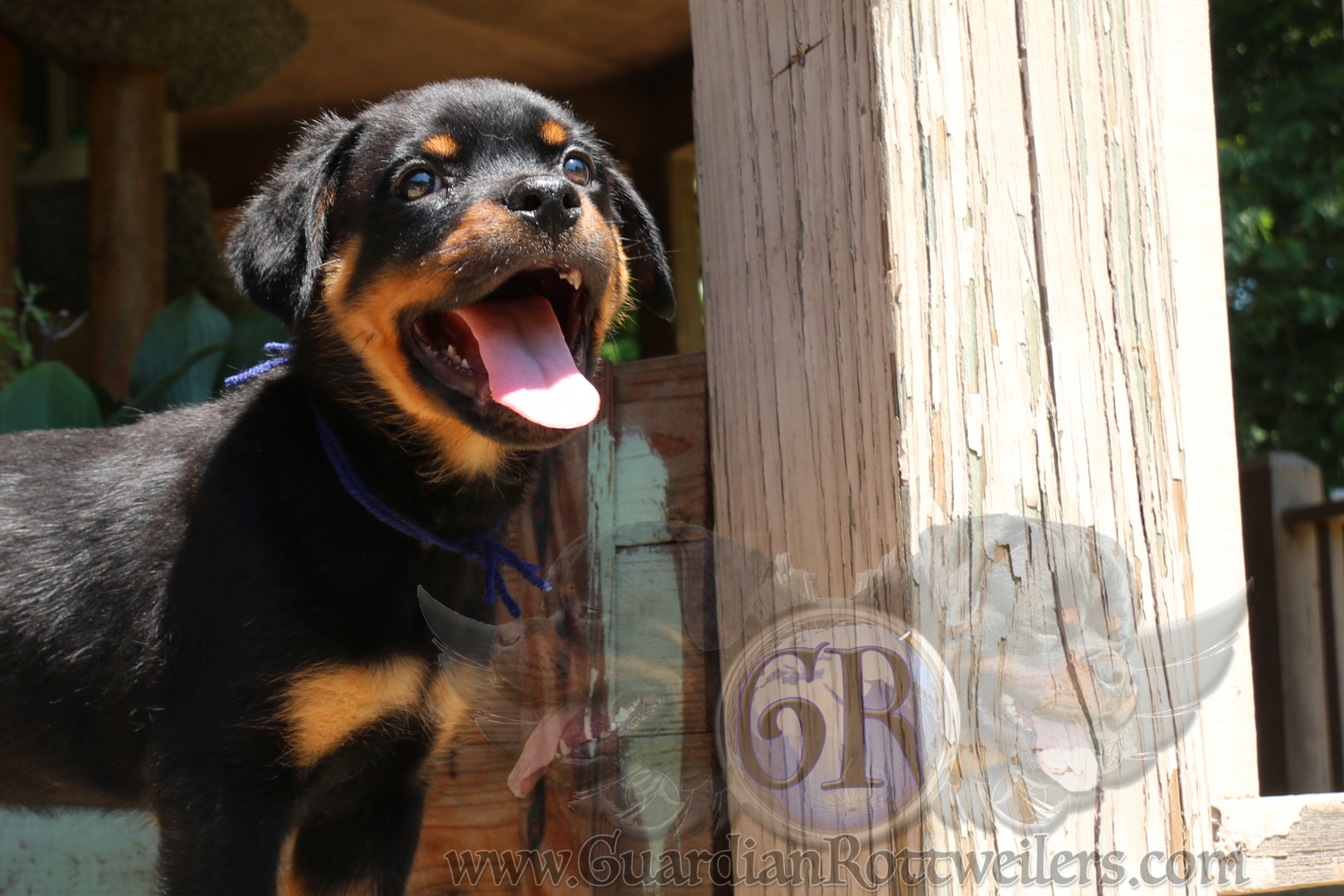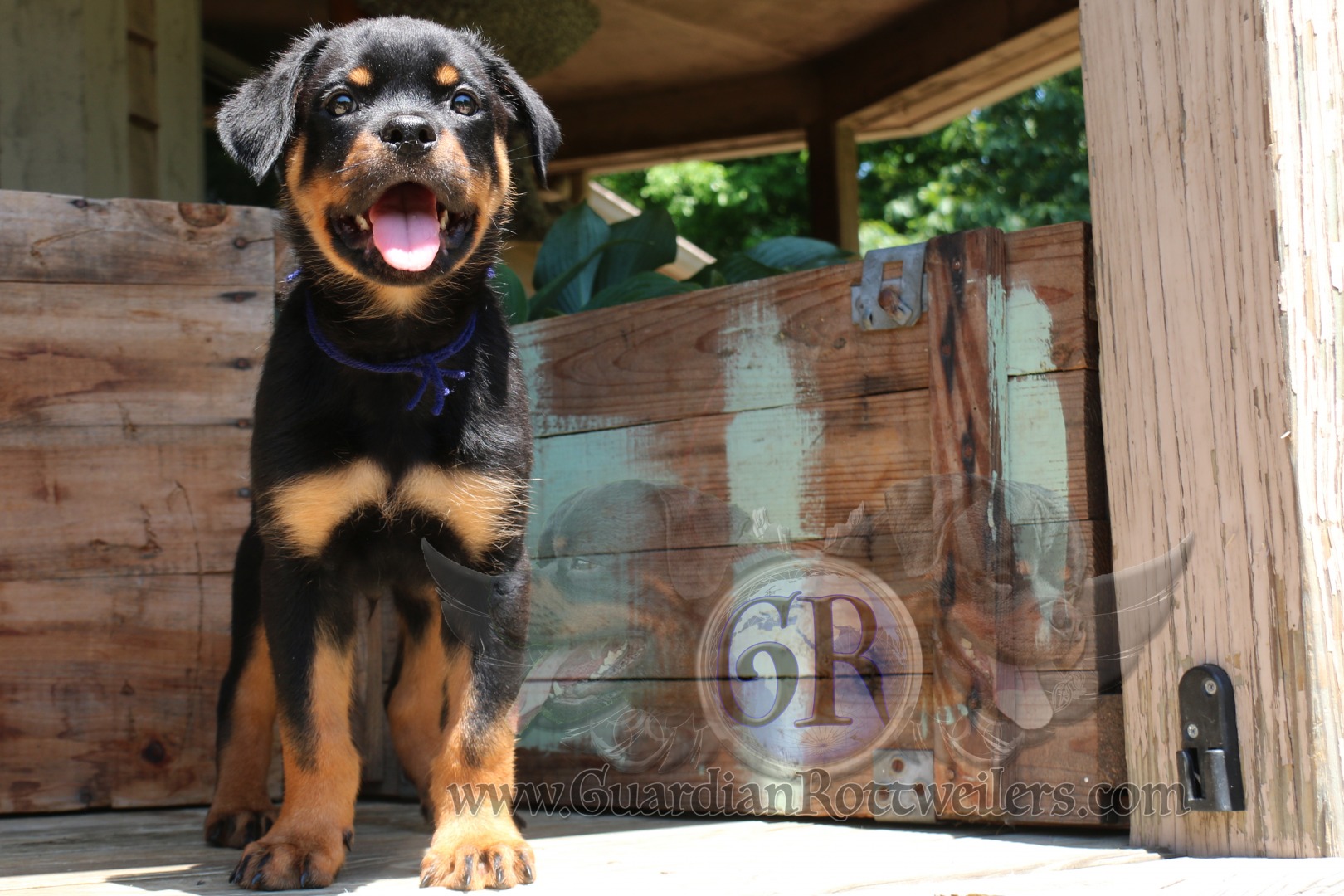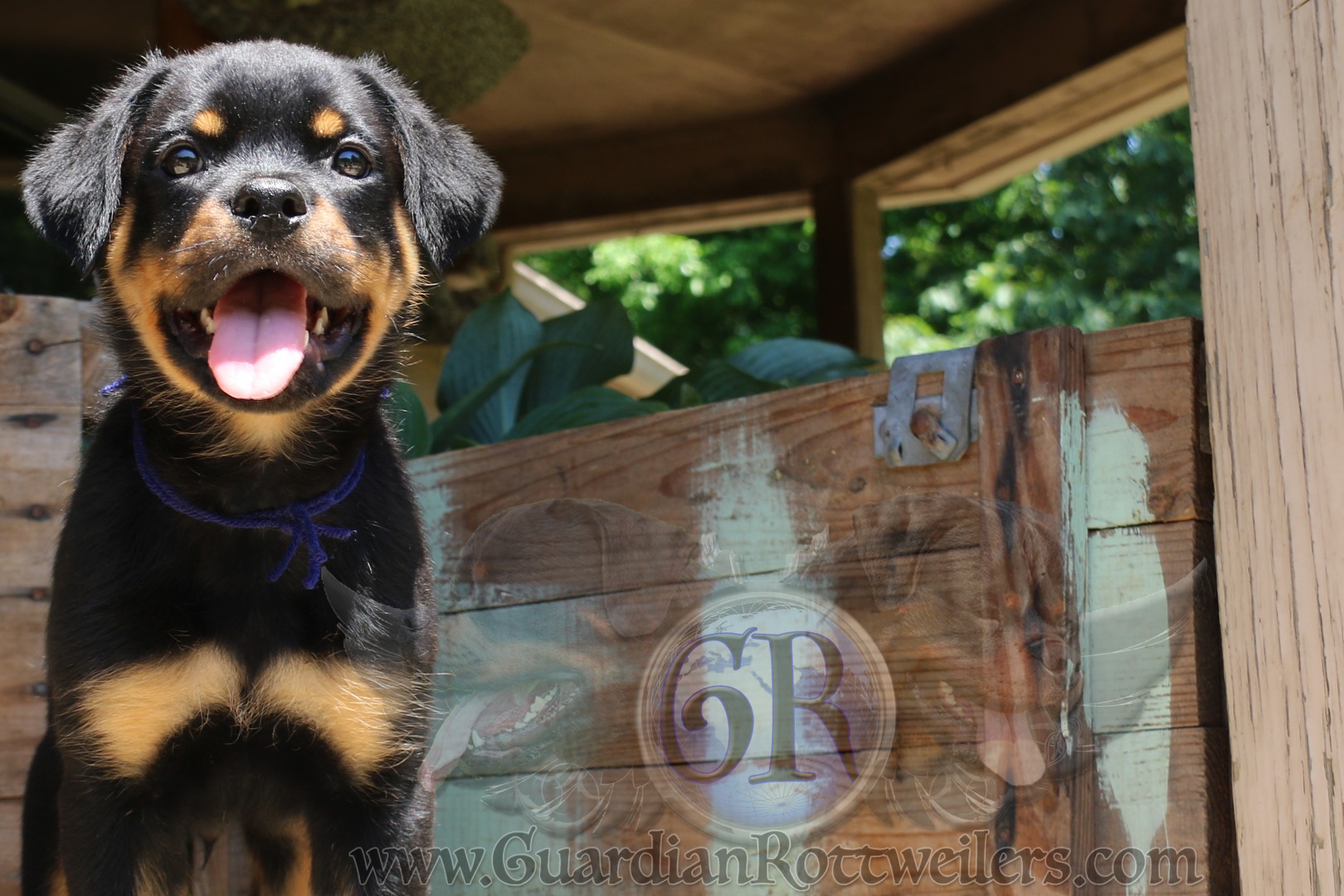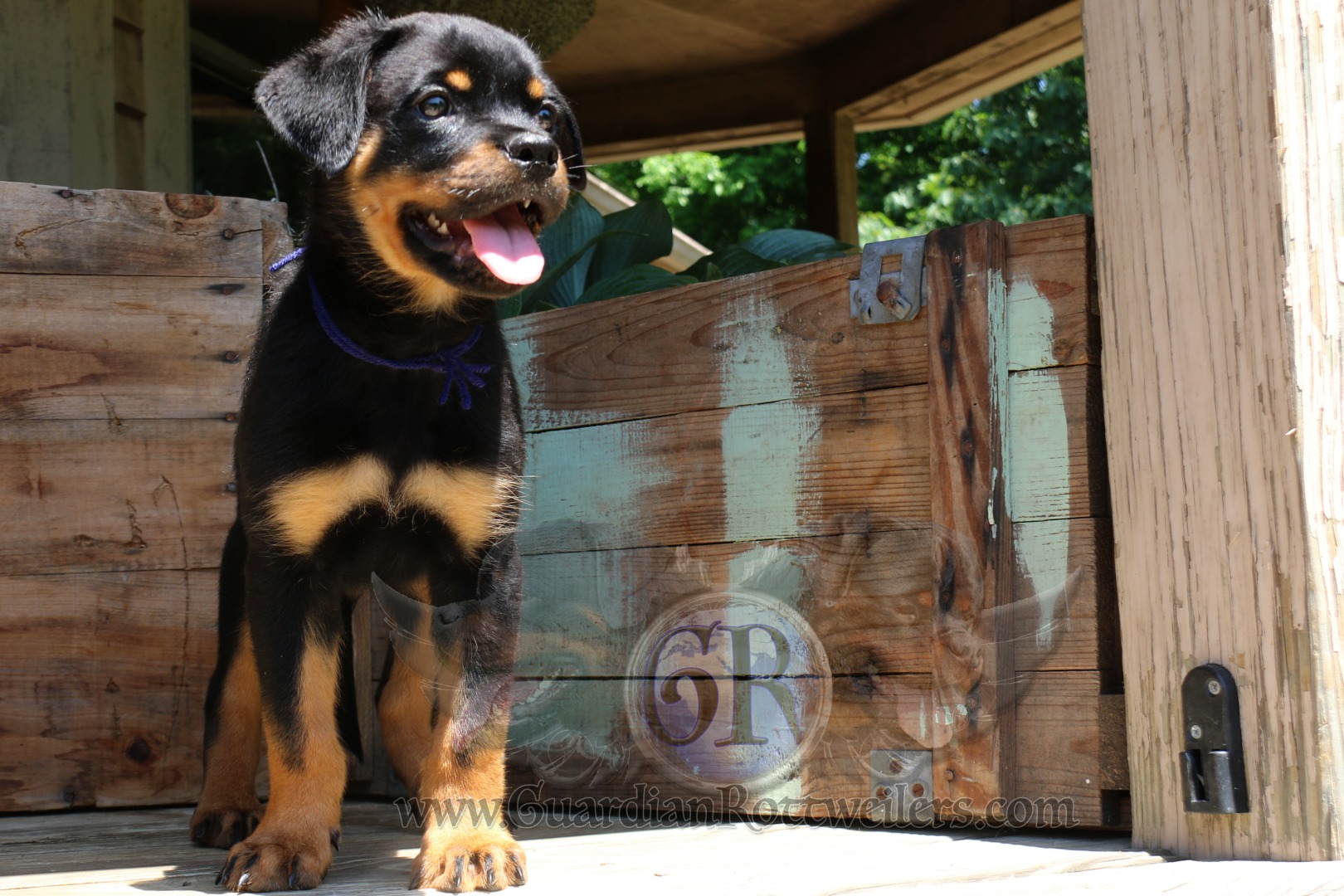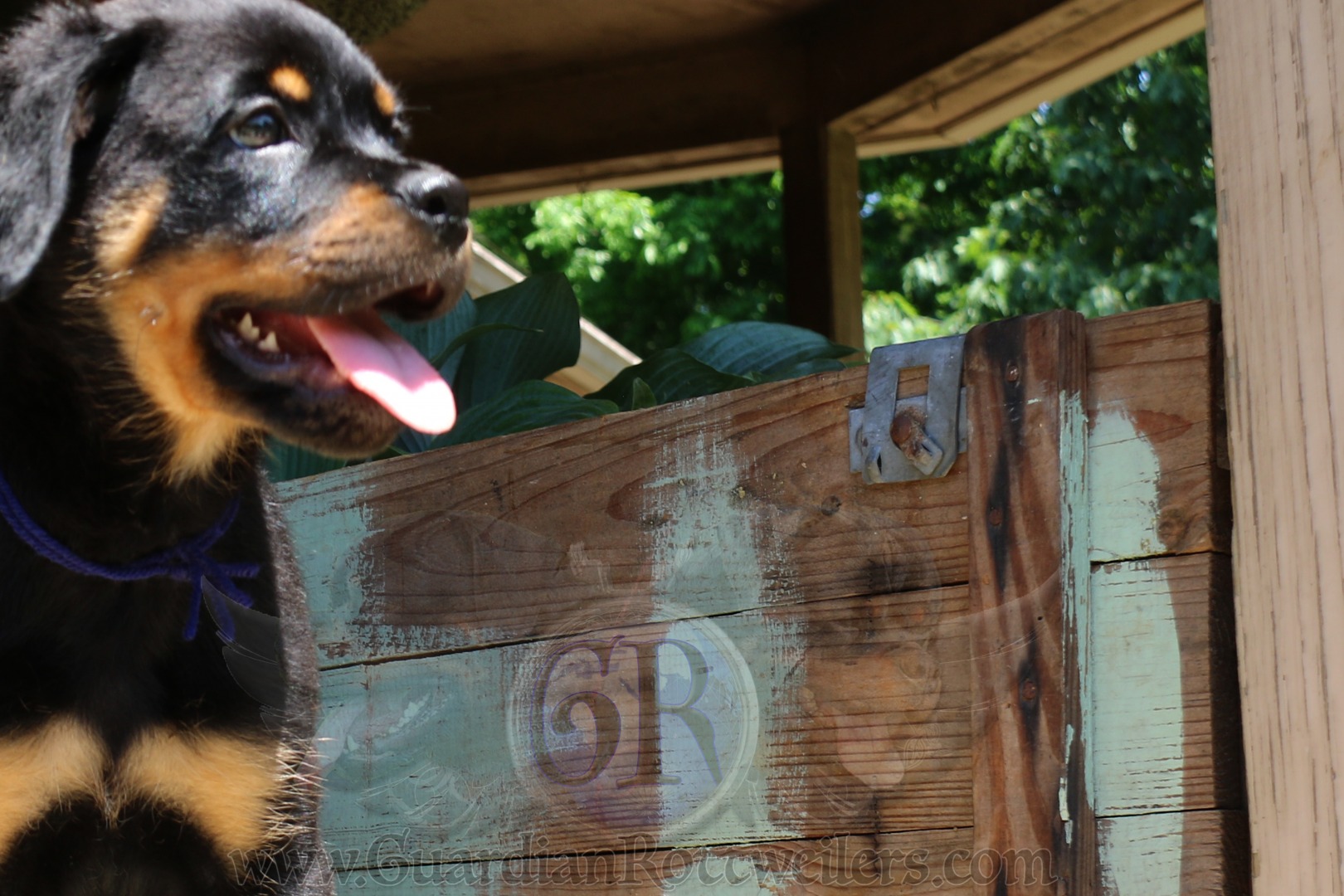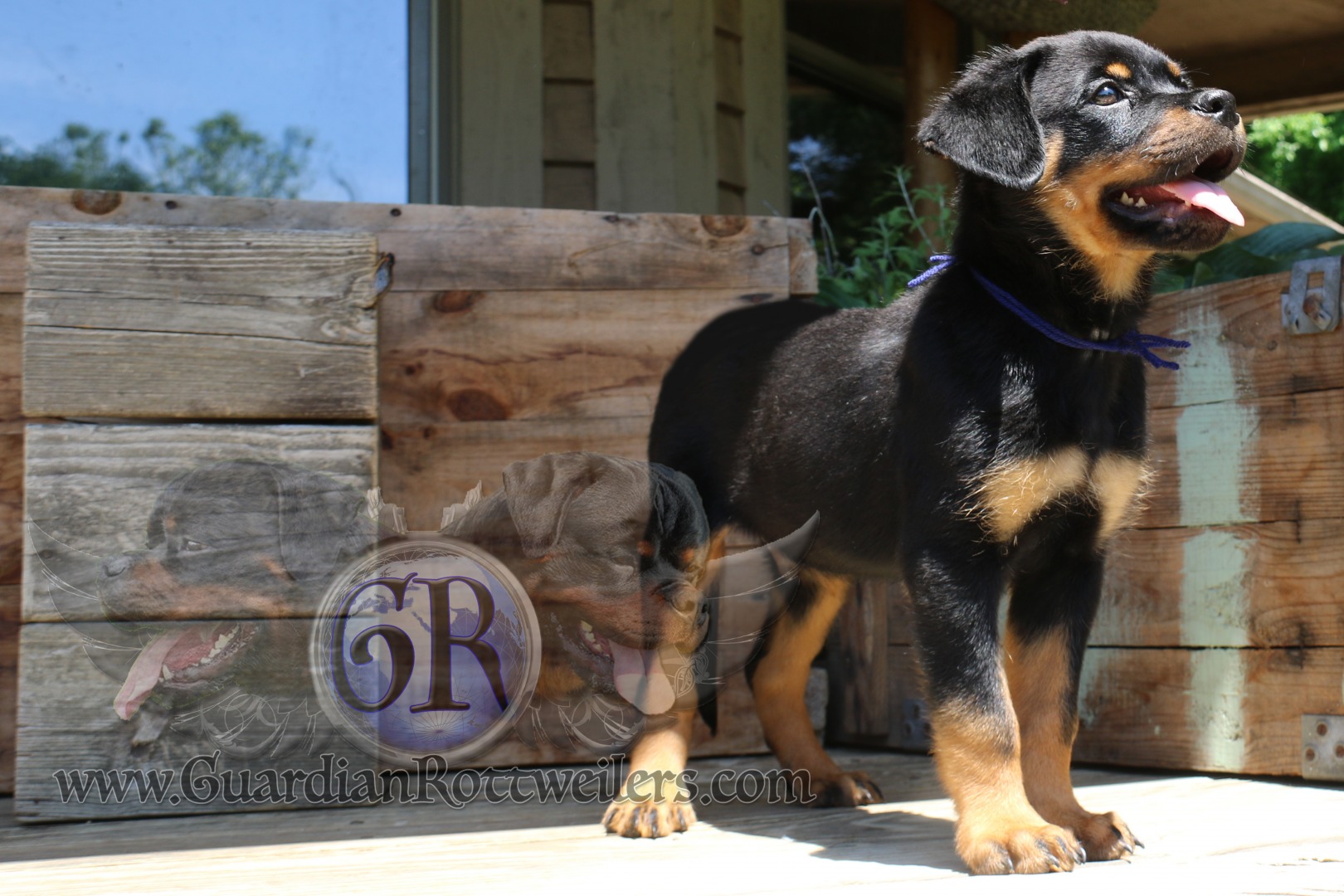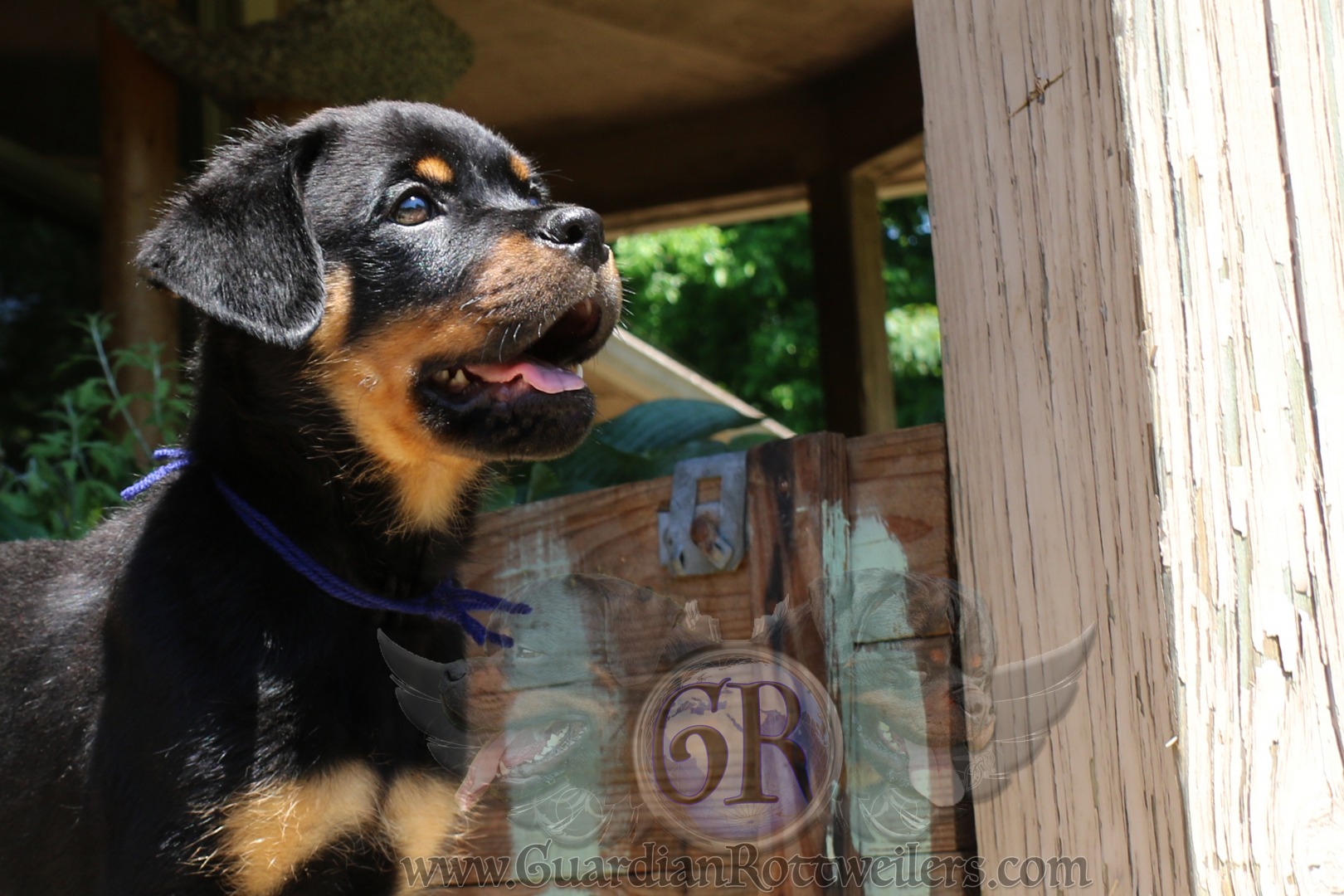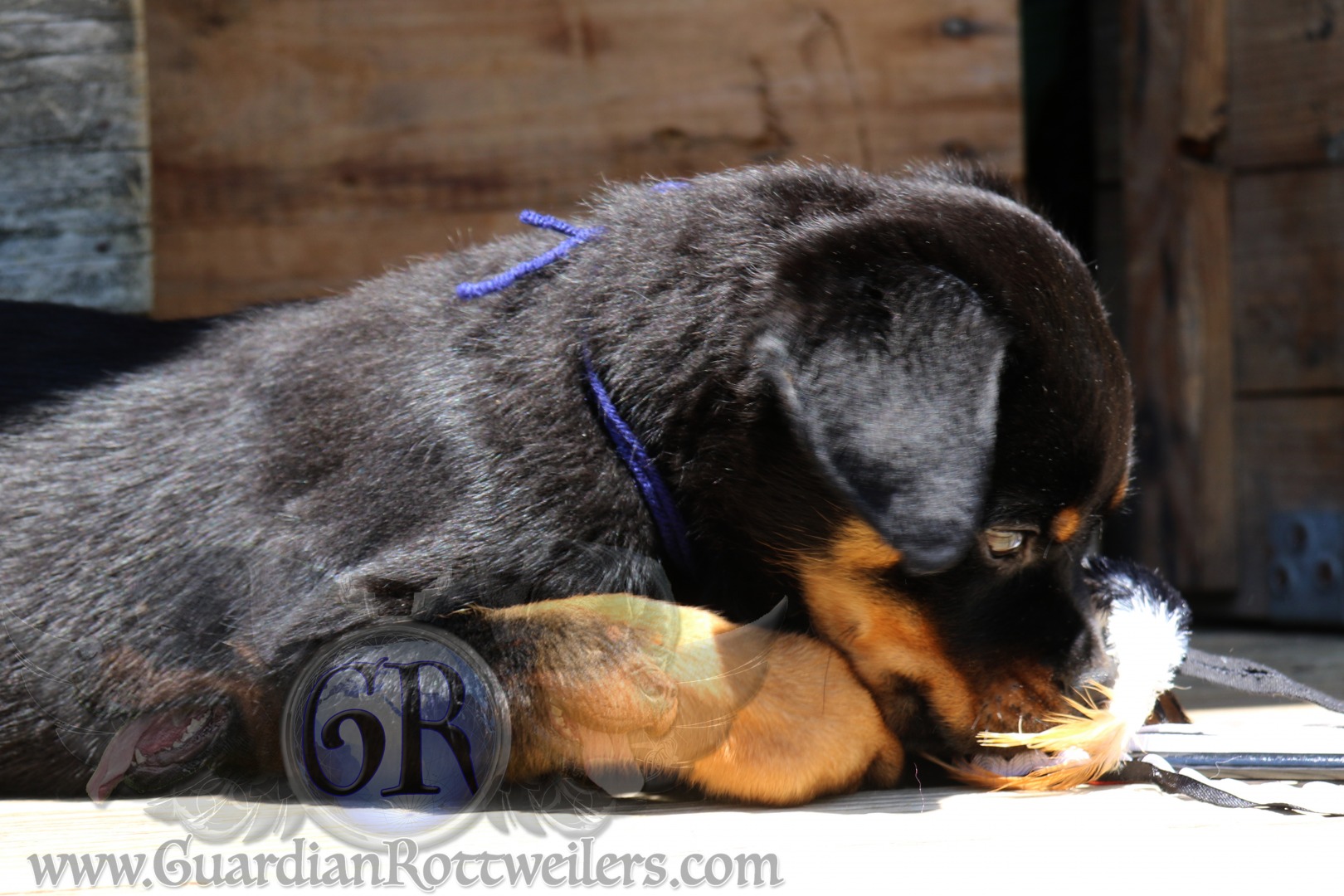 (Visited 124 times, 1 visits today)