Piko x Salvana
Sire: Piko vom hause Edelstein
Dam: Salvana von der Kosmay Wald
Pups Born December 12th
4 males and 1 female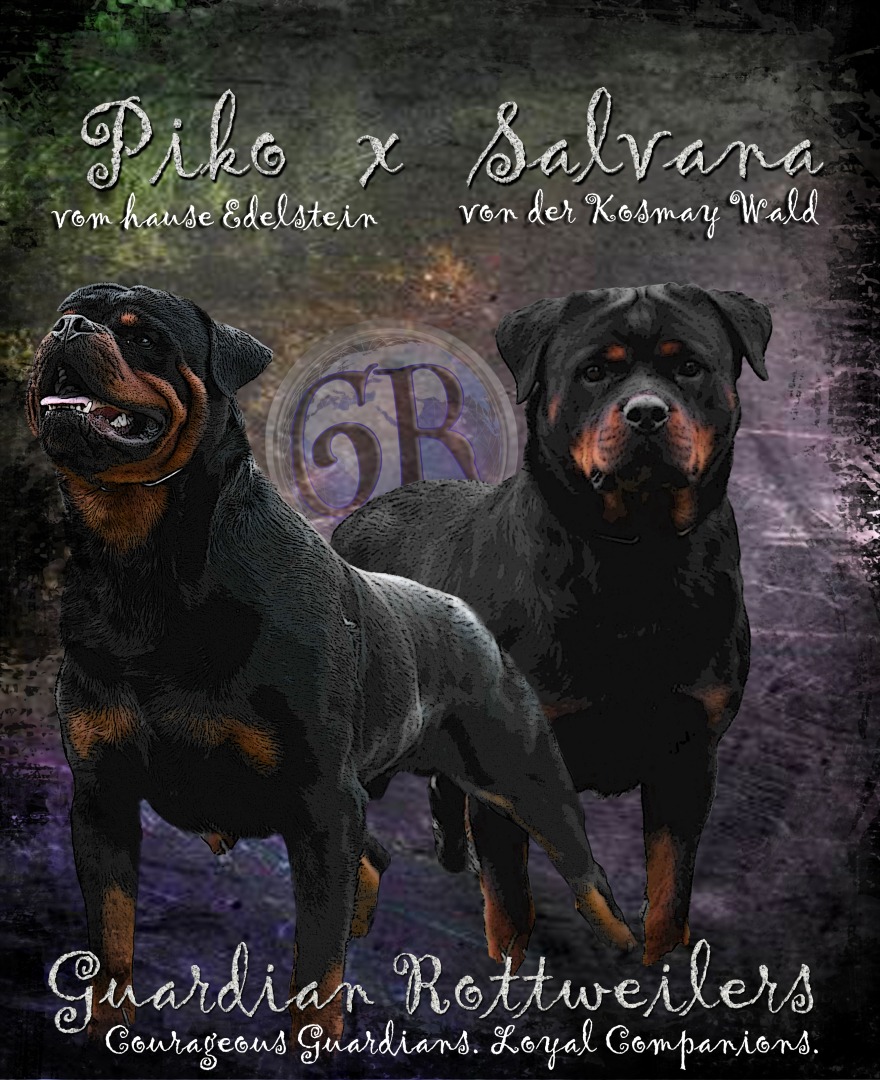 Salvana gave birth to some of the biggest newborns we have ever had at Guardian Rottweilers!!  Every single pup was a 2 hander!  Salvana is an amazing mom.  Sorry the photos/video are not better, but she kept climbing in my lap, even while nursing!  A bit hard to get photos and video from that angle!