Guardian Rottweilers R Litter
Sire: "Kaos" Jergan Joep Von Den Hatzrüden
Dam: "Piper" Guardian Oasis Von Gottschalk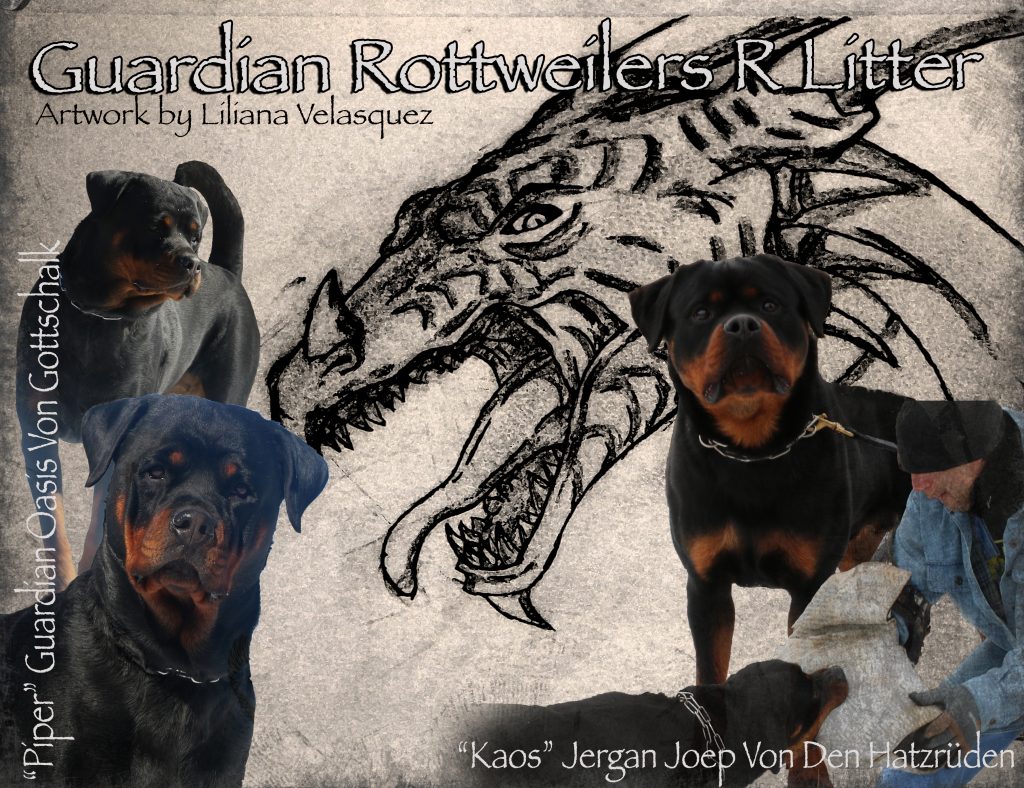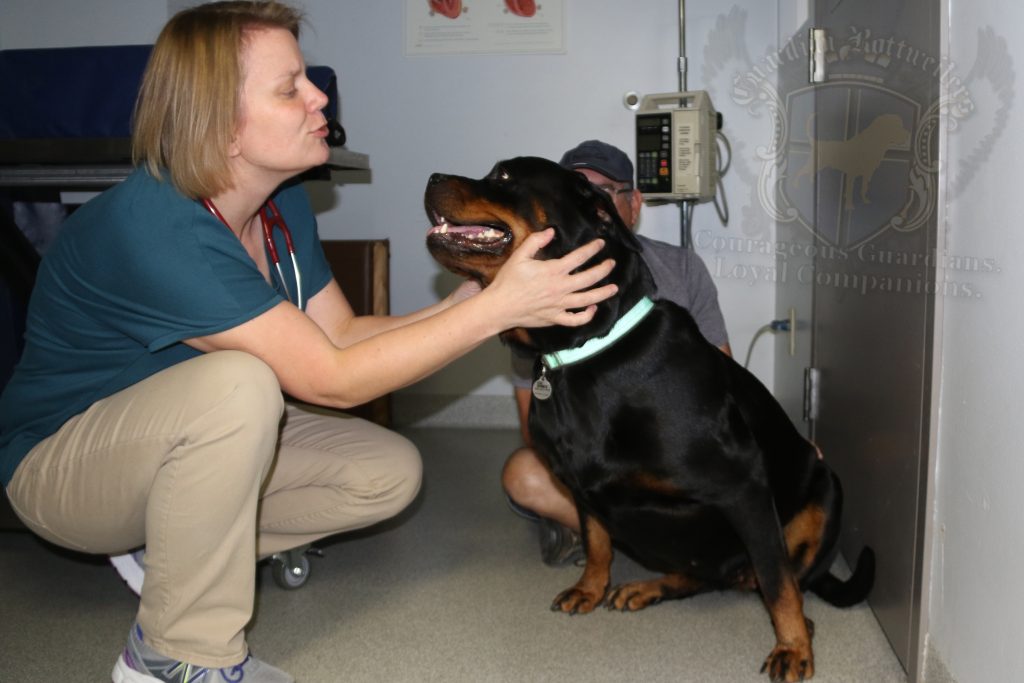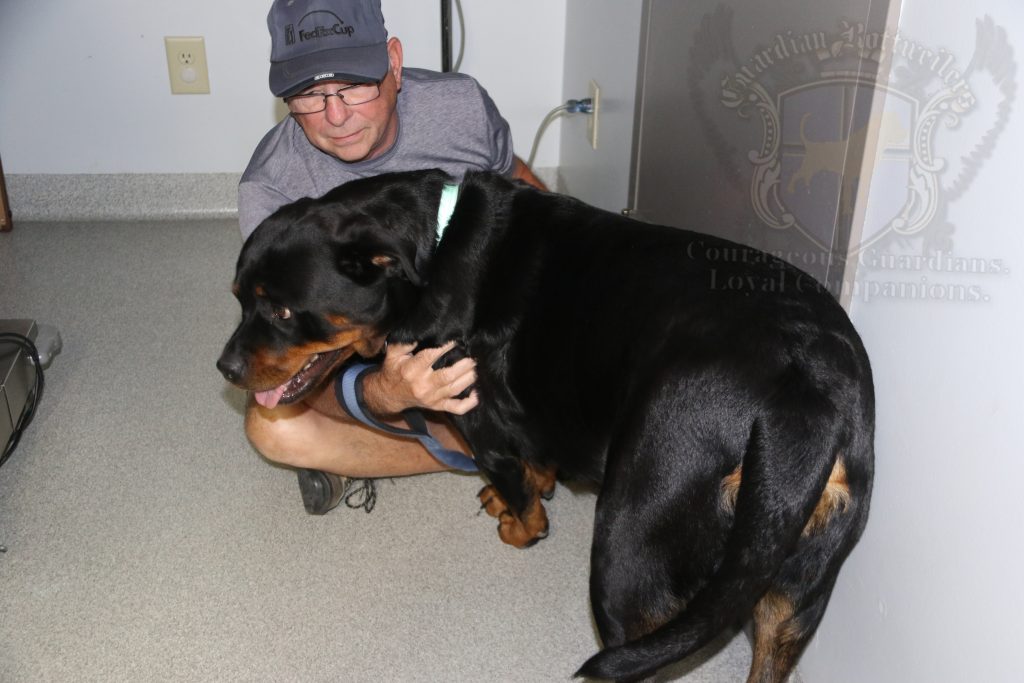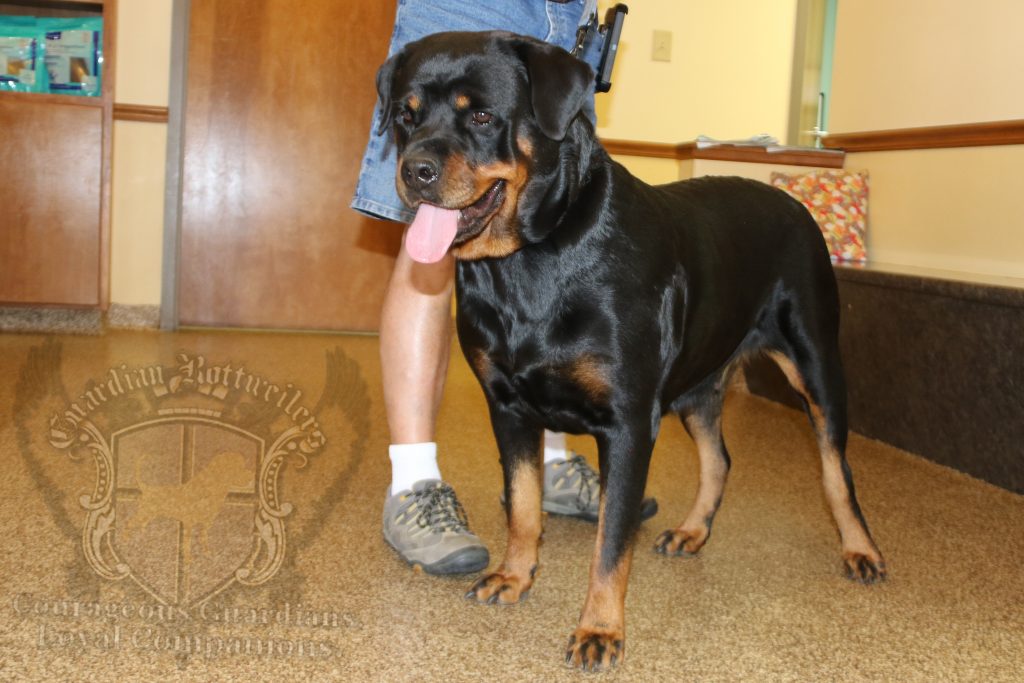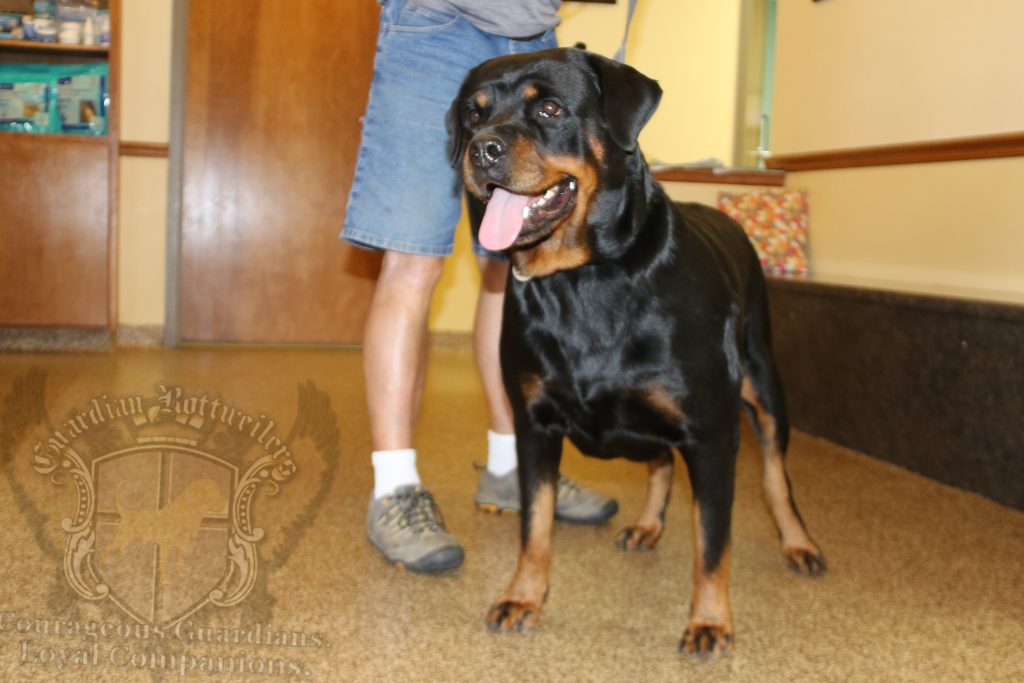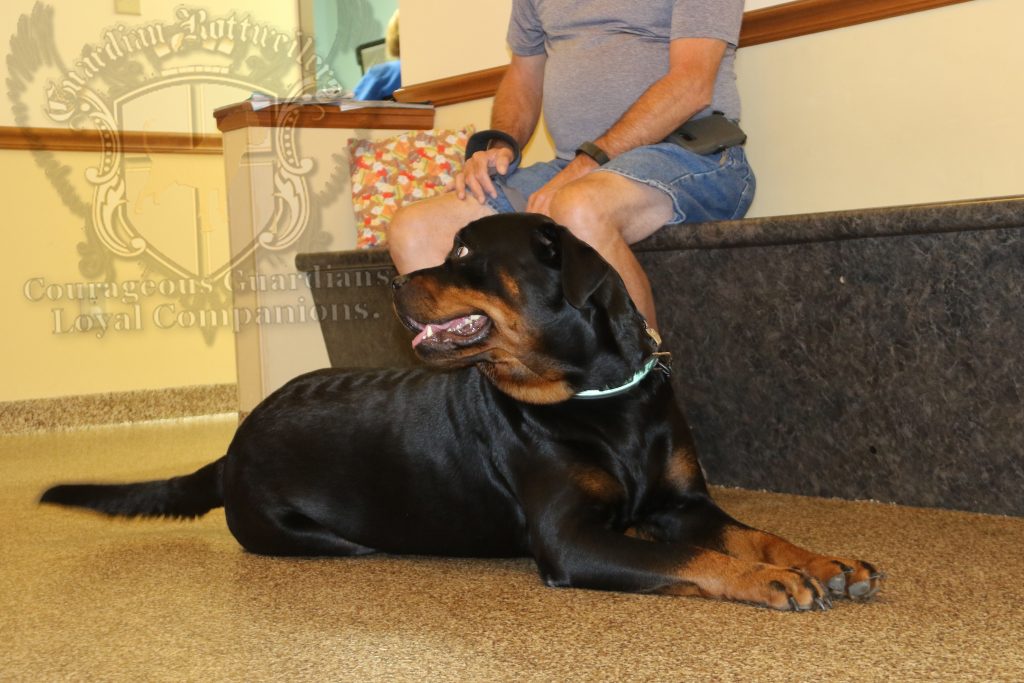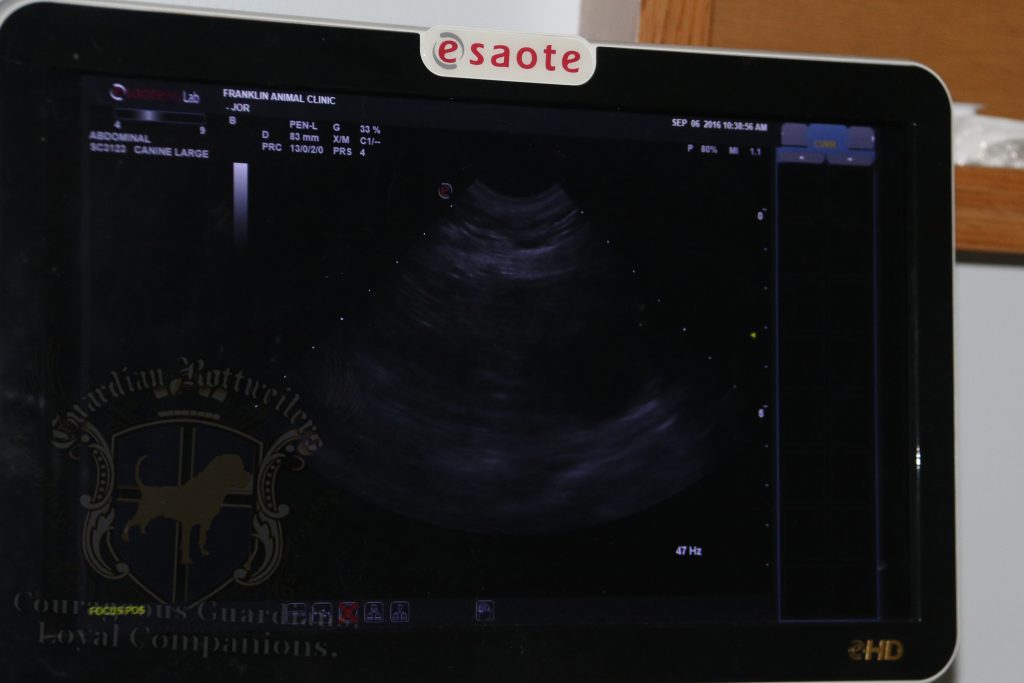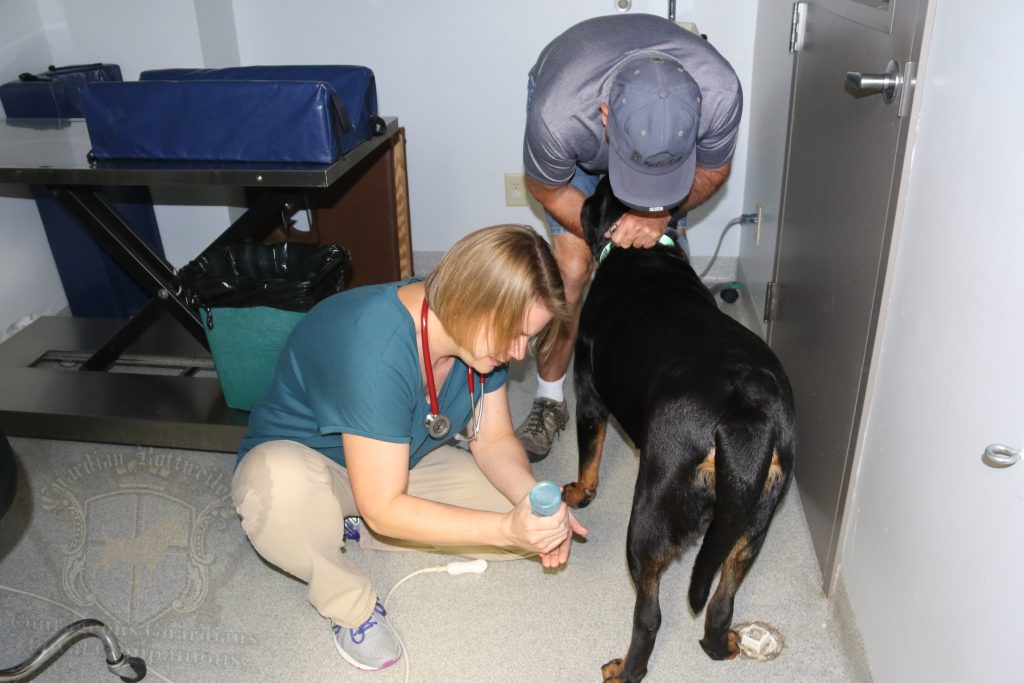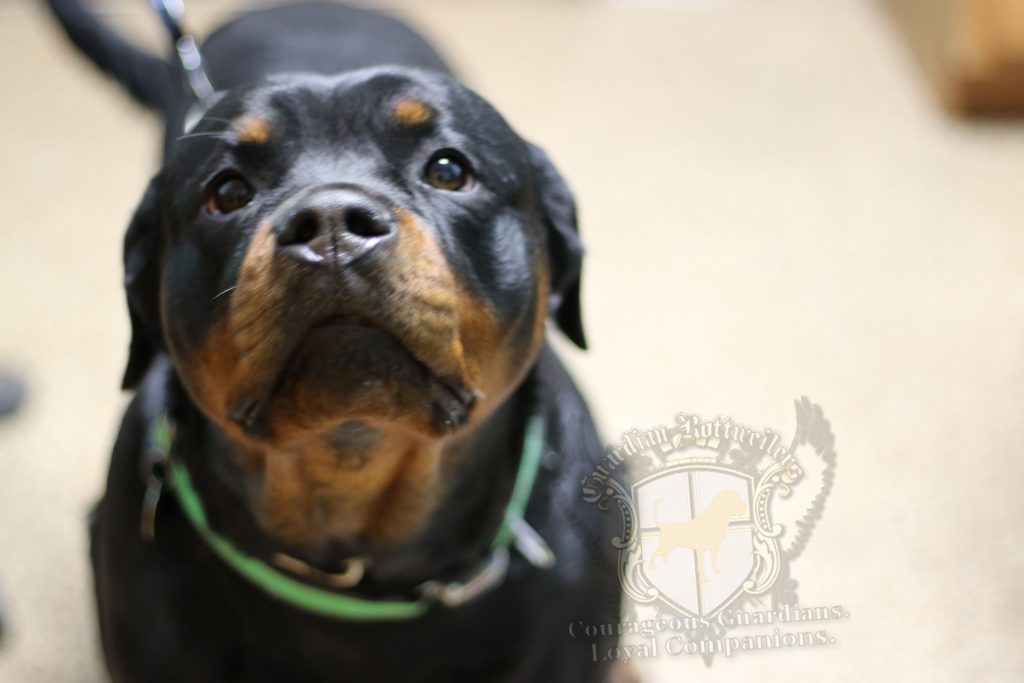 Piper is the daughter of none other than Guardian Geneva Von Gottschalk!!  Geneva and the progeny she has produced are what won us our First Place Kennel/Breeder in Rottweil, Germany and made us the number one breeder in the world in 2013!!  Geneva is sired by legendary Dunjo Von Shambala!!  Dunjo is THE definition of exceptional German working male!  He was incredible in every way, especially character.  He was son of Like Von Sittard and the grandson of easily the most recognizable German male of all time, Balou Von Silberblick!!  Balou was the male that first got me interested in showing and eventually breeding.  I cannot describe in words just how amazing he was!   Geneva's dam is Multi-Champion Maxy Se Ungo-Rot, the matriarch in one of the best producing lines we have had and a line of some of the best moms I have ever had.  Maxy was sired by Candidate for International Champion Marschall Se Ungo-Rot, a strong, powerfully built male with extreme bone and type.
Piper's sire is Klubsieger winner, Elite Dog Winner, Derby Winner- (and too many other titles/wins to list!) Faryco Terezsky Dvur!  This Russian Super-Star is the son of Merlin Flash Rouse, who is the son of Gringo vom Grüntenblick and grandson of Mambo Von Der Crossener Ranch!!  And lets not forget about Dack, Puma, Ramona, Gil, Orlando, Chris, Rik, Doc… So much type, bone, substance and character packed into one pedigree!!
Piper's first litter <3  She is such a naturally exceptional mom <3  But she hails from generations of great moms- Geneva, her mom, and Maxy, her grandma, are 2 of the best mothers I have ever had <3
First vet visit- please forgive the photo quality, they are from my cell phone.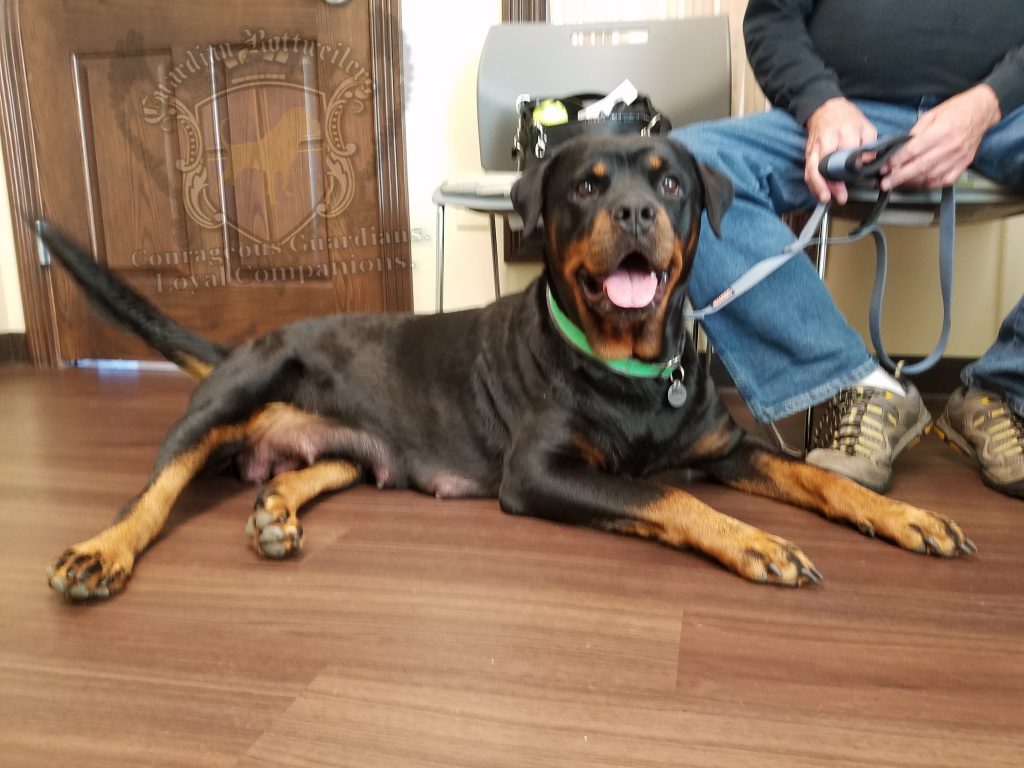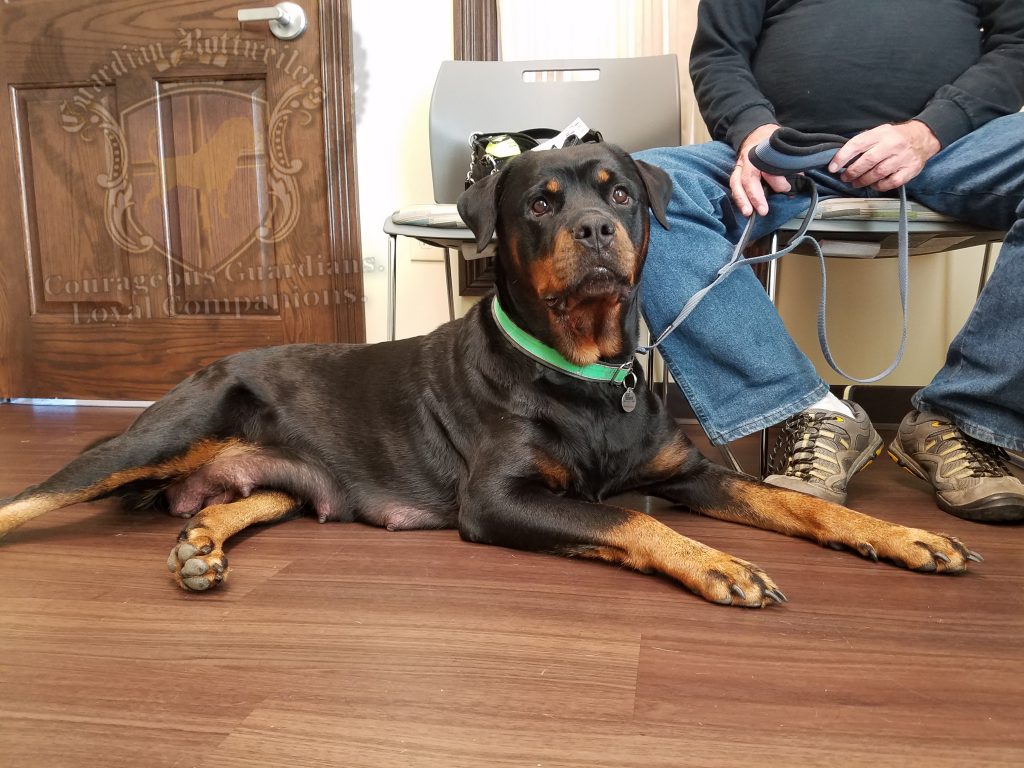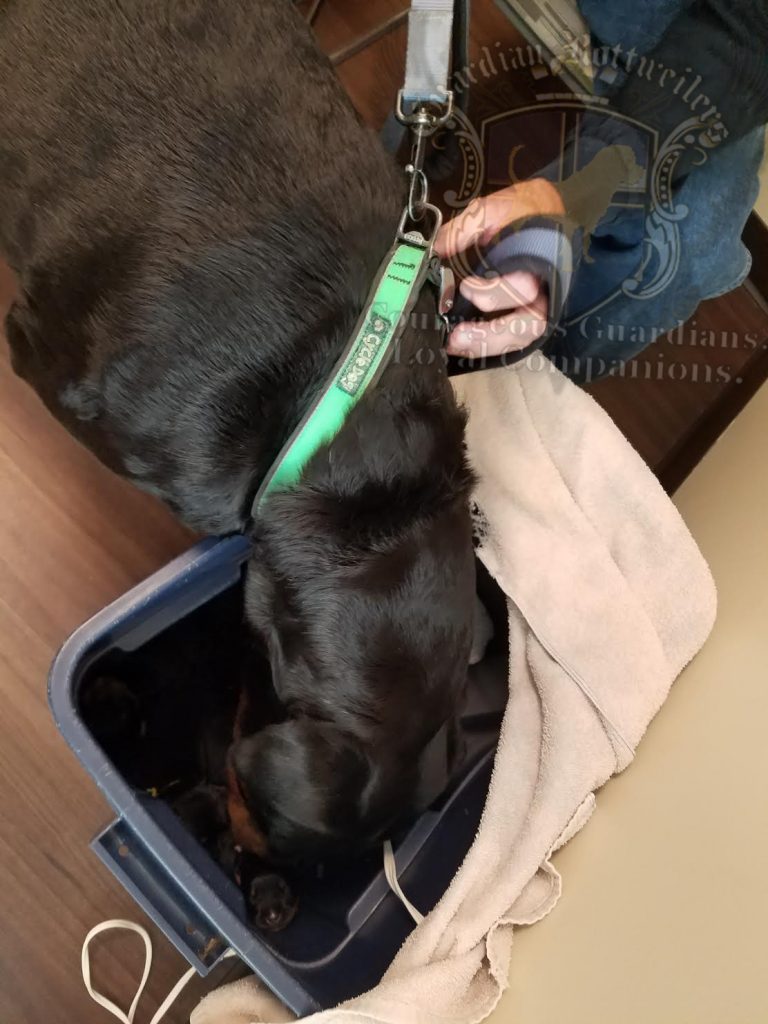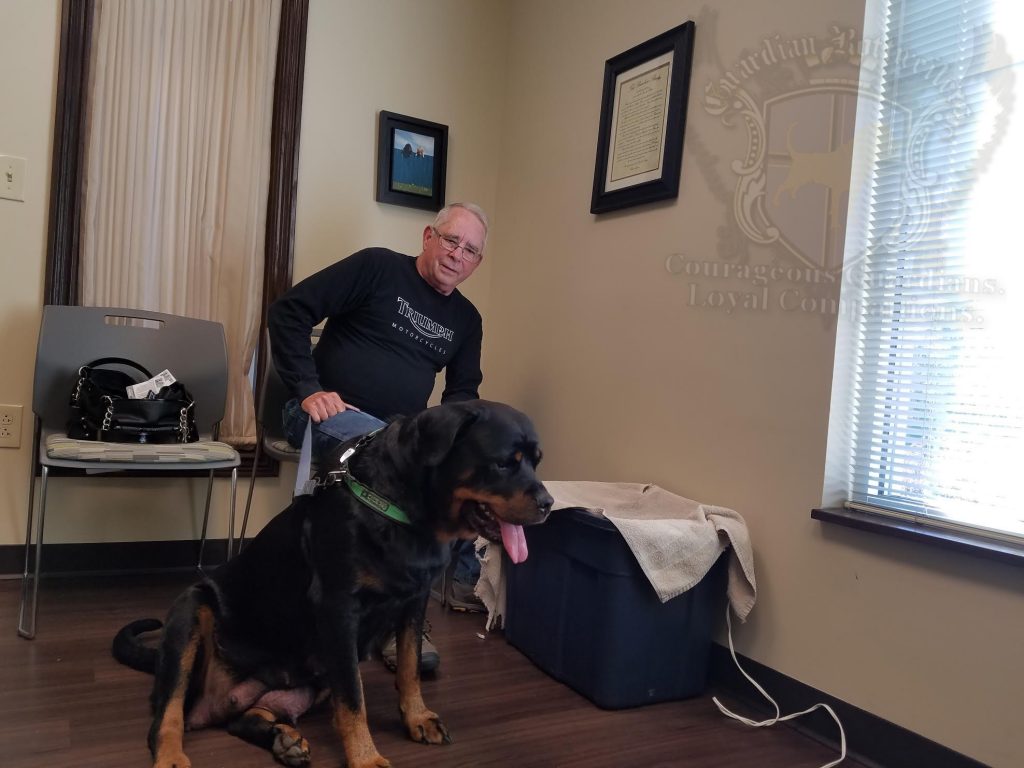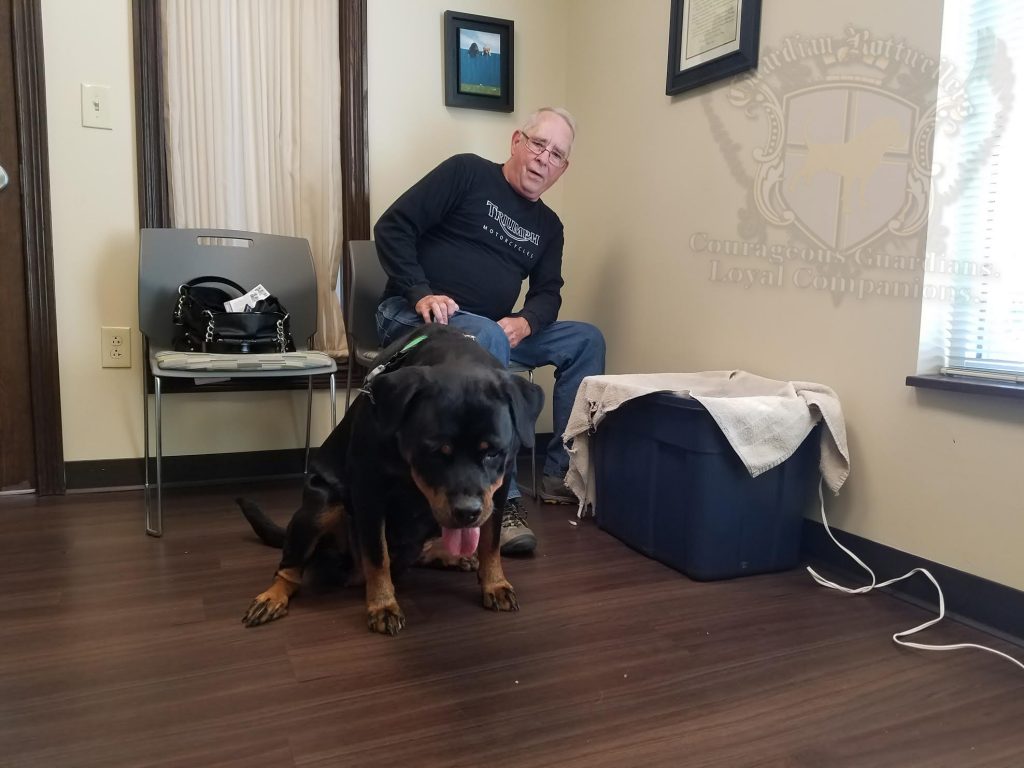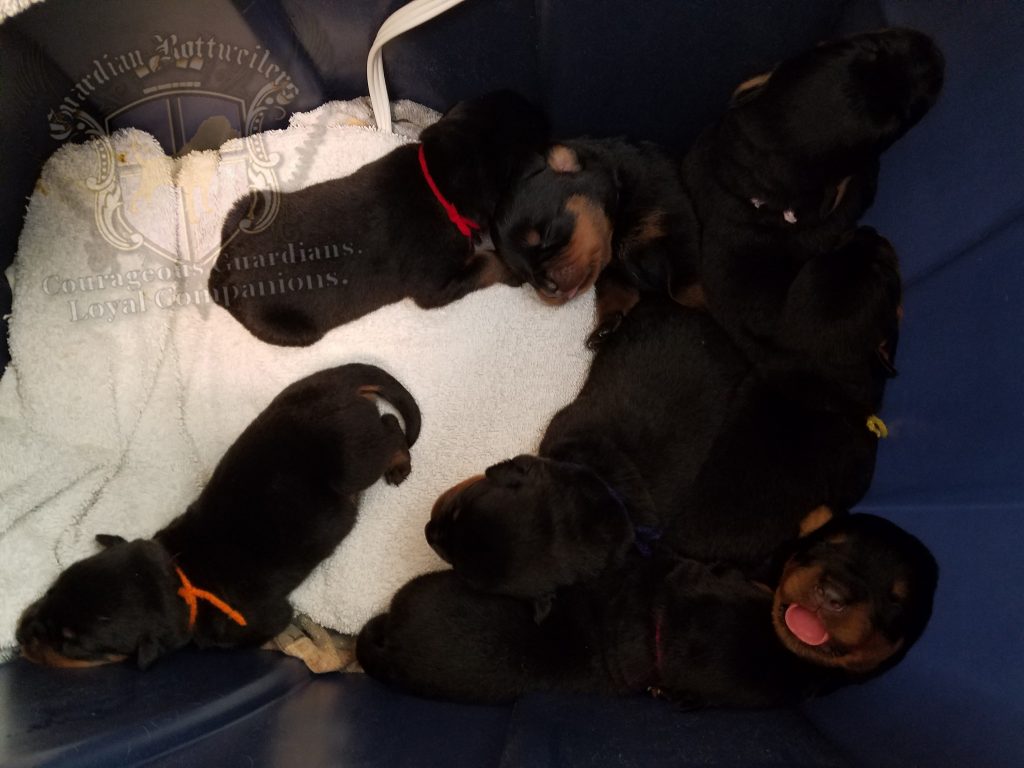 He looks like he is smiling <3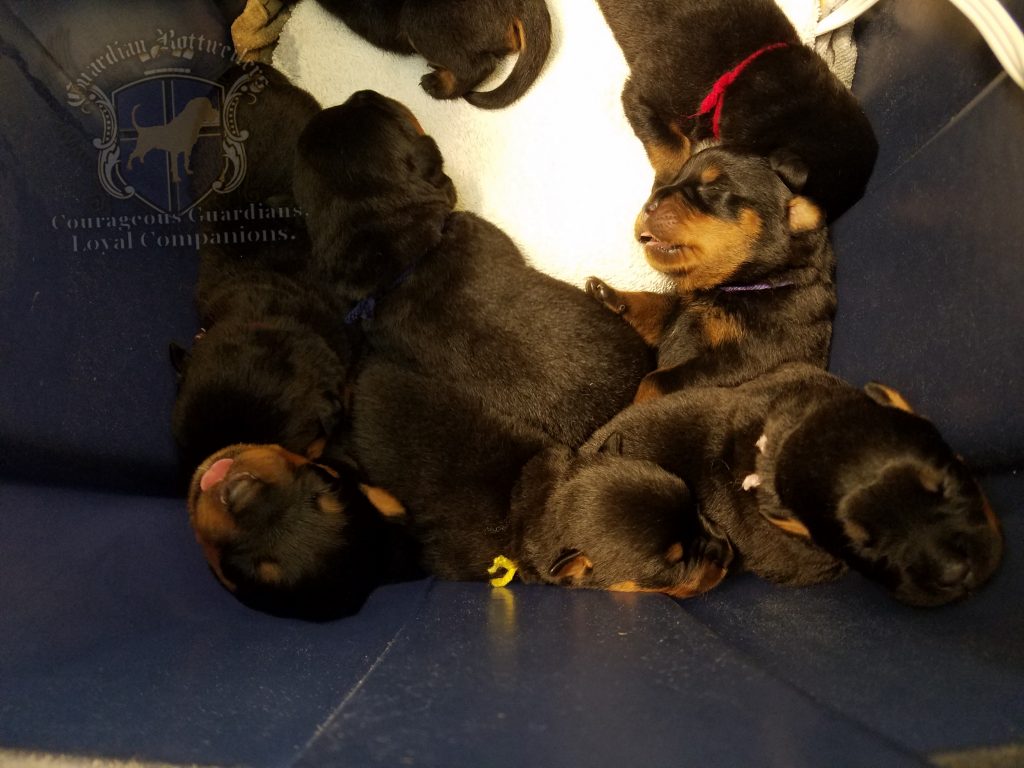 ---
Guardian Razor Von Gottschalk
Hi Alice,
Just wanted to send you a picture of our handsome boy.  Also Razor's call name is Loki (god of mischief) and boy is that a good name for him!
Please let me know if you need anything else.

Heather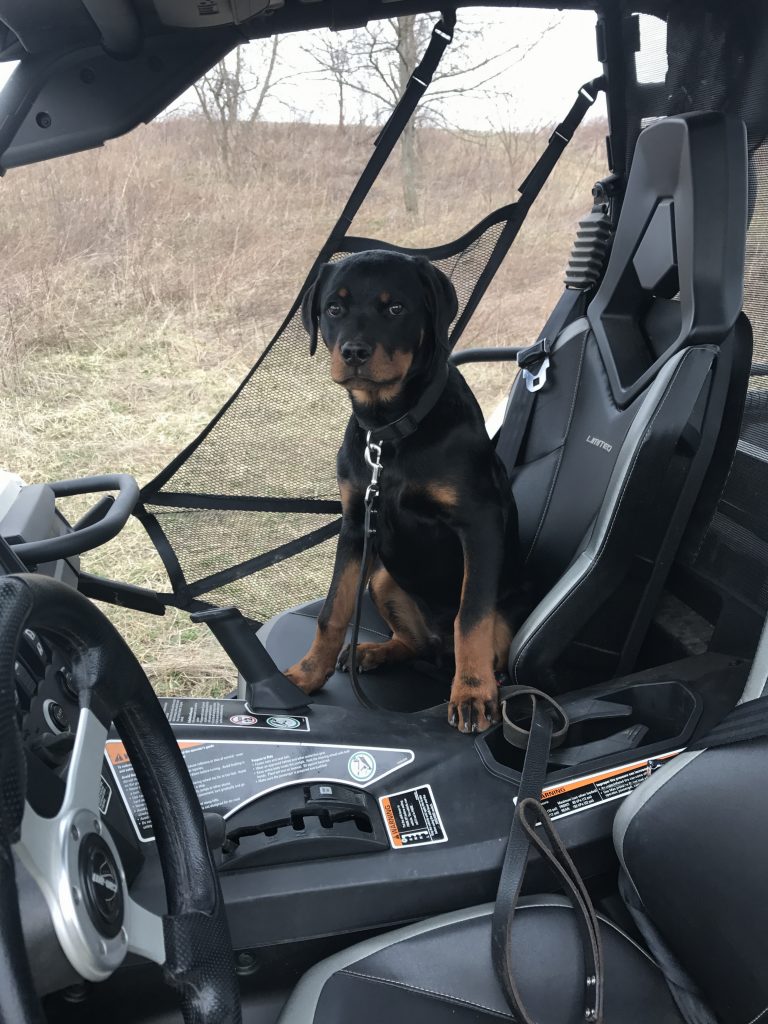 ---
"Khaleesi" Guardian Rue Von Gottschalk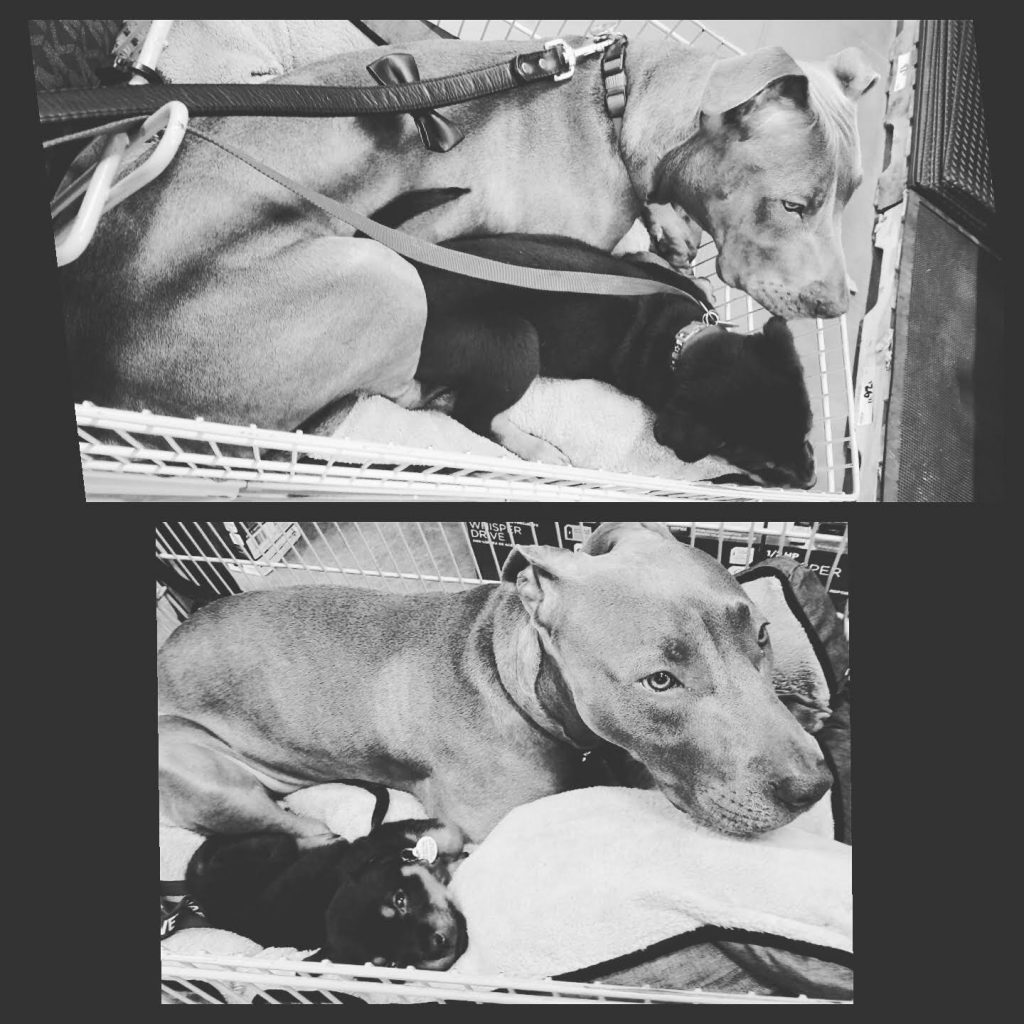 Also, just to keep you up to date, Khalli-Rue is doing fantastic! Growing like a weed (the images below are about 22 days apart) and just so sweet, and funny.  And is as fearless as she is gorgeous. And she absolutely loves her sisters. Especially the big one. (Can you believe they're less than 10 months apart?!?) 
-Devon and Christy

You're welcome! She's so funny and cute. She can be all snuggled up under your chin and if you adjust your head to kiss her, she goes "grrrrr". But it almost seems more like pur. She's grown over 10lbs in the last month despite being on Fromm large breed puppy to help keep her growth slow and steady.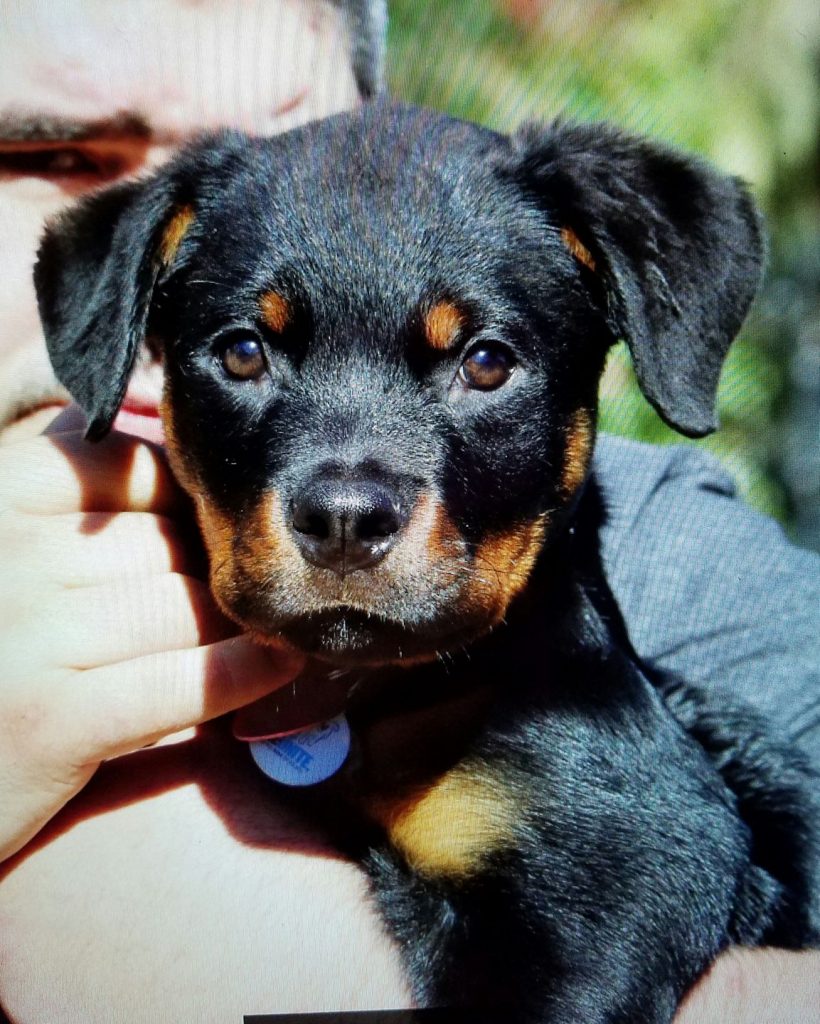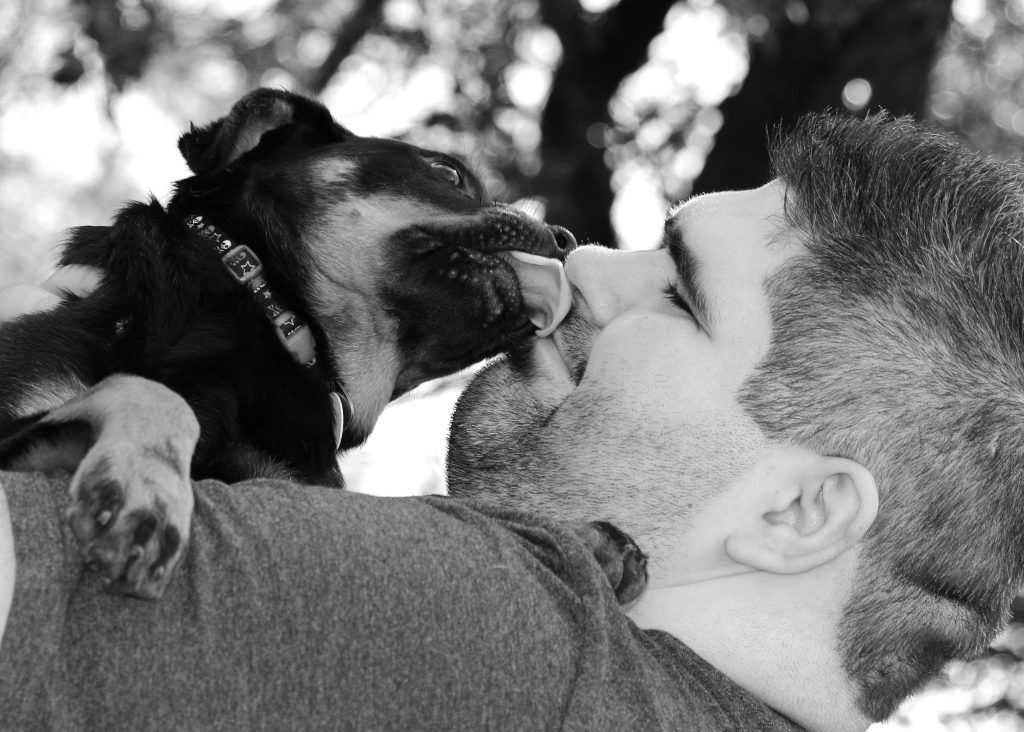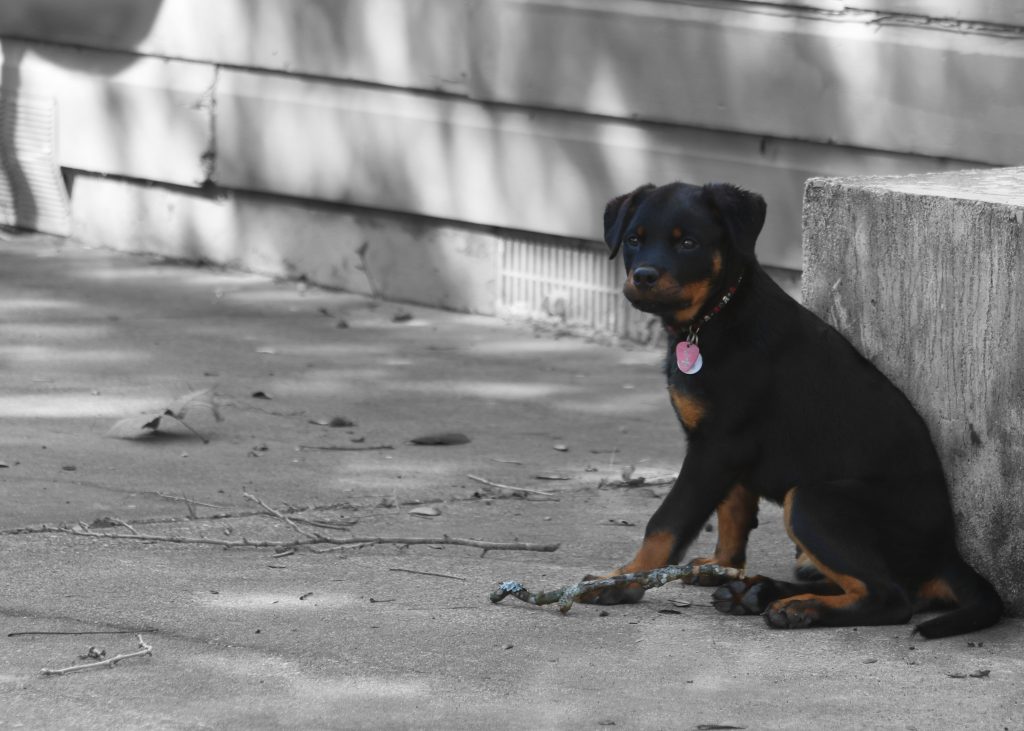 Here's a few pics of Khalli my wife just sent me. Thought you might enjoy them as well.

Just wanted to let you know that Khalli is doing great, and still living her sissy. They had a fun outing today and got lots of attention. Even had someone taking pictures and they had heard of you! And here's an adorable pic of them riding and being good and sweet.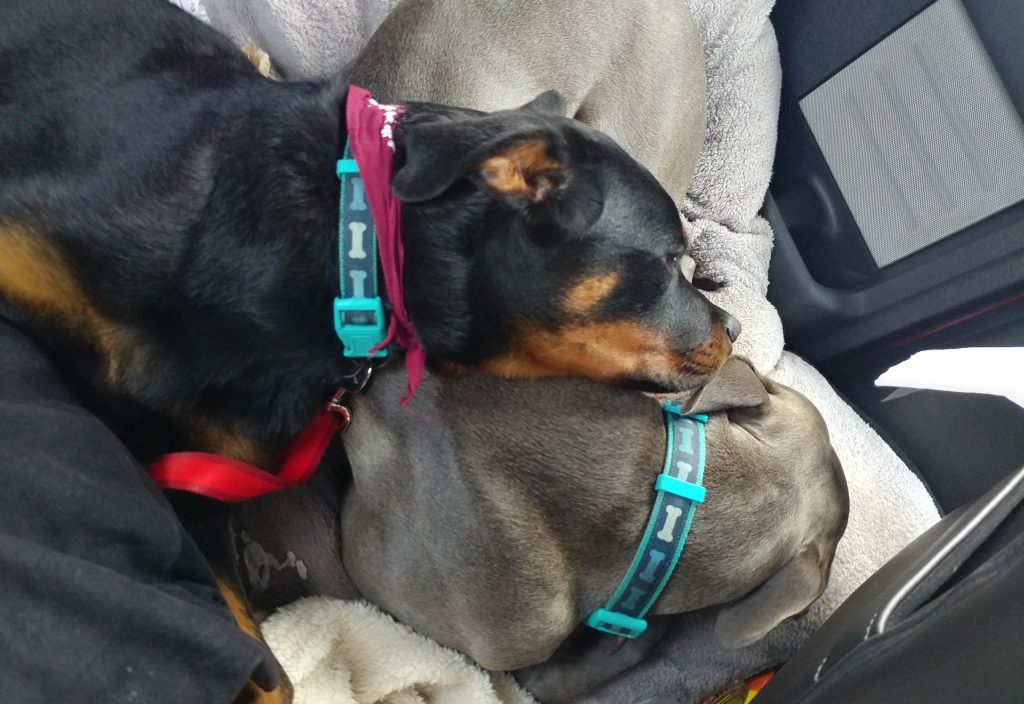 ---
---
Guardian Ruby Von Gottschalk
Alice,
I cannot begin to tell you how much I love this little girl! <3  She has such a cute little personality she is a doll!!
 I have a question about crateing her during the day. I want to crate her but I'm wondering if she is too young for a small crate at this time and maybe she should be in something more like what you had the puppies in? something with a little more room for her to potty because although I go home at lunch, she is still in her kennel for 4-5 hours and I know that's a long time for a little puppy.   Please let me know your opinion on this.
P.S. we go to the vet tonight for her 9 week check 🙂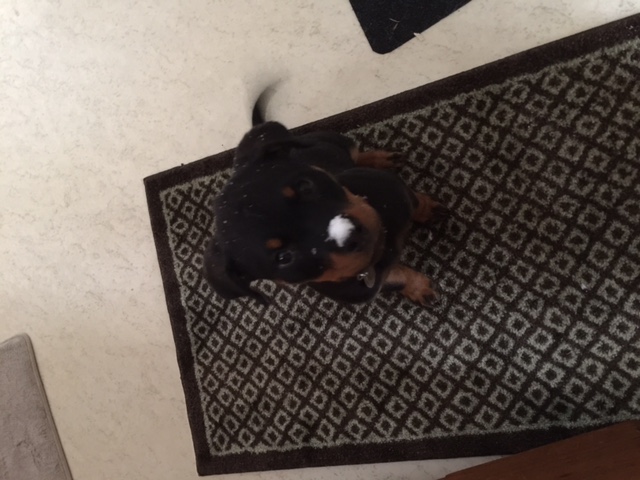 I am so very sorry about your Diesel! I truly know how hard it is!

Ruby is such a sweet little girl! She has helped ease the pain of me losing my Bella but there are times of course that I still miss her and I get sad and cry. 
It will take time for you to heal the heartache but you have a strong bond with a lot of people who are there for you- remember that, lots of people love you and your love for your animals! 
I hope you have a great day!