Guardian Rottweilers S Litter
Sire: Roy Miki-Rot
Dam: Ultra Miki-Rot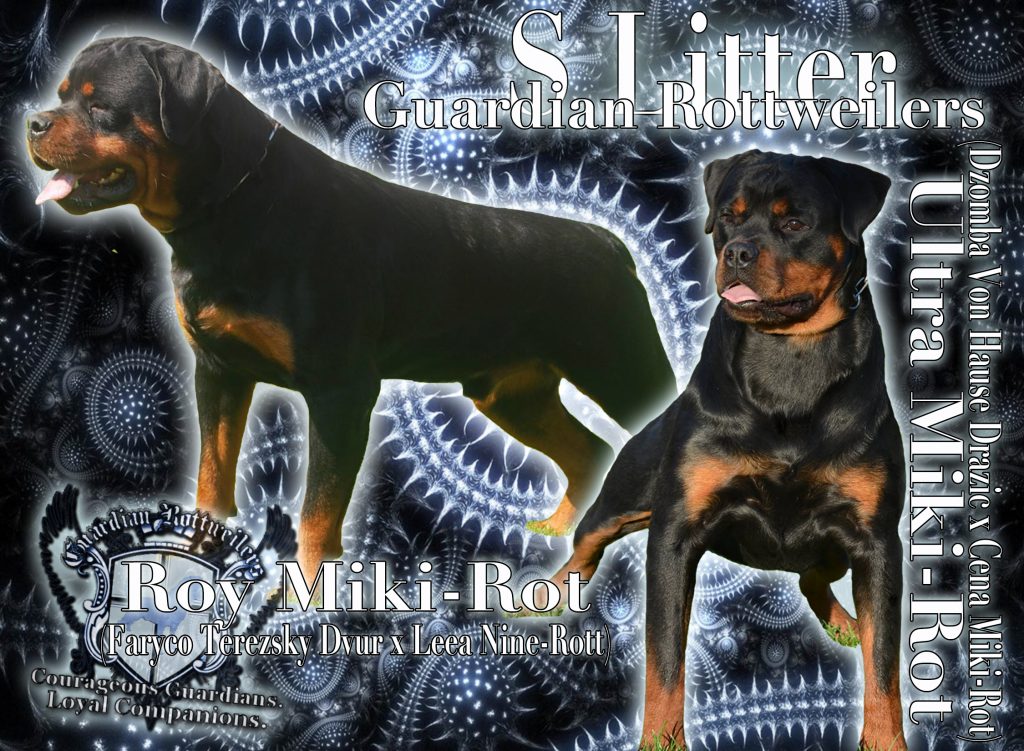 SUUUPER excited about this litter!  Ultra is, as her name suggests, ULTRA in every way!  Head, bone, build, and of course character.  She is a Dzomba daughter and a granddaughter of both International Superstar, Arlos Majestic Rot and World Champion Astor Von Junipera!  Roy is a powerfully build young star that is rising very quickly.  Roy is a direct son of Russian star and ADRK Klubsieger winner, Faryco Terezsky Dvur.  His pedigree includes Gil, Mambo, Gonzzo, Orlando, Dack, Gringo, Merlin- the list just goes on and on- and all in the front of his pedigree!!  There is not a single dog in the pedigree of either of these incredible Rotts that does not convey phenomenal character with excellent working ability and showmanship and outstanding conformation specializing in heads that are unmistakable.  Expecting something very special from this litter!
---
Guardian Spyro Von Gottschalk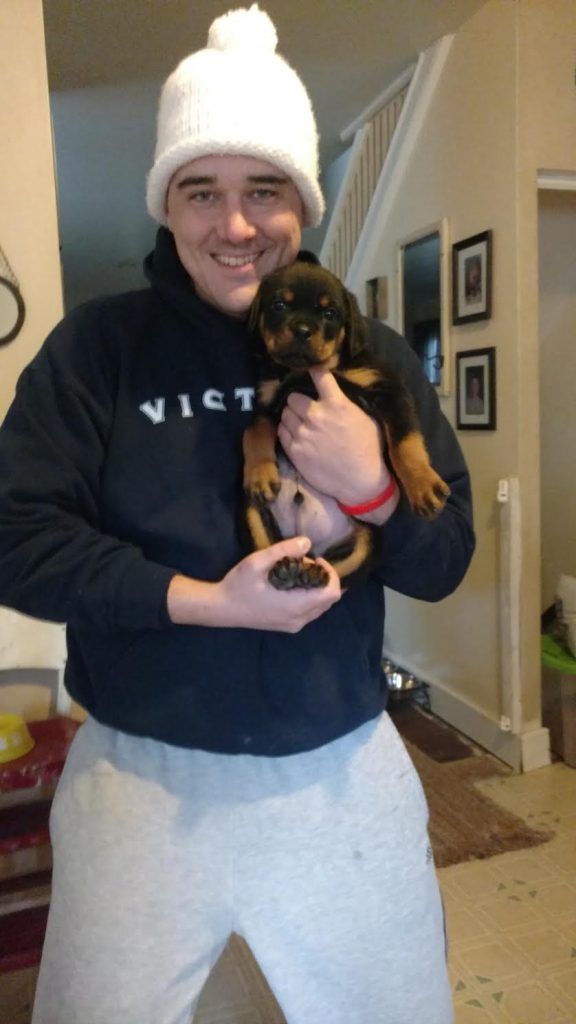 Hey Alice,
We can't thank you enough he is even better in person! He has been graciously accepted by the other dogs and Ginger, our Rot Shepard mix, has taken him under her wing. It's so adorable!!! We can't wait to see what he will become! Hope you feel better! 
Steve and Amber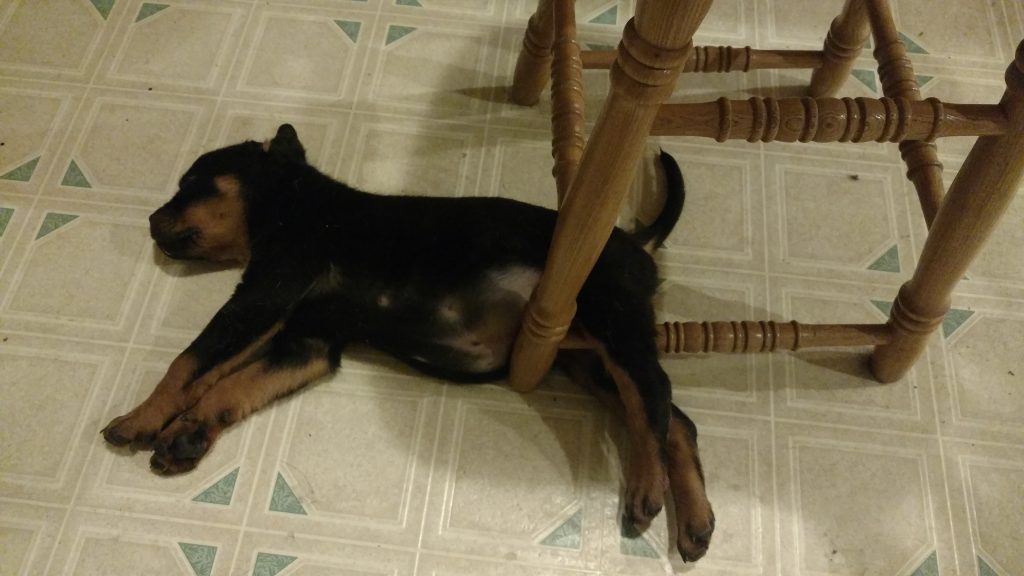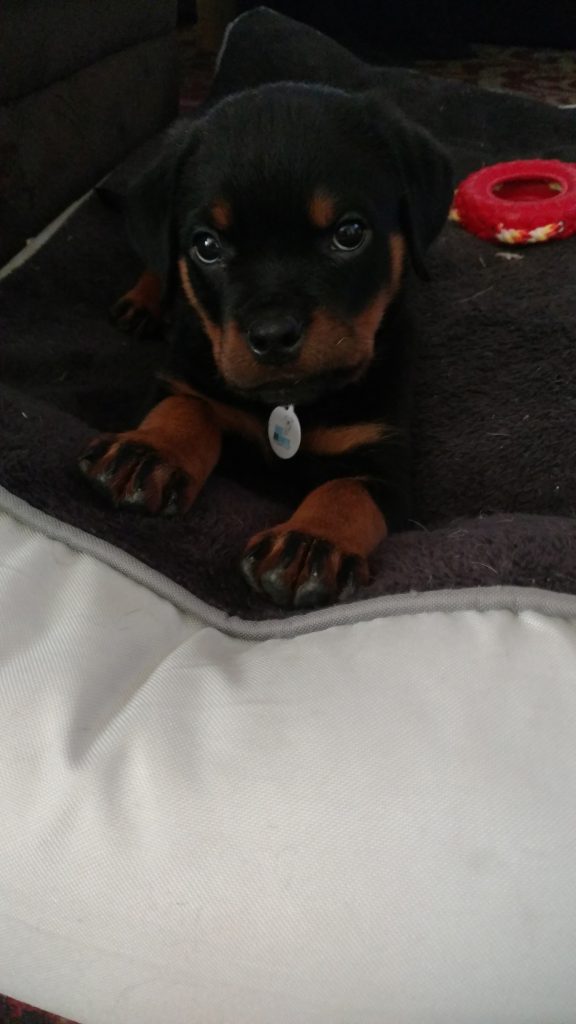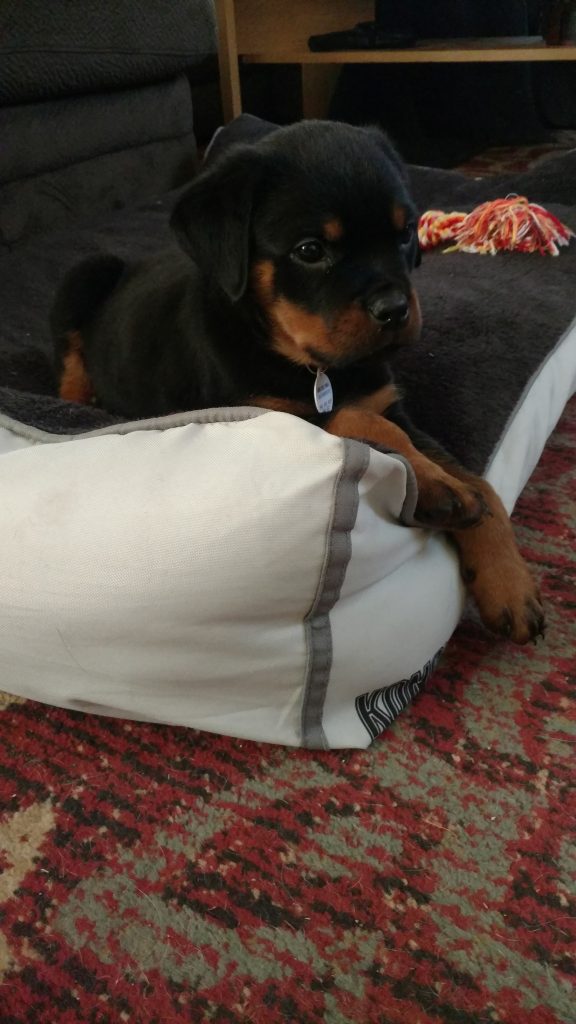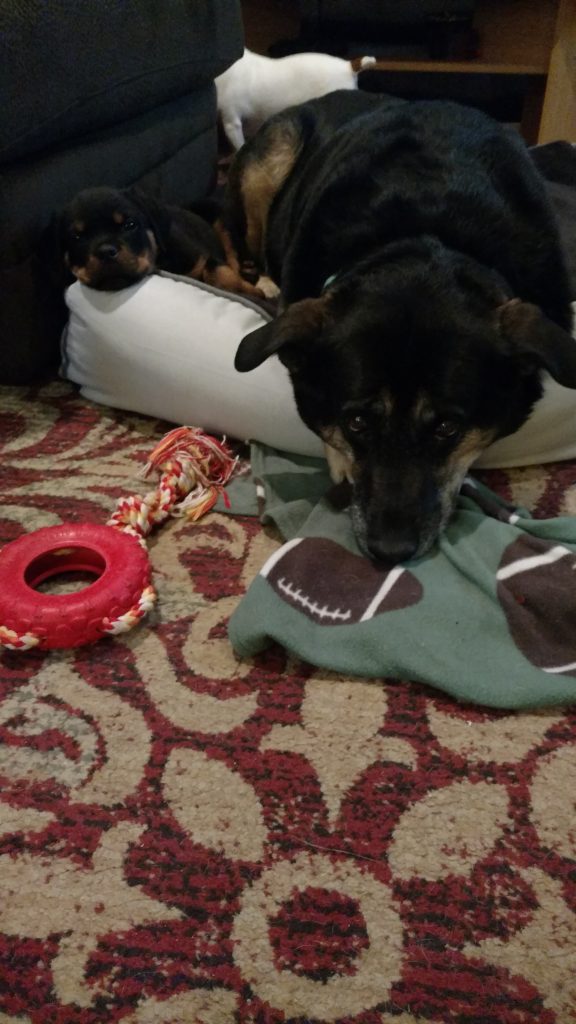 Hey Alice here's some pics! He's growing so fast, he's super smart and of course FULL of energy!!!!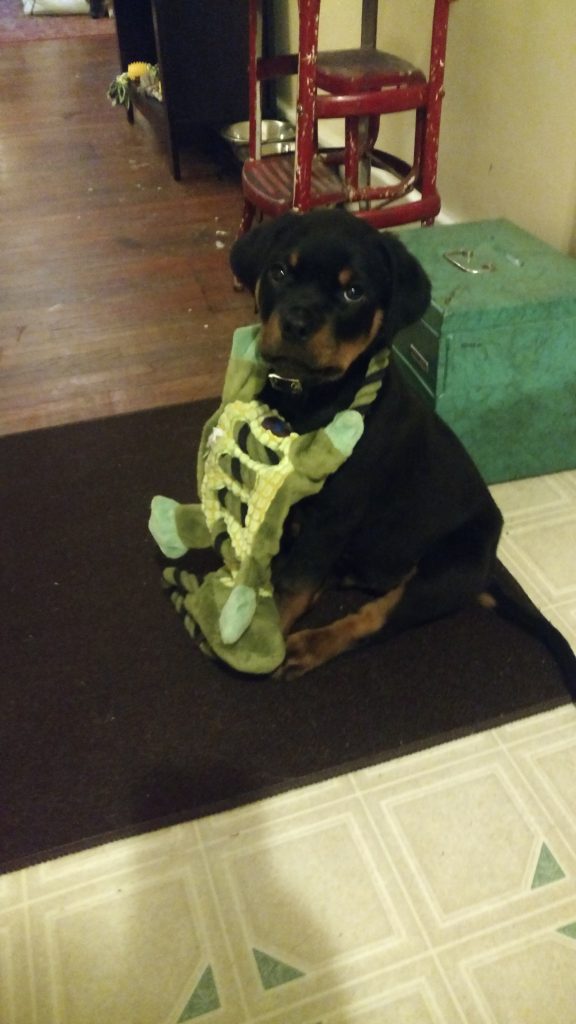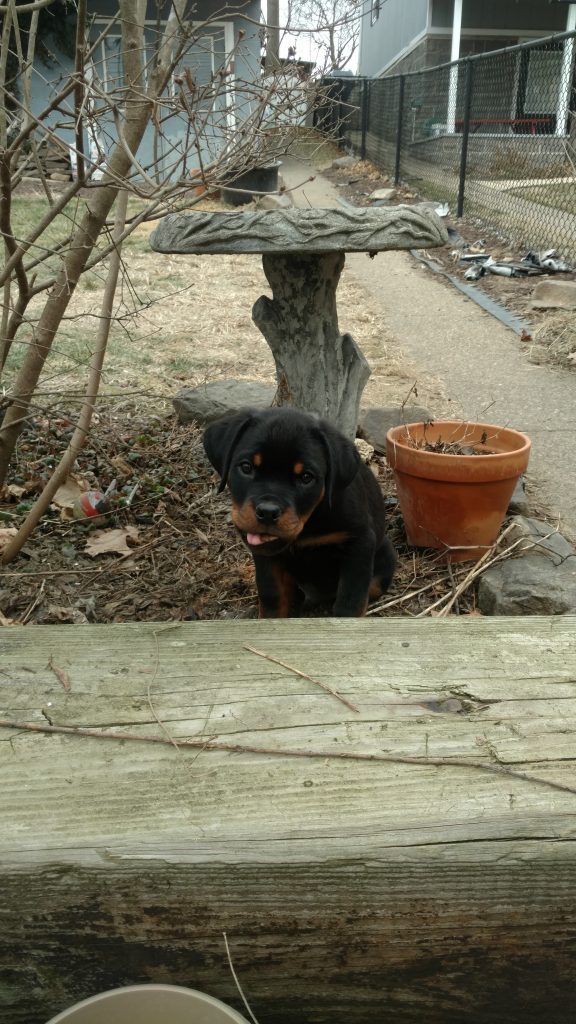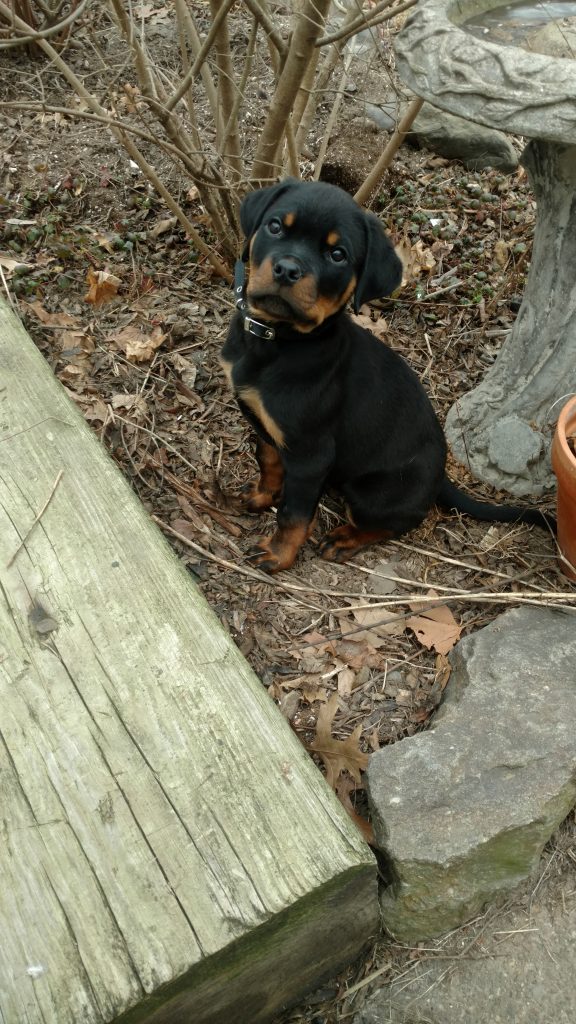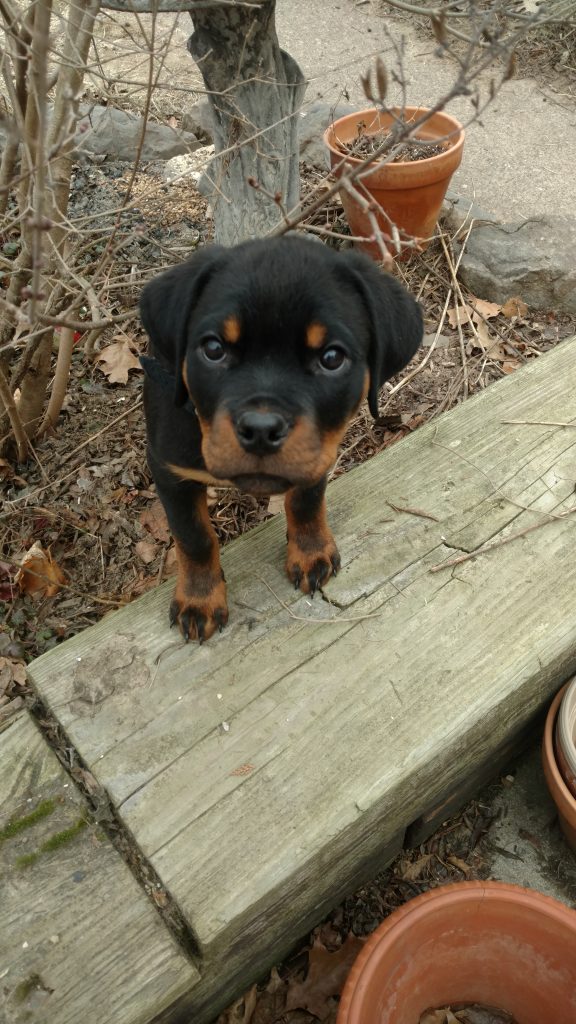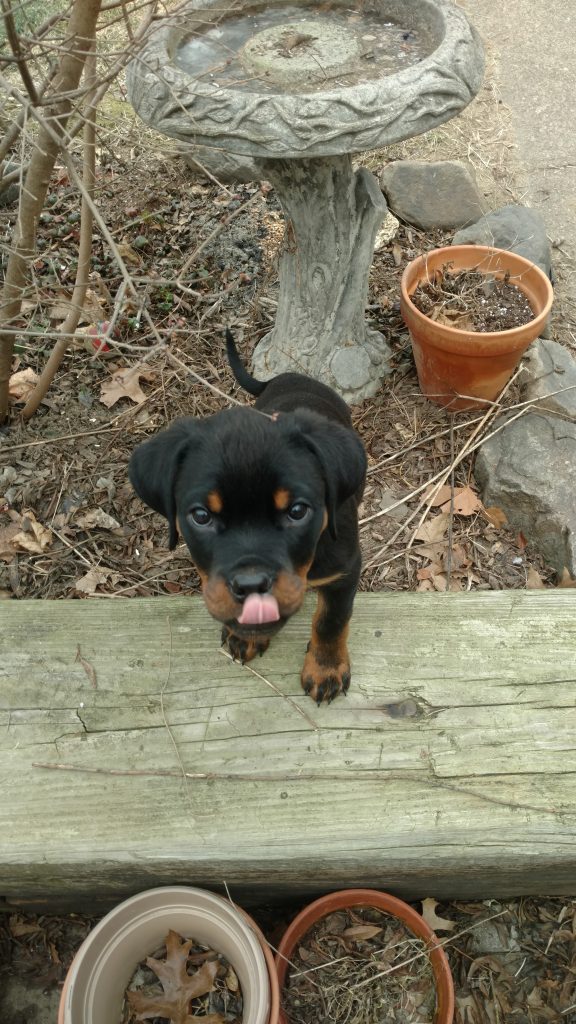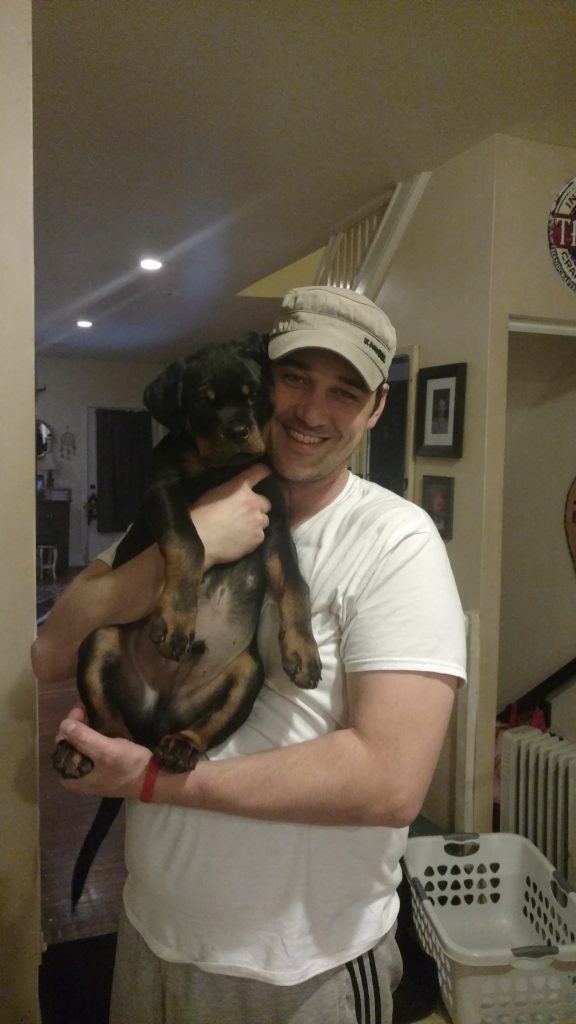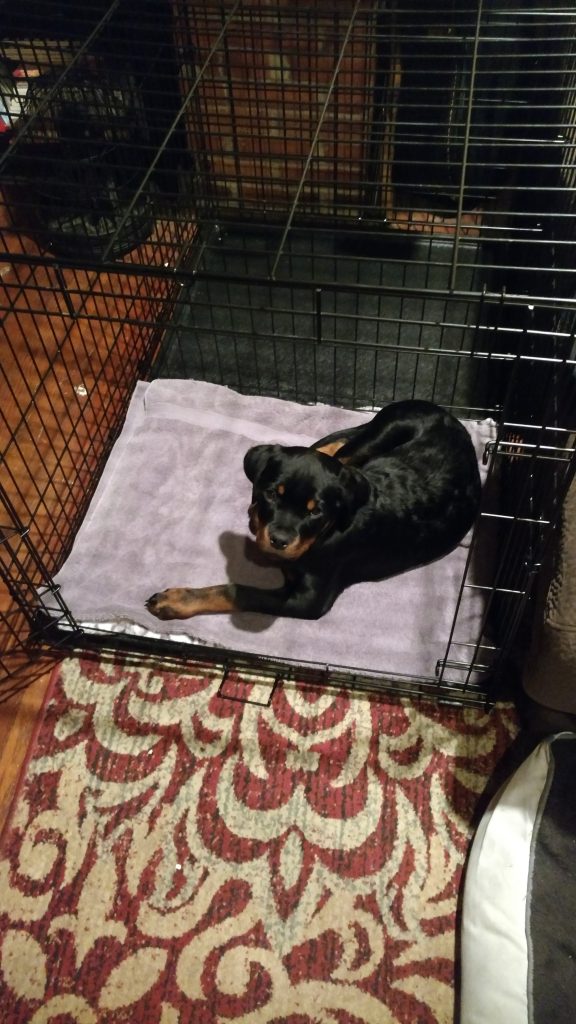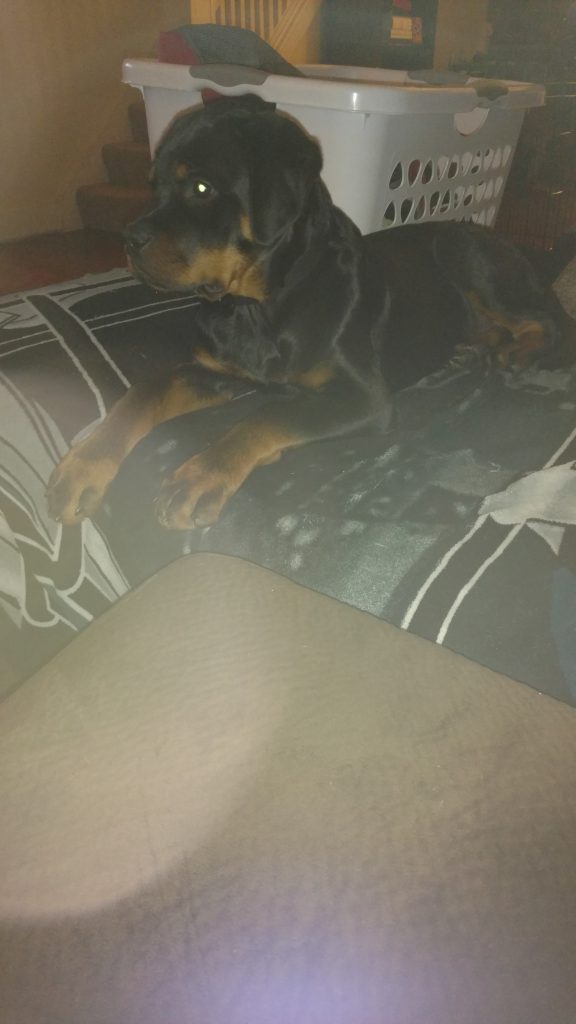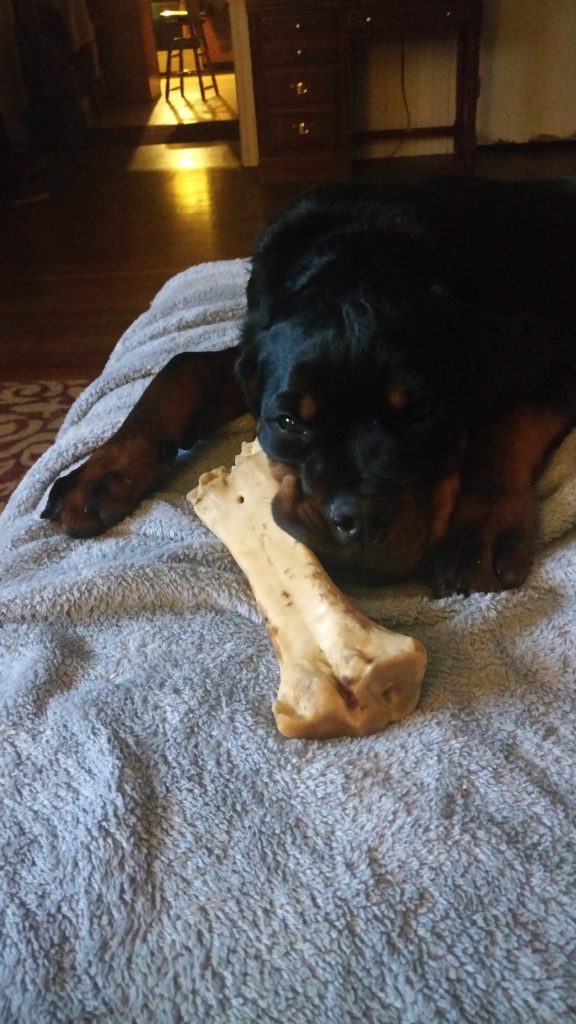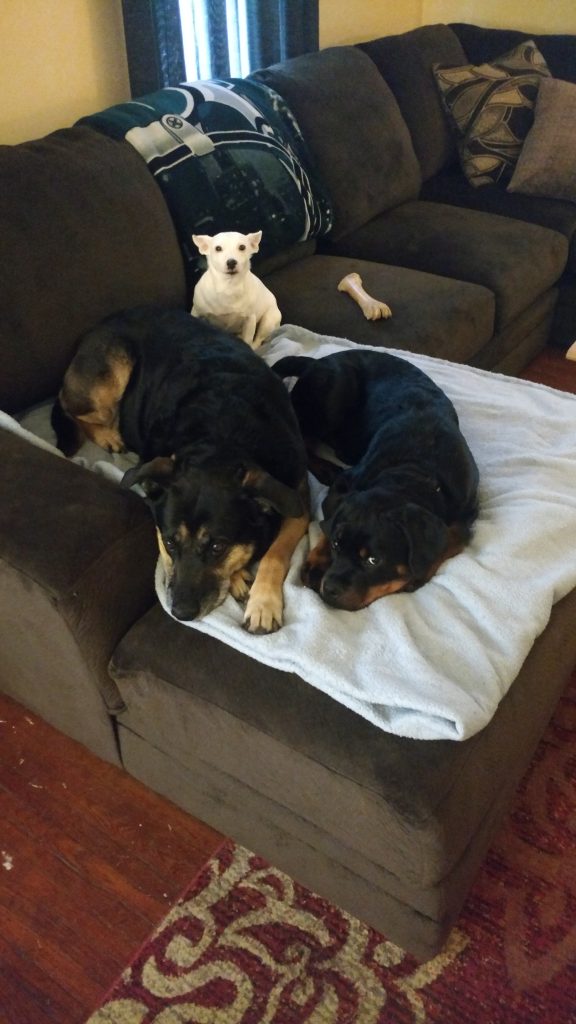 ---
"AVI" Guardian Stryker Von Gottschalk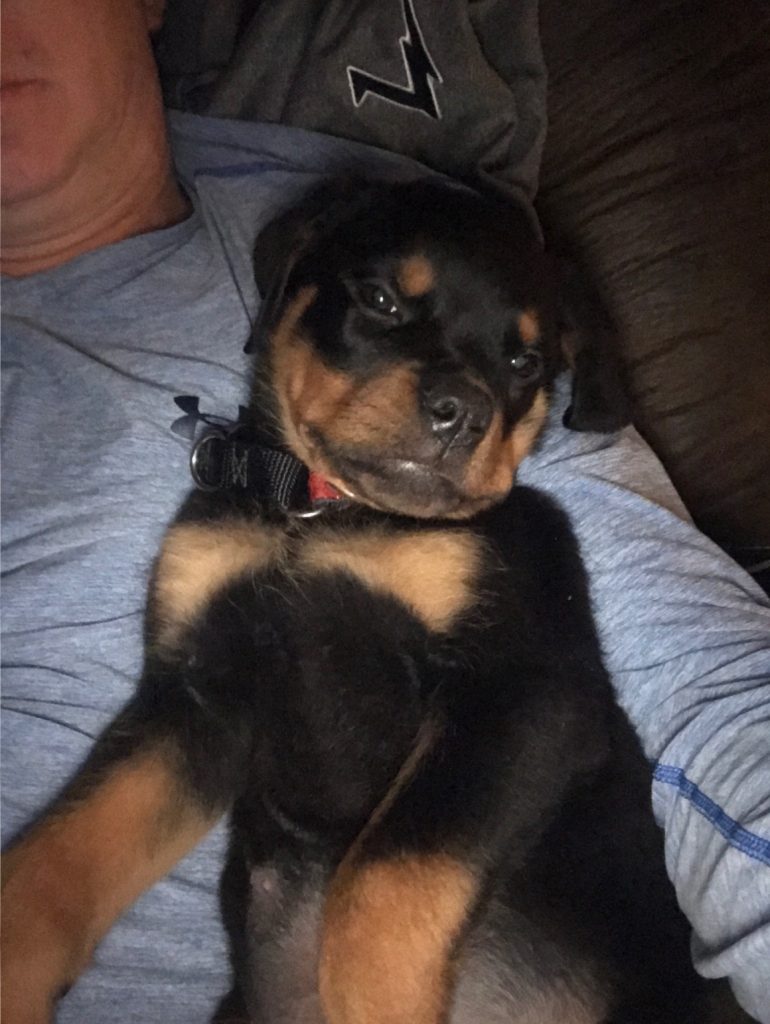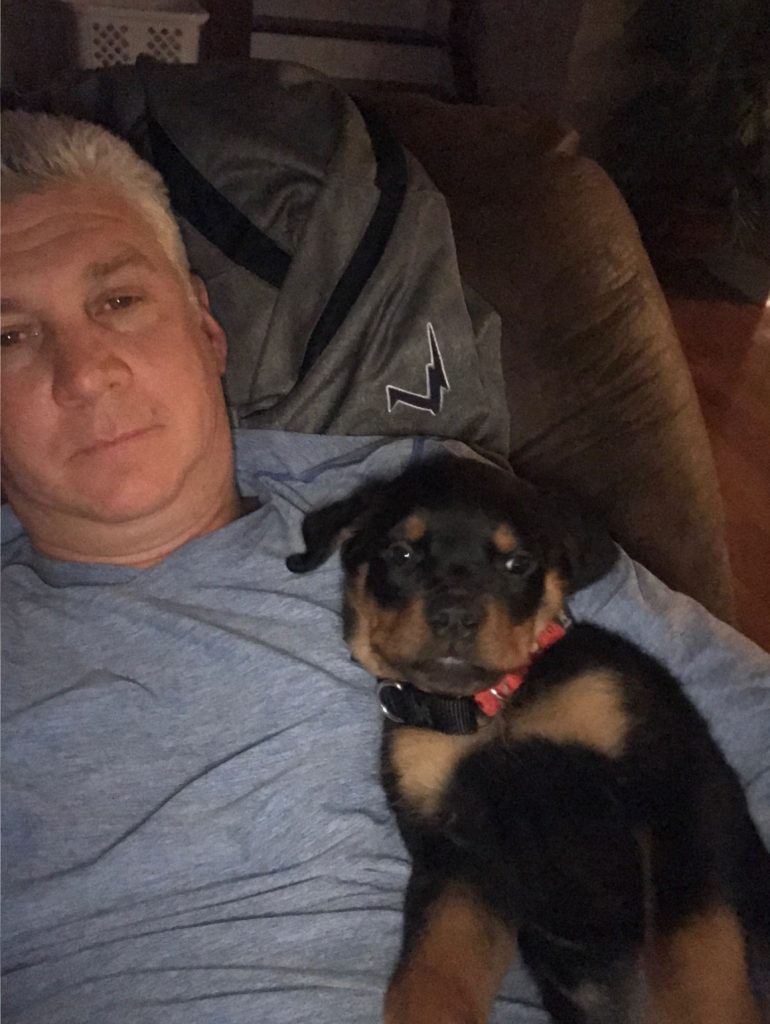 AVI is doing great! Just chilling on the sofa taking a nappy……… had 1st puppy 
 obedience class tonight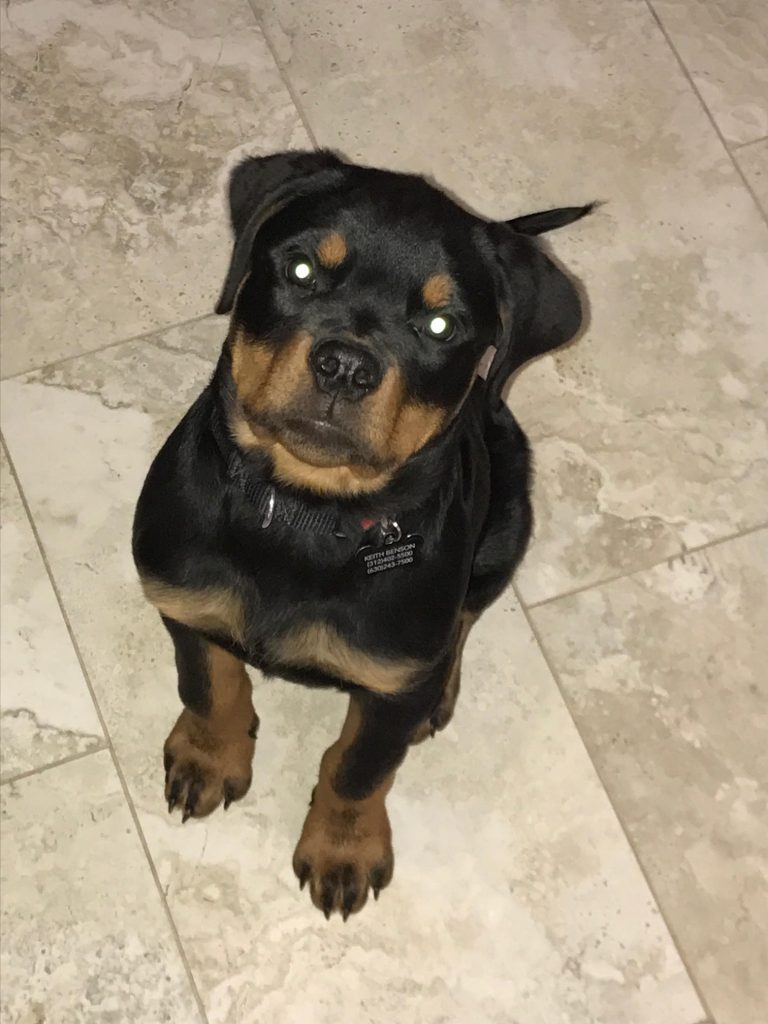 Here is a pic of AVI – he's doing great!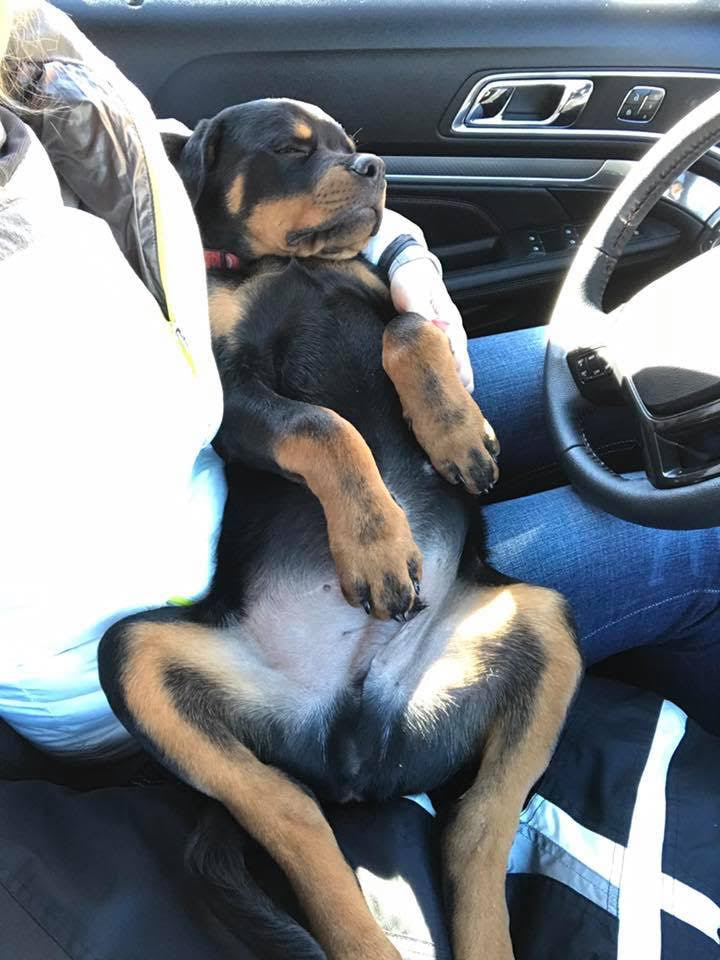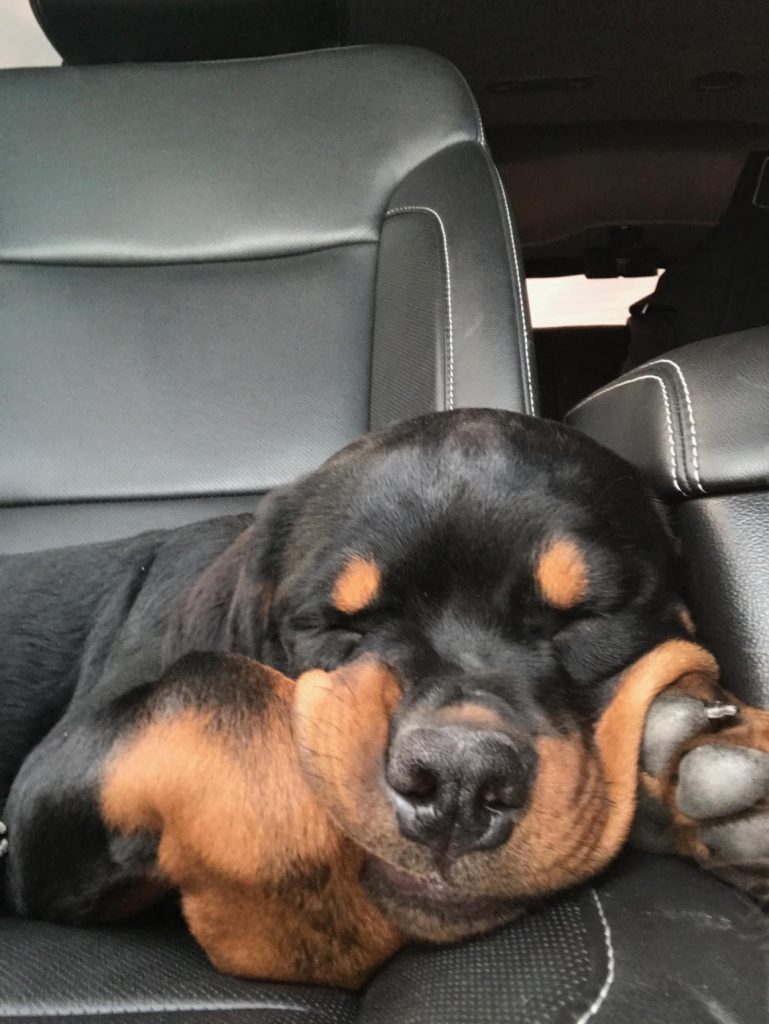 ---
Guardian Sara Von Gottschalk
Hello Alice,
I hope this message finds you and the family well. Hopefully Tahlia got gold on Saturday, and that we didnt make you late. I just really wanted to see you. Dont get me wrong, Miguel is pretty awesome too, but I needed that hug to say Thanks, and to offer any comfort I could with all that you have just went through with Diesel.
So… Sara the beautiful, has amazed is all. We were so worried that Loki would bully or hurt her. Well let me tell ya, she flipped into a little wasp on his butt and let him and Lucy know she wasnt taking any shit from no body. She hangs tuff as all get up with him. He loves it, she has mashed her teeth down to where he is dragging her with him and he never yelps or  really retaliates. He has to check on her every two seconds weather she is sleeping or playing. She is getting the potty training so fast. She cries for only a few minutes at bed time. She woke this morning clean and dry and went right out to potty.
She is just amazing, and of coarse the prettiest lil thing I ever did see.
Two pups will be trying, but its gonna be soooo worth it. Thank you so much again for this. I realize you have so many clients with way more money than us, with way more plans for their dogs than us. But I can promise you this, these two guardians will be loved and cherished more than you or anyone could imagine. I will be forever grateful for my babies.
Love to all,
Erica


Hello Alice and family!!!
Sara is doing great. Great check up from the vet. She absolutely loves her big brother Loki, and he absolutely loves her. He won't do anything without her. Even though she usually picks with him, he is as gentle as a toddler Rottie can be. Lol. She is doing very well with potty training and commands. I just love watching her explore and learn. She is so inquisitive and loves to learn about everything.  She was hit at our local pet store (of course). Such a calm, respectful girl to all she meets and greets.  Oh, and she loves shirts. So I figure she can wear them until she grows too big for the sizes they carry in the store.  Best wishes to all.
The Lewalski's

Loki and Sara at dog days Bass Pro shop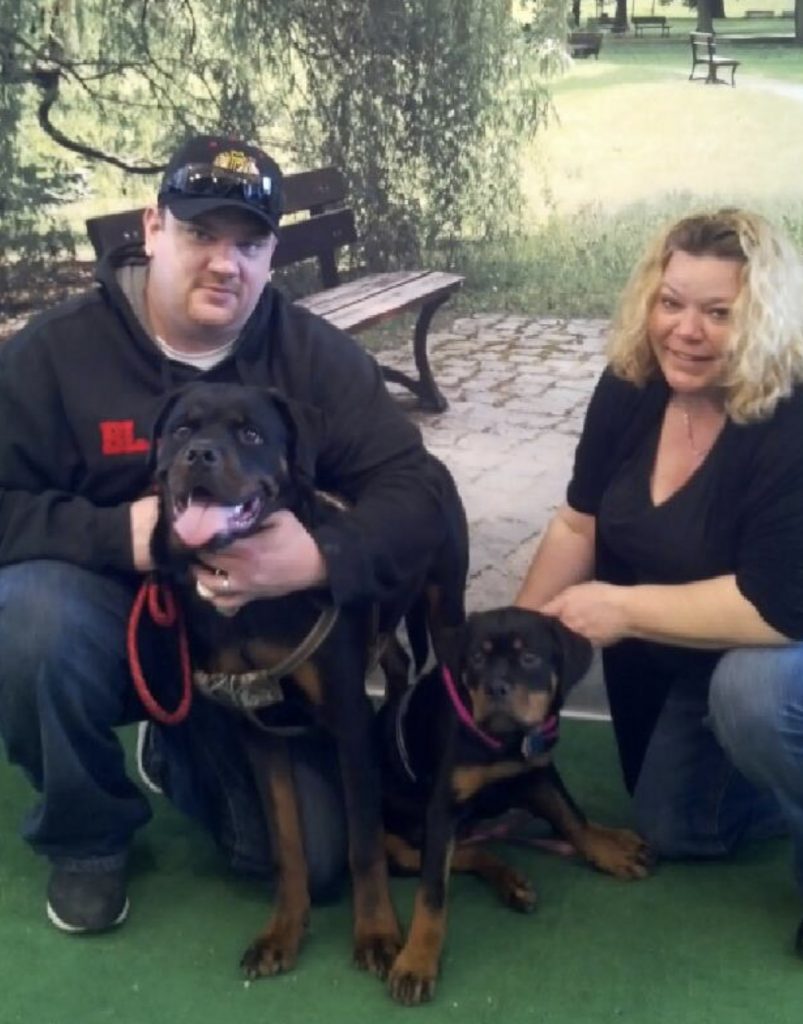 So i have to tell you what this funny lil girl did today.
I am making dinner and I hear a chewing noise and I know this noise is my lil Sara chewing on the kitchen chair legs….. so I immediately yell at her to stop and she stops chewing and just sits there with the cross piece in her mouth. Eyes wide as can be, never takes the chair out of her mouth, but stopped chewing. She held this position for a good minute. The funniest thing. I had to go and move the chair from her.
Then we are outside playing, enjoying the weather after dinner. They have a water bowl on the deck. Sara goes to the water bowl as if she wants a drink and instead puts her whole head in it and blows bubbles, then Looks at us with this big grin. She has never done that before, but because we laughed she kept doing it.
Alice this little girl is such a ham. She can be super rebellious, but she so makes up for it with her love and humor.
Loving our Sara,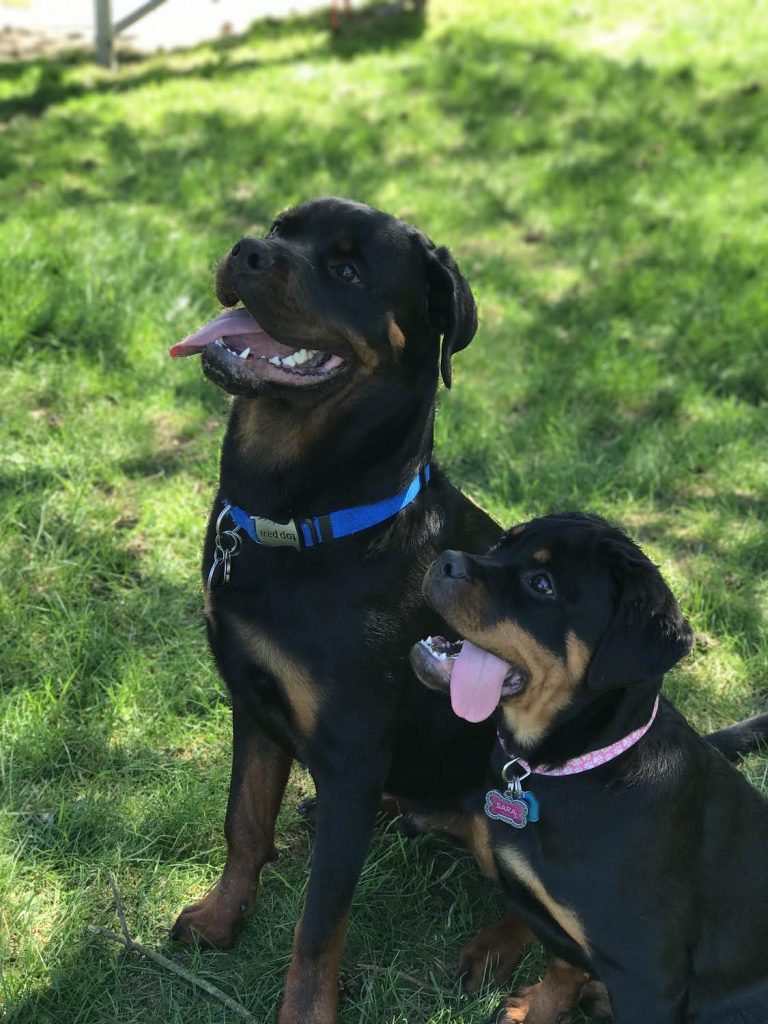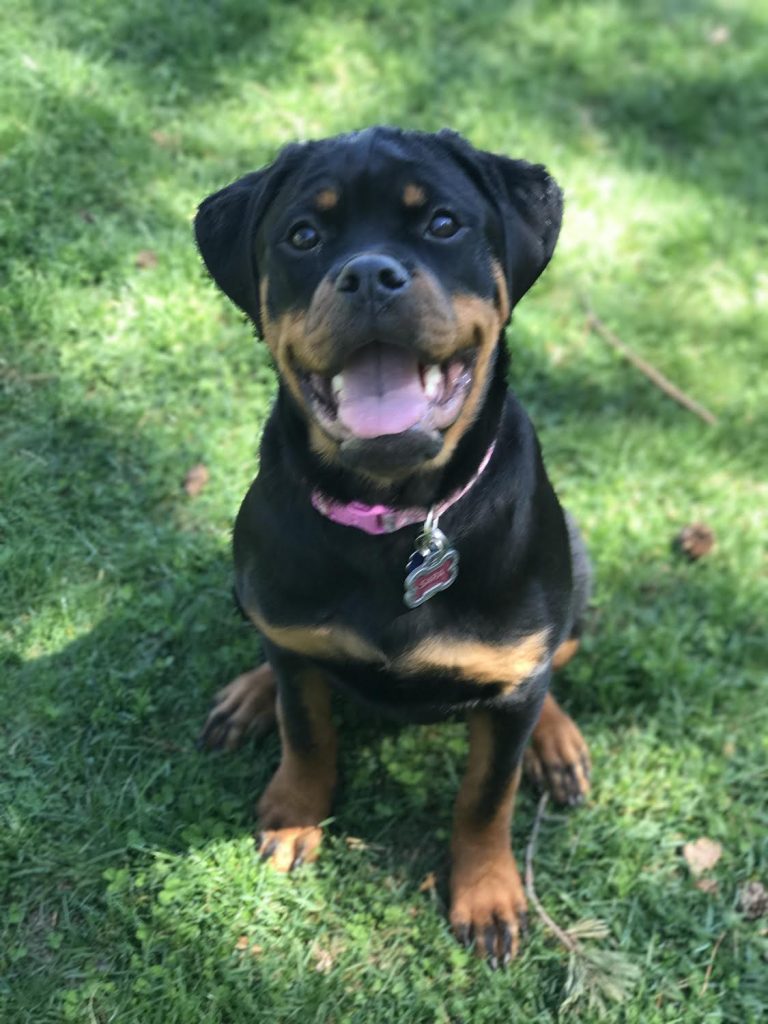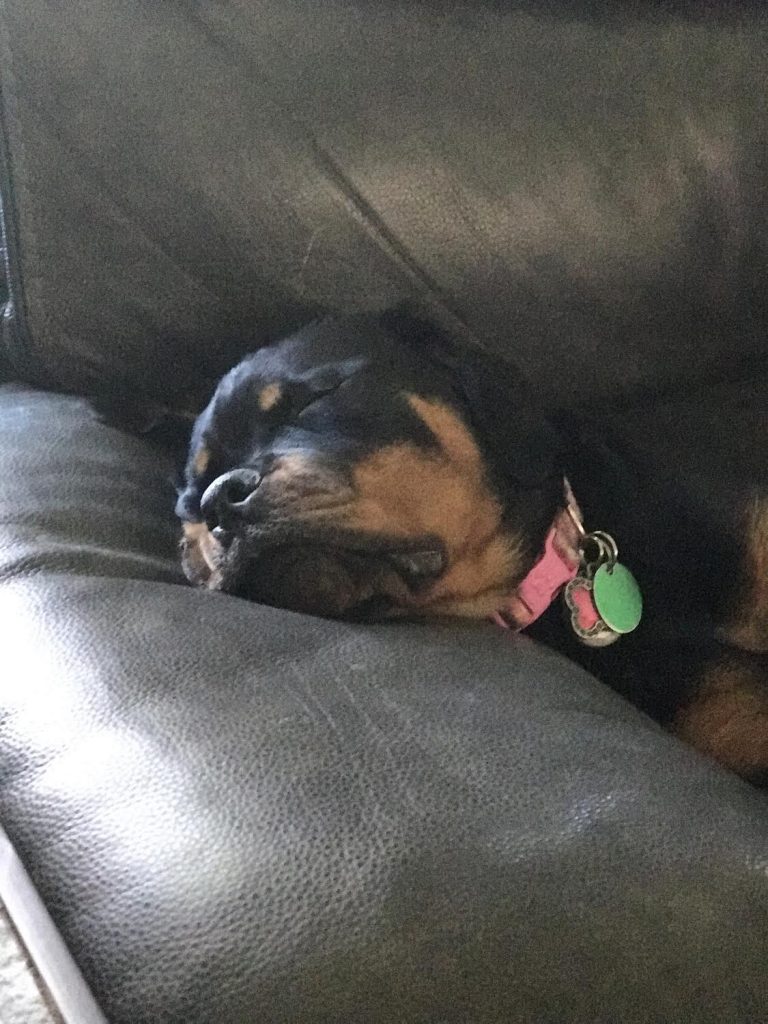 ---
Guardian Sasa Von Gottschalk

Hey Alice,
No reason for an apology. I'm a patient man. The girls are doing great. Its been a bit so I need to get you caught up on Sasa… A couple of weeks ago Sasa ended up fracturing her elbow while outside. She had to undergo surgery to get it pinned. She is doing awesome on it now. Stitches were taken out tonight and the Dr. couldn't be happier with how she is doing. I felt so awful for her.
Sasa is such a beautiful girl. I need to get you pics this weekend. I think she looks so much like Ebony. I think she may get her size as well. As of today she weighed 23.5 pounds. 16 weeks yesterday. What do you think of her size?
I adore this puppy Alice. Thank you again for all that you do. Talk soon