Guardian Rottweilers Y Litter
Sire:  Ecco Se Ungo-Rot
Dam:  Guardian Eva Von Gottschalk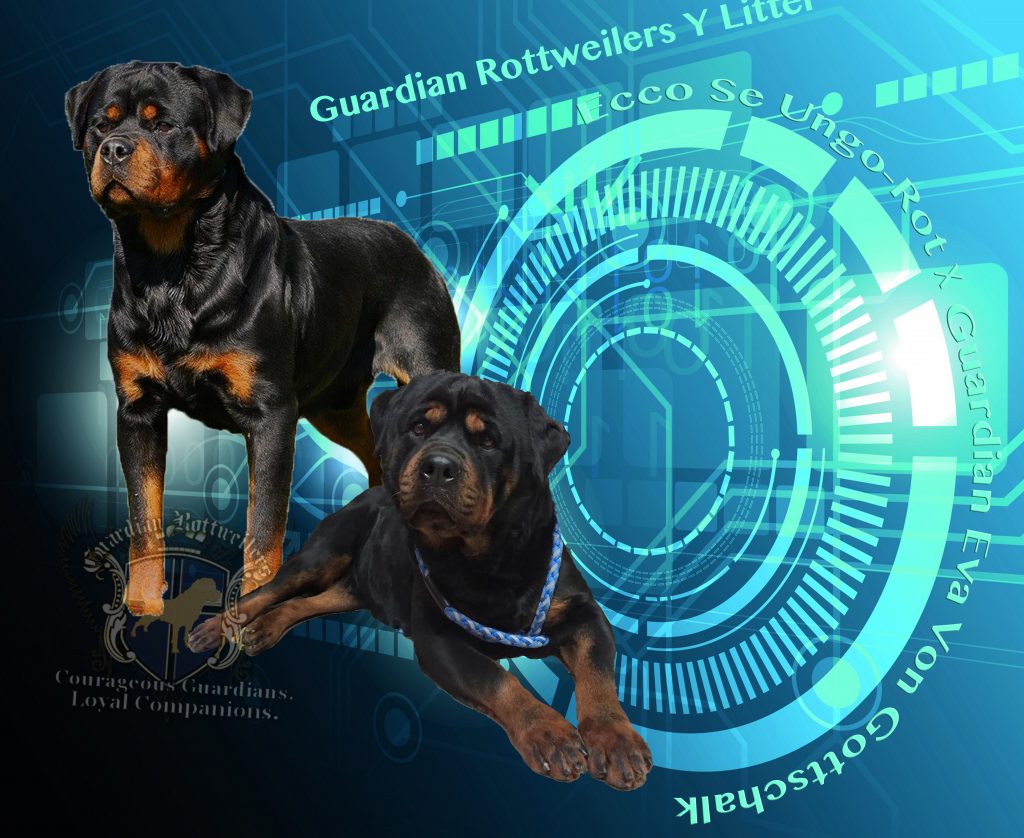 Guardian Eva Von Gottschalk has proven to be one of our best producers.  Her breedings with my favorite Arlos son, Bull Se Ungo-Rot, has given me some absolutely exceptional pups, so with an Arlos and Cochise grandson, I am expecting these pups to rock my world!!  Ecco is know for the typey pups he produces, always giving substantial bone and substance along with that Ecco character- clever and biddable and ever so sweet.  Eva is a registered Service Dog with a bombproof temperament and one of our most powerfully built girls.  So very excited to meet these babies!
Eva's Gorgeous Girl


Yamara
RESERVED- NJ
Eva's Beautiful Boys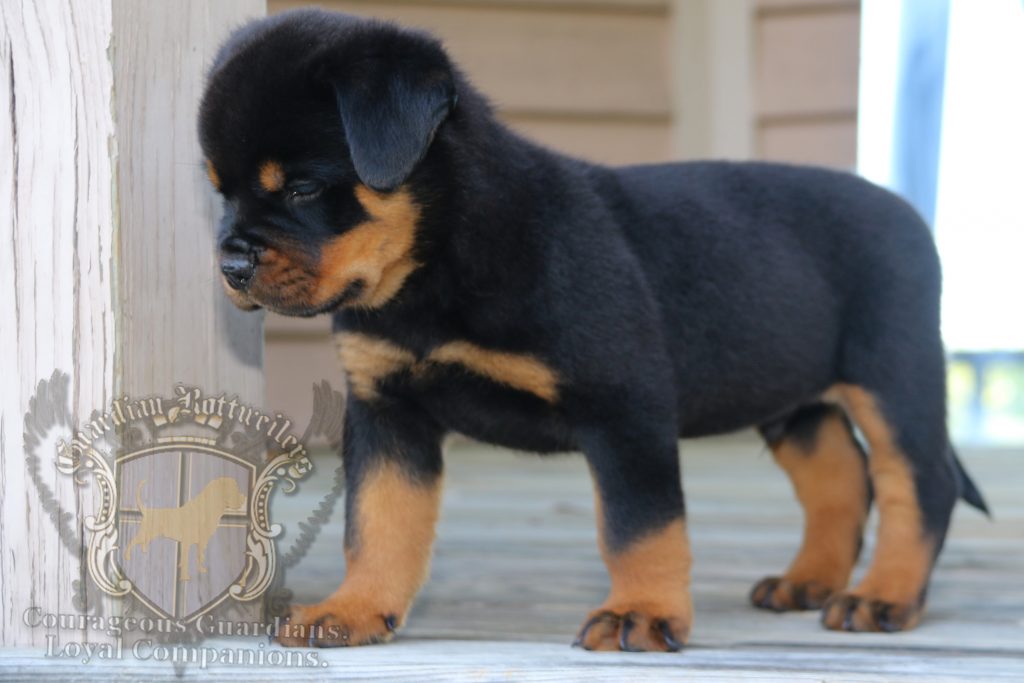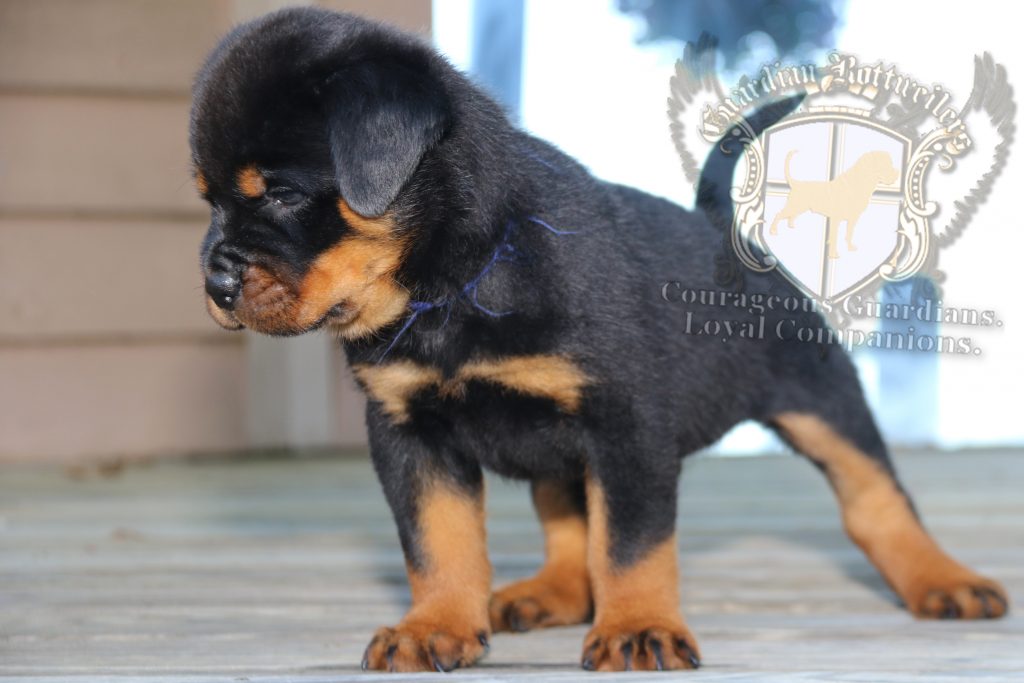 Yogi                                 Yasper
SOLD- New Orleans           RESERVED- MS


Eva babies 4 weeks old <3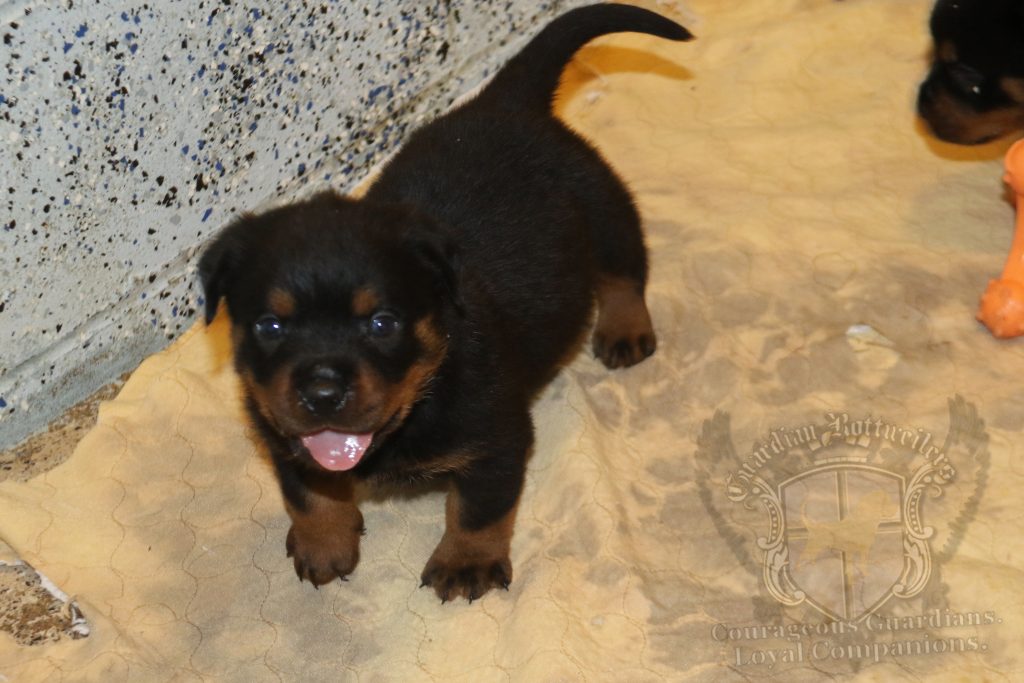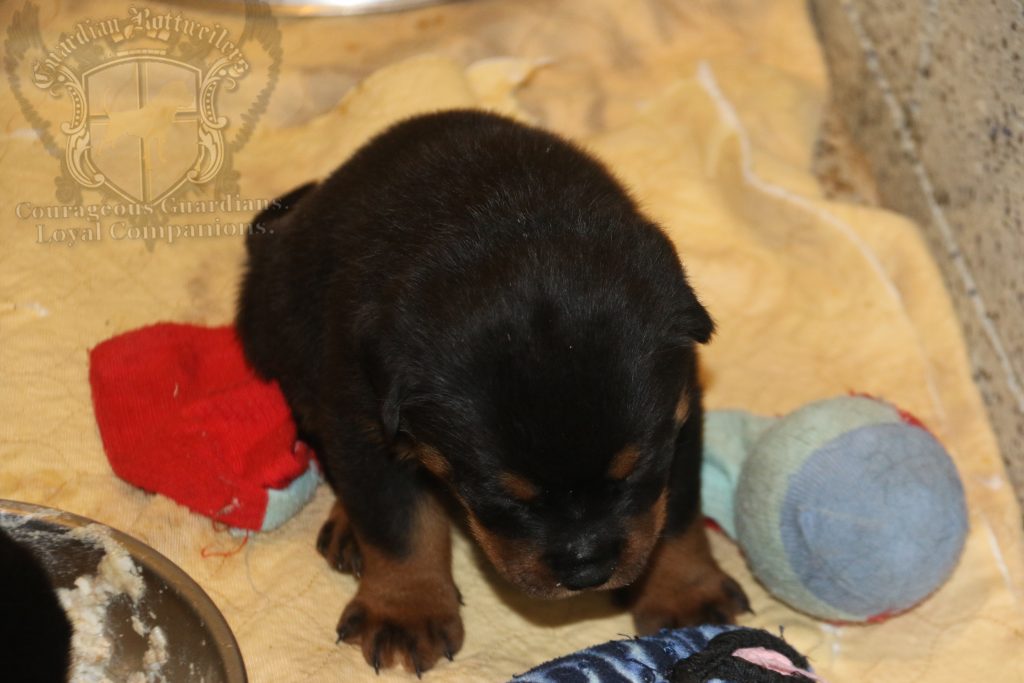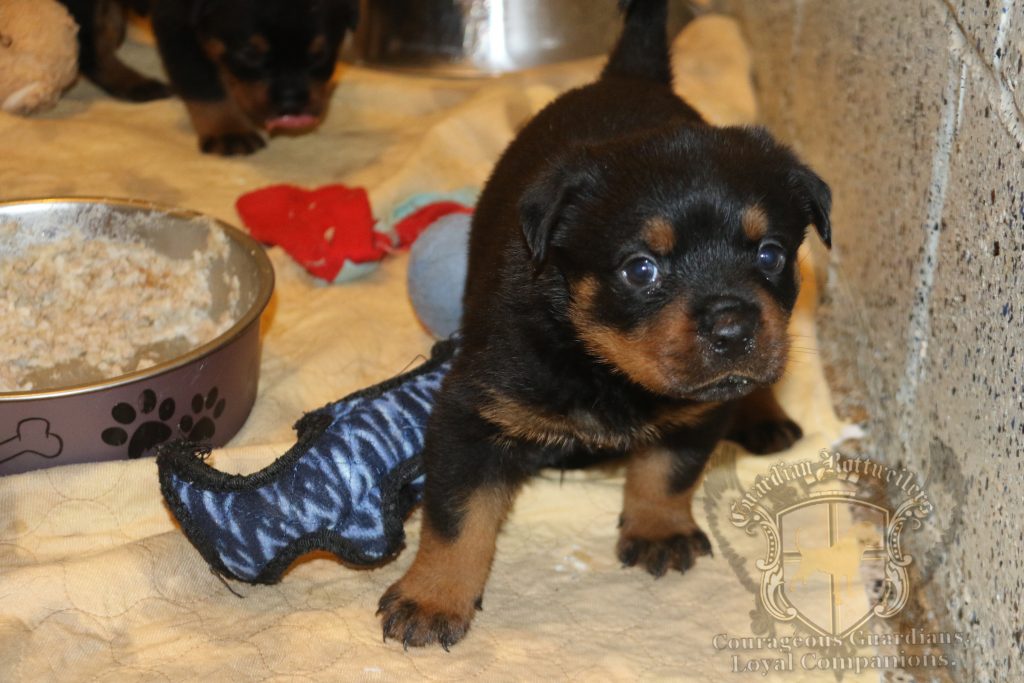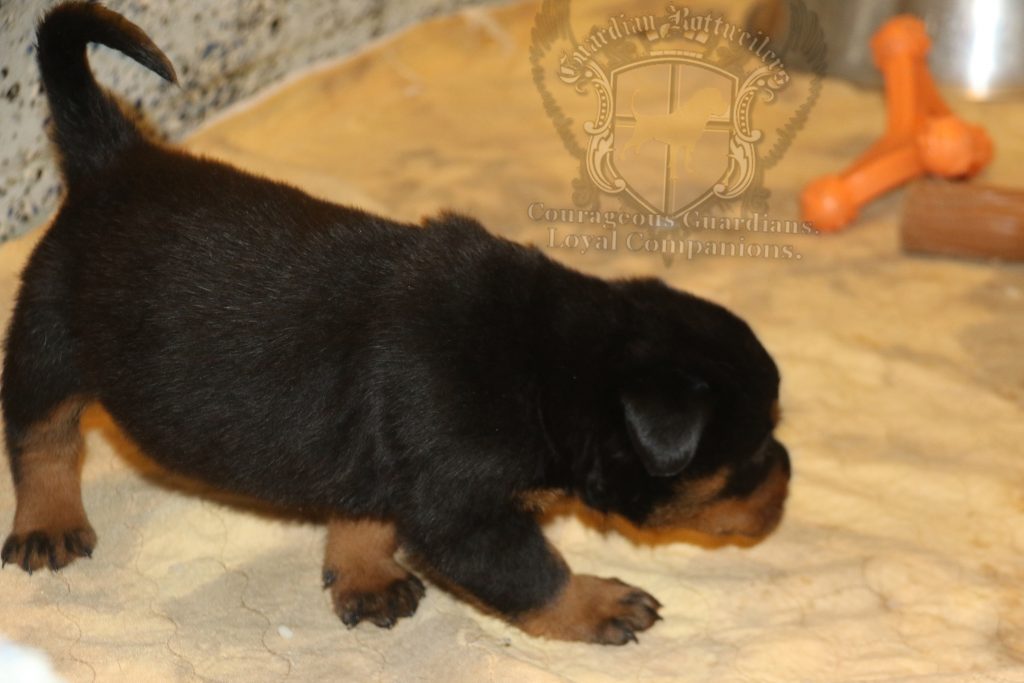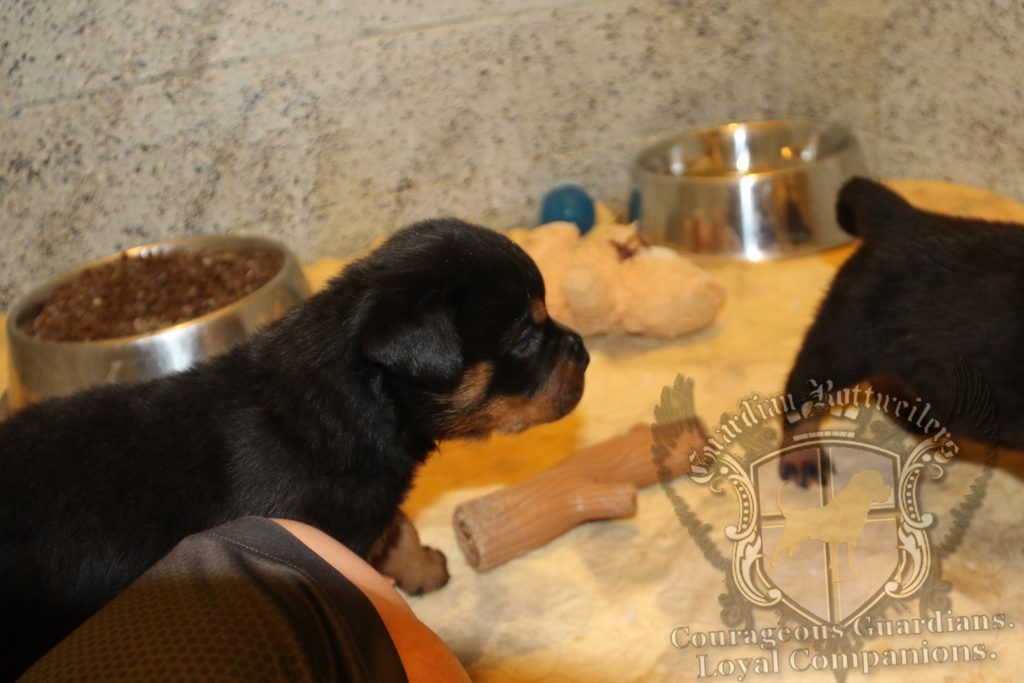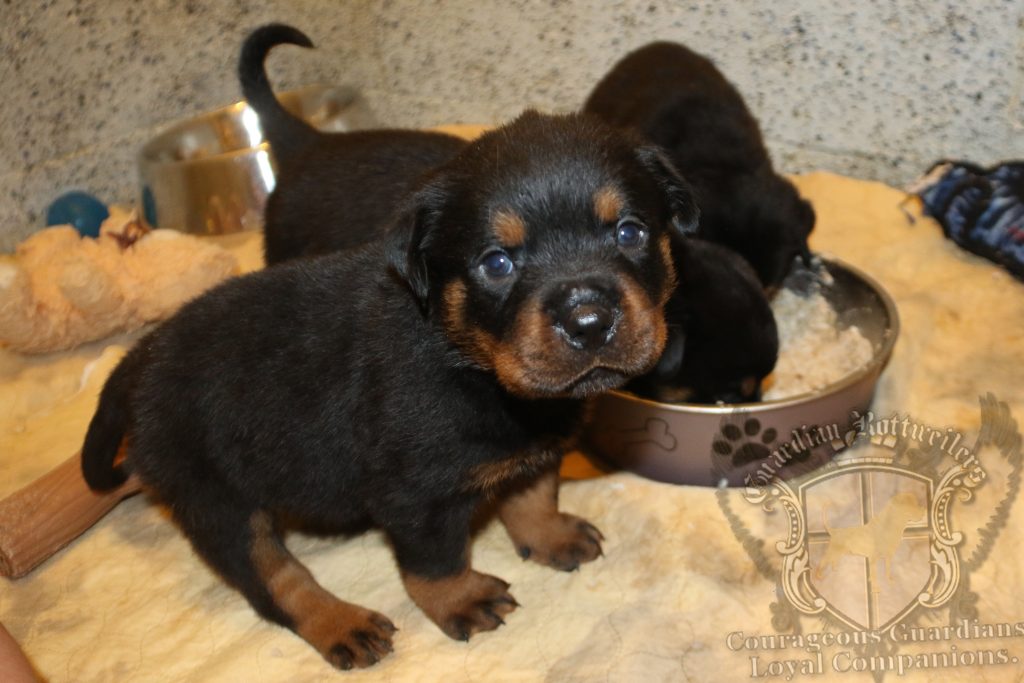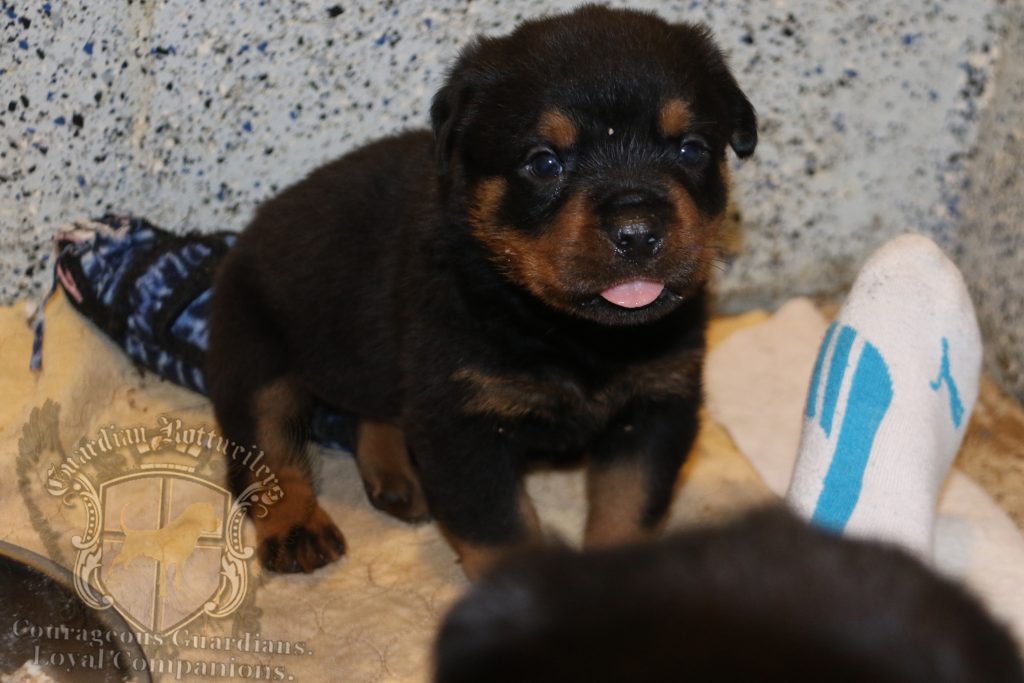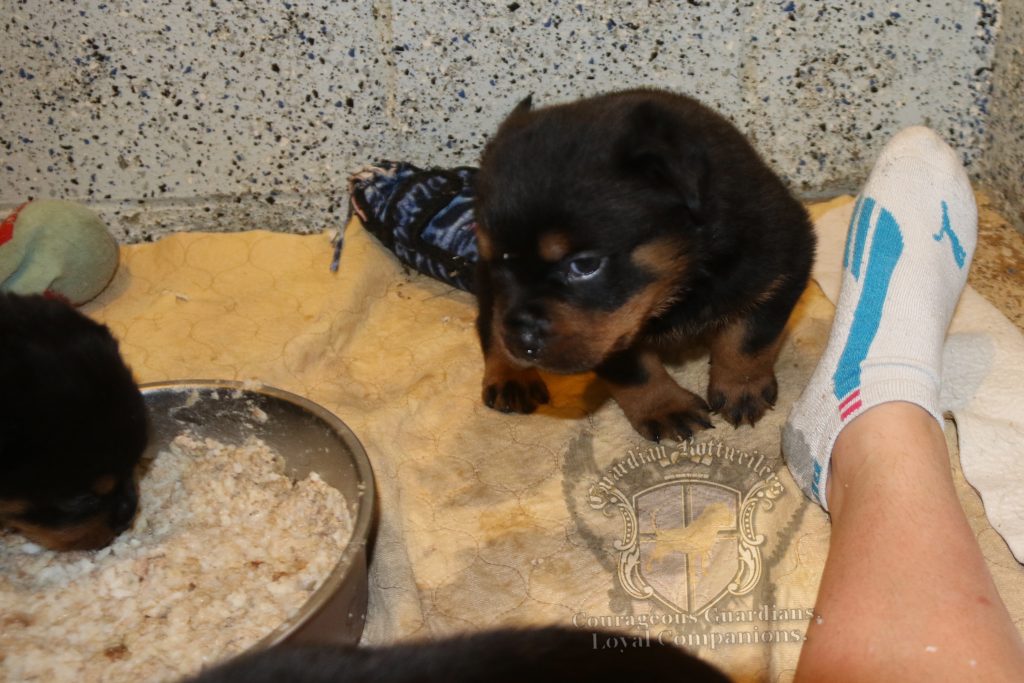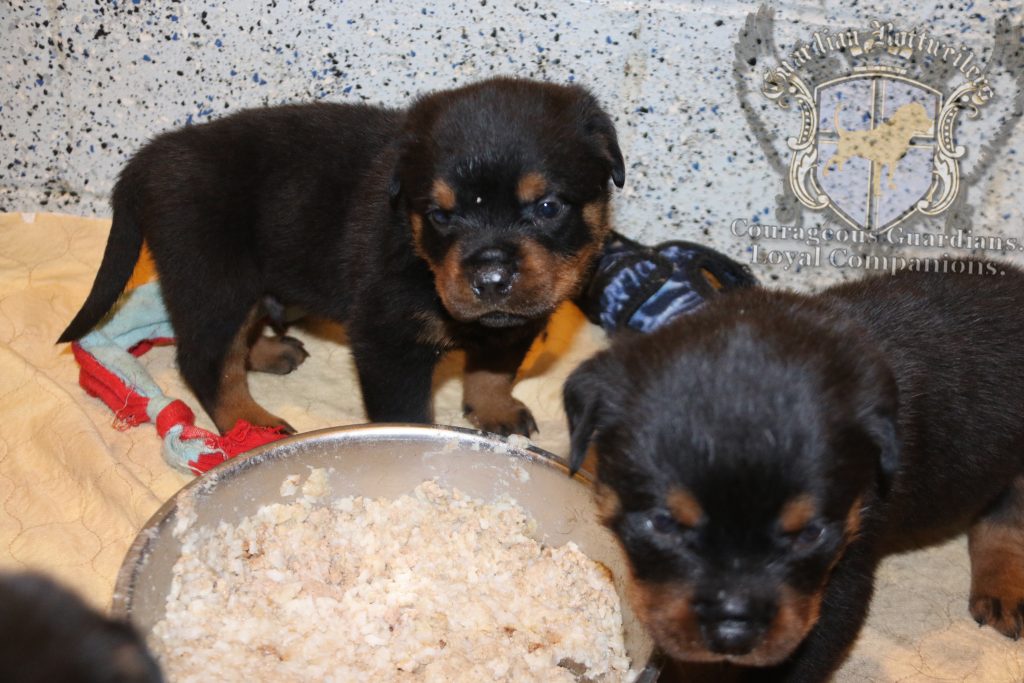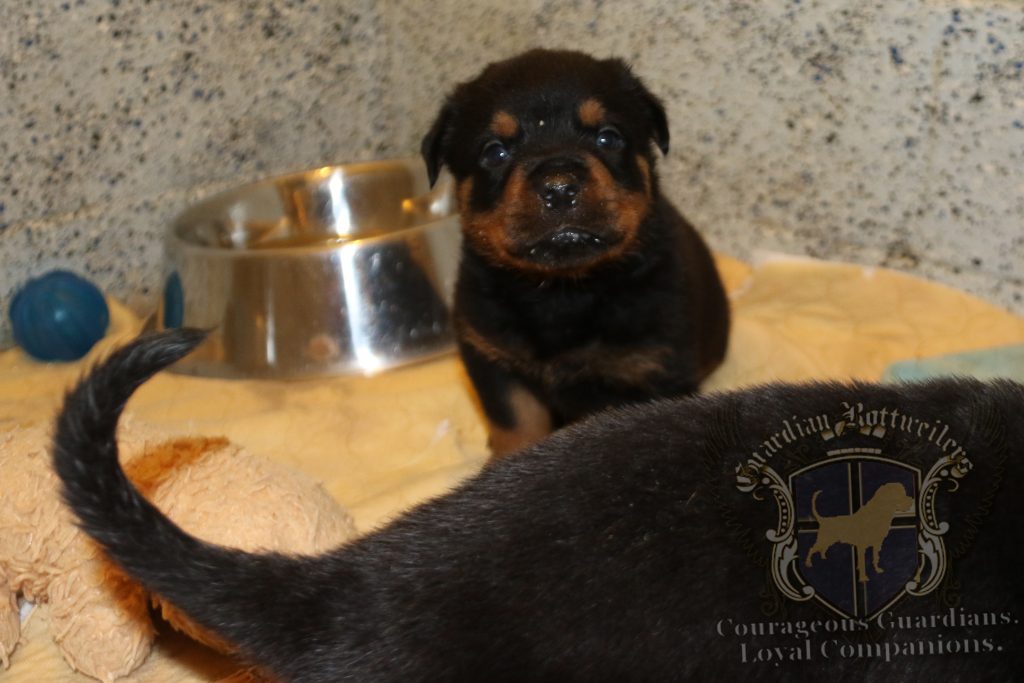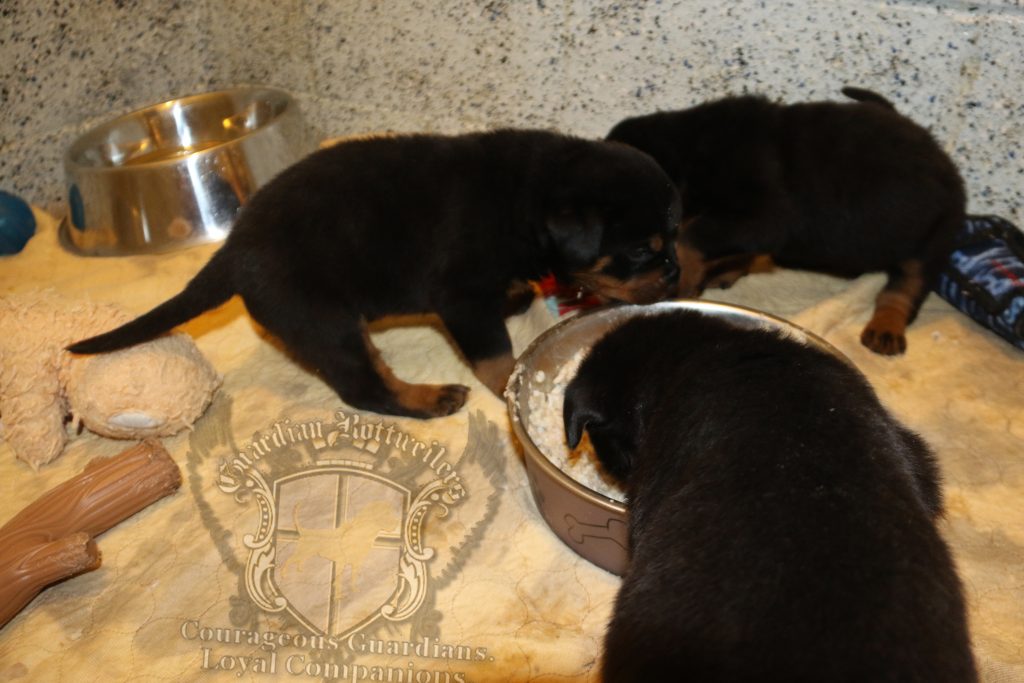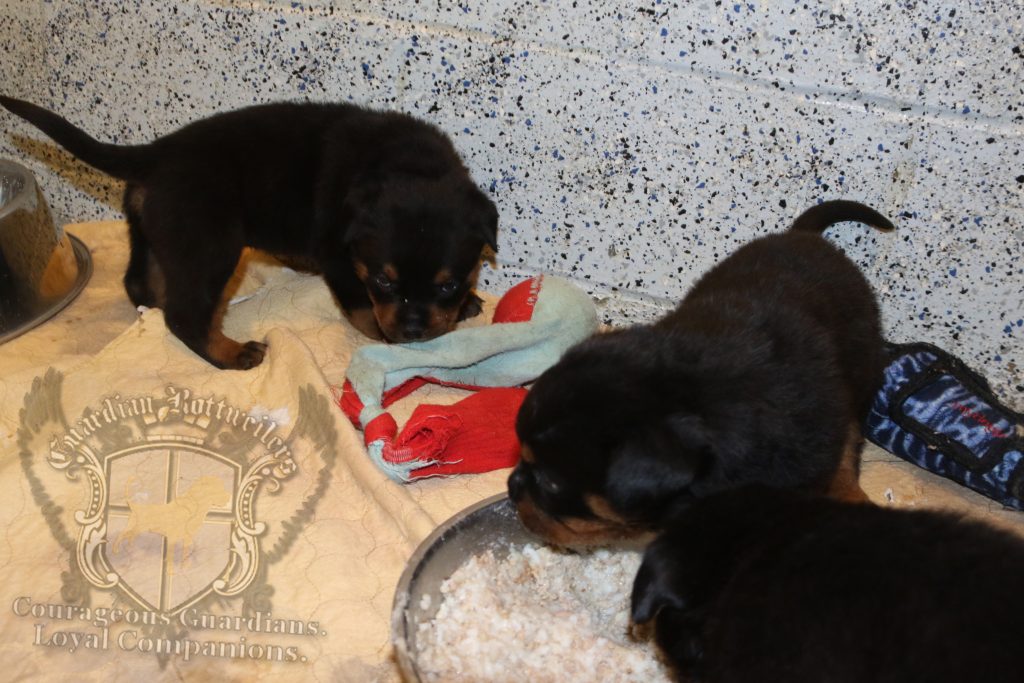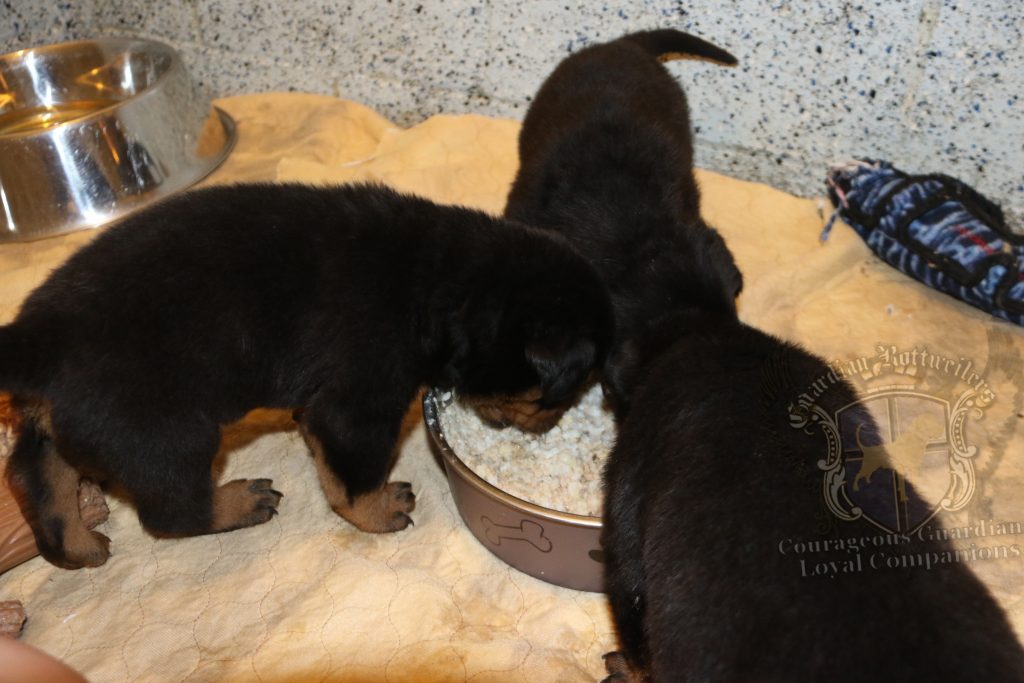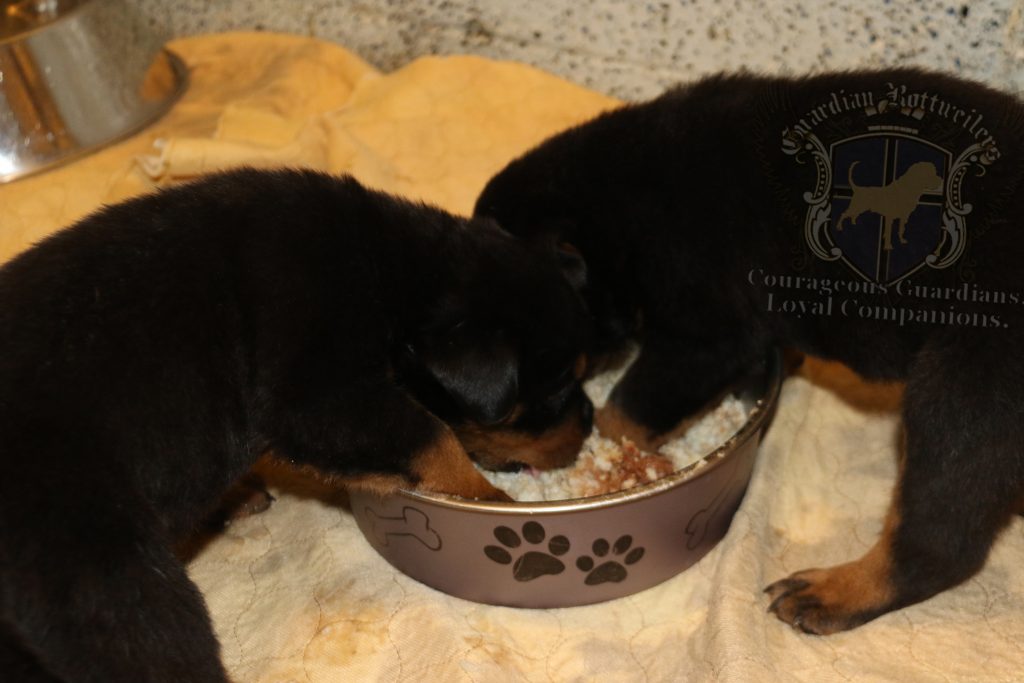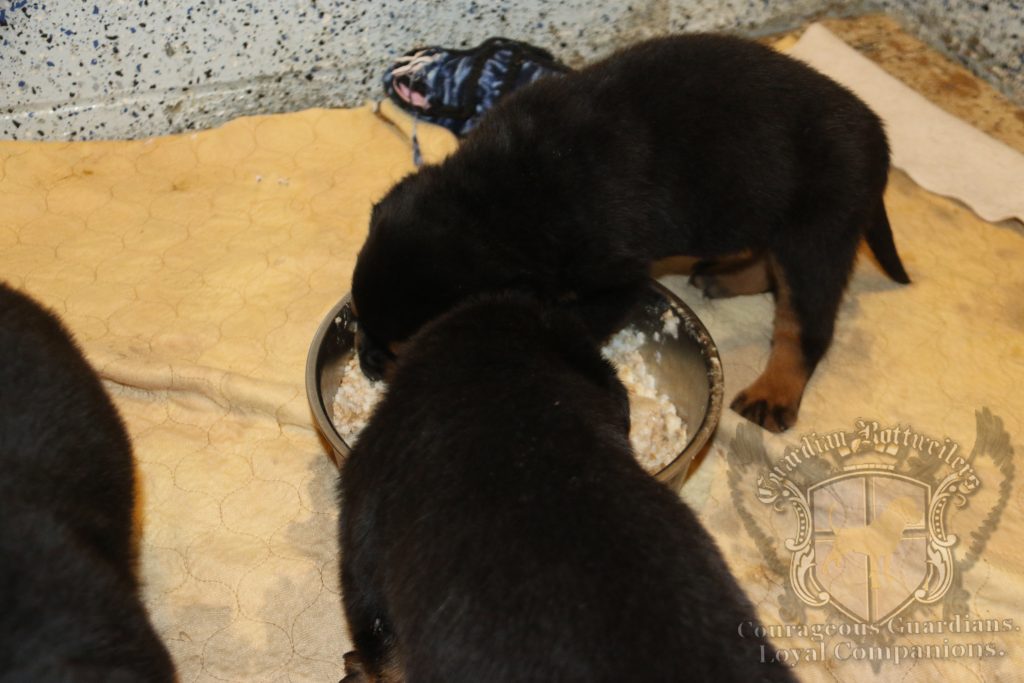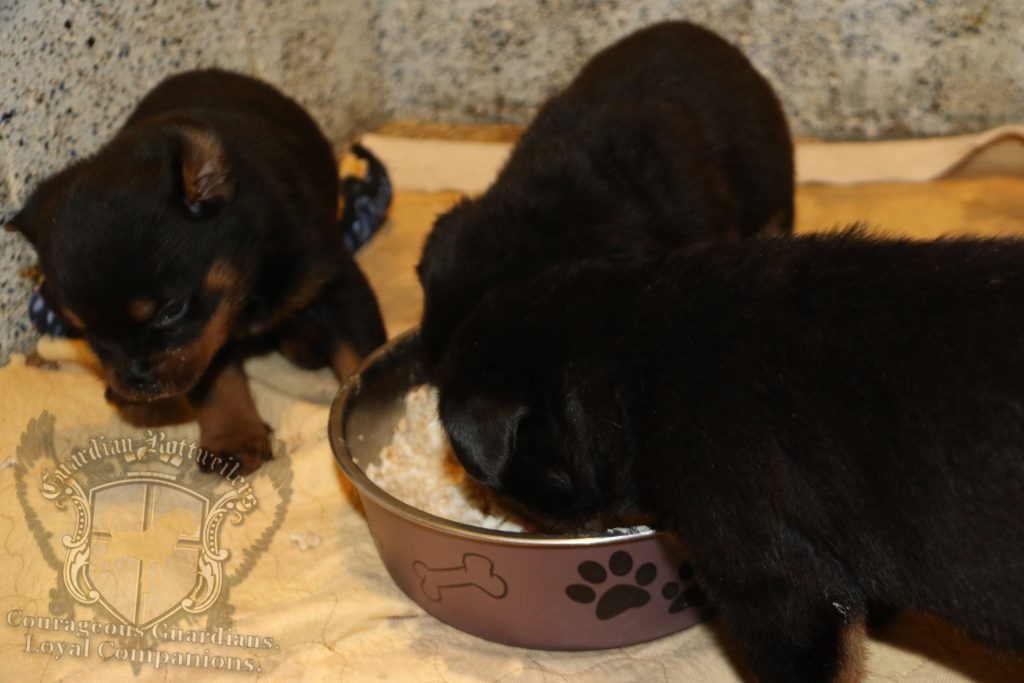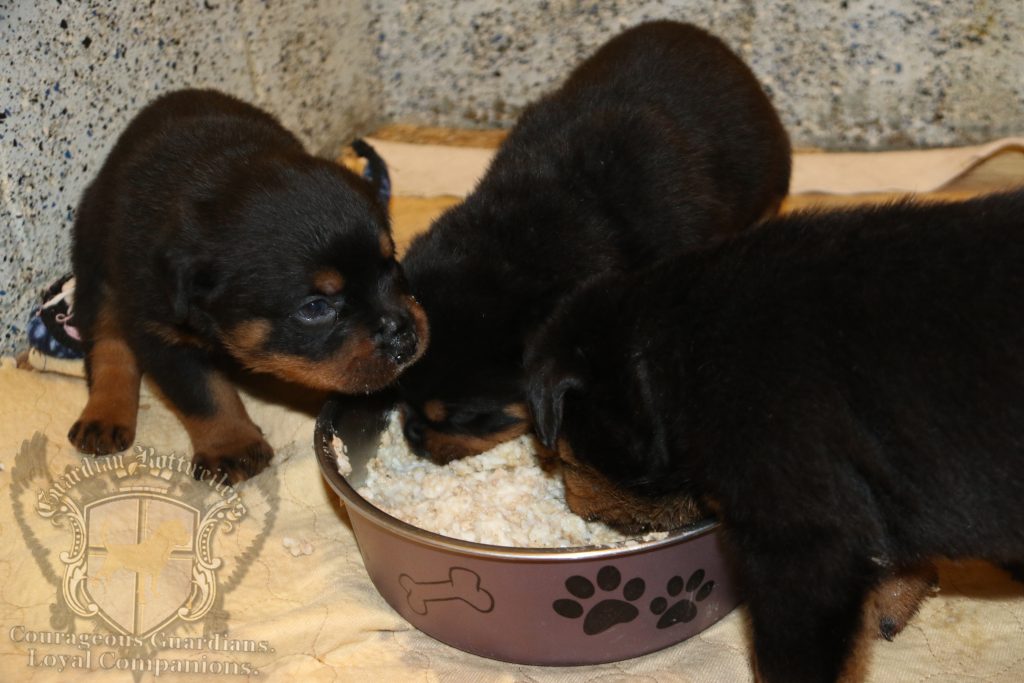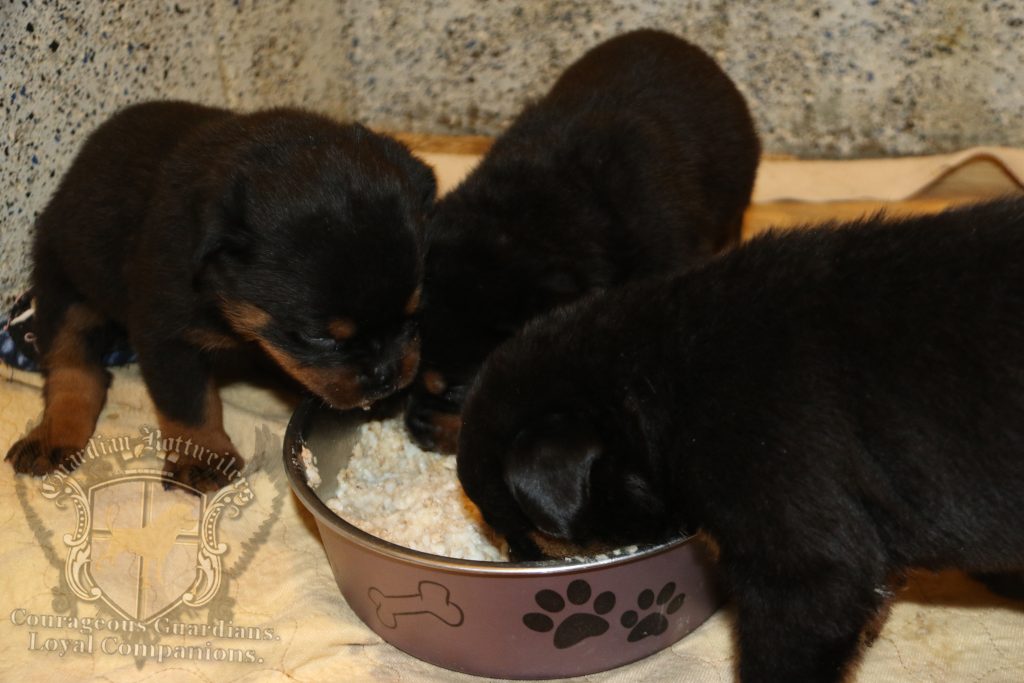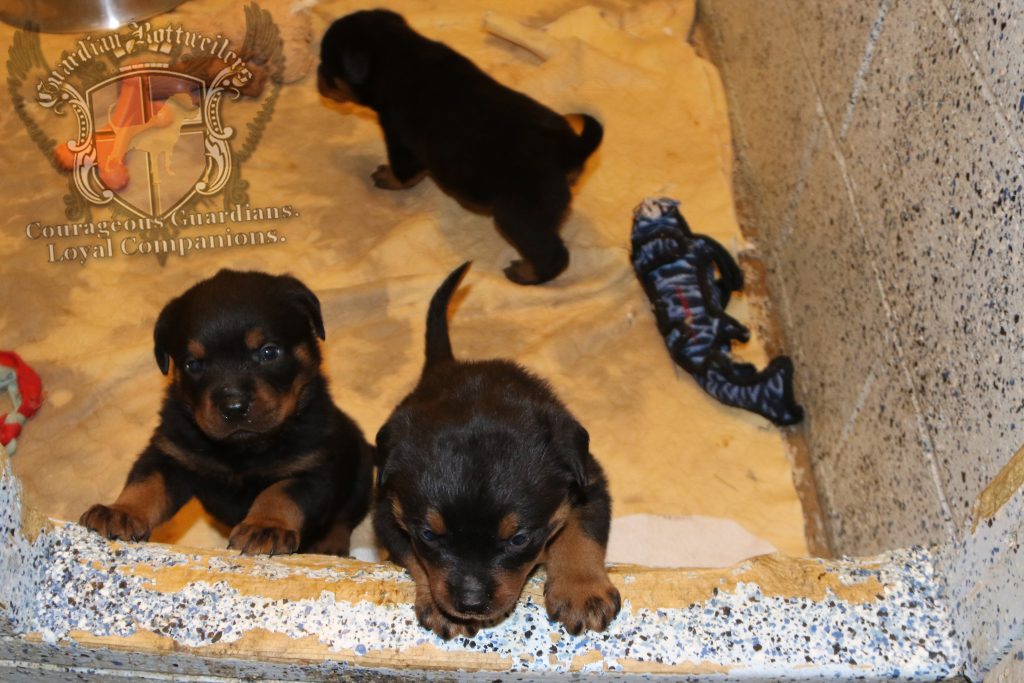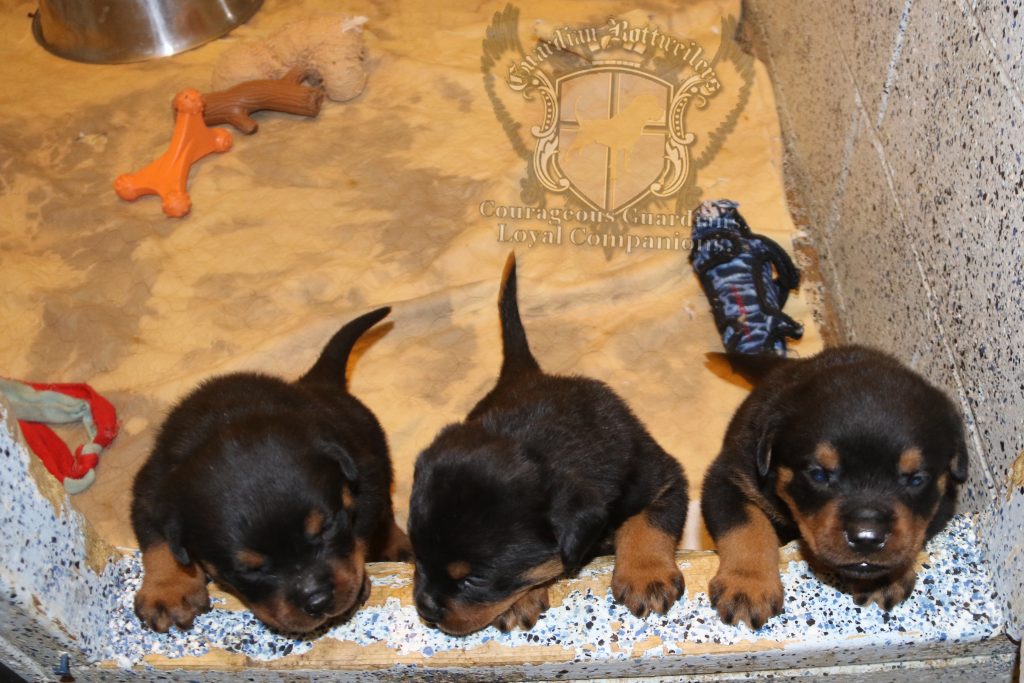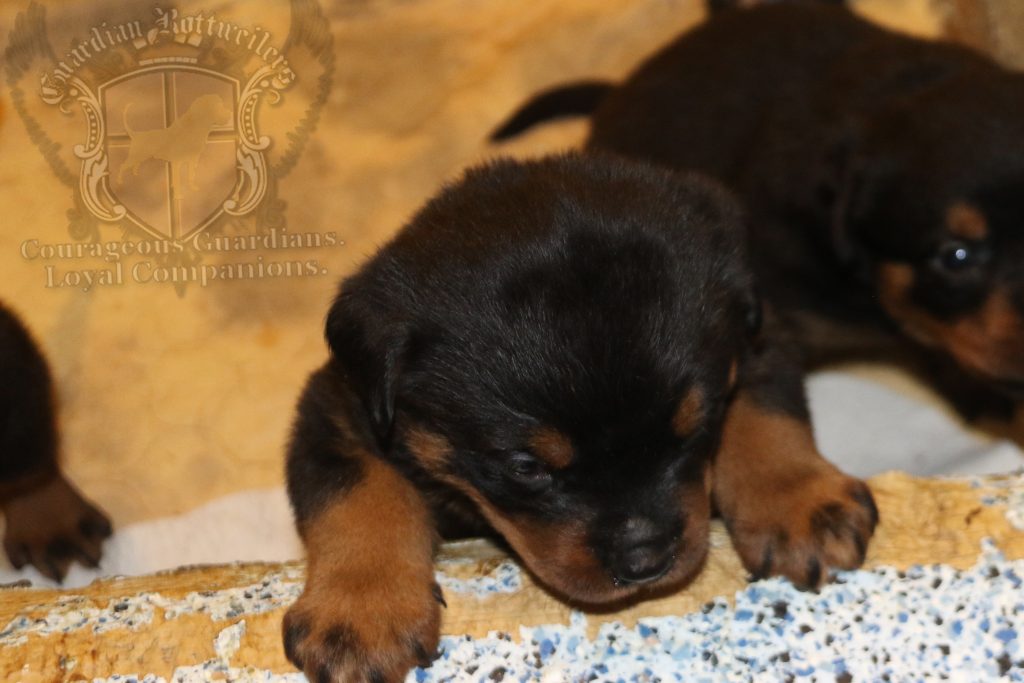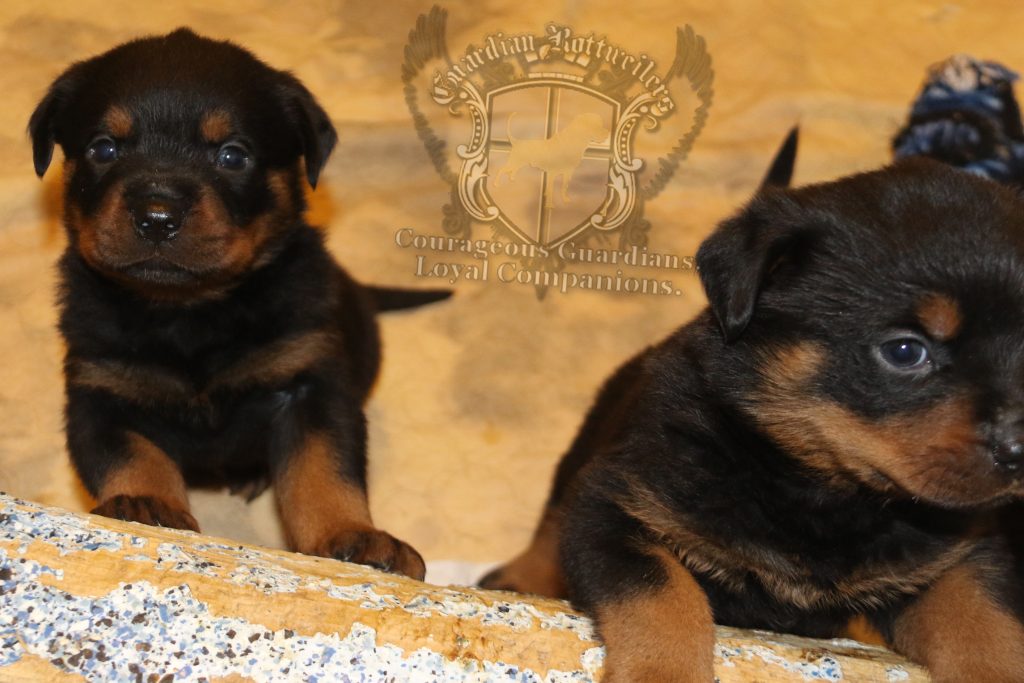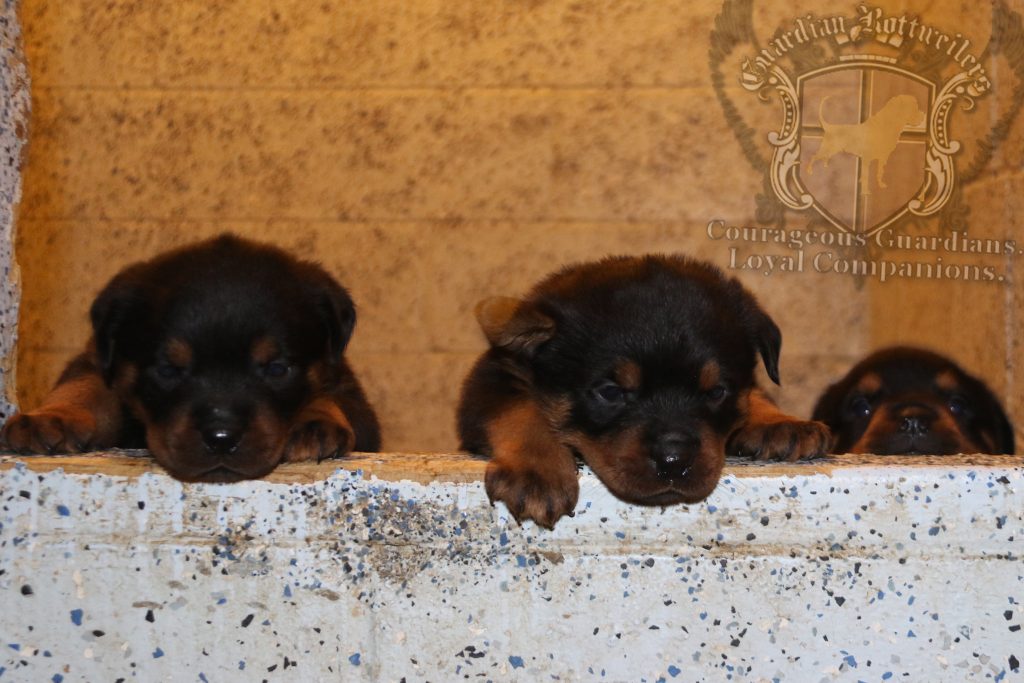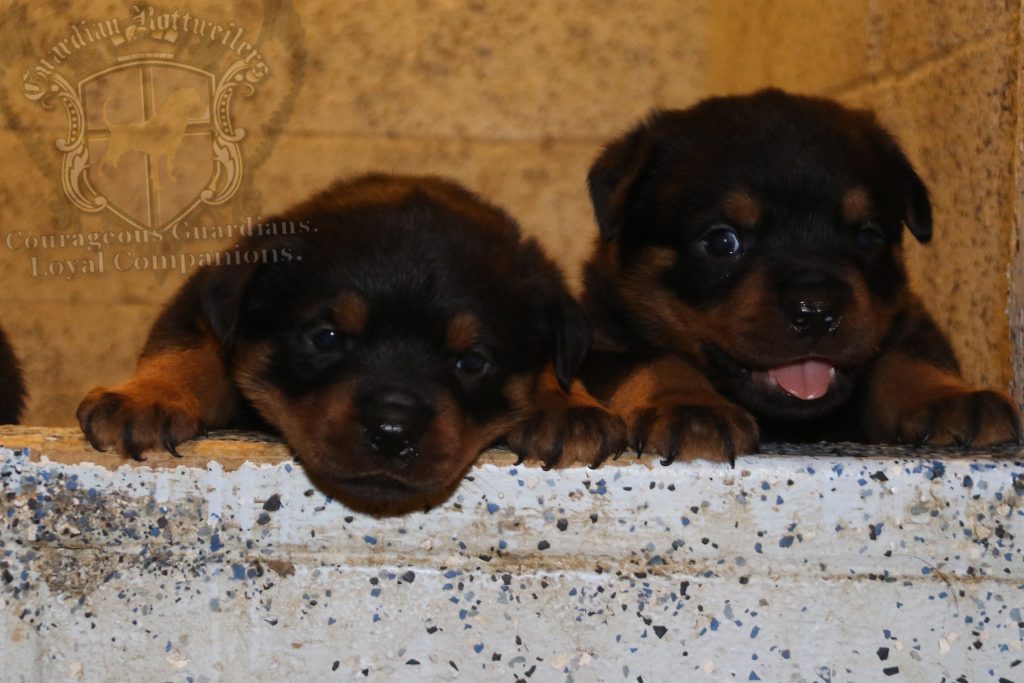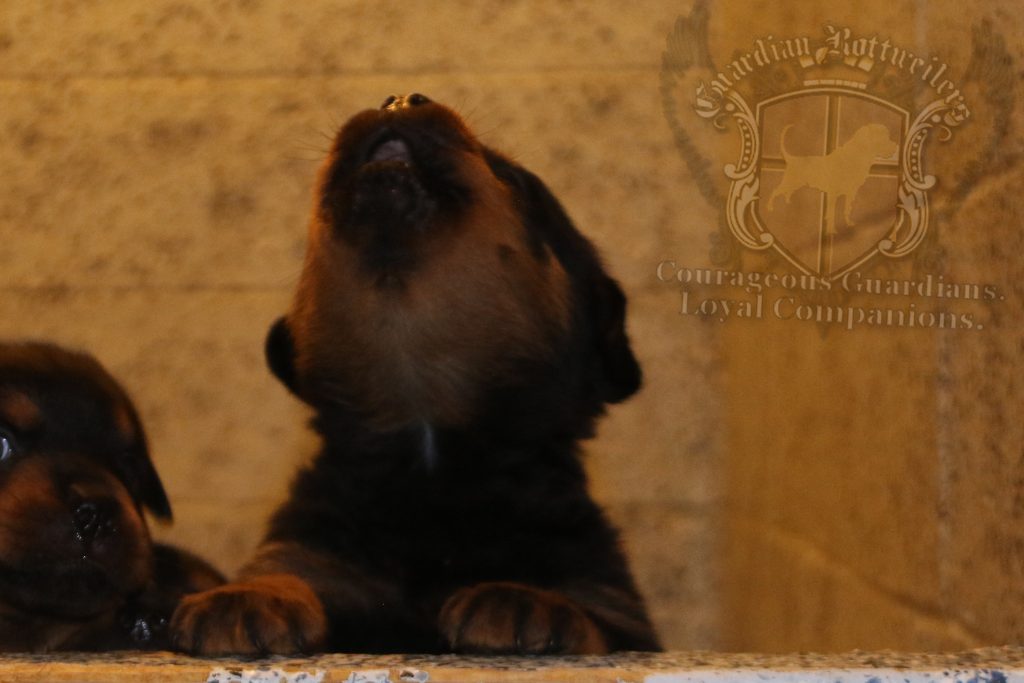 Eva babies with Aunt Geneva <3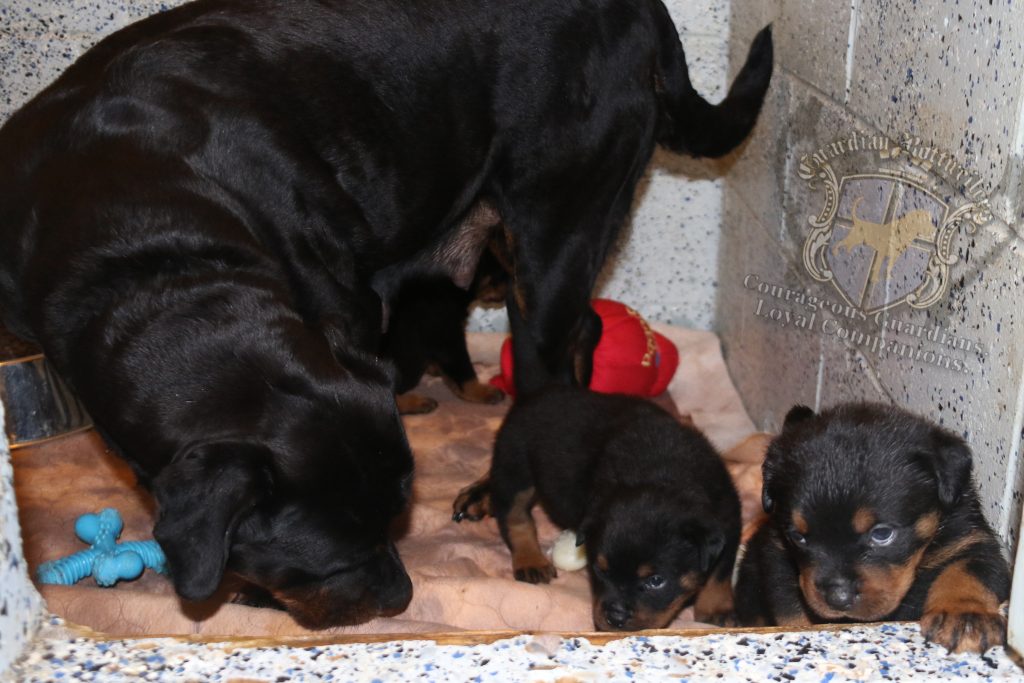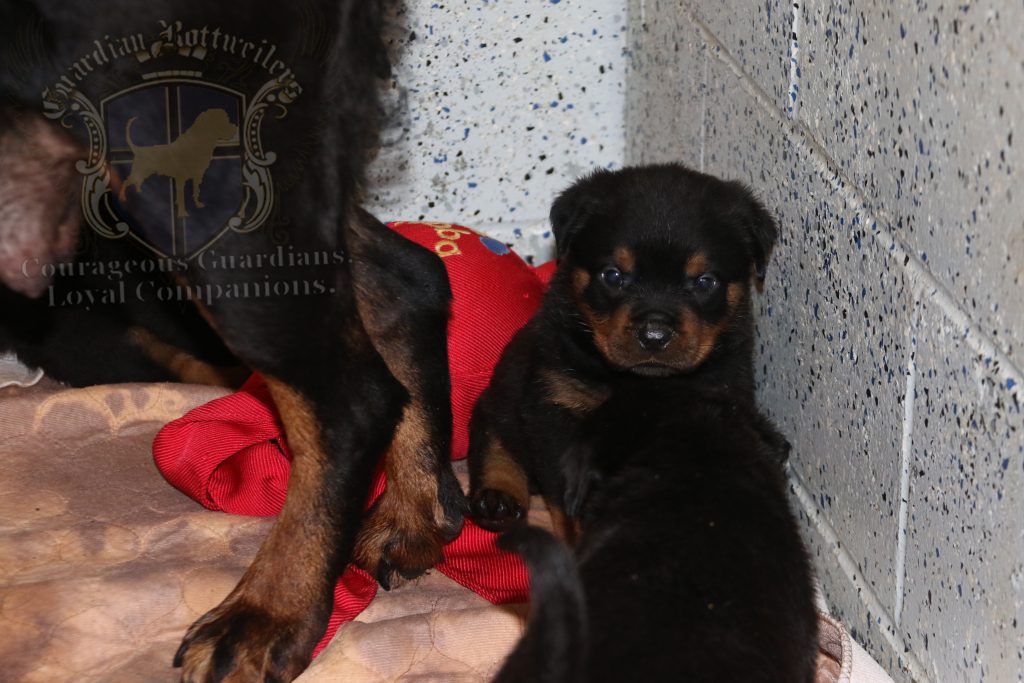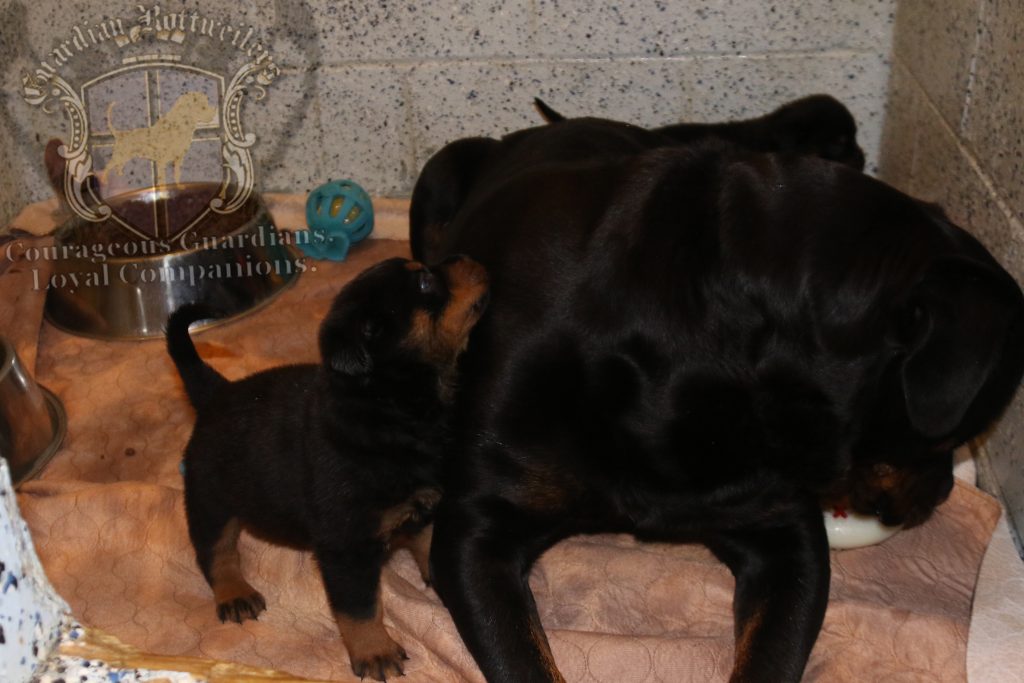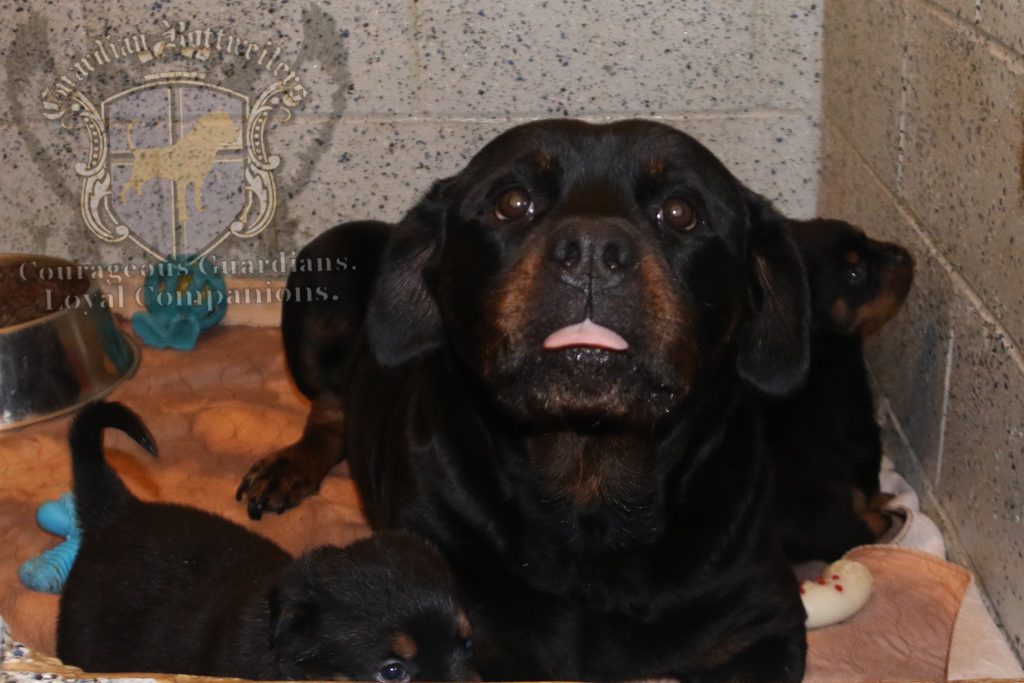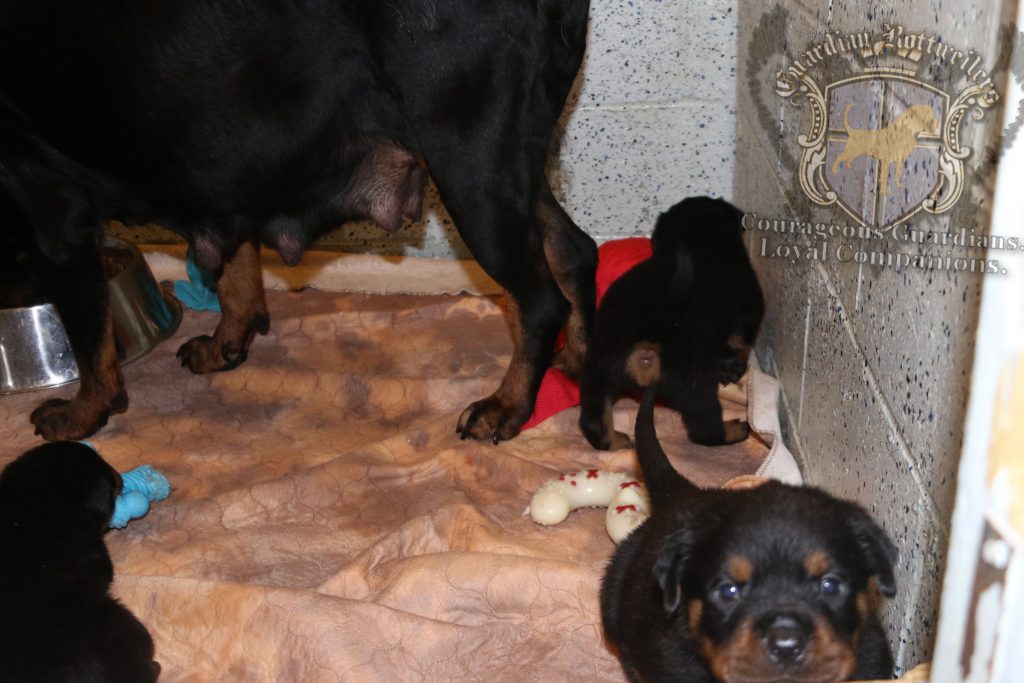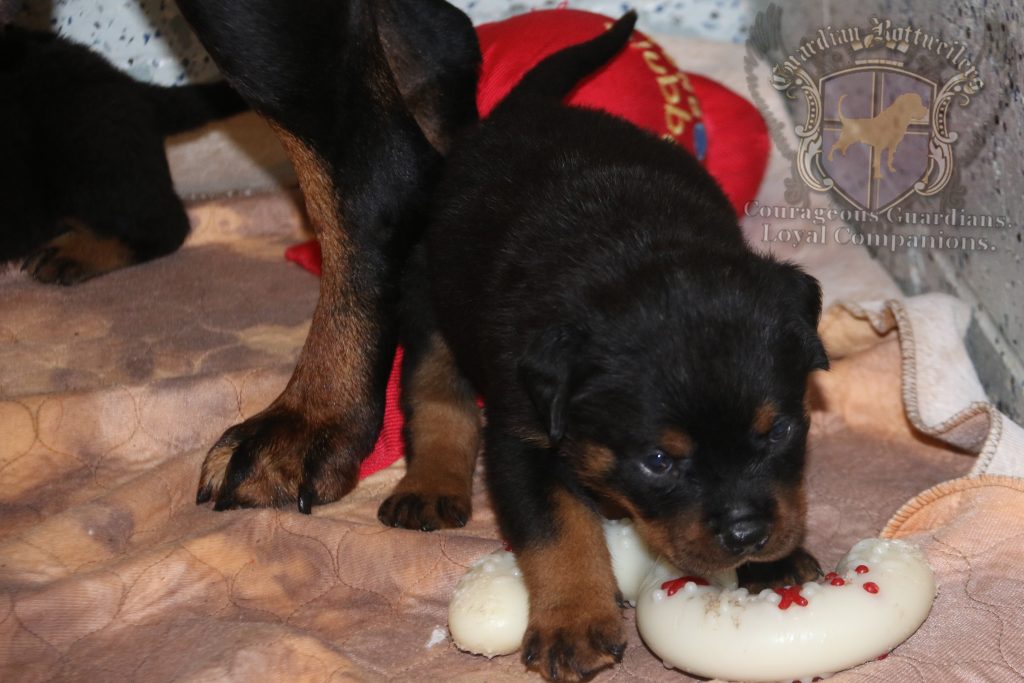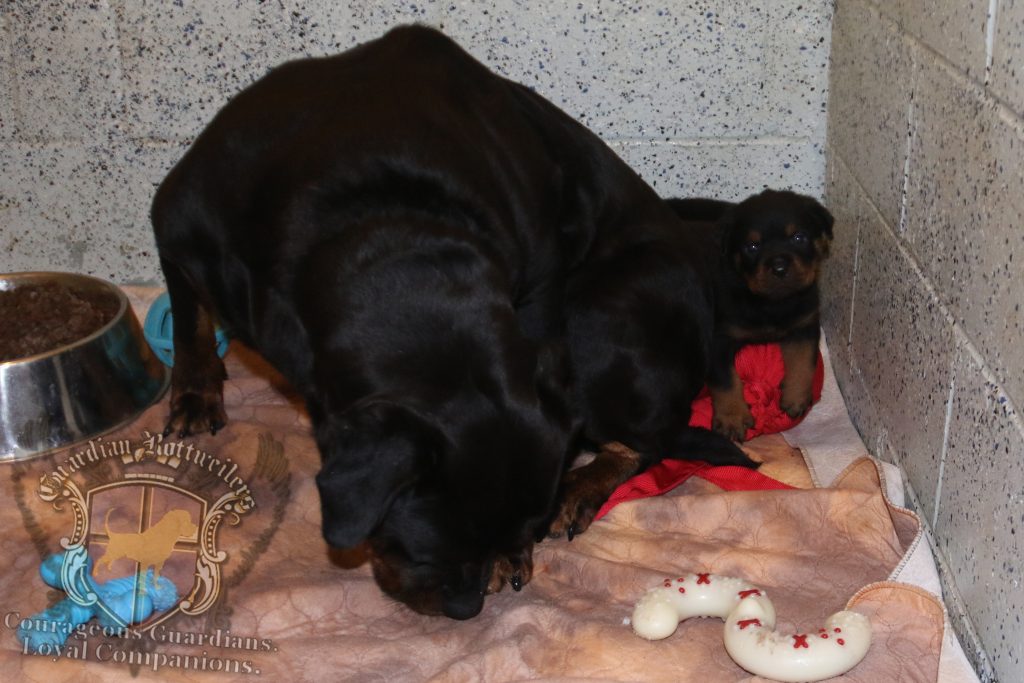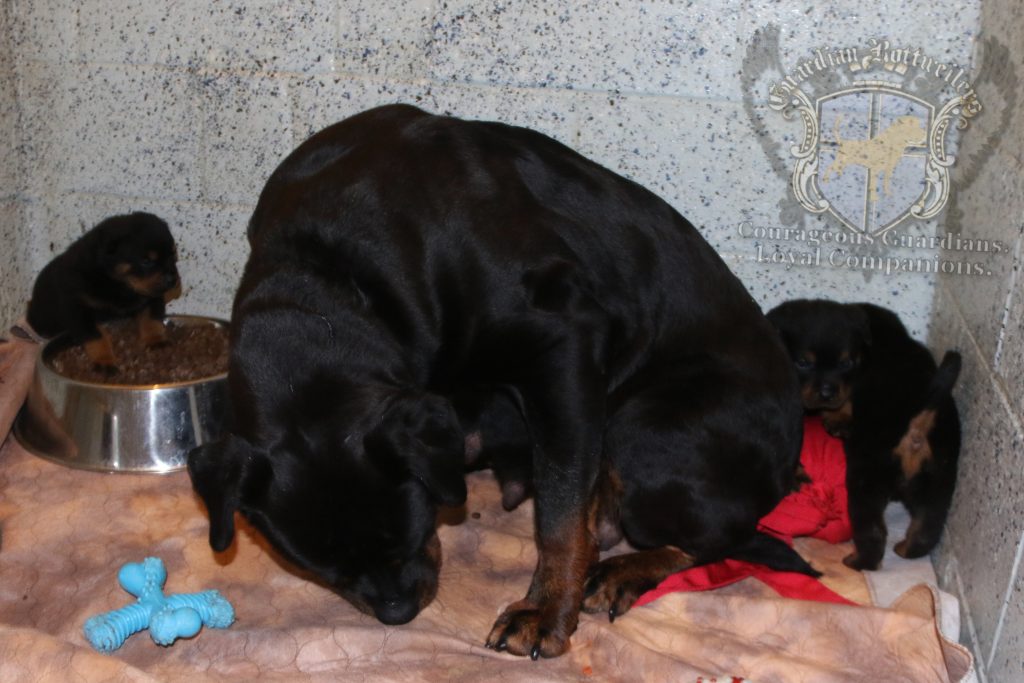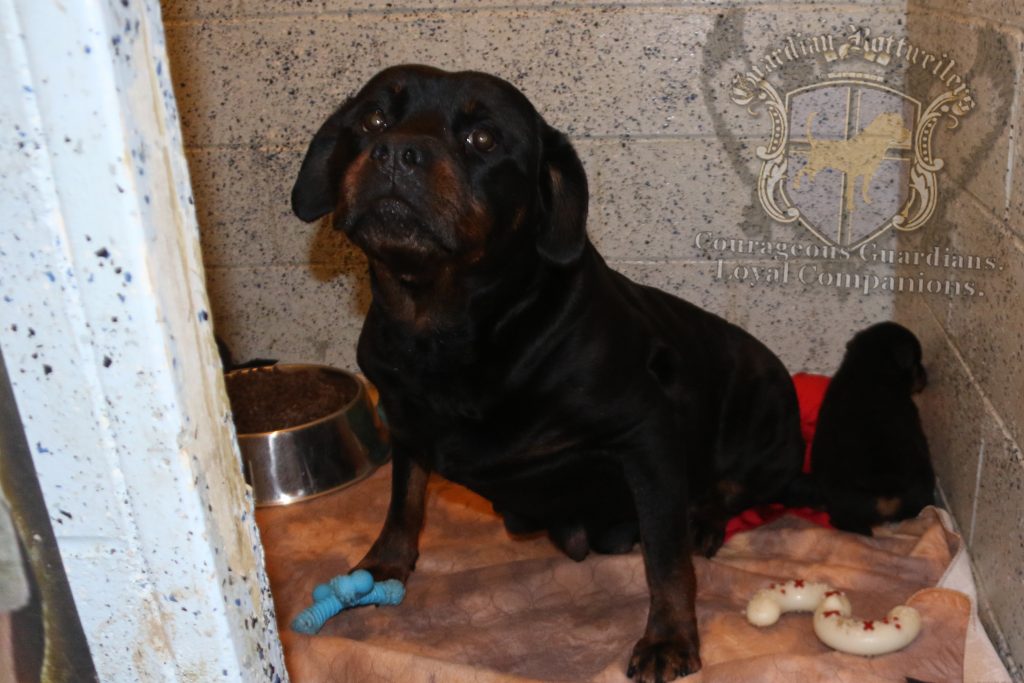 ---
Guardian Yamara Von Gottschalk
Guardian Yamara Von Gottschalk playing with her big bother Guardian Puck Von Gottschalk <3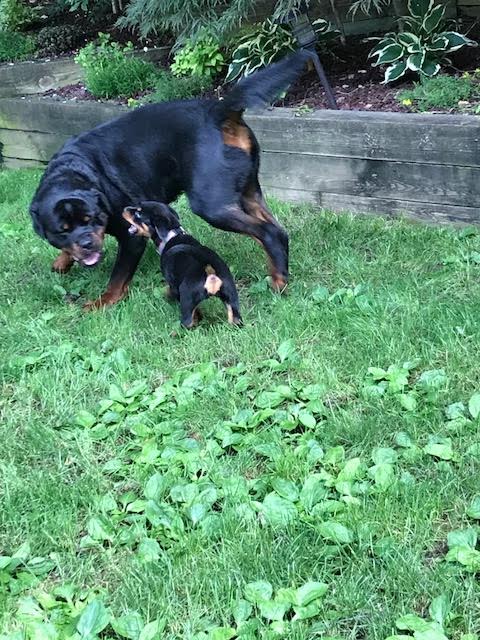 Click here for a short clip of miss Yamara! IMG_4622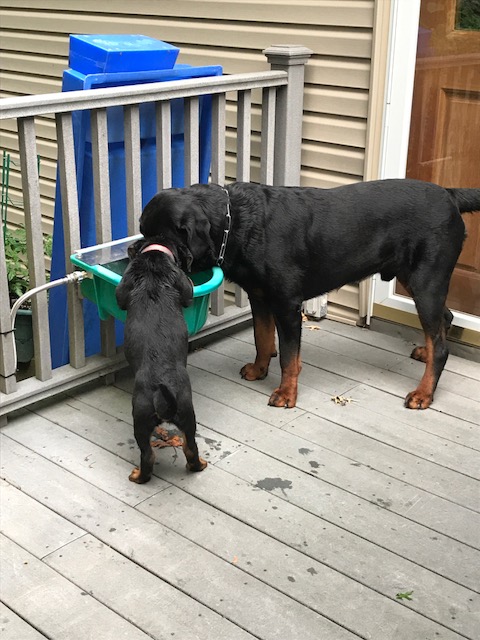 Absolutely! Yamara and I just returned from Florida. She was great! Played with a GSD that is 10 days older than her for 10 days! Played, went into and out of the baby pool 100 times and dug in the sand and went out to dinner every night with us. She met a lot of people and didn't bat and eye! She just sat and got her scratches!
She is also growing like a weed!
THANK YOU!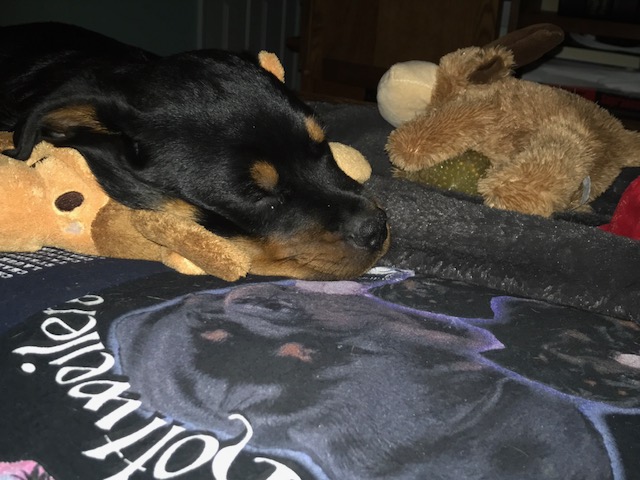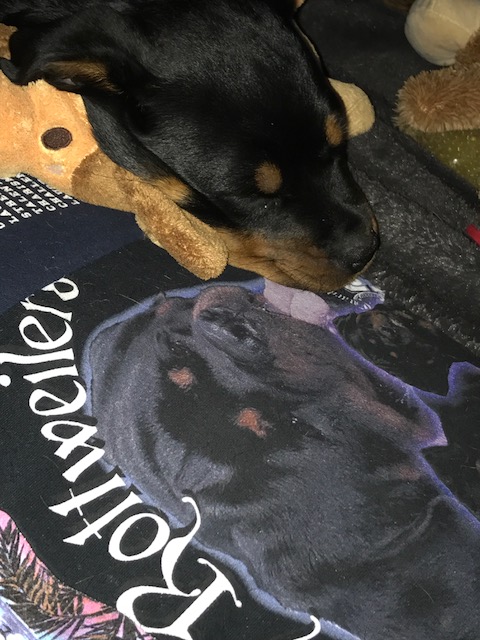 Comfy with her Guardian!
IMG_5207  (click for video)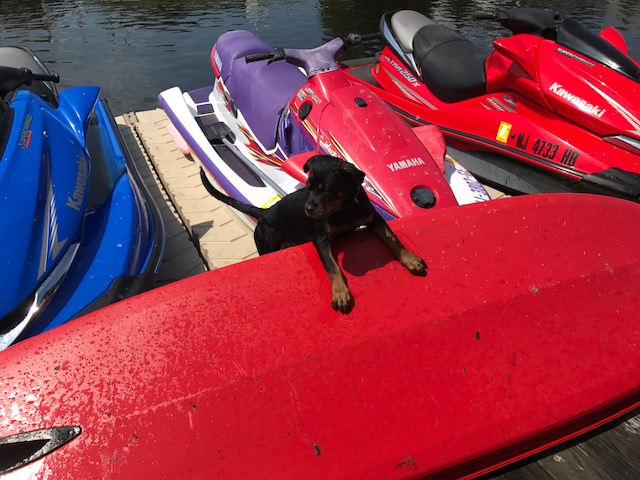 IMG_5234 (click for video clip)