Guardian Xamba von Gottschalk
Guardian Rottweilers X Litter
Sire: Gucci von hause Pista
(Cvrle Von Hause Pista x Lea Von Hause Pista)
Dam: Ajla Viti Rott
(Bumblebee From Royal Breed x Crispy From Royal Breed)
Born 19 October 2021
SHOW FEMALE

When you have already been through the alphabet a couple of times and get to the letter "x"- it is not just about finding some awesome "x" names, but finding some awesome "x" names that have not yet been used (whew).  We have learned to get creative in spelling and Xamba is a prime example.  As I have already said, this whole litter is just exuberant!  They are literal warm, fuzzy packages of sunshine.  What makes me happy (besides Rottweilers)?  Dancing!  And if you have never had the pleasure, the Samba is such a fun, happy dance.
Our Xamba has great bone and substance and very nice conformation.  Her topline is very beautiful and her tail is correctly set and correctly carried.  She has such graceful movement which of course accompanies the beautiful build- function follows form, and form follows function. Head type is totally daddy's.  She has a short muzzle, deep stop and correct scissor bite with dark mouth pigment.  Xamba has the same very short coat that her siblings have and the same very rich color and clean definition.  Xamba will come with FULL REGISTRATION.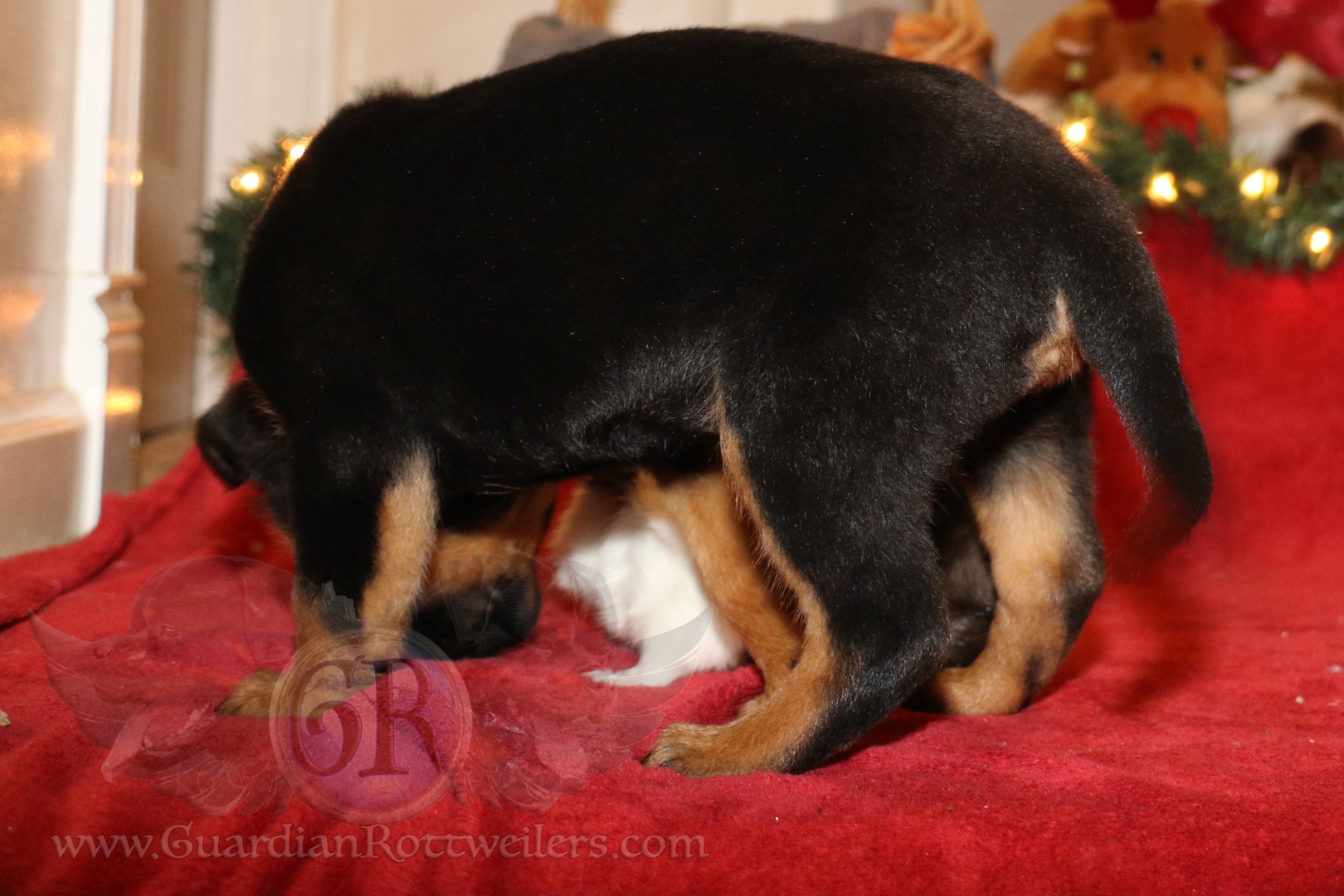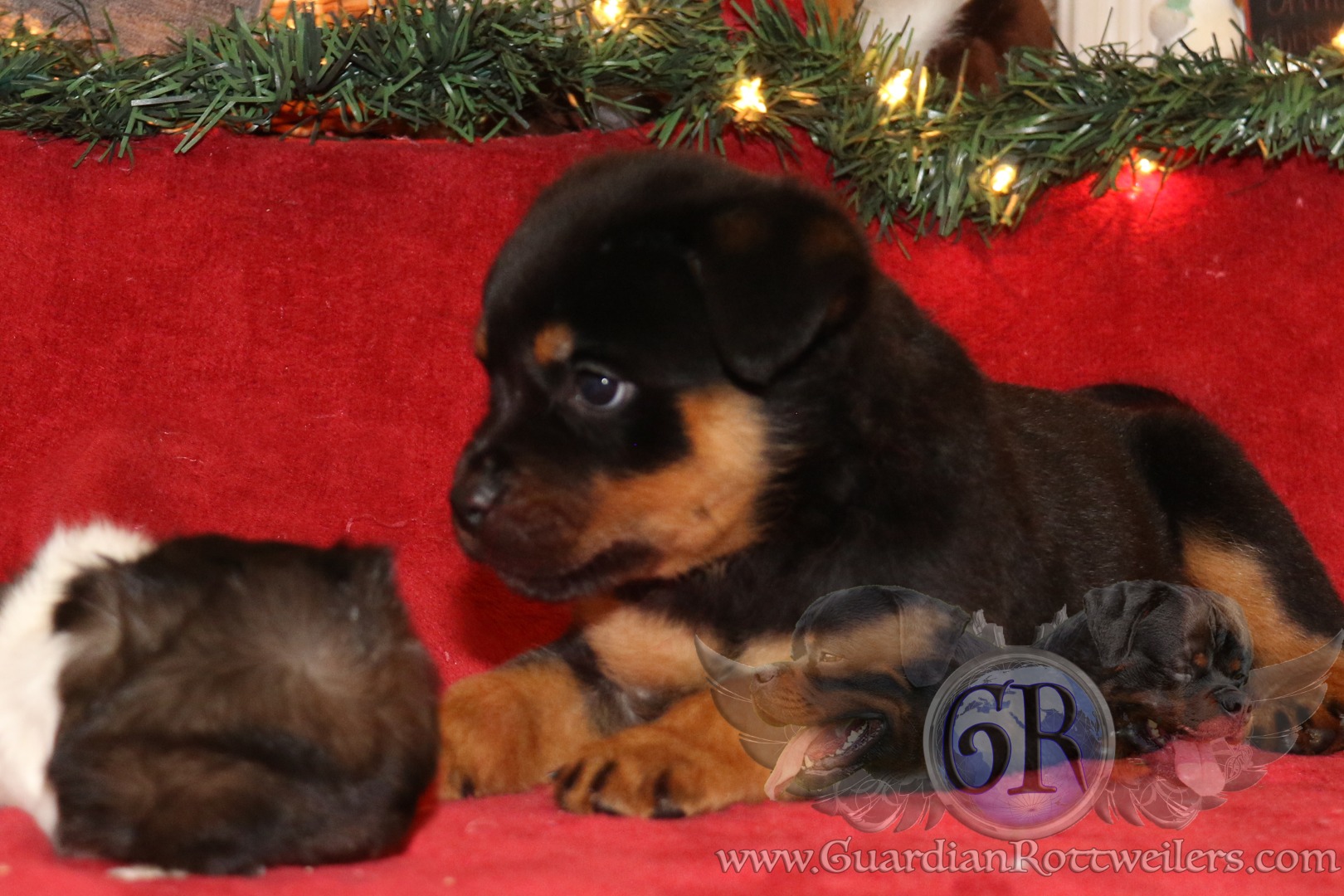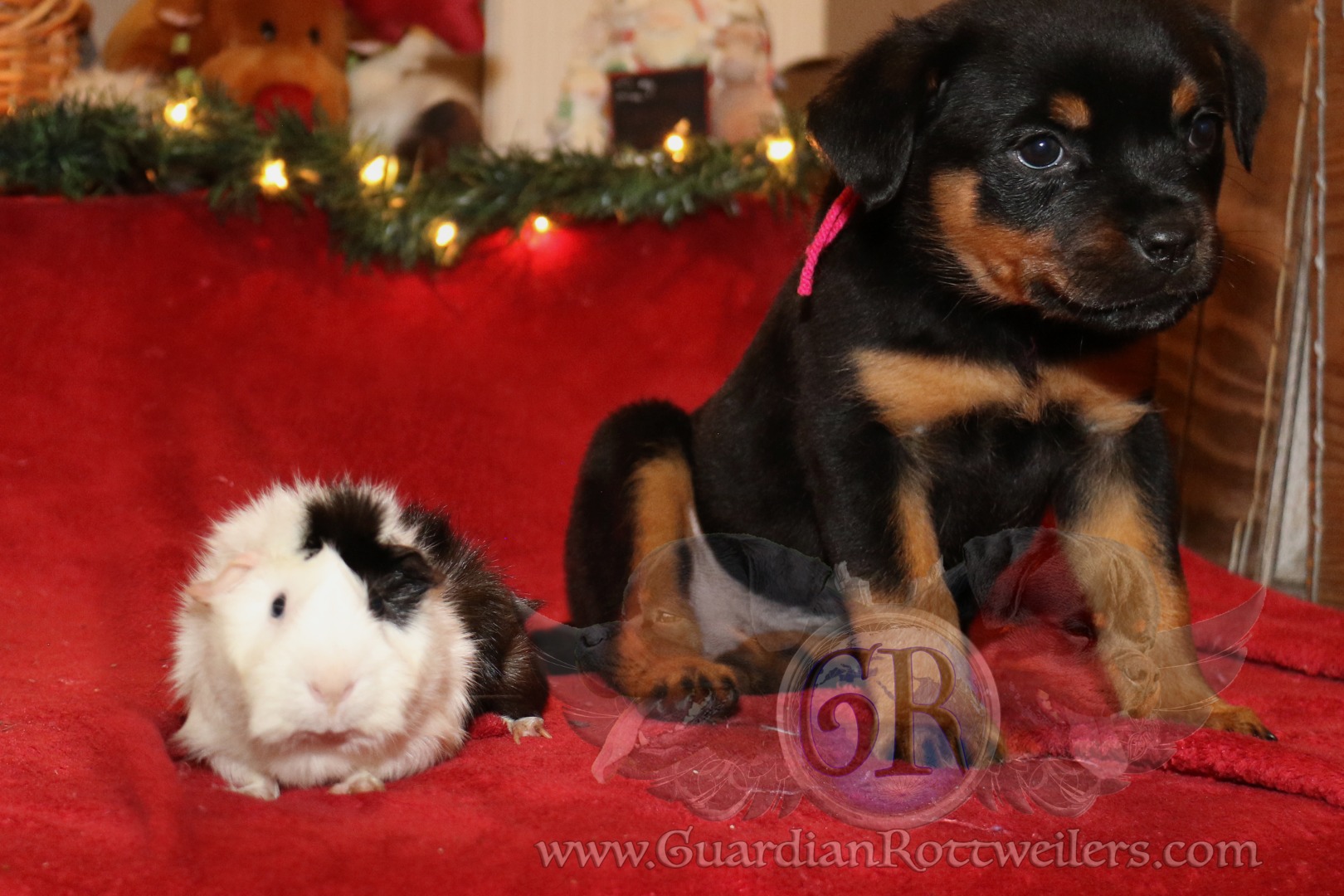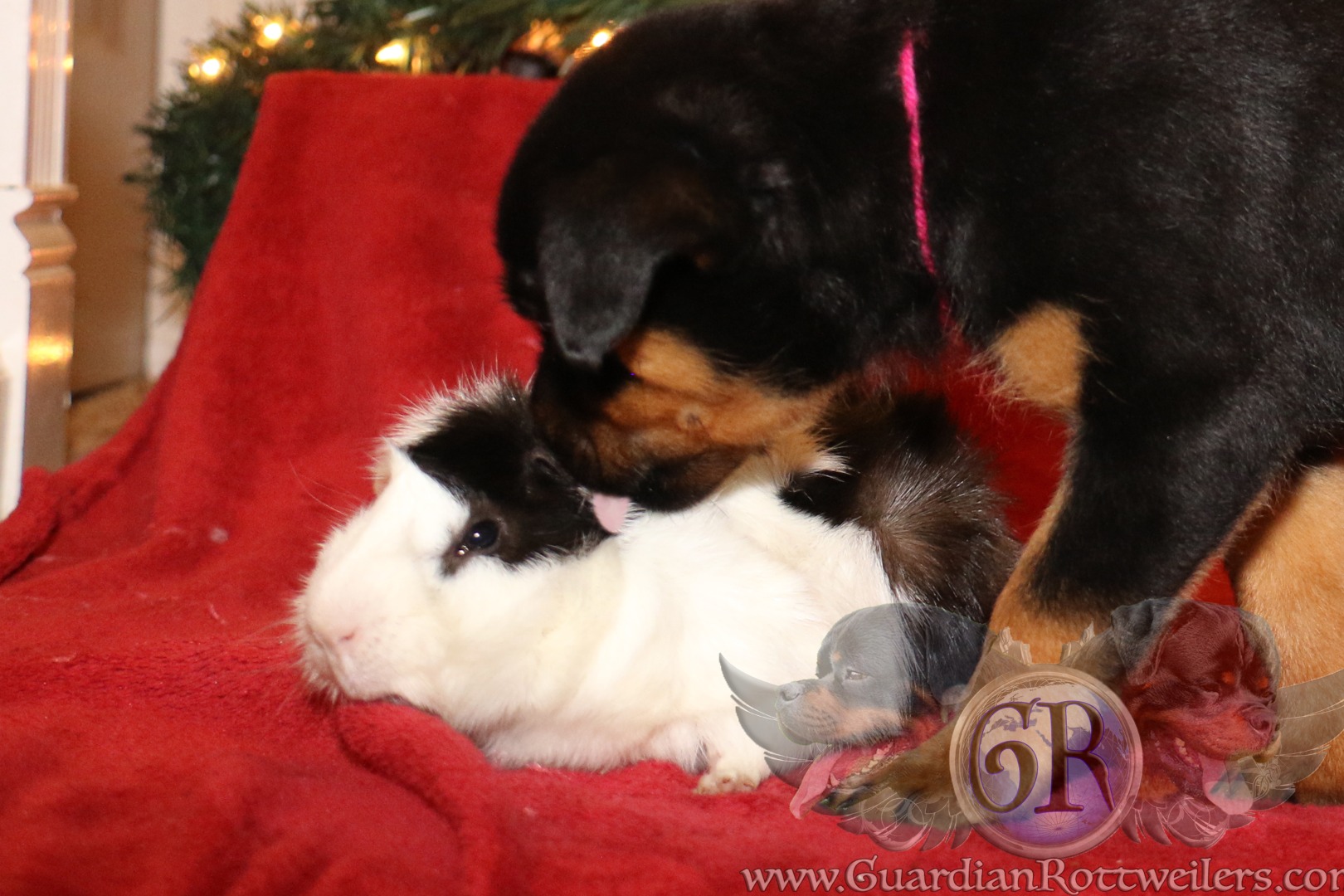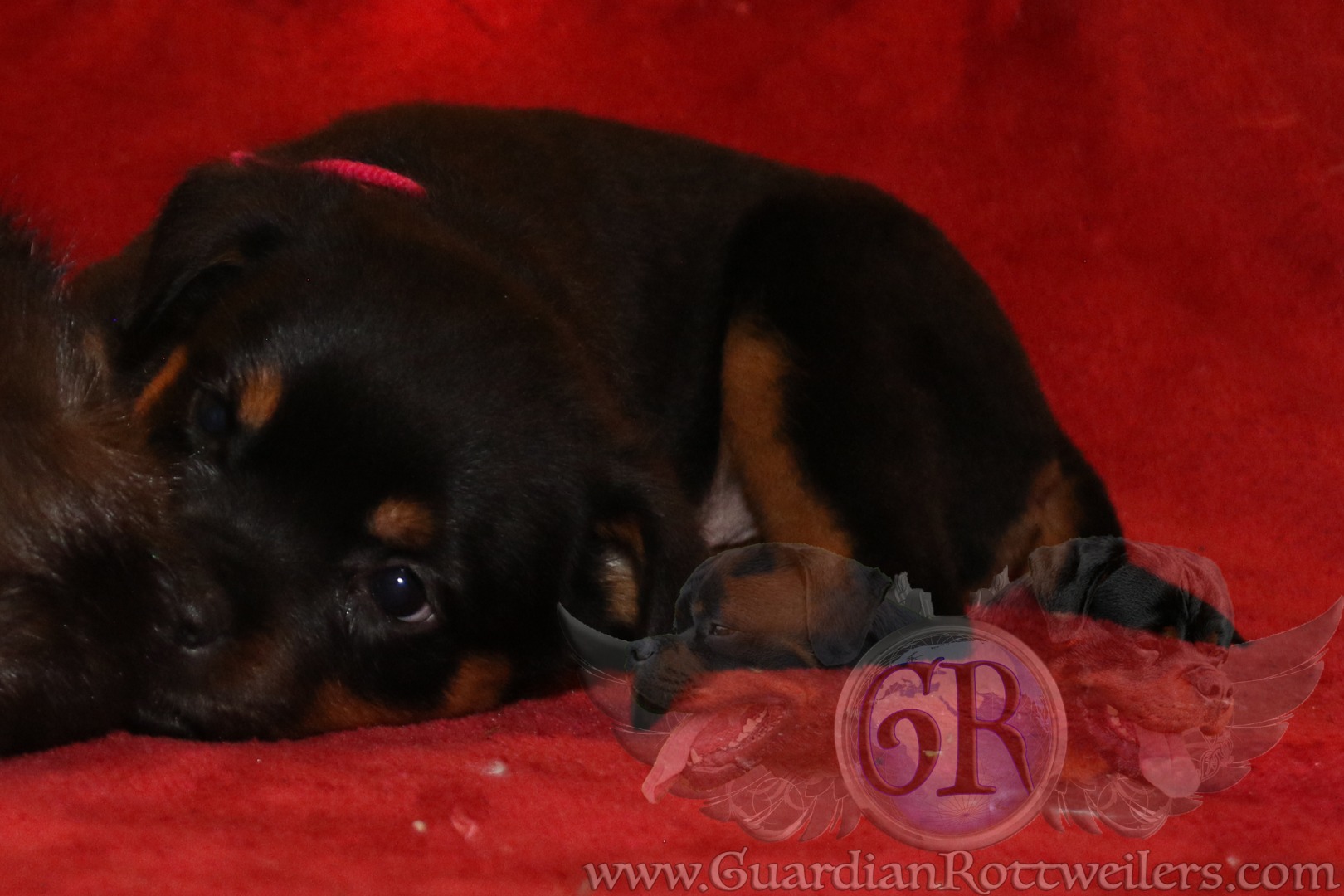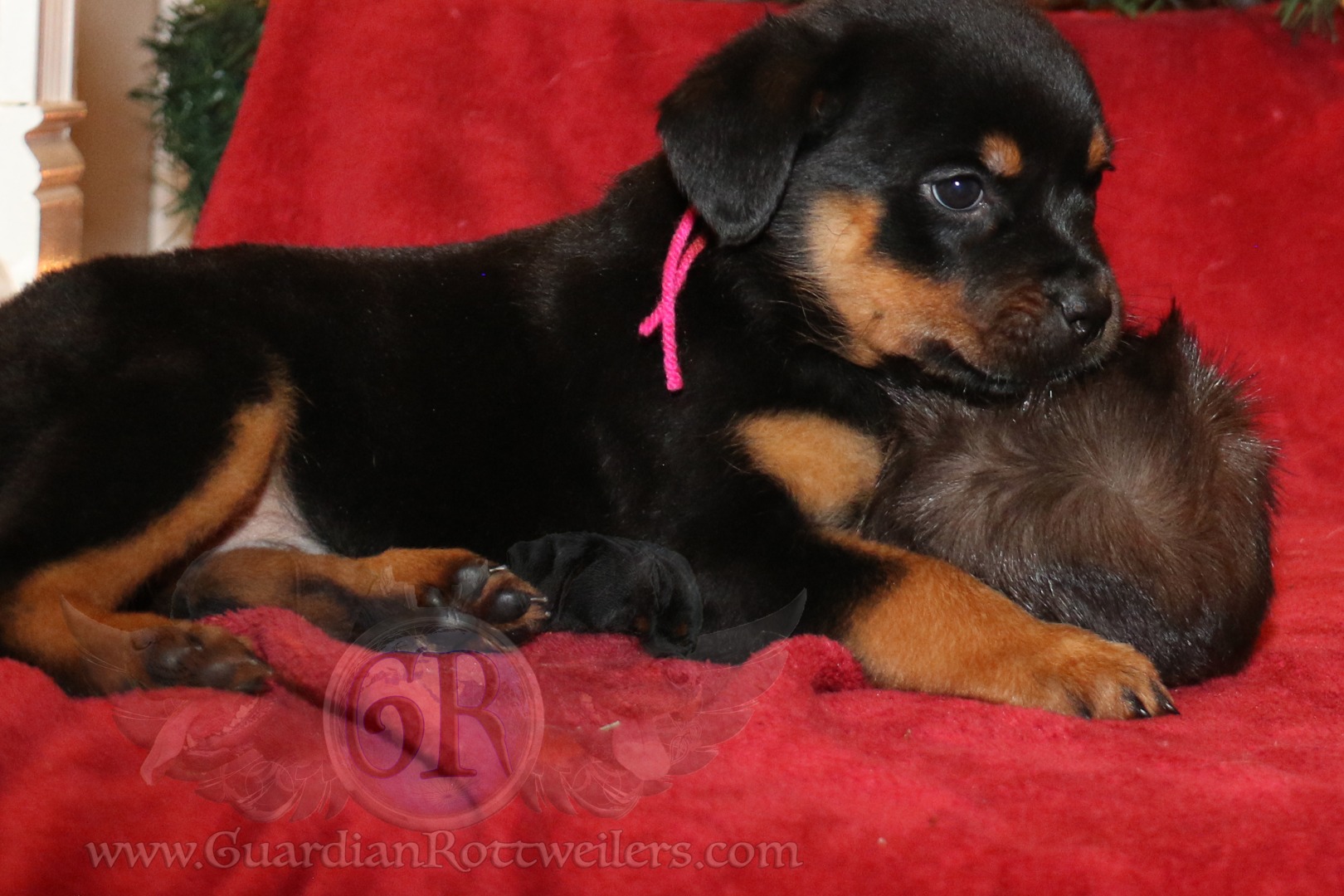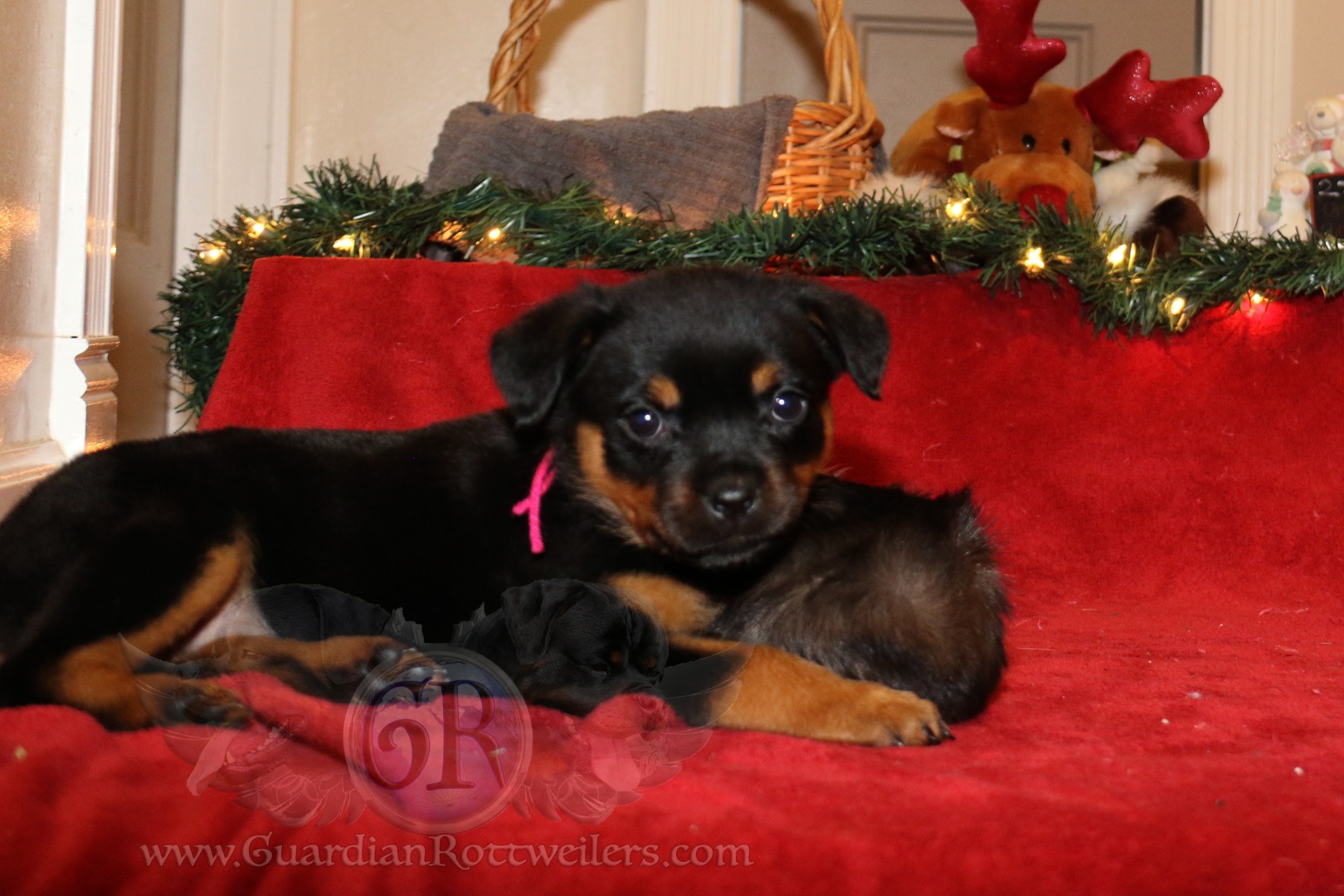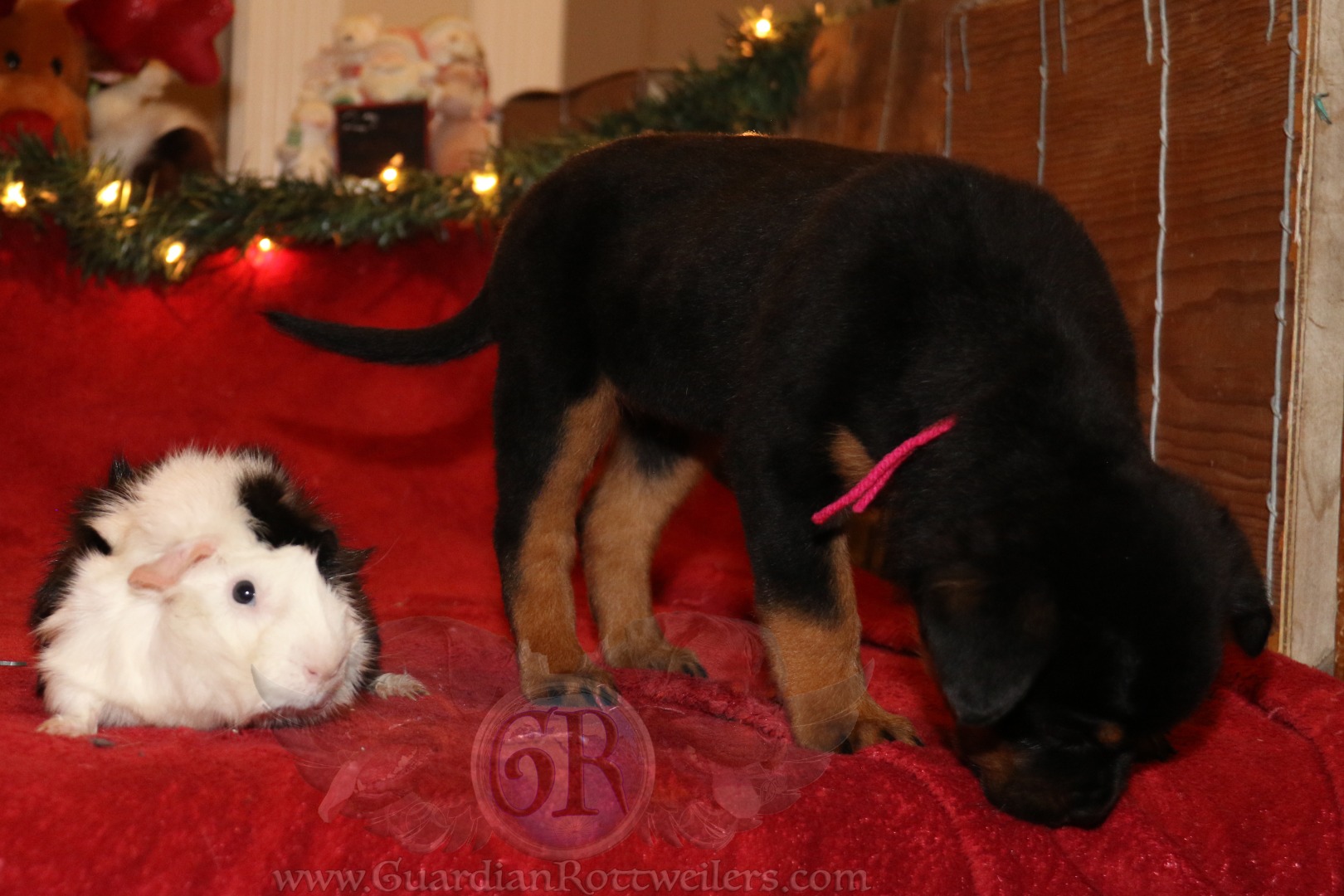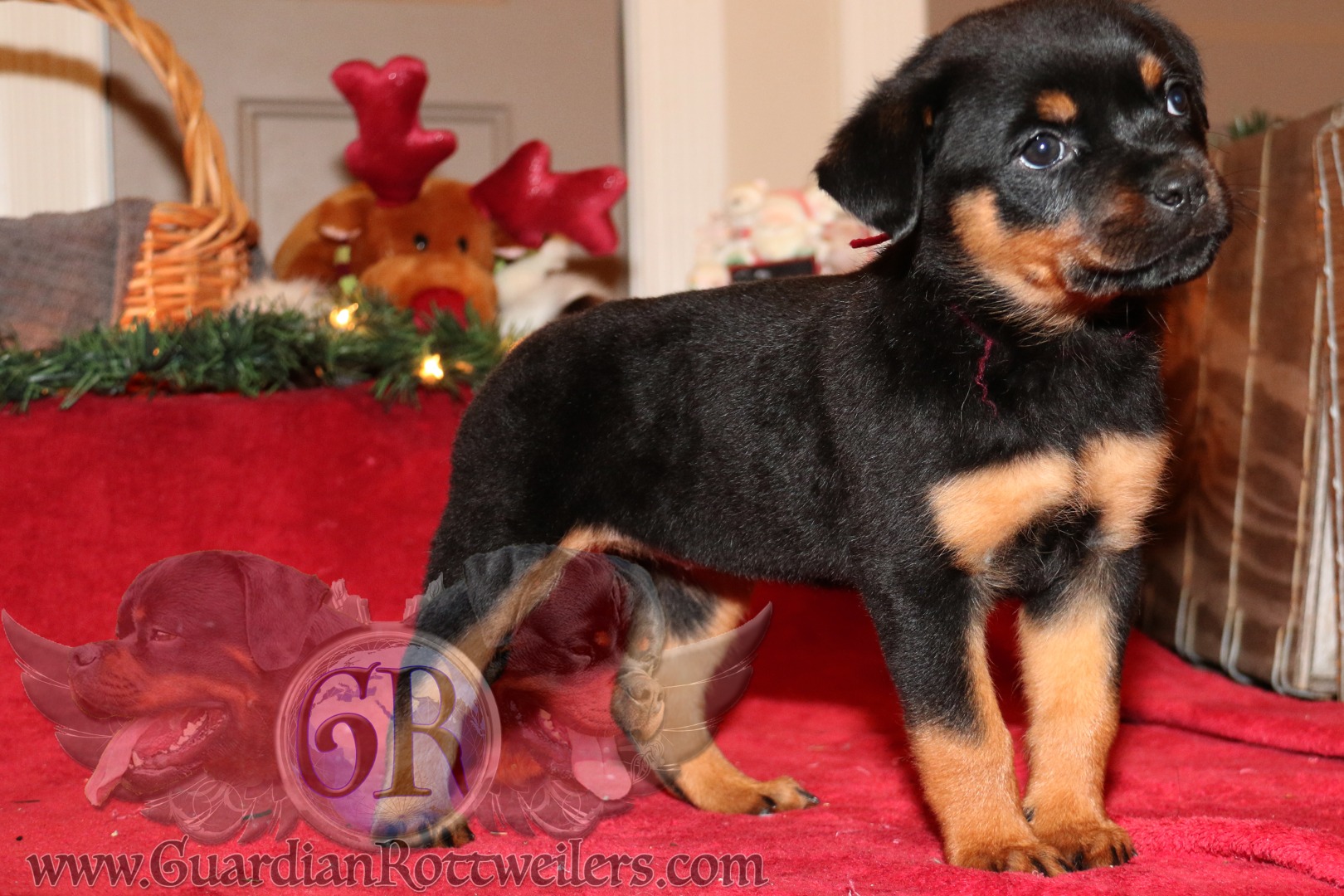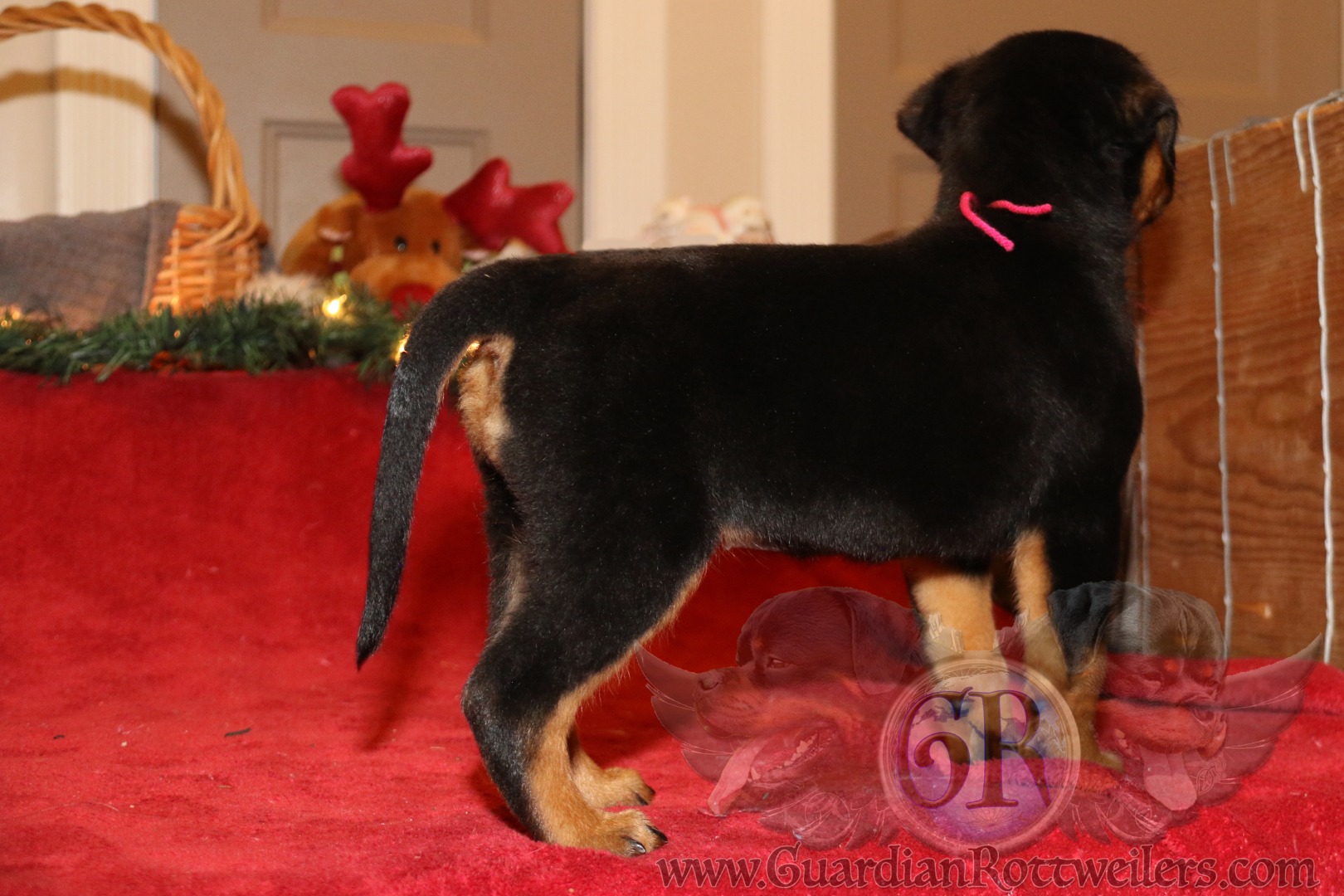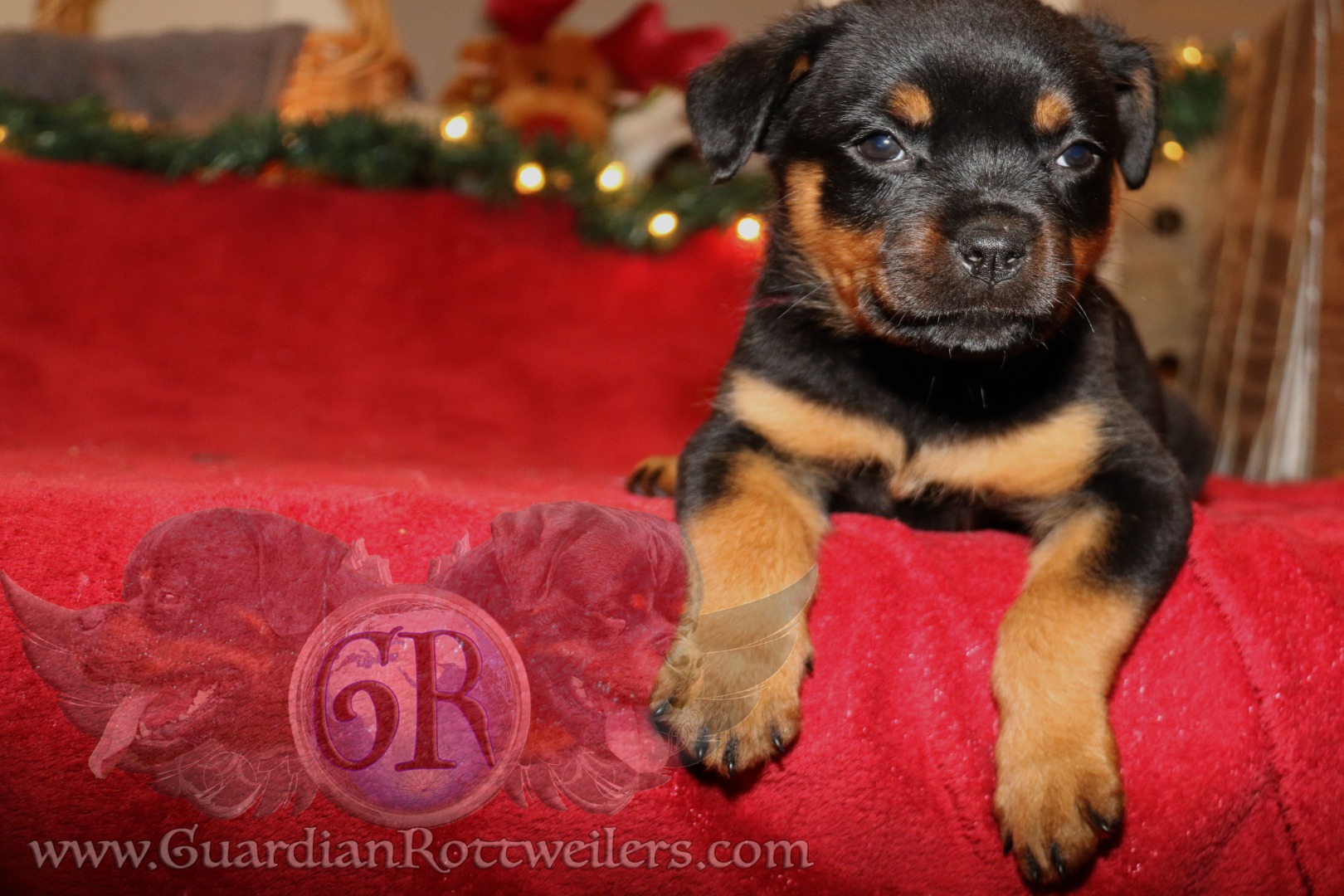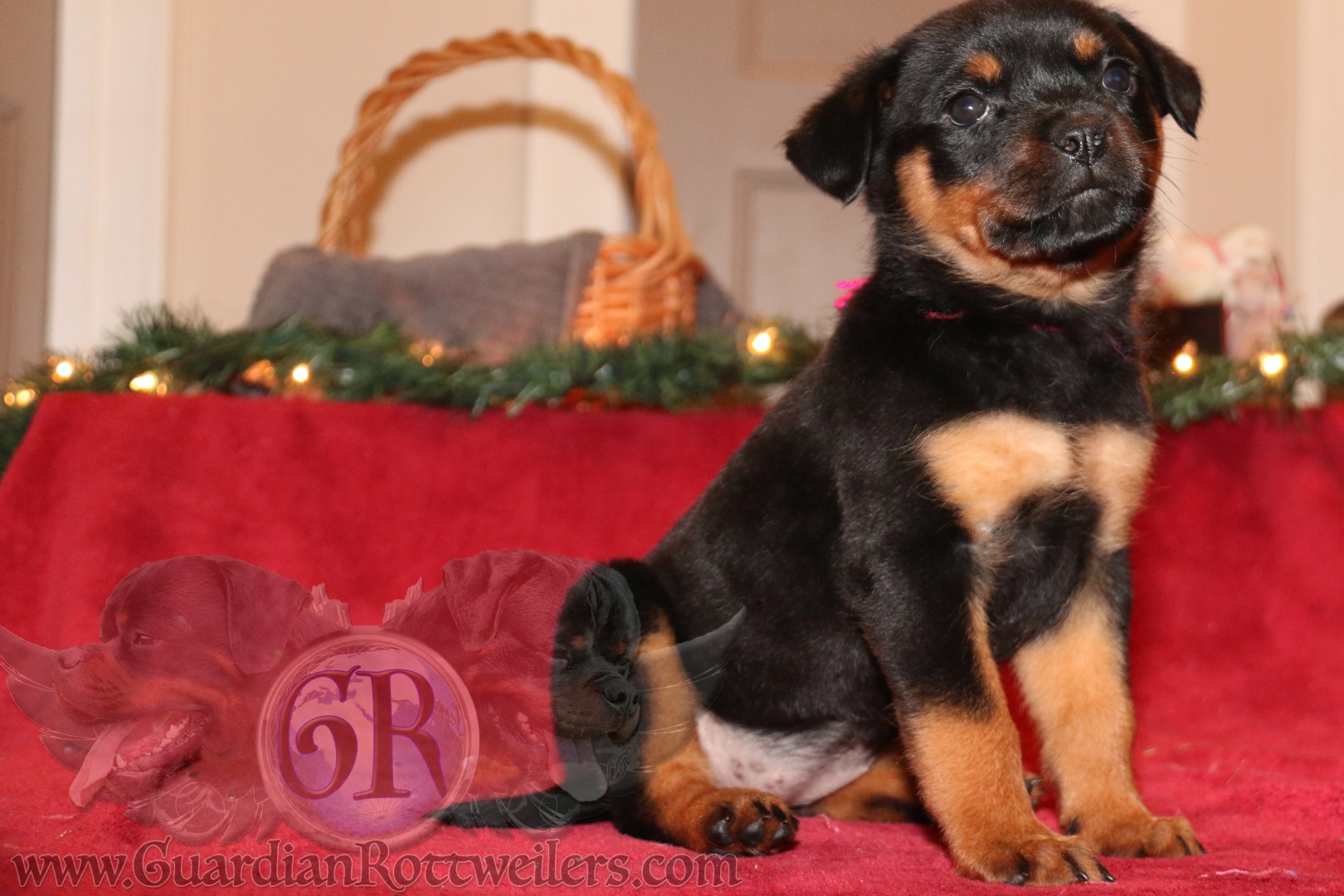 (Visited 97 times, 1 visits today)