Guardian Xeek von Gottschalk
Guardian Rottweilers X Litter
Sire: Gucci von hause Pista
(Cvrle Von Hause Pista x Lea Von Hause Pista)
Dam: Ajla Viti Rott
(Bumblebee From Royal Breed x Crispy From Royal Breed)
Born 19 October 2021
SHOW MALE

Xeek (pronounced "zeek") is a beautiful boy with excellent overall conformation.  He has a short coat with clean, rich mahogany color.  Xeek has good overall anatomy and a very square frame.  His tail is correctly set and carried arched over his back.  Head type is very much on mom's bloodline and very typical of what Bumblebee produces.  Xeek has a completely black muzzle.  Markings on a young Rottweiler puppy will continue to darken as the pup matures and gets his adult coat.  When the markings are this dark and rich at such a young age, you know it is going to be a very dark adult.  Xeek has a very short, compact muzzle and deep stop definition.  Xeek has a correct scissor bite and dark mouth pigment.  He has a heavy topskull.  Xeek has smaller "Mambo" ears that could be carried closer to his face.  Xeek is a gentle natured sweetheart who loves snuggles.  He has medium drive.  Xeek will come with FULL REGISTRATION.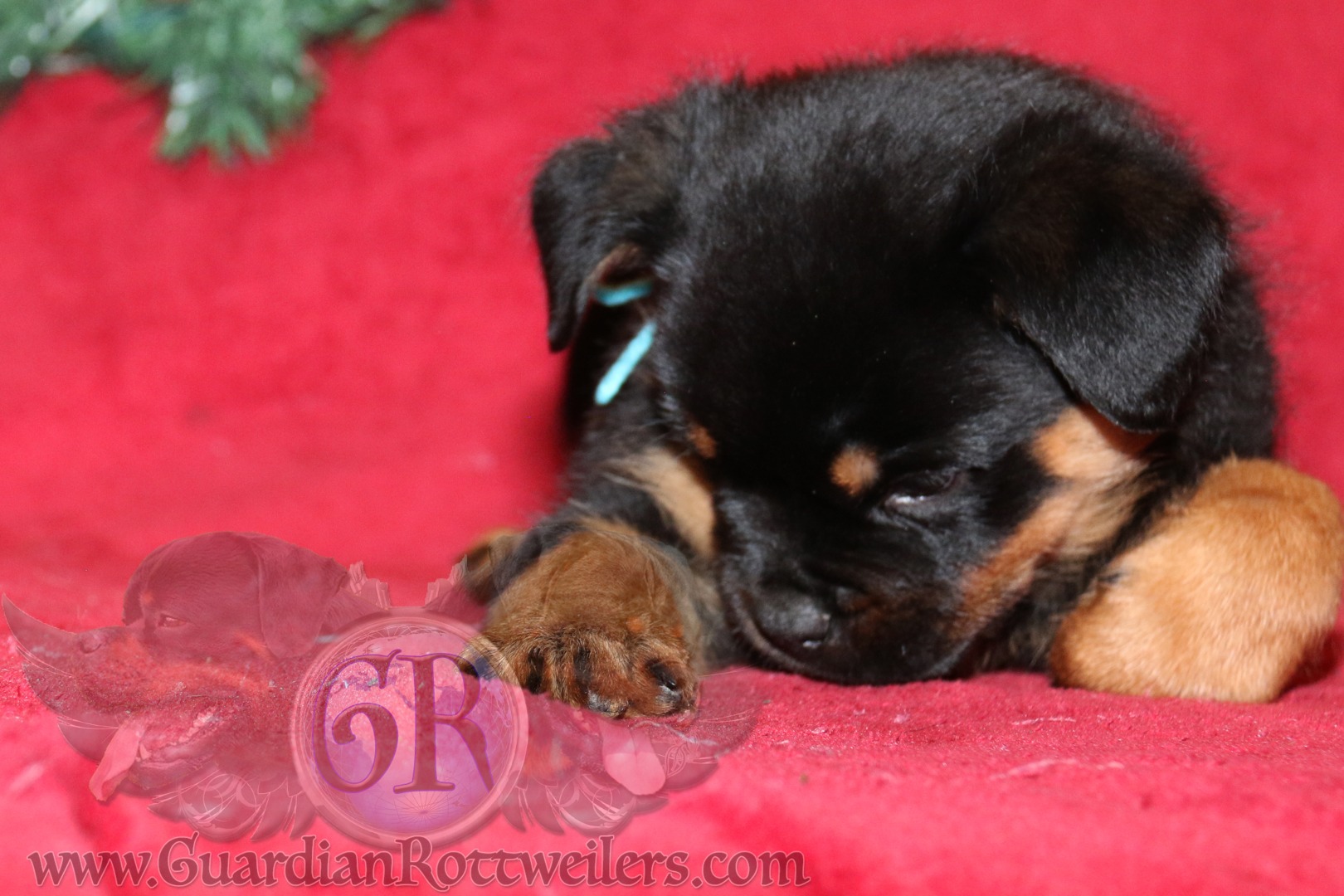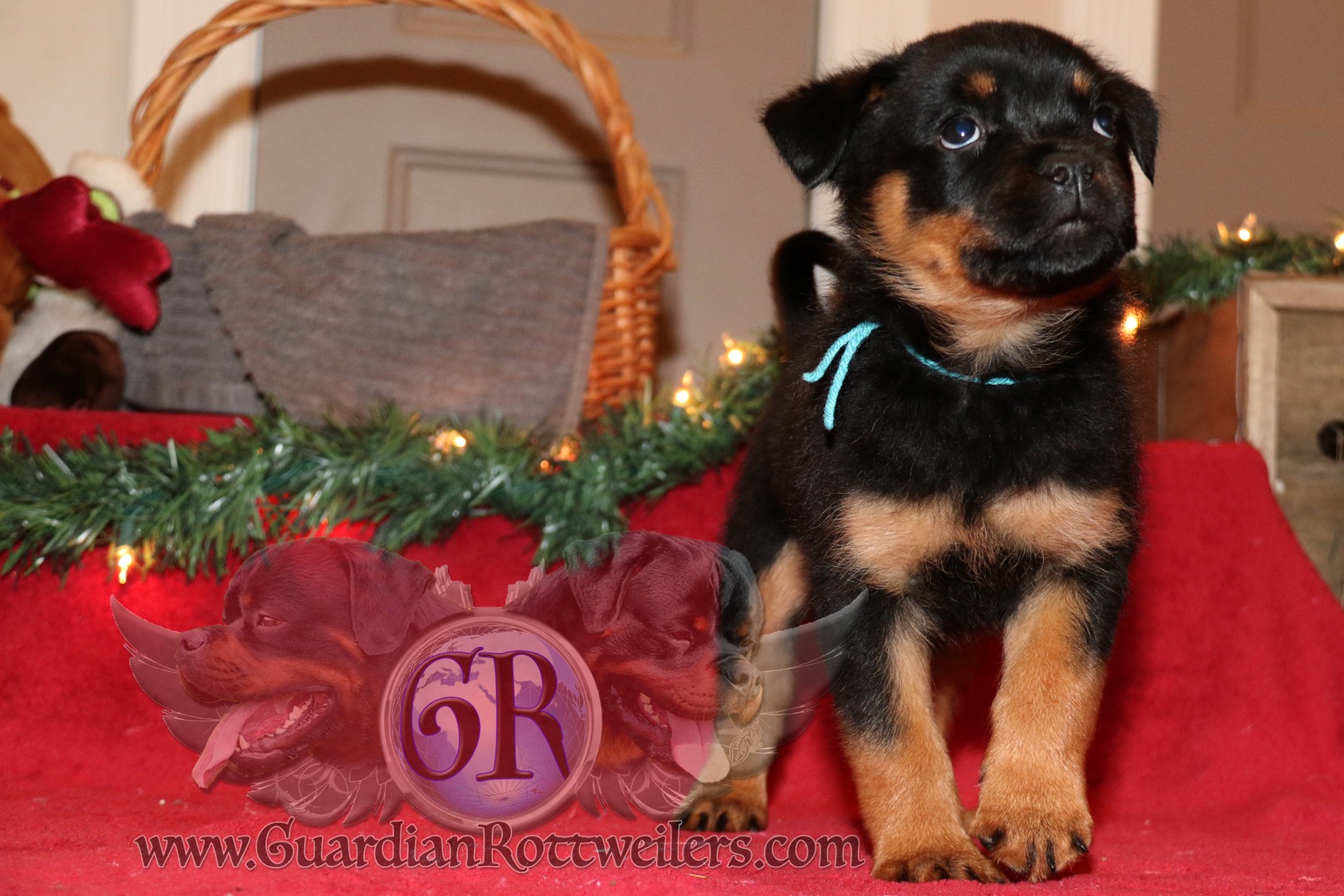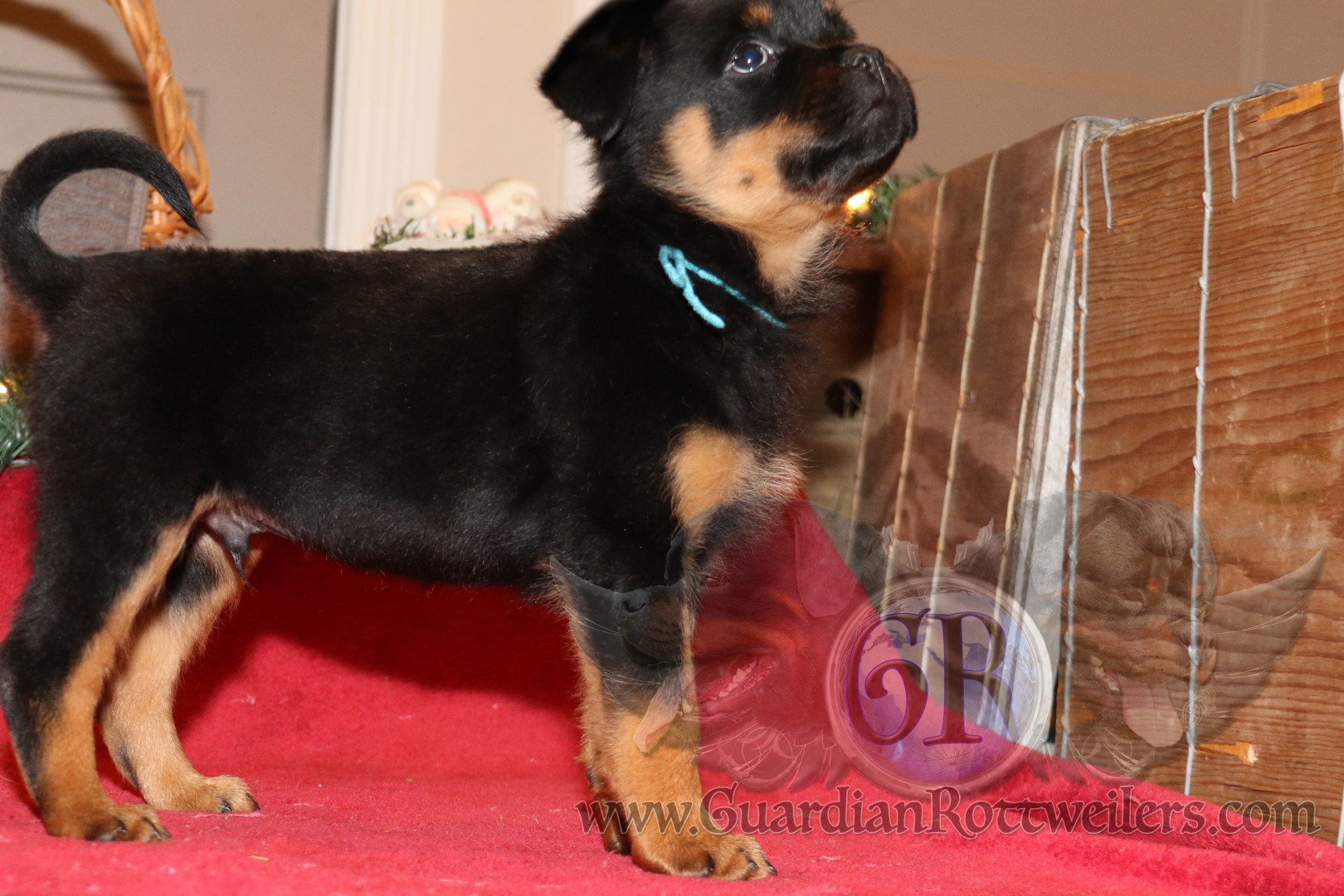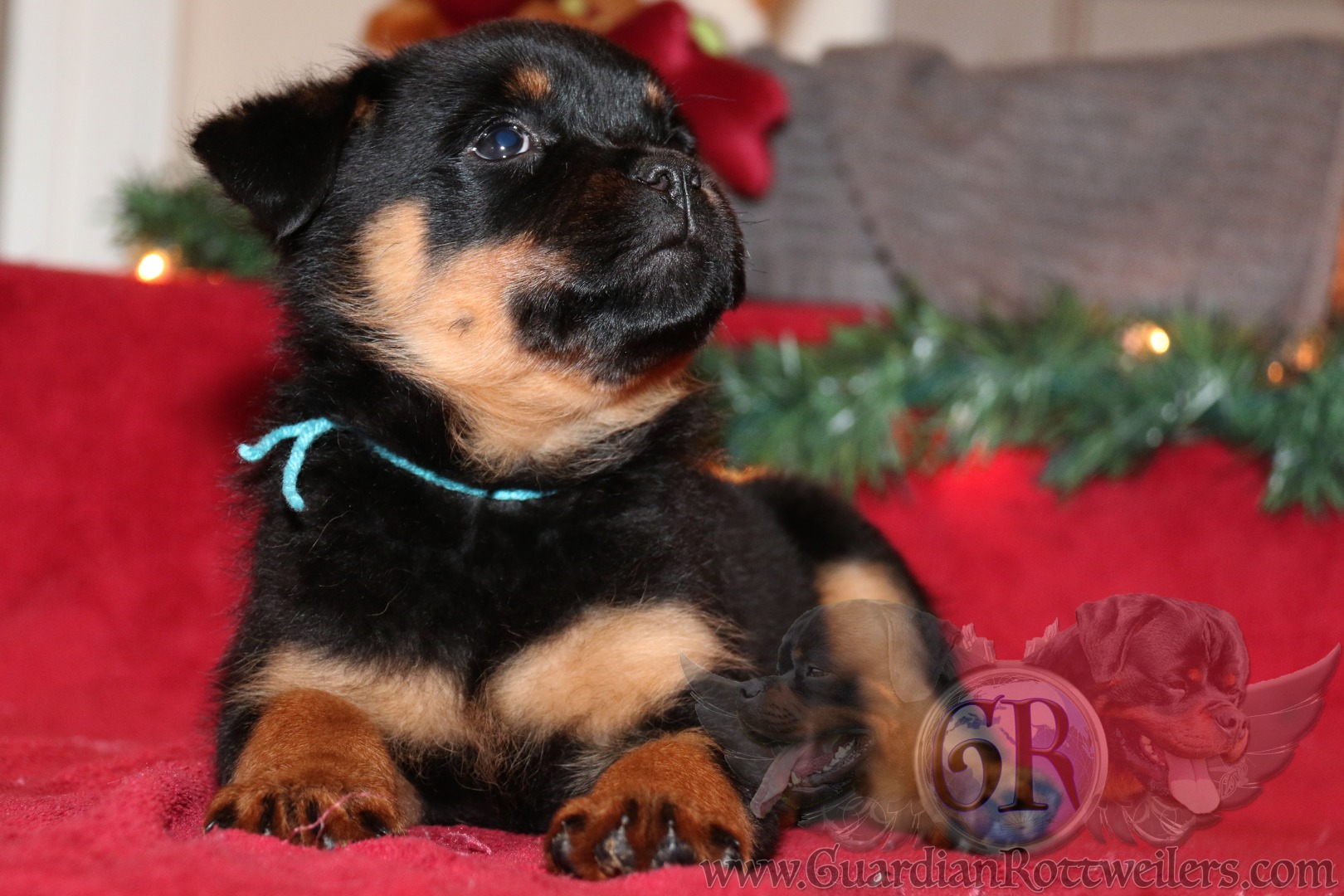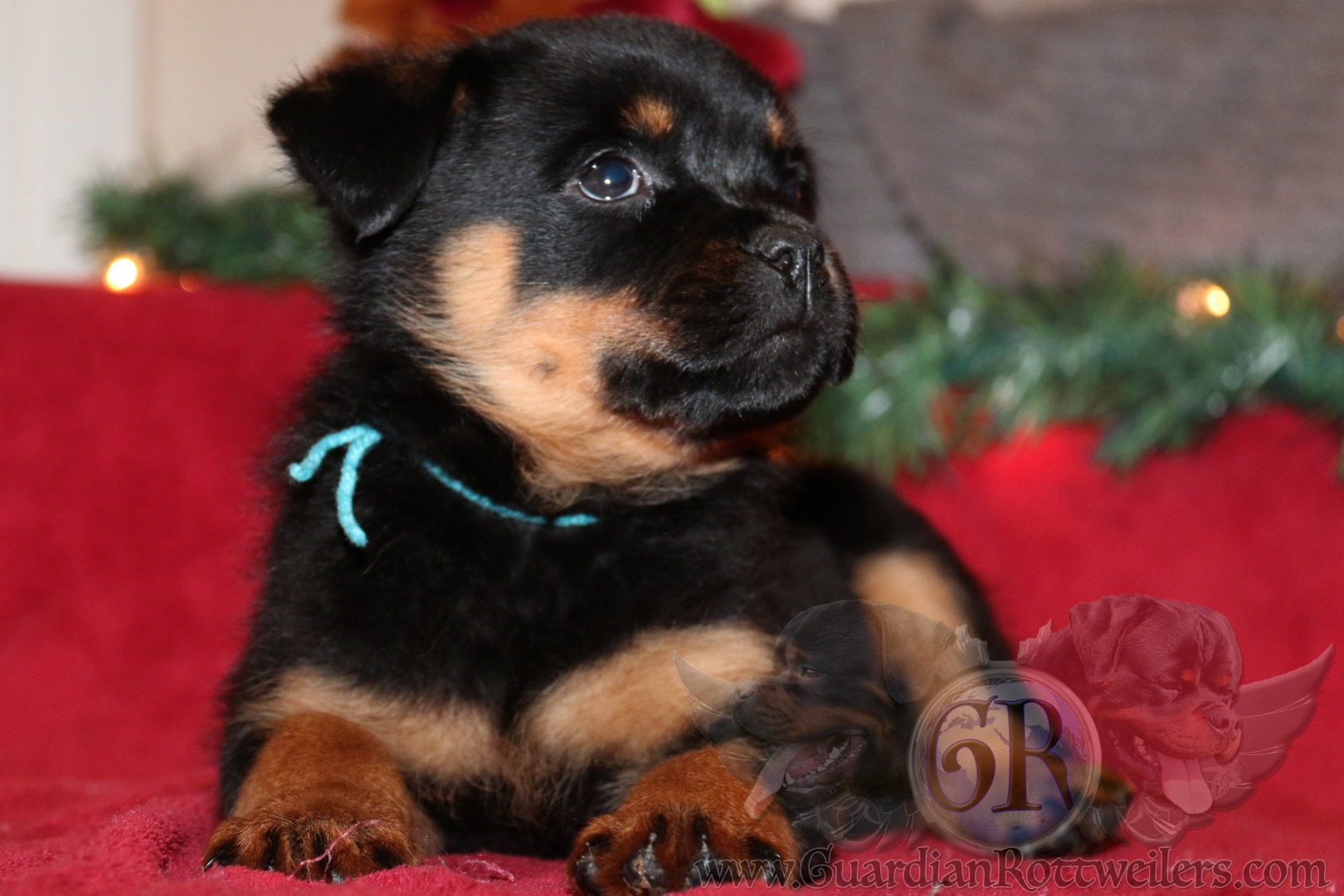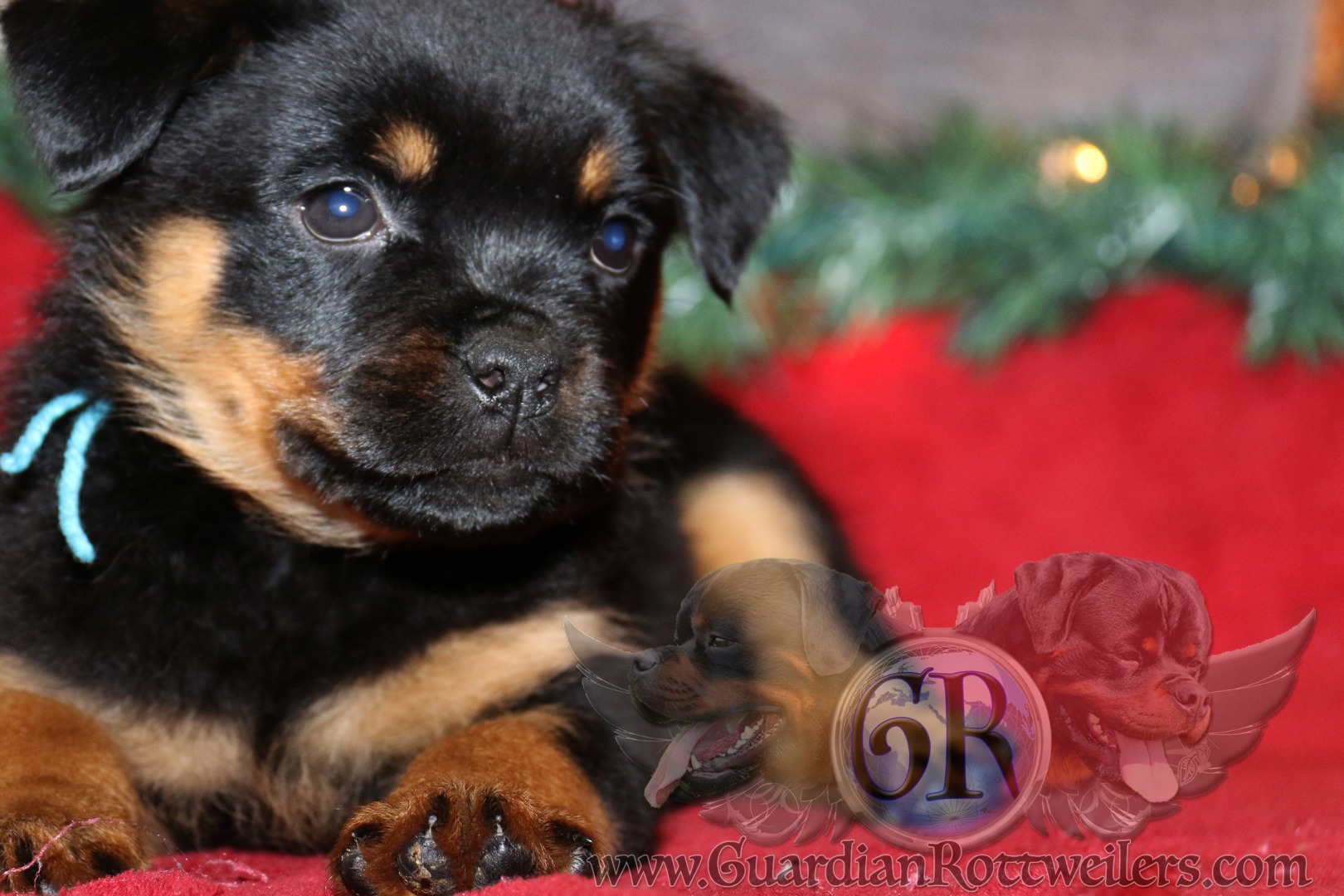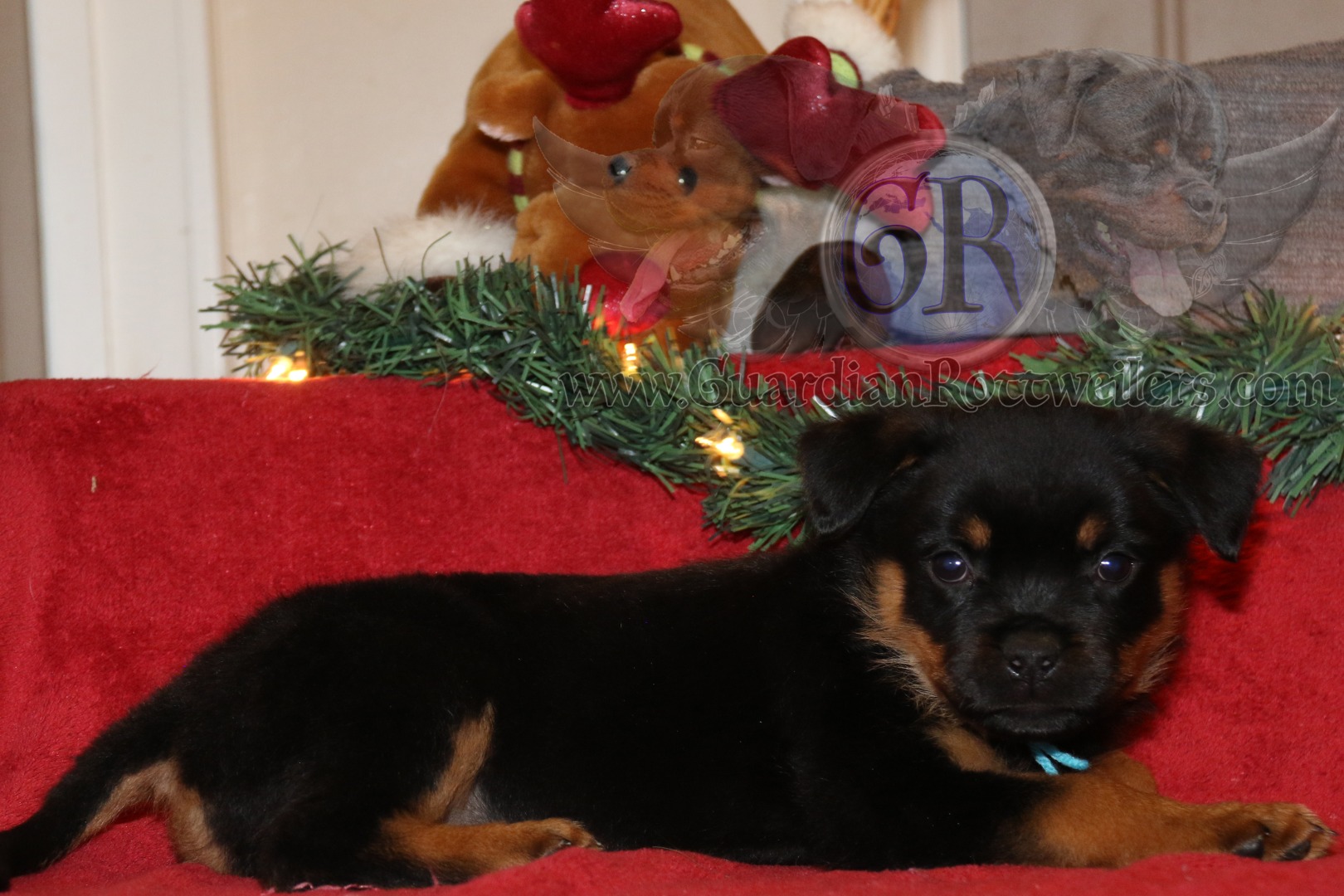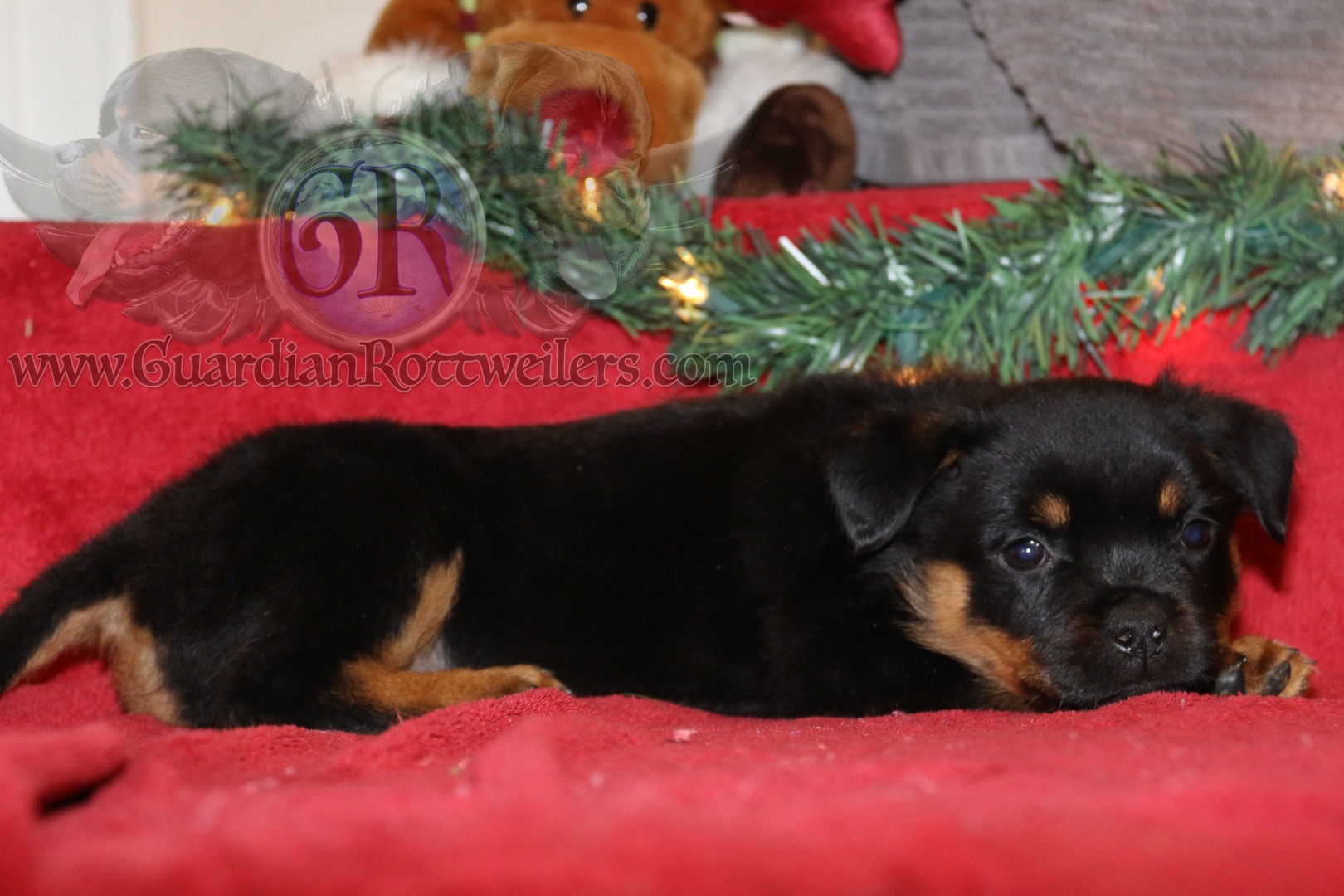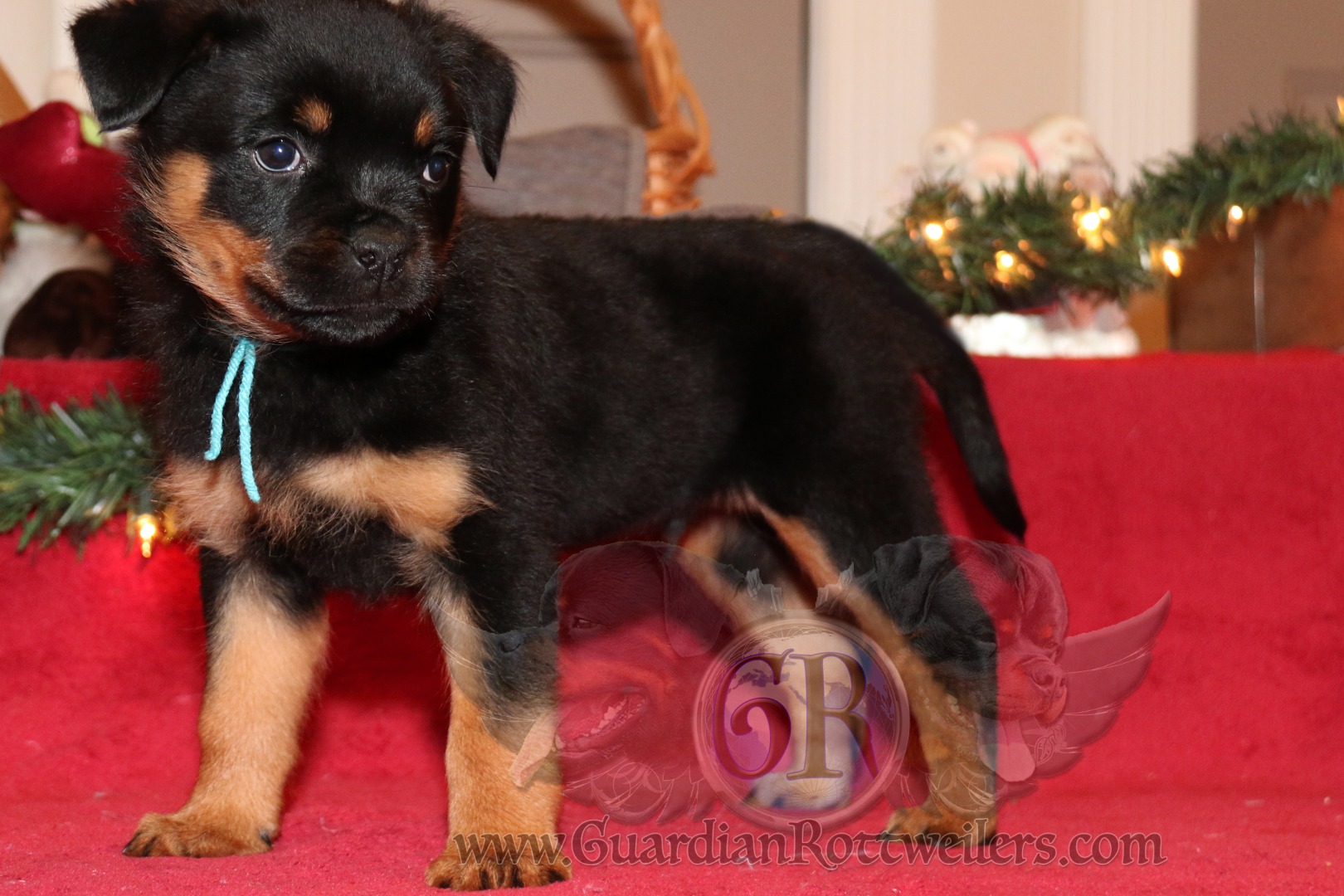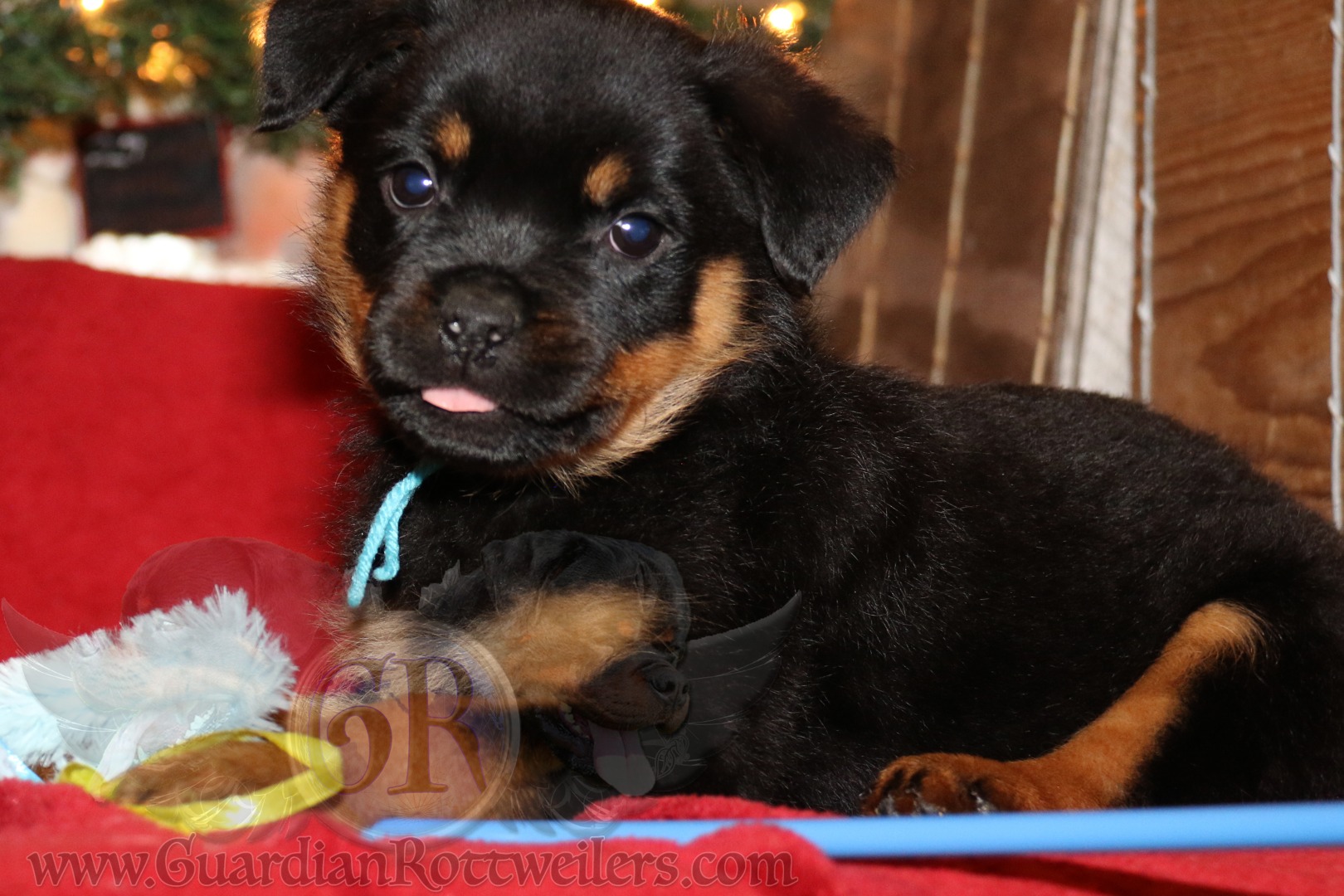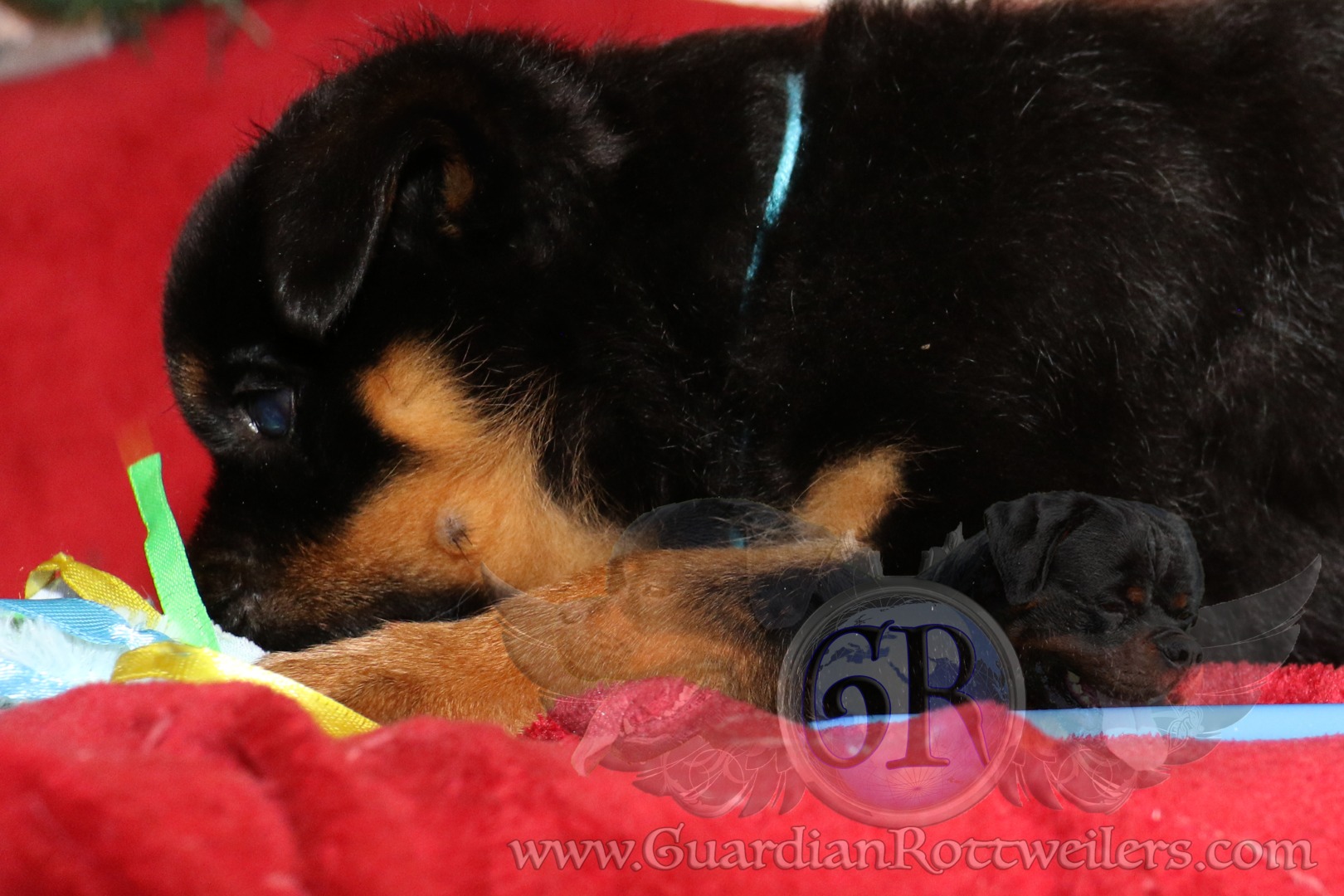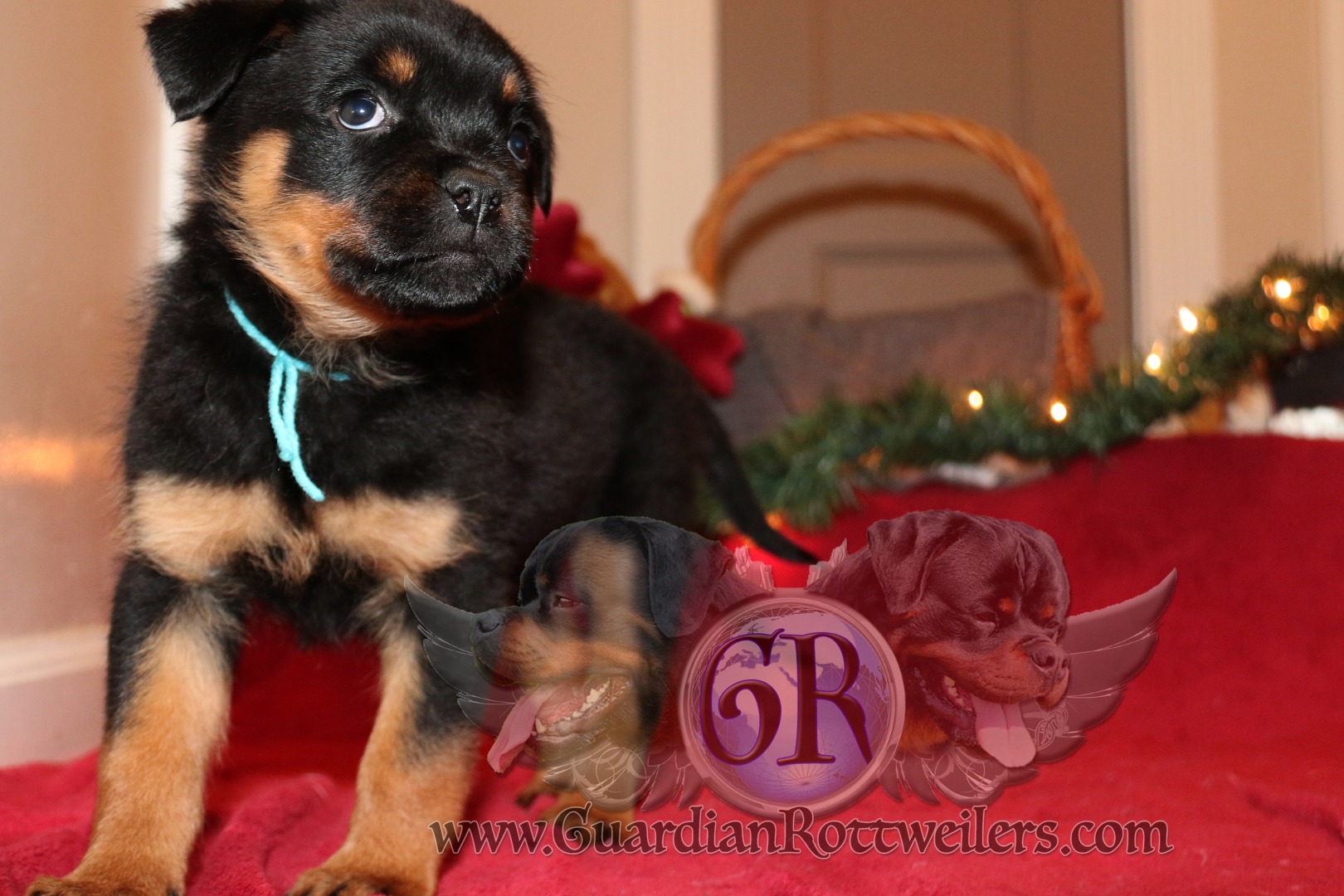 (Visited 90 times, 1 visits today)