Milan, Italy January 2017
What a great trip to New York City and then Milan, Italy!  So much enjoyed the company of my dear friend Darrin, and, as always, so wonderful to meet up with my great Italian and Serbian friends <3  Miss you guys already and I just got back!
Eva just chillin' in Delta Sky Club.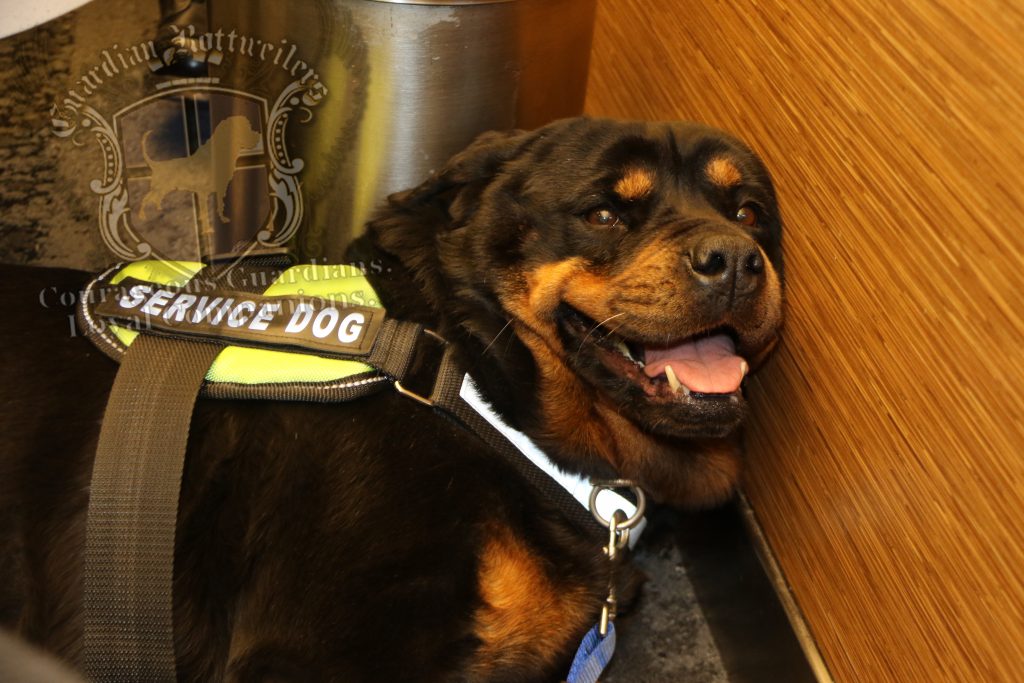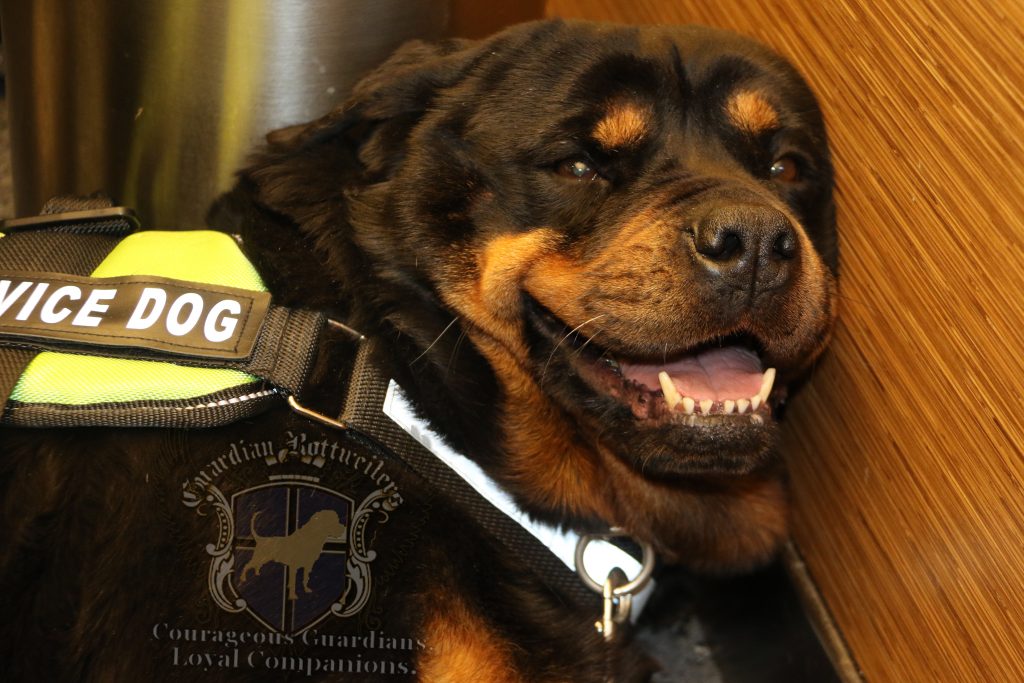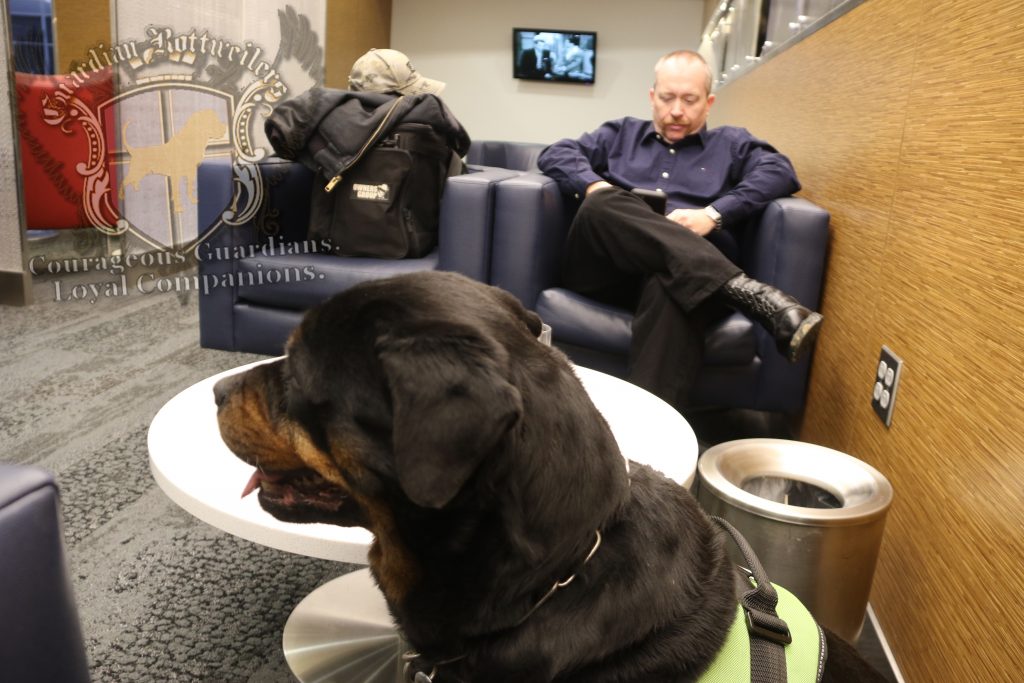 LOVE this pic of her! <3 lol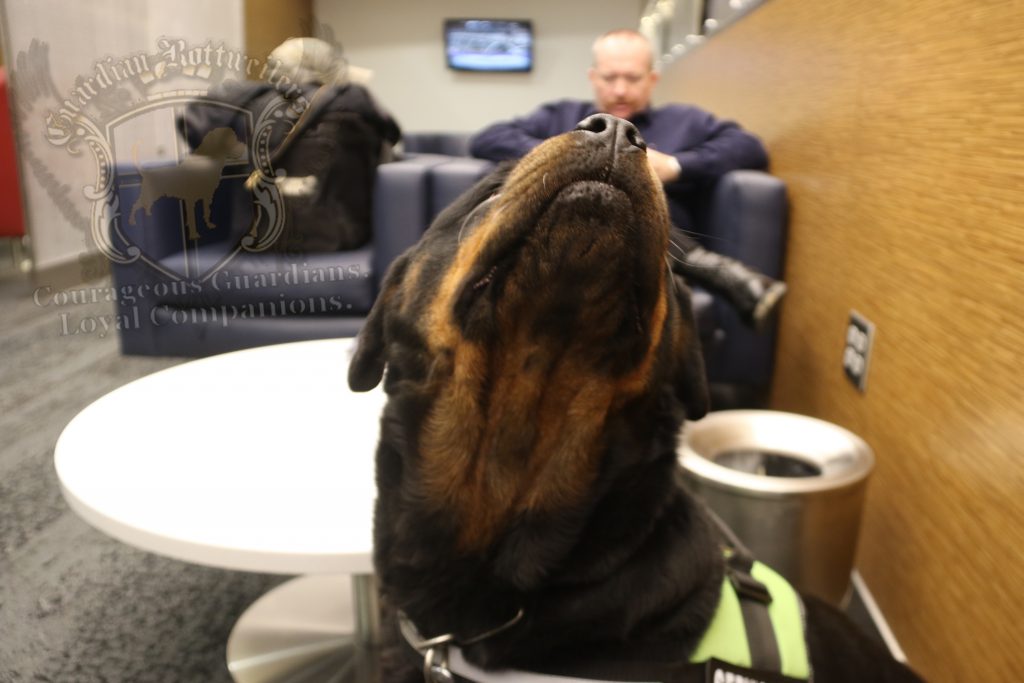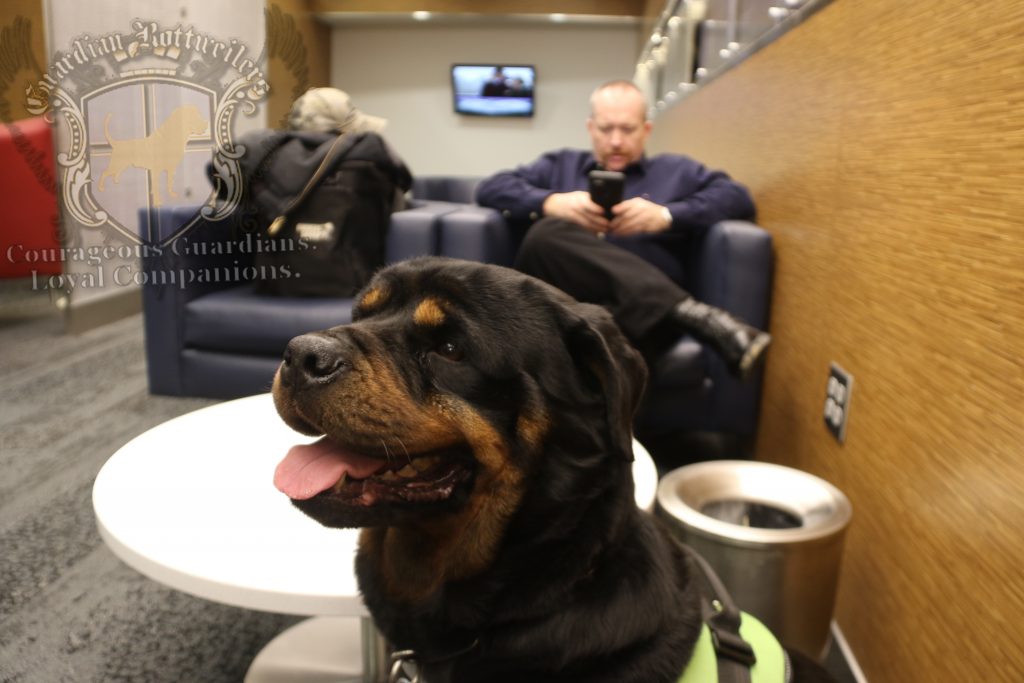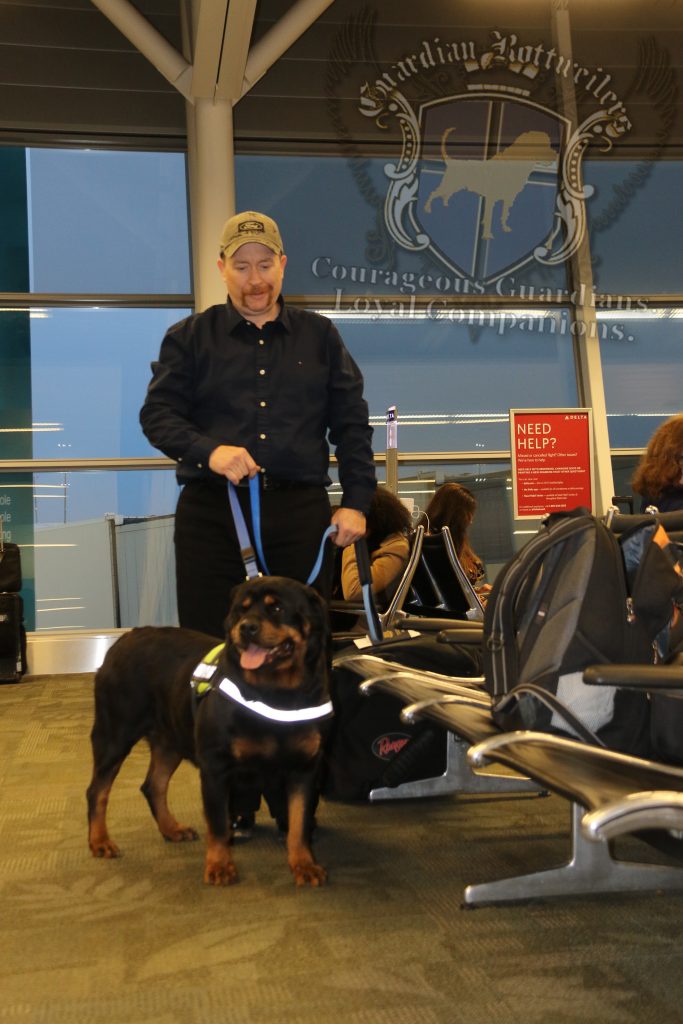 The only problem with traveling with such a beautiful girl is that everyone wants to stop and talk to her <3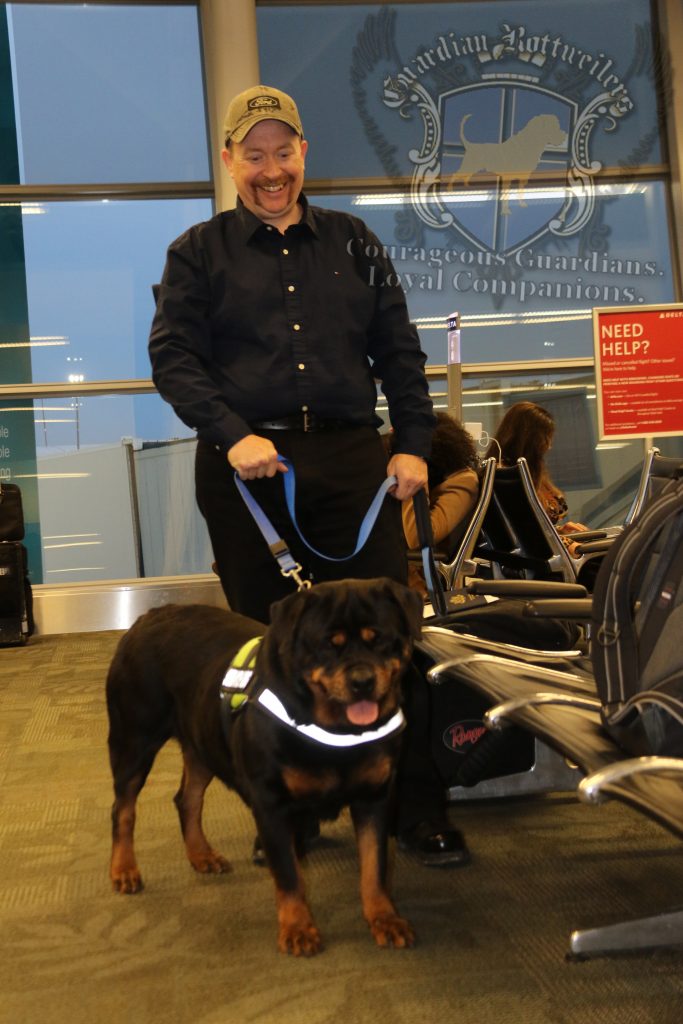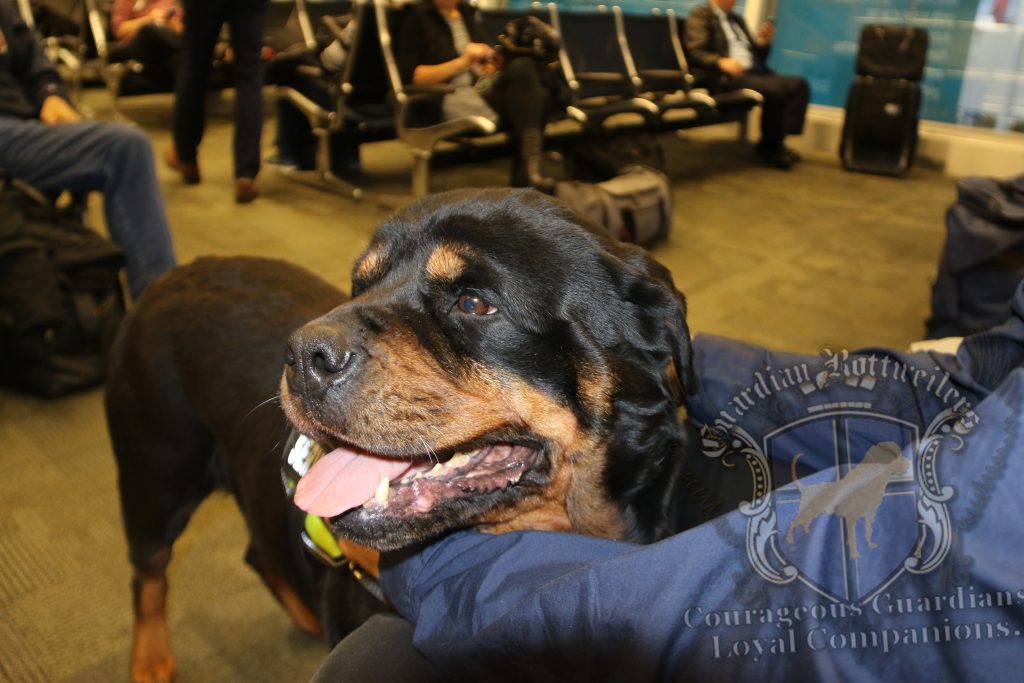 We have to fly from Indianapolis to La Guardian Airport in New York, then take a shuttle to JFK Airport (also in New York) and we can then fly from JFK to Milan, Italy.
Eva on the plane on her way to New York City!
Eva is like the Walmart greeter for Delta 😉 lol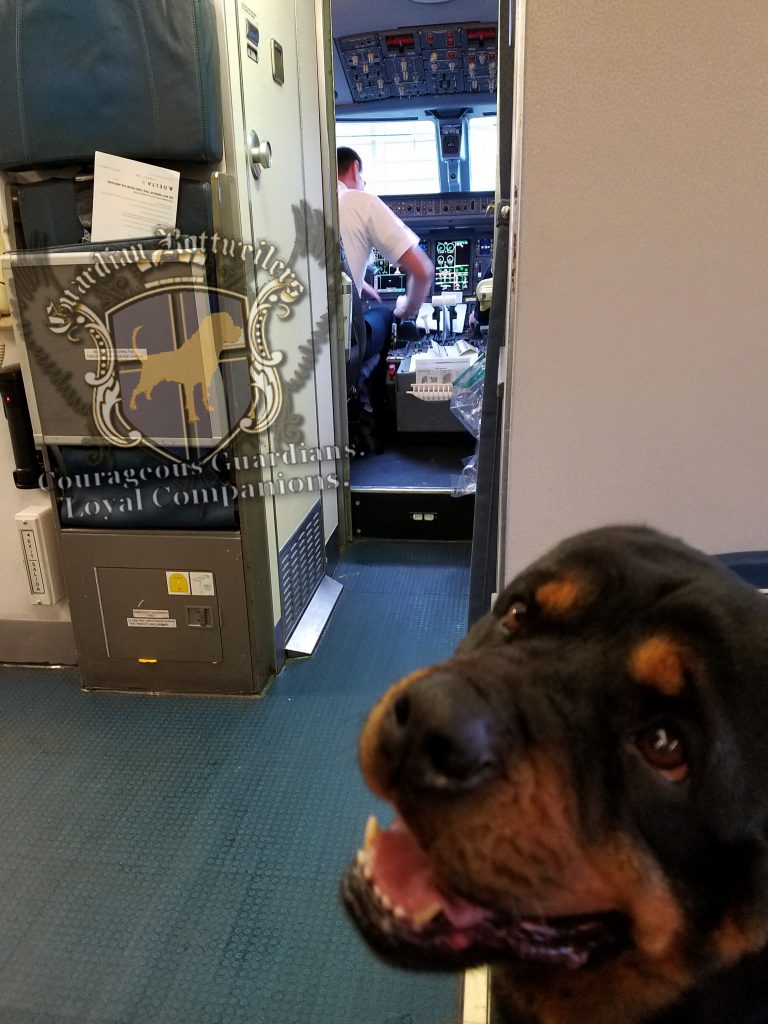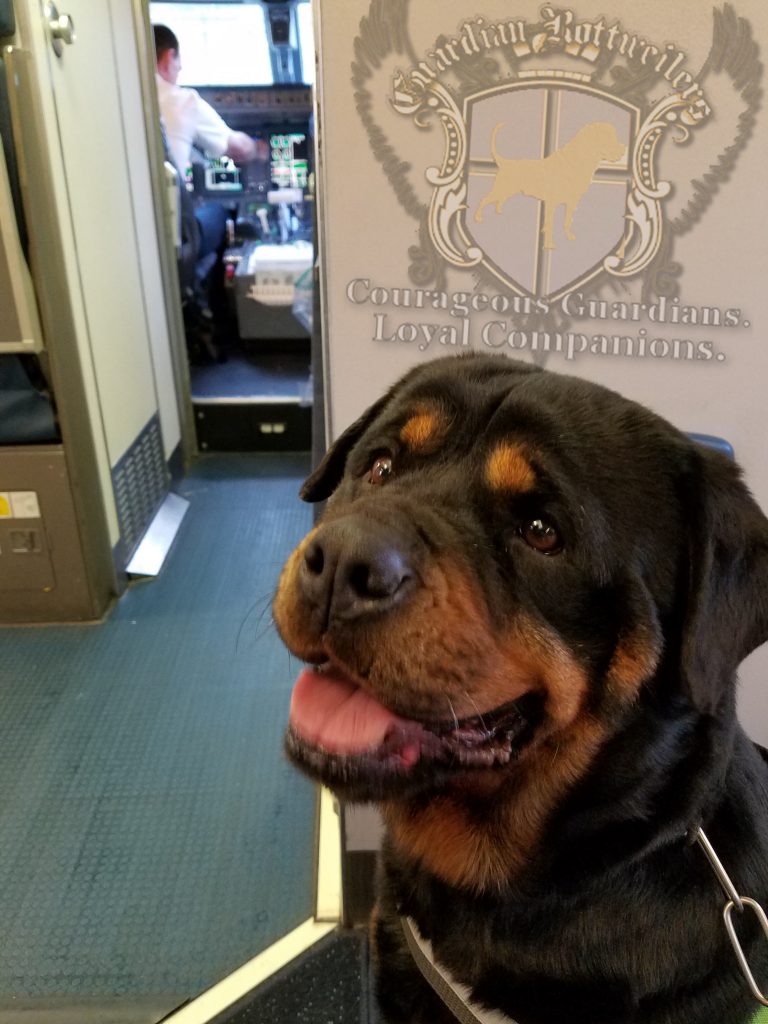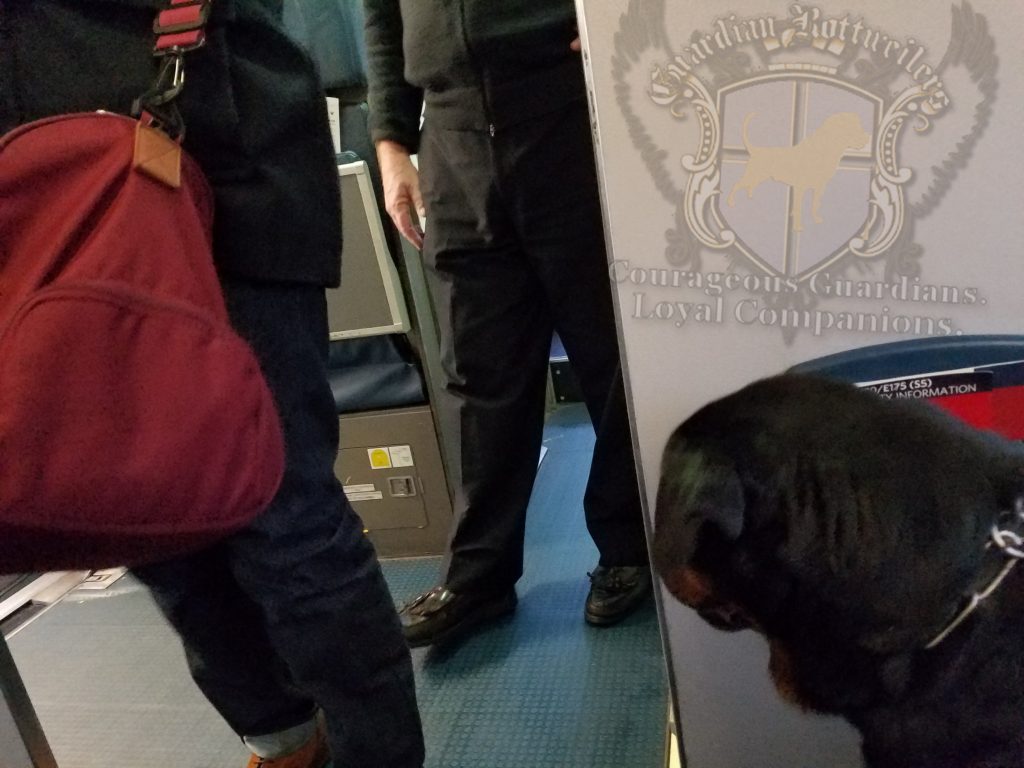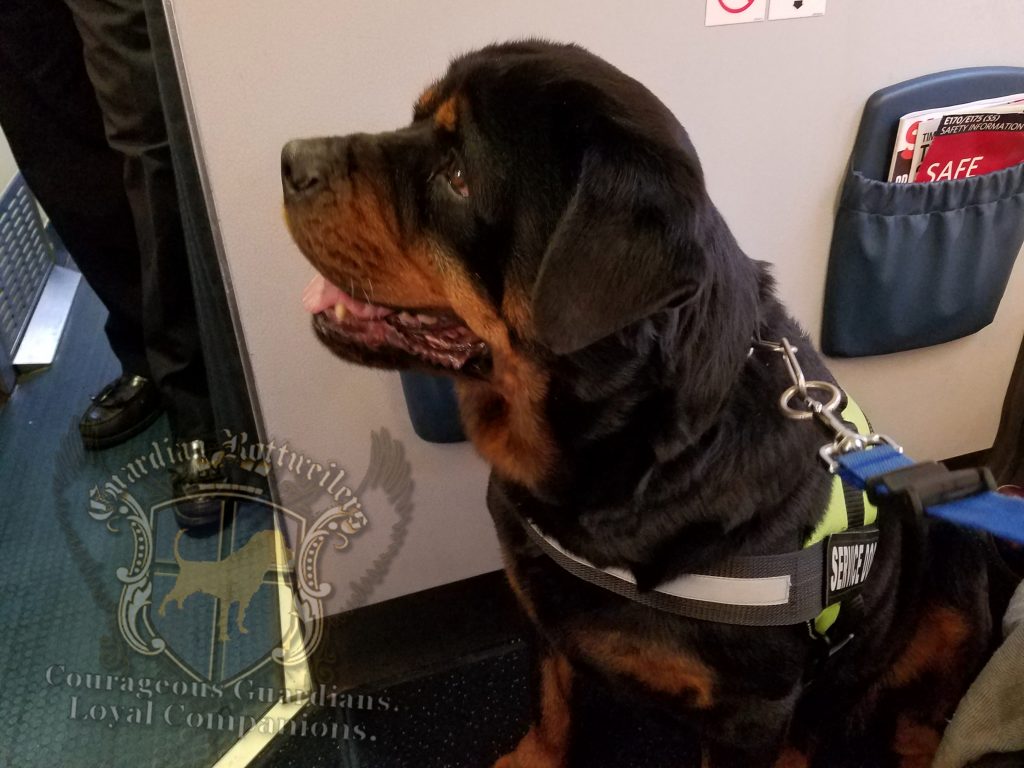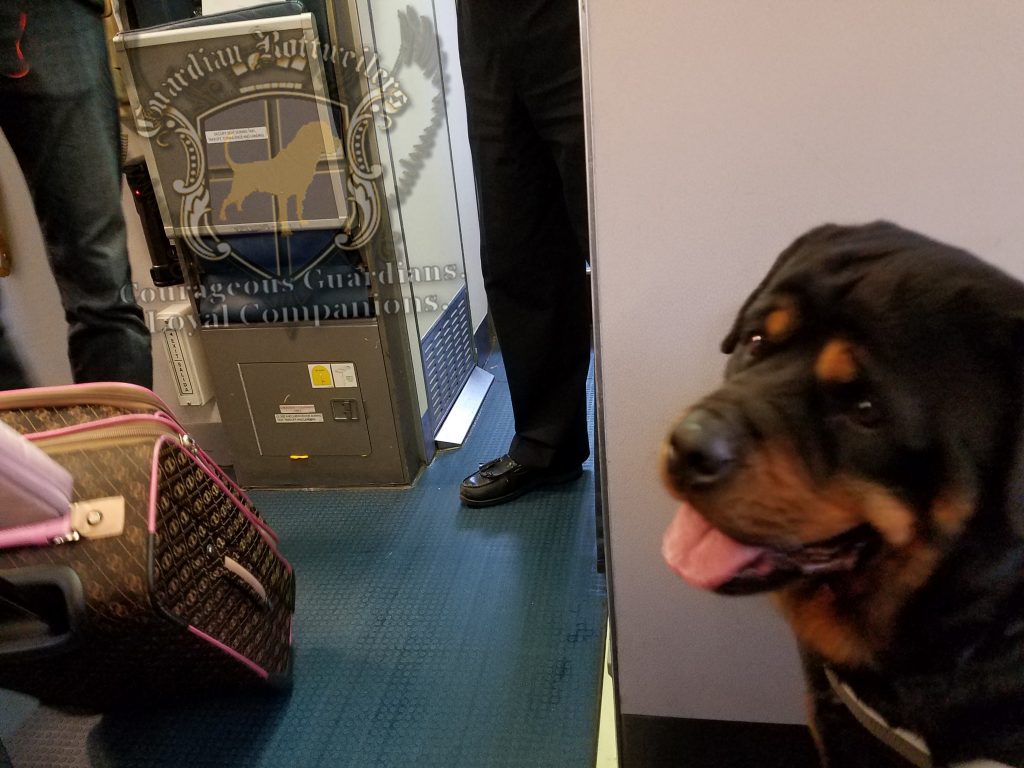 We had about 5 hours to kill and Darrin had never been to New York, so rather than take a bus straight to JFK, we decided to take a detour to New York City.
Eva on the bus on the way to Broadway <3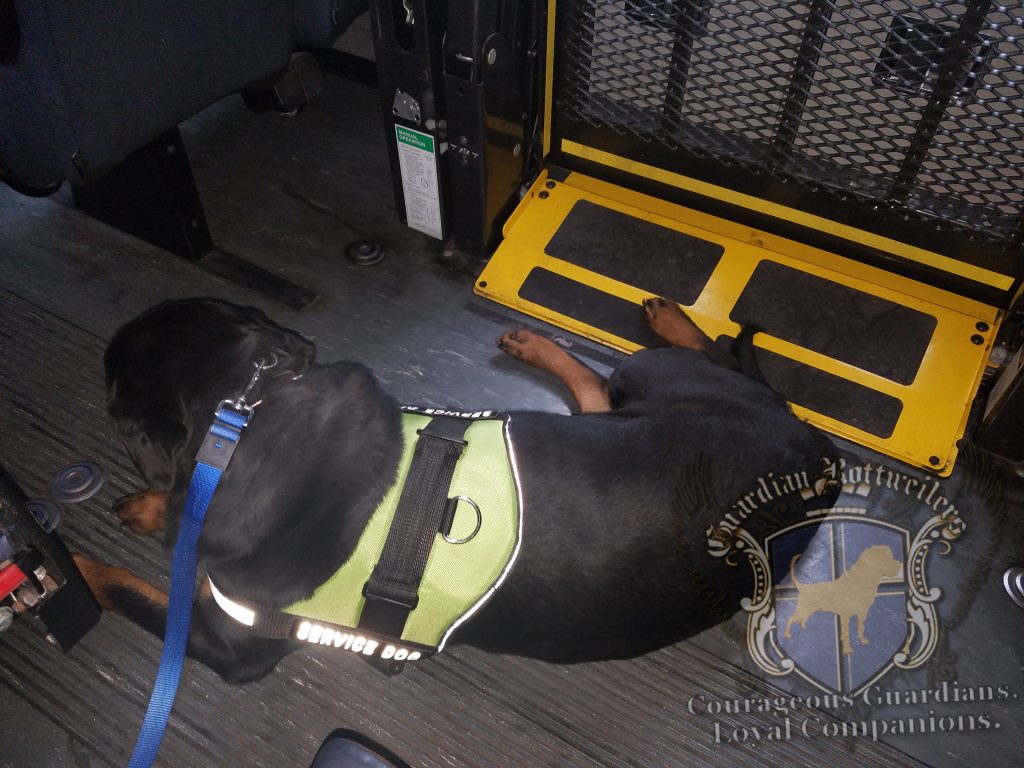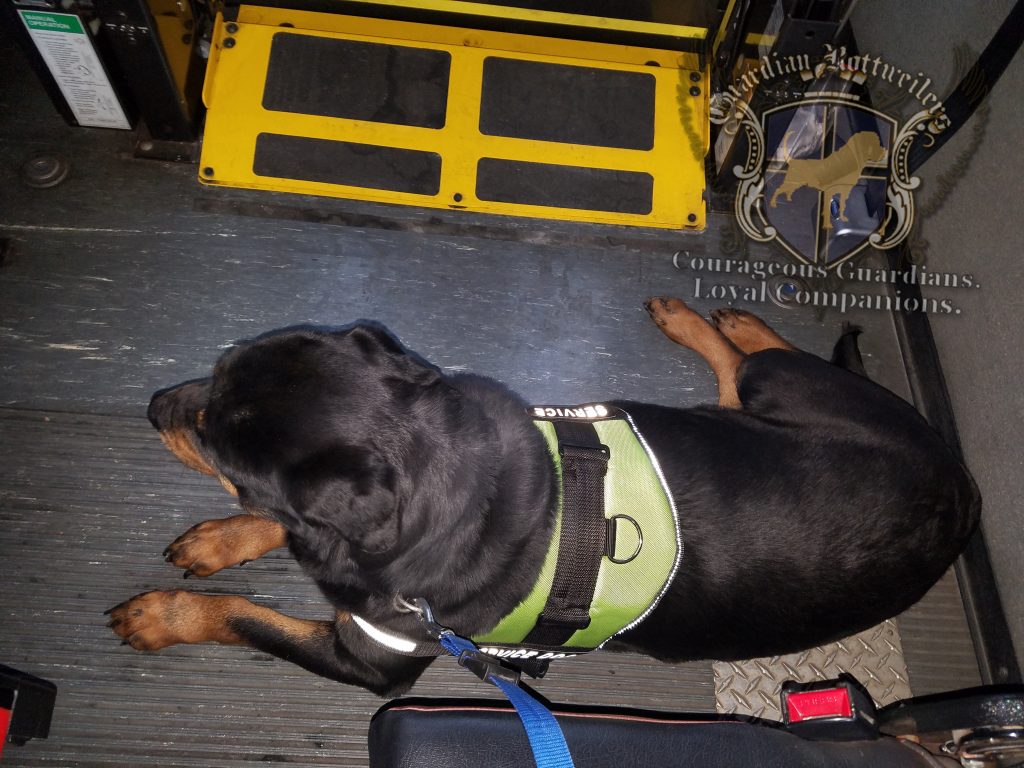 Darrin and Eva in New York City!!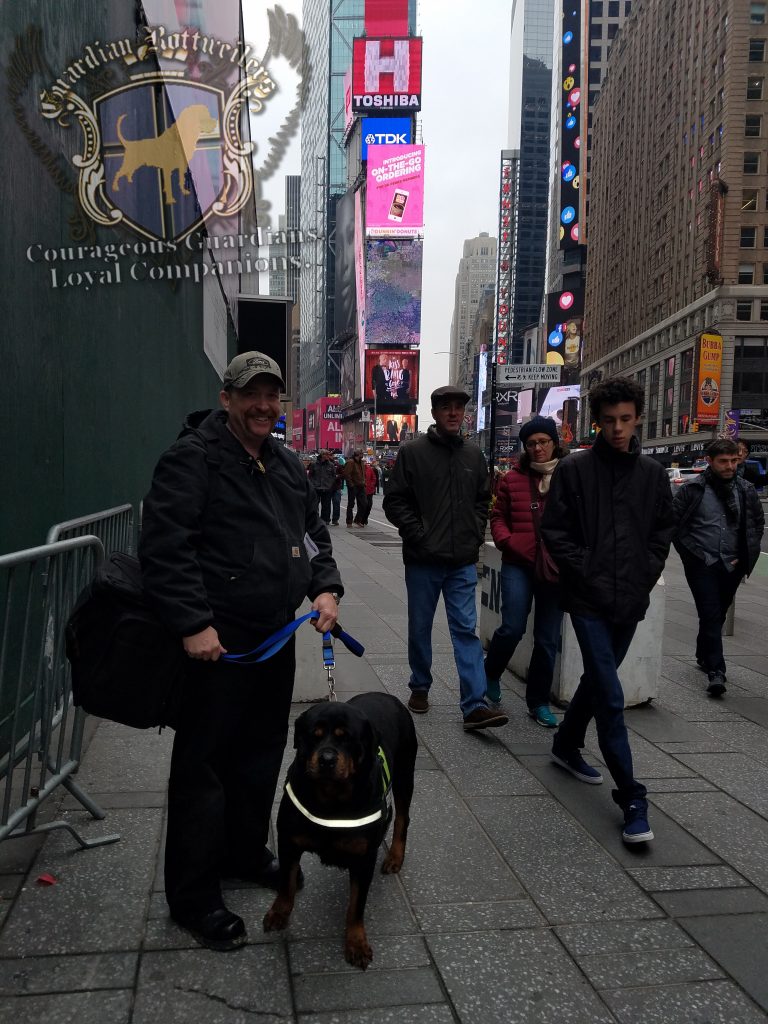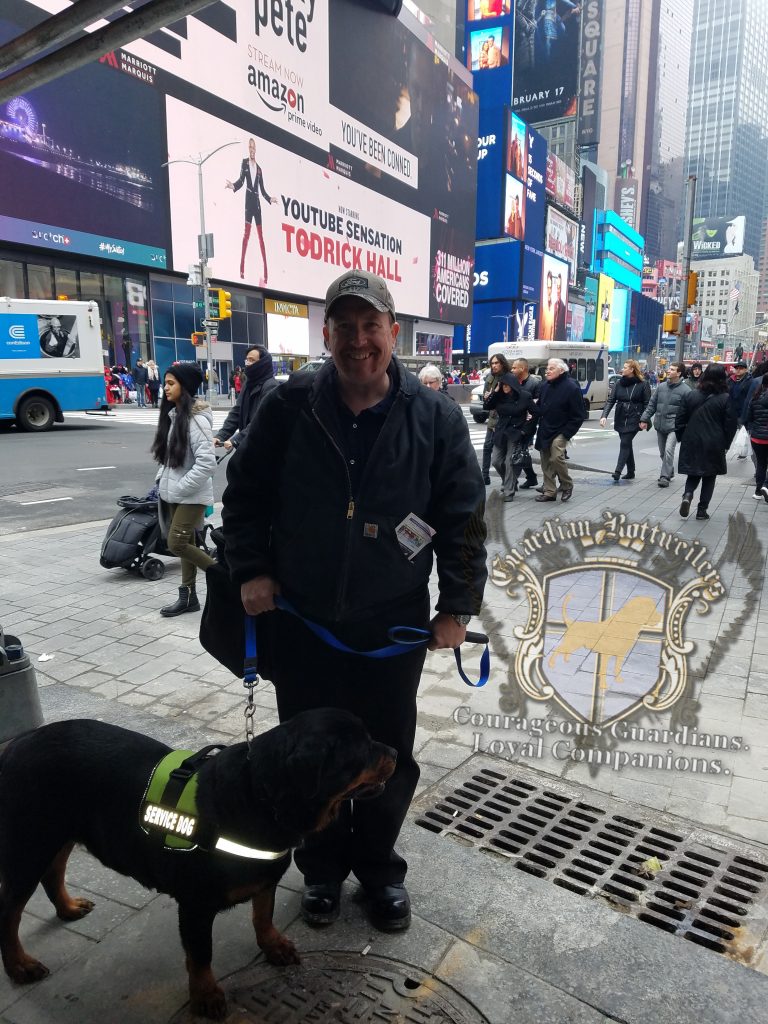 BROADWAY!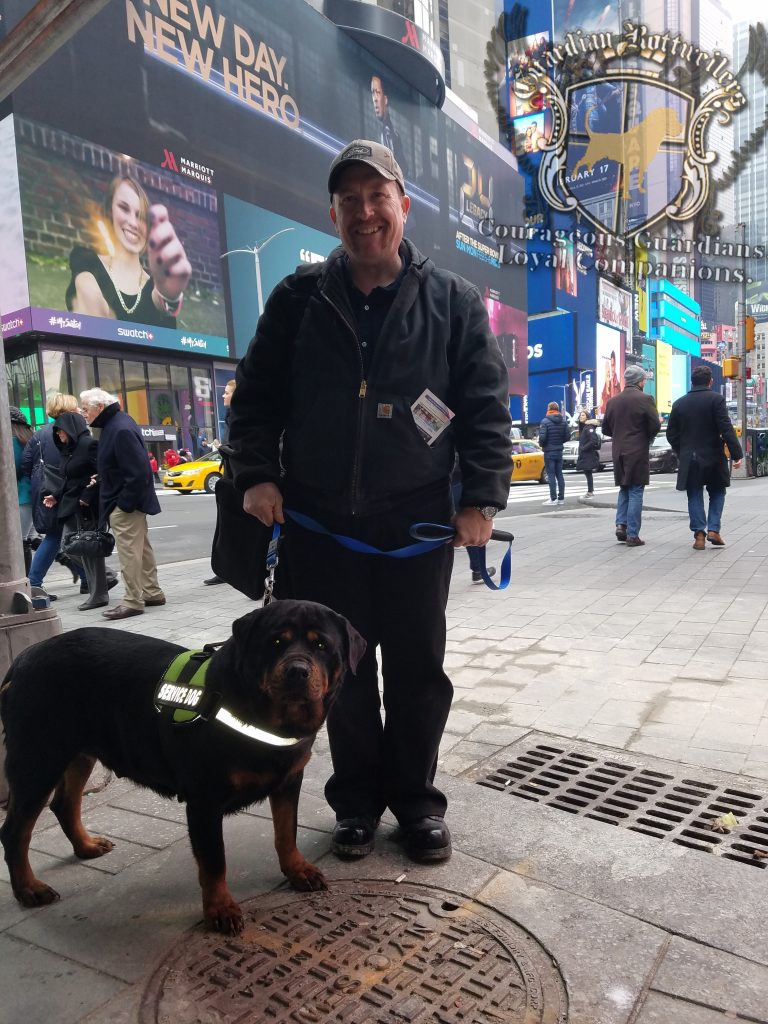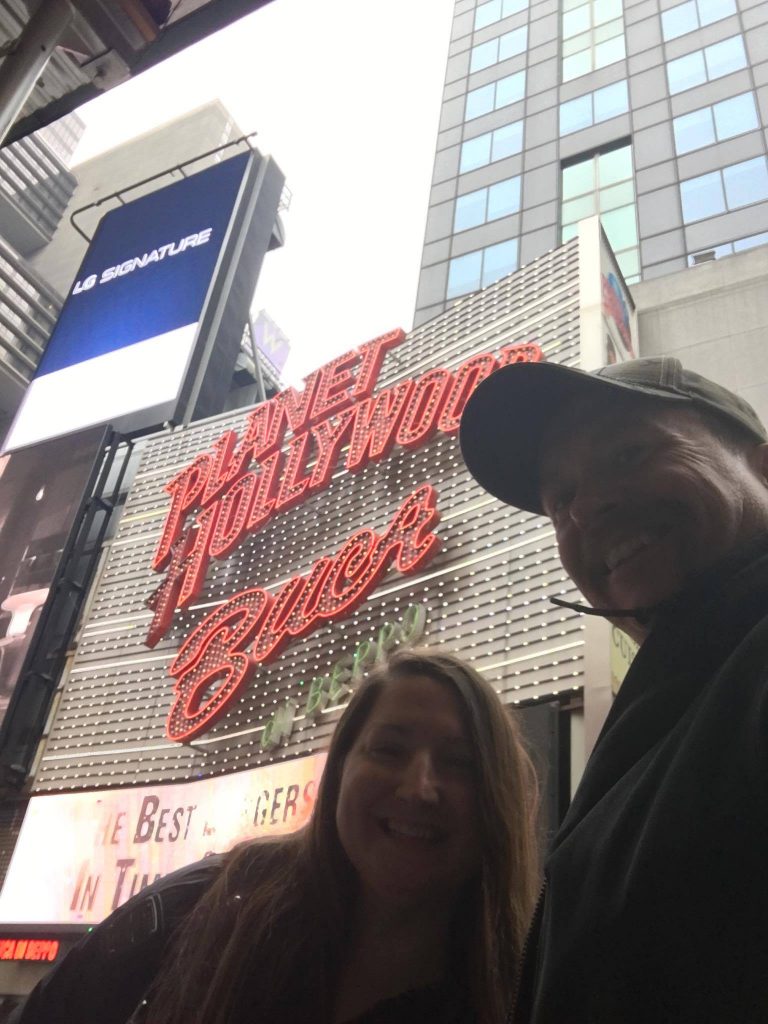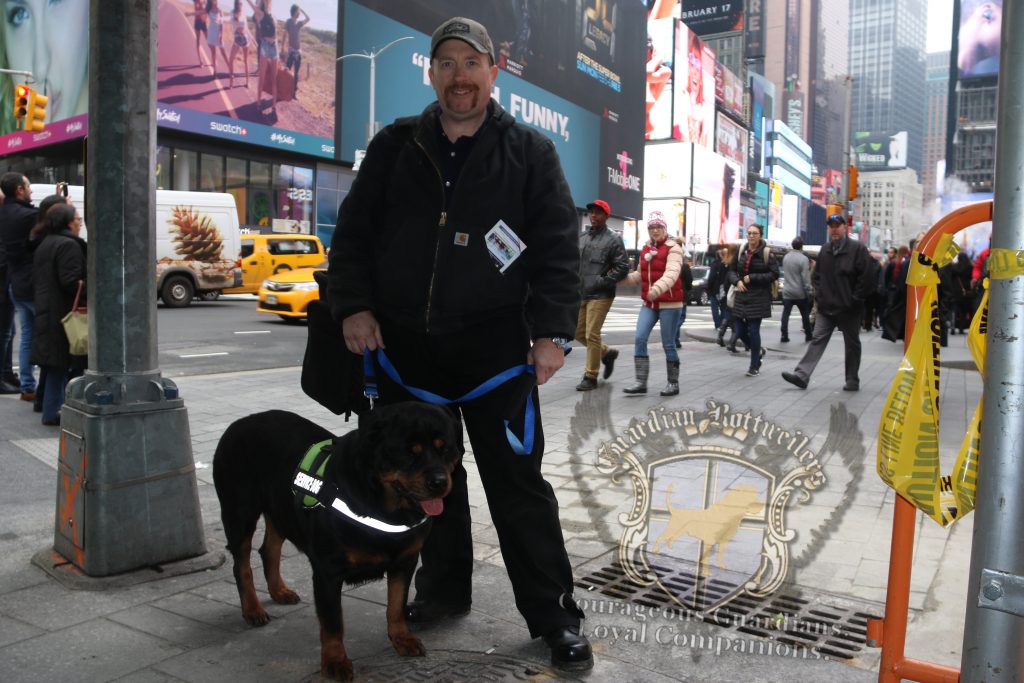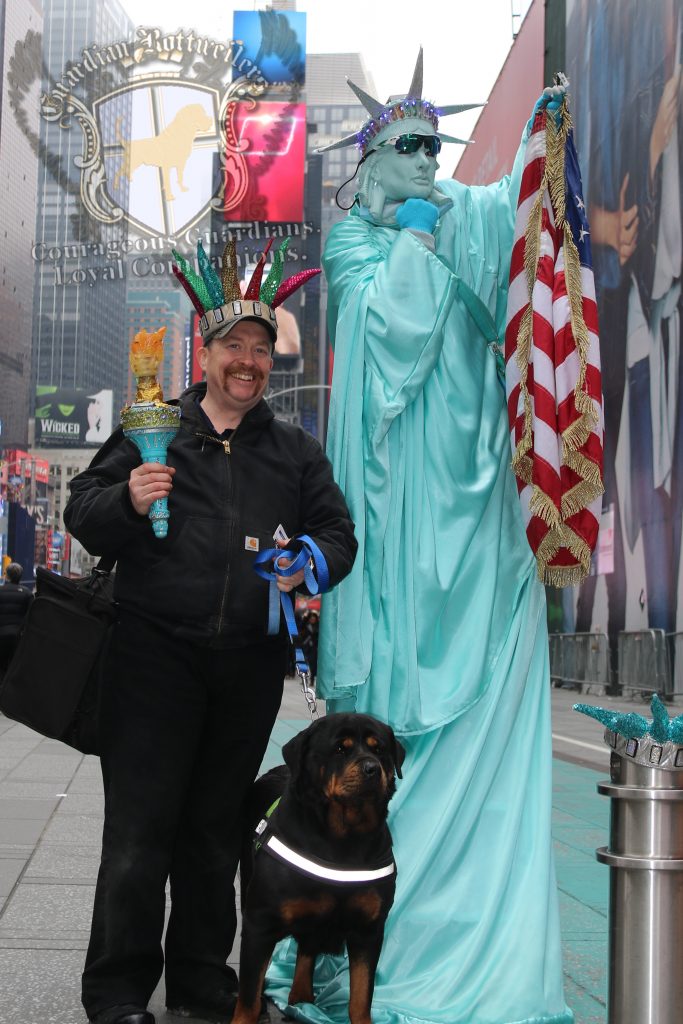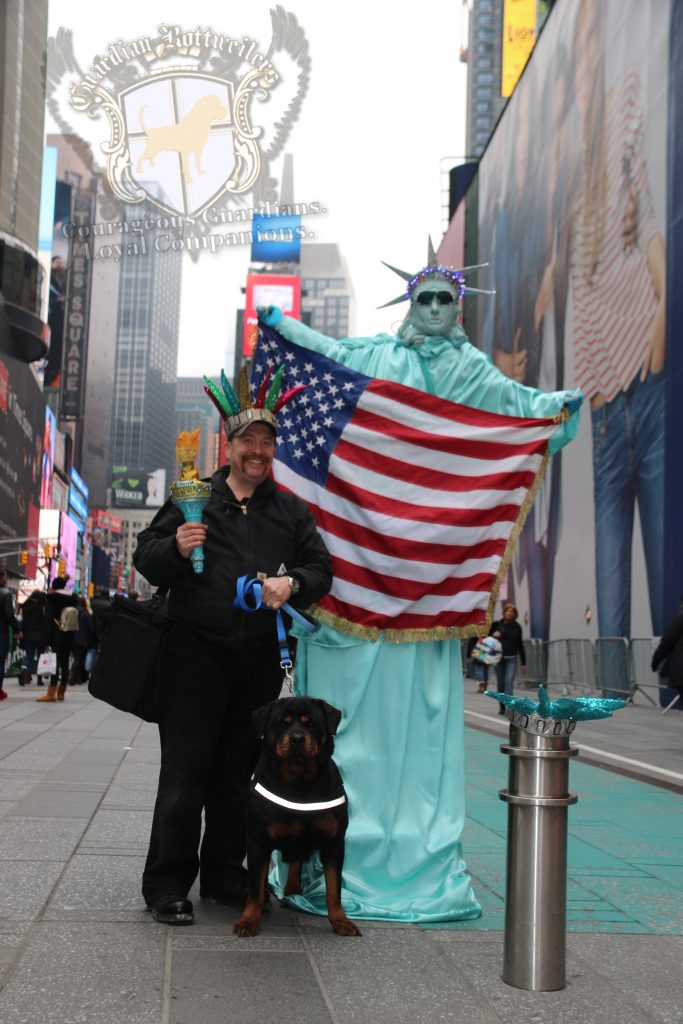 Stopped to tell the officers how much we appreciate everything they do and they all loved Eva, so we had to get a pic.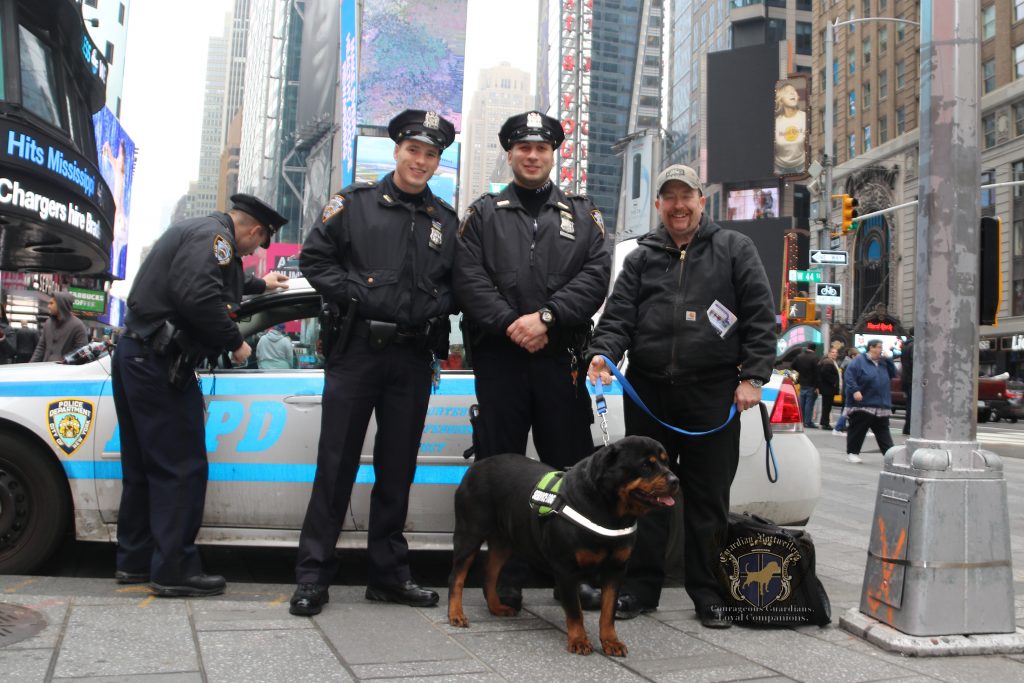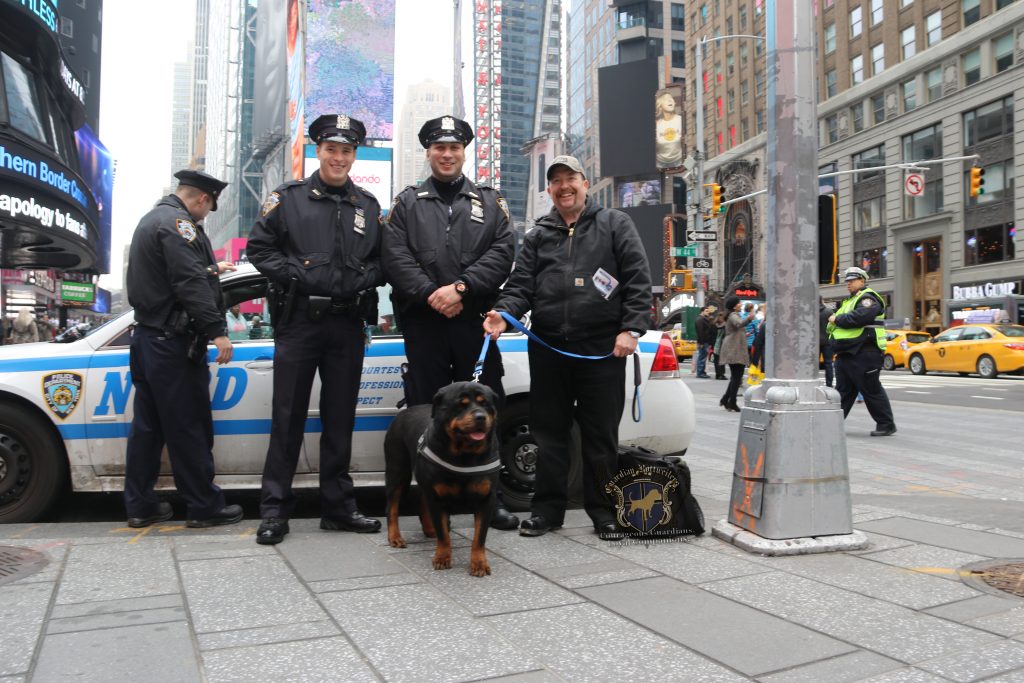 Eva found some more friends <3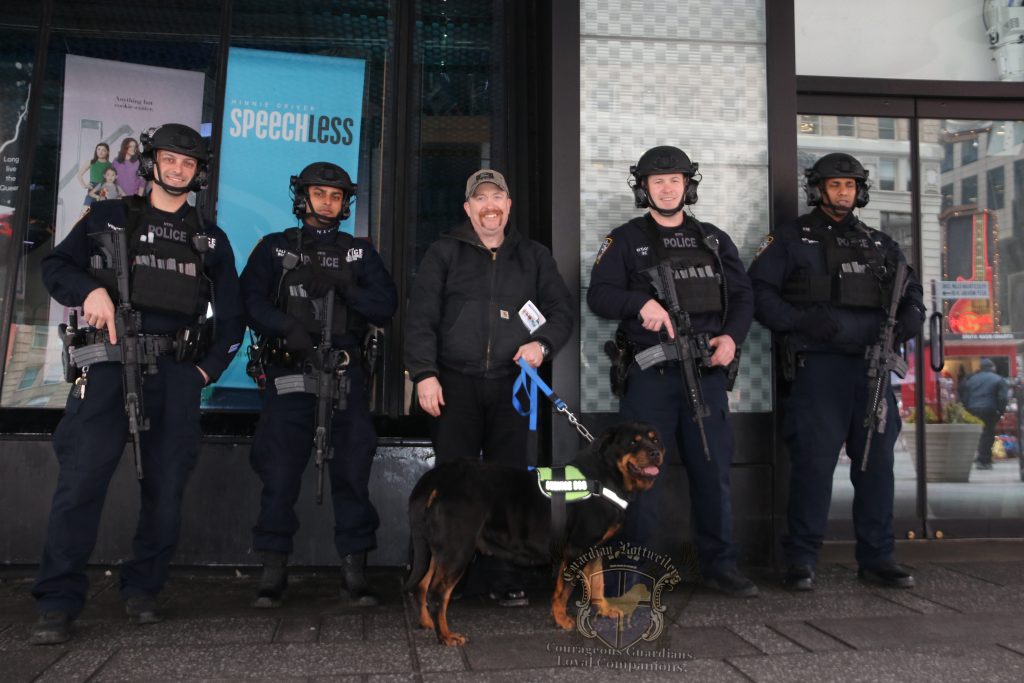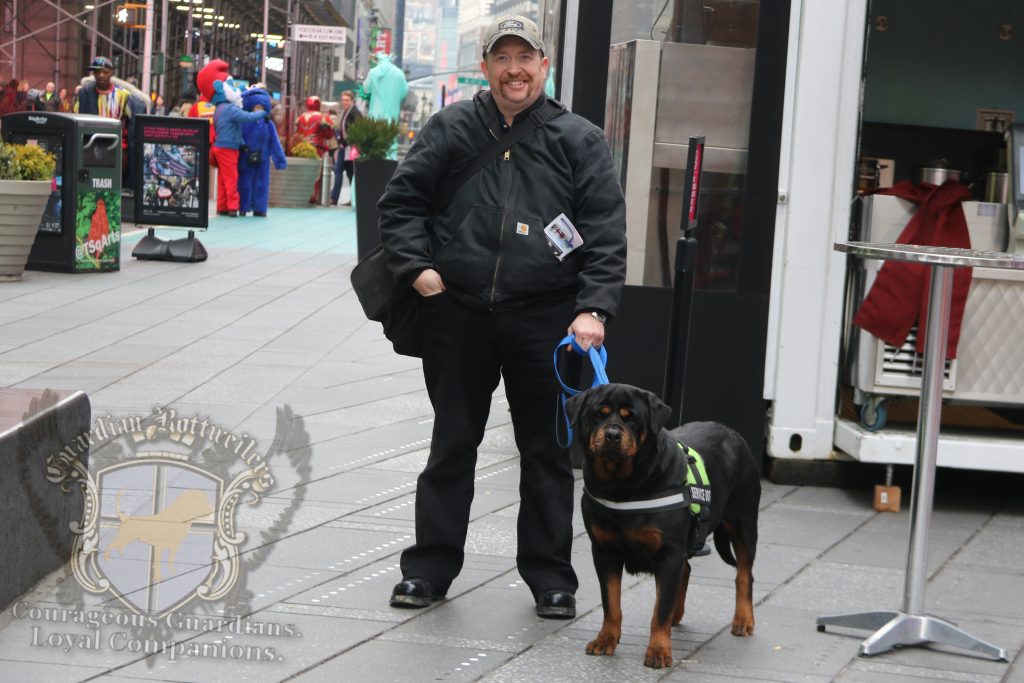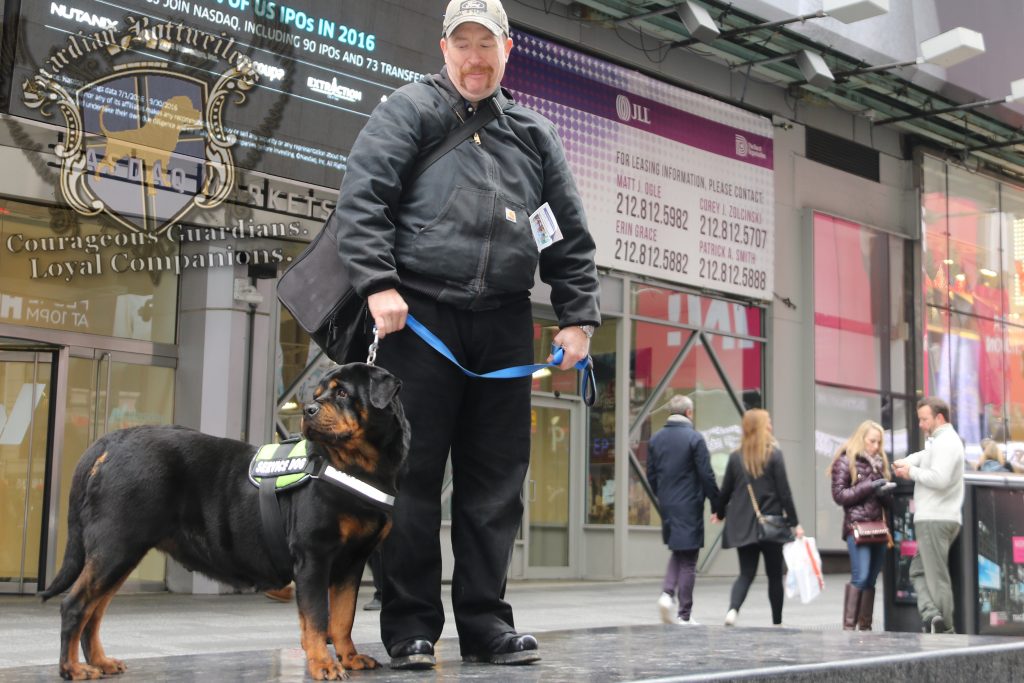 I love the look on her face here- like, "do I have to take a photo with the Cookie Monster??  This is so embarrassing!" lol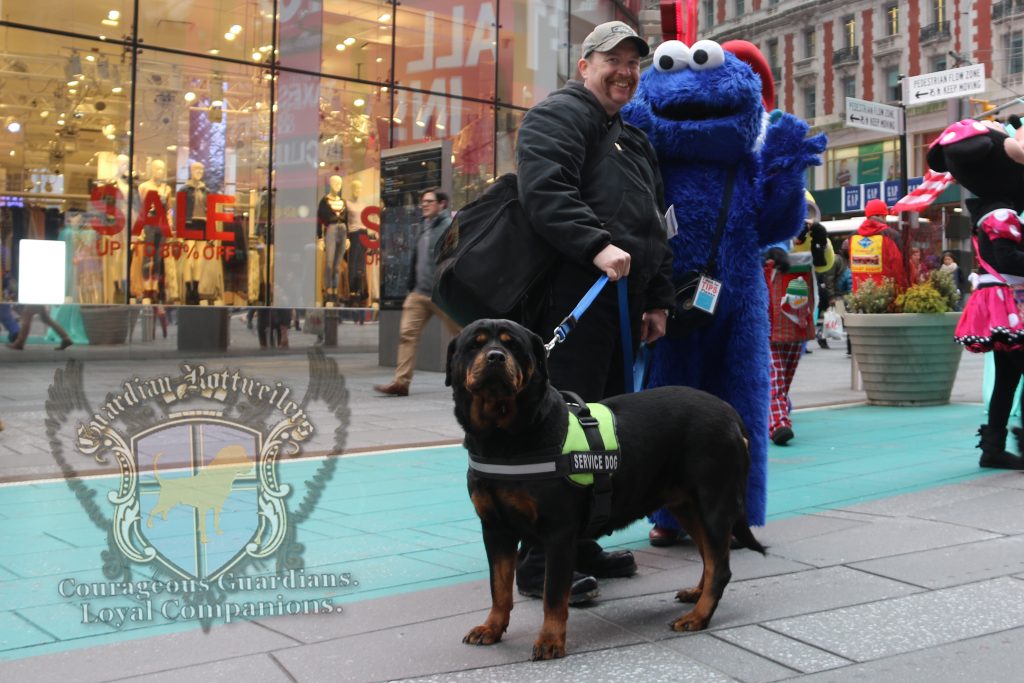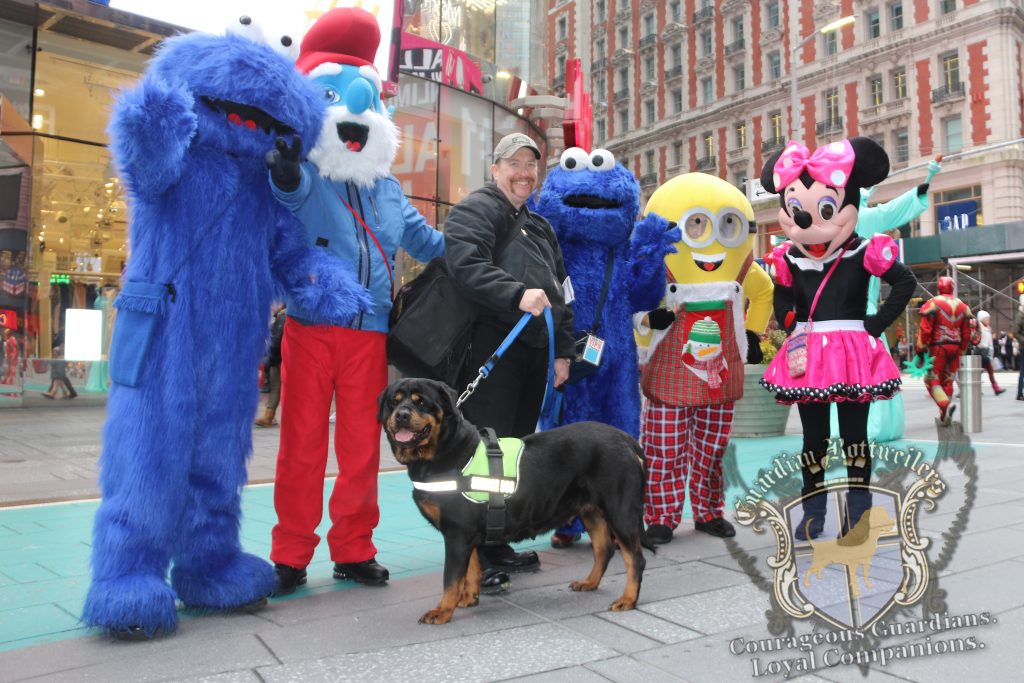 She loved meeting all of the other characters and they all wanted to pet her too <3  What a great girl and fantastic ambassador of the breed <3
There were a ton of protesters because of the inauguration.  We took pics of it from a block or so away, but definitely opted to not tour that bit of NYC 😉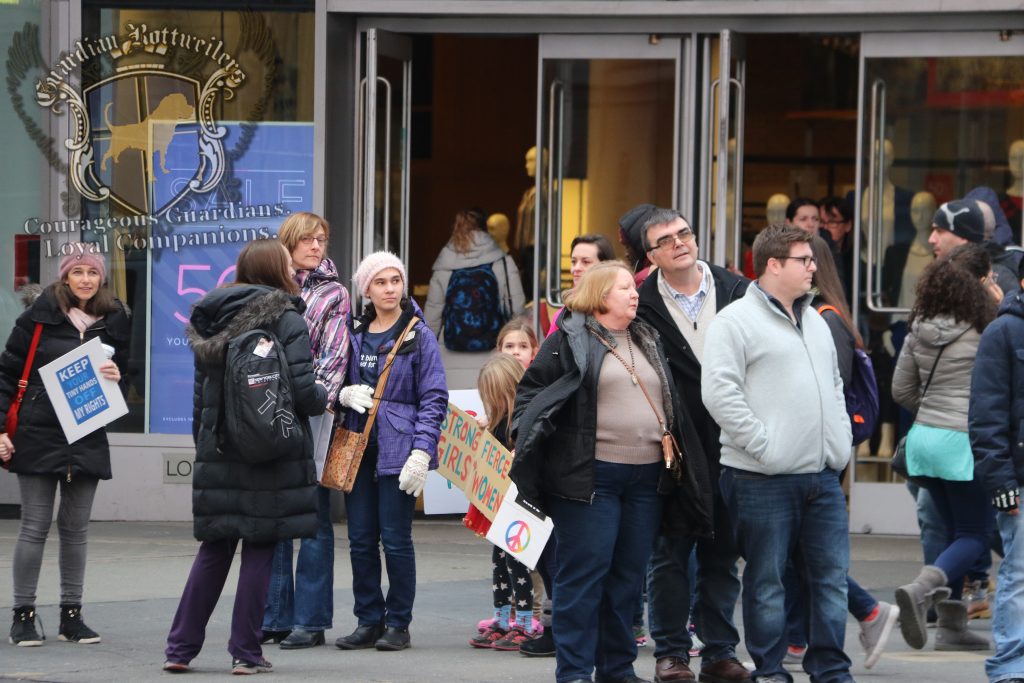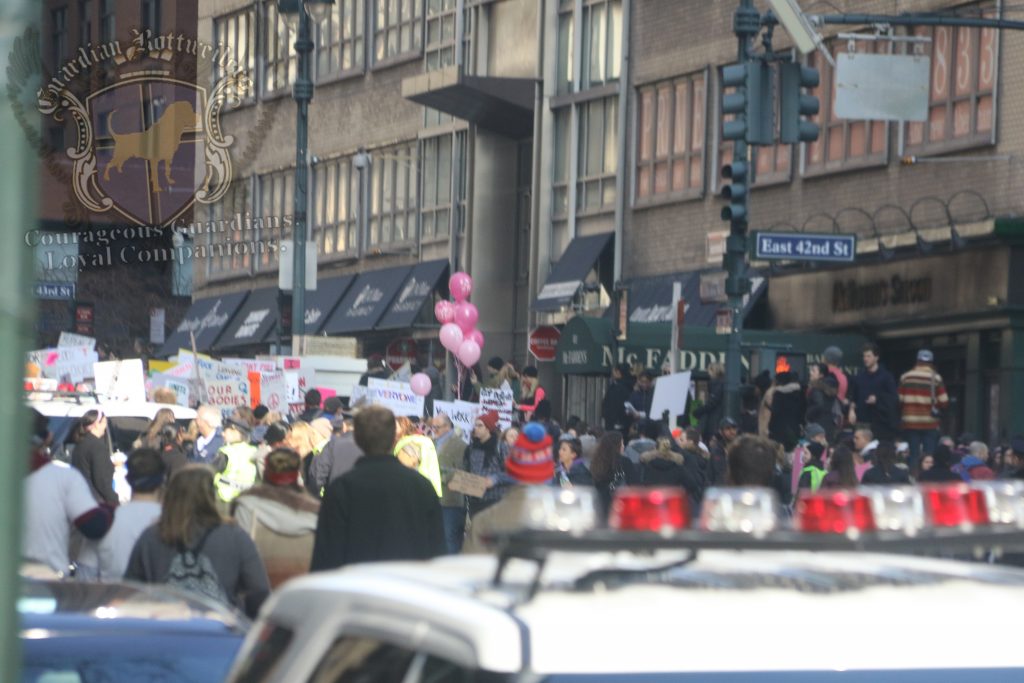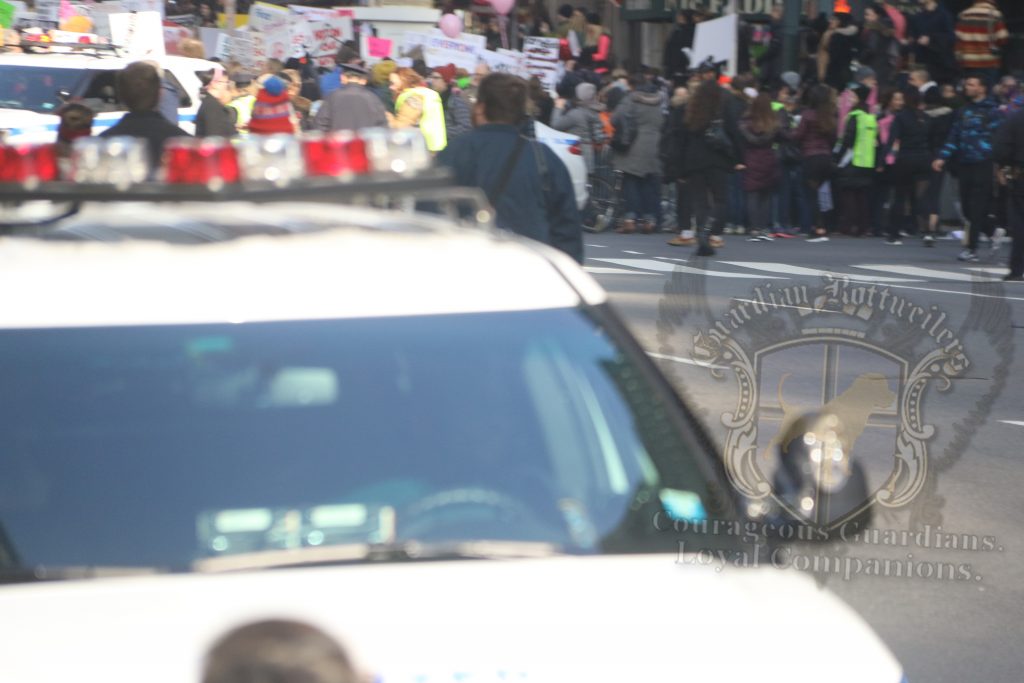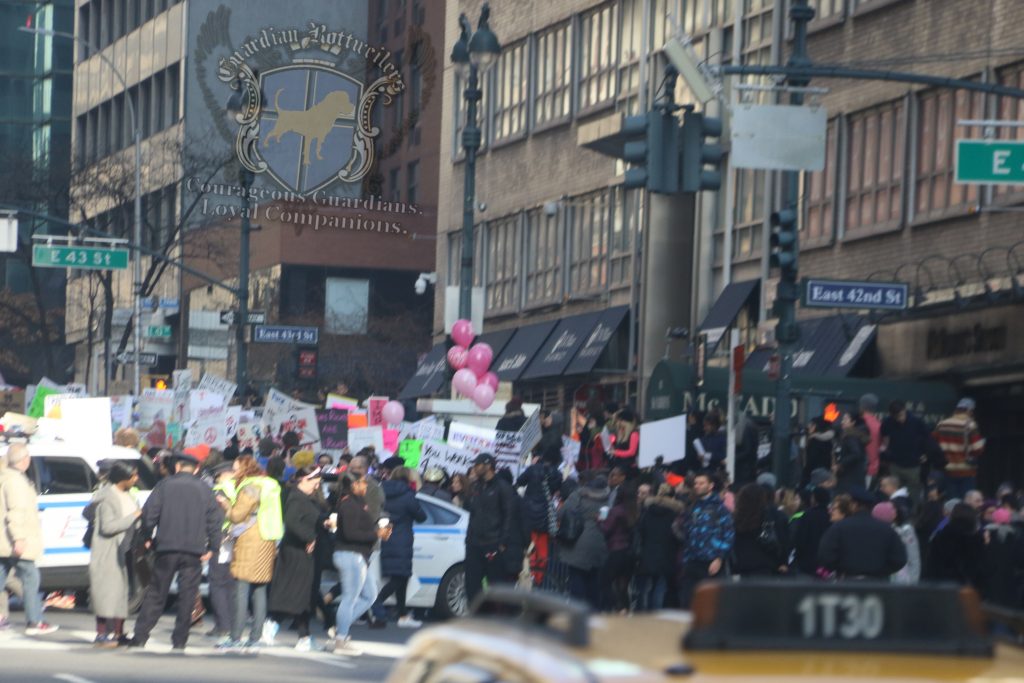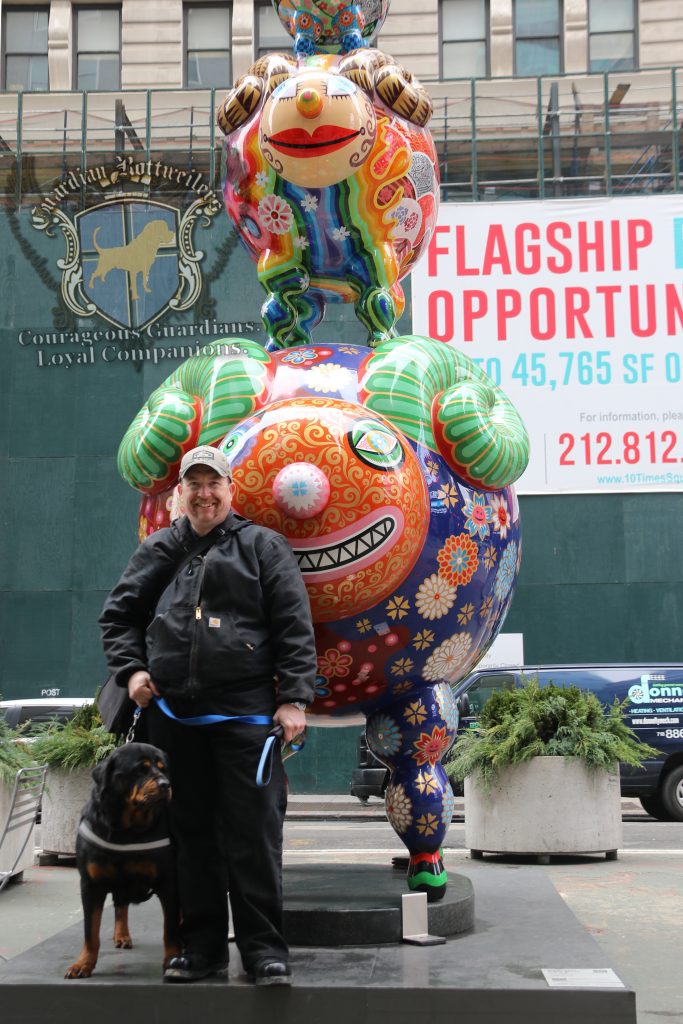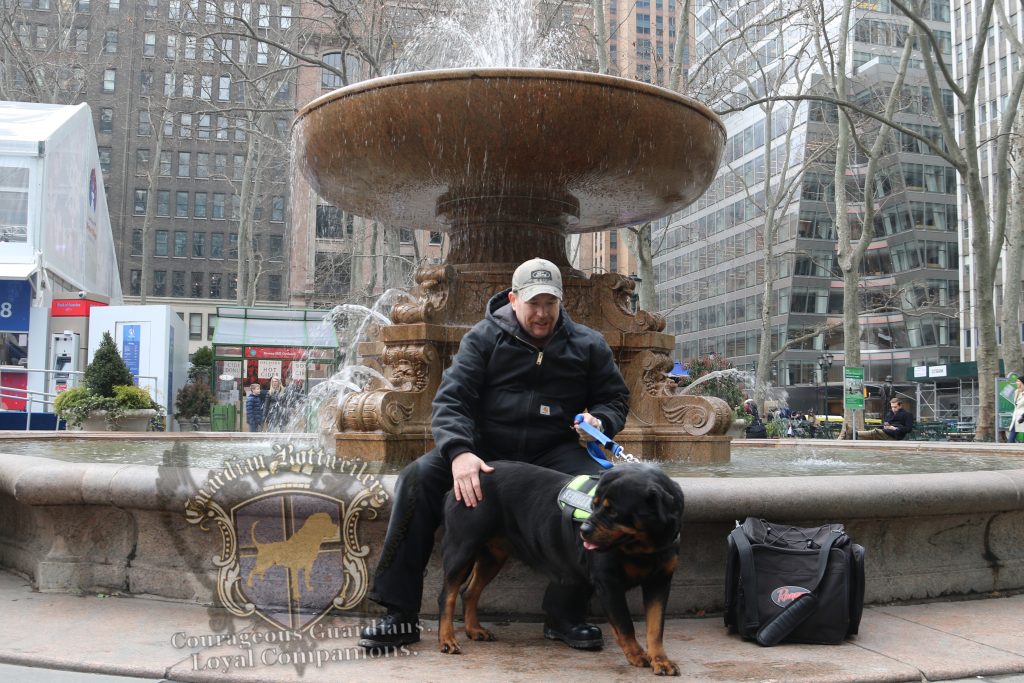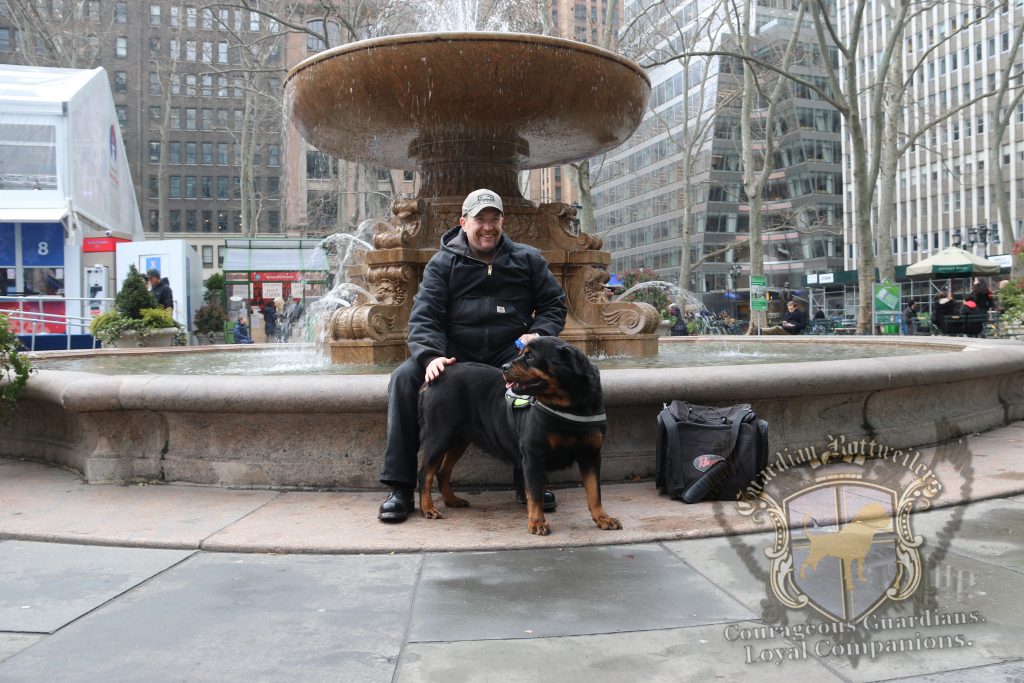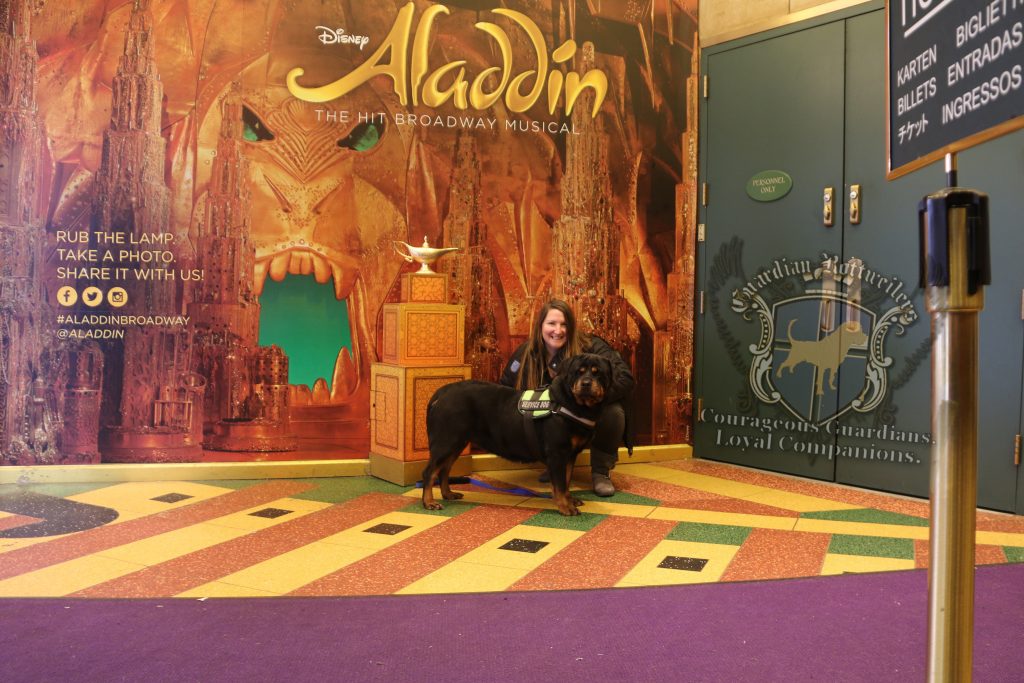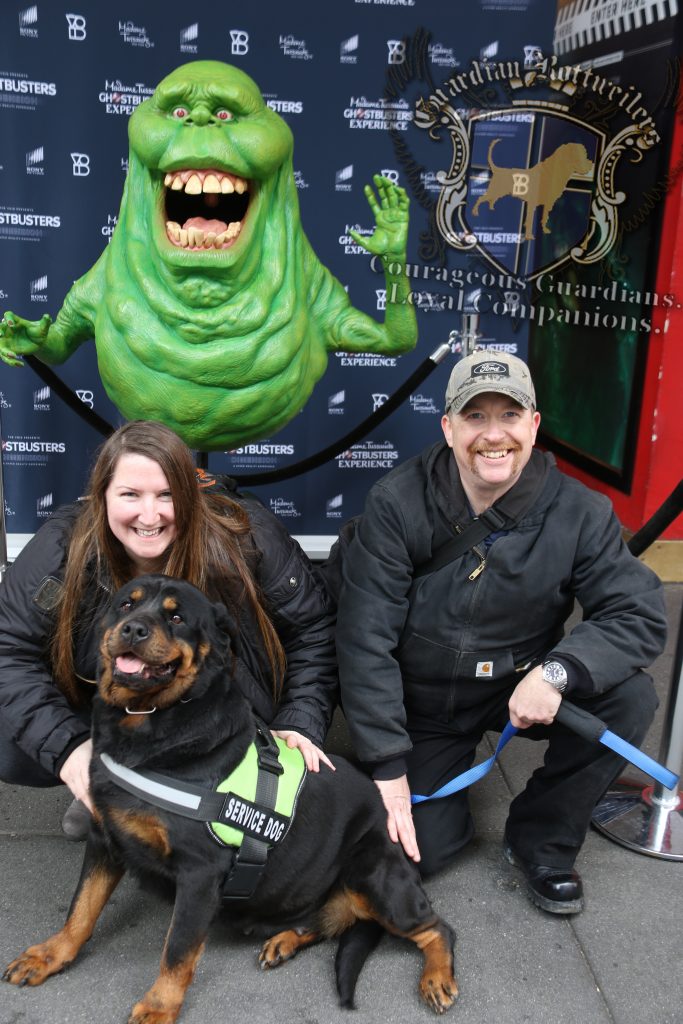 SLIMER!!!  I SOOO remember him from the original Ghost Busters.  Not seen the new one yet.  And of course had to get a photo with Bumblebee for the boys!!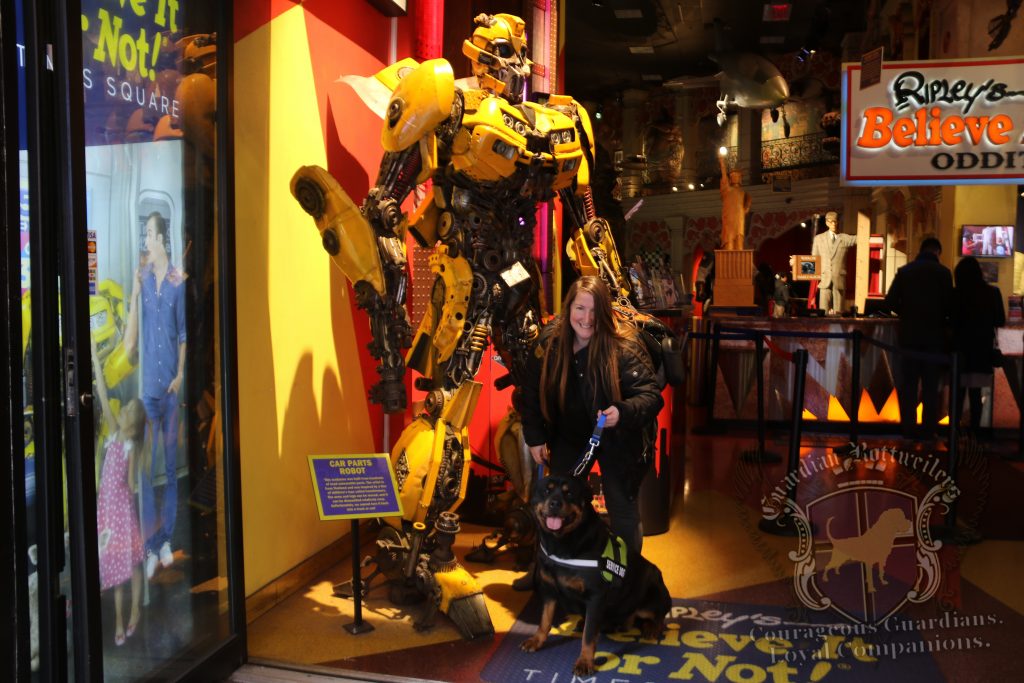 Headed back to the airport after an exhausting day in the city 😉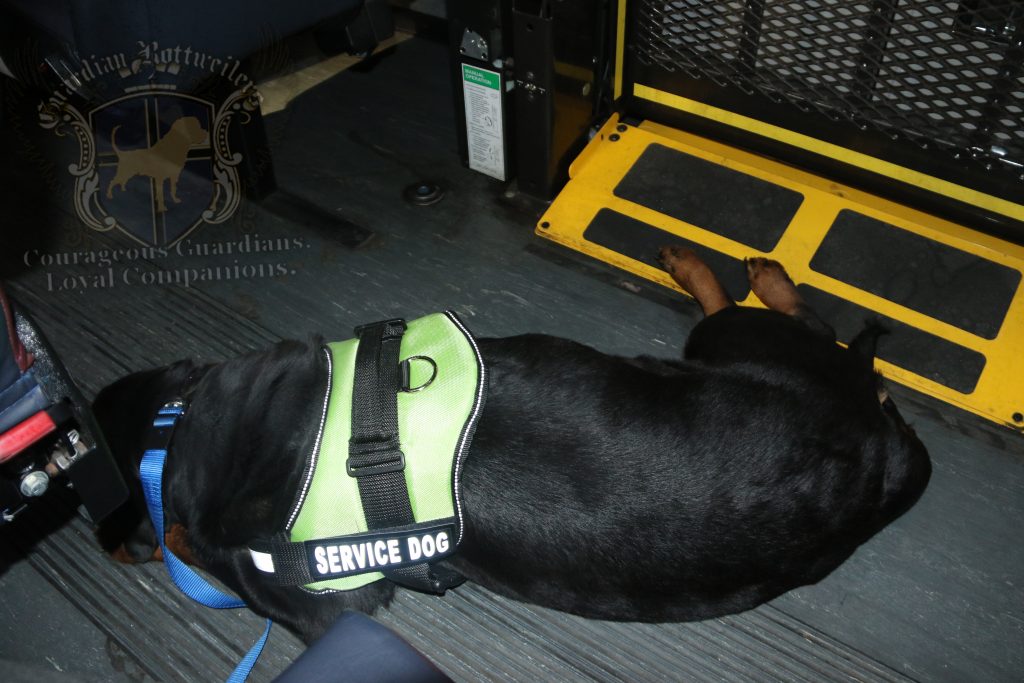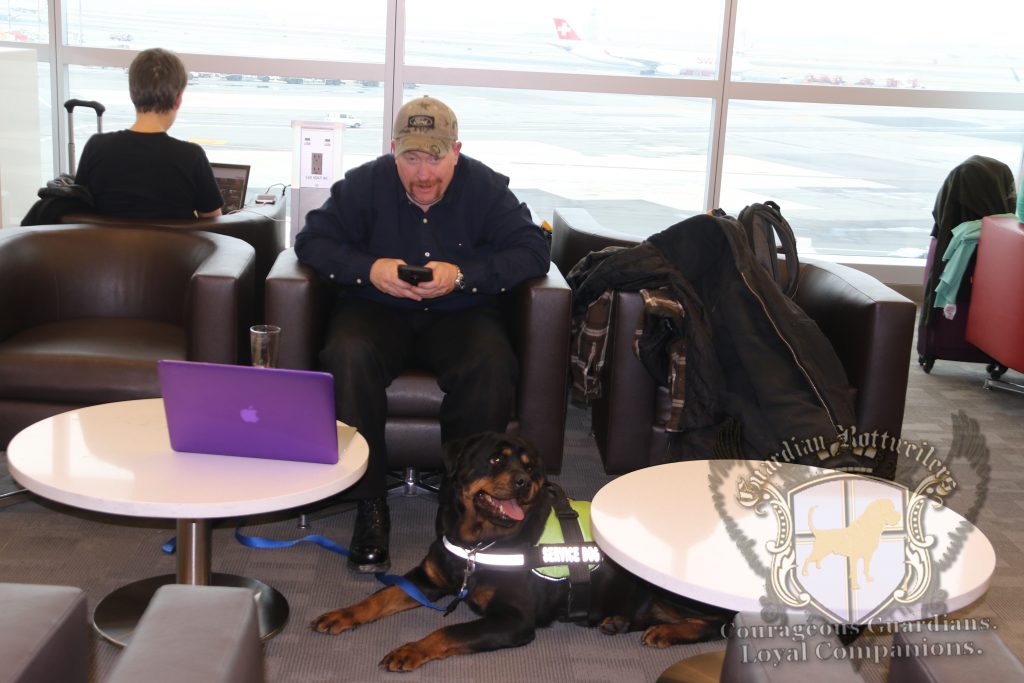 At Delta Sky Club in New York City.  Only about an hour before we are on a plane across the pond!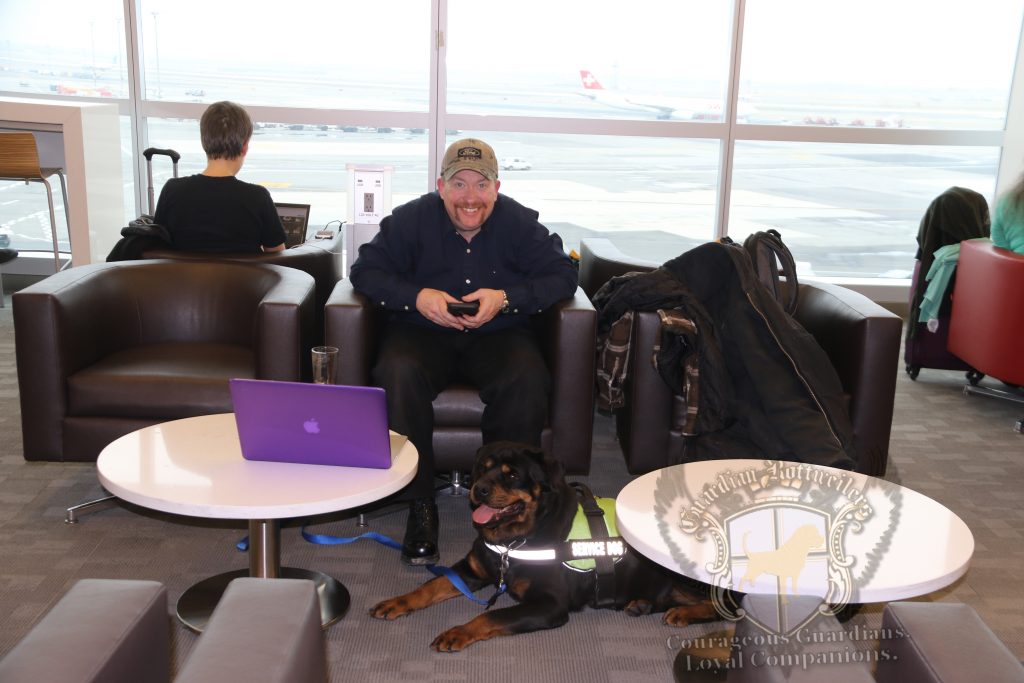 Finally on the plane on the way to Milan, Italy.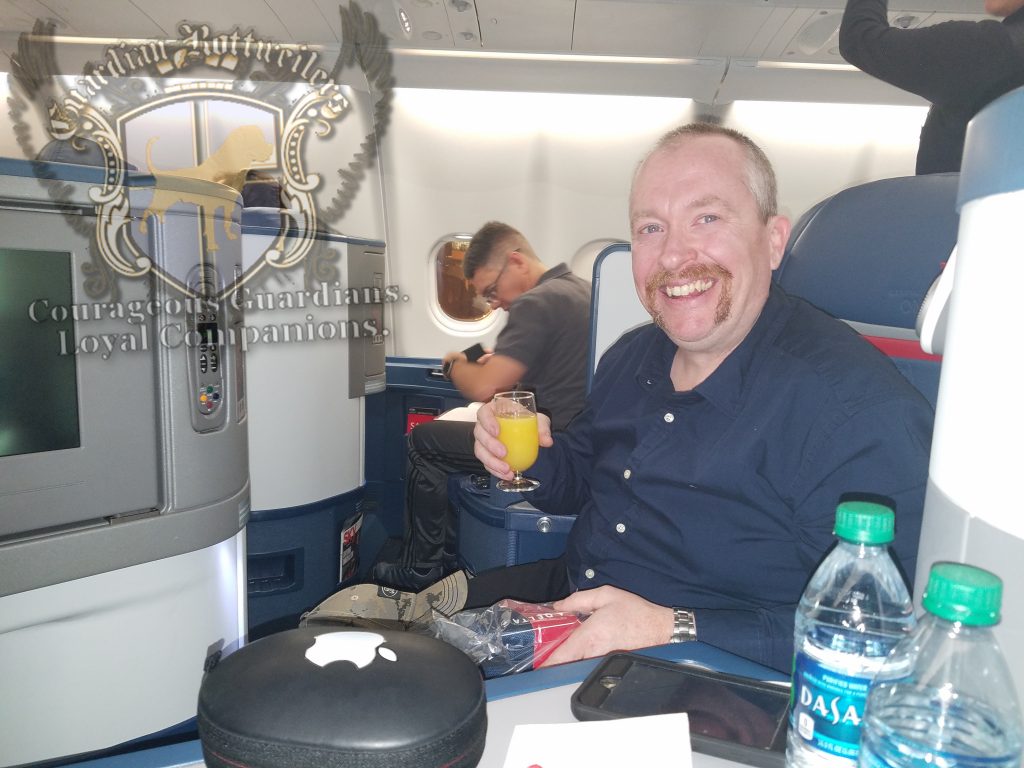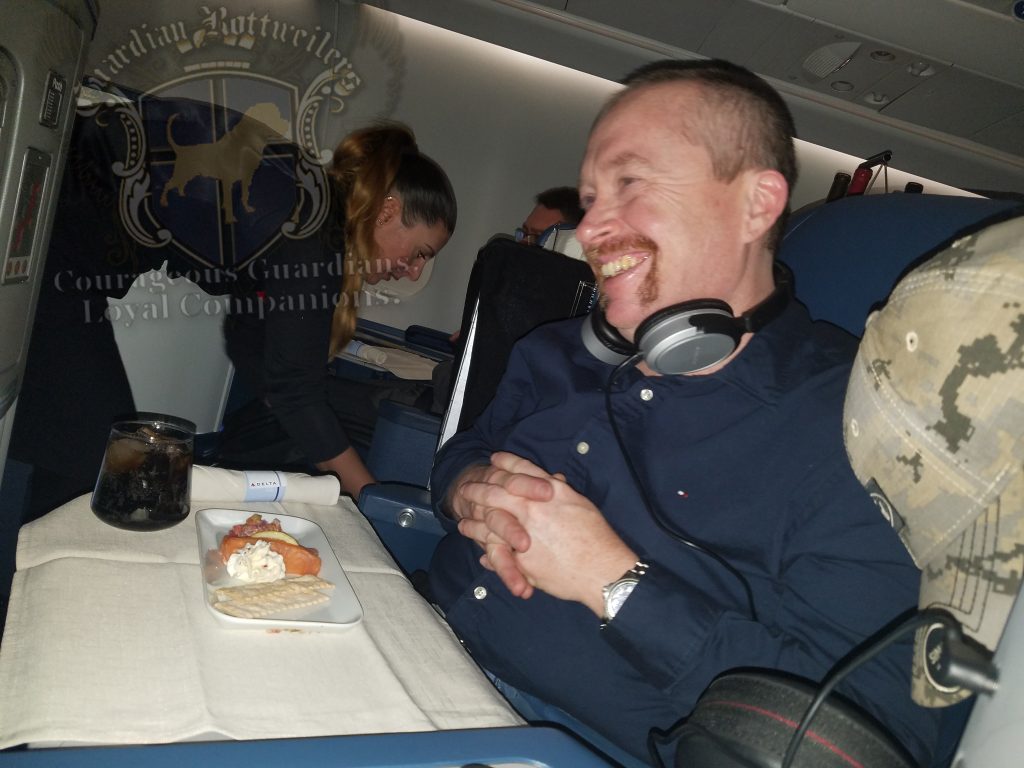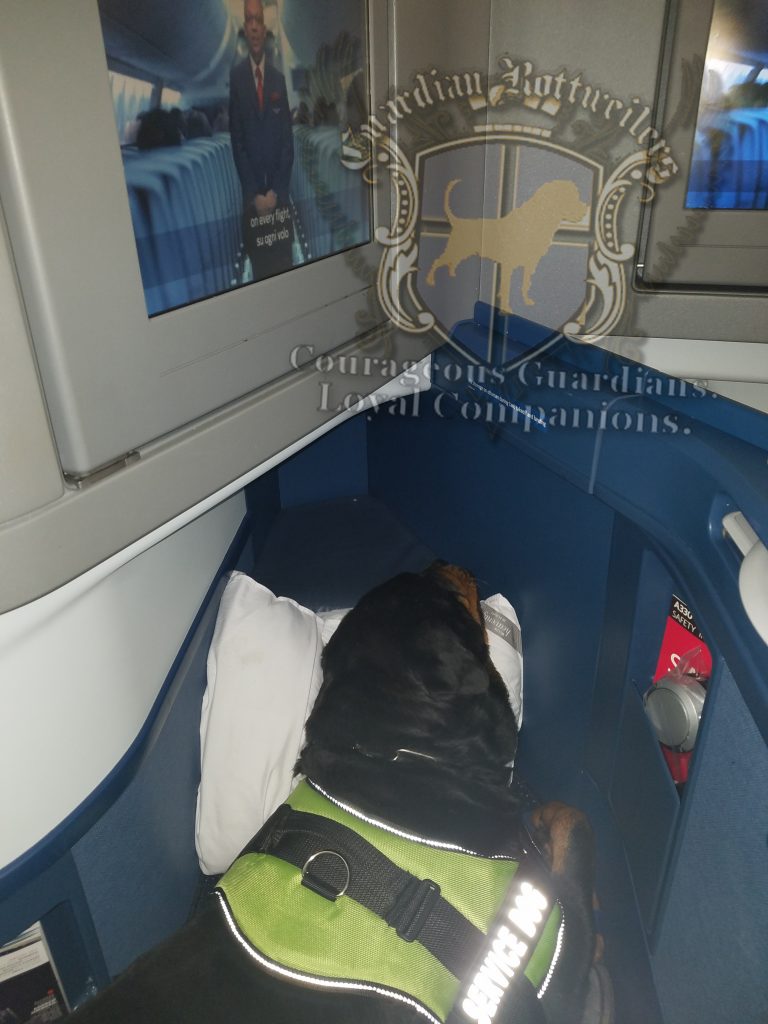 Miss Diva Eva needed her own pillow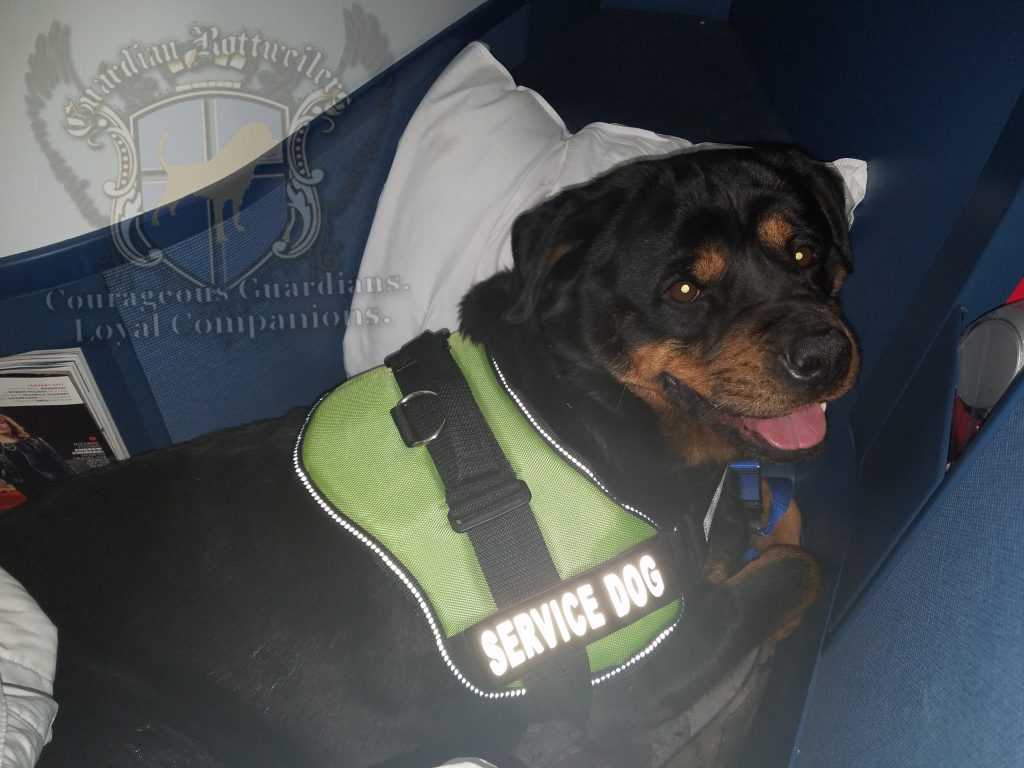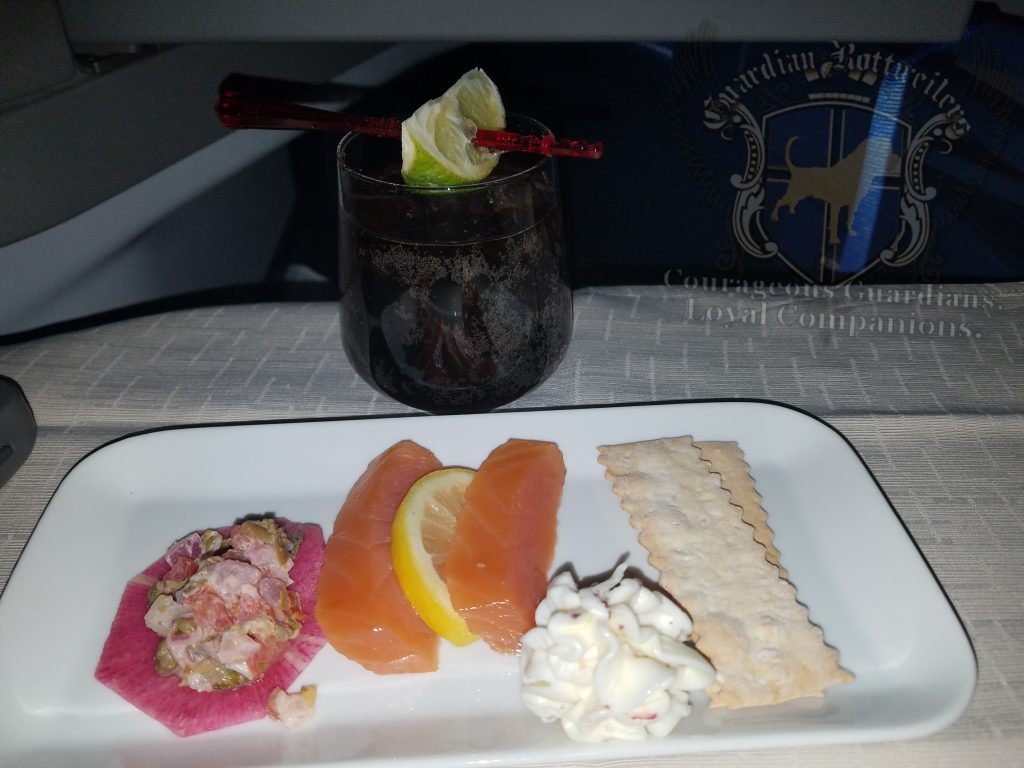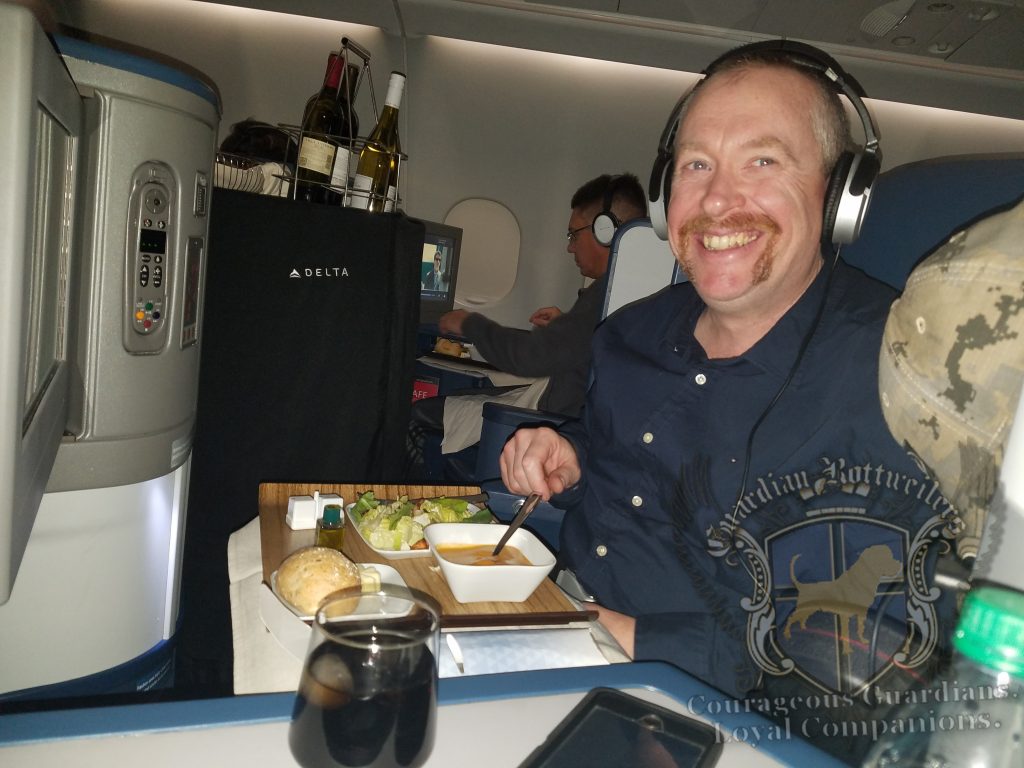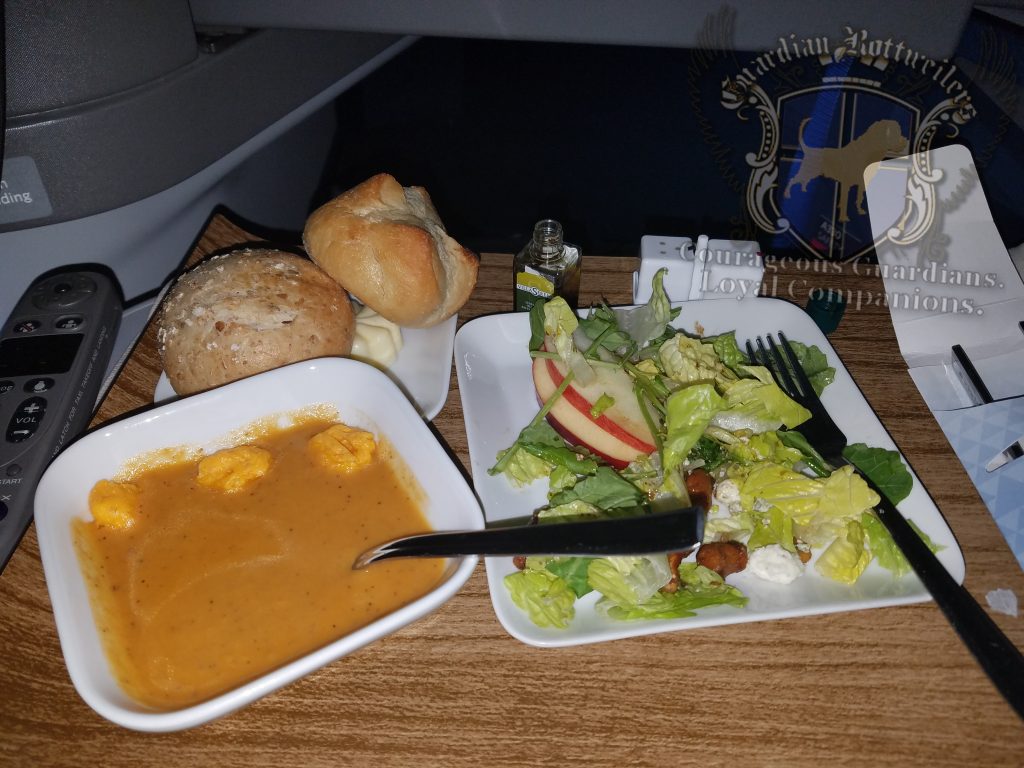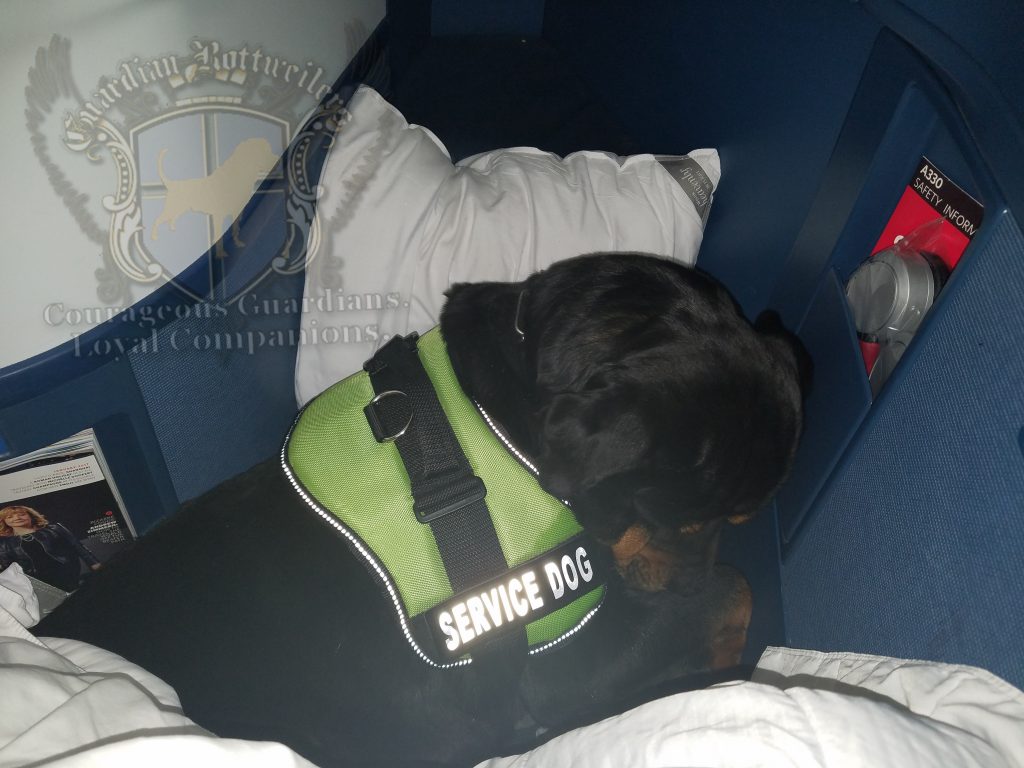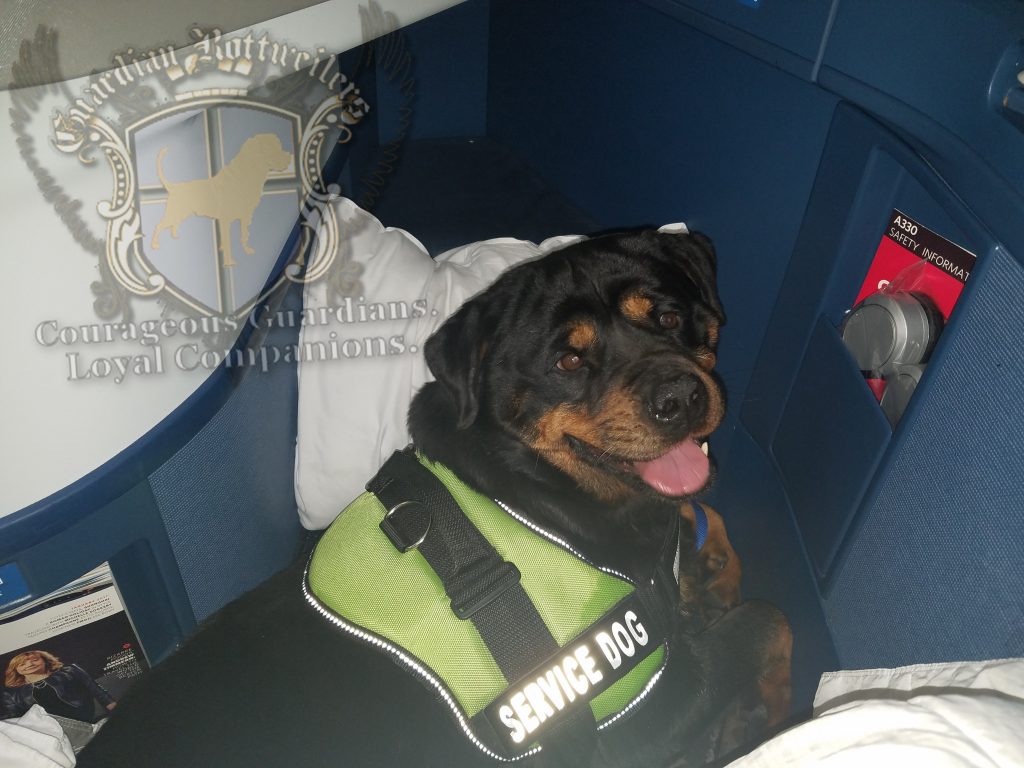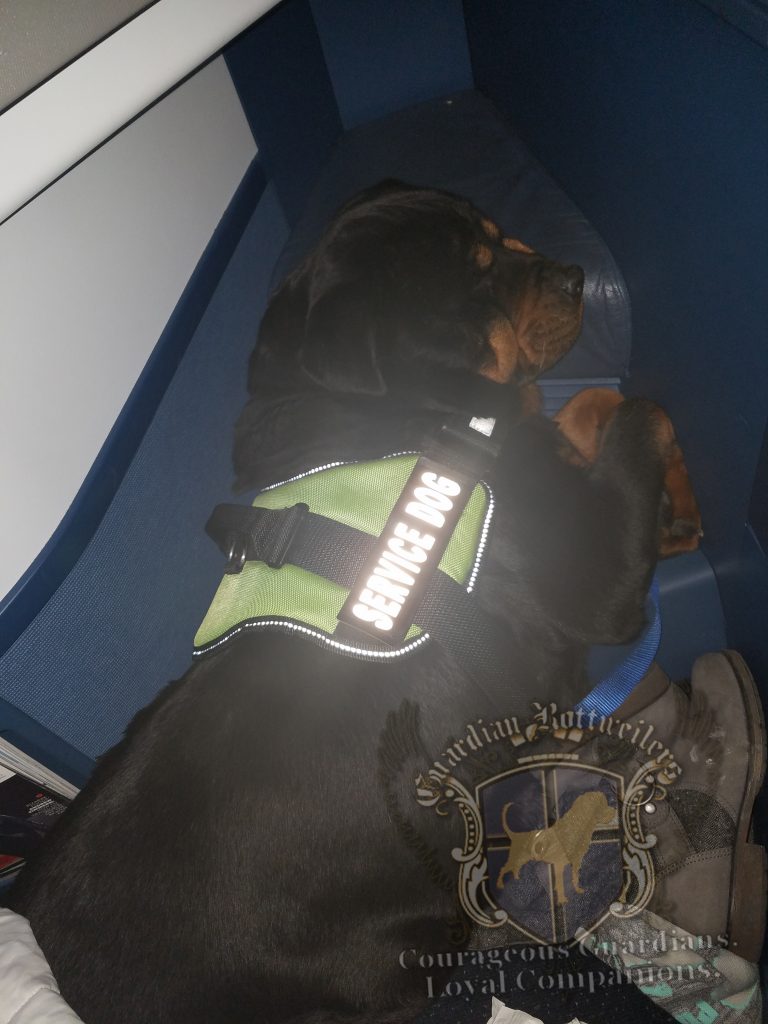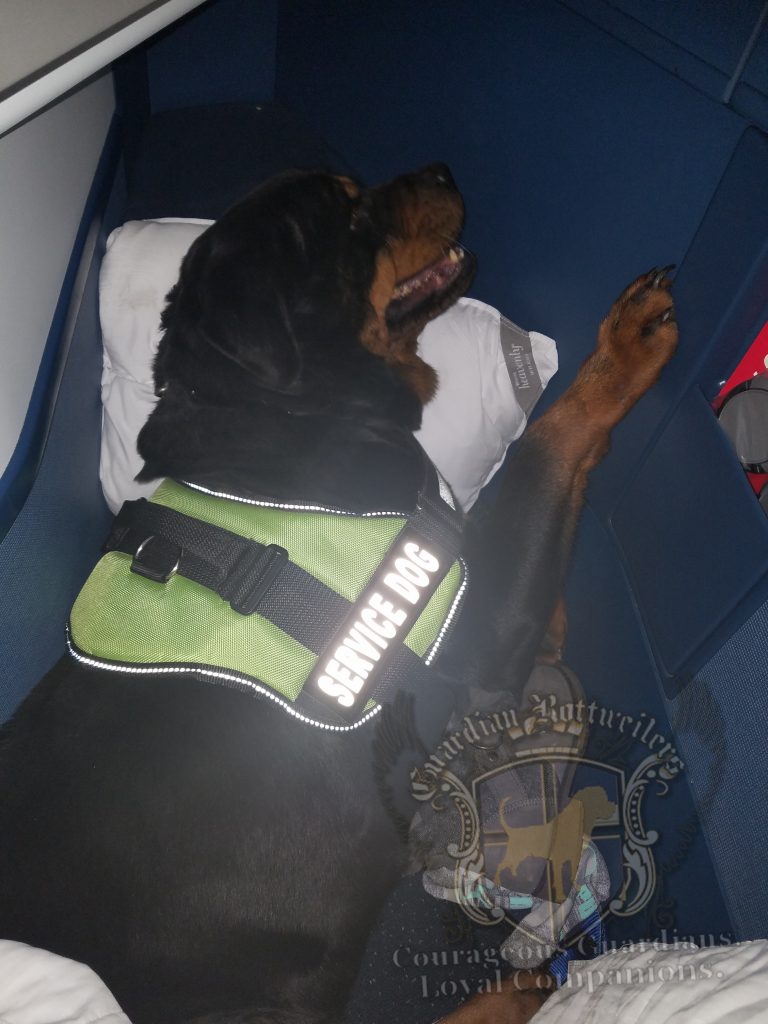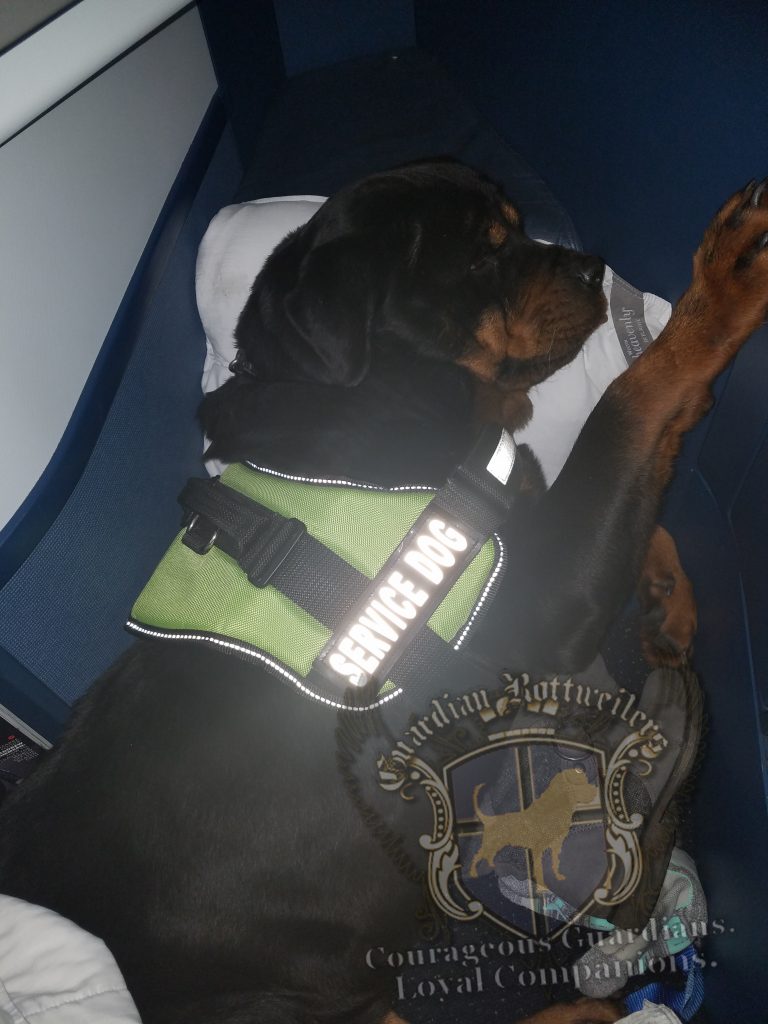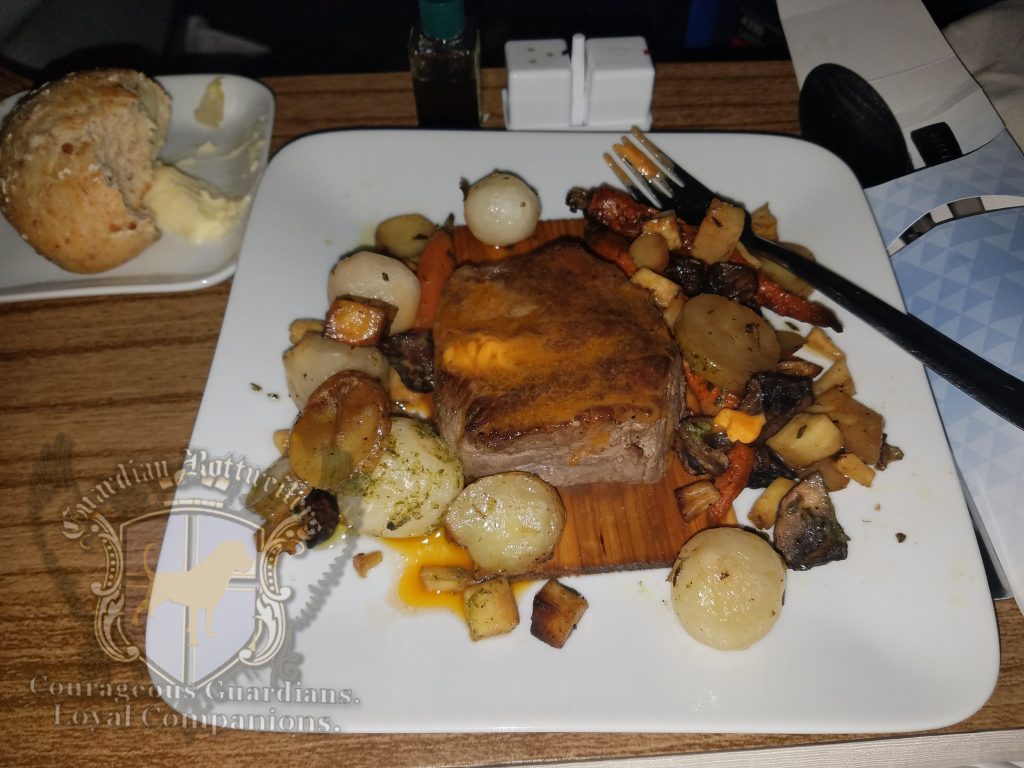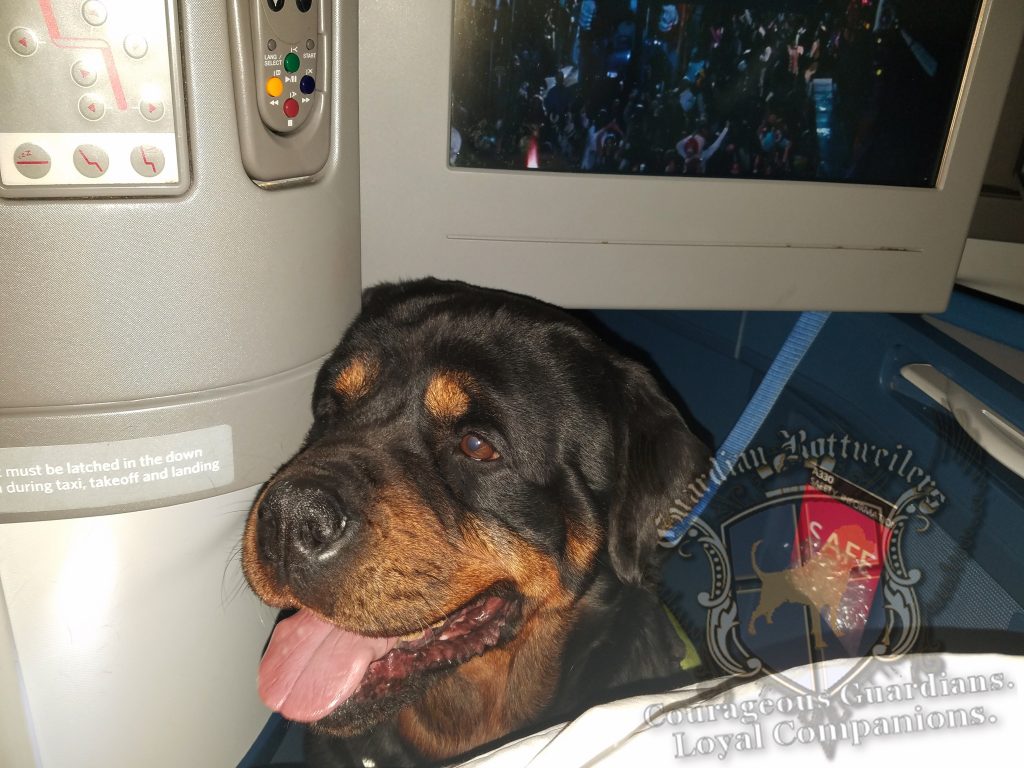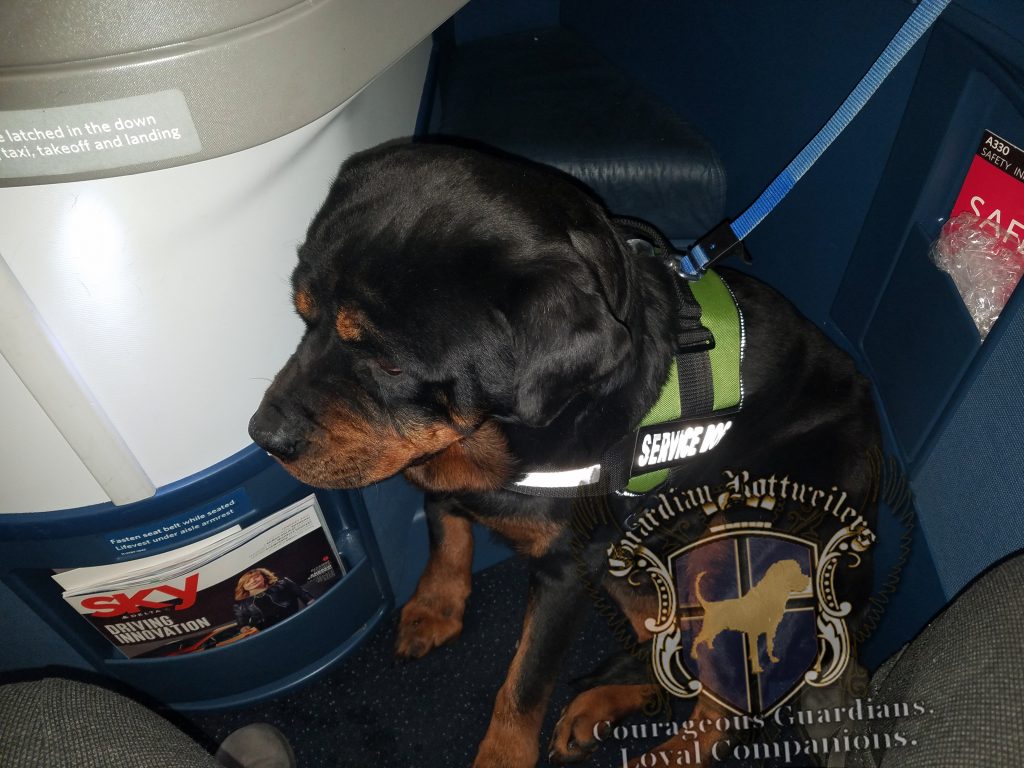 After we landed in Milan, first thing I had to do is go get miss Eva a good breakfast fit for a Diva.  Only give her small bits on the plane because I do not want her to have to go potty or get any motion sickness in case of turbulence, so now she needed a proper Italian breakfast!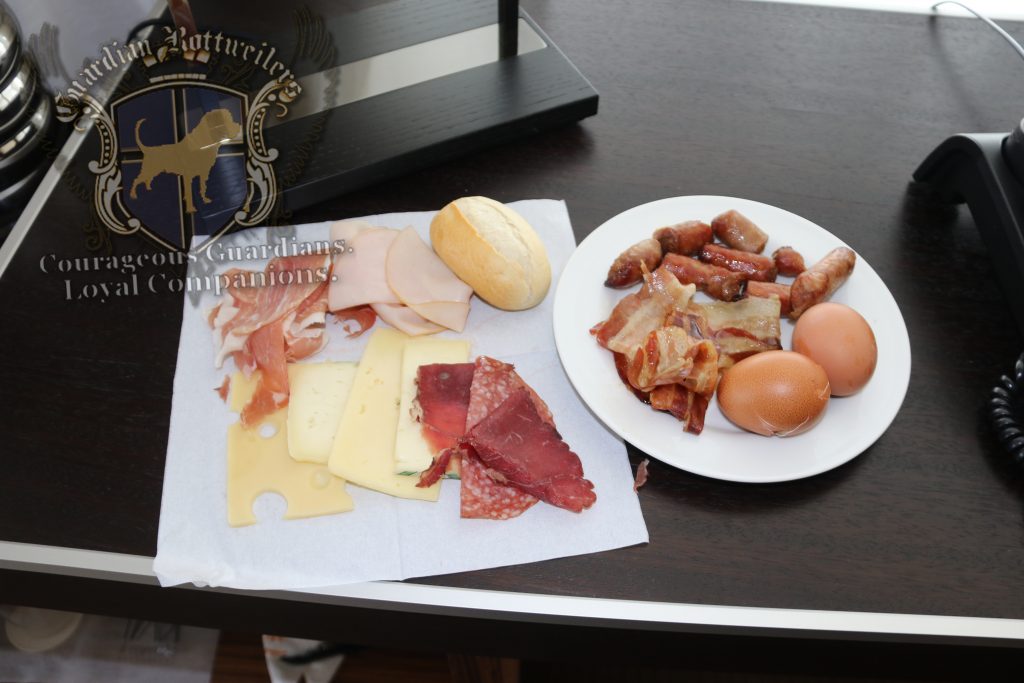 A couple of farm fresh soft boiled eggs, the materials for a Dagwood sandwich (or as my kids call it, a Scooby Do sandwich) and of course some sausage and bacon because, according to Korbin, it is not a proper breakfast without bacon 😉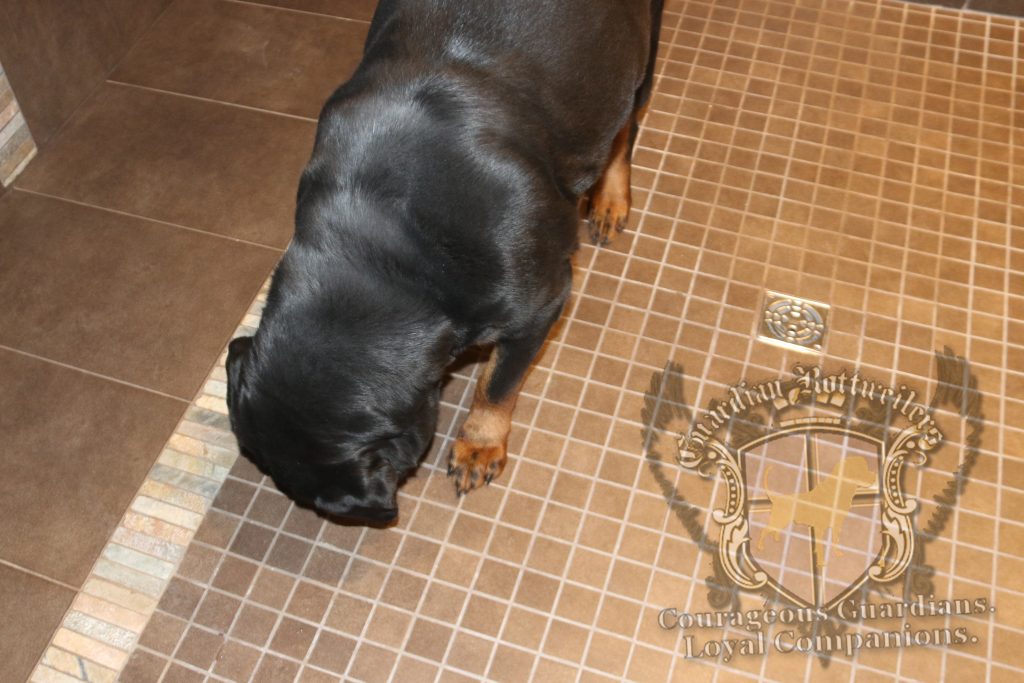 So wish I would have gotten this bit on camera! lol  We give our dogs whole eggs from our chickens all the time as well as sometimes just crack them over their food.  I do not know if it was because when she gently bit it the liquid gold did not come out or what, but she was thoroughly perplexed by the egg.  She carried it around for a bit and then just sat it down, not sure what to do.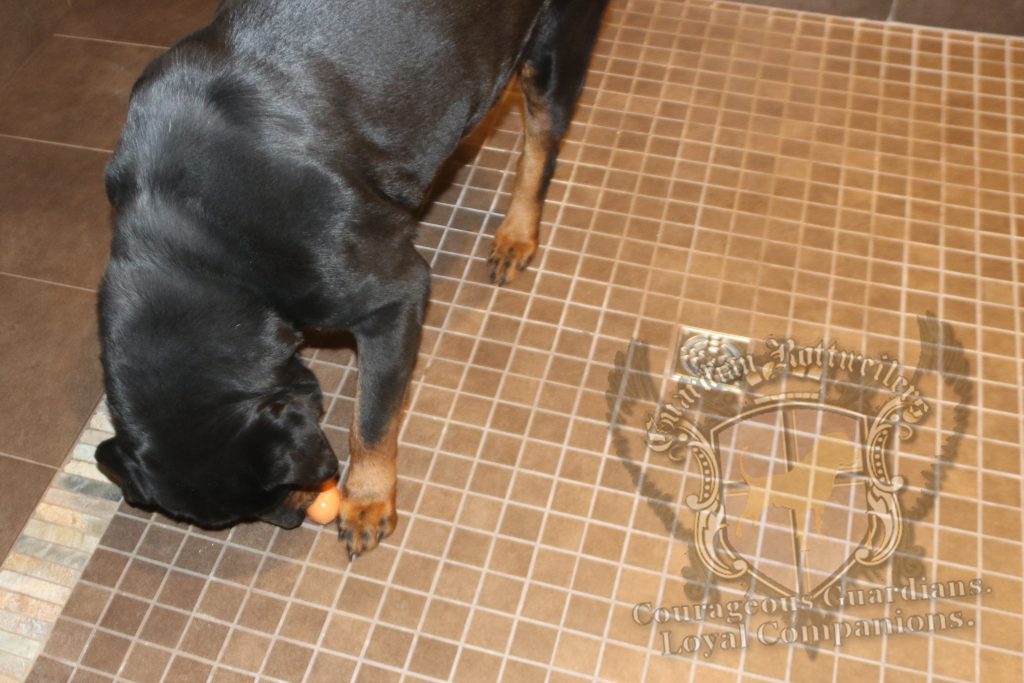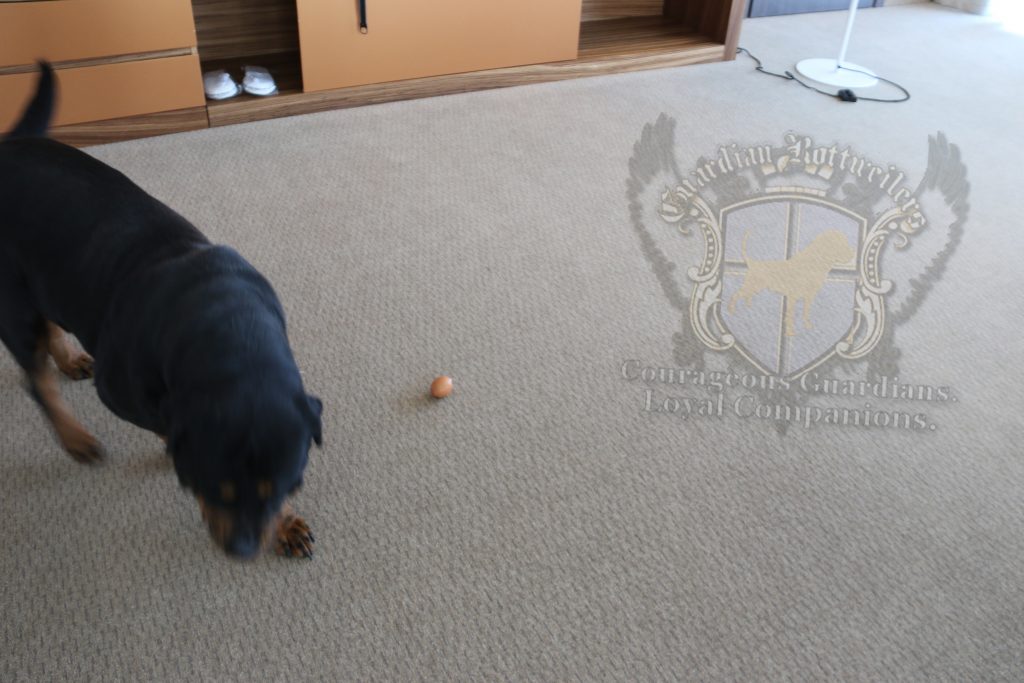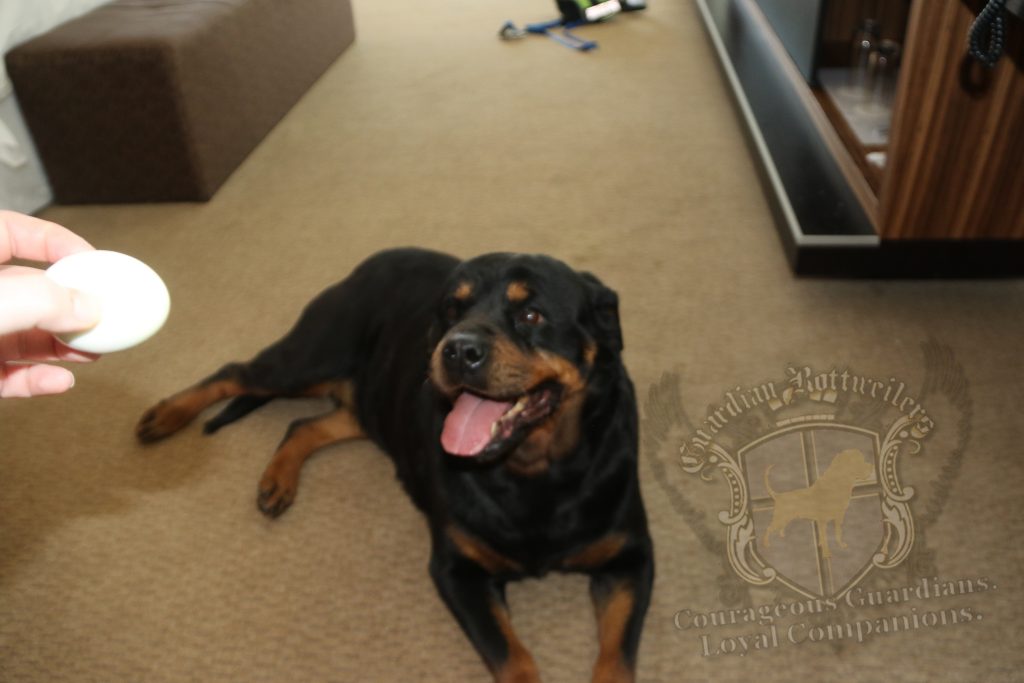 I peeled the egg for this Diva and then she devoured it!  Guess she was just expecting proper service 😉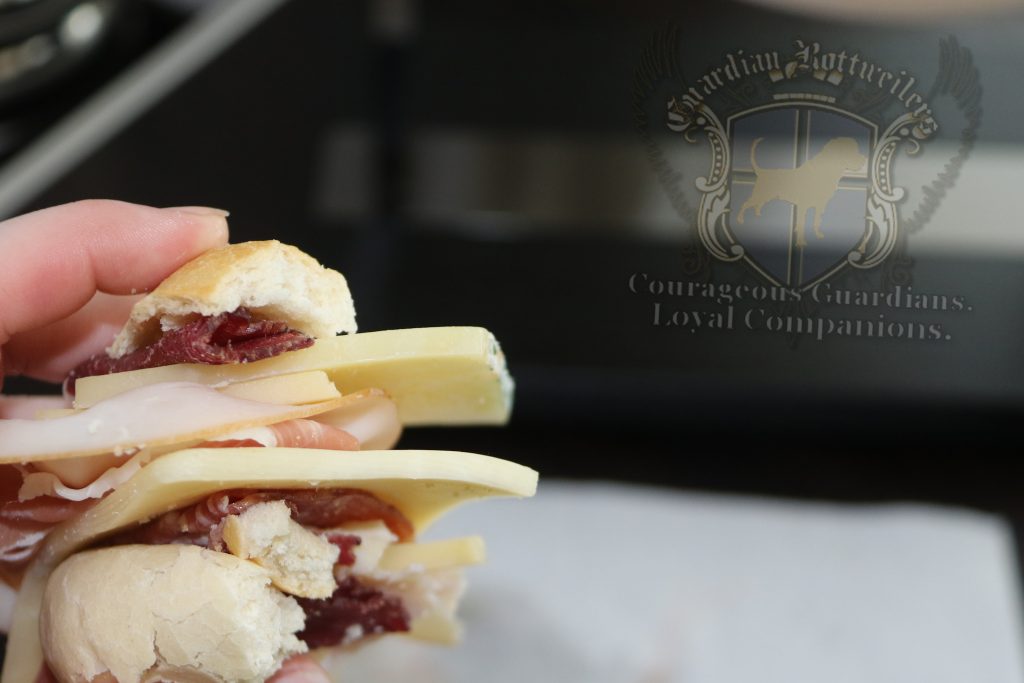 A sandwich fit for a Diva named Eva 😉


Needed to wash the rest of the sandwich down with a bit of water before starting on the important bits 😉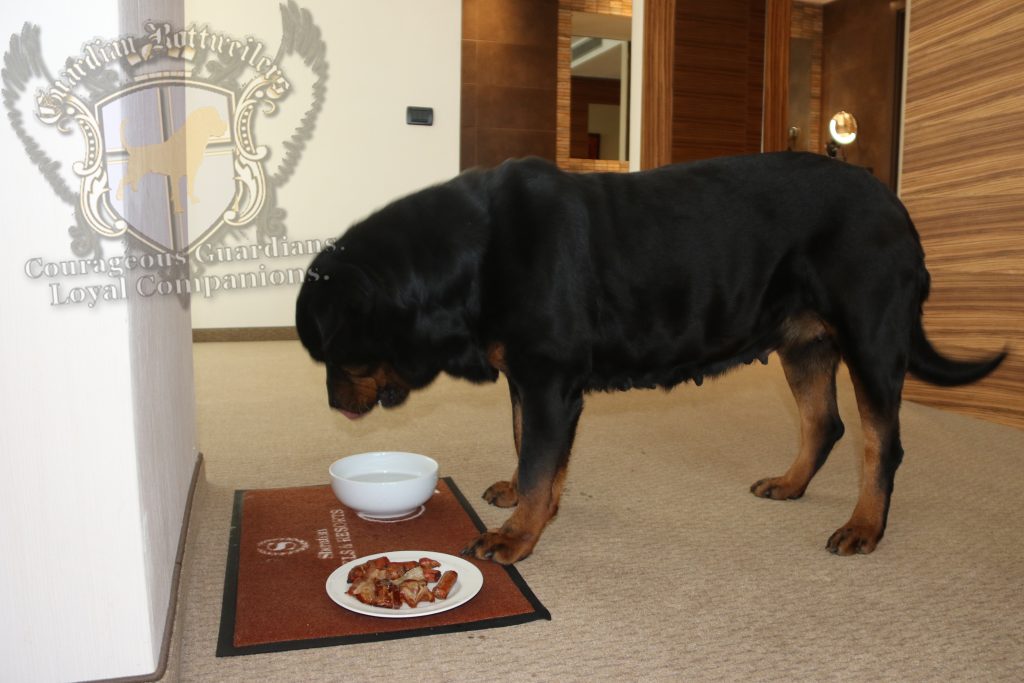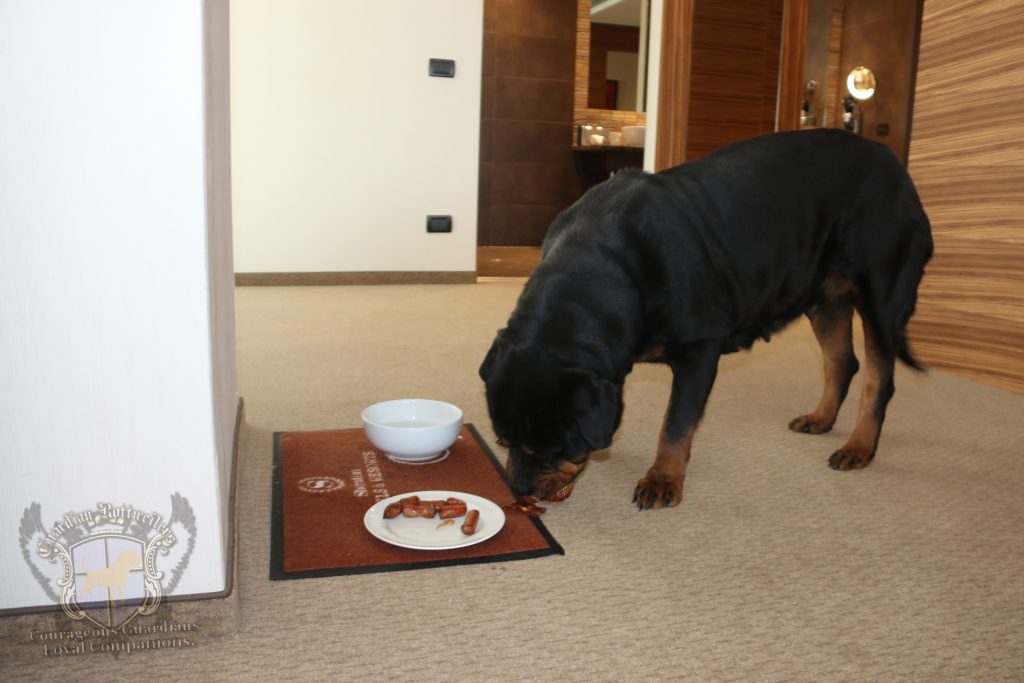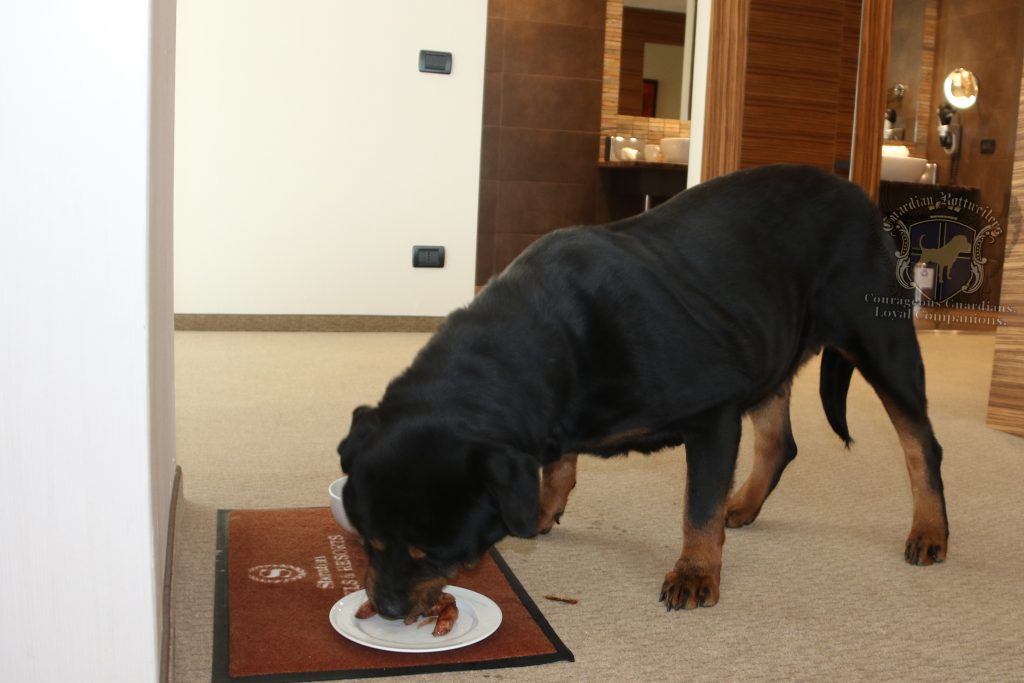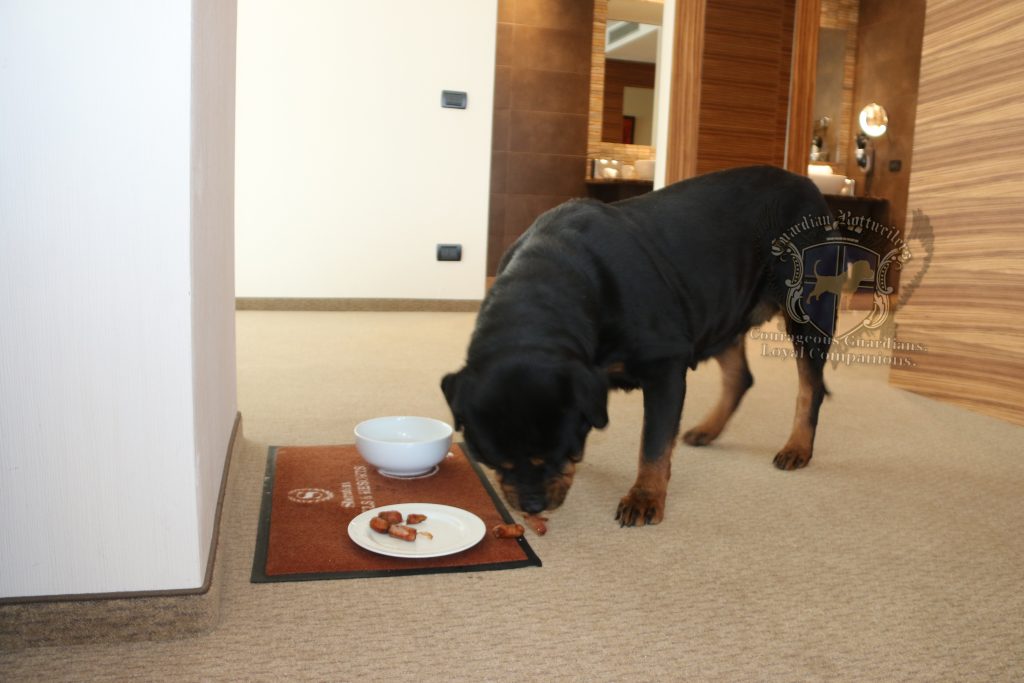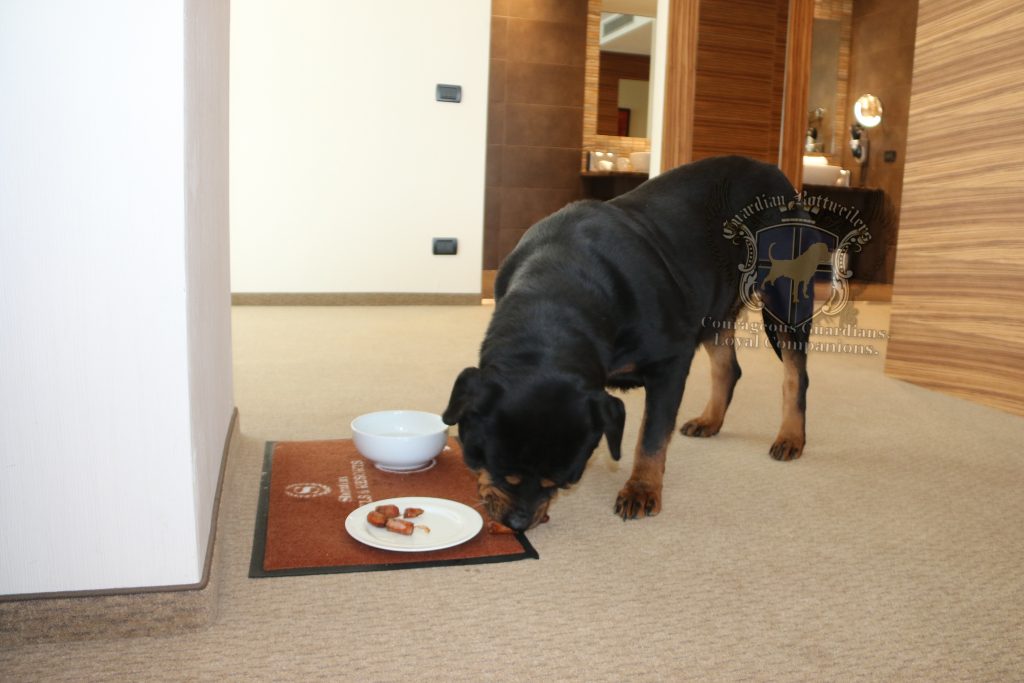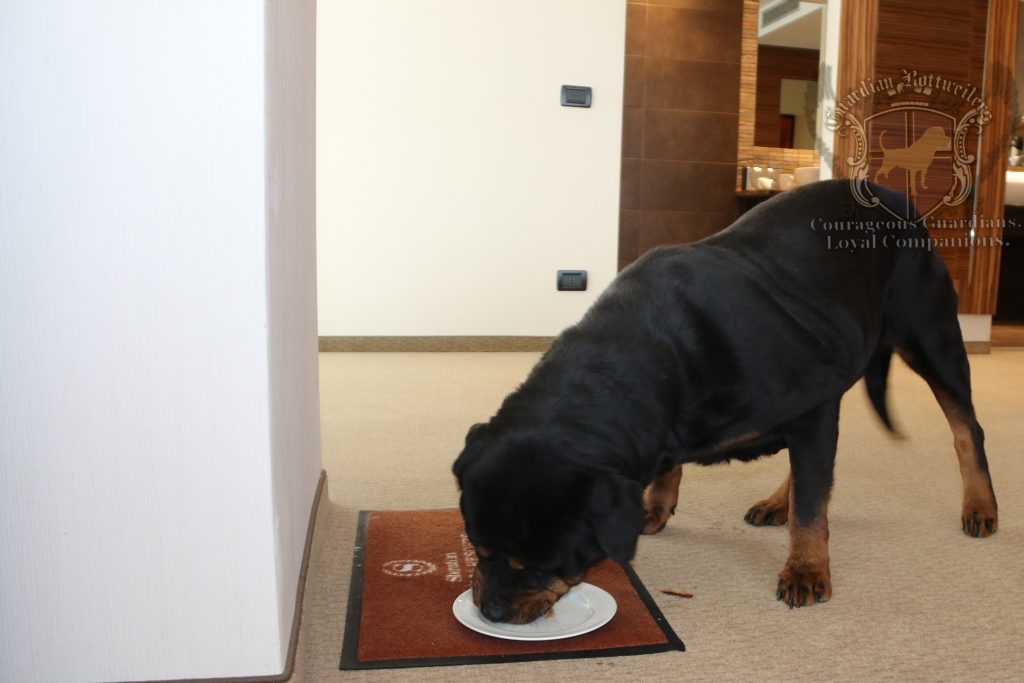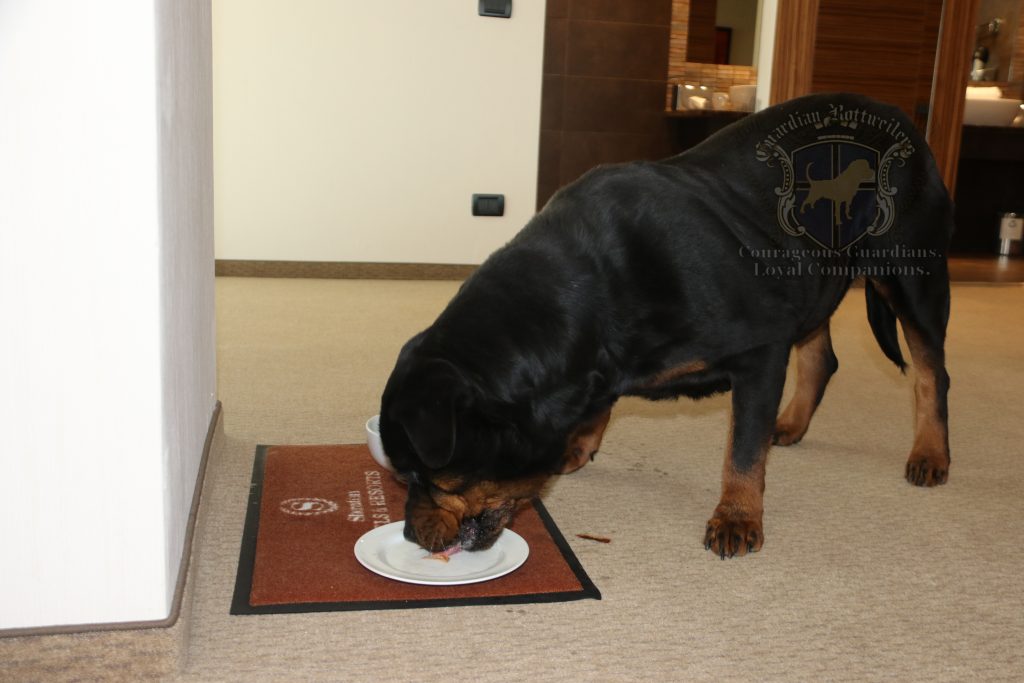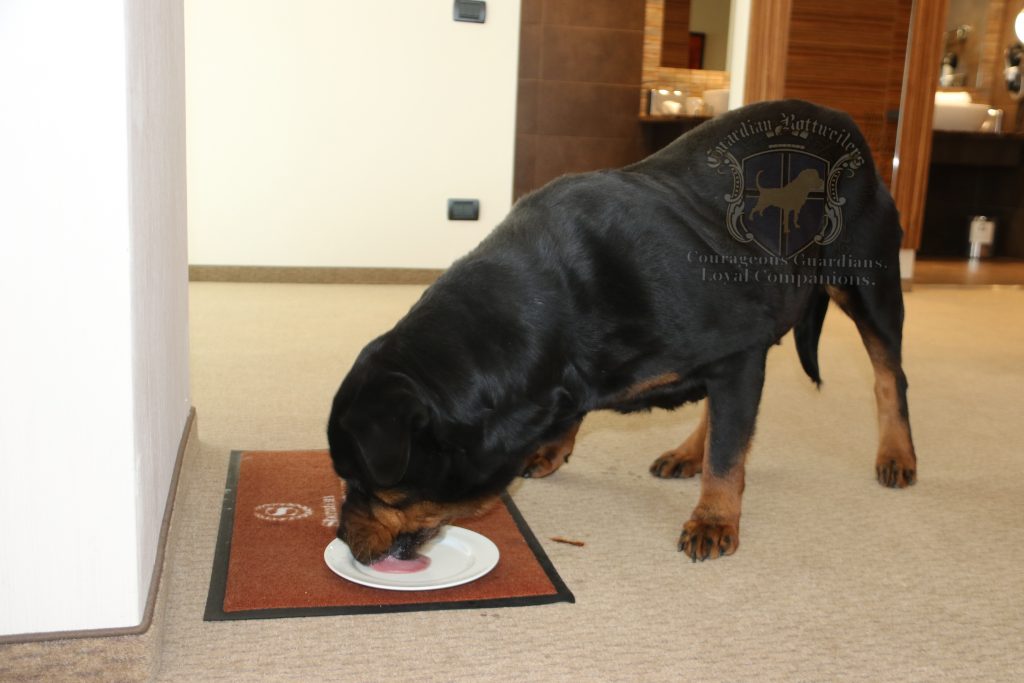 Talk about licking the plate clean 😉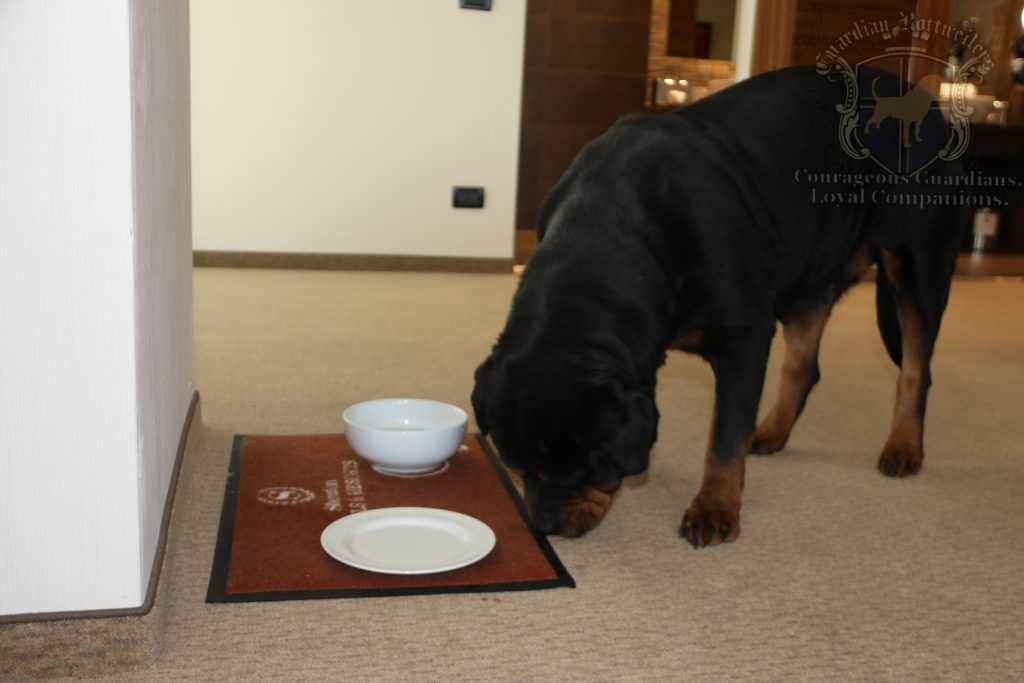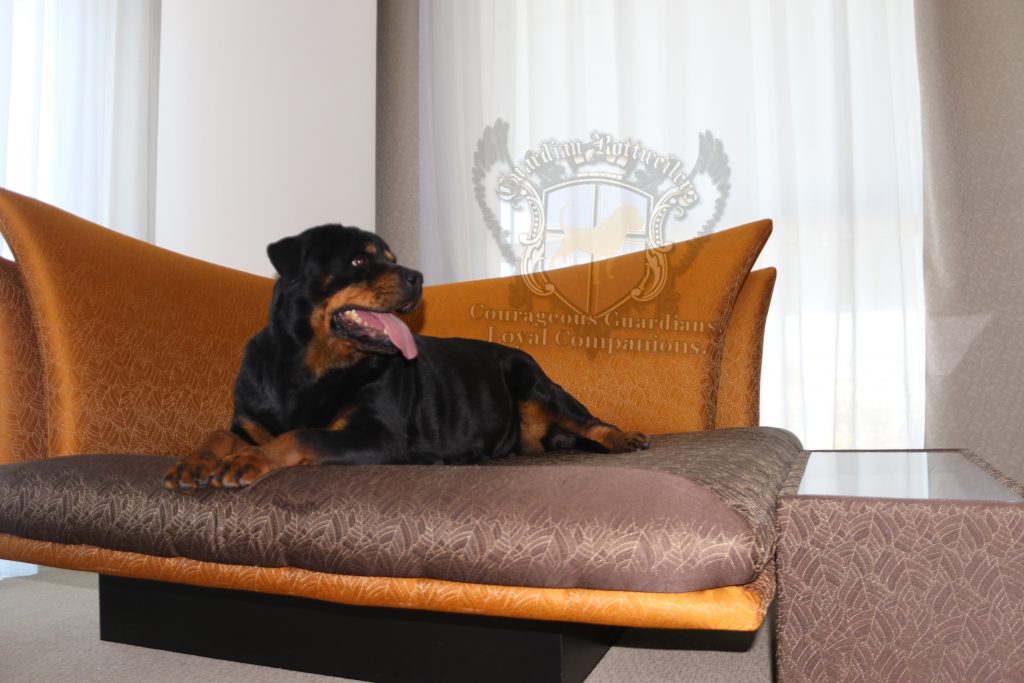 Sheraton is one of my favorite hotels to stay at as they always take such good care of both us and our furry friends.  They provide you with bowls for food and water and a little mat to put them on as well as a nice comfy bed for the dogs (although of course my spoiled babies always prefer the people spots 😉 )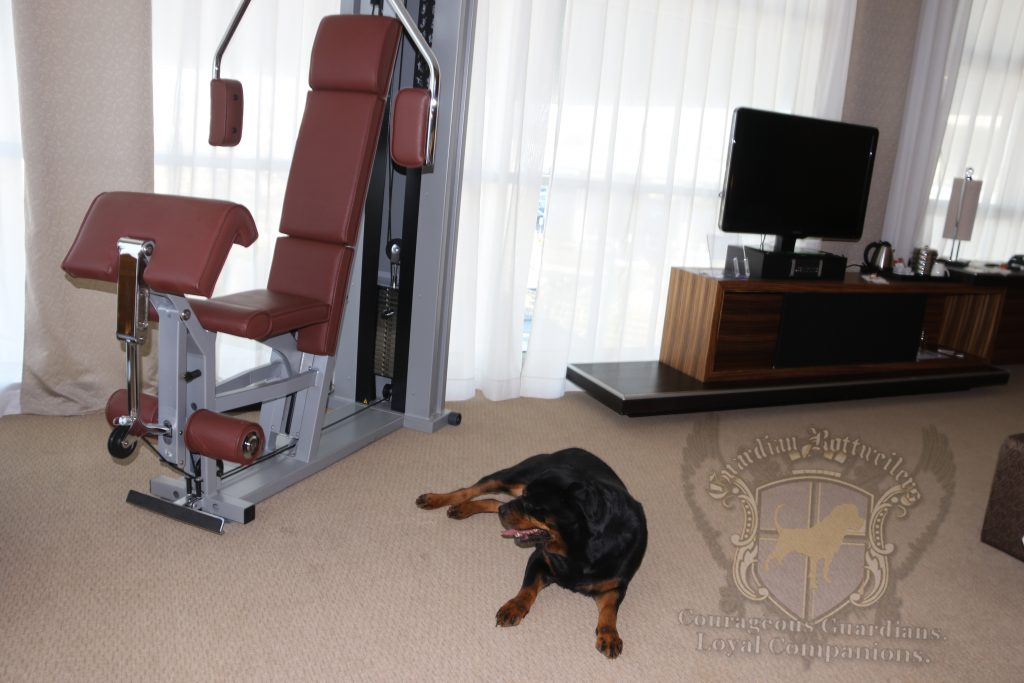 We were in the diplomatic suite which came with a weight machine.  Eva did not seem too impressed 😉  I do not think she needed a workout 😉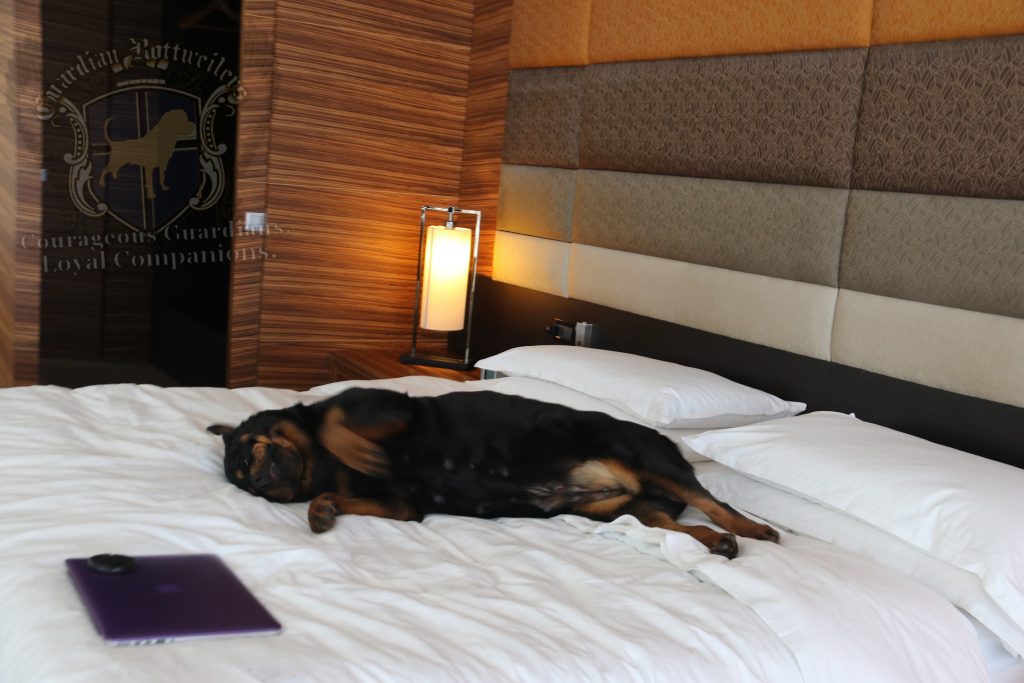 She was so awesome when she first got on the bed!!  Just like a little kid that feels the need to jump on a bed in a hotel, miss Eva felt compelled to rub all over it, pup her head under the blankets and pillows and rub/roll/wiggle all over the blankets, finally sprawling out in the middle of the bed- undoubtedly proud of her hard work in ensuring that this bed was properly warmed up.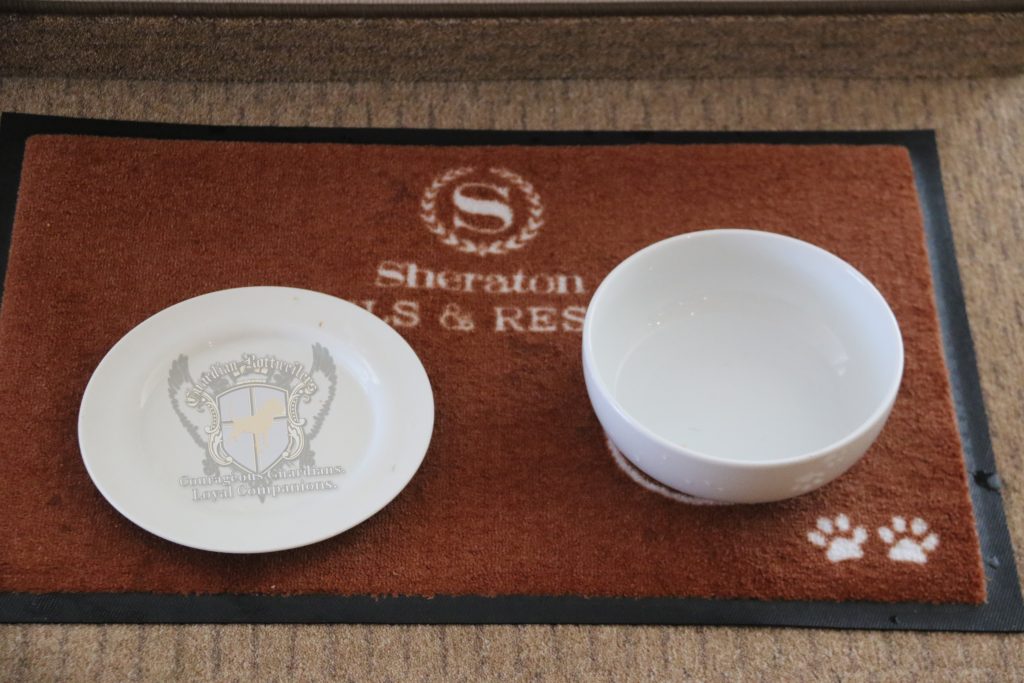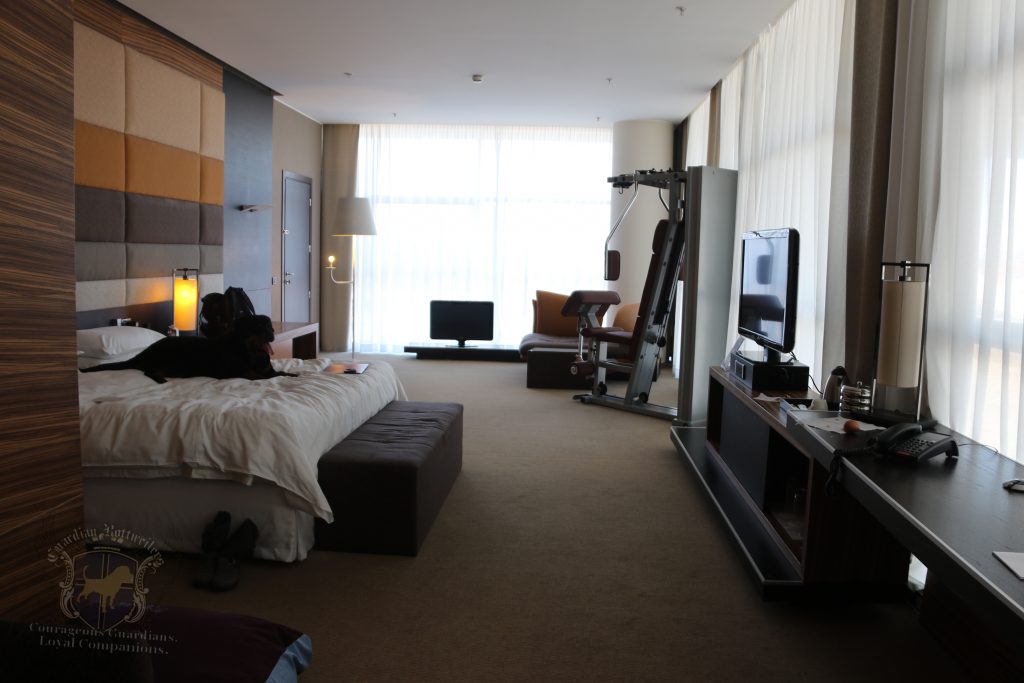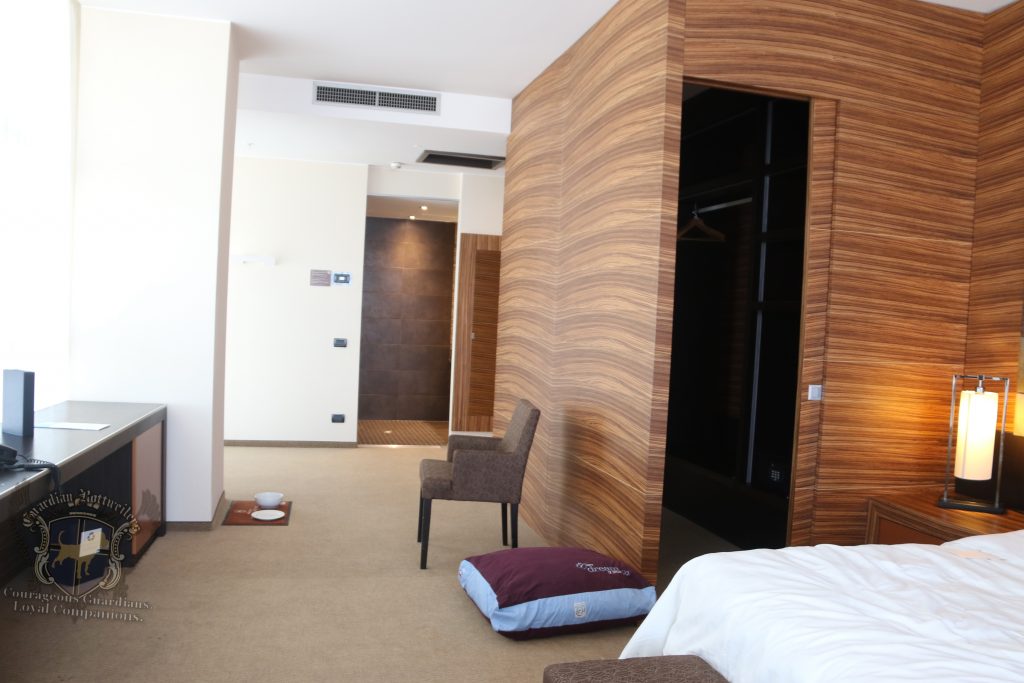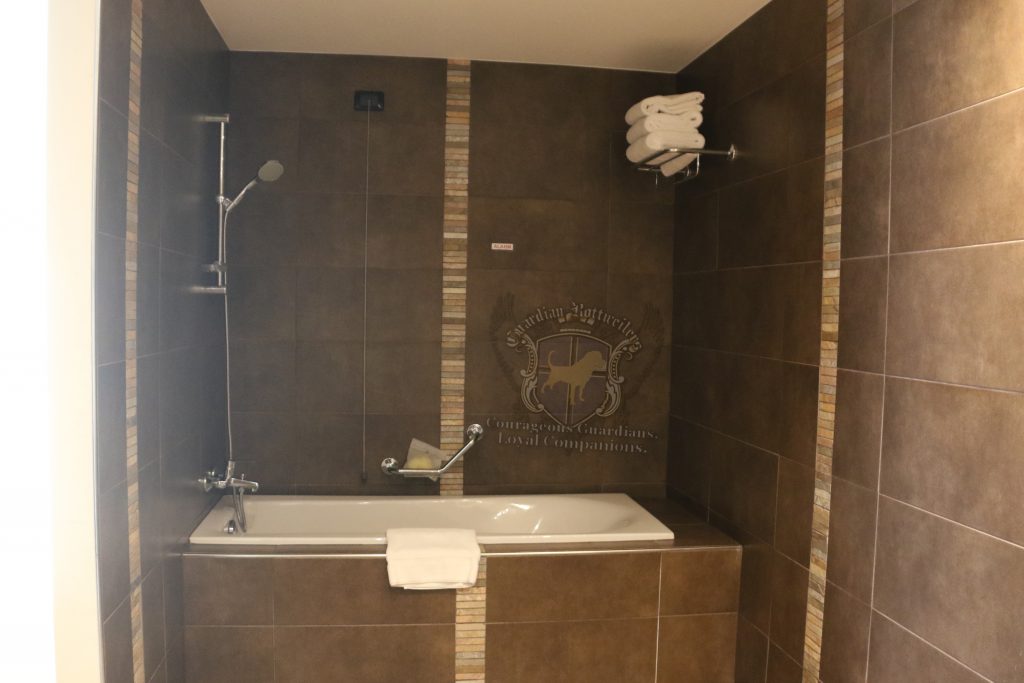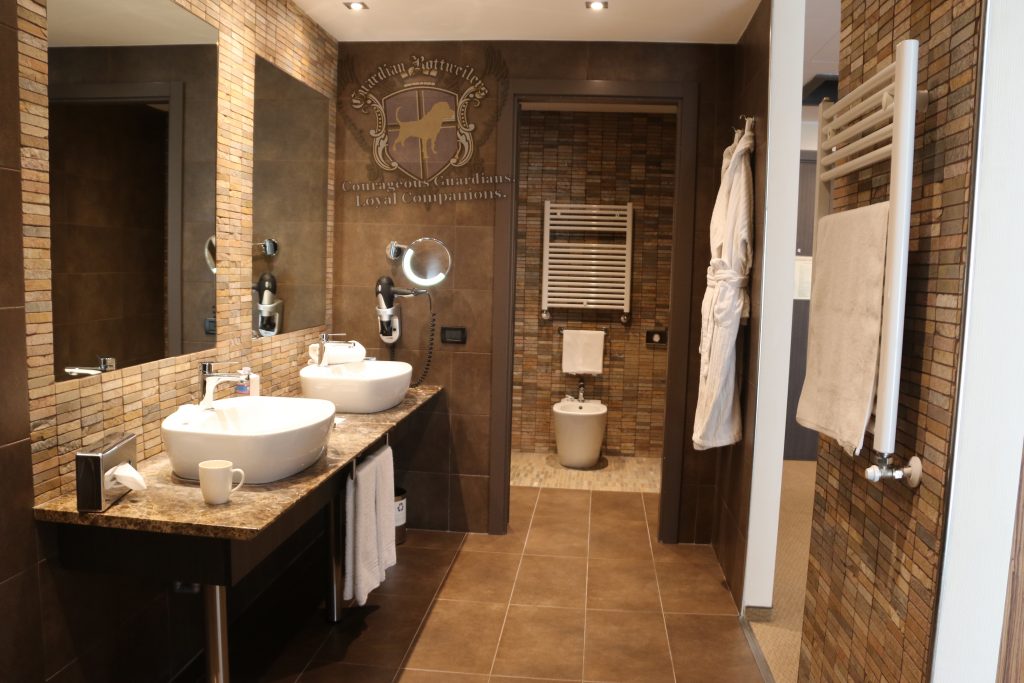 Some pics of the suite- along with Eva's butt 😉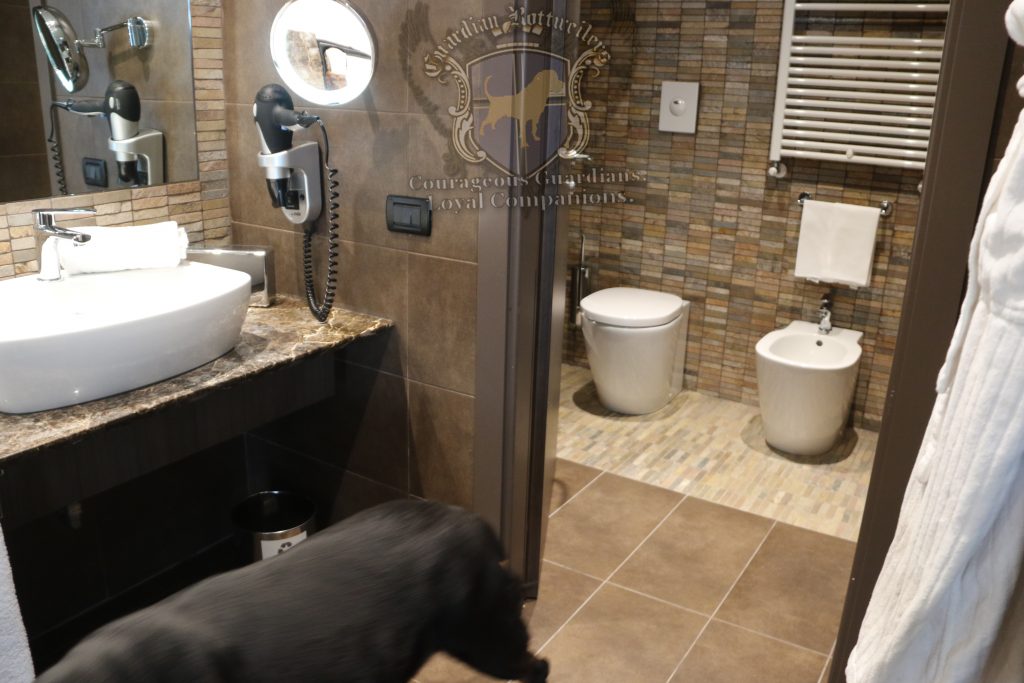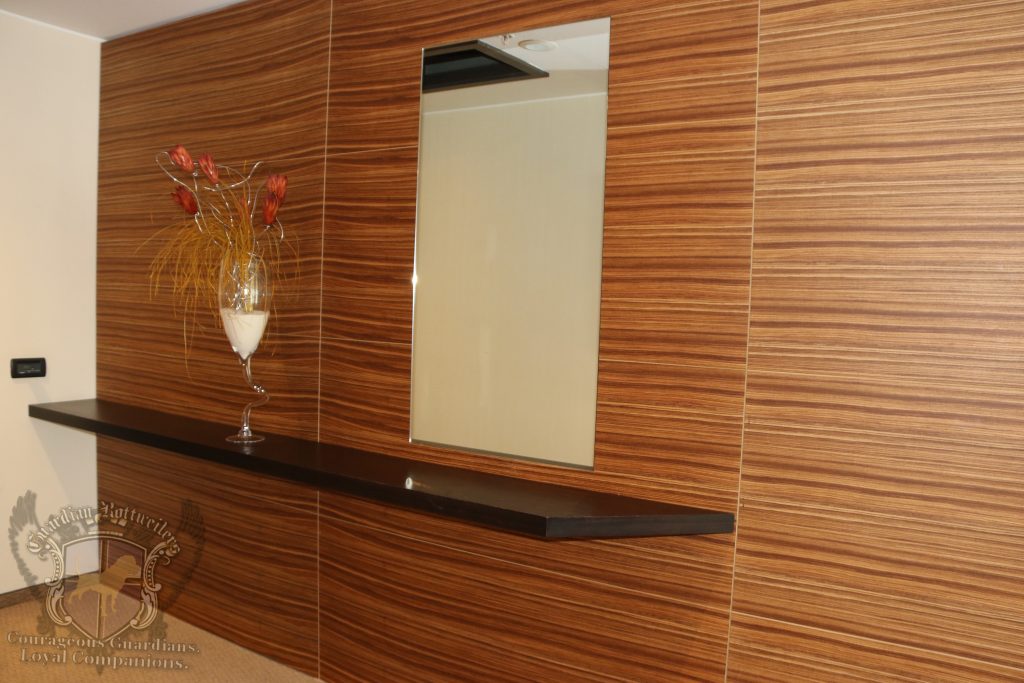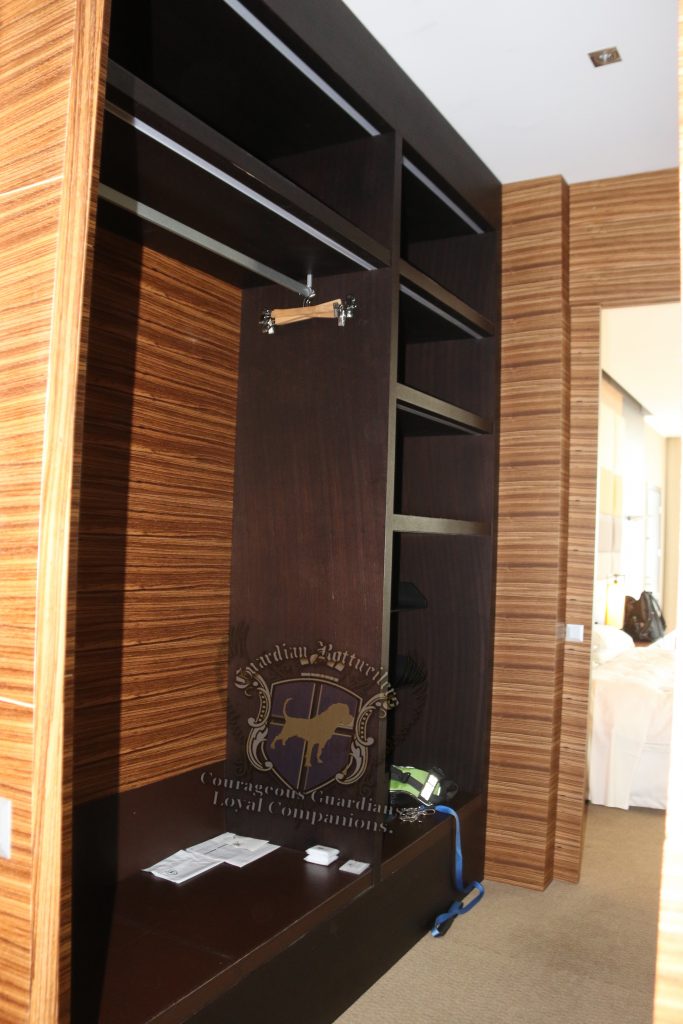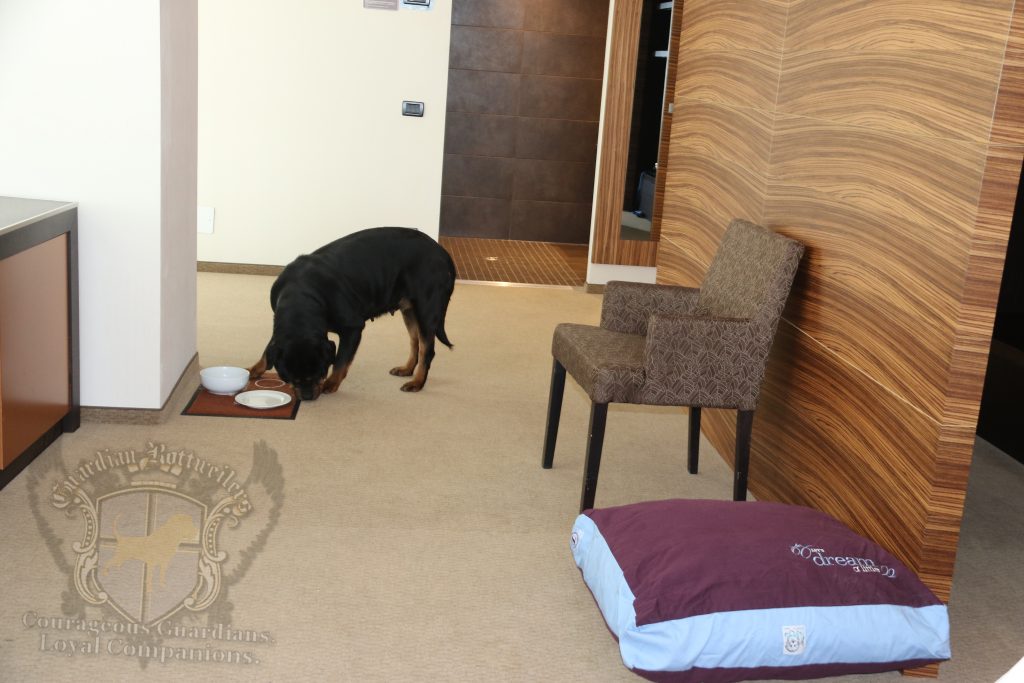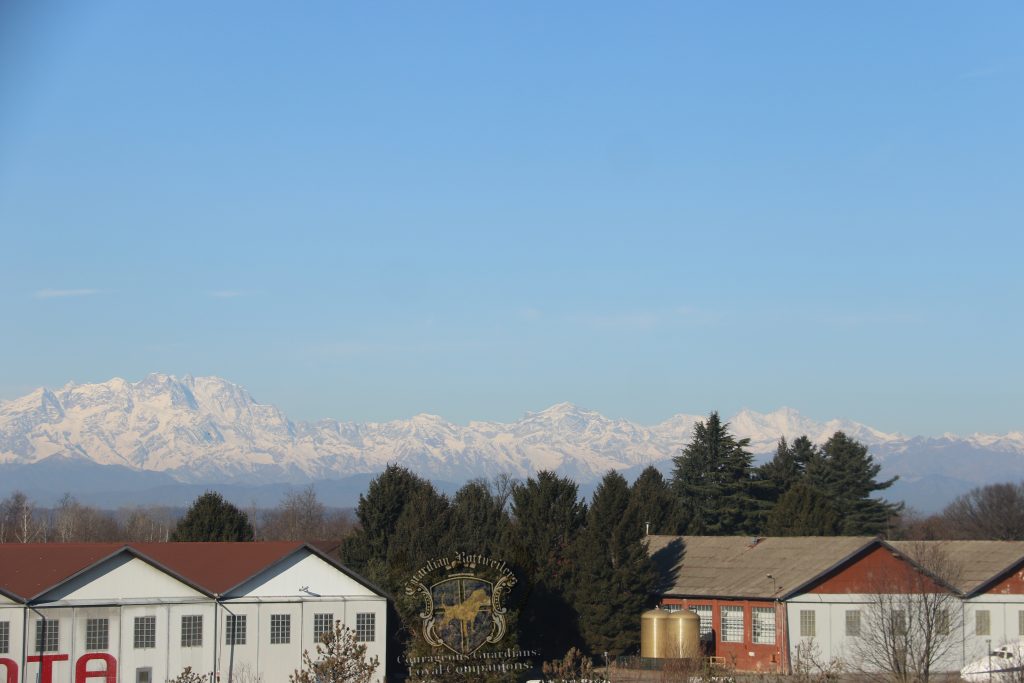 The room had floor to ceiling windows on two sides and the view was breath-taking! <3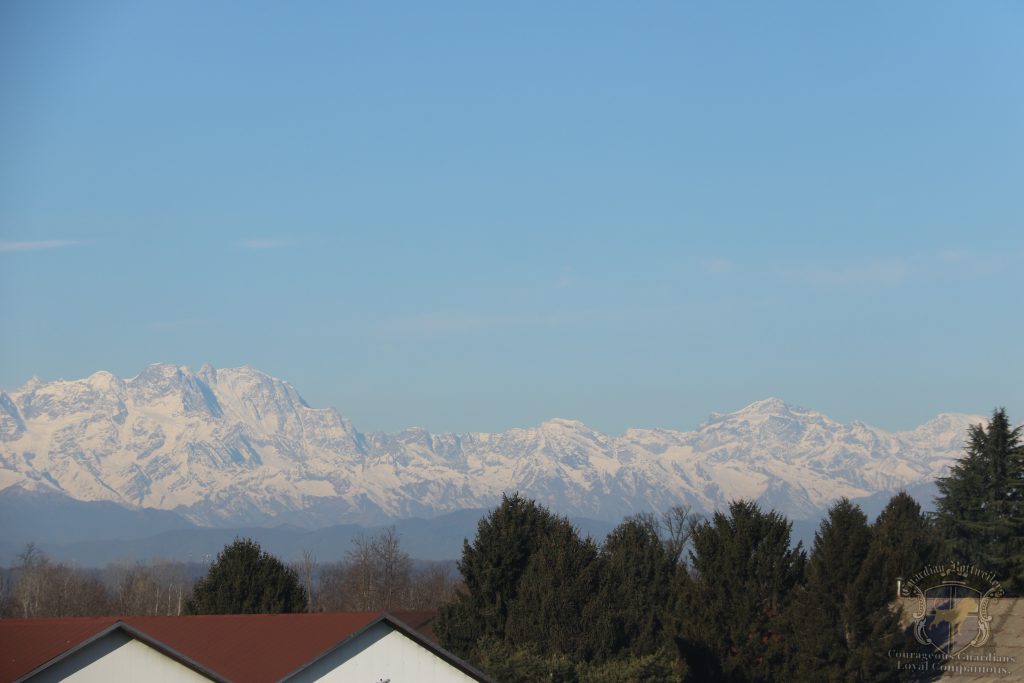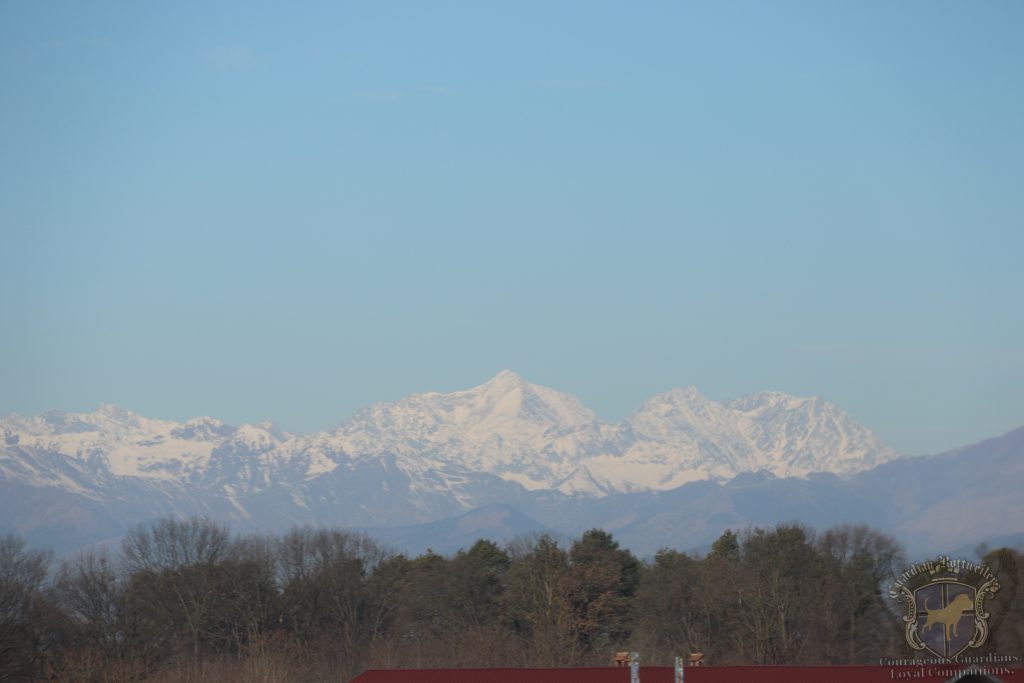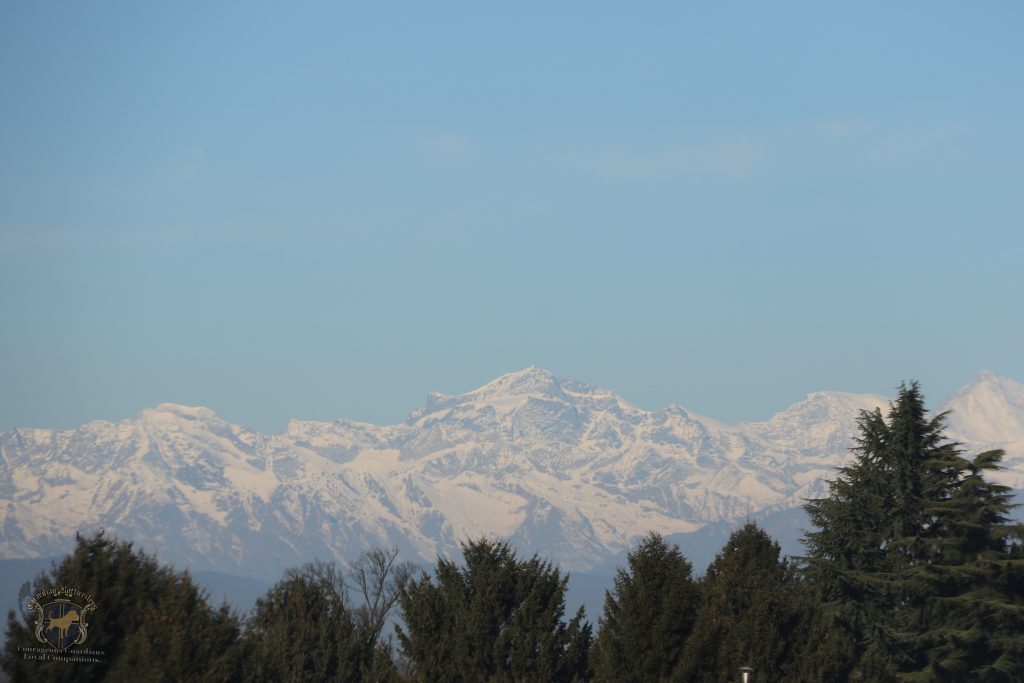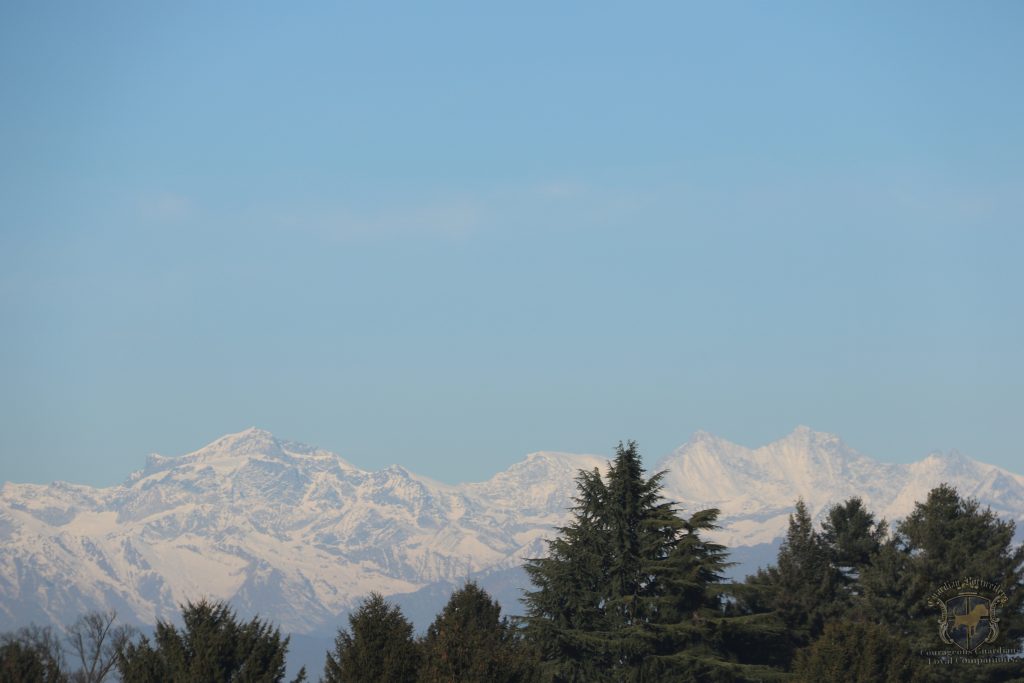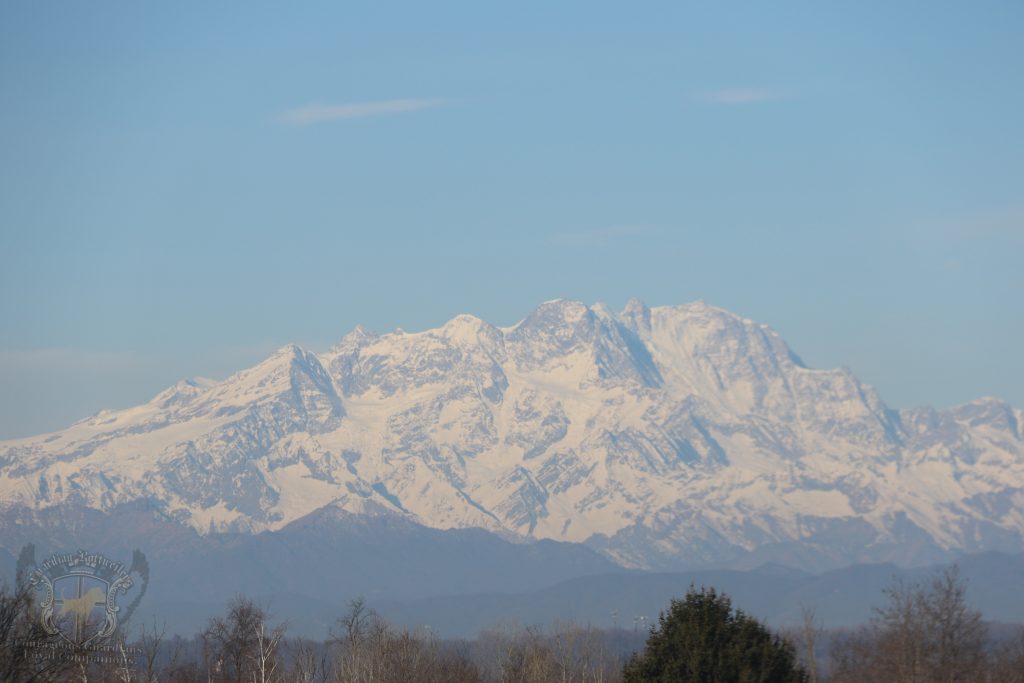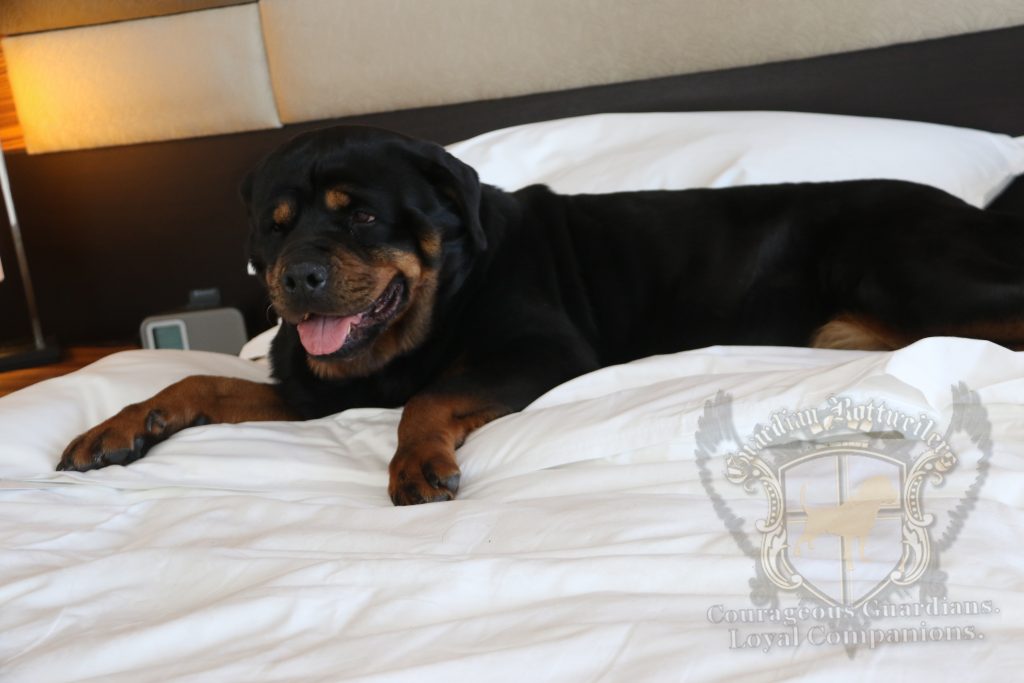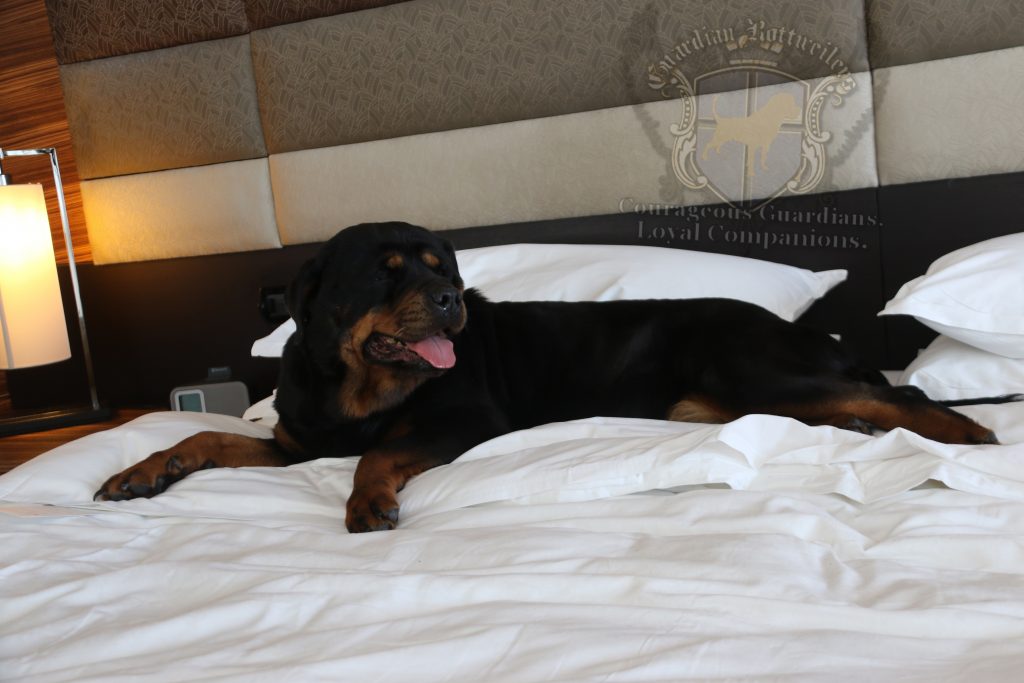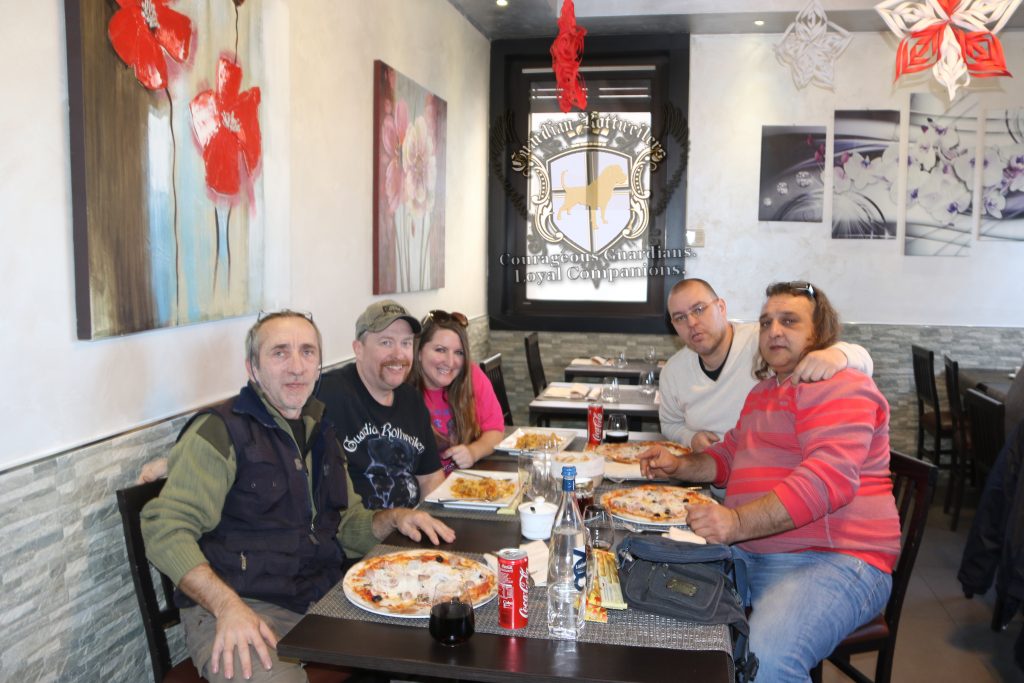 Highlight of the trip for me- getting to see my dear friends again <3   (And you can never go wrong with Italian food!!)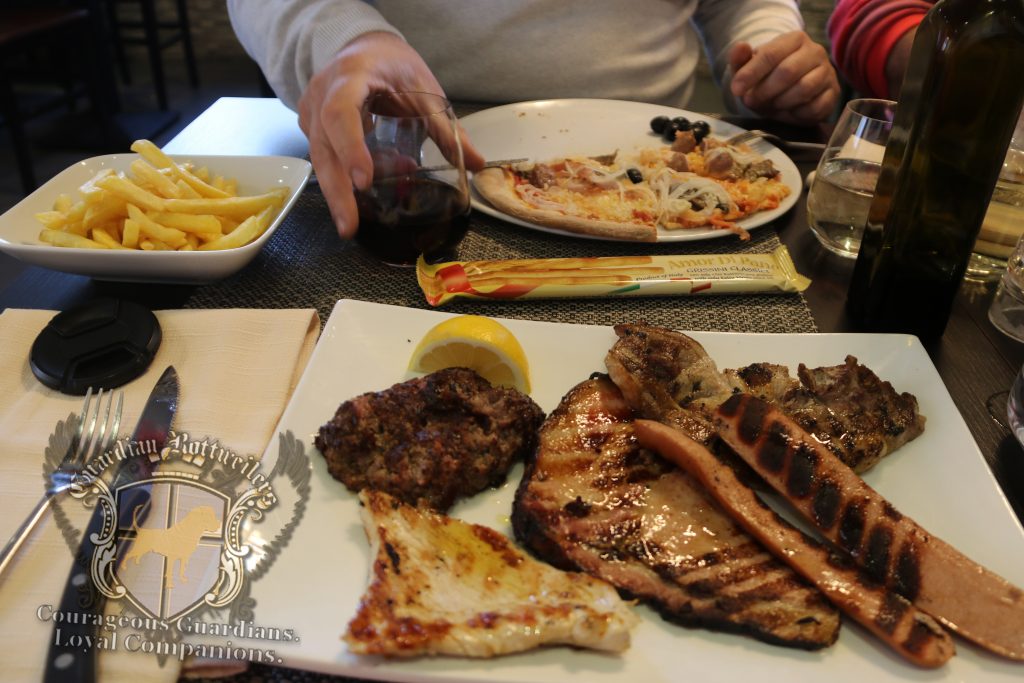 Breakfast before heading back to the airport to fly home.  Short trip and not nearly enough time with dear friends, but so glad I got to enjoy it with Darrin <3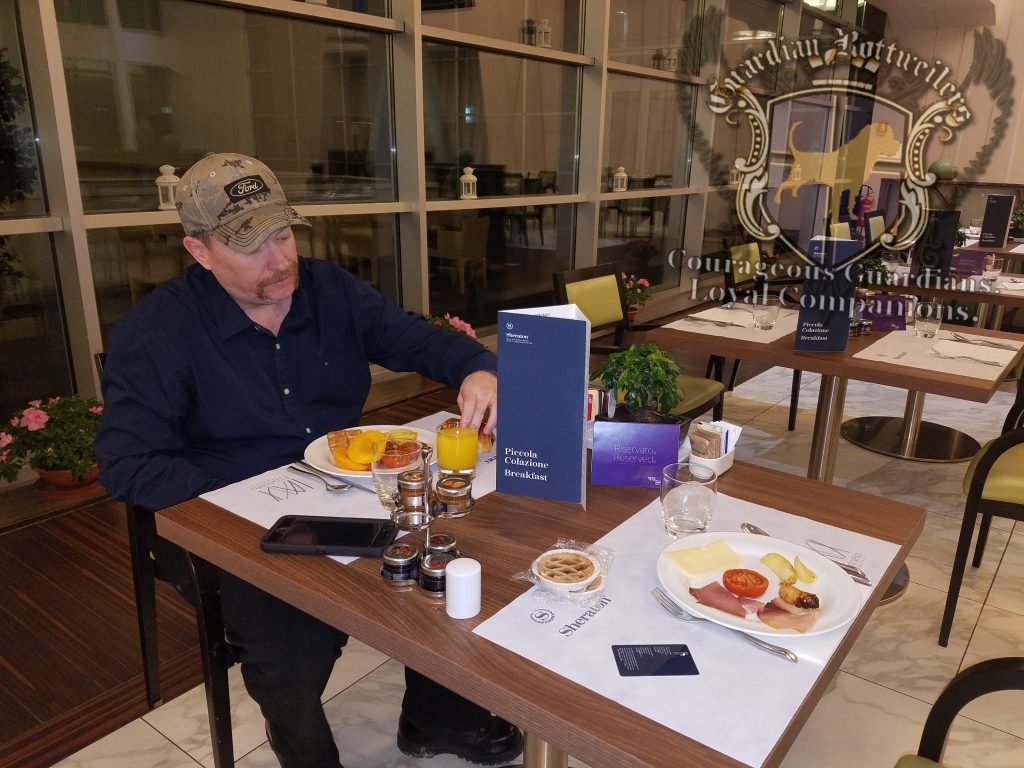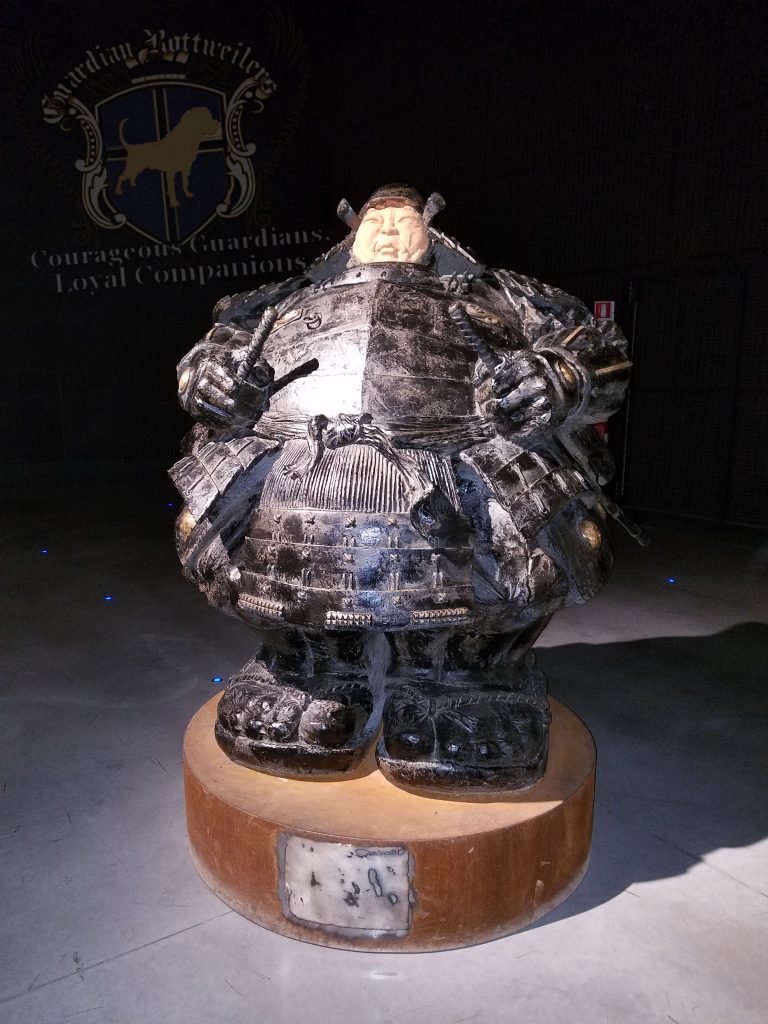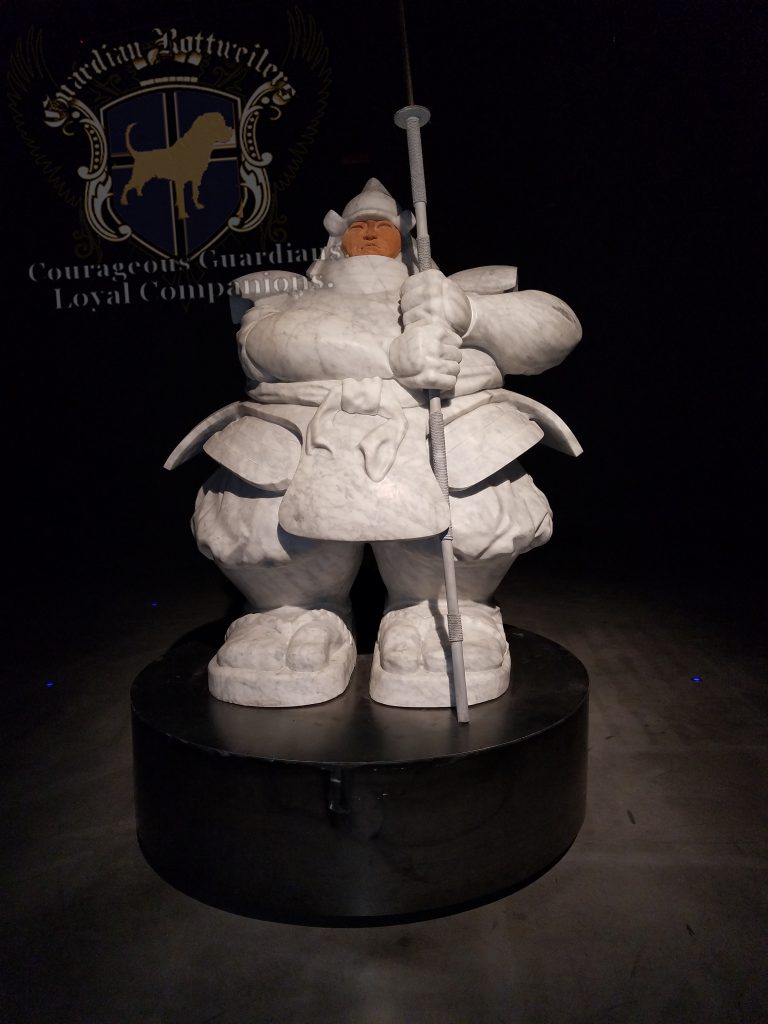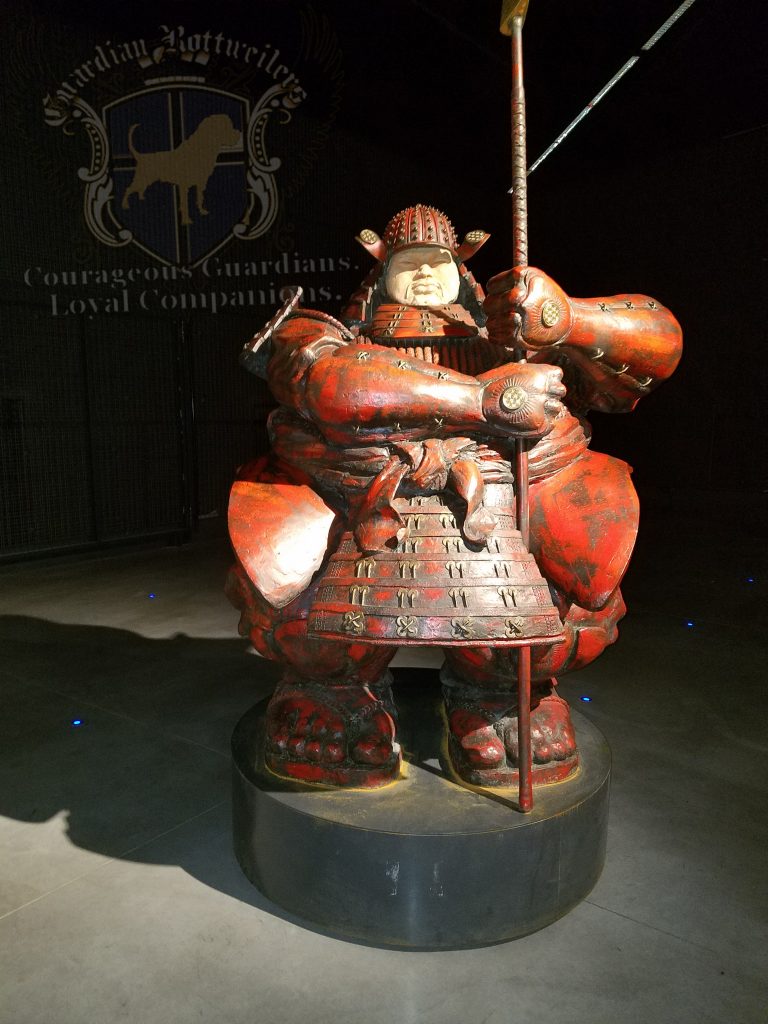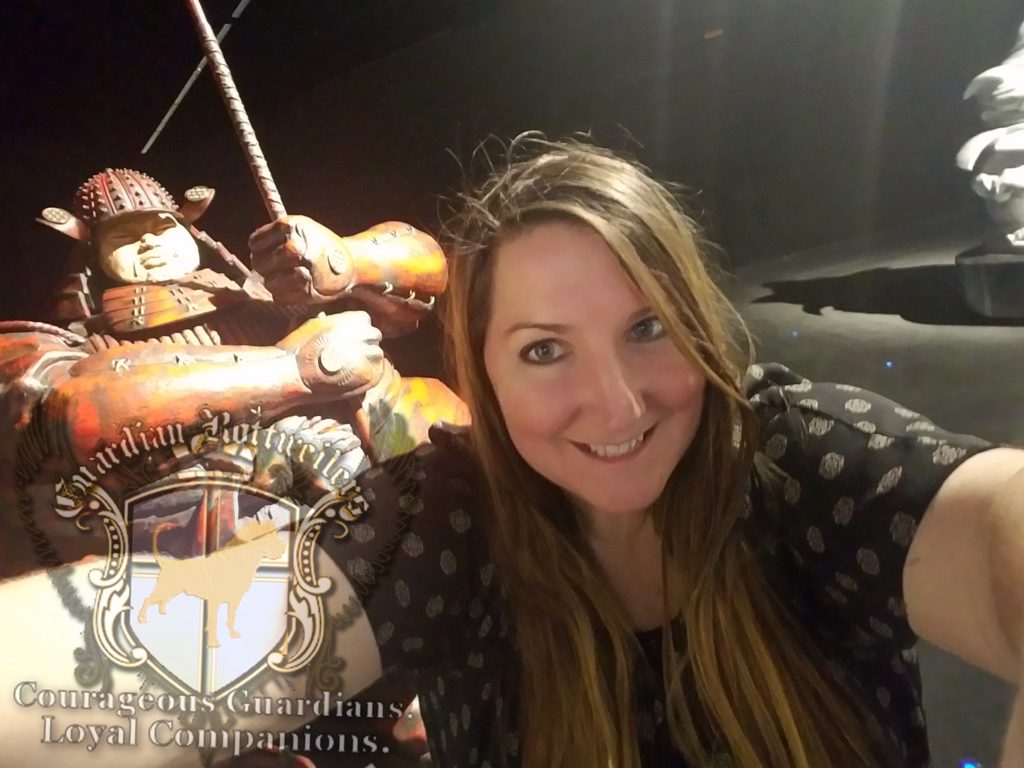 Darrin could not go back to the states without some photos with Guardian Puck Von Gottschalk!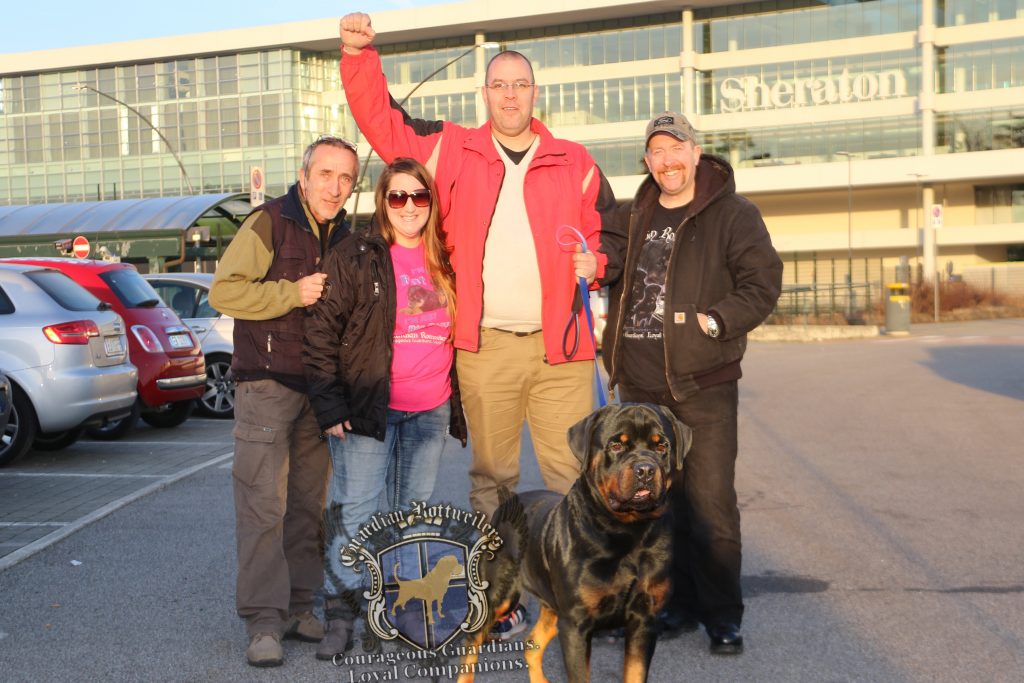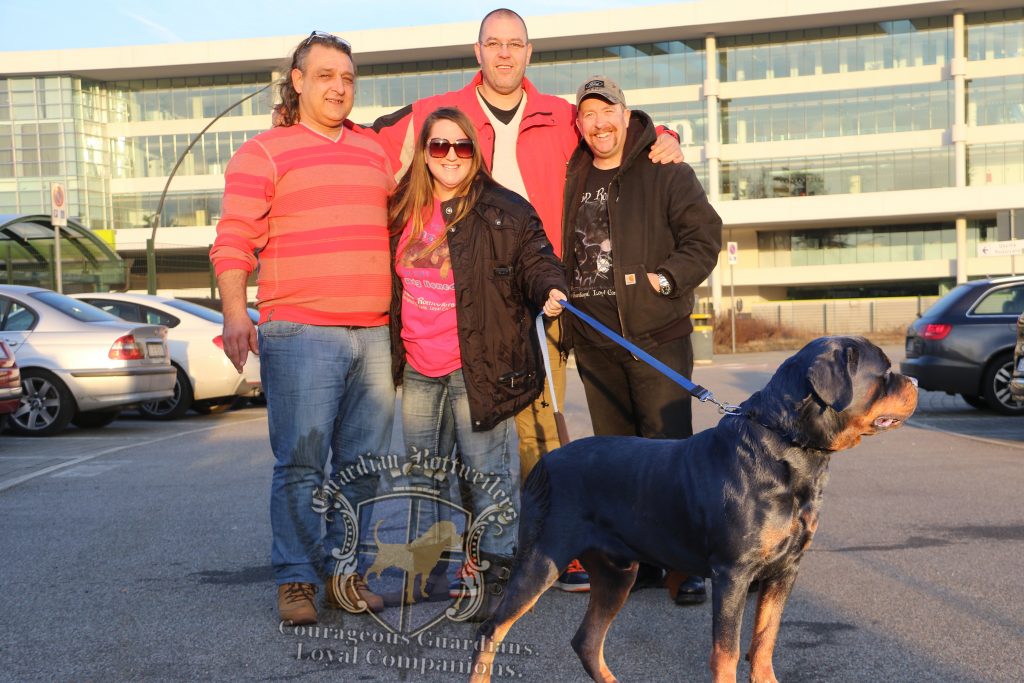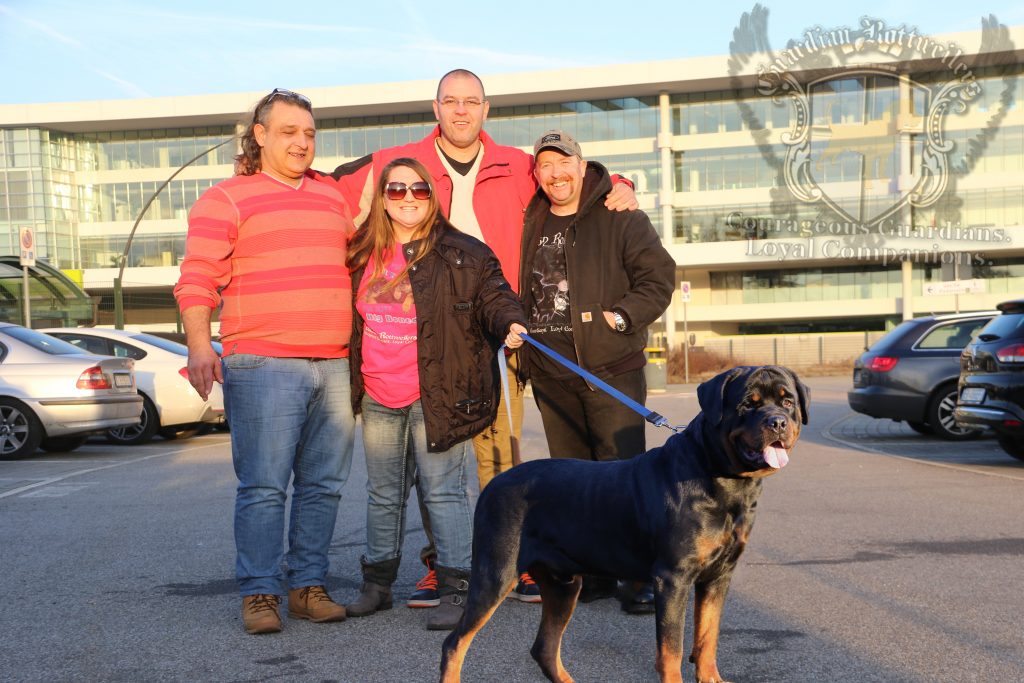 Kale <3  My dear friend and exceptional breeder, owner of Von Megi Rot Kennel in Serbia.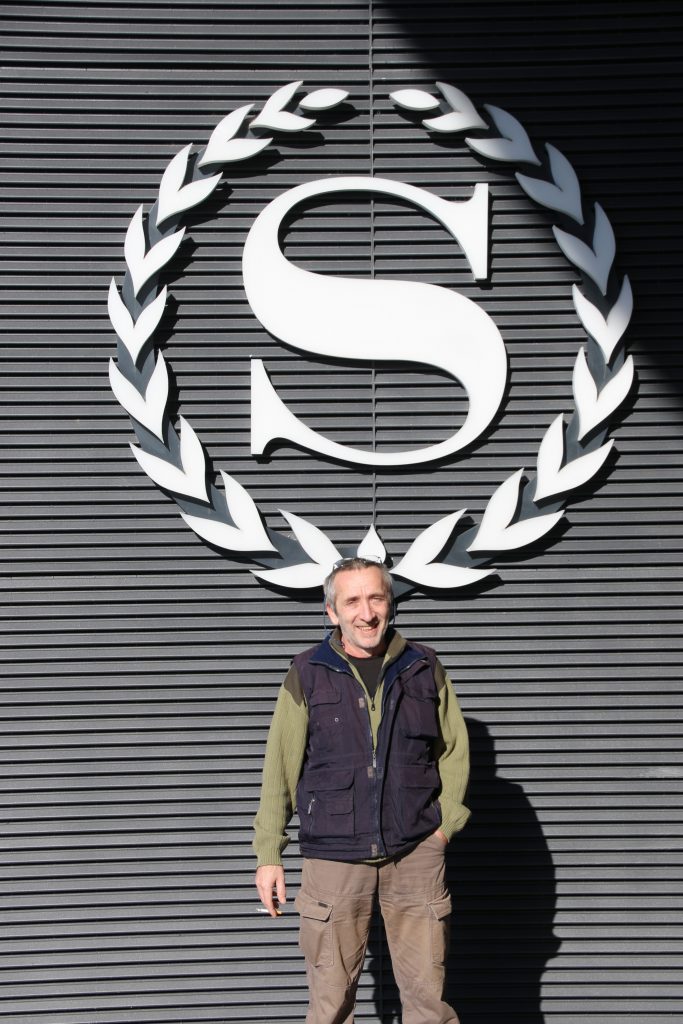 (Visited 32 times, 1 visits today)