2009 ADRK KLUBSIEGER-Sudlohn, Germany
Congratulations to the winners of this year's KLUBSIEGER in Sudlohn, Germany!  It was so amazing to see so many beautiful dogs in one place.  Thanks again to everyone for all the hospitality.  It was truly a privilege to be there.
2009 ADRK
KLUBSIEGER-  CH-VDH UTZ VOM HAUSE ANIN
KLUBSIEGERIN- SOFIE VOM SCHWAIGER RATHAUS  BOB,BOS
AUSLANDSIEGER- CH. ALONSO VOM LAUBERG
AUSLANDSIEGERIN- CH. KENDY EARL ANTONIUS
ADRK COMBISIEGER- CH-VDH ENZO VOM WATTENMEER
ADRK KLUBJUGENDSIEGER- J-CH ELJANO VOM HAUSE ANIN
ADRK KLUBJUGENDSIEGERIN- J-CH PATIA VOM KUMMELSEE
ADRK AUSLANDJUGENDSIEGER- HILTON BLACK ROSE
ADRK AUSLANDJUGENDSIEGERIN- DINASTIYA YUGRY ELZA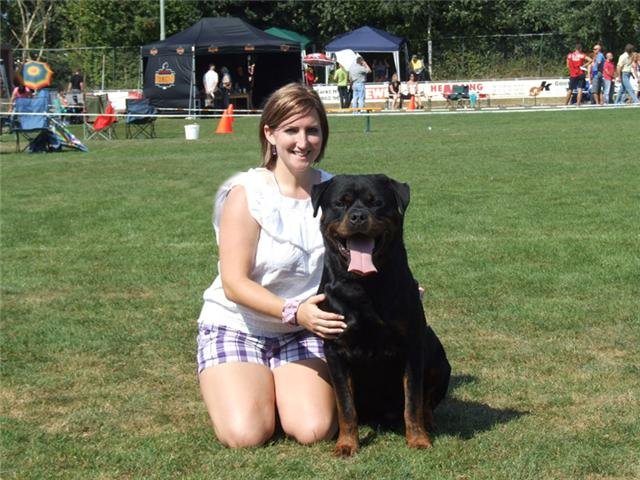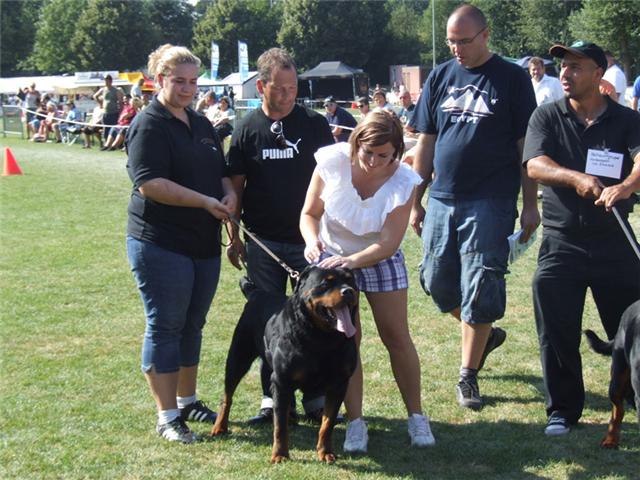 Legendary Ambassador von Shambala!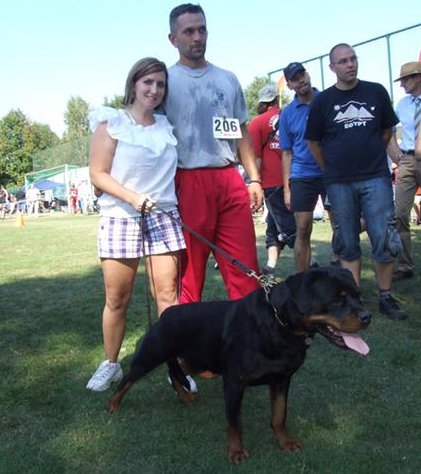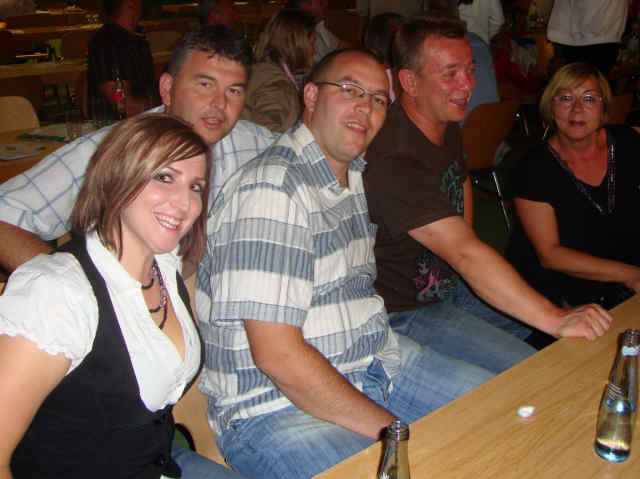 Is it me, or are we all leaning a bit in this photo- like there is more than water in those bottles 😉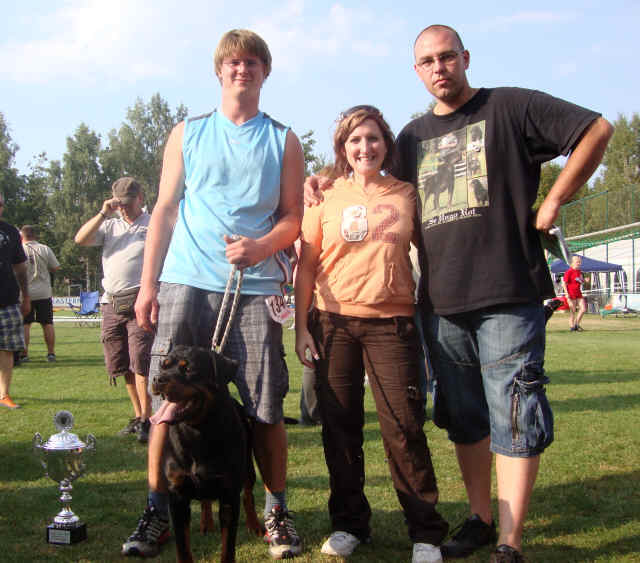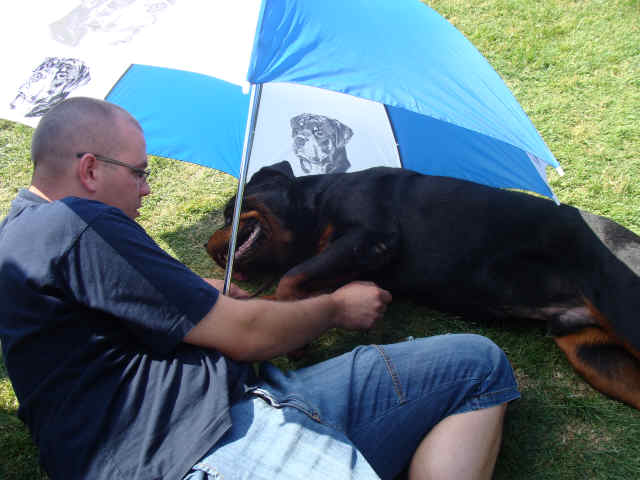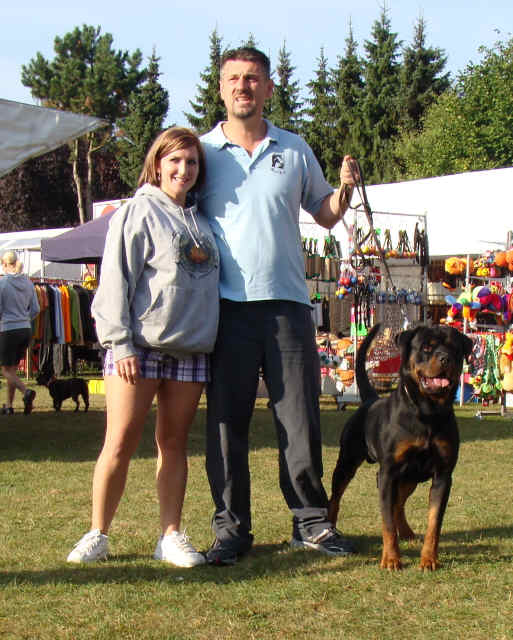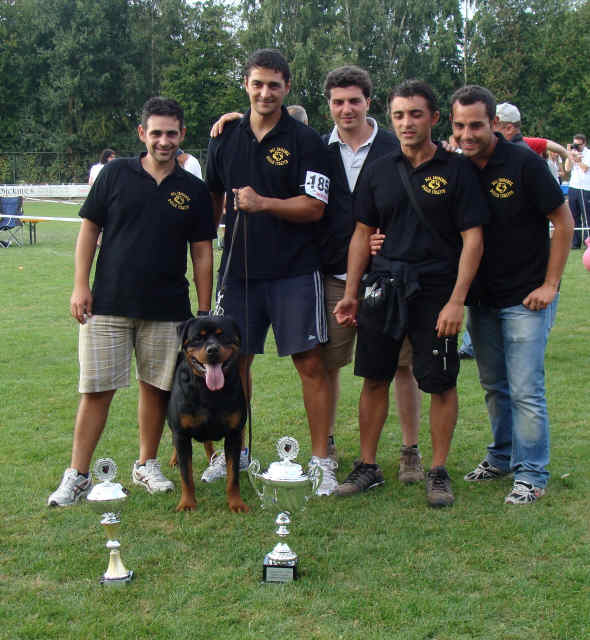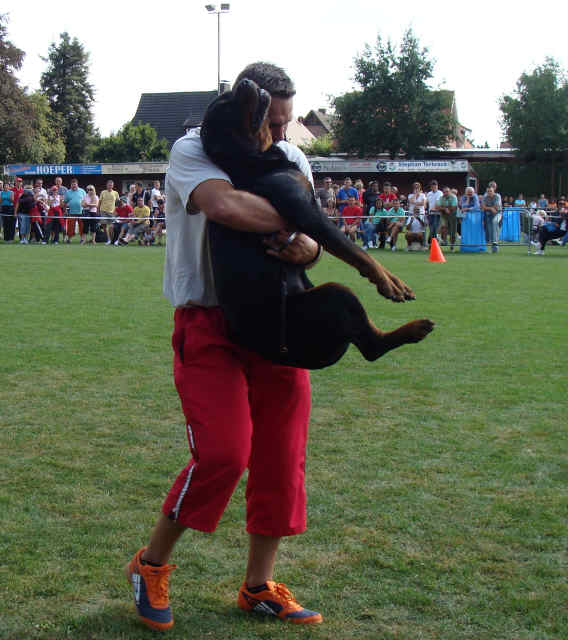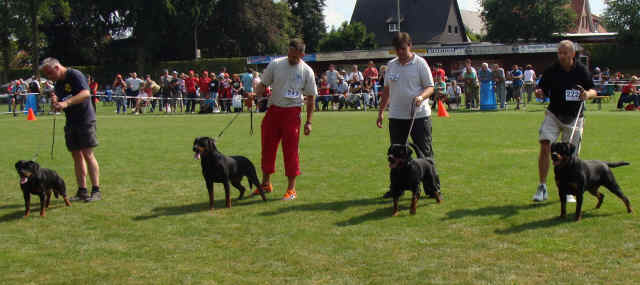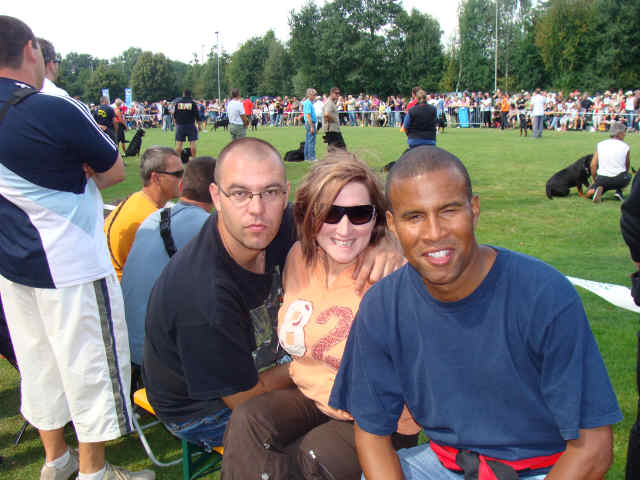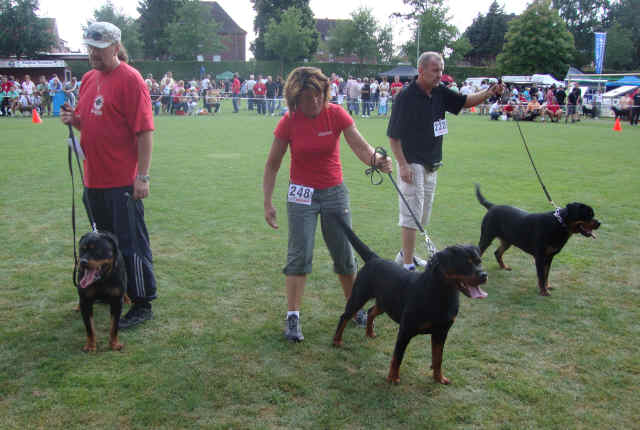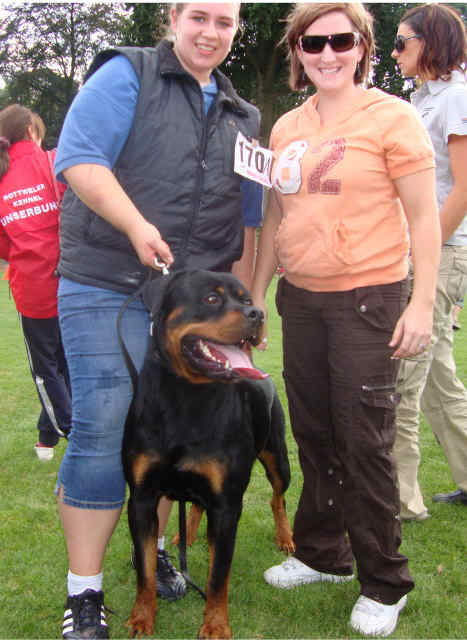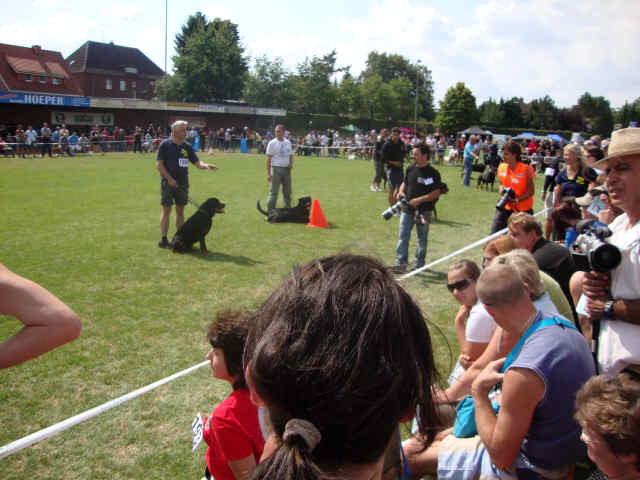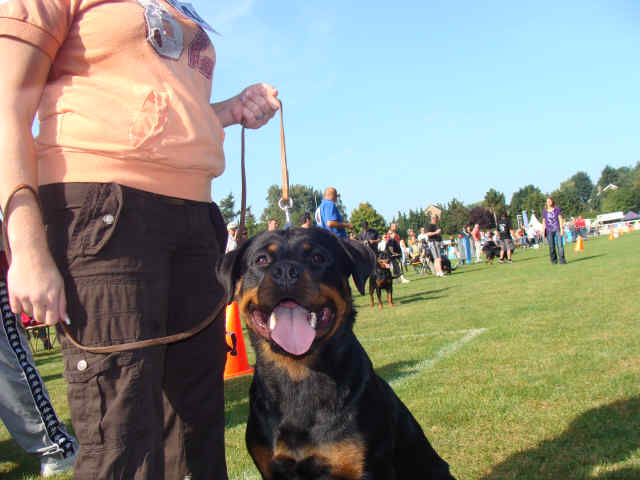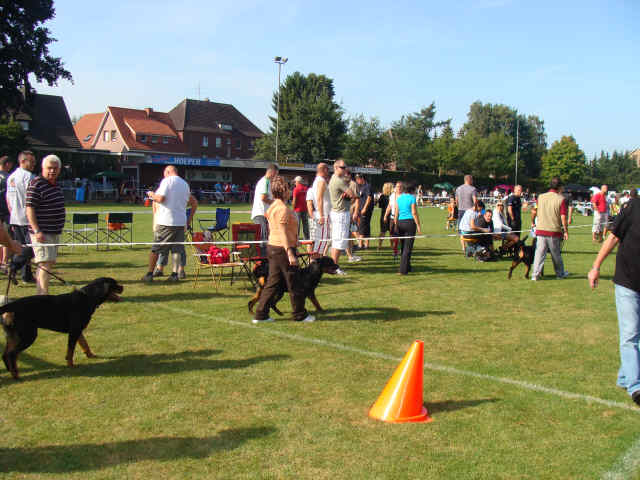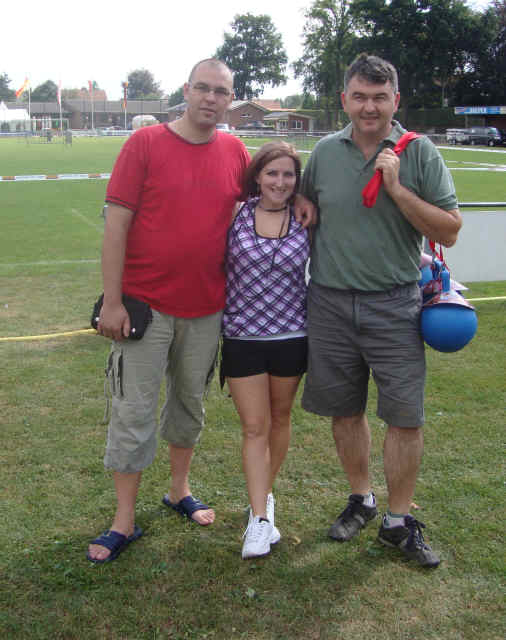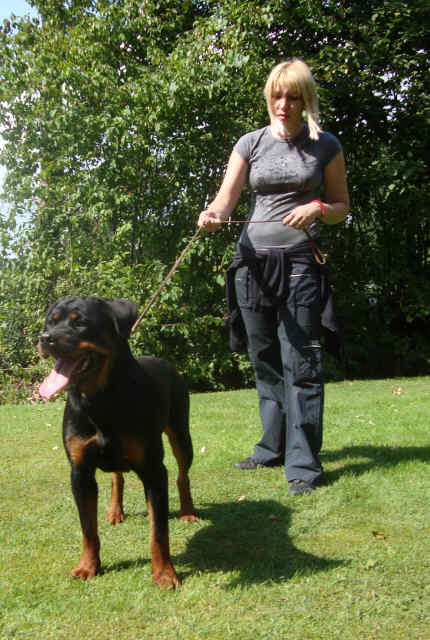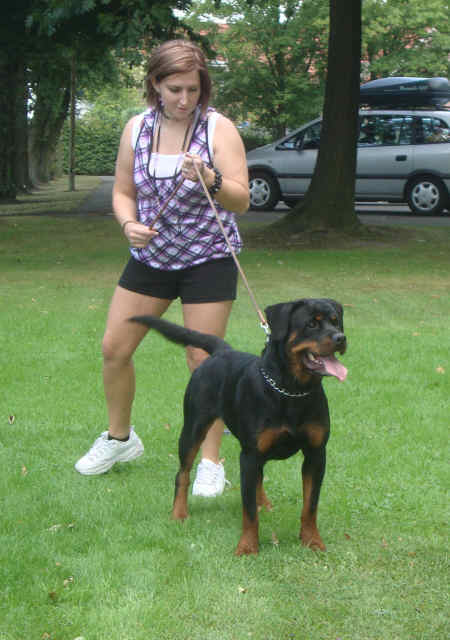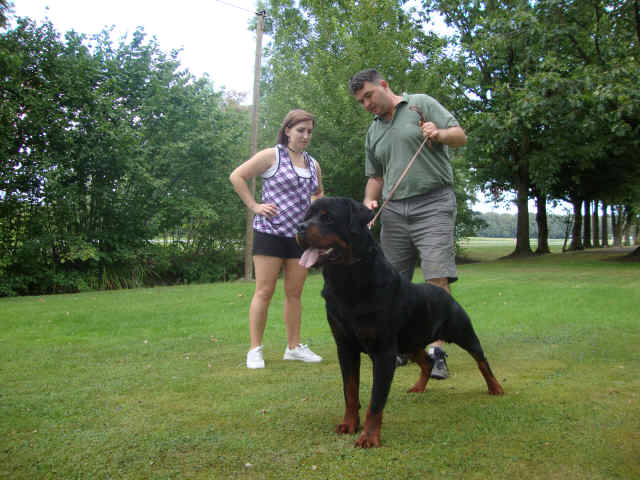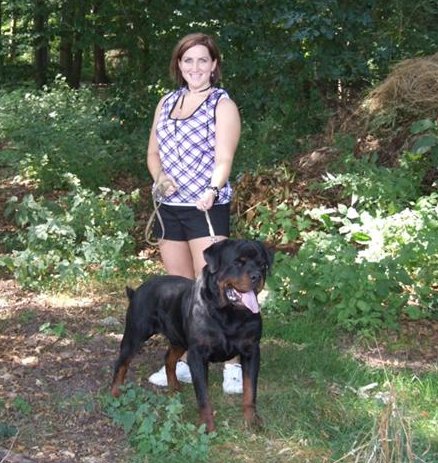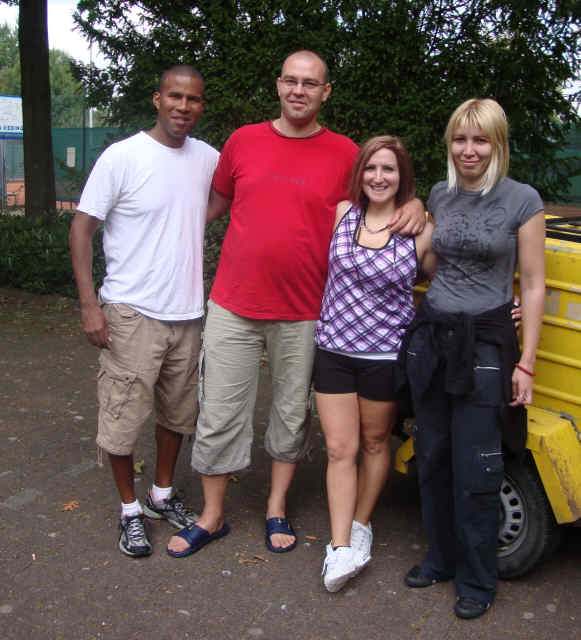 I apologize ahead of time as many of these photos are quite random.  The KLUBSIEGER consists of 4 rings all running simultaneously so Cedric and I (and everyone one else!) have to run from one ring to another, around and back and hope to not miss anything in between!  Although left a little exhausted, I am completely content.  I had a wonderful time and owe it all to the many great breeders and Rottweiler lovers in Europe, and especially to my dear friend, Uros and his sister Nevena for such great hospitality and help.  I miss all of you already 🙁  And of course to my dearest friend, Cedric, you had my back at MWAA, and you still got me now.  Where would I be without my Euro-travel buddy 🙂
(Visited 8 times, 1 visits today)