Debra The House of Thorin
Sire: Balak vom haus Anin
(Vitus vom haus Neubrand x Xora vom Hause Anin)
Dam: Daffy vom Kümmelsee
(Ekko vom Kümmelsee x Haifa vom Kümmelsee)
Chip: 688052000142083
KSS: JR 701825 Rw
TOTAL ADRK GERMAN PEDIGREE jam-packed with some of the greatest working dogs this breed has to offer!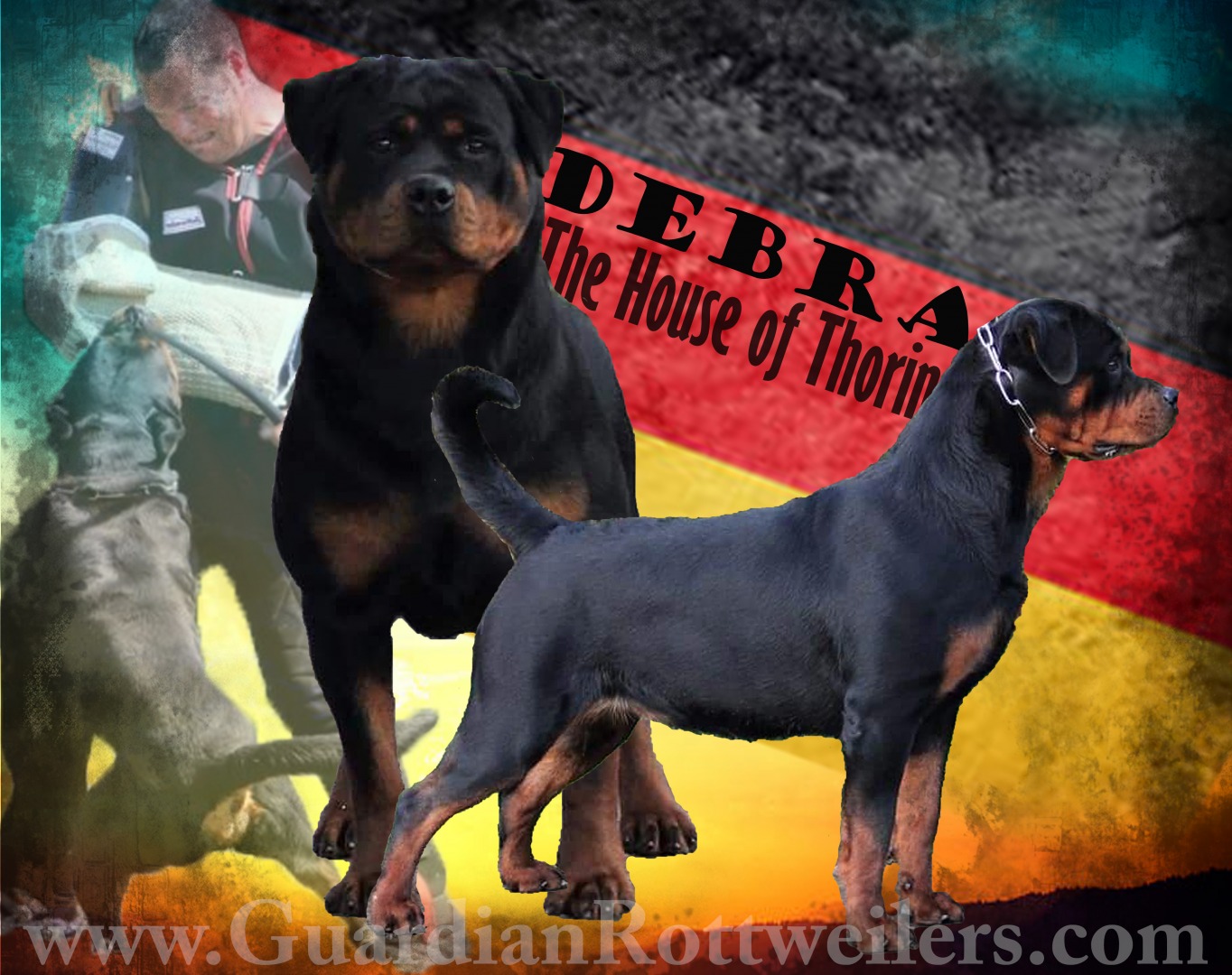 Debra is a large, powerfully built female with extreme bone and substance and excellent overall conformation.  She has rich color and clean markings.  Debra has a strong head that is typey for her ADRK bloodlines and yet still very large and strong.  Character is her most incredible attribute and she is such a joy to work with!  Every day is for learning and fun and she is such a clever girl.  Debra has a 100% total German ADRK pedigree filled with some of the best German working and show lines ever produced.  In the first 5 generations of her pedigree, a total of 30 dogs, there are 182 working titles, with a vast majority of them being IPO/VPG III, meaning as high as it is possible to go in working dog training (protection, obedience, and tracking).  Debra bring a lot to our breeding program and we are so excited to have her!  She is such a balanced girl that we can capitalize on her pedigree and breed her to a strong working male to get some excellent working prospects, or we can breed to a more balanced line and bring out her own personality and produce wonderful therapy, service and companion pups.
(Visited 56 times, 4 visits today)