Fürstenfeldbruck, Germany September 2017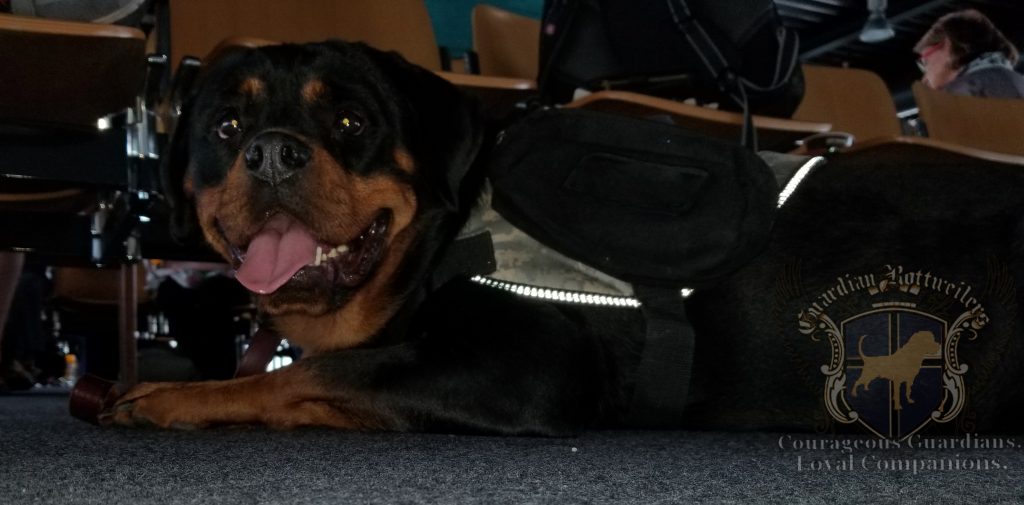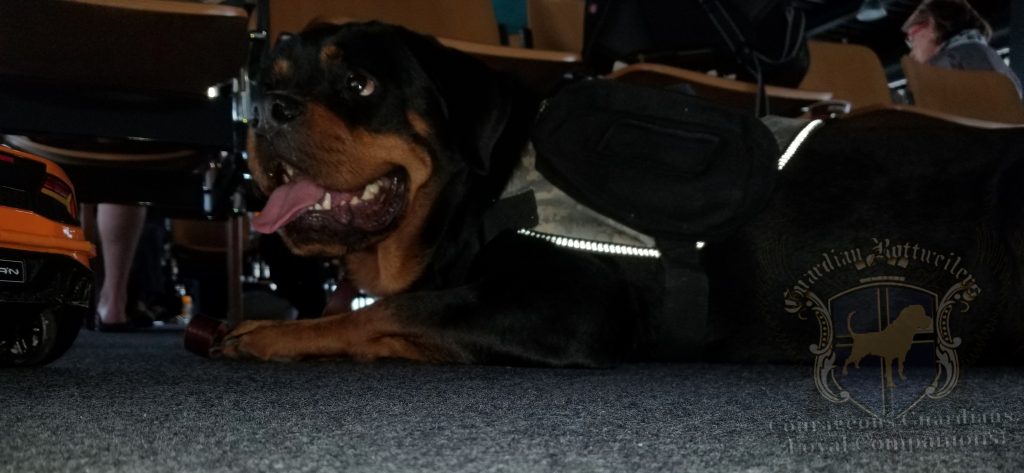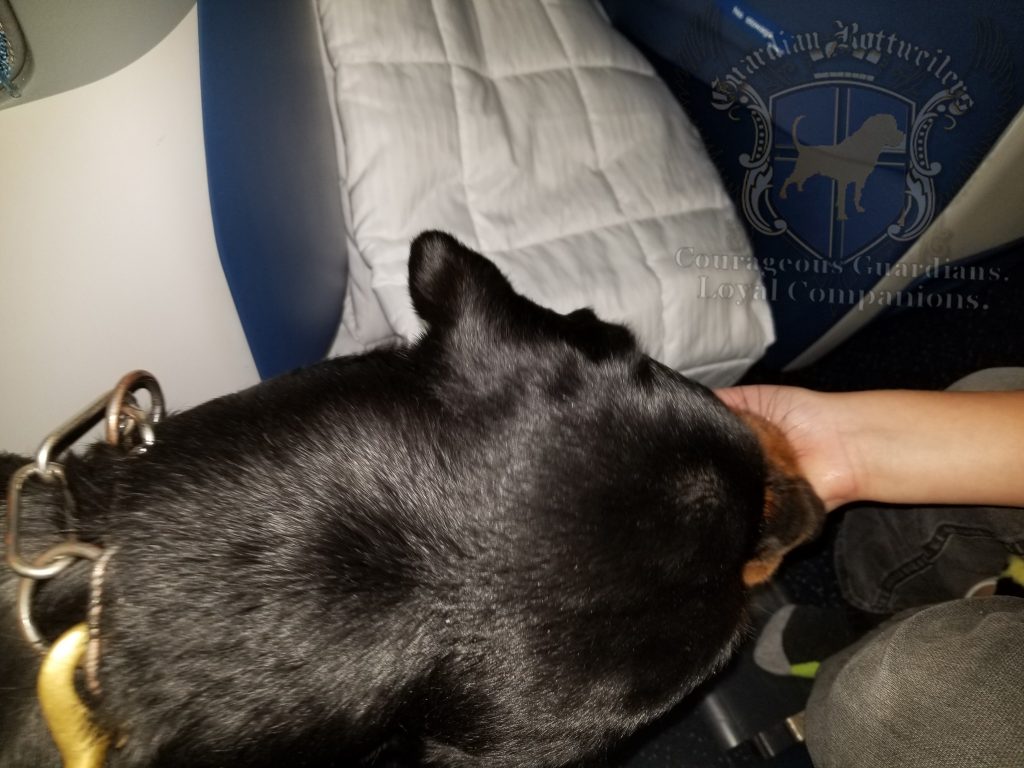 For anyone who does not fly often, when you are waiting for everyone to get on board, it is usually very hot and stuffy (honestly, the whole flight, the air is dry :/  but especially toasty when boarding as everything is not yet engaged) so I always ask for a cup of ice.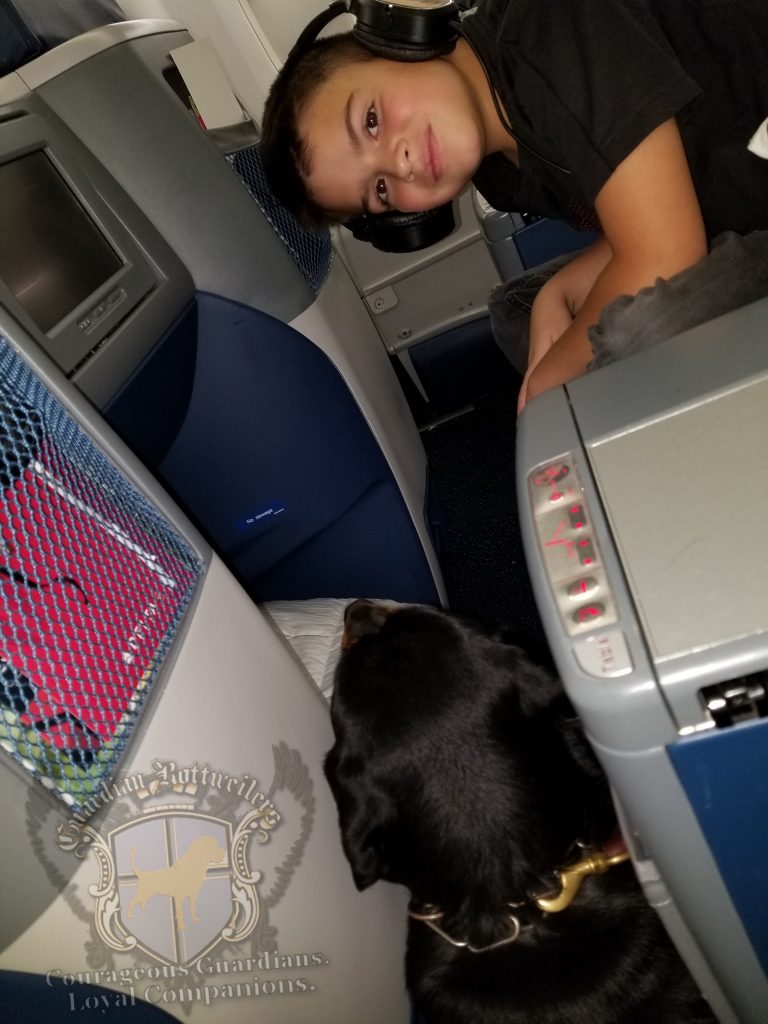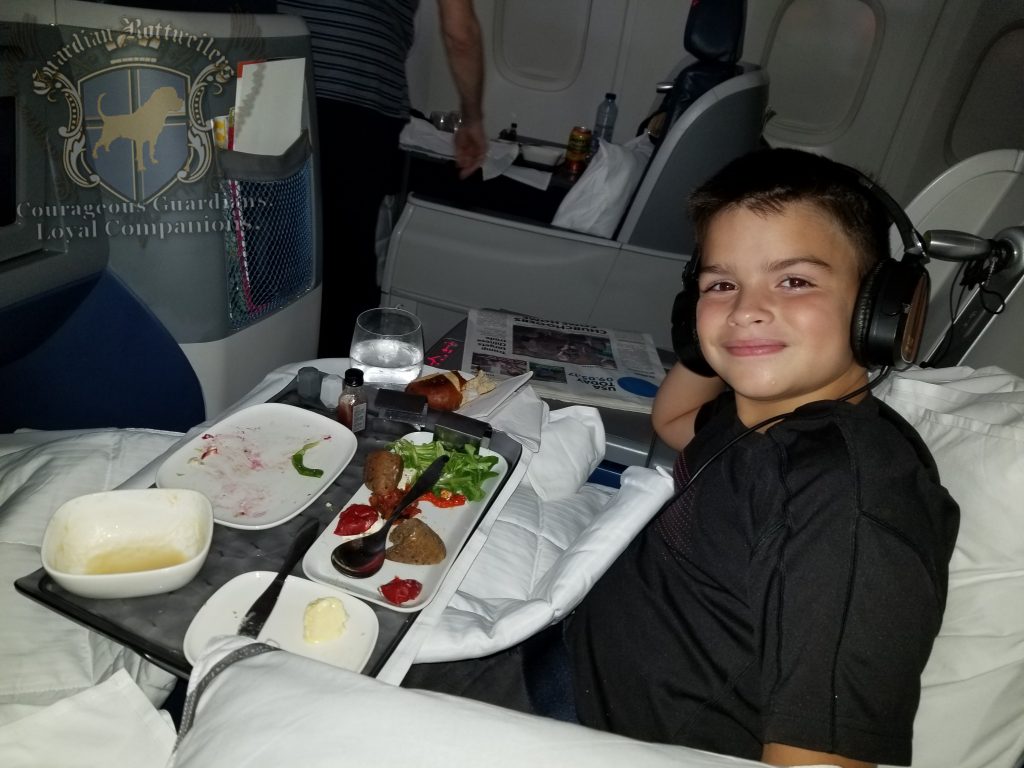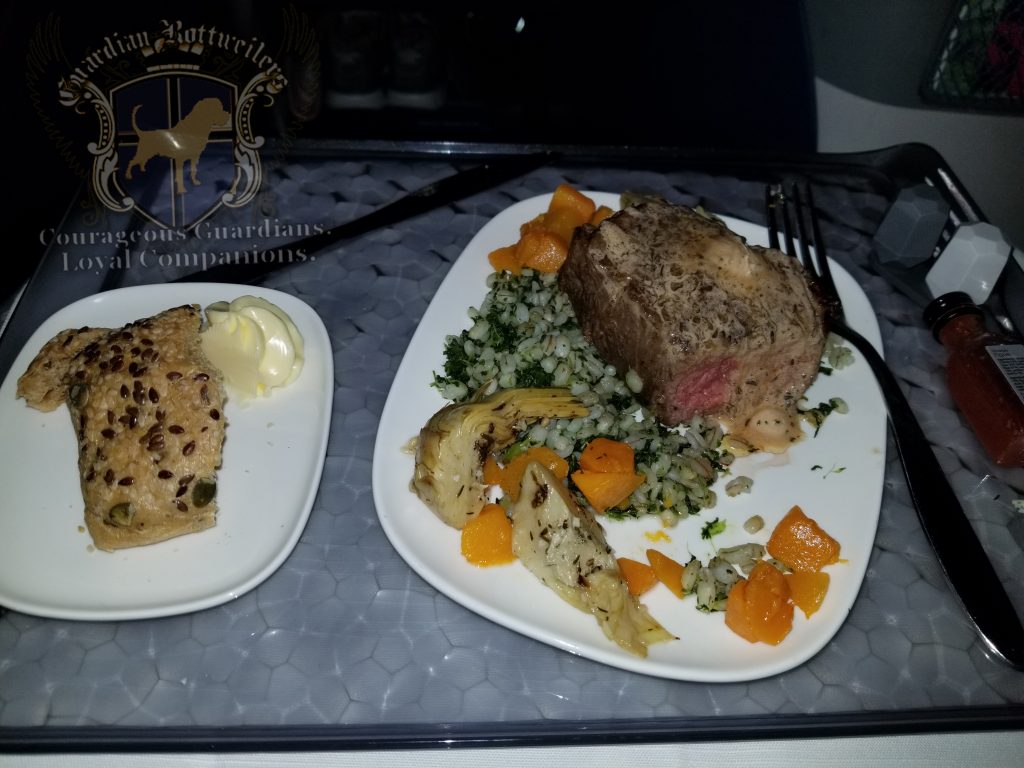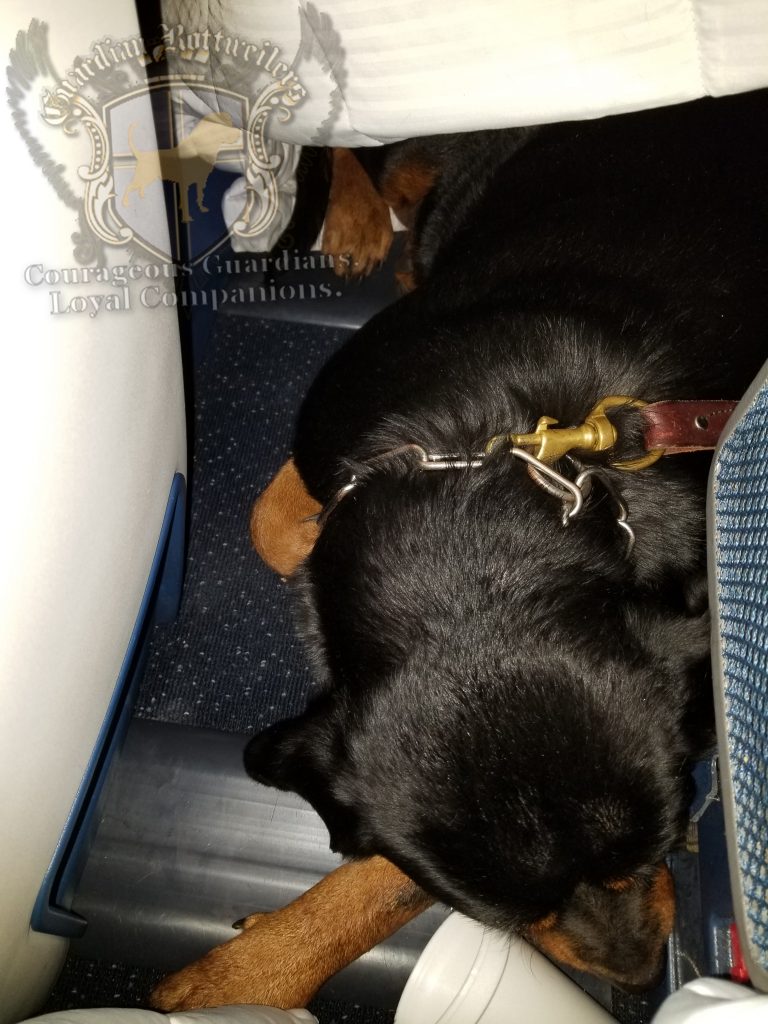 Yummy cup of ice 😉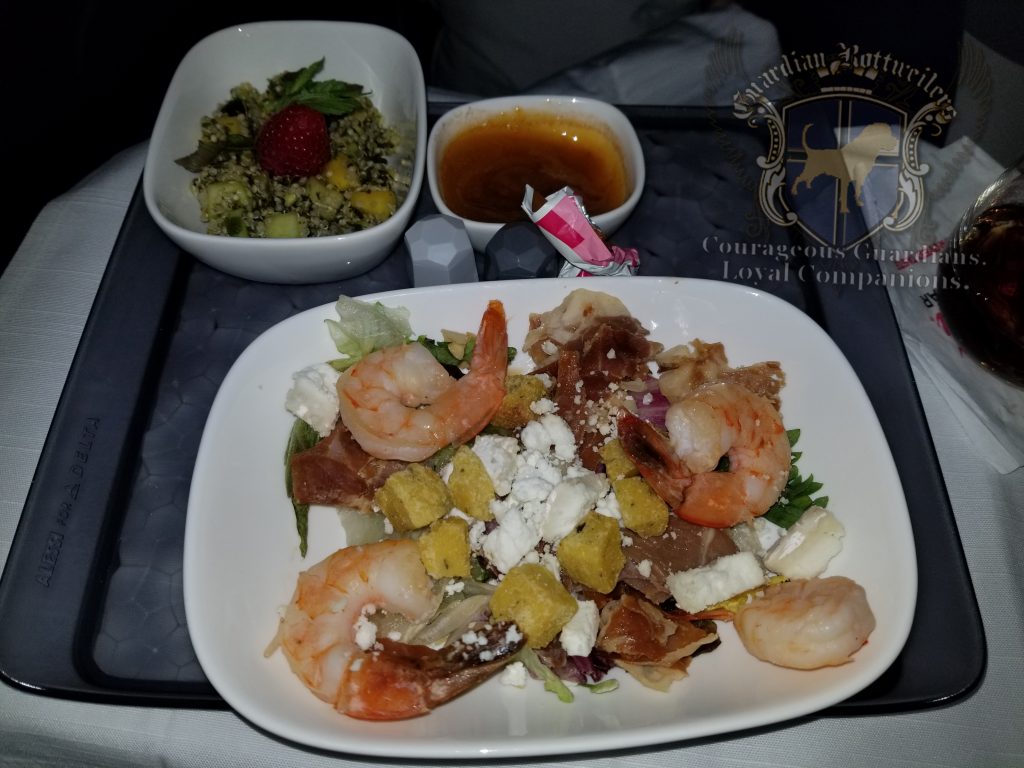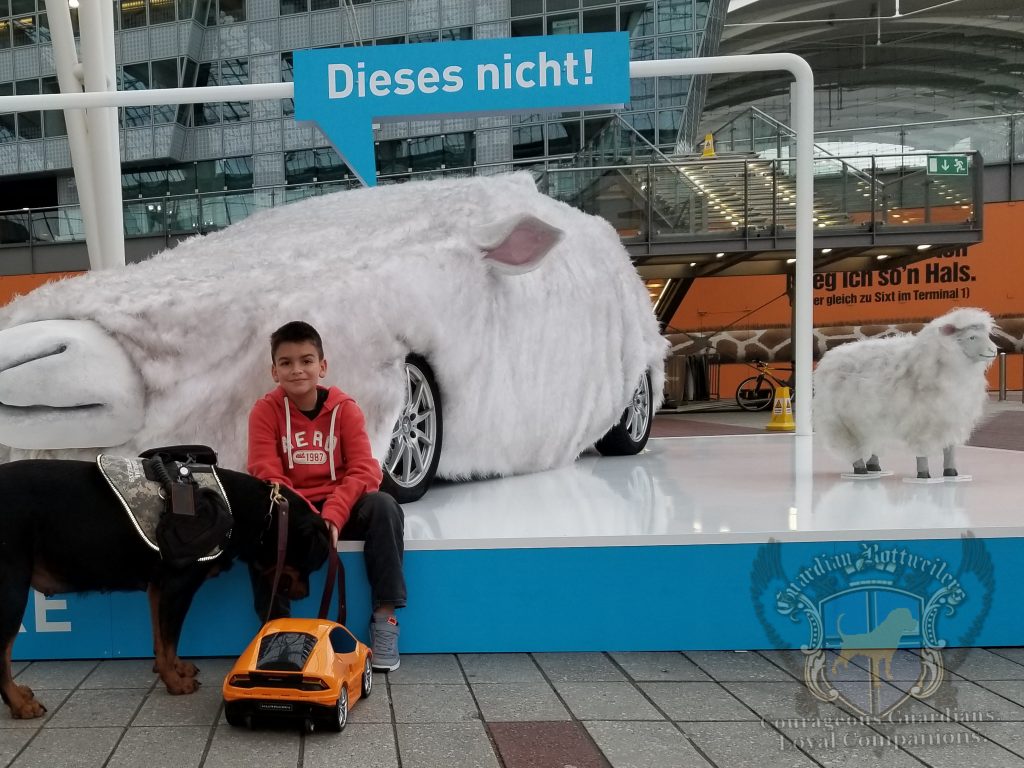 Ethan was amused that the cars were covered in sheep skin; all she wants to do is figure out how to climb up in Ethan's lap now that he is sitting 😉 lol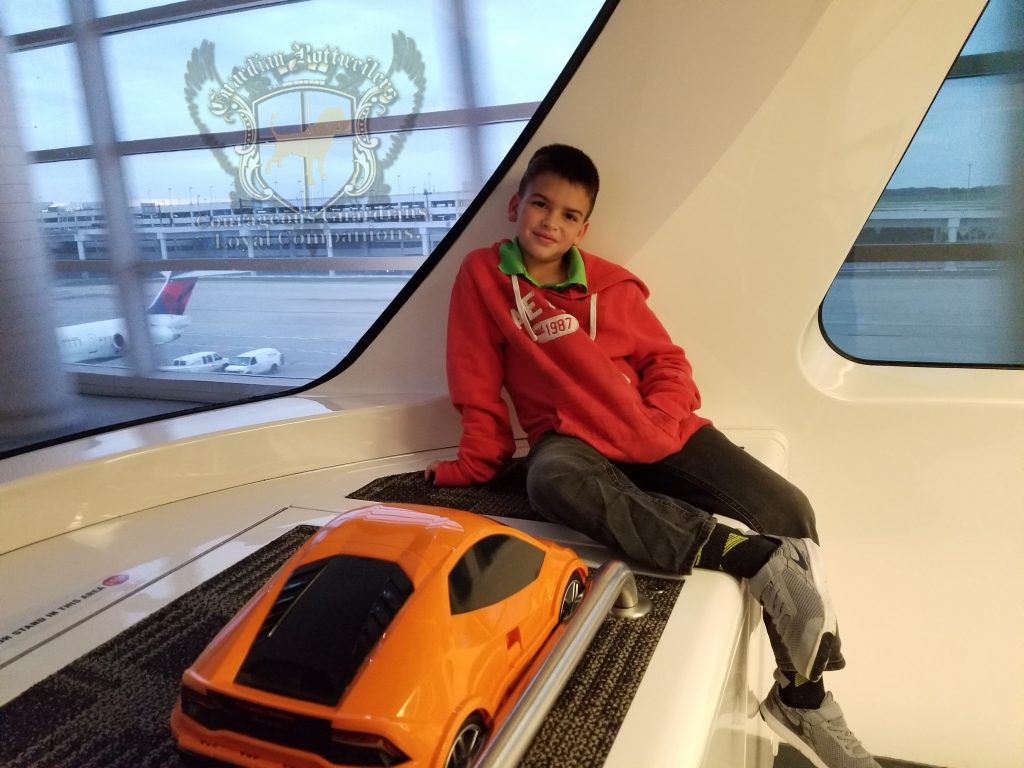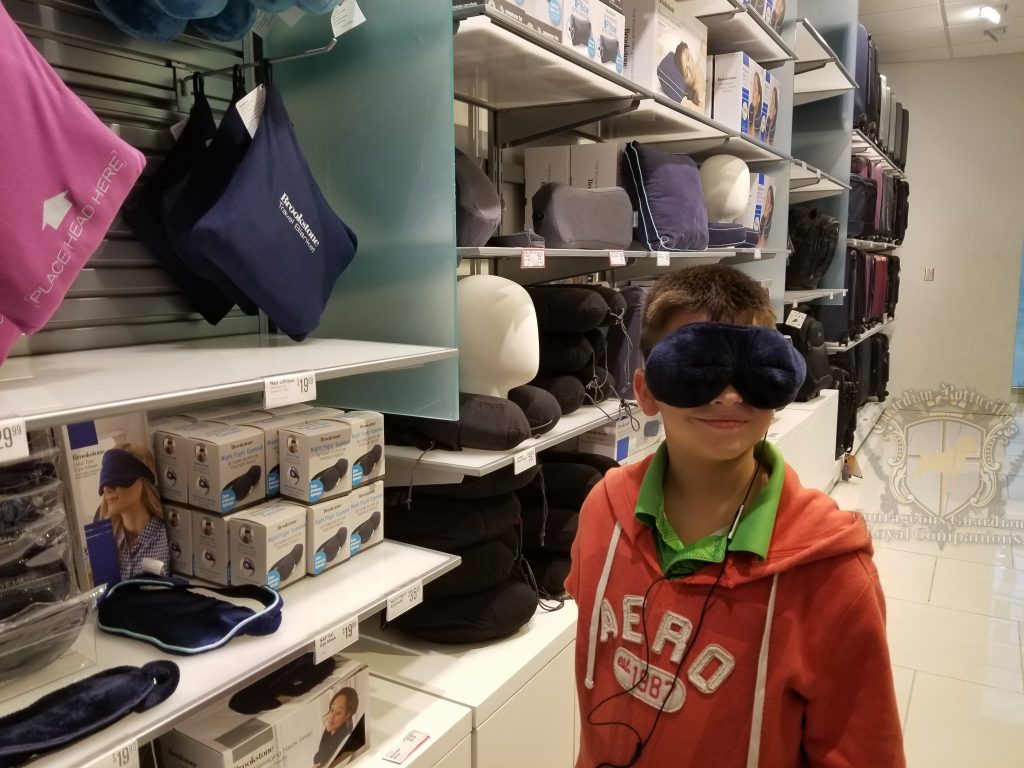 We hung out with some amazing Veterans and Active Duty Service men and women at the Freedom Center where Ethan challenged a couple to some riveting games of scrabble (which he won!) 😉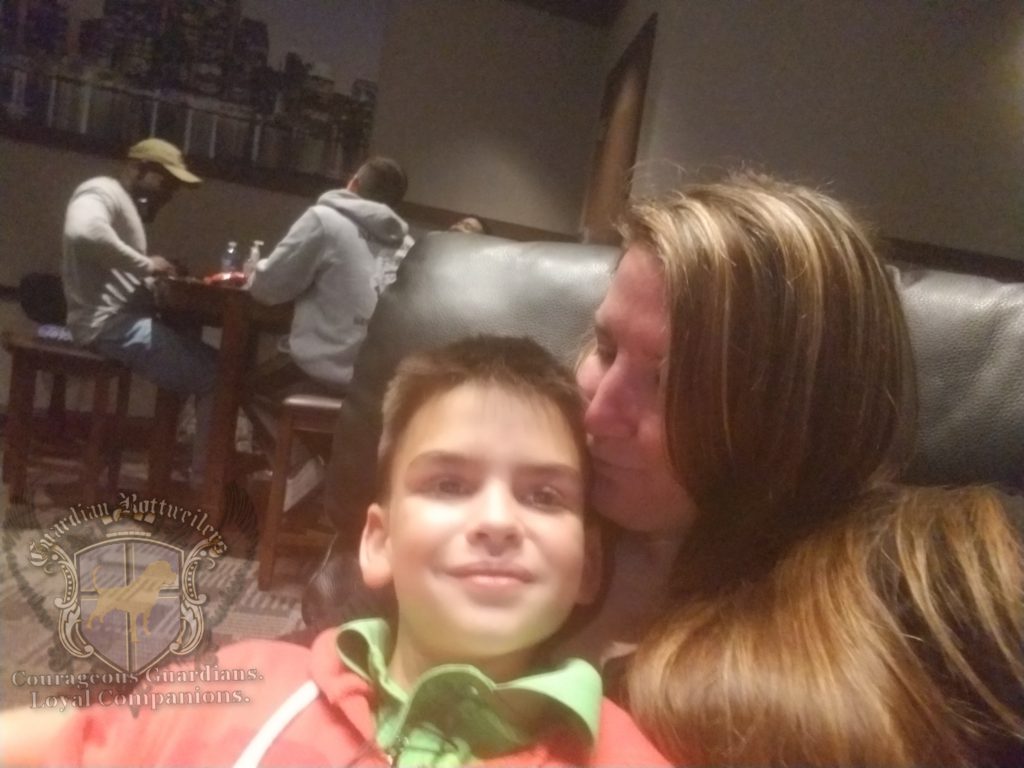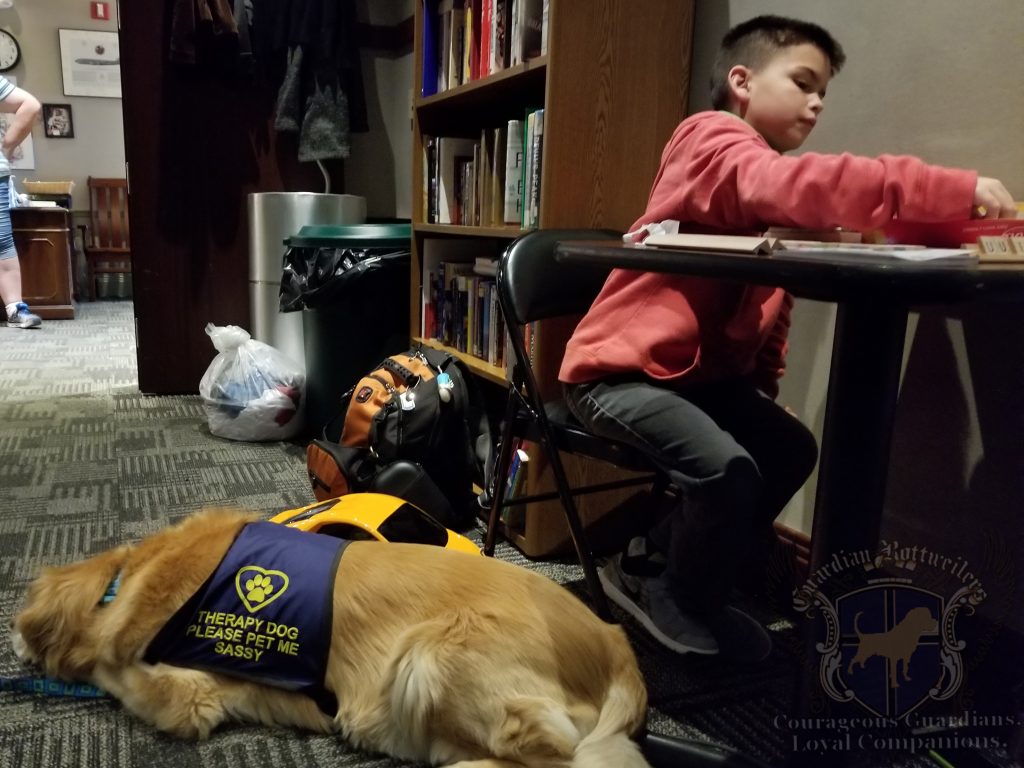 They had a therapy dog in the Freedom Center too!  It was awesome!  She made her rounds to say hello to everyone, but then decided to hang out right beside Ethan.  <3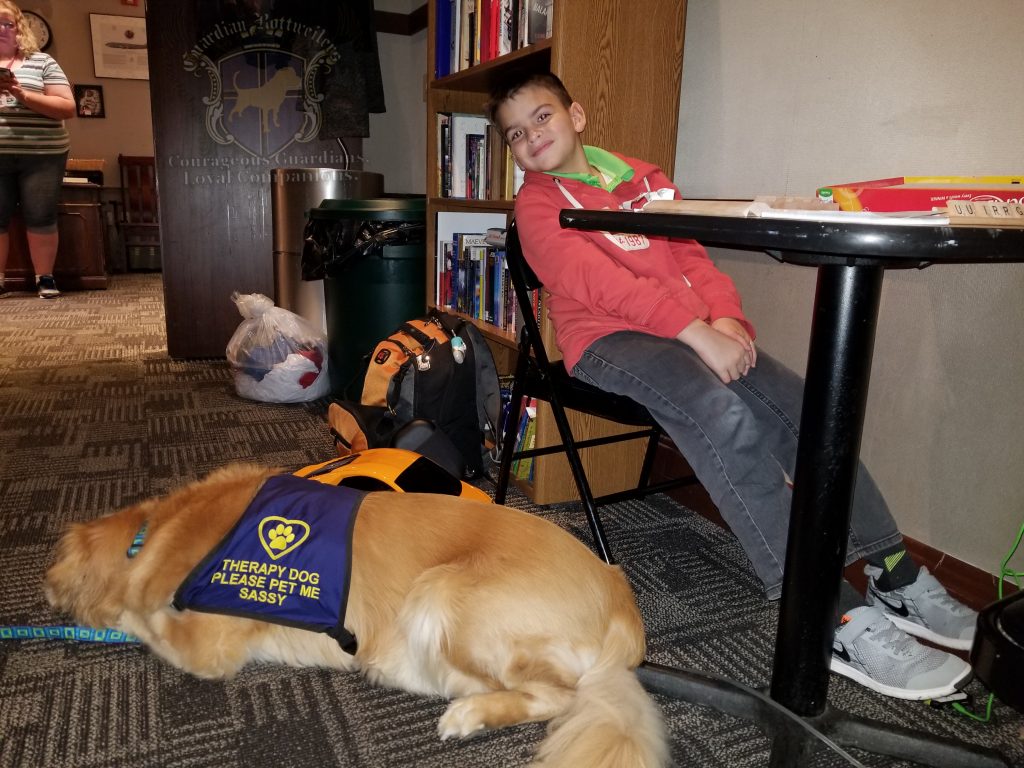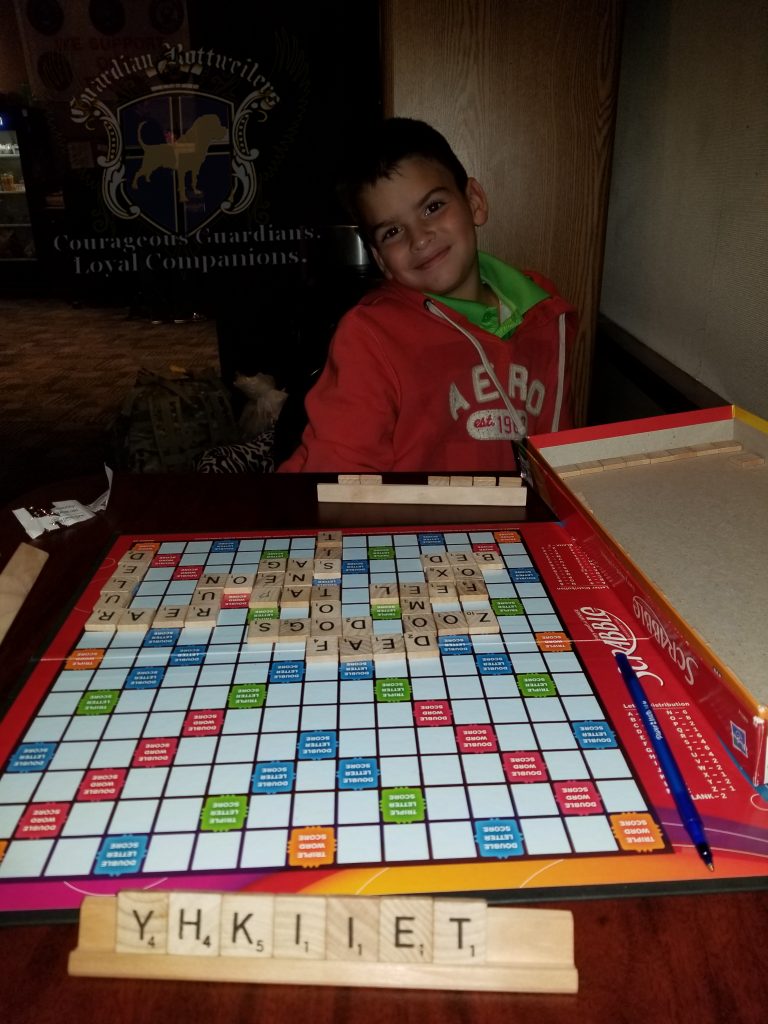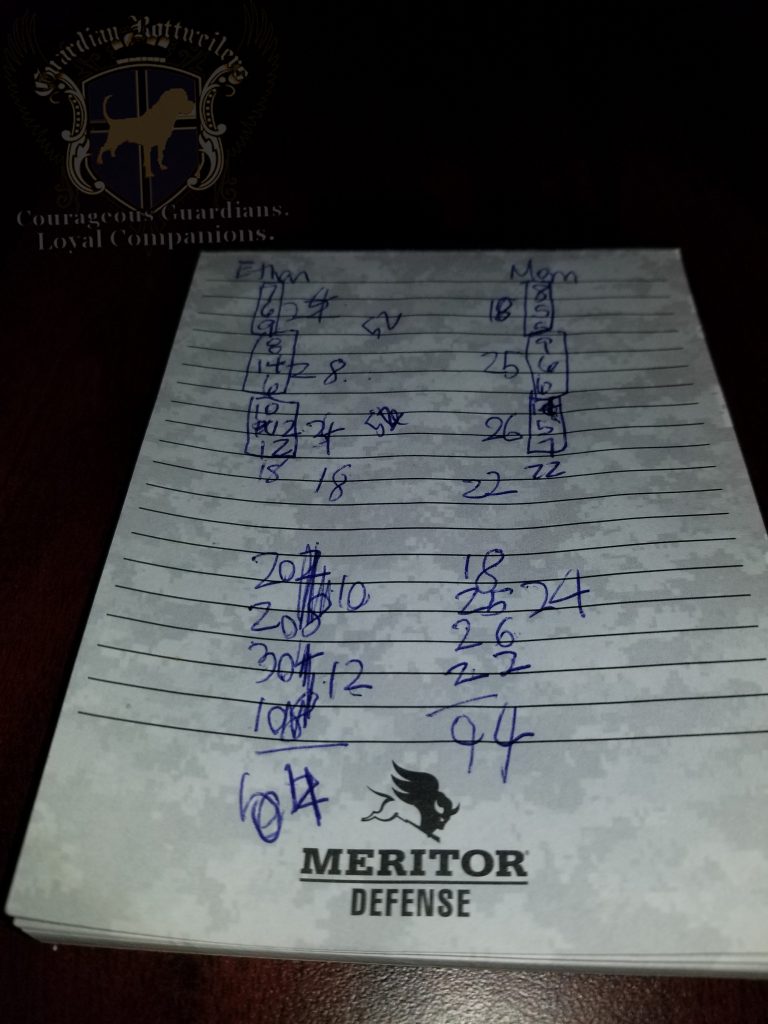 What I love about scrabble is that it helps not only with spelling, but math too!!  A sneaky way to get a bit of learning mixed in with fun! 😉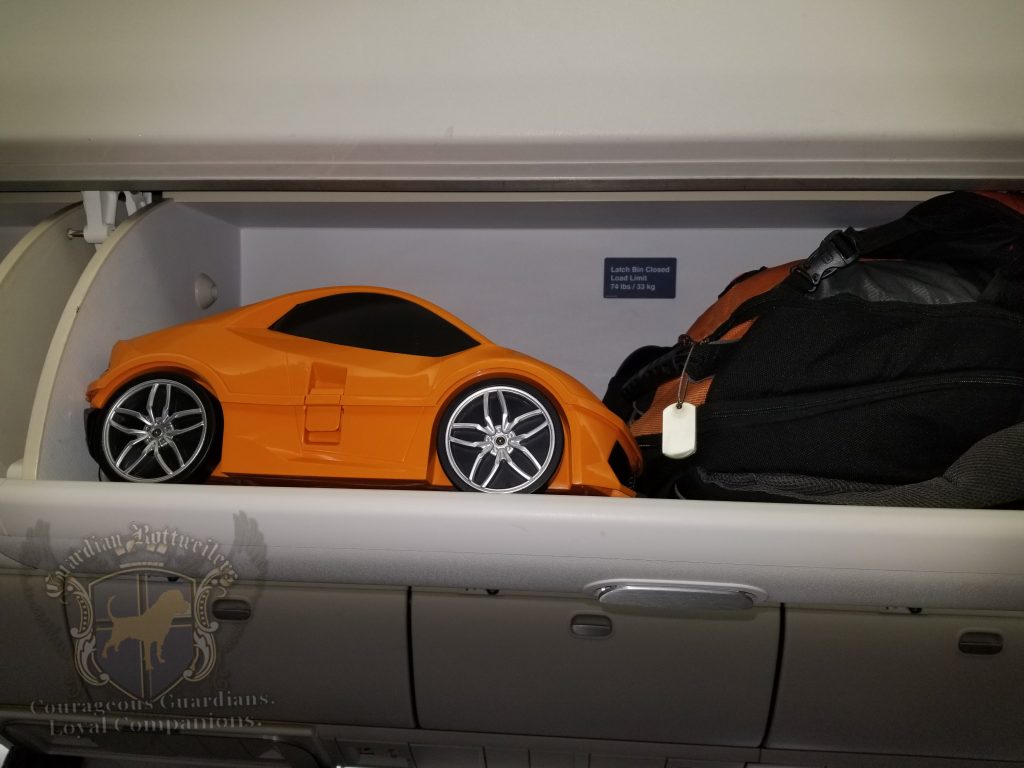 Bought this little Lamborghini for Ethan in Italy last year and he takes it with him everywhere <3  It is by far his favorite suitcase!  I told him we had to park it for take off 😉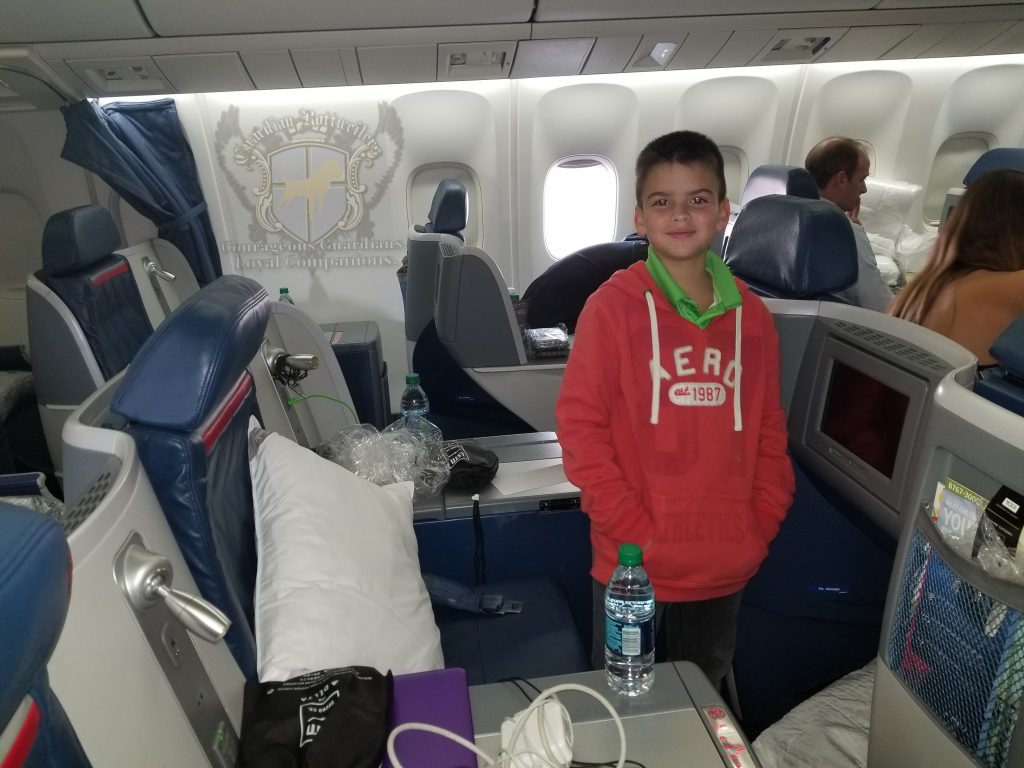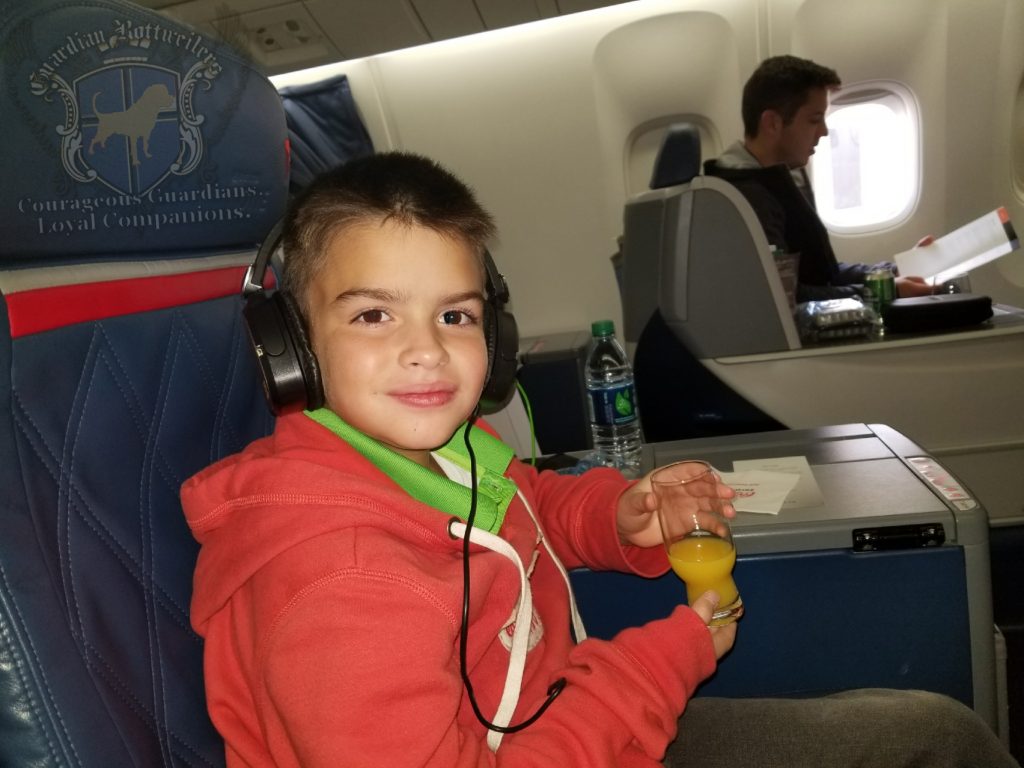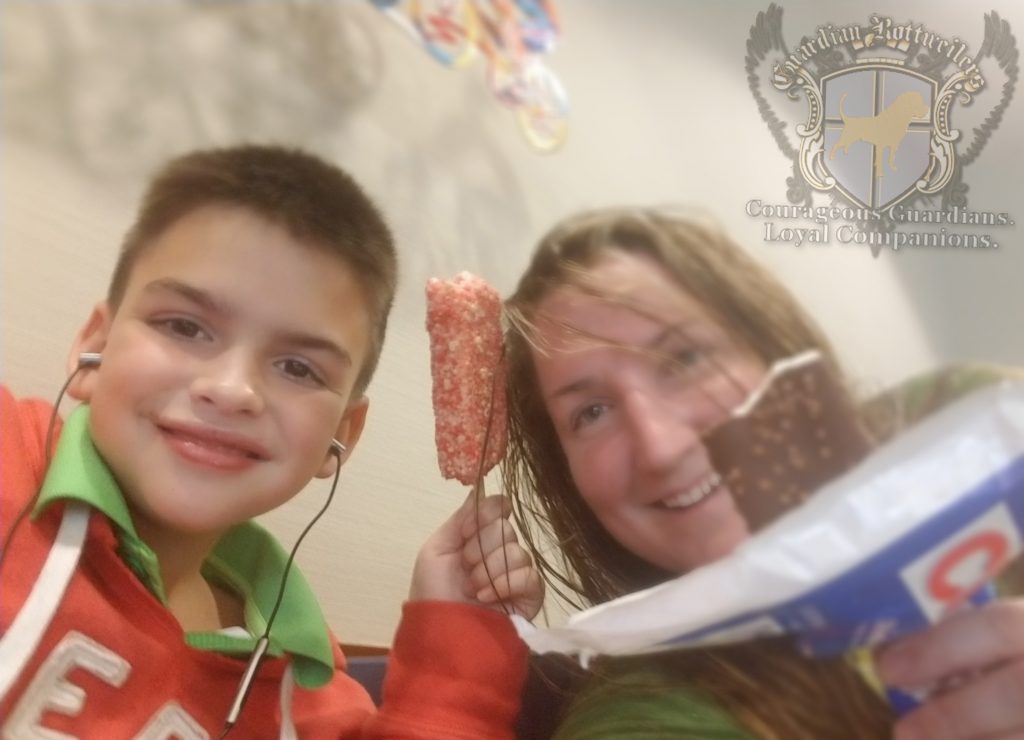 What trip would be complete without ice-cream 😉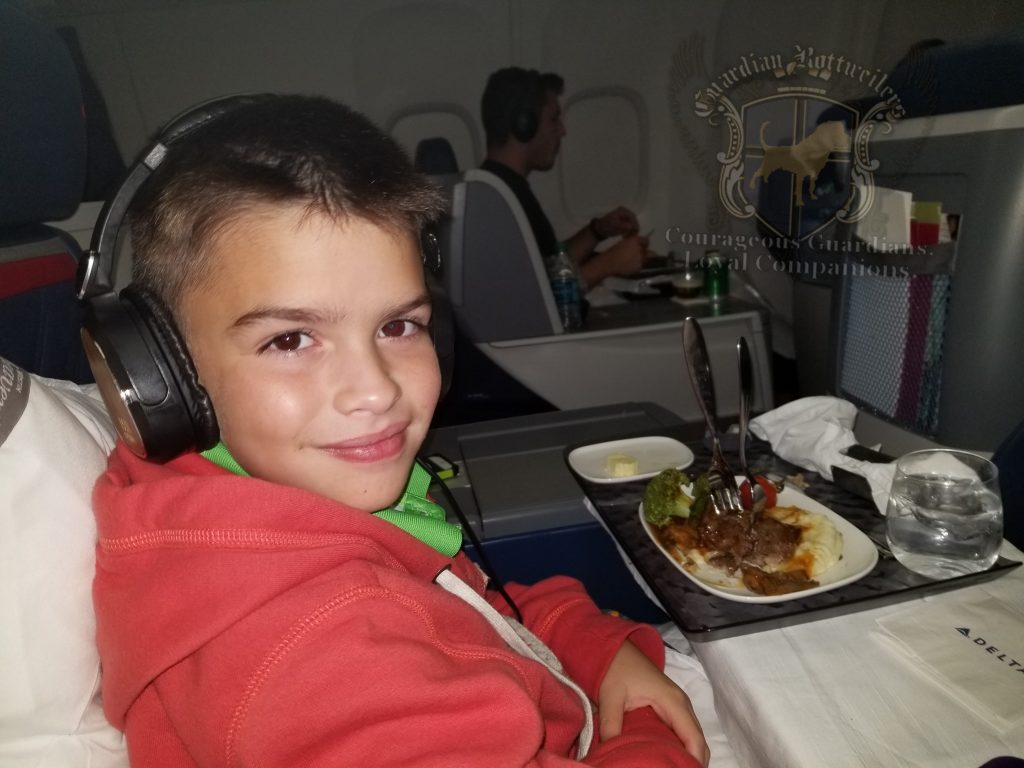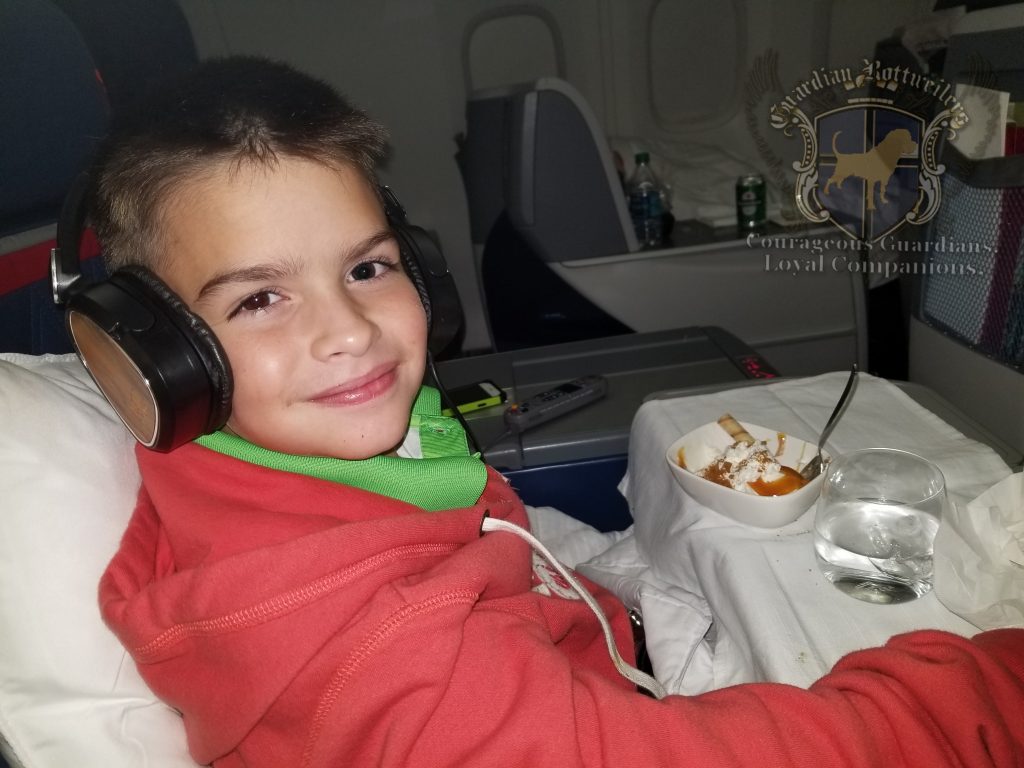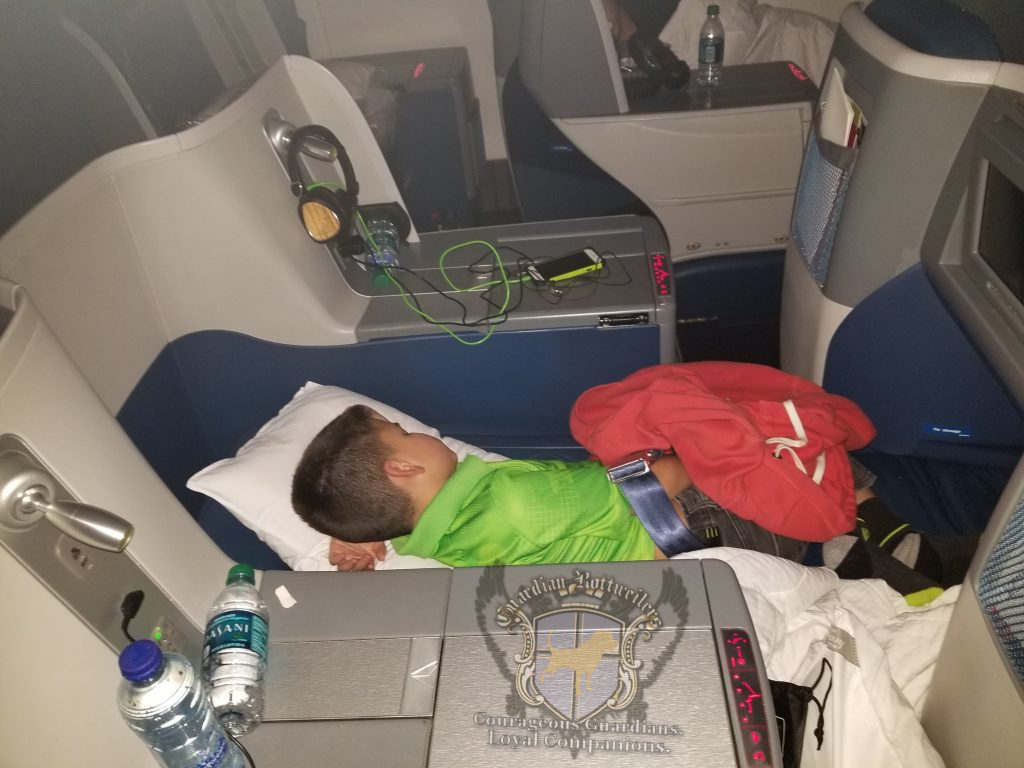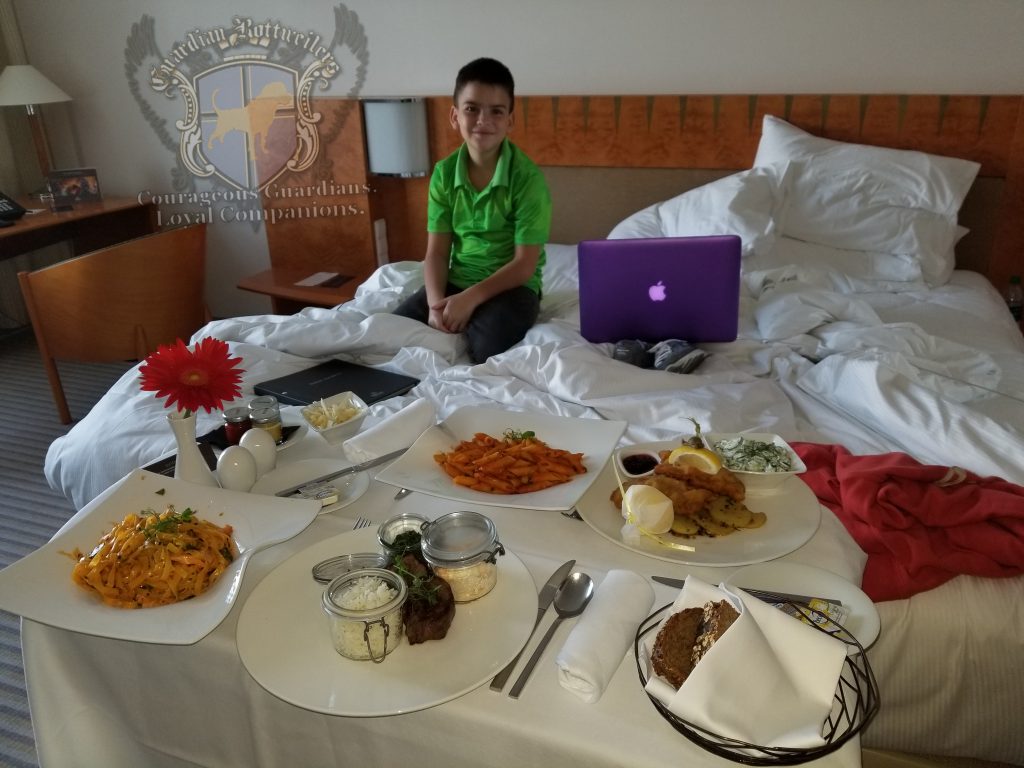 This is what happens when you let a 10 year old decide what to order from the room service menu 😉  You know you love your Rottie when they get a rare steak and some Wiener Schnitzel!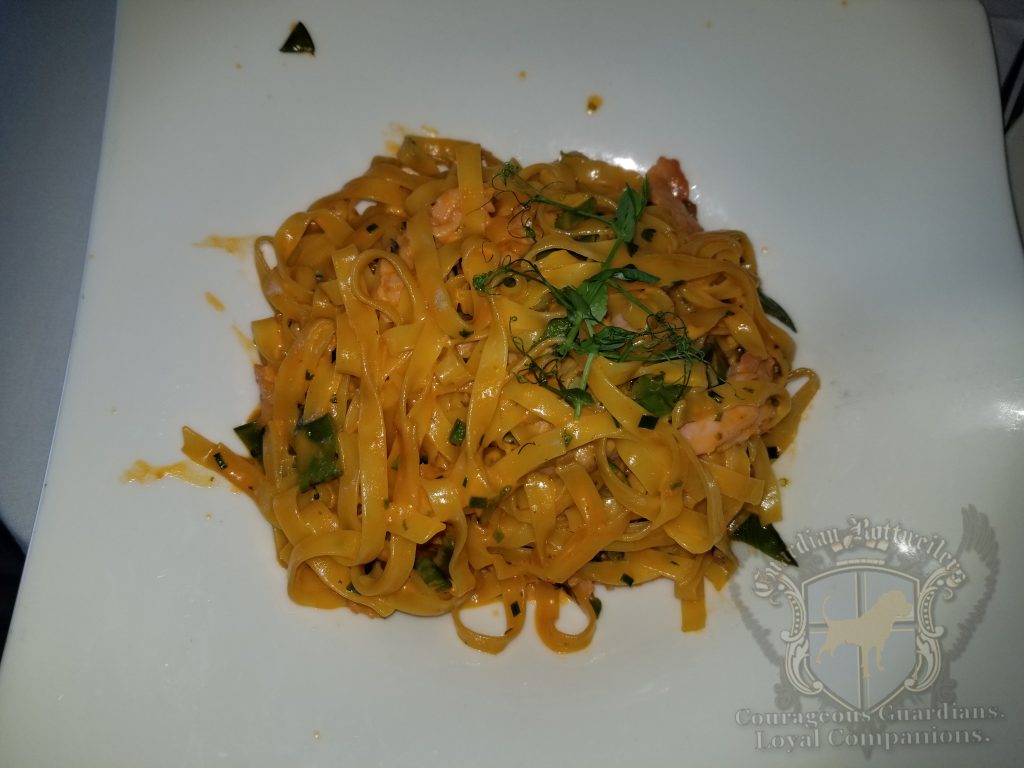 This was some fresh egg noodle pasta tossed in a cream sauce with salmon and fresh herbs.  Easily one of the best tasting pastas I have ever eaten!!  (and that is saying something considering how many times we have been to Italy!!)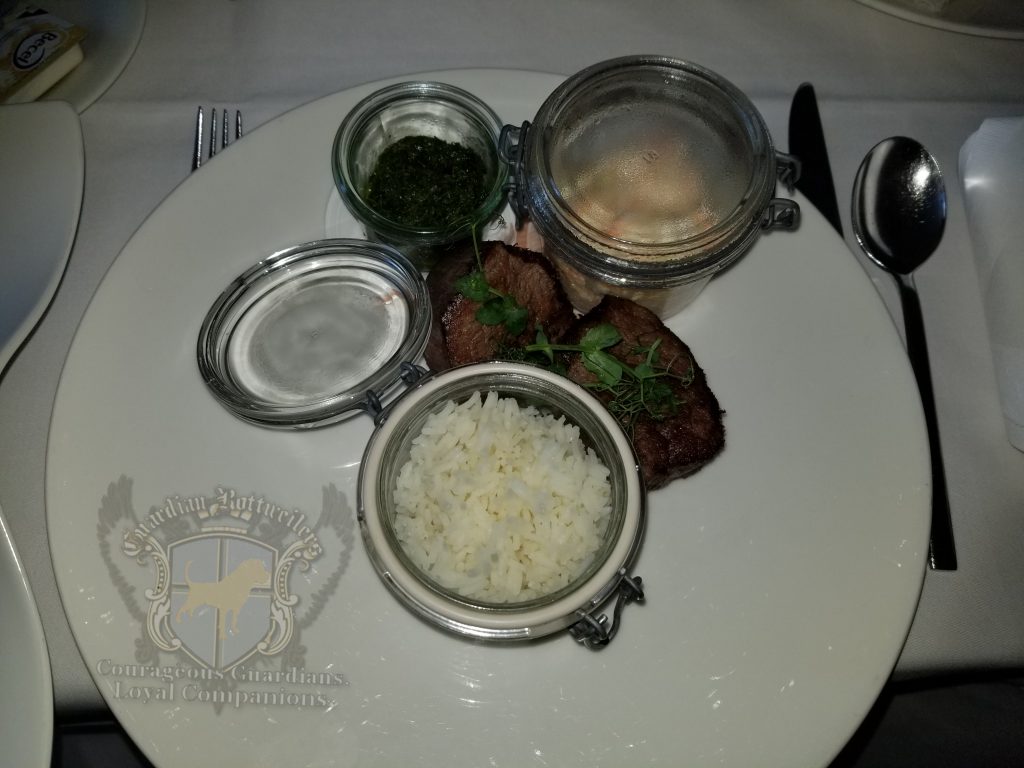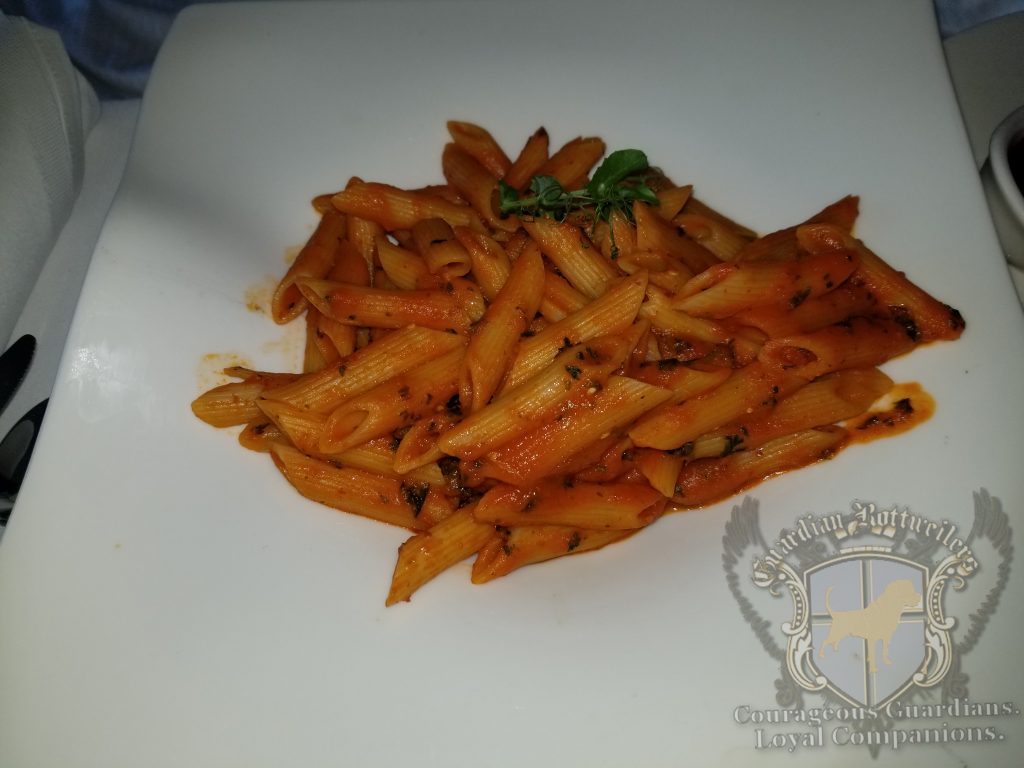 Penne pasta with a arrabbiata sauce- ordered this for myself, but ended up taking half of Ethan's salmon pasta instead 😉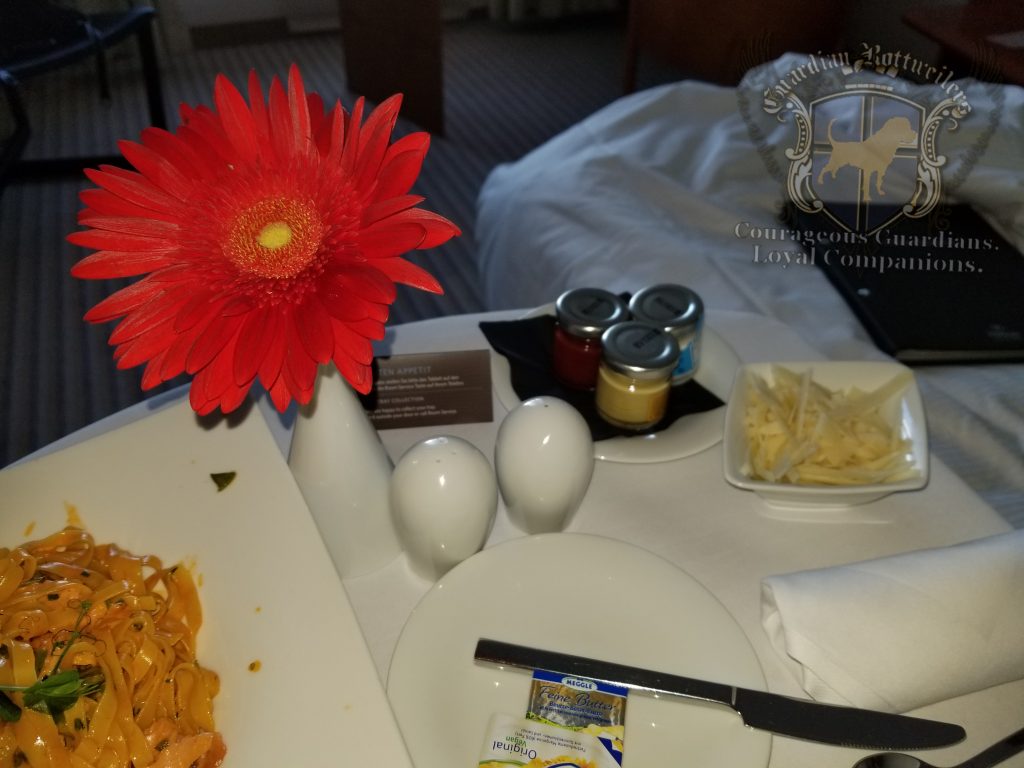 I love traveling!  I know not everyone is Rottie-obsessed like me, but meeting some of the best handlers, trainers and breeders in the world along with some Rottie-celebrities is pretty incredible!  Ethan got his photo with Stanislav and the Spanish Beauty, Hade de Breogan.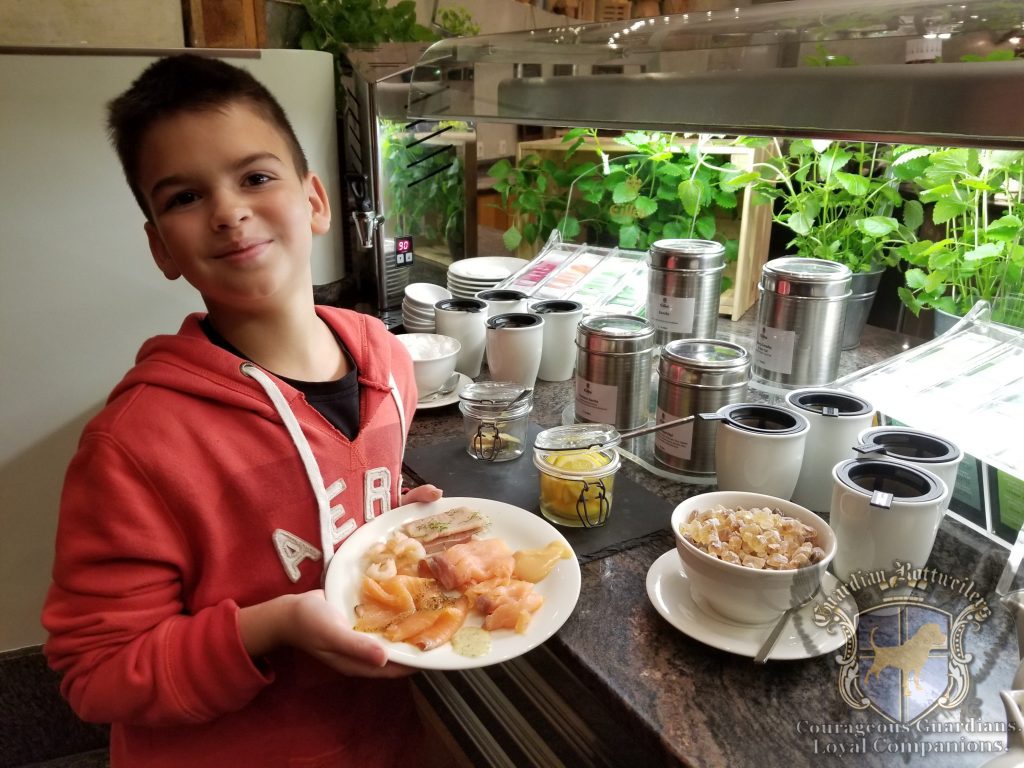 Breakfast- I love how important this meal is in Europe.  They would think we were mad for having donuts, or bagels, or cereal and calling it breakfast!  Ethan did not use to be a seafood fan until he starting tasting real, fresh seafood in Italy and Europe- now he cannot get enough of it!  He had some smoked salmon, smoked swordfish, and some fresh shrimp for breakfast!  This kid's too young to realize how spoiled he is 😉 lol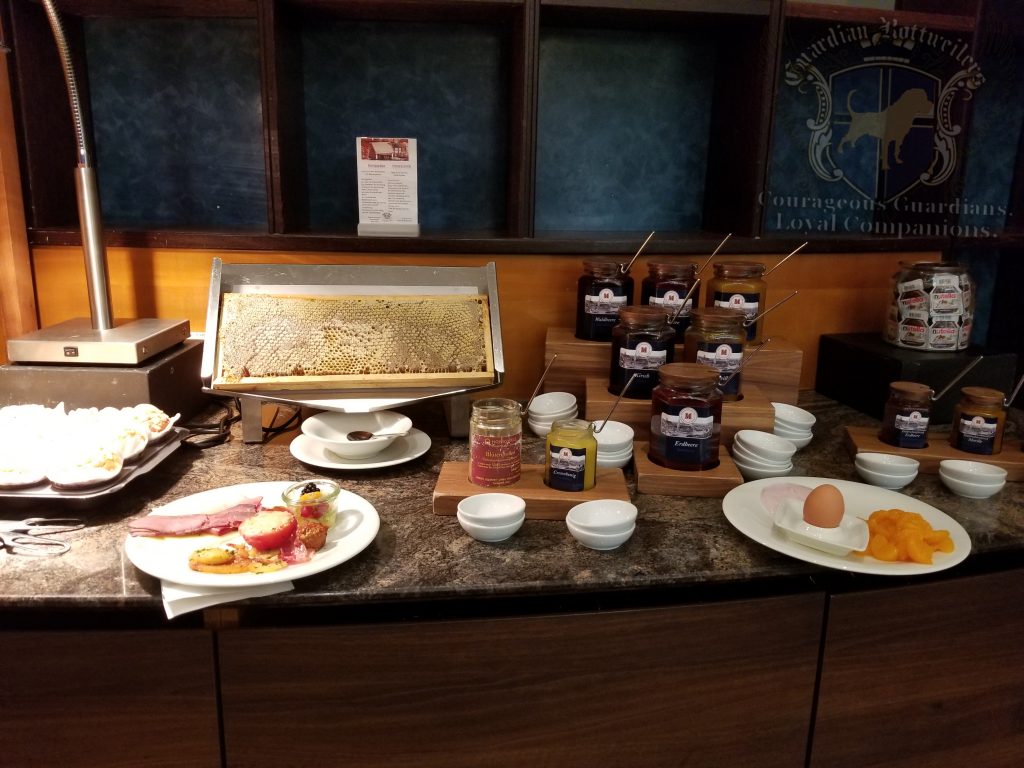 Now THAT is how you should get your honey!!!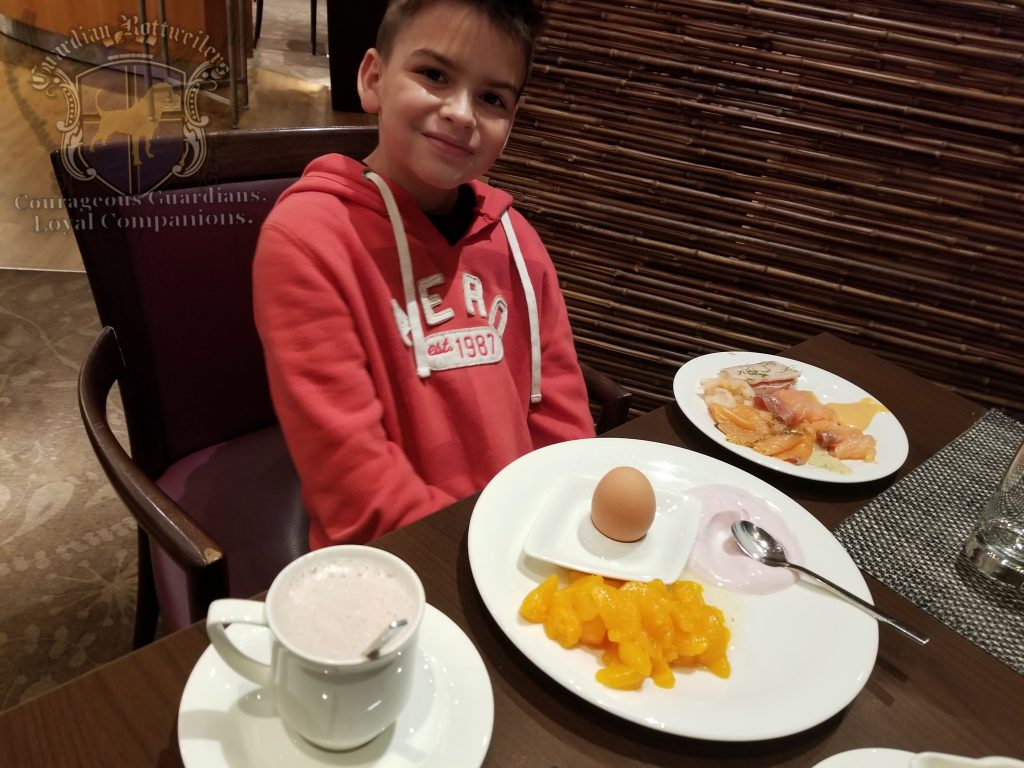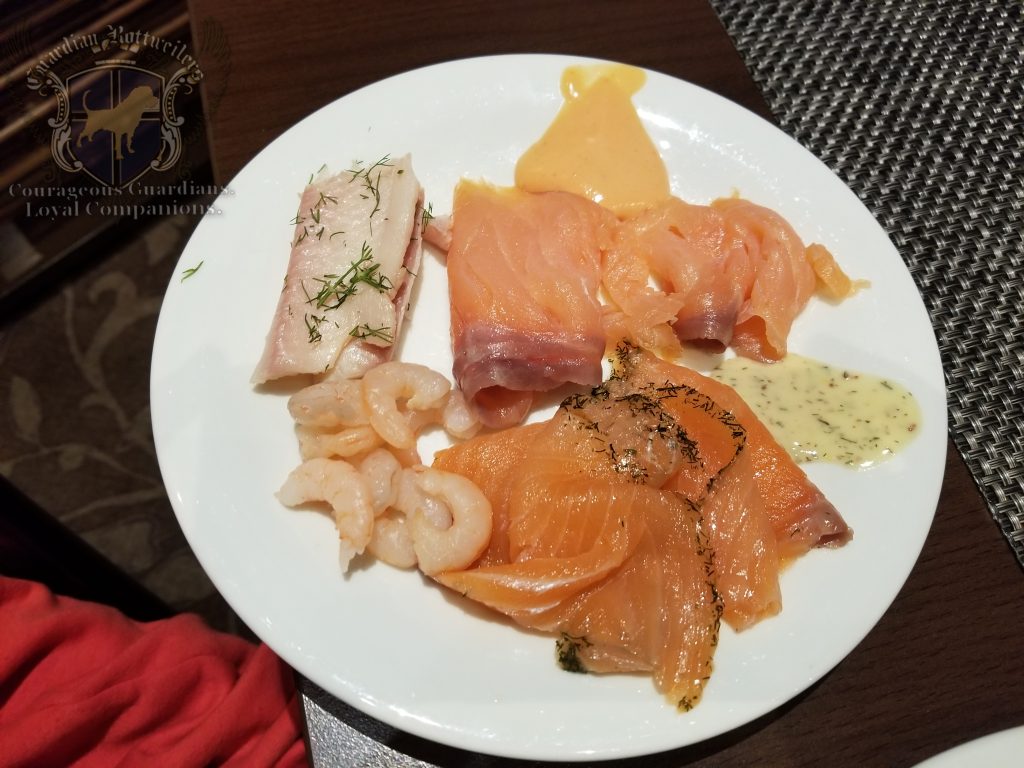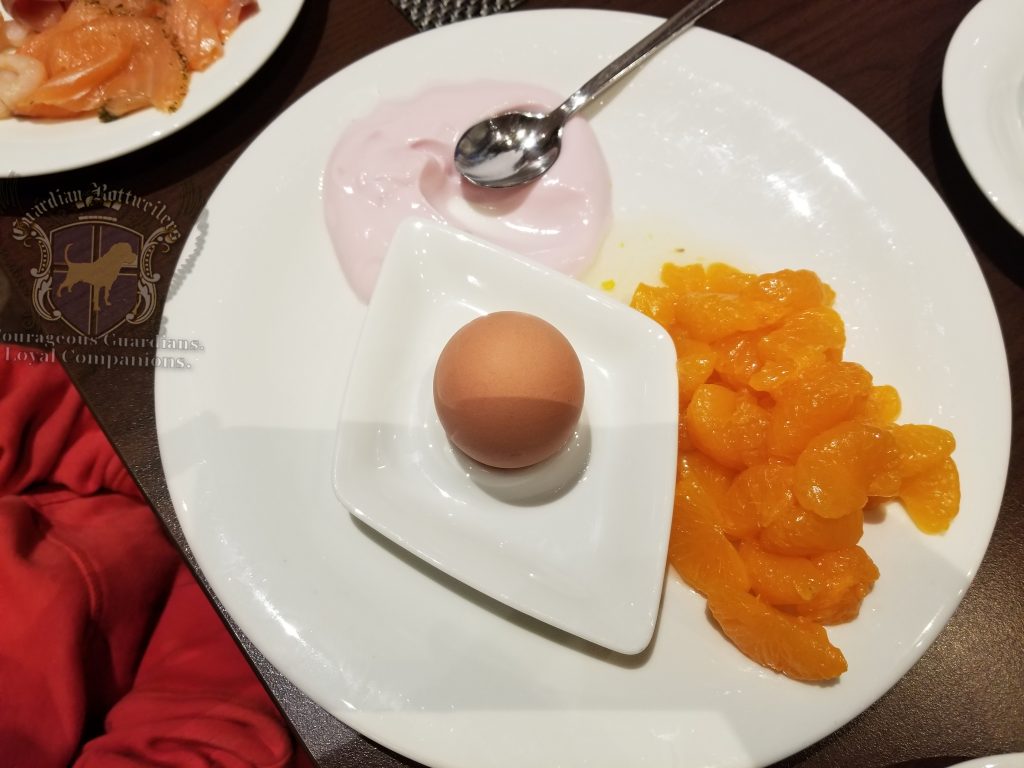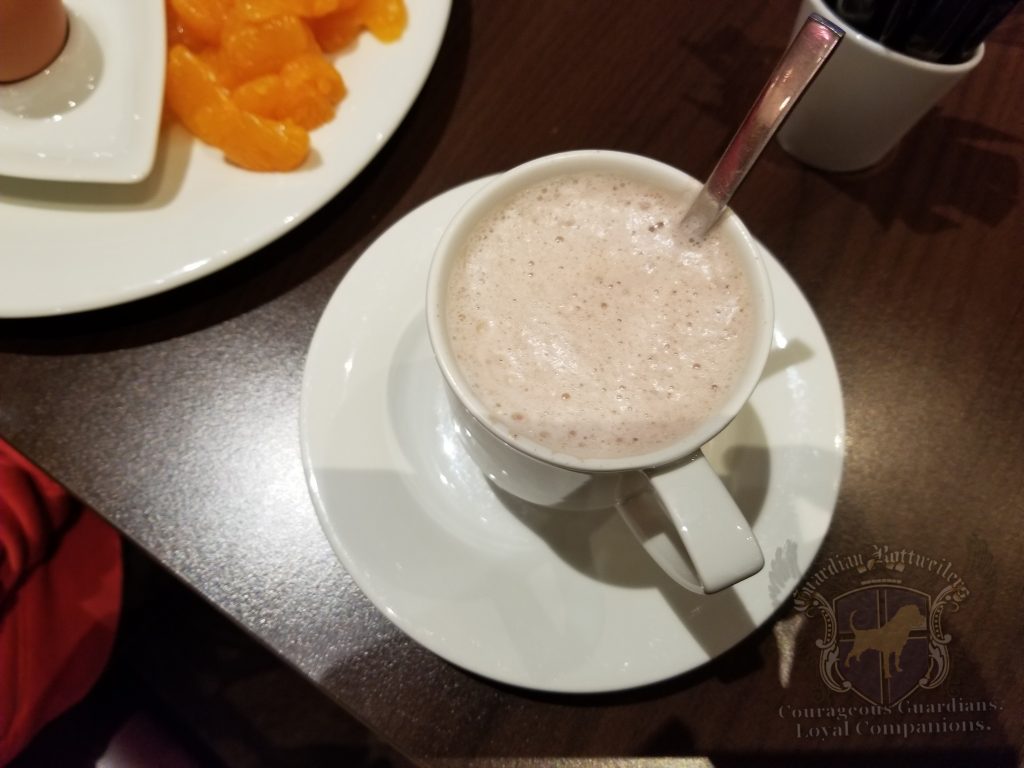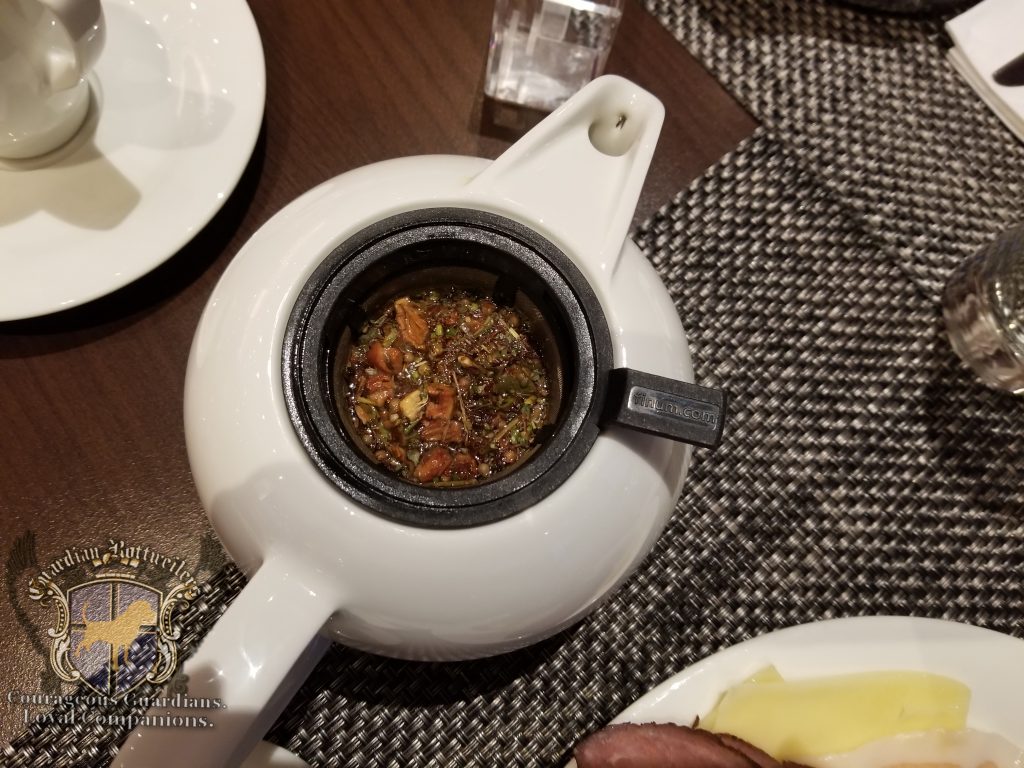 The tea is AMAZING!!  They have a bar with fresh and dried herbs and blends and you can essentially crate your own blend and then add hot water!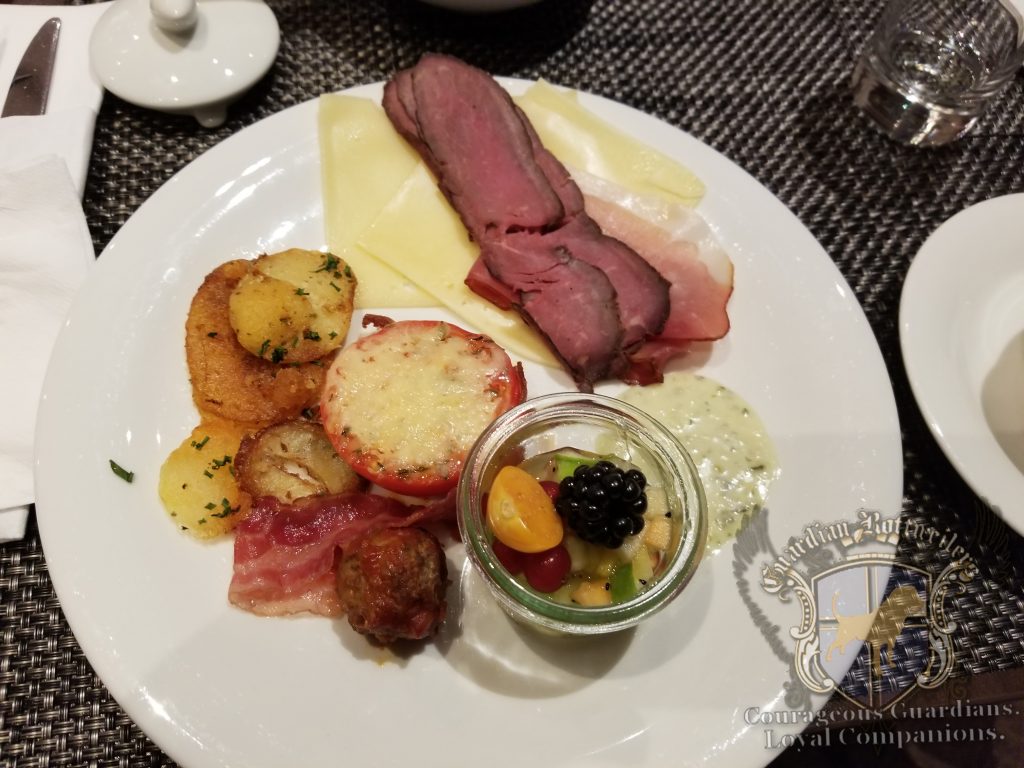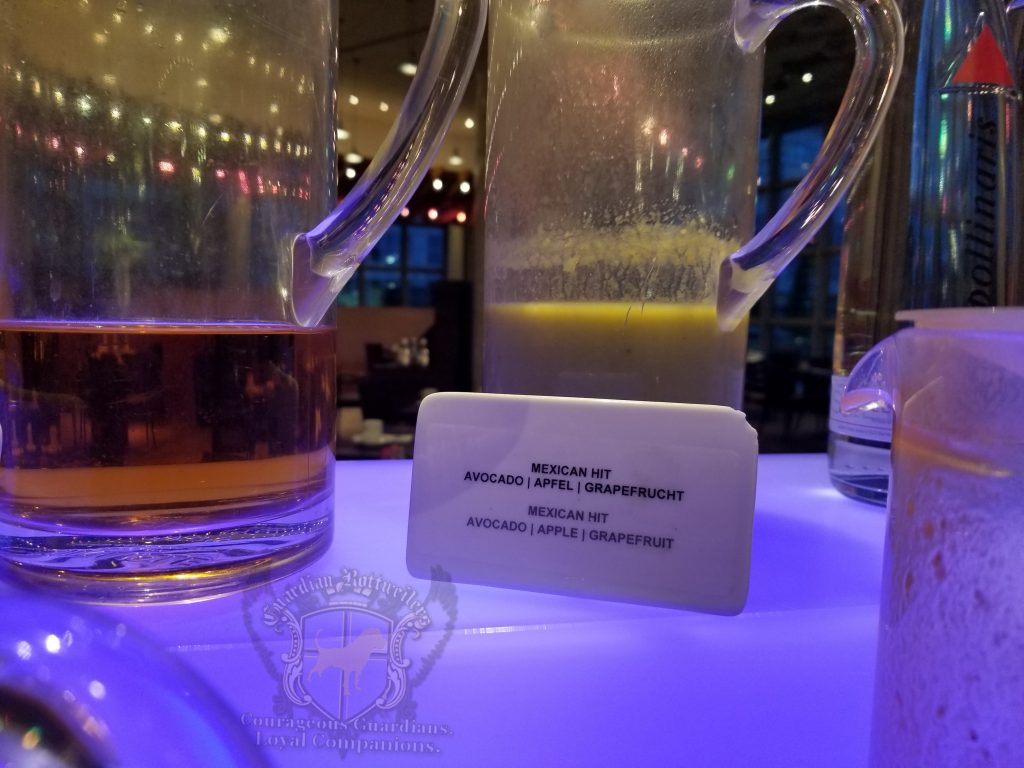 I am not at all an avocado fan, but Miguel cannot get enough of them, so I had to get a photo of this for him to see!  Who would have known that you can make a breakfast smoothie out of avocado!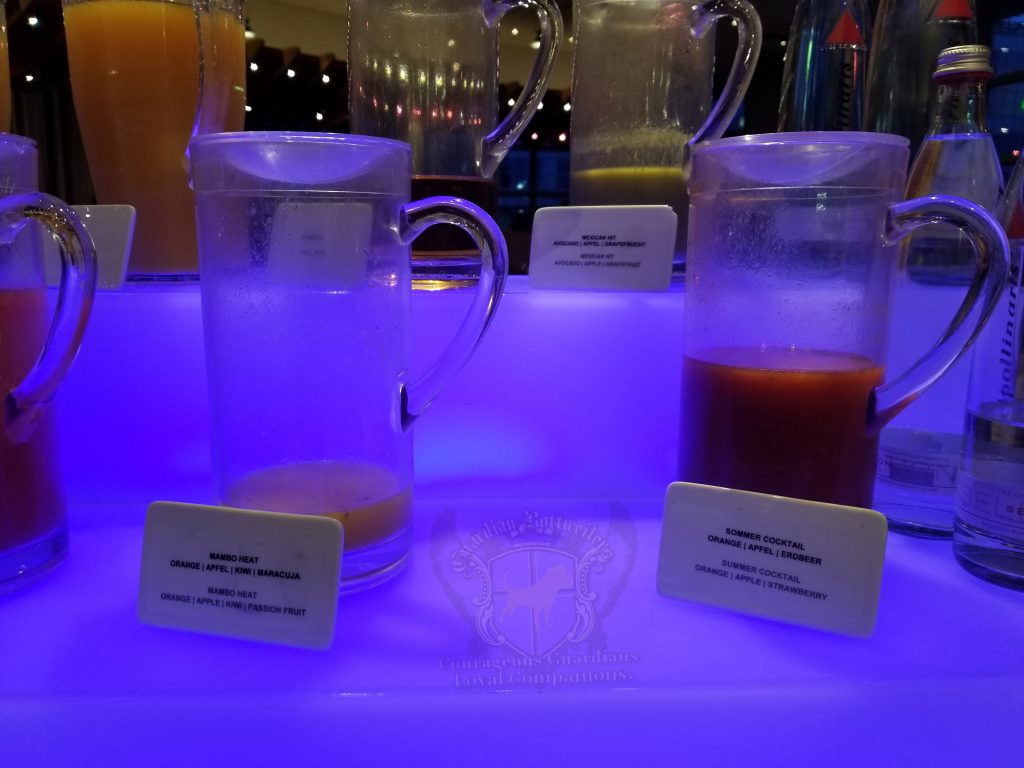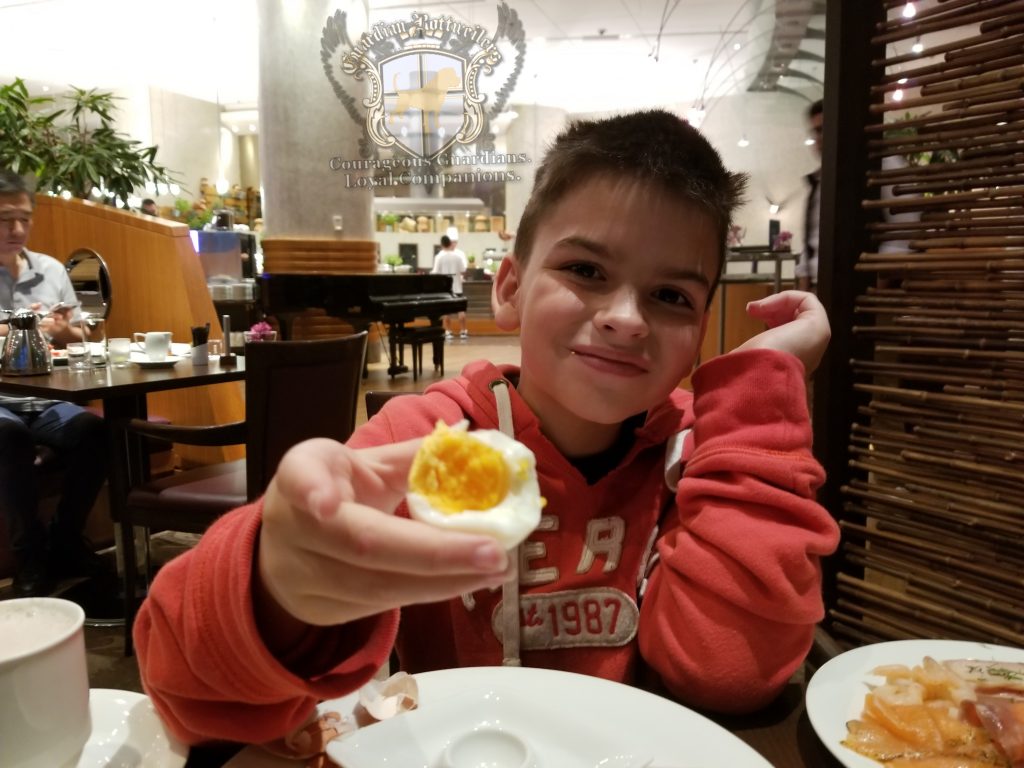 Since we have started raising our own birds (chicken, ducks, turkey, etc.) my kids have become egg connoisseurs 😉 They all refuse to eat anything other than far fresh eggs.  Ethan was very pleased with this one and wanted me to take a photo to show his siblings how dark and rich the yolk was 😉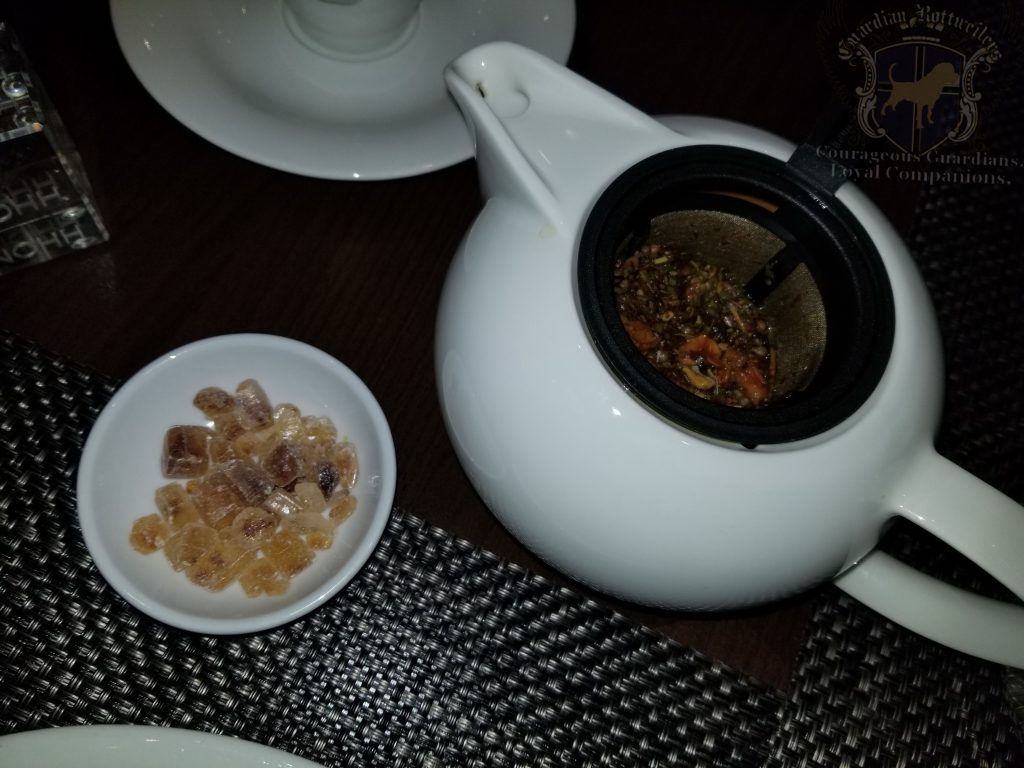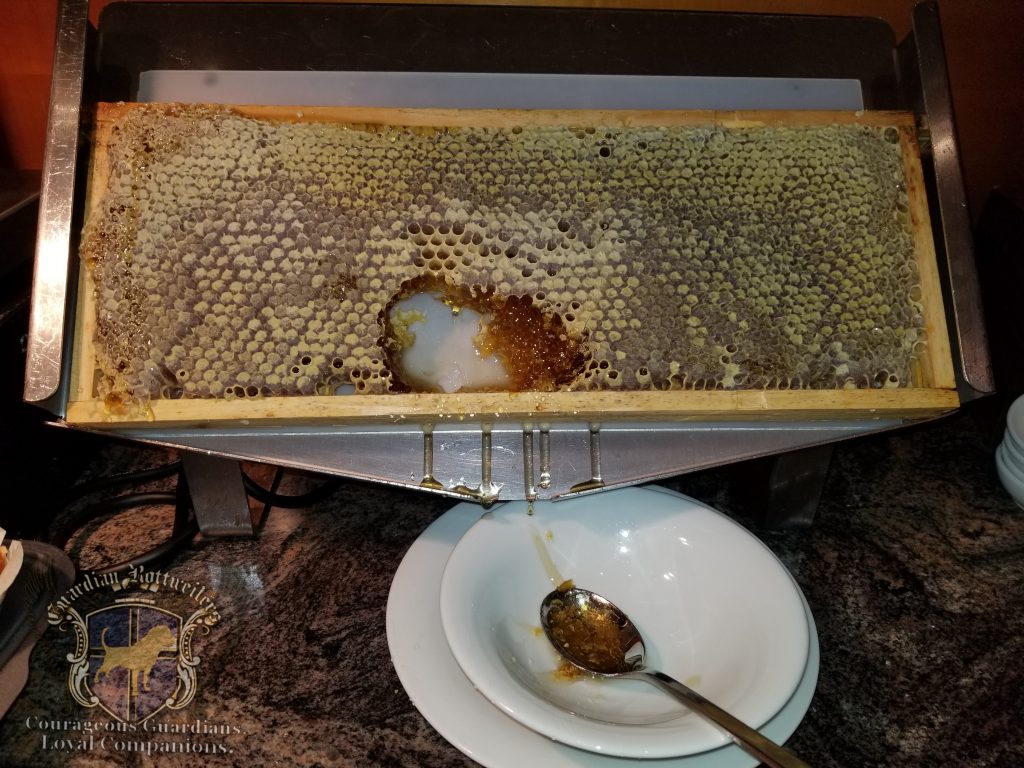 Fresh honey yummmmmm <3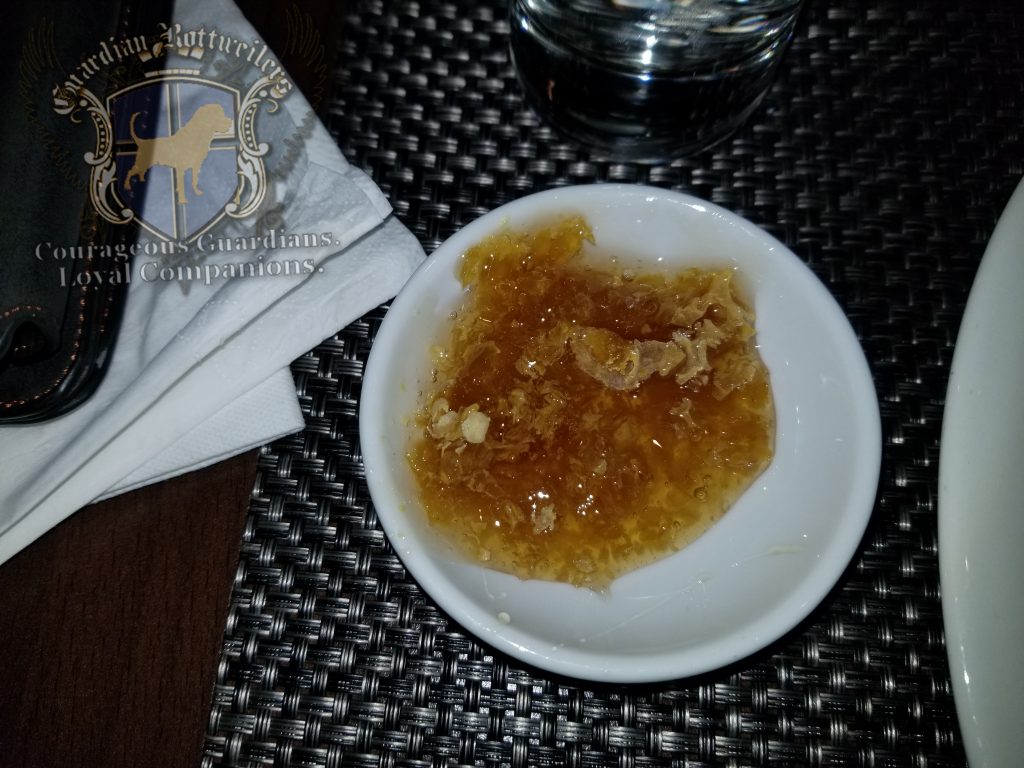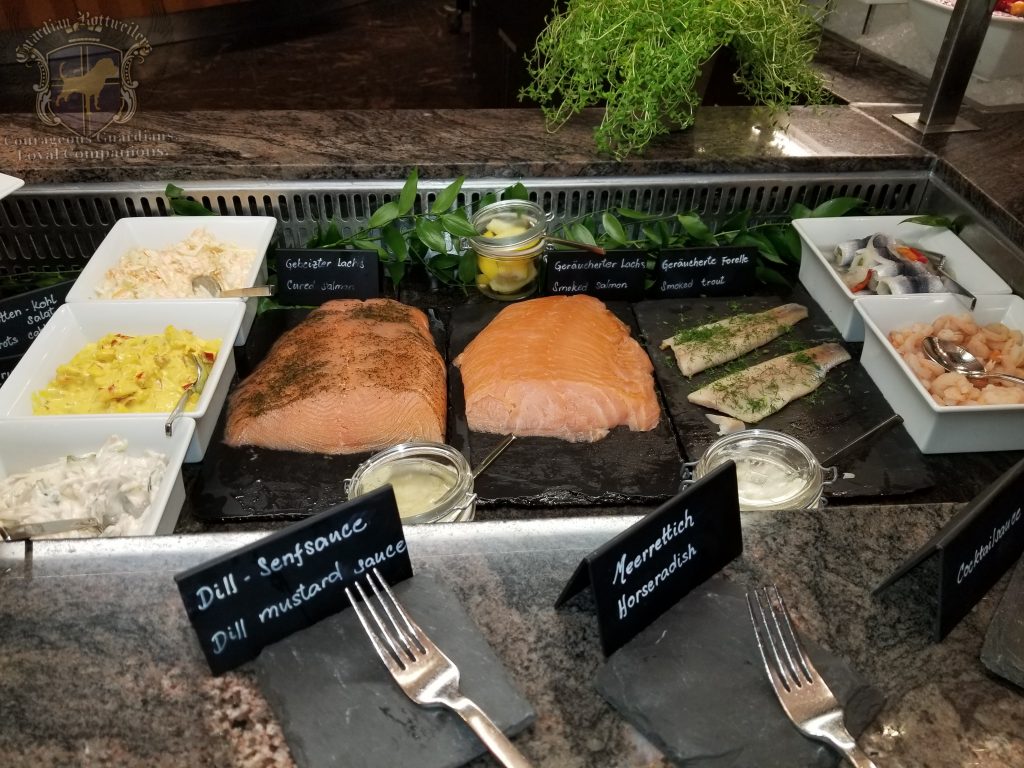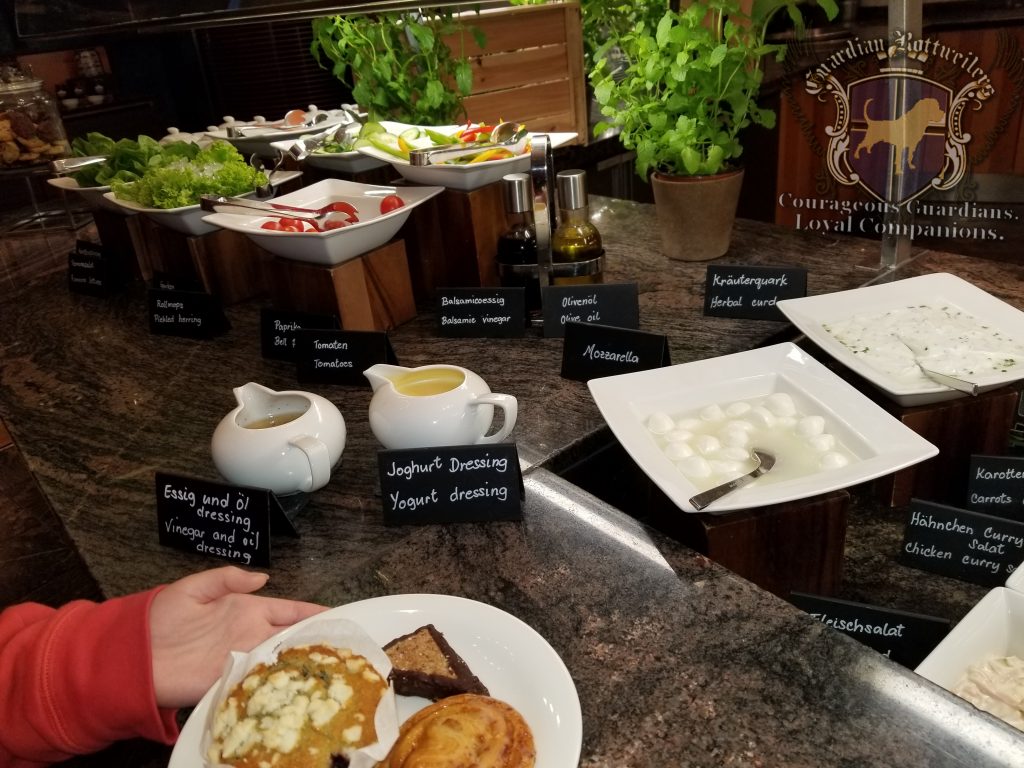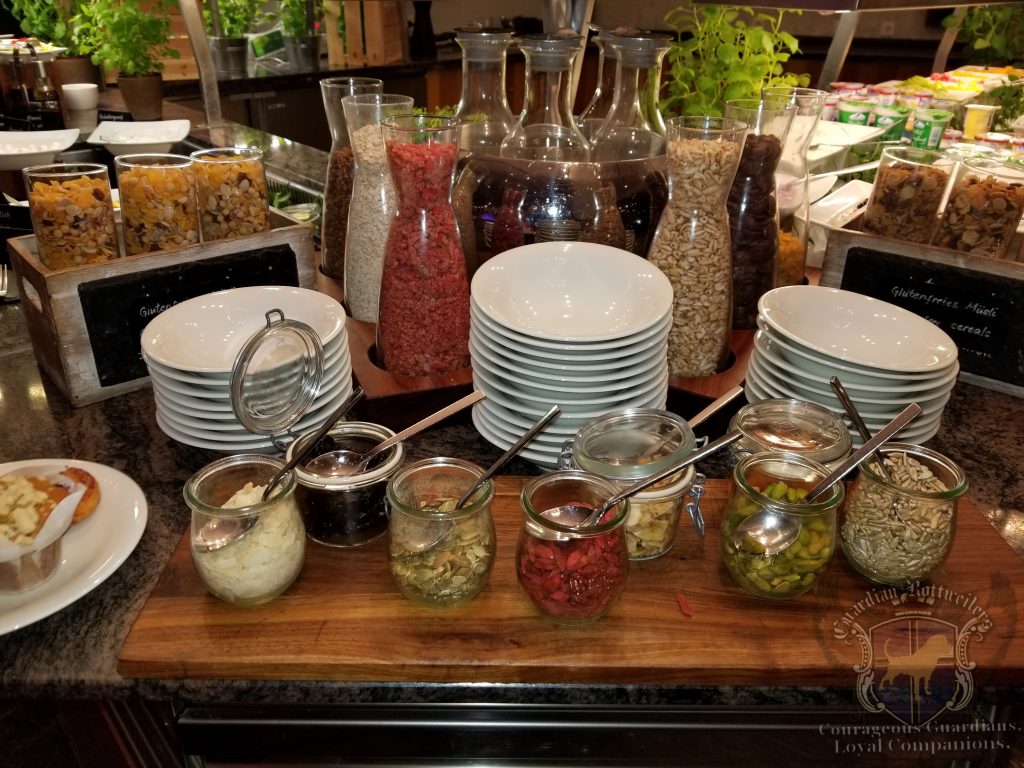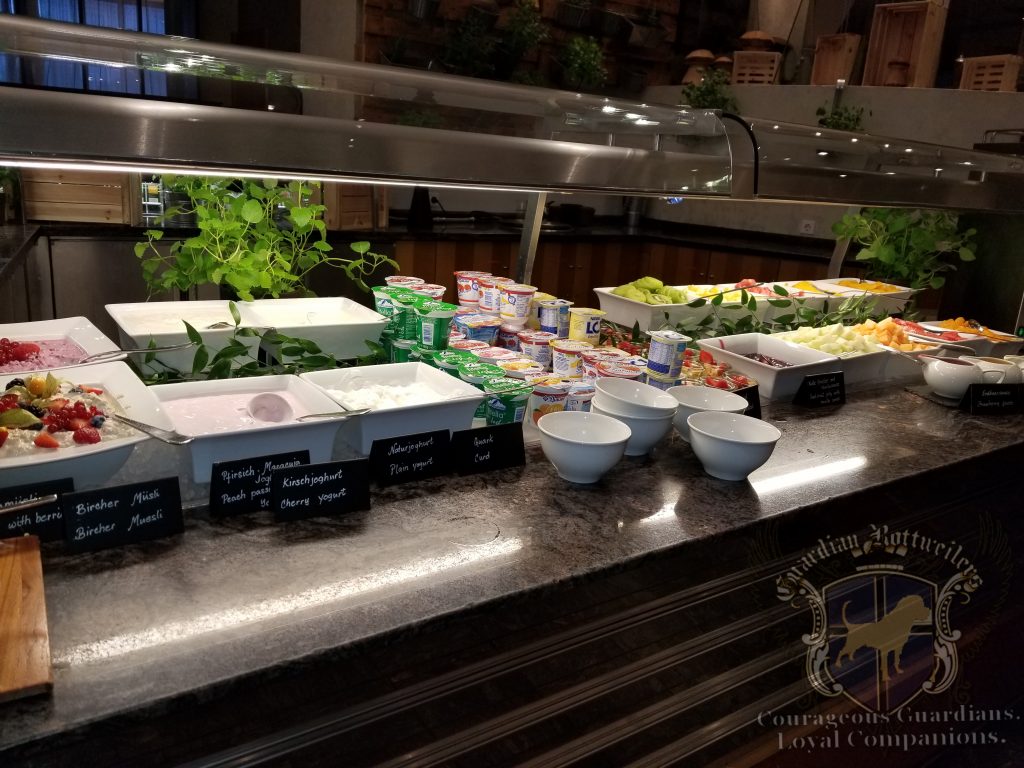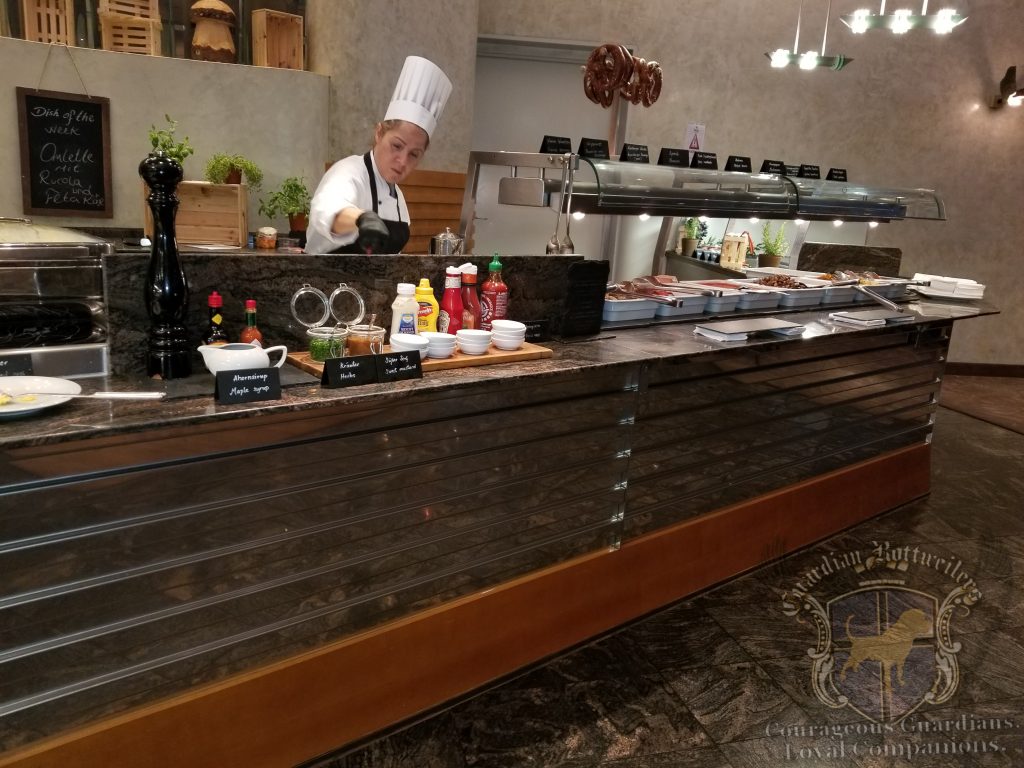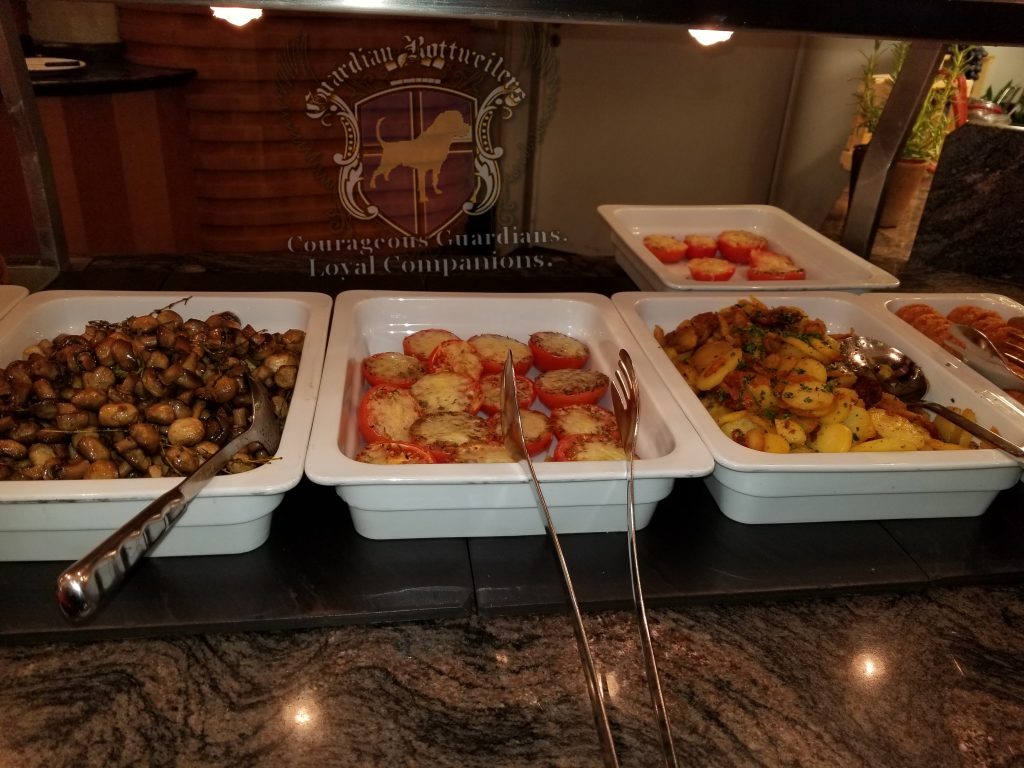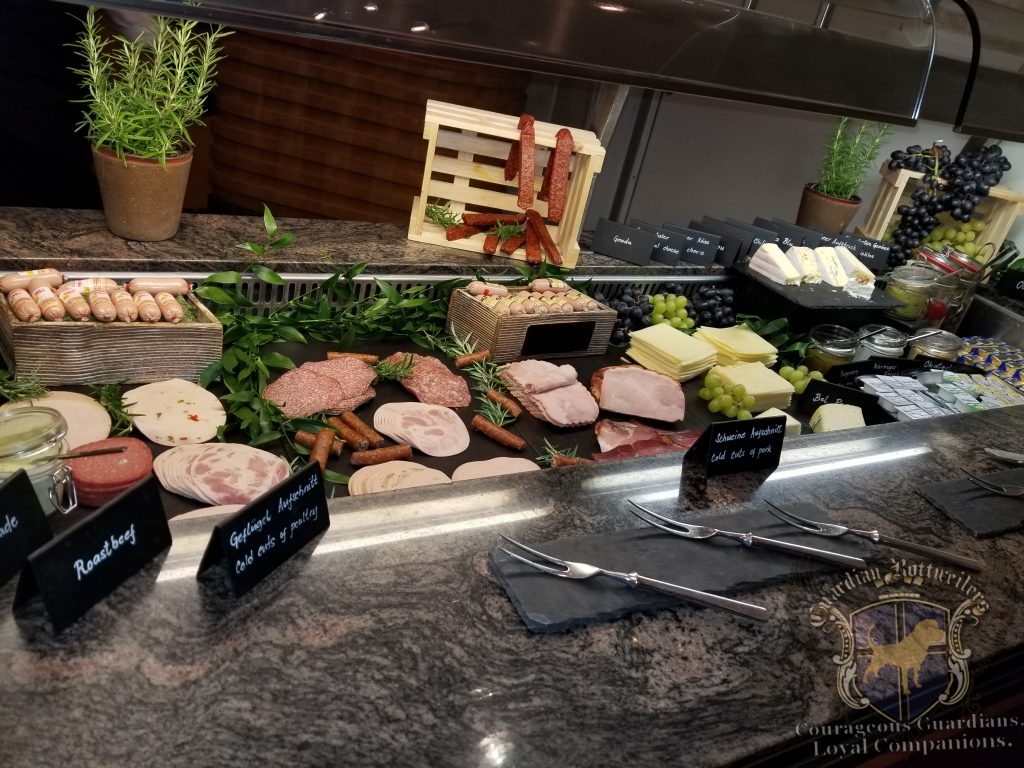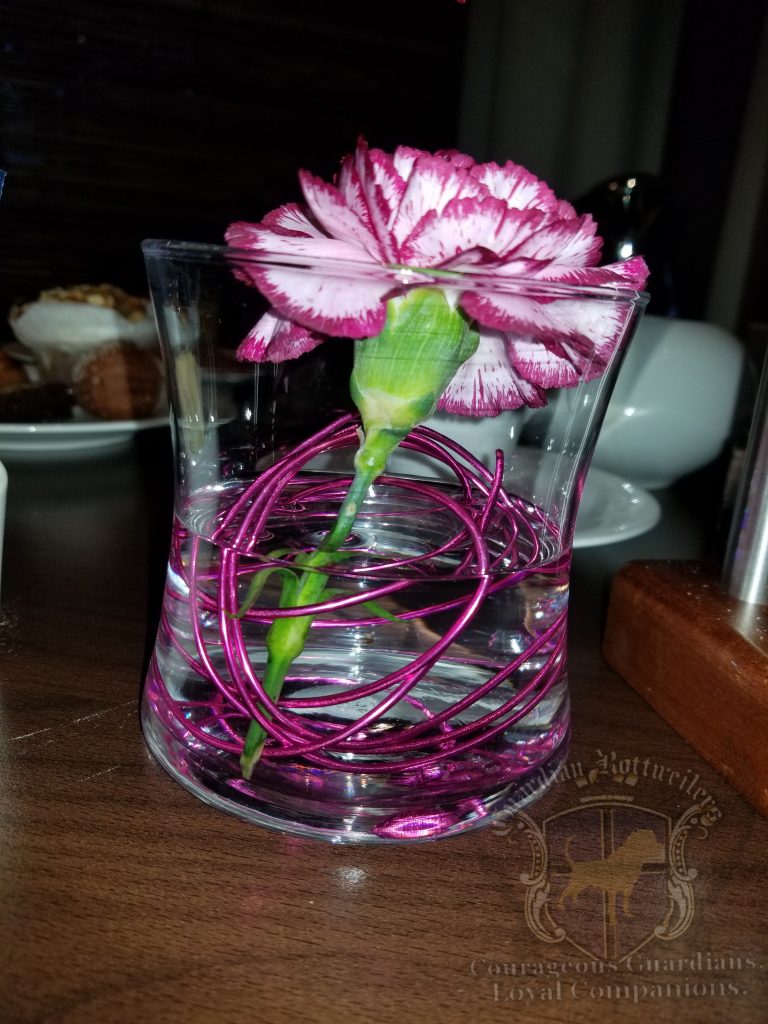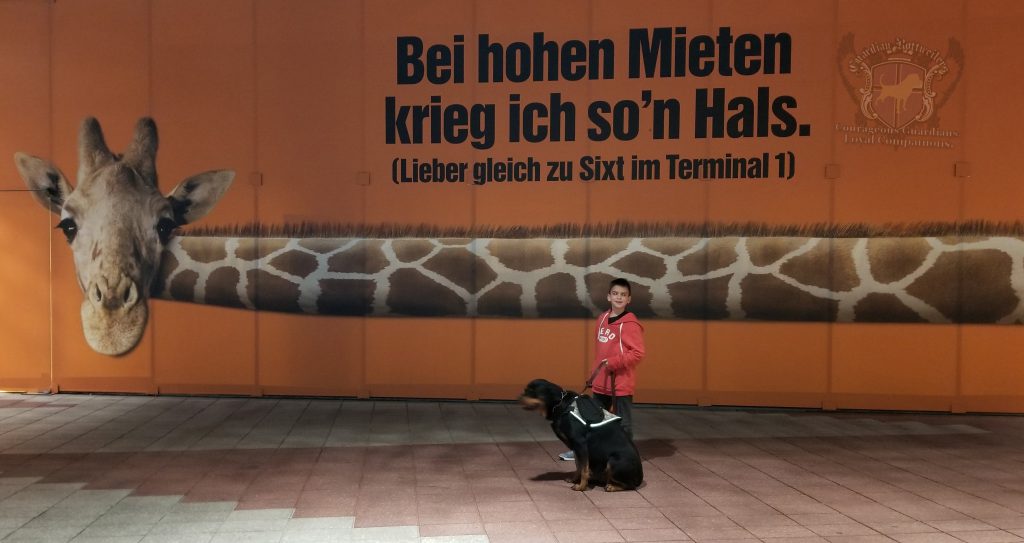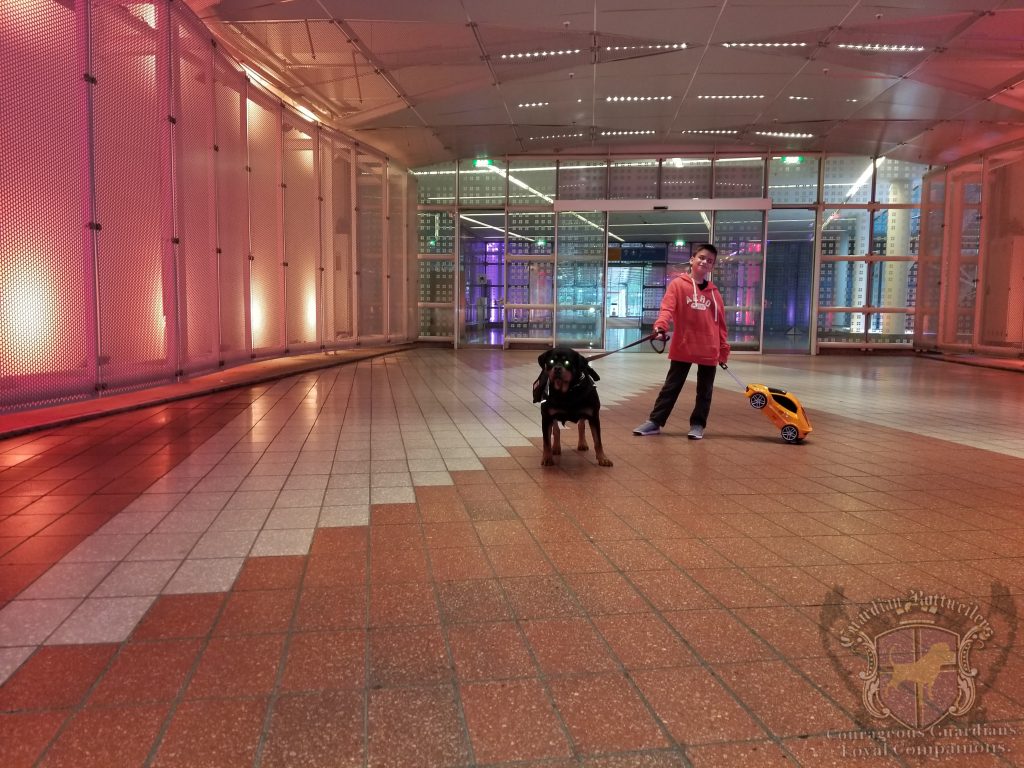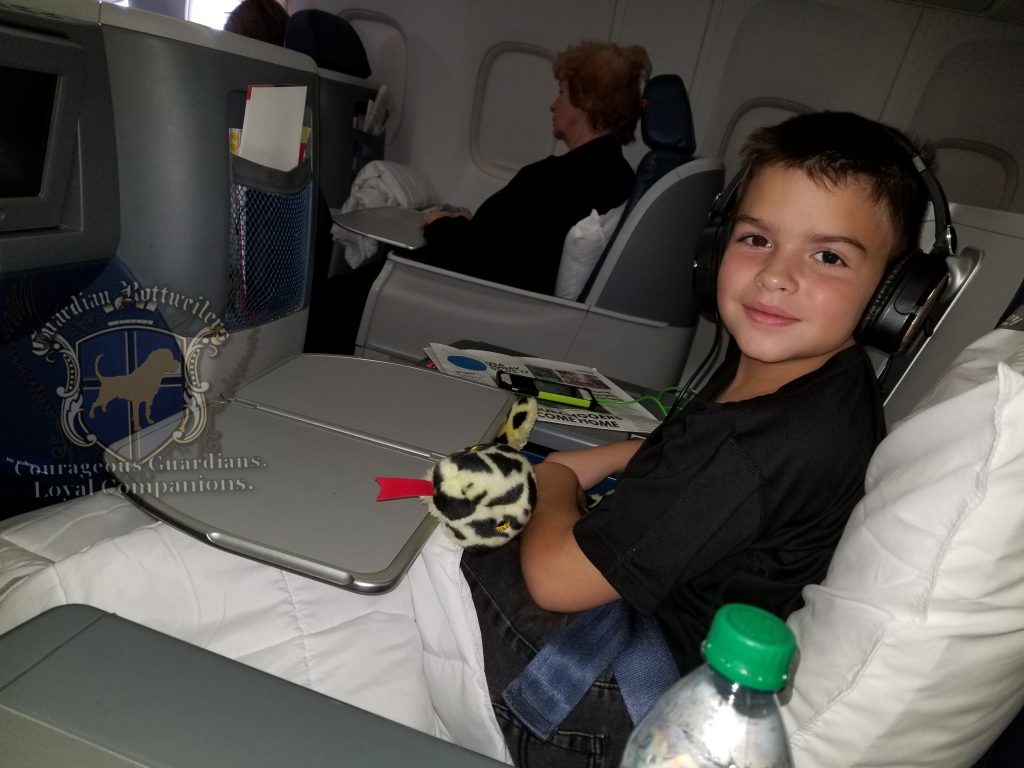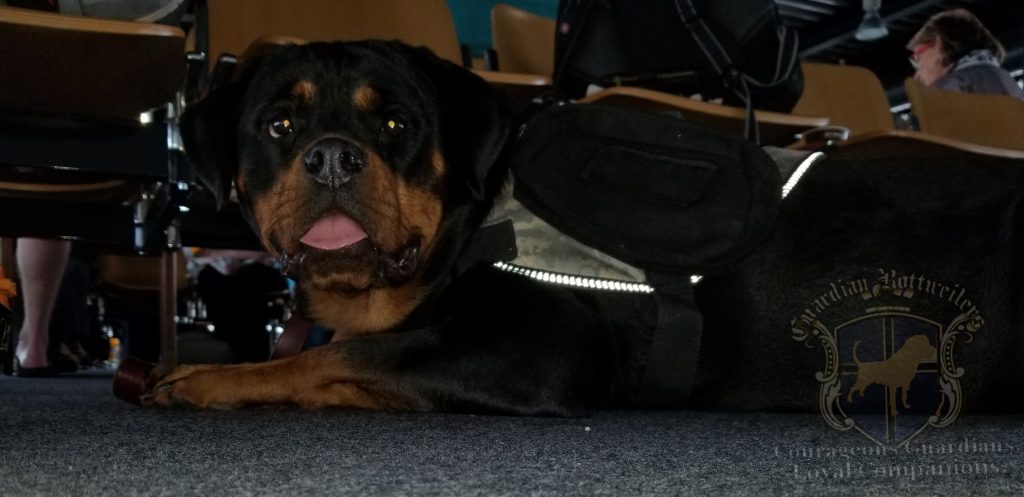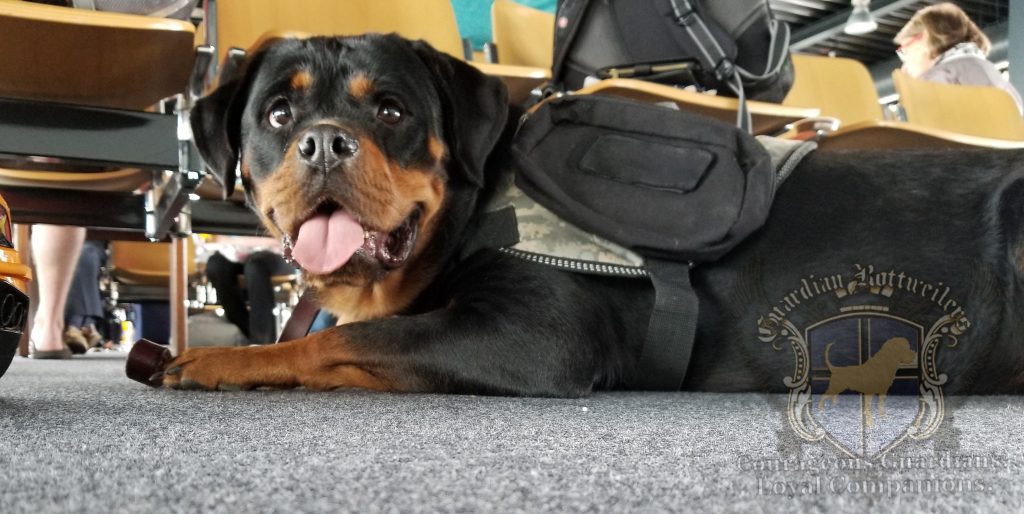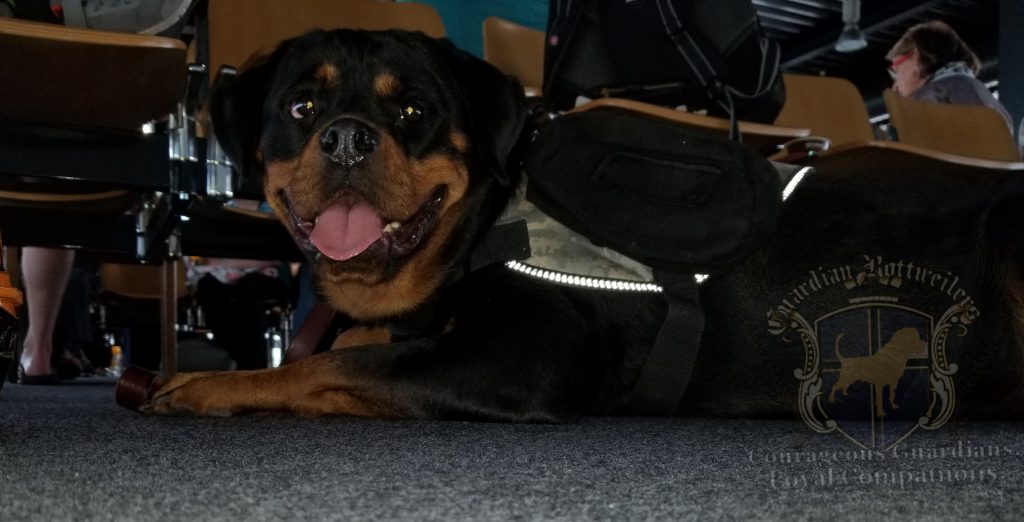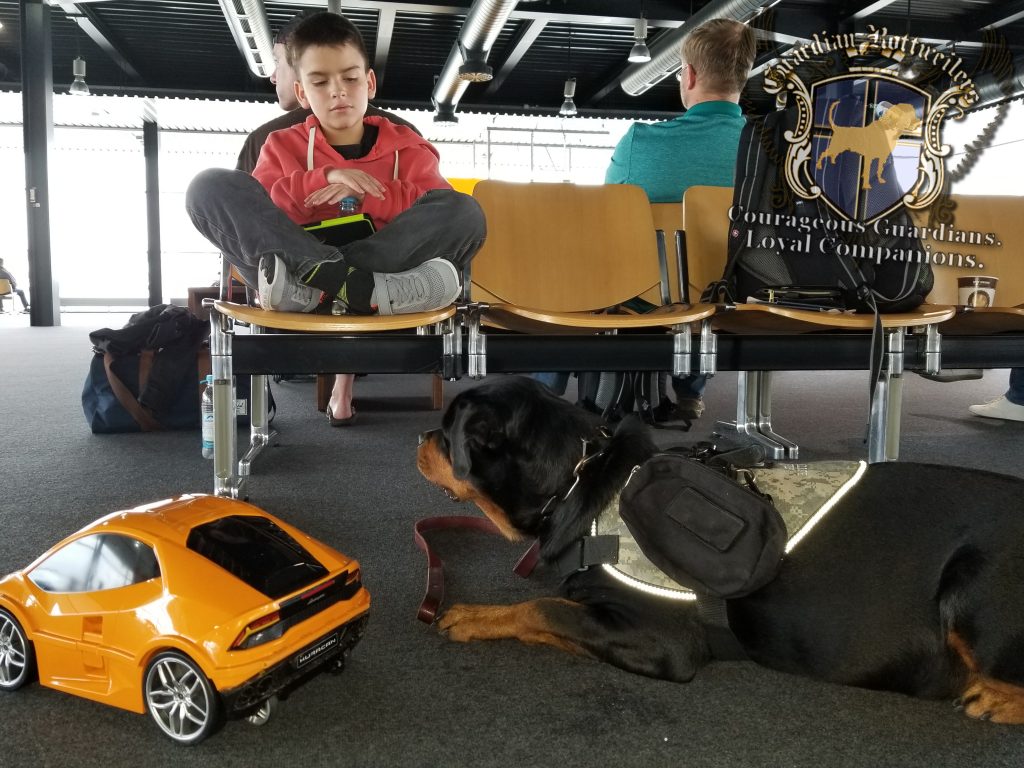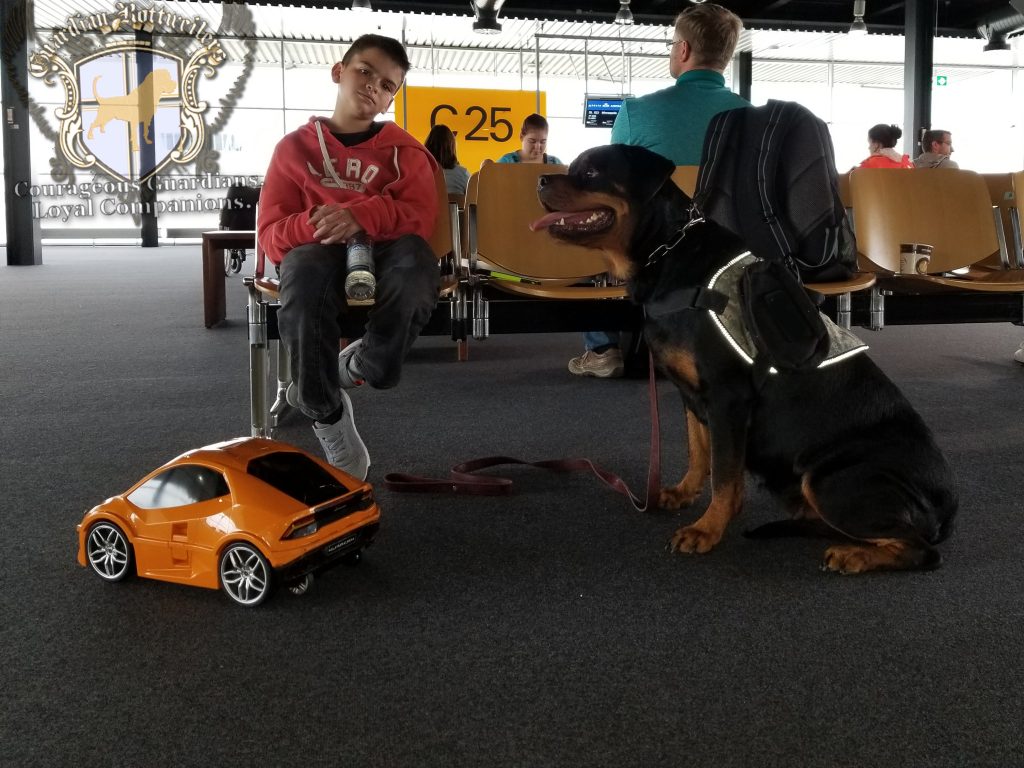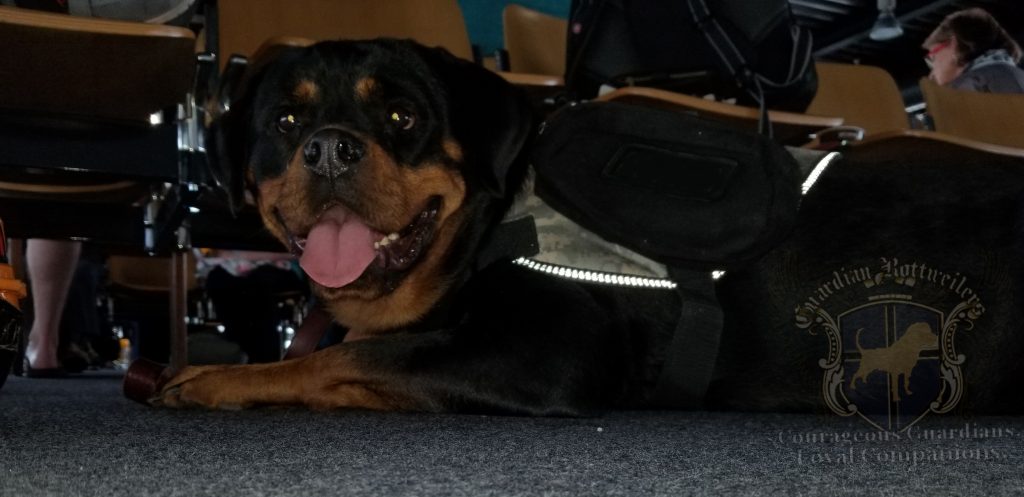 (Visited 9 times, 1 visits today)