Onda Crni Vitez
Sire: Hulk Crni Vitez
(Eminem Vom Hause Edelstein x Gabon Crni Vitez)
Dam:  Bjanka Crni Vitez
(Jerry Crni Vitex x Boni Crni Vitez)
Born: 14 November 2020
Onda is a 2:3 linebreed on Lex vh Edelstein,
a 3:4 linebreed on IFR WORLD CHAMPION Astor v Junipera
and a 5:6 linebreed on LEDGENDARY Balou v Silberblick!!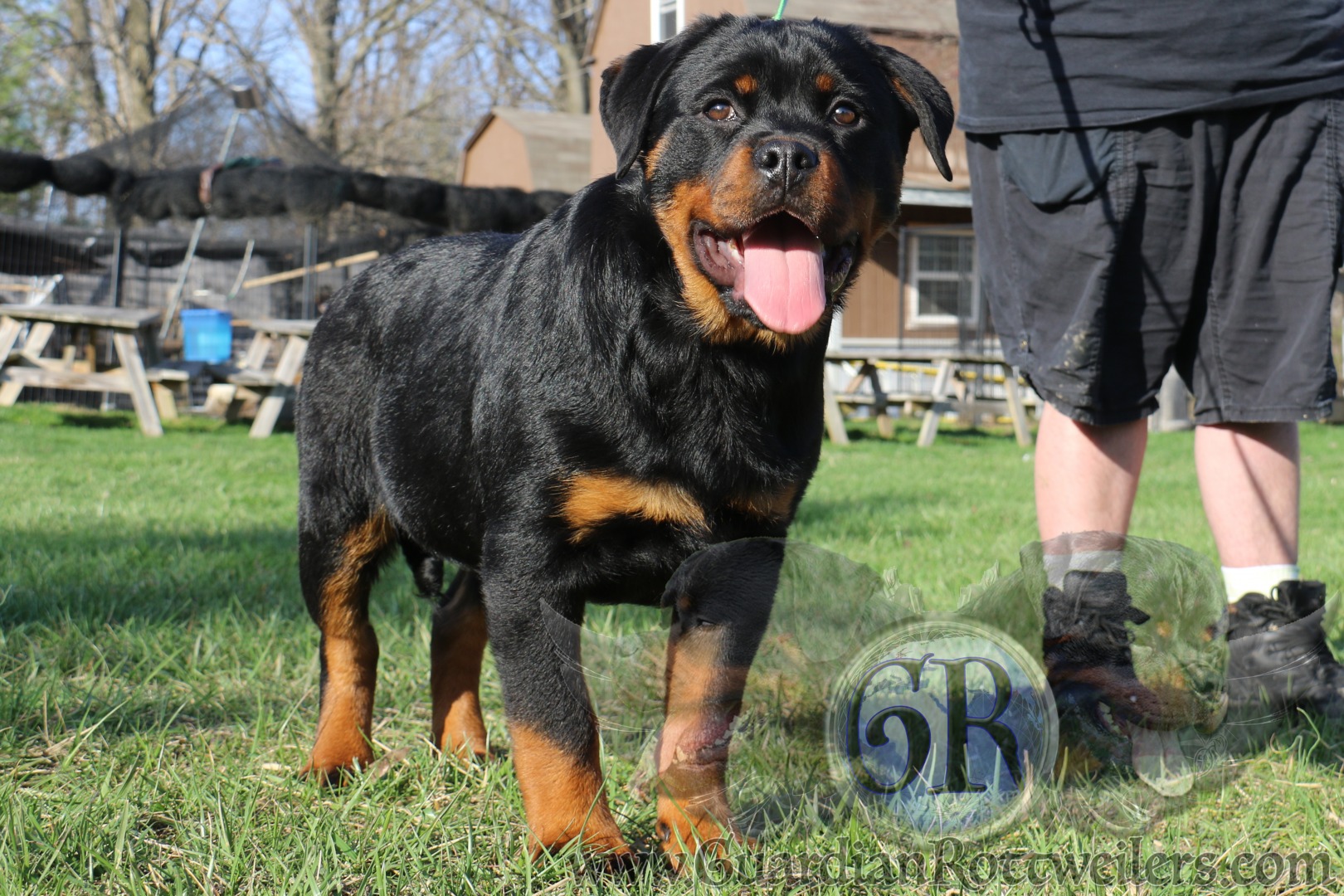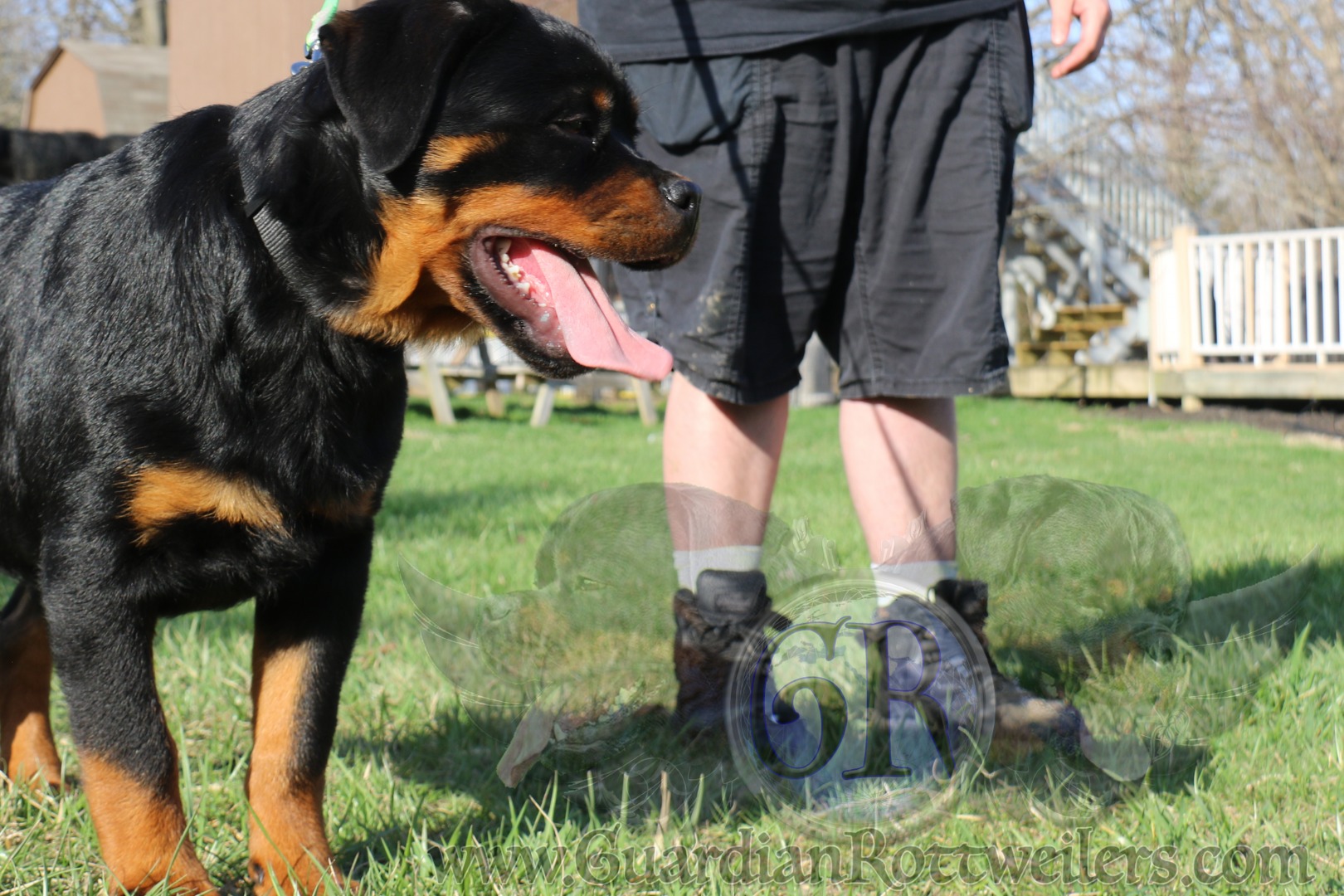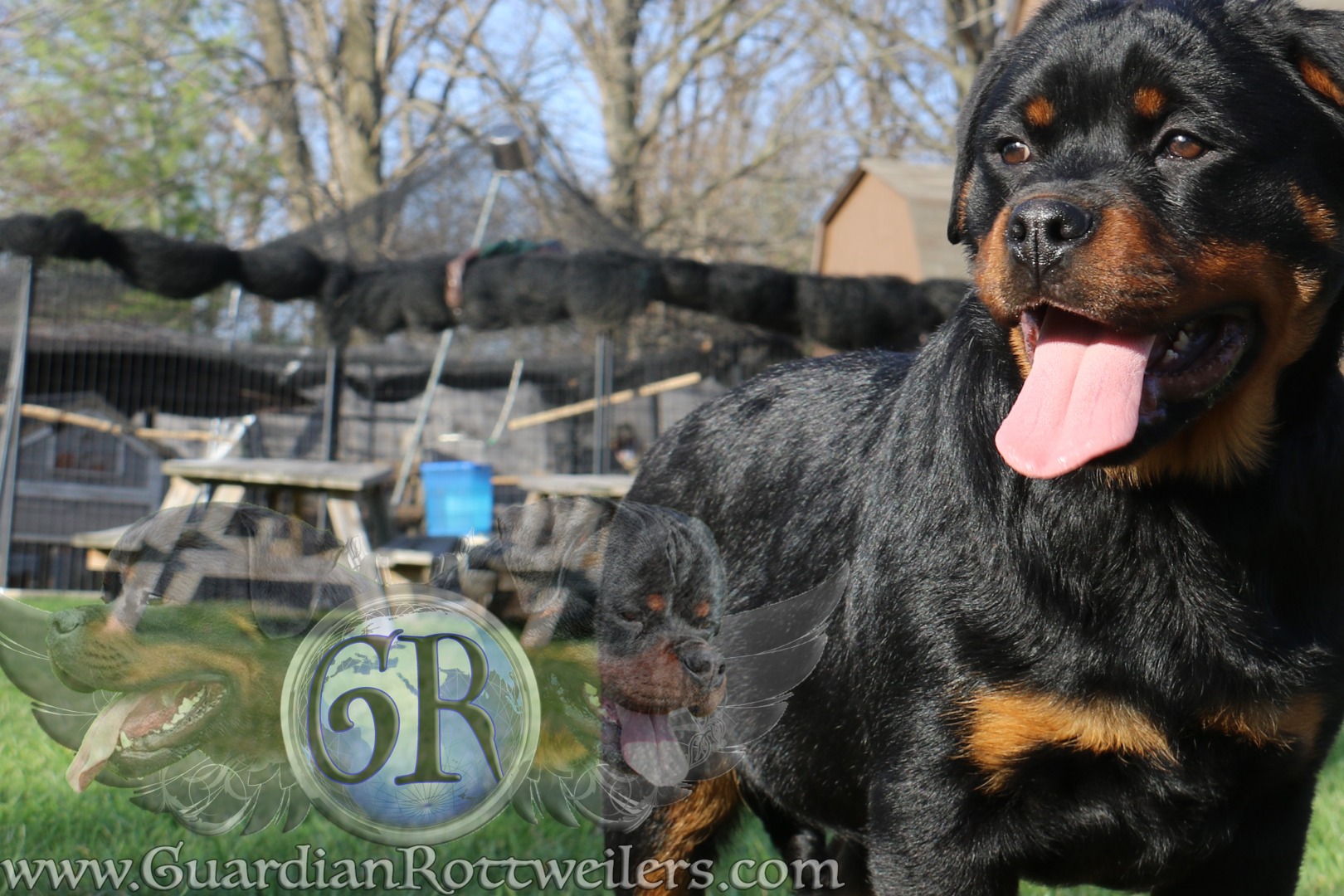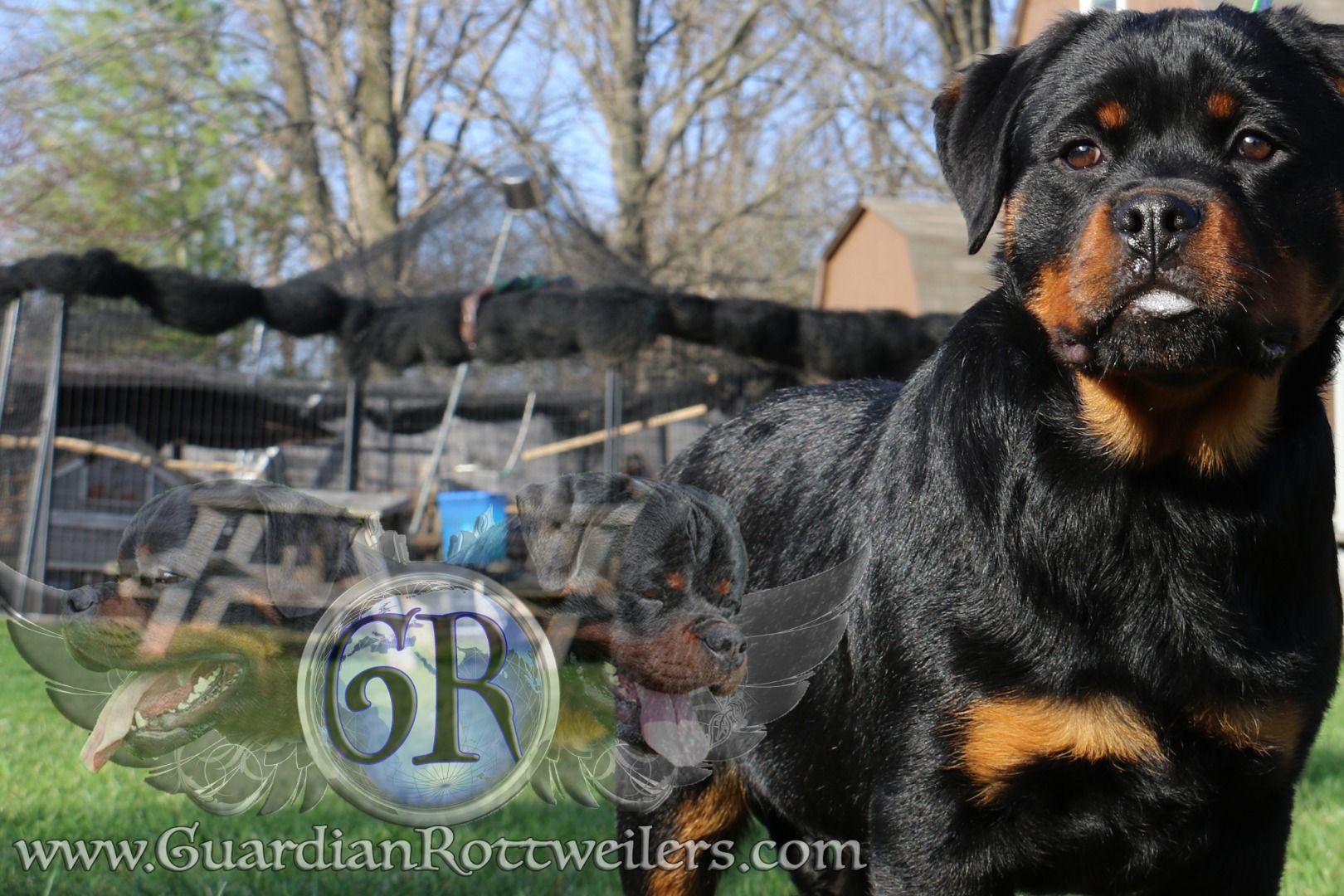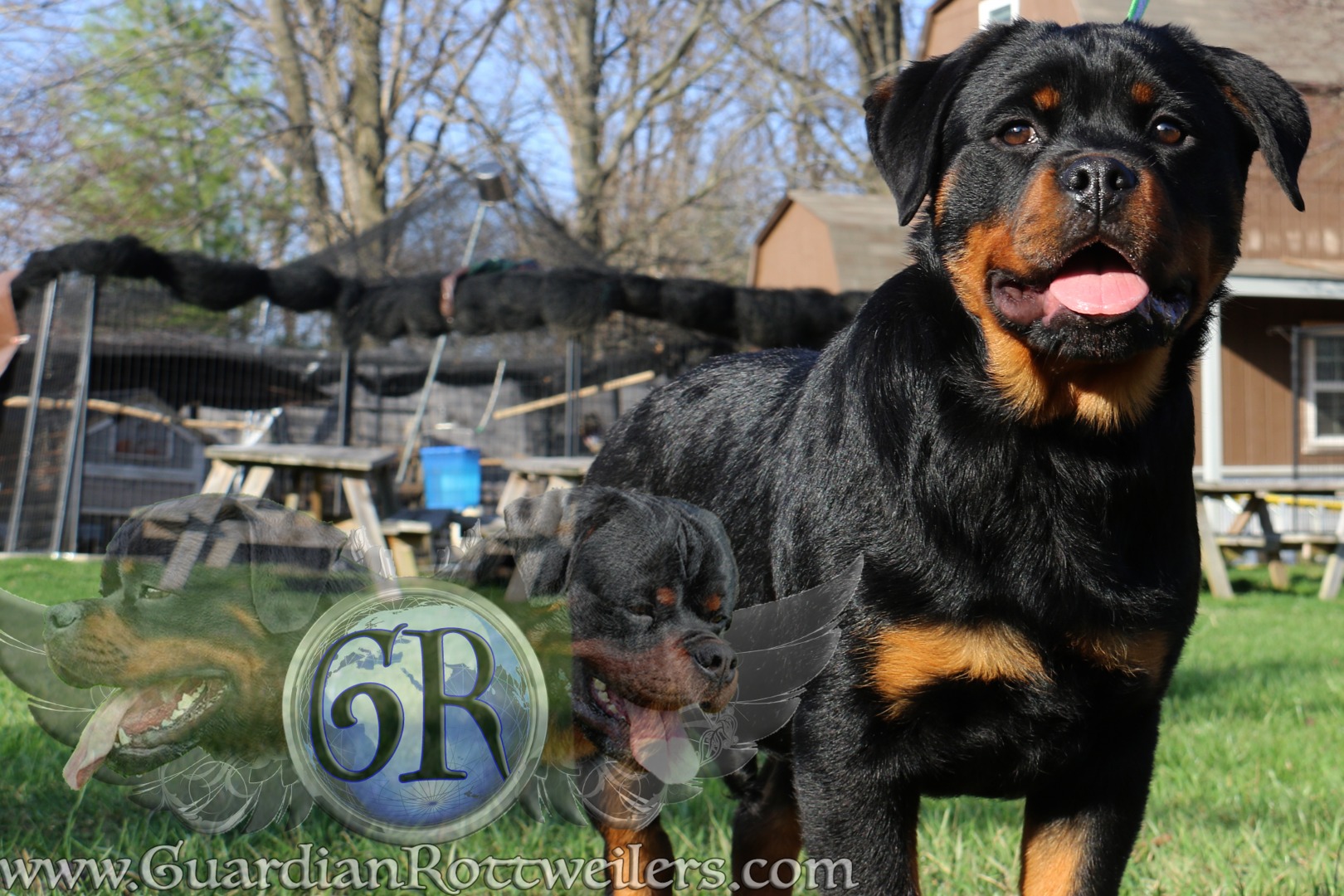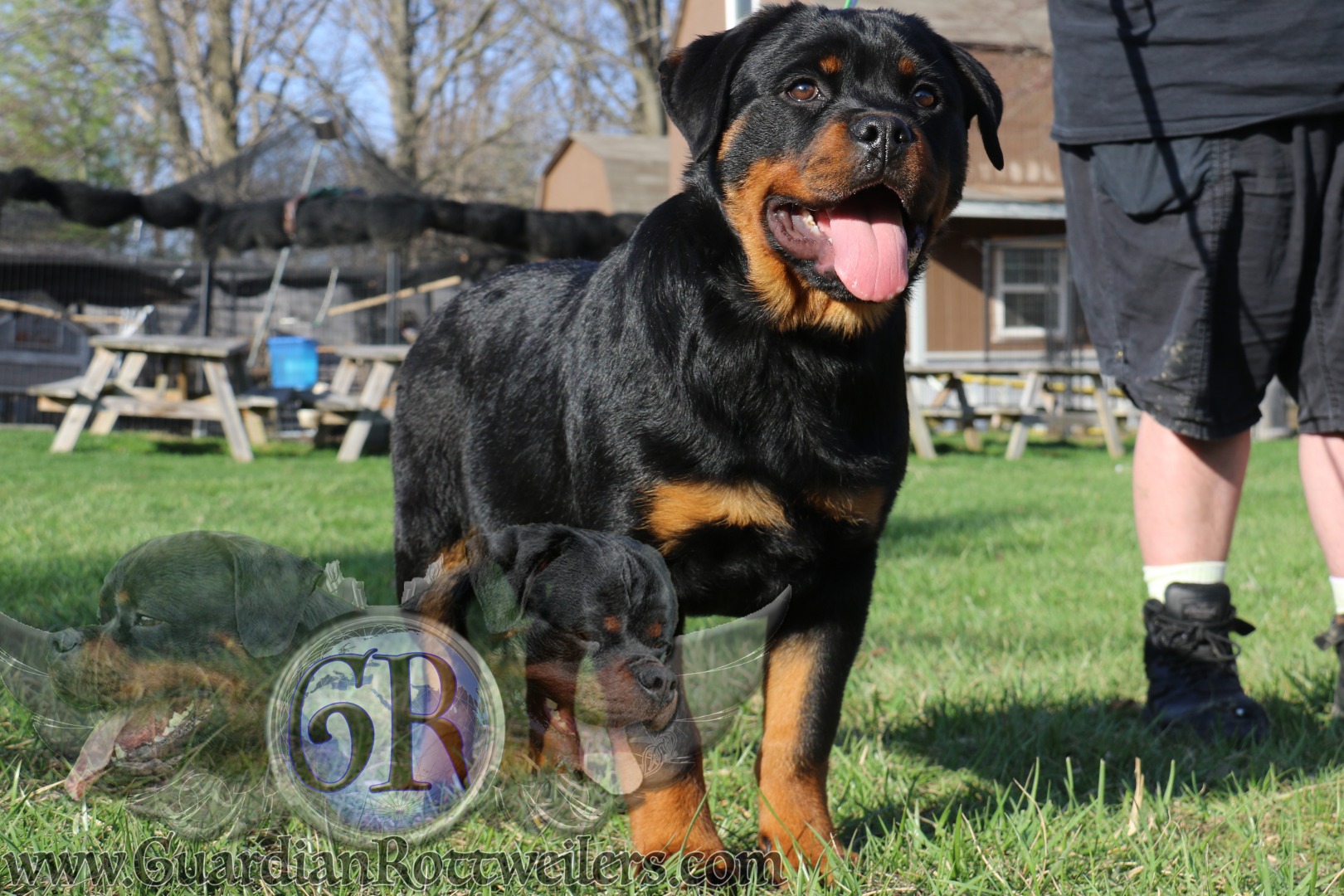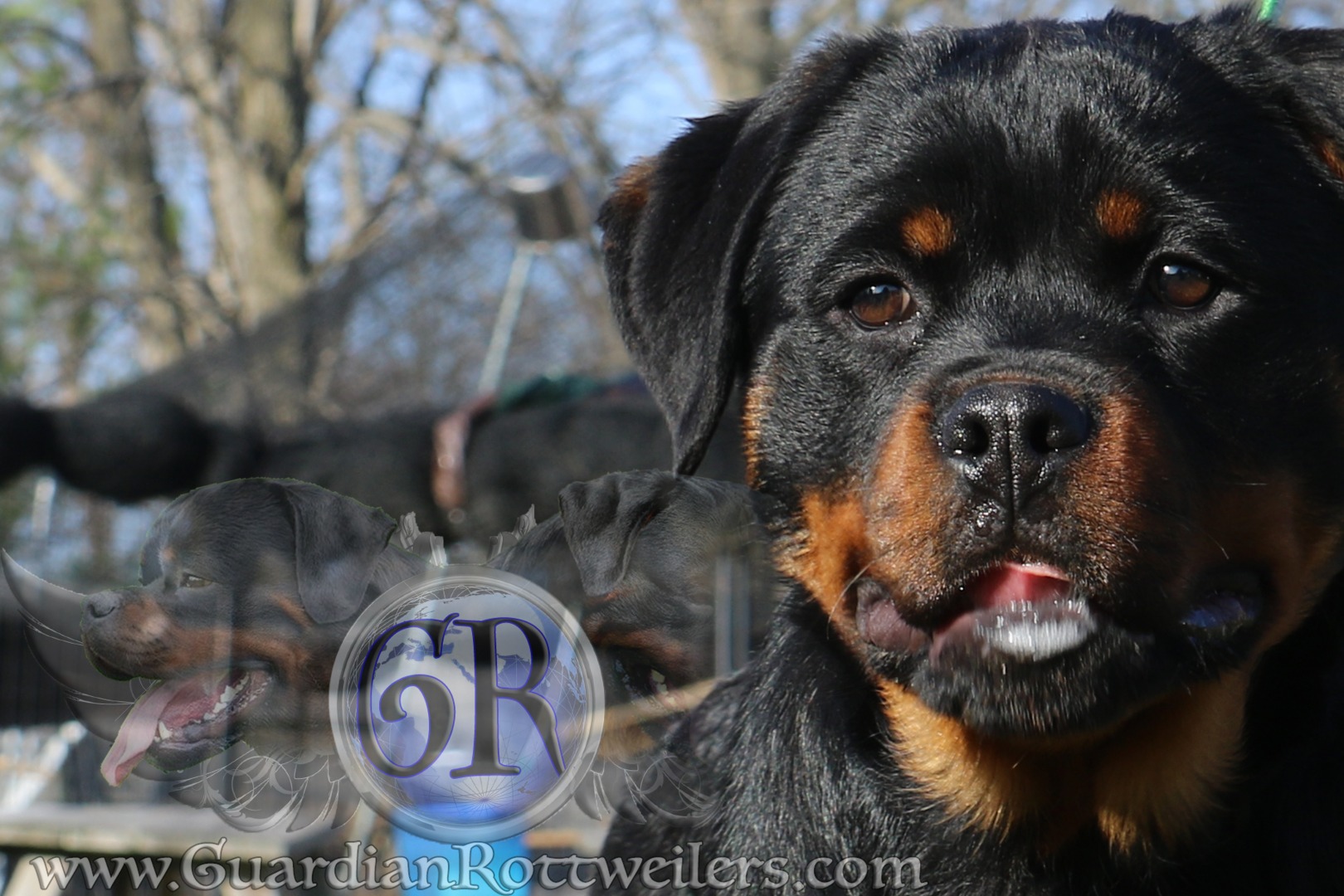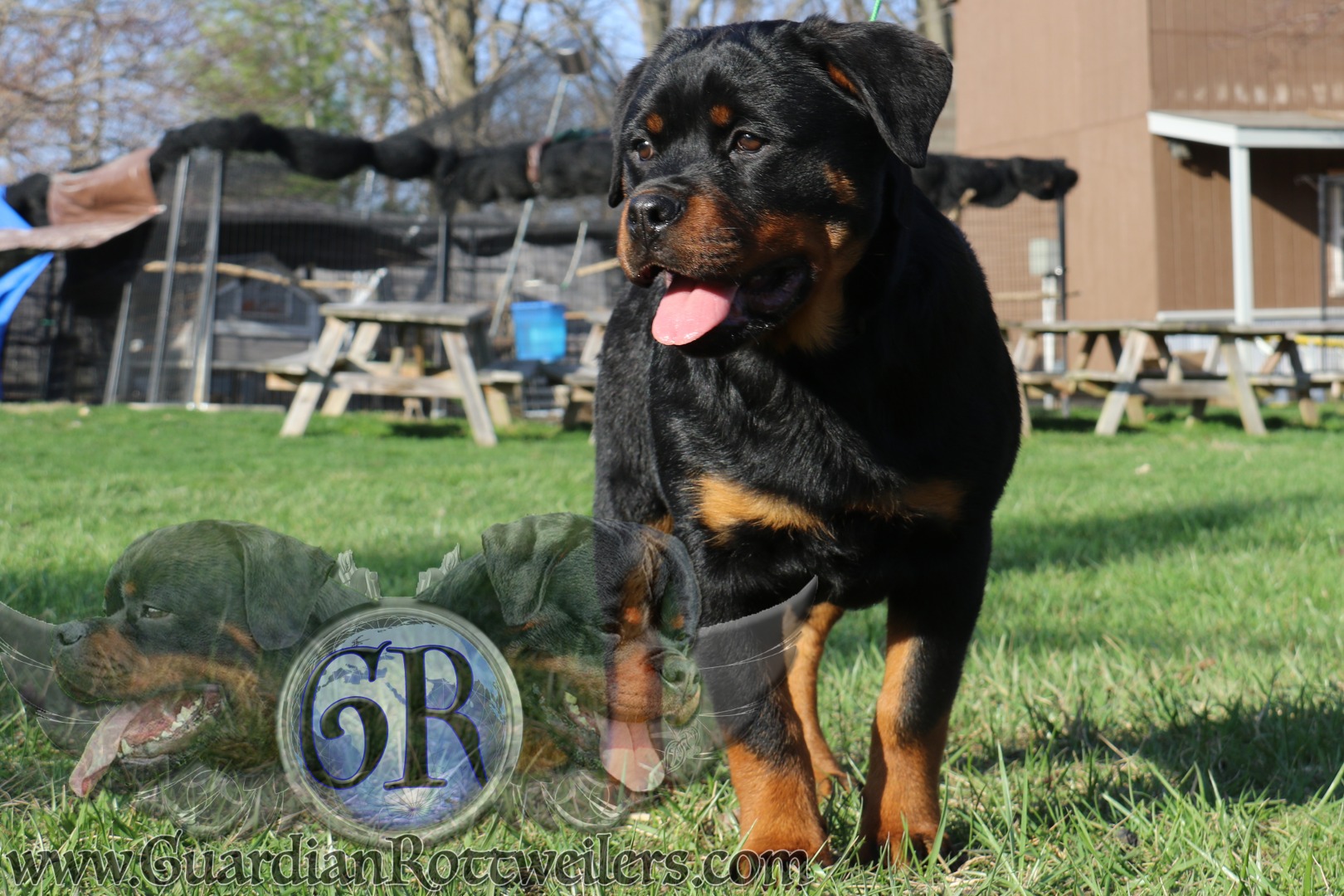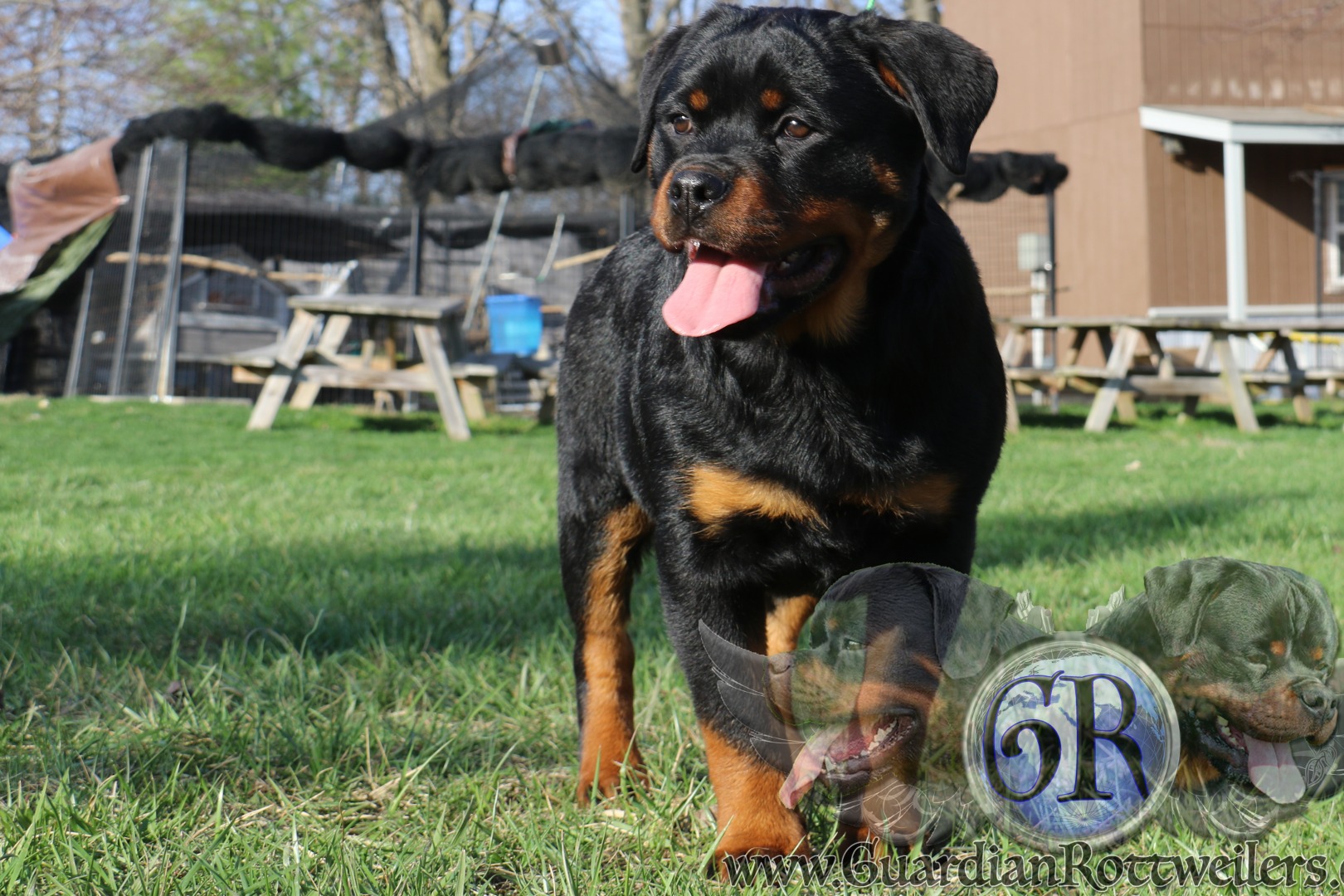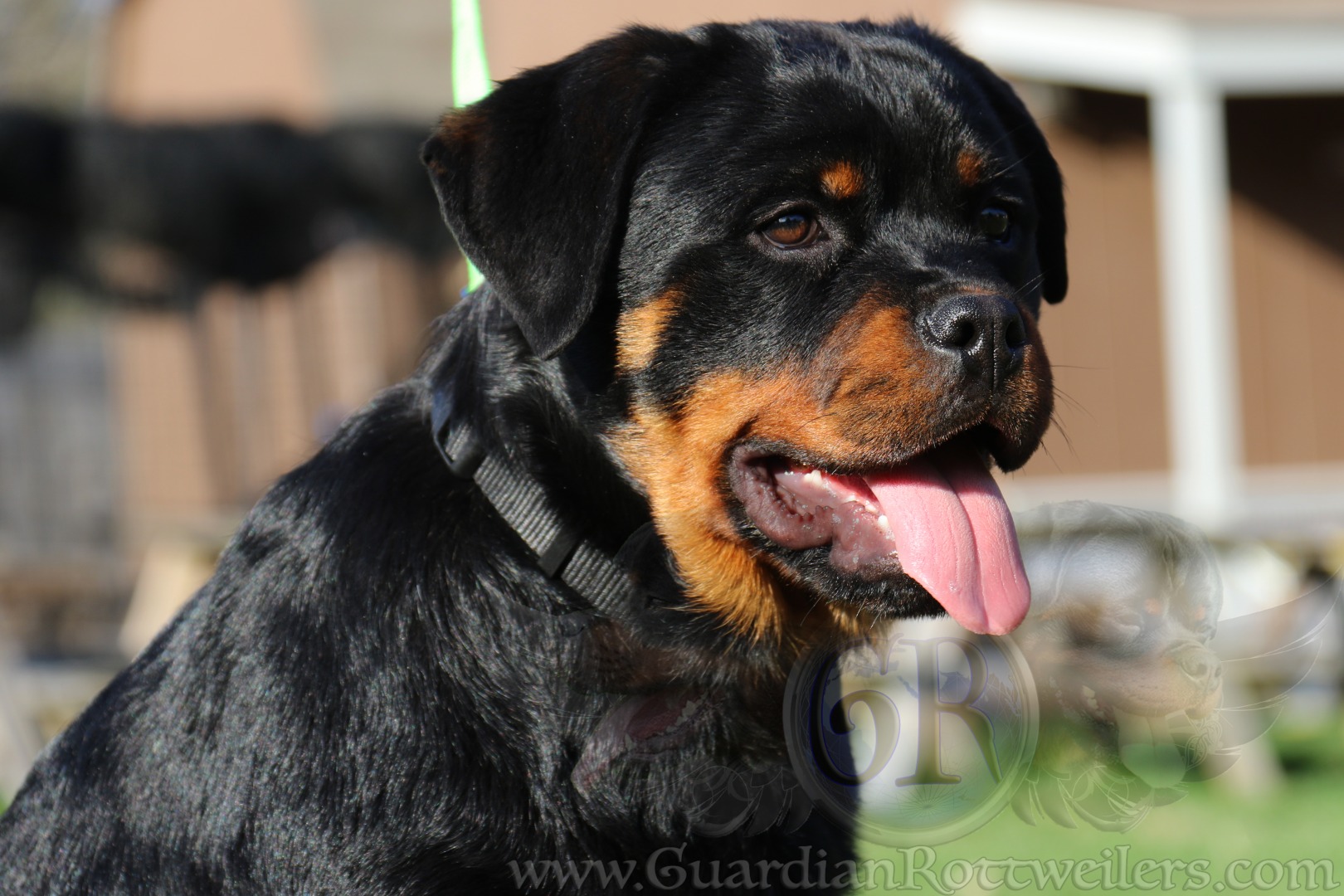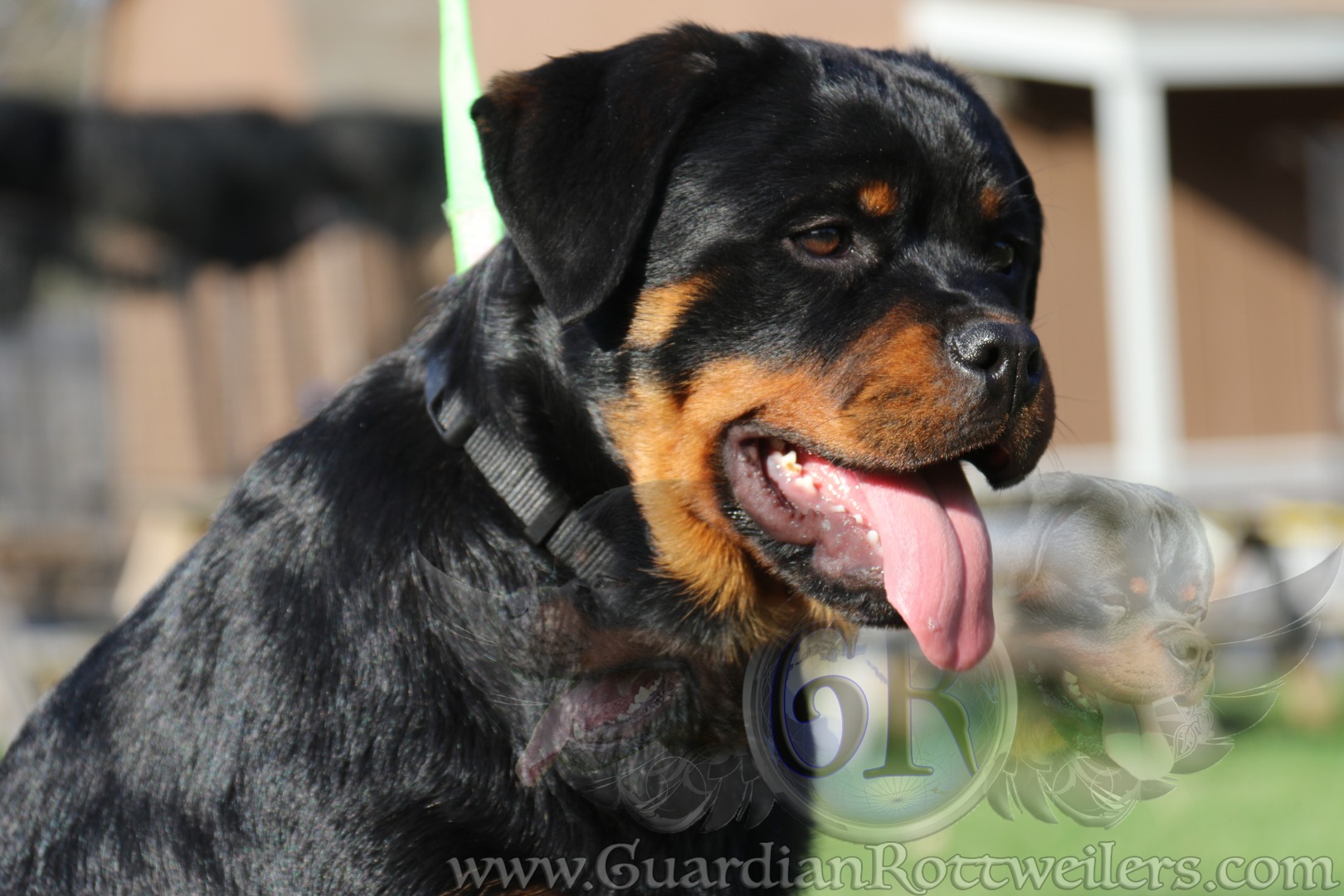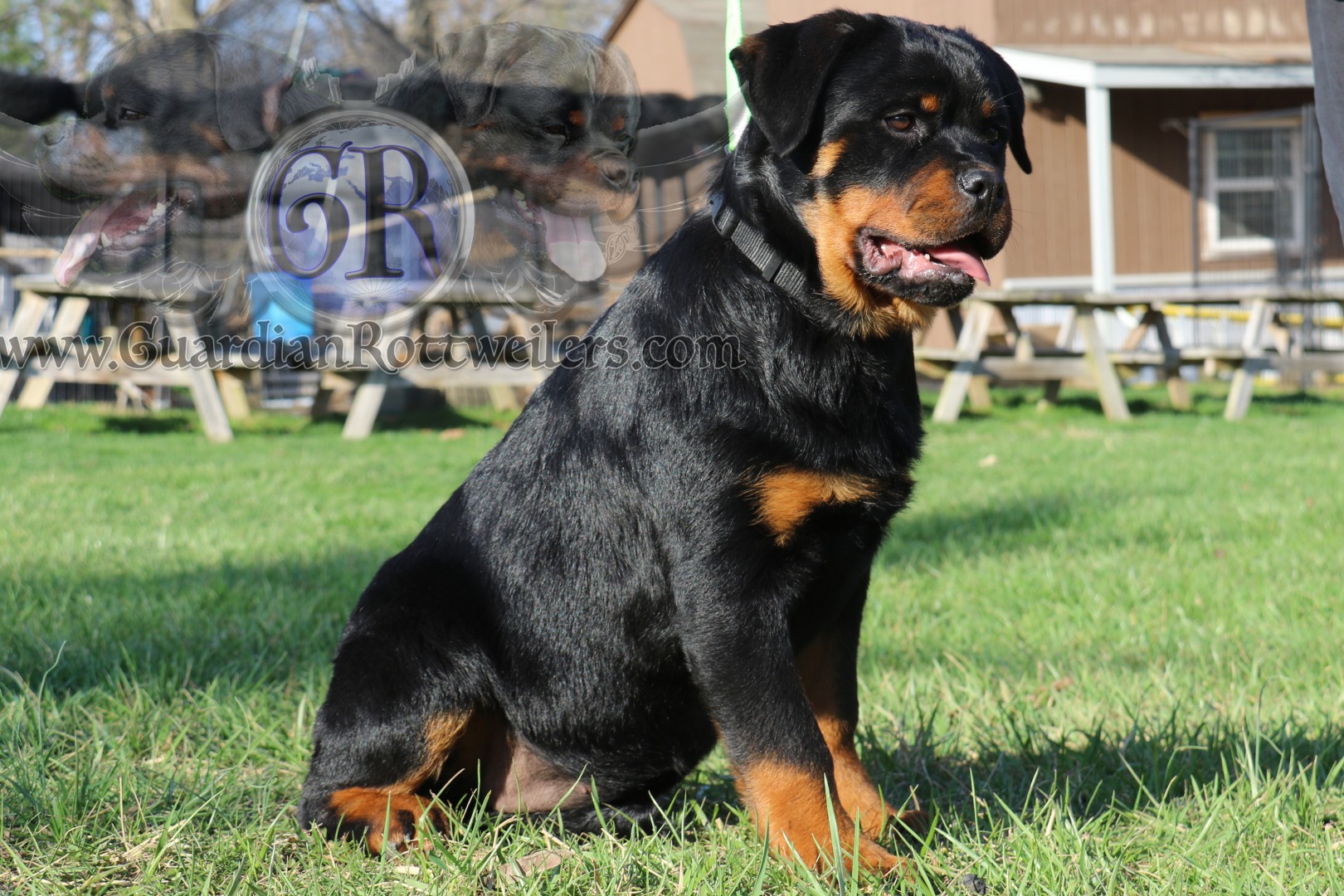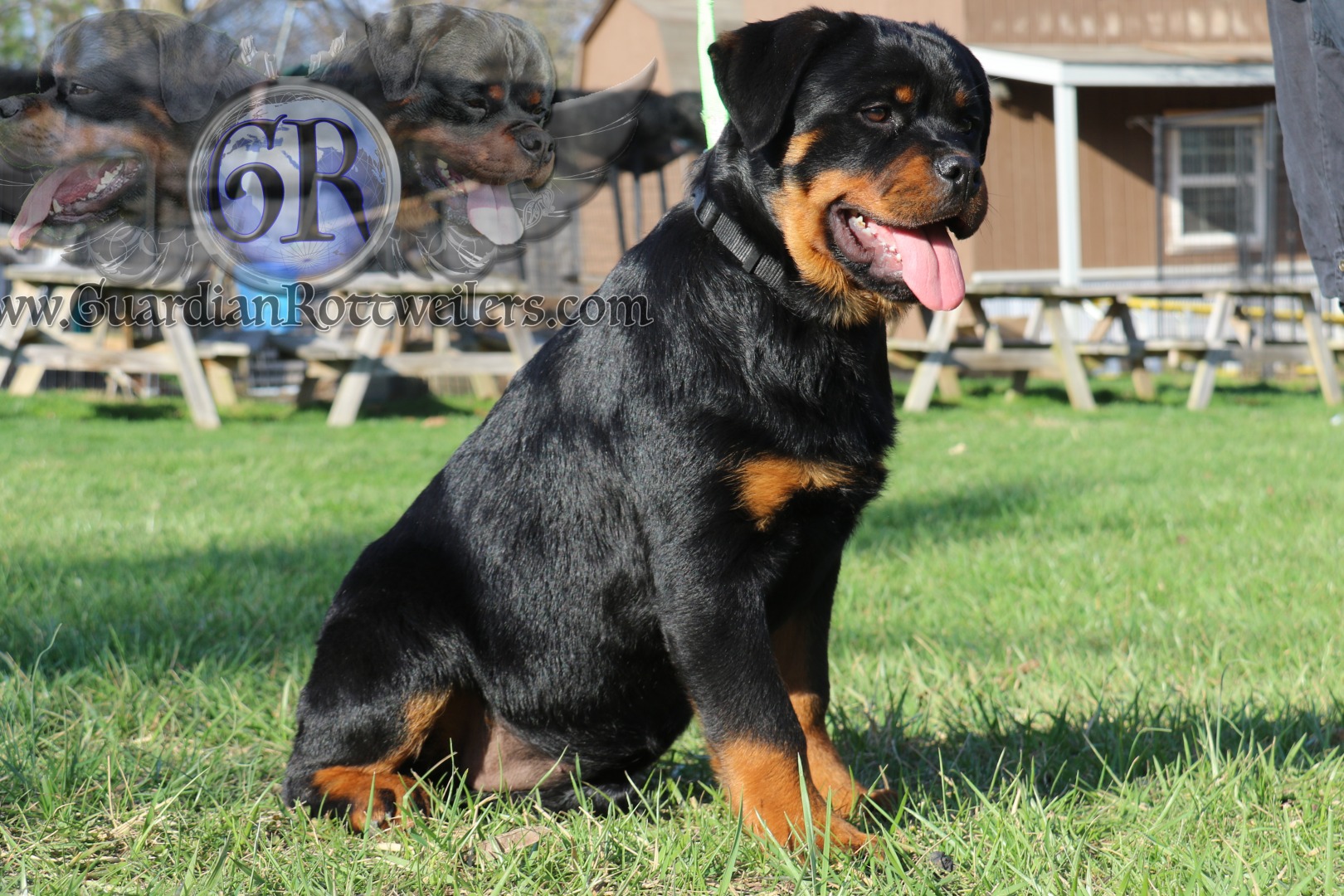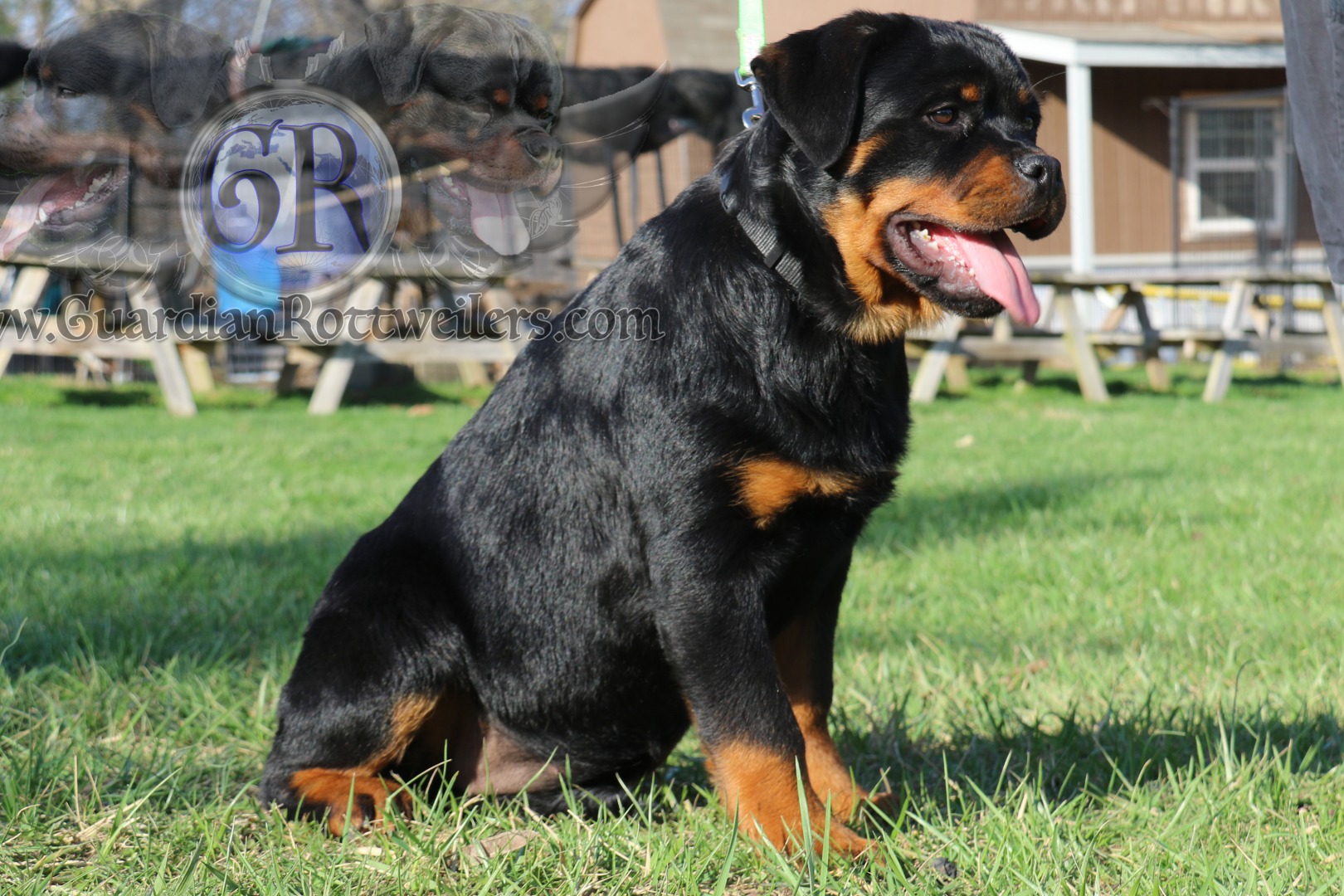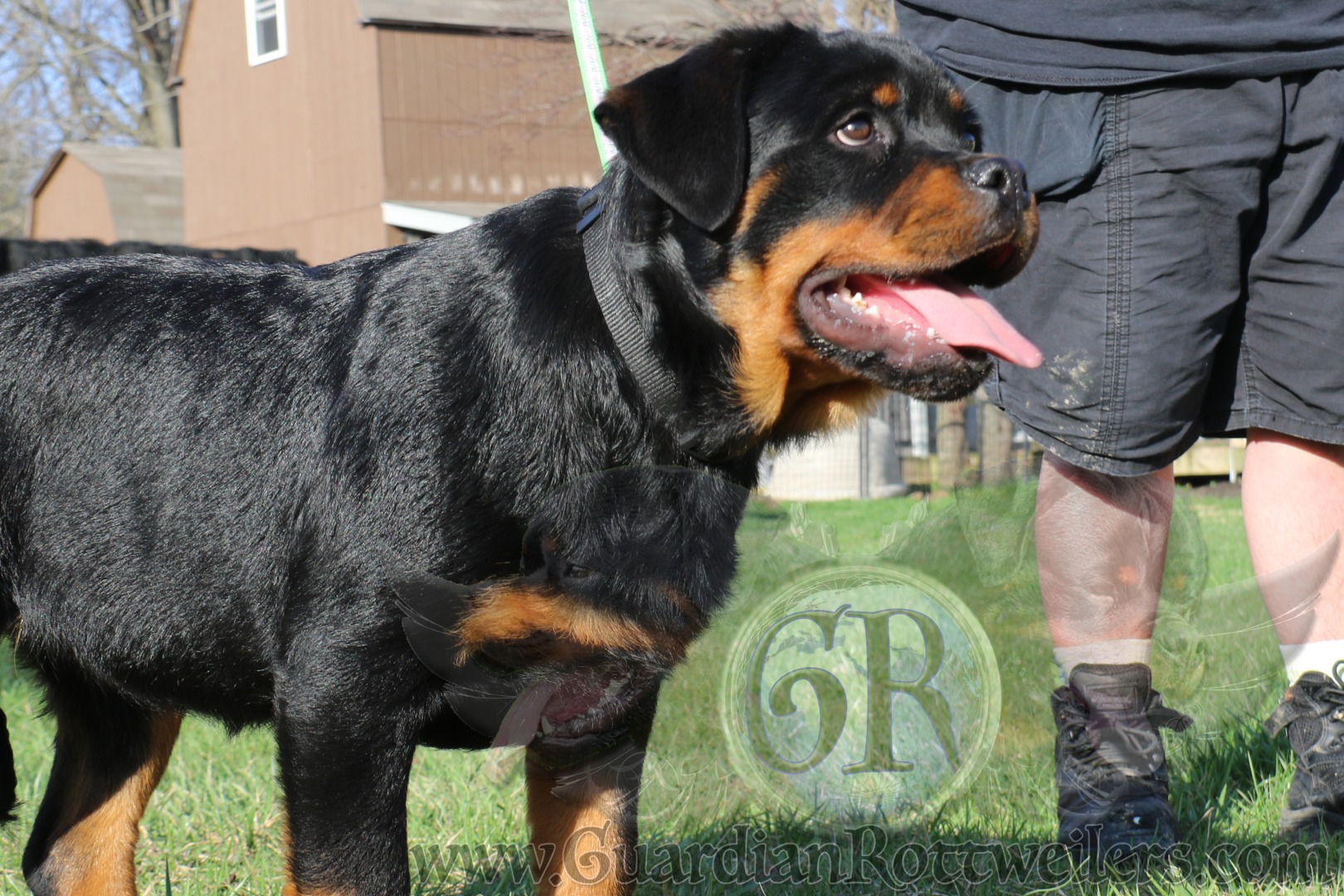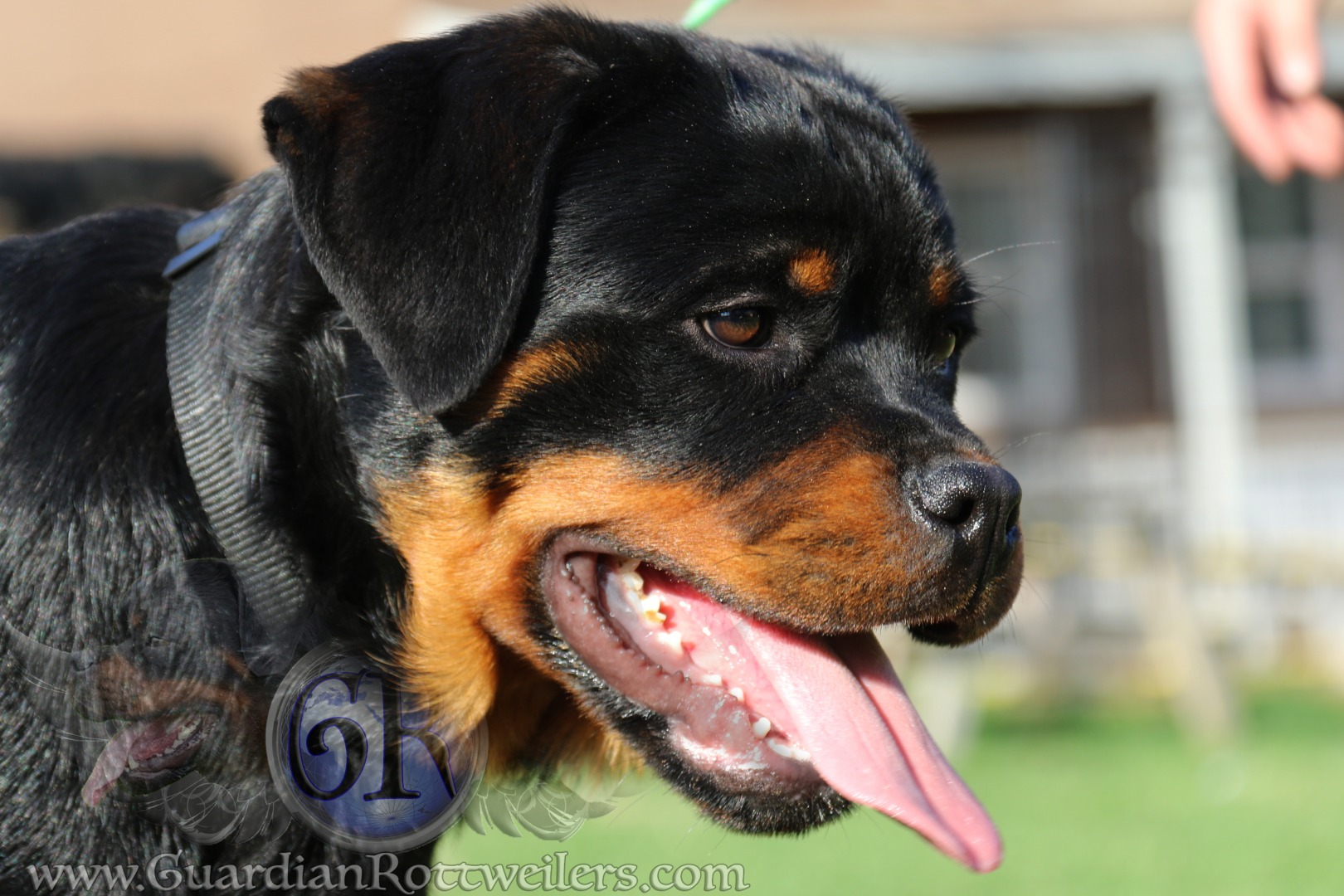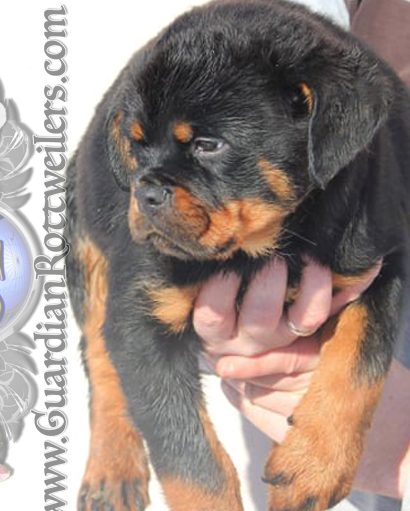 It literally only took one photo of this GORGEOUS girl for me to know I wanted her!!!  I cannot wait until she is old enough to travel to the states!!!!!!  I am OBSESSED with my Hulk boy, Goliath, and she is his half sister and definitely takes the same great genetics from Hulk that Goliath did!!  I will have more photos up once I get this gorgeous girl stateside!  Look for BIG THINGS from miss Onda!!  
Sire:
Hulk Crni Vitez
Sire: Eminem Vom Hause Edelstein
Dam: Gabon Crni Vitez
KSS: JR 79186 Rw
Chip: 688035000246662
HD-B; ED-1
CACIB Gradacac
5 X CAC
CACIB
BOB
Bosnia klub ziger V1 open class.
Champion of Bosnia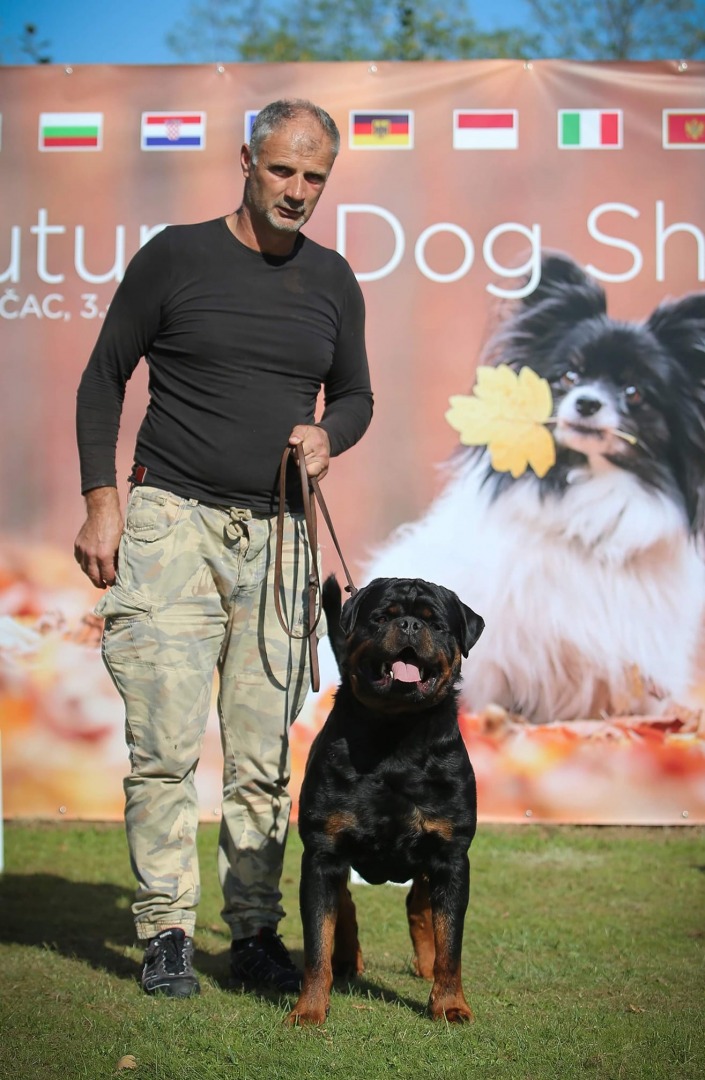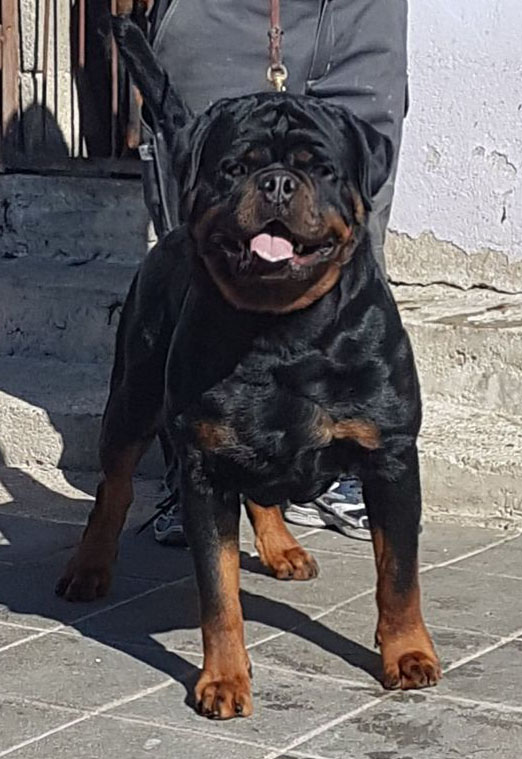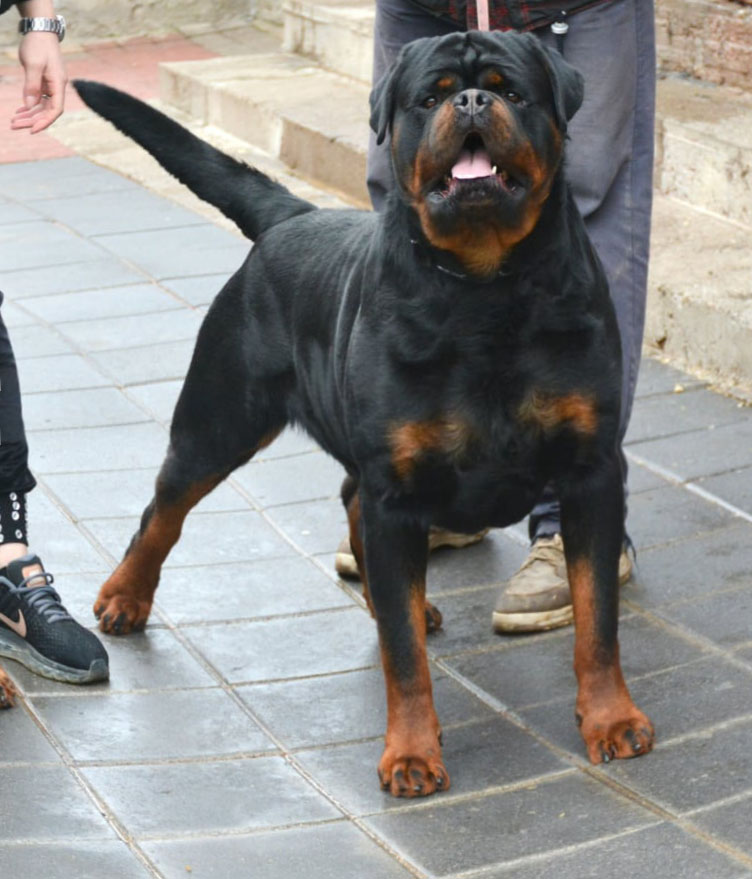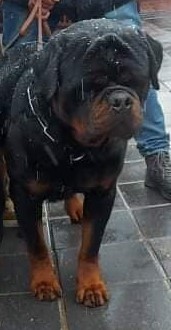 Lex vom hause Edelstein
Sire:  Brabus vom Hause Edelstein
Dam: Cym od Vadanora
Born: 12.12.2012
HR 16233 RW
Chip: 191100000593723
Eye color: 1b
Height 66cm
HD- Frei; ED- Frei
ZTP, DNA, IPO I
BALKAN JUGEND SIEGER 2014
DONAUJUGENDSIEGER 2013
Vice Ö – BUNDESJUGENDSIEGER 2013
YOUTH FOREGIAN ALBA REGIA CUBWINNER 2013!!!!
YOUNG CHAMPION OF SLOVENIA
YOUNG CHAMPION OF CROATIA
YOUNG CHAMPION OF AUSTRIA
ZAGREB JUNIOR WINNER 2013
IFR BABY WORLD CHAMPION
9 x BEST YOUNG MALE
6 x J. BEST OF BREED
Multi BOS
5 x BEST OF BREED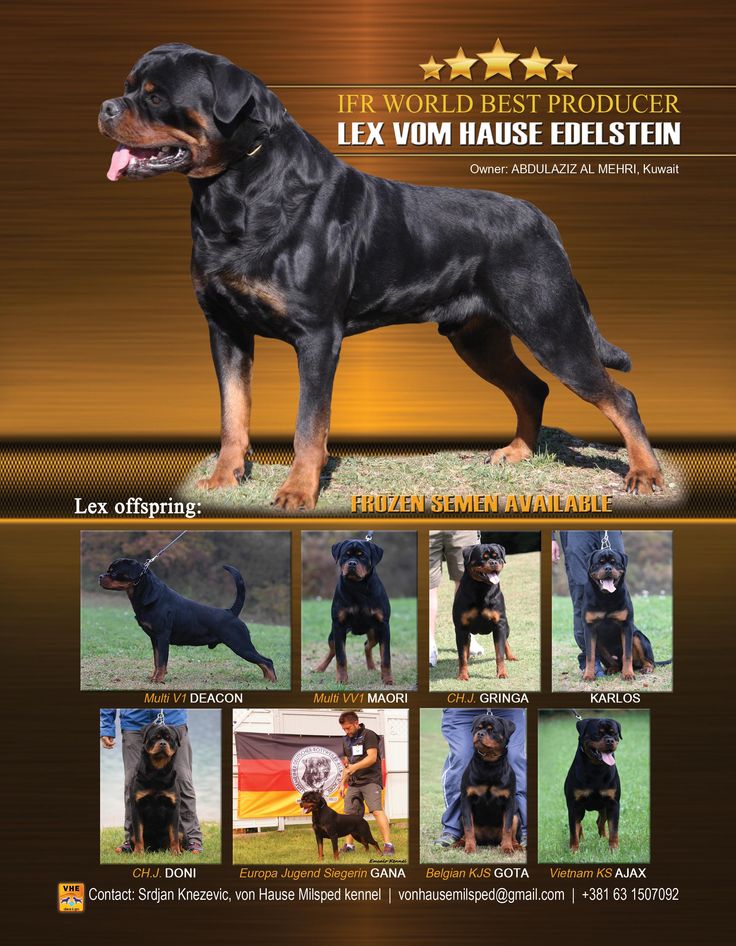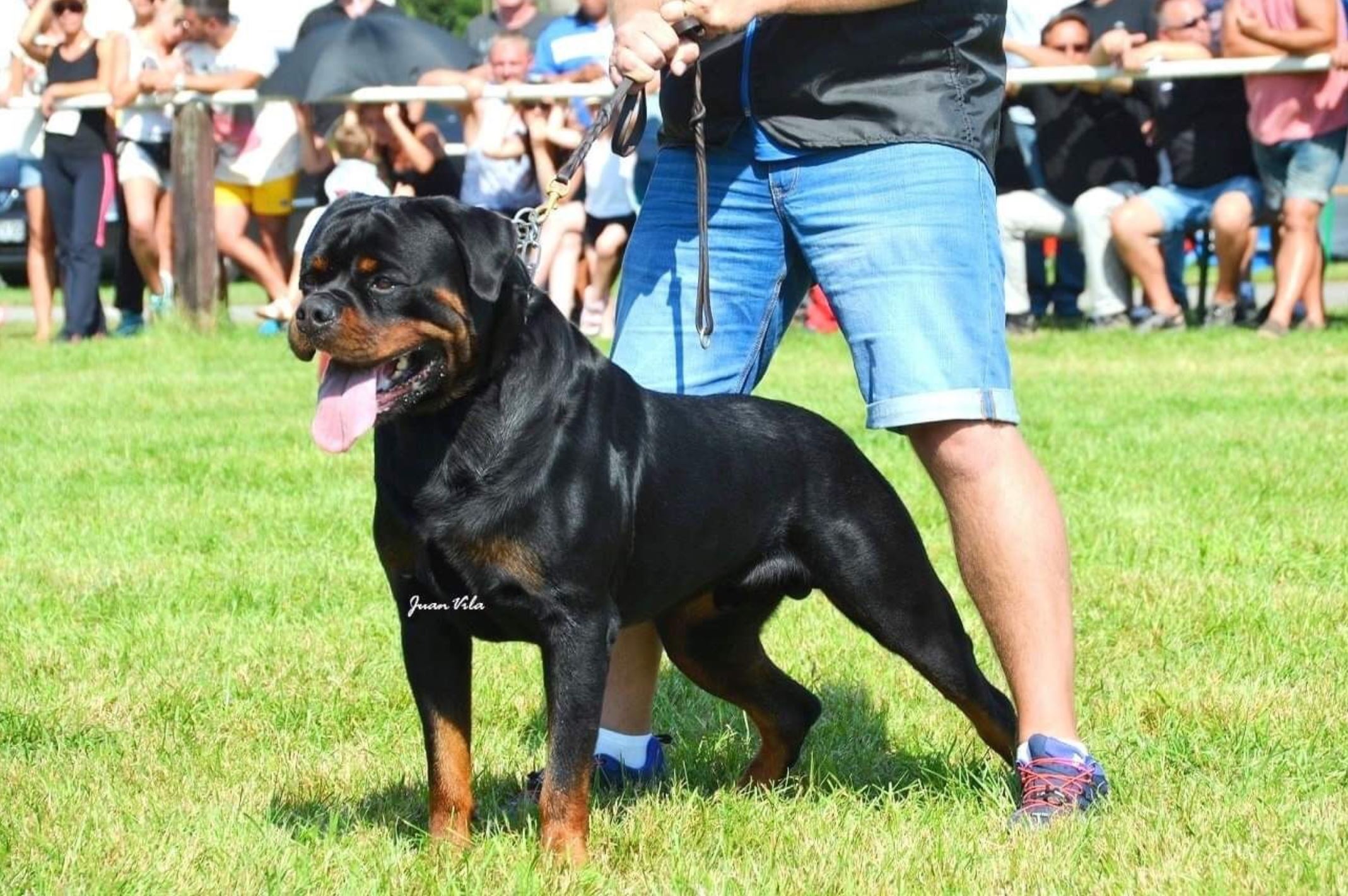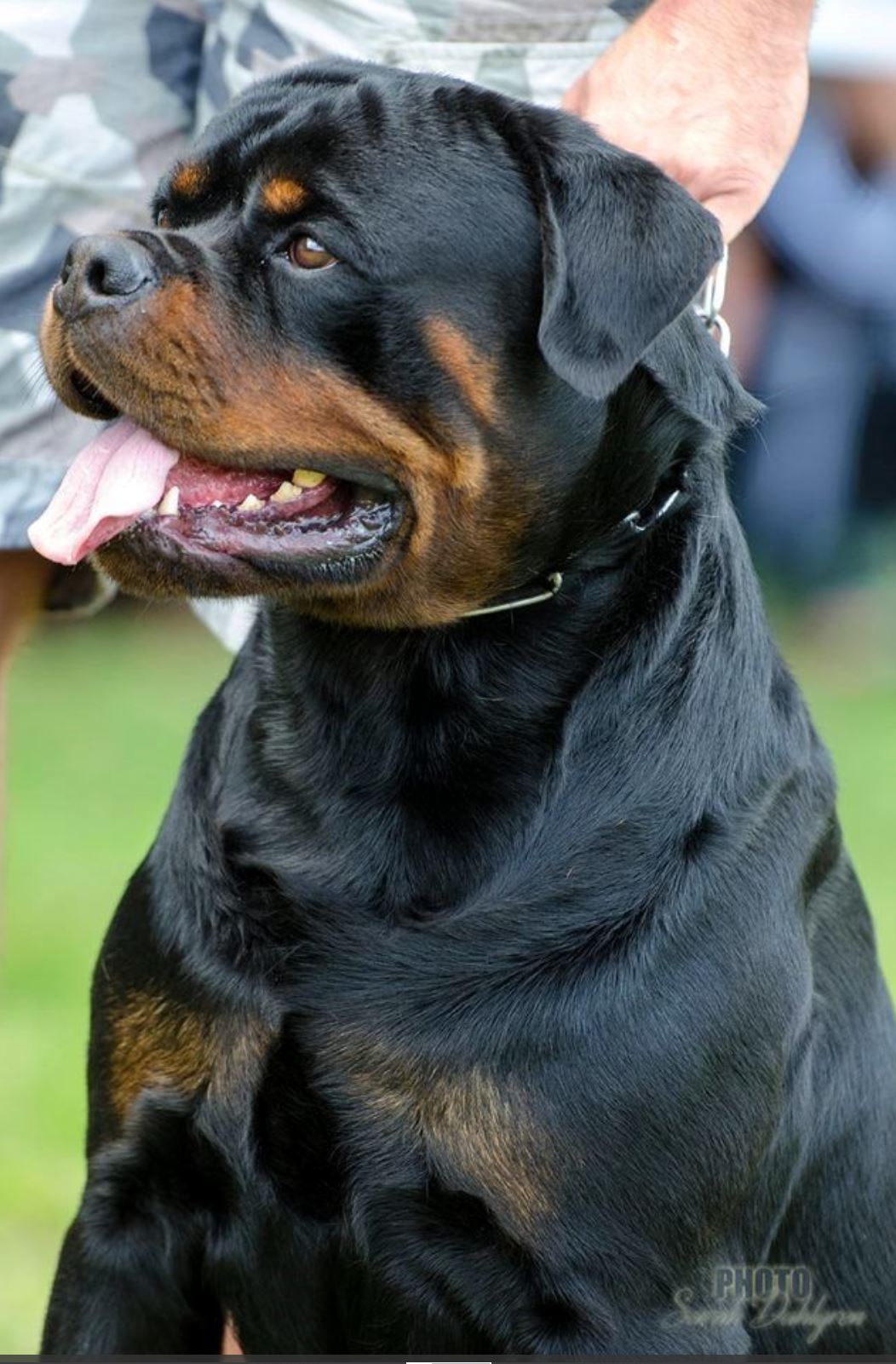 Paco Black Allusion
JR 720624 Rw
Born:05.12.2010
HD+/- ED-I
DNA
BH, IPO-I
FR V-YOUNG WORLD CHAMPION
AUSTRIA KLUBSIEGER 2013
SRB CHAMPION
HUNGARY CHAMPION
NRC KLUBJUGENDSIEGER
SRB YOUTH CHAMPION
ADRK SÜDPFALZJUGENDSIEGER
ADRK LECHTALJUGENDSIEGER
KINCSEM-GOLD-CUP-FOREIGN WINNER
II.MARK FOREIGN ALBA REGIA CUP WINNER

Astor Von Junipera
Born: 28 Jul 2007
HR14902RW
eye color: 1b
HD: free(A); ED: free(0)
DNA
HEART – CLEAR
Height: 65cm
Muzzle: 8.5 cm
Circuit chest proportion: 107 cm
IPO I
BH, ZTP
IFR WORLD CHAMPION 2010 + BOB
VDH EUROPASIEGER 2010 + BOB
INTERNATIONAL CHAMPION
GERMAN (VDH) CHAMPION
SLOVENIAN CHAMPION
SERBIAN CHAMPION
CROATIAN CHAMPION
YOUNG CHAMPION OF CROATIA
VICE YOUNG CHAMPION OF EUROPE 2008
CENTRAL EASTERN EUROPEAN JUNIOR WINNER 2008
ITALIAN KS – AUSLANDJUGENDSIEGER 2008
ADRK LECHJUGENDSIEGER 2008
ADRK GRENZLAND JUGENDBESTER 2008
ADRK VICE BAYERNJUGENDSIEGER 2008
ZAGREB JUNIOR WINNER 2008
IFR WORLD SHOW – INTERMEDIA CLASS WINNER 2009
VICE HOLLAND KLUBSIEGER 2009
CROATIAN KLUBSIEGER + BOB 2009
ADRK SPREESIEGER 2009
SENZA FRONTIERE SIEGER 2010 + BOB
5. ISTRA WINNER + BOB
BALKANSIEGER + BOB + BIS 2010
SERBIAN KLUBSIEGER + BOB 2010
EGYPT SIEGER + BOB 2010
25 x BOB


VDH Champion
Balou vom Silberblick
BH, ZTP,
SCHH/VPG3, IPO 3,
AD
FH1
GEK BIS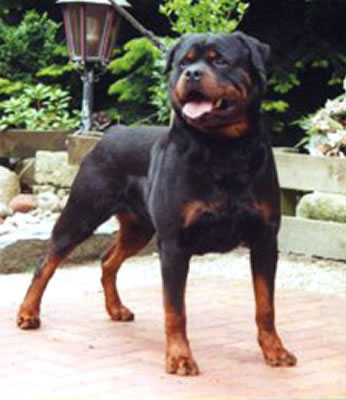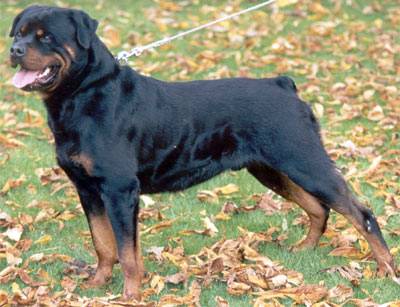 ---
"Nala" Onsa Crni Vitez
Hi Alice!
Thought you might like to see a few pics. The mobile vet was here today to spay Nala. Little boy has been glued to her side. These two are soul mates.
Roux is doing so well. He's much more comfortable with us and is such a sweetheart with Nala and Xena. He regularly jumps them and gets shot down. 😉 He and Nala wrestle all the time and it's 50/50 who's on top.
Do you think he'll ever be a cuddler? Is Goliath?
Hi Alice! Wanted to give you can update on our little boy. He's such a sweetheart. His sisters love him—especially Nala, although she shows her live by kicking his ass on a regular basis. He's much bigger than her but rolls on his back and lets her do whatever to him.
We're in love. I see why he couldn't be a working dog. He's such a soft hearted boy. You so much as raise your voice and his feelings are hurt.
Your email about "hard " vs "soft" working dogs and your experience with Goliath resonated so much. Thank you for sharing that.
(Visited 192 times, 1 visits today)