Pajo Vom Zecwald
Sire: Bruno Vom Hause Scherau
Dam: Jane Vom Zecwald
Born: 07 June 2018
KSS: JR 79820 Rw
Chip: 900111881384575
Pajo is a phenomenal young male with a lot of potential!  He already has a great foundation in working and hits the sleeve with a full mouth grip.  He has great drive and a great attitude.  He is biddable and eager to please.  Pajo is a medium sized male with great overall conformation and has been successful in shows as well.  It is rare to find a young male of his caliber, with his pedigree, and foundation work already started available at all, let alone for his price!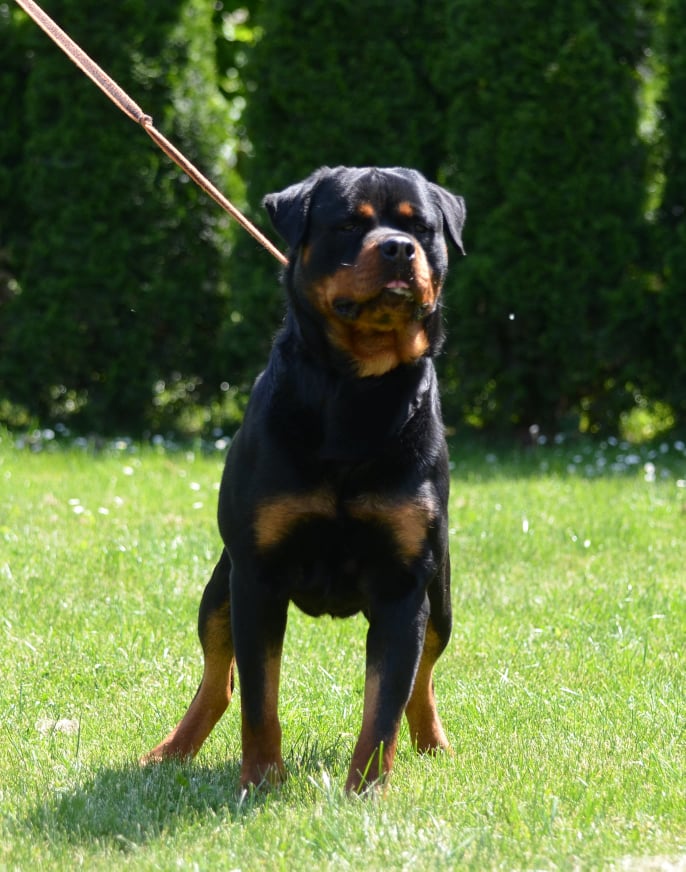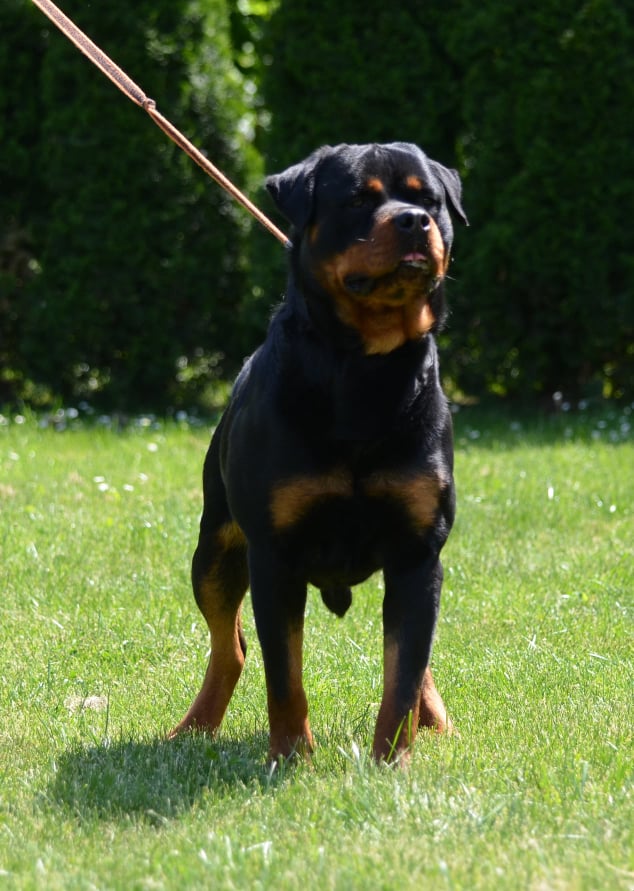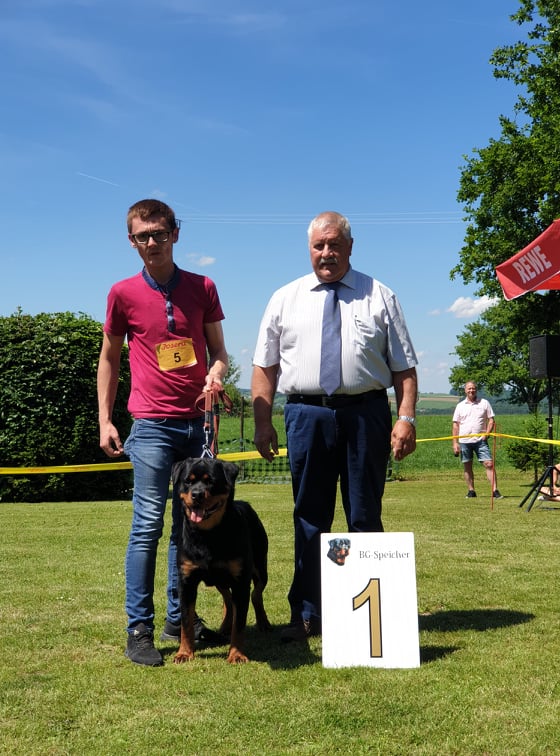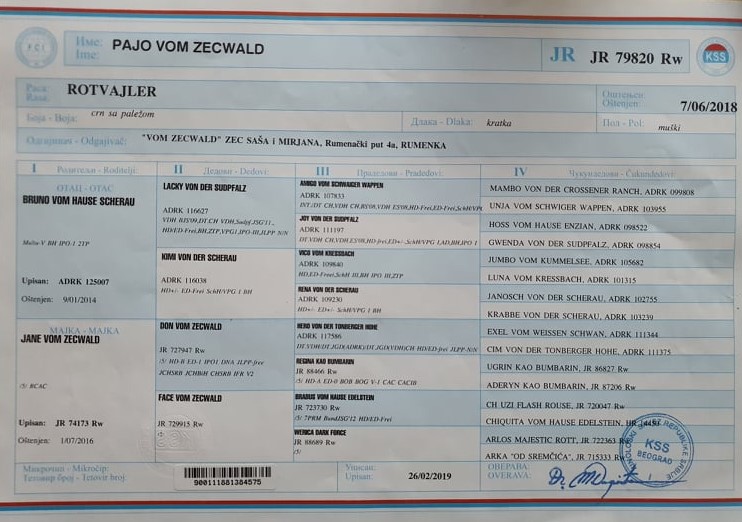 Too many phenomenal working dogs in this pedigree to name th
Lacky von der Südpfalz
HD-Frei ED-Frei (ADRK)
JLPP N/N
BH, AD, IPO 3, VPG 1
BJS'09,Vize-Europasieger 10
Dt. Champion VDH
1 Platz Veteranenklasse 2016
VDH Leipzig Aug. 2016
Dt. Vet. Ch.
ZTP am 26.06.10: in Königsbach, D. Hoffmann ein kräftiger Rüde, freundlich, temperamentvoll, mit freiem und ausgreifendem Gang. Korrektes, mittellanges Haar mit rotbraunem klar abgegrenztem Brand. Kräftiger Kopf mit mandelförmigen, schwarzbraunen Augen (1b) und korrektem Lidschluss. Dunkle Nase. Korrekte Ohren. Normale Backenausbildung, normale Jochbeinausprägung bei ausgeprägtem Stop und breitem Fang. Straff anliegende Lefzen, dunkle Maulpigmente. Sehr kräftig ausgebildeter Nacken, lose Kehlhaut, stark gewölbte Vorbrust, fest anliegende Schultern. Korrekter Stand in Vor- und Hinterhand mit guter Winkelung. Fester gerader Rücken, leicht abfallende Kruppe mit hängend getragener, kräftiger Rute. Ein Rüde mit sehr kräftigem Fundament und starker Bemuskelung. Fluchtv./Angriff, Angriff a.d. Bewegung-v, Revieren/Stellen/Verbellen, Griff, Einsatz, Ausdauer, Beruhigung, Belastbarkeit-sg, Führigkeit-g, schussfest
English translation
ZTP on June 26th, 2010: in Königsbach, D. Hoffmann a strong male, friendly, spirited, with a free and extensive walk. Correct, medium length hair with reddish brown, clearly defined fire. Strong head with almond-shaped, black-brown eyes (1b) and correct eyelid closure. Dark nose. Correct ears. Normal cheek formation, normal cheekbones with a pronounced stop and wide muzzle. Tight lips, dark mouth pigments. Very strong neck, loose throat skin, strongly arched front chest, tight shoulders. Correct standing in front and hindquarters with good angulation. Firm straight back, gently sloping croup with a strong, hanging tail. A male with a very strong foundation and strong muscles. Escape / attack, attack a.d. Movement- v, areas / standing / barking, grip, effort, endurance, calming, resilience- sg, leadership- g, bulletproof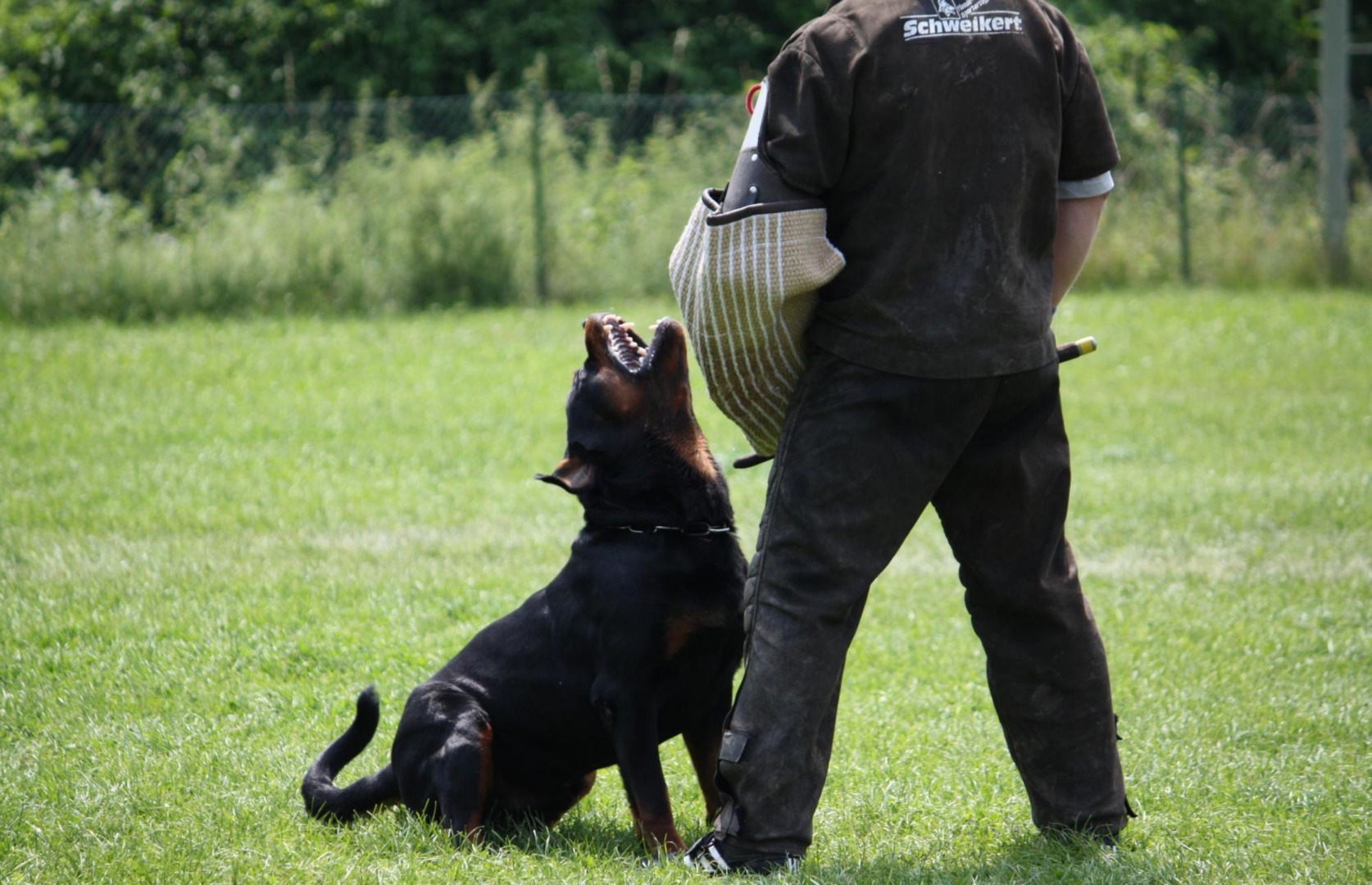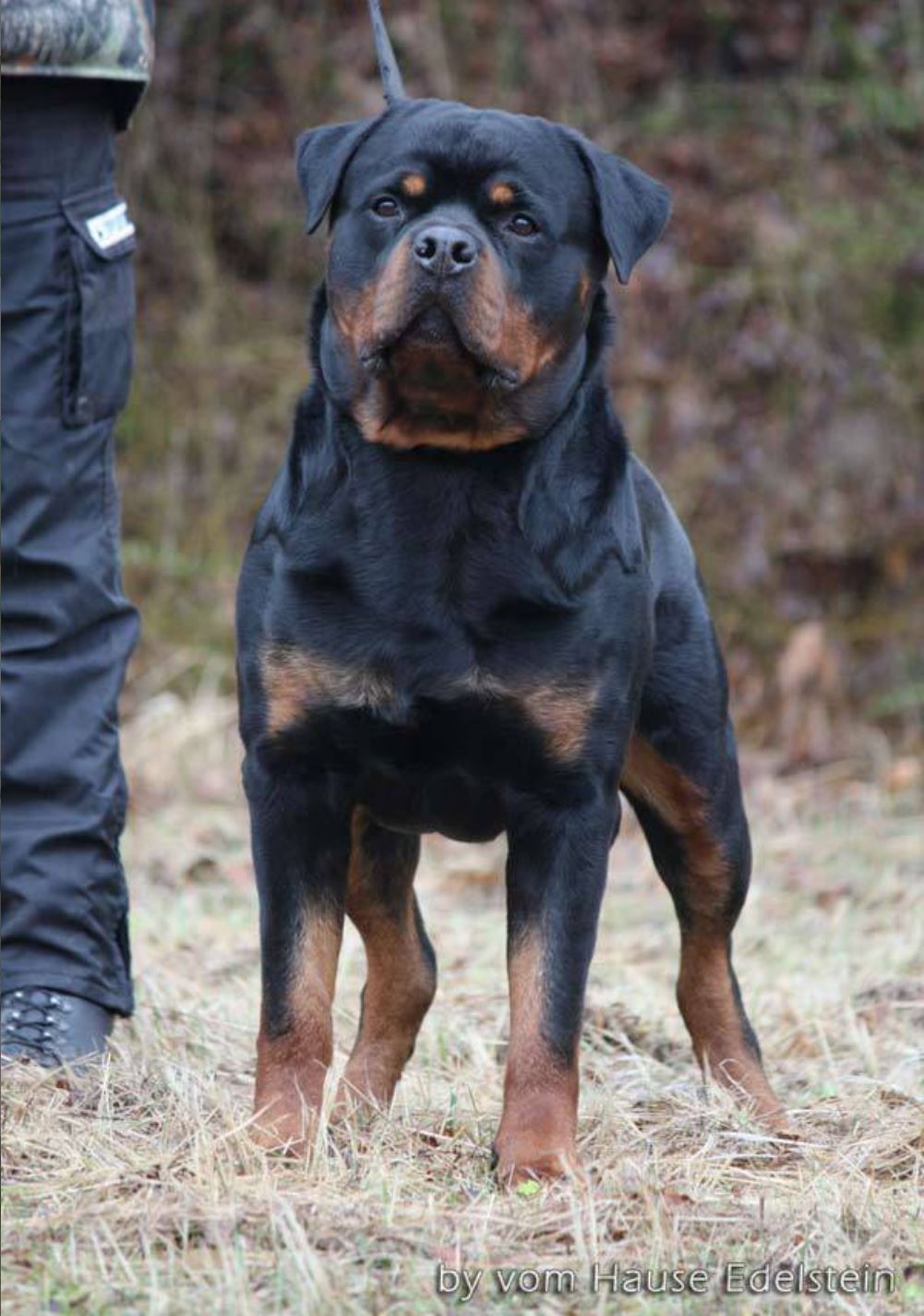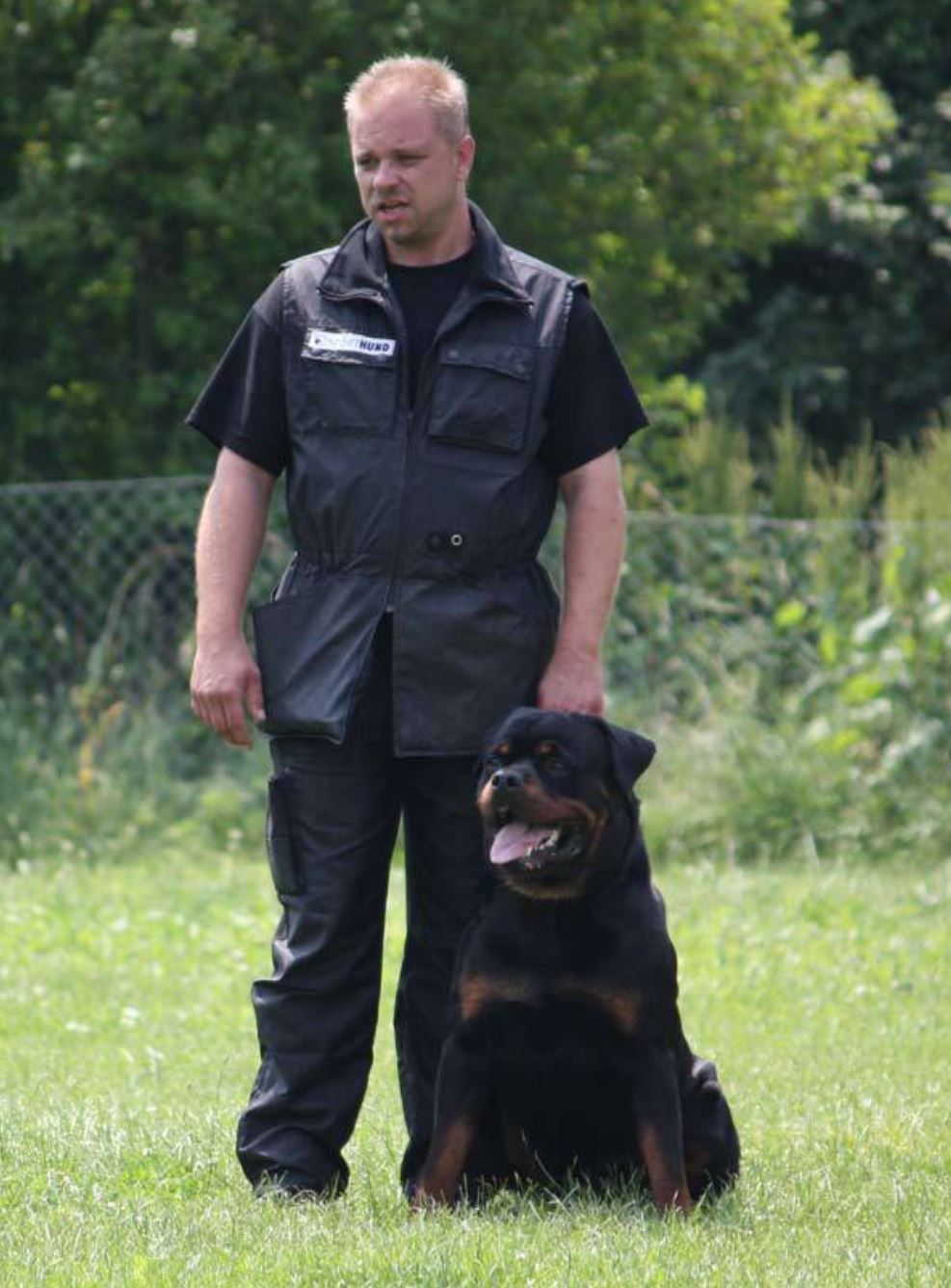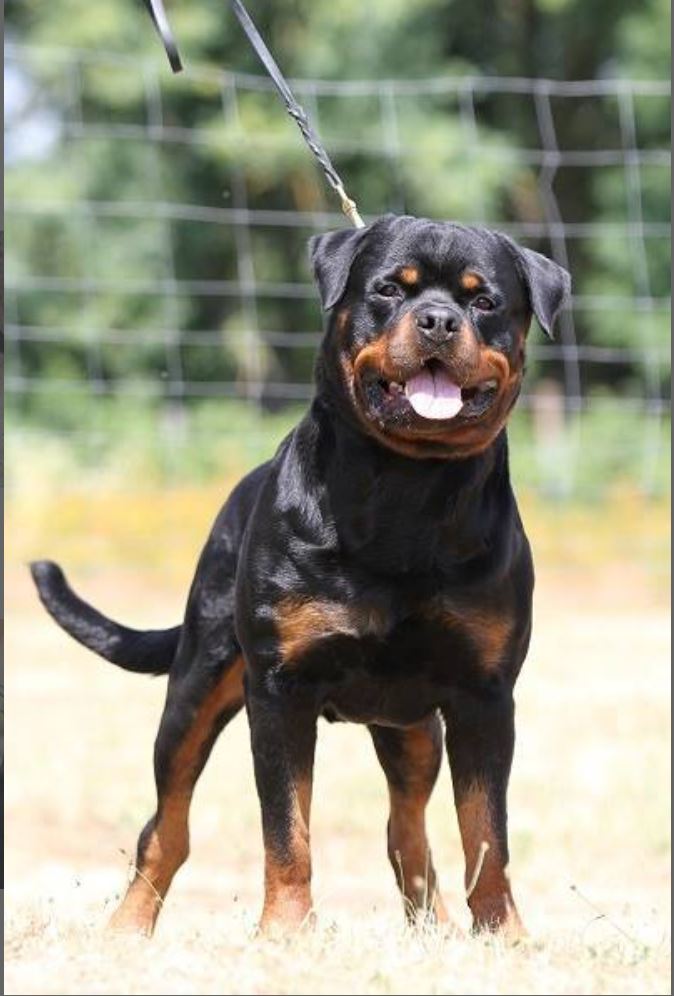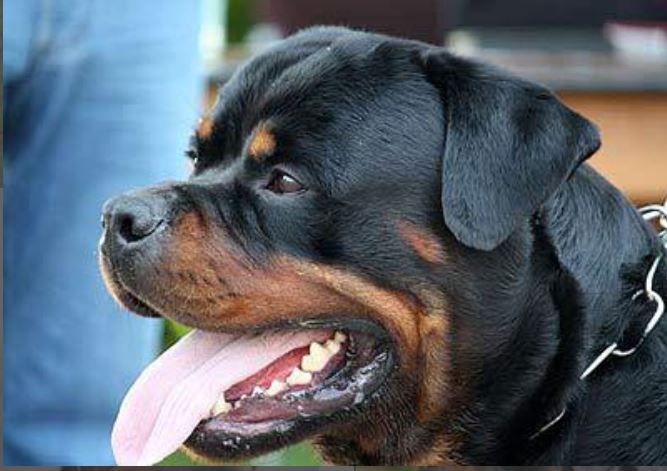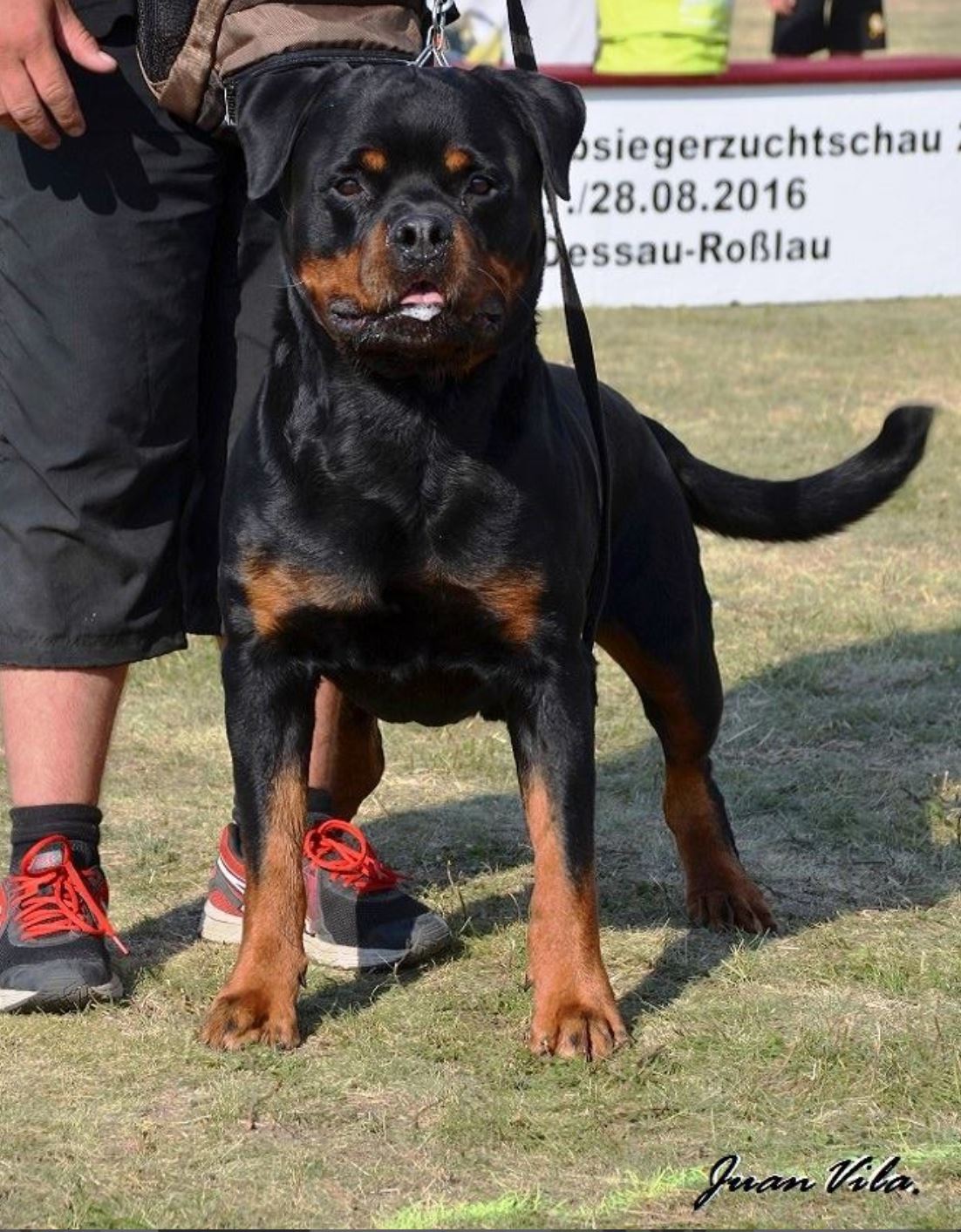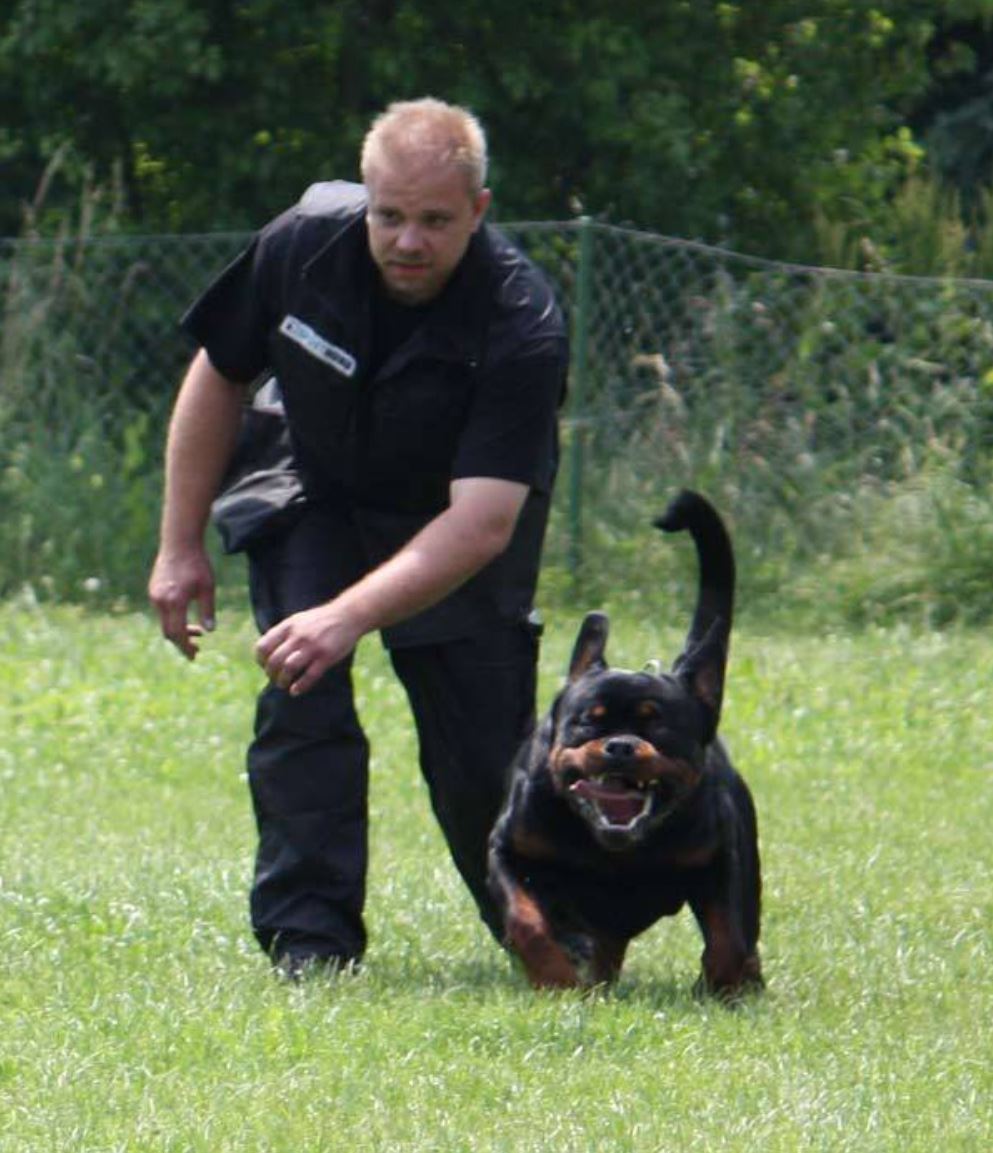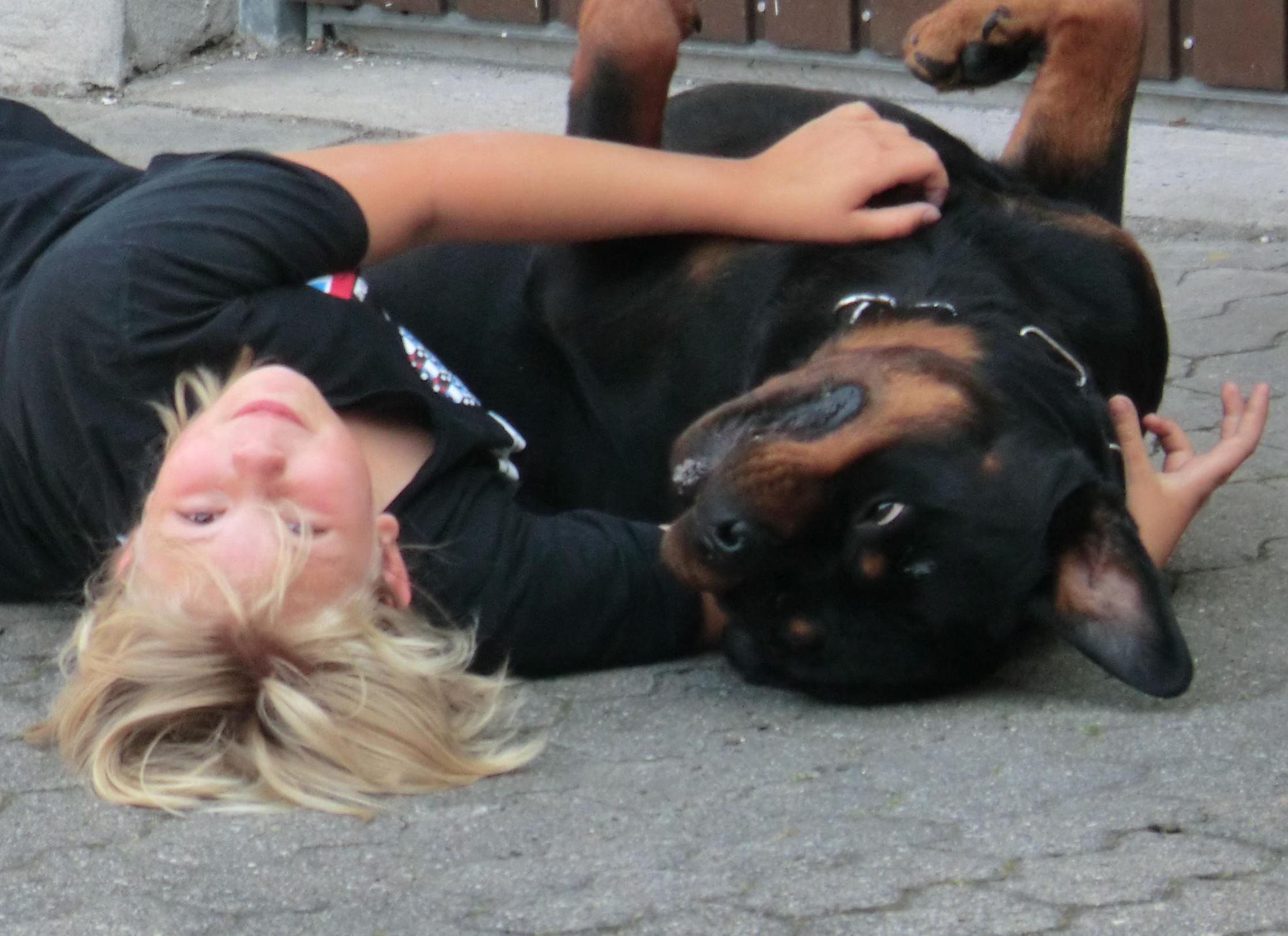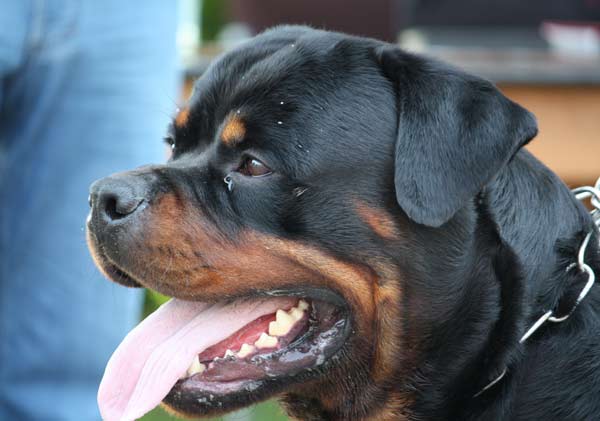 International Champion 
Amigo vom Schwaiger Wappen 
HD Frei, ED Frei
WESTSACHSENSIEGER '06
Poland Klubsieger '06
UTERFRANKENSIEGER '05
HESSENSIEGER '05
EUROPSIEGER '08
BUNDESSIEBER '08 
OBERPFALZERSIEGER '07
DT.VDH Champion
ADRK DT Champion
SCH III, VPG III 
BH, AD
ZtP, Gek. b. EzA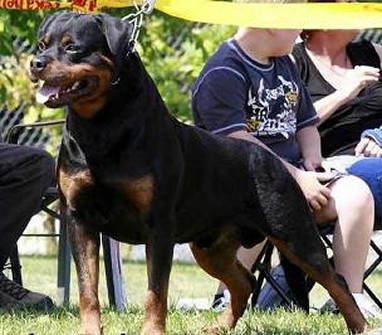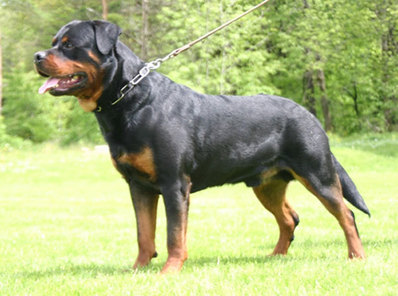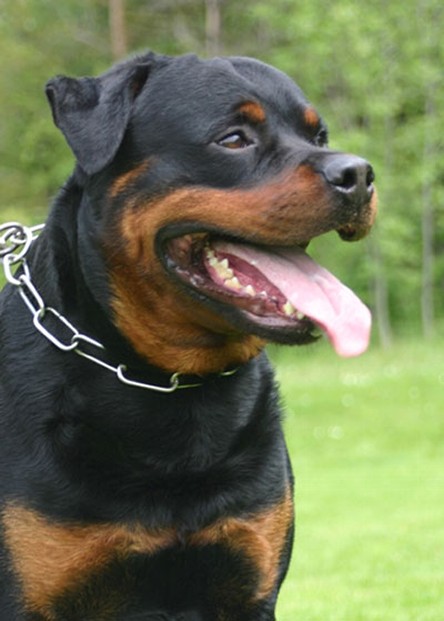 Born:  15 Mar 2004
LOI #04/124043
Italian Import
AKC #WS35073301
DNA #V602325
Heart Cert.# RO-CA5099/84M/P-VPI

HD-FREI; ED-FREI (FCI)
FCI Champion of Reproduction!
IPO 1
CH. ADULT MACEDONIA 09
CH. ADULT BULGARIA 09
CAC 6x, RCACIB 2x
(Visited 22 times, 1 visits today)