Tom von haus Vujic
Sire: Gucci von hause Pista
Dam: Olympia von hause Vujic
(full sister and littermate to Oxana and Oscar vh Vujic!)
Born: 12 April 2021
Little baby Tom on the left <3  Who can resist that face??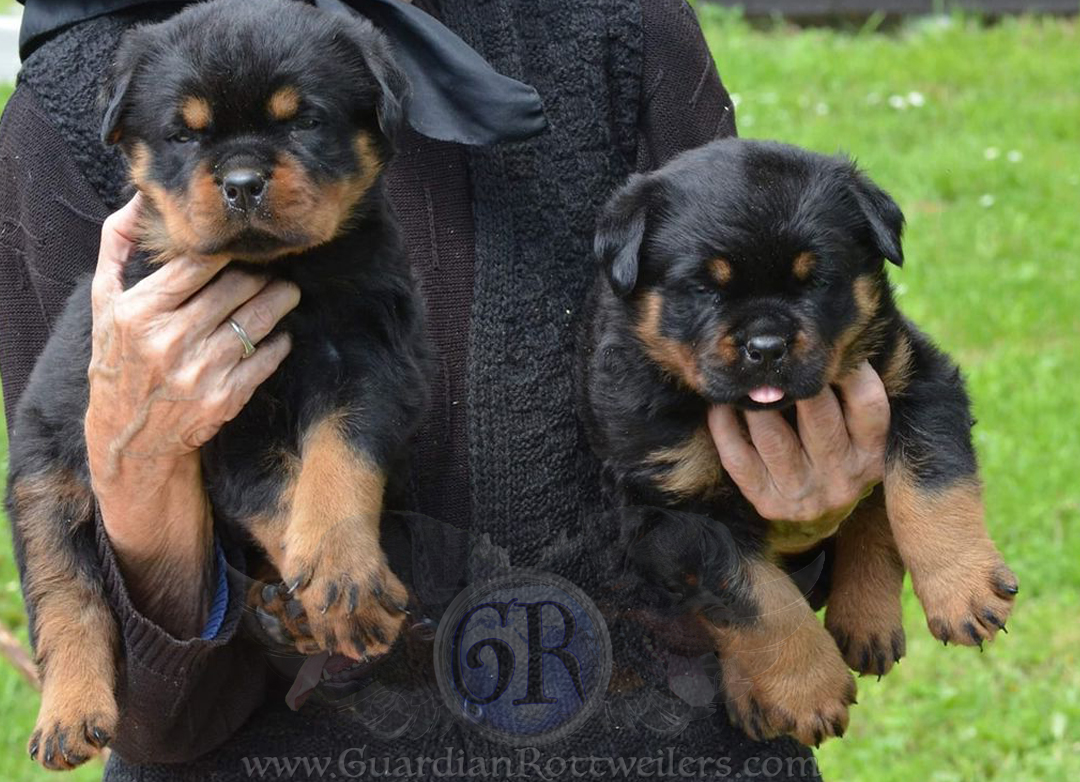 I imported Tom for myself to hopefully take to shows and down the road, include in my breeding program.  When I purchased Tom, both his breeder and myself presumed he just needed his ear taped.  This is not at all uncommon.  As a puppy teethes, s/he pulls the ears back.  Because cartilage on a growing puppy is trainable, if the ear is held back too much, then it will stay in the incorrect position.  Taping the ear just helps the ear to fall back forward into the correct position so it will lay correctly as an adult.  Unfortunately, after the ear was taped and fell forward correctly, it became obvious to me that one ear was smaller than the other.  Although this does not adversely effect Tom, it does prevent him from being a perfect show puppy.  I have not found anything in the breed standard that would dictate that this is a disqualifying fault, however, I have also now found anything that includes this specific scenario.  I presume because of how rare this is.  After much debate, we have elected to go ahead and sell Tom.  He is such a great boy and will make a fabulous pet to a home that wants a great big loveable gentle giant.  Tom is a teddy bear and a bit of a ham.  He has great overall conformation with the exception of his ear, and he has a very large and strong head.  Tom has clean, well defined markings that are a rich mahogany.  He is such a beautiful boy, inside and out.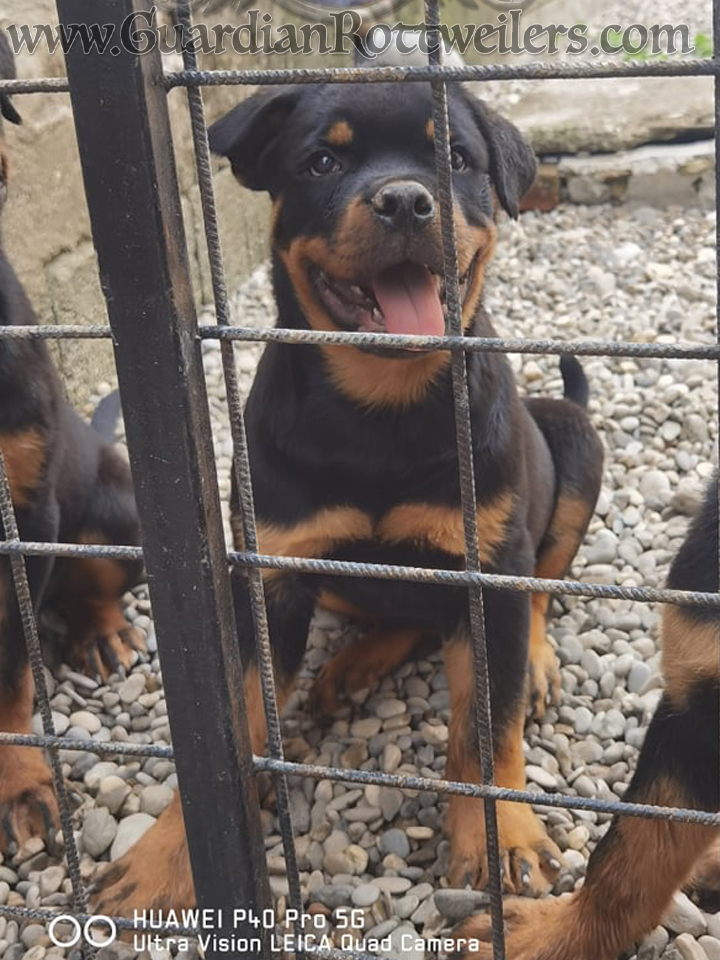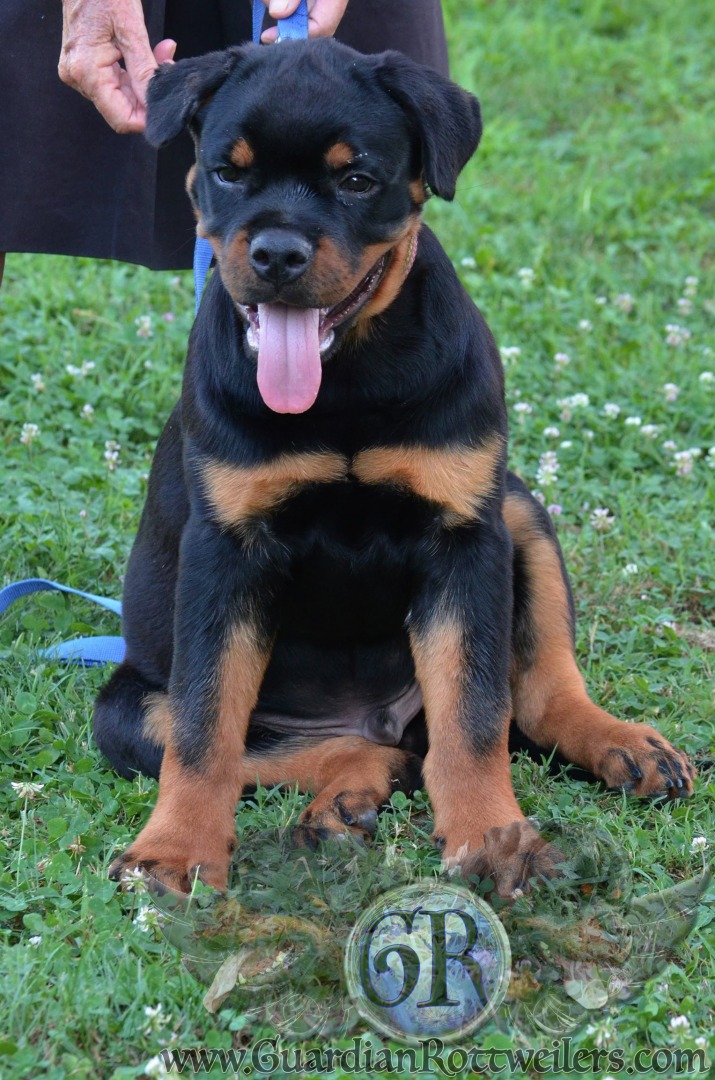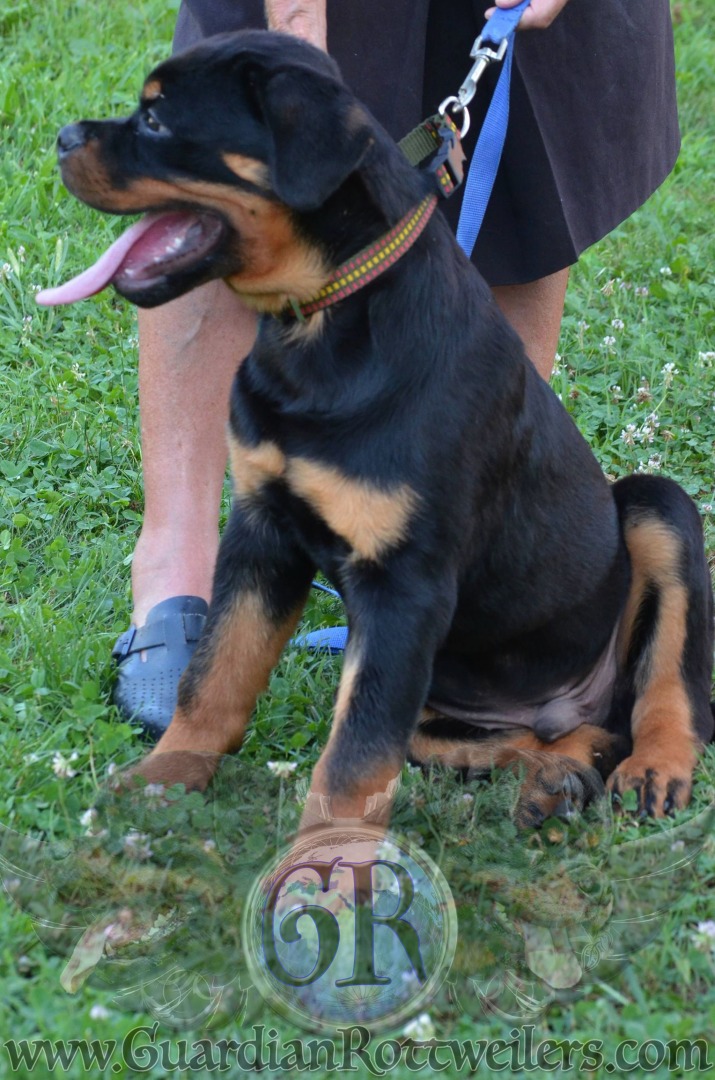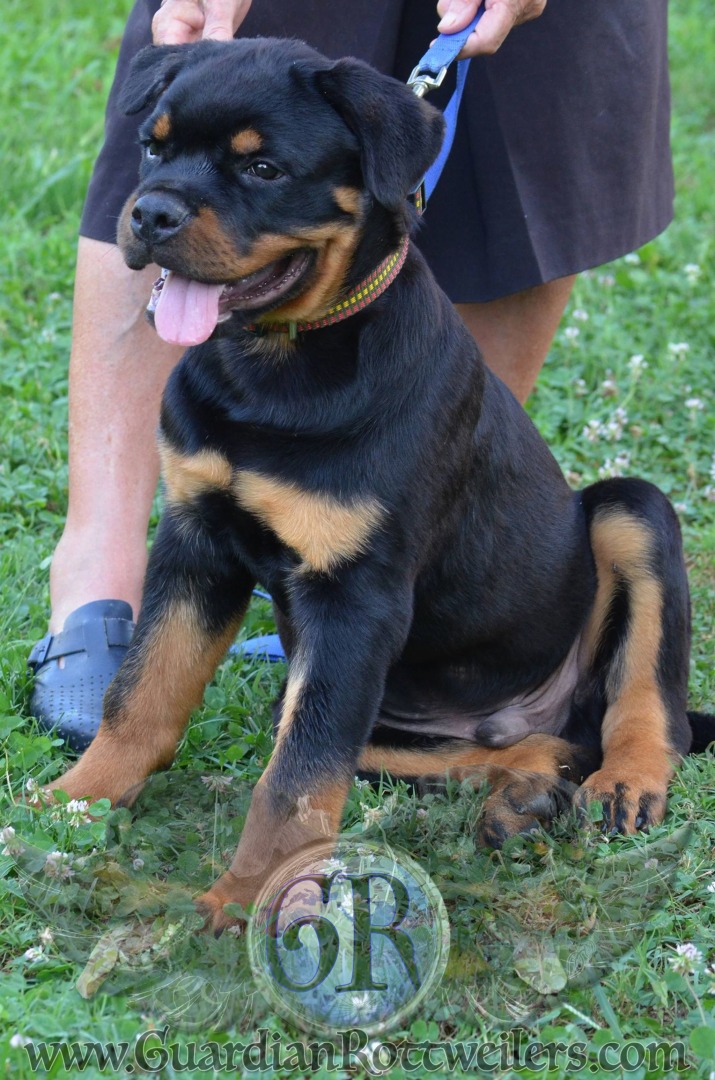 Dam:
Olimpia von haus Vujic
Hd- B (good) Ed-0 (Excellent) Denis Novak
JLPP n/n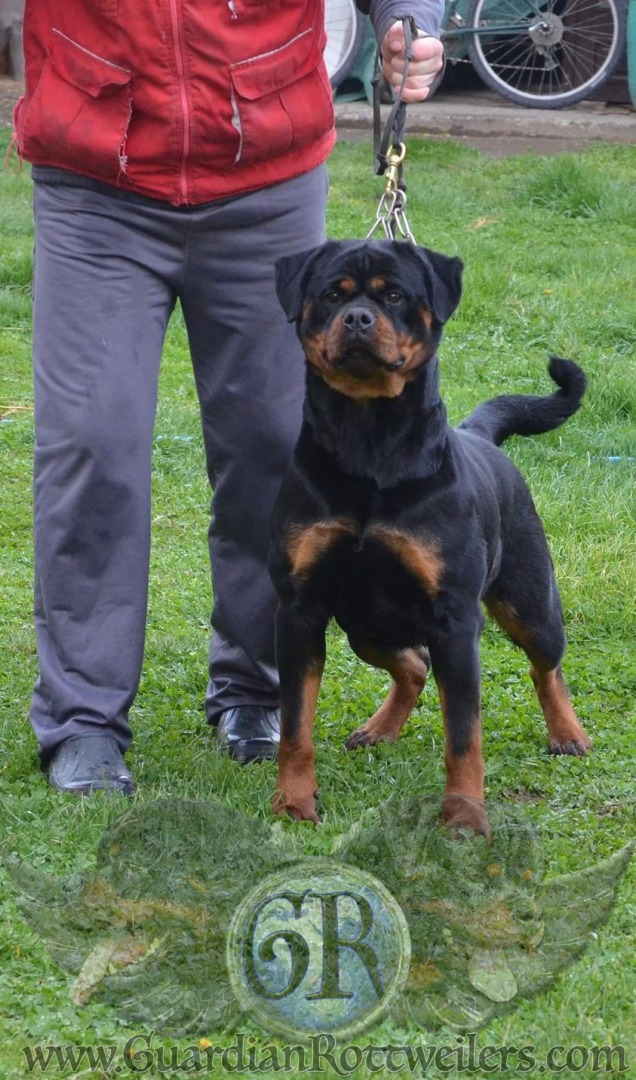 (Visited 154 times, 1 visits today)