Venice, Italy with the ever so fabulous Carol! April 2018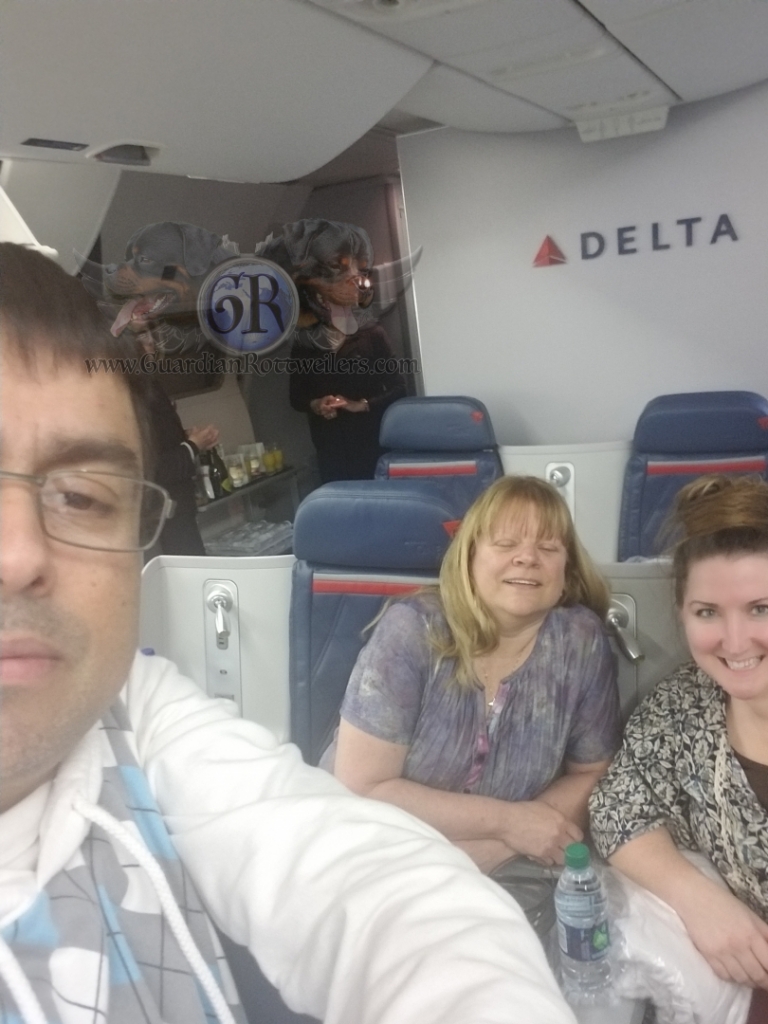 This incredible woman here is Carol- not only does she own 2 of our 'rotten'weilers, but she has also raised Image and Illusive for us!  Carol was born in Germany, but has not been outside the US since she was a child.  I have wanted to travel overseas with Carol for quite some time and was so excited to finally get that chance!  Learned so much more about her, and grew even more impressed by her strength and courage.  I am so honored Carol to count you as my friend.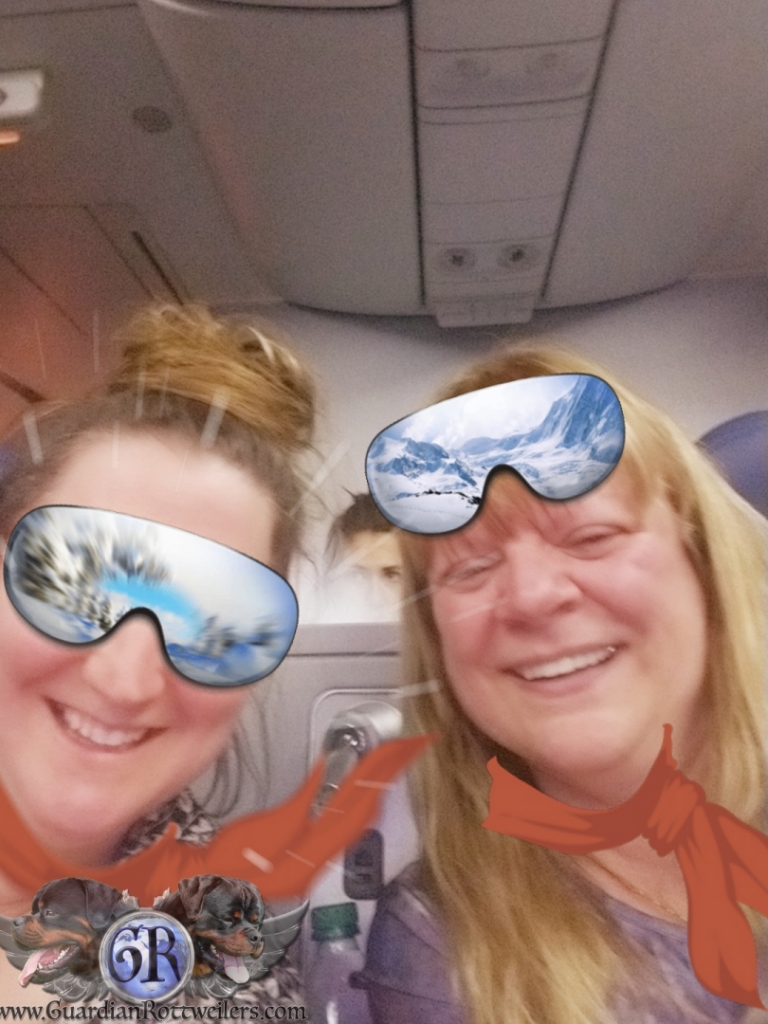 What do you do on a plane for 9+ hours?  Giggle like little girls!
Illusive has been in Europe training for nearly a year and I am SOOO excited to have her back home!  Thank you once again to the ever impressive FCI Rottweiler Judge, handler, trainer, breeder and owner of Se Ungo-Rot, Uros Golubovic!  I look forward to many more years working together!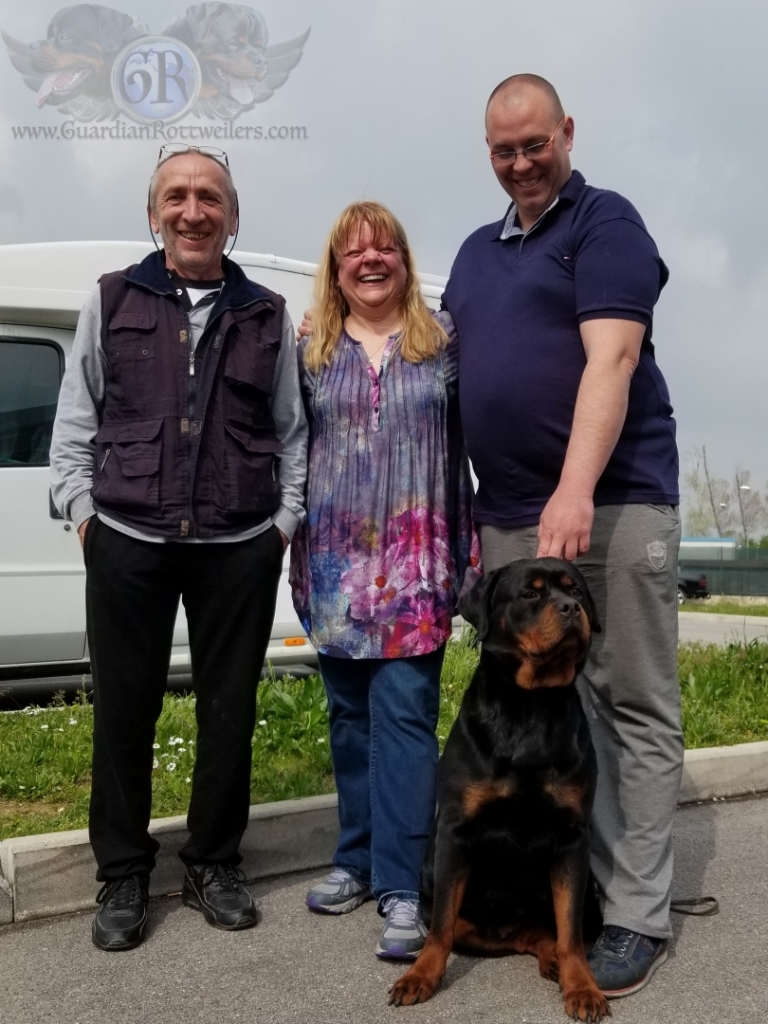 So much love for dear Kale, breeder, handler and owner of Megi-Rot kennel in Serbia <3
This might be a king sized bed, but Illusive thinks it is fit for a queen <3
We took a boat tour of Venice and it was absolutely incredible!  Illusive enjoyed every minute and proved once again that a dog does not care if the window is on a boat or a car, if there is an open window, the head is going out!
Selfies!
If you kiss a Rottie, expect her to kiss back!
After a long day of sight-seeing (and shopping!)  Poor Miguel just wants to sleep, but restless Illusive is still full of energy and wants to play.  So back out we went on a midnight stroll through Venice.  I have to tell you, Venice is every bit as gorgeous at night as it is during the day!  And as an added bonus, after a couple of hours walking and exploring, we stumbled on this beautiful old garden that seemed to be stuck in time.  The way the moonlight hit the old, weathered statues was absolutely enchanting.  One of my favorite parts of the whole trip (aside of course from spending time with my dear friend, Carol, getting to see Uros and Kale again, and miss Illusive).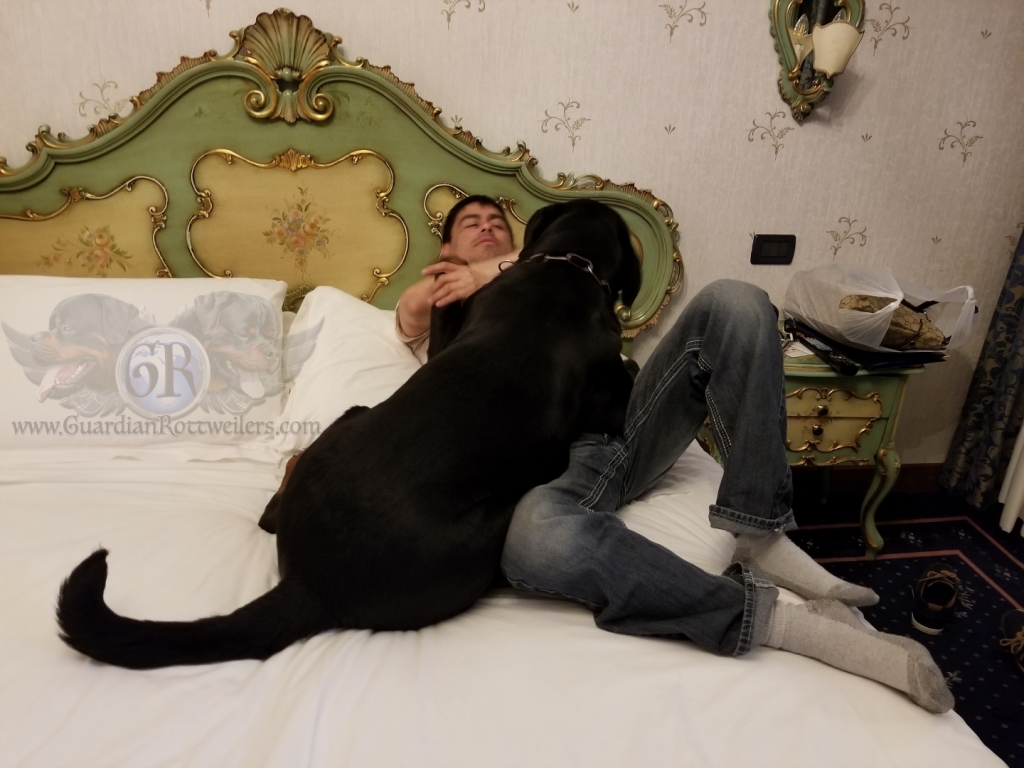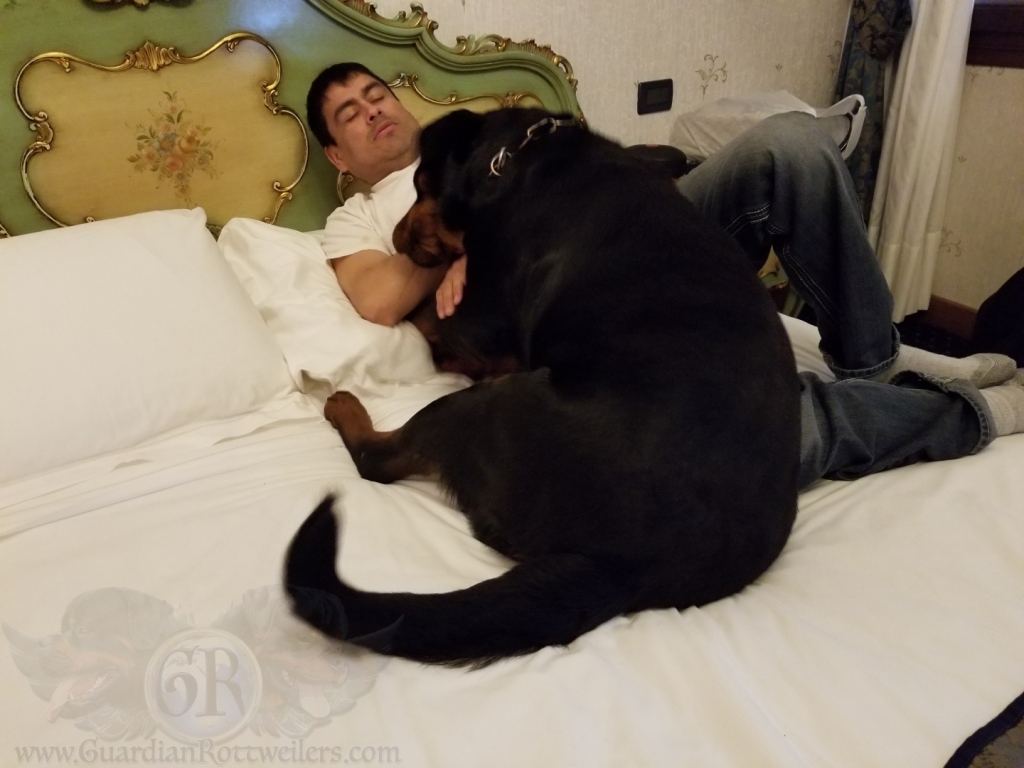 After some persistence from Illusive, Miguel gives up and gets up 😉
When I saw this impressive metal Rhino, I so wished my boys were here with me!  He was ginormous!  As tall or taller than the building he was in front of- towering over the garden he was guarding.
What do you do with a parked boat?  Why party of course!
Illusive and I sat on the dock for a bit watching boats and enjoying the soothing sea.
FINALLY a worn out Illusive leaving me about 3 hours to get a bit of sleep before I have to get up for the next day!
(Visited 8 times, 1 visits today)