"Barry" Cam Lib-Vach
Sire: Jaccomo Casanova Lib-Vach
(Uno vom Haus Engel x Cerrie Lib- Vach)
Dam: Oriana Lib-Vach
(Grimm von der Alten Festung x Dagie Lib-Vach)
Born: 7 Feb 2016
68 cm, 55 kg
SPKP 2960
CMKU/RTW 14888/16
BH/VT, IPO 1, ZM, ZPU 2, SVV 1, BH-SK, IGP 3
ZTP (Breed Suitability Test)
DNA
JLPP-N/N
HD A, ED 0 (SPKP)
NAD N/N
Junior Champion of Slovakia
Junior Champion of Czech Republic
Champion of Slovakia
RTW Slovica Champion
Grand Champion of Slovakia
Champion of Czech Republic
Grand Champion of Czech Republic
International Champion
****IFR World Championship – Jakabszállás, HU – 12.-16.10.2021
          – IGP3 (A:93 B:90 C:95 T: 278 pts.) –
5th place & 3rd place in teams with Team Slovakia***
CACIT MM RK?R CZ – 18.-20.06.2021 – IGP3 (A:60 B:95 C:95 T: 250 pts.)
Exams – Pobedim SK – 29.11.2020 – IGP3 (A:91 B:91 C:90 T: 272 pts.)
Exams – Pobedim SK – 27.10.2020 – IGP3 (A:78 B:96 C:97 T: 271 pts.)
CDS RTW Club Slovakia – Hrubý Šúr SK – 29.08.2020 – Working Class – V3
IDS Nitra SK – 25.01.2020 – Champion Class – V1, CAC, CACIB, BOB
Exams – Stara Myjava SK – 17.11.2019 – ZPU2 (A:82 B:88 C:95 T: 265 pts.)
Exams – Pobedim SK – 02.11.2019 – IGP2 (A:95 B:92 C:90 T: 277 pts.)
Z Polytanu SK Cup – Malý Lapáš SK – 19.-20.10.2019 – IGP1 – 4th place
(A:77 B:92 C:83 T: 252)
Exams – Pobedim SK – 21.09.2019 – GPr2 (B:95 C:90 T: 185 pts.)
SDS RTW Klub Slovakia – 08.09.2019 – Honour Class – V1
IDS Bratislava SK – 17.08.2019 – Champion Class – V1, CAC, CACIB, BOB
IDS Oberwart AT – 14.07.2019 – Working Class – V1, CAC, CACIB, BOB
CDS RTW Klub Slovakia – 25.05.2019 – Honour Class – V1, Combi Winner
IDS Wieselburg AT – 12.05.2019 – Working Class –
V1, CAC, CACIB, BOB, 4th place BOG FCI II.
IDS Lu?enec SK – 05.05.2019 – Champions Class – V2, Res.CAC, Res.CACIB
IDS Lu?enec SK – 04.05.2019 – Champions Class – V2, Res.CAC, Res.CACIB
CDS – OERK AT Wiener Neustadt – 27.04.2019 – Working Class – V
SDS – RK?R CZ P?estavlky- 07.04.2019 – Working Class – V3
Czech RTW Championship – IGP1 – 06.04.2019 P?estavlky – 2nd place (A:34 B:84 C:92)
Duna Cup 2019 – 23.03.2019 – Ve?ká Paka SK – IPO1 (no tracking) – 1st place (B:95 C:96)
NDS – Bratislava SK – 24.02.2019 – Champion Class – V1, CAC, Slovakia Winner, BOB
Victory Show – Champion of Champions – Bratislava SK – 23.02.2019 –
V1, CAC, Victory Winner
XXII. ZZLK – Smolinské SK – 26.01.2019 – IPO1 no tracking – 1st place (B:98 C:93)
NDS – Brno CZ – 13.01.2018 – Champion Class – V1, CAC –
ACHIEVED GRAND CHAMPION CZ !!!
Exams – Stará Myjava SK – 18.11.2018 – ZPU1 (148/150 pts.)
Exams – Pobedim SK – 03.11.2018 – SVV1 (A:95 B:92, C:87 T: 274 pts.)
CACIT Z Polytanu SK Cup 2018 – 20.-21.10.2018 – Malý Lapáš SK – IPO1 – 2nd place
(A:96 B:86 C:87 T:269 pts.)
BEST IPO1 TRACKING of Z Polytanu SK Cup 2018 !!!
SLOVAK RTW IPO1 CHAMPIONSHIP – 20.-21.10.2018 – Malý Lapáš SK – 1st place
(A:96 B:86 C:87 T:269 pts.)
ACHIEVED TITLE RTW SLOVAK CHAMPION 2018 – IPO1 category !!!
RTW Cup 2018 – 6.-7.10.2018 – Strán?ice CZ – IPO1 2nd place (A:56 B:93 C:91 T:240 pts.)
Exams – Beckov SK – 30.09.2018 – IPO1 (A:95 B:95 C:91 T: 281 pts.)
SDS RTW KLUB SK – Ivanka pri Dunaji SK – 08.09.2018 – Working Class – V3
NDS – Olomouc CZ – 02.09.2018 – Champions Class – V1, CAC
IDS Mlada Boleslav CZ – 26.08.2018 – Champions Class – V1, CAC
IDS Bratislava SK – 18.08.2018 – Champions Class – V1, CAC, CACIB, BOS
IDS Oberwart AT – 15.07.2018 – Champions Class – V1, CAC, CACIB, BOB, 4th BOG2
08.07.2018 – ACHIEVED GRAND CHAMPION OF SLOVAKIA
IDS Ve?ká Ida SK – 08.07.2018 – Champions Class – V1, CAC, CACIB, BOB
IDS Ve?ká Ida SK – 07.07.2018 – Champions Class – V1, CAC, CACIB, BOB
22.05.2018 – ACHIEVED CHAMPION OF CZECH REPUBLIC
IDS Lu?enec SK – 13.05.2018 – Champions Class – V2, Res.CAC
Exams – Slavi?ín CZ – 05.05.2018 – ZM (139/150 pts. A: 41 B: 50 C: 48)
BREEDING SUITABILITY TEST (ZTP) – Eliášovce SK – 29.04.2018 – PASSED
IDS Nitra SK – 08.04.2018 – Champions Class – V1, CAC, CACIB, BOS
IDS Nitra SK – 07.04.2018 – Champions Class – V1, CAC, CACIB
Duna Cup 2018 – Ve?ká Paka SK – 25.03.2018 – category ZM (no tracking) –
1st place (B+C: 99,5/100 pts.)
XXI. ZZLK – TOTAL WINNER – BH/VT Category – avg. 59 pts.
XXI. ZZLK – Senica-?á?ov SK – 24.02.2018 – BH/VT – 1st place (60/60 pts.)
NDS – Bratislava SK – 18.02.2018 – Open Class – VD1
Victory Show – Bratislava SK – 17.02.2018 –
Intermediate Class – V1, CAC, Victory Junior Winner –
ACHIEVED CH of SLOVAKIA
IDS – Brno CZ – 04.02.2018 – Intermediate Class – V1, CAC
IDS – Brno CZ – 03.02.2018 – Intermediate Class – V1, CAC
XXI. ZZLK – Skalica SK – 27.01.2018 – BH/VT – 1st place (58/60 pts.)
NDS – Brno CZ – 14.01.2018 – Intermediate Class – V1, CAC
IDS – Nitra SK – 10.12.2017 – Intermediate Class – V1
IDS – Nitra SK – 09.12.2017 – Intermediate Class – V1, CAC
Exams – Stará Myjava SK – 19.11.2017 – ZOP (100/100 pts.)
Exams – KK Pobedim SK – 11.11.2017 – BH-SK (48/50 pts.)
IDS – Praha CZ – 05.11.2017 – Intermediate Class – V2, Res.CAC
IDS – Praha CZ – 04.11.2017 – Open Class – V1, CAC
Z Polytanu Cup – Malý Lapáš SK – 21.10.2017 – BH/VT – 2nd place (58/60 pts)
SDS RTW KLUB SK – Beckov SK – 30.09.2017 – Intermediate Class – V
NDS – Intercanis Brno CZ – Open Class – V2, Res.CAC
IDS – Nitra SK – 17.09.2017 – Intermediate Class – V1, CAC, CACIB, BOS
IDS – Nitra SK – 16.09.2017 – Intermediate Class – V2, Res.CAC
DS – Žilina SK – 10.09.2017 – Intermediate Class – V1, Class Winner, Regional Winner
DS – Salamandra SK – 02.09.2017 – Open Class – V1, Class Winner, Regional Winner
IDS – Bratislava SK – 20.08.2017 – Intermediate Class – V1, CAC, Res.CACIB
IDS – Bratislava SK – 19.08.2017 – Intermediate Class – V1, CAC, CACIB, BOS
IDS – Mladá Boleslav CZ – 13.08.2017 – Intermediate Class – V1, CAC, CACIB, BOS –
ACHIEVED J.CH. of CZ
DS – Povoda SK – 29.07.2017 – Junior Class – V1, Young Class Winner, 2nd place JBIS
IDS – Ve?ká Ida SK – 02.07.2017 – Open Class – V1, CAC, Res.CACIB
IDS – Ve?ká Ida SK – 01.07.2017 – Open Class – V1, CAC
IDS – Intercanis Brno CZ – 25.06.2017 – Junior Class – V1
DS – Zlin CZ – 10.06.2017 – Junior Class – V1, Junior Class Winner, 3rd place male JBIS
IDS – Nitra SK – 04.06.2017 – Intermediate Class – V1, CAC, CACIB, BOB
IDS – Nitra SK – 03.06.2017 – Intermediate Class – V1, CAC, CACIB, BOS –
ACHIEVED J.CH. of SLOVAKIA
KS RTW KLUB SK – Eliášovce SK – 27.05.2017 – Junior Class – V2 (out of 8)
IDS – Lu?enec SK – 07.05.2017 – Junior Class – V1, CAJC
IDS – Lu?enec SK – 06.05.2017 – Junior Class – V1, CAJC
NDS – Ostrava CZ – 09.04.2017 – Junior Class – V1, CAJC, BOJ, JBIG
IDS – Bratislava SK – 02.04.2017 – Junior Class – V2
IDS – Bratislava SK – 01.04.2017 – Junior Class – V2
NDS – Bratislava SK – 19.02.2017 – Junior Class – V3
IDS – Brno CZ – 05.02.2017 – Junior Class – V1, CAJC, BOJ
IDS – Brno CZ – 04.02.2017 – Junior Class – V4
IDS – Nitra SK – 15.01.2017 – Junior Class – V4
IDS – Nitra SK – 14.01.2017 – Junior Class – V3
IDS – Bratislava SK – 05.11.2016 – Puppy Class – VP1
SDS RTW KLUB SK – Ivanka pri Dunaji SK – 17.09.2016 – Puppy Class – VP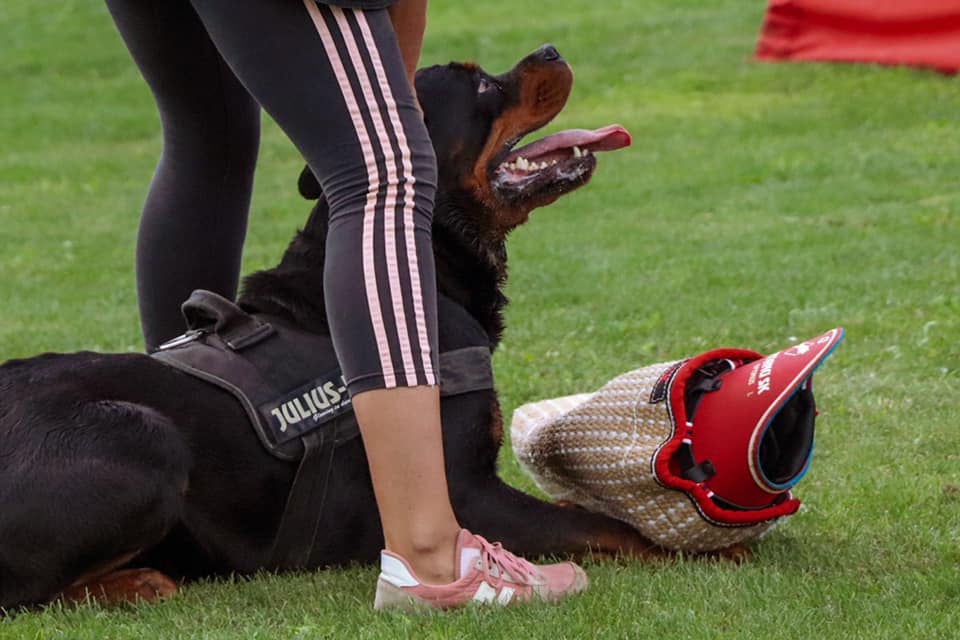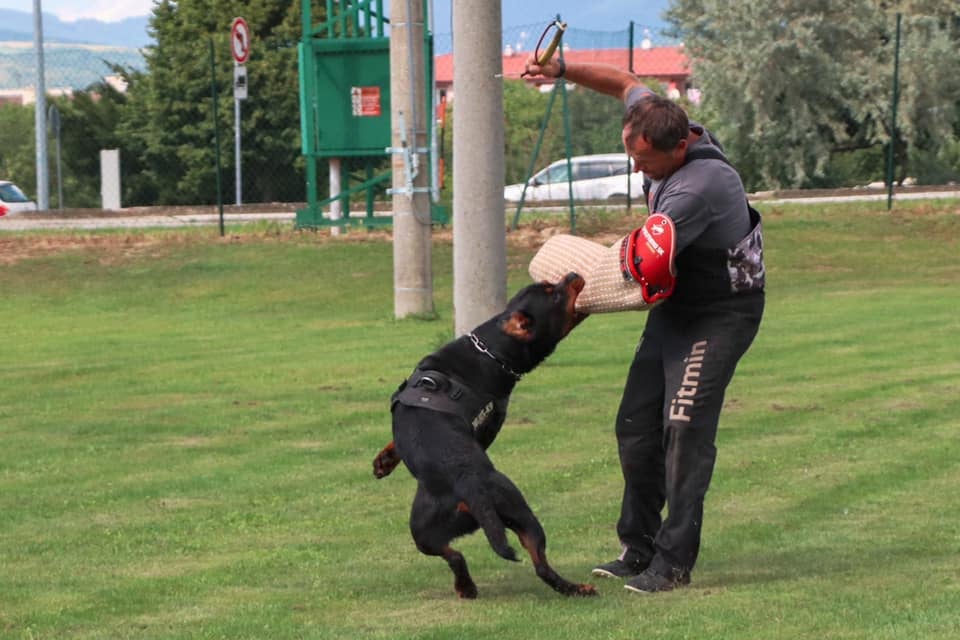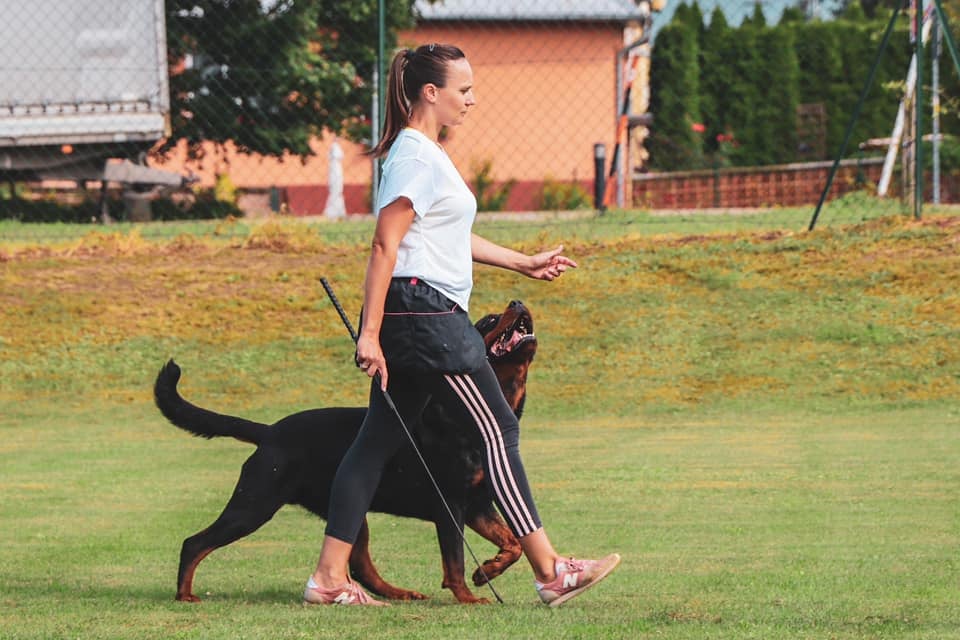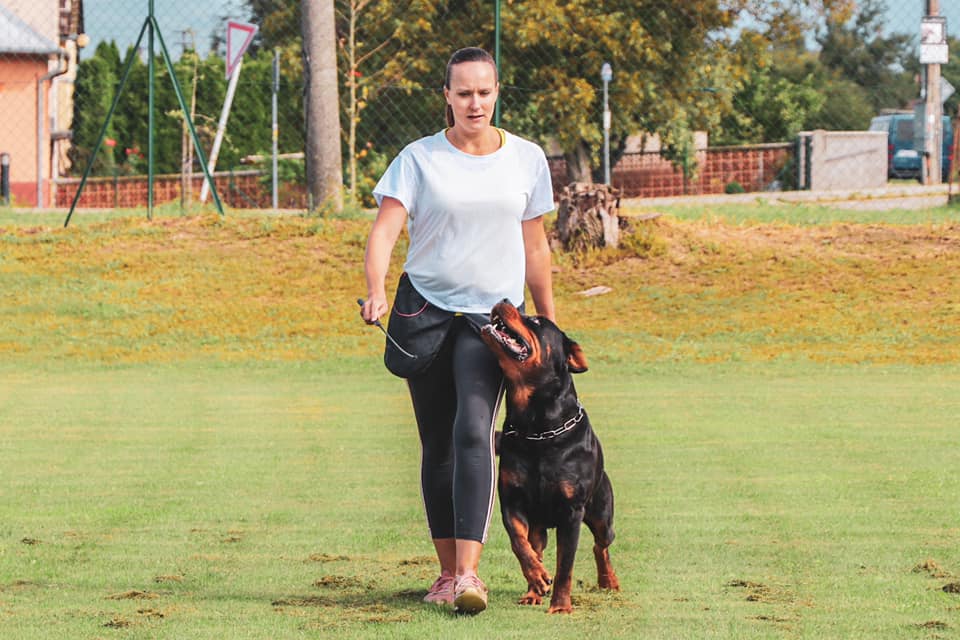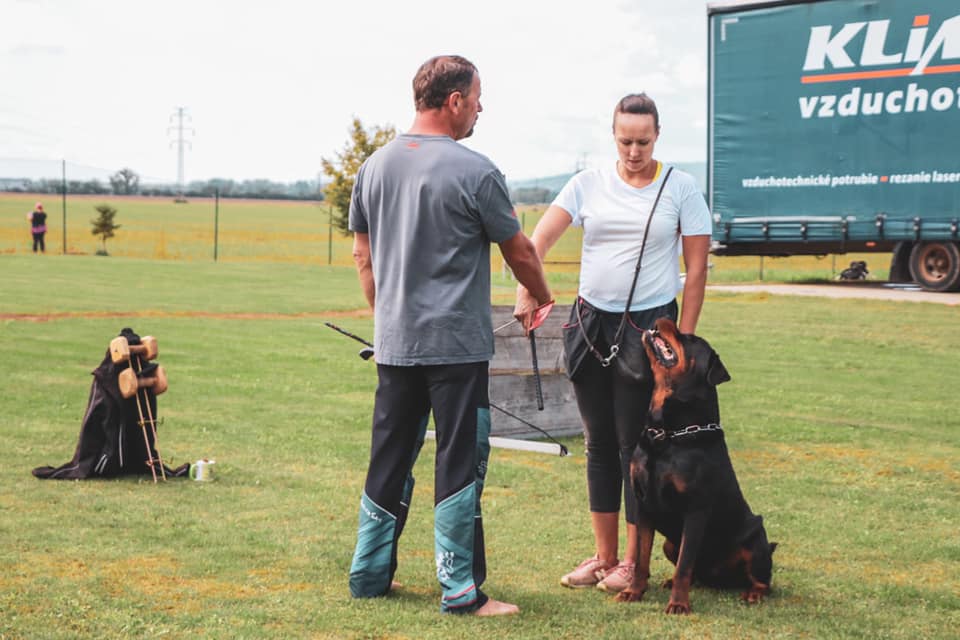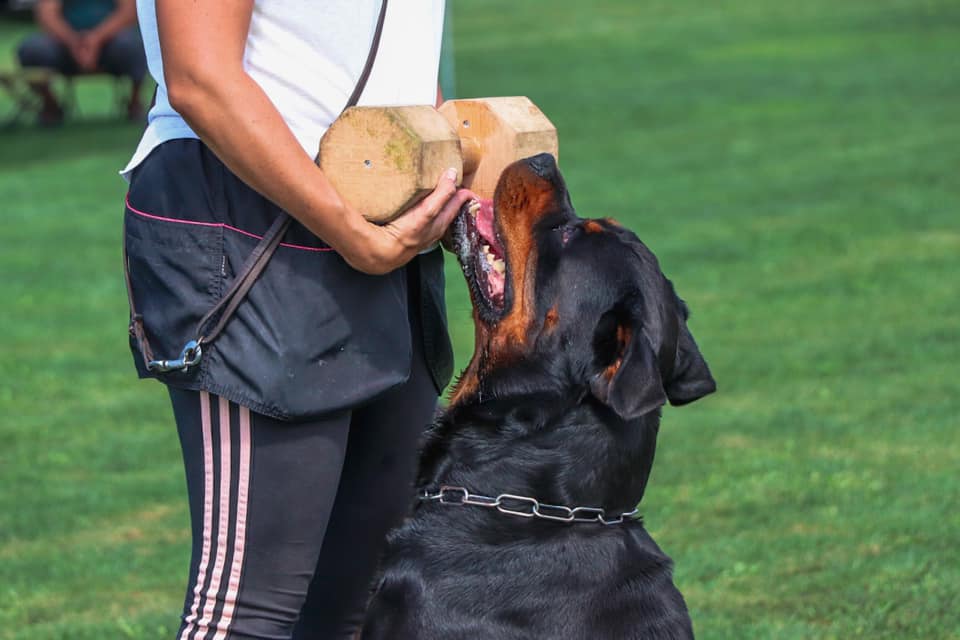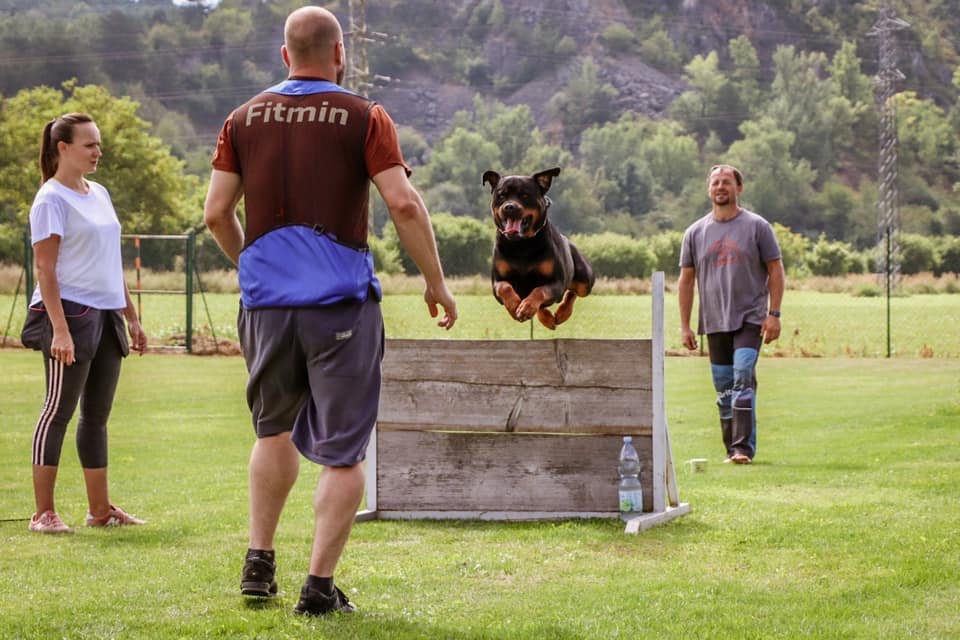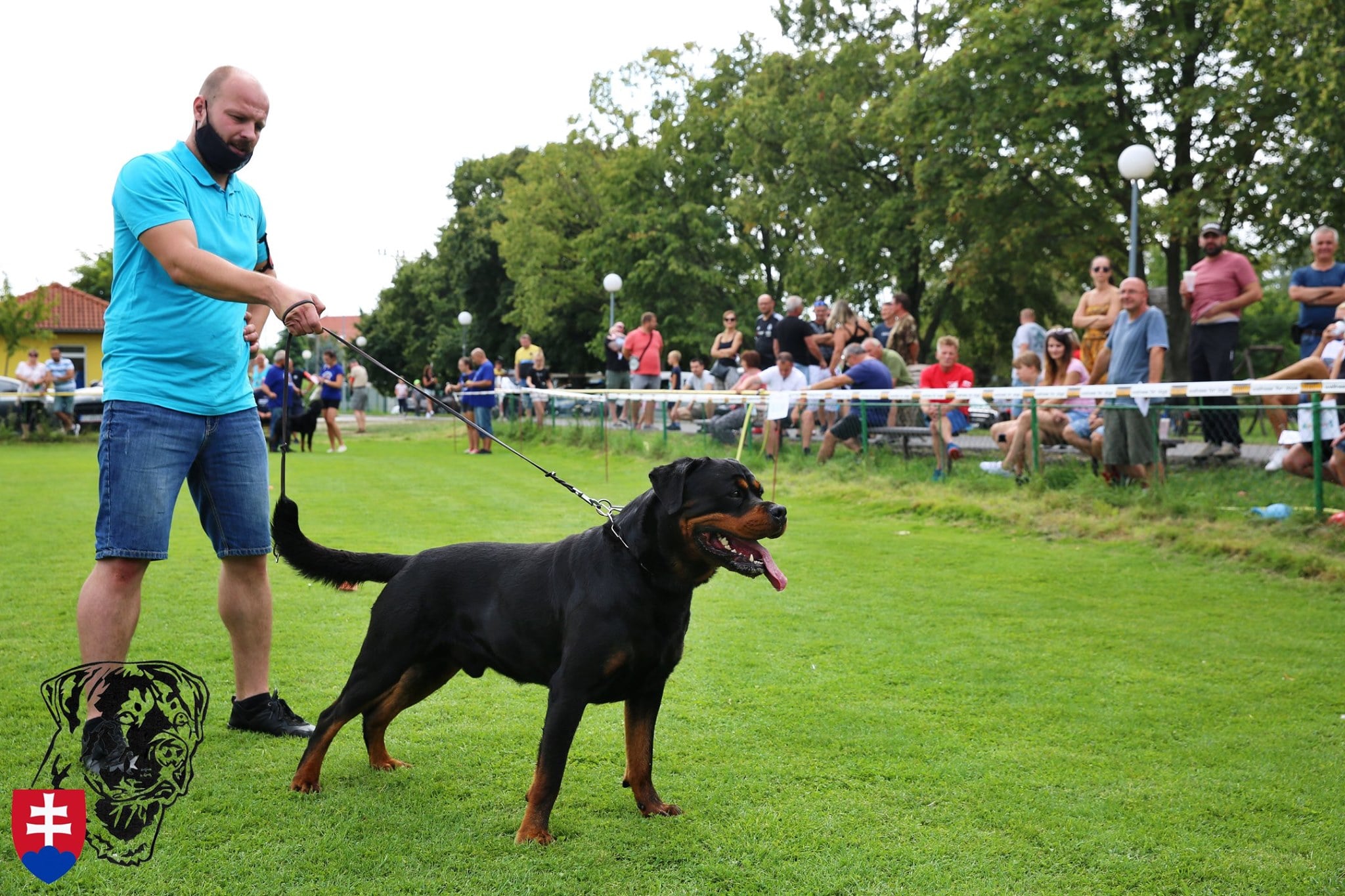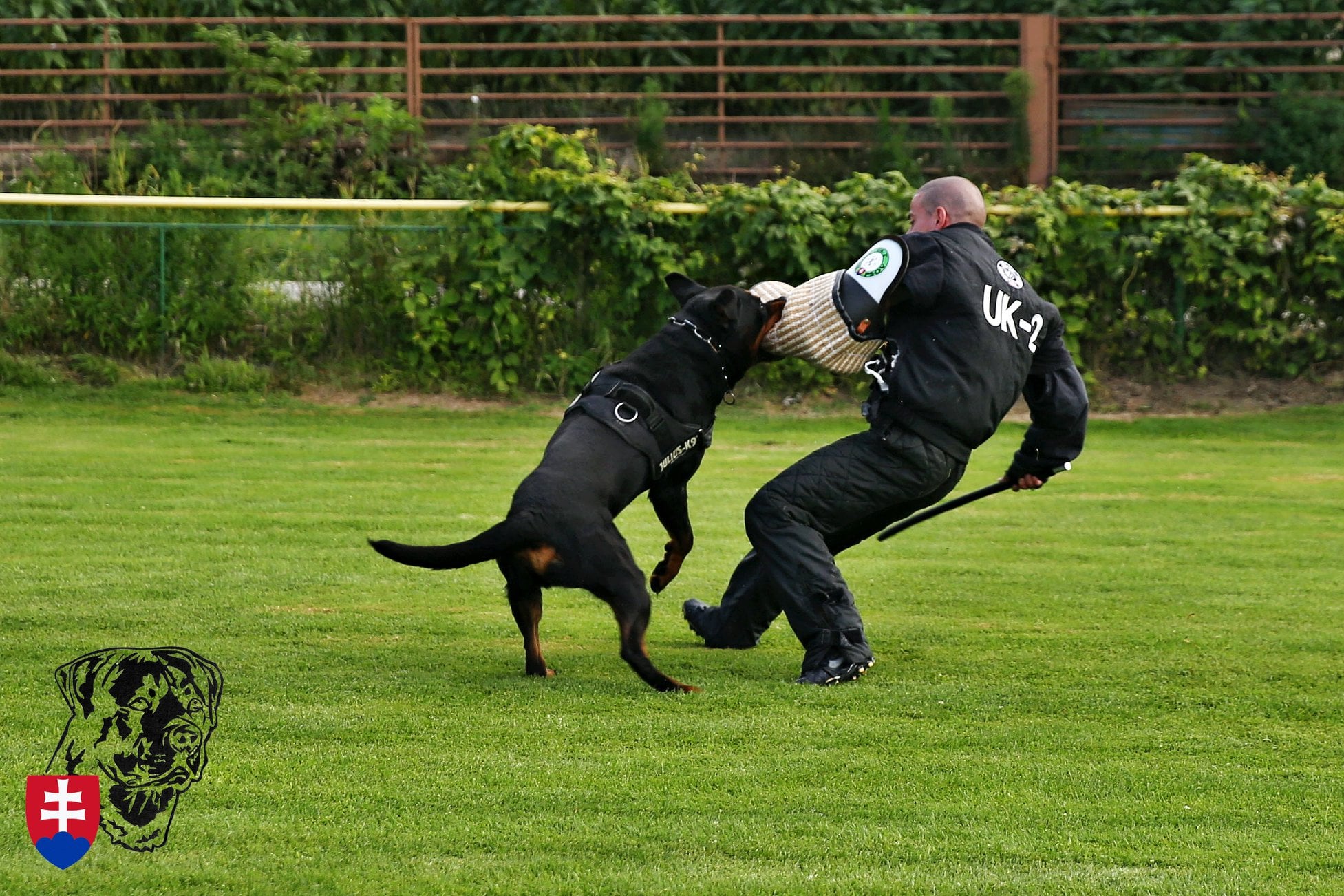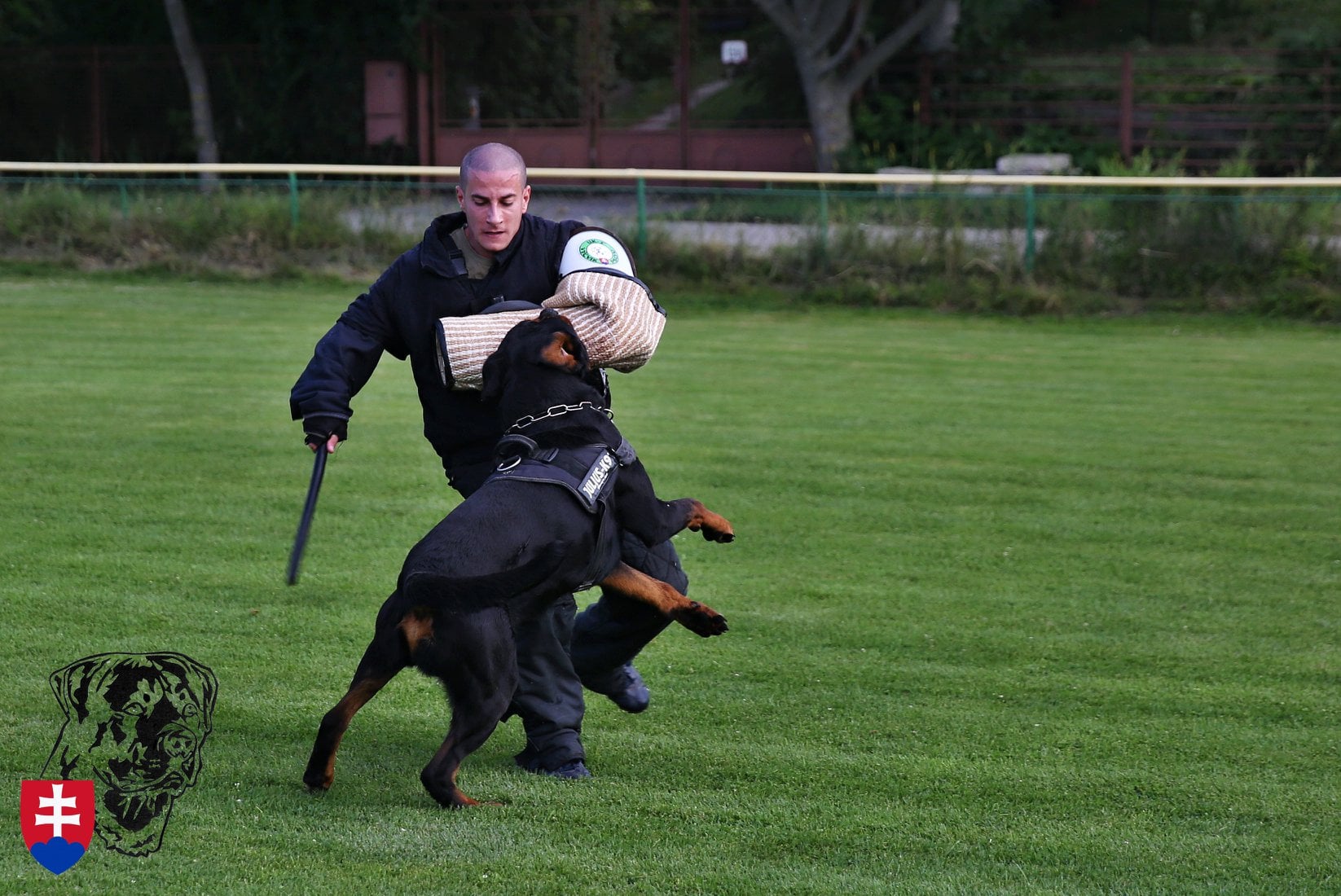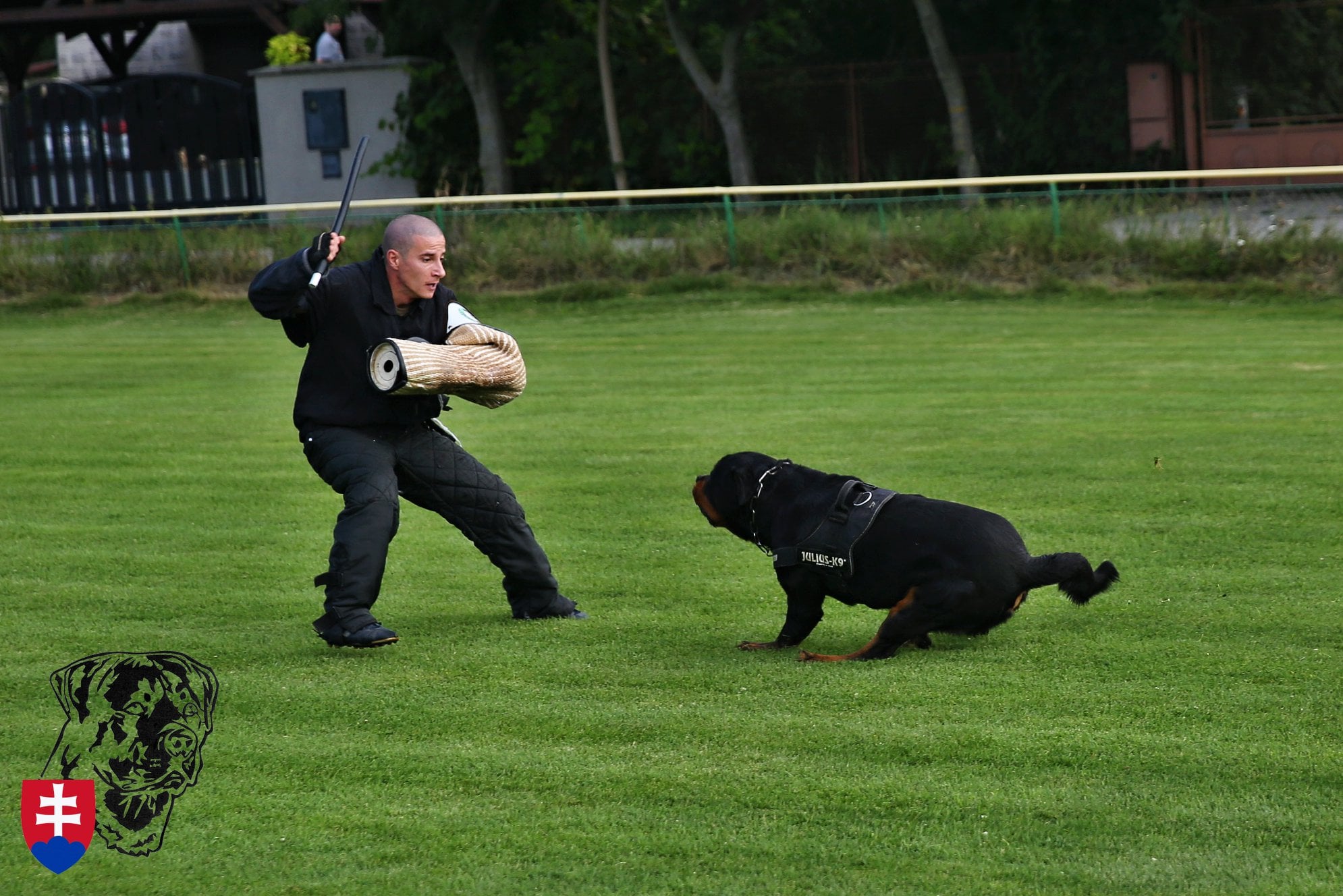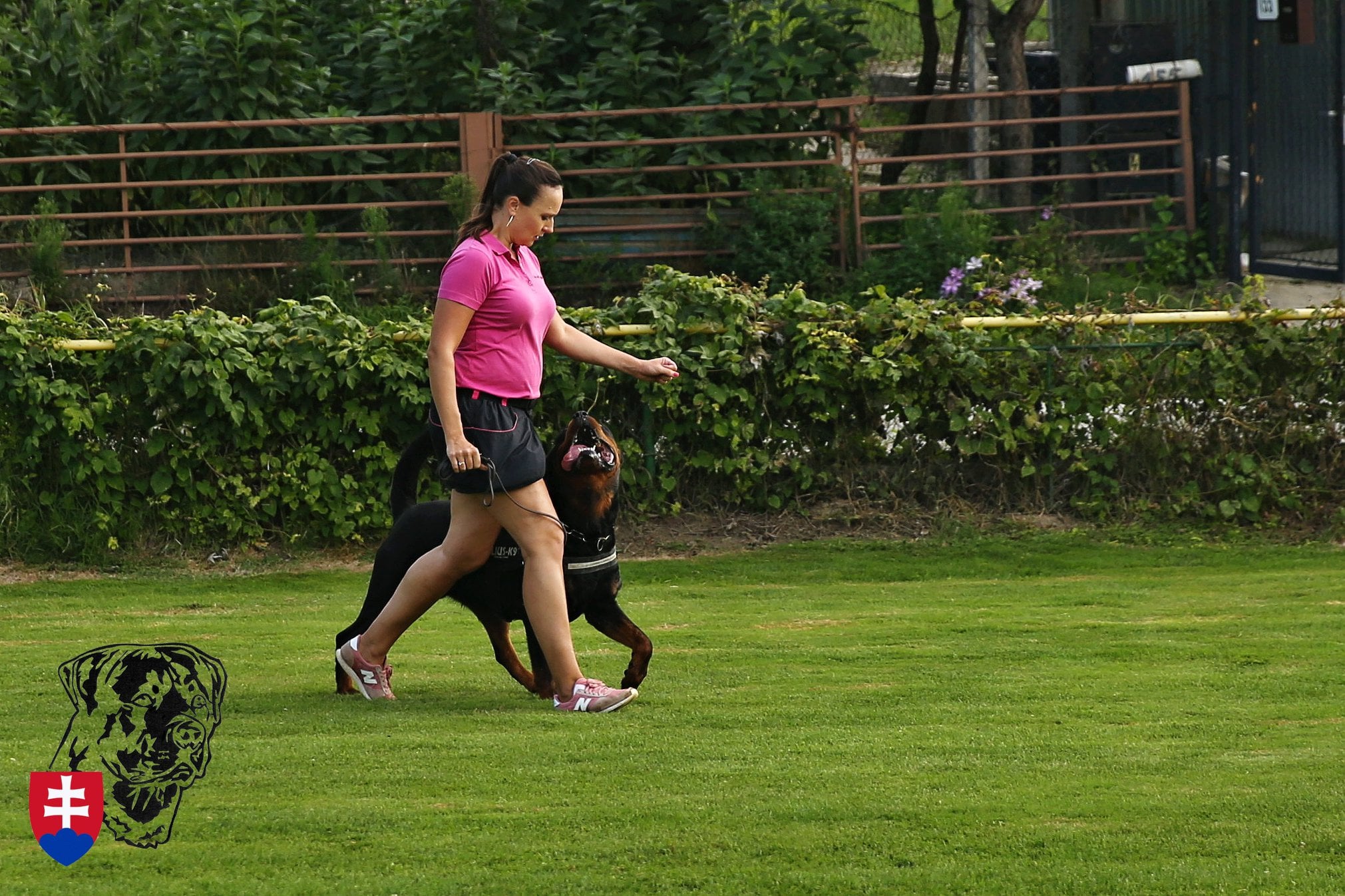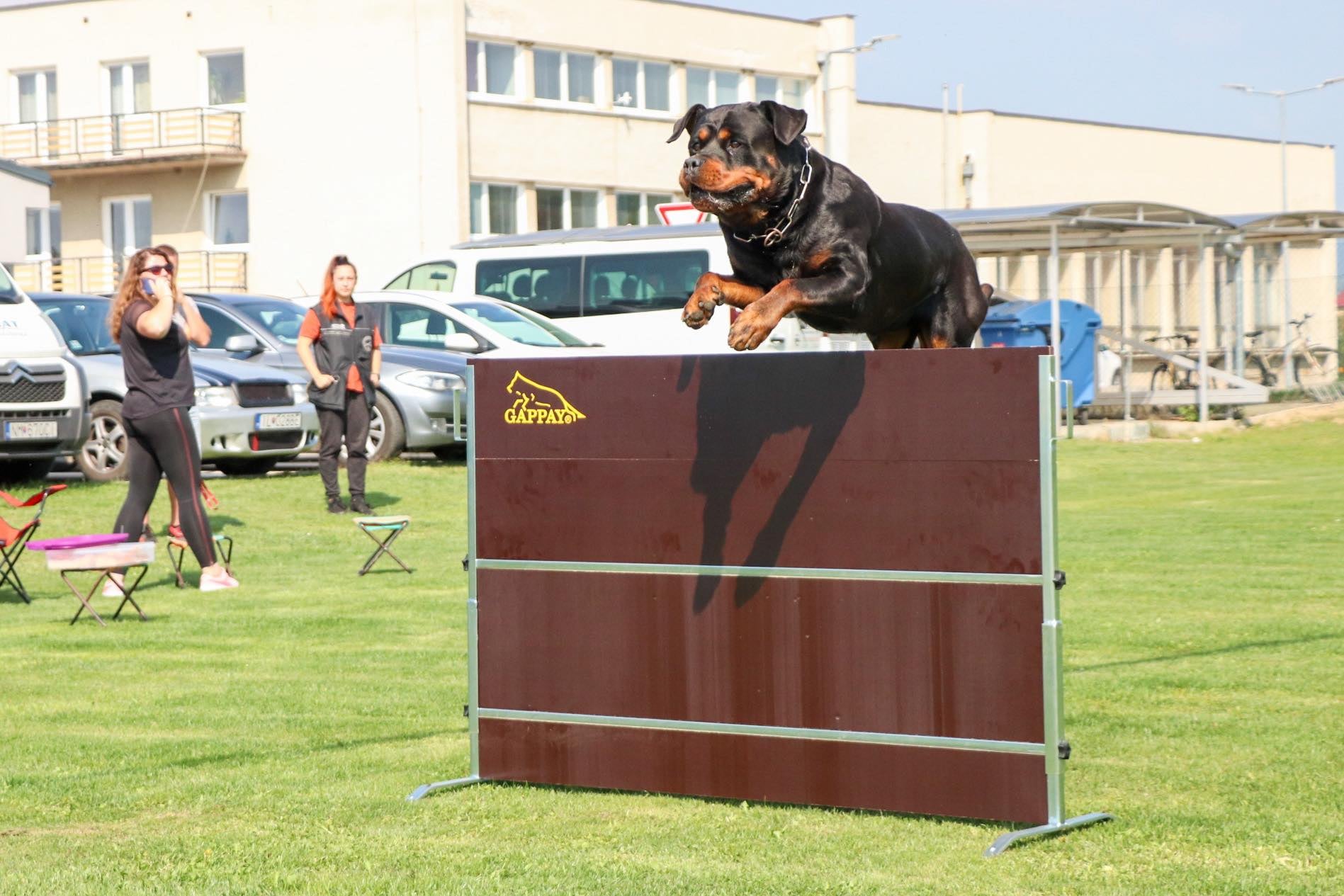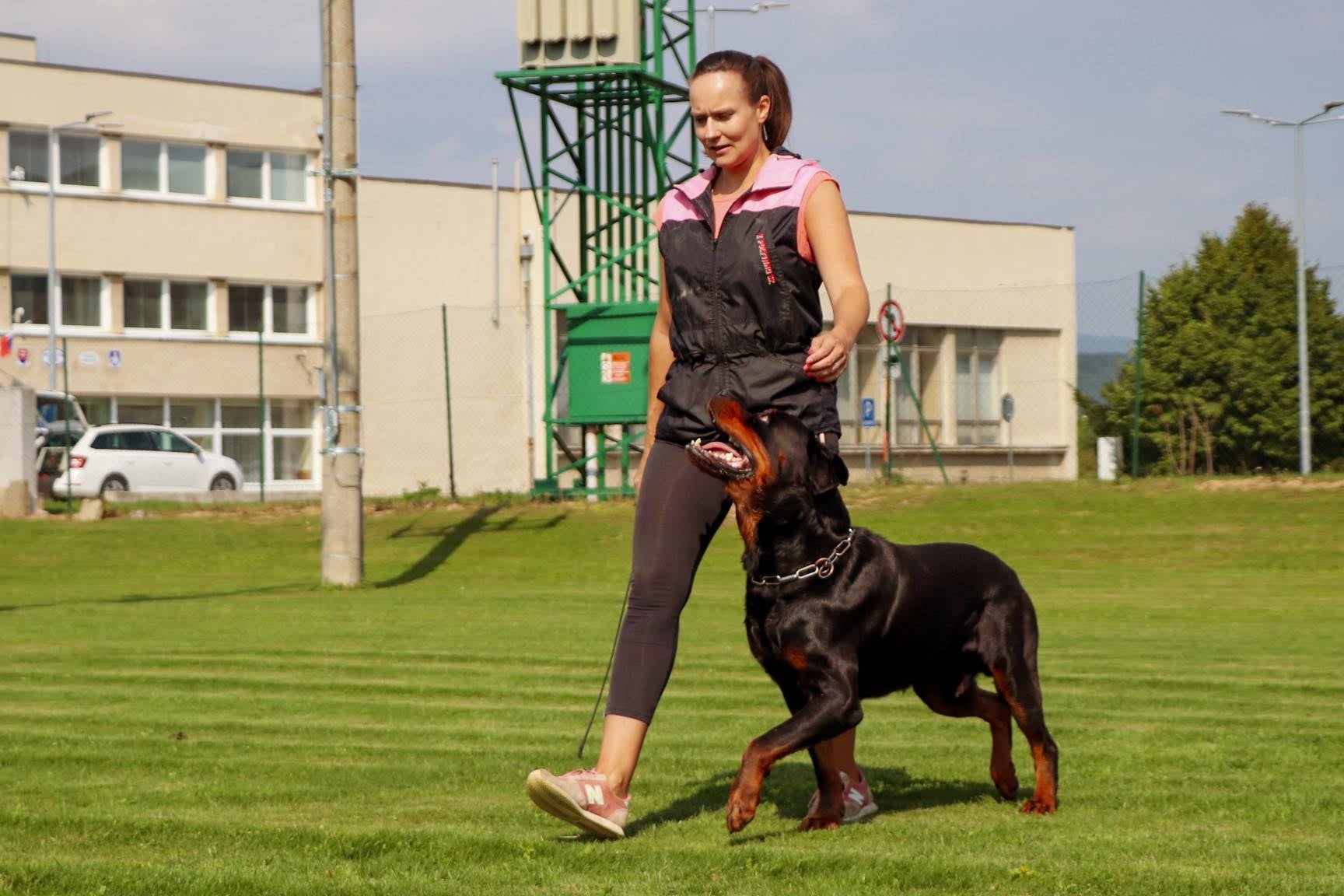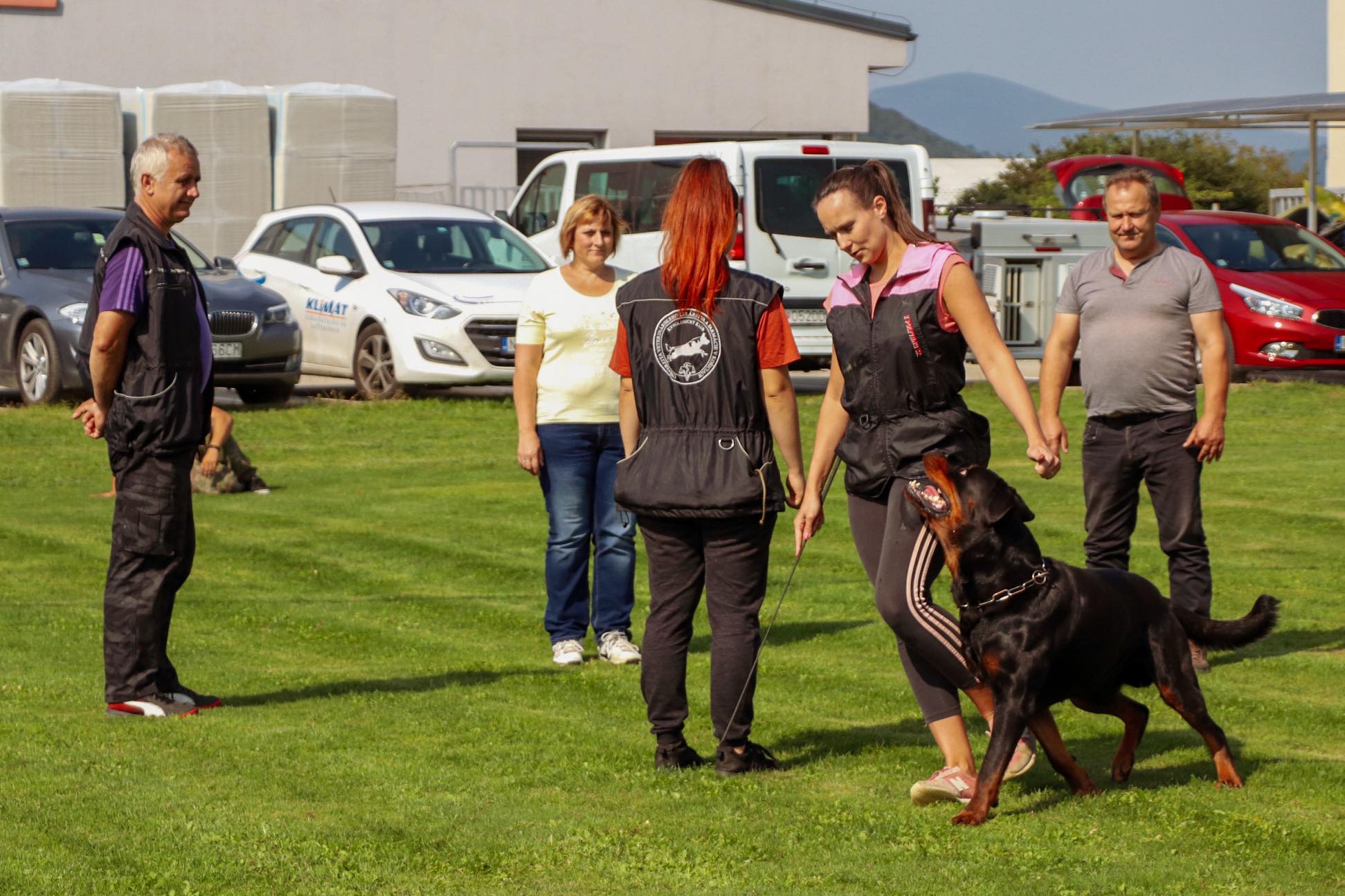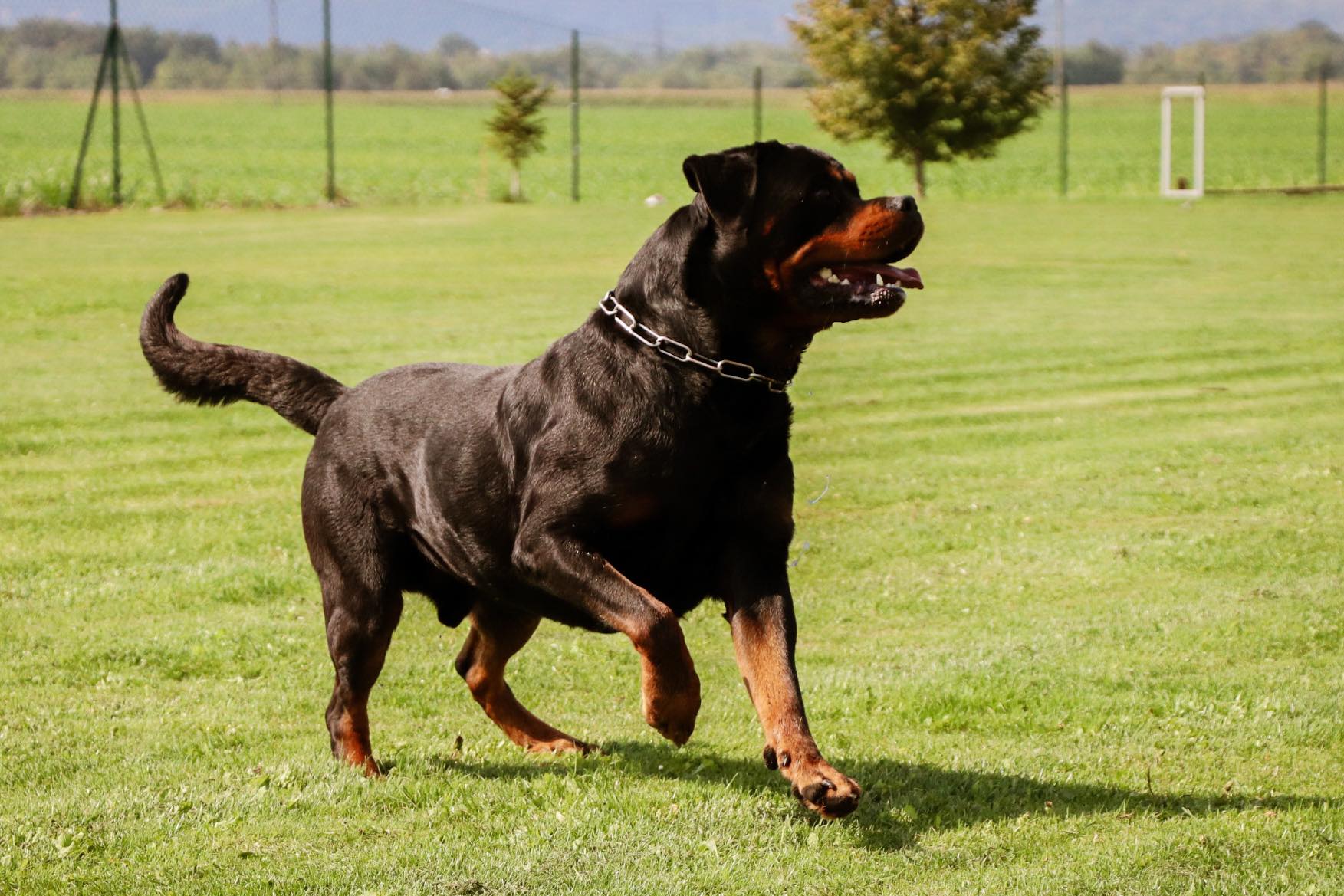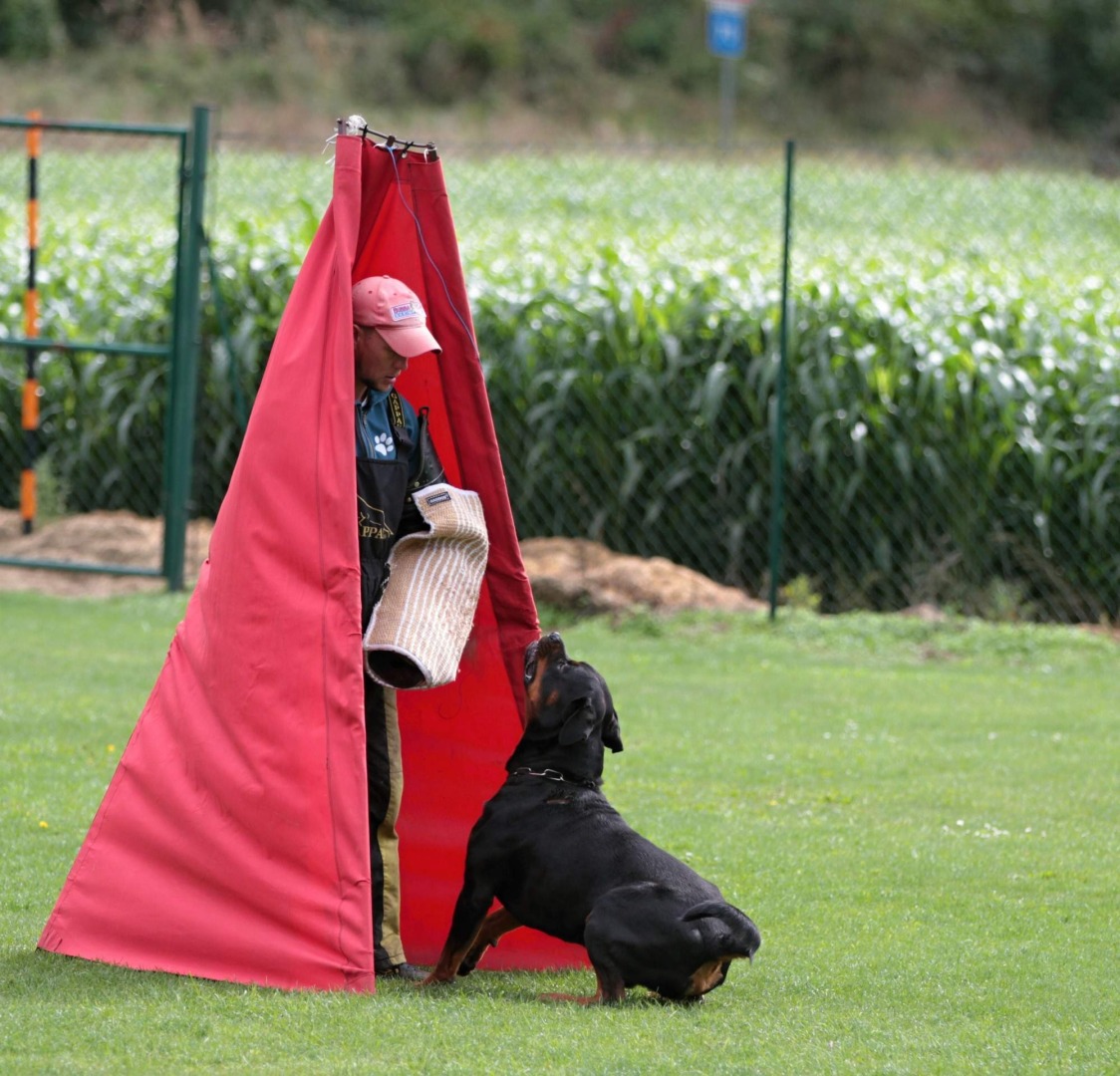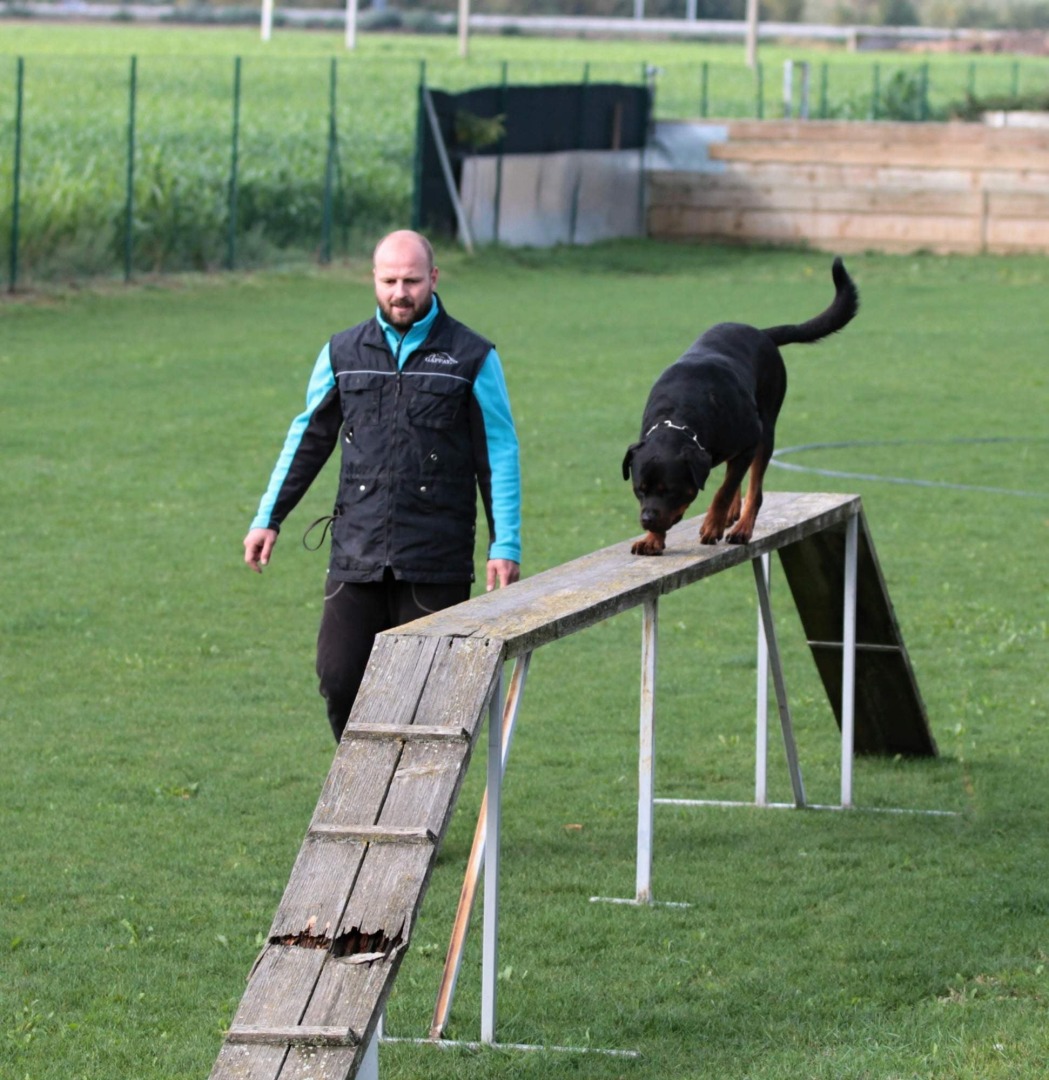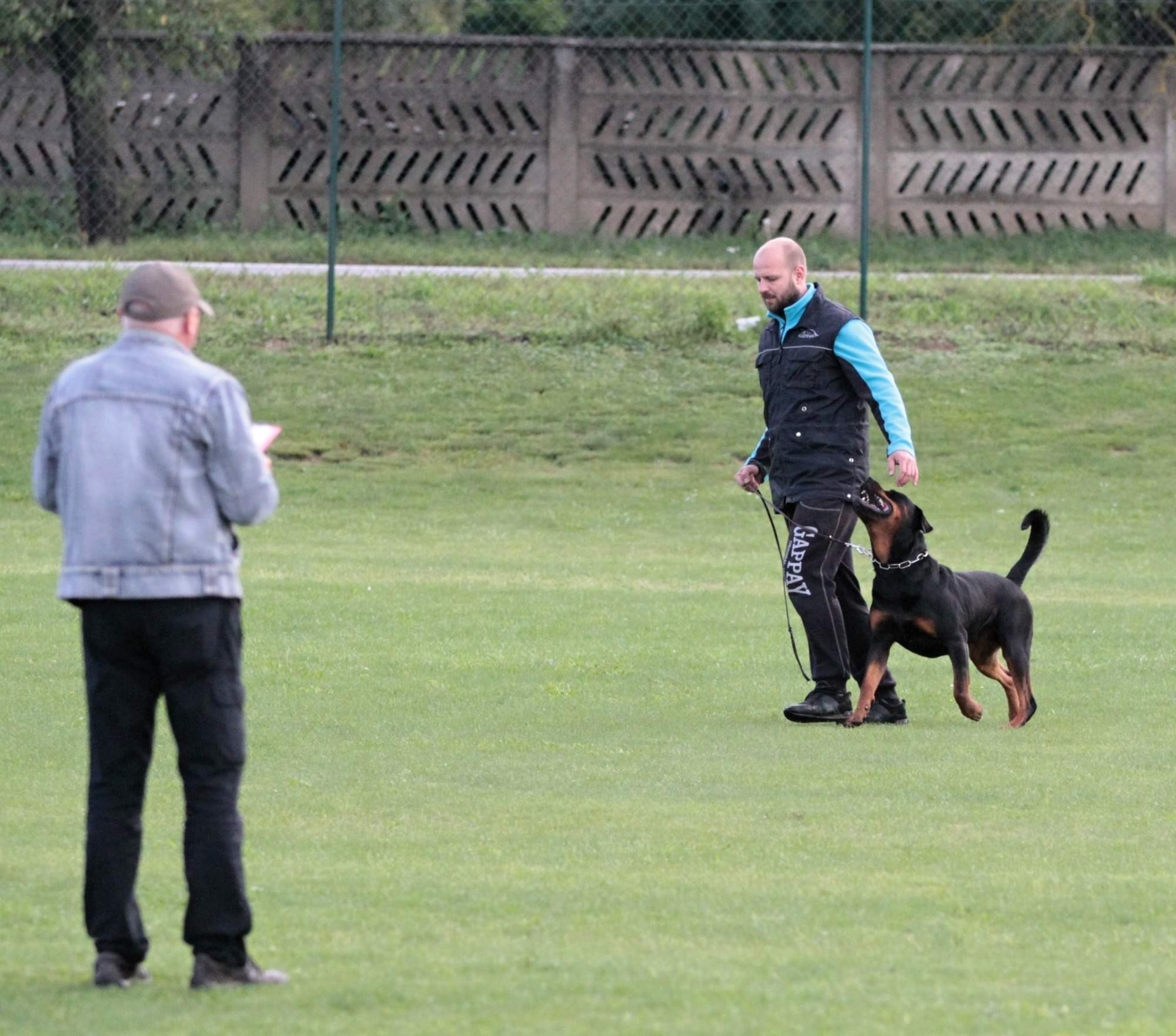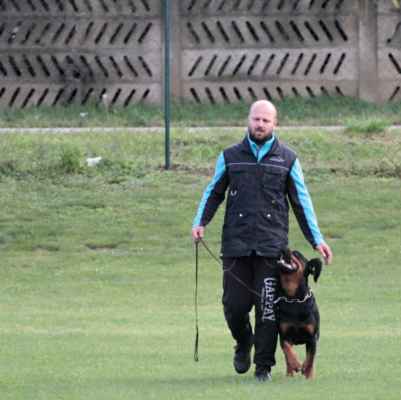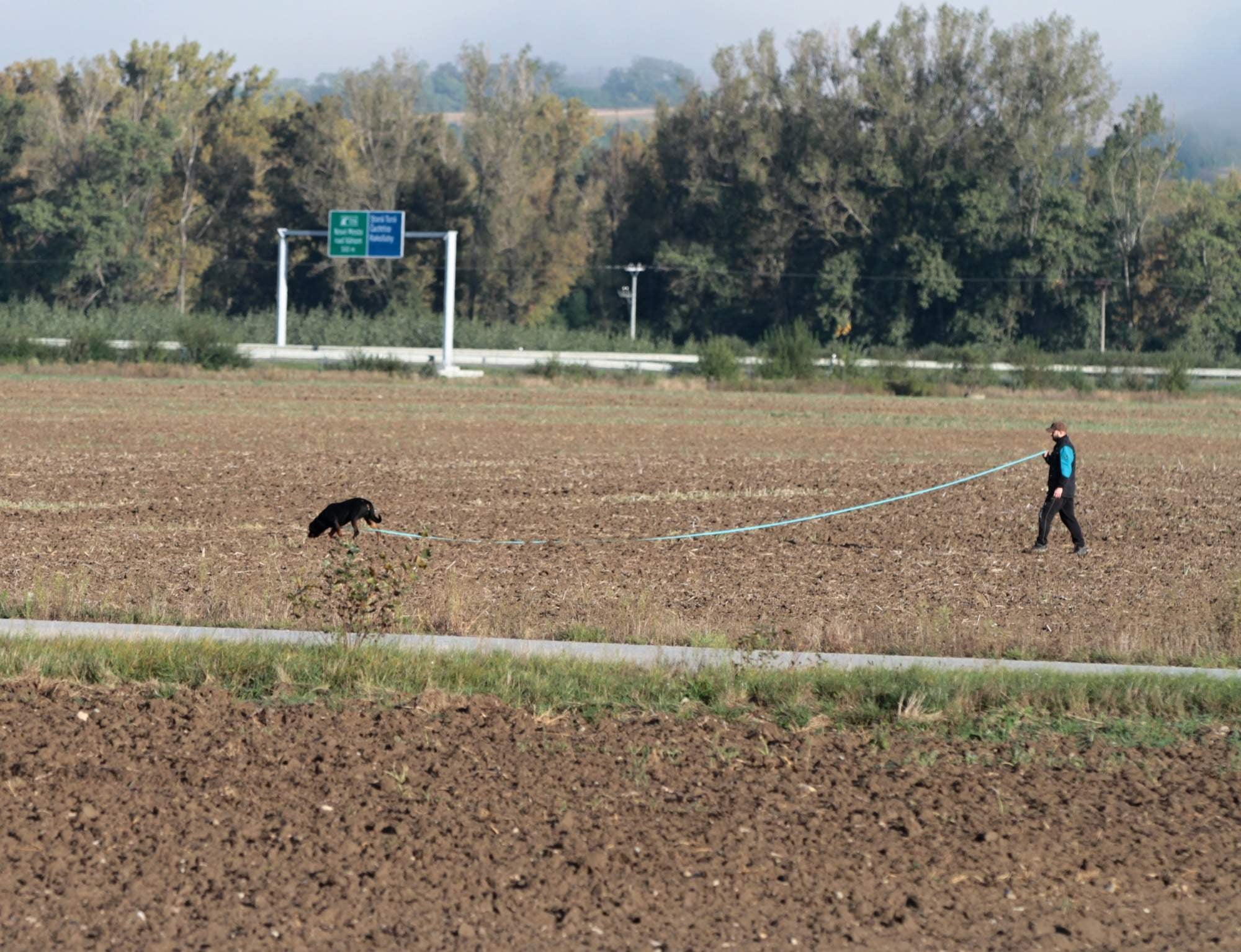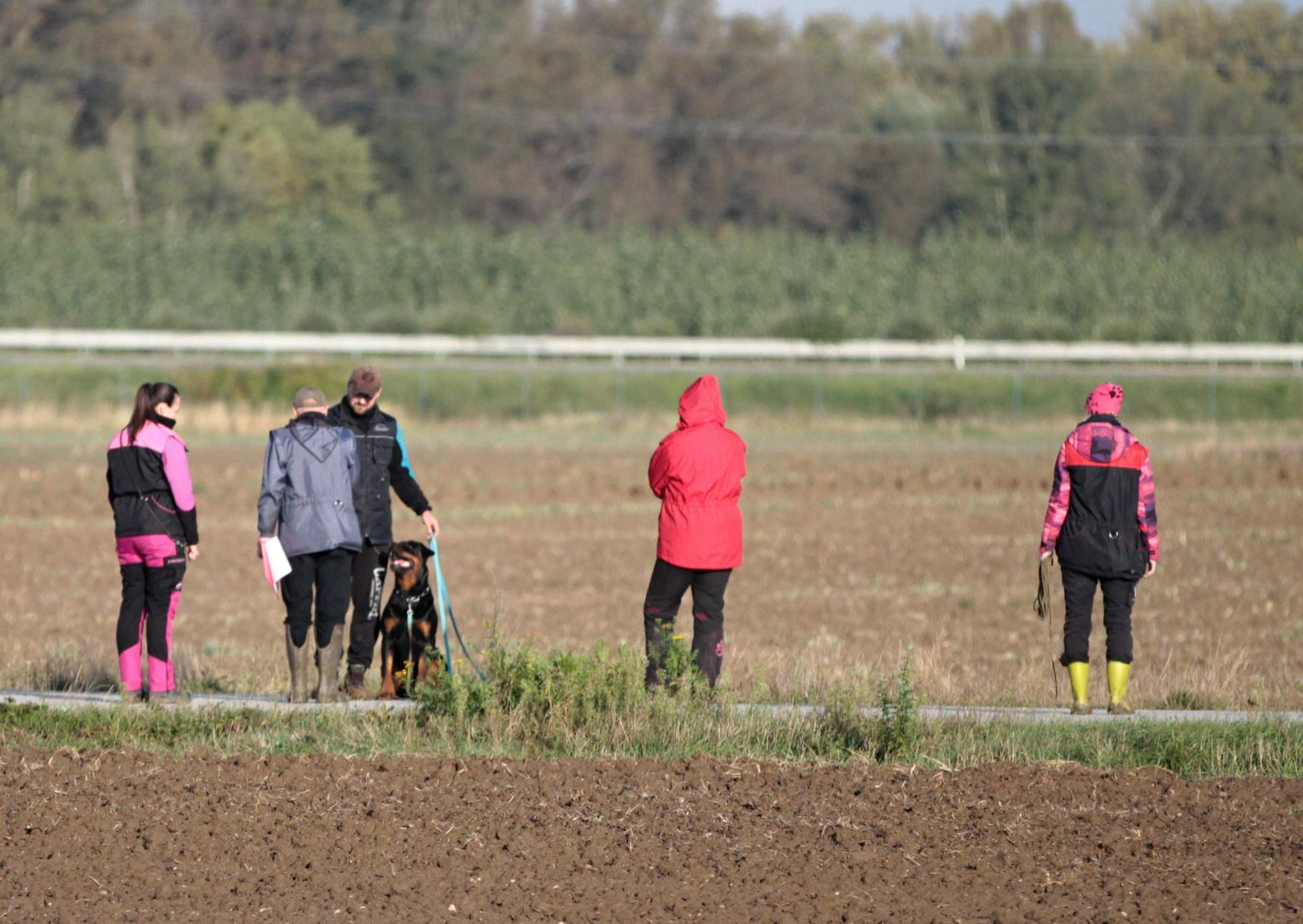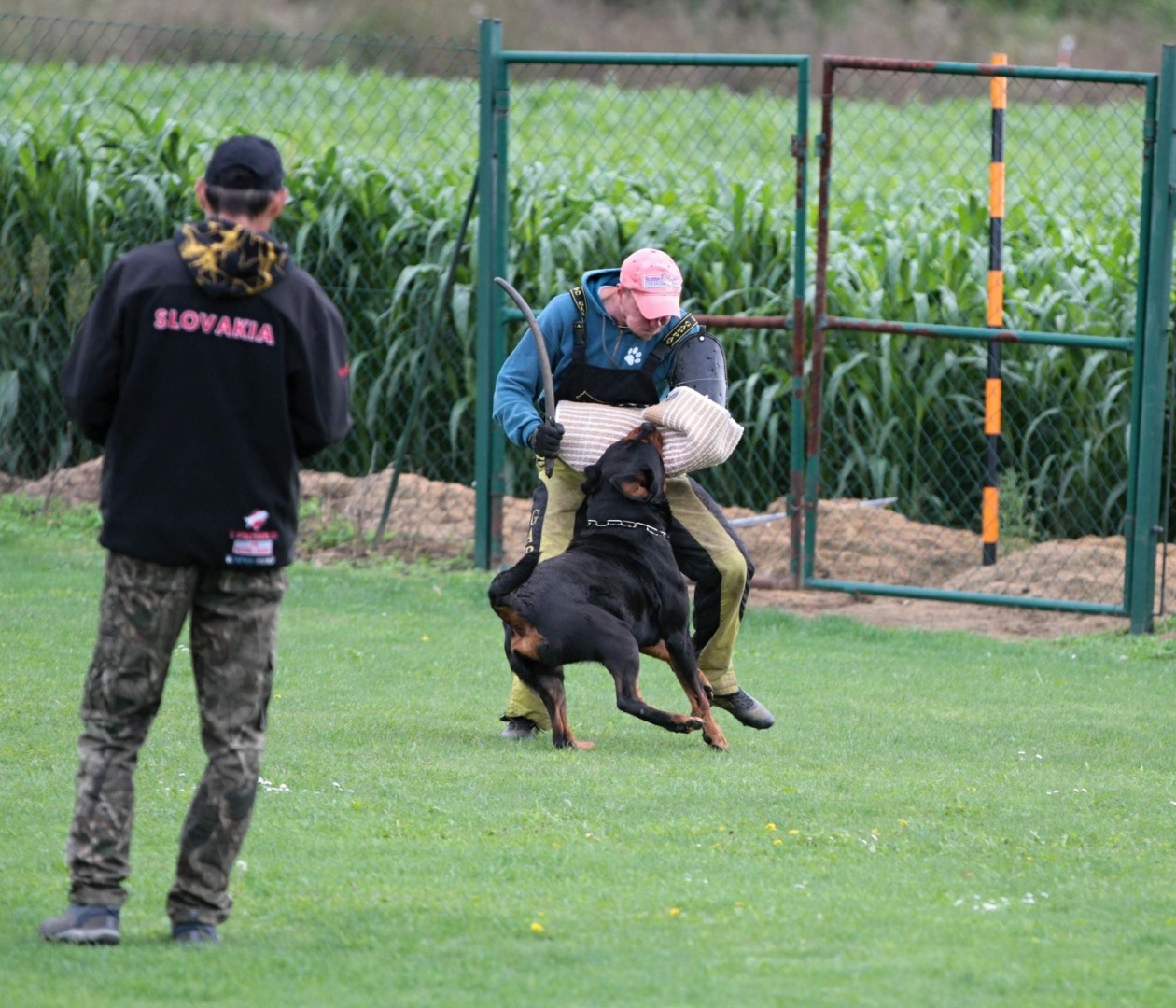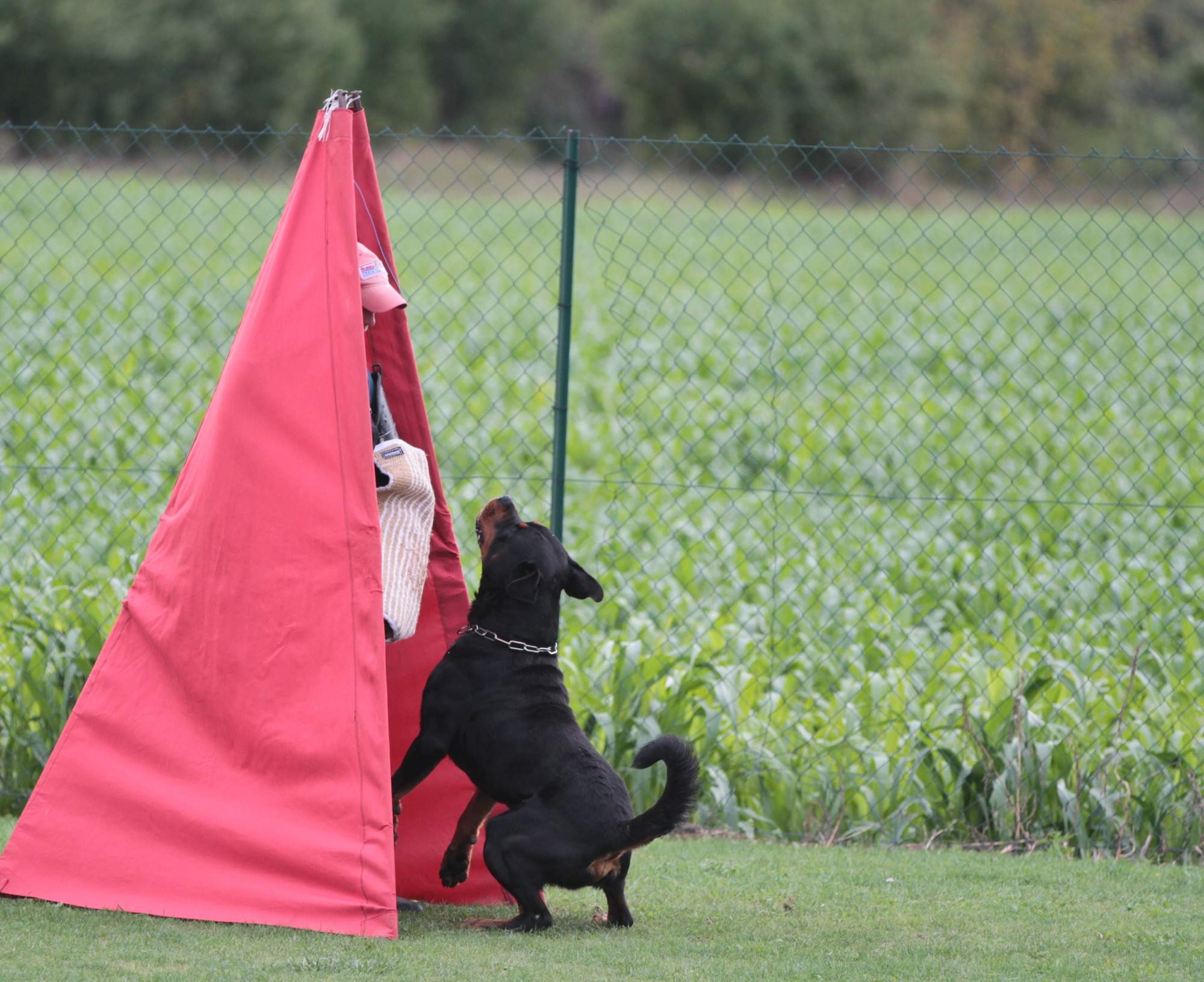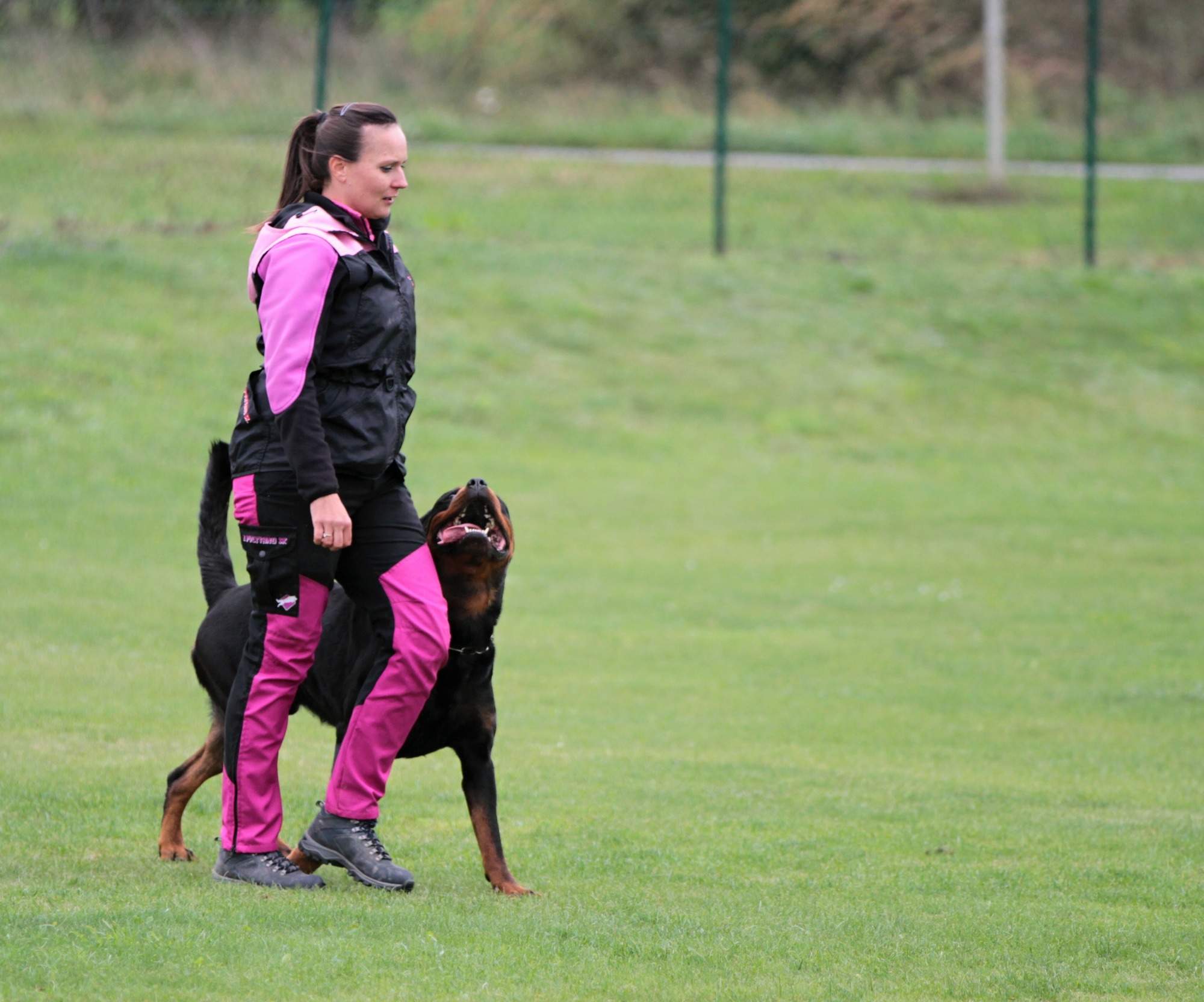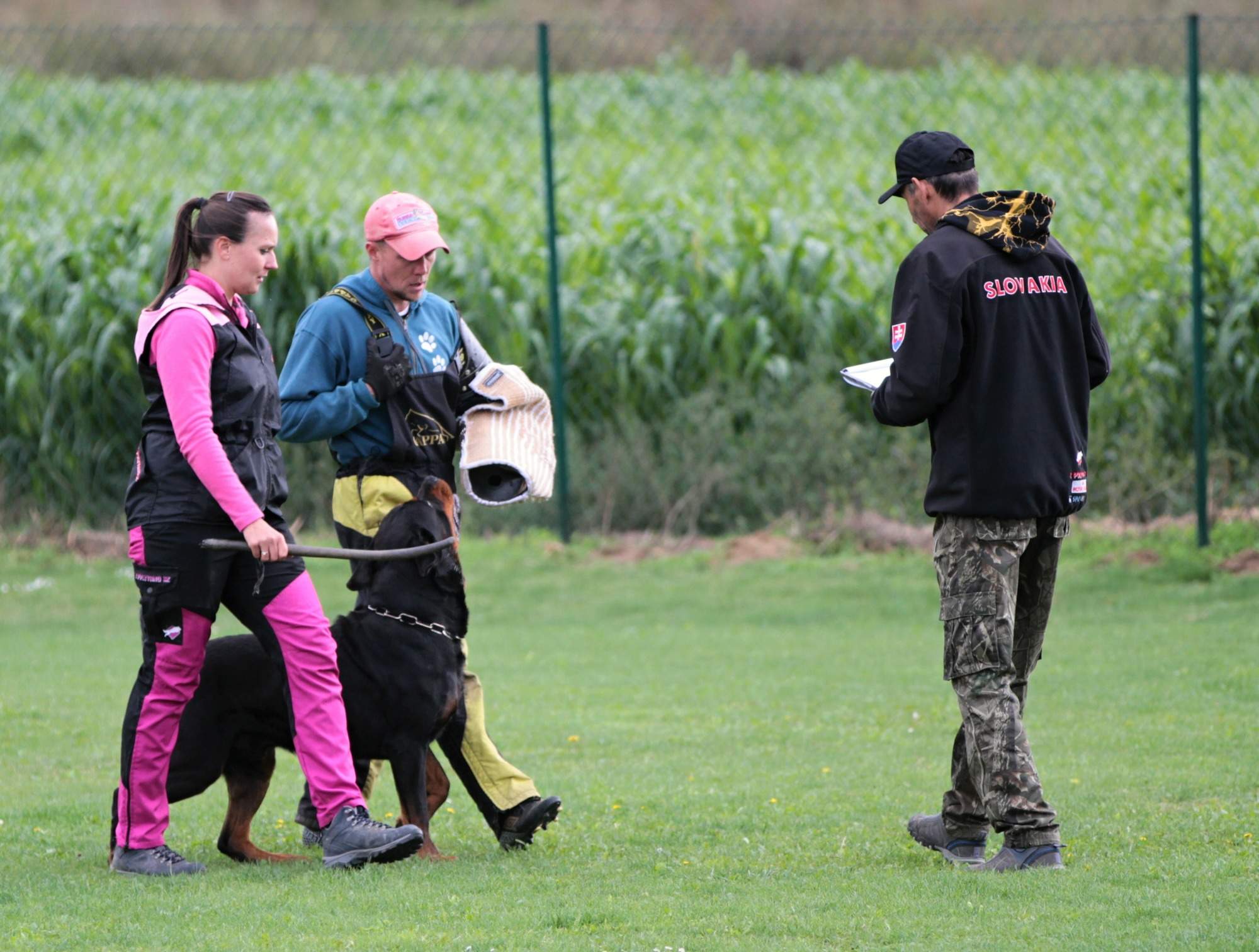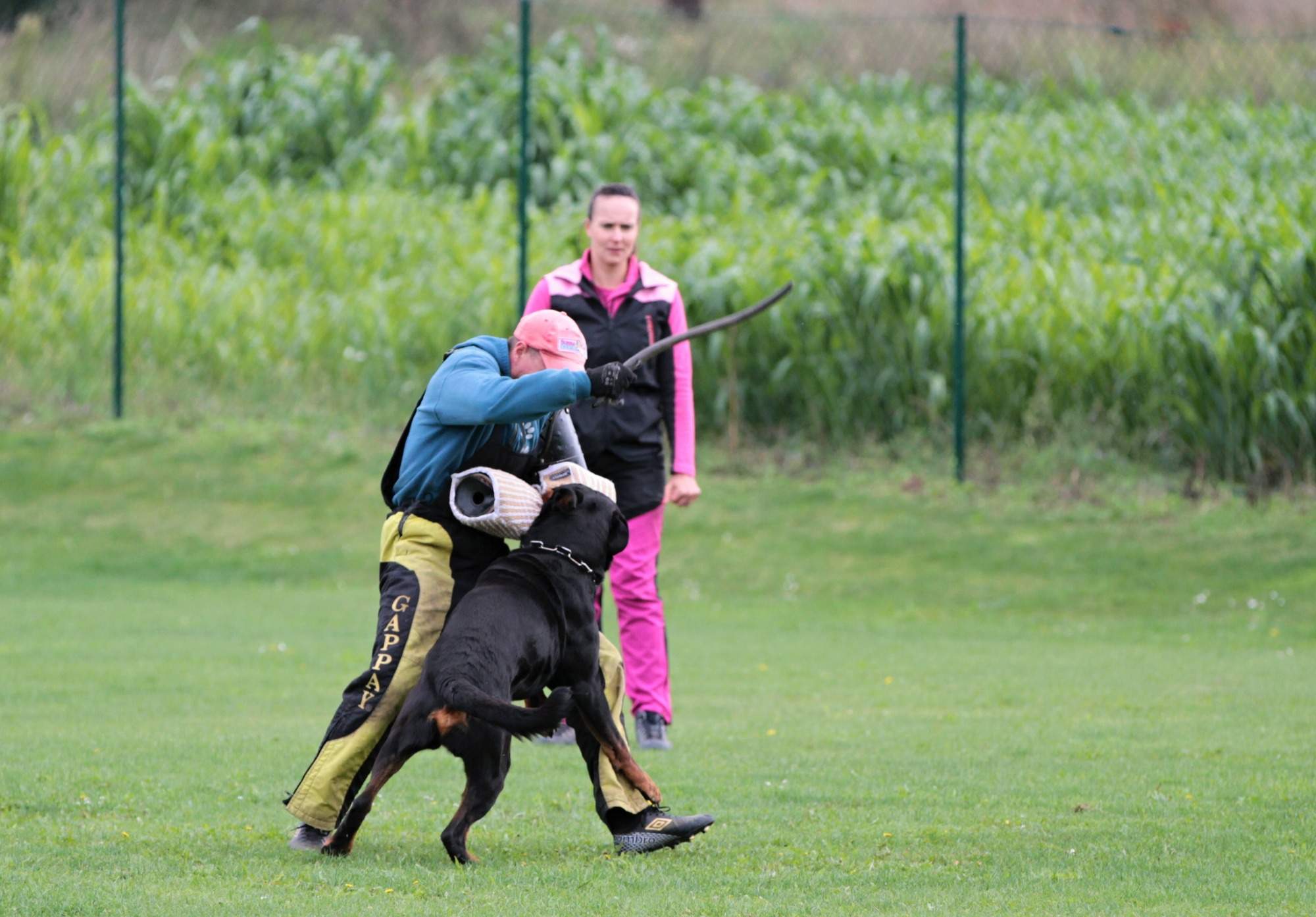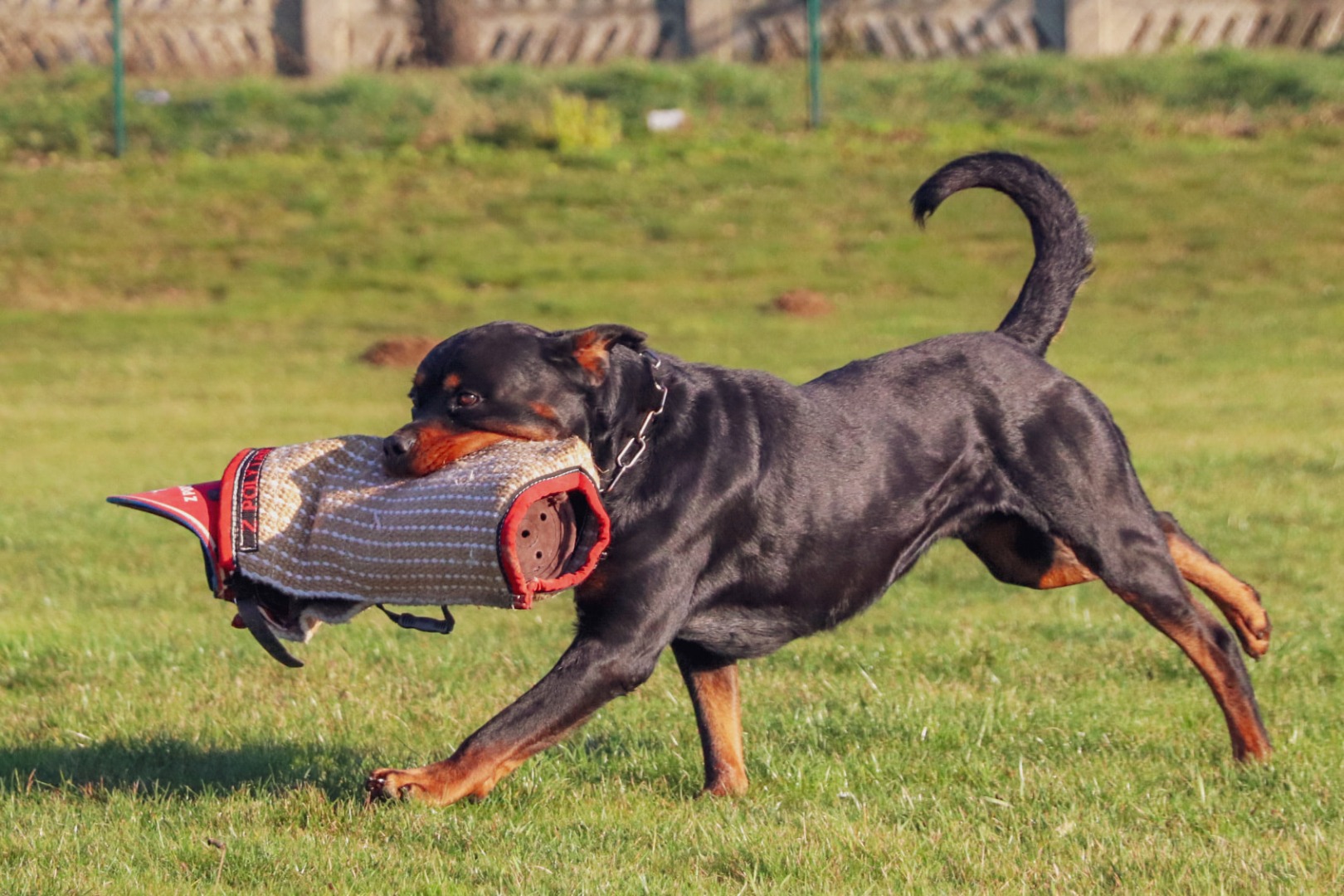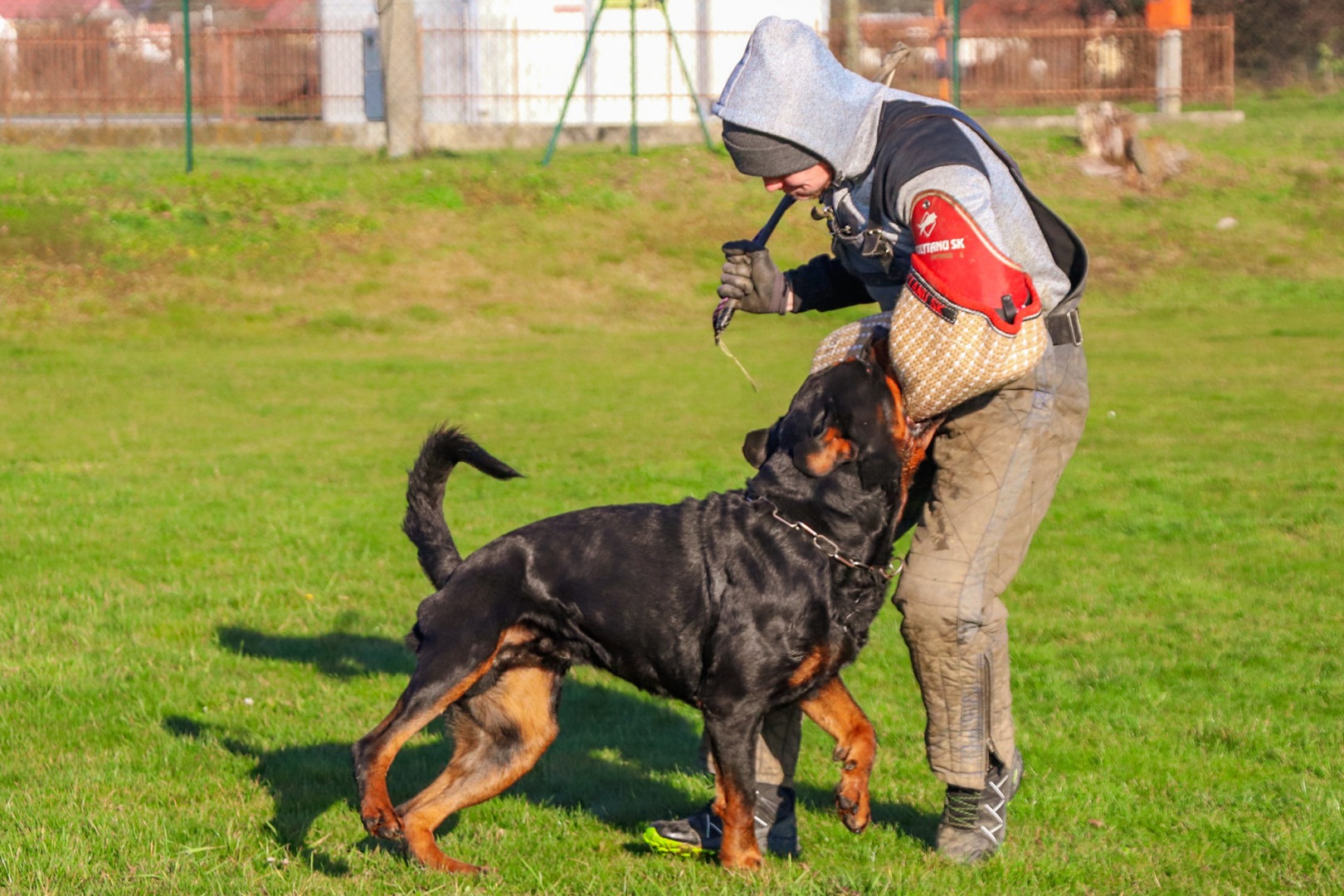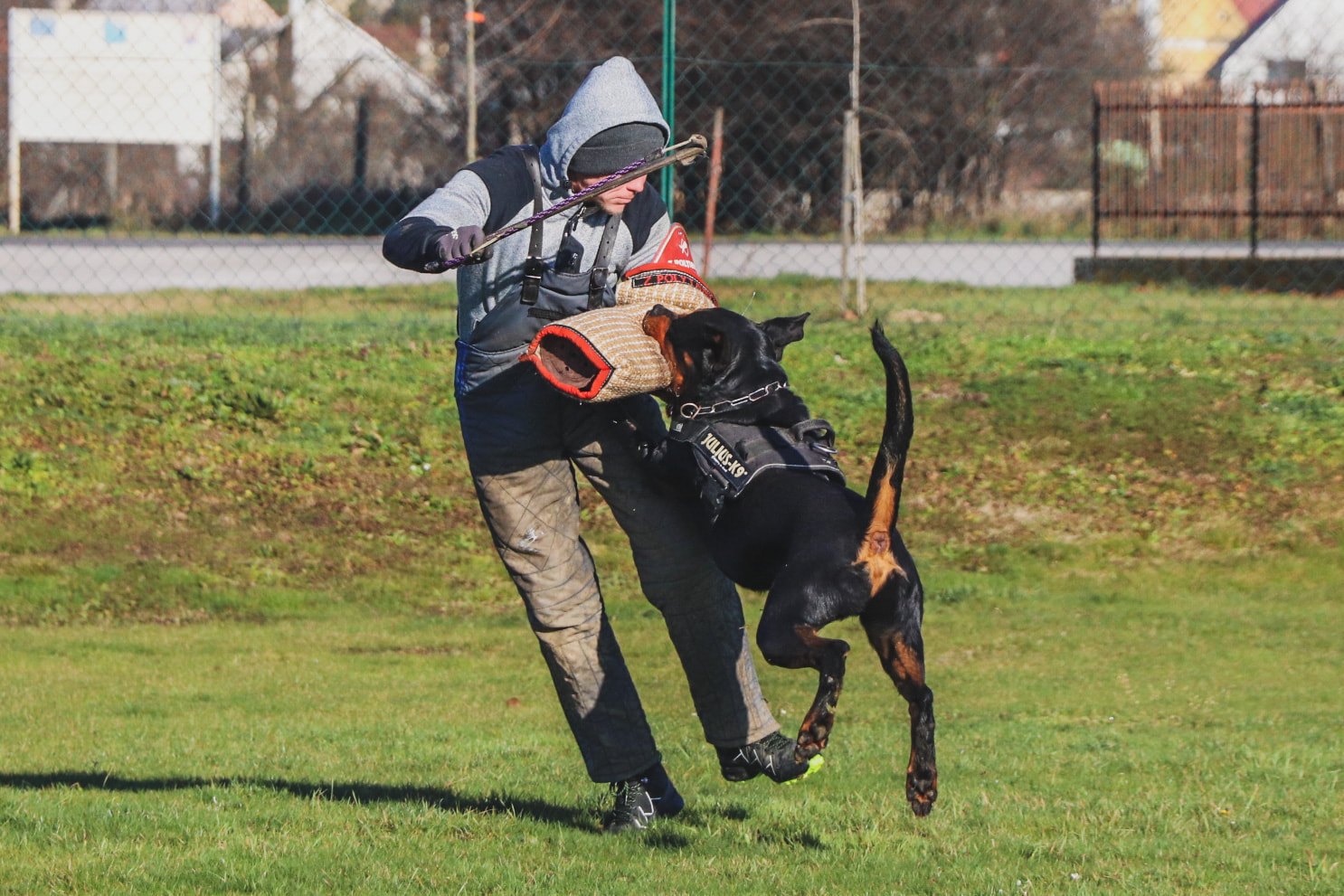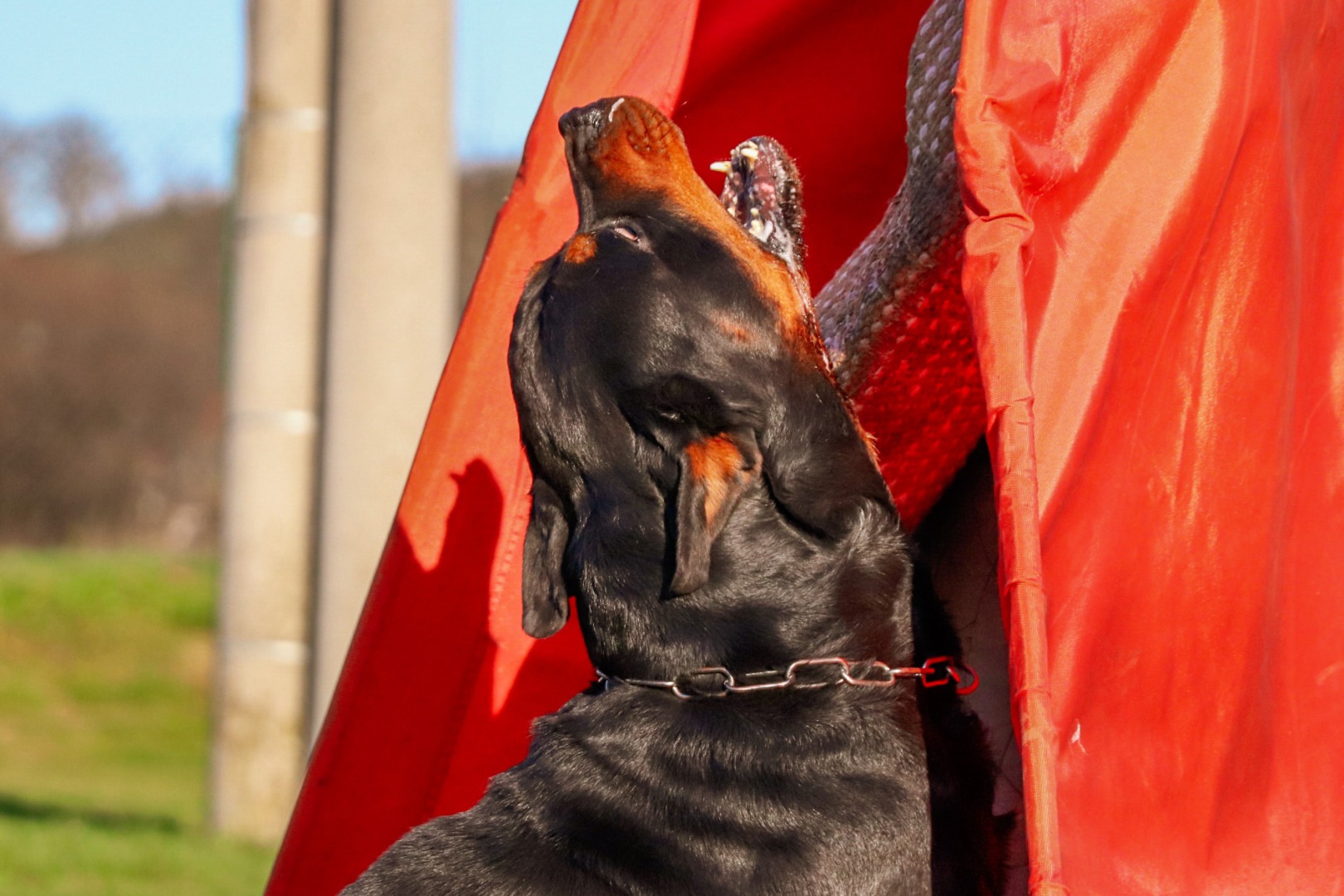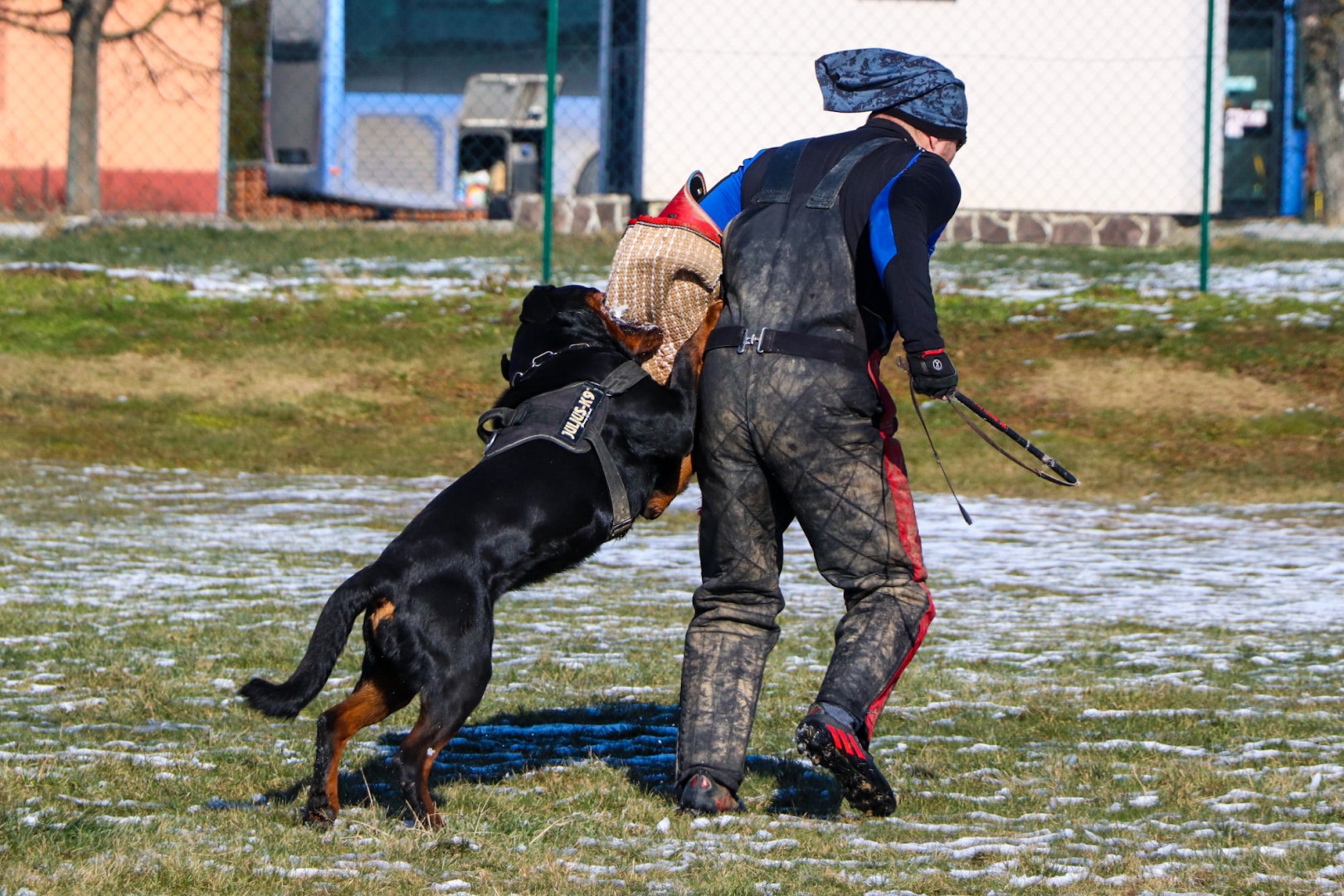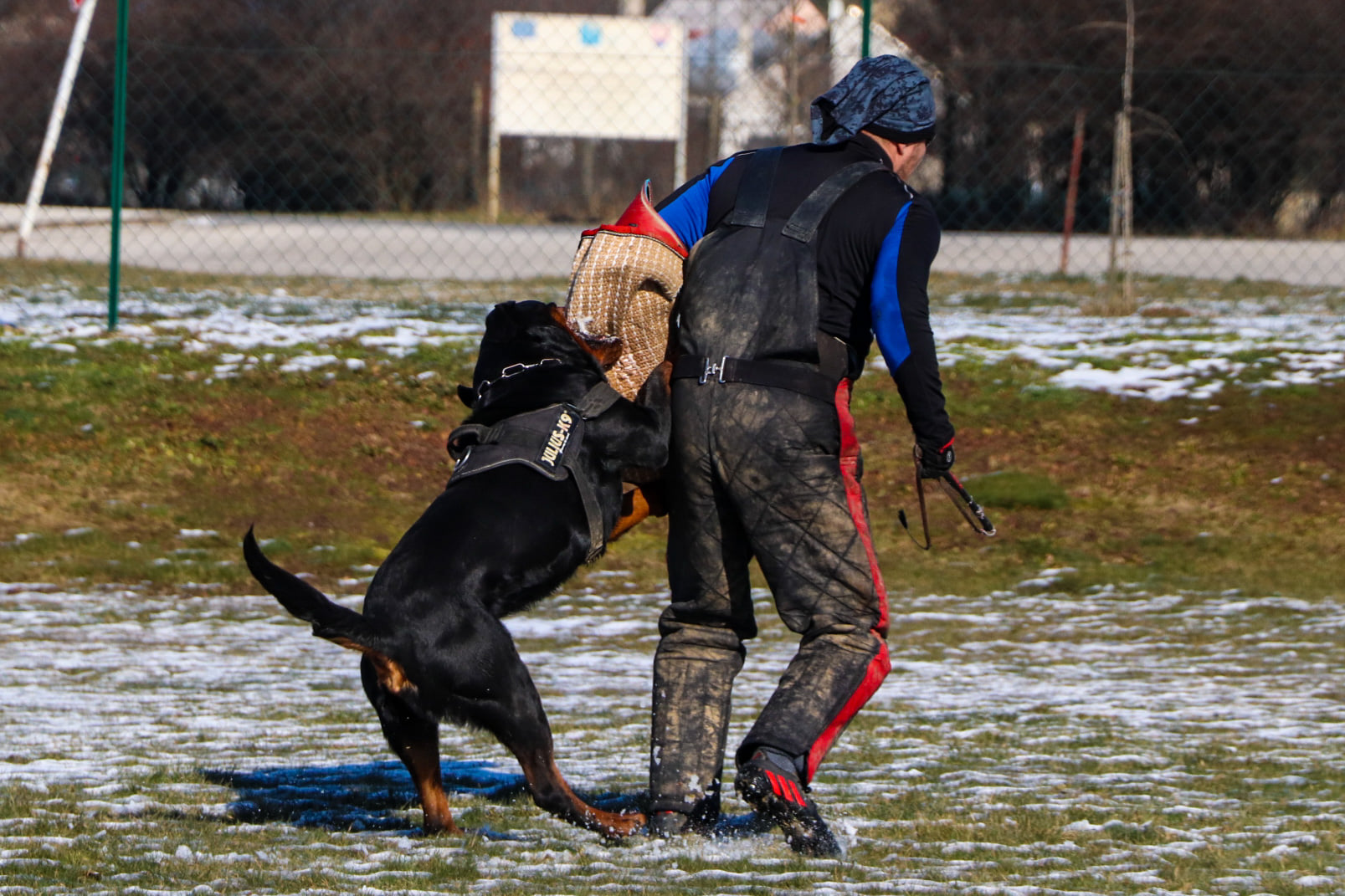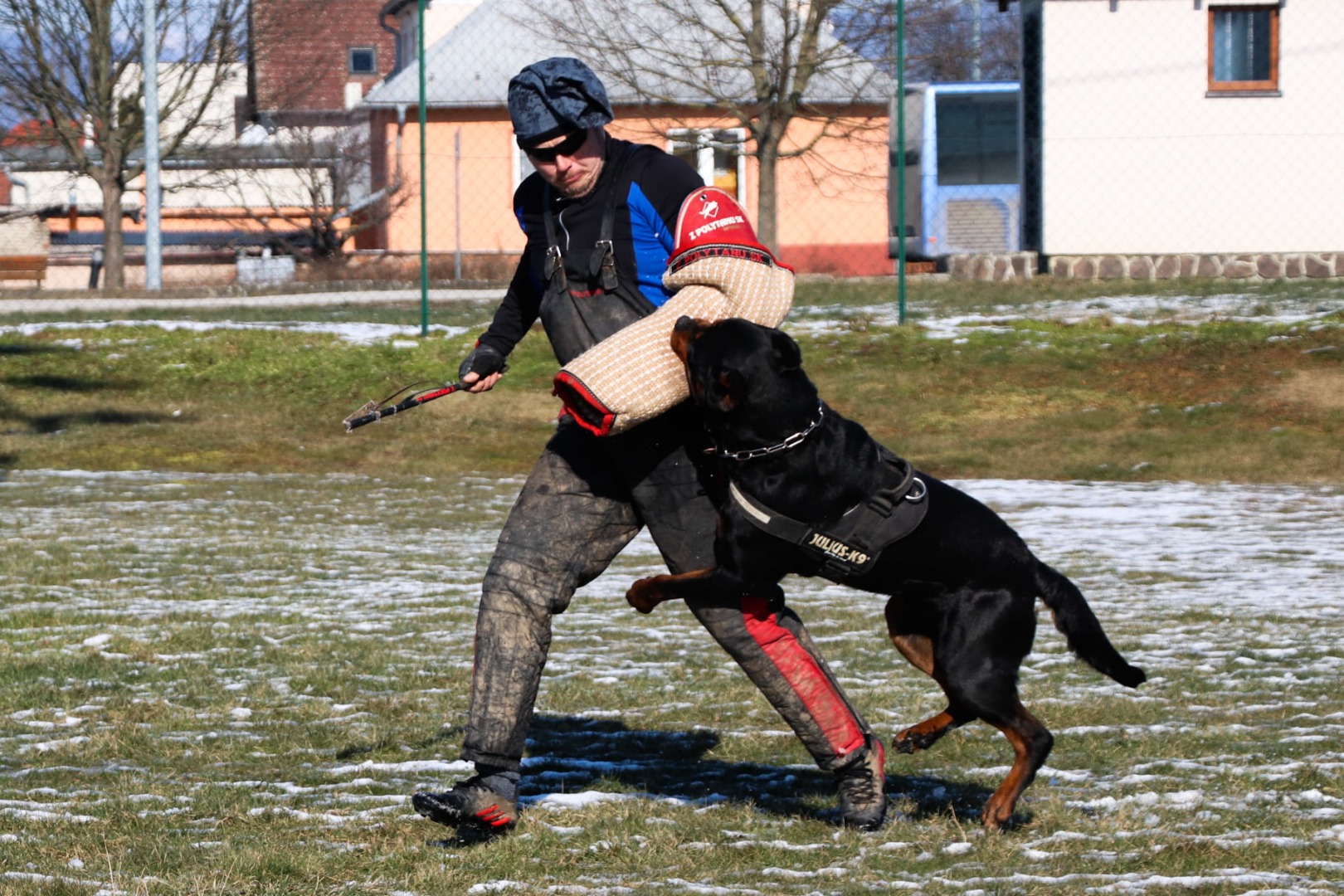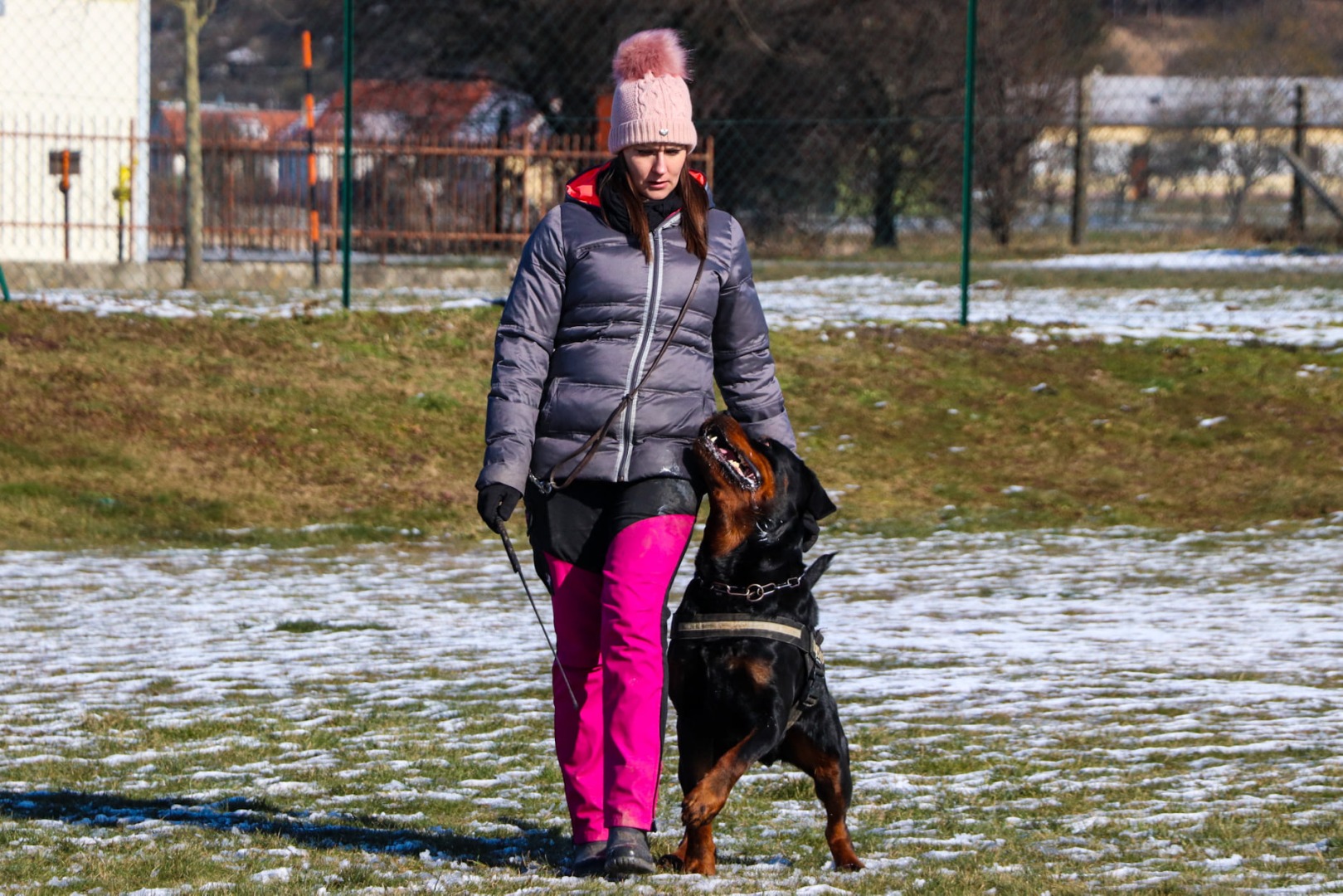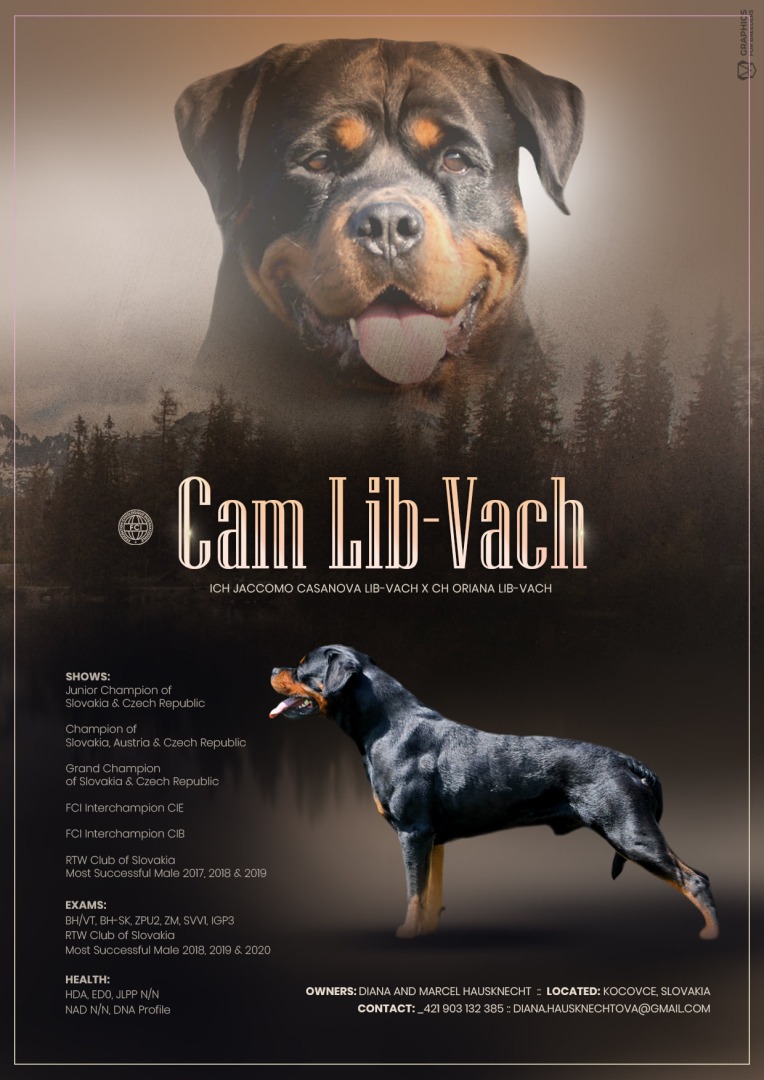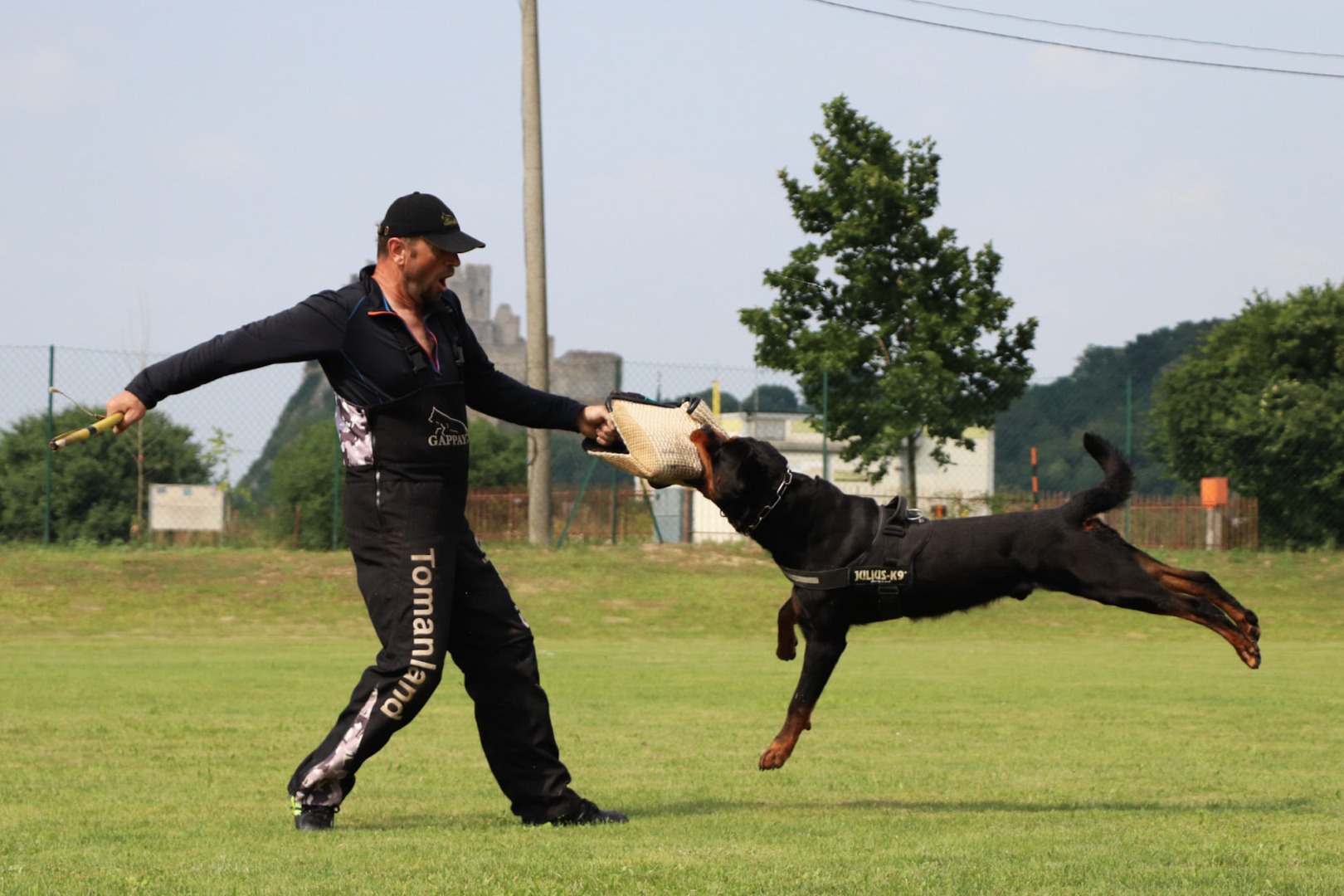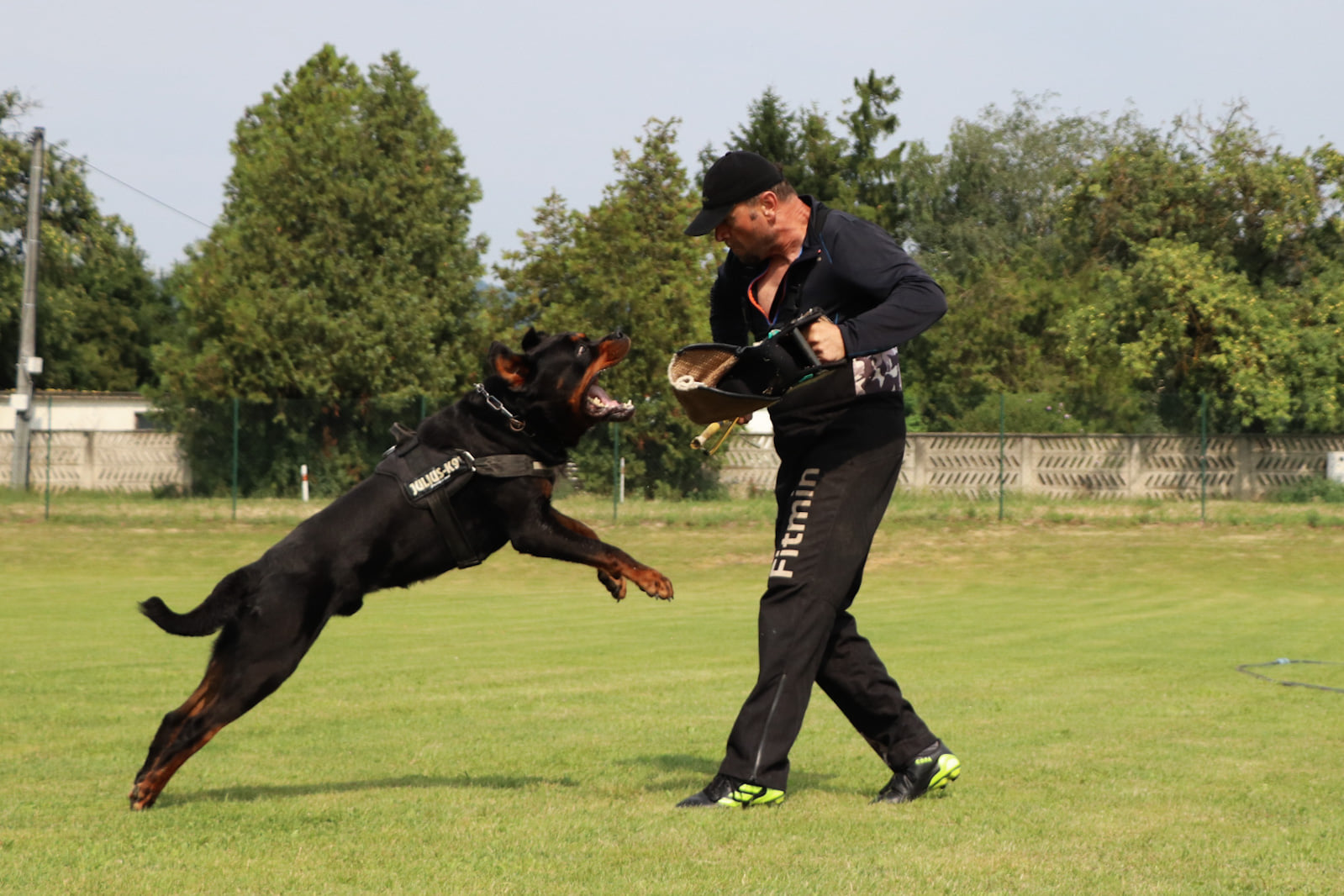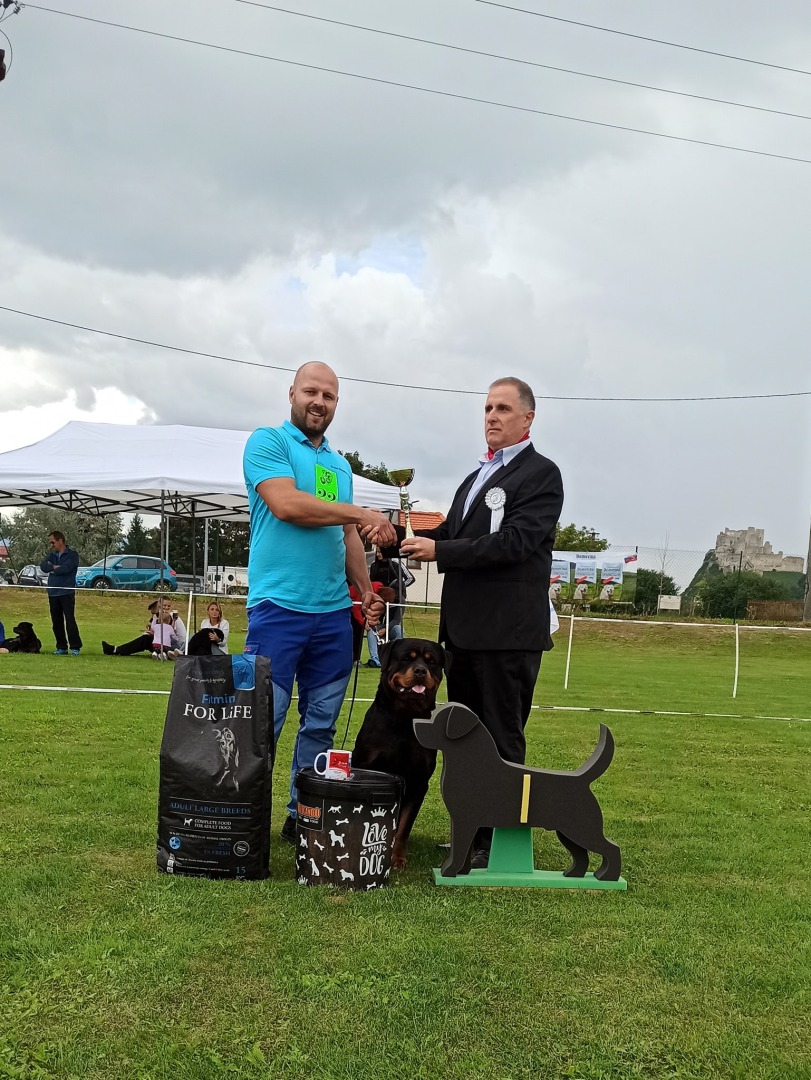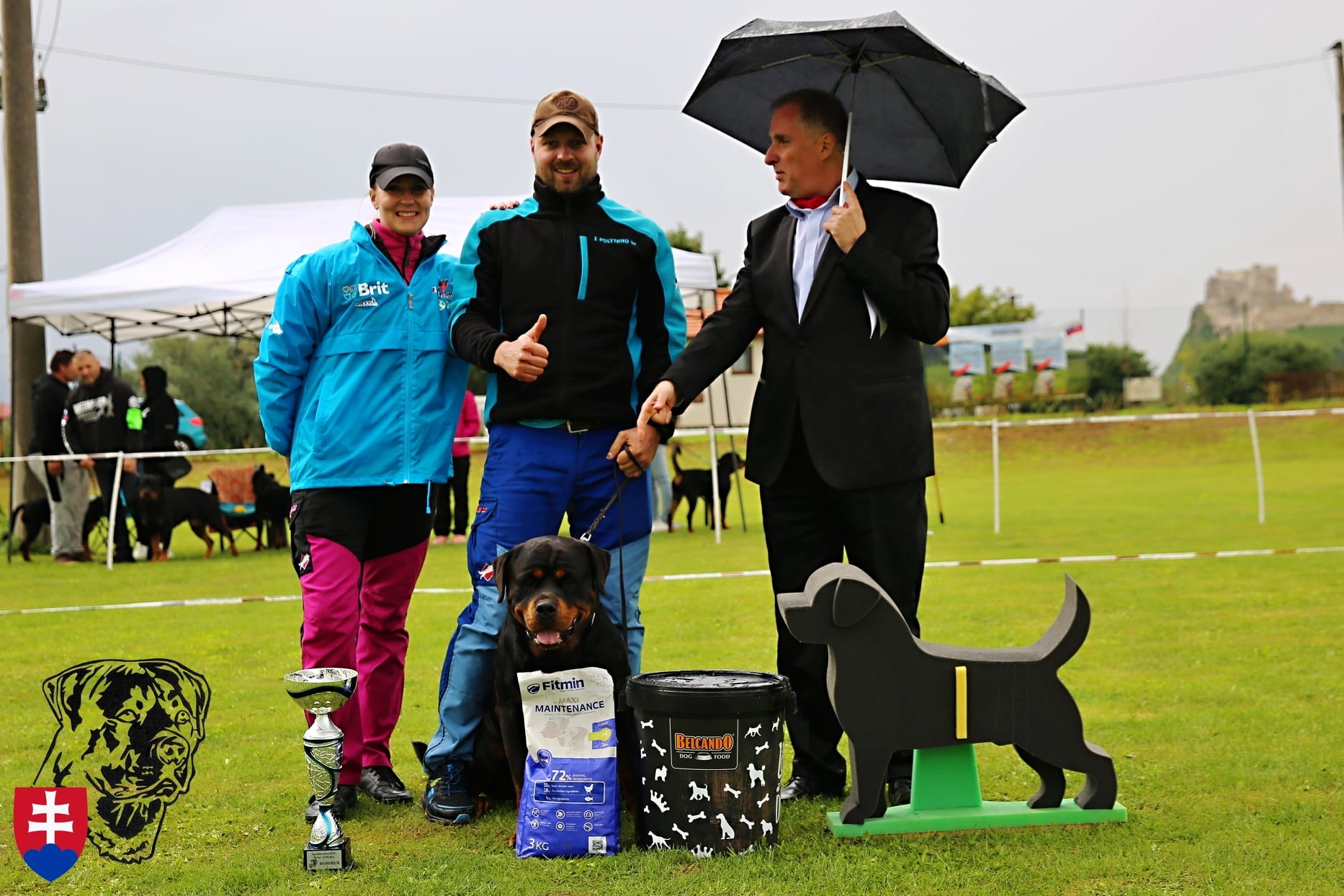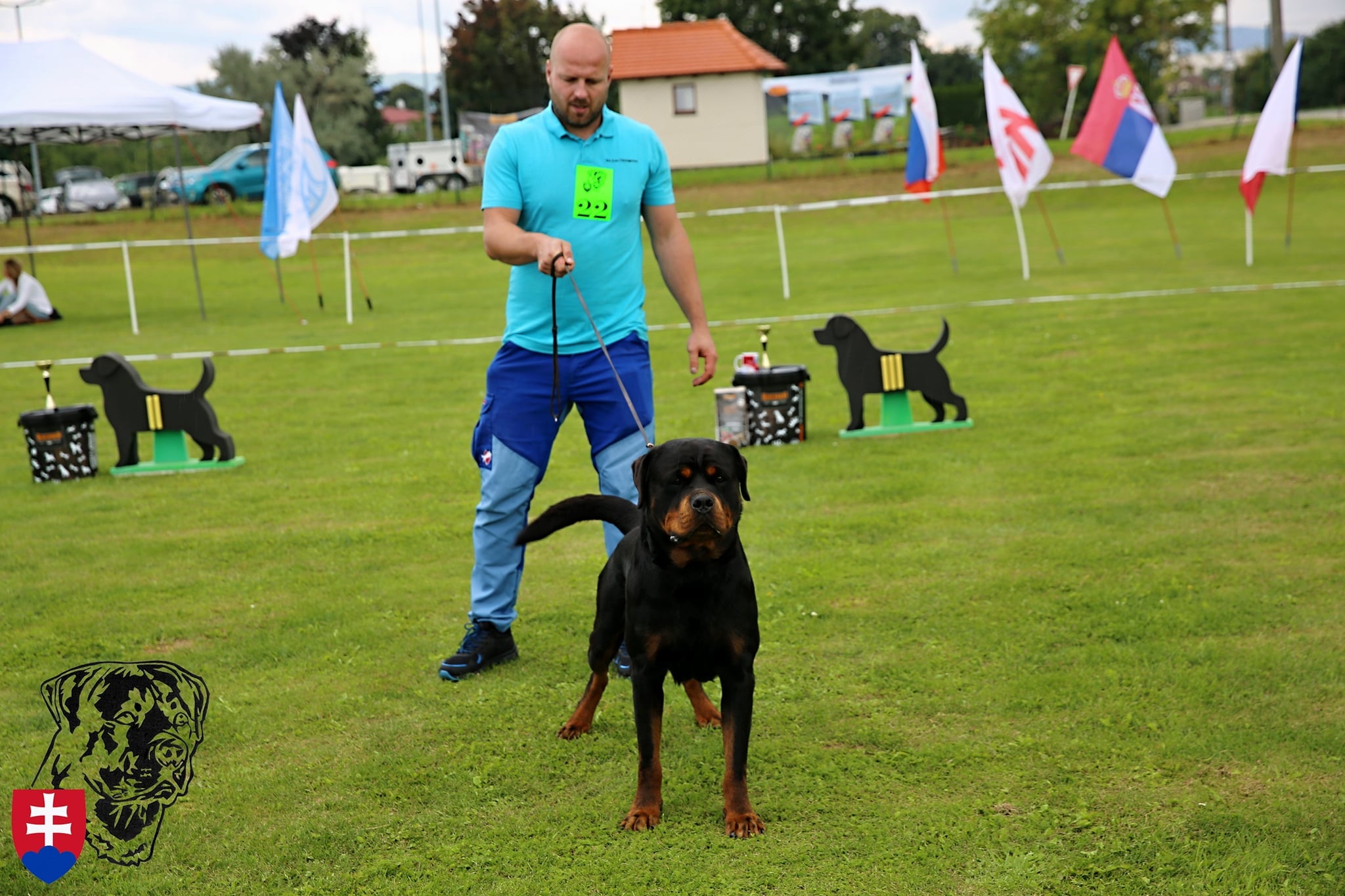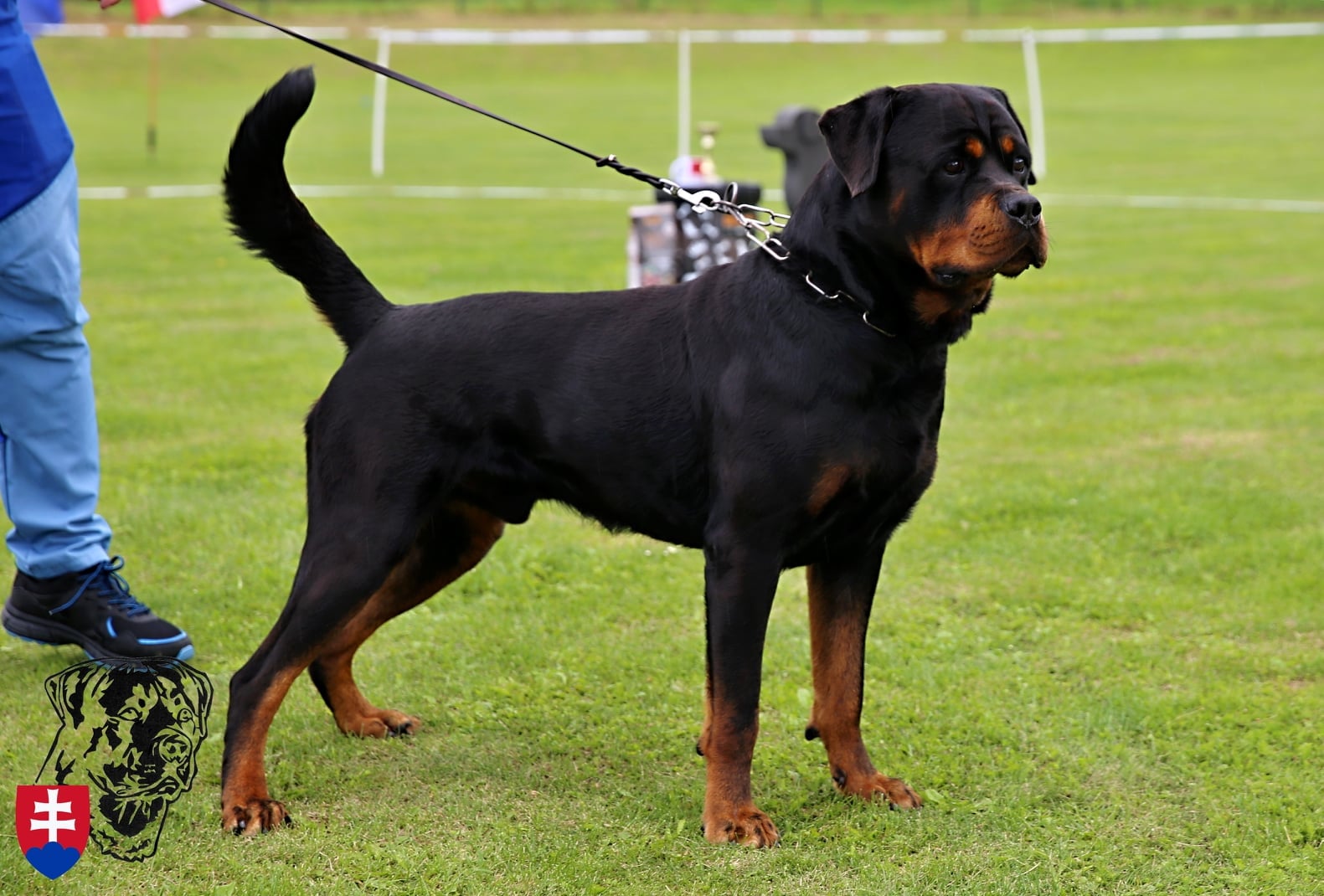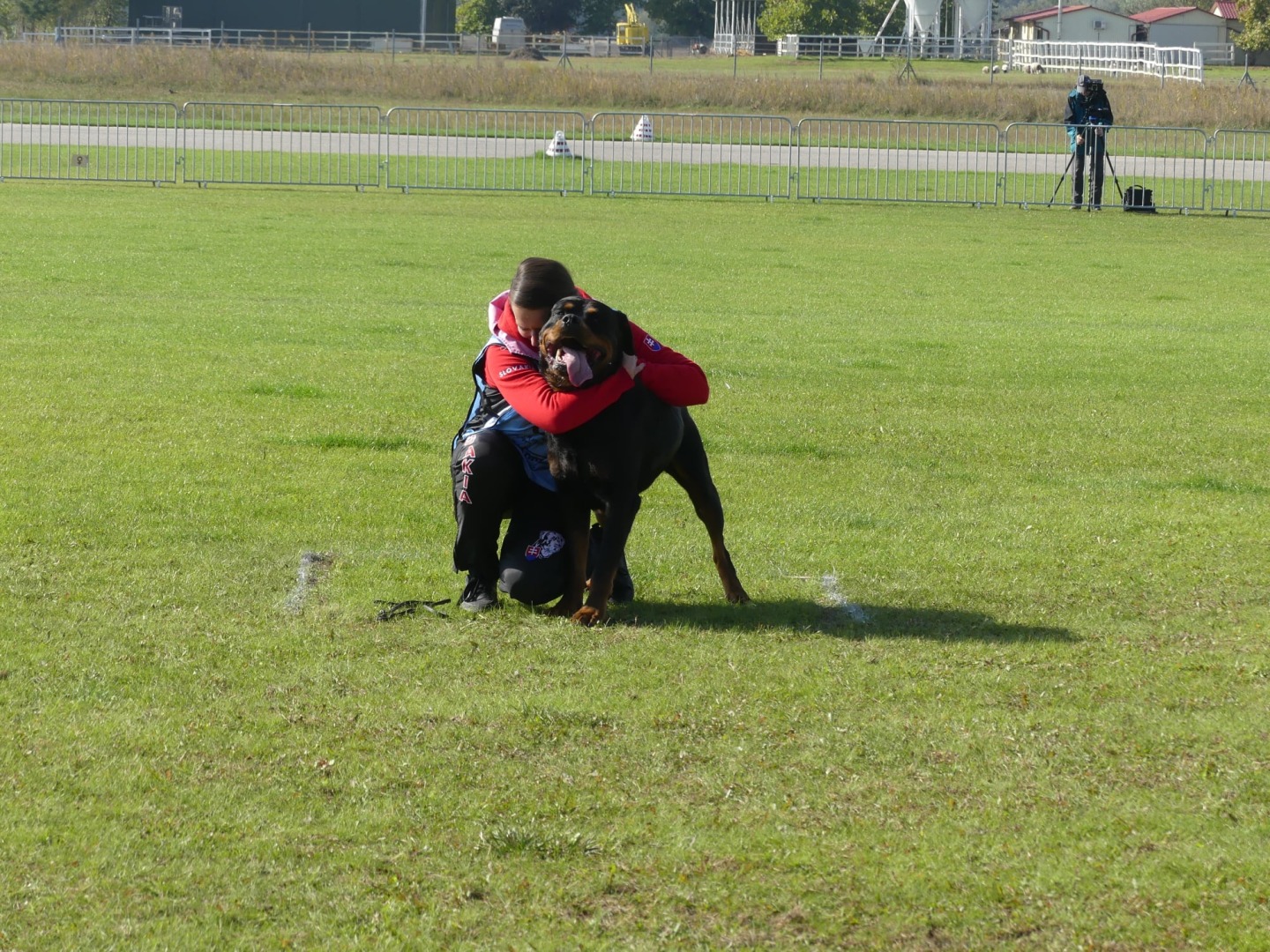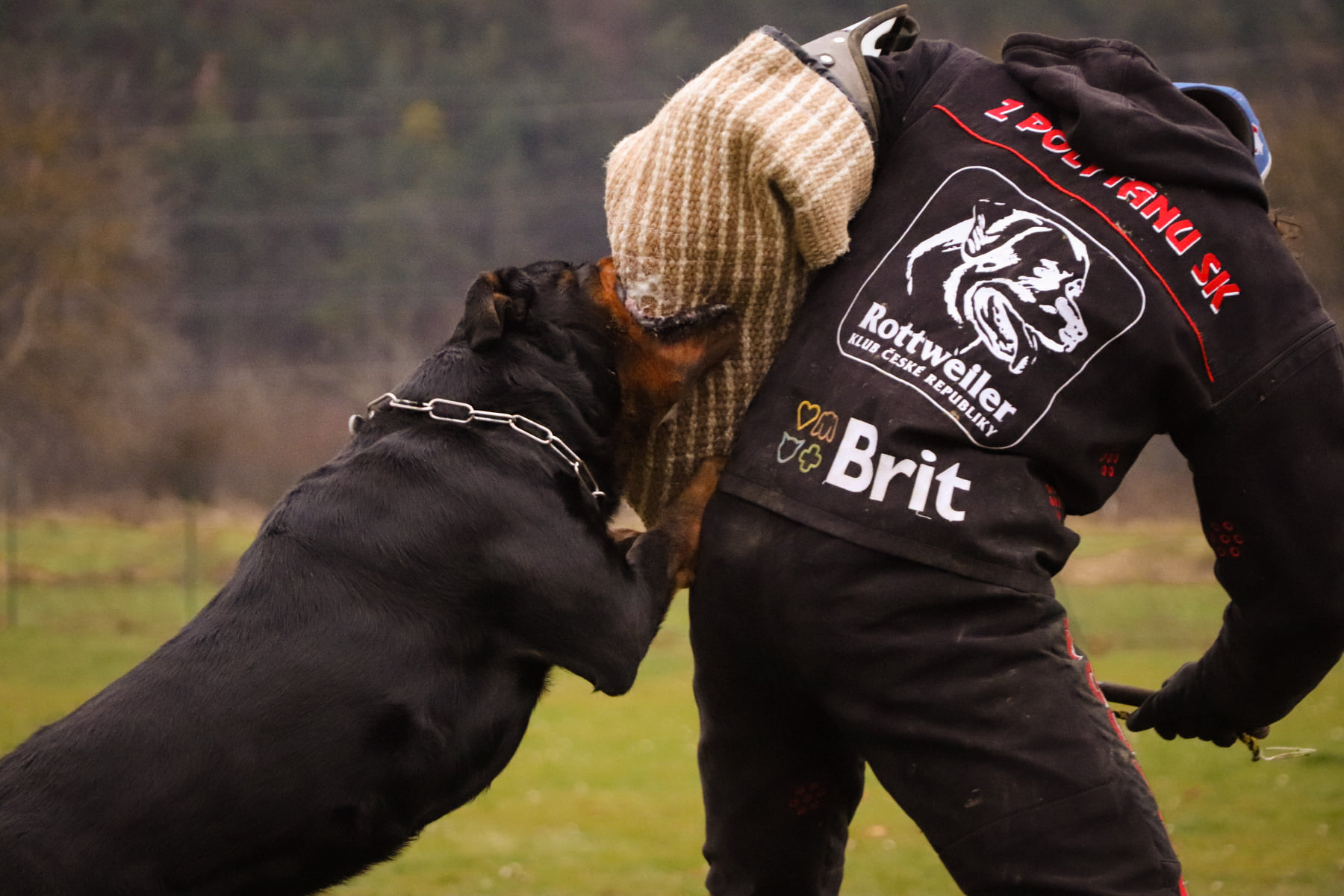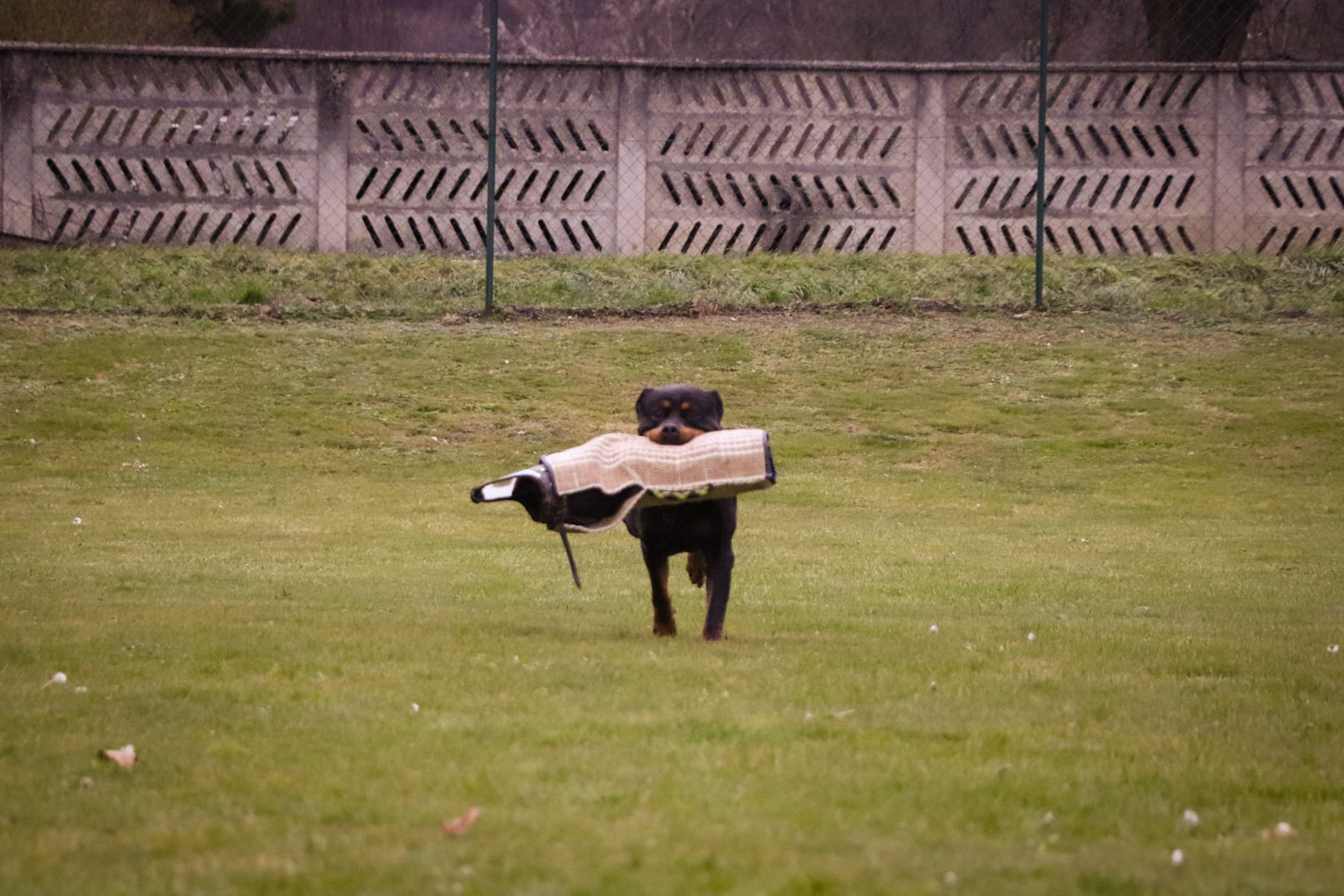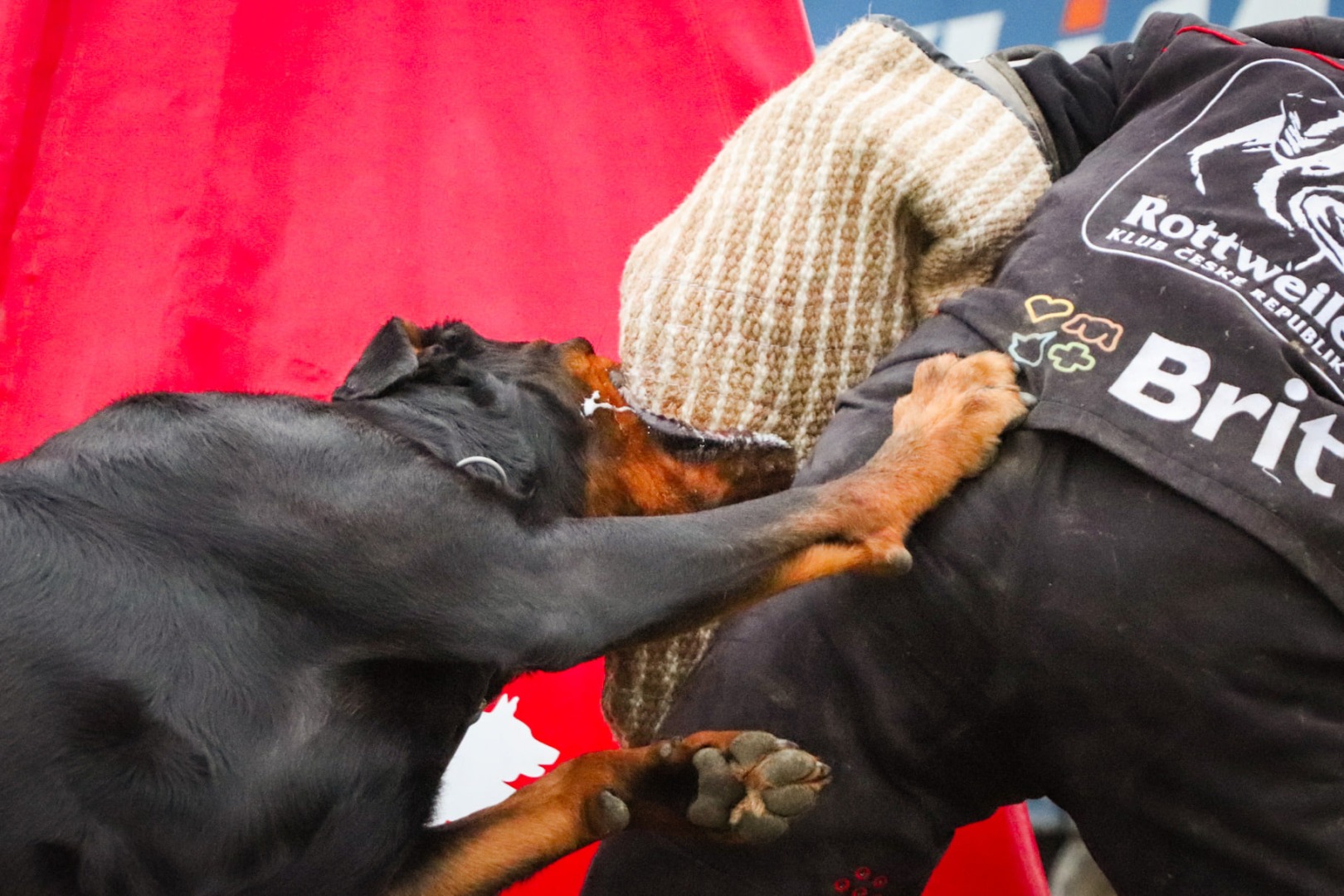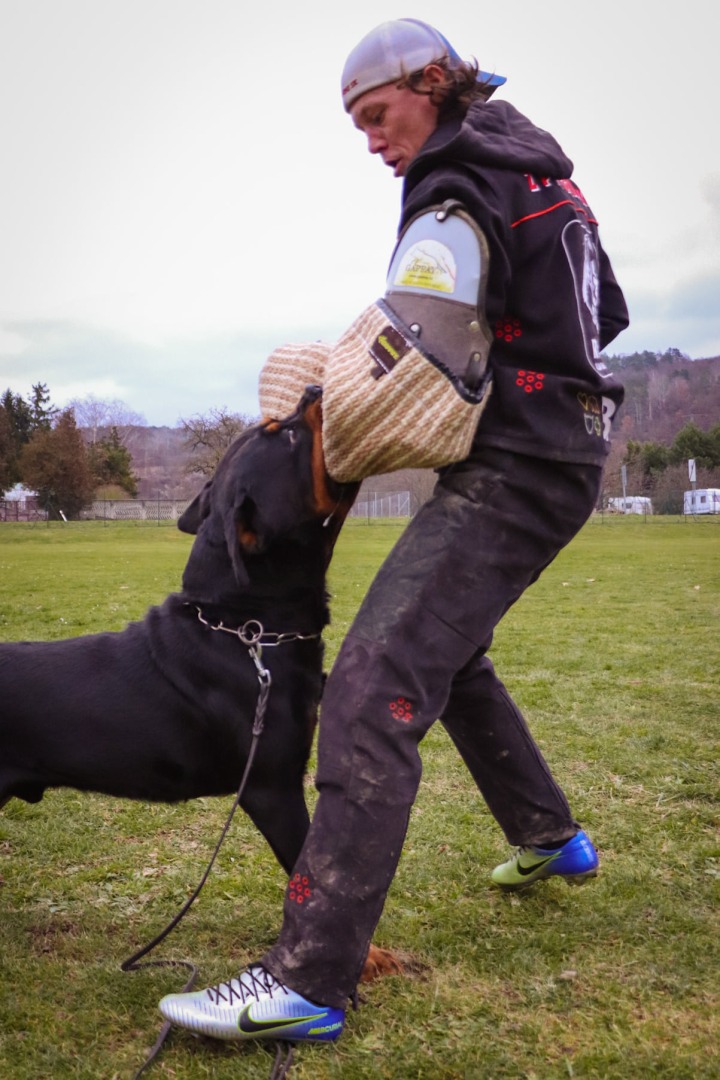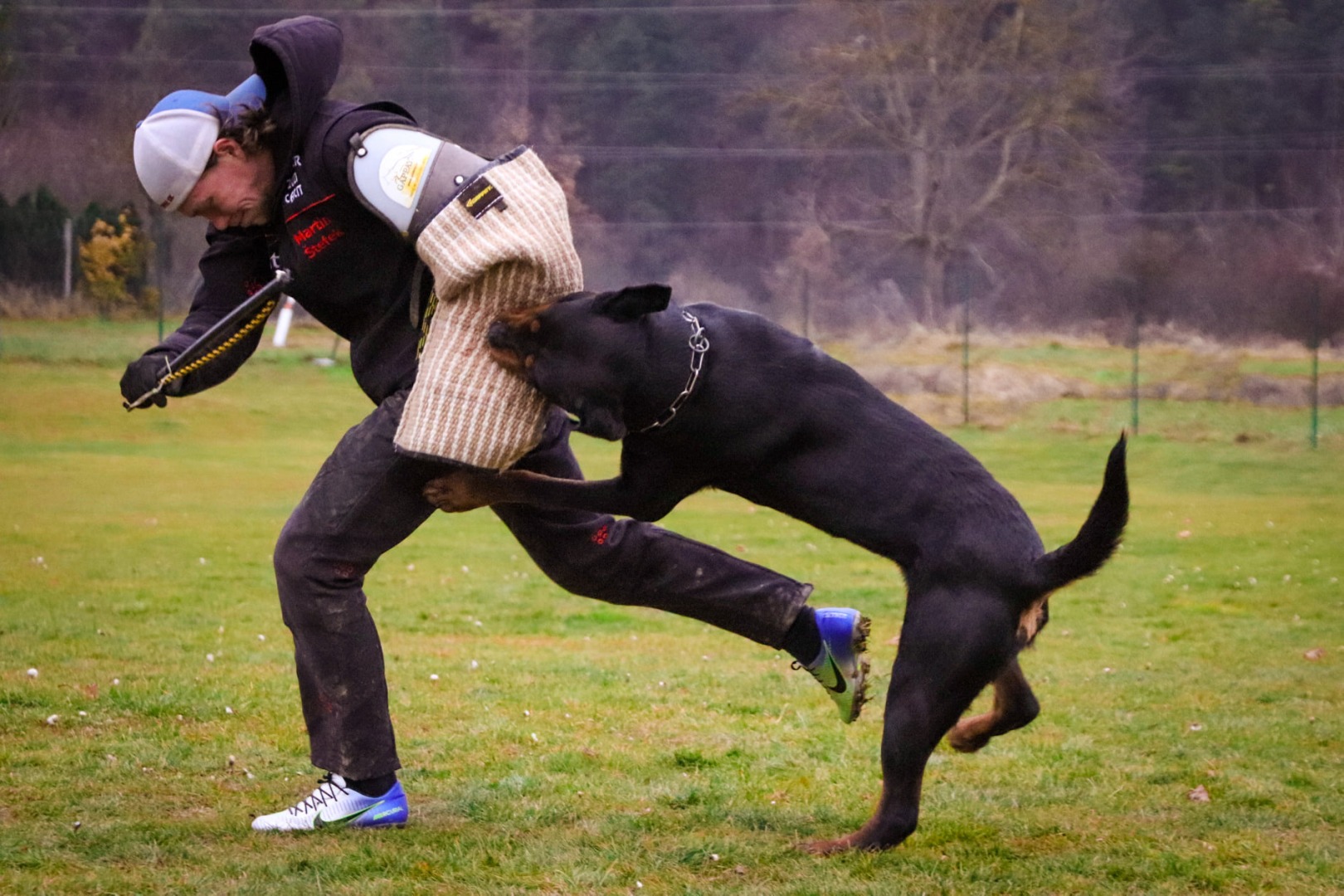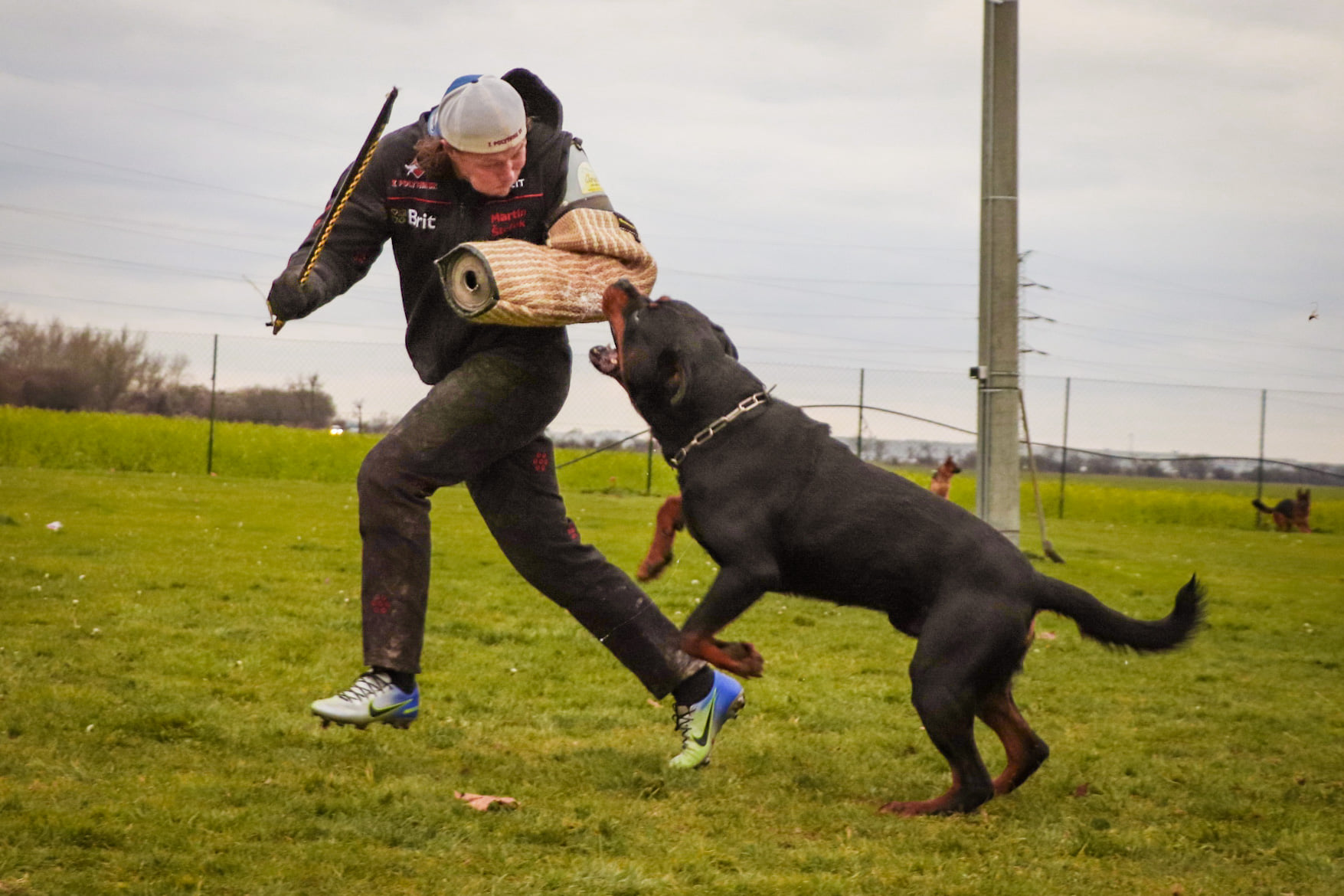 ---
---
Barry's progeny:
ASLAN "Miky" Akim-Jenn
(CAM "Barry" Lib-Vach x JENNY Orint)
18 months
Training @ Kynologický klub Pobedim
CAM Lib-Vach x CHARLOTTA CHENON Brenegee
---
Axel Canis Major Star
(10 months old)
Some more way too adorable Barry babies:
---
---
2021 August Specialty show Slovakia
Special exhibition of Rottweiler Club of Slovakia
ASLAN "Miky" Akim-Jenn surprised us very nicely today and with his excellent presentation in the exhibition circle he won 6 young dogs
1. Location:
V1 CAJC Special Youth Exhibition winner!!!
His father CAM "Barry" Lib-Vach performed in honors class and received an award:
V1, BIS honour class.
A total of 8 Barry's descendants performed at a special exhibition and the vast majority of them stood on the "crate" (meaning, they placed/trophied)
. Congratulations and good luck to all the kids!!!
---
---
Out of all the incredible accomplishments as a working dog and all the excellent show wins and titles, this right here is, has always been, and will always be what I love and respect most about this breed <3  With good breeding, proper training, and raised with love and respect, this remarkable breed is capable of so much more than simply herding a flock or apprehending the bad guy.  The heart and soul of a Rottweiler belongs to his pack, especially the wee ones <3  There has been no bond on this earth save perhaps that of a mother and child that rivals the relationship my Rottweilers have had with my kids.
This is "Barry" Cam, and his son, Aslan "Milky".  2 alpha, hard, working dogs and yet, their gentleness and ability with such a young baby, especially with something as coveted as "the ball" <3  LOOOVE!!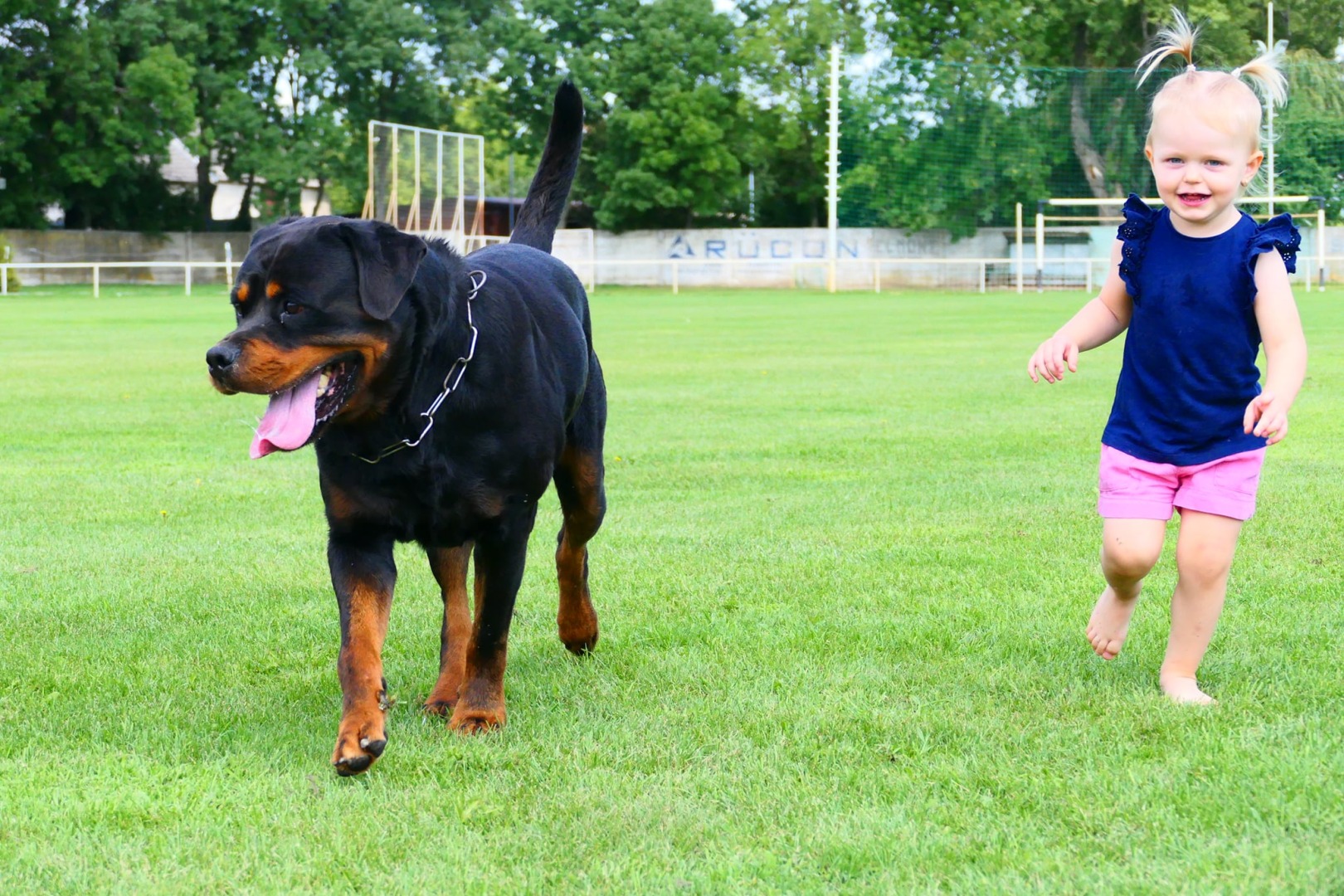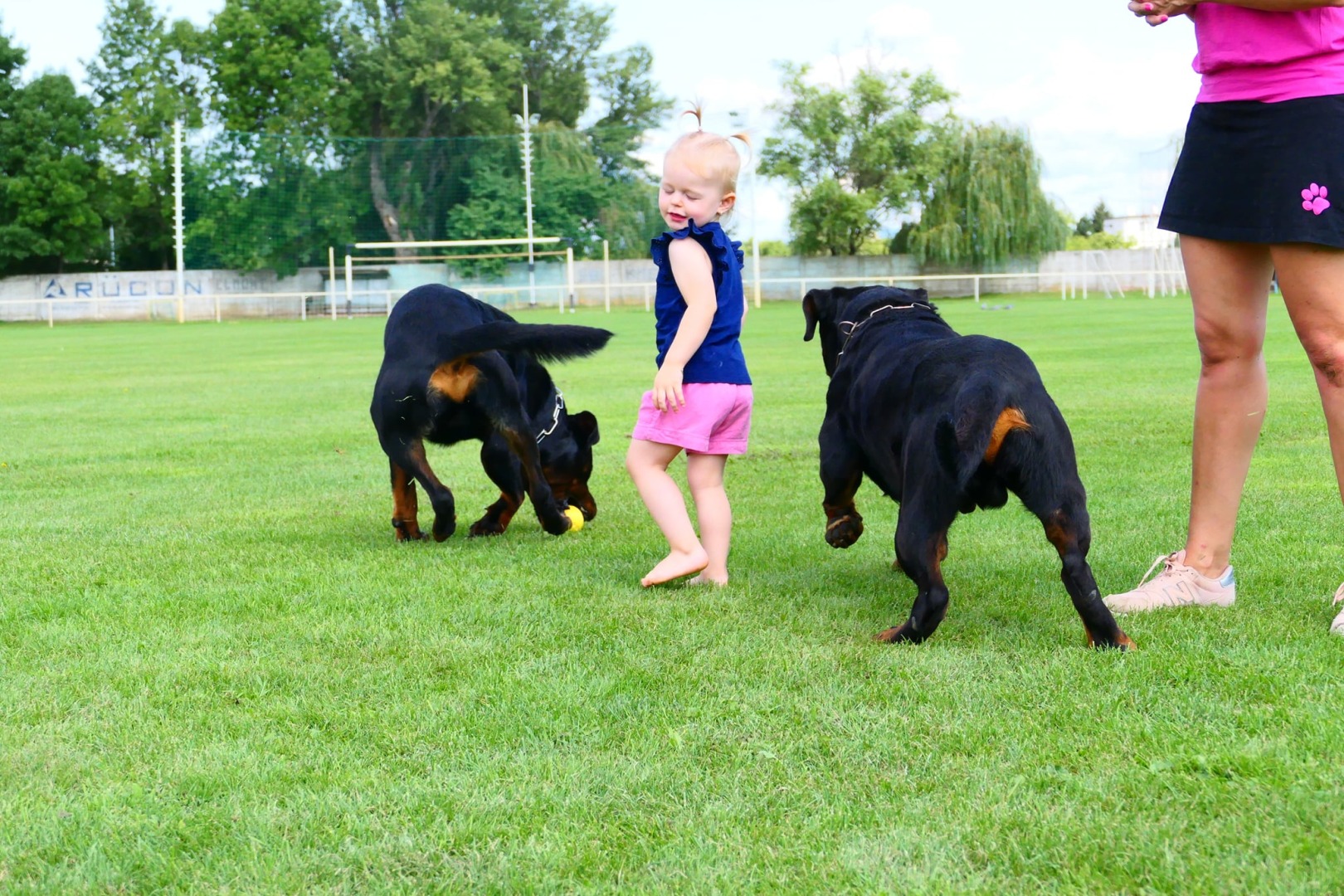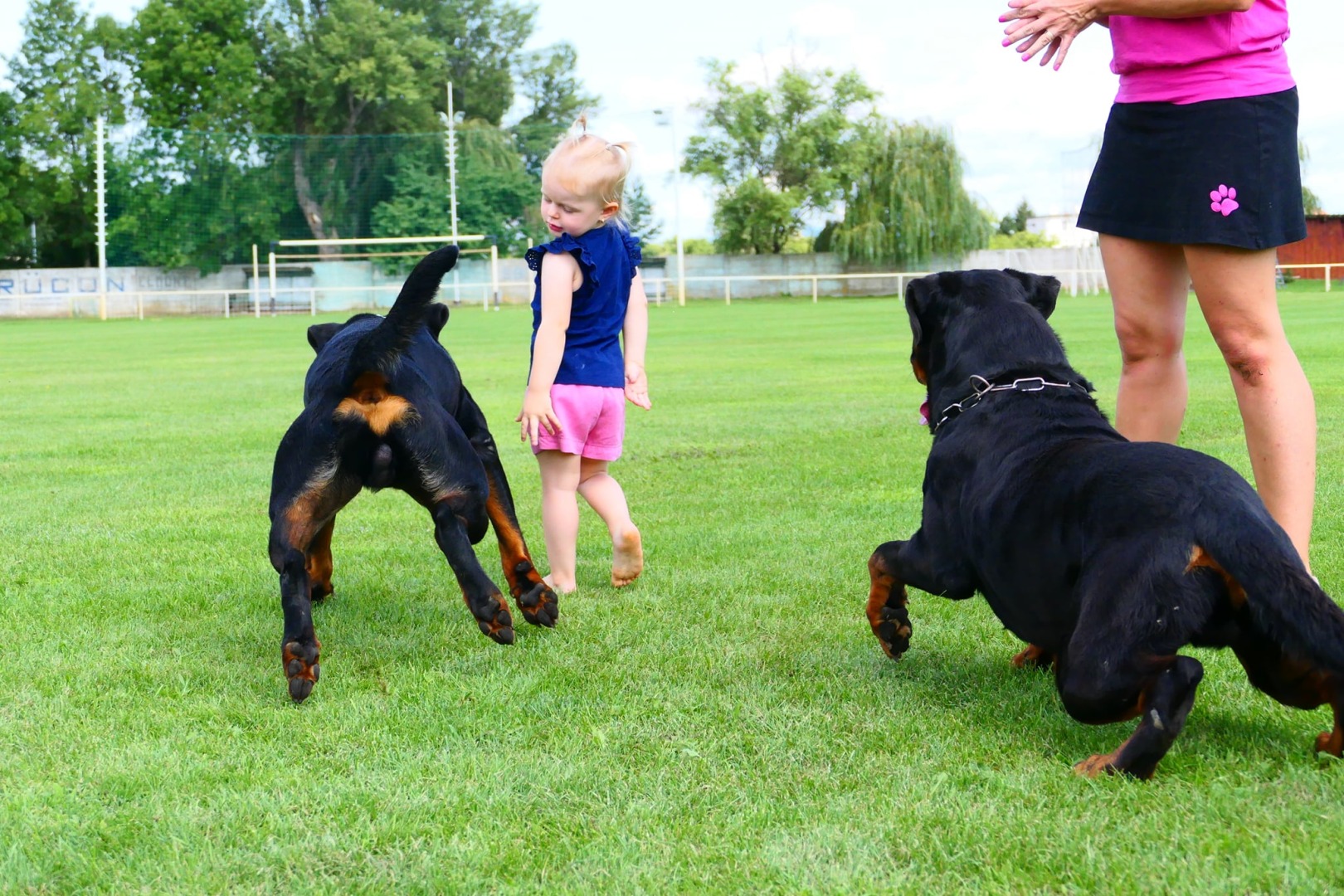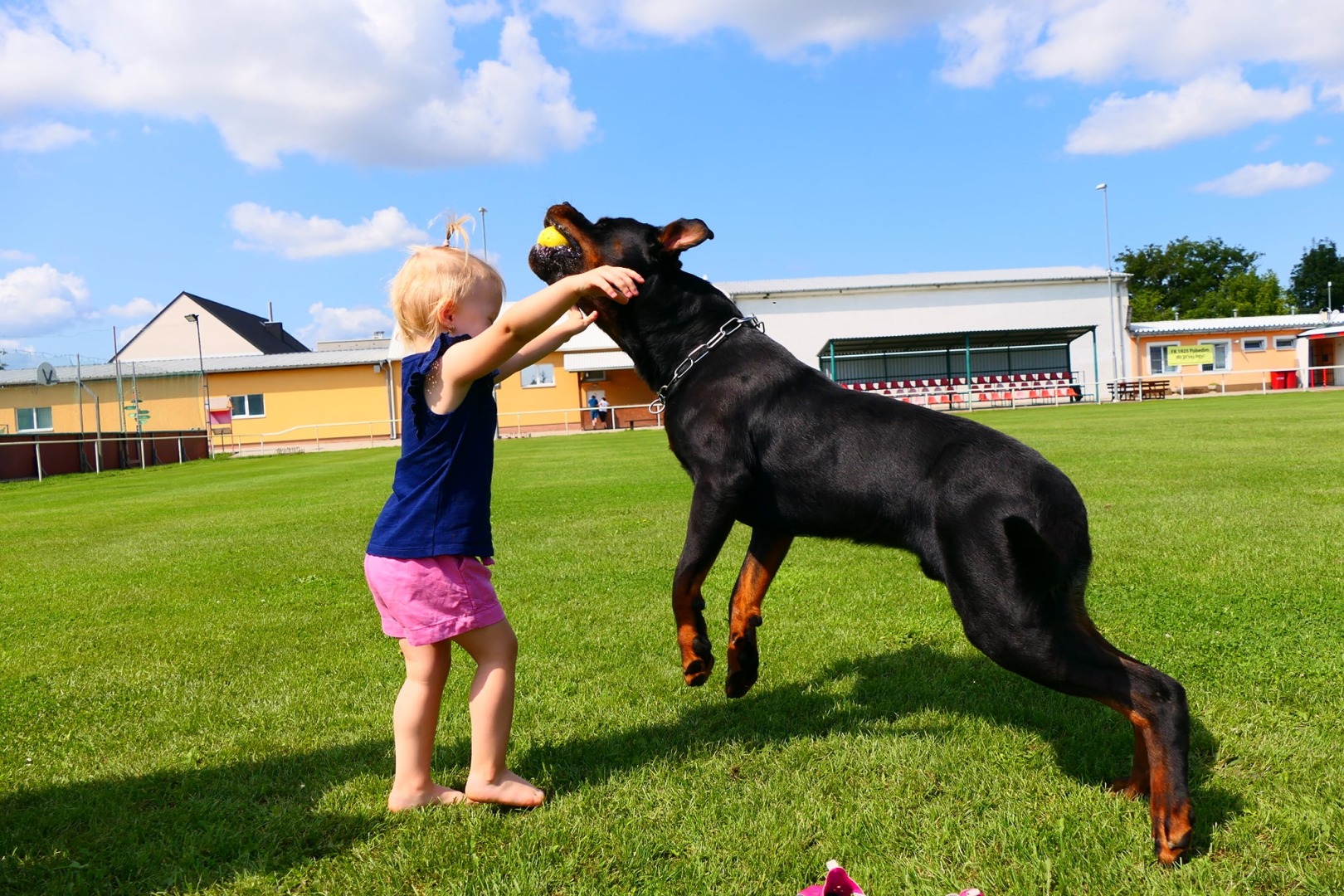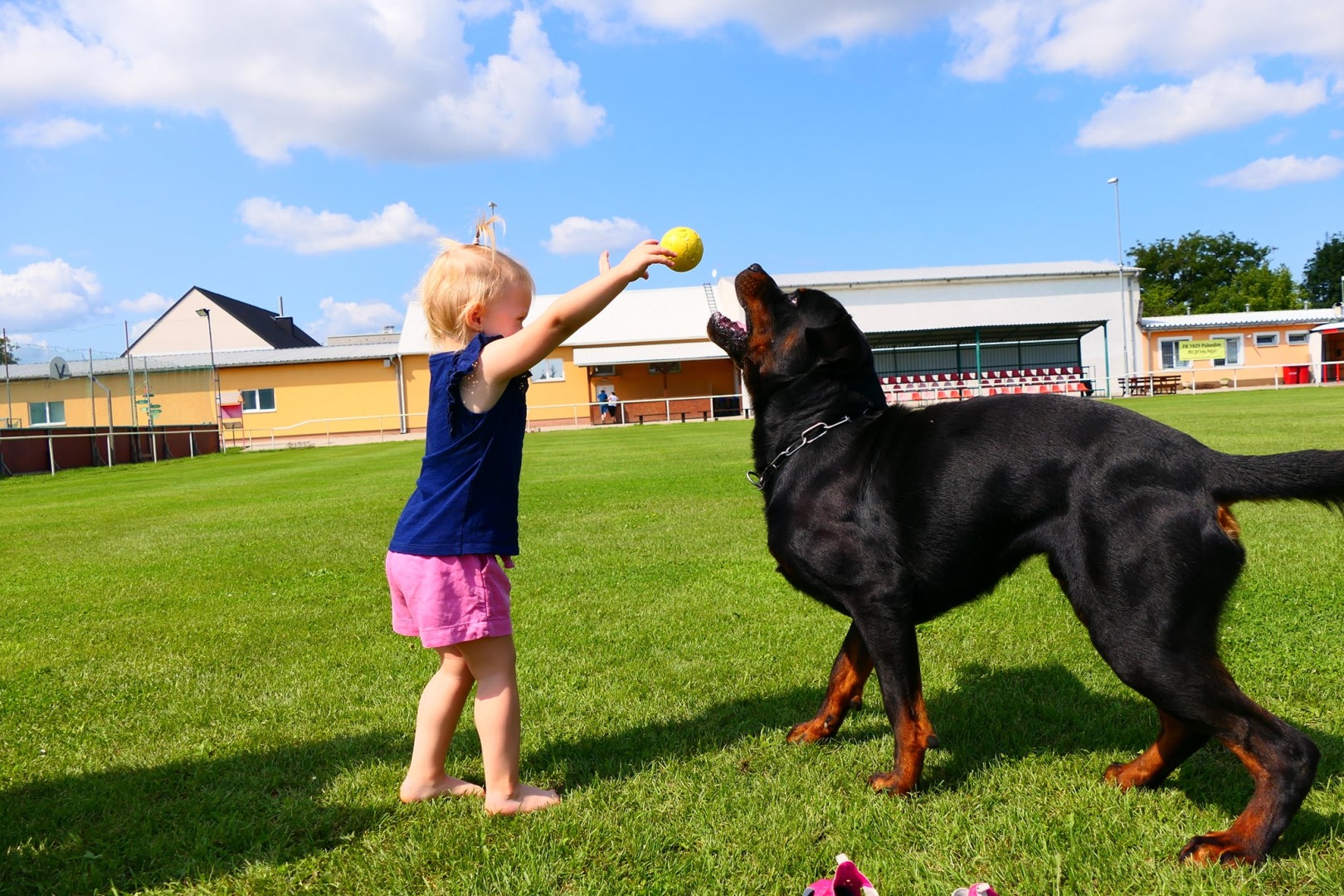 A couple more photos of the gorgeous father and son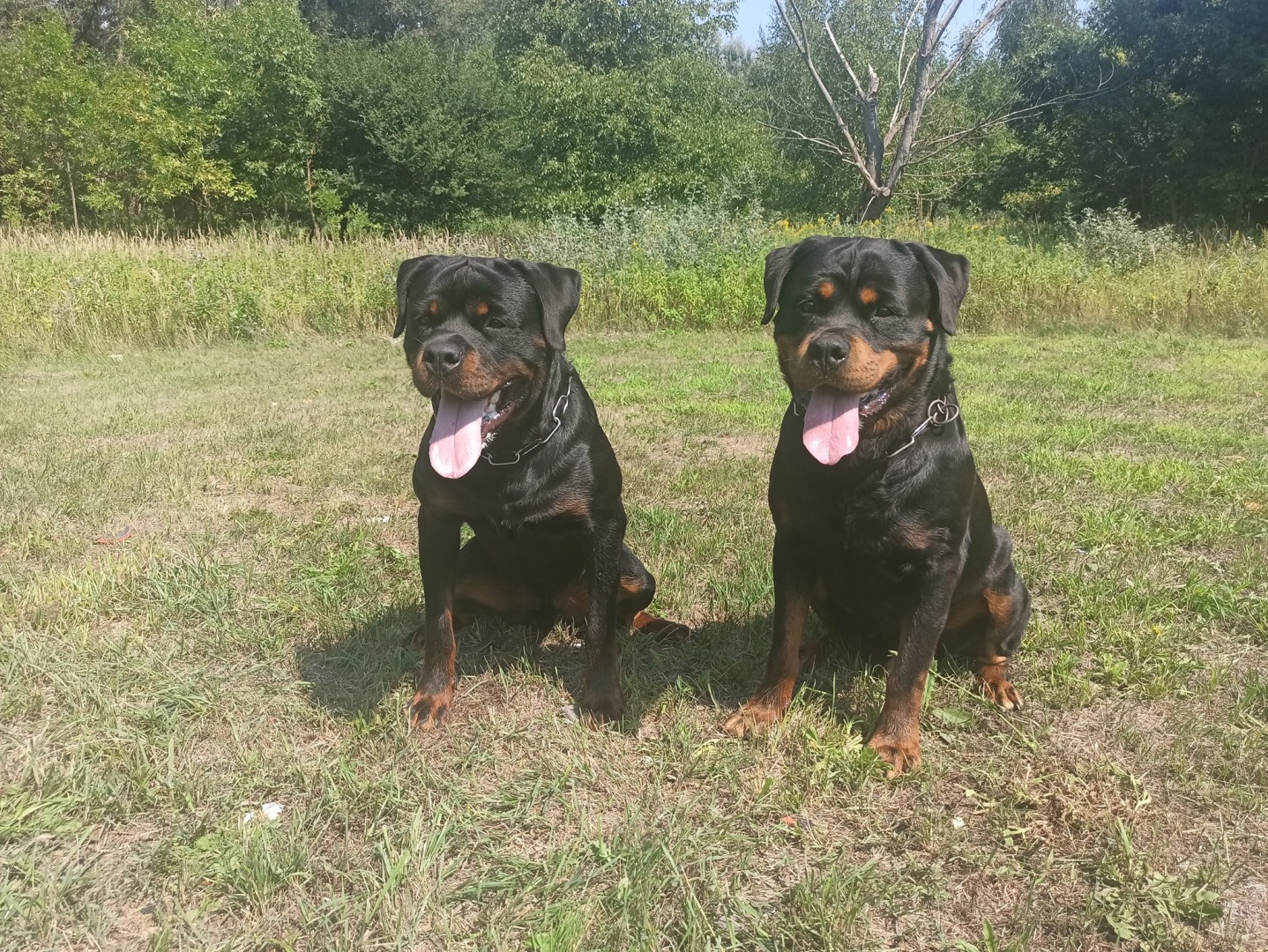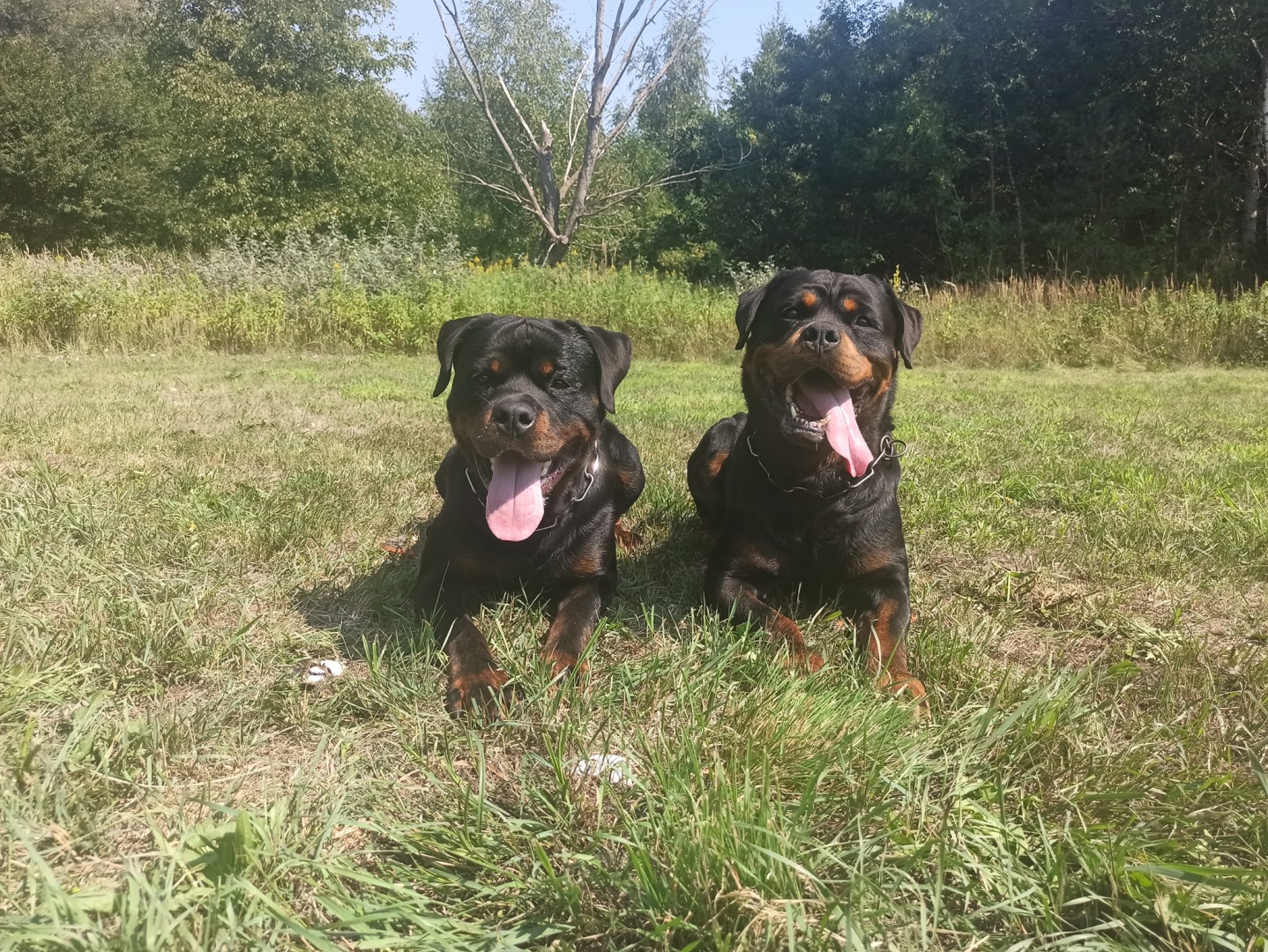 (Visited 331 times, 1 visits today)