Dino of Nicola's Lion
Sire:  Fantom della Val di Noto
Dam: Fiona of Nicola's Lion
HD-A ED-O
IPO-1
DNA
JLPP – Free
Champion of Serbia
25.7.2015. KS Belgium: V3 (judge: Srdjan Knezevic)
26.7.2015. ADRK Nordseekutenshau: V1-Anw.Dt.Ch.VDH (judge: Siegmund Trebschuh)
16.8.2015. Sremsieger show – Stara Pazova: V1-CAC (judge: Olga Grin)
28.8.2015. ADRK spec. rottw. show.: V (judge: Lavrinovich)
29.8.2015. ADRK KS: V (judge: Hans J. Radtke)
19.9.2015. Balkansieger: V2-R.CAC (judge: Zec Vladimir)
20.9.2015. Macedoniasieger: V2-R.CAC (judge: Olga Grin)
12.9.2015. CAC Cacak: V1-CAC-BOB-R.BOG (judge: Nikola Angelkovski)
10.10.2015. CACIB Obrenovac: V2-R.CAC (judge: Gere Tibor)
17.10.2015. CACIB Pozarevac: V1-CAC-CACIB-BOB-BOG (judge: Dragan Babic)
25.10.2015. CAC Debeljaca: V1-CAC-BOB (judge: Milenkovic Branko)
31.10.2015. Radunid del Sud-Campaniasieger 2015, Italy: V2, RCAC (sudija: Anton Spindler)
01.11.2015. Radunid del Sud-Campaniasieger 2015, Italy: V1, CAC (sudija: Erika Stepanauskiene)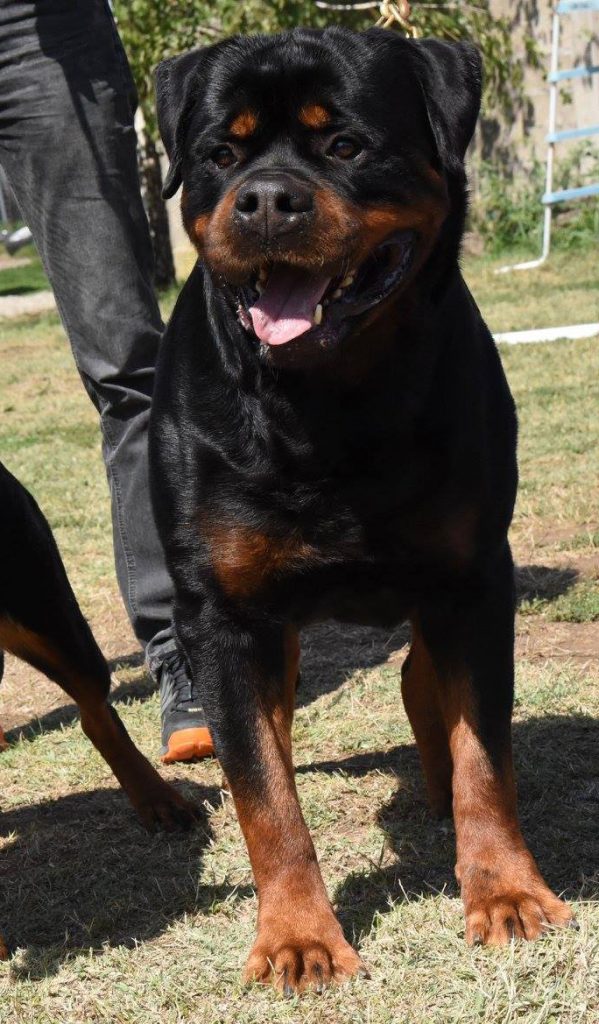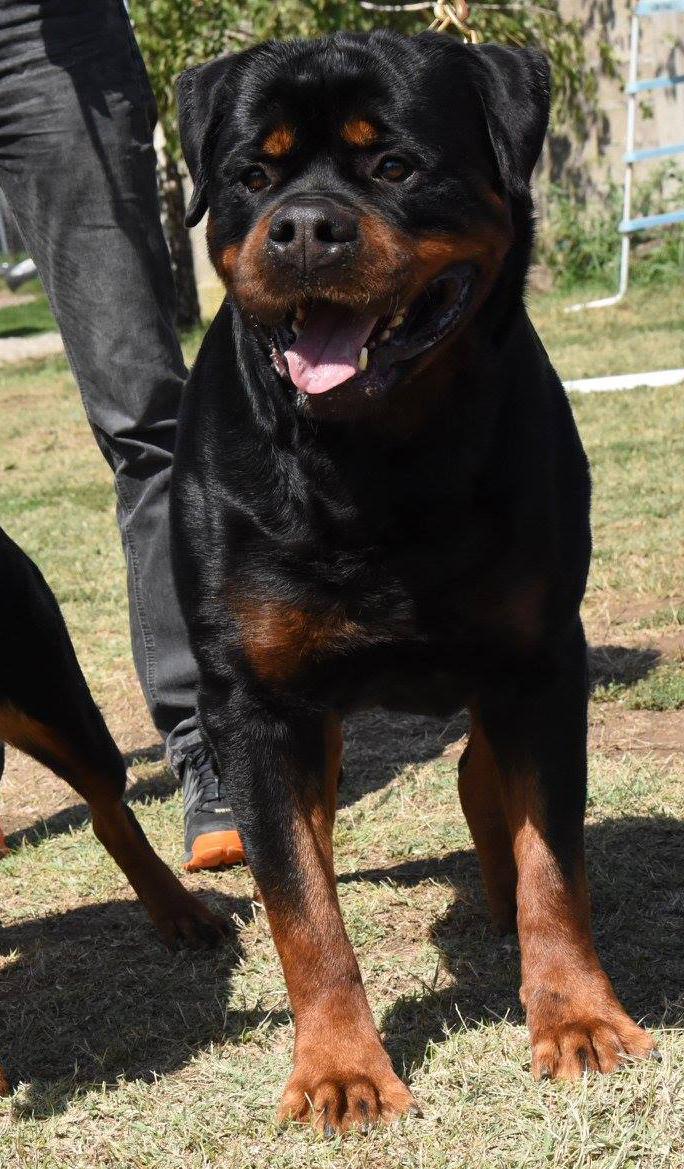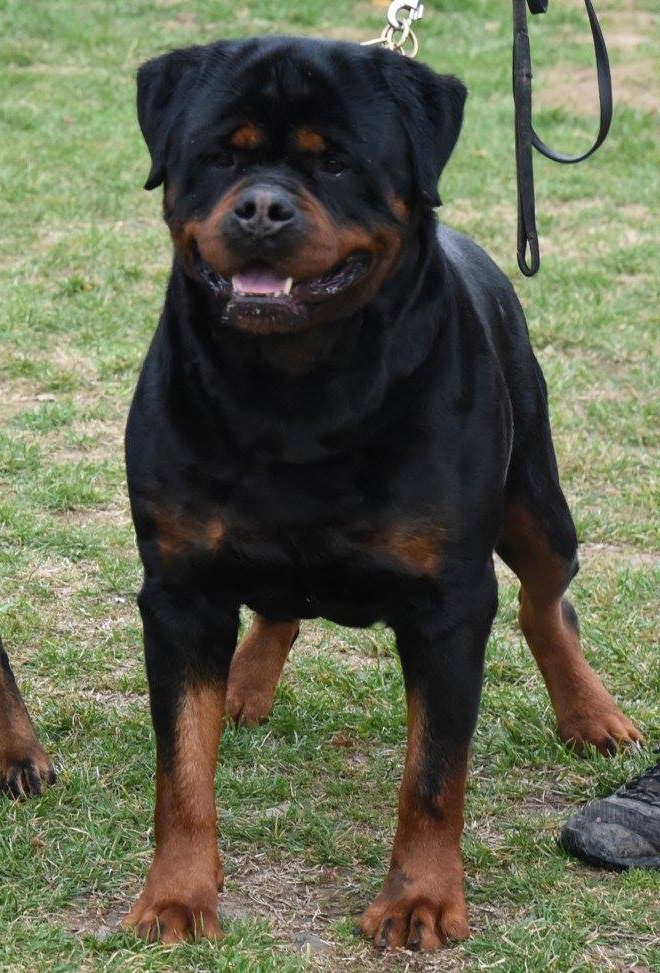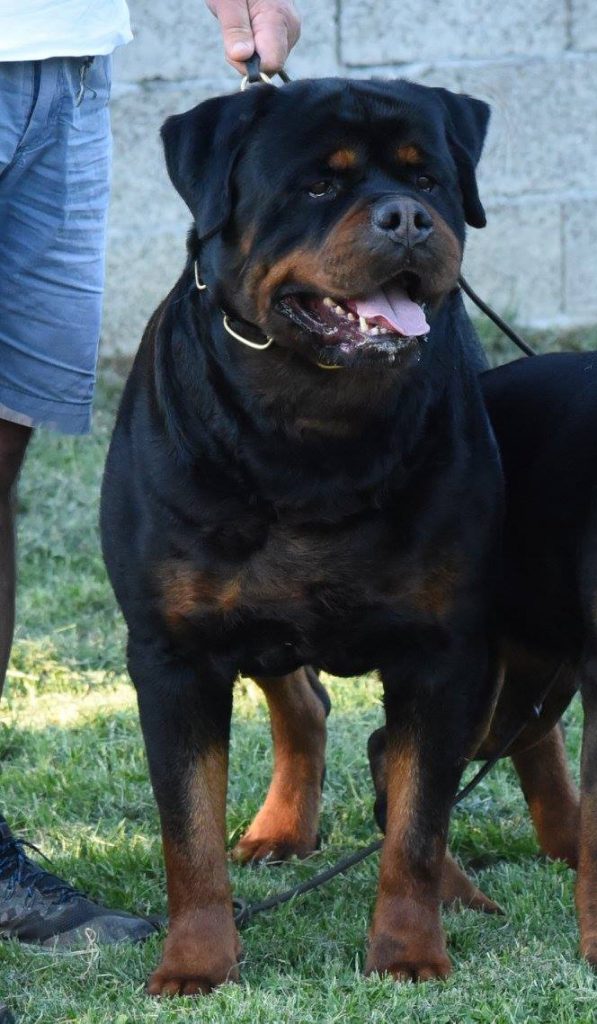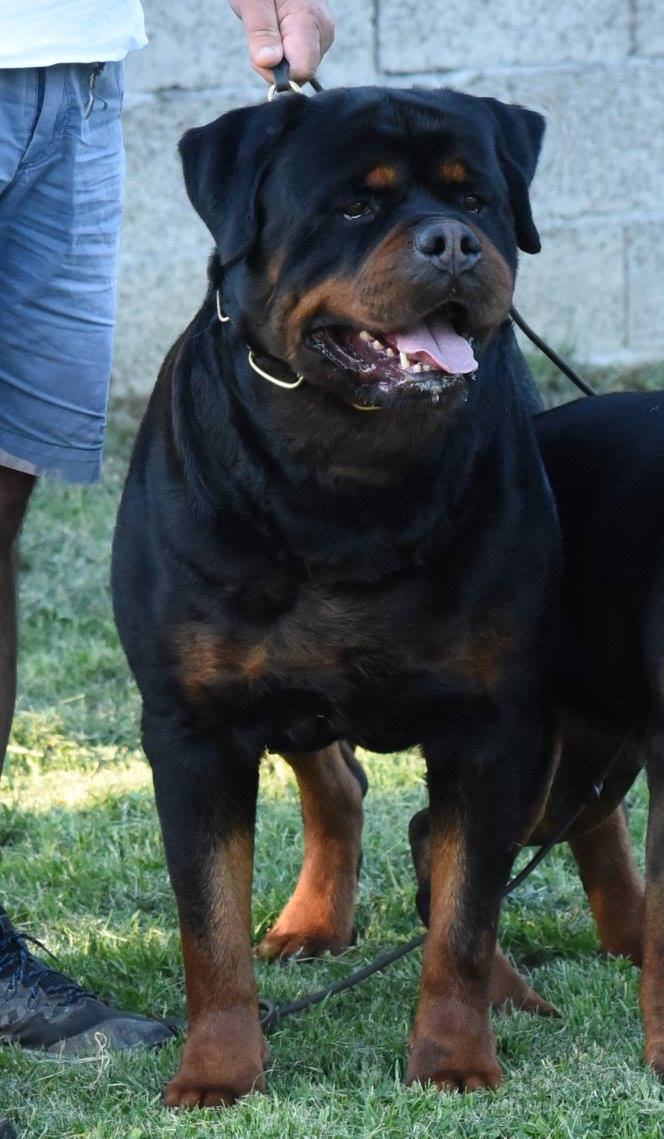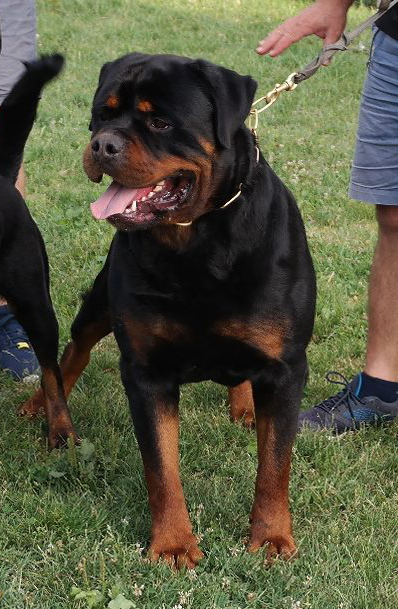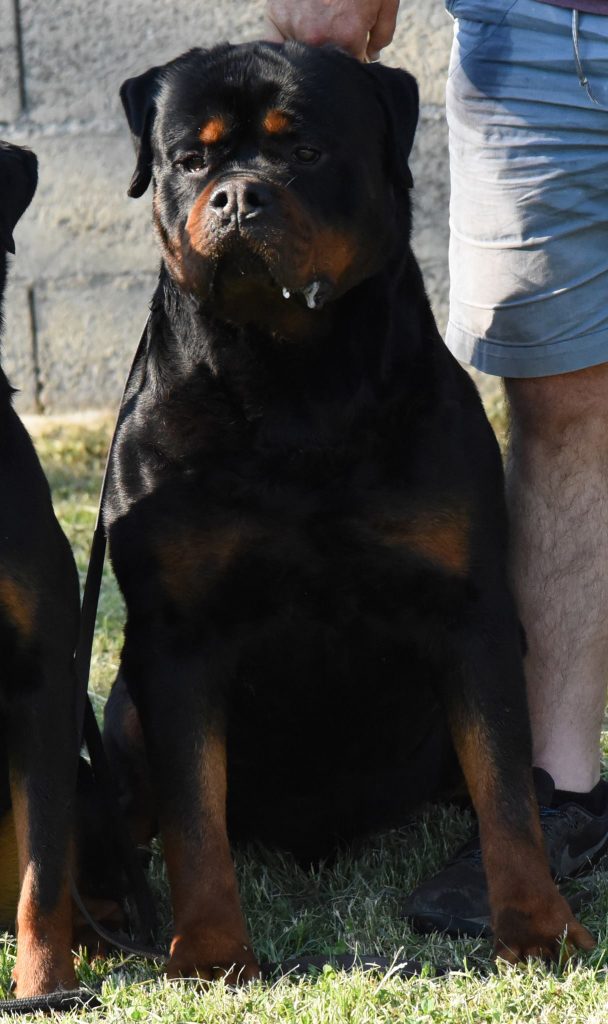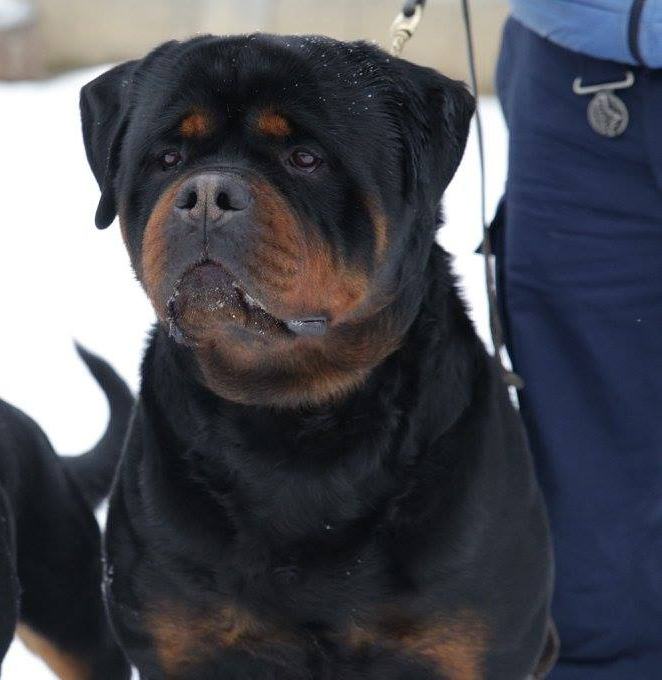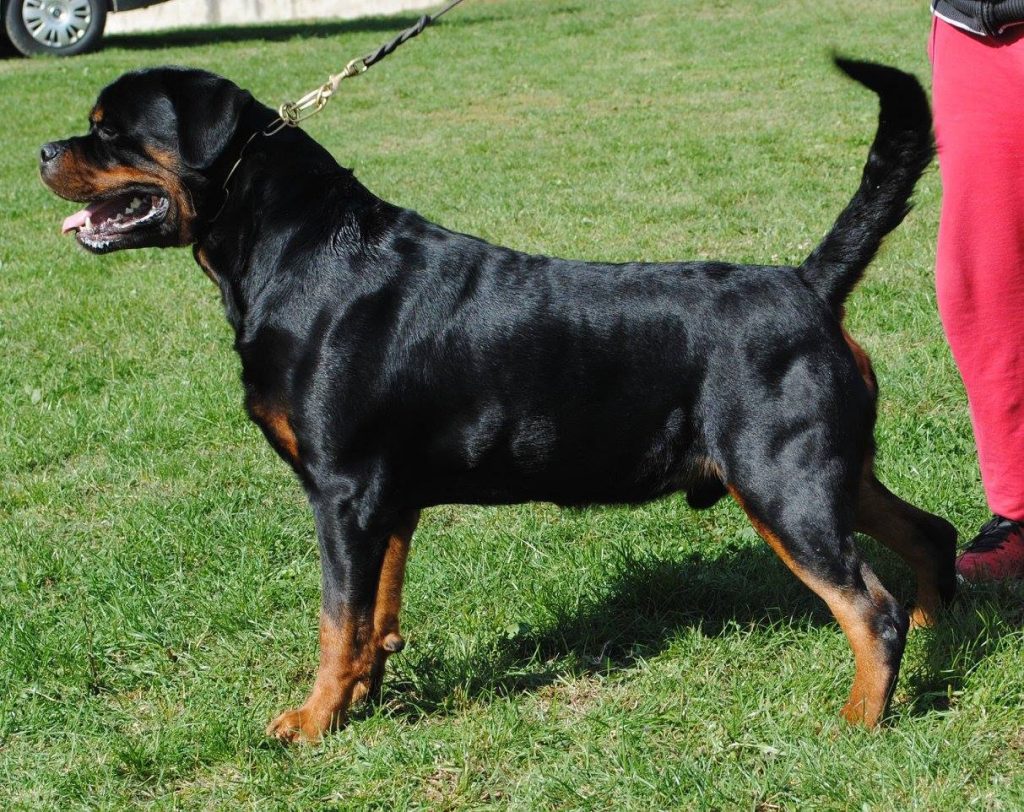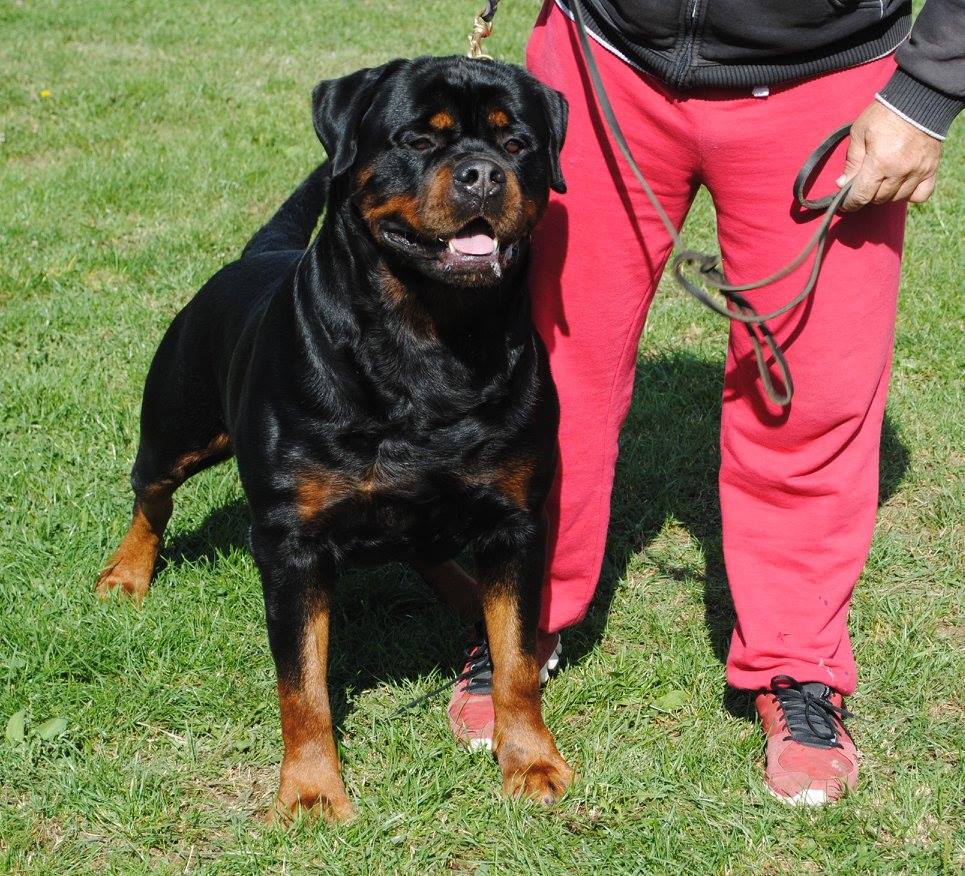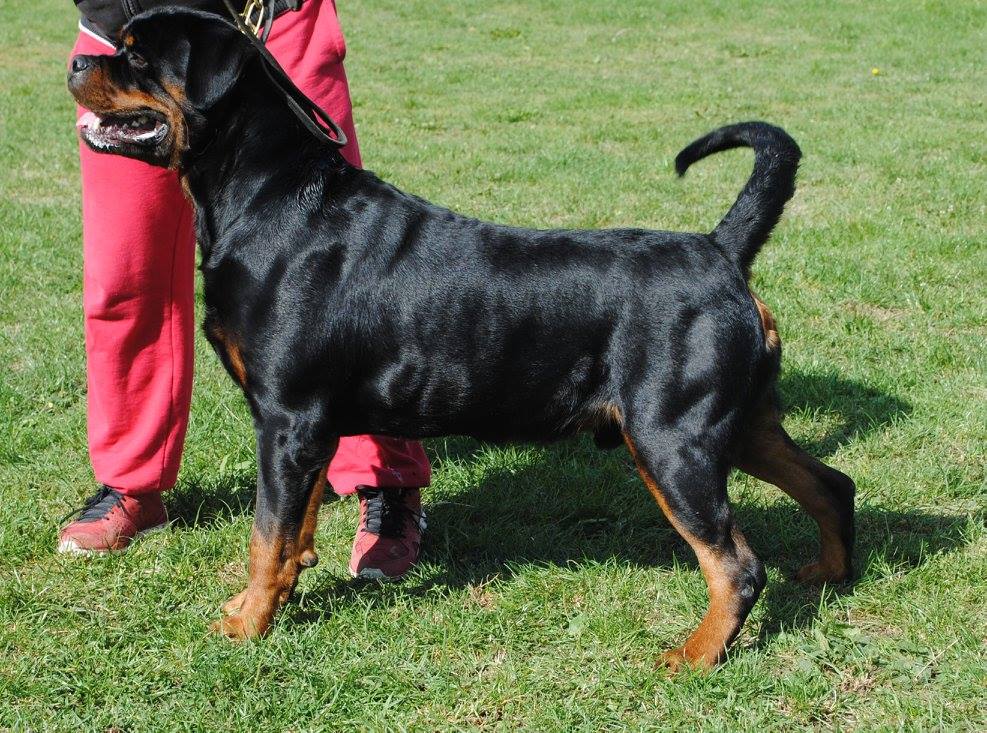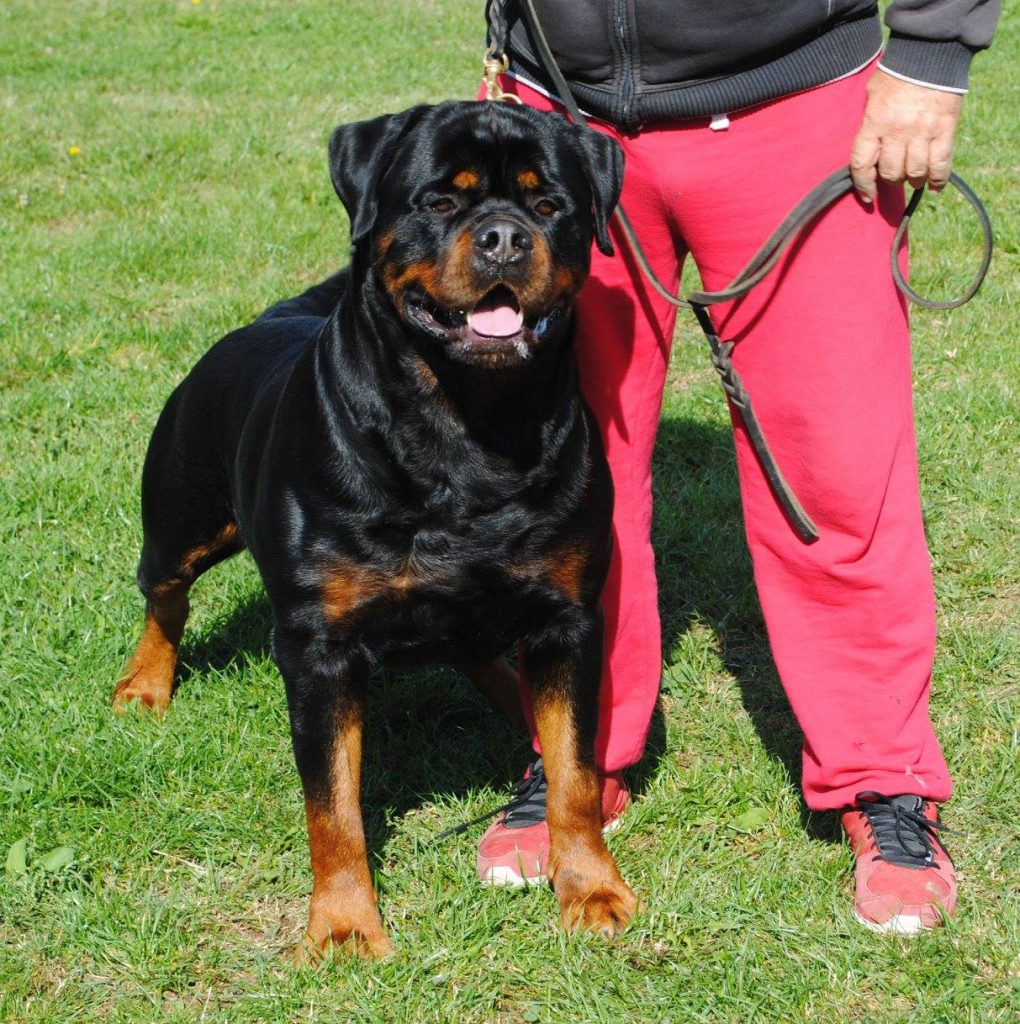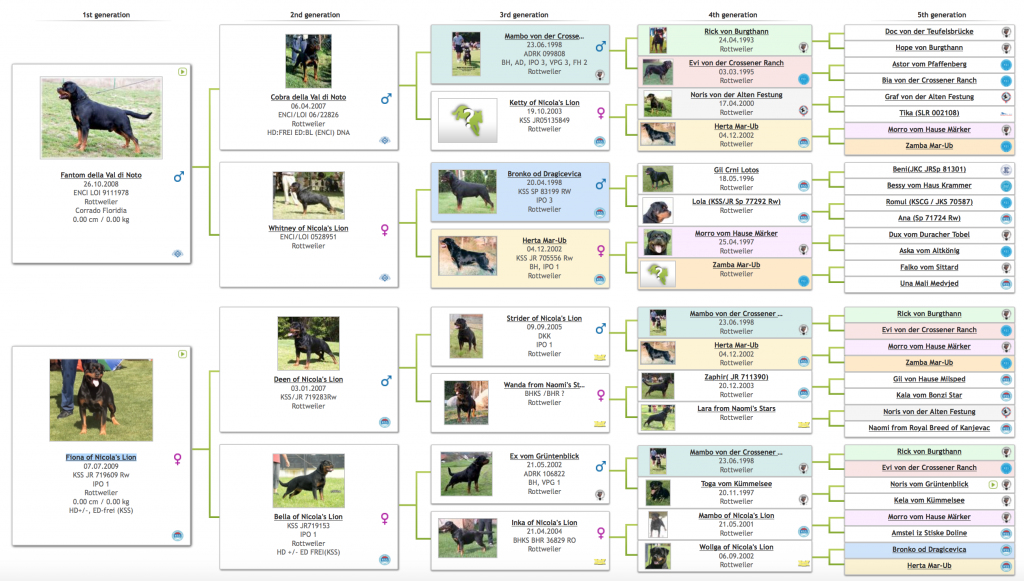 (click on pedigree to enlarge)
This is a video of young Dino in the Belgium KS in 2015.  He is on the left- check out that RIDICULOUS pumpkin head!

Here are a couple of videos of some of what Dino is producing!!
In this video, you can see how, even at such a young age, the puppies are not at all intimidated startled or even phased by the very loud noise so close of the empty jug against the bars- all they want to do is work (or at their age, more accurately, play 😉 ) They are not distracted or dissuaded!!  Between Eva's lines (SANGO!!!) and Dino- I am expecting some PHENOMENAL work prospects in this litter with the ADDED BONUS of EXTRAORDINARY CONFORMATION!!  EXTREME BONE and VERY STRONG head type!!  I cannot say enough about my expectation on this breeding!!

In this short clip, you can see more Dino babies- pay attention to head type, bone, and of course character- very young and still great drive and confidence.

(Visited 561 times, 1 visits today)