In our travels to Europe, we occasionally come across amazing dogs and pups that are available.  We will try to keep information on these dogs on this page.  If there is something in particular you are looking for, please let us know and we will personally assist you in acquiring it.
Please inform us if there is a stud, dam or breeding you are interested in an we will be happy to help you.  We can help you acquire adult females that can be offered bred to Champion males.
---
All of the pups/youth/adults that I import directly from Europe will include:
* EXPORT PEDIGREE 
* PET PASSPORT 
* CUSTOMS & BROKER FEES 
* TRAVEL TO THE USA, ESCORTED 
* INTERNATIONAL MICROCHIP
Available for immediate import:
(click on names to go directly to their webpage)
Onix Vom Haus Vujic – Guardian Rottweilers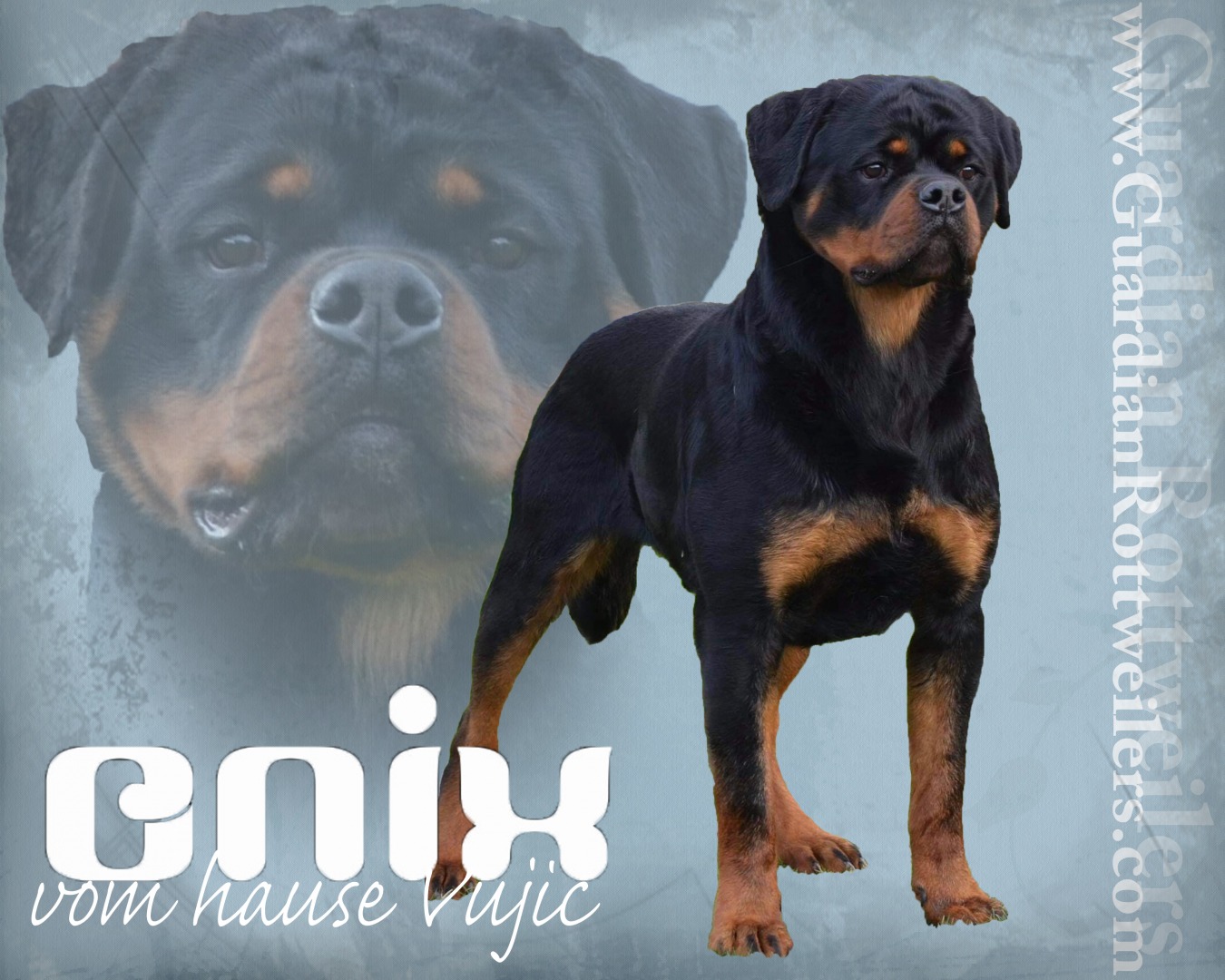 Onix is the direct son of CVRLE VON HAUSE PISTA and a grandson of both Diablo Timit Tot and Lucifer Timit-Tor!!  Onix is a large male with a very strong head.  Super temperament and already prepared for show.  Onix was born 21 September 2019.  For more information on Onix, please email: guardianrottweilers@gmail.com
---
Zion vom Zecwald
Sire: Vitus vom haus Neubrand
Dam: Indy vom Zecwald
Born: 24 April 2020
Microchip: 688038000228694
KSS: JR 703206 Rw
HD- Frei (excellent); ED- BL (good)
JLPP n/n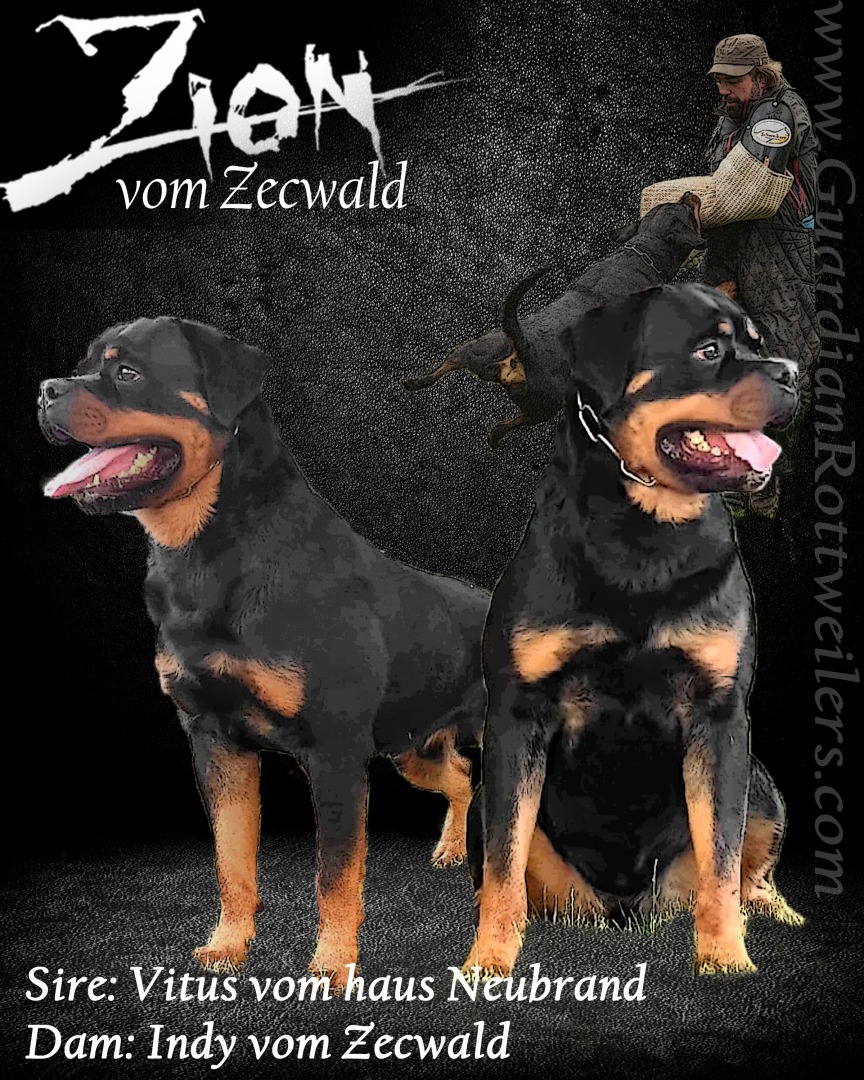 ---
YOUTHS FOR SALE
If there is a particular youth you are interested in, please let us know and it will be my pleasure to help.
---
Please visit our IMPORTS page for available puppy, youth or adult IMPORTS.
Please click here for our GR Import Contract.
(Visited 1,299 times, 2 visits today)