Guardian Rottweilers V Litter
Sire: Duncan Timit-Tor
(Eminem Vom Hause Edelstein x Una Rott King)
Dam: Gandza von hause Pista
(Cvrle Von Hause Pista x Lea Von Hause Pista)
Born: 04 Aug 2021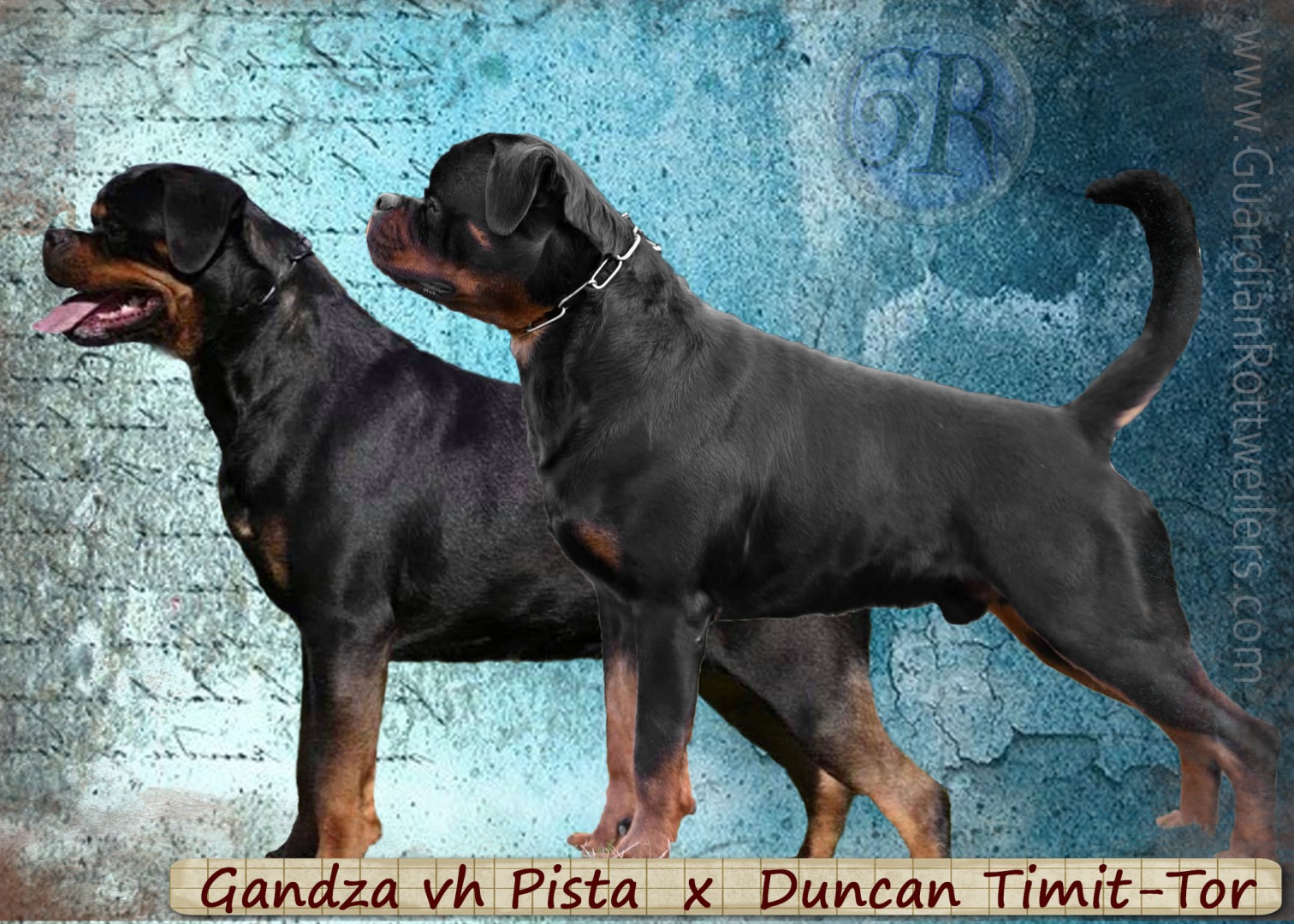 Gandza is the FULL SISTER of Gucci vh Pista!  This breeding to Duncan Timit-Tor will yield big, strong, powerfully built pups with prominent, typey heads.
Venus
RESERVED!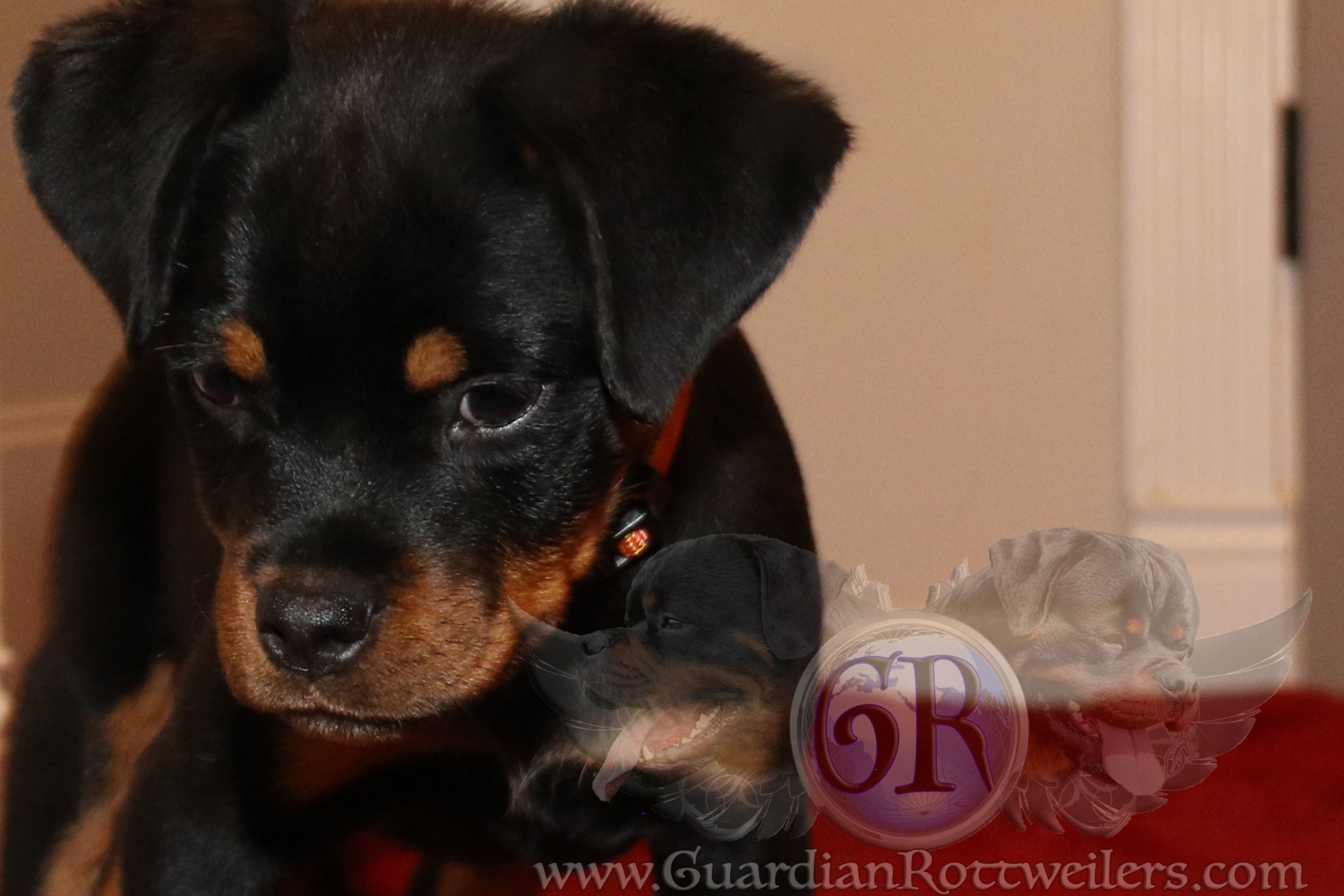 Vanya
RESERVED!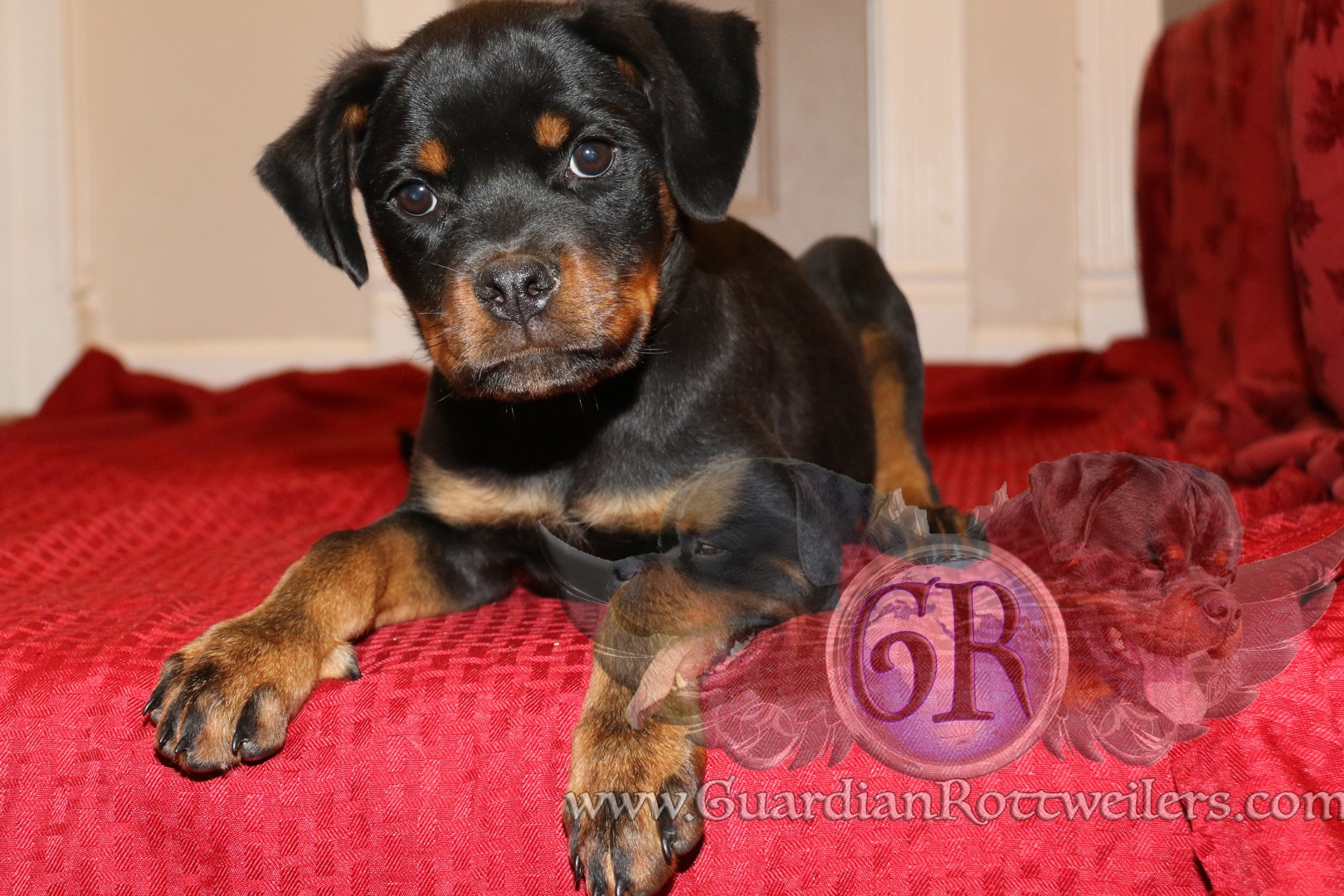 Venita
RESERVED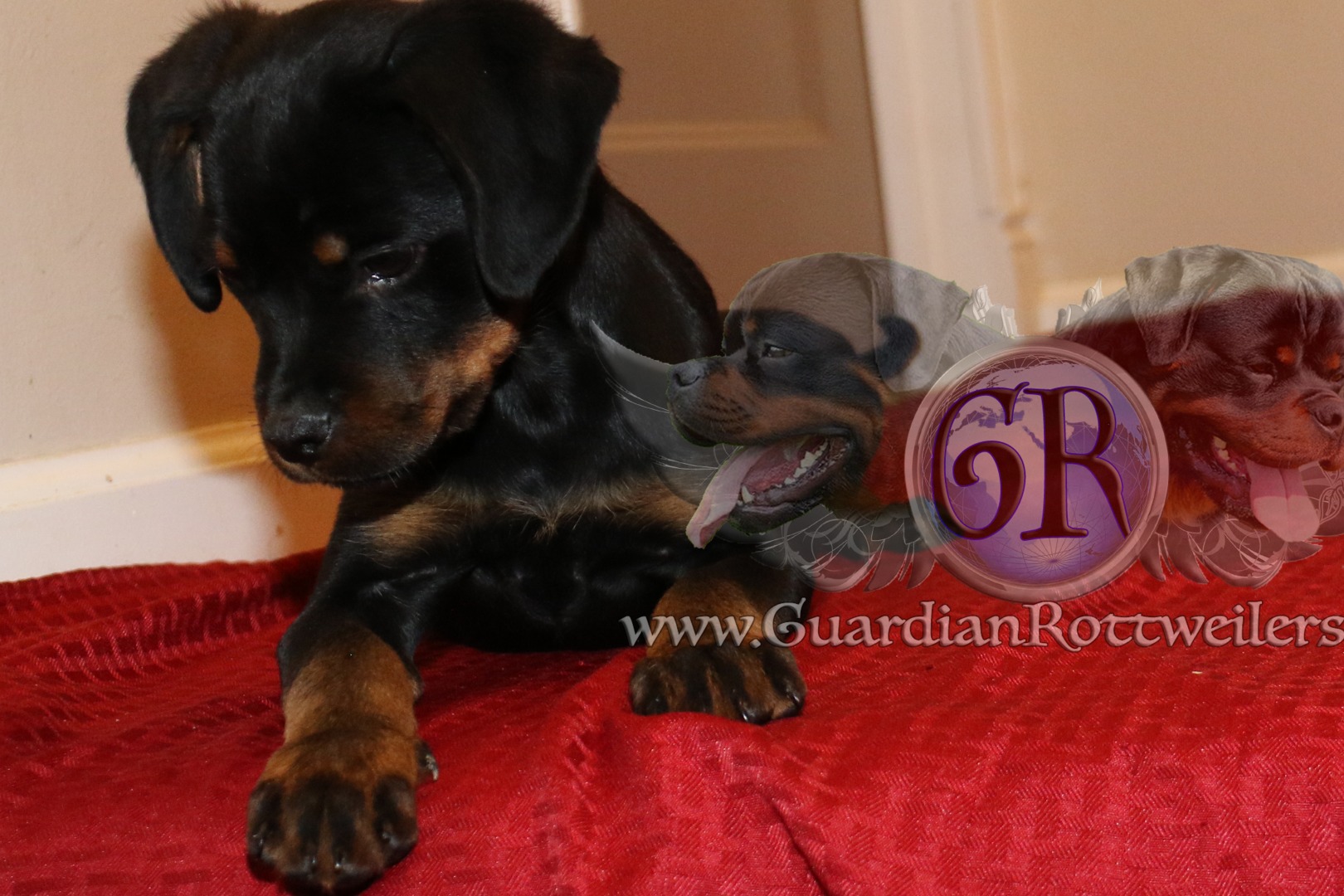 ---
Guardian Venus von Gottschalk
Venus is doing great. Growing and healthy. She has fitted right in. Venus and my grand daughter are going to be partners in crime that is for sure. They love each other and play with each other very well. When my granddaughter isn't at my house she has 3 Rottweilers brothers that she plays with. She will start her obedience class in January. Potty training is going. She hardly makes a mess in the house.
How is (Miguel) doing? I meant to ask that on the last email.
(Visited 1,813 times, 1 visits today)