Ava von hause Pista
Sire: Rolex Von Hause Pista
(Rik Darel x Fani von hause Pista)
Dam: Rana of Nicola's Lion
(Dino of Nicola's Lioin x Perla Crni Vitez)
Born: 28 September 2018
Chip: 070043000098910
KSS: JR 79574 Rw
AKC: WS71782602
DNA: V976703
HD-A ;ED-0 (FCI)
JLPP: n/n  (FCI)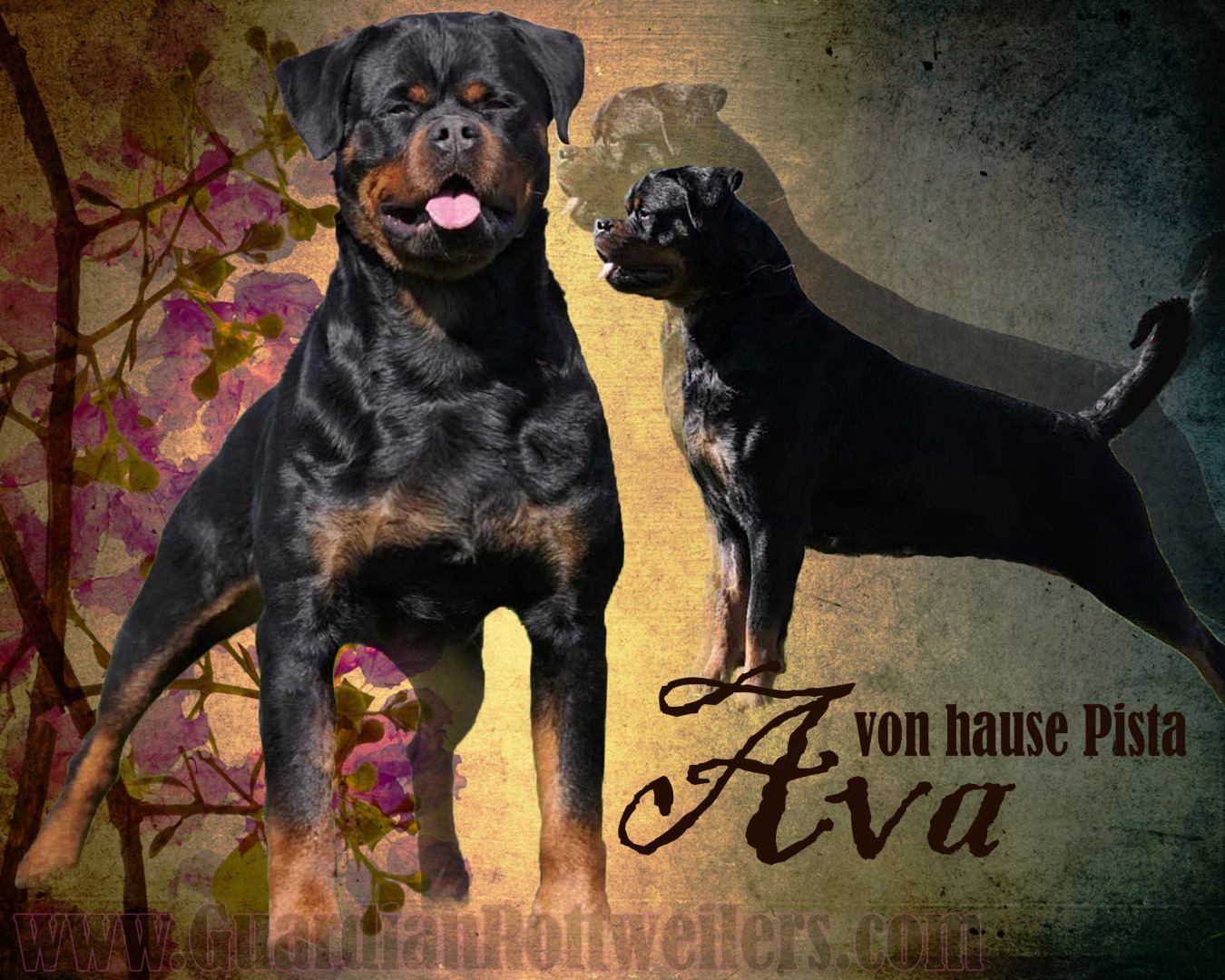 Ava is an incredible female who bring together some of the most revered ADRK German bloodlines, with some of Serbia's top producing bloodlines, and polishes it off with one of my favorite Bosnian bloodline!  Ava is the granddaughter of Dino of Nicola's Lioin and Rik Darel and a direct daughter of Aleksandar's most notable male, Rolex Von Hause Pista!  Ava is a linebreed on one of the best moving Rottweilers I have ever had the privilege of seeing alive, Python Crni Lotos!  She is also a perfectly stacked linebreed on legendary Mambo von der Crossener Ranch, easily the most internationally recognizable ADRK German Rottweiler stud of all time!  Ava is a balanced female who loves to work, but equally loves to love.  She has a biddable, quiet nature and excellent overall conformation without being overly extreme in any aspect.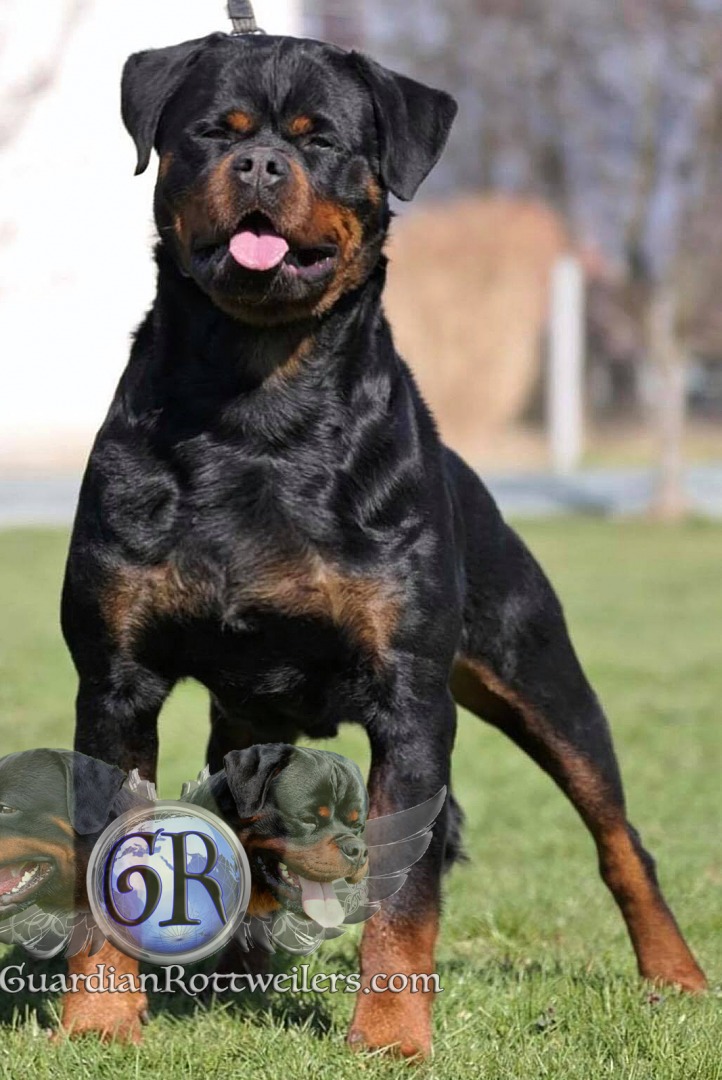 Sire:
Candidate for International Champion
Rolex Von Hause Pista
Sire: Rik Darel
Dam: Fani Von Hause Pista
JR 726683 Rw
CHIP# 688035000124866
HD A; ED 0
Young Champion of Serbia
Adult Champion of Montenegro
Balkan Champion
Grand Champion
3x Youth Winner
3x Youth Best of Breed
Junior Best of Group
Junior Best in Show
2x CAC; 2x CACIB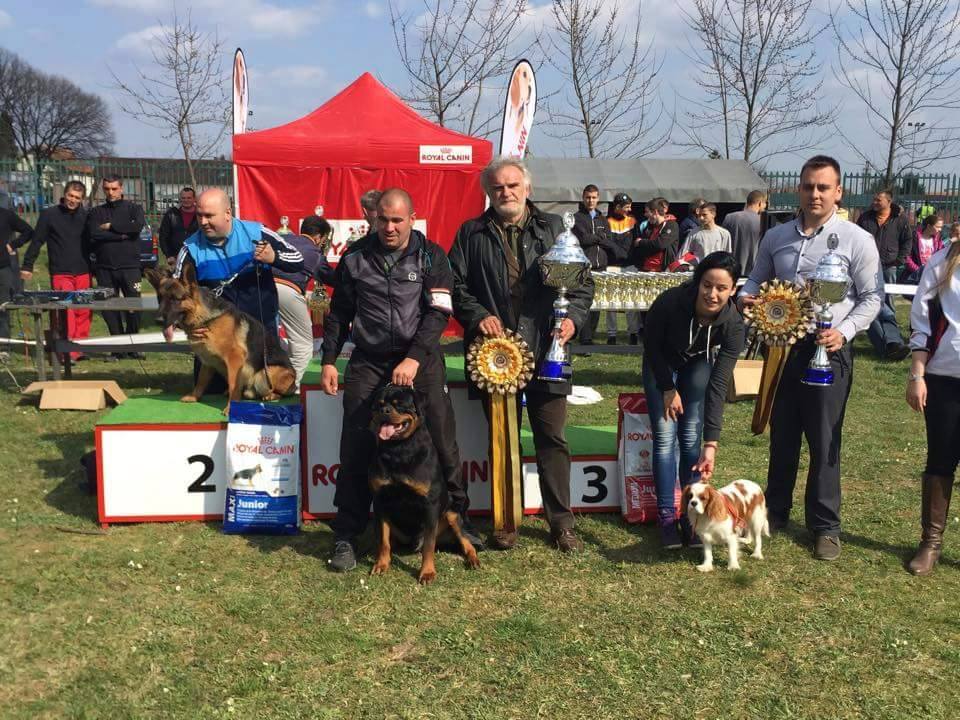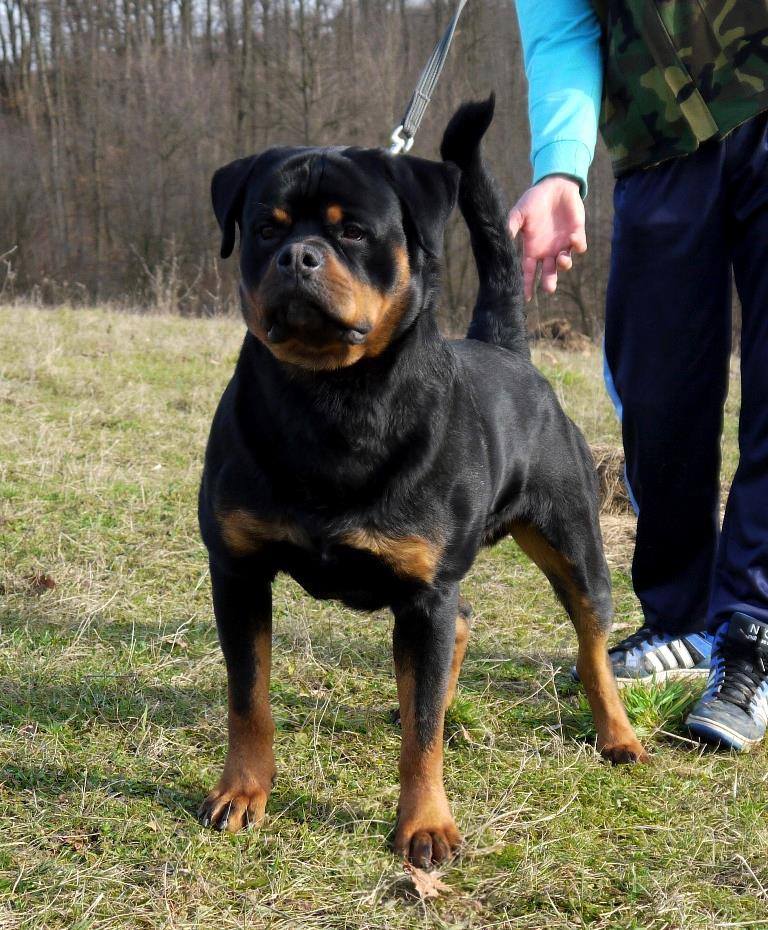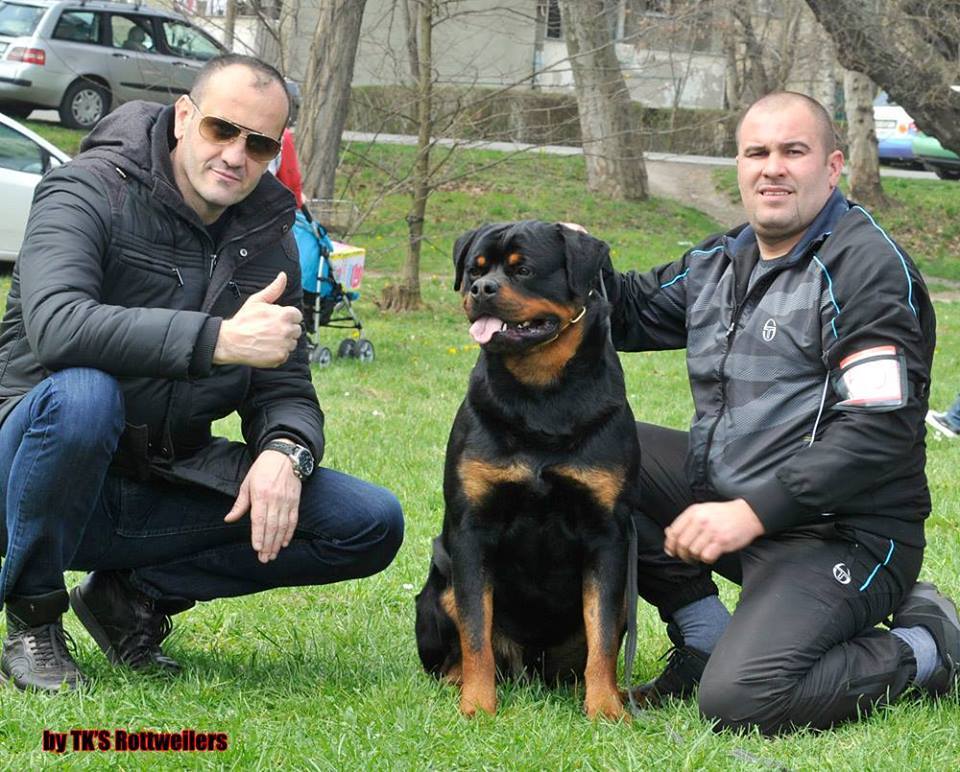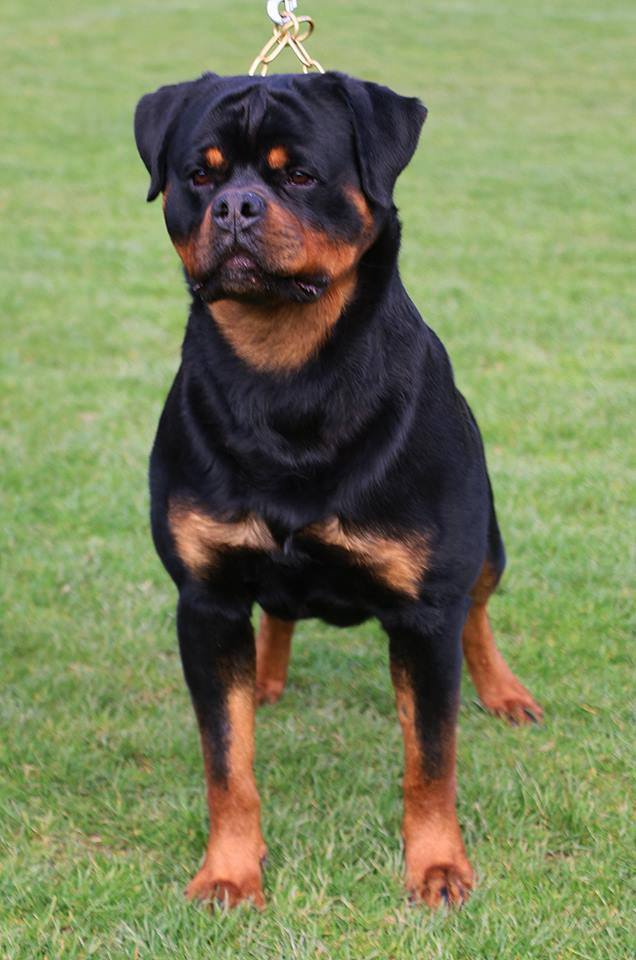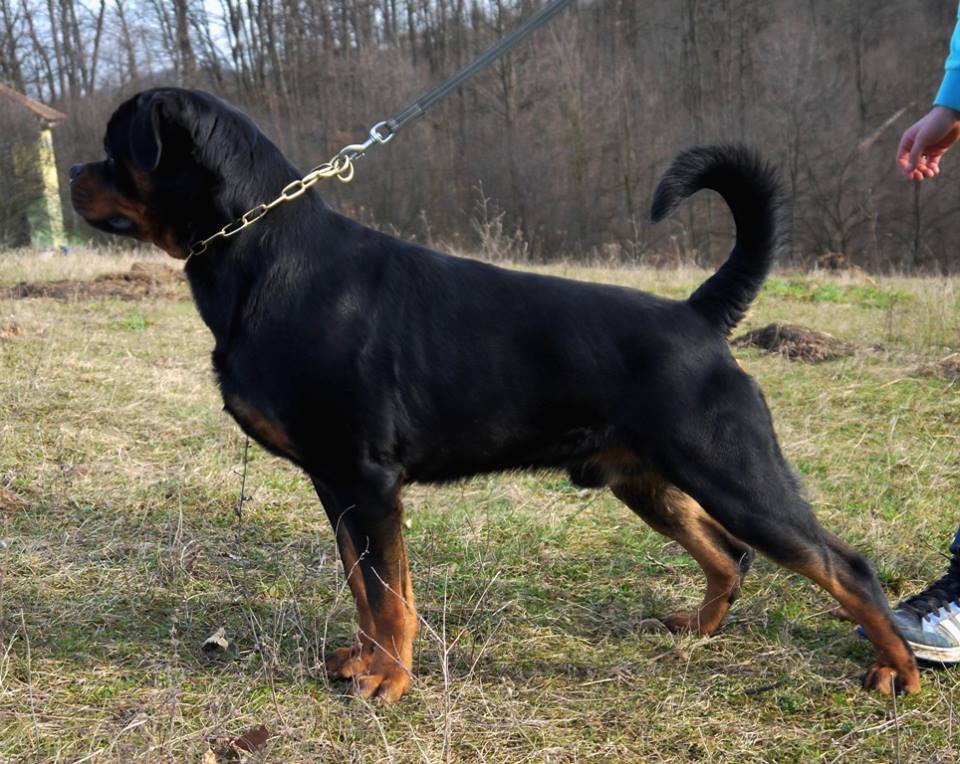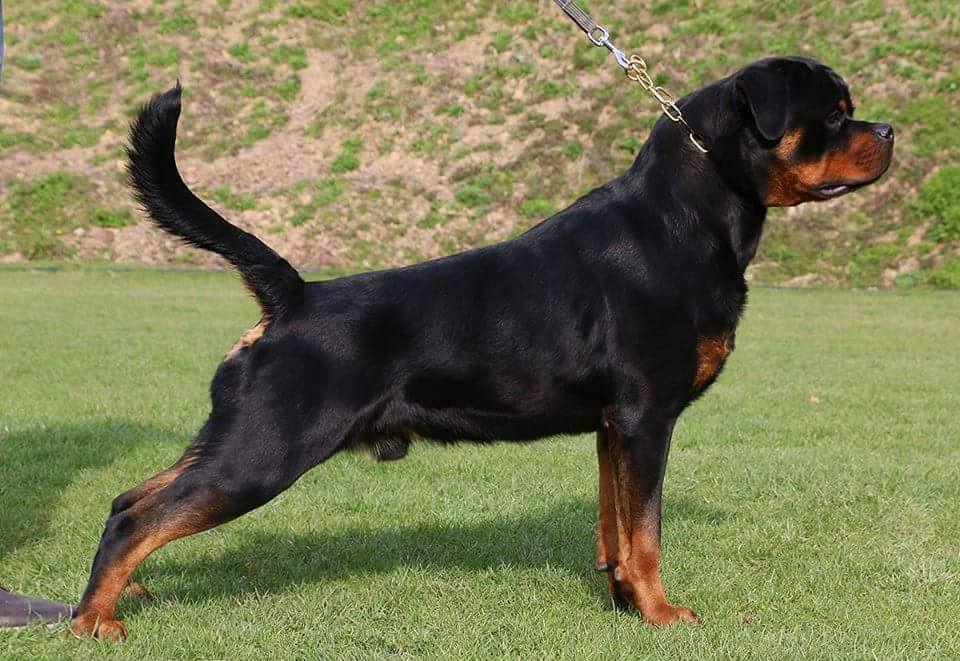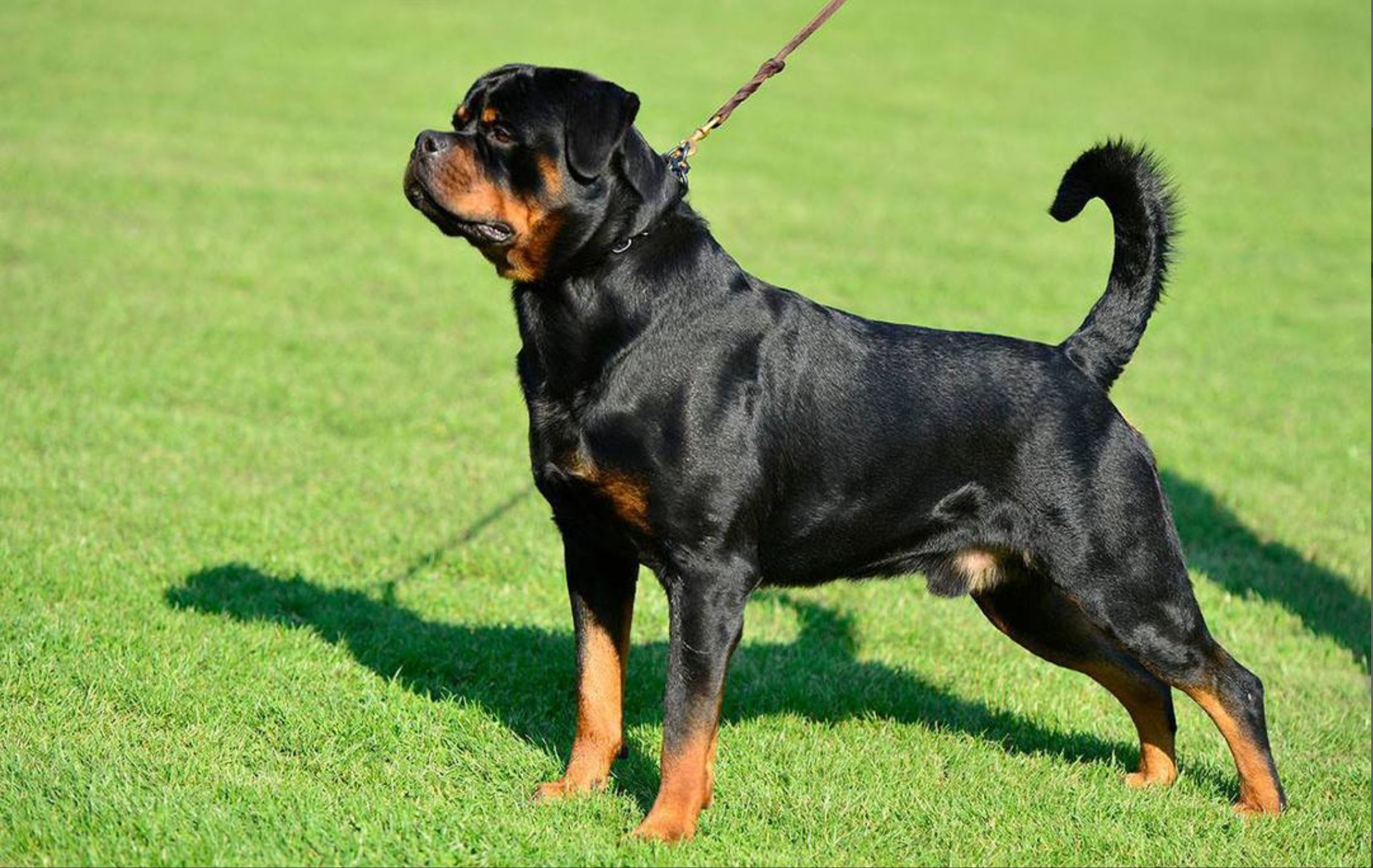 Dino of Nicola's Lion
Sire:  Fantom della Val di Noto
Dam: Fiona of Nicola's Lion
HD-A ED-O
IPO-1
DNA
JLPP – Free
Champion of Serbia
25.7.2015. KS Belgium: V3 (judge: Srdjan Knezevic)
26.7.2015. ADRK Nordseekutenshau: V1-Anw.Dt.Ch.VDH (judge: Siegmund Trebschuh)
16.8.2015. Sremsieger show – Stara Pazova: V1-CAC (judge: Olga Grin)
28.8.2015. ADRK spec. rottw. show.: V (judge: Lavrinovich)
29.8.2015. ADRK KS: V (judge: Hans J. Radtke)
19.9.2015. Balkansieger: V2-R.CAC (judge: Zec Vladimir)
20.9.2015. Macedoniasieger: V2-R.CAC (judge: Olga Grin)
12.9.2015. CAC Cacak: V1-CAC-BOB-R.BOG (judge: Nikola Angelkovski)
10.10.2015. CACIB Obrenovac: V2-R.CAC (judge: Gere Tibor)
17.10.2015. CACIB Pozarevac: V1-CAC-CACIB-BOB-BOG (judge: Dragan Babic)
25.10.2015. CAC Debeljaca: V1-CAC-BOB (judge: Milenkovic Branko)
31.10.2015. Radunid del Sud-Campaniasieger 2015, Italy: V2, RCAC (sudija: Anton Spindler)
01.11.2015. Radunid del Sud-Campaniasieger 2015, Italy: V1, CAC (sudija: Erika Stepanauskiene)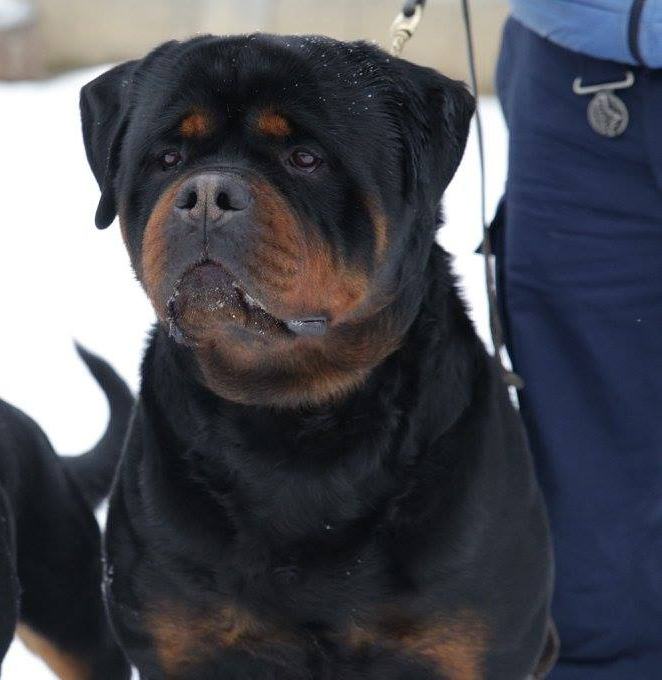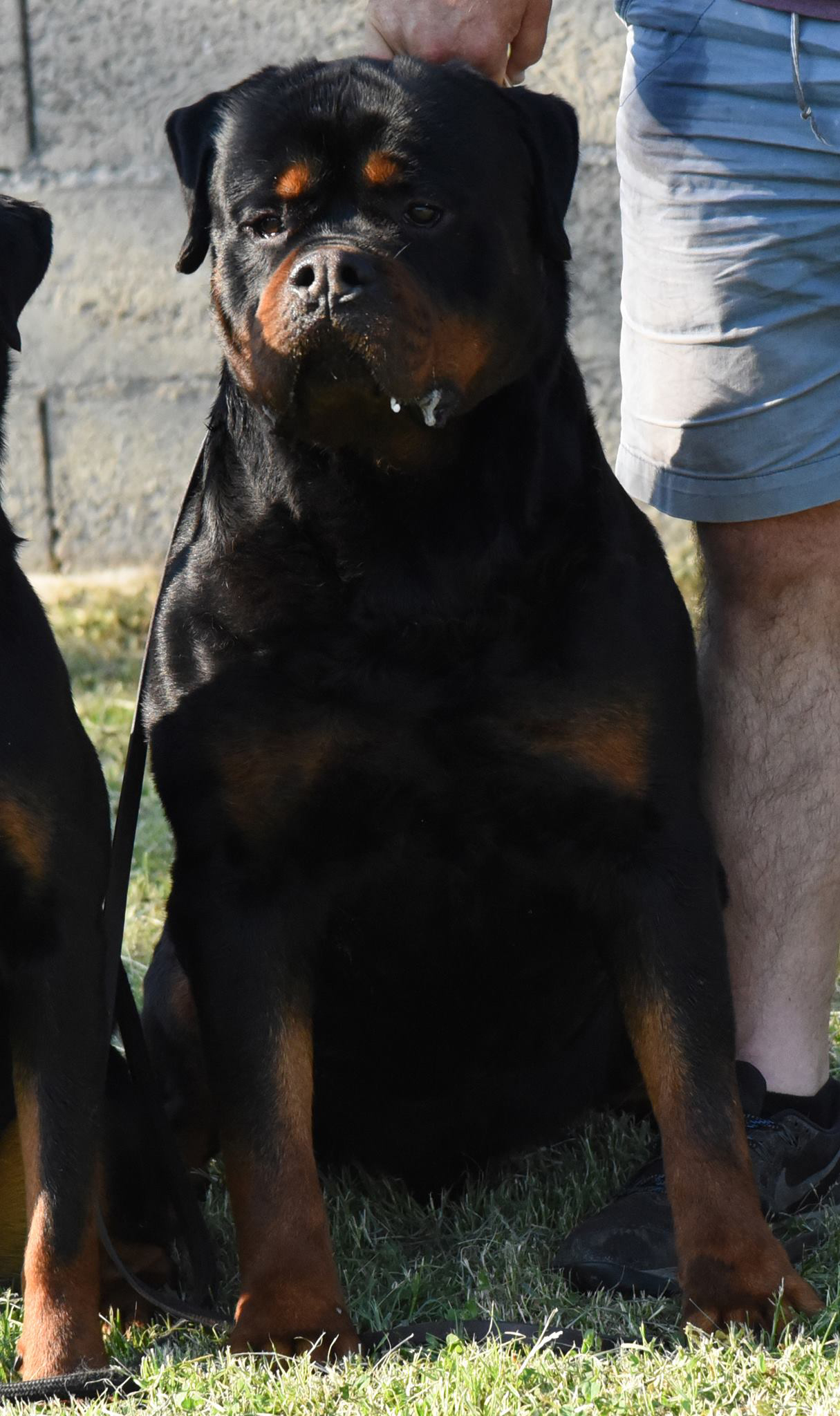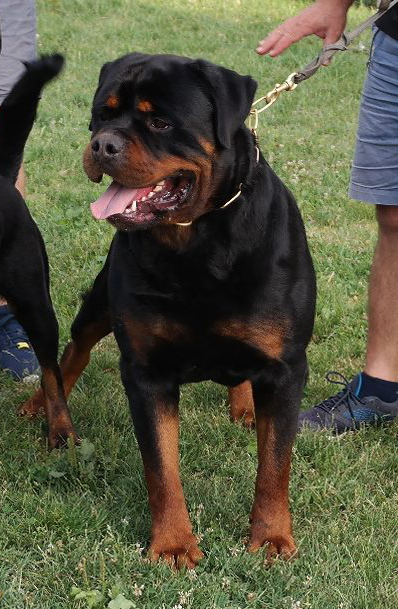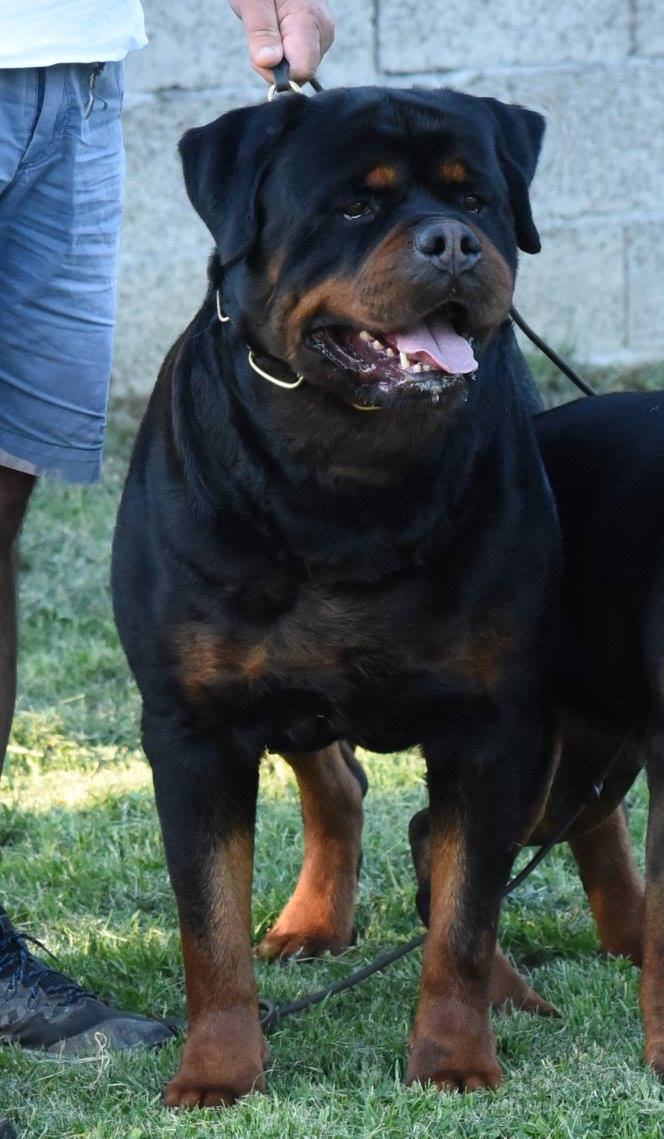 (Visited 406 times, 1 visits today)