Import: Montecarlo x Boni
Sire: Montecarlo Vom Zica Maradona
(Diablo Timit-Tor x Masa Timit-Tor)
Dam: Dam: Boni Alpha Canis Rott
(Rolex Von Hause Pista x Diva Alpha Canis Rott)
Born: 02 January 2021
Sorry, we do not have any pups available in Montecarlo's litter.

Boni's beautiful boys (50 days old)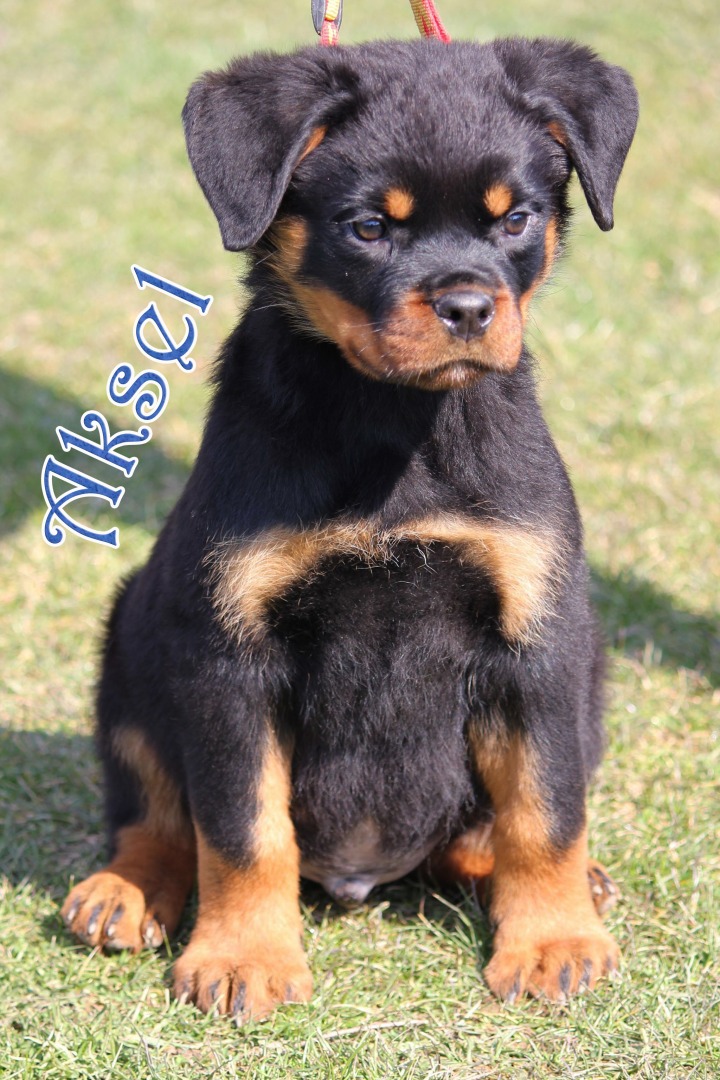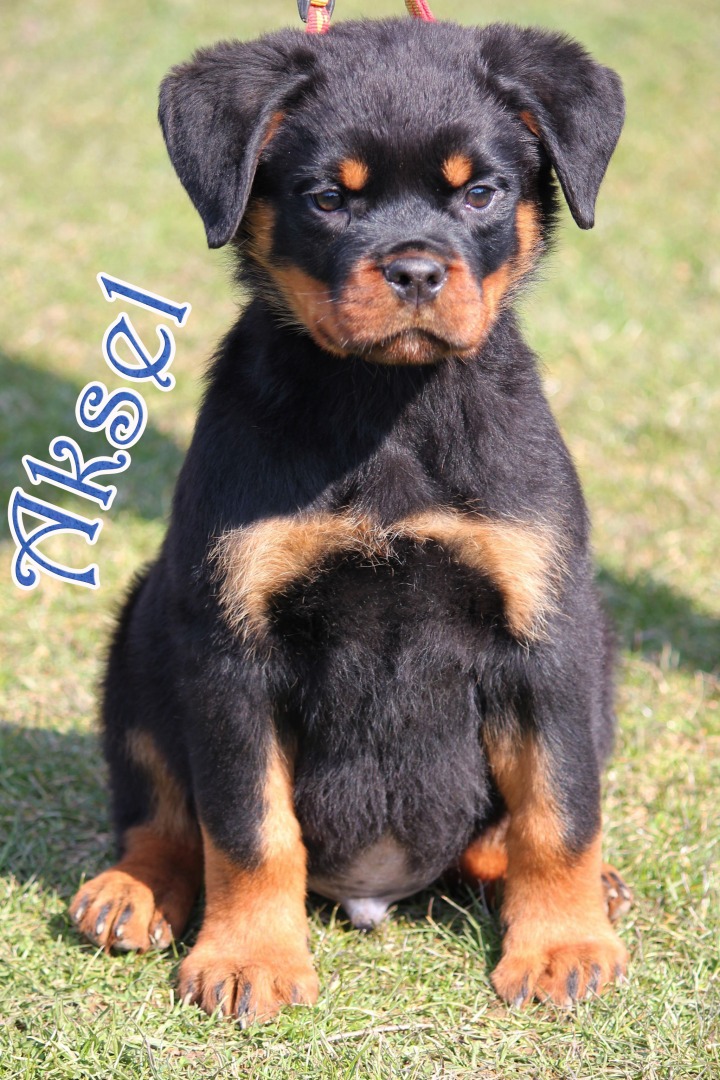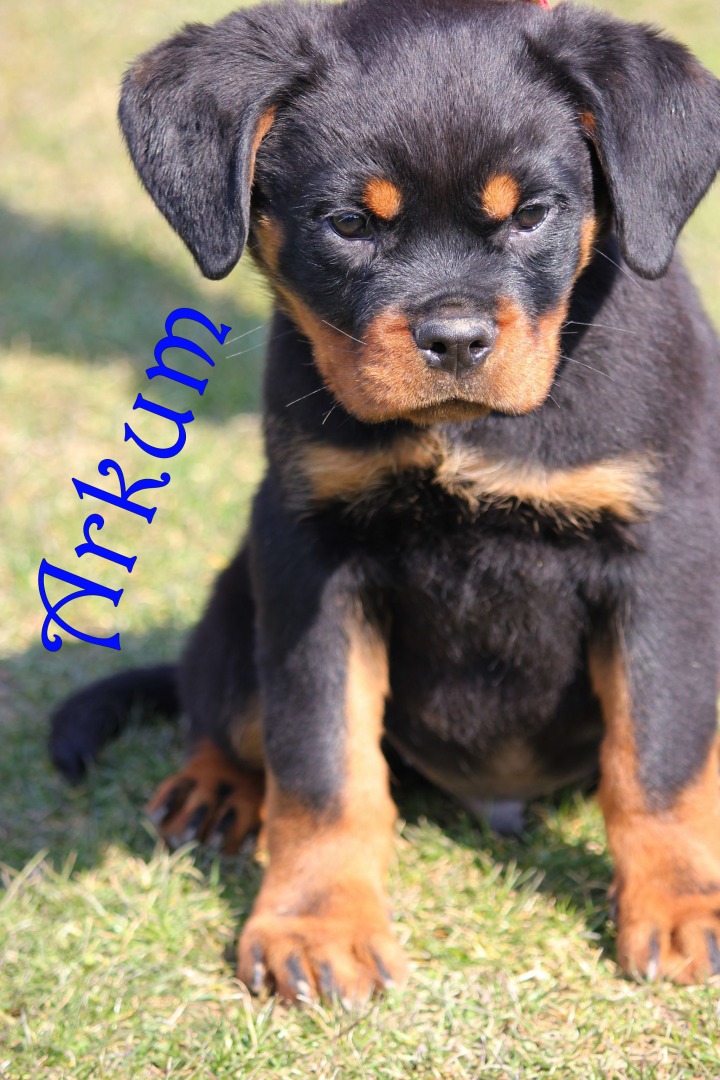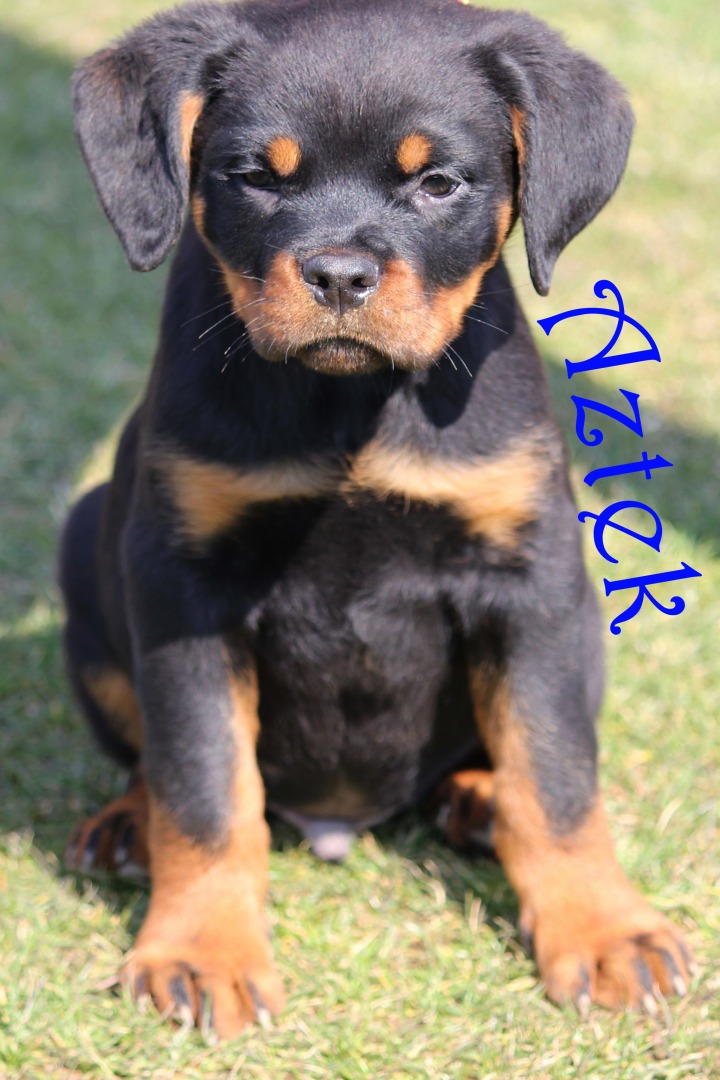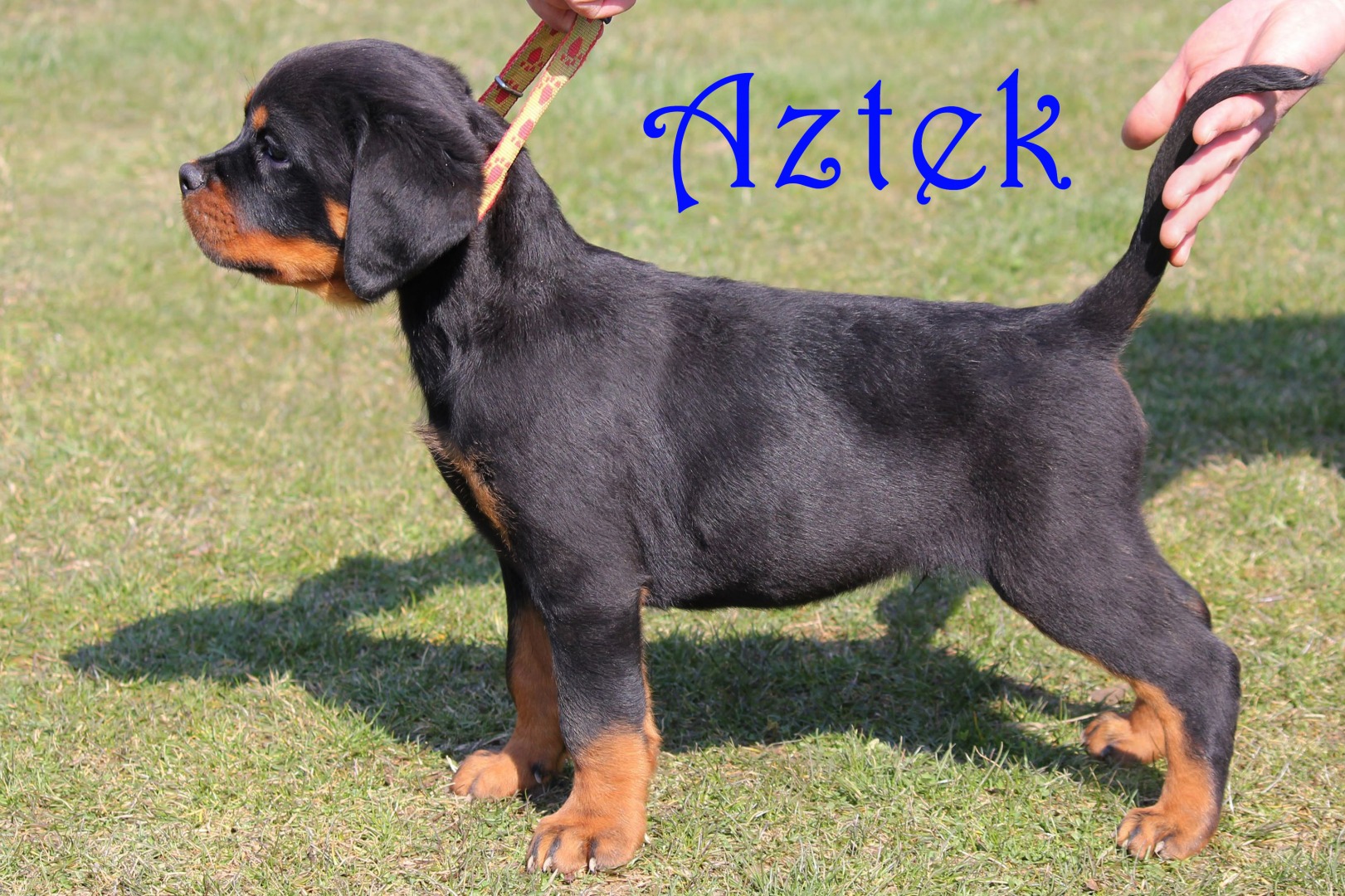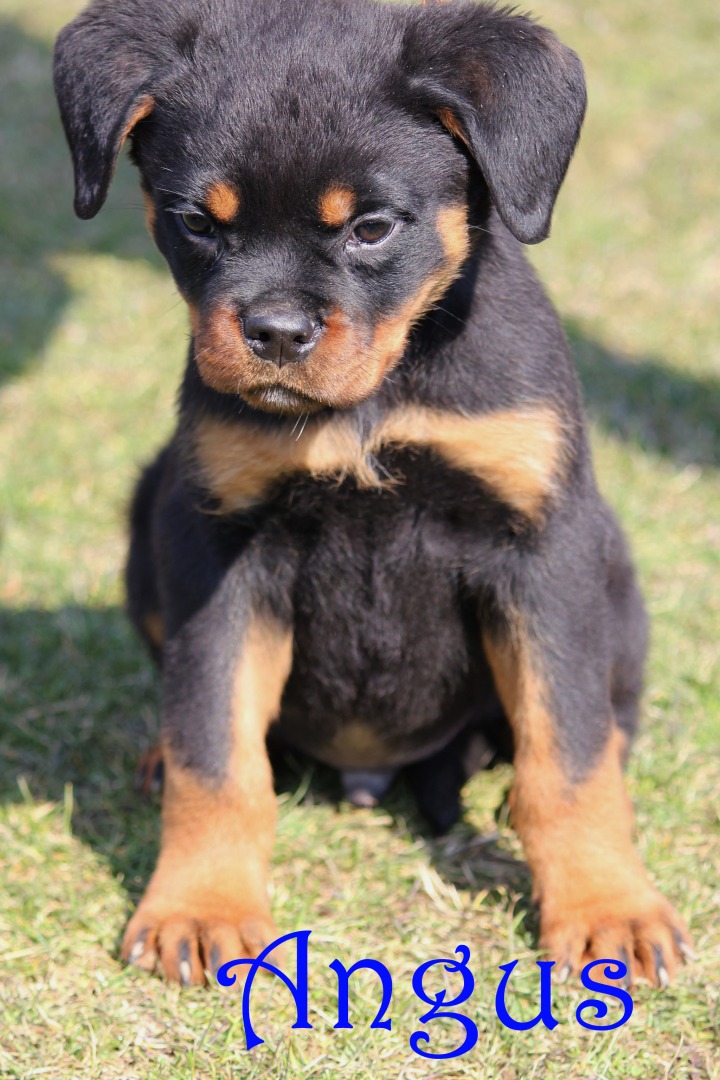 There is not a single generation in this pedigree that is not chuck full of SUPER STARS!!  Here are just a few highlights:
The father, Montecarlo, is FULL BROTHER to our GORGEOUS, SUPER DARK Mickey Mouse vom Zica Maradona!!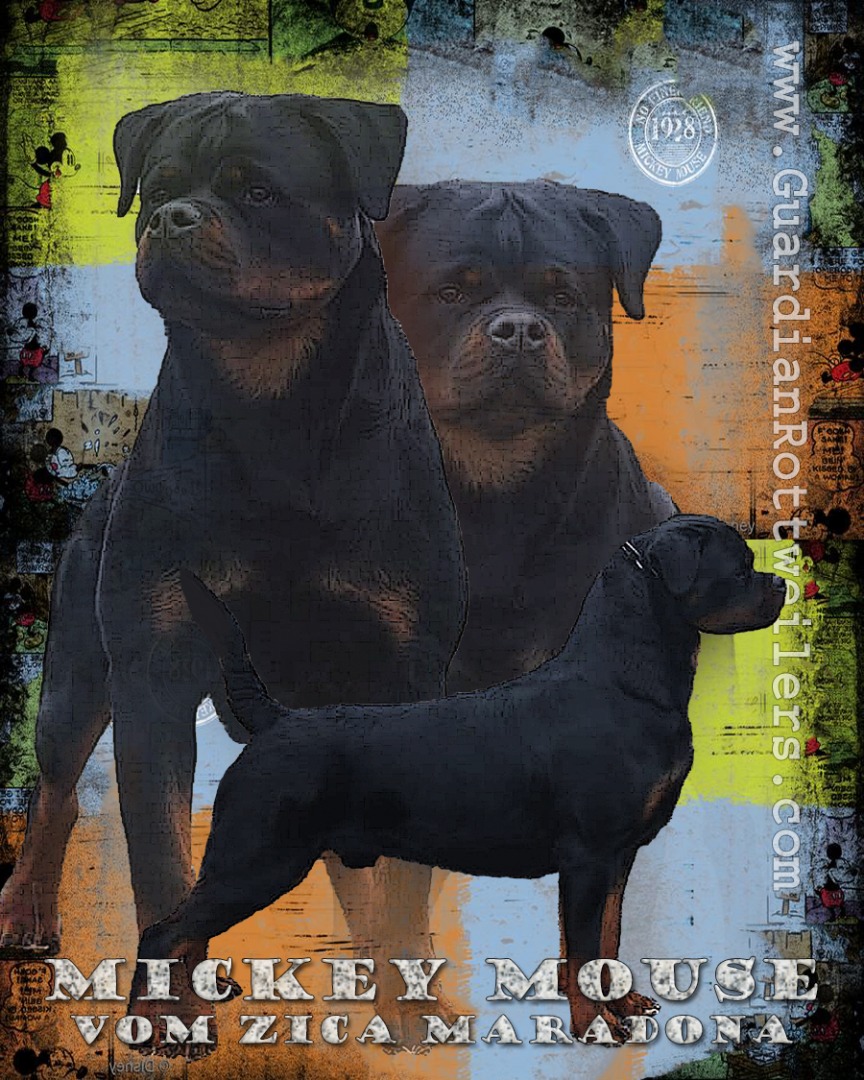 Candidate for INTERNATIONAL CHAMPION
Rolex Von Hause Pista
(Rik Darel x Fani Von Hause Pista)
JR 726683 Rw
CHIP# 688035000124866
HD A; ED 0
YOUNG CHAMPION OF SERBIA
ADULT CHAMPION OF MONTENEGRO
BALKAN CHAMPION
GRAND CHAMPION
3x YOUNG WINNER
3x YOUNG BEST OF BREED
JUNIOR BEST OF GROUP
JUNIOR BEST OF SHOW
2x CAC; 2x CACIB

Luna's grandsire (Rolex' father)
Champion Rik Darel
(Hero von der Tonberger Höhe x Tika Flash Rouse )
PKR II-111189
HD-Frei; ED- Frei
Yuong Champion Poland
CACIB

Hero von der Tonberger Höhe
ZTP
VPG II
BH
HD- Frei; ED- Frei
VDH, ADRK-JUGEND
VDH-Youth Champion
ZWICKAUJUGENDSIEGER
THURINGENRJUGENDSIEGER
LANDESJUGENDSIEGER
DRESDENJUGENDSIEGER
JUGENDSIGER, FCI 2
Multi VI

Monaco vom Zica Maradona
JR 719862 Rw
IPO I
BH
Europa Junior Winner
Junior BOB
 
Rex Timit-Tor
JR 725847RW
HD B, ED 1
Champion Montenegro

Diablo Timit-Tor
Sire: Lucifer Timit-Tor
Dam: Hera Timit-Tor
HD- frei; ED- frei
JLPP N/N
DNA
AD
BH
IPO-1

Lex vom Hause Edelstein
Sire:  Brabus vom Hause Edelstein
Dam: Cym od Vadanora
Born: 12.12.2012
HR 16233 RW
Chip: 191100000593723
Eye color: 1b
Height 66cm
HD- Frei; ED- Frei
ZTP, DNA, IPO I
BALKAN JUGEND SIEGER 2014
DONAUJUGENDSIEGER 2013
Vice Ö – BUNDESJUGENDSIEGER 2013
YOUTH FOREGIAN ALBA REGIA CUBWINNER 2013!!!!
YOUNG CHAMPION OF SLOVENIA
YOUNG CHAMPION OF CROATIA
YOUNG CHAMPION OF AUSTRIA
ZAGREB JUNIOR WINNER 2013
IFR BABY WORLD CHAMPION
9 x BEST YOUNG MALE
6 x J. BEST OF BREED
Multi BOS
5 x BEST OF BREED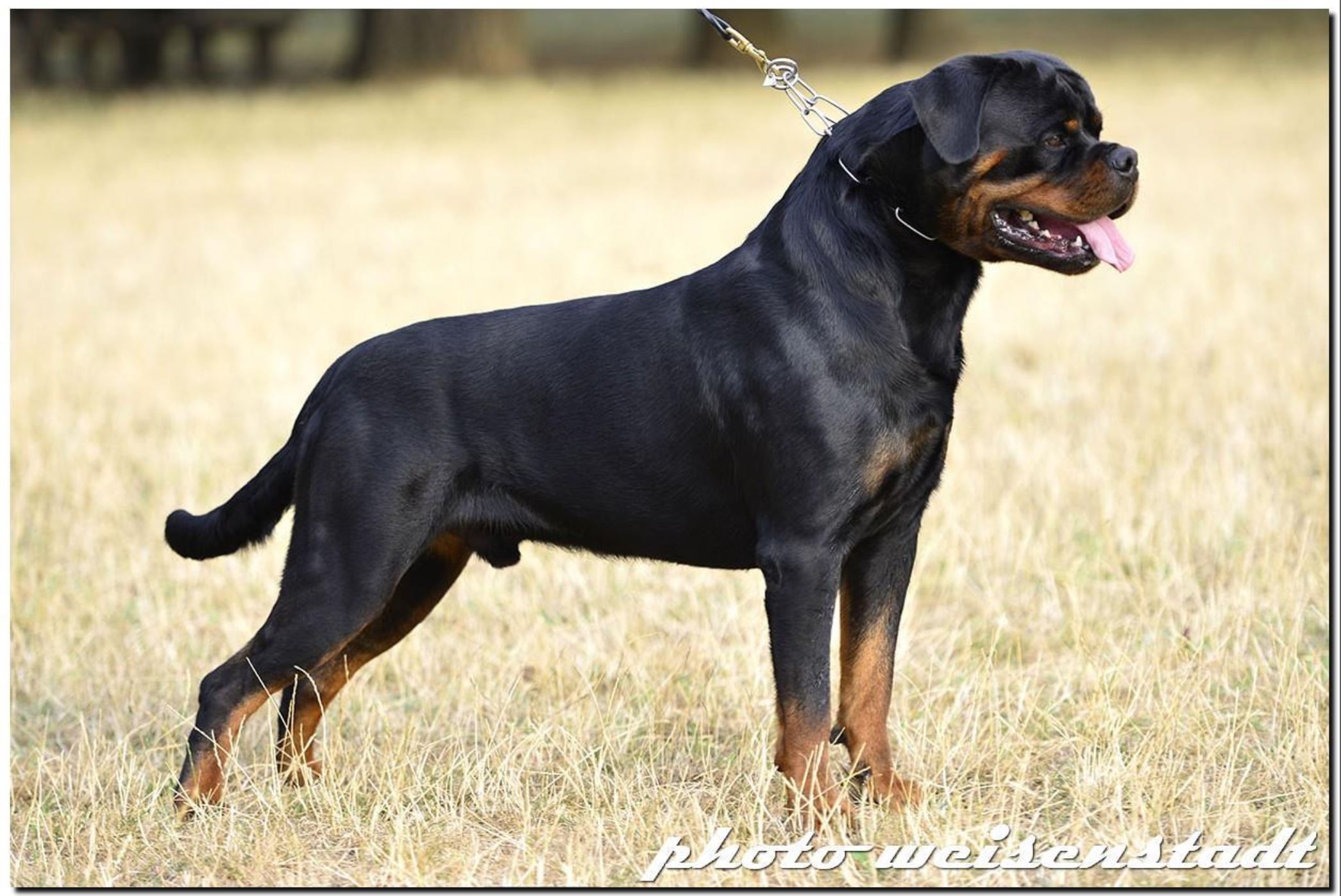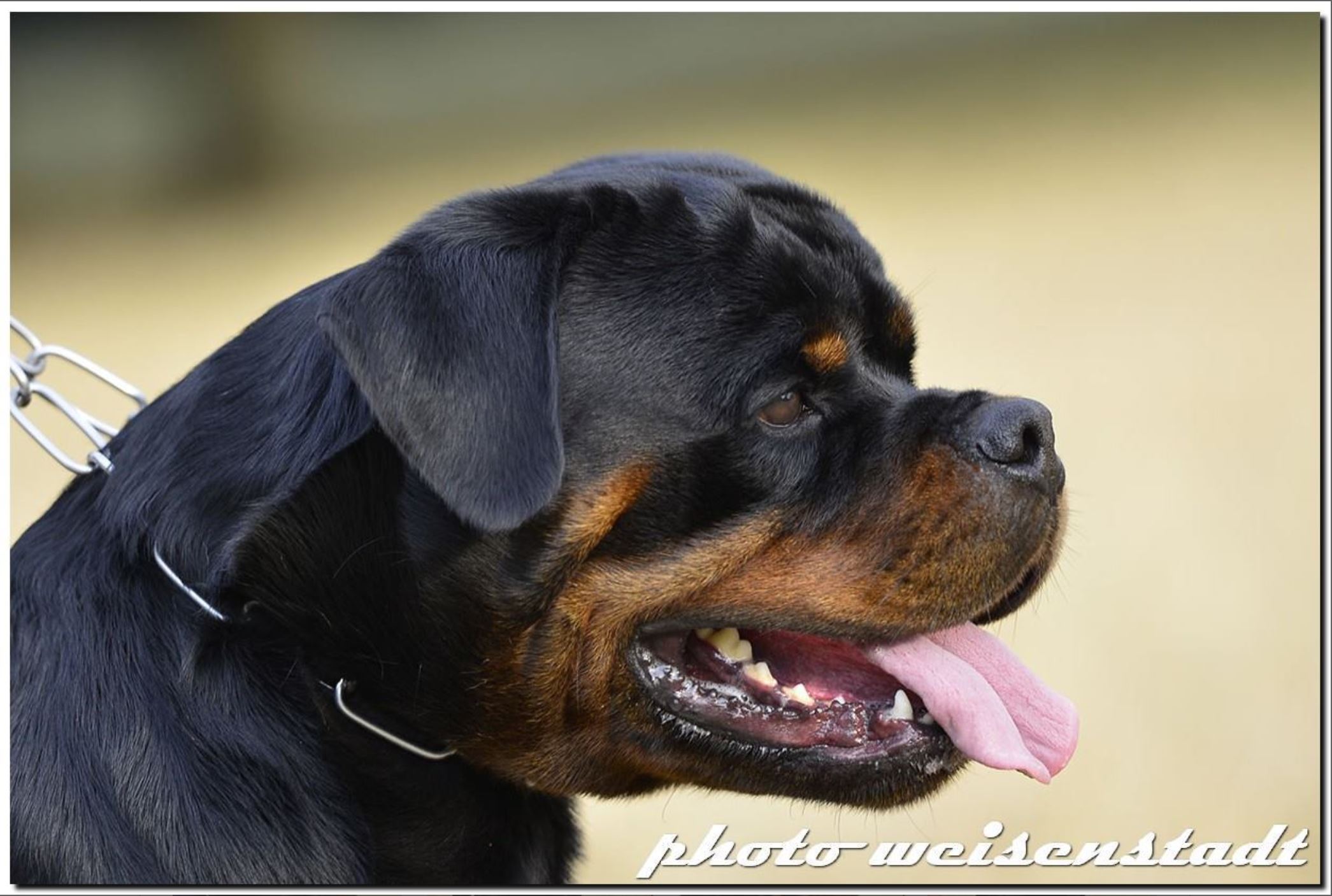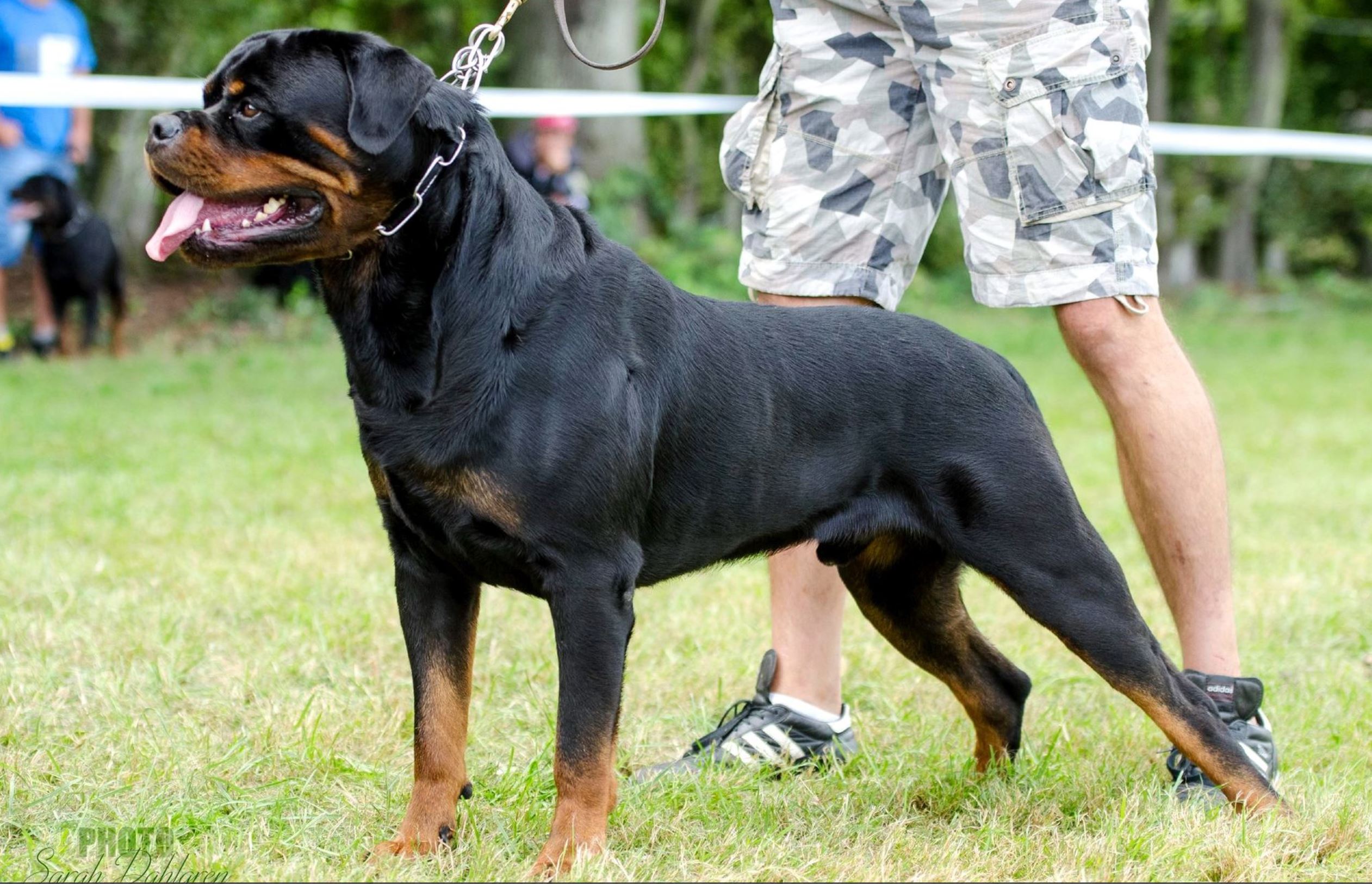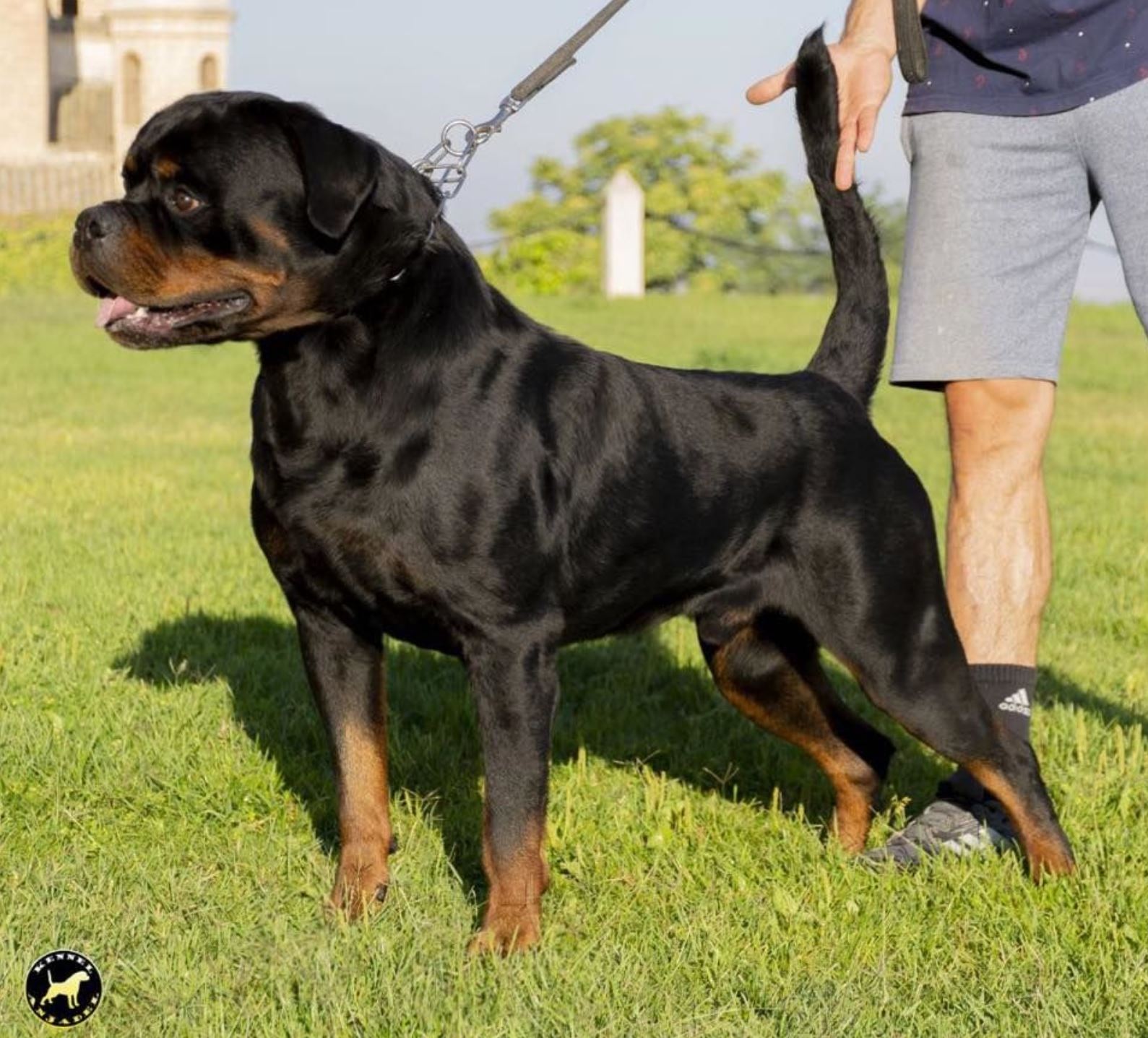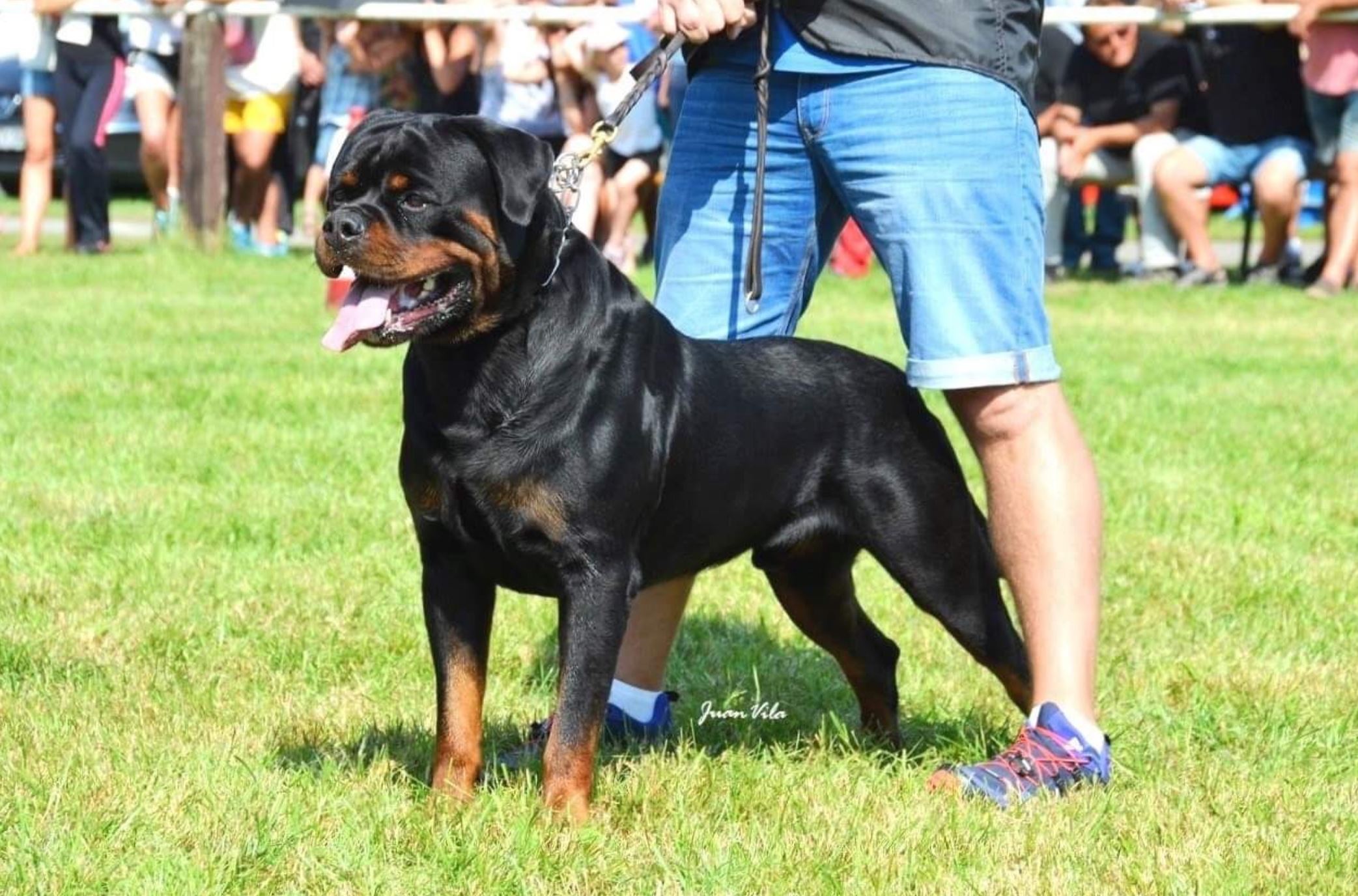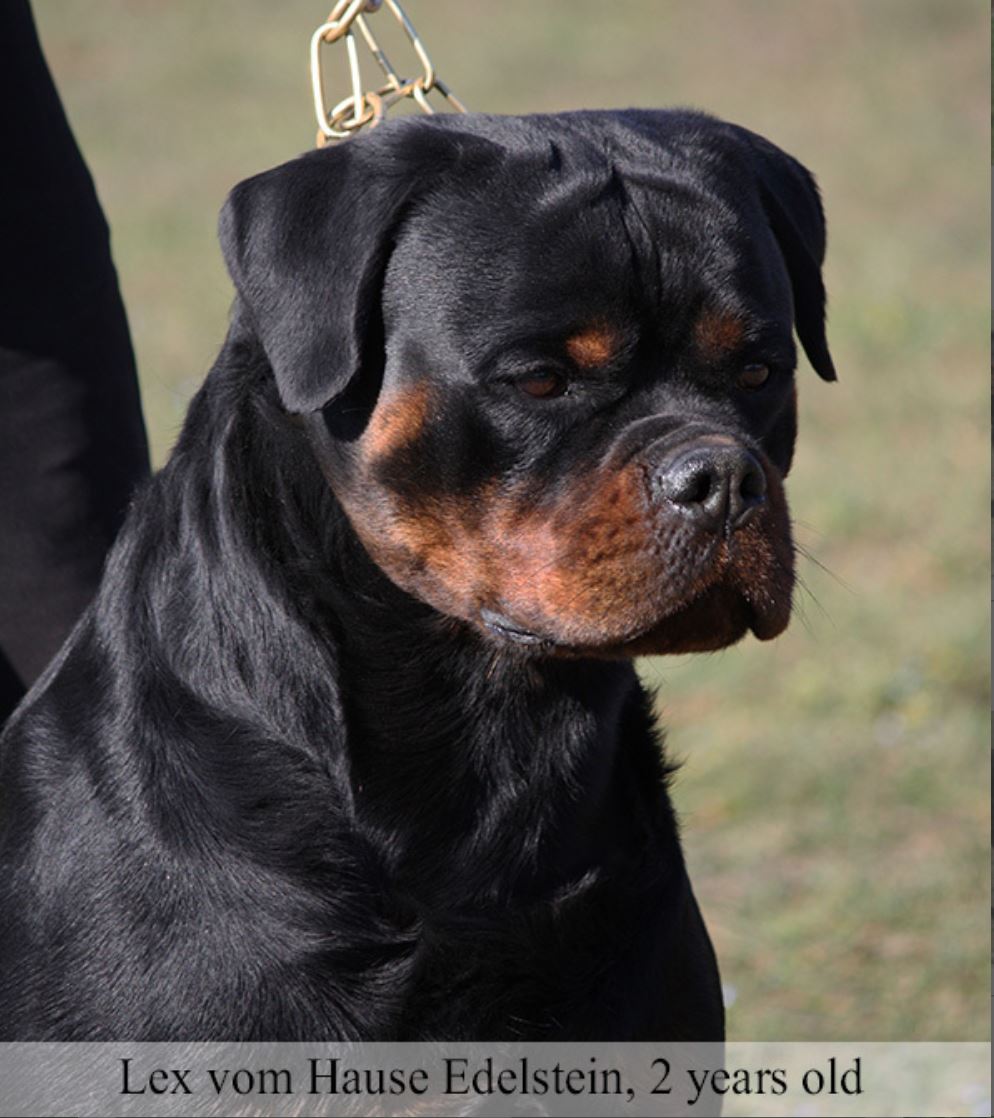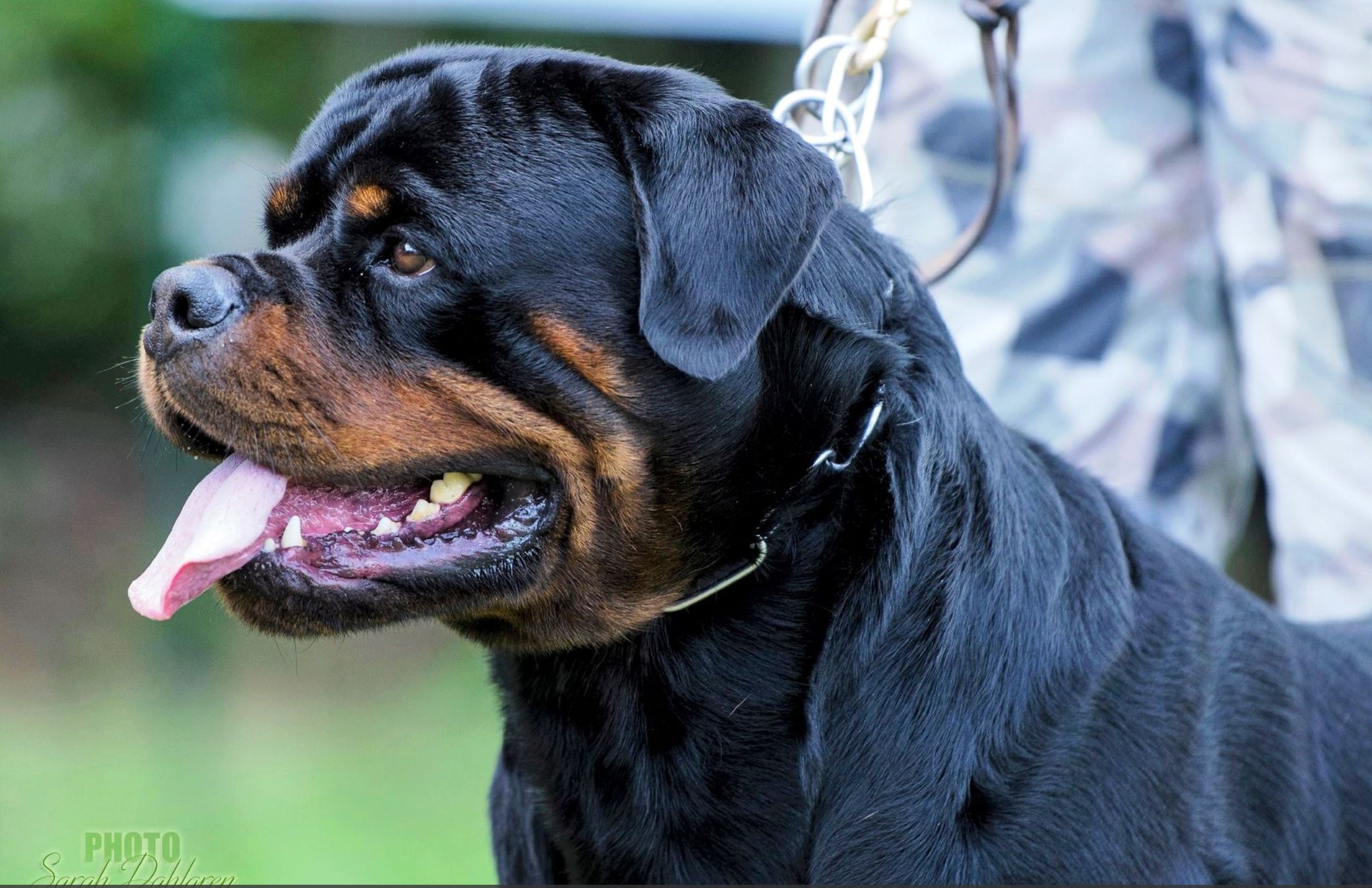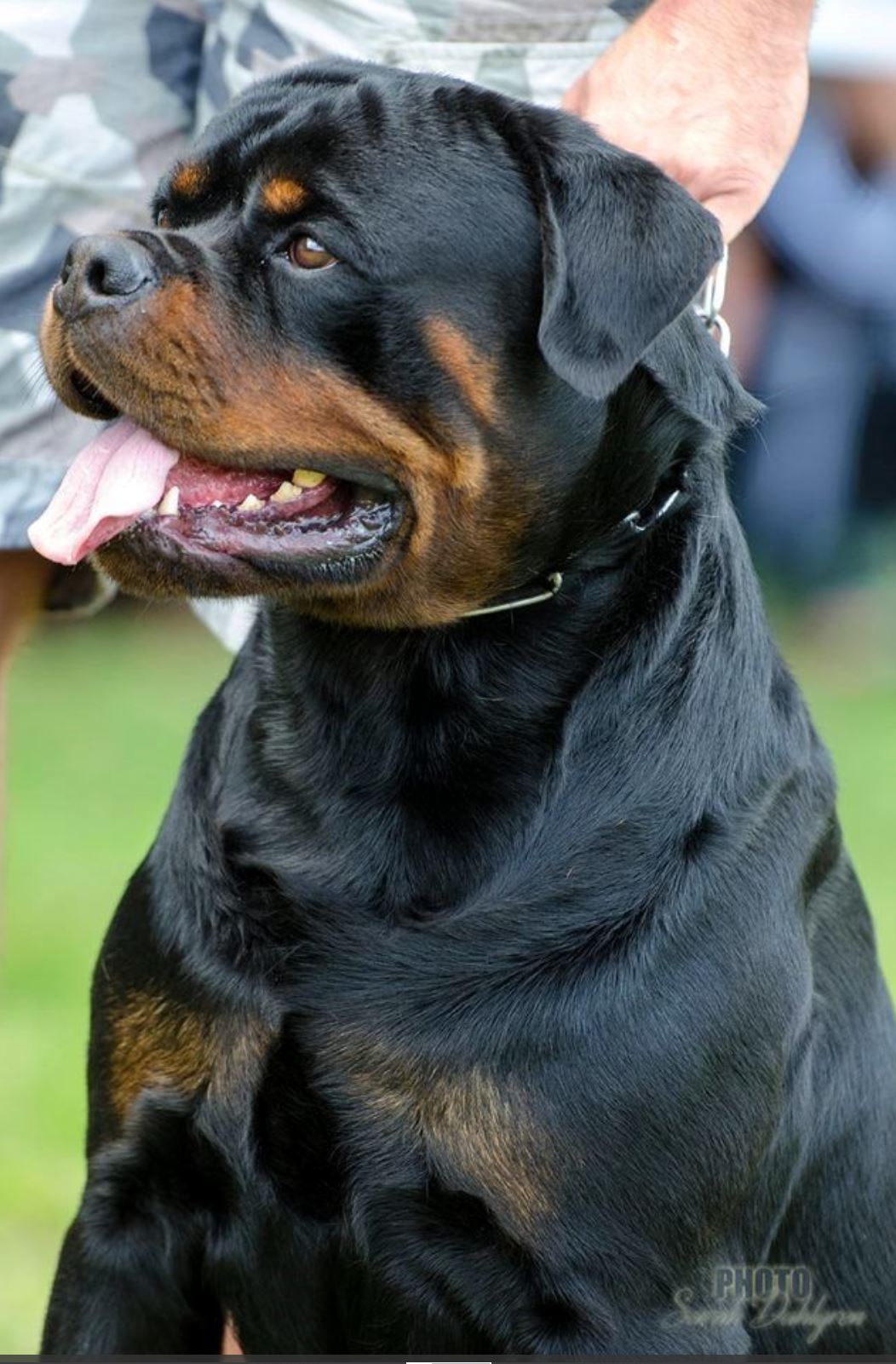 SOOOO many other PHENOMENAL Rottweilers in this pedigree!  With a pedigree this stacked, it is easy to see why the pups are exceptional!
A few more to look up:
Brabus vom Hause Edelstein
Samson von der Blauen Welle
Sting Haus of Lazic
Severina Timit Tor
Burning des Princes d'Aragone
Ben vom Langen Grund
Dack Flash Rouse
Morro von der Scherau
Gonzzo Earl Antonius
Python Crni Lotos
Ramses Crni Lotos
Enzo von der Quellenburg
Xamos vom Wolfert Turm
Fürst vom Wolfert Turm
Doc von der Teufelsbrücke
Mambo from Crossener Ranch
Uzi Flash Rouse
Merlin Flash Rouse
Gil von House Milsped
(Visited 1,149 times, 1 visits today)