Lisabon of Nicola's Lion
Sire: Staklar of Nicola's Lion
(Mauser of Nicola's Lion x Gromada vom Grossen Tal)
Dam: Kia of Nicola's Lion
(Cood of Nicola's Lion x Marra of Avramovic)
Cood is full brother to Codex and Carusso of Nicola's Lion!!
Chip: 688038000244548
KSS: JR 703514 Rw
AKC: WS75748402
DNA:
HD- ; ED- 
JLPP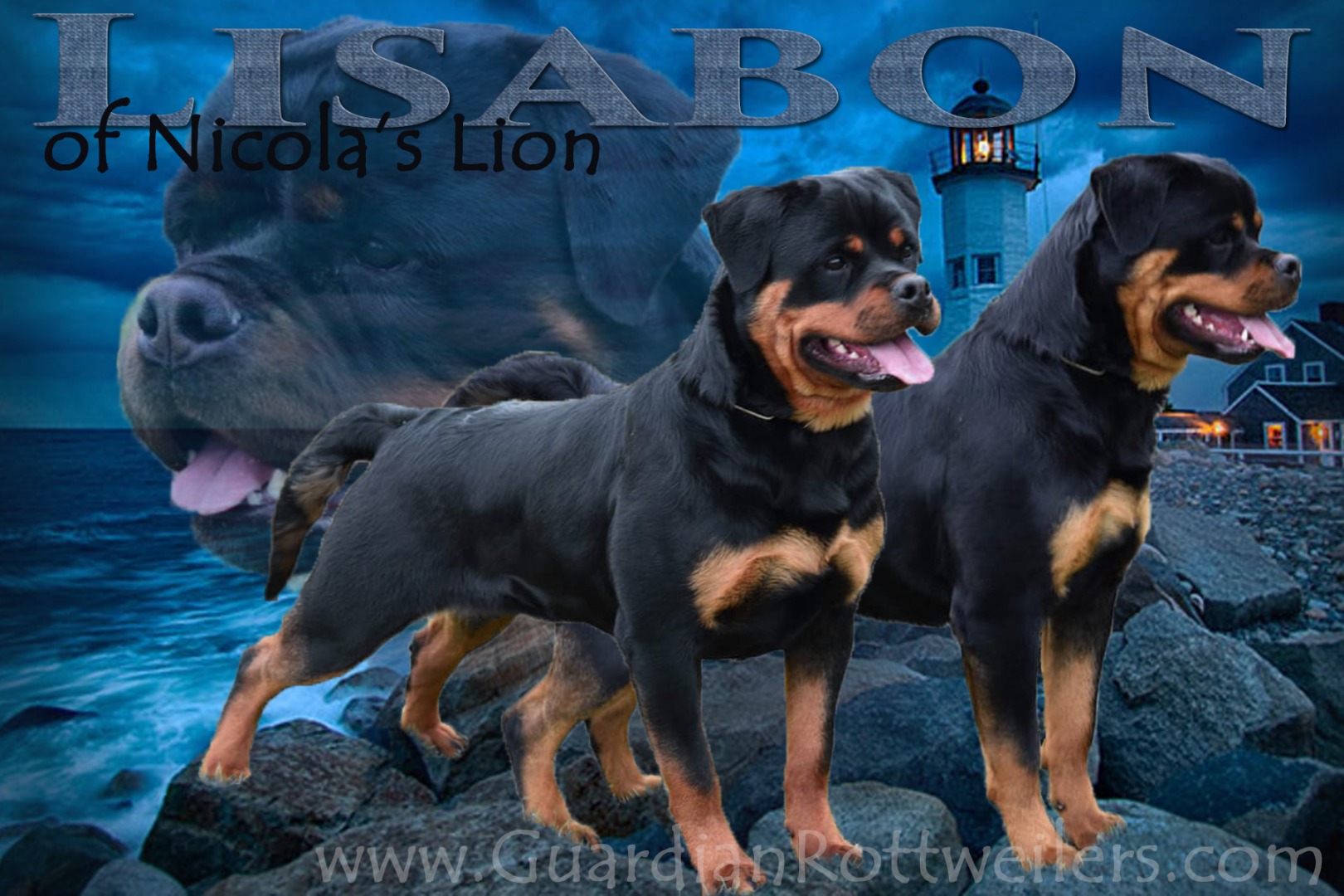 Lisabon is a very powerfully built female with excellent bone and substance.  Her name is Portuguese in origin and means "safe harbor".  There are 2 definitions for the term "safe harbor" – a harbor that is considered safe for a ship, as in wartime or during a storm at sea; any place that offers refuge or protection.  When I looked this up, it brought me to tears, as this is what this breed has always been for me- my safe harbor.  Not just my Guardian, but the one place I am safe, even if everything else around me is falling apart.  If you can imagine how desperate a ship doomed by a storm or ravaged by war would be for a safe harbor- just the word safe evokes such strong emotions of love and peace and belonging and cared for.
Miss Lisabon, or as my daughter has been calling her, Lizzy, absolutely is my happy place.  She is such a gentle natured, contagiously happy girl.  She eager to please and quite the ham.  Overall conformation is exceptional with excellent top and underlines and great anatomy.  Head type is very much on Mauser lines, and I absolutely love it!  What an awesome addition to Guardian Rottweilers!  Can't wait to see what Lizzy is capable of!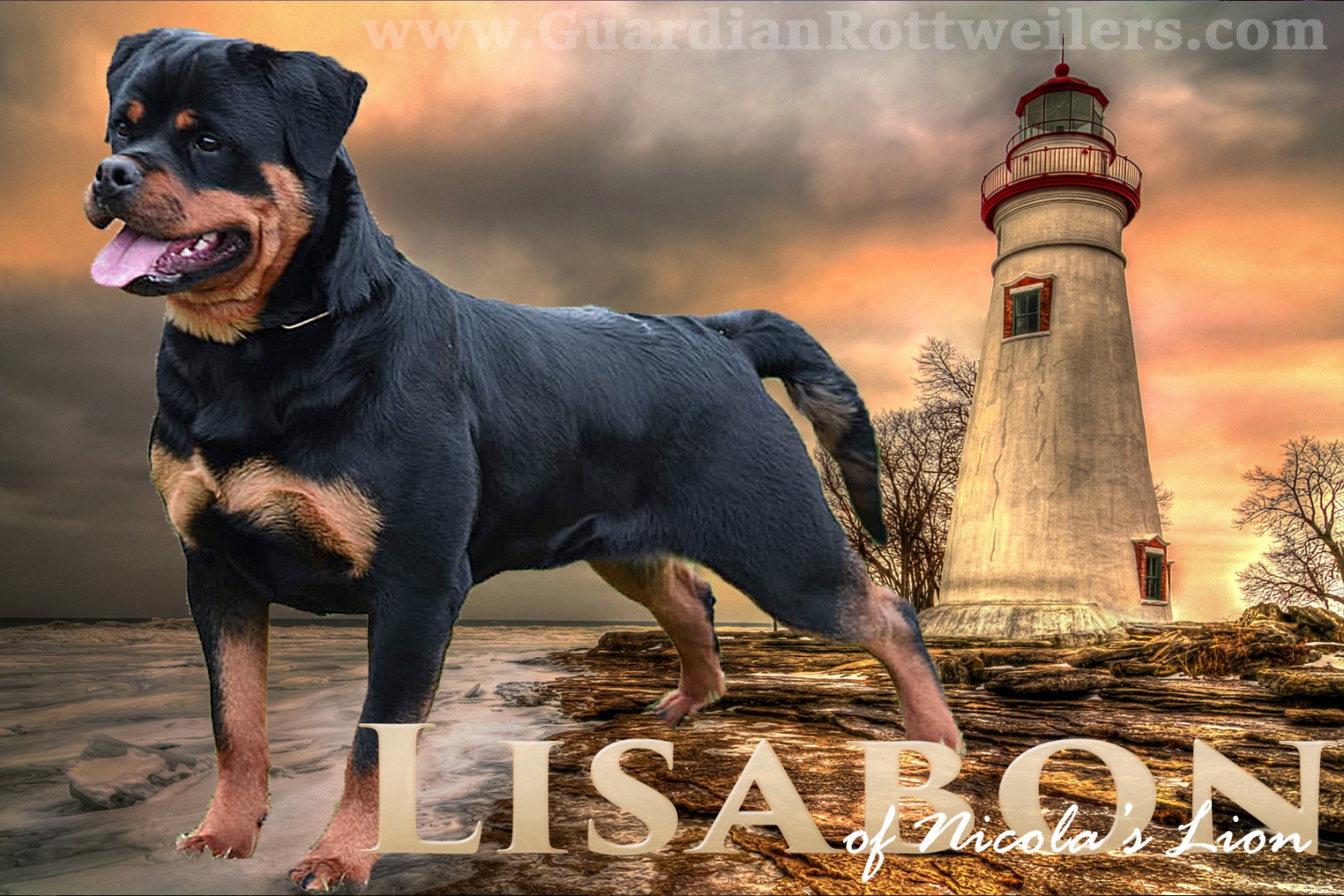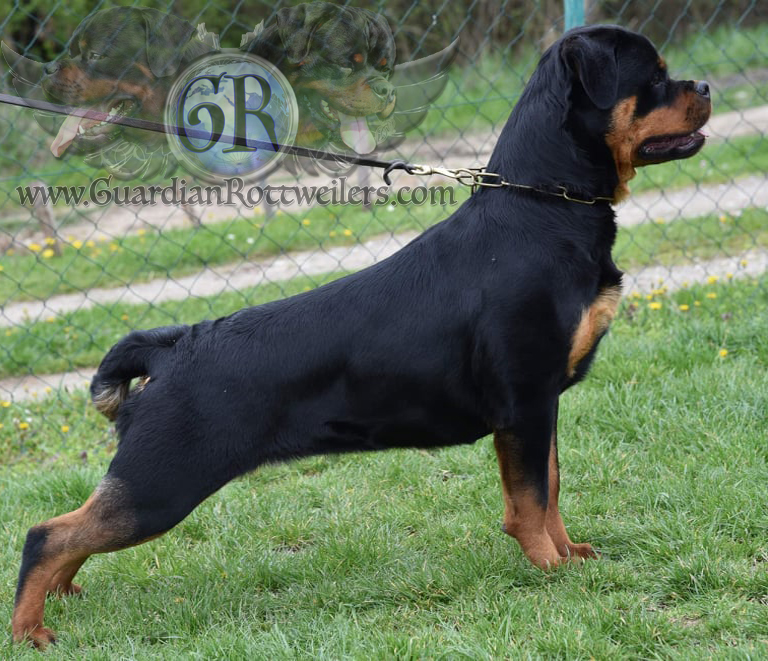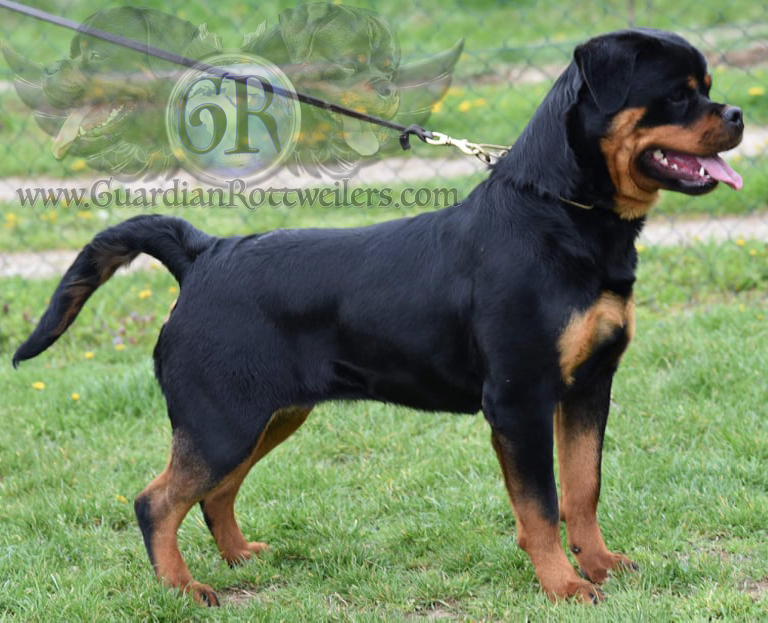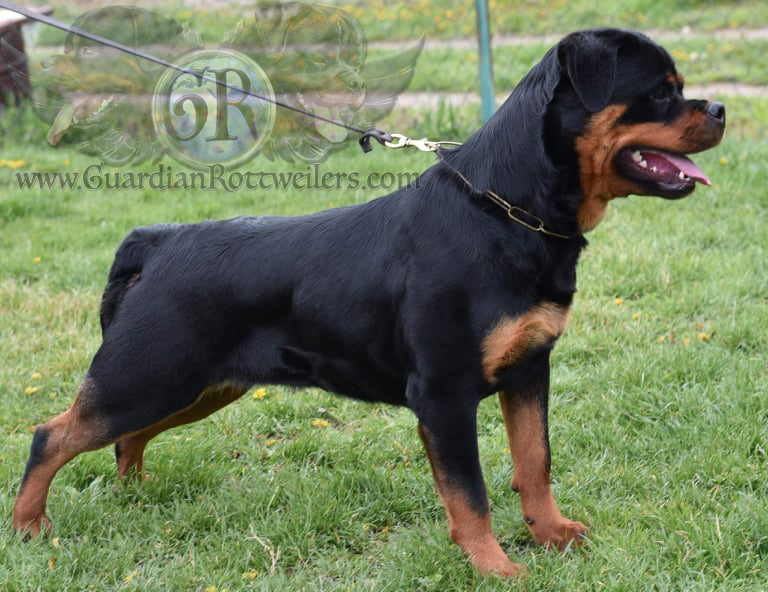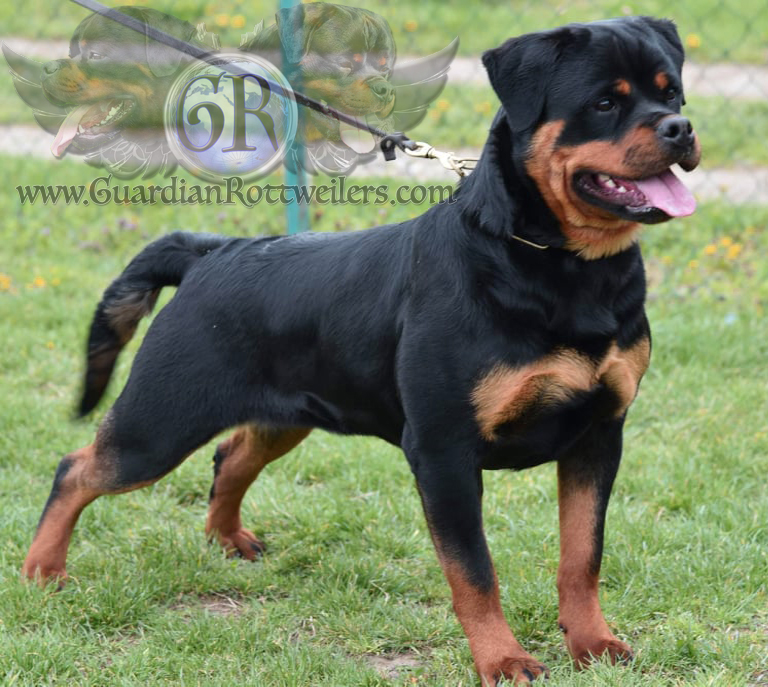 (Visited 191 times, 1 visits today)