Guardian Rottweilers M Litter
Sire: "Barry" Cam Lib-Vach
(Jaccomo Casanova Lib-Vach x Oriana Lib-Vach)
Dam: Qema Terezsky Dvur
(Quad Flash Rouse x Hera von der Alten Festung)
Pups born 12 June 2022.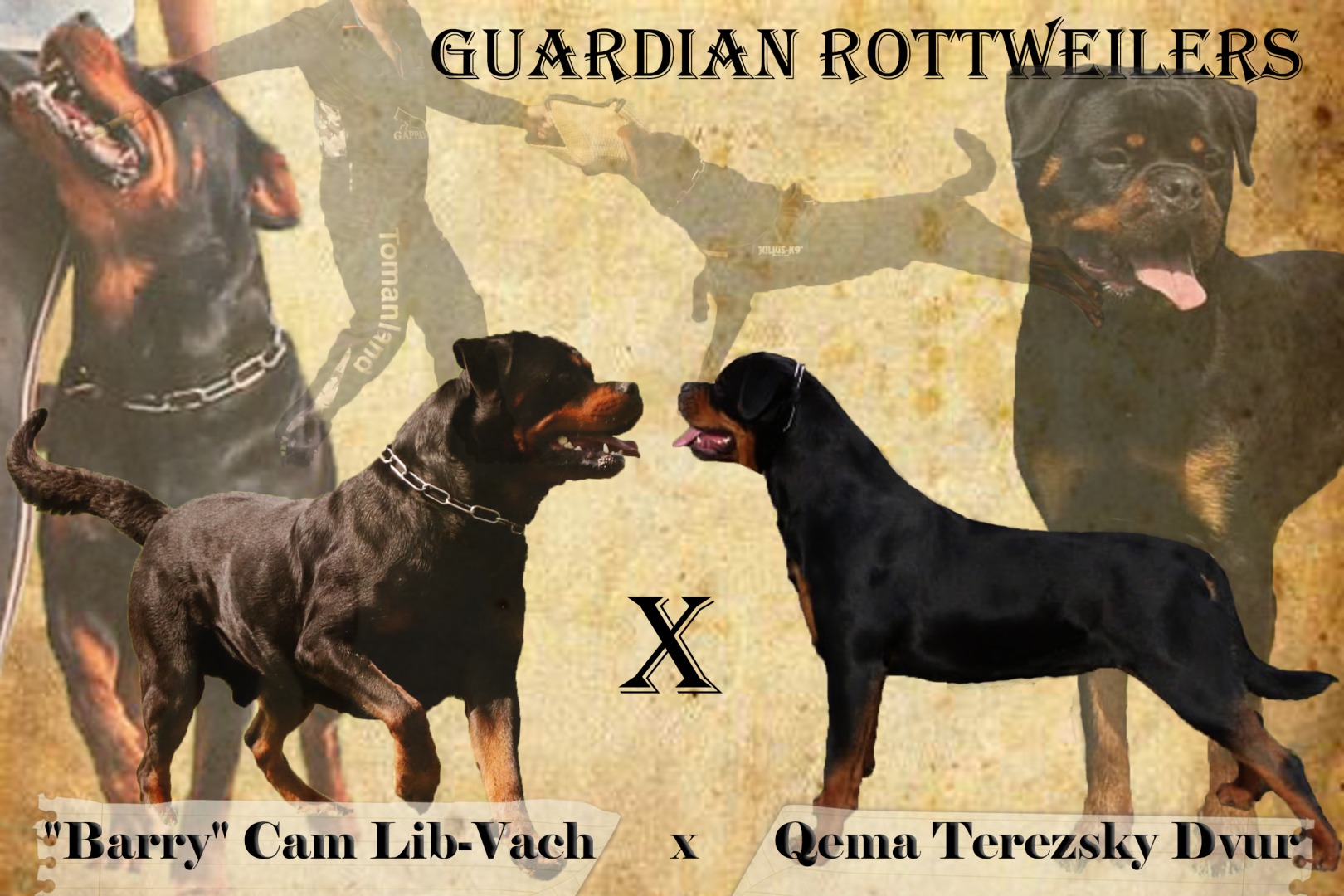 Qema's Beautiful Boys:
Moses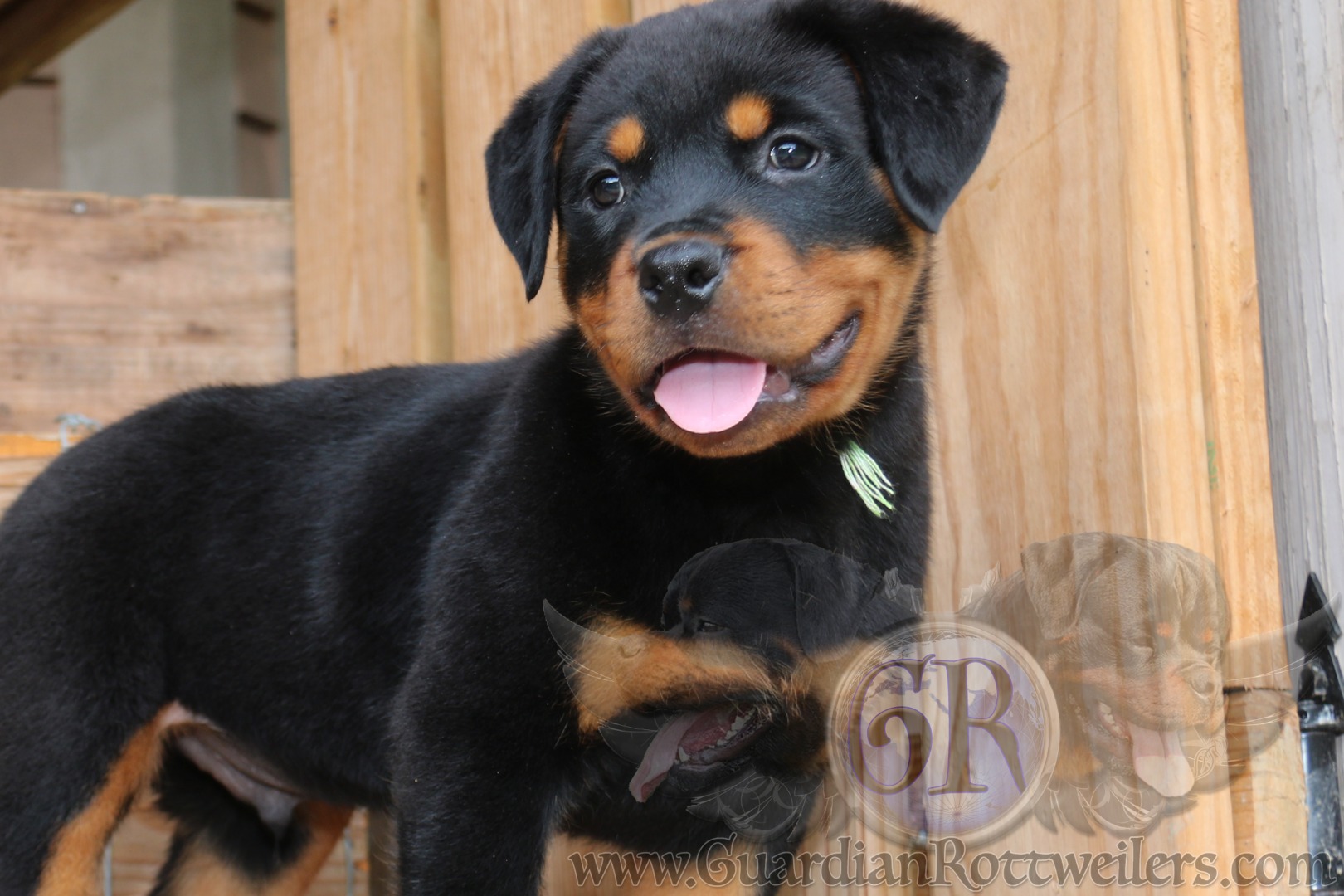 Qema's Gorgeous Girls:
Mei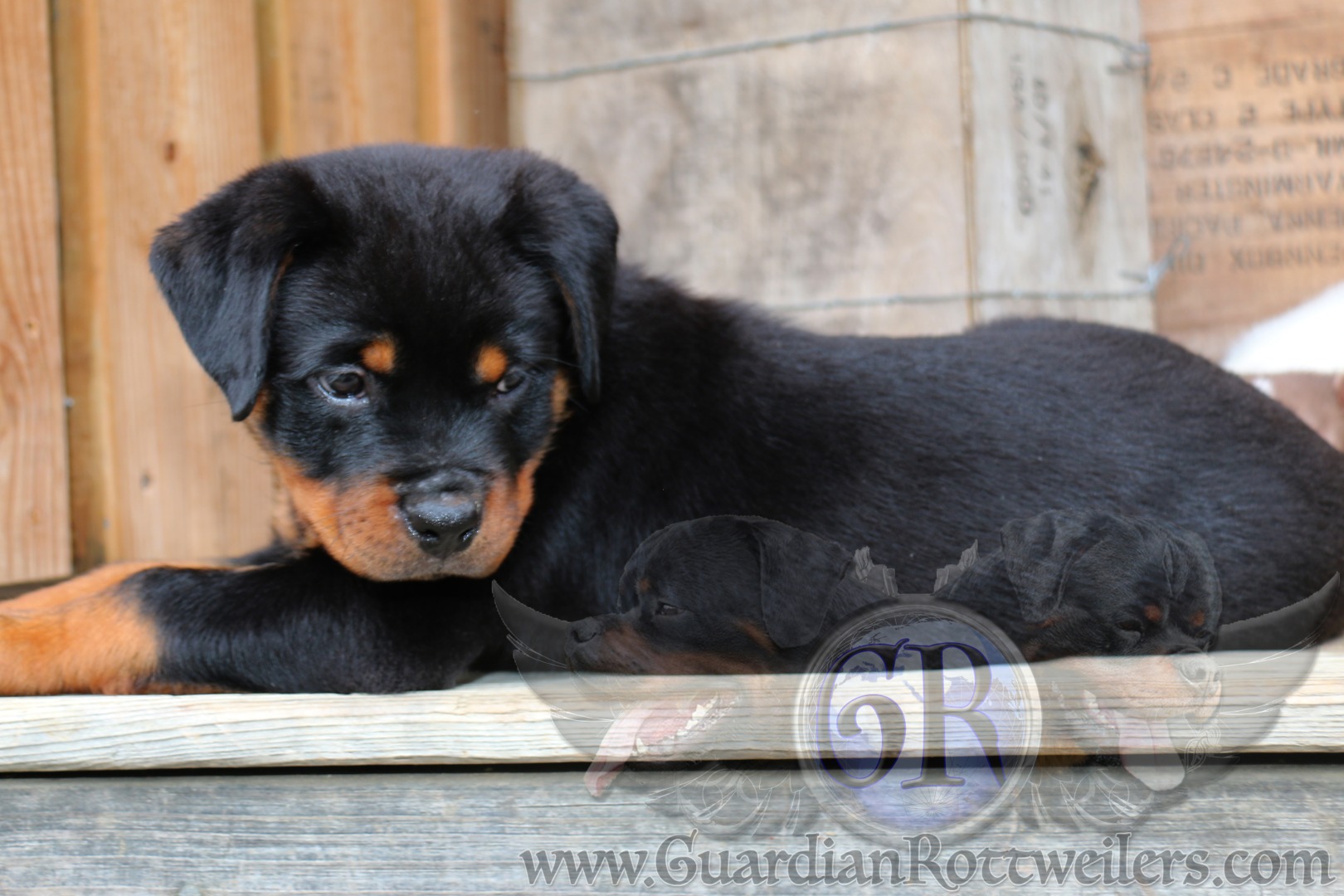 ---
"Zeppelin" Guardian Malik von Gottschalk
Hi Alice,
I hope you're doing great!   I just wanted you to know that the puppy you sold me this summer is doing great.  Happy, healthy, and just as sweet as can be.  We have already had a lot of great adventures (I'll attach a few of my favorite pictures).
I may be mistaken, but am I supposed to receive some additional AKC registration paperwork?
Just thought I'd ask before I forget.
(Visited 1,340 times, 1 visits today)