Guardian Rottweilers U Litter
Sire: Dragon Burgan Rottweiler "Drogo"
(Vico von der Maxi Rott x Filly von Hause Leroy)
Dam: Debra The House of Thorin
(Balak vom haus Anin x Daffy vom Kümmelsee)
Born June 7th
Sorry, there are no puppies available in Debra's litter.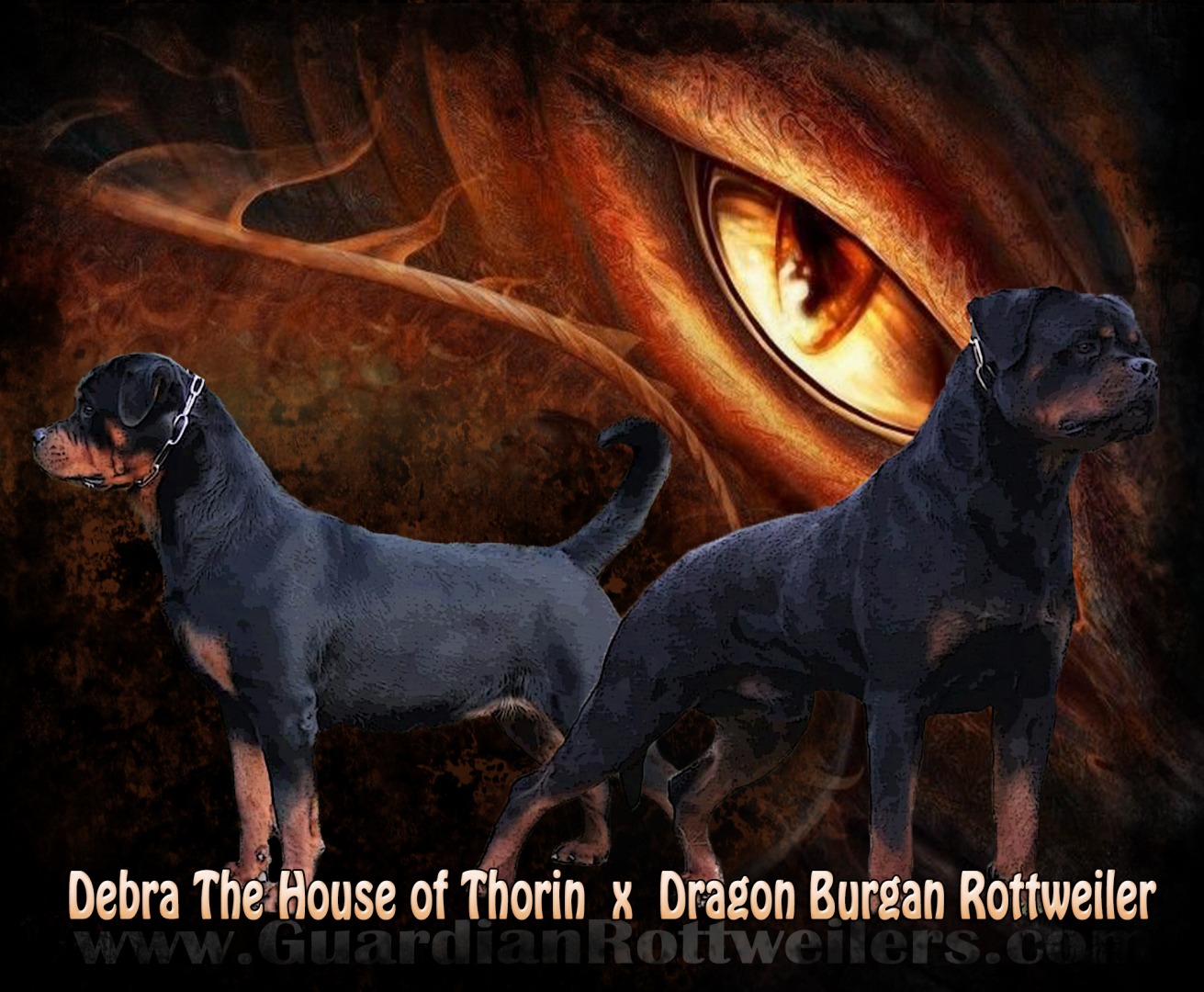 Debra is such a phenomenal, balanced, clever, confident girl with great drive and remarkable focus.  I am so excited to have a girl of her caliber with her exciting pedigree in our breeding program!  Dragon is an absolutely exquisite example of the breed in every regard- textbook conformation with true strong, German head type and completely black mouth (which can be unfortunately illusive now-a-days!).  His pedigree is stacked with legendary Mambo von der Crossener Ranch so close to the front of his pedigree, also almost impossible to find anymore!  This combination is expected to yield some exceptional conformation, excellent working prospects and some all around incredible Rottweiler pups that remind us all what fine German engineering brought this breed to become consistently one of the most sought after breeds of dogs in the whole world.  
(Visited 1,074 times, 1 visits today)