Unka vom Tomovic
Sire: Danto Zli vom hause Djurdjulov
(Ambassador fh Medinic x Oxa vom Bonzi Star)
Dam: Deby Danito vom hause Djurdjulov
(TK's Ivan The Great x Gisa vom hause Djurdjulov)
KSS: JR 704973 Rw
AKC: WS75748301
Chip: 070000000161355
DNA:  V10048011
JLPP:
Hd-  ;Ed-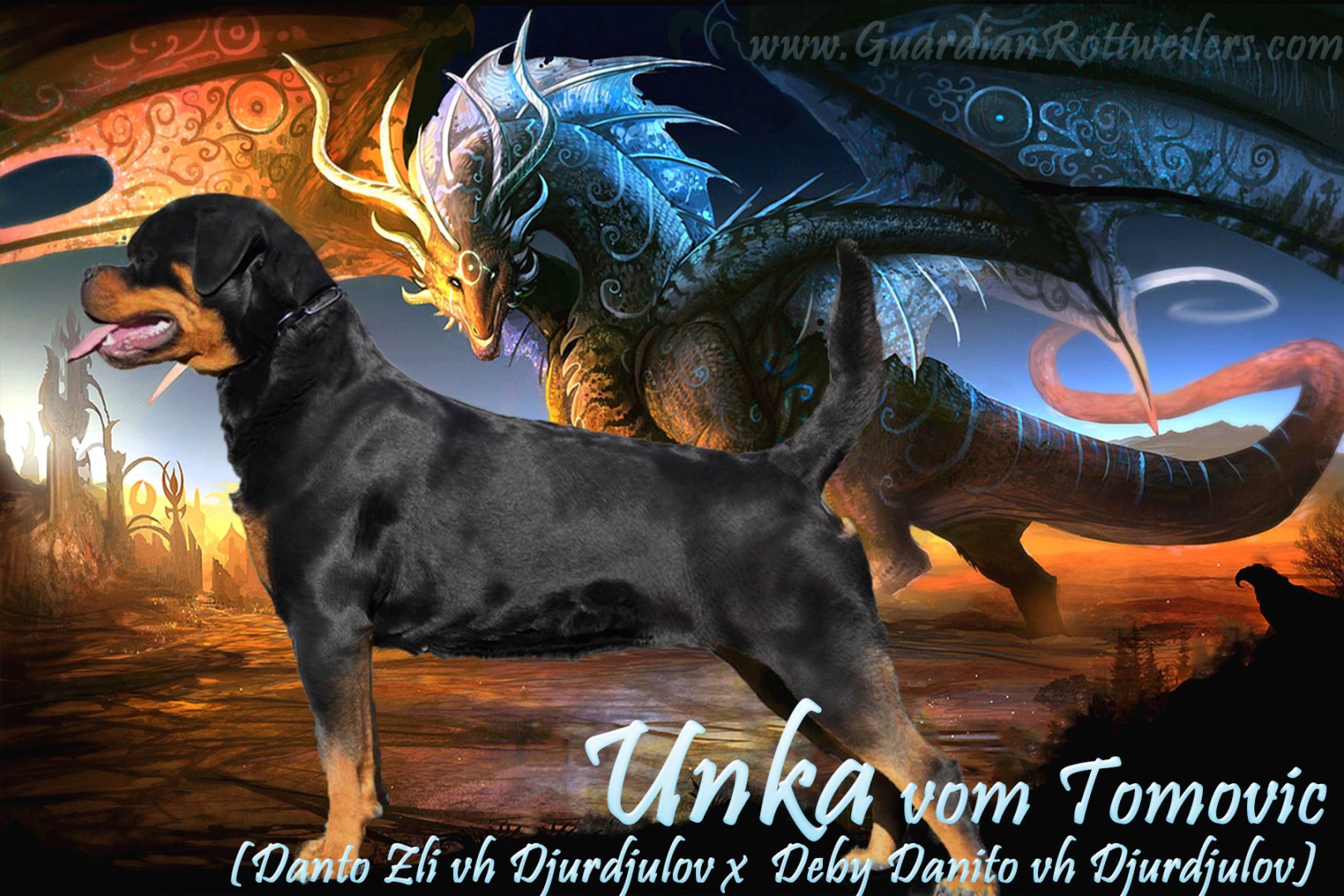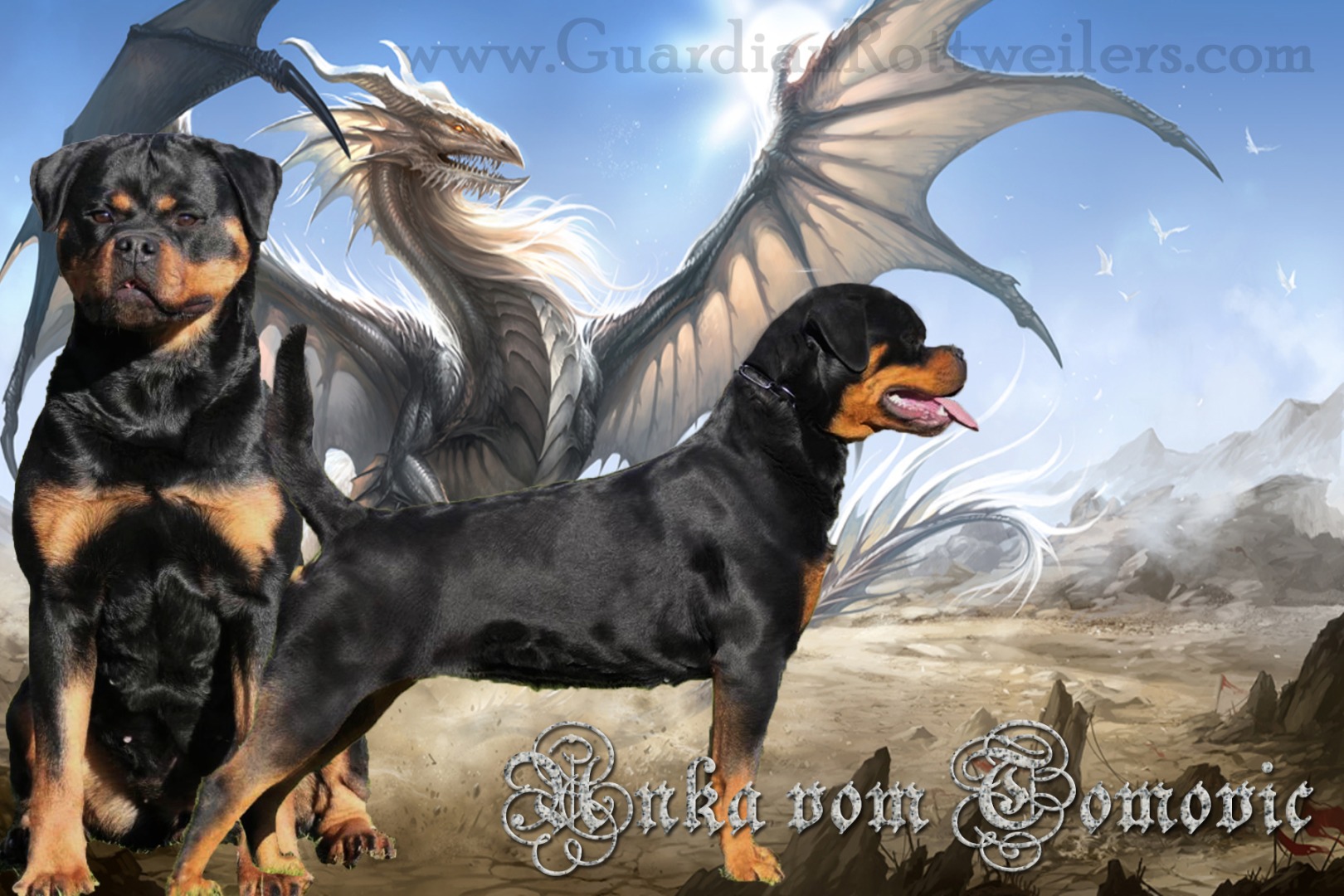 Some of my favorite Rotties in Unka's incredible pedigree:
TK's Ivan The Great
Sire: Vikko della Val di Noto
Dam: TK's Black Star
HD A ; ED 0
BH, IPO I
Young Champion of Serbia
Balkan Champion
Young Montenegro Champion
Adult Montenegro Champion
Montenegro Grand Champion
Macedonia Champion
Adult Champion of Serbia
Candidate for International Champion 
CACIB Krusevac – V1, CAC, CACIB, BOB, RBOG
CACIB Bijelo Polje – V1, CAC, CACIB, BOB, B.O.G.** BIS!!! **
CACIB Pljevlja – V1, CAC, CACIB, BOB!!!
CACIB SKOPJE – V1, CAC, CACIB, BOB!!!
CAC KRALJEVO – V1, CAC, BOB  , R.B.O.G.
CACIB IRIG -V1 ; YOUNG WINNER , YOUNG BOB, YOUNG BOG ; YOUNG BIS
CACIB SABAC -V1 ; YOUNG WINNER , YOUNG BOB, YOUNG BOG ;
3x P.R.M.
3x YOUNG WINNER
3x YOUNIOR B.O.B.
3x YOUNIOR B.O.G.
YOUNIOR B.I.S.
4x C.A.C.I.B.
6x C.A.C.
5x B.O.B.
B.O.G.
2x  R.B.O.G.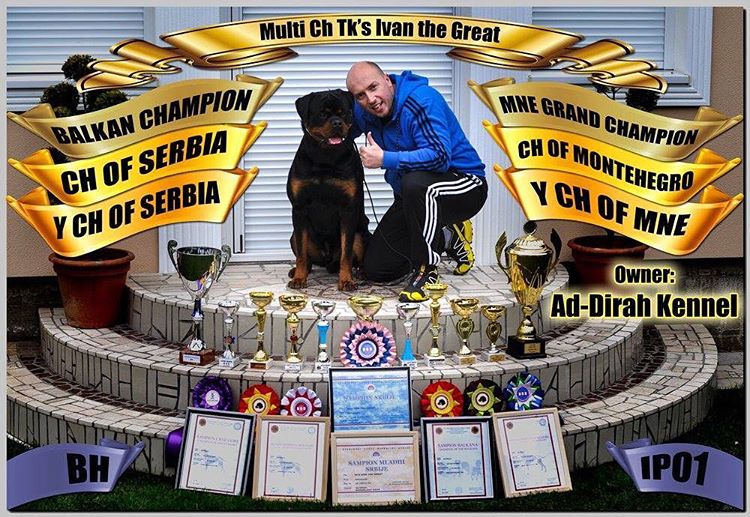 Doctor Timit-Tor
Sire: Lucifer Timit-Tor
(Lex vh Edelstein x Pamela Timit-Tor)
Dam: Hera Timit-Tor
(Hero von der Tonberger Höhe x Severina Timit-Tor)
70cm; 68kg
HD-A; ED +/- Denis Novak
JLPP
AKC DNA
AD, BH, IPO I
CAC Valjev0 15.09.2018 V-1, CAC, BOB, BOG, BIS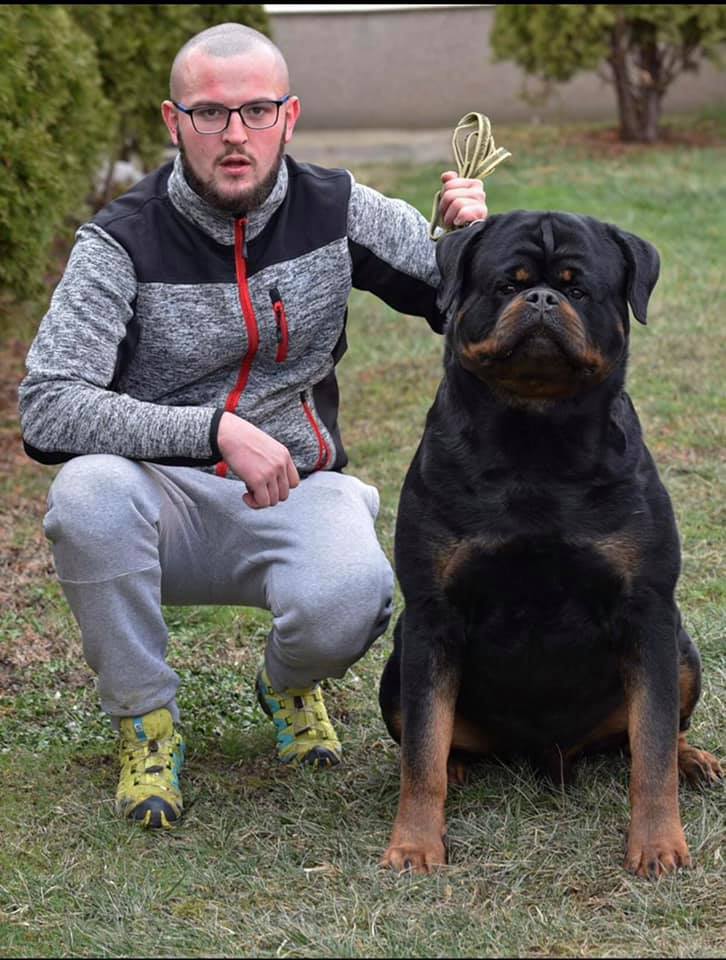 Lex vom Hause Edelstein
Sire:  Brabus vom Hause Edelstein
Dam: Cym od Vadanora
Born: 12.12.2012
HR 16233 RW
Chip: 191100000593723
Eye color: 1b
Height 66cm
HD- Frei; ED- Frei
ZTP, DNA, IPO I
BALKAN JUGEND SIEGER 2014
DONAUJUGENDSIEGER 2013
Vice Ö – BUNDESJUGENDSIEGER 2013
YOUTH FOREGIAN ALBA REGIA CUBWINNER 2013!!!!
YOUNG CHAMPION OF SLOVENIA
YOUNG CHAMPION OF CROATIA
YOUNG CHAMPION OF AUSTRIA
ZAGREB JUNIOR WINNER 2013
IFR BABY WORLD CHAMPION
9 x BEST YOUNG MALE
6 x J. BEST OF BREED
Multi BOS
5 x BEST OF BREED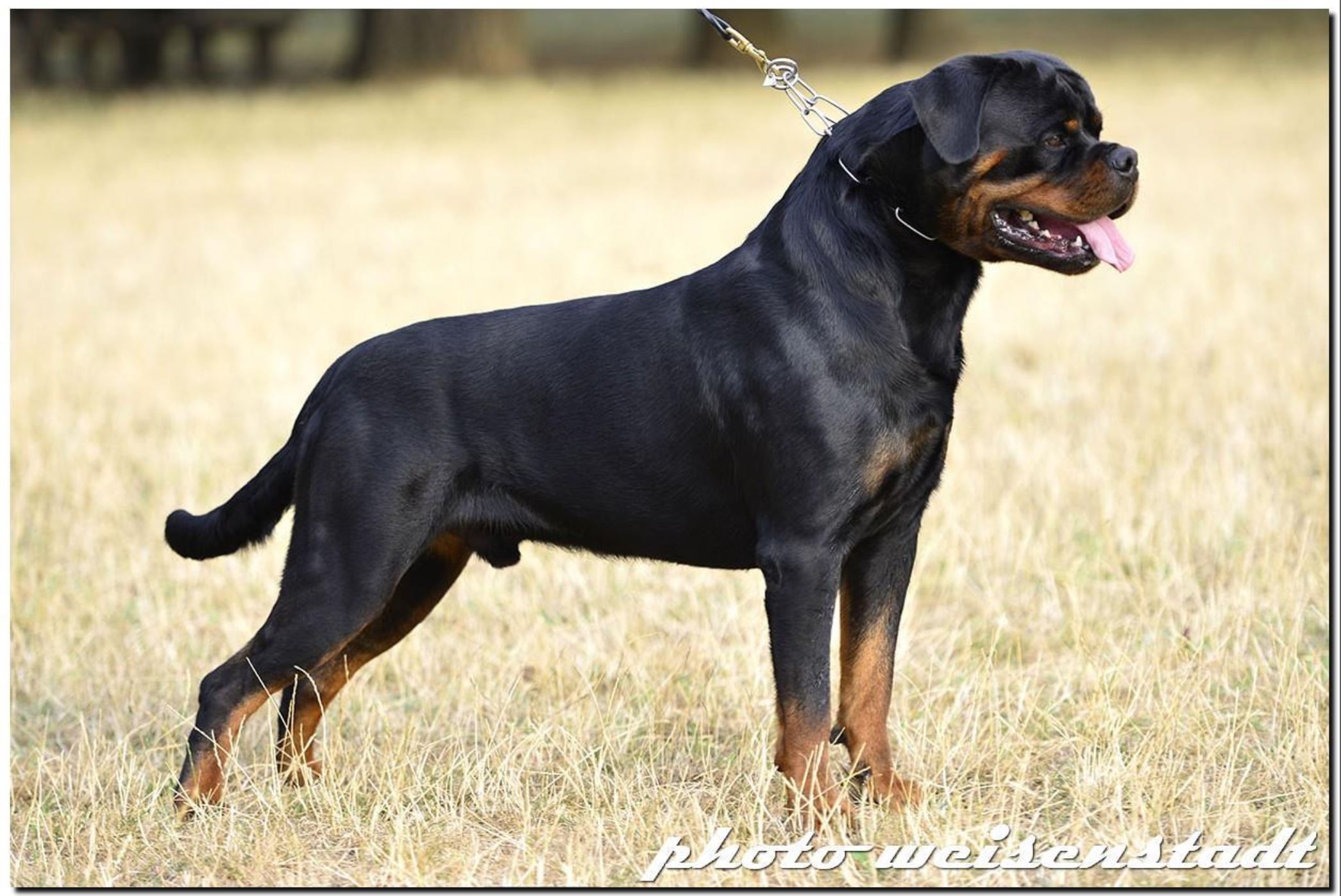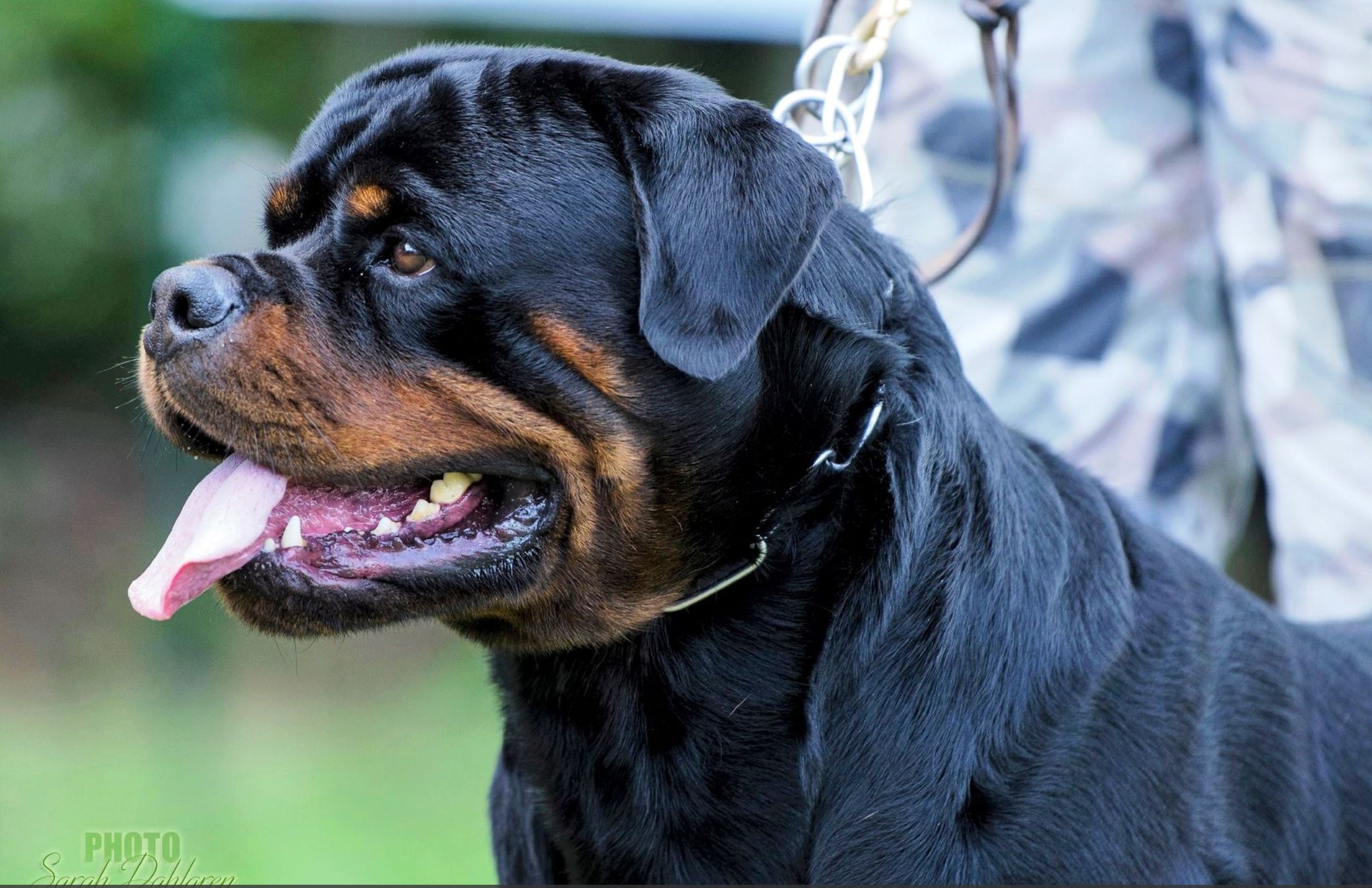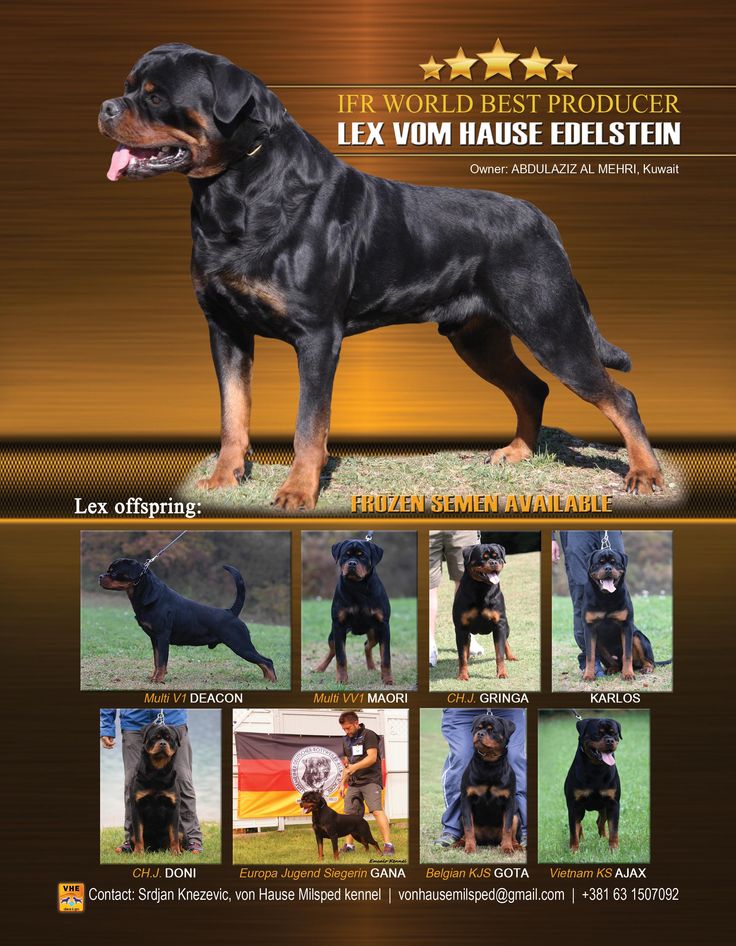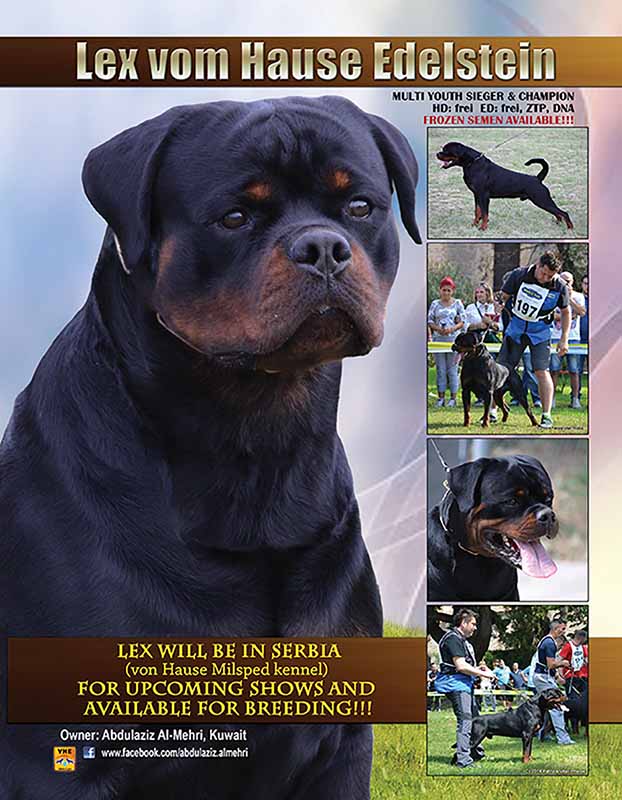 IFR WORLD CHAMPION
Imperator vom Haus Zschammer
KLUBSIEGER, BOB ADRK KSZ 2013 in Rottweil
AUSLANDSIEGER ADRK KSZ 2012 in Rottweil
WORLD CHAMPION, BOB IFR 2013 WORLD SHOW in Rodding Denmark
EUROPEAN WINNER 2012 in Bucharest Romania
VDH-Europa-Sieger 2013 and tons and TONS of other titles and wins!!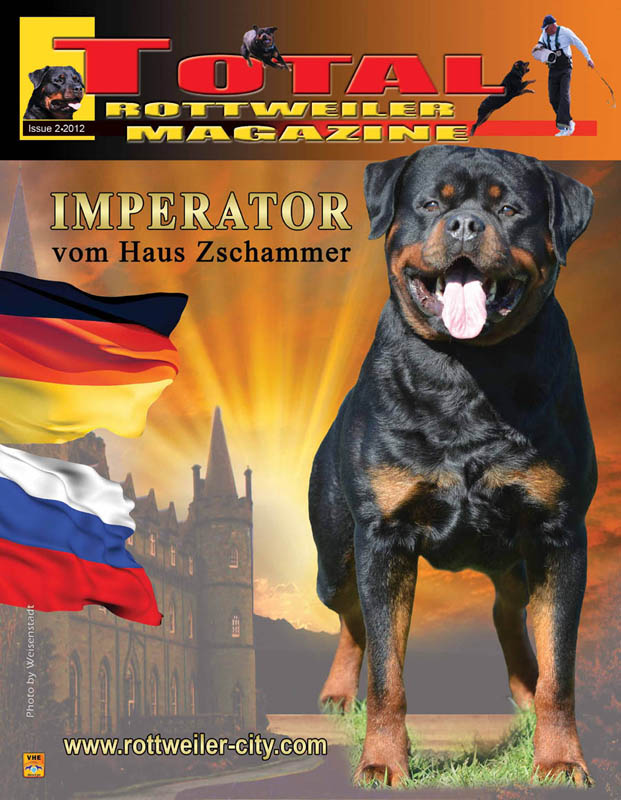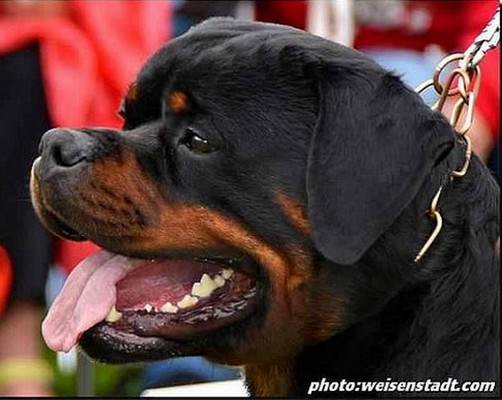 Dzomba vh Drazic
(father of Guardian Illusive von Gottschalk and Guardian Image von Gottschalk and grandfather to Guardian Qi'ra von Gottschalk and Guardian Maria von Gottschalk!!)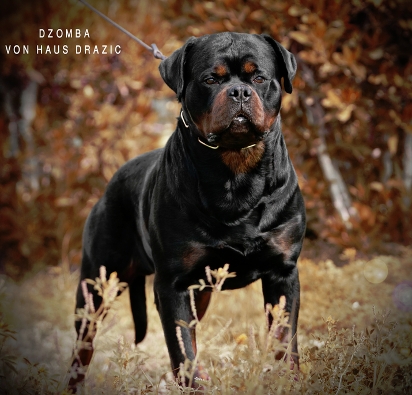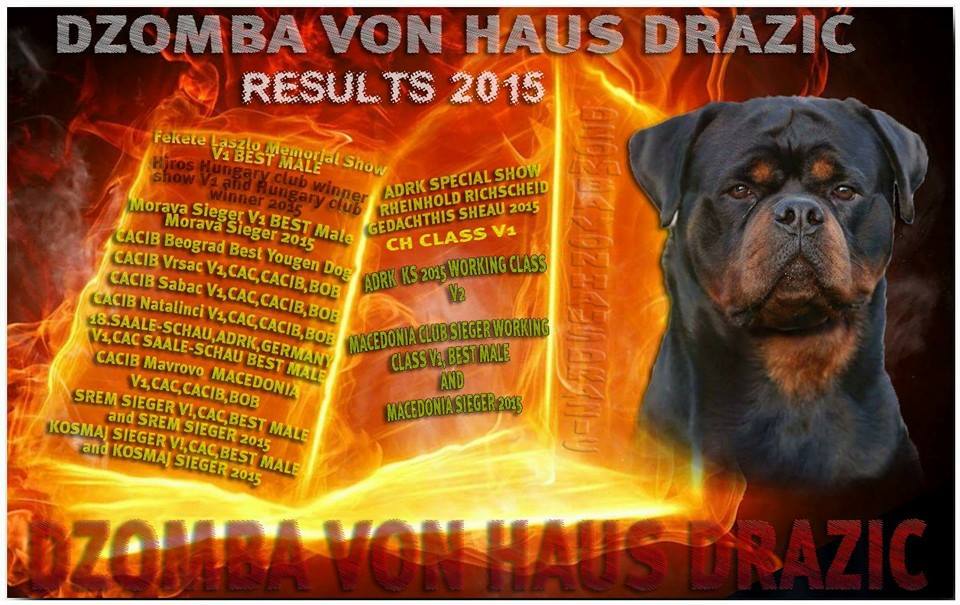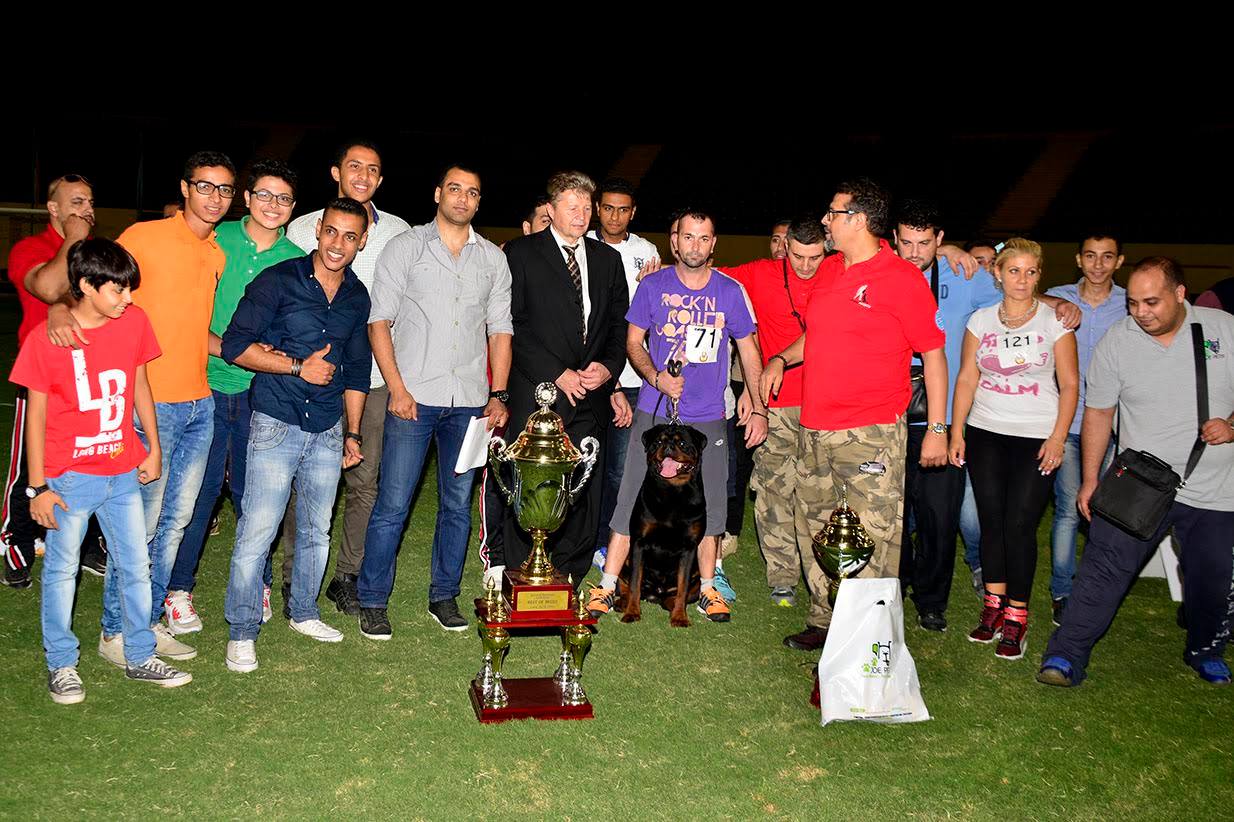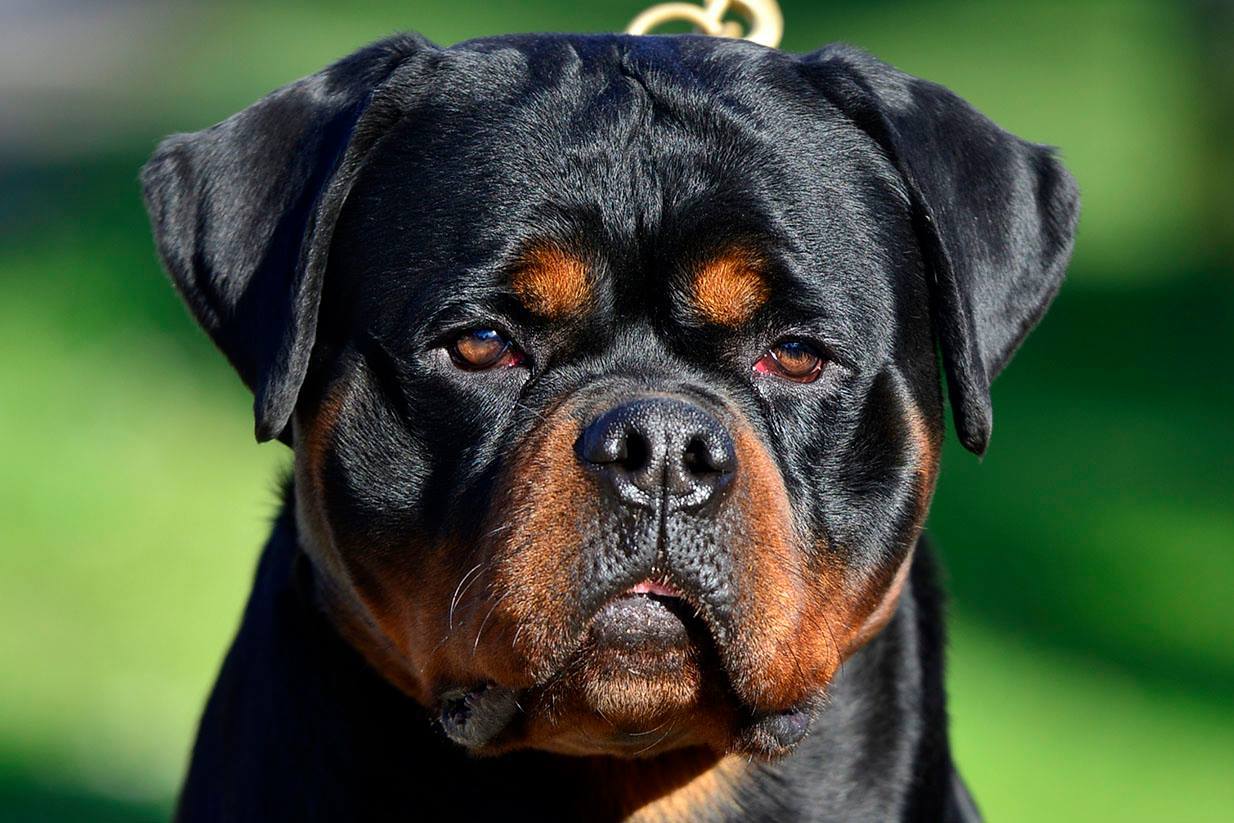 The further back you go, the more impressive it gets!   Lacky von der Südpfalz, Amigo vom Schwaiger Wappen, Joy von der Südpfalz, Gonzzo Earl Antonius, Ramona von der Crossener Ranch, Mambo von der Crossener Ranch, Rick von Burgthann, Doc von der Teufelsbrücke, Hope von Burgthann, Gringo vom Grüntenblick, Dack Flash Rouse, Merlin Flash Rouse, Morro von der Scherau– can't possibly list them all, but what a fantastic pedigree! <3
(Visited 220 times, 1 visits today)