Guardian Korra von Gottschalk
Guardian Rottweilers K Litter
Sire: Odin vom haus Vujic
(Cvrle von hause Pista x Juta vom haus Vujic)
Dam: Bliss of Nicola's Lion
(Staklar of Nicola's Lion x Dora of Nicola's Lion)
Born 22 May 2022
Korra 11 months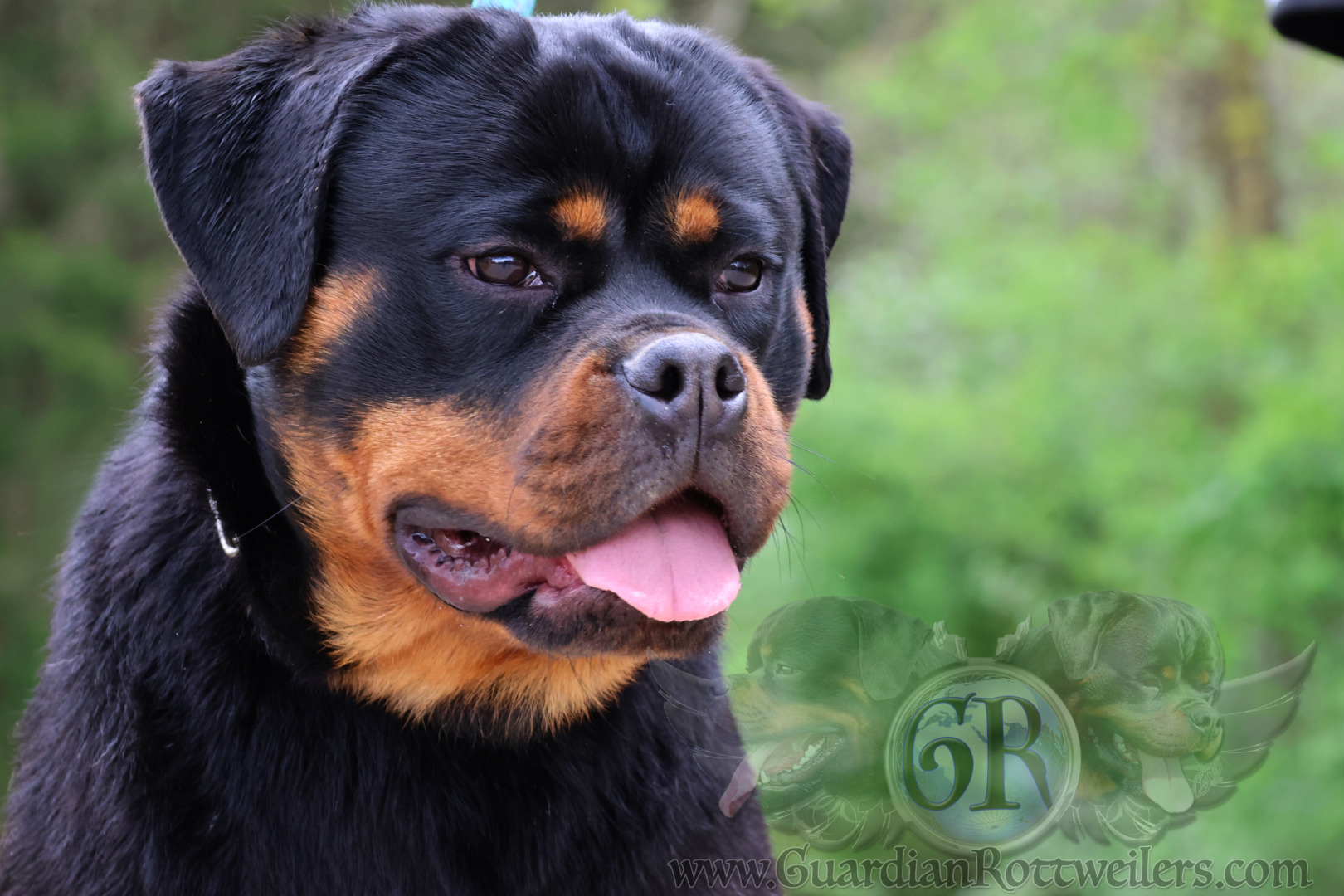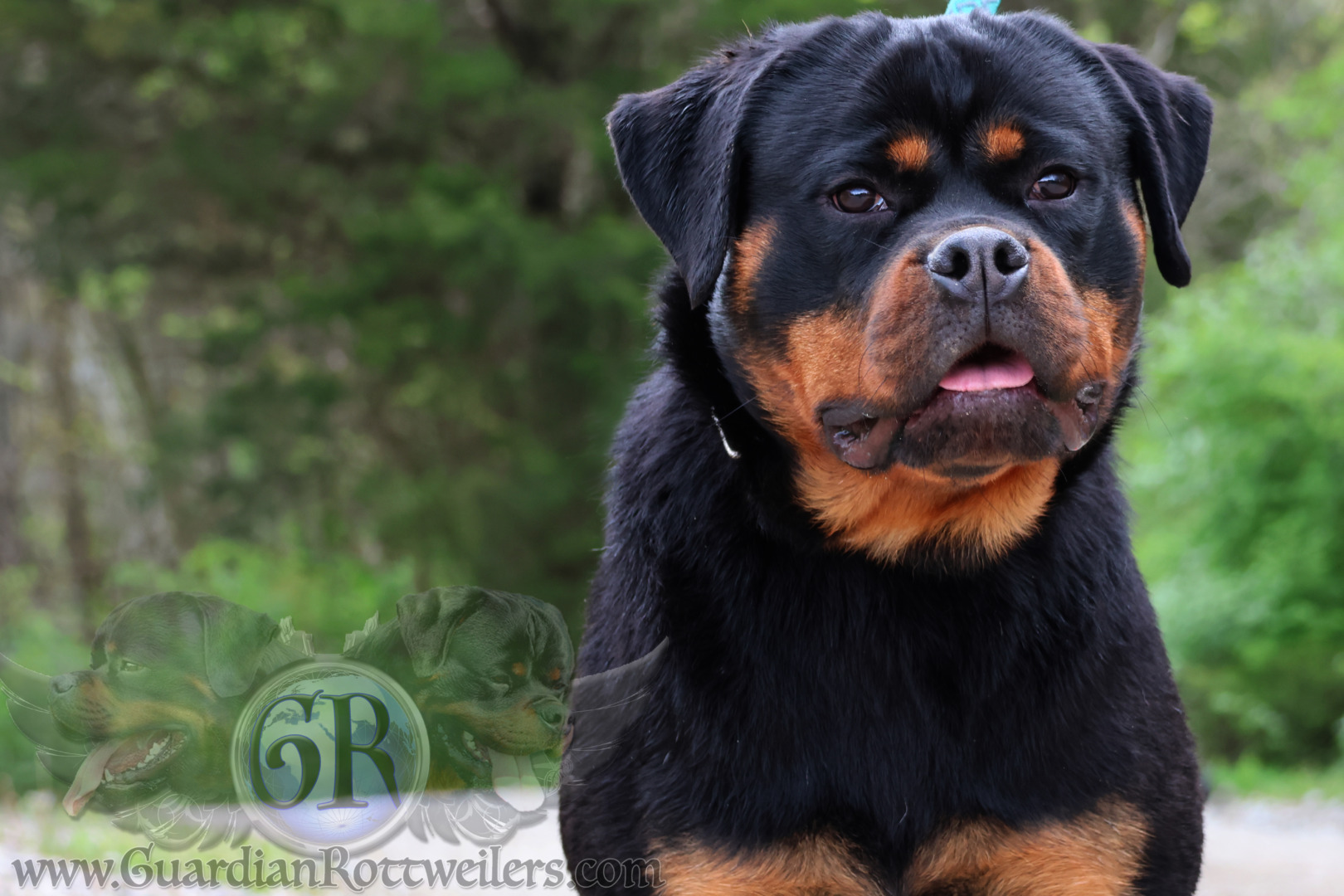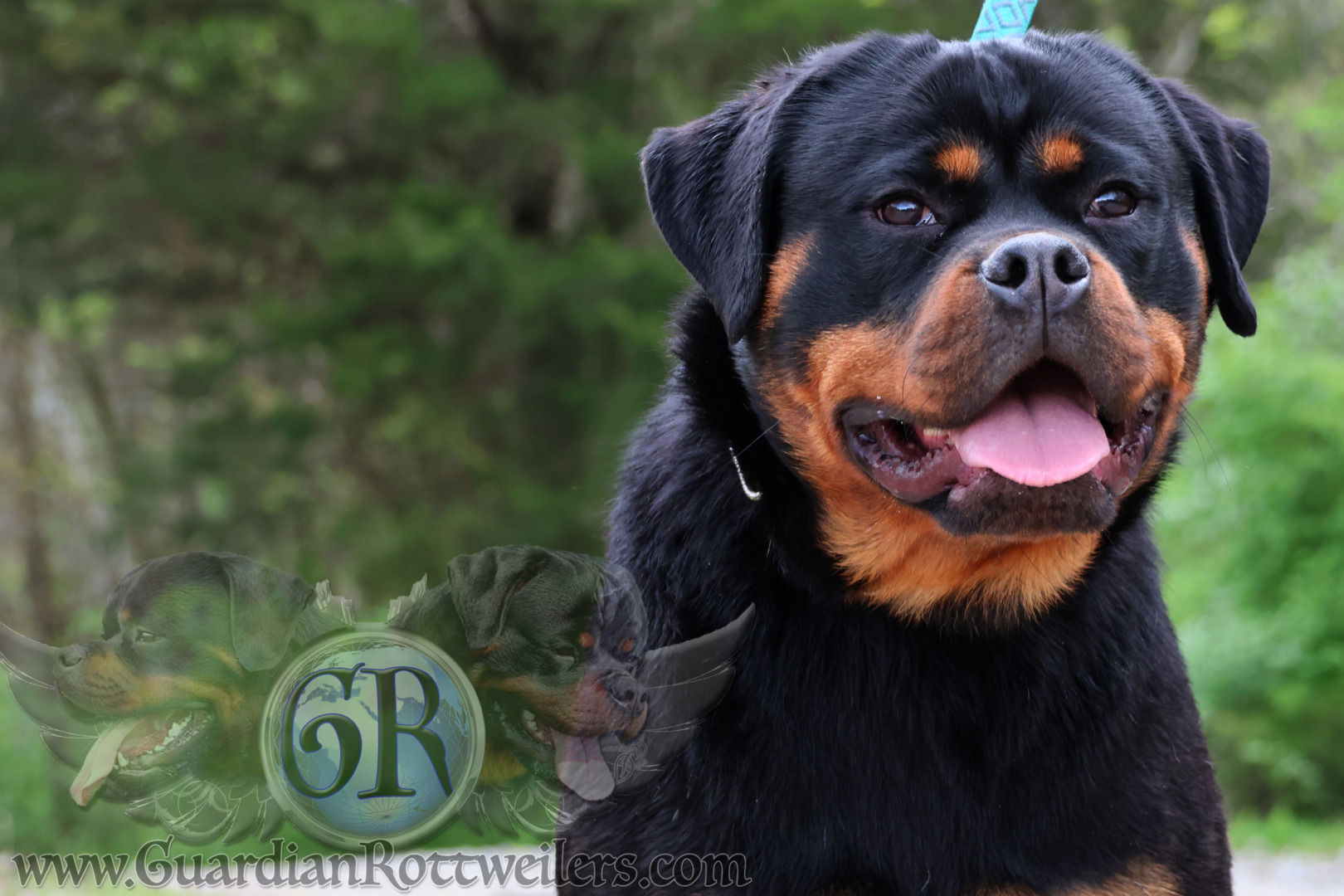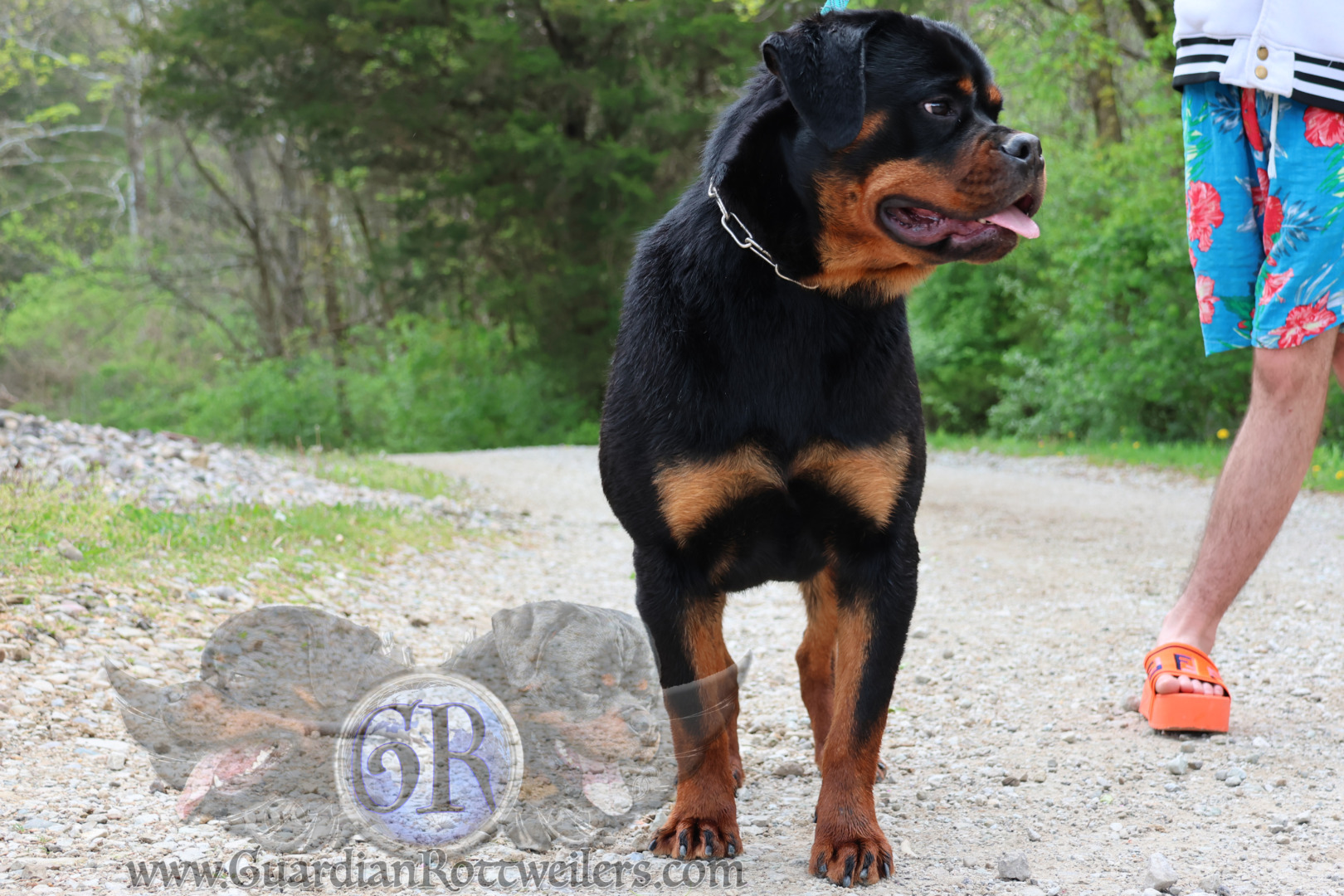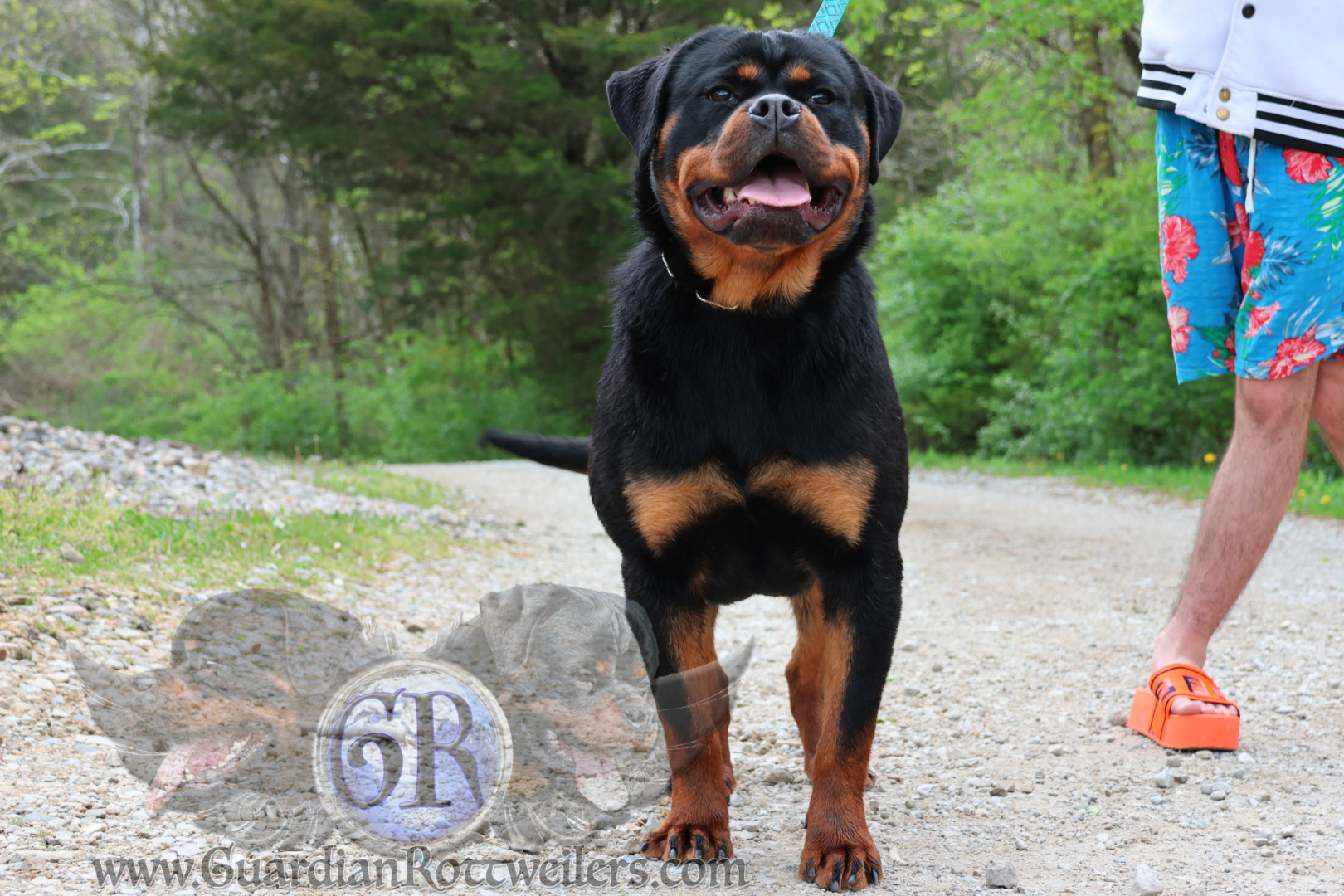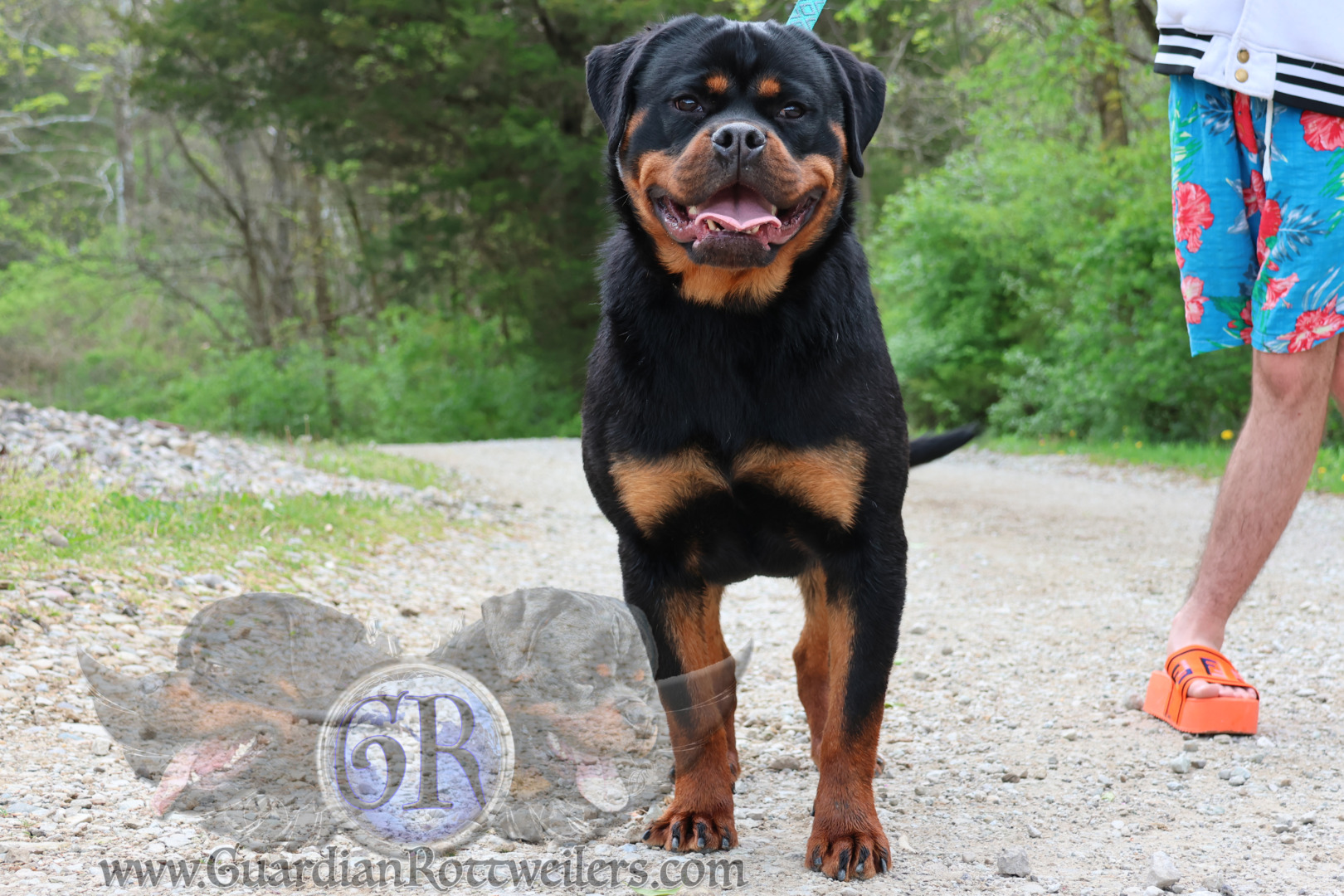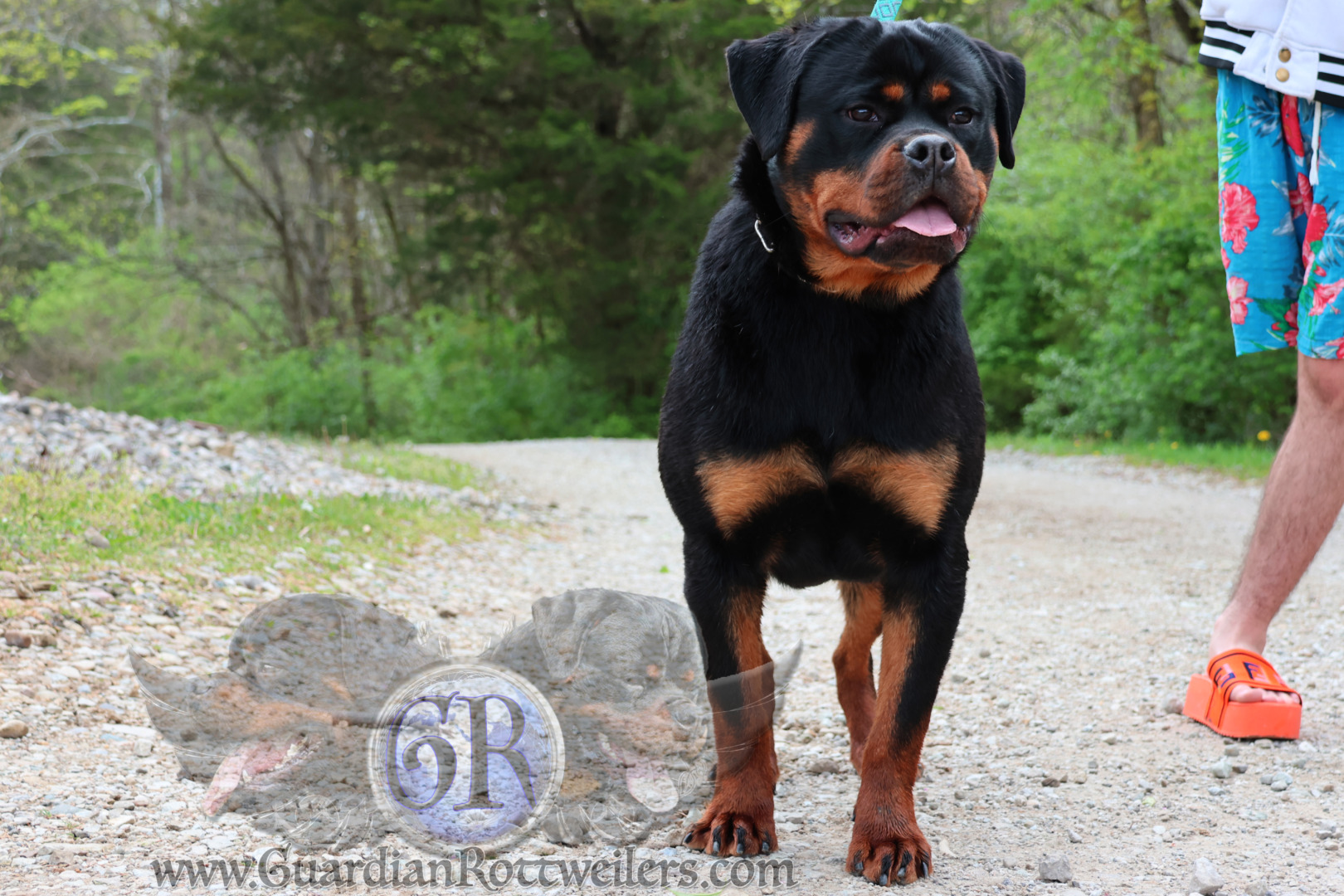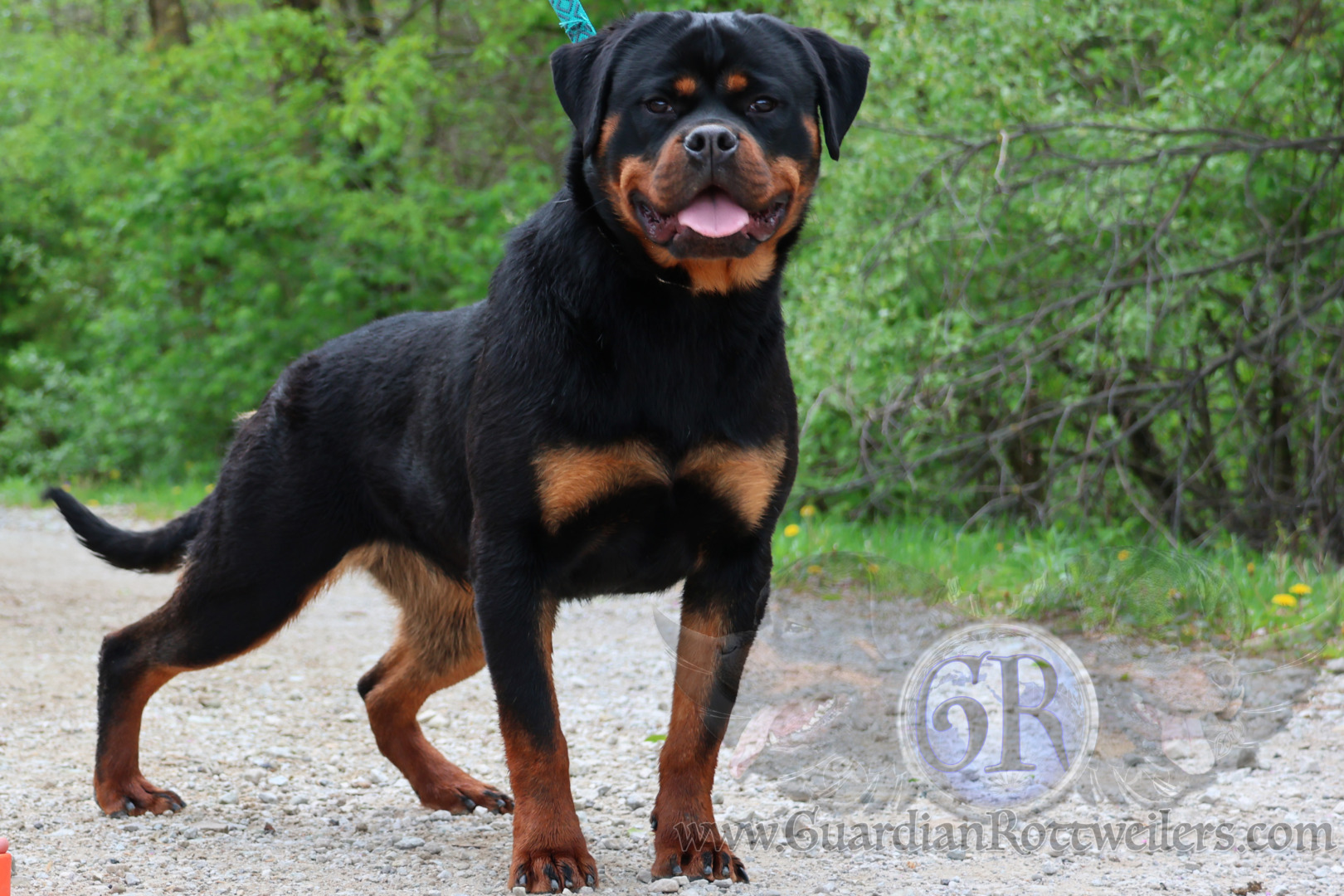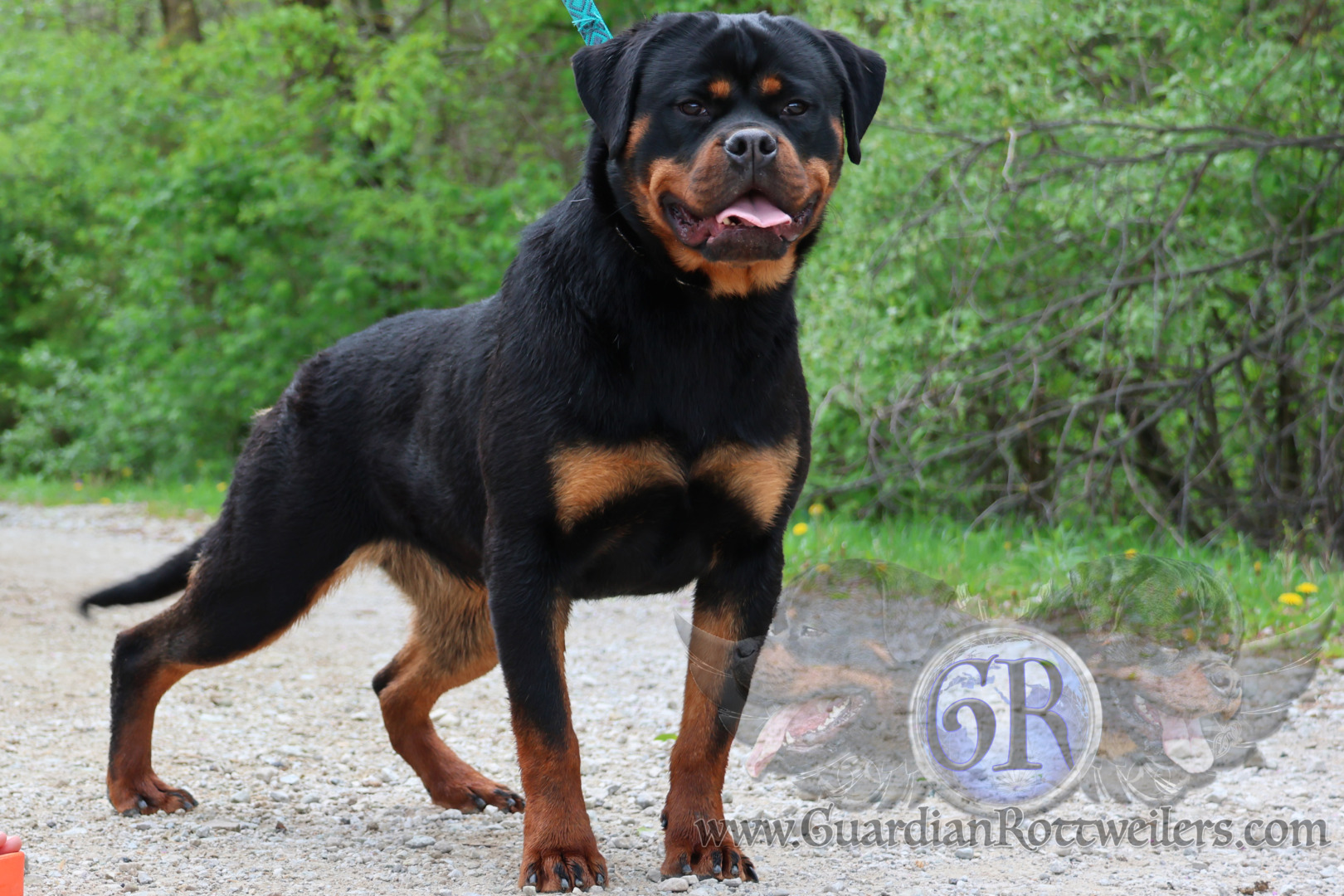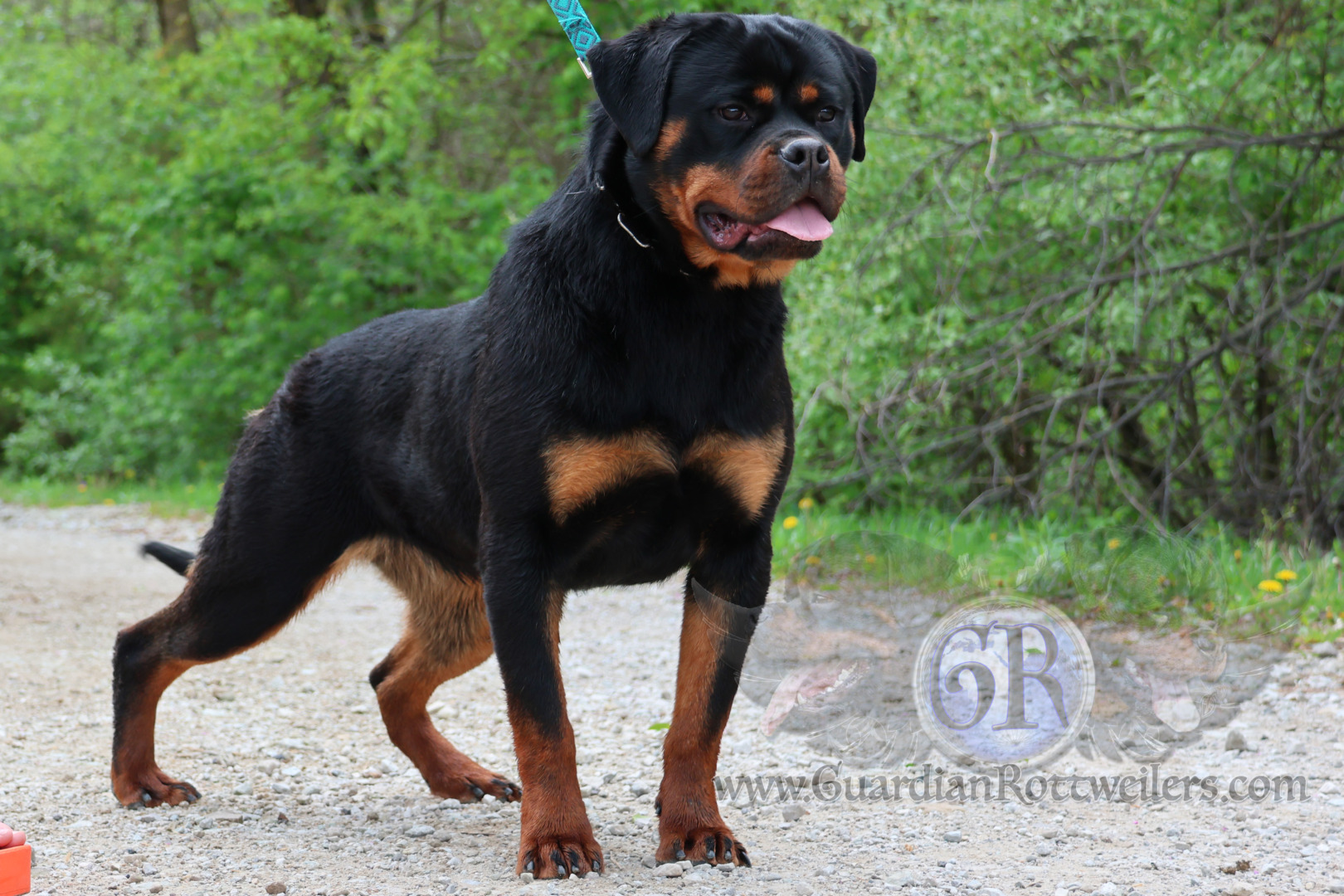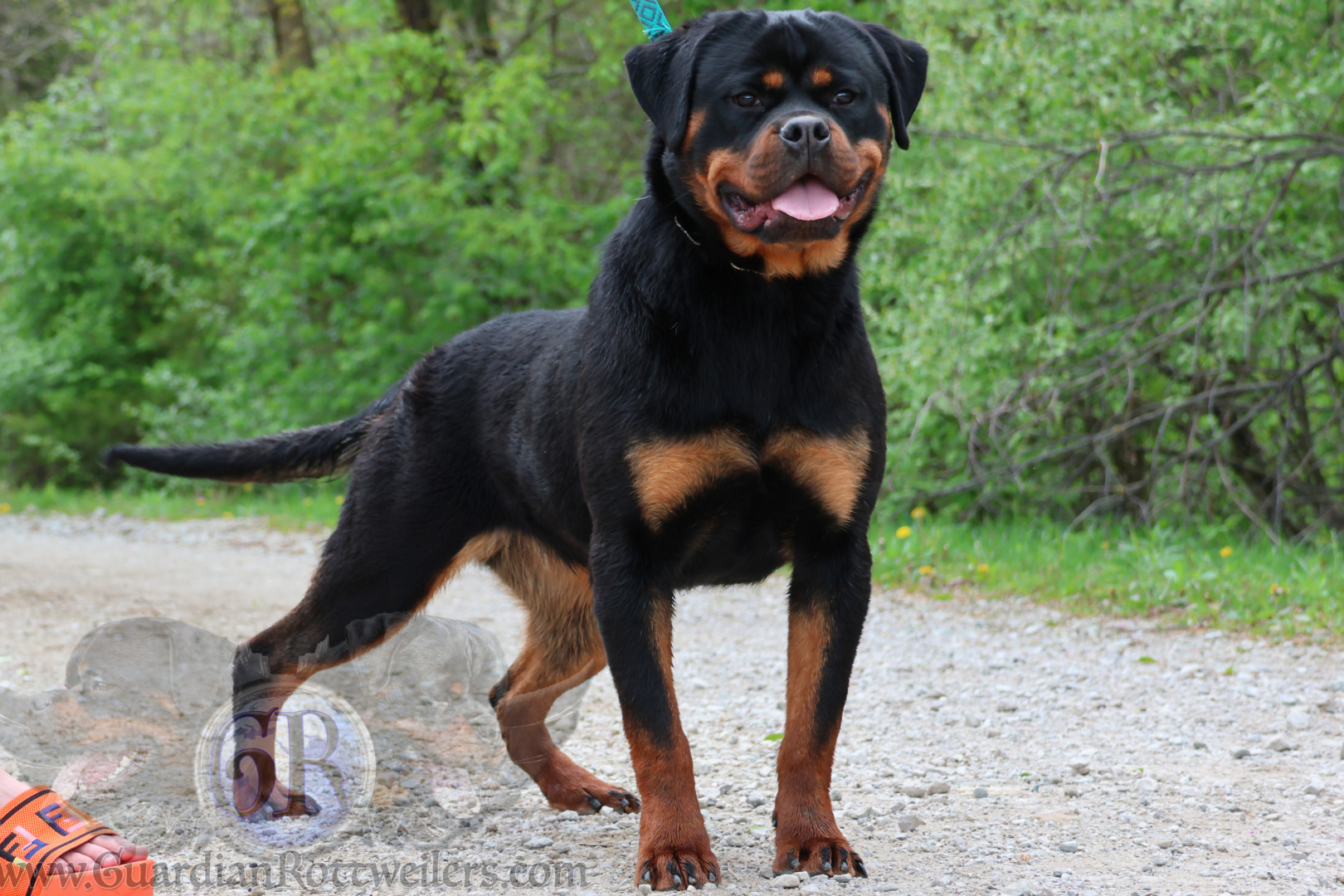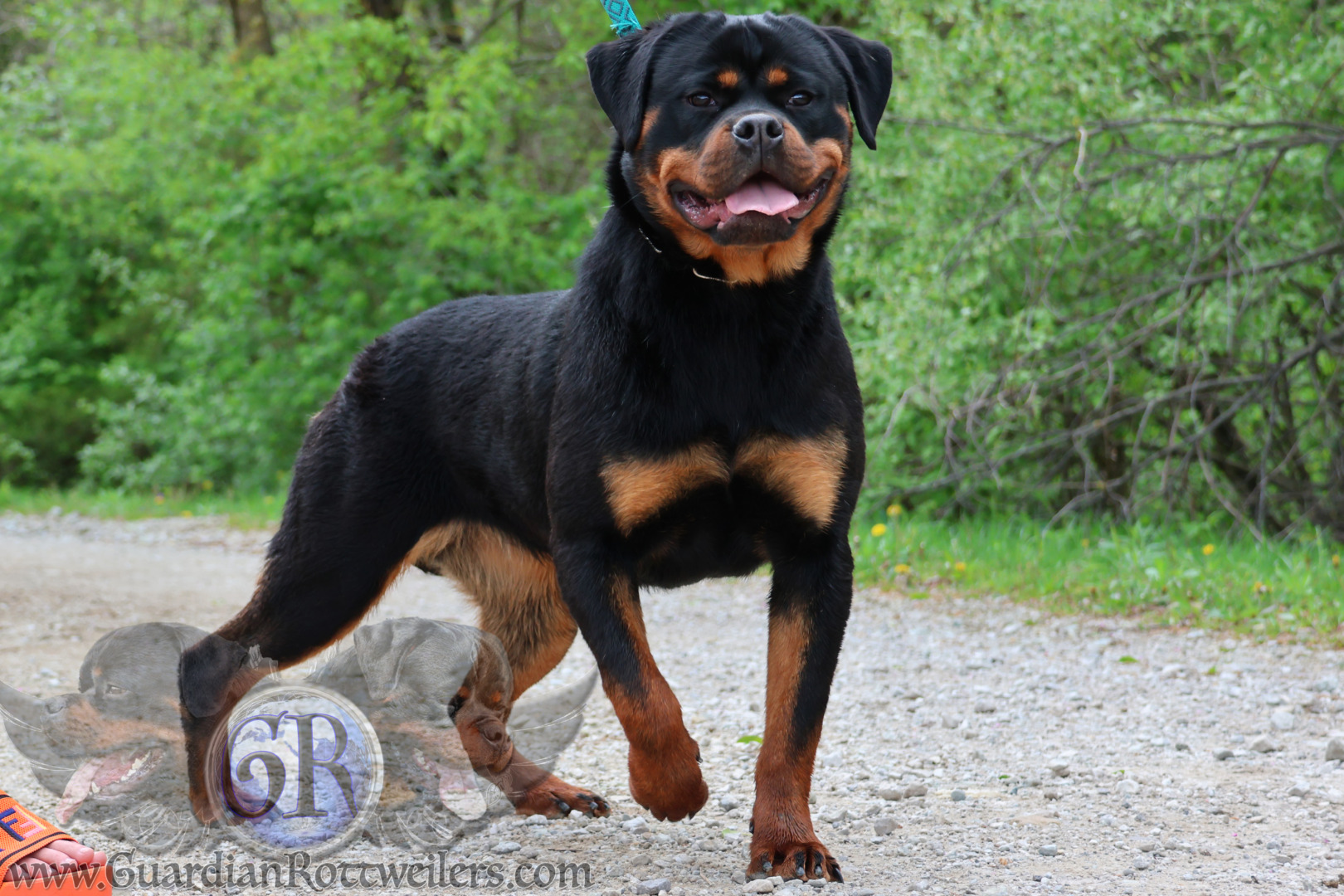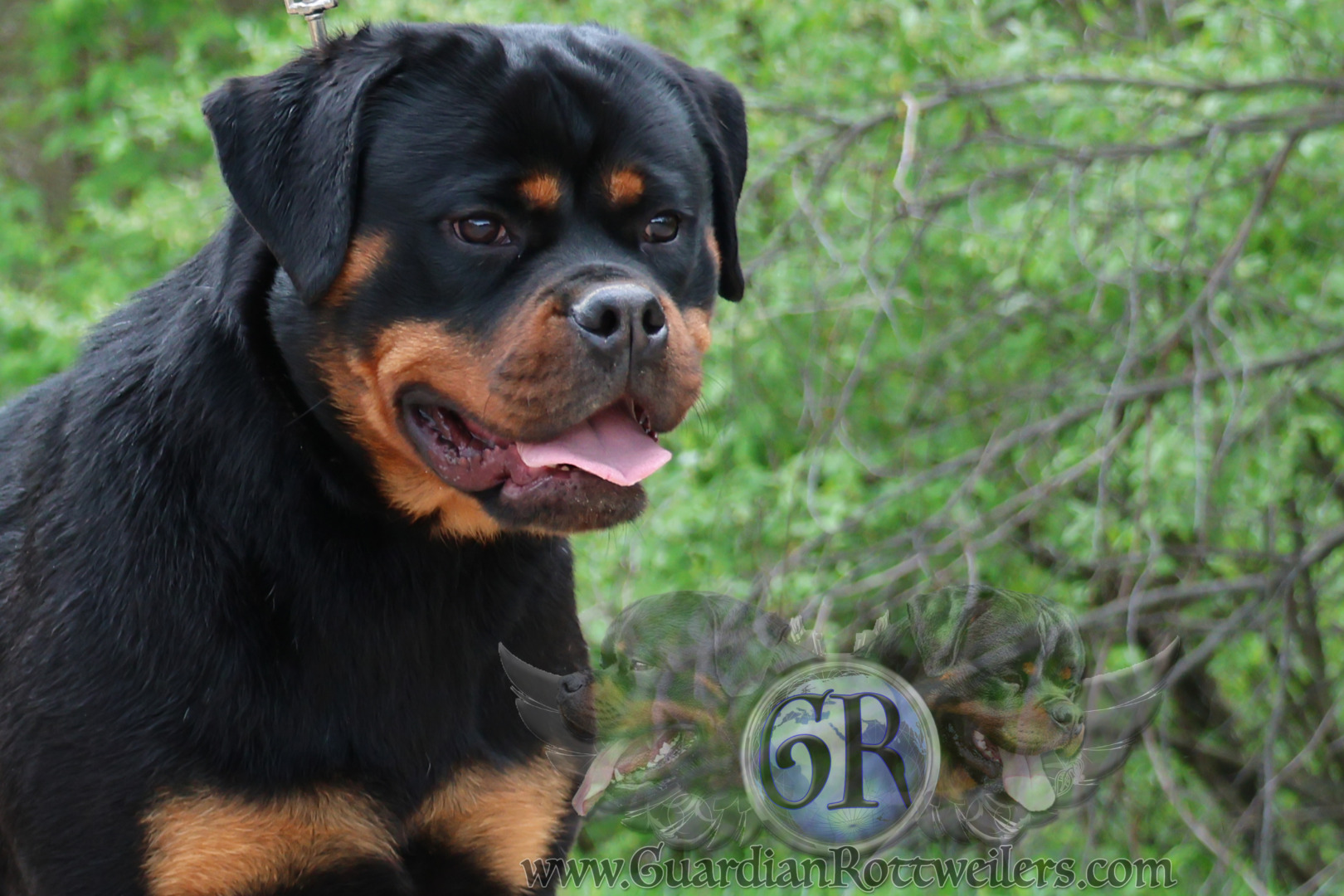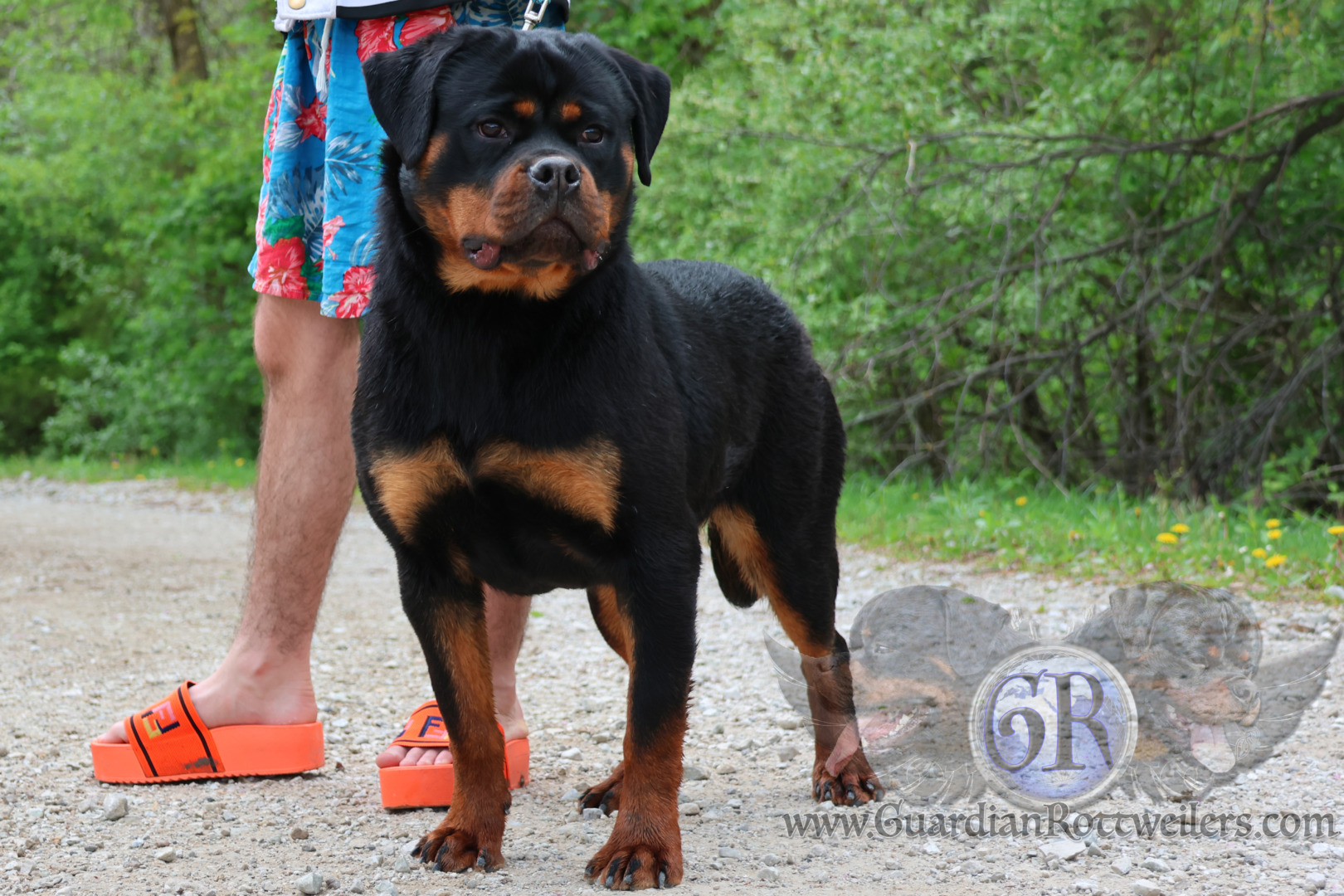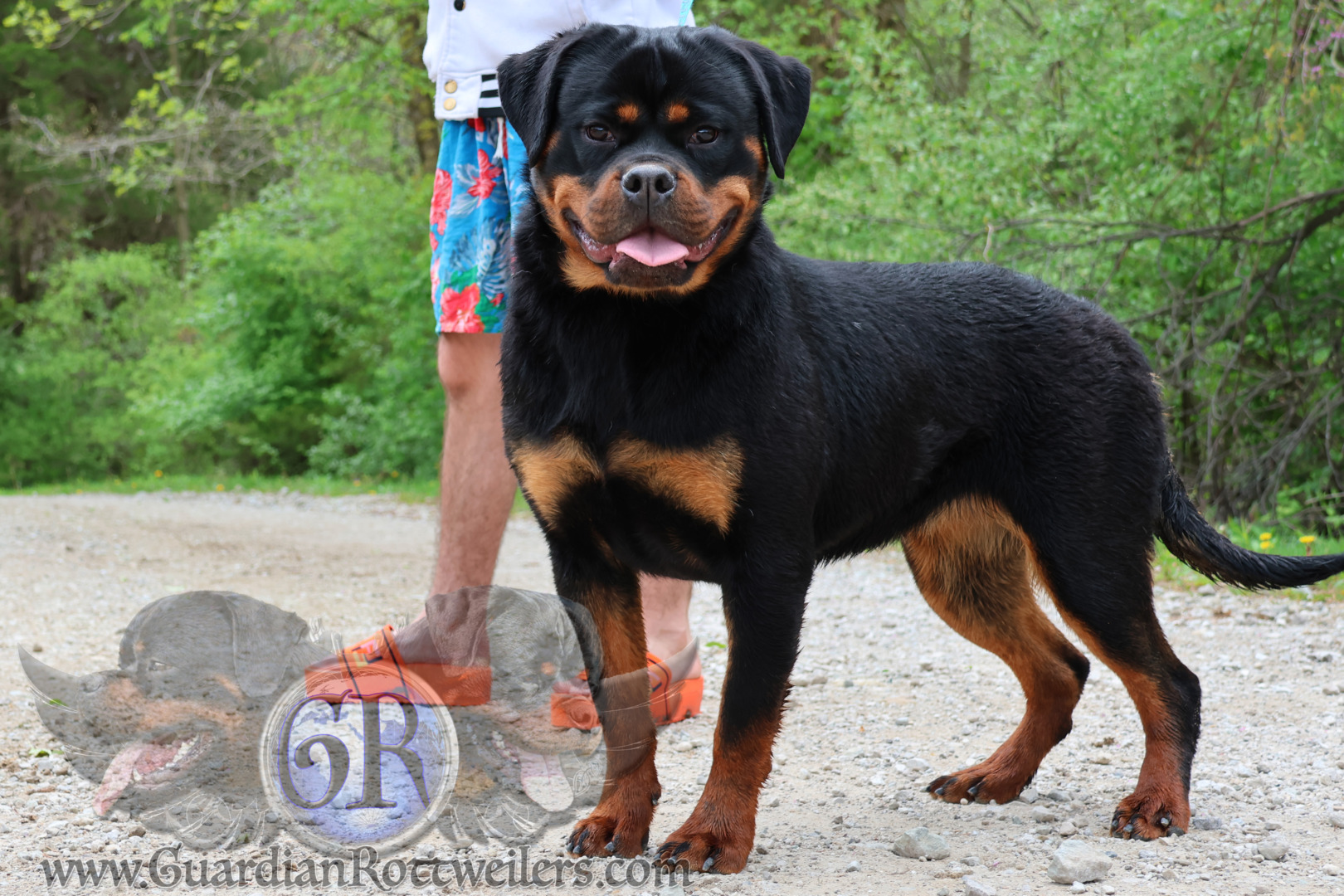 Korra, 5 months old
Korra is a big, gorgeous girl with excellent bone and substance.  She has a super short coat and very clean markings that are a rick mahogany.  Korra is such a great mix of Nikola's Lion bloodlines and Odin's.  She has a very strong head with a heavy topskull, deep stop and short muzzle.  Korra has a correct scissor bite with dark mouth pigment.  Her ears are correctly set and carried.  Korra has excellent top and underlines and textbook front and rear assemblies.  Korra's personality is also such a great mix of mom and dad.  She has her mom's strong desire to please and work and dad's teddy bear nature.  Korra will come with FULL REGISTRATION.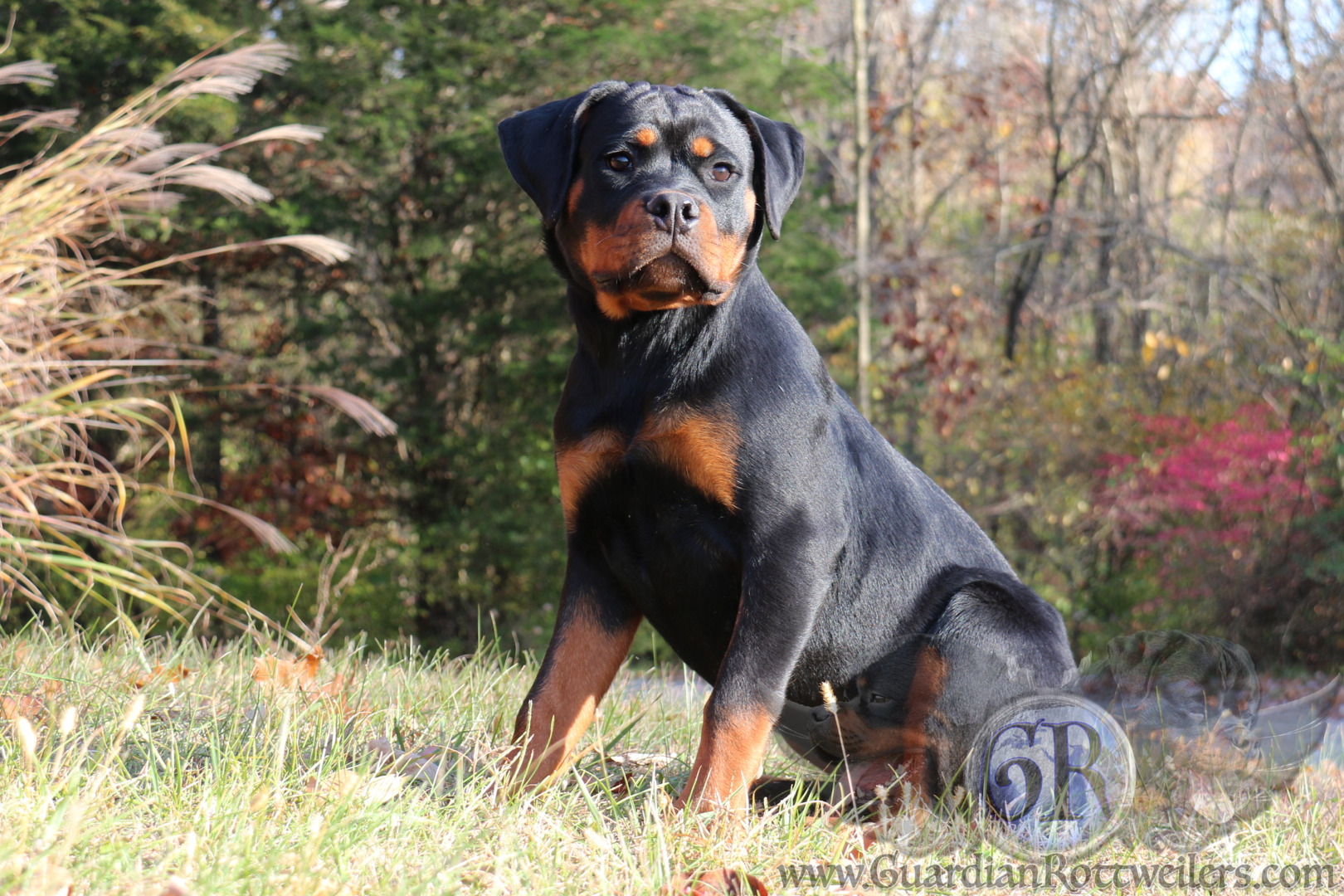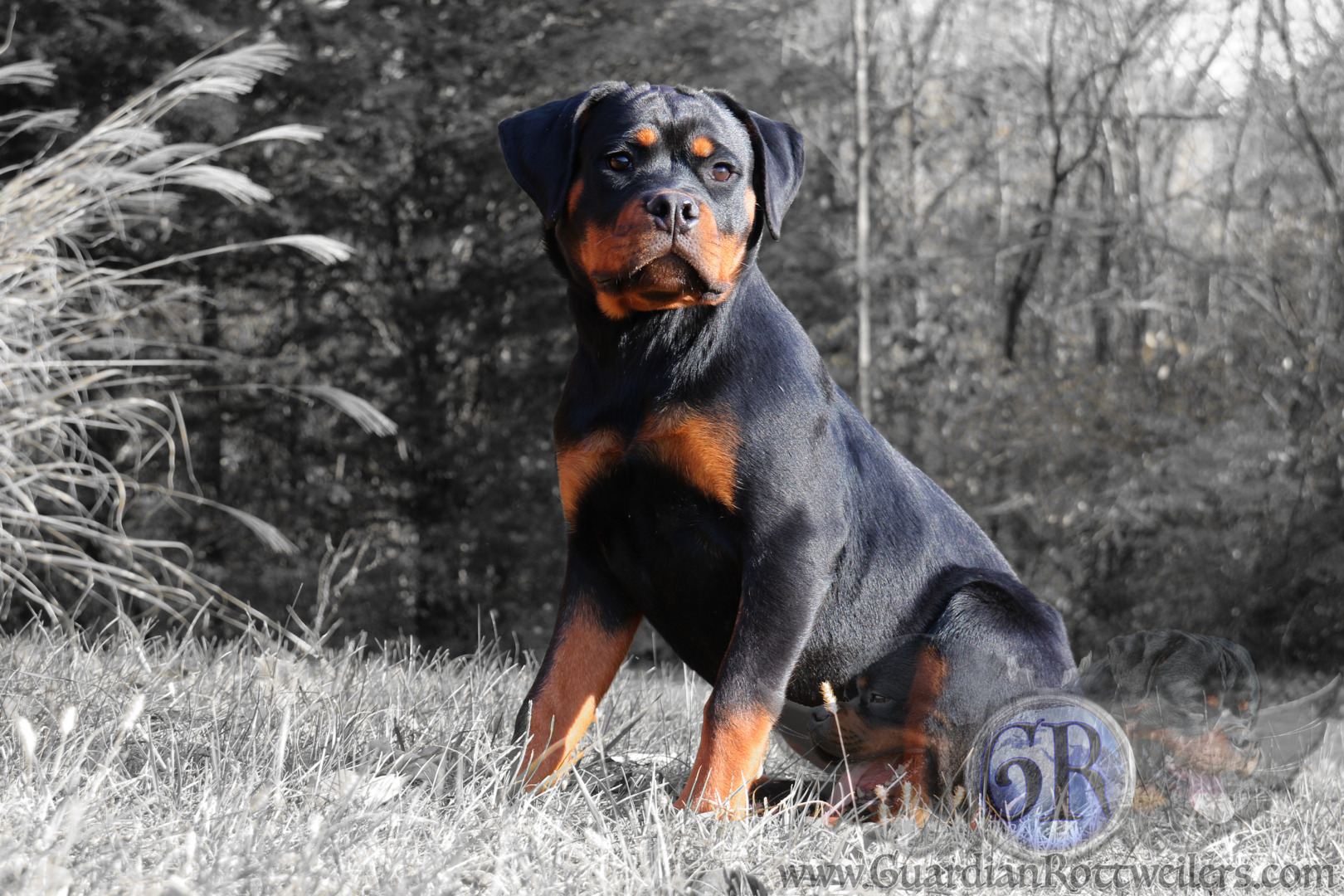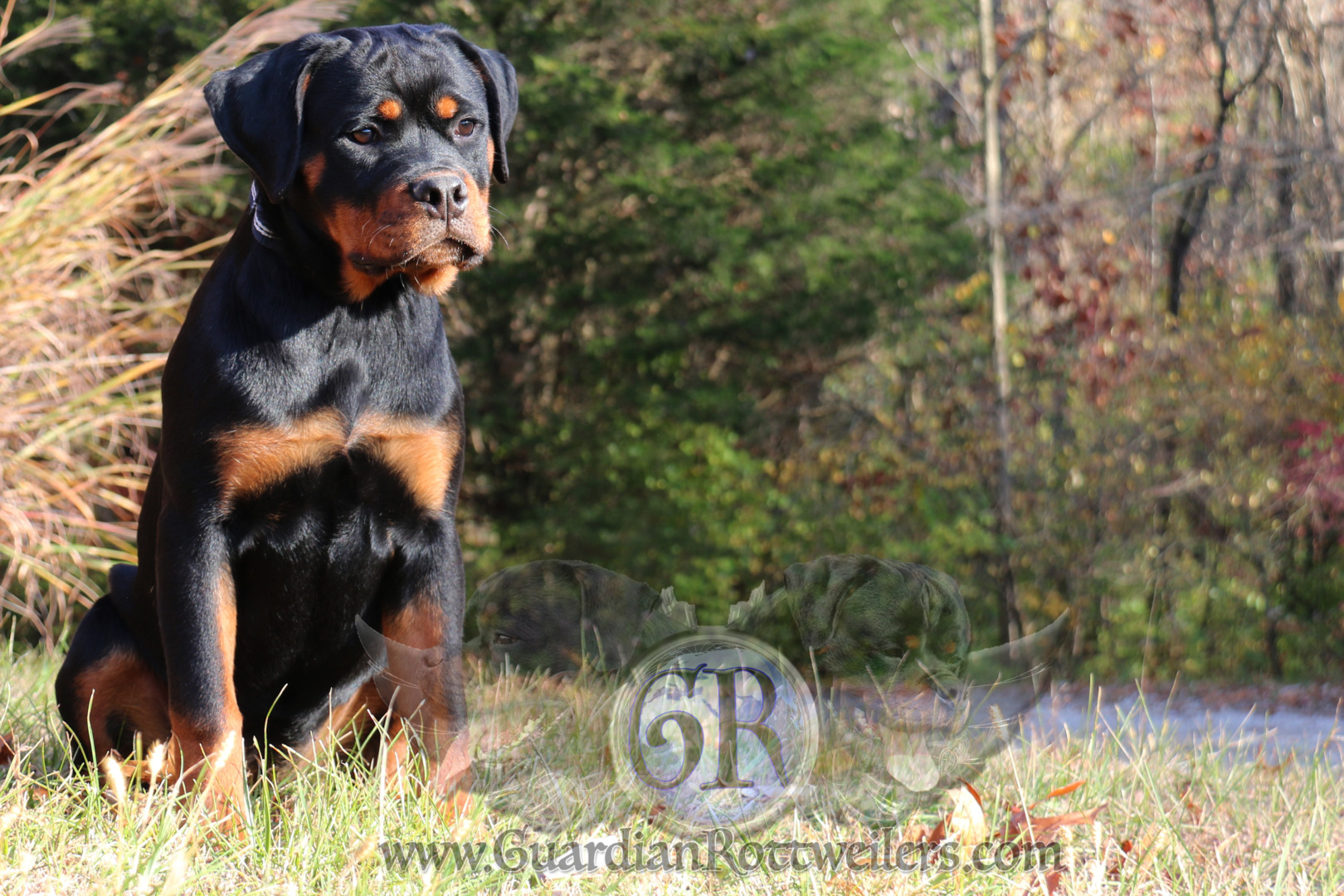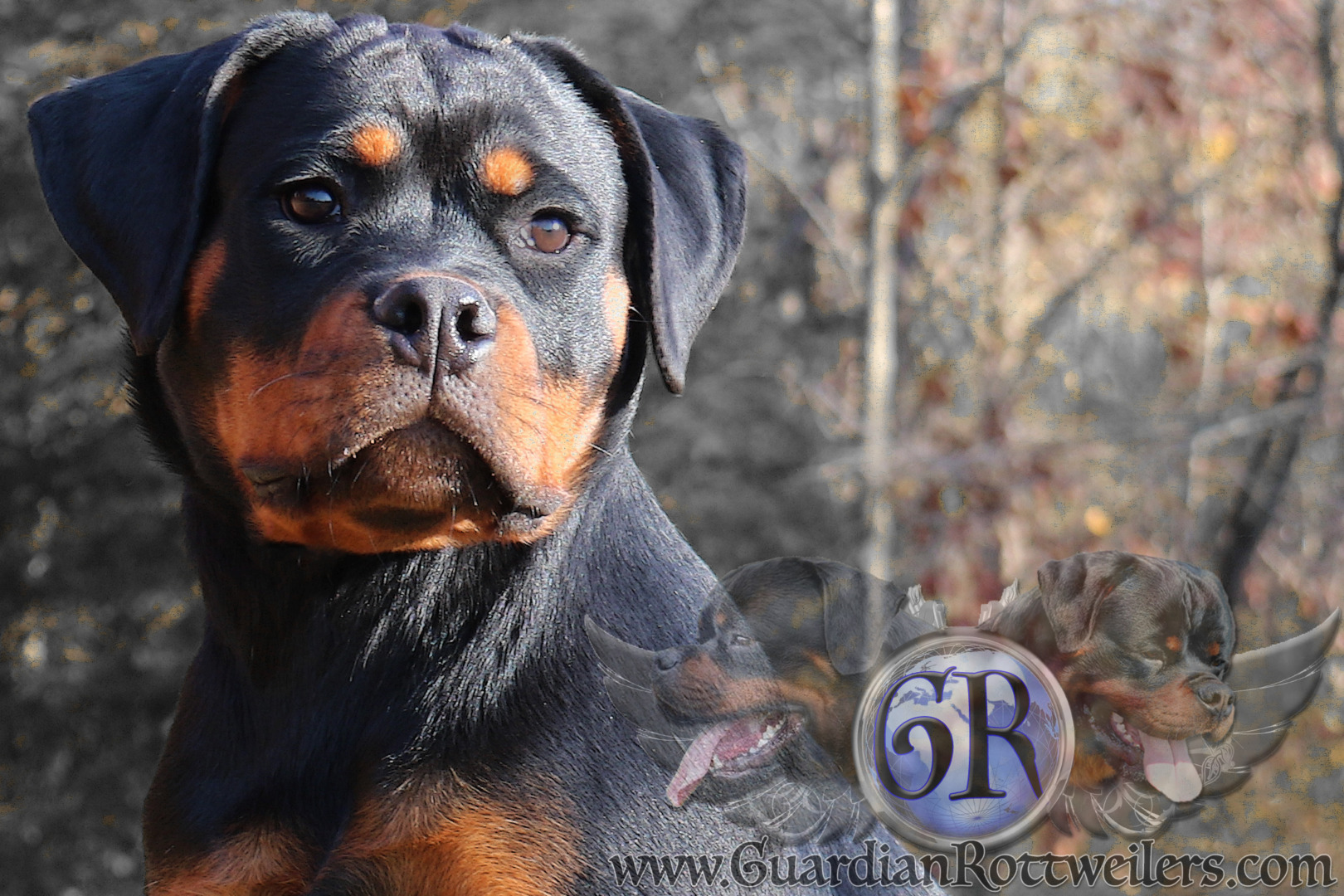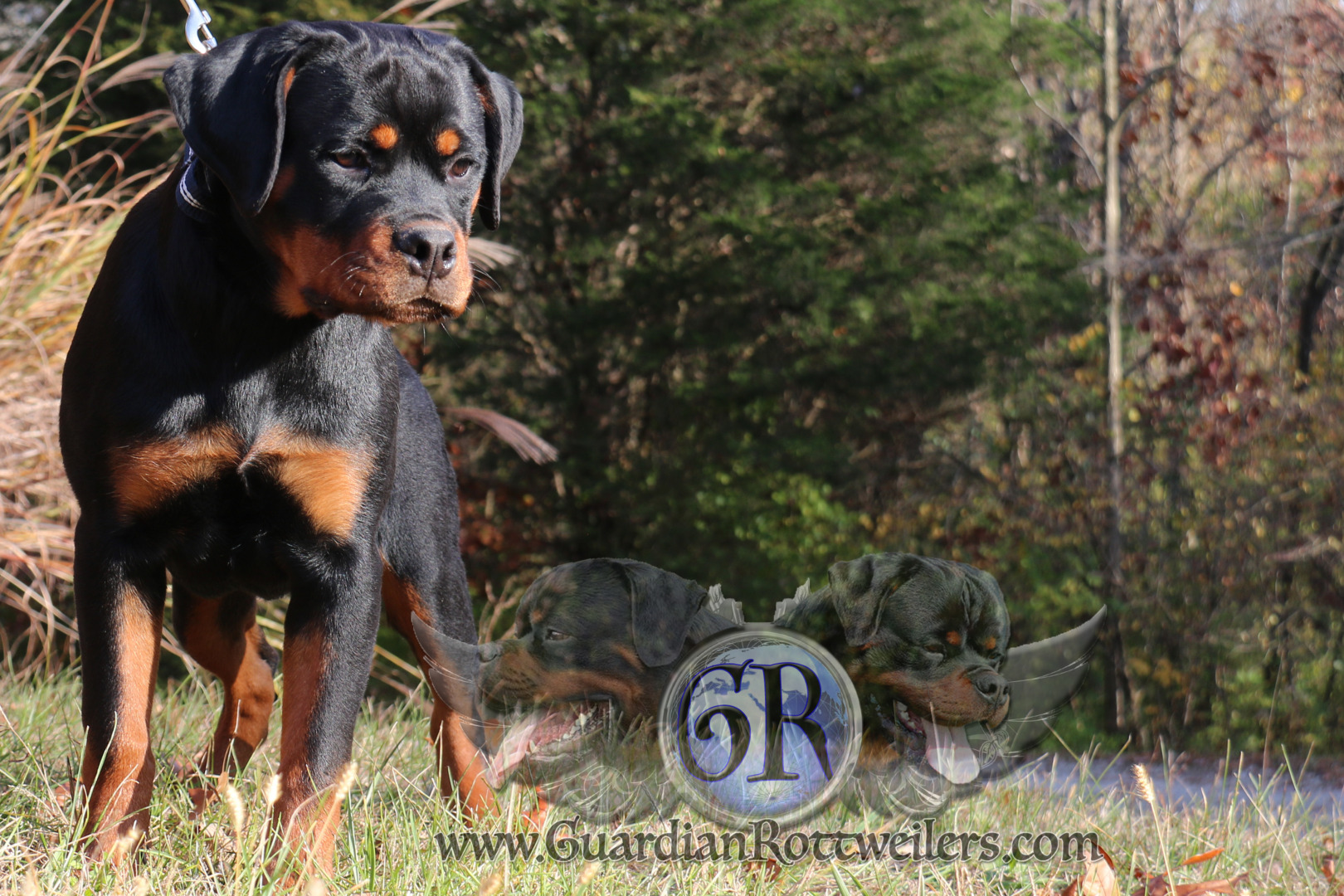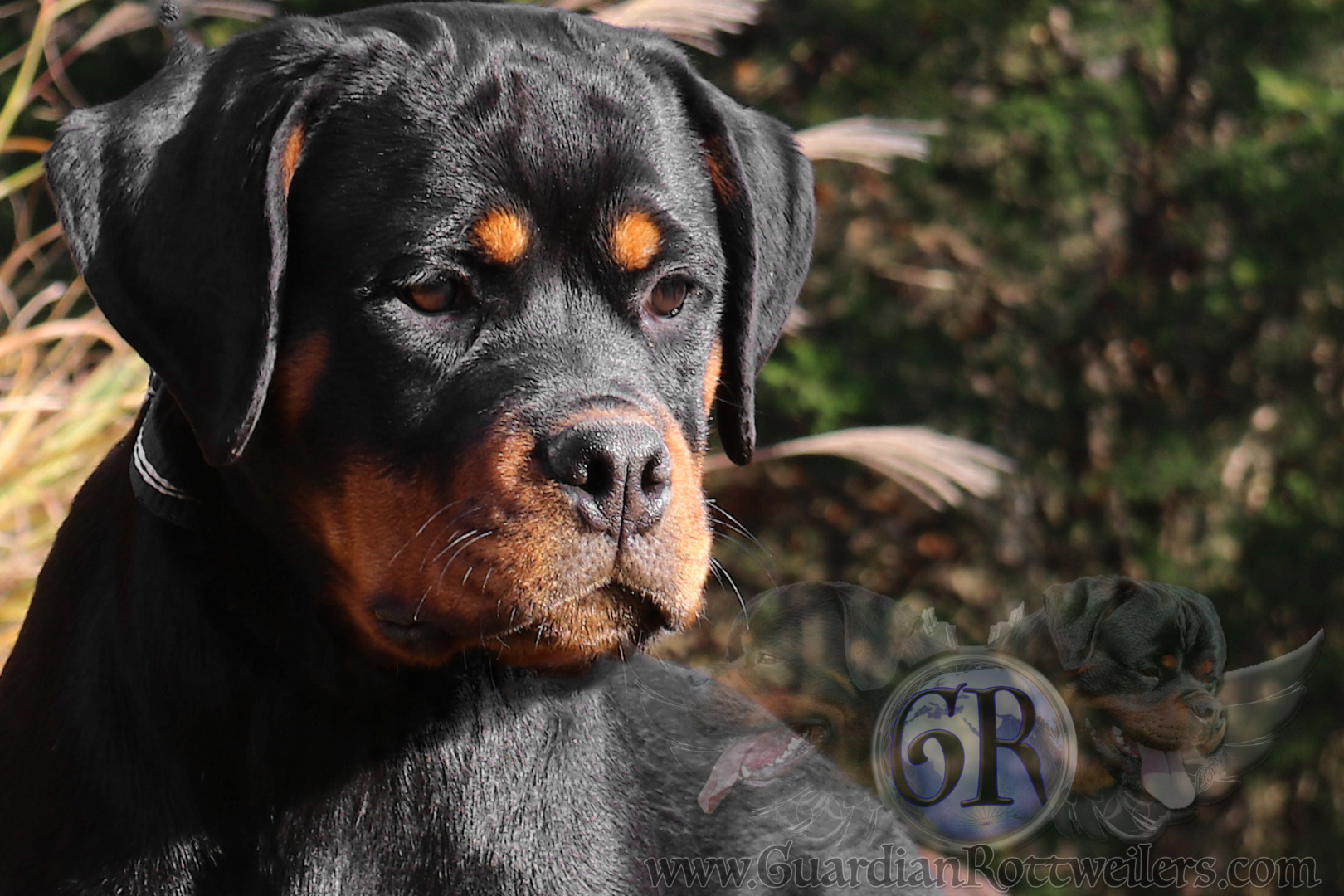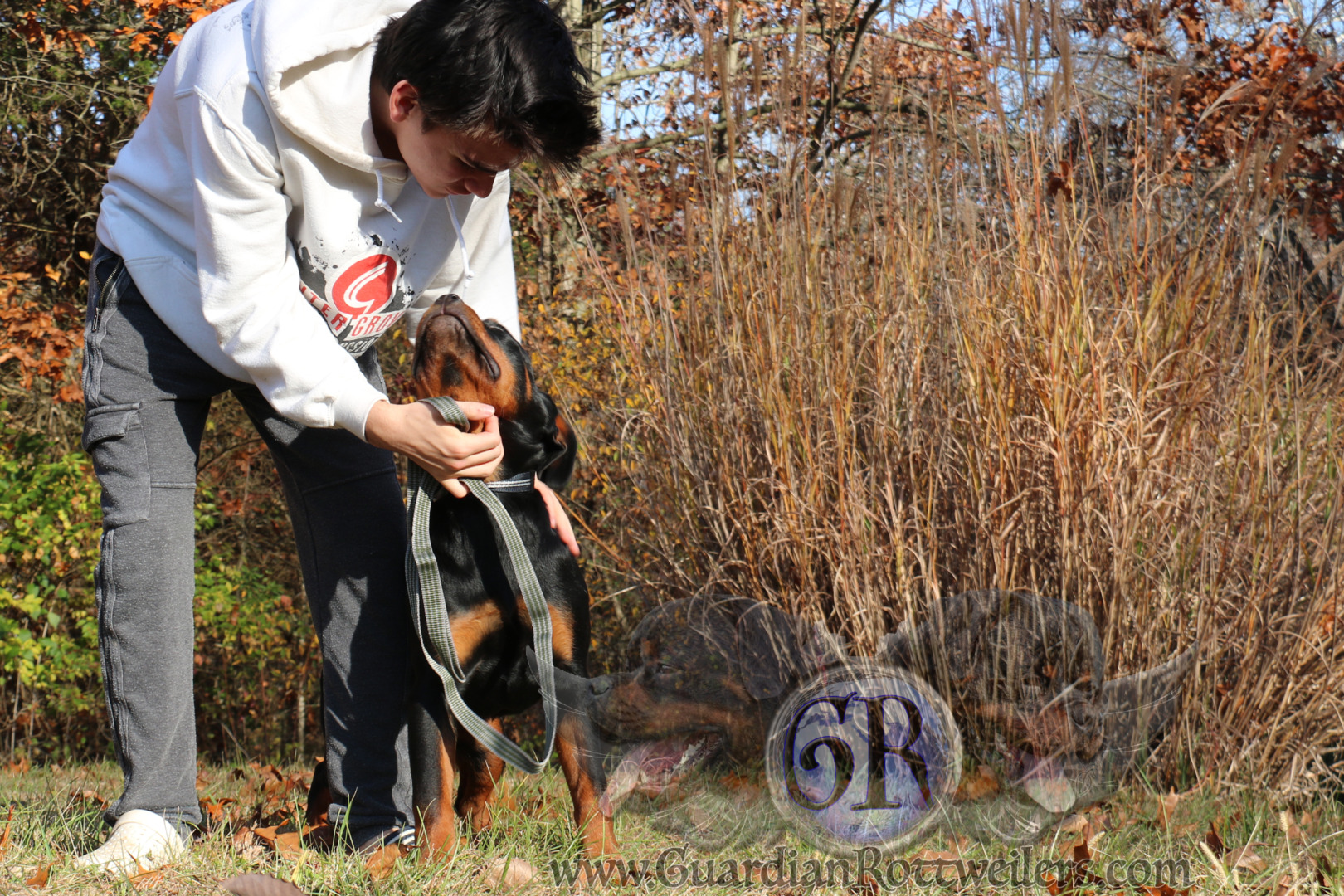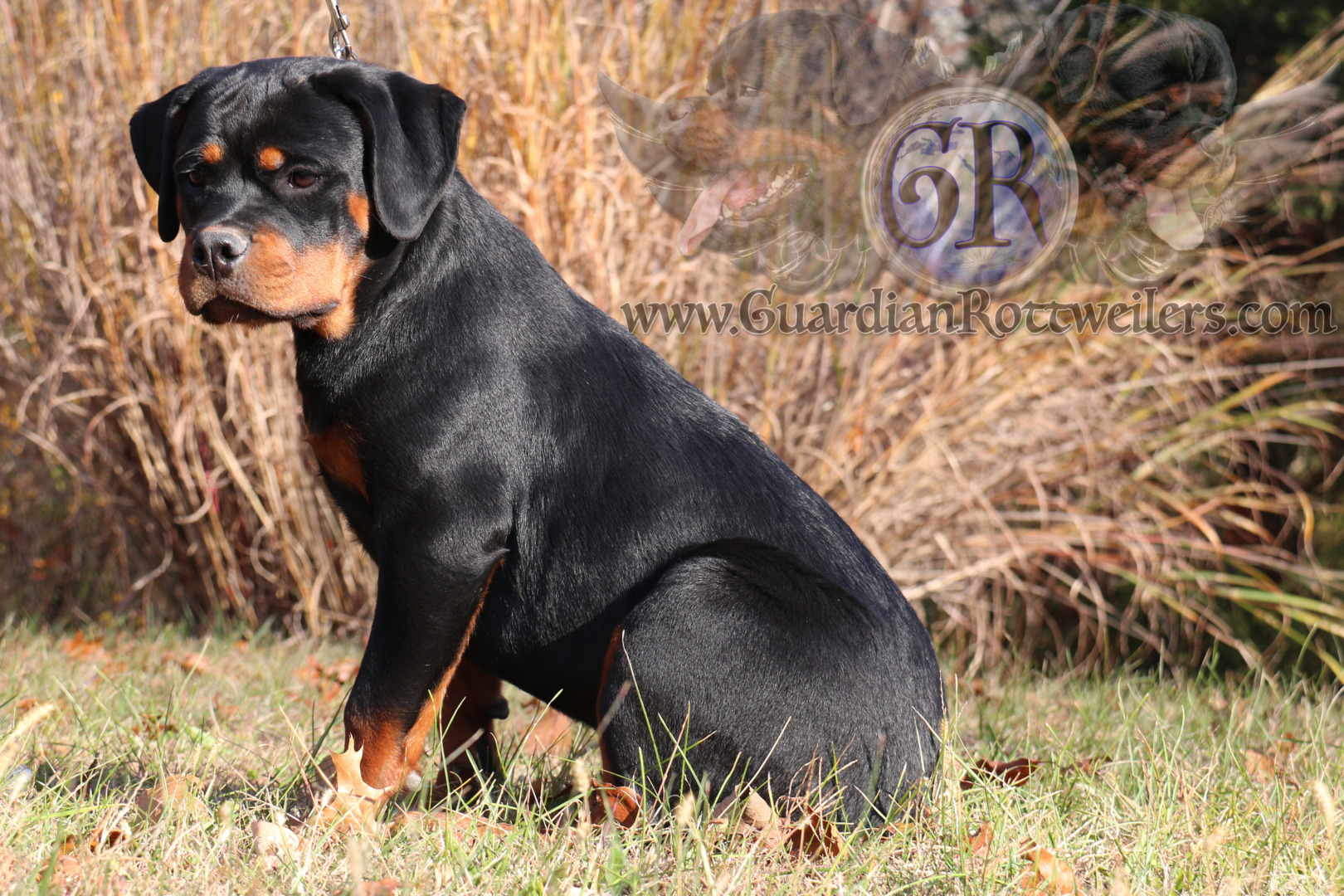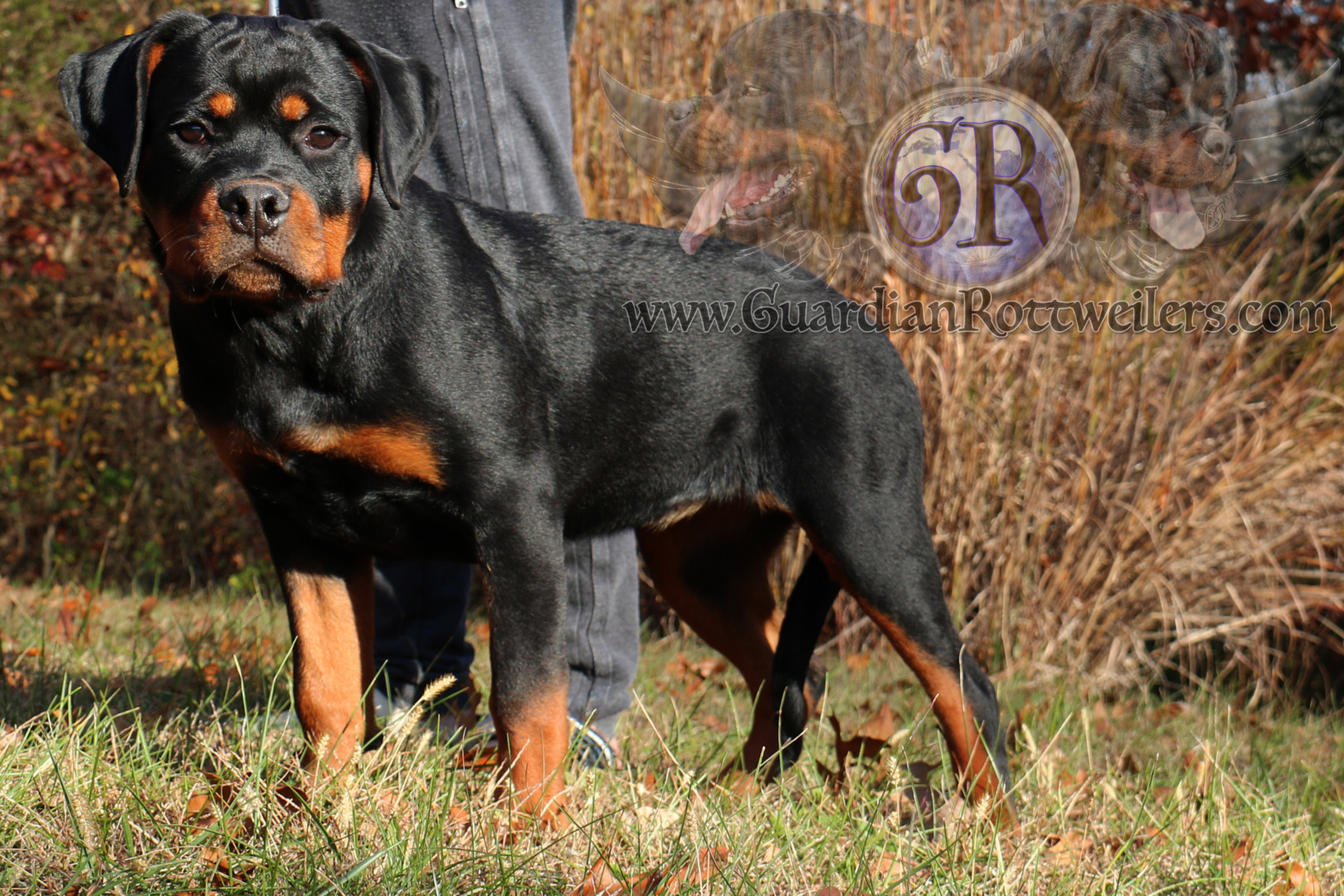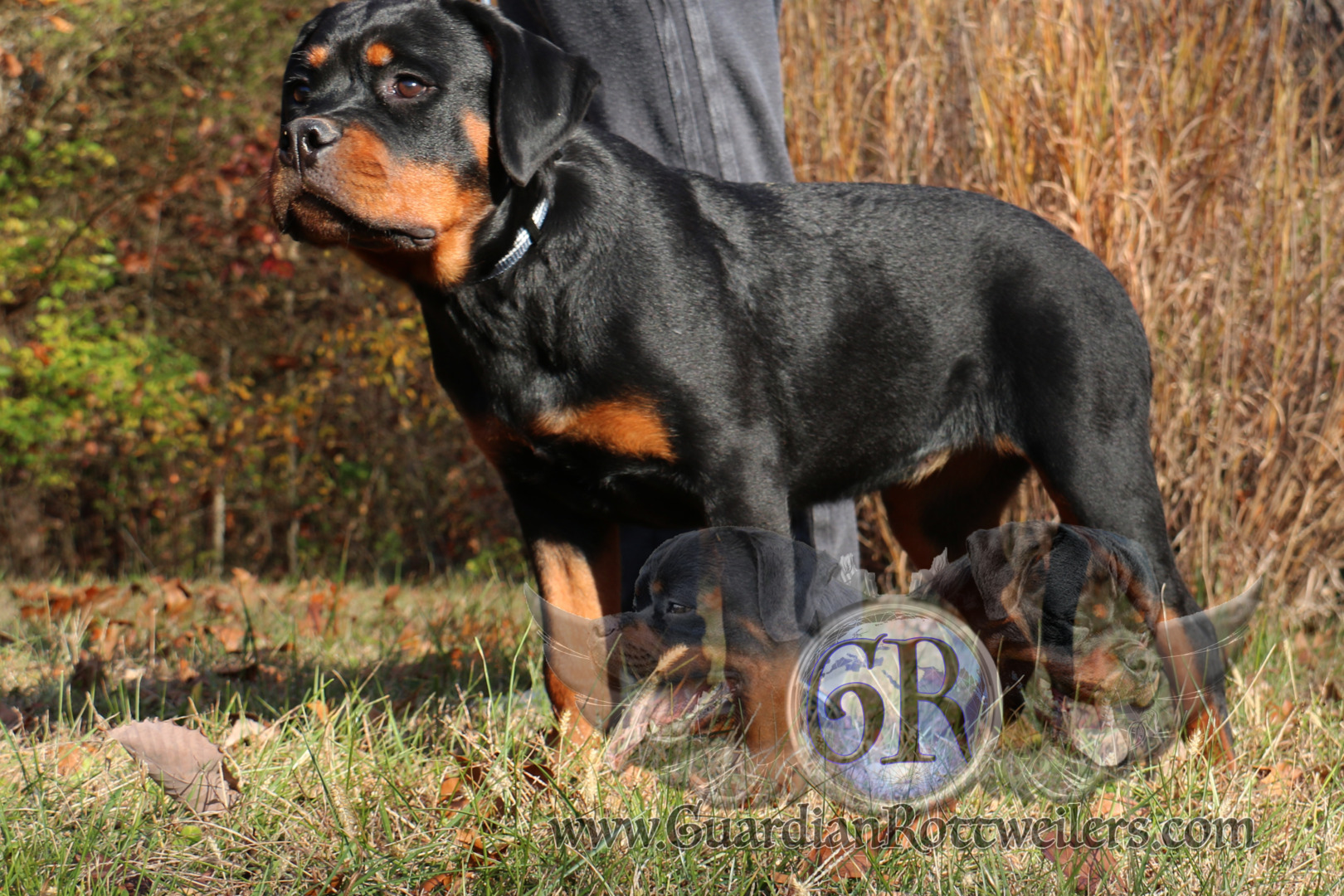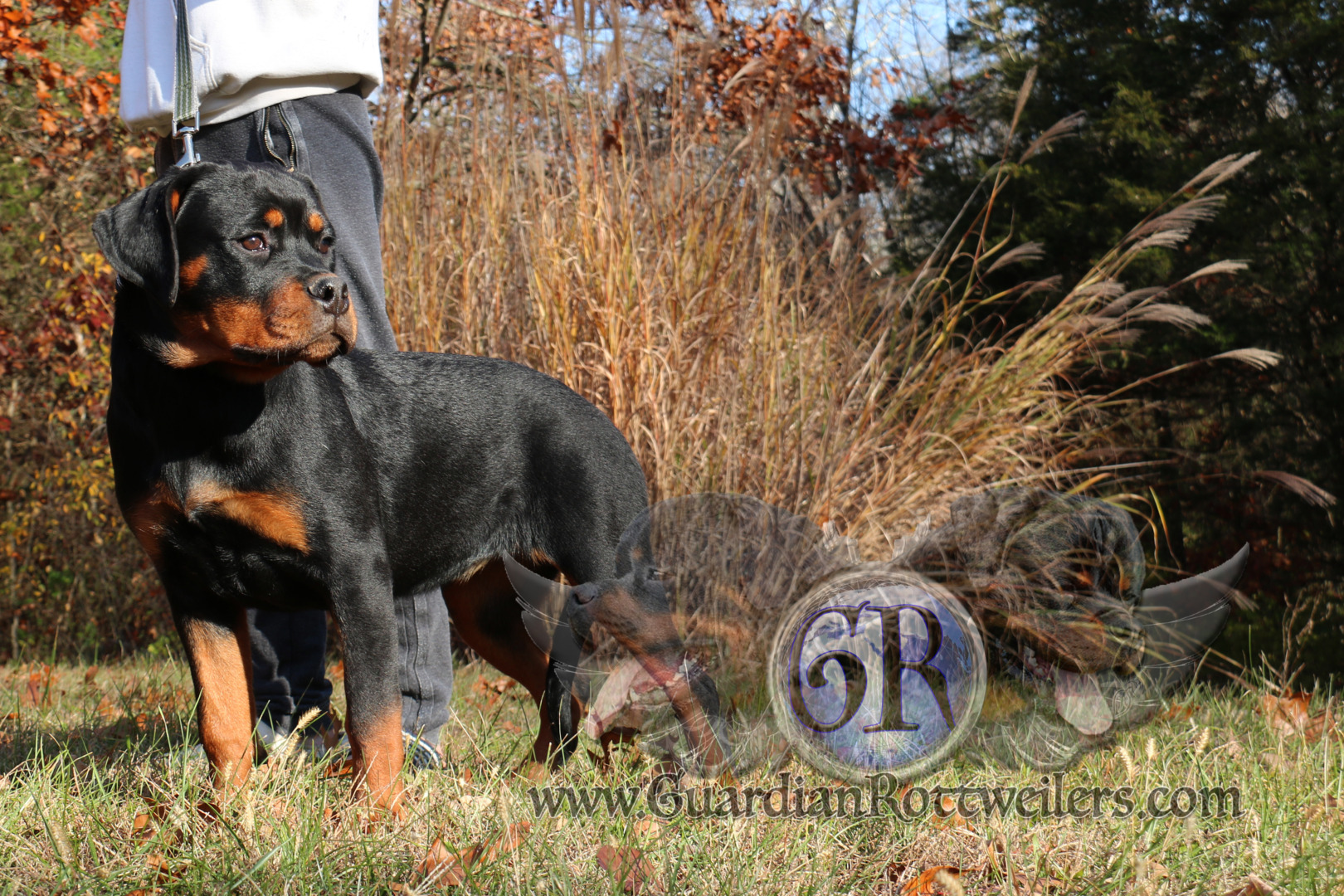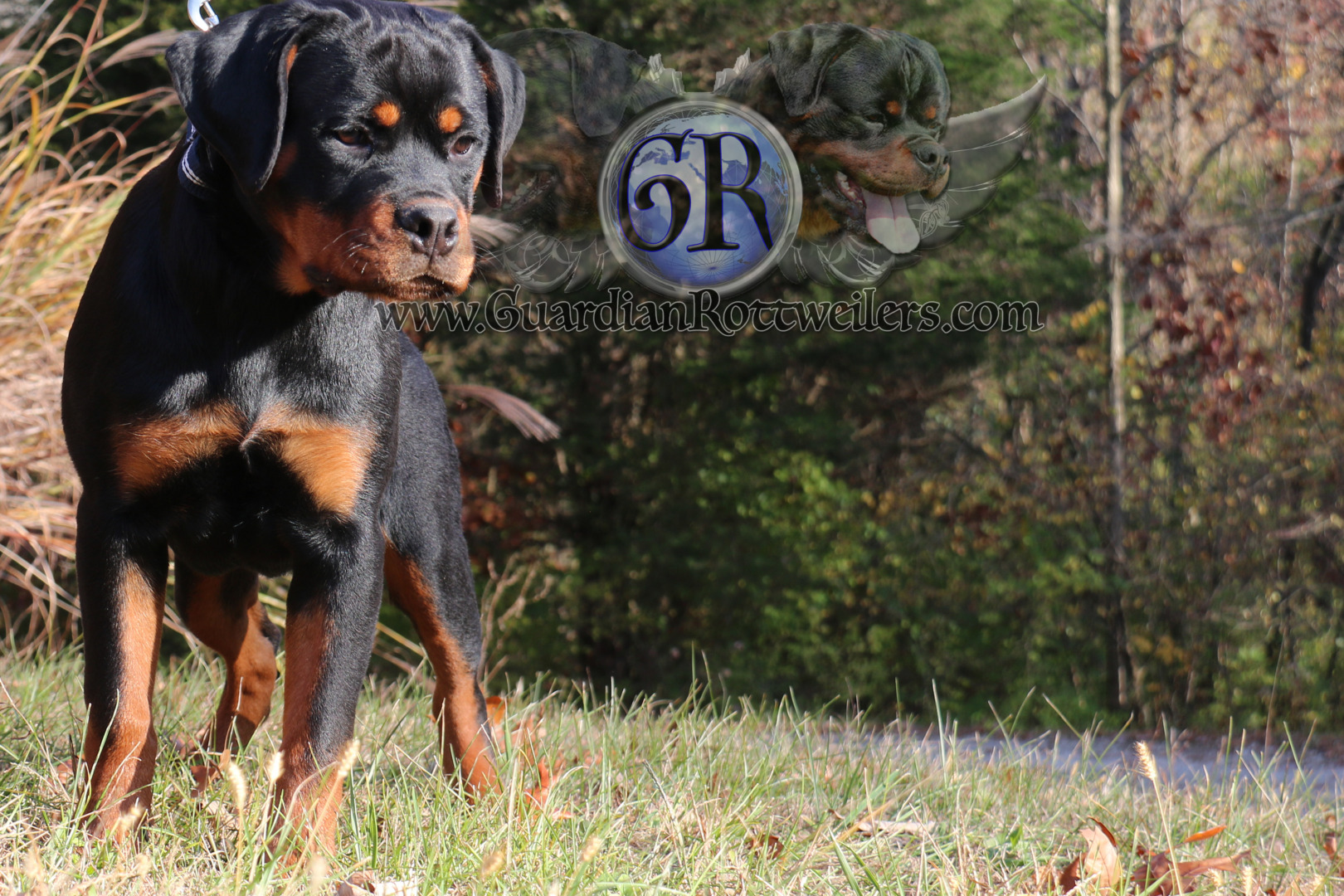 Baby Korra, 7 weeks old

(Visited 269 times, 1 visits today)