Guardian Rottweilers J Litter
Sire: Gubal Vom Boki's Hause
(Hulk Crni Vitez x Candy Timit-Tor)
Dam: Debra The House of Thorin
(Balak vom haus Anin x Daffy vom Kümmelsee)
Captain Jack Sparrow
Born 24 April 2022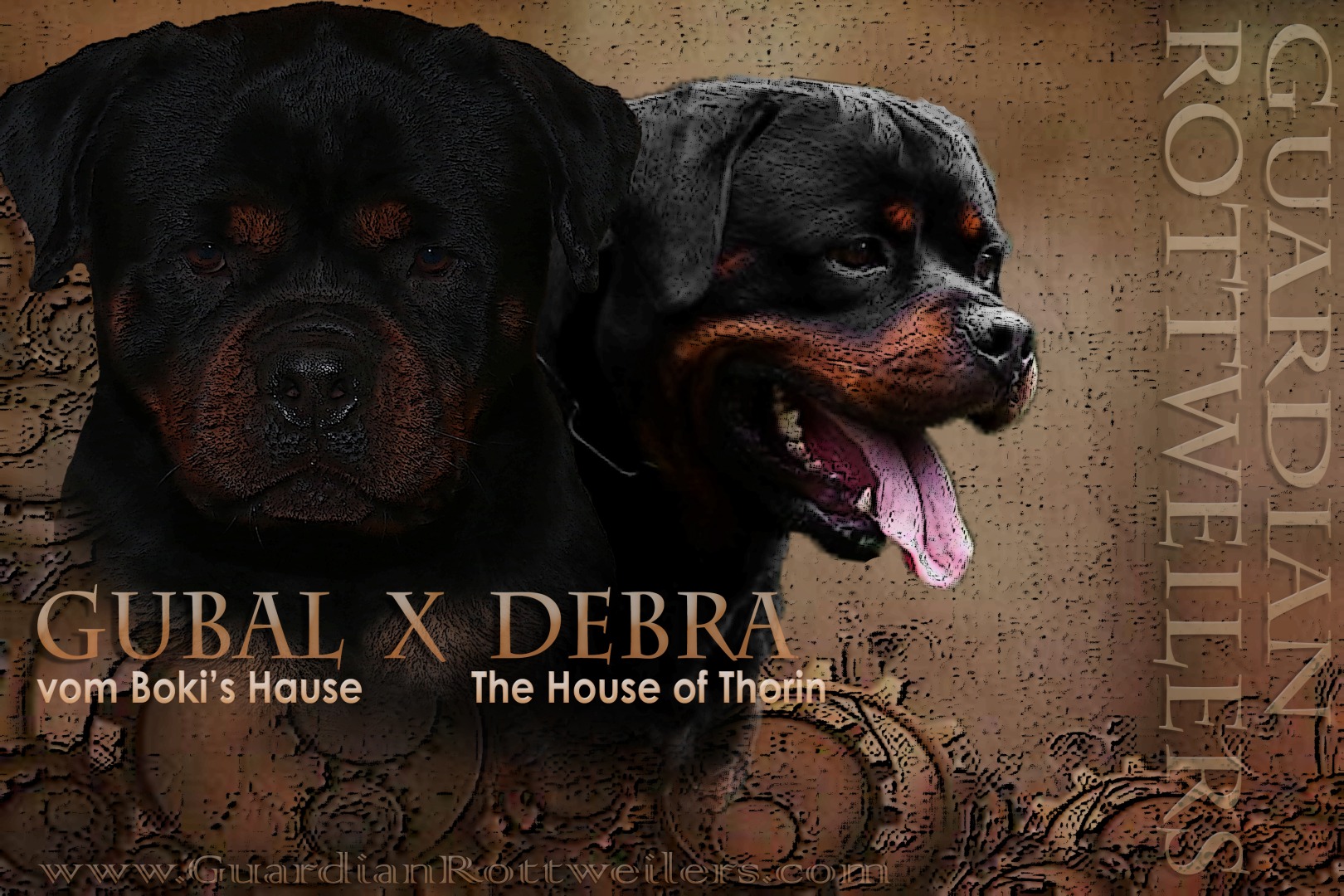 Jack was a singleton, and as such, has been properly spoiled by his mama and everyone else 😉   With this breeding, I was hoping to bring that impeccable German engineering from Debra's bloodlines and combine it with the more extreme type in Gubal's bloodlines to hopefully get pups who had exceptional conformation and still had strong heads and heavy bone.  I did not want to compromise structure for type.  Jack Sparrow definitely got the memo!  He has such beautiful anatomy!  I do not think there is a single angle for him that does not have a perfect topline and such harmonious front and rear assemblies.  He is so very well put together and it shows in his movement as well.  I could not be happier with head type either!  Kept the elements I love from Gubal and his bloodlines and yet prevented them from being overdone.  Jack has a deep stop and a very heavy topskull.  His ears are correctly set and carried adding to the skull width.  Jack has very dark eyes and dark mouth pigment- considering how Debra is as black as possible on both, I am not surprised!  Temperament is also even better than I could have asked for.  Gubal and his brother, Goliath, will never be top working dogs 😉  They are about as laid back and chill as a Rottie can be.  Debra, on the other hand, hails from some of Germany's top working lines and is such an incredible athlete.  Although a strong working dog is absolutely my cup of tea, it can be a lot of dog for someone not specifically looking for a working dog.  I was hoping Gubal would balance Debra so that you had a biddable pup who was willing and able but not so drivey that it could not be redirected.  Jack is all the above and then some!  He is quite the ham- he absolutely knows just how adorable he is! lol  He has great focus for such a young pup and is quite biddable.  And yet, his 'off switch' is just as good.  He redirects, and he enjoys his chill/snuggle time just as much as his play time.  He relaxes and, as my daughter calls it "melts" as soon as you pick him up.  I am super pleased with this breeding and my only complaint is that there are not 10 little Jacks!  Jack is NOT AVAILABLE!!  He is everything we had hoped for from this breeding plus so much more.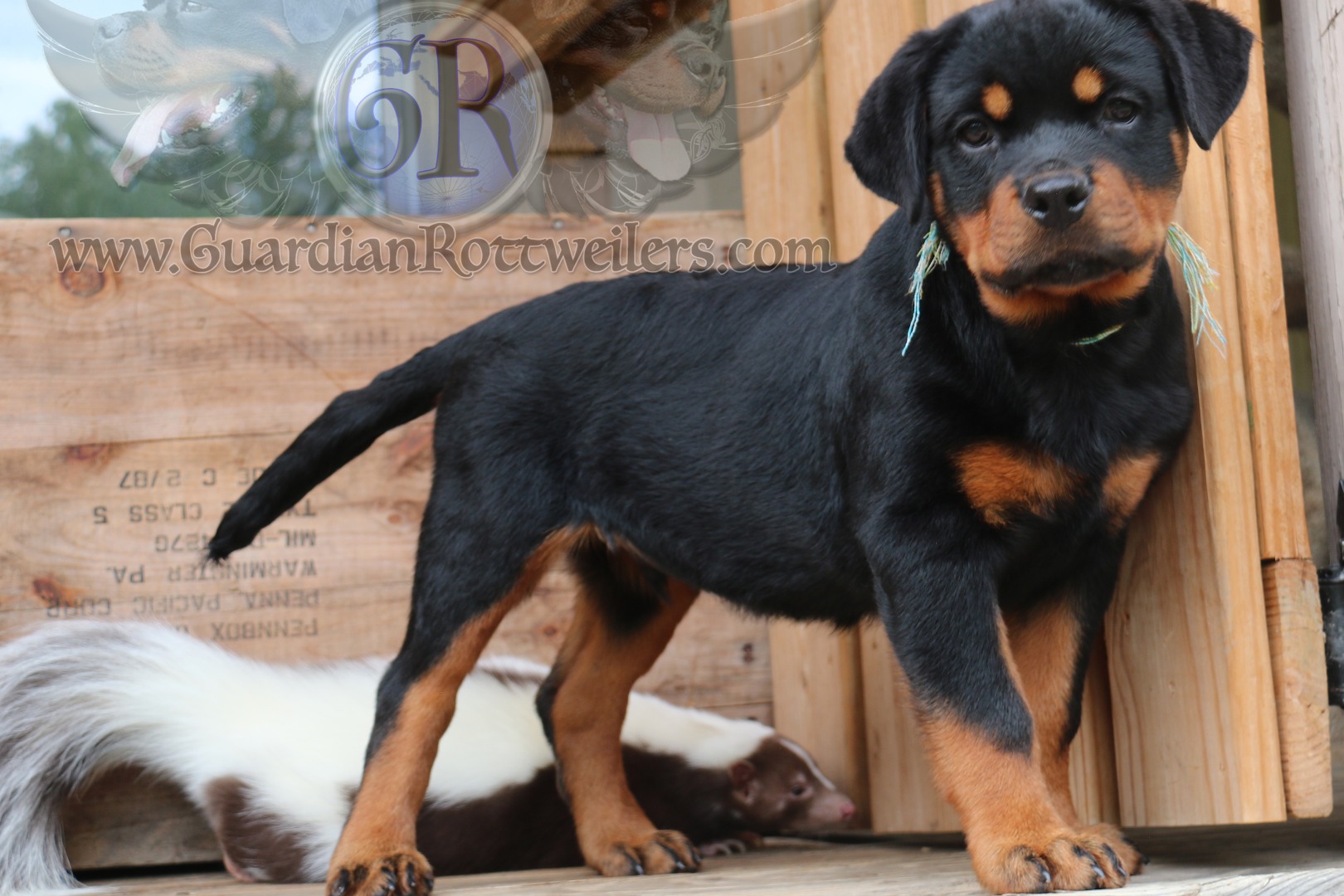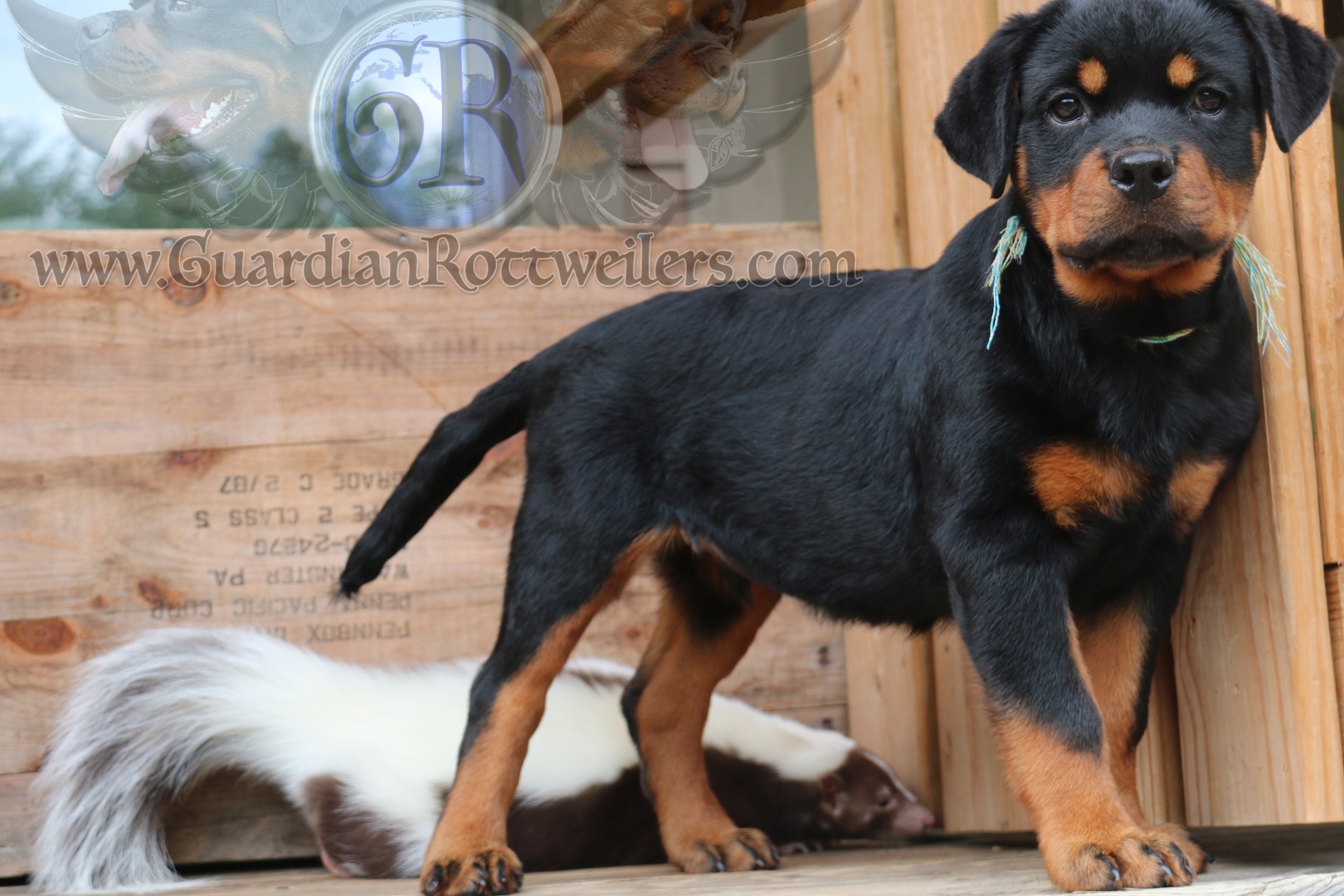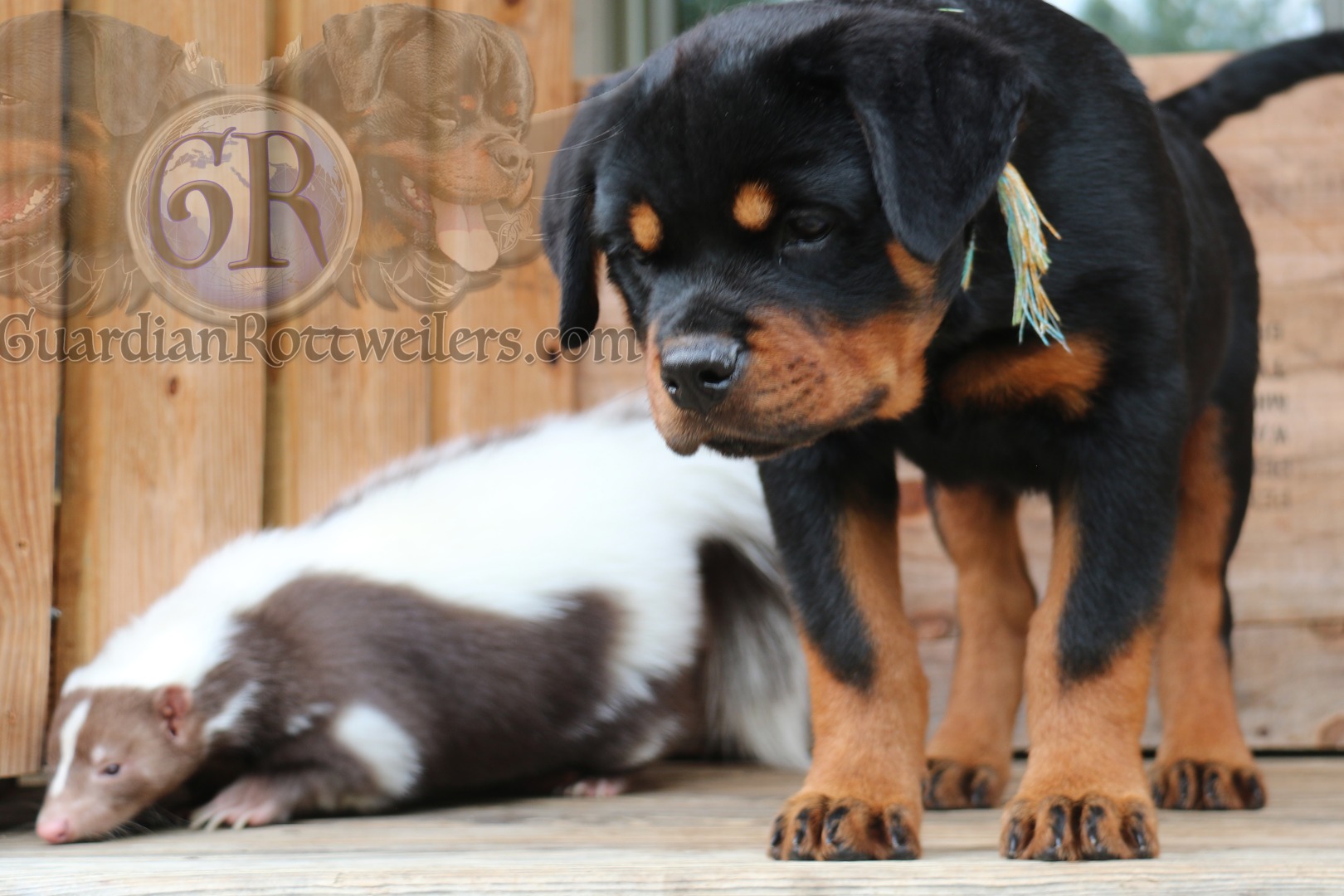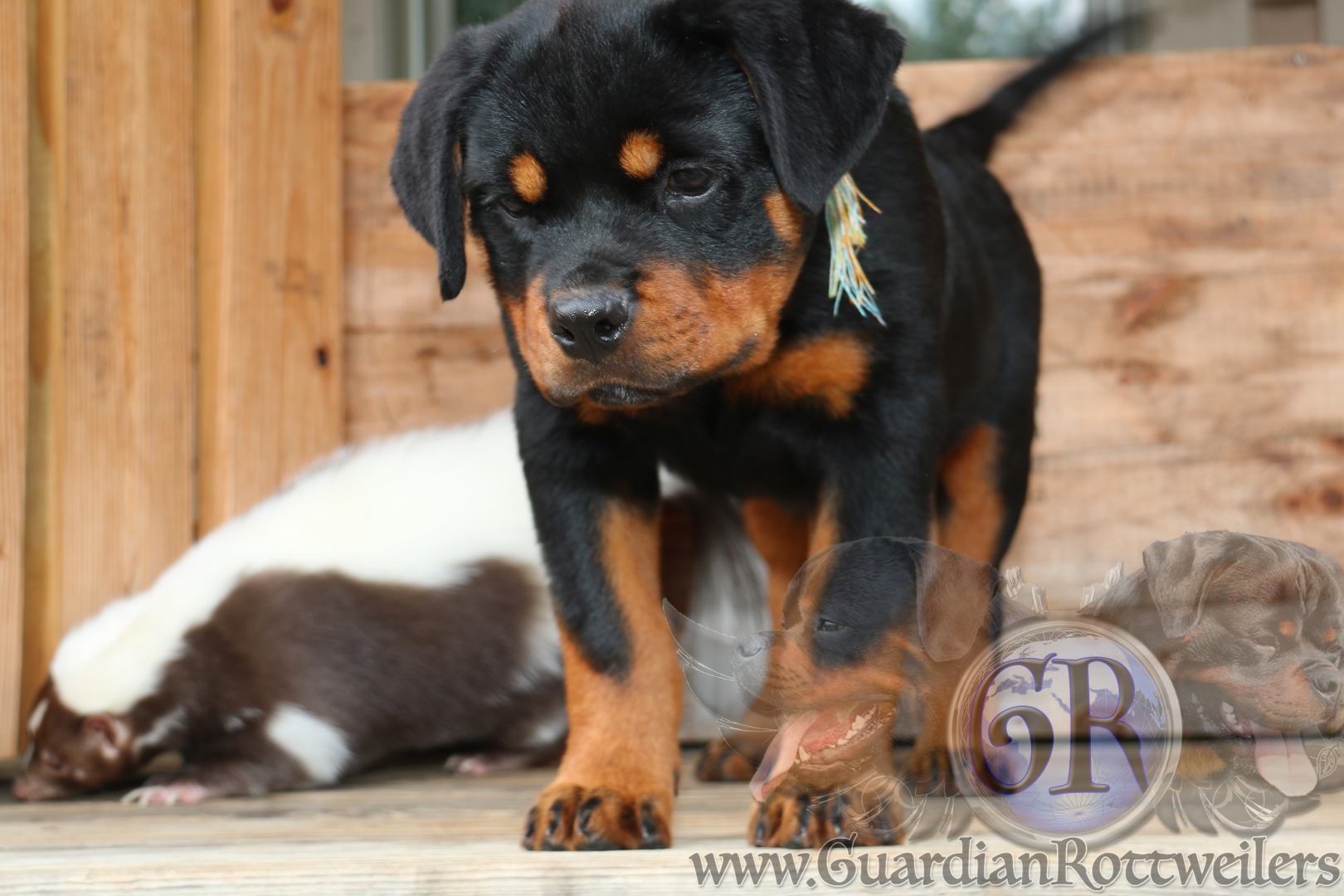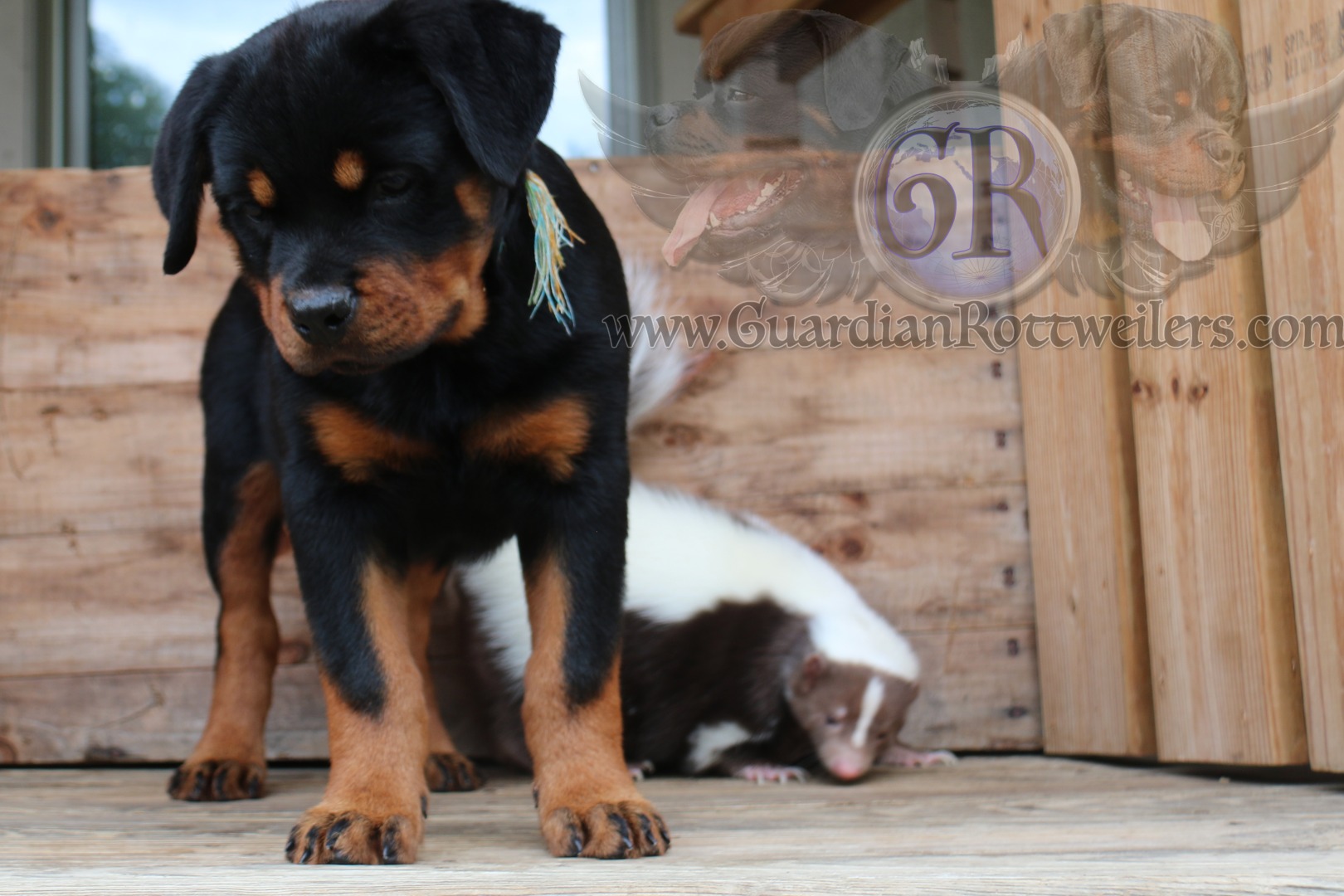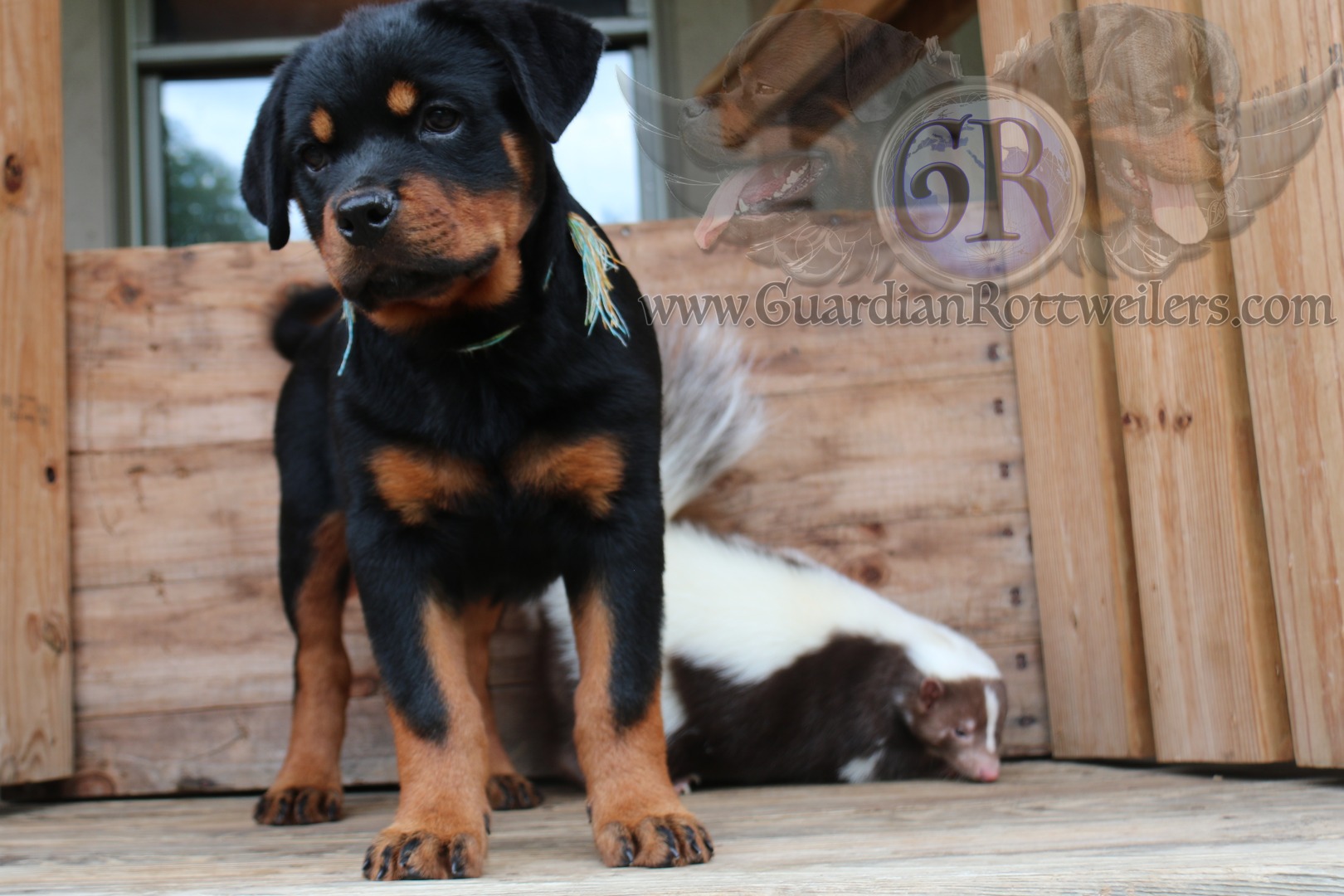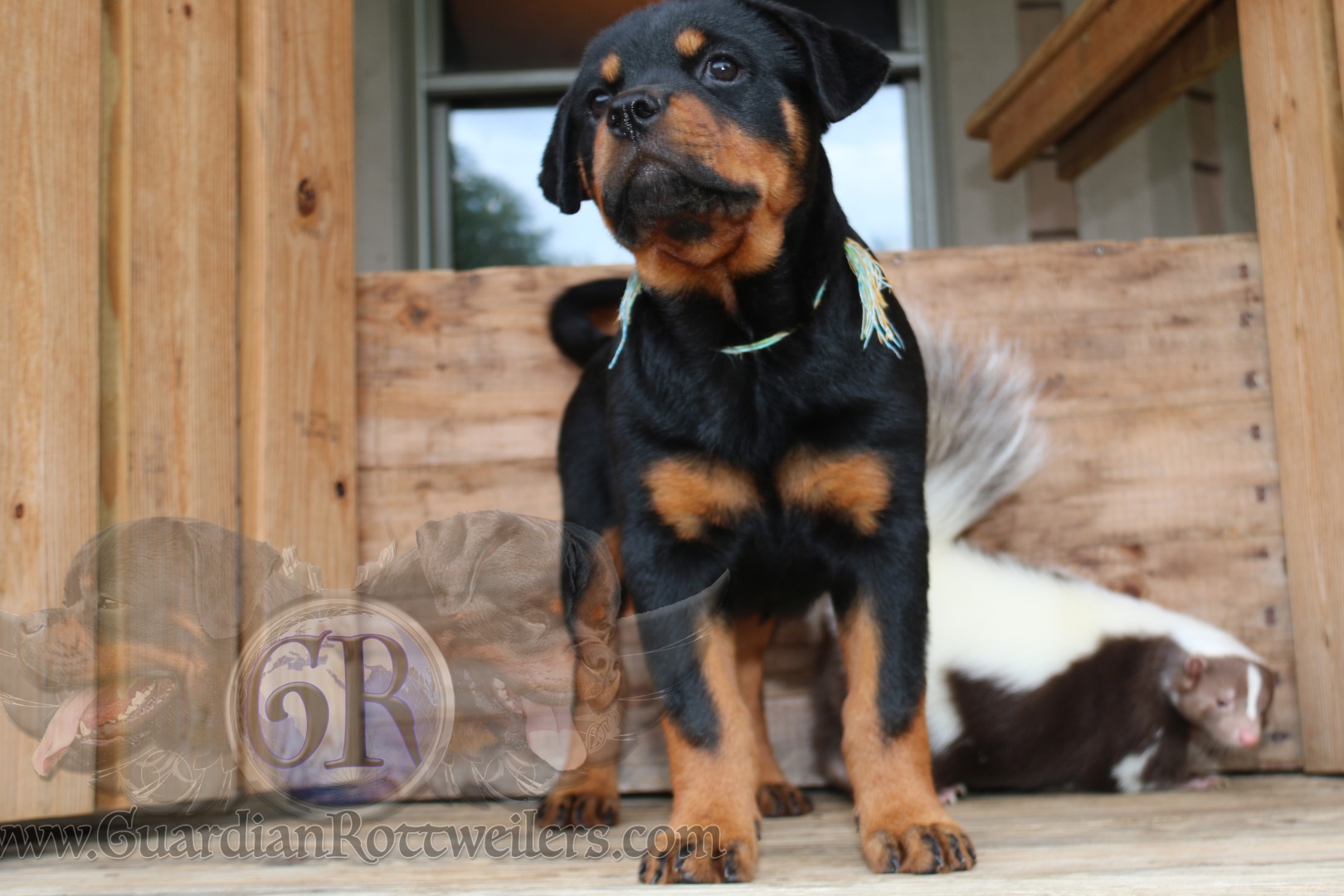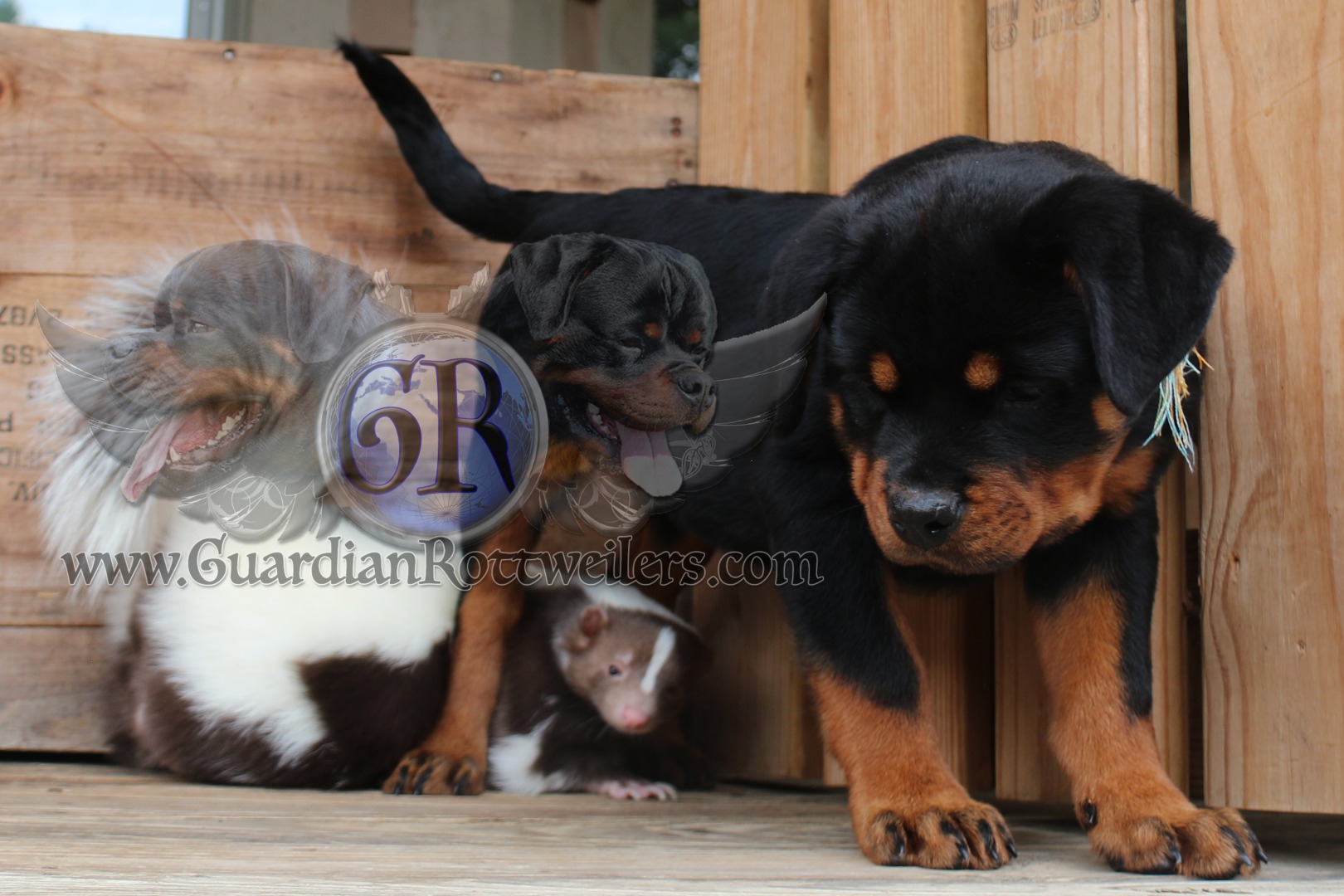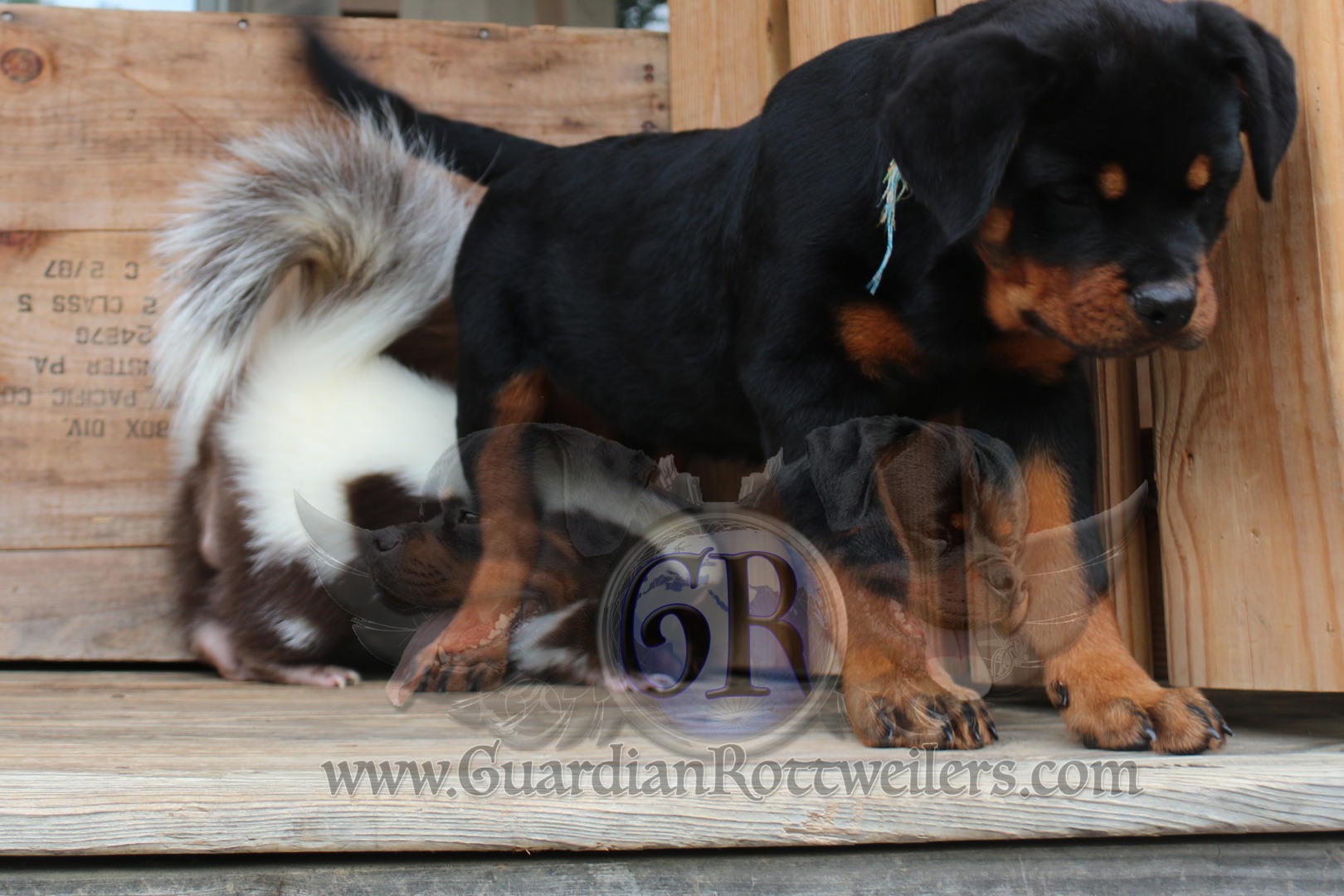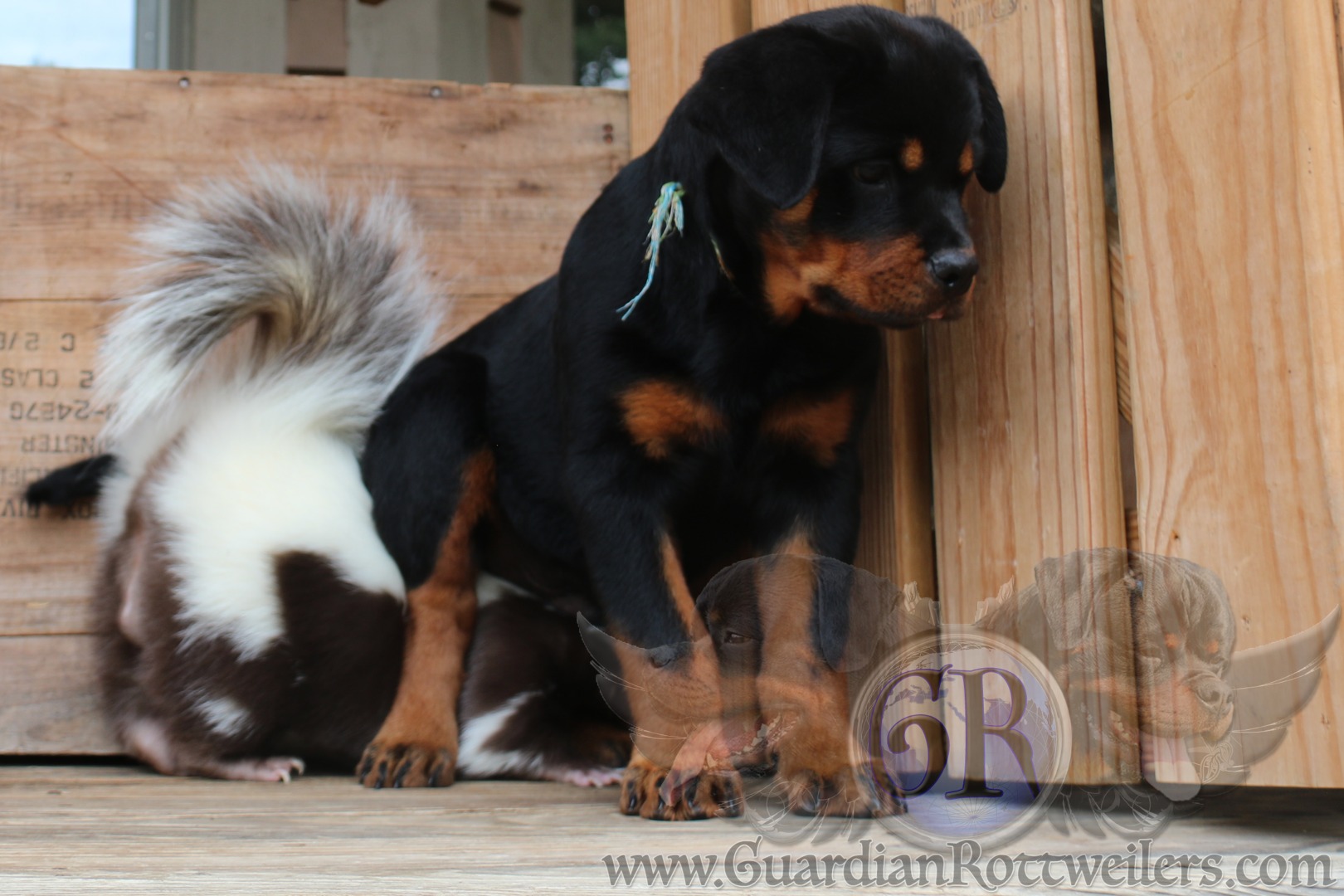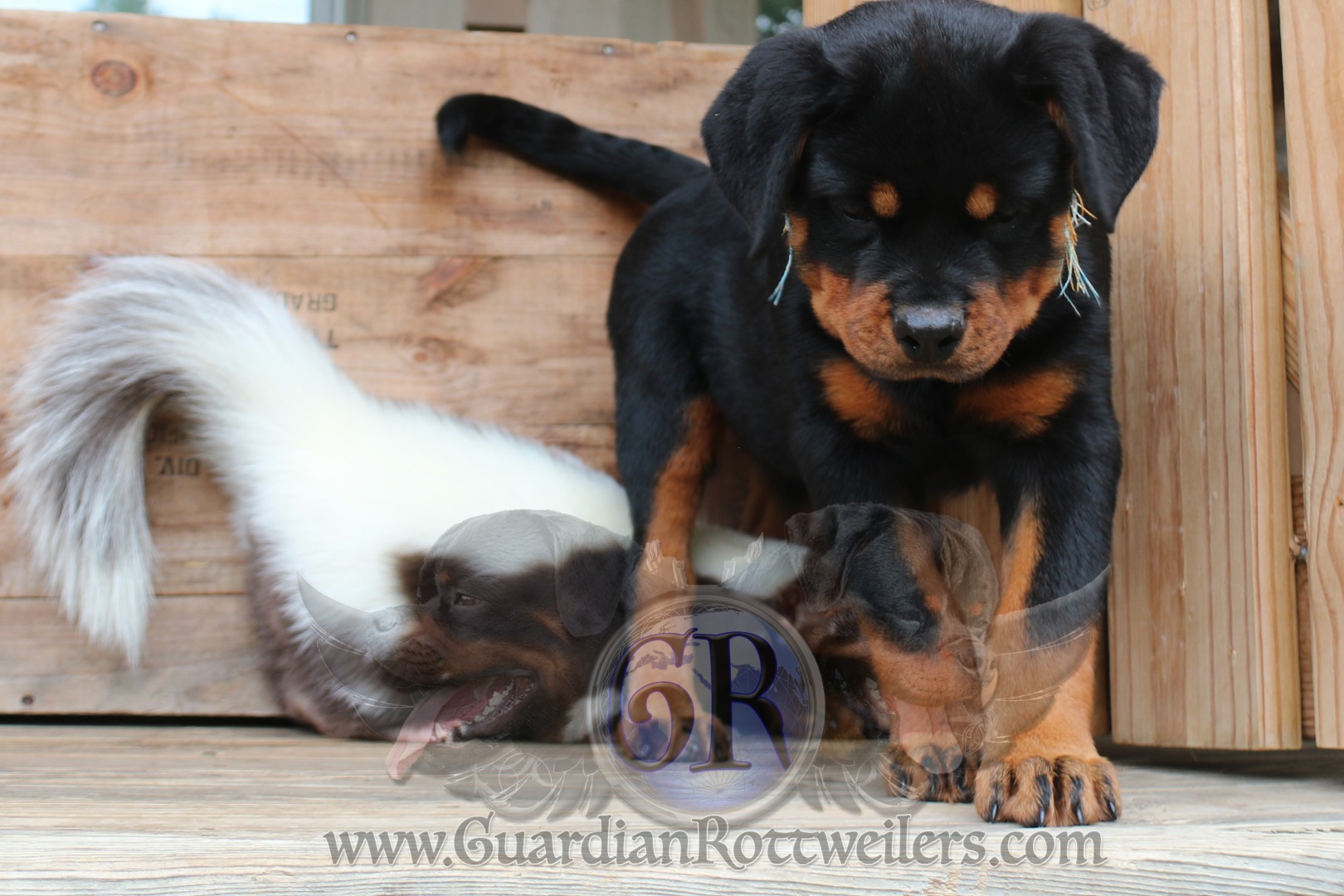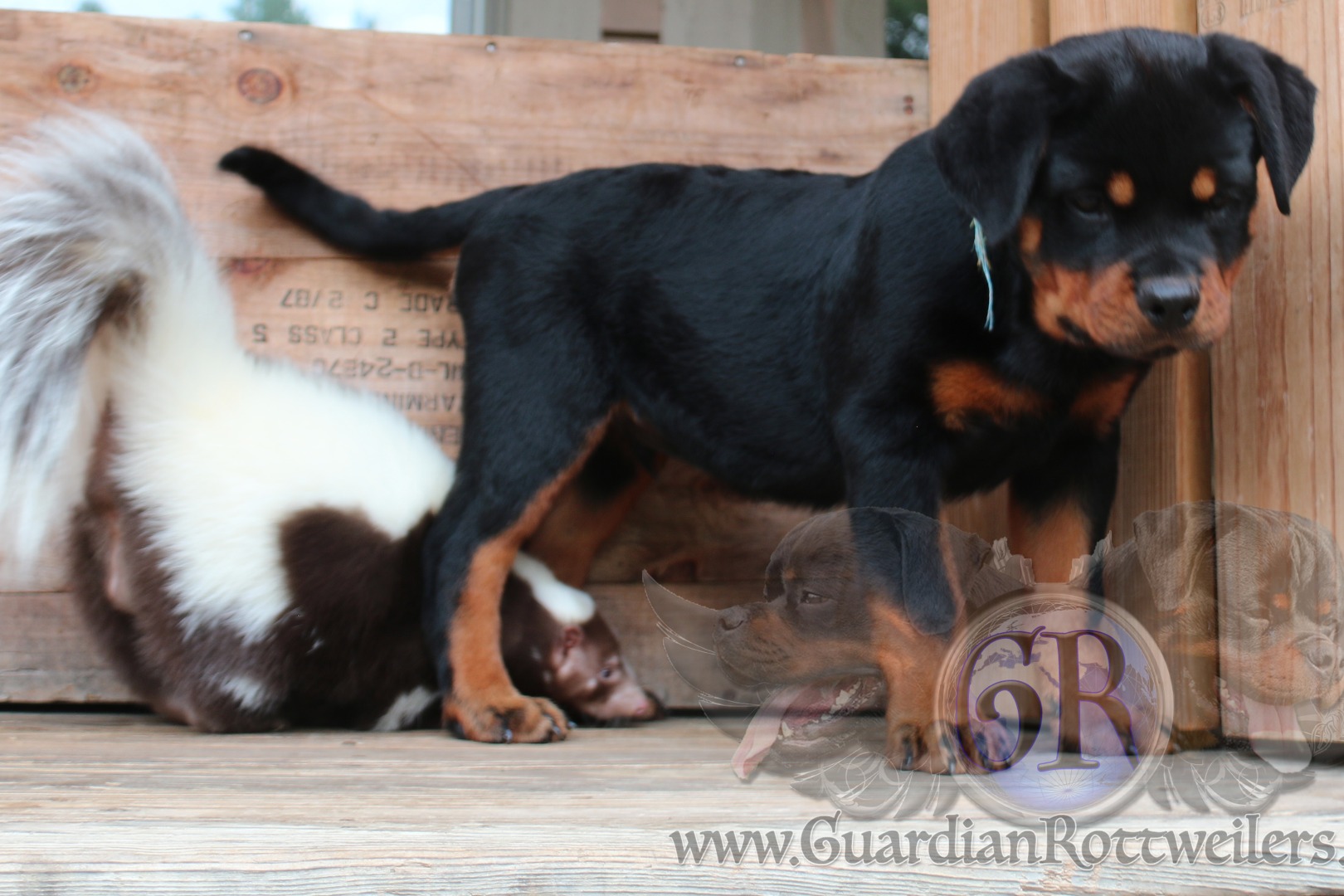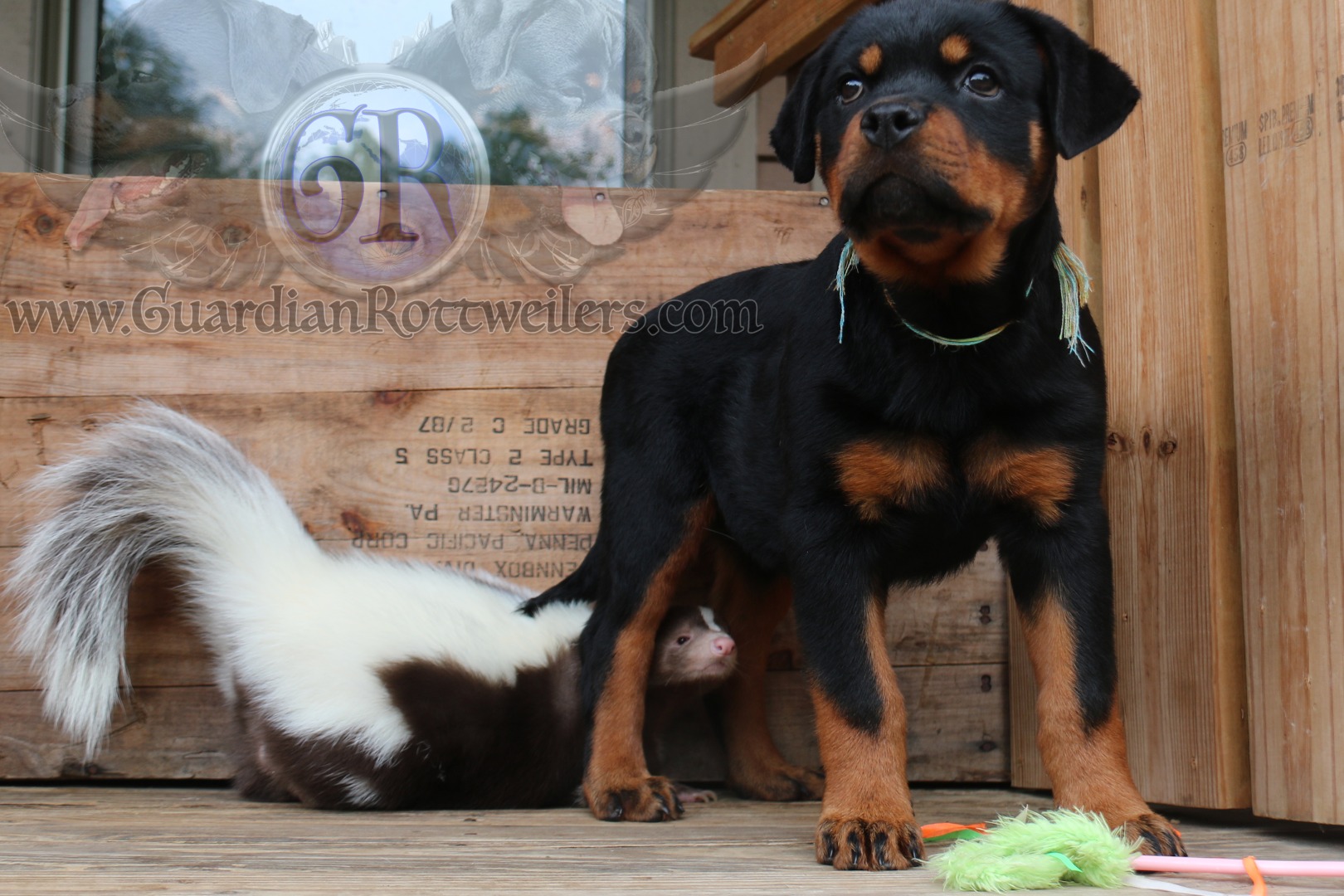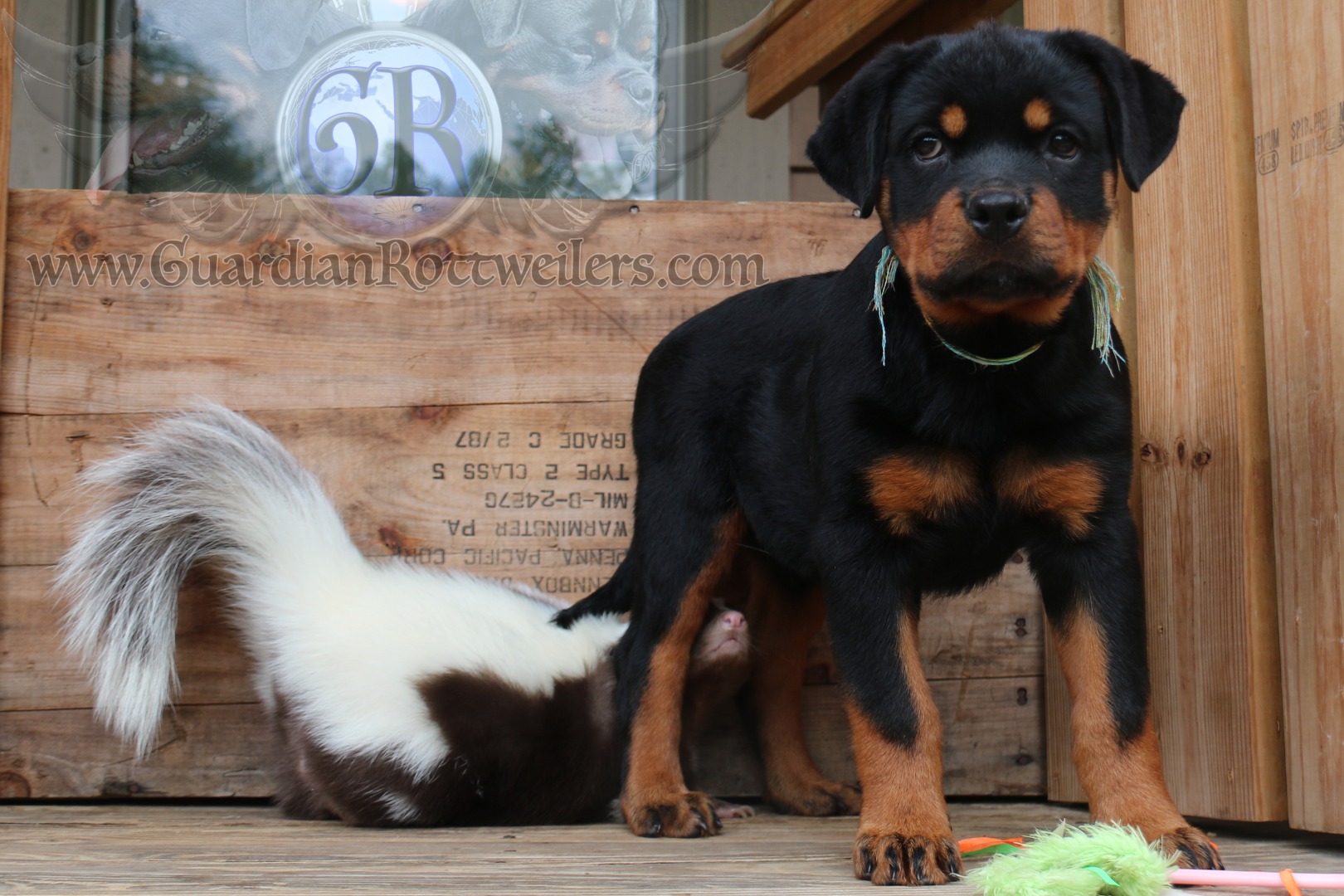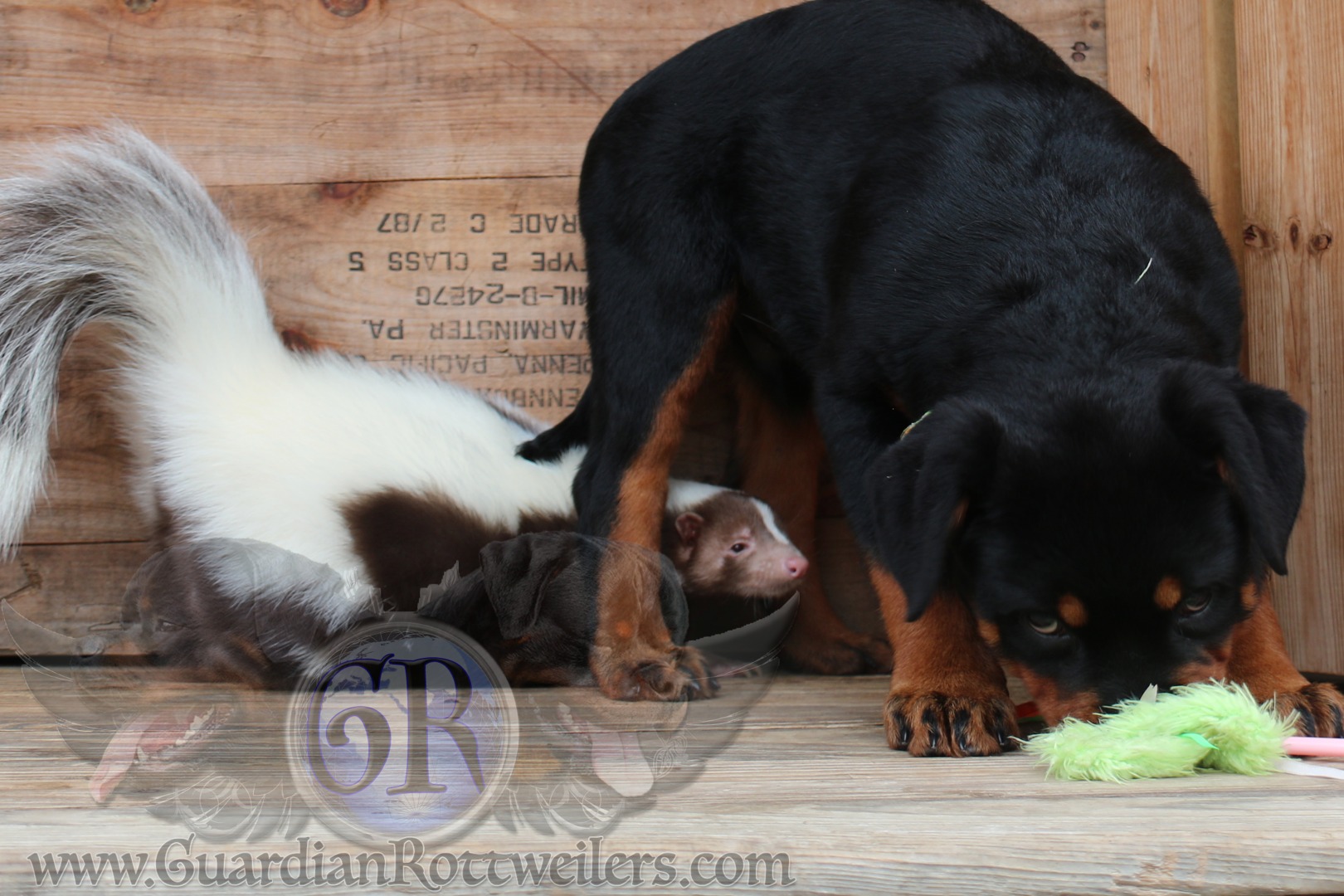 (Visited 130 times, 1 visits today)