Carla Vom Carrabba Haus
Sire:  Edge Vom Carrabba Haus
Dam: Fate Vom Zecwald
Born: 09 May 2016
Chip: 985112007593638
KSS:  JR 76135 Rw
AKC: WS54862603
HD B; ED 1
Patella: Normal- OFA- RO-PA1159/43F/P-VPI
Dentition: Full- OFA- RO-DE2090/43F-VPI
Heart: Normal- OFA- CA8567/43F/P-VPI
JLPP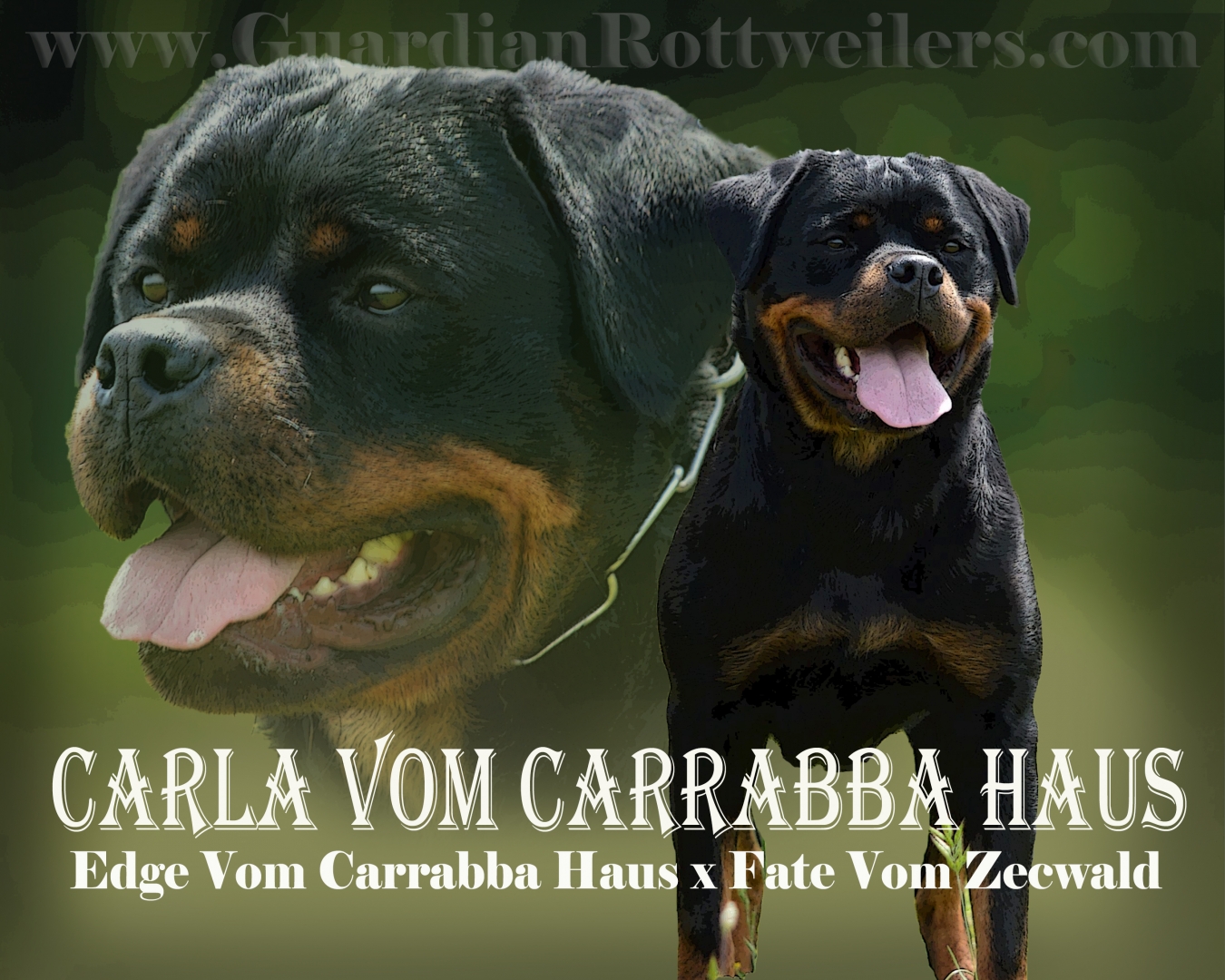 Carla is a strong, beautiful female and we are very proud to have her in our home.  Her father is Edge Vom Carrabba Haus and her pedigree is jam-packed with some absolutely incredible Rotts, including Gonsalo Buoso da Dovara, Brabus vom Hause Edelstein, Uzi Flash Rouse, Merlin Flash Rouse, Dack Flash Rouse, Quantas vom Jägersburger Forst, Amigo vom Schwaiger Wappen, Gil vh Milsped and a line breed on some of the best ADRK German studs of all time- Jackomo von der Bleichstrasse, Face von der Teufelsbrücke, LEGENDARY Mambo vd Crossener Ranch and my favoritest German Rottie ever, Balou vom Silberblick!!  Many, many other great, great Rotts- really no wonder why she is so fabulous!
Carla is a balanced female, biddable and affectionate.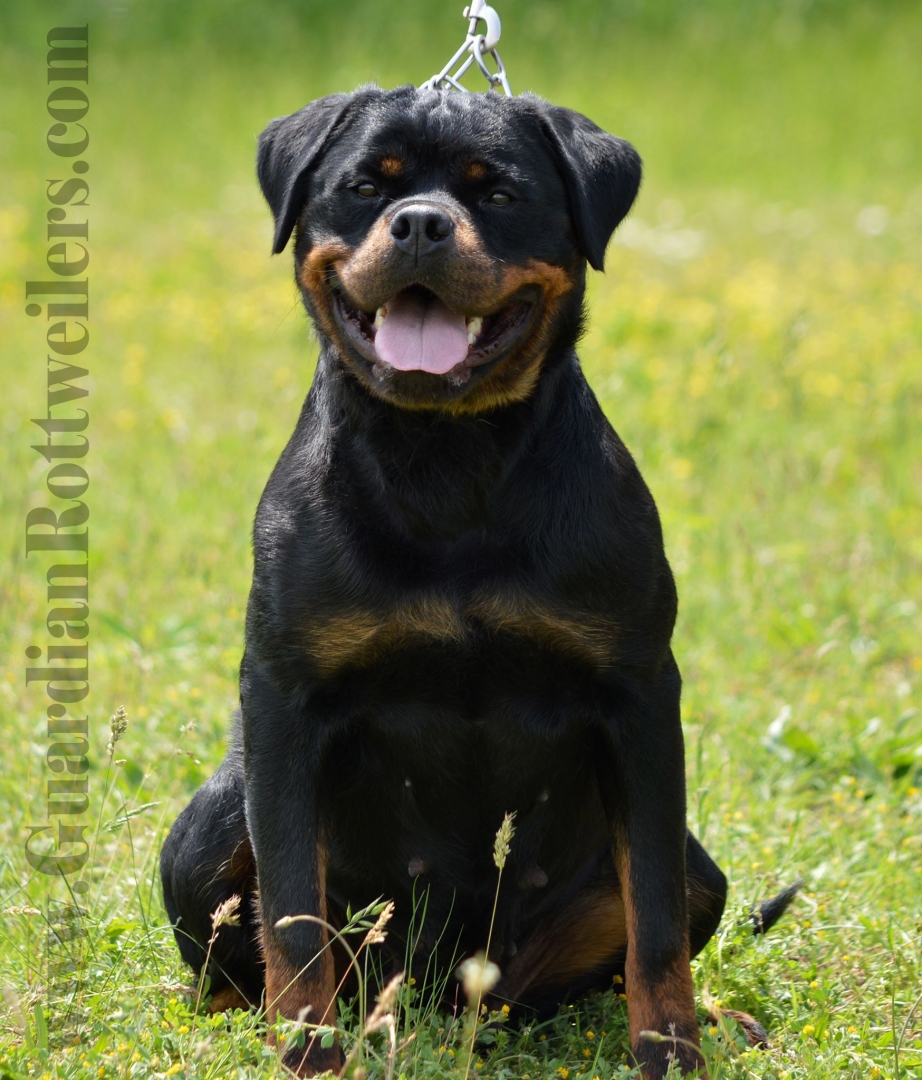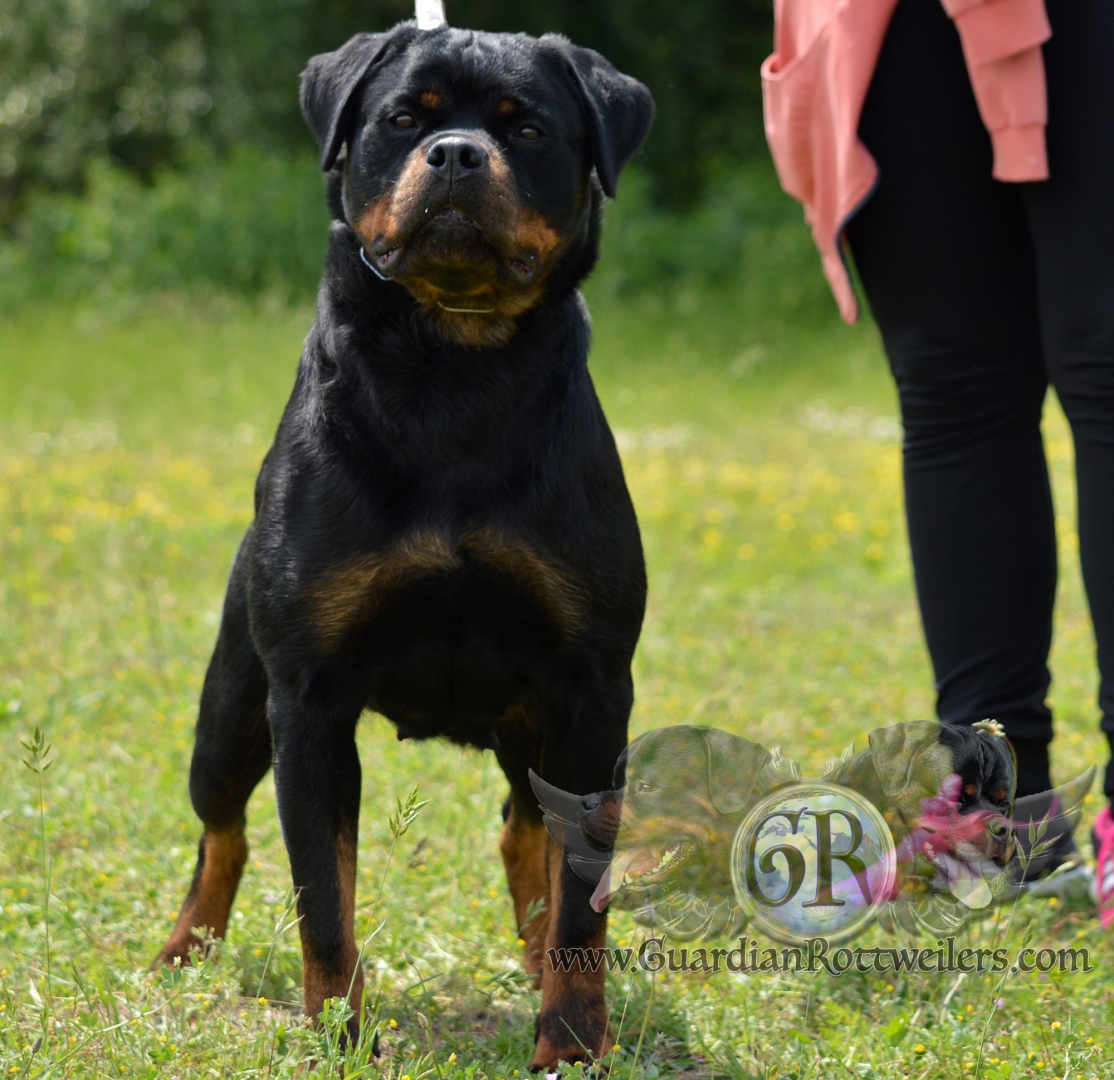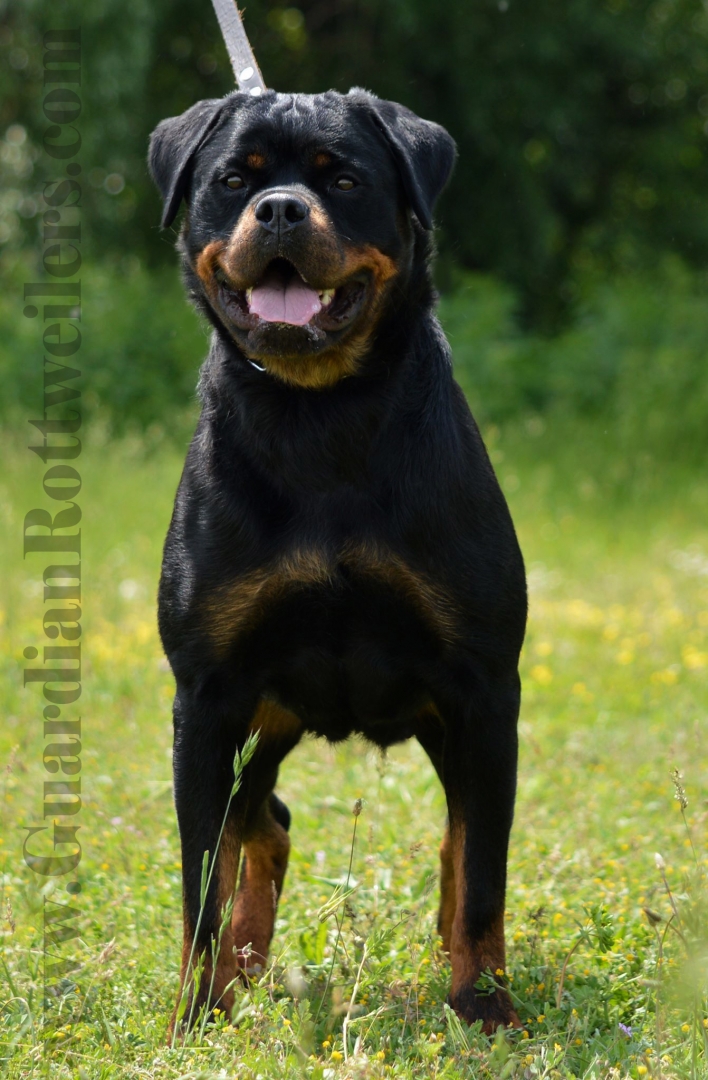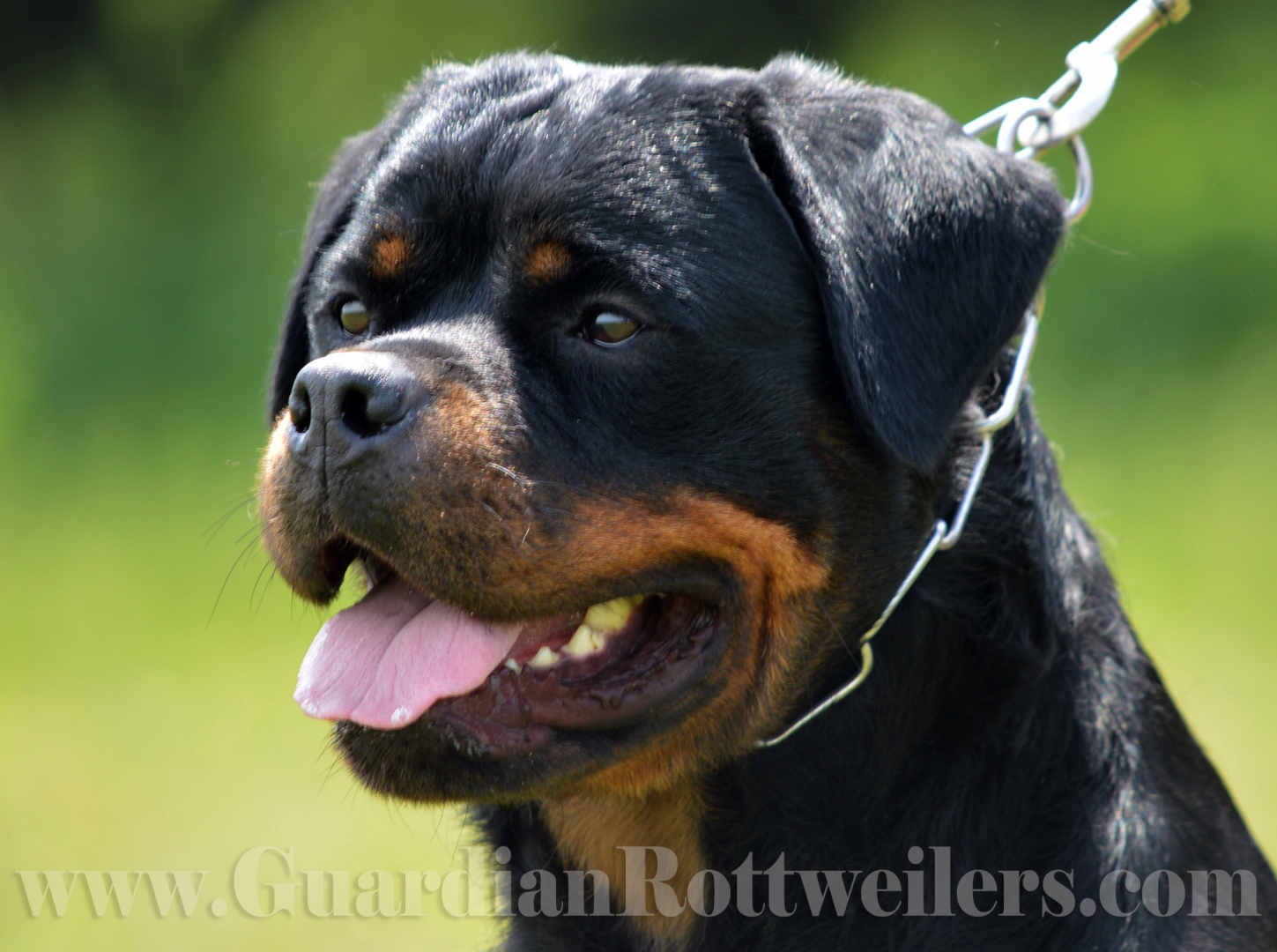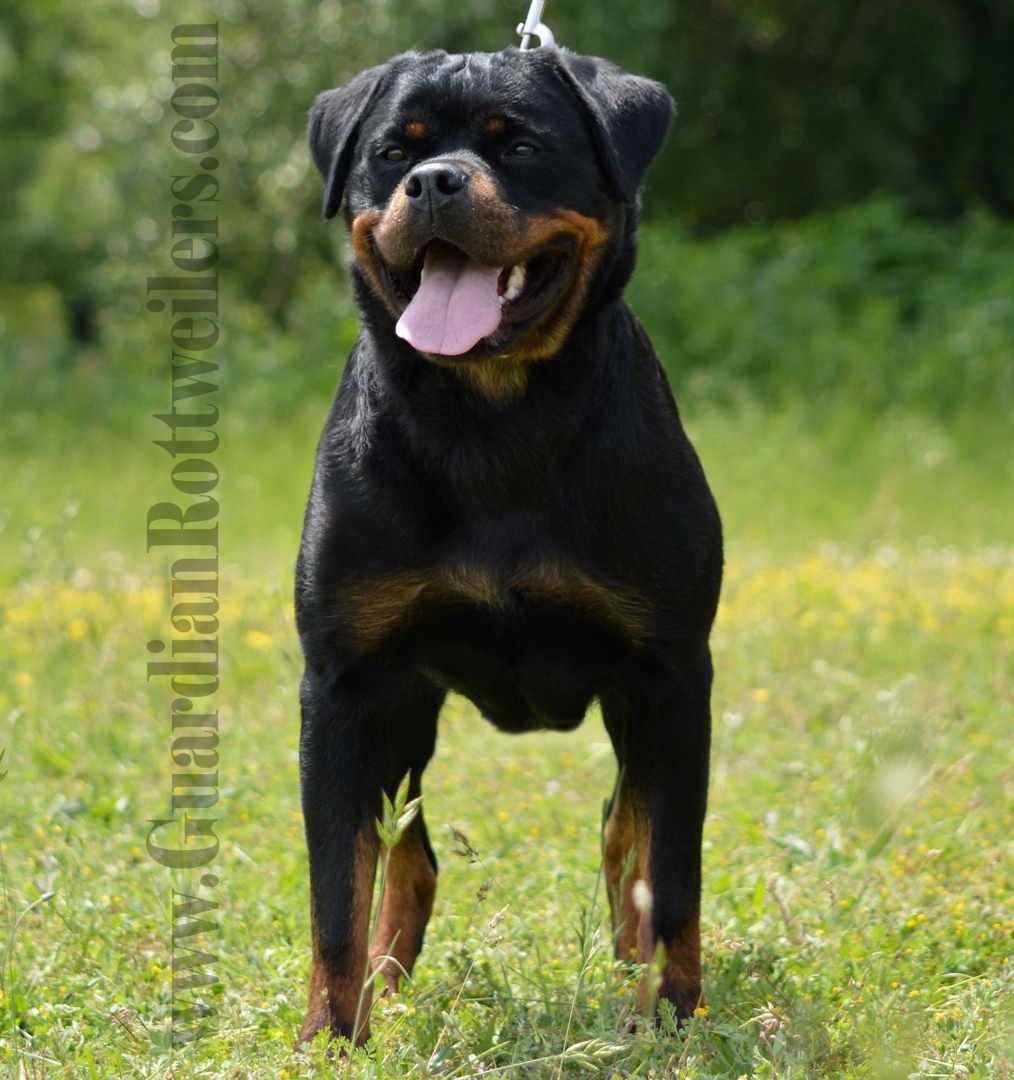 Sire:
Edge Vom Carrabba Haus
HD-Frei ED-Frei (ADRK)
ZTP am 01.05.2014 in Moers (Helmut Weiler)
2016 USRC Northeast Regional Sieger Show – V1 & Sieger Class Male Judge: Helmut Weiler
2016 RKNA Northeast Regional Breed Show, SE & ZTP- V1, Sieger & Best of Opposite Sex Judge: Siegmund Trebschuh 
2015 USRC National Sieger Show – National/Regional Award IPO1 Judge: Uwe Peterman
2015 RKNA – SCRC RKNA Sieger, ZTP, SE & Korung – V1, Sieger, & Best in Show Judge: Mick Svaljek
2015 RKNA Fall Breed Show – Best in Show JudgeL+: Uwe Peterman
2015 USRC National Sieger Show – V1 Judge: Uwe Peterman
2015 RKNA Breed Show – V1 Judge: Olga Grin
2015 RKNA Breed Show & ZTP – V1 Judge: Siegmund Trebschuh
2015 ADRK Klubsieger-Zuchtschau – V1 Judge: Hans-Jurgen Radtke
2015 World Dog Show – V1 & CAC Judge: Uwe Peterman
RKNA Championship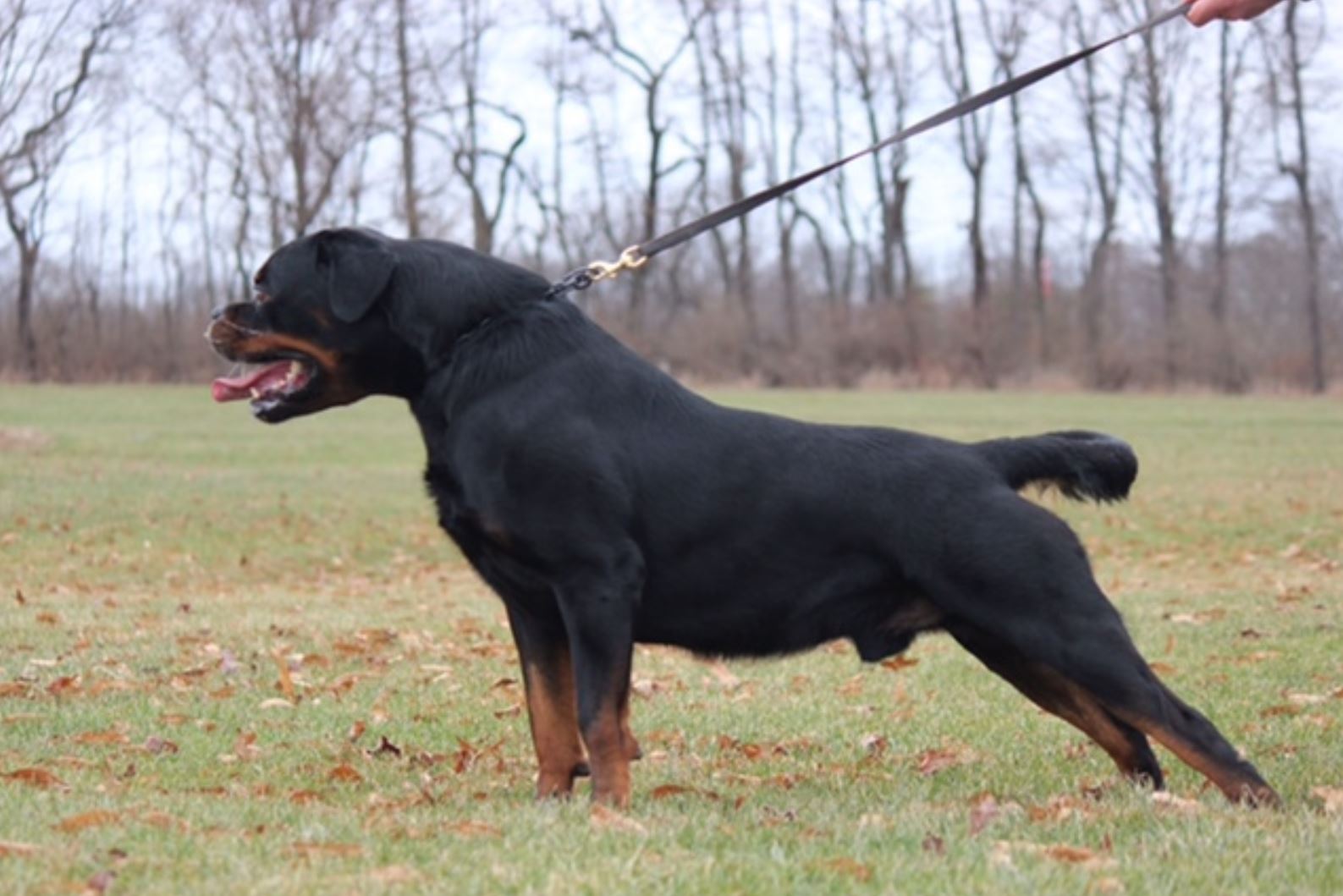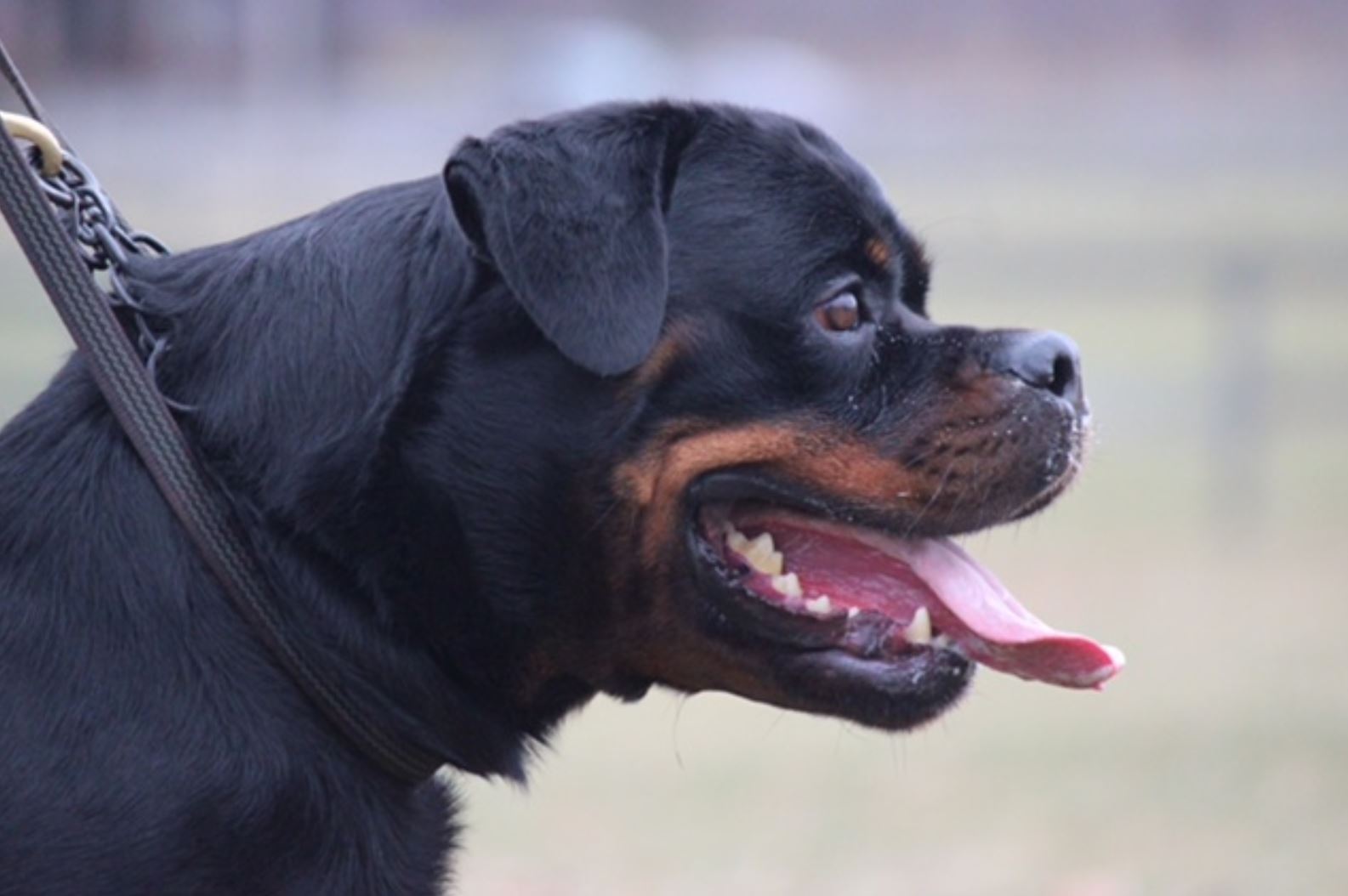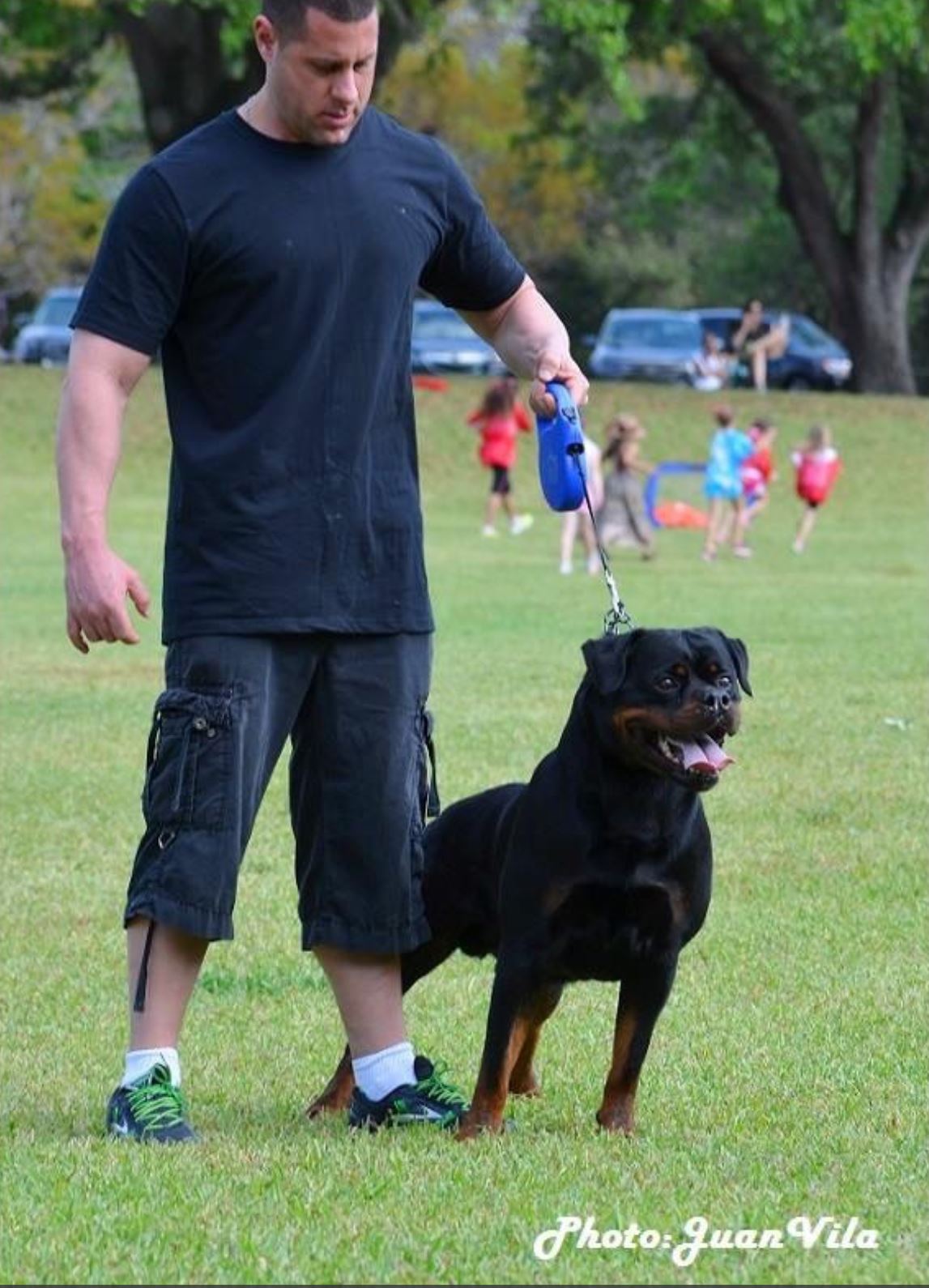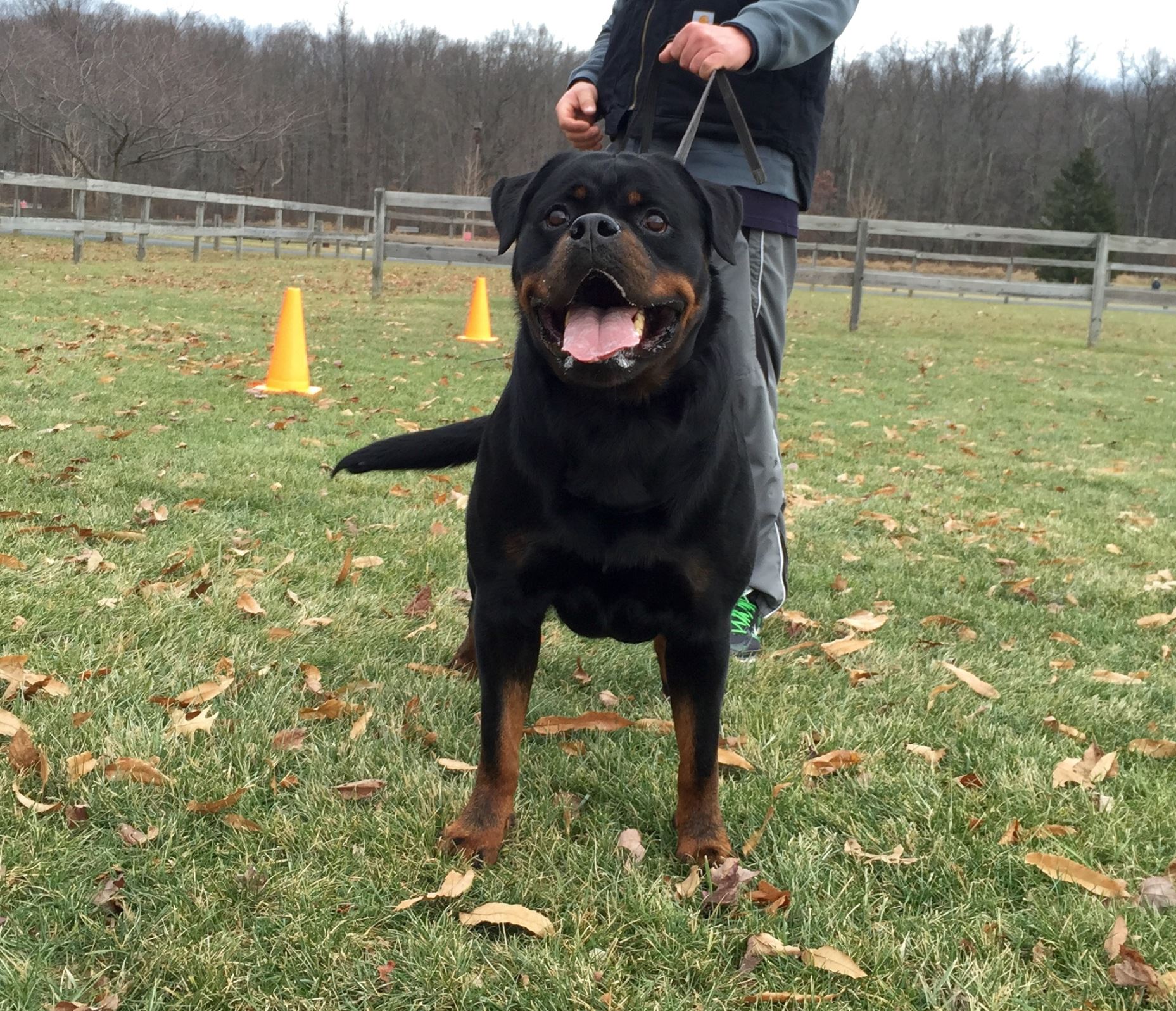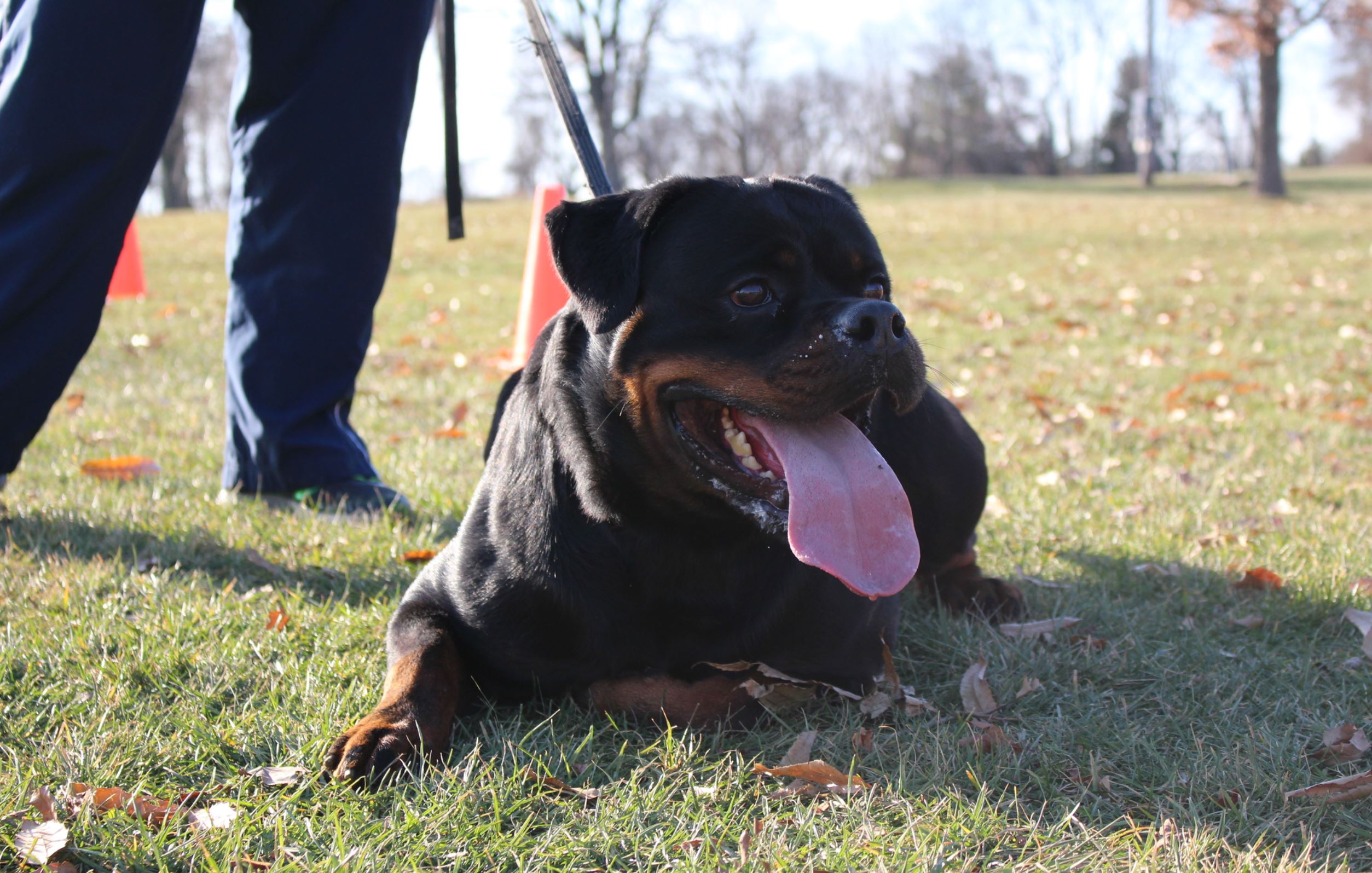 (Visited 498 times, 1 visits today)