Import Pups
Sire: Snupy Vom Boki's Hause
(Legalos Spartan Arena x Aida Timit-Tor)
Dam: Boni Alpha Canis Rott
(Rolex Von Hause Pista x Diva Alpha Canis Rott)
Price for import pups includes purchase of puppy, transportation from Europe to US, and all import fees- Customs fees and Import Tax, international microchip, pet passport, export pedigree, etc.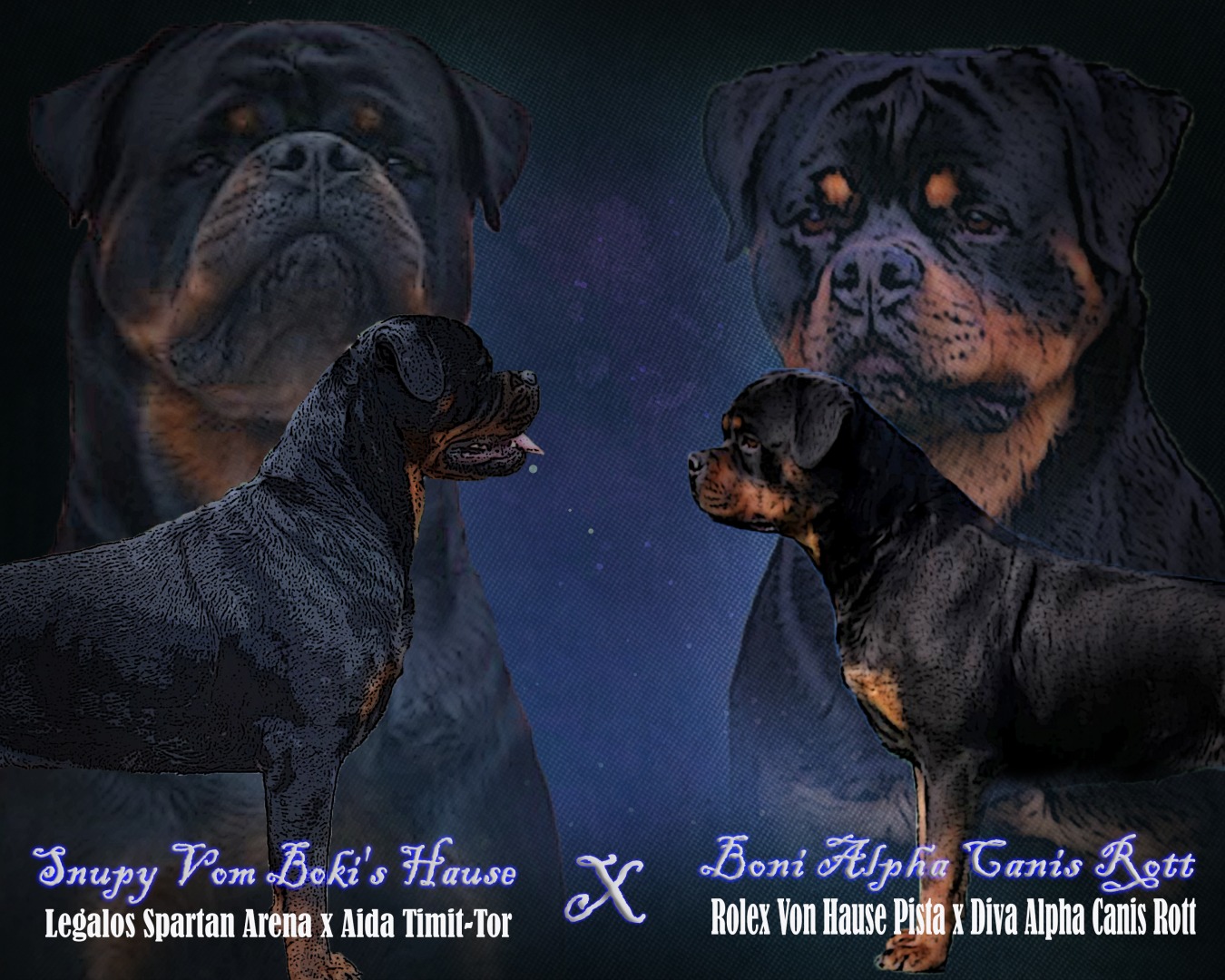 Phenomenal pedigree on these pups!  I have been a huge fan of Legalos for some time, and bred to Aida, it gives Snupy (pronounced "snoopy"- like the adorable beagle of Charlie Brown) a line breed on Rik Darel and Hero vd Tonberger Hohe!  Rolex is of course the direct sun of Rik, with a 4-4-4 linebreed on Mambo.  These pups should be very strong in head type with compact frames, heavy bone and loads of substance.  Character will be a fantastic balance between good drive and biddable, clever and social.  We will be importing the top 2 males and top 2 females from this litter.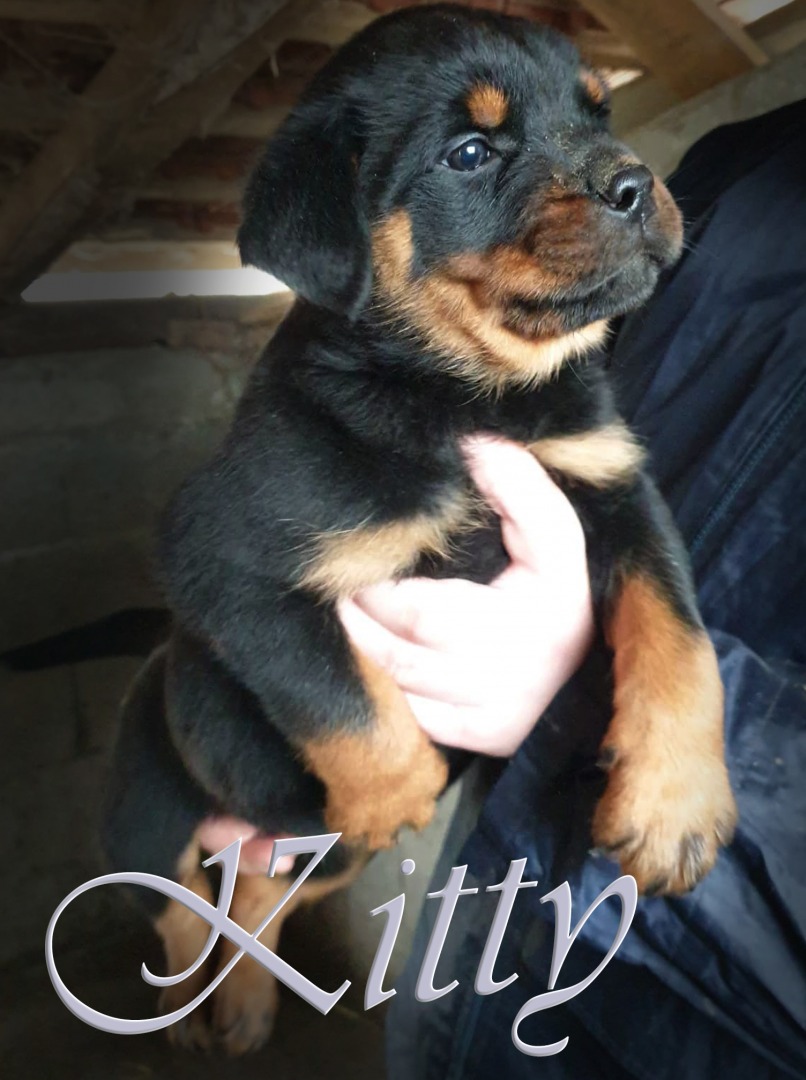 RESERVED for Troy

Kitty, above at 5 weeks, and below, now at 10 weeks, taken as soon as we got home from Europe with her.  She is the darkest pup in the litter with that super dark face that I cannot get enough of.  Kitty really is the perfect name for her!  She loves to curl up in your lap, just like a kitten.  She cannot get enough love and affection and is just the sweetest baby ever.  Kitty is very gentle natured and very biddable.  She has a stocky build and a very typey head.  She is going to be drop dead gorgeous and how much fun will it be to call, "Here Kitty, Kitty, Kitty…" and have a stocky beefcake come trotting up 😉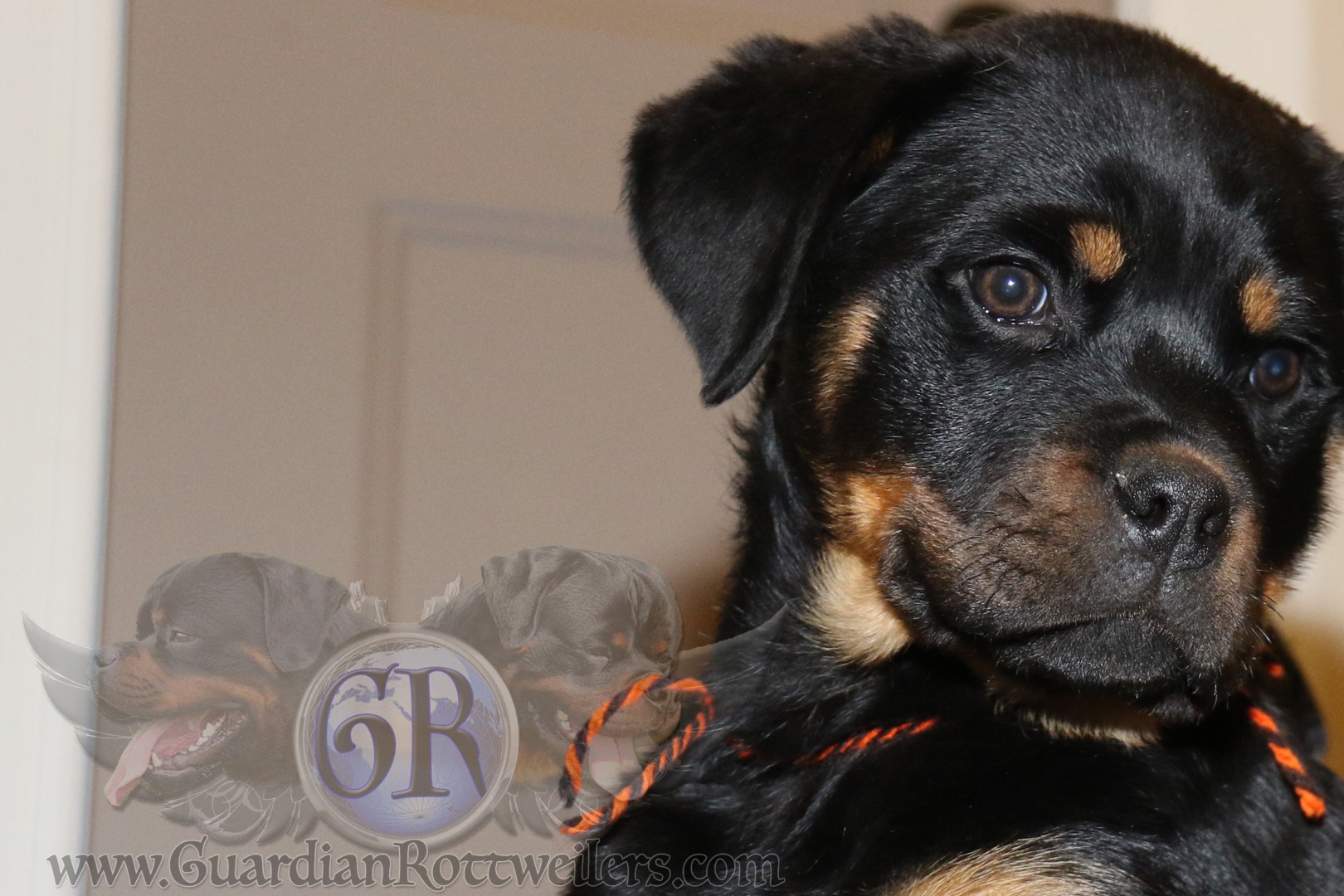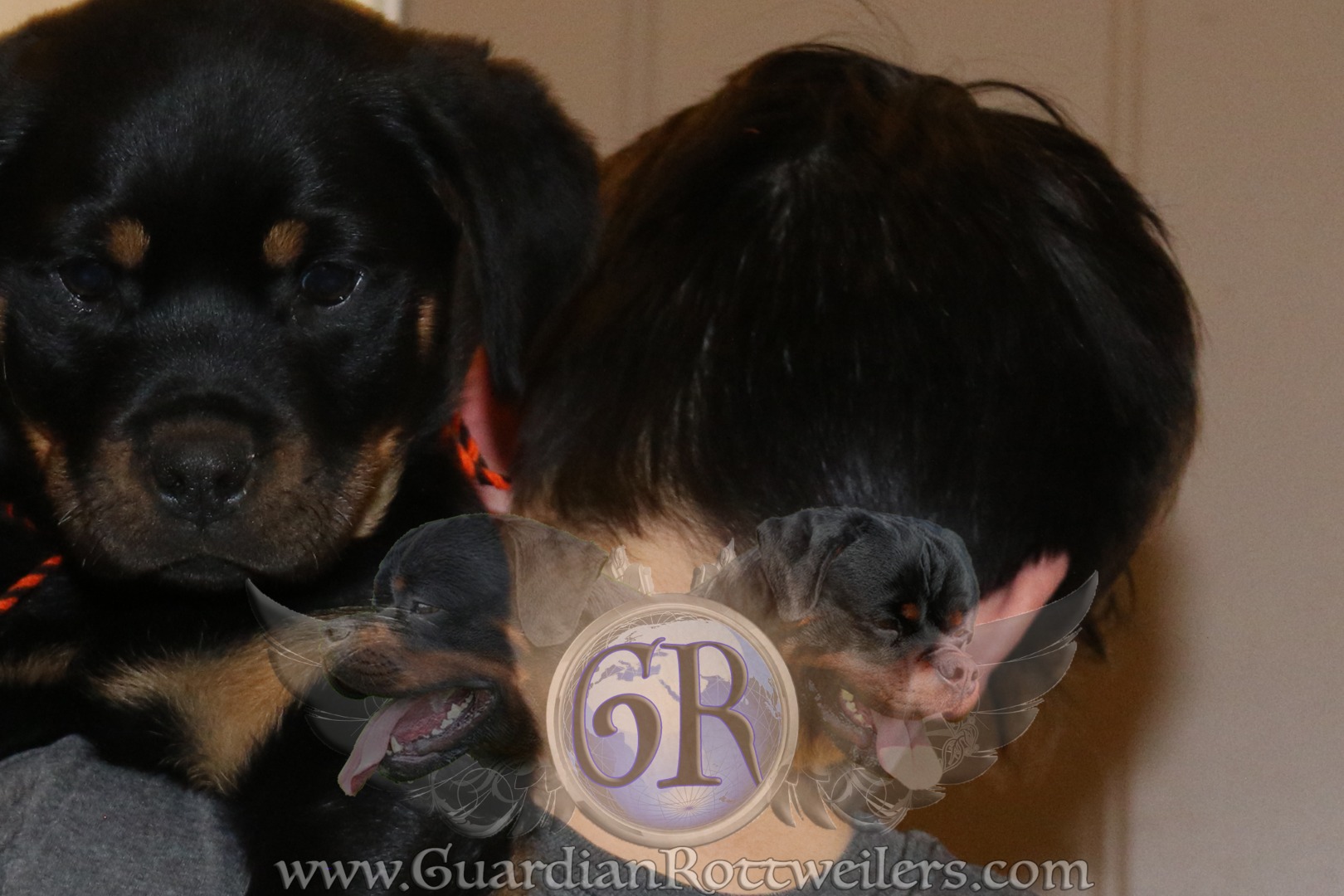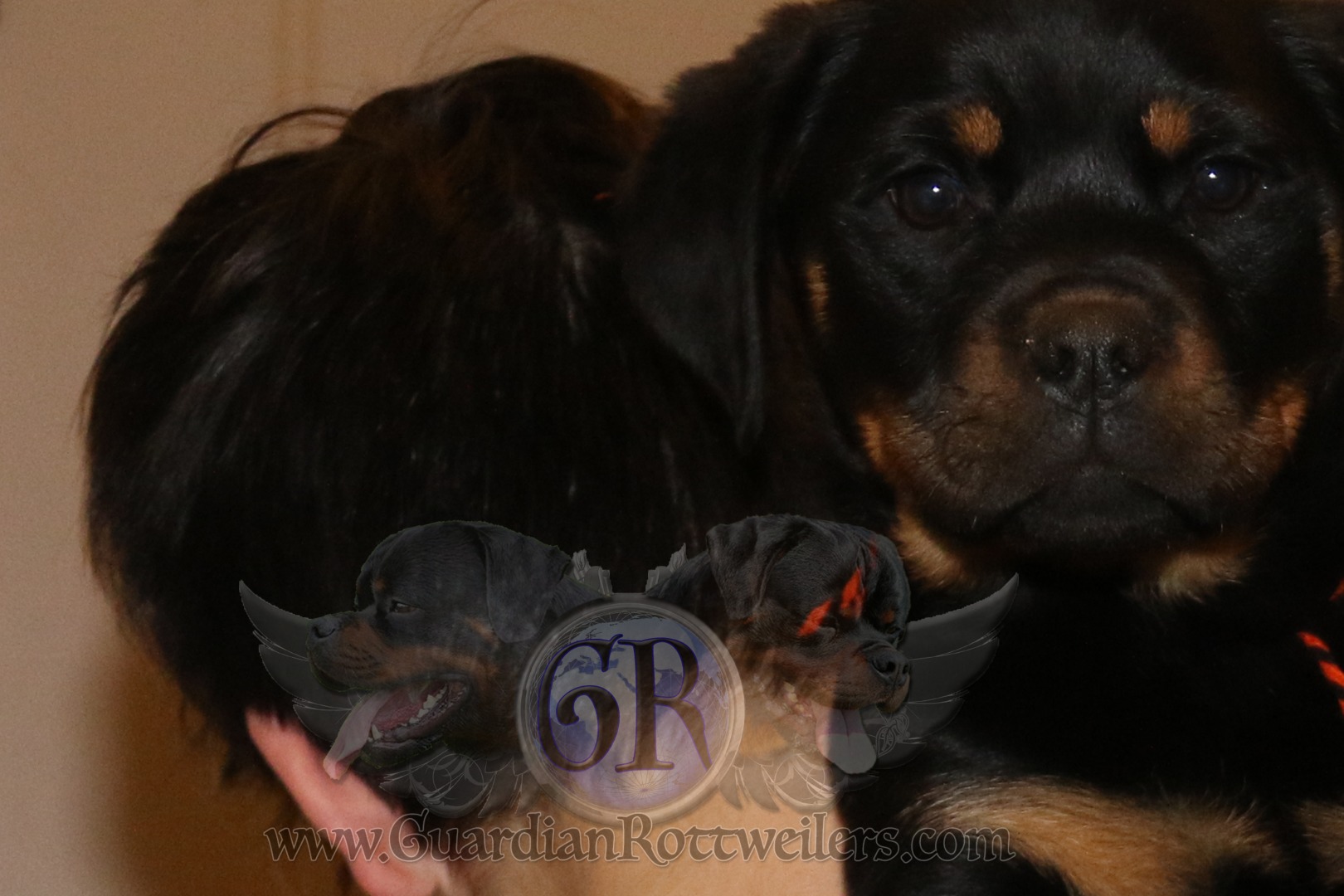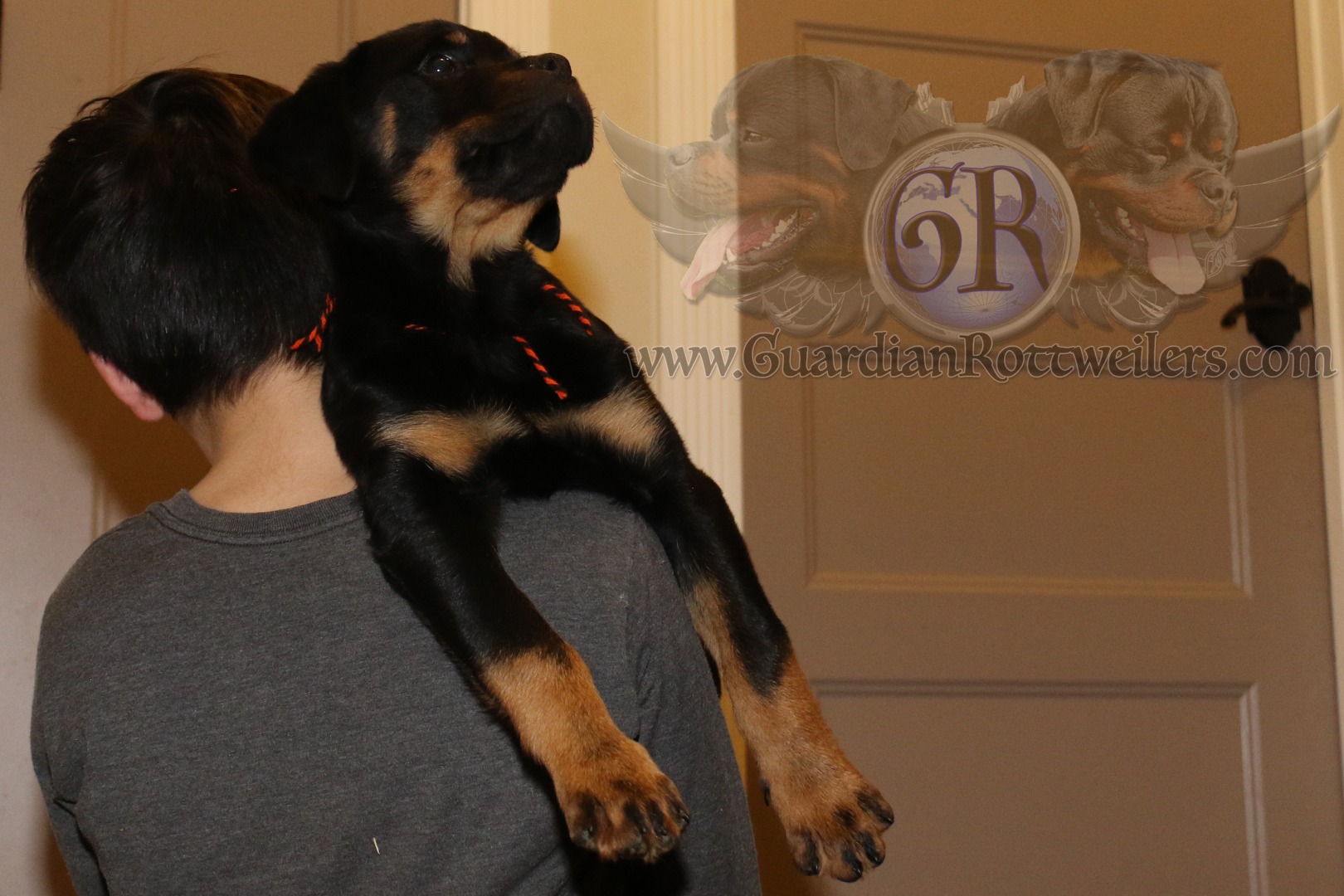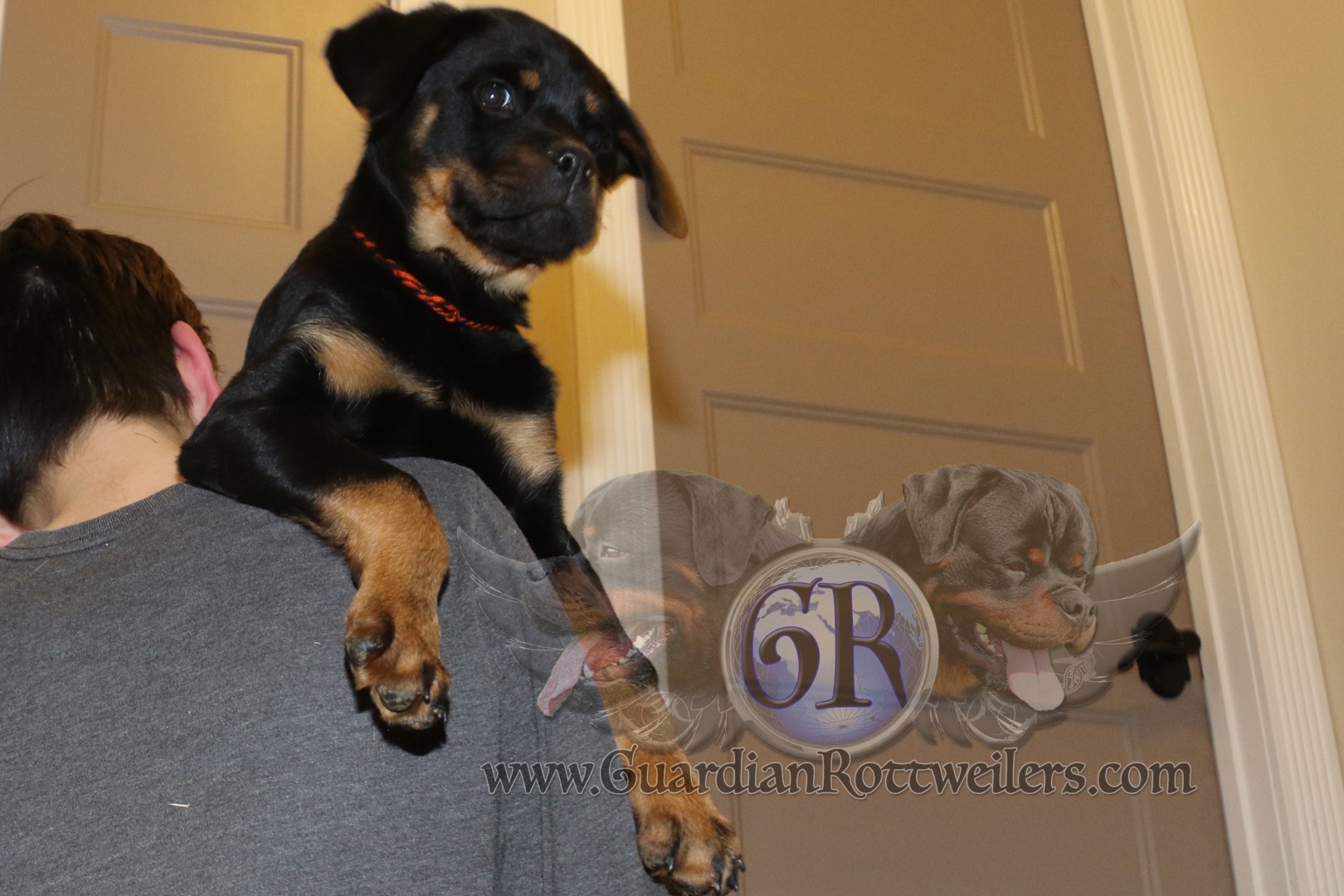 ---
Some of my favorite Rotts in this pedigree:
Candidate for INTERNATIONAL CHAMPION
Rolex Von Hause Pista
(Rik Darel x Fani Von Hause Pista)
JR 726683 Rw
CHIP# 688035000124866
HD A; ED 0
YOUNG CHAMPION OF SERBIA
ADULT CHAMPION OF MONTENEGRO
BALKAN CHAMPION
GRAND CHAMPION
3x YOUNG WINNER
3x YOUNG BEST OF BREED
JUNIOR BEST OF GROUP
JUNIOR BEST OF SHOW
2x CAC; 2x CACIB

Luna's grandsire (Rolex' father)
Champion Rik Darel
(Hero von der Tonberger Höhe x Tika Flash Rouse )
PKR II-111189
HD-Frei; ED- Frei
Yuong Champion Poland
CACIB

Hero von der Tonberger Höhe
ZTP
VPG II
BH
HD- Frei; ED- Frei
VDH, ADRK-JUGEND
VDH-Youth Champion
ZWICKAUJUGENDSIEGER
THURINGENRJUGENDSIEGER
LANDESJUGENDSIEGER
DRESDENJUGENDSIEGER
JUGENDSIGER, FCI 2
Multi VI

Monaco vom Zica Maradona
JR 719862 Rw
IPO I
BH
Europa Junior Winner
Junior BOB
 
Rex Timit-Tor
JR 725847RW
HD B, ED 1
Champion Montenegro

Legolas Spartan Arena
KSS JR 728345 RW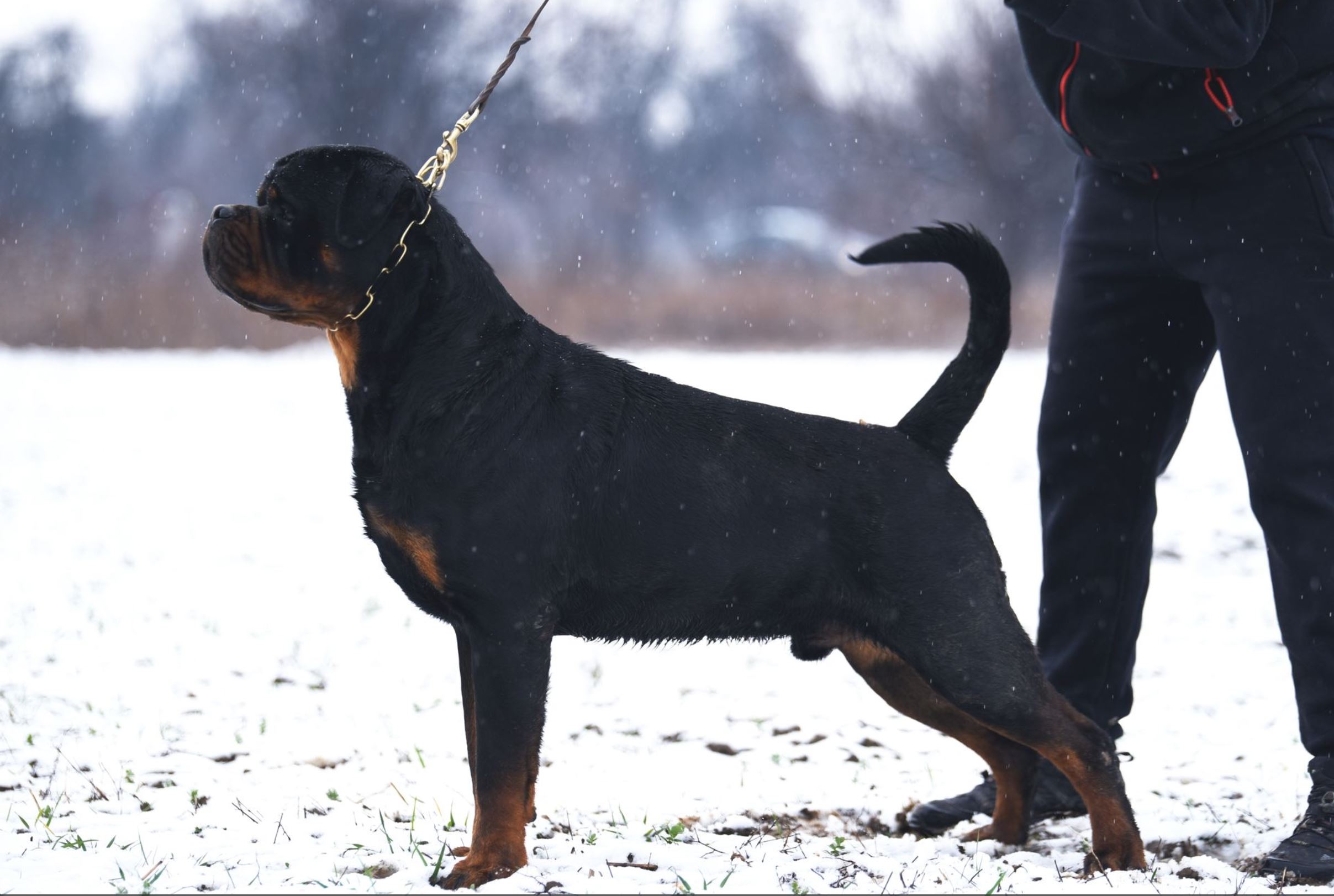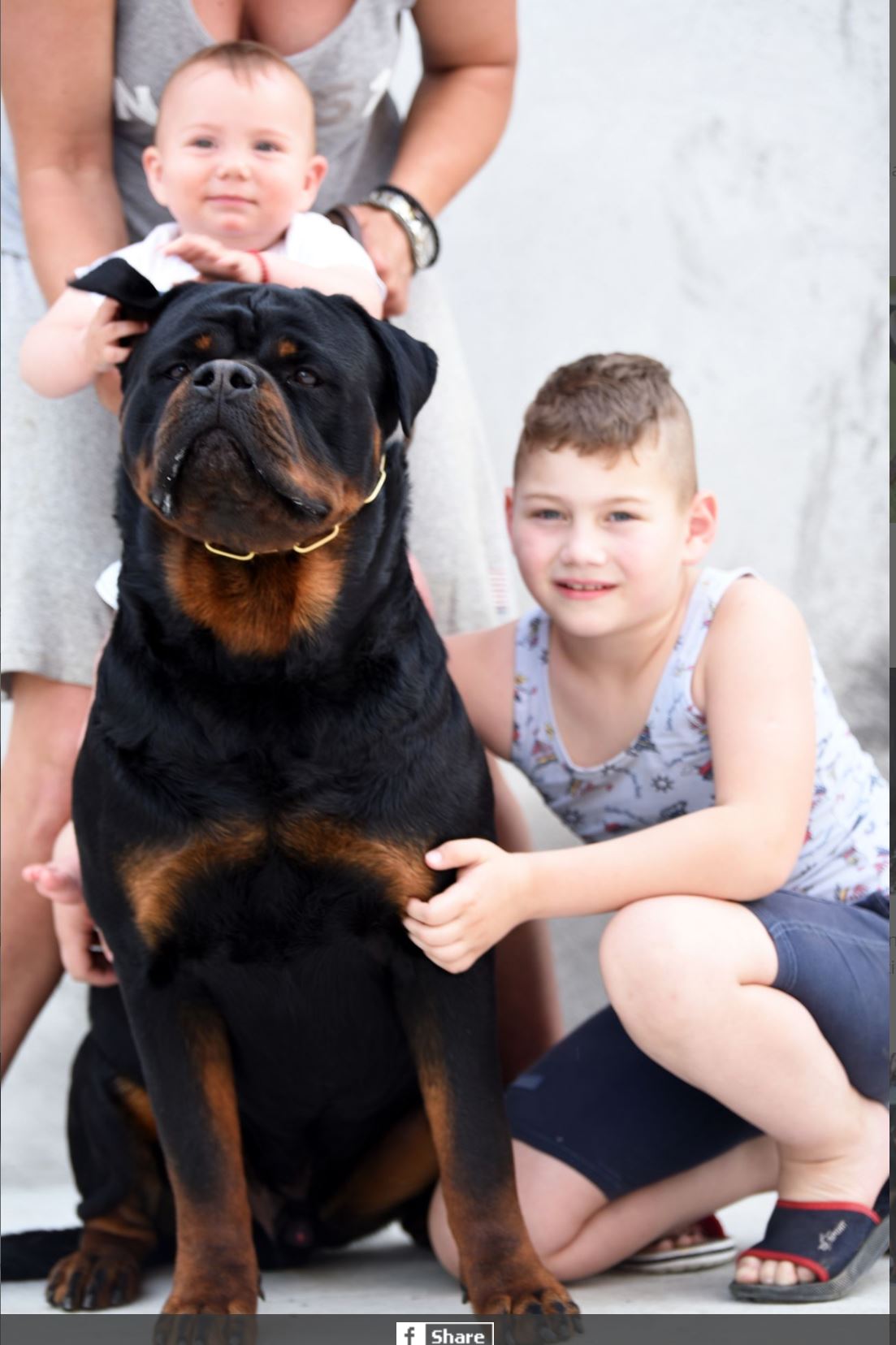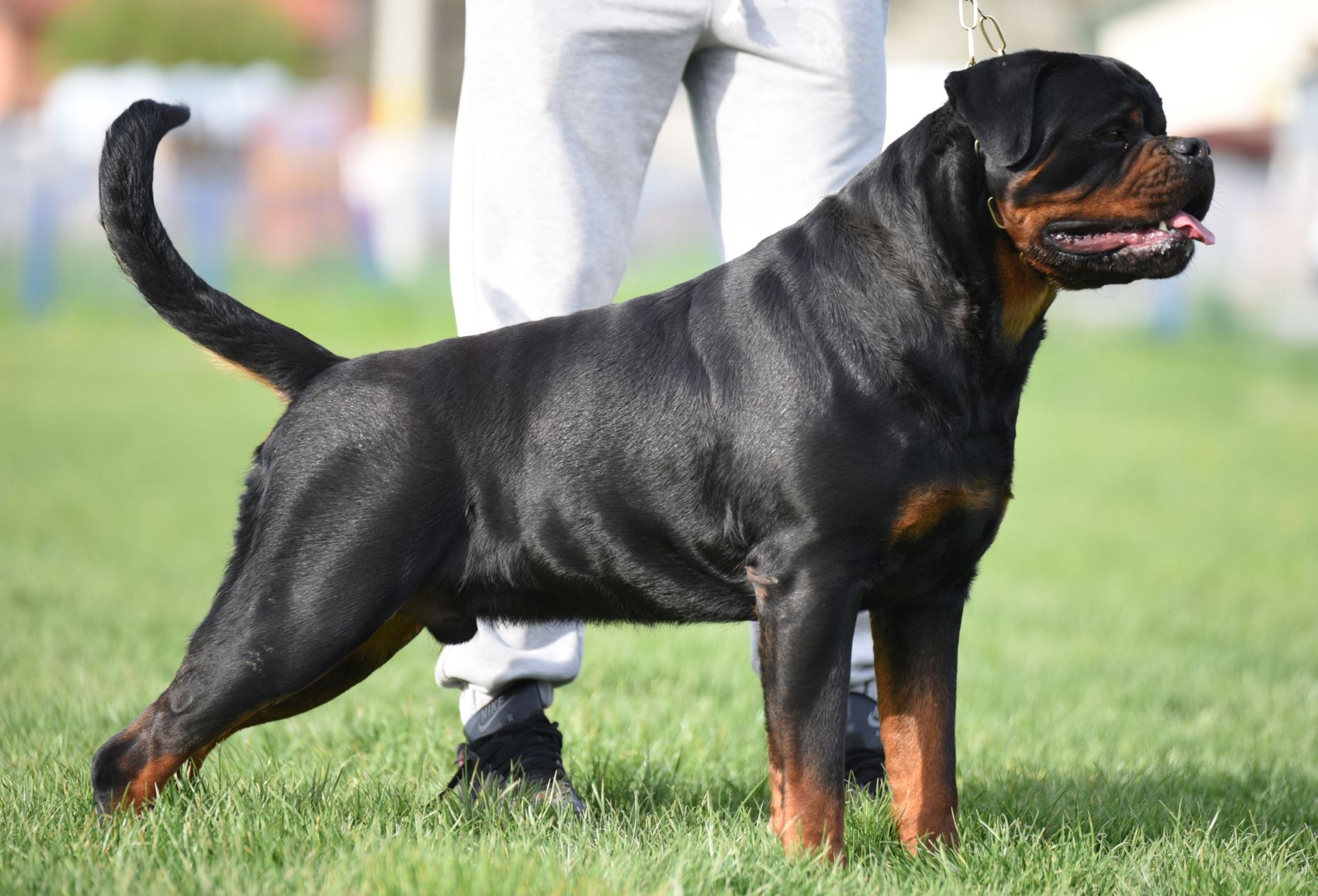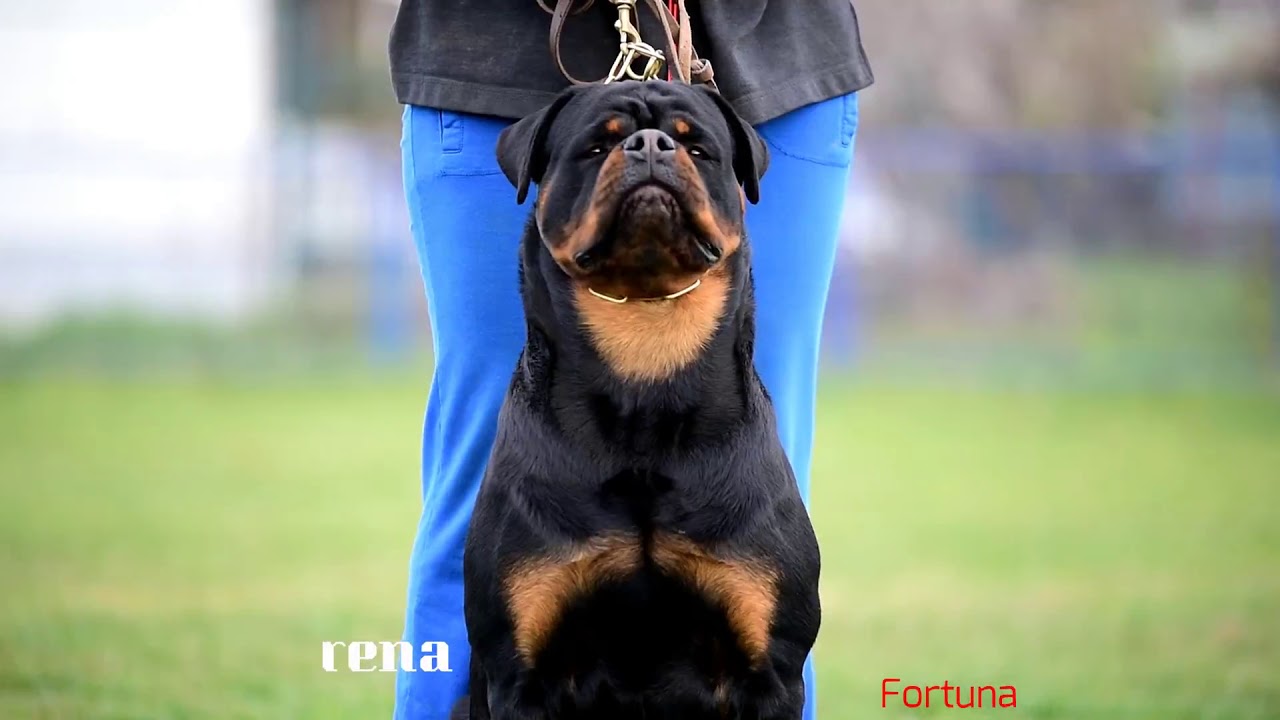 Lex vom Hause Edelstein
Sire:  Brabus vom Hause Edelstein
Dam: Cym od Vadanora
Born: 12.12.2012
HR 16233 RW
Chip: 191100000593723
Eye color: 1b
Height 66cm
HD- Frei; ED- Frei
ZTP, DNA, IPO I
BALKAN JUGEND SIEGER 2014
DONAUJUGENDSIEGER 2013
Vice Ö – BUNDESJUGENDSIEGER 2013
YOUTH FOREGIAN ALBA REGIA CUBWINNER 2013!!!!
YOUNG CHAMPION OF SLOVENIA
YOUNG CHAMPION OF CROATIA
YOUNG CHAMPION OF AUSTRIA
ZAGREB JUNIOR WINNER 2013
IFR BABY WORLD CHAMPION
9 x BEST YOUNG MALE
6 x J. BEST OF BREED
Multi BOS
5 x BEST OF BREED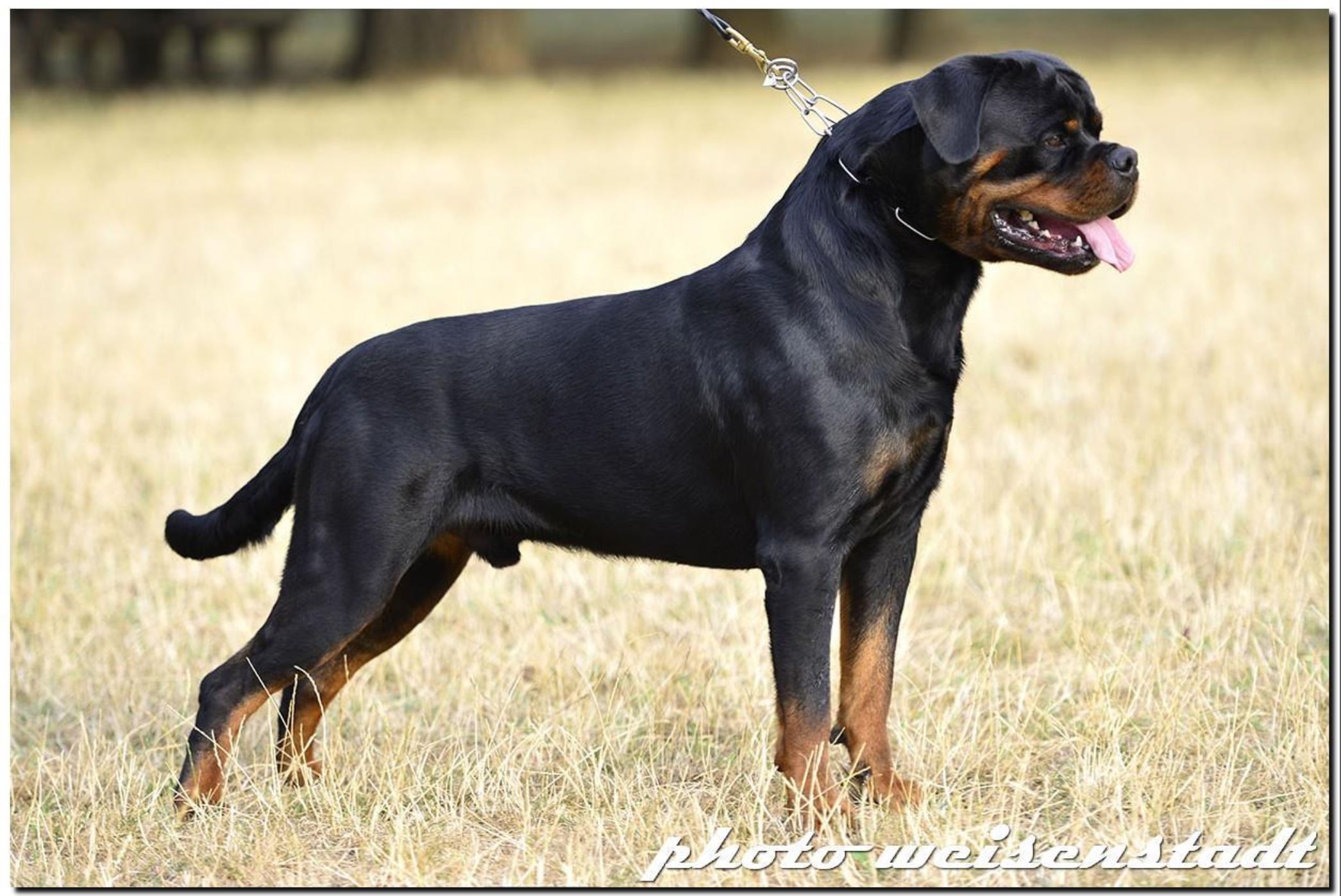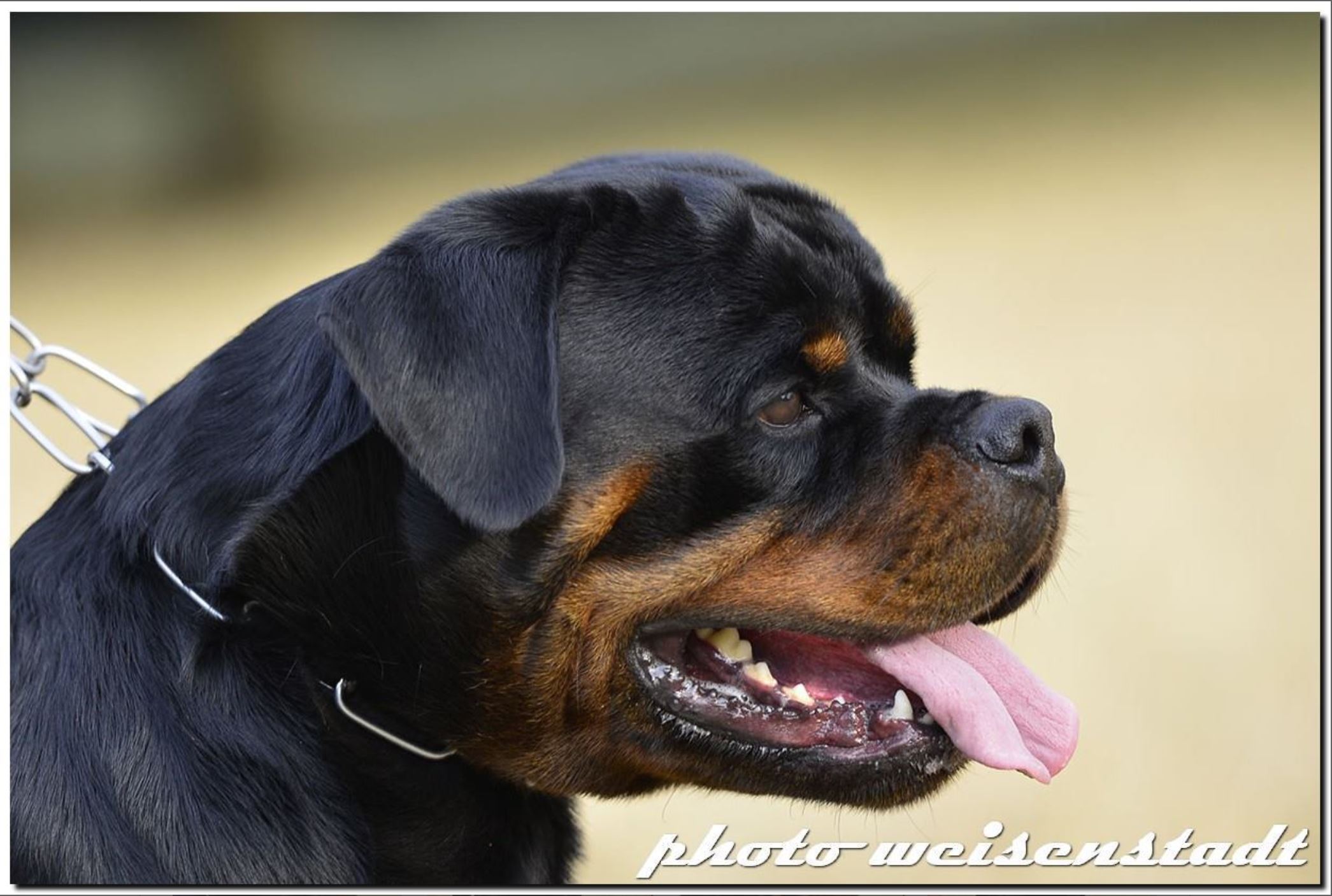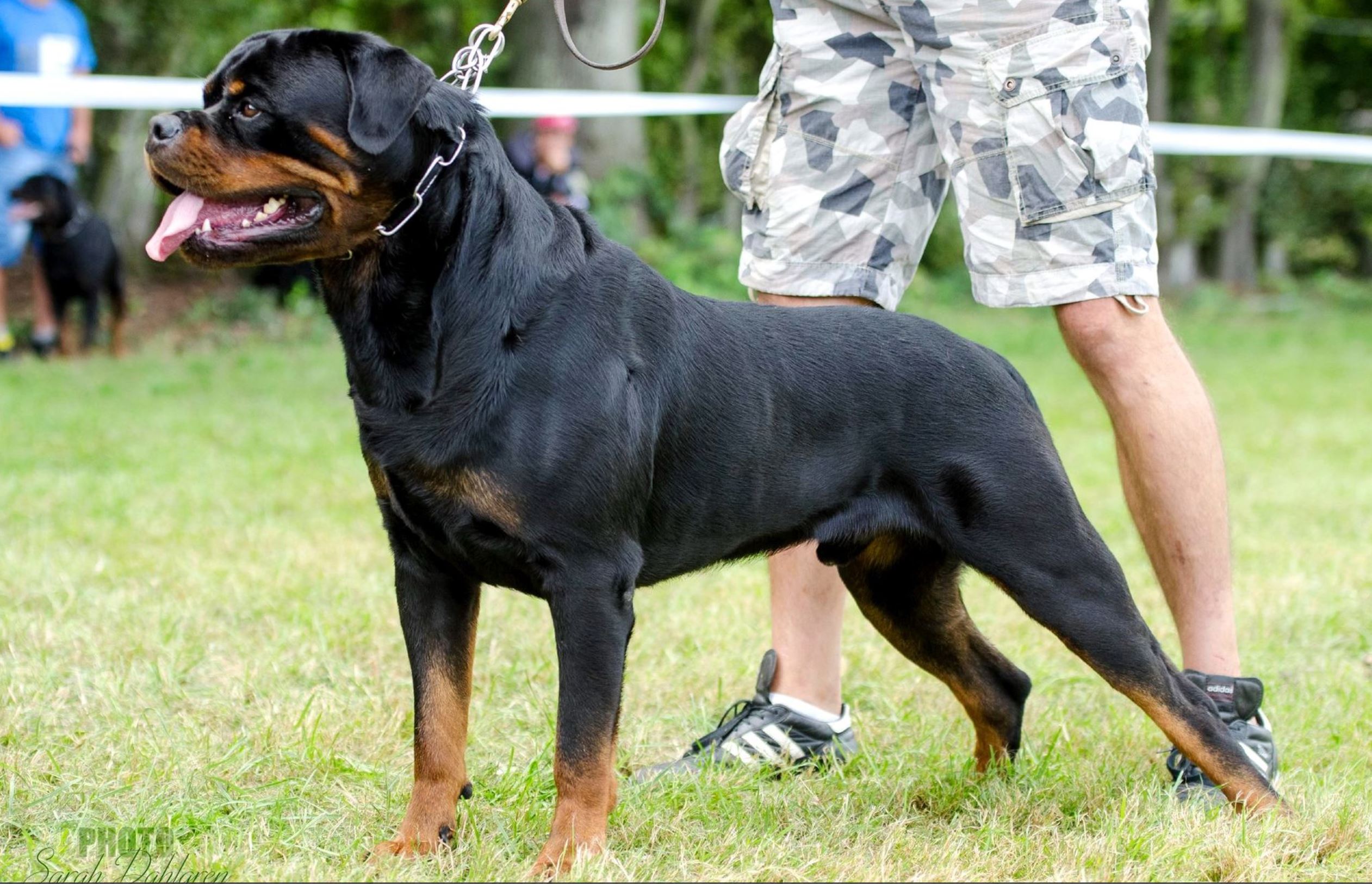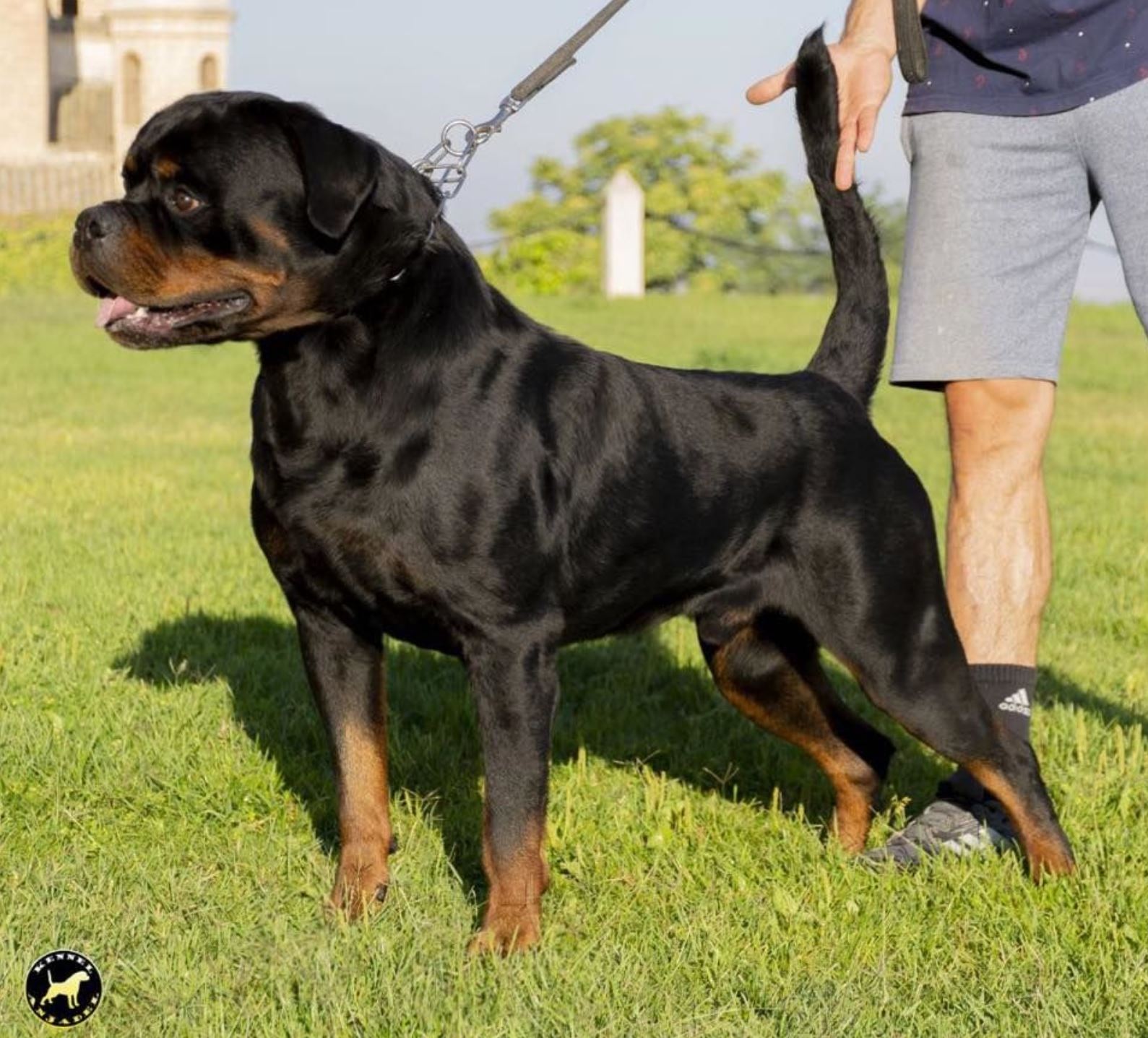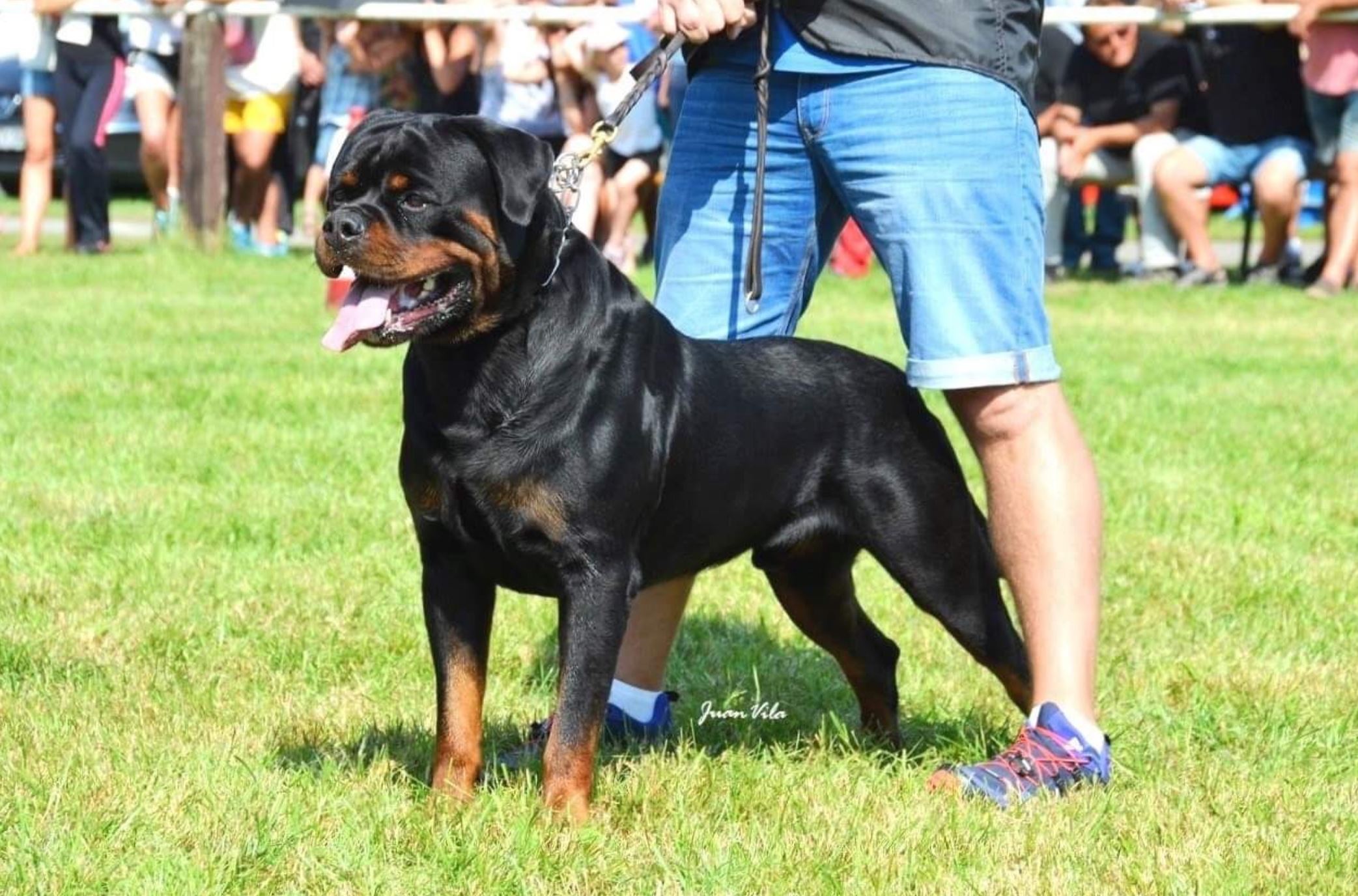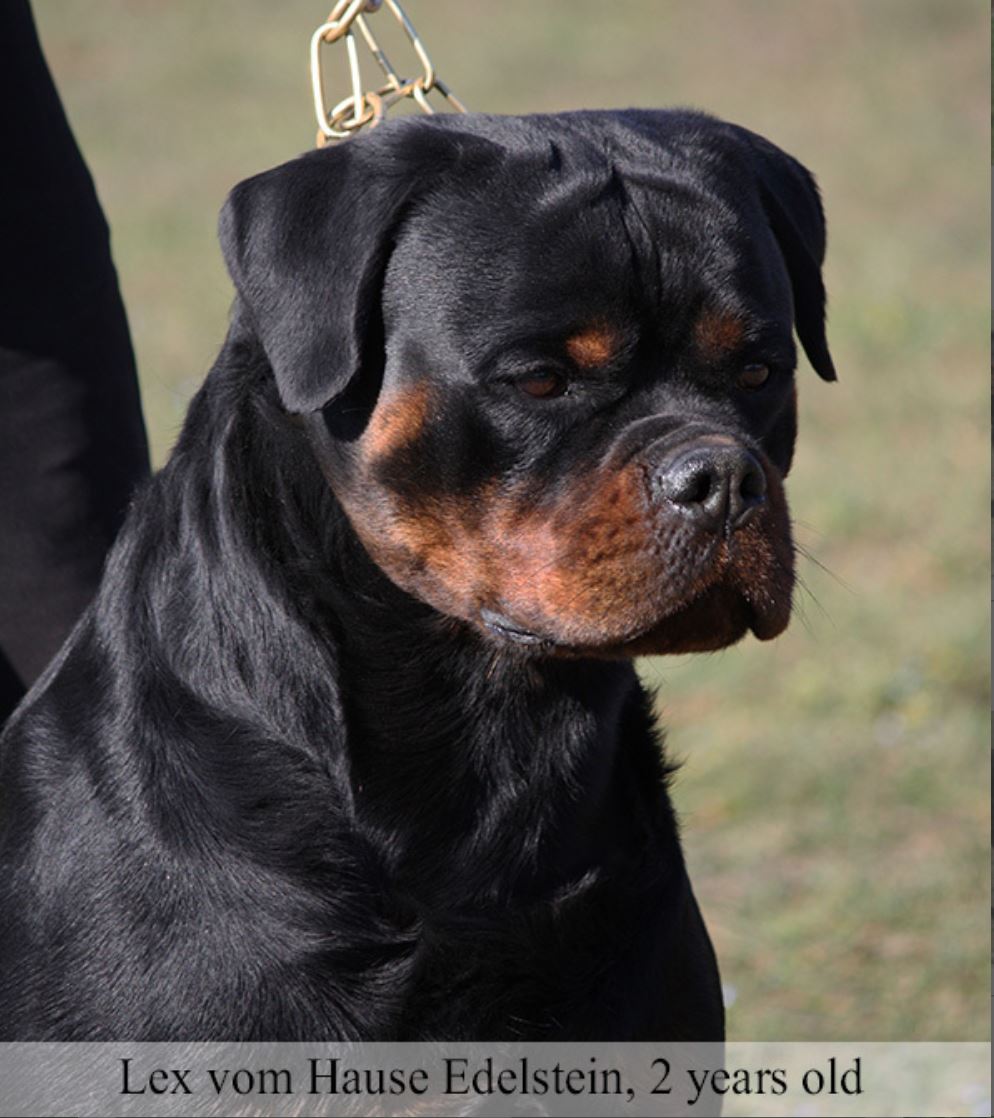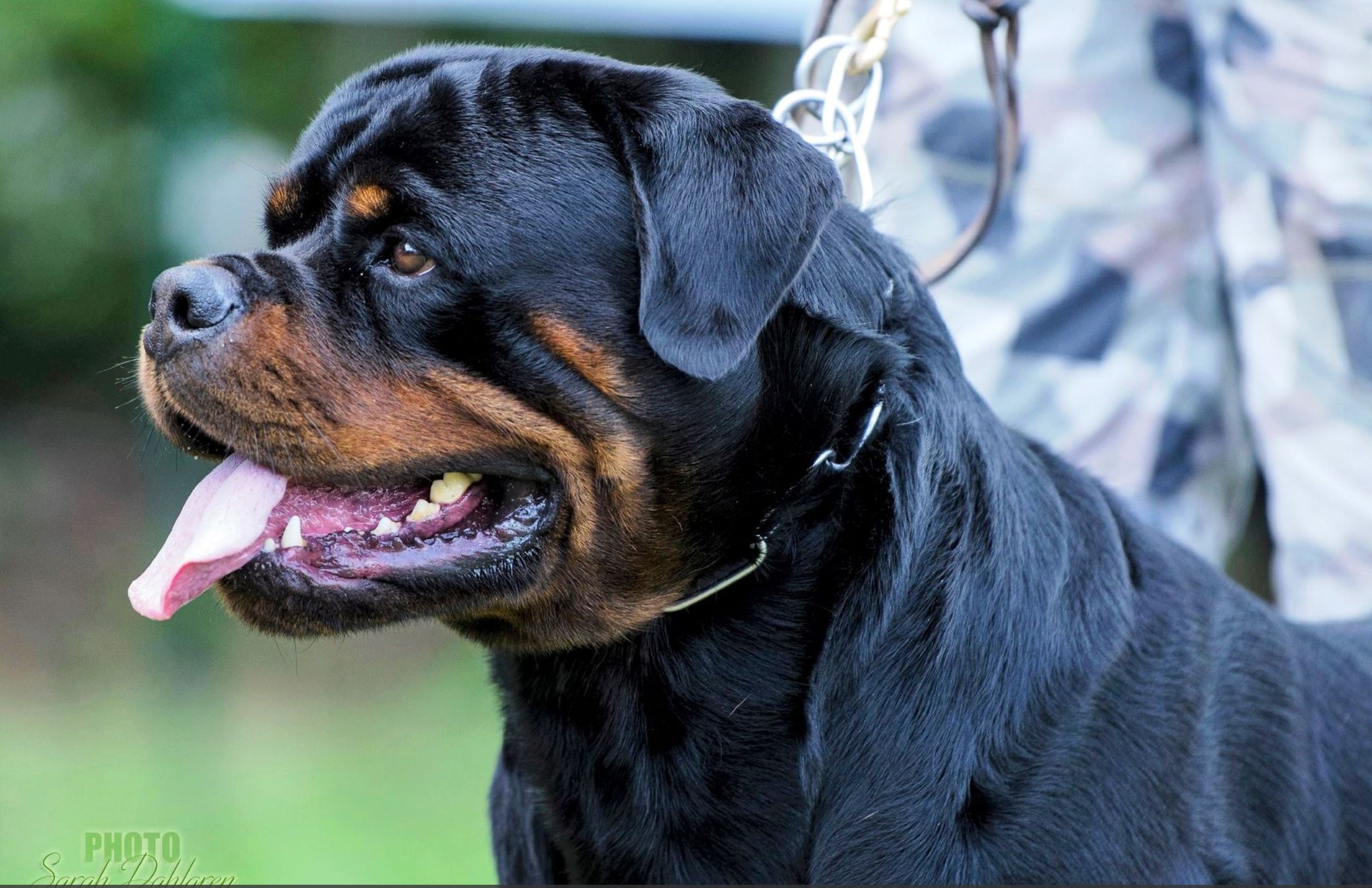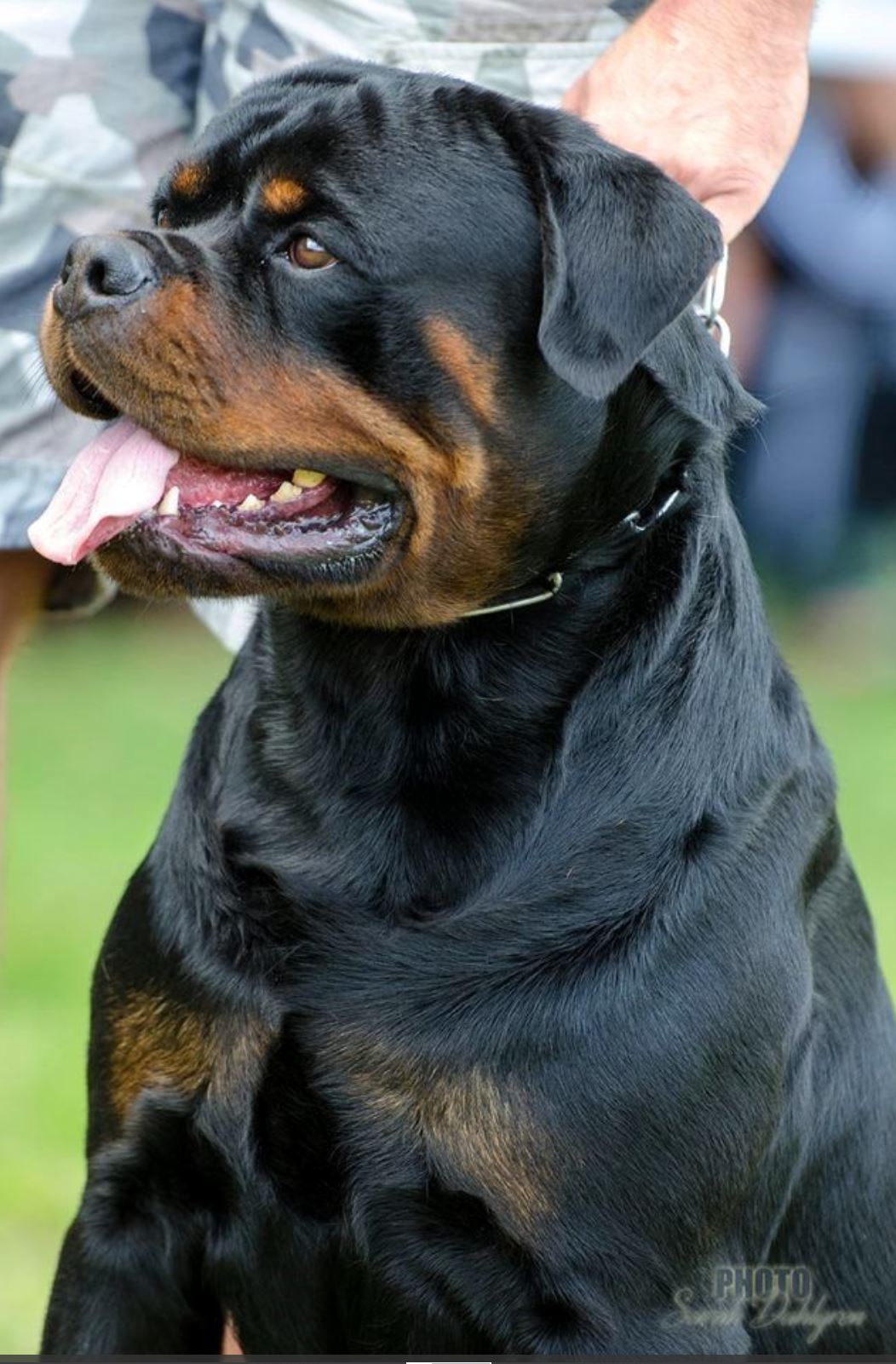 Kupa
I'm glad she found a home 
lol.. I'm attaching pictures of the three I have here..so you can see updates of them.. I can't believe in a few short months Mariska and kupa will be 2years old 
.. I'm hoping to have pups by early next year, they will go thru their testing in December. I thought Kupa was a big stocky boy but wow Jakara has him on stocky. When she stands looking at you, she looks like a bull. My vet is in love with her. She has an amazing personality. I wish I could get her championships, we are going to try but I'm told itll be hard thru AKC because of her tail. I hope you enjoy the pics.
(Visited 162 times, 1 visits today)