*This Rottweiler is not owned by GR, but we may have worked with his/her owner, handler or breeder, incorporated him/her in our breeding program, trained or handled him/her or simply respect their contribution to a breed we love.*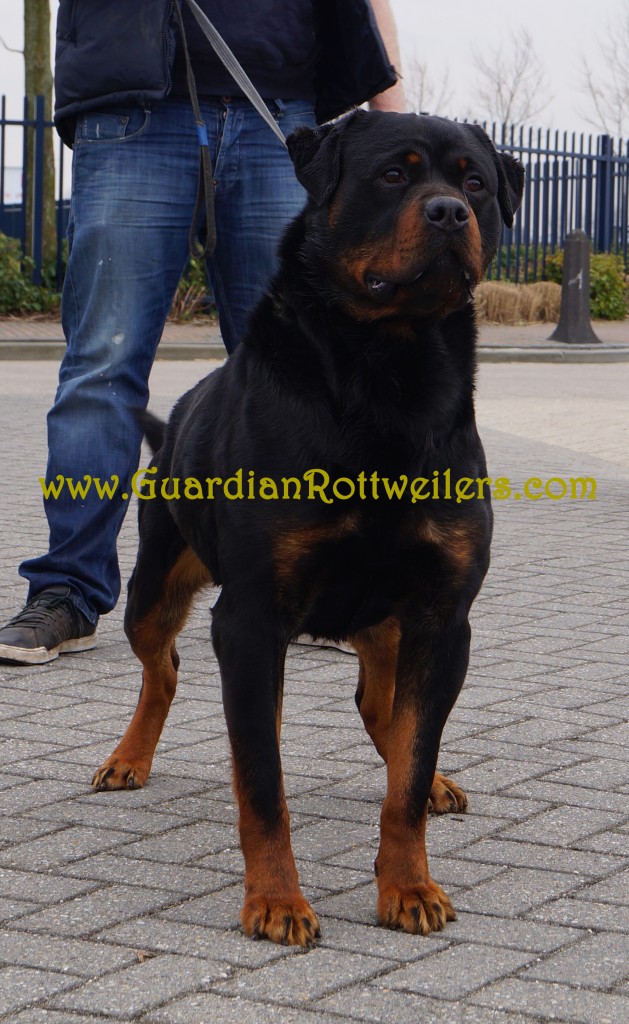 This is "Chucky" Comanche Vom Wilden Westen
Sire: Atos Von Der Mattesburg
Dam: Whoppy Vom Wilden Westen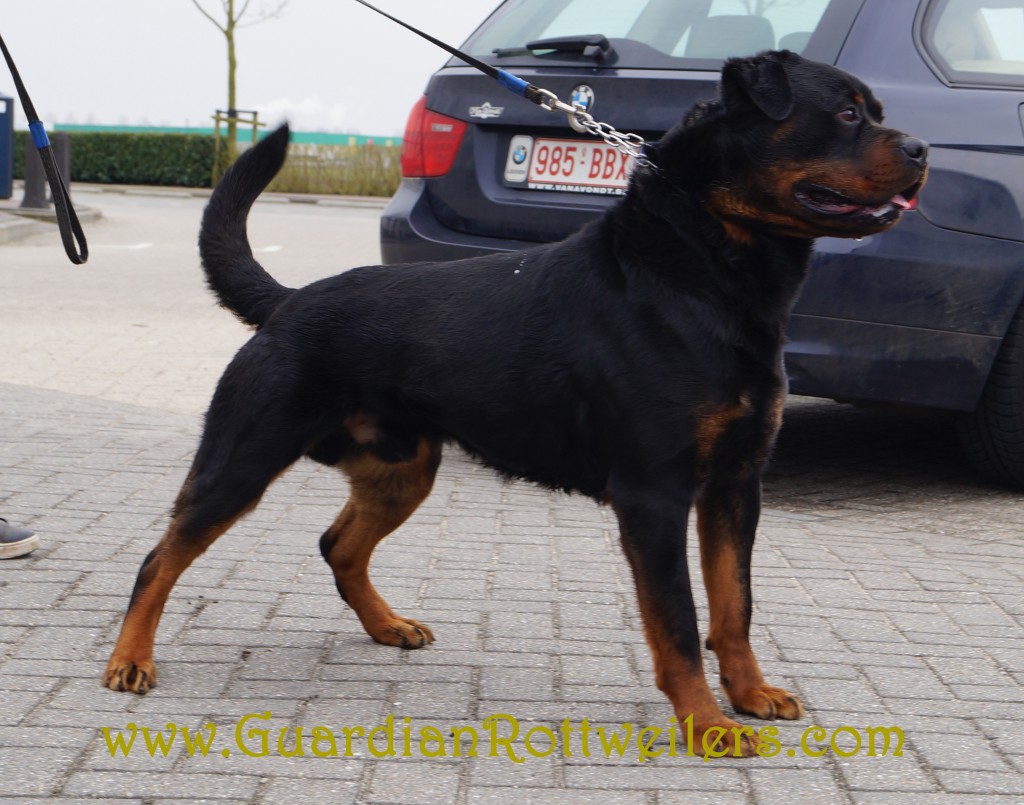 SUPER male!  Excellent top and bottom lines, strong head with deep stop and full, powerful muzzle, excellent bone and rich, clean markings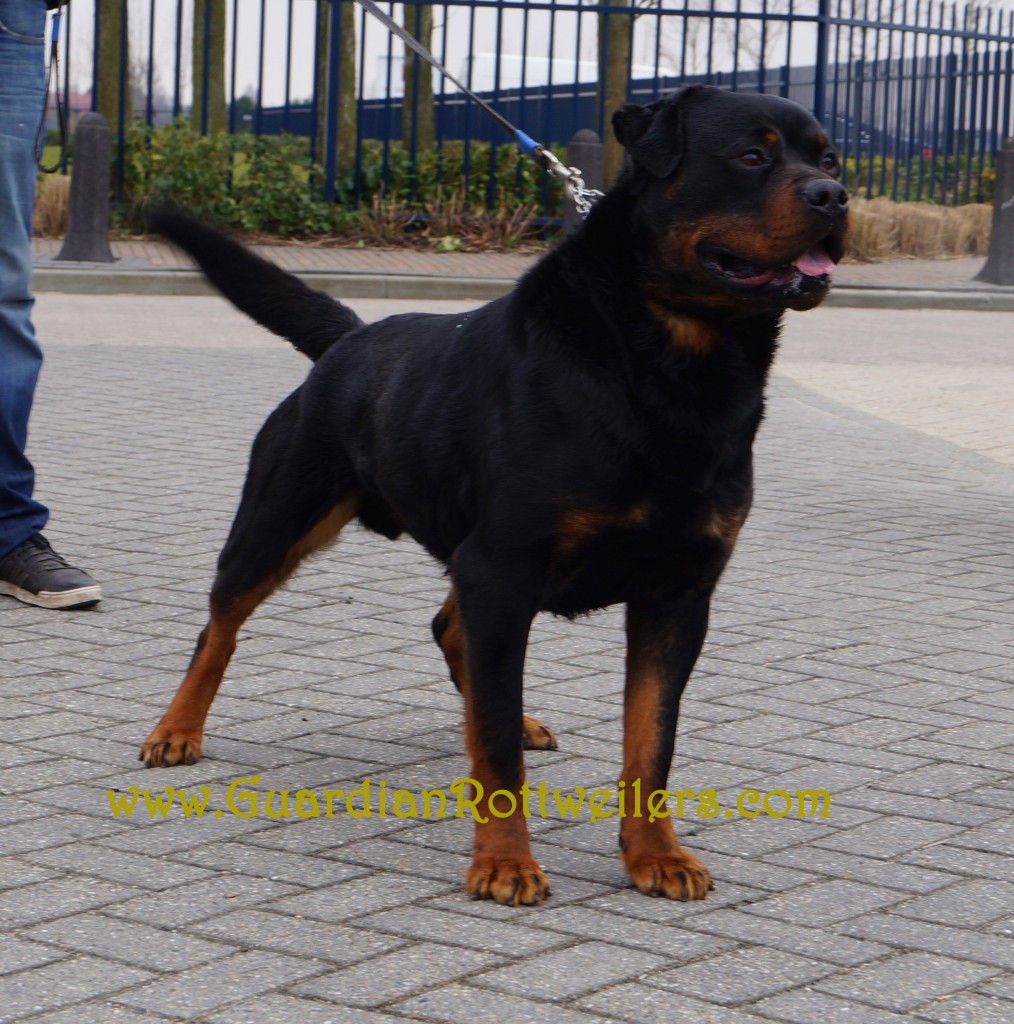 Chucky also has BLACK mouth and lips and very dark eyes!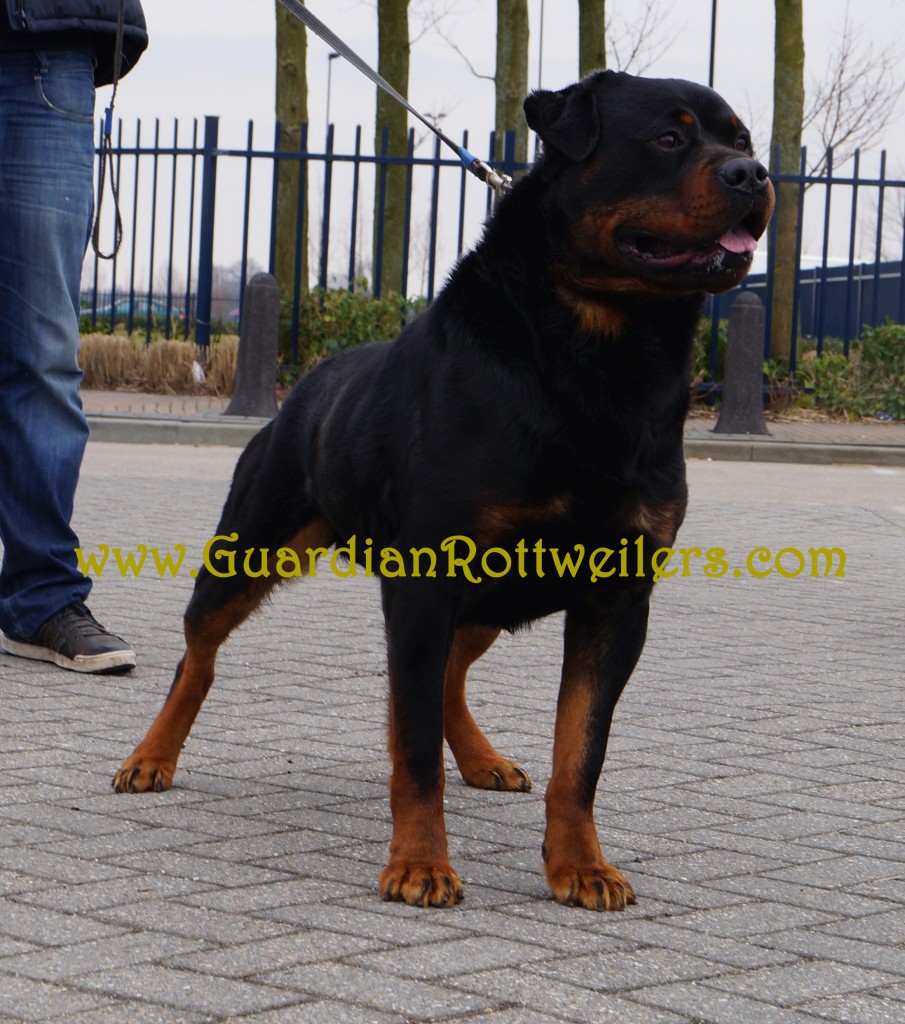 Chucky has super character!  Crazy for his ball and still so sweet! <3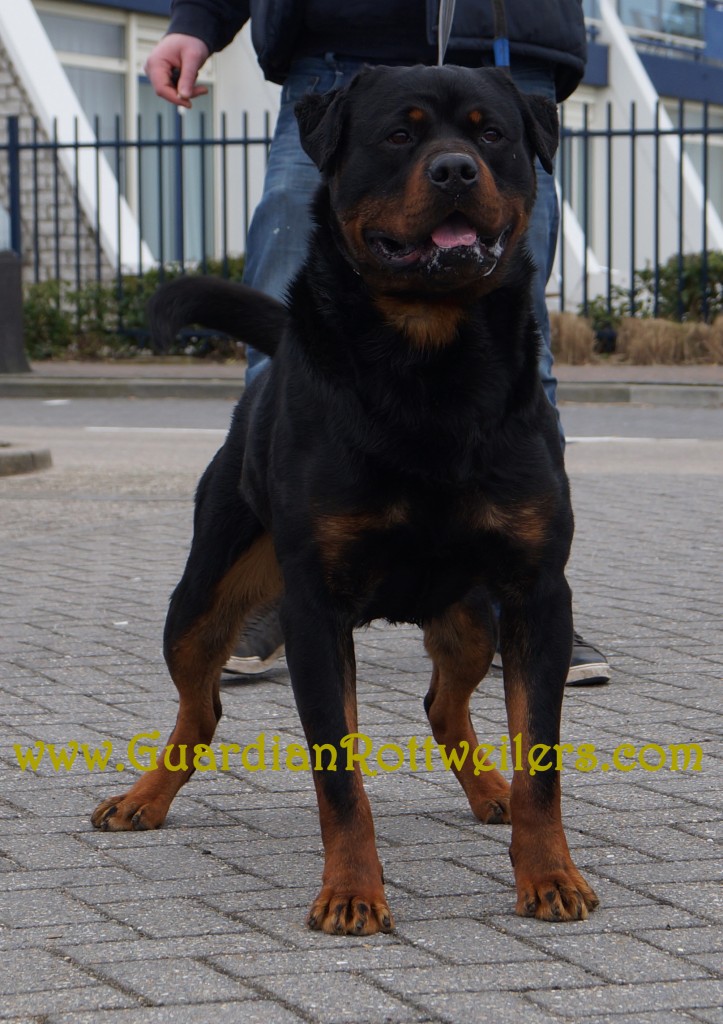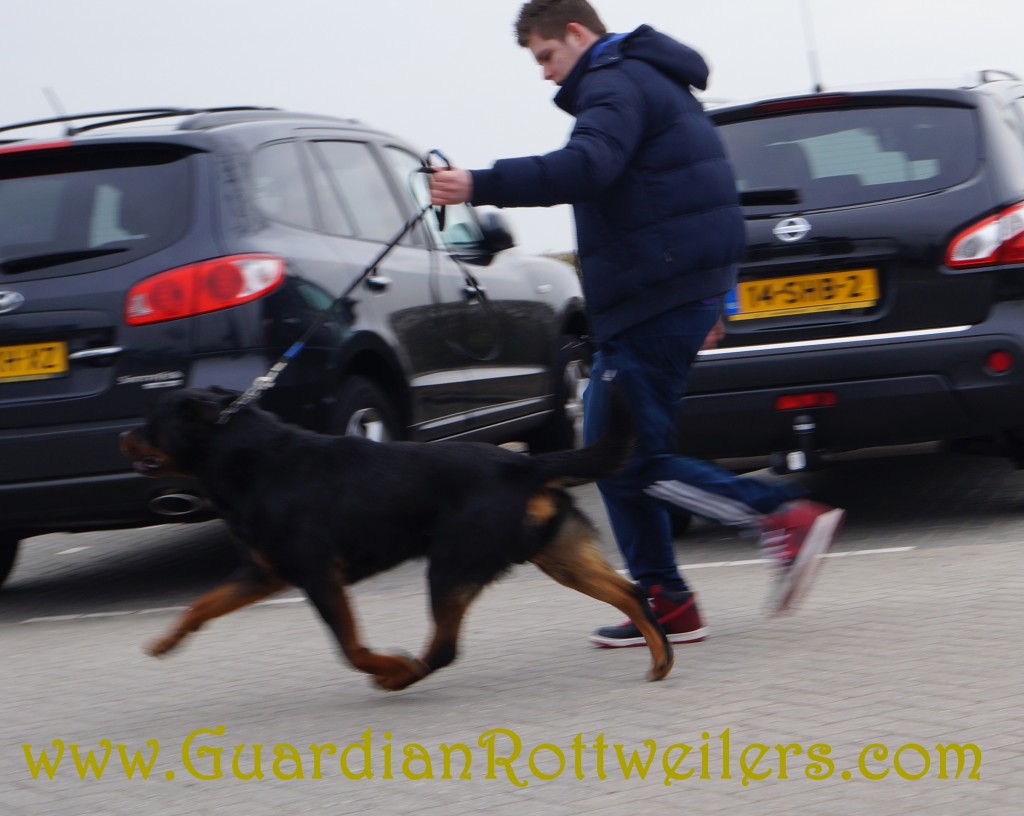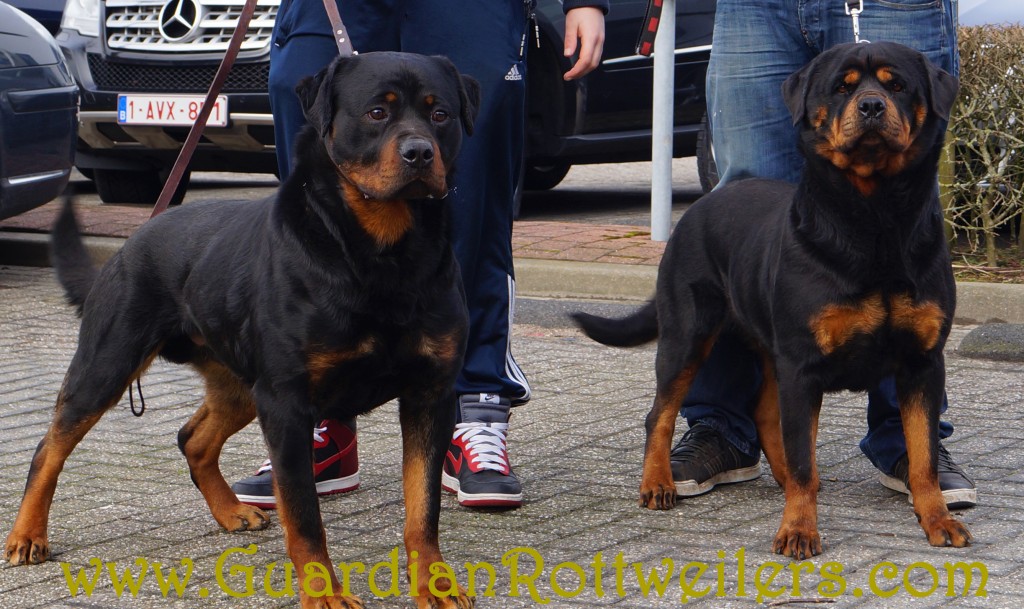 I made the mistake of thinking I could take a pic with my 2 friends and the dogs and Eva rubbed off on Chucky and they were BOTH trying to jump up in my arms! LOL  After about 5 minutes of this, we gave up! 😛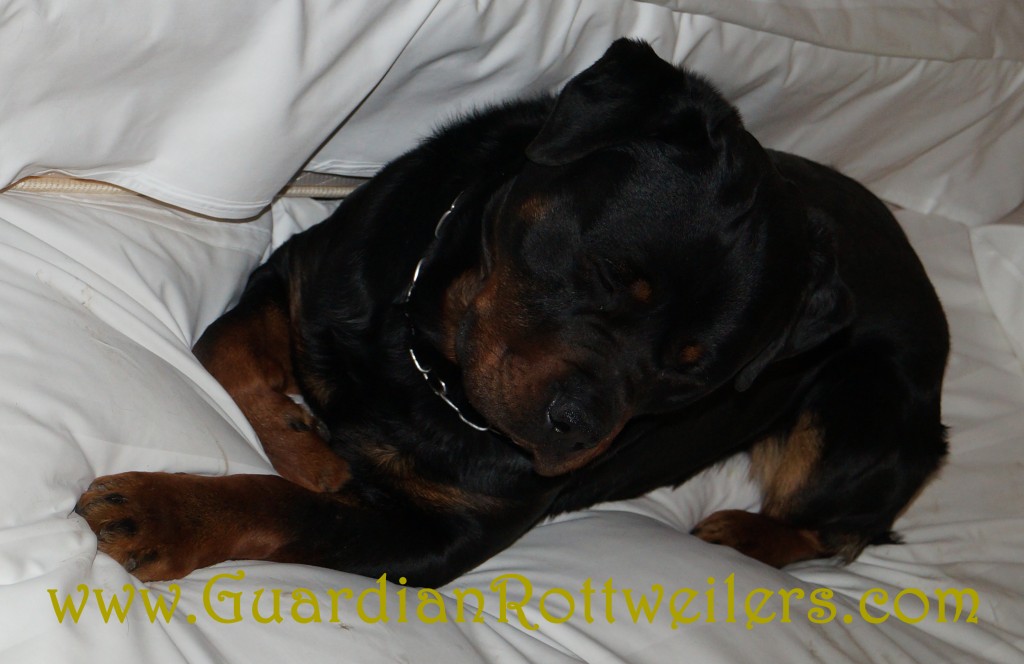 After a dinner of ribs, chicken and steak, Comanche slept like a baby.  HOWEVER with all if his SNORING, I finally gave up on the idea of napping!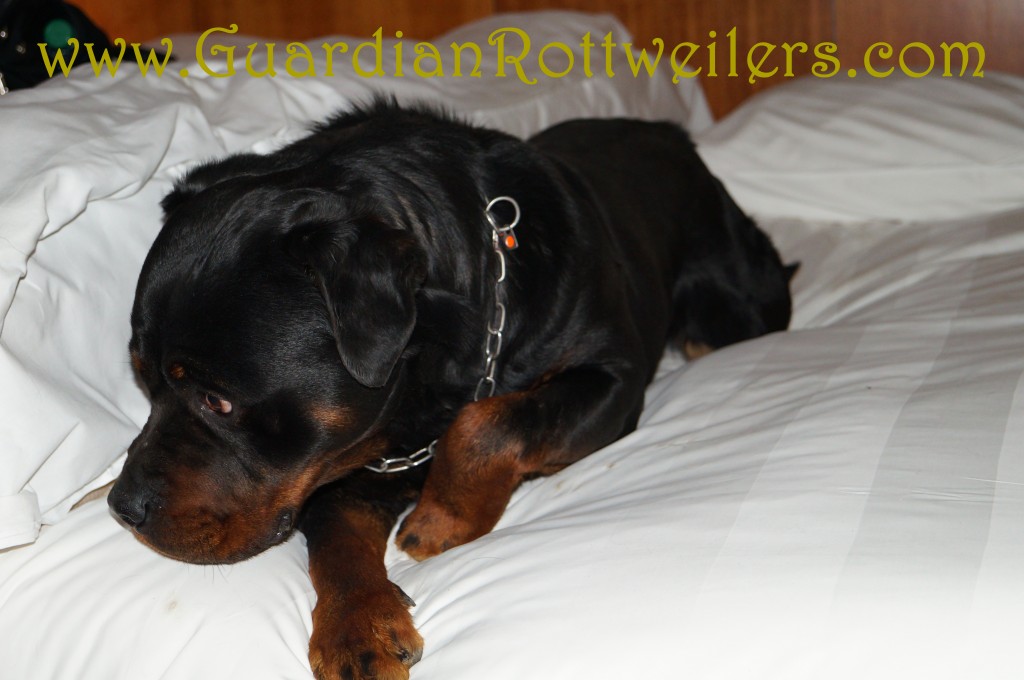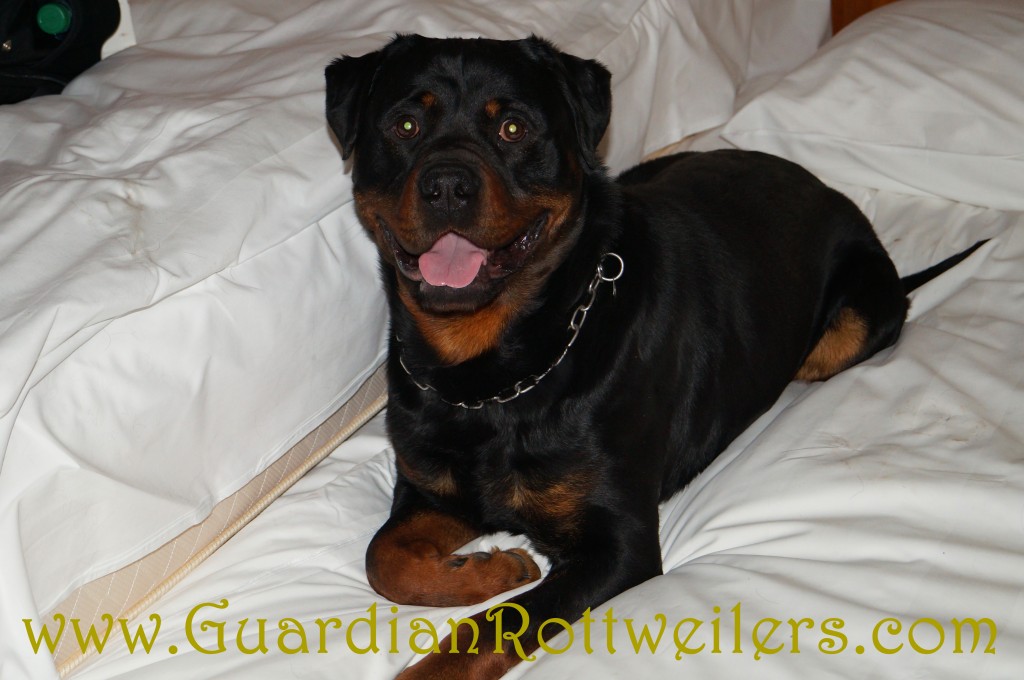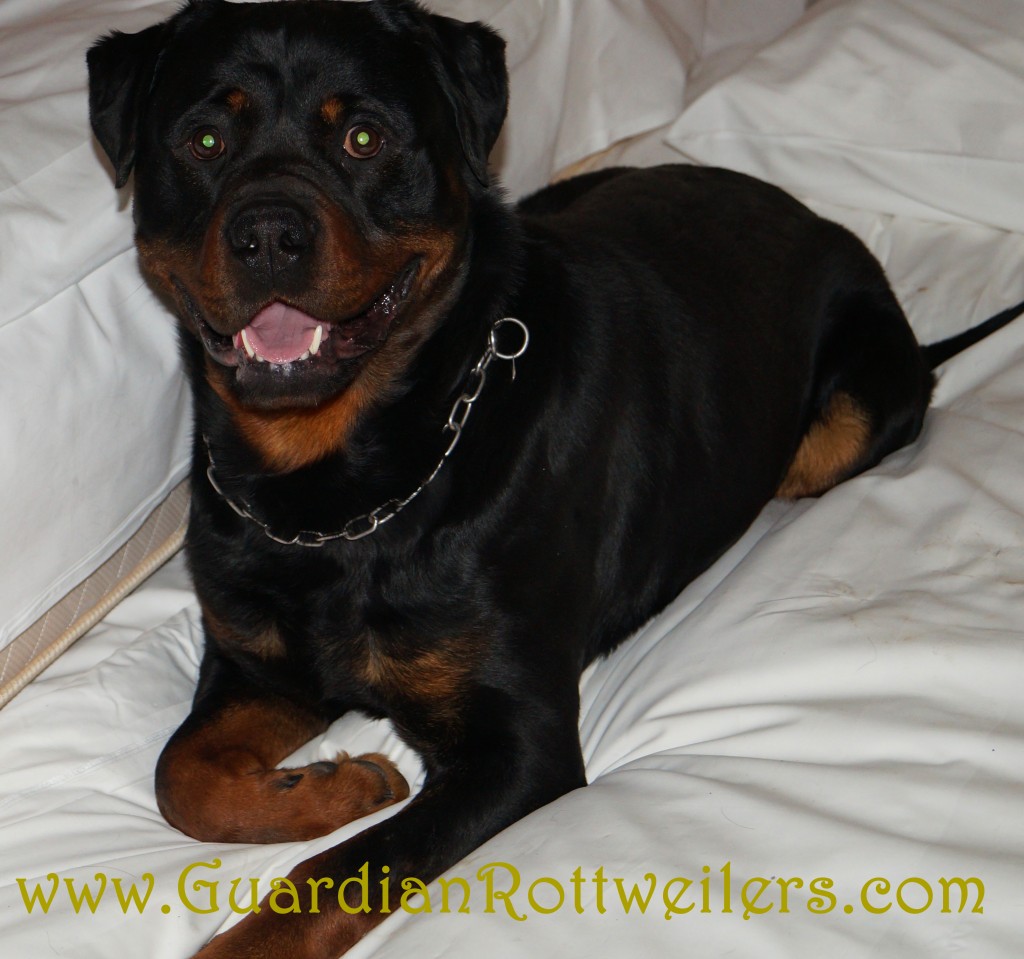 Chucky at Fargo Airport meeting his new owner Kindra Guty for the first time!
Kindra, it was my absolute pleasure delivering him for you.  He is a magnificent dog so beautiful inside and out.  I enjoyed my time with him immensely!  Give him some extra lovin from me! <3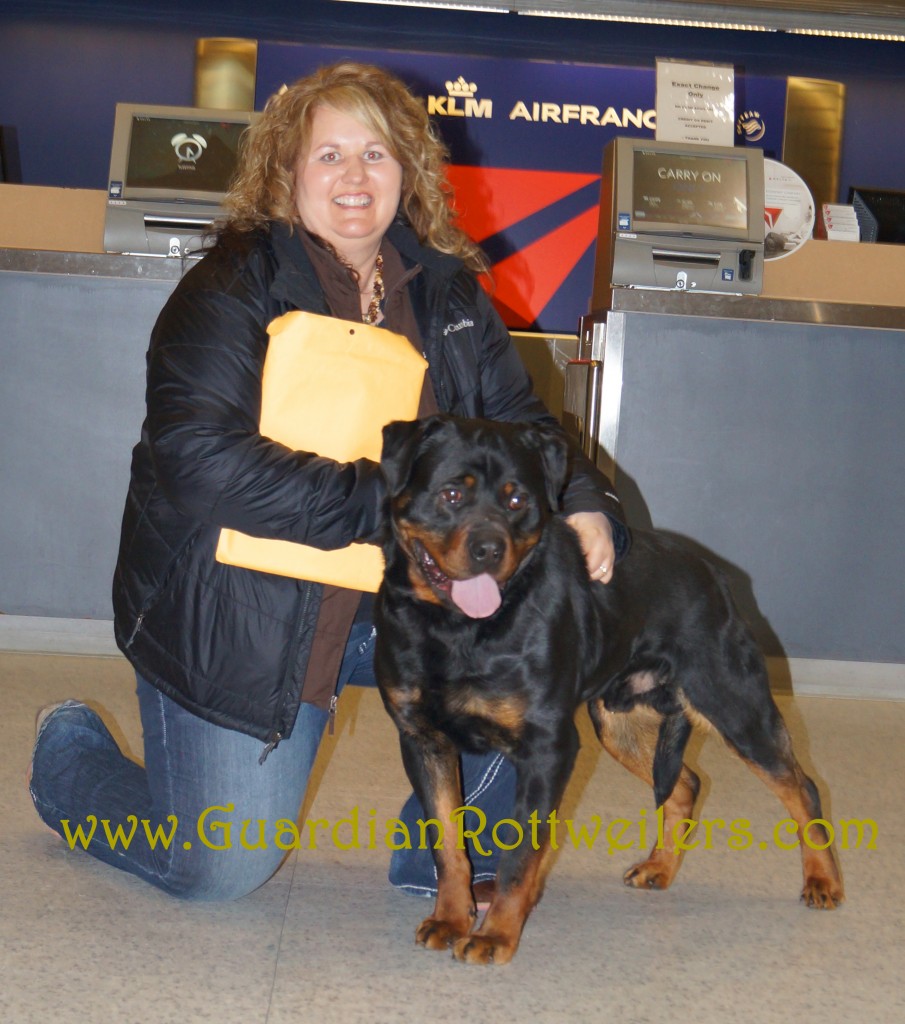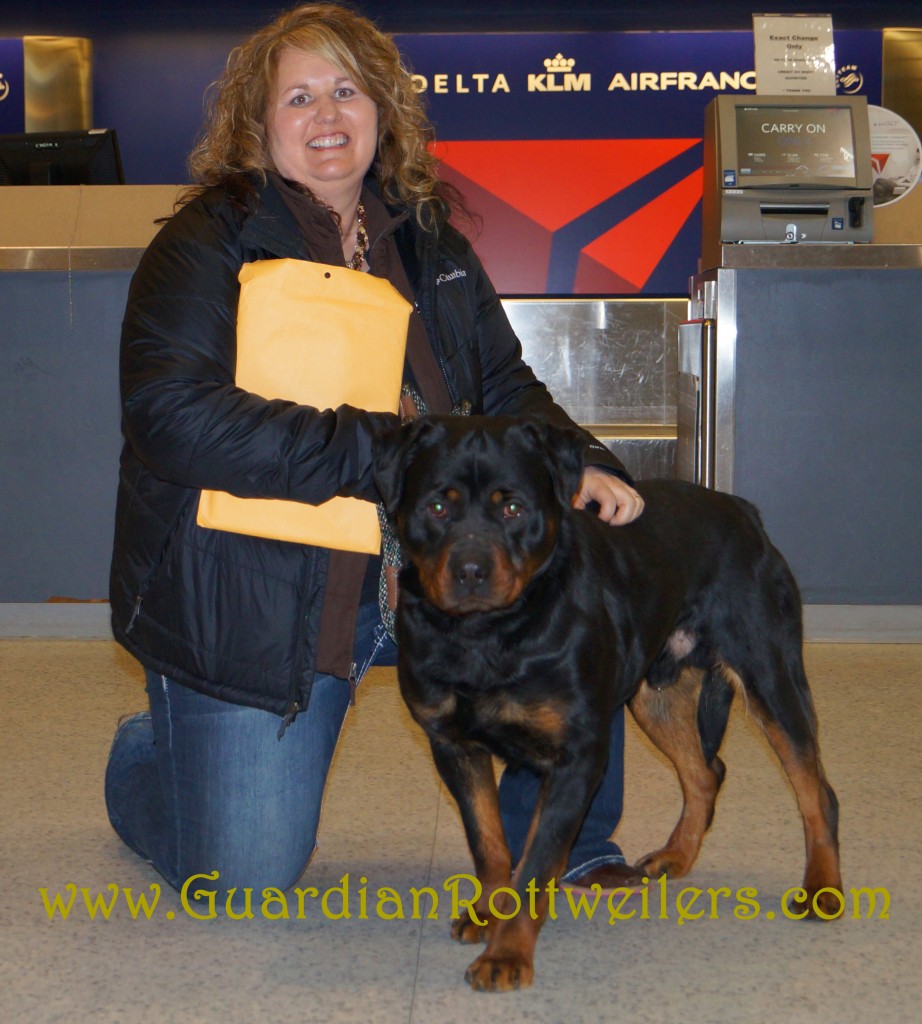 ---
HI well we finally had a litter with Comanche…….his babies are beautiful!!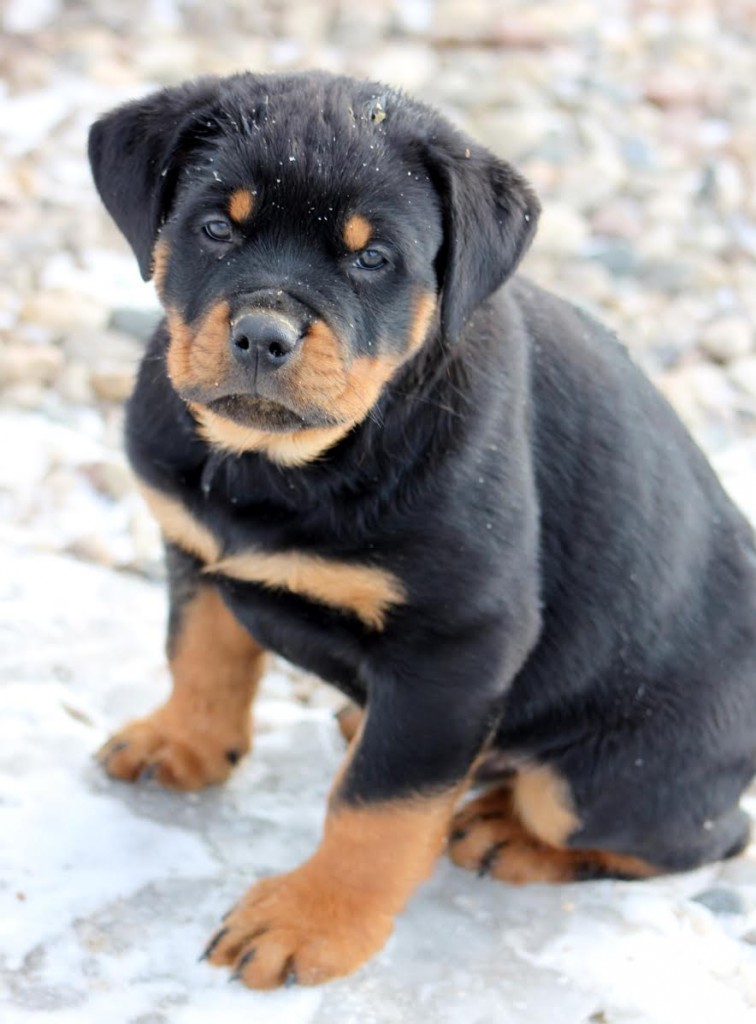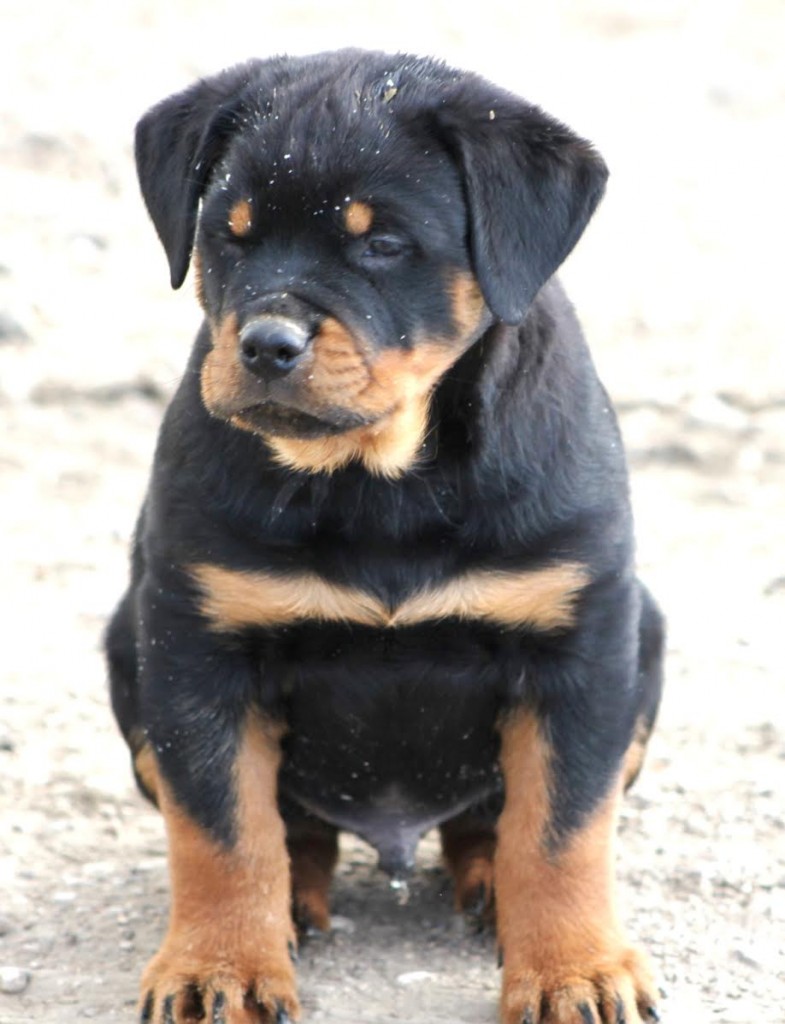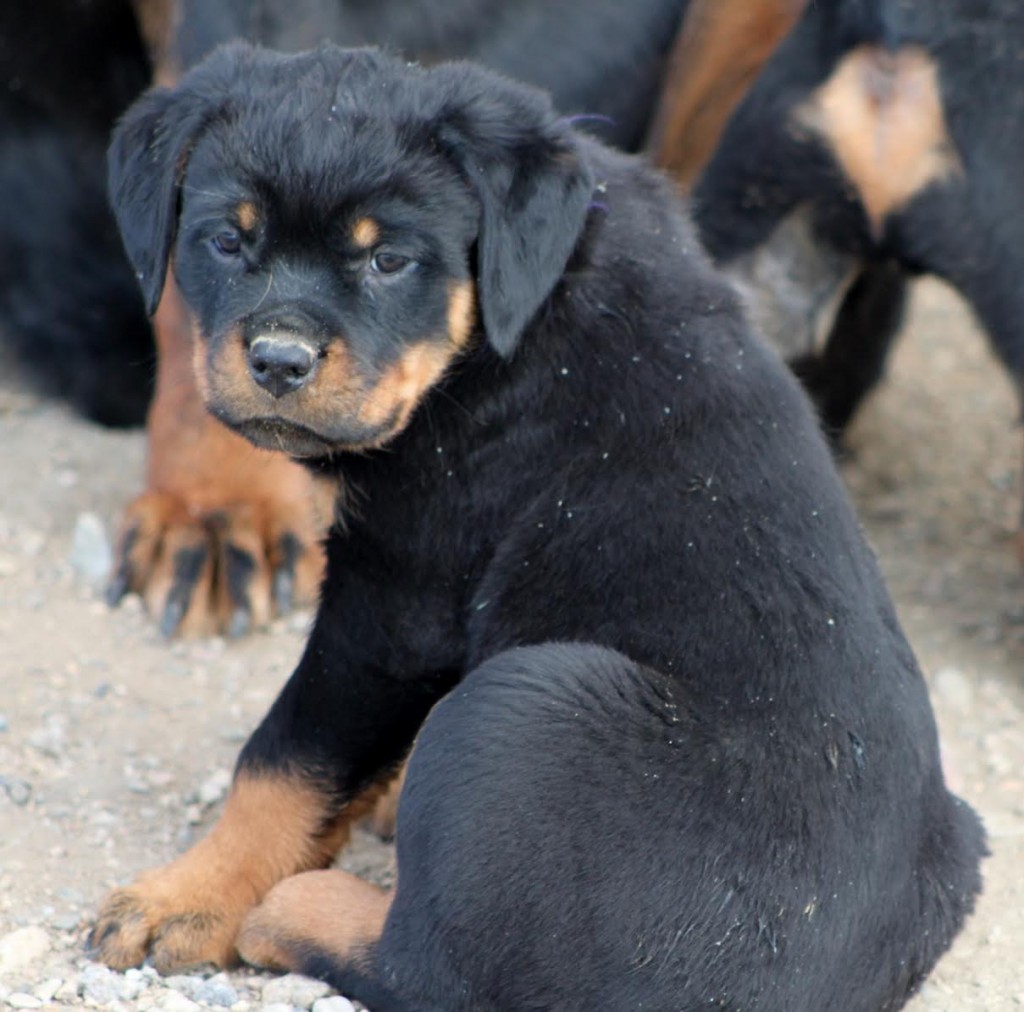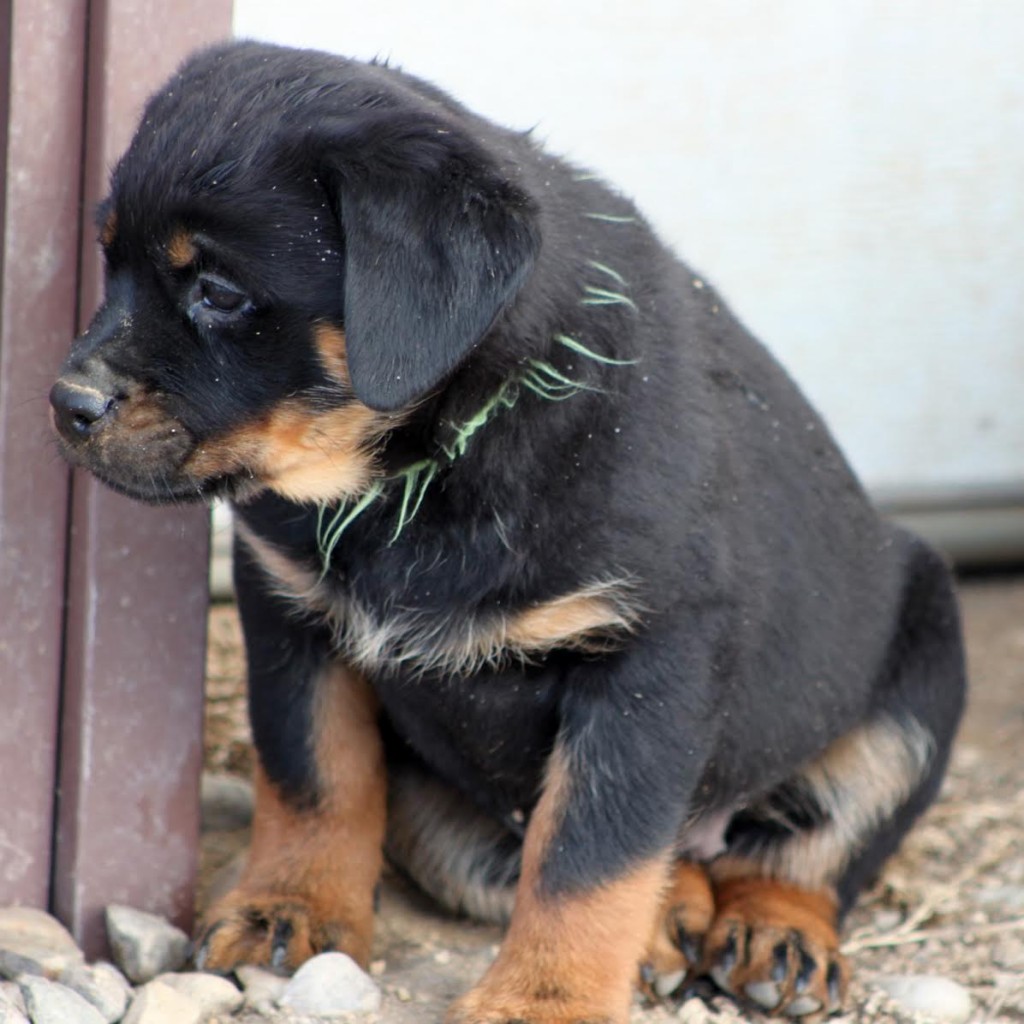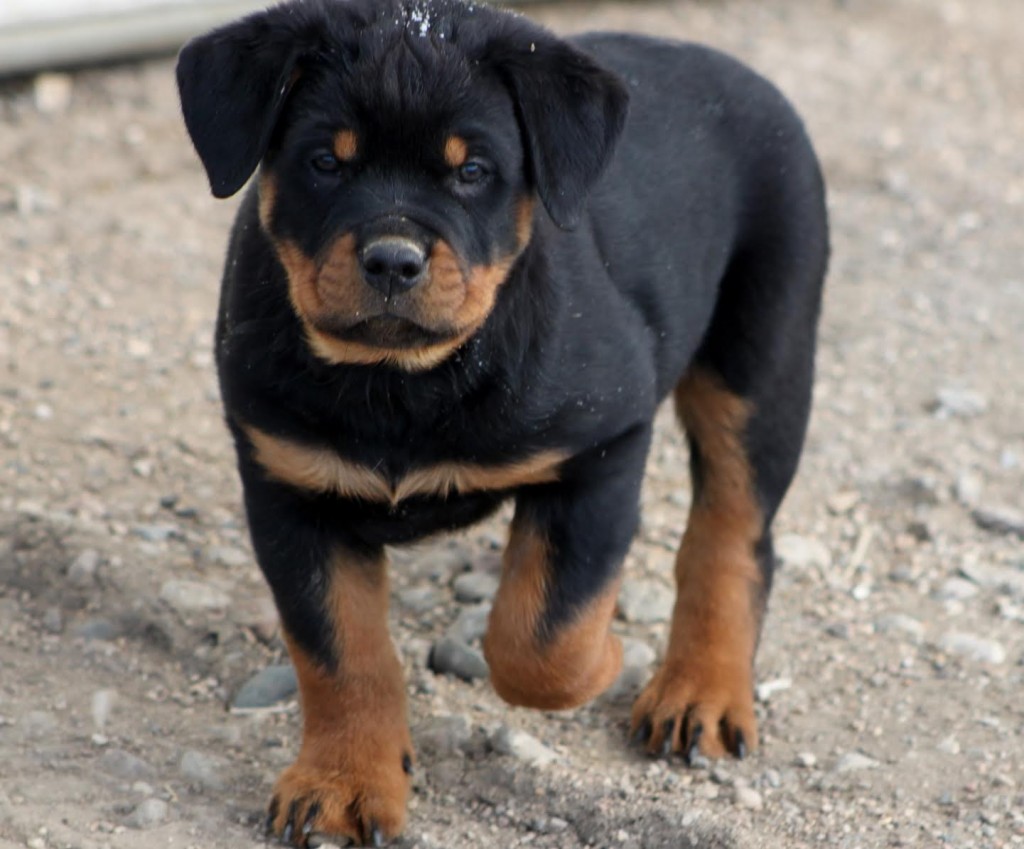 (Visited 78 times, 1 visits today)