We are so super proud to have these 2 boys from Goga!!  This is Goga's FIRST LITTER and we could not be more honored to have his FIRST progeny!  6 months from now when the world is going crazy over Goga offspring, remember who saw his potential first!  (Just like Boda, and Marsio, and Dunjo, and Nando, and… 😉 )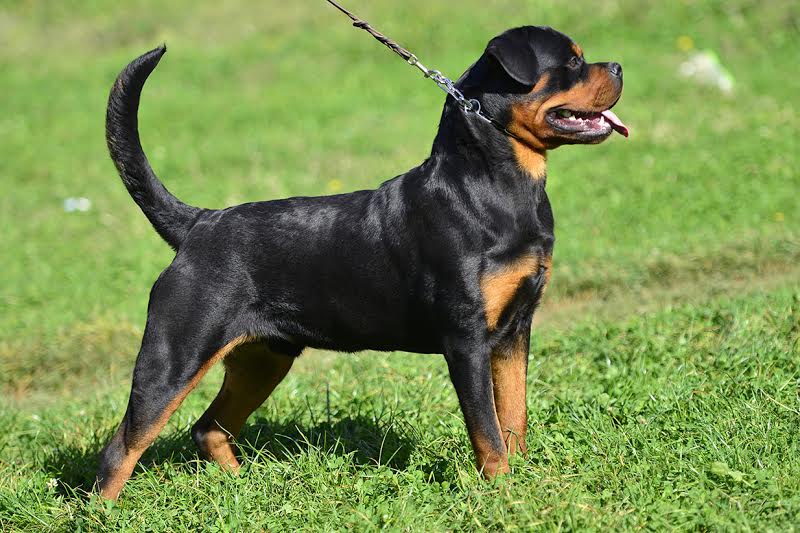 X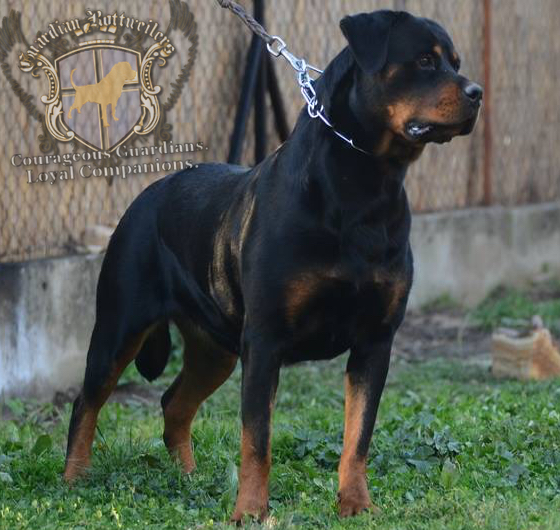 GOGA SE UNGO-ROT                                    GEBI VON MEGI ROT
Sire: Faryco Terezsky Dvur                                 Sire:  Harry Potter Se Ungo-Rot
Dam:  Nutella Munga Stam                                 Dam:  Electra Von Megi Rot
HD B , ED 1                                                         HD B , ED 1
YOUNG CHAMPION OF SERBIA                    MONTENEGRO CHAMPION
YOUNG CHAMPION OF MONTENEGRO      2x CAC
YOUNG BALKAN CHAMPION                       Multi- V Rated
YOUNG GRAND CHAMPION
5x YOUNG WINNER
4x YOUNIOR B.O.B.
These 2 brothers are GORGEOUS!!  Big, strong heads, full muzzles, deep stops- total head type of Goga bloodlines!  Rich mahogany markings and very short coats.   There were 8 puppies in this litter, I am getting top pick males, 3 puppies will stay with the owner of Gebi, and 3 will go to a Rottweiler Judge!  Not a single pet puppy in the litter!!  From a litter that large, that is really, REALLY impressive!!  I am so super excited to follow this litter over the next 2 years!!  The character on these puppies is EXCELLENT!!  Of course, that is to be expected with their pedigree, but I really cannot say enough great things about the character of these guys!!  Good drive, very social, and already so eager to please.  Phenomenal puppies!!
Ferro
Ferro has very rich mahogany markings and excellent head type.  He has great bone and substance and good movement.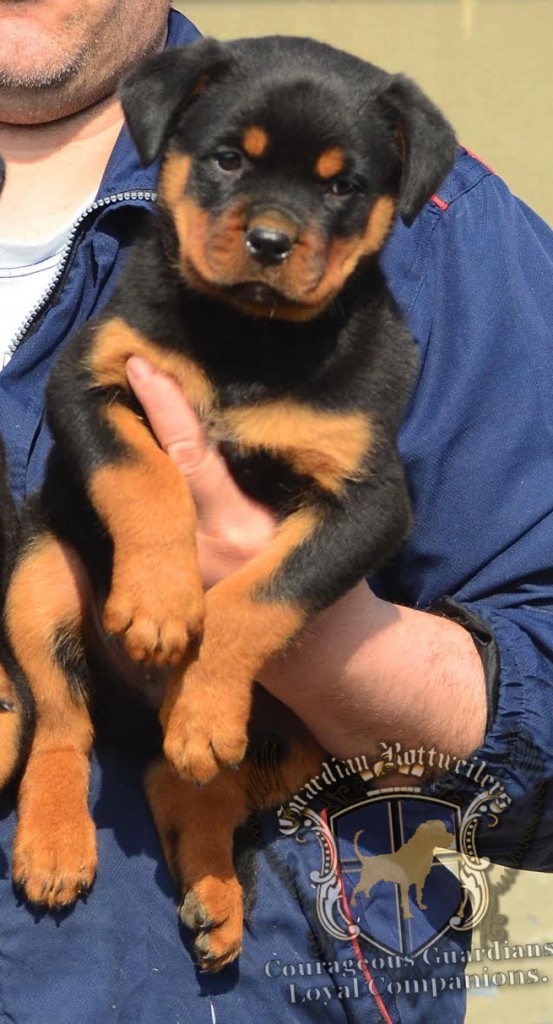 ---
Fantom
Fantom is the darker of the 2.  Both have very similar character and both have, of course, excellent frames and strong head types.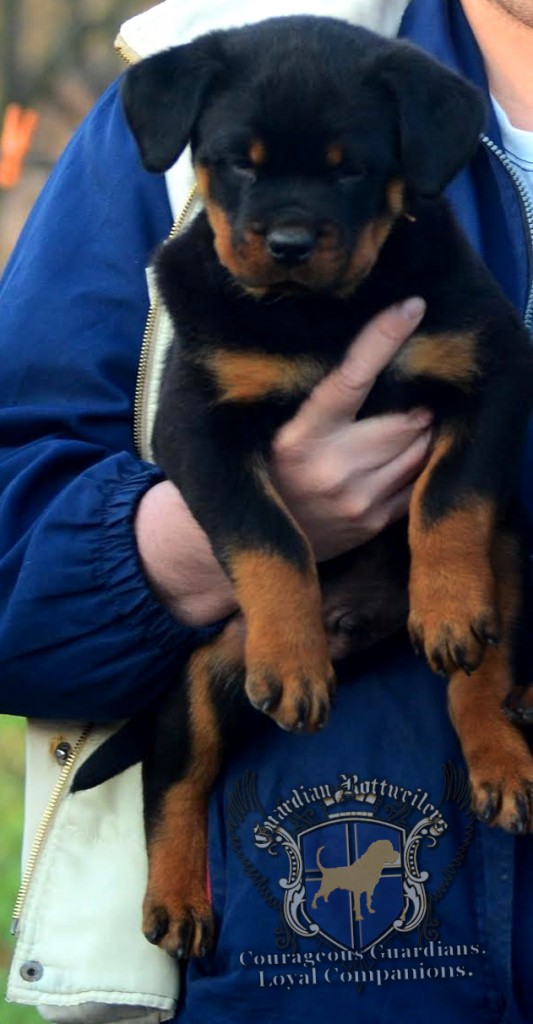 ---
Just a few of the great Rotts in the pedigree of these gorgeous puppies: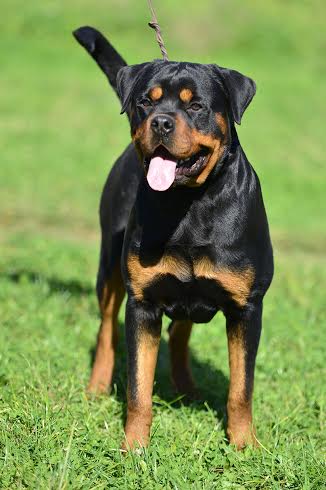 Goga Se Ungo-Rot
(Faryco Terzsky Dvur X Nutella Munga Stam)
YOUNG CHAMPION OF SERBIA
YOUNG CHAMPION OF MONTENEGRO
YOUNG BALKAN CHAMPION
YOUNG GRAND CHAMPION
5x YOUNG WINNER
4x YOUNIOR B.O.B.
HD B , ED 1
C.A.C.I.B. Bijelo Polje – V 1 ; J.C.A.C. ; YOUNIOR BEST OF BREED
C.A.C.I.B. Pljevlja – V 1 ; J.C.A.C. ; YOUNIOR BEST OF BREED and on first 5 dogs on BEST ON SHOW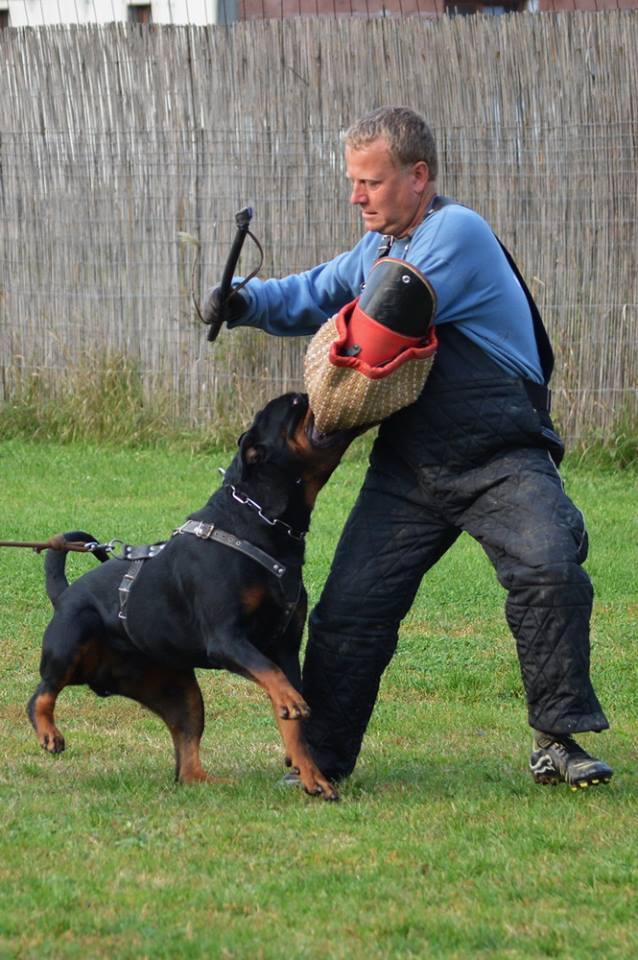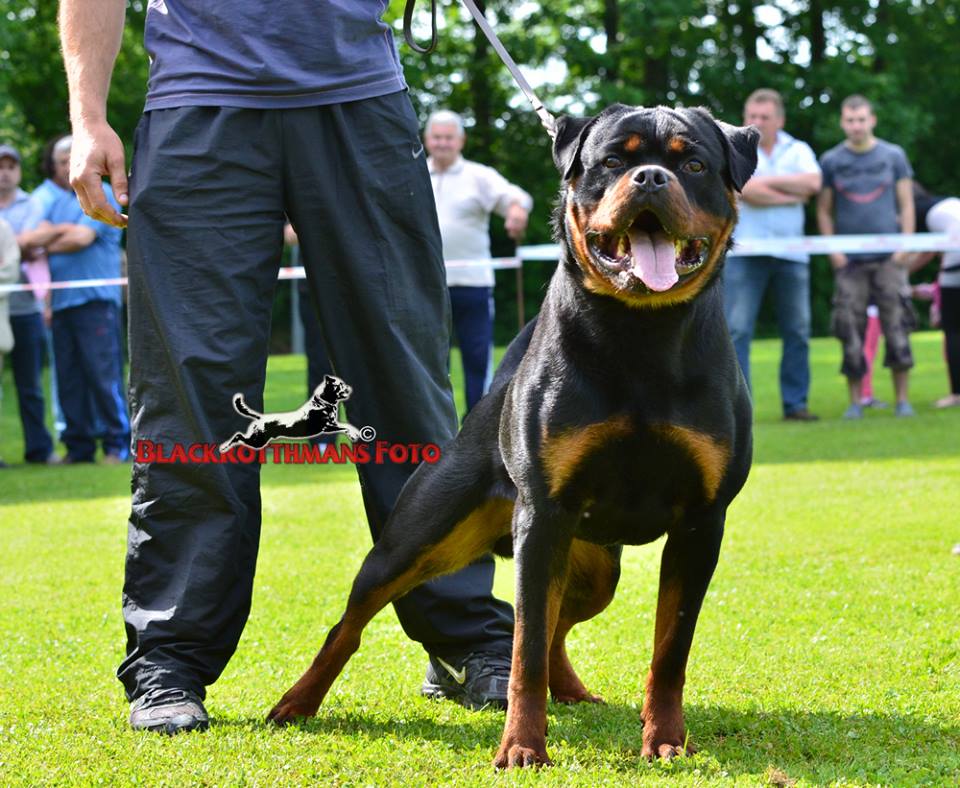 Faryco Terezsky Dvur
(Merlin Flash Rouse X Katja Terezsky Dvur)
HD–A , ED–2
IPO–I
YOUNG CHAMPION OF SERBIA
ADULT CHAMPION OF SERBIA
KLUBJUGENSIEGER BULGARIA
DERBY  WINER 2013 – BEST YOUNG MALE
MORAVA SIGER V–1 – AJAX CUP WINER
ELIT DOG FEST  2013 – YOUNG KLUB WINNER
Speciality Stara Pazova – YOUNG KLUB WINNER
3x YUGENDSIEGER
3x YOUNG WINNER
3x J.B.O.B.
5x C.A.C.
Vice KJS CROATIA
Vice KJS SLOVENIA
Speciality Loznica- YUGENDSIEGER- YOUNG WINNER- J.B.O.B.
KS SERBIA – V2
KS AUSTRIA – V2
KS MACEDONIA – V 1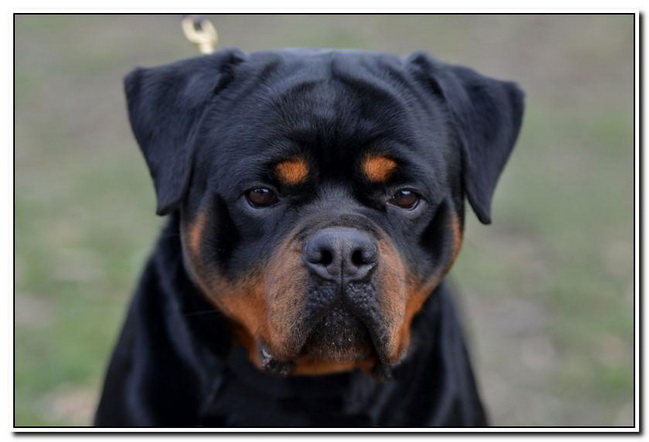 Arlos Majestic Rott
(Lacky vh Sudpfalz x Fate Flash Rouse)
HD A   ED 0
YOUNG CHAMPION OF SERBIA
SIEGER SHOW  LOZNICA
WINNER,YOUNG BEST MALE , YOUNG BEST DOG
23.SUDPFALZCHAU  SIEGER
V1,CAC,JDG VICE  SUDPFALZCHAU  SIEGER
Semberia Sieger
V1,Semberia Youth Club Winner
VI Split Croacia Sieger
V1,Best Young Males,Young Club Sieger
YOUNG CLASS  YOUNGSIEGER,BEST YOUNG MALES,BEST YOUNG DOG
ARLOS MAJESTIC ROTT ADRK Klubsieger 2012 INTER MEDIA V 9
15.09.2012.  BULGARIA CLUB SIEGER   INTERMEDIA V1
16.09.2012.  CAC   BACKA PALANKA  INTERMEDIA V1,CAC,BOB
ARLOS BECAME ADULT CHAMPION OF SERBIA.
22.09.2012.    MACEDONIA CLUB SIEGER  V1
30.09.2012.  I MORAVA SIEGER  V1,AJAKS CUP WINNER,VICE MORAVA SIEGER
6.10.2012.  Special show rottweiler derby 2012. Indjija V1,DERBY WINNER CLUB,WINNER MALES,BOB
04.11.2012.CACIB  BEOGRAD V1,CAC, CACIB,BOB
09.03.2014. CACIB BEOGRAD V1,CAC,CACIB,BEST OF BREED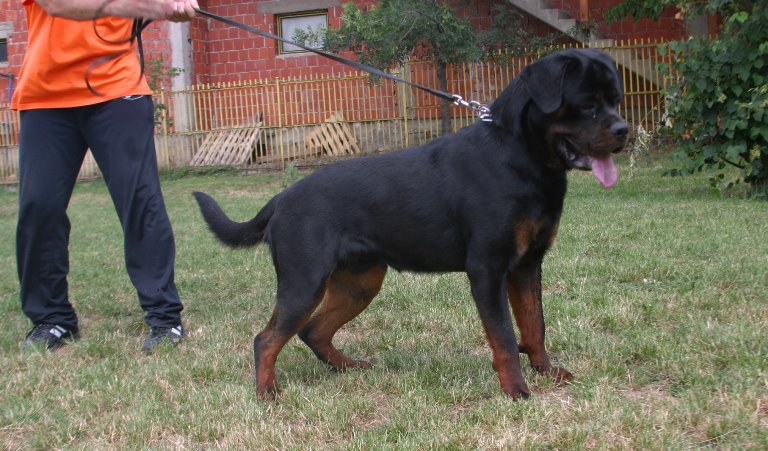 Harry Potter Se Ungo-Rot
HD – frei ; ED – + / –
BNRK 2011 – VV 1 ;
BIS BABY VOJVODINA SHOW- VV3
2 x YOUNG WINNER
2 x YOUGENDSIEGER
C.A.C.I.B. INDJIJA – YOUNG WINNER ; YOUGENDSIEGER ;
JUNIOR B.O.B.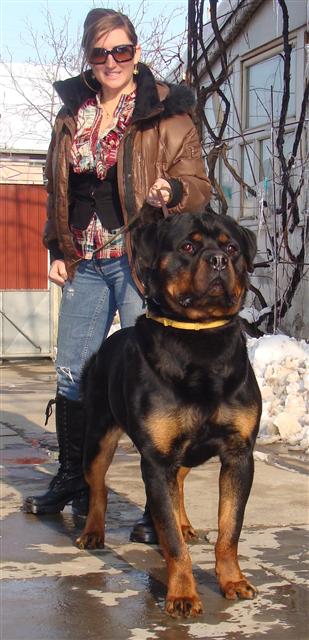 Kafu Von Beni
HD A ED 0
High: 66cm
IPO 1
Young Champion of Serbia
Champion of Serbia
3xV1 (Young class)
3xV1 (CAC, Intermedia class)
3xCAC, 3xBOB, BOG II, BOG III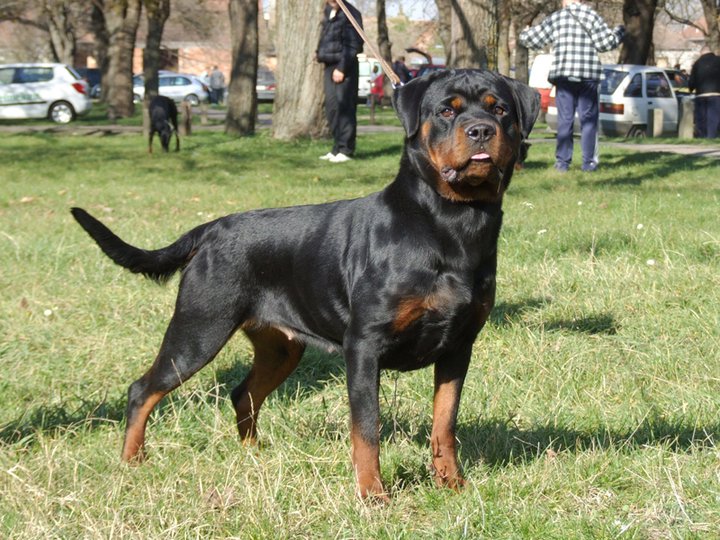 Face Se Ungo-Rot
HD +/- ; ED +/- ( by Mr. D.Novak )
IPO – I
YOUNG CHAMPION of SERBIA
ADULT CHAMPION of SERBIA
ADULT CHAMPION of BULGARIA
ADULT CHAMPION of MACEDONIA
BALKAN CHAMPION
GRAND CHAMPION
DONAU VICE SIEGERINA 2011
Candidat for INTERNATIONAL CHAMPION
3x YOUNG WINNER
3x YOUGENDSIEGERINA
2x C.A.C.I.B.
R.C.A.C.I.B.
6x C.A.C.
4x THE BEST OPOSITE SEX
 Merlin Flash Rouse
VICE World winner 2009
YOUNG CH BOSNIA
YOUNG CH CROATIA
Klubsiegerzuchtschau Duisburg 2008
BH; ZTP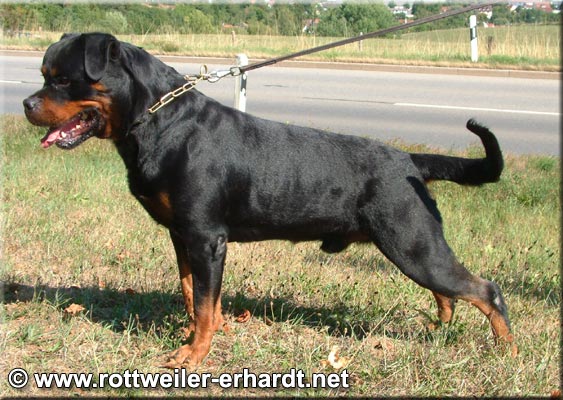 Mambo Von Der Crossener Ranch
DT-VDH Champion
Multi CAC/CACIB,
ES '02
SCHWZ.KS '02
O-KS '02
SchH III, IPO III, ZtP (05.00), AD, BH, FH II
ADRK 99808
HD+/-, ED-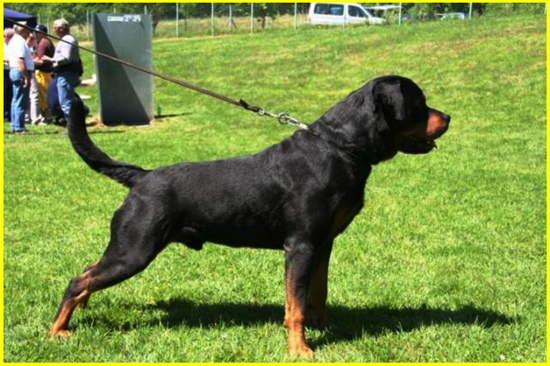 Gringo vom Grüntenblick
HD frei, ED frei,
BH, VPG II
Austria Champion
OKS, OBS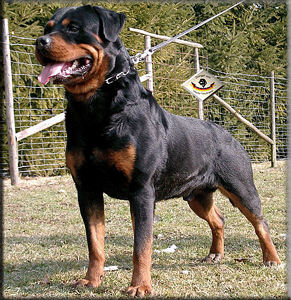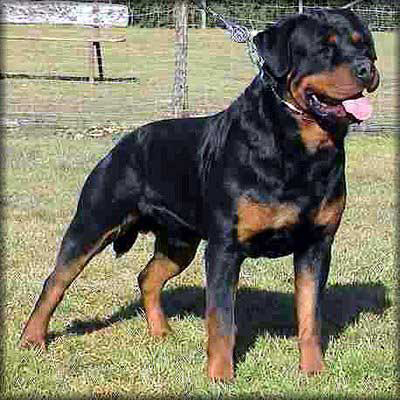 Orlando Vom Hause Neubrand
DT. VDH CHAMPION
BH, AD, ZTP, VPG III, IPO III
ADRK 103449, HD-, ED-
---
Fantom Se Ungo-Rot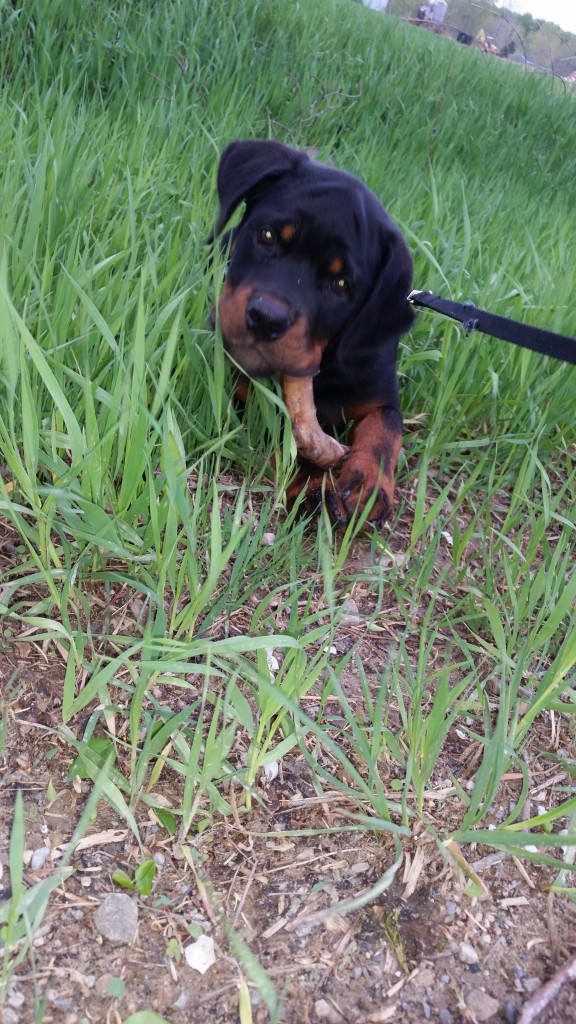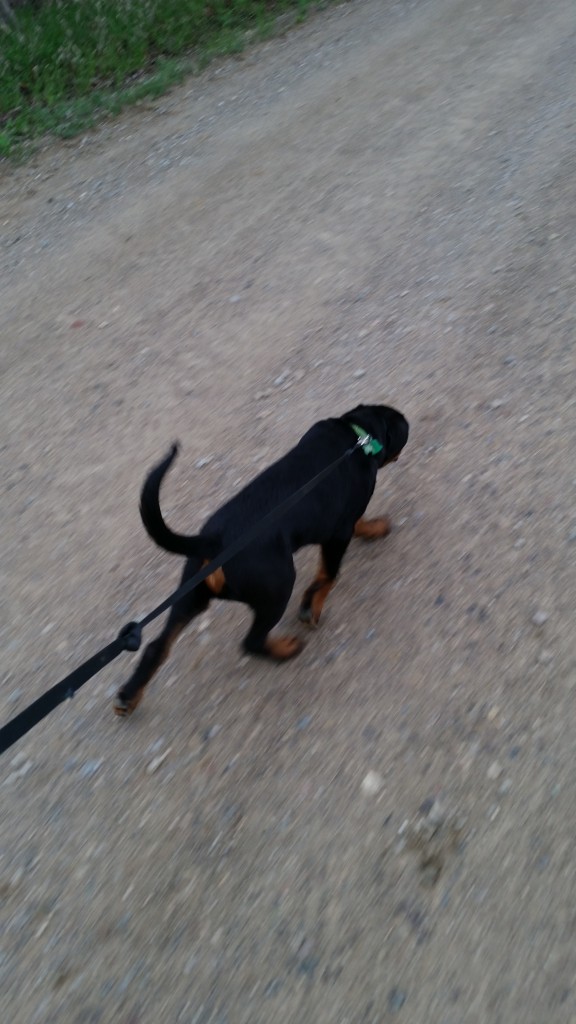 Look at that face!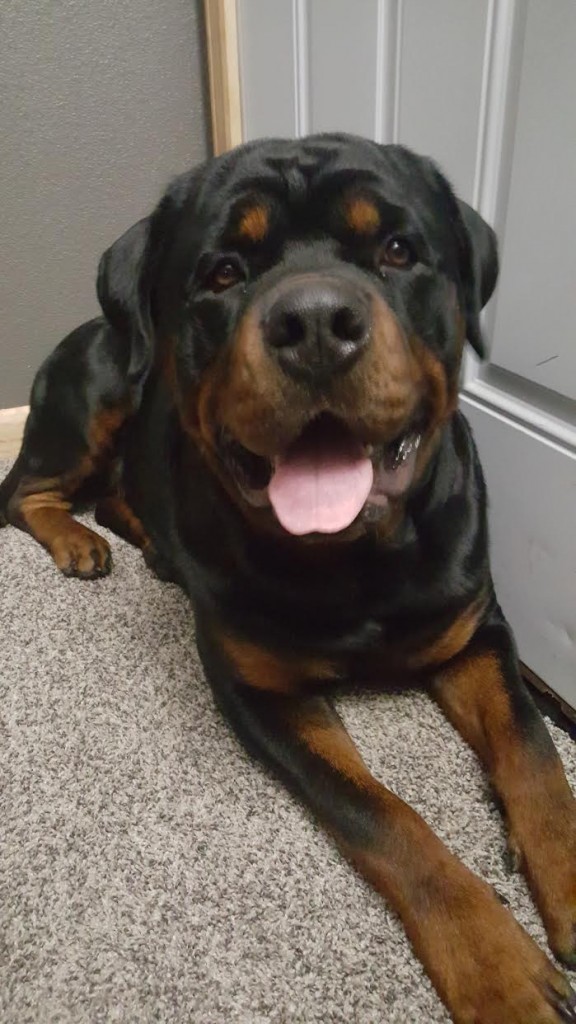 Hey girl 🙂
Hope all is well. Just wanted to let you know Kapone is 5 months and 73 pounds. He is absolutely gorgeous!! Everyone always compliments his looks, size, temperament, everything.

Warm… hmmm… it has been 20 below for about a week. Today felt like summer, it was 36 on my way home from work today.
Ok, I will do. Thanks a bunch. Have included pics of our lazy lap dog haha 🙂
(Visited 20 times, 1 visits today)