Una of Nicola's Lion
Sire: Dino of Nicola's Lion
(Fantom della Val di Noto x Fiona of Nicola's Lion)
Dam: Julijana von haus Drazic
(Mauser of Nicola's Lion x Dzuli vh Drazic– d/o Arlos Majestic Rot!)
Born: 25 October 2018
KSS: JR 70010 Rw
Chip:  070000000081592
AKC: WS69647501
DNA: V950304
HD-B ; ED- BL (FCI)
JLPP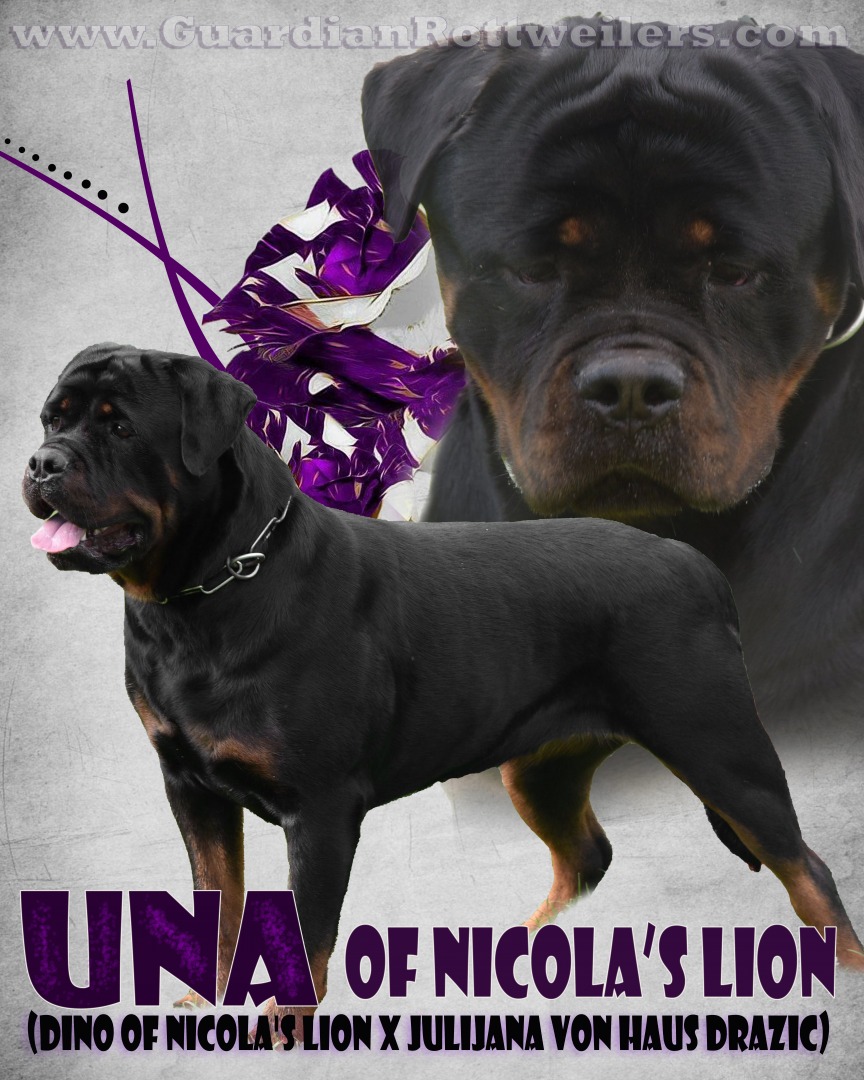 I have followed Nikola's breeding program for some time- ever since Uros introduced me to Dino!  Dino and Mauser are definitely 2 of my favorite of his studs.  I imported/trained an incredible Dino son named Rafo of Nicola's Lion and an equally incredible Mauser son named Carusso of Nicola's Lion (full brother to Codex!) a couple of years ago and at the time knew that if the 2 lines were ever crossed it would yield something spectacular!  (One of those many ideas that I should have trademarked!! lol)  I told my husband that Dino and Mauser are the modern day Mambo and Balou- phenomenal if you find one in the front of a pedigree, but if you ever get them both in the same pedigree– definitely something special!  Una is a Dino daughter and Mauser granddaughter and is absolutely the definition of "something special."  She is better built than most males with excellent top and underlines.  Una is a powerful female with extreme bone and a very heavy build.  Her head draws your eyes even if you are not a connoisseur of the breed.  I am so excited and grateful to Nikola for allowing us the honor of such a remarkable female!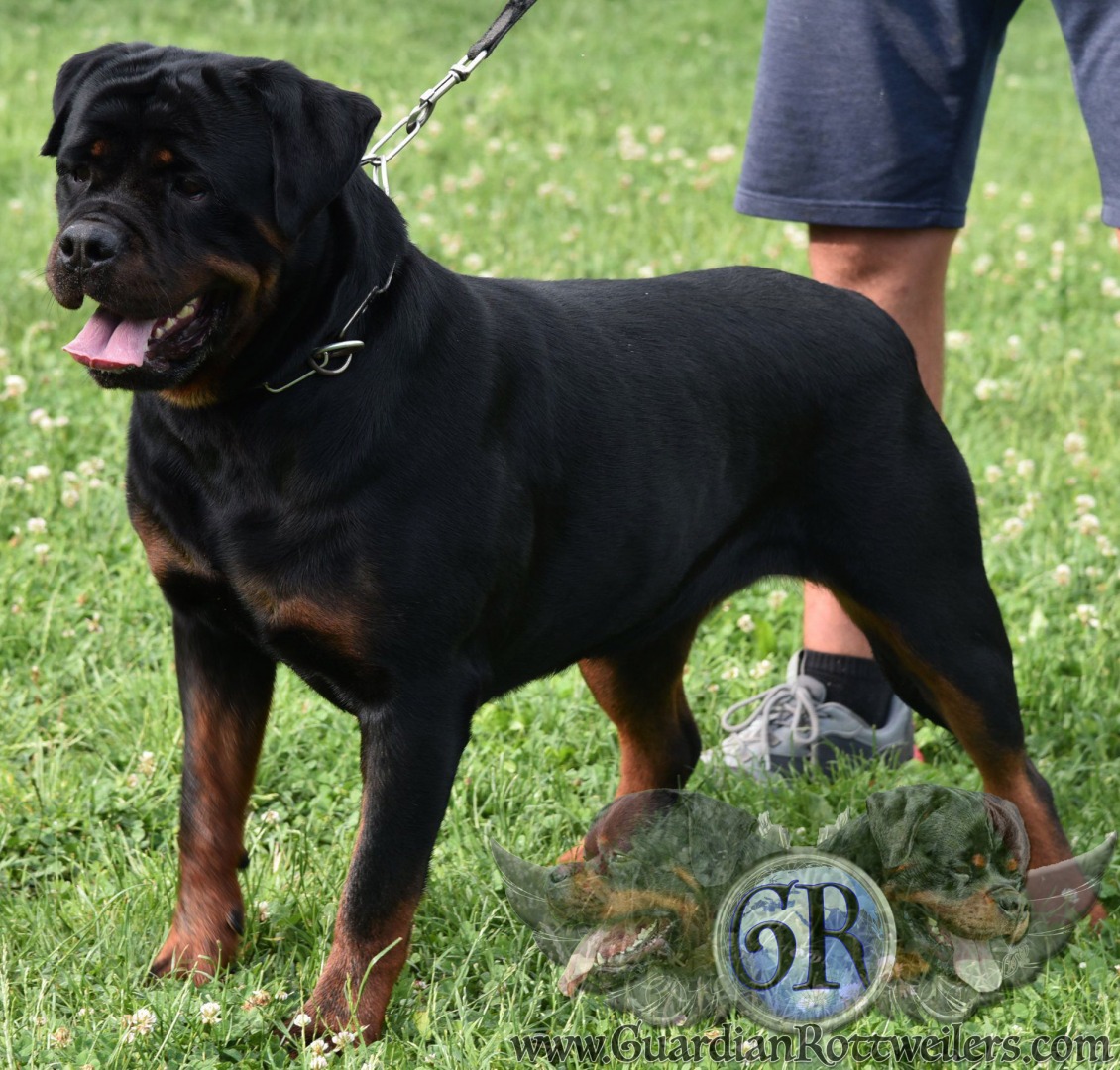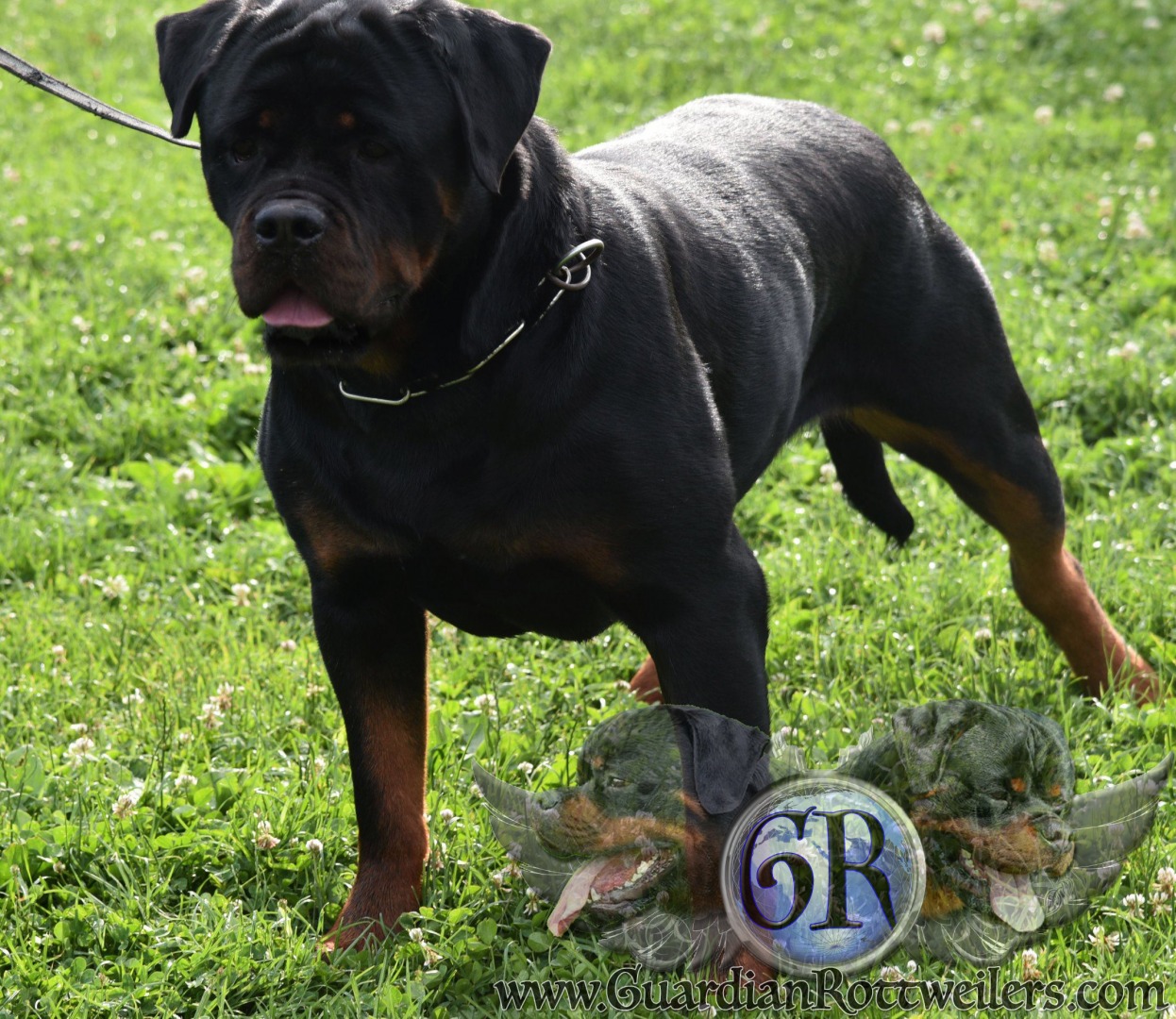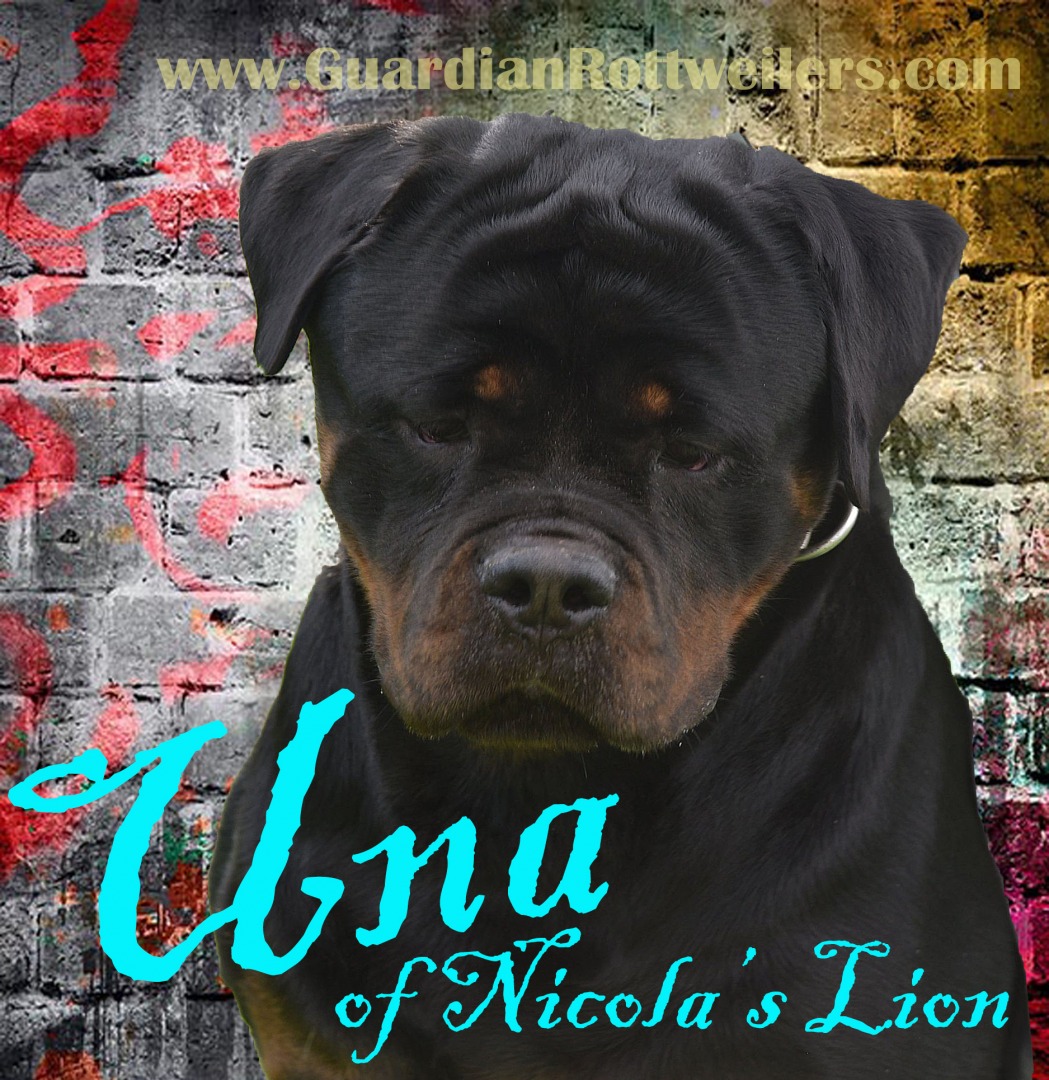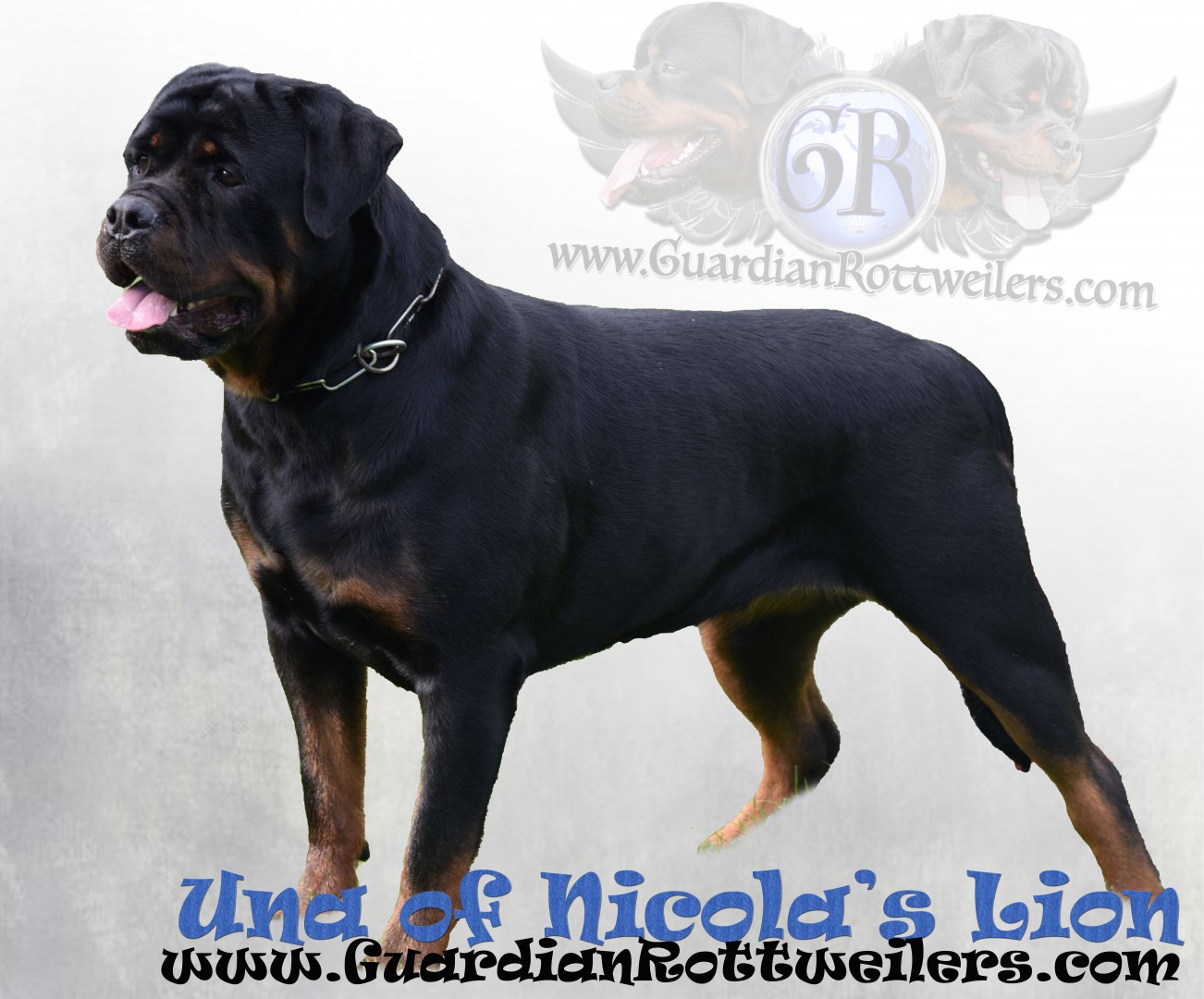 Sire:
Dino of Nicola's Lion
Sire:  Fantom della Val di Noto
Dam: Fiona of Nicola's Lion
HD-A ED-O
IPO-1
DNA
JLPP – n/n
Champion of Serbia
25.7.2015. KS Belgium: V3 (judge: Srdjan Knezevic)
26.7.2015. ADRK Nordseekutenshau: V1-Anw.Dt.Ch.VDH (judge: Siegmund Trebschuh)
16.8.2015. Sremsieger show – Stara Pazova: V1-CAC (judge: Olga Grin)
28.8.2015. ADRK spec. rottw. show.: V (judge: Lavrinovich)
29.8.2015. ADRK KS: V (judge: Hans J. Radtke)
19.9.2015. Balkansieger: V2-R.CAC (judge: Zec Vladimir)
20.9.2015. Macedoniasieger: V2-R.CAC (judge: Olga Grin)
12.9.2015. CAC Cacak: V1-CAC-BOB-R.BOG (judge: Nikola Angelkovski)
10.10.2015. CACIB Obrenovac: V2-R.CAC (judge: Gere Tibor)
17.10.2015. CACIB Pozarevac: V1-CAC-CACIB-BOB-BOG (judge: Dragan Babic)
25.10.2015. CAC Debeljaca: V1-CAC-BOB (judge: Milenkovic Branko)
31.10.2015. Radunid del Sud-Campaniasieger 2015, Italy: V2, RCAC (sudija: Anton Spindler)
01.11.2015. Radunid del Sud-Campaniasieger 2015, Italy: V1, CAC (sudija: Erika Stepanauskiene)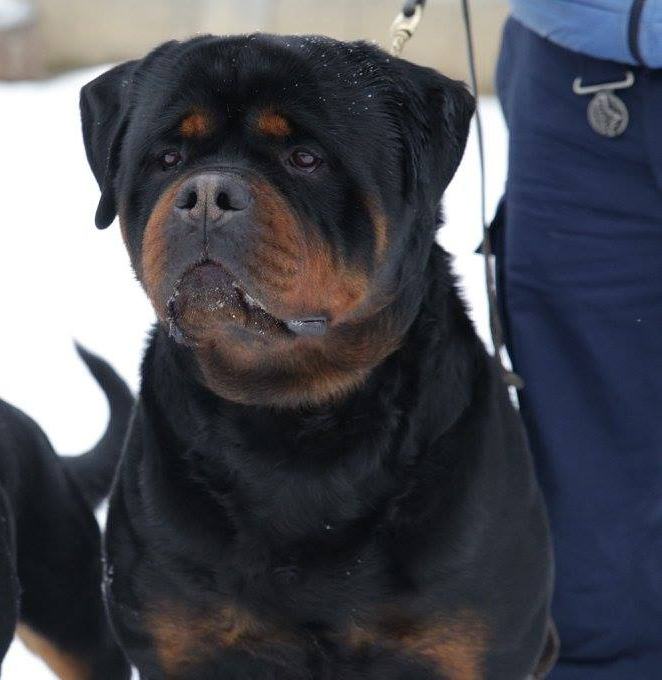 Dam:
Julijana von Haus Drazic

Grandsire:
Mauser of Nicola's Lion
Sire: Zews of Nicola's Lion
Dam: Fanta of Nicolas Lion
HD-A , ED-0
DNA
IPO 1
JLPP – Free
Adult CH. SERBIA
Adult CH . BOSNIA
11.06.2015. World Dog show : V2 -Intermedia class (judge: Nicola Parrini)
25.07.2015. Clubsieger Belgium : V1- Intermedia class (judge Srdjan Knezevic)
26.07.2015. ADRK Nordseekutenshau: V1,JCAC – Young class (judge: Siegmund Trebschuh)
16.08.2015. Sremsieger show – Stara Pazova: V2- Open class (judge: Olga Grin)
28.08.2015. ADRK spec. rottw. show.: V-intermedia class (judge: Uwe Peterman)
29.08.2015. ADRK KS: V- Intermedia class (judge: Helmut Weiler)
19.09.2015. Balkansieger: V2, R.CAC -Intermedia class (judge: Zec Vladimir)
20.09.2015. Macedoniasieger: V1, CAC- Intermedia class (judge: Olga Grin)
04.10.2015. CACIB Gradacac: V1, CAC, CACIB , BOB – Intermedia class
04.10.2015. CAC Gradacac : V1 , CAC , BOB -Intermedia class
10.10.2015. CACIB OBrenovac : V1, CAC-Intermedia class(judge Gere Tibor)
17.10.2015. CACIB Pozarevac : V1,CAC, R.CACIB -Open class (judge Dragan Babic)
25.10.2015. CAC Debeljaca: V1-CAC-DERBY WINNER-Intermedia class (judge: Milenkovic Branko)
01.04.2016. Special.show.Senza Frontiere : V3,Open class (judge Olga Grin)
03.04.2016. Klubsieger Italy : V1 CAC, Working class (judge Olga Grin)
01.05.2016. Klubsieger Serbia : V1, AUSLANDSIEGER SERBIA Working class (judges: Stojadinovic Radisa and Siegmund Trebschuh)
20.05.2016. Klubsieger Lithuania : V2 ( judge Vinico Di Paolo )
29.05.2016 .Special show Kovin : V1 , CAC ( judge Dragan Babic )
25.06.2016 . Alten Festunf Sieger : V1 – Working class (judge Srdjan Knezevic)
21.08.2017 . ADRK – Klubsieger Germany – V – Working class (judge Uwe Peterman)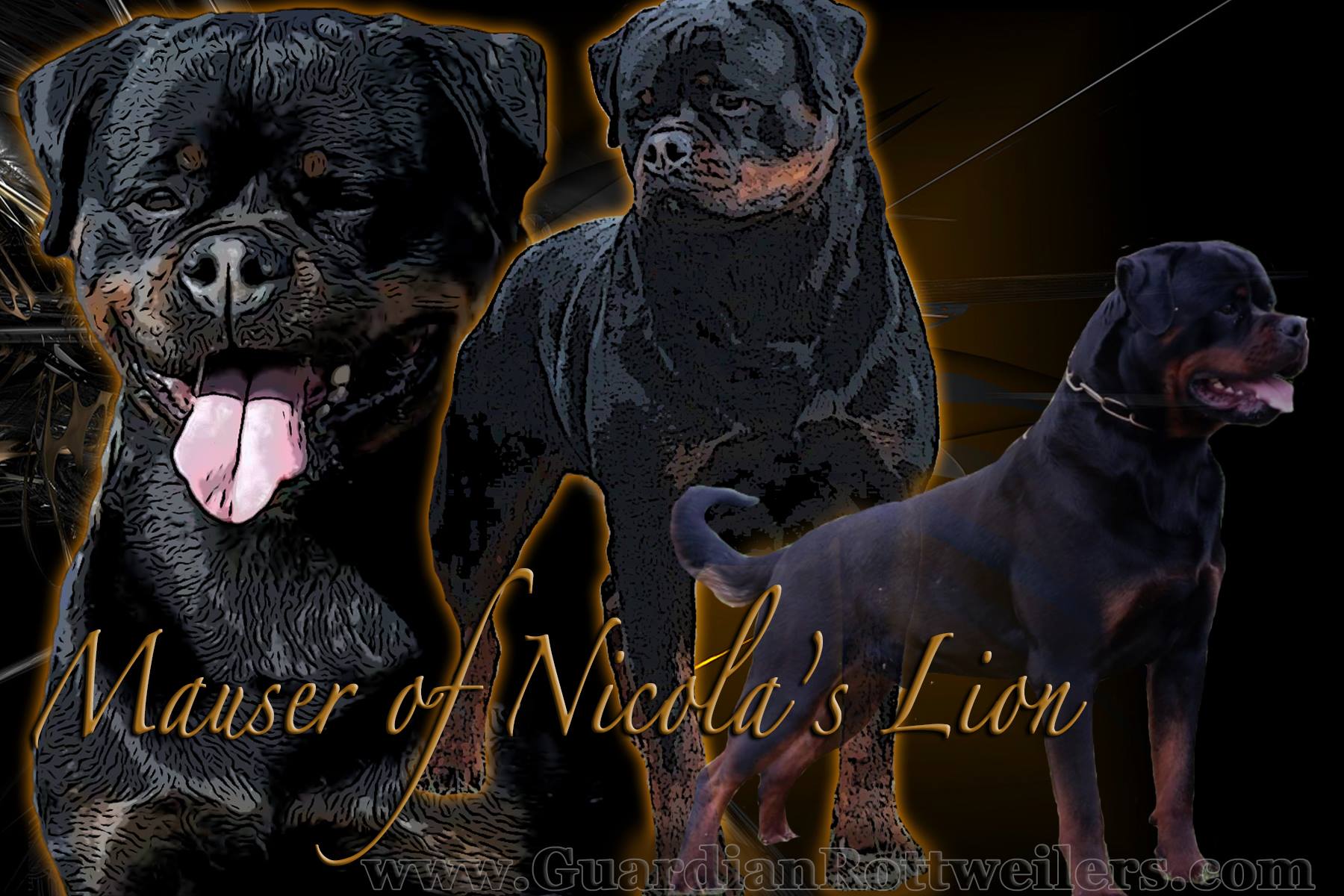 (Visited 252 times, 1 visits today)