*This Rottweiler is not owned by GR, but we may have worked with his/her owner, handler or breeder, incorporated him/her in our breeding program, trained or handled him/her or simply respect their contribution to a breed we love.*
Akina Lubrucke
Sire: Aksel Von Radkestein
Dam: Laura Ti En Mein
Born: 12 October 2012
CHIP# 688035000070729
JR 723659 Rw
HD- B; ED- 0
Champion of Serbia 2015
3x C.A.C.
C.A.C.I.B.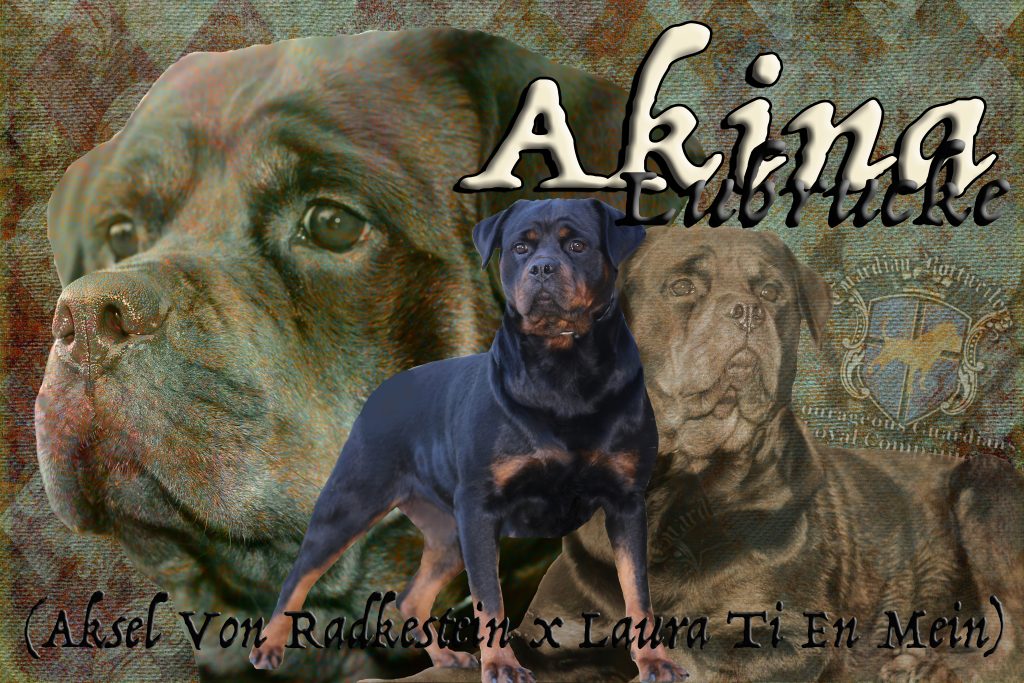 Akina is a very powerfully built female with a heavy frame.  She has an incredible head- strong, yet correct.  Somehow, this bloodline just gets better with every generation.  I have owned and/or worked with 4 generations in her pedigree and I am just absolutely infatuated.  I love conformation aspects that can be so hard to find in current bloodlines- dark eyes- they look absolutely black unless the sun catches them just the right way for you to see that they are just a really dark brown; black mouth and that CORRECT head type- not a hound dog, but not a pug or bull dog either.  Deep stop, short but correct and full muzzle.  Akina's structure is so balanced- perfect topline, correct front, well knuckled feet- all leading to such harmonious movement.  Akina's build just goes to prove that you can have a strong, powerfully build Rottweiler and not lose any of the agility.  Her attitude is just perfect.  She loves to work and is such a Rott-star in the ring, but she seamlessly transitions to a calm, patient, biddable, intuitive girl when she needs to be. I got to know her very well in the time she spent training here and it was an absolute pleasure.
Young Akina with her mom, Laura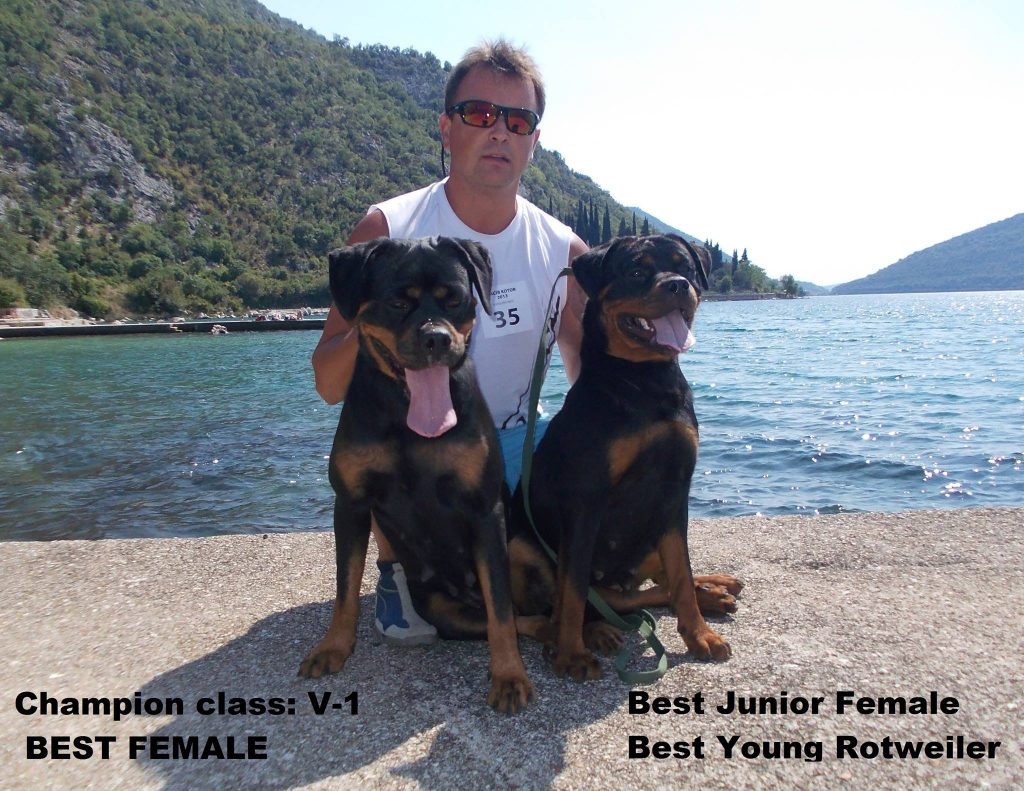 Akina with her first litter of pups and her breeder.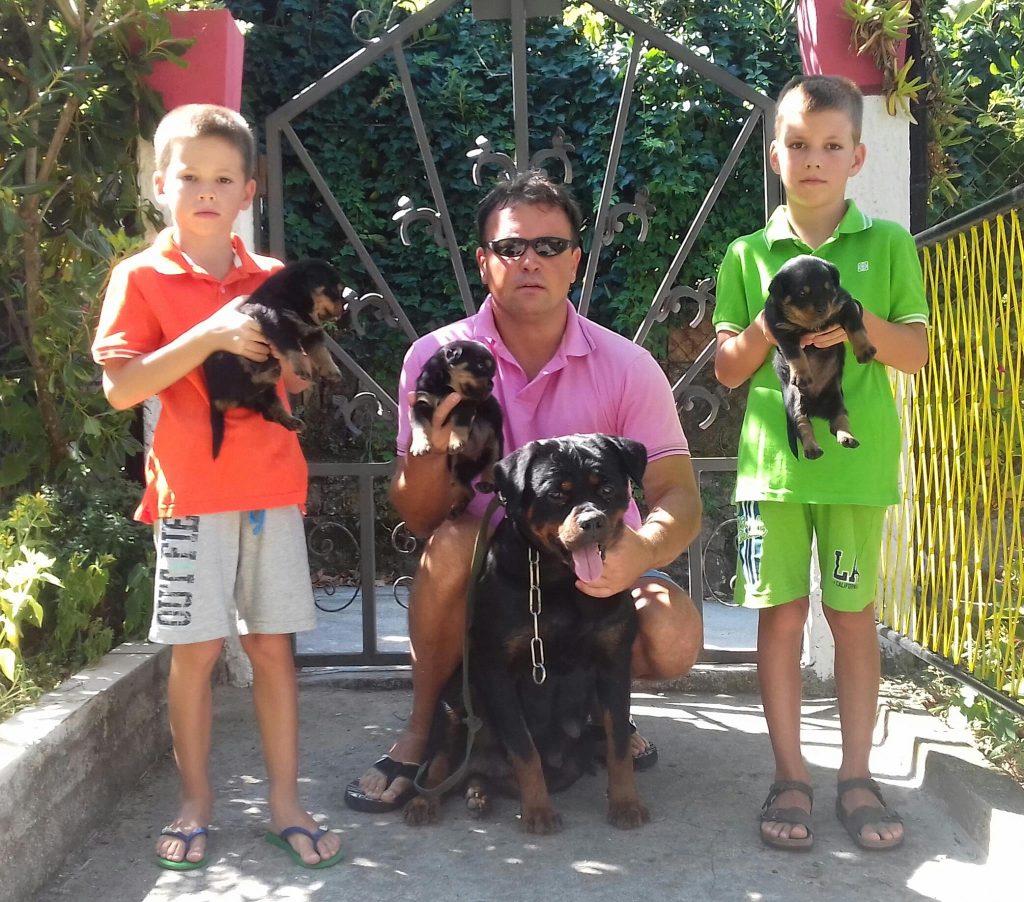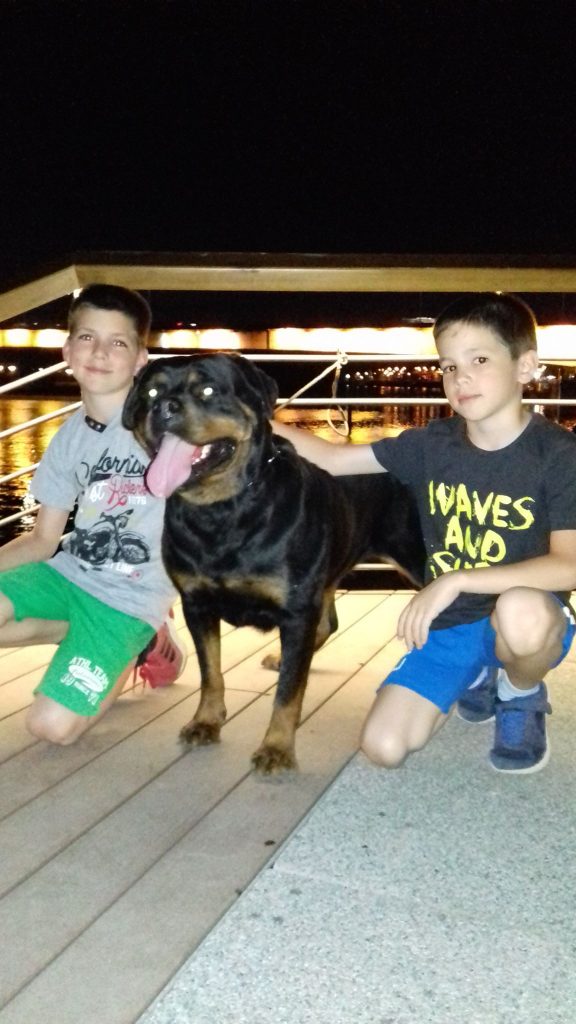 When I look at Laura, Akina Lubrucke's mom and my Akina v. Radkestein's daughter, it is like I am looking at my Akina reborn in the next generation!  Laura is her mother's daughter, through and through, but especially that enthusiasm, contagious excitement, never EVER quit attitude and incredible drive and focus.  I love everything about this bloodline.

Akina's name sake, her grandmother, and to date, one of the most driven working females I have ever had- legendary Akina Von Radkestein: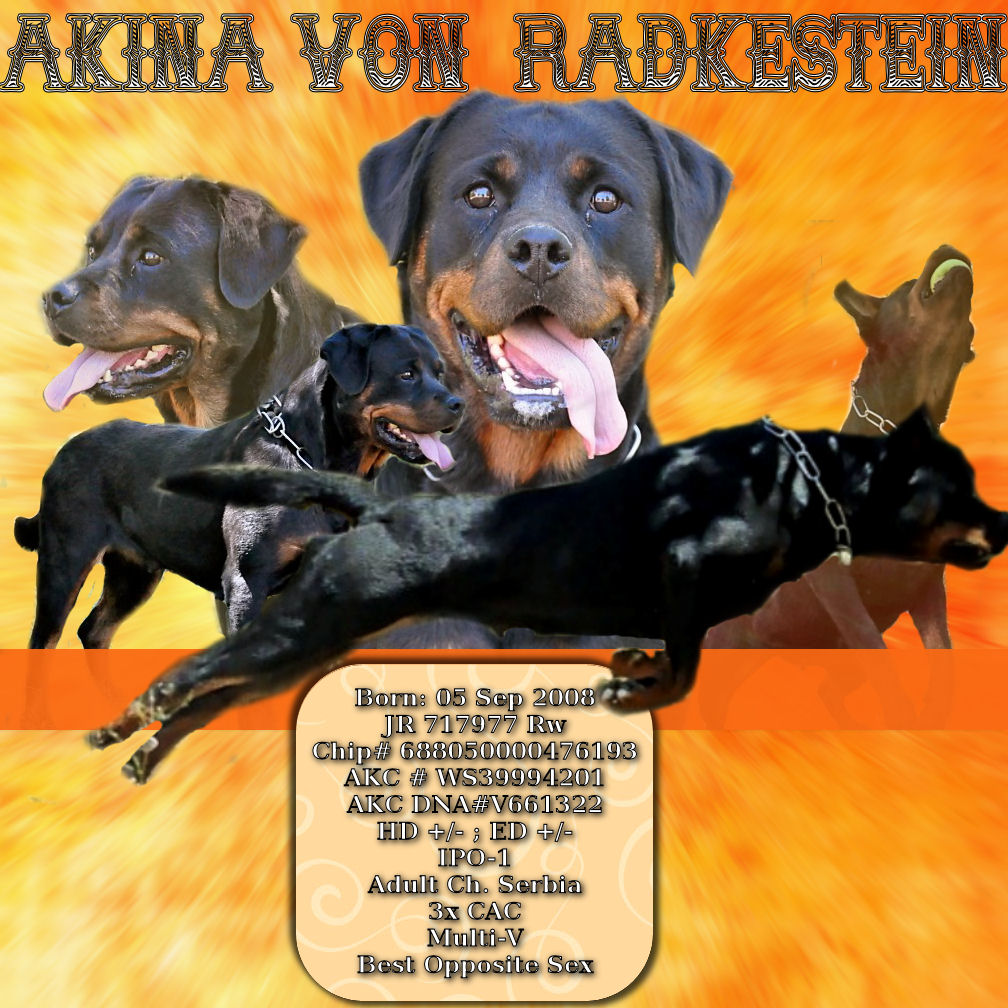 Akina Lubrucke's breedings, click thumbnails for more information
(Visited 49 times, 1 visits today)