Aska Legend of Knez
Sire: Chiwas Von Bistrica Berg
Dam: Basty of Silver Fild Kg
Chip: 688038000219335
KSS: JR 703549 Rw
AKC: WS72377001
HD- ; ED- 
JLPP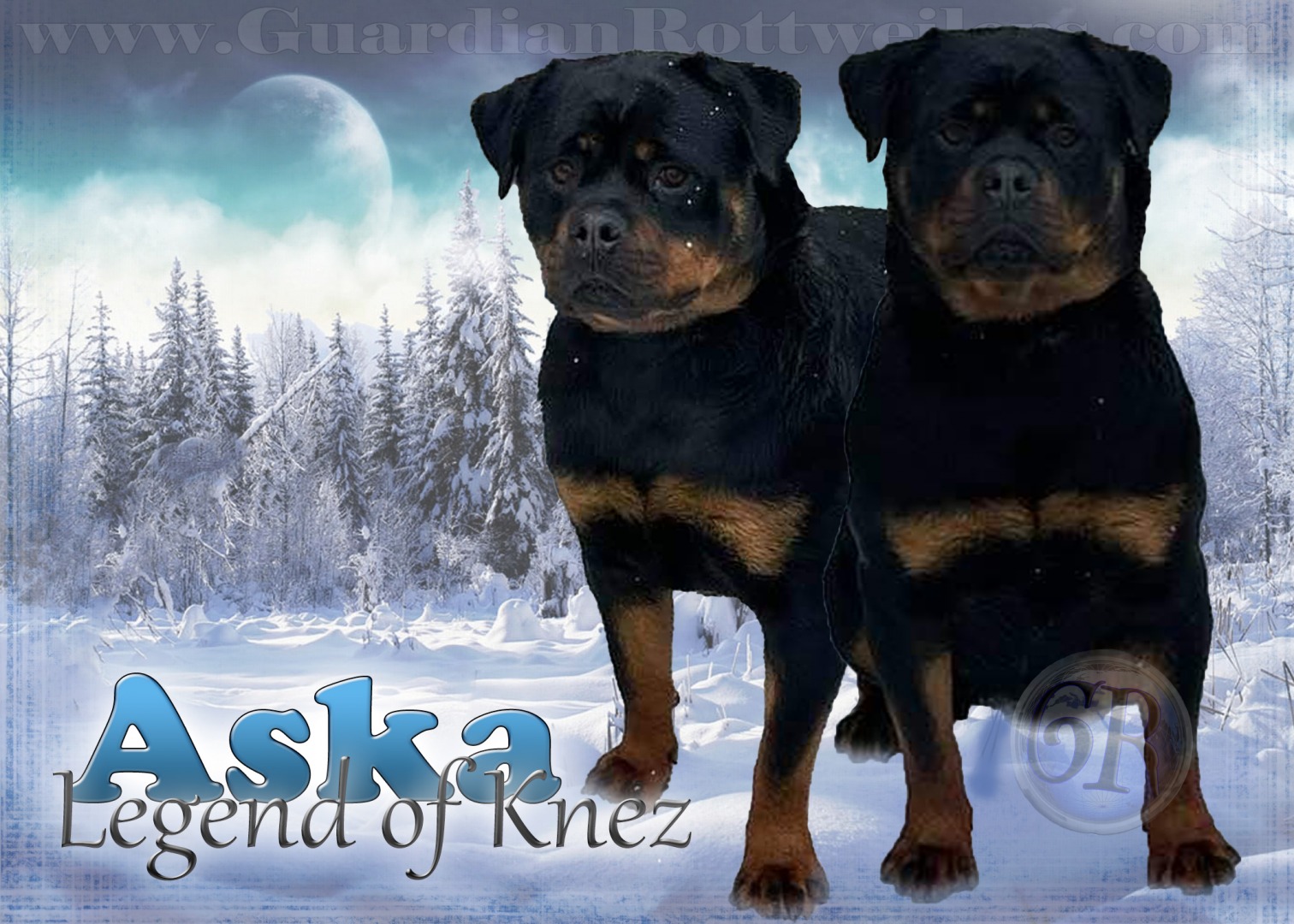 Super excited to have young Asta at Guardian Rottweilers!  Her father, Chiwas, is the full brother to Salvana's mom (Chipsy von Bistrica Berg) and the direct son of Grizzly From Royal Breed (Cochise son!!!).  Aska's mother, Basty, is the daughter of Baster of Silver Fild KG!!!!  Baster, at my last count, had 6 different Champion titles and 8 Sieger titles and is probably the most popular son of IFR WORLD CHAMPION Astor von Junipera.  Astor is an incredible male that I had the privilege of meeting in person in Germany many years ago, and is the grandson of none other than Balou von Silberblick!!!  Balou is considered by many in the breed to be one of the best foundation studs in the last 30+ years and he is the very reason I started working with the bloodlines and breeders I work with now.  I thought I knew what a beautiful, well bred Rottweiler was until I met Balou in Germany.  He forever changed my outlook on this breed.  I had never in my life met a more powerfully built, substantial dog who was driven yet balanced and just in my humble opinion, what I wanted in my breeding program.  I later purchased Ulan Von Wolpinghausen, a direct son of Balou.  The few photos I have of him here do not even come close to doing him justice.  My website was still in it's infancy back then and so were my camera skills (and camera quality! lol).  Ulan was 144 pounds of solid muscle and incredible German engineering!  He taught me so much about the breed, and I will forever be grateful for the impact he had on my life and those who knew him.  Outside of Diesel, Ulan was my greatest mentor.  I later went back to Germany and purchased Dunjo von Shambala, another Balou line dog that truly shaped Guardian Rottweilers.  As a matter of fact, it was Dunjo's daughter, Geneva, along with her progeny that secured for us the prestigious title of number one kennel in the world at the 2013 ADRK KLUBSIEGER in Rottweil, Germany.  Making us the first and to date only US Kennel to ever win this title!  Dunjo's mom, Ayka Von Shambala, was full sister and littermate to Ambassador Von Shambala!  Dunjo, aka "ball dog" lived to work and yet, was such a balanced male that I could trust him in absolutely any situation.  I even have video of both he and his daughter, Geneva, hitting the bite sleeve (with me in it 😉 ) at the same time!  Really excited to have more of this bloodline at Guardian Rottweilers with big plans for miss Aska!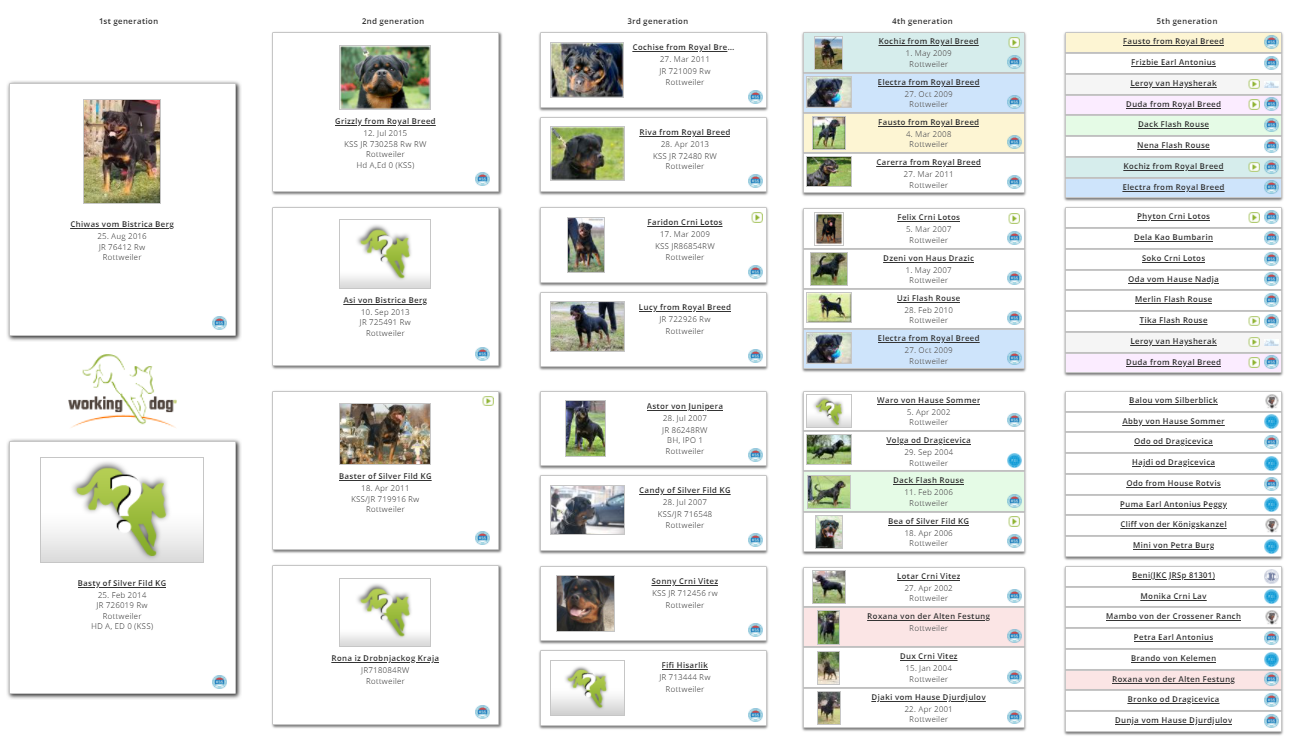 (Visited 306 times, 1 visits today)