Megy Lions of Pliva
Sire: Uran House of Lazic
Dam: Enna Lions of Pliva
BHR 347903 Rw
Chip: 968000010738476
AKC: WS69647701
DNA
HD- B ; ED-0 (FCI)
JLPP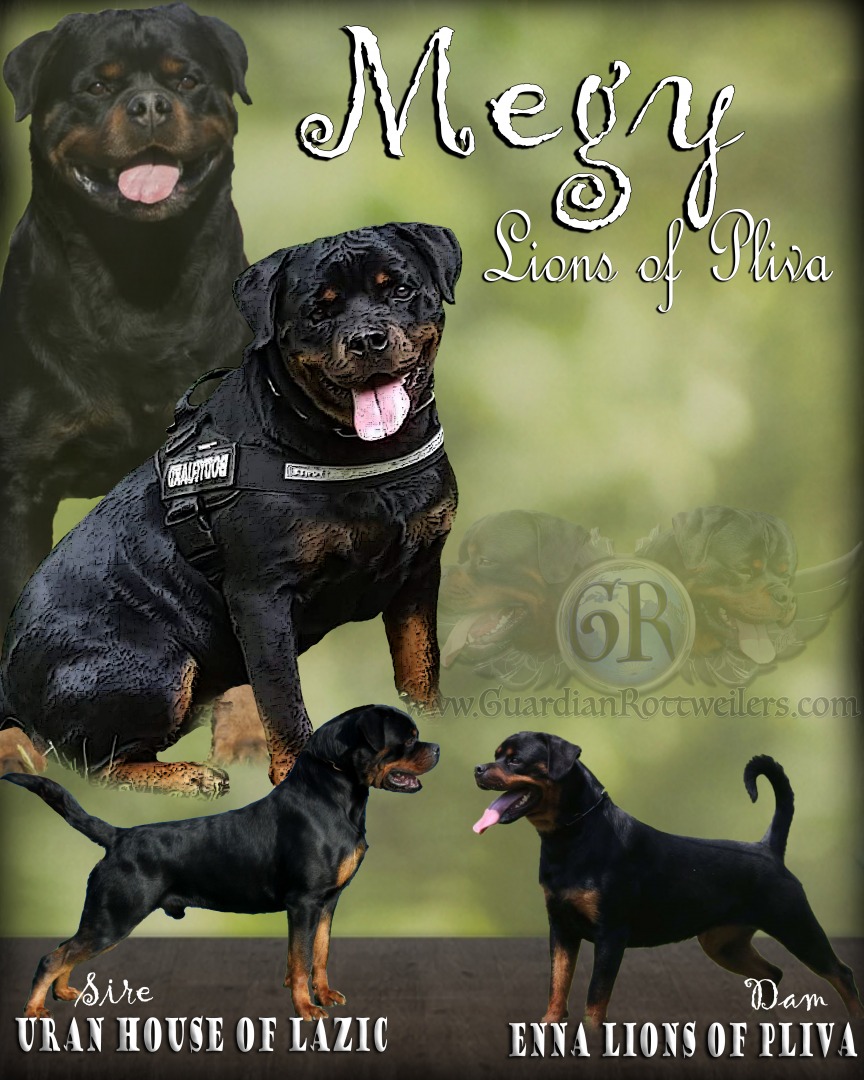 Love this big, beautiful girl!  Megy is clever, biddable and loves to work.  She has picked up quickly everything thrown at her and I cannot wait to get her here in the US.  Megy is the daughter of an absolutely phenomenal working bitch that I have a lot of respect for- Enna Lions of Pliva!  Megy's breeder, Alija Cosic, is a breeder in Bosnia who places a great deal of emphasis on correct character, working ability and correct conformation.  Megy's sire, Uran House of Lazic is produced by Branko Lazic, a breeder whose slogan is, "quality without compromise."  Champion Uran is the direct son of Lex Vom Hause Edelstein– BALKAN JUGEND SIEGER 2014, DONAUJUGENDSIEGER 2013, Vice Ö – BUNDESJUGENDSIEGER 2012, YOUTH FOREGIAN ALBA REGIA CUBWINNER 2013, YOUNG CHAMPION OF SLOVENIA, YOUNG CHAMPION OF CROATIA, ZAGREB JUNIOR WINNER 2013, VV1, IFR BABY WORLD WINNER-Absolute best baby, 9x BEST YOUNG MALE, 6x J. BEST OF BREED, Multi BOS, 5x BEST OF BREED!!  Lex has become world famous not just because he is an absolutely phenomenal male, but more importantly, because he produces even better than himself, generations later.  Megy has the pedigree, on both sides, to make her an incredible asset to any breeding program and I am honored to add her to the Guardian Rottweiler family.  Many thanks to Elmir Umihanic for helping us acquire such a beautiful, balanced girl.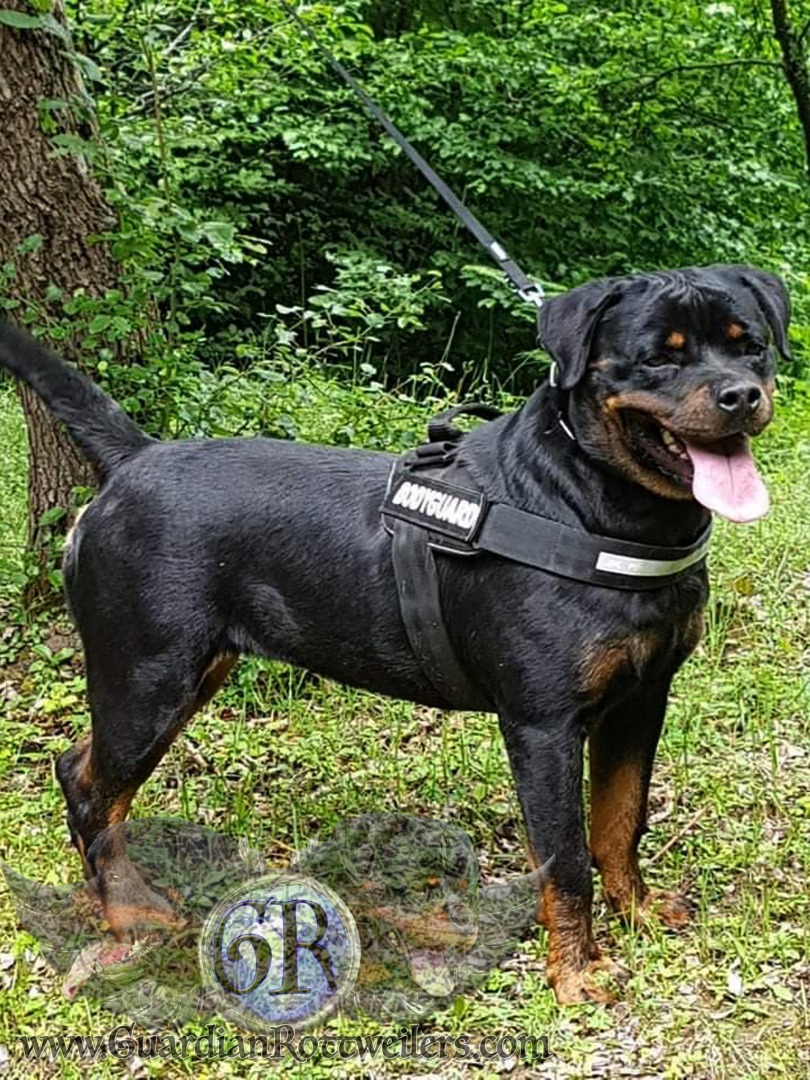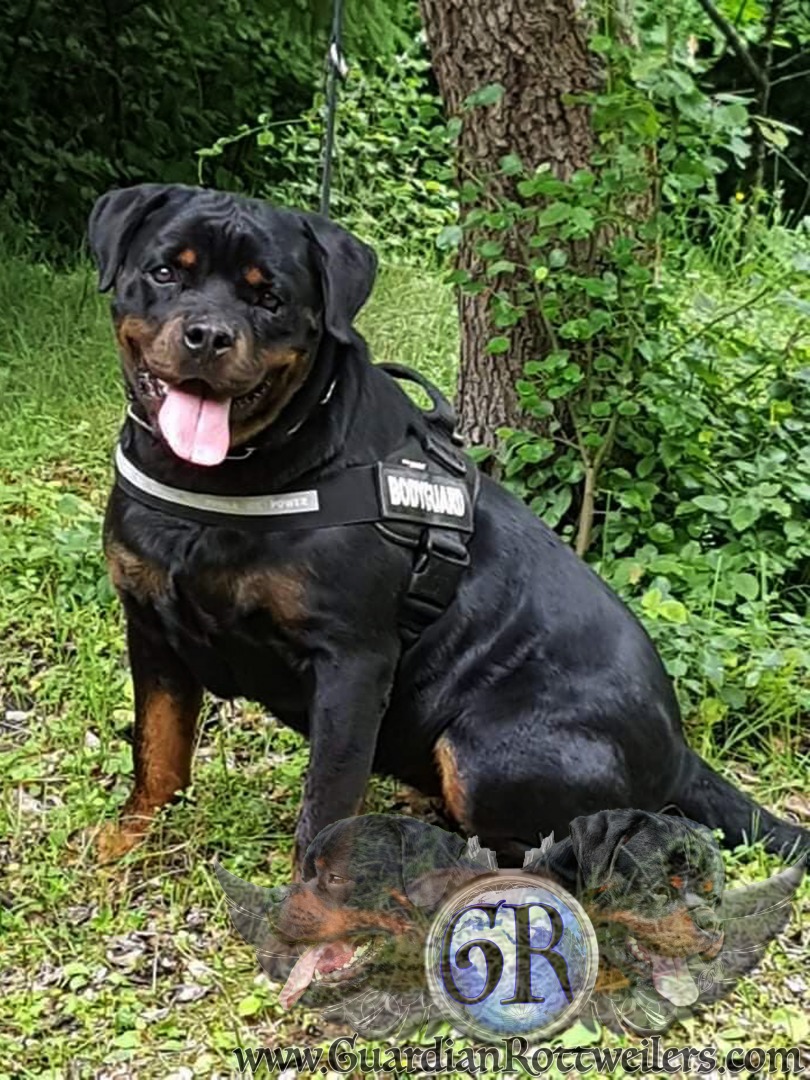 Megy's sire:
Uran House of Lazic

Megy's Dam:
Enna Lions of Pliva

Alberto Lions of Pliva

Nord Lions of Pliva

Jully Lions of Pliva

Kent Lions of Pliva


(Visited 89 times, 1 visits today)