*This Rottweiler is not owned by GR, but we may have worked with his/her owner, handler or breeder, incorporated him/her in our breeding program, trained or handled him/her or simply respect their contribution to a breed we love.*
---
Luna Se Ungo-Rot
Sire: Willy Se Ungo-Rot
Dam: Lara Se Ungo-Rot
JR 727670 Rw
Chip# 688035000137950
AKC#WS50313301
HD A ; ED 0
Champion of Bulgaria
Montenegro Champion
Grand Champion
Balkan Champion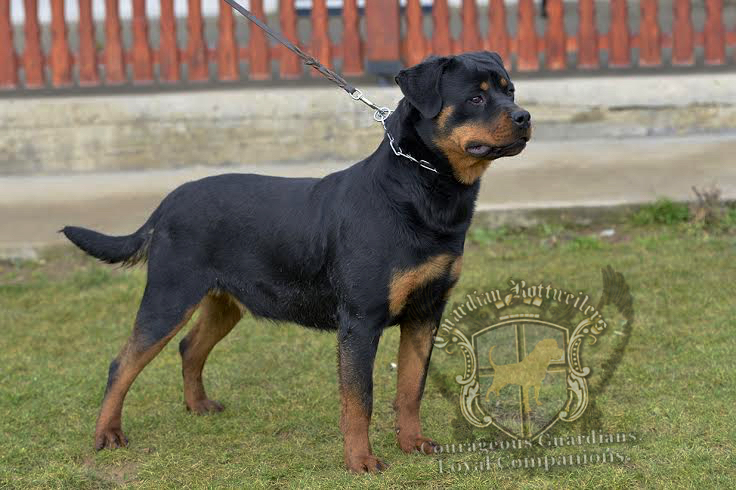 I love everything about this pedigree!  Luna's sire, Willy, is a direct descendent of International Champion Henry Von Den Hassberghöhen, ADRK 108836, DT. VDH Champion, Ad, Bh, IPO-III, SchH/VPG III, ZtP- a PHENOMENAL German working male taking the highest working titles available to working dogs.  Henry is old school German bloodlines- so very difficult to find anymore, especially in the front of a pedigree!  Willy's mom is International Champion Mona Se Ungo-Rot JR 711120 Rw
HD – A ( frei ) ; ED – 0 ( frei ), IPO – I, CH ADULT SCG '06, CH ADULT MACEDONIJA '06, CH ADULT BULGARIA '07, Candidate for HUNGARY CH, BALKAN CH '07, Mark KS '08.  Mona has more than 100 show wins with 23 CAC's and 4 CACIB's!  Mona is no only an absolutely incredible female, but such an asset to the breed having produced champions in EVERY litter she has whelped!  If you are thinking that Willy's exceptional pedigree sounds familiar, it is because Willy is FULL BROTHER to the incredibly noteworthy Champion Whisky Se Ungo-Rot!!  Whisky is one of the best females I have ever had the privilege of owning and handling.  Although she is a gorgeous girl, her biggest asset is definitely her character.  Whisky is a brilliant, sweet, gentle natured, affectionate, biddable, eager to please girl that would do anything asked of her and usually anticipates what is needed before it is even asked.  I cannot say enough great things about my Whisky!  And true to form for any Rottweiler that is an asset to a breeding program, Whisky produces her character and personality in her progeny.  We have kept 2 of her incredible daughters, Guardian Xoana Von Gottschalk and Guardian Zarabi Von Gottschalk.  I am so excited to have Whisky's niece as part of our breeding program!
Luna's mom also has an impressive pedigree!  She is the granddaughter of International Champion Marsio Ri Mobby Dick HD-FREI, ED+/-, CH YOUNG SCG06, CH ADULT BULGARIA 06, CH ADULT SERBIA 07, CH ADULT MACEDONIJA 07, CACIB Athens GREECE 08, V15x, YOUTH WINNER 2x, CACIB 6x, RCACIB 11x, CAC 3x,BOB, BOG, RBOG, R.YOUNG BOG, BIS III PLACE.  Marsio is world famous for the hundreds of exceptional progeny he has produced.  He has sons and daughters very well titled in show and working venues all over the world, and is the sire and grandsire to some of our best Rotts as well including, Maxximum Se Ungo-Rot, "Ox" Bronko Se Ungo-Rot, Guardian Atlas Von Gottschalk, Guardian Ice Von Gottschalk, Guardian Ikon Von Gottschalk, Guardian Pantera Von Gottschalk, "Koda" Guardian Mango Von Gottschalk, "Wolf" Guardian Zev Von Gottschalk, Guardian Isis Von Gottschalk, "Kitty" Guardian Zaza Von Gottschalk, Guardian Eva Von Gottschalk– just to name a few!!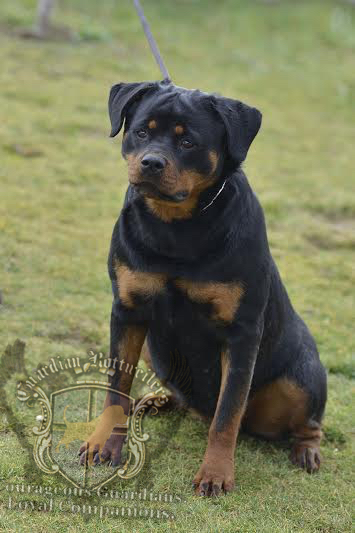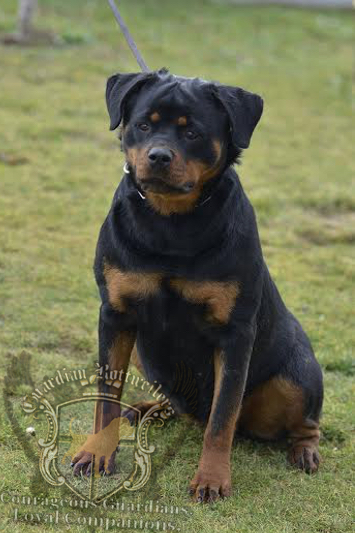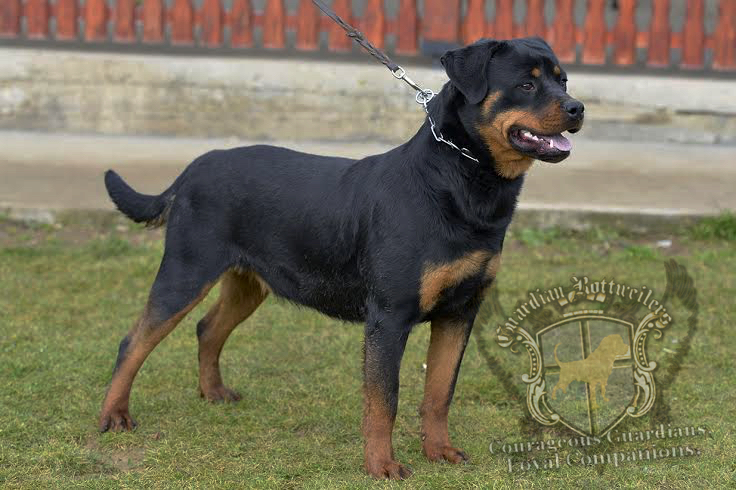 Luna's Sire:
Willy Se Ungo-Rot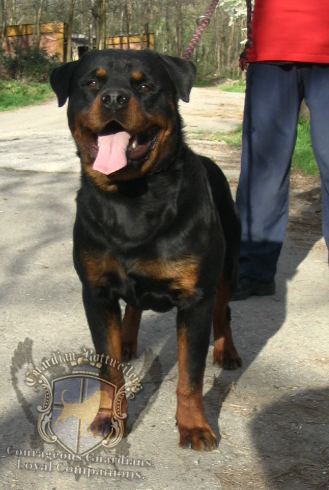 (Visited 17 times, 1 visits today)