Kasius Kley Vom Zecwald
Sire: Edge Vom Carrabba Hause
Dam: Dorina Vom Zecwald
Born: 21 Nov 2016
JR 74993 Rw
HD A; ED BL (vet. Marko Radicevic)
JLPP N/N
DNA
BH
Youth Champion of Montenegro
Youth Champion of Bulgaria
5x YOUNG WINNER
4x JUNIOR B.O.B.
3x YOUNIOR B.O.G.
JUNIOR BEST IN SHOW II place
Adult Champion of Bulgaria
Adult Champion of Montenegro
Balkan Champion
Grand Champion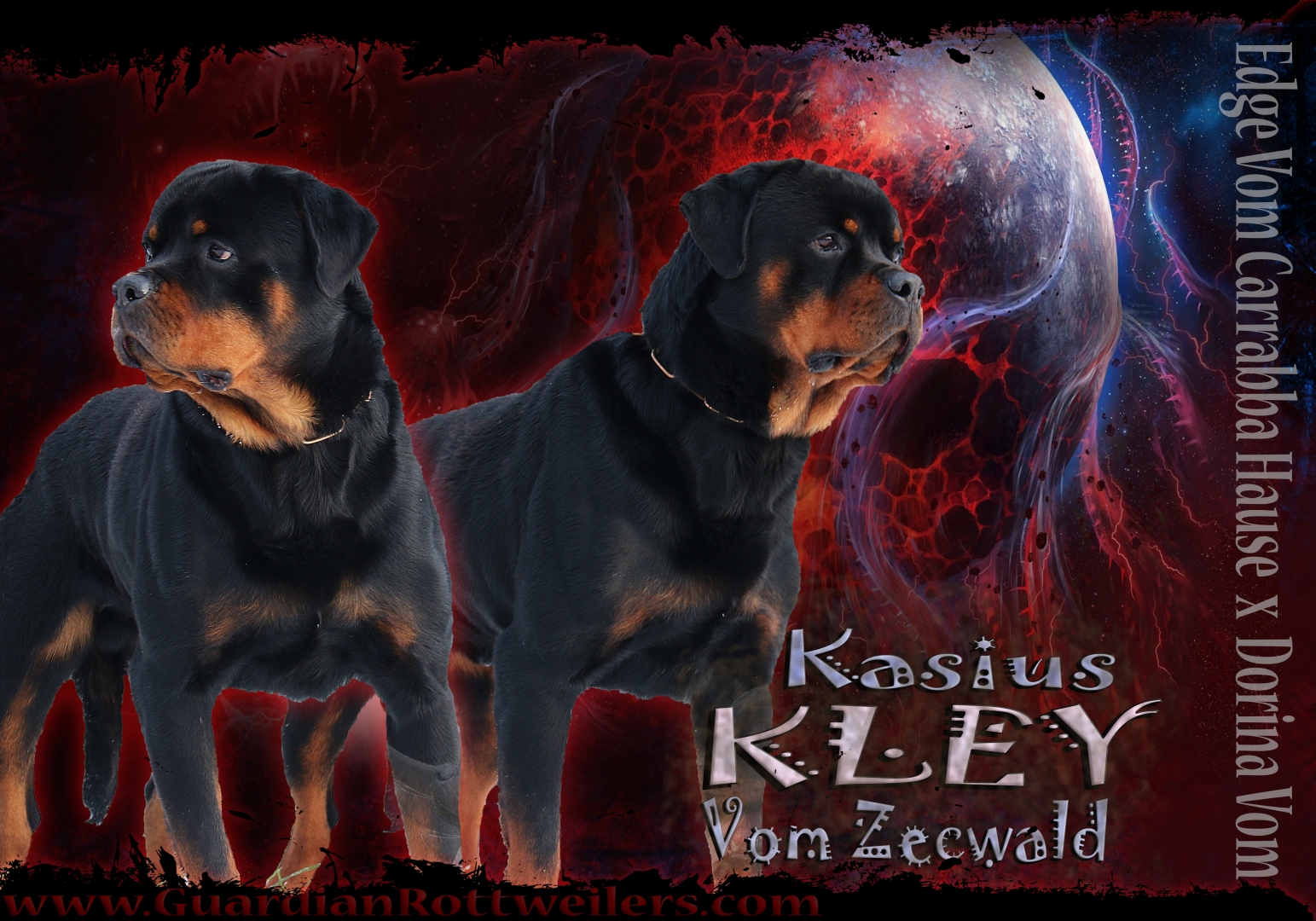 Kley is a massive beast weighing in at over 60kg (over 130 lbs)!  He has extreme bone and substance with a very powerful frame.  Overall phenomenal conformation with excellent top and bottom lines and a stance that commands respect.  His color is so rich and clean- one of the most vibrant mahogany markings I have seen on a Rottweiler since "KING" Marsio Ri Mobby Dick!  Kley's personality is just as big and exceptional as he is.  He is such a gentle bear- biddable, eager to please, and full of love and adoration.  We are so honored to have Kley as a guest in our kennel and cannot wait to work with him.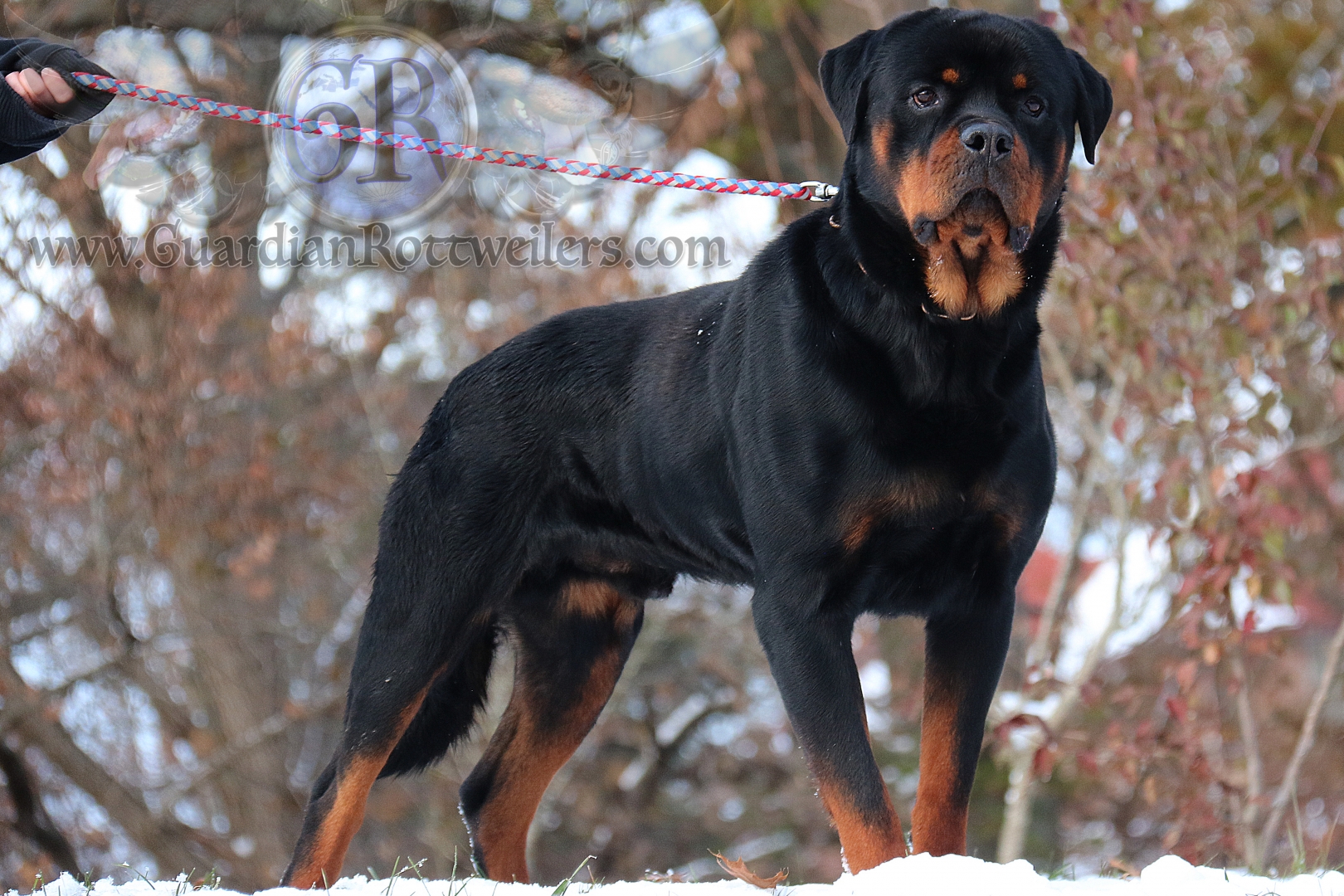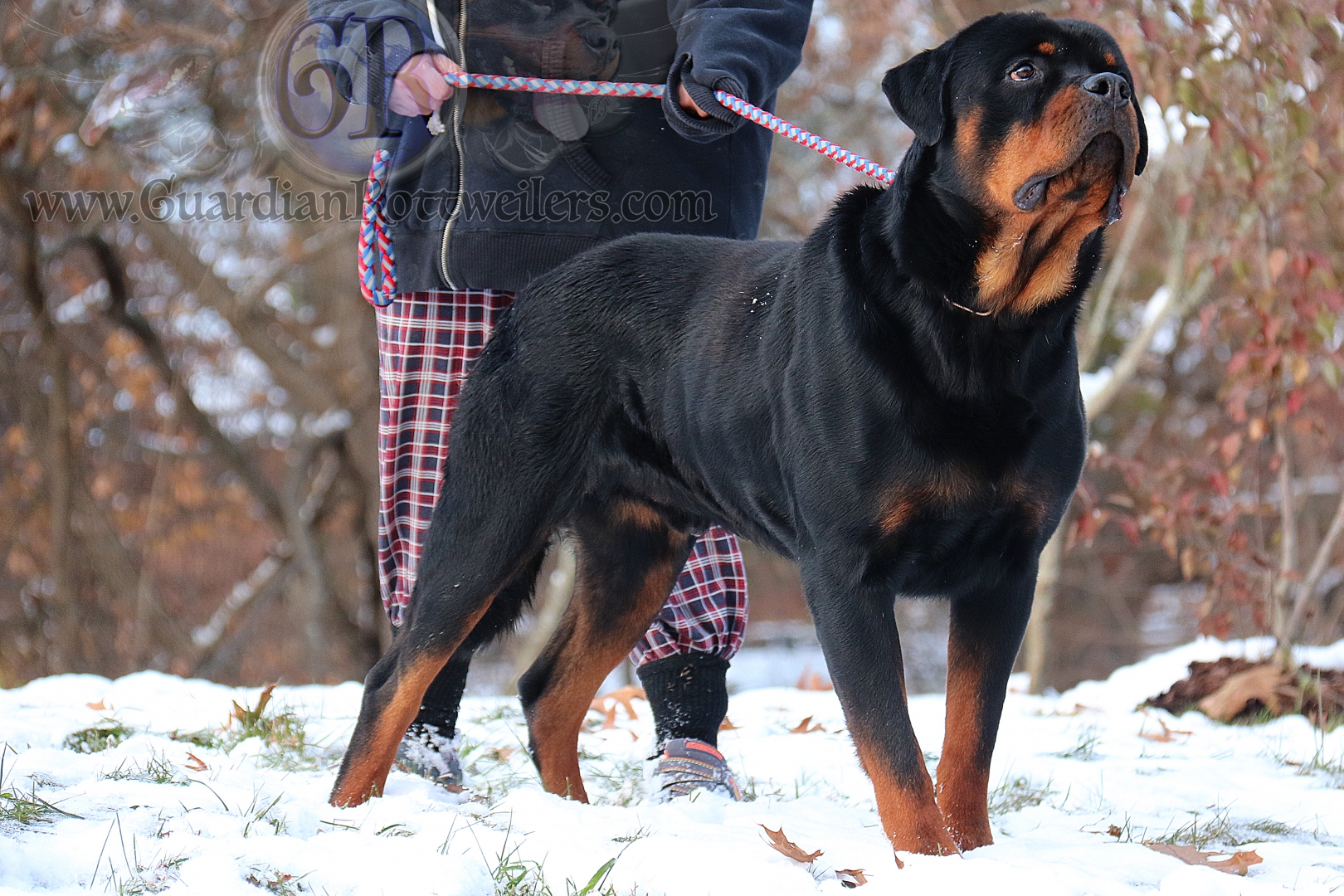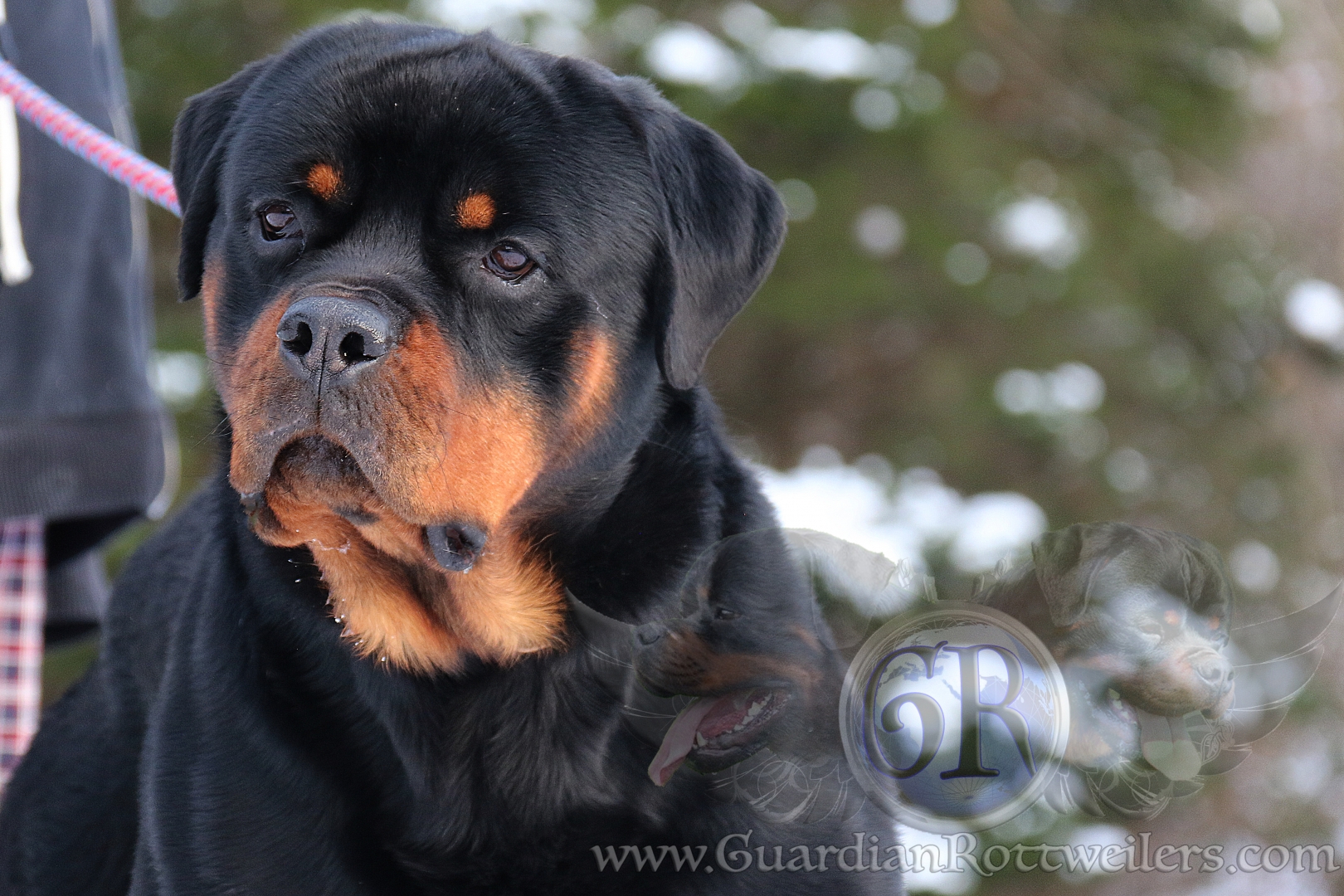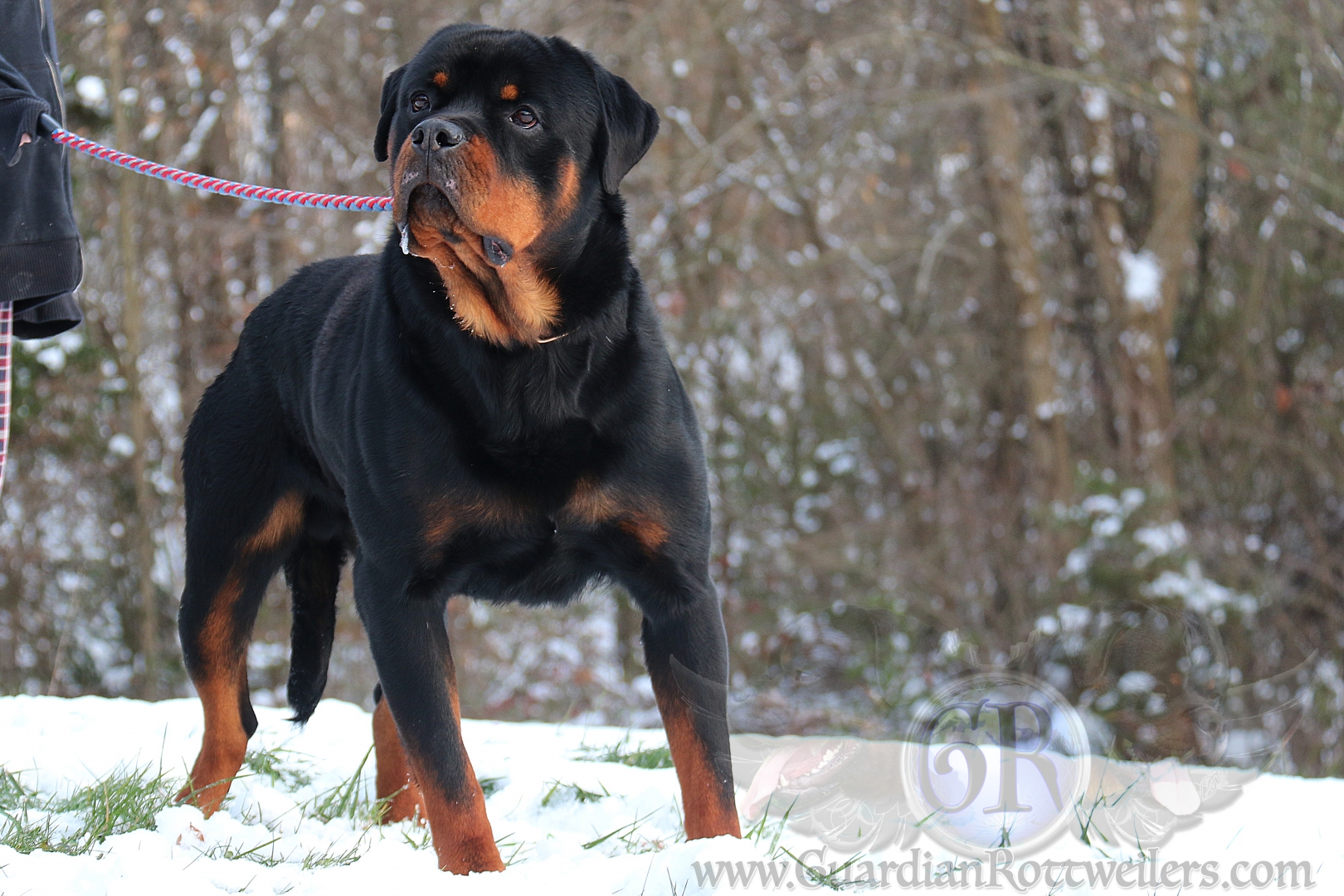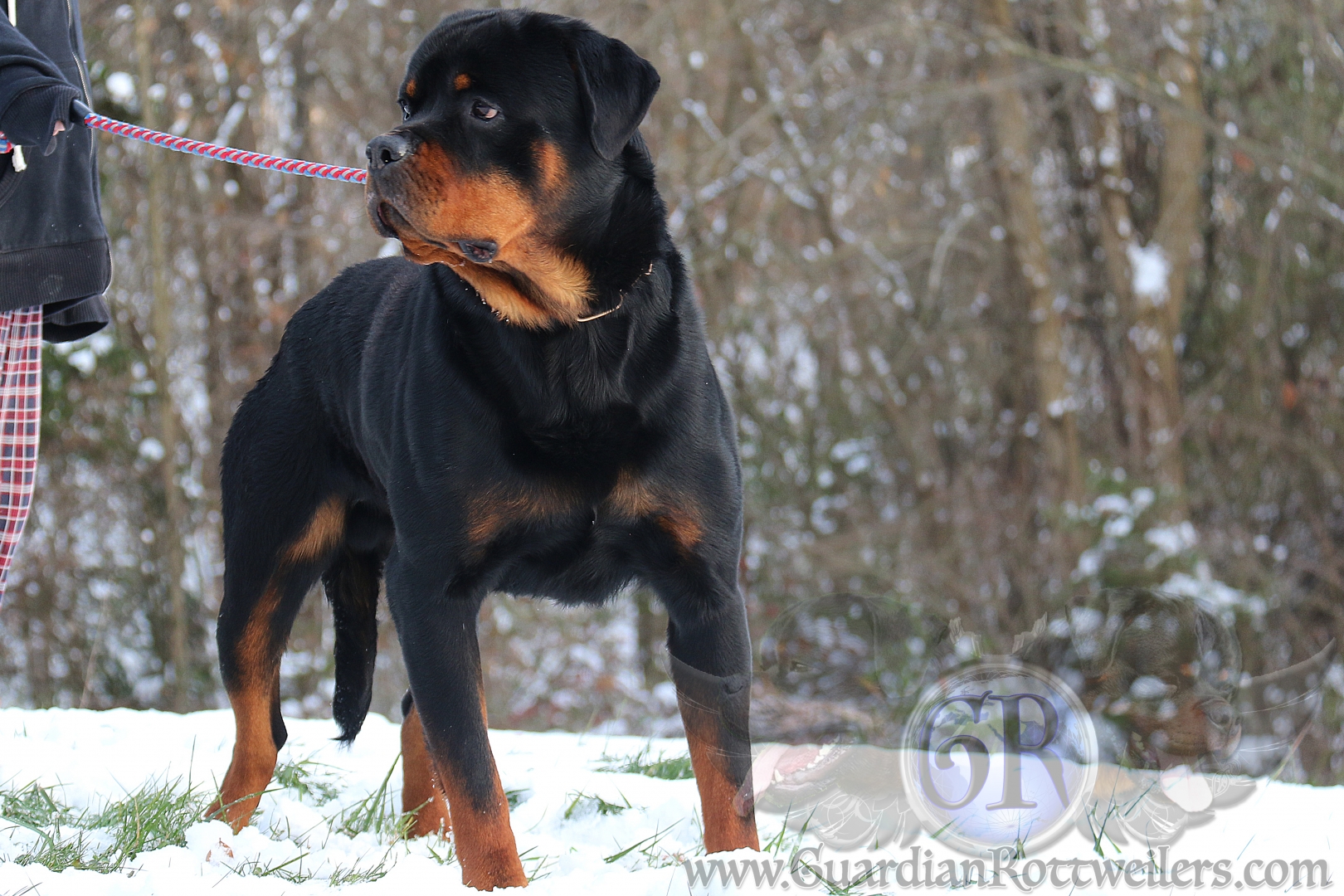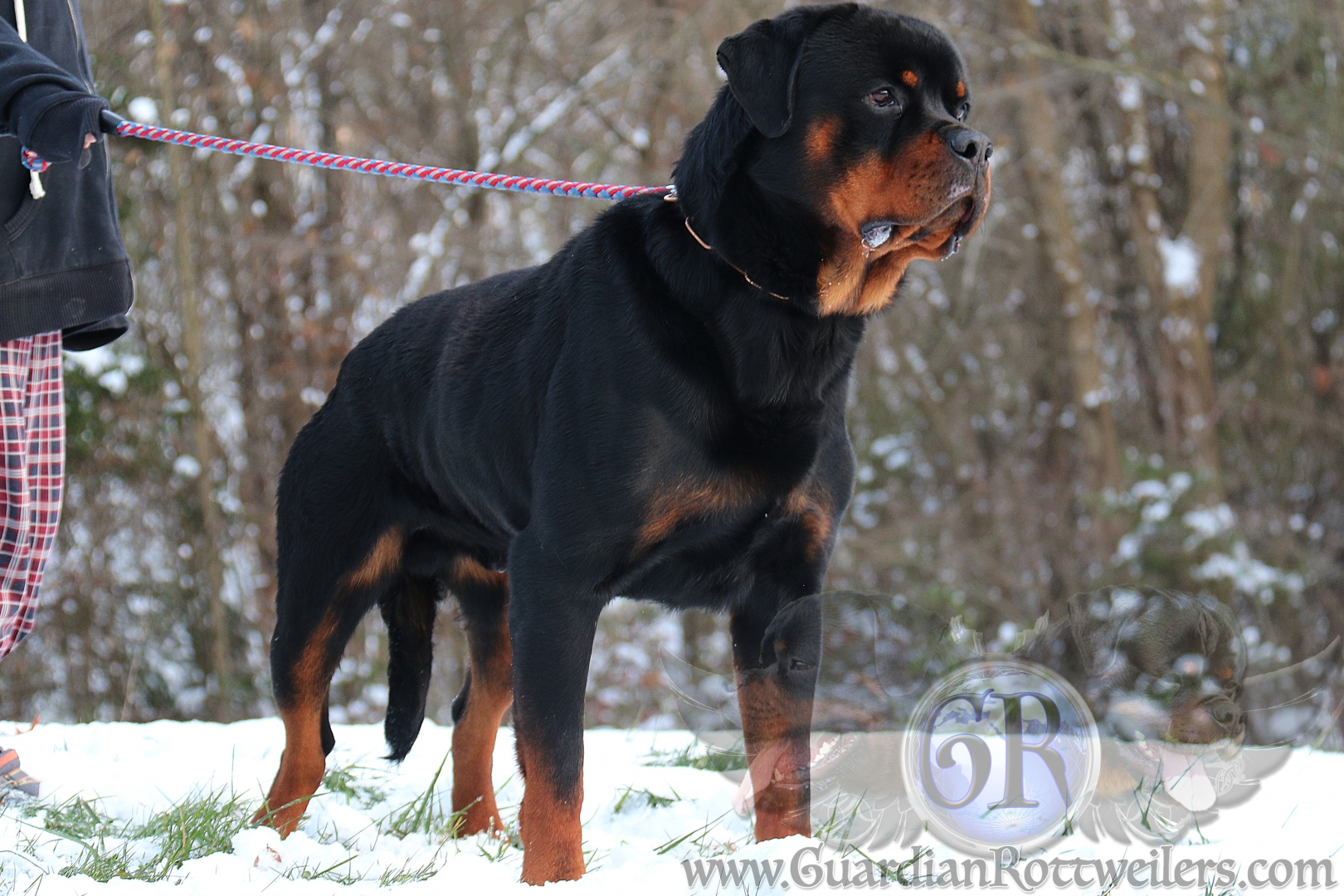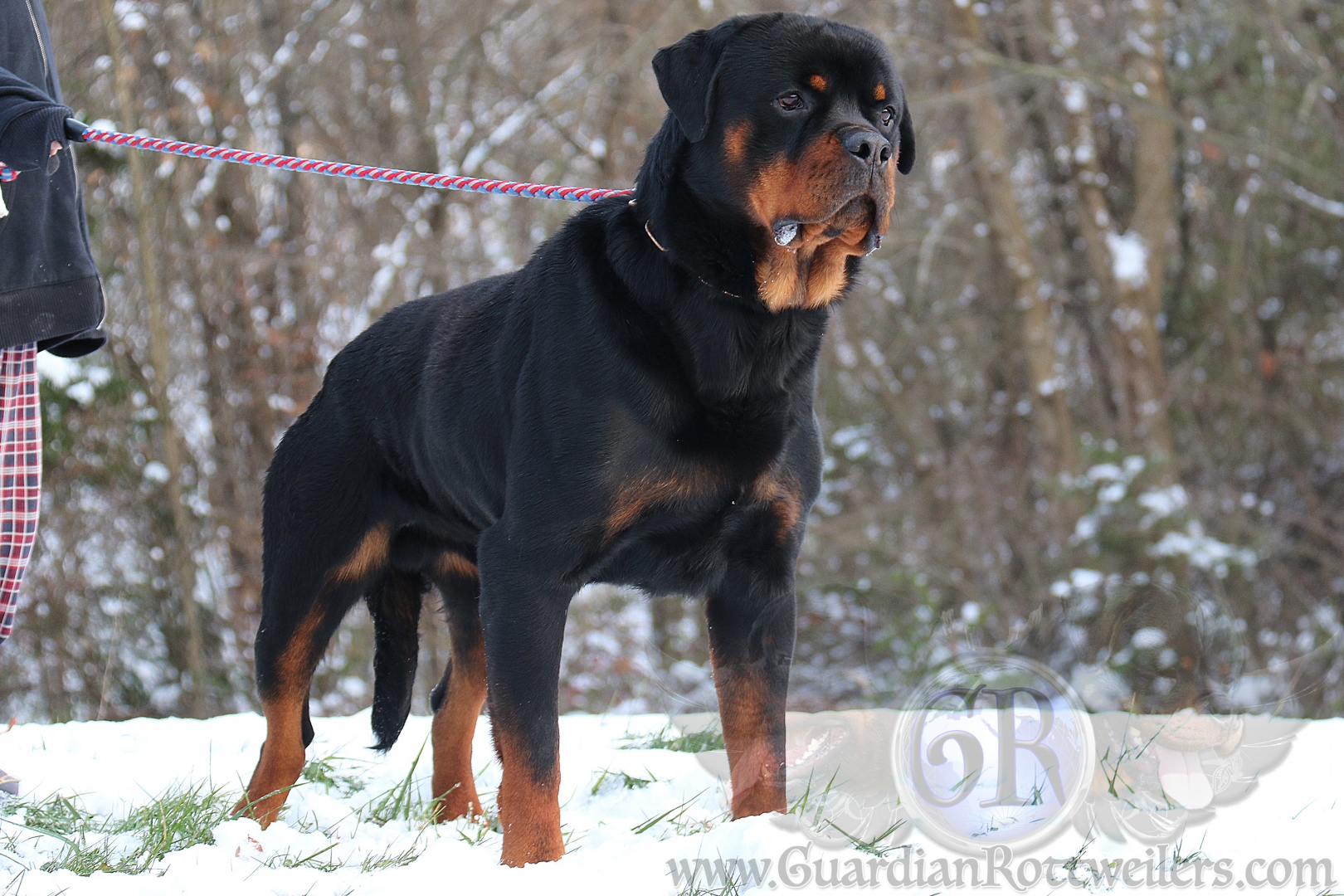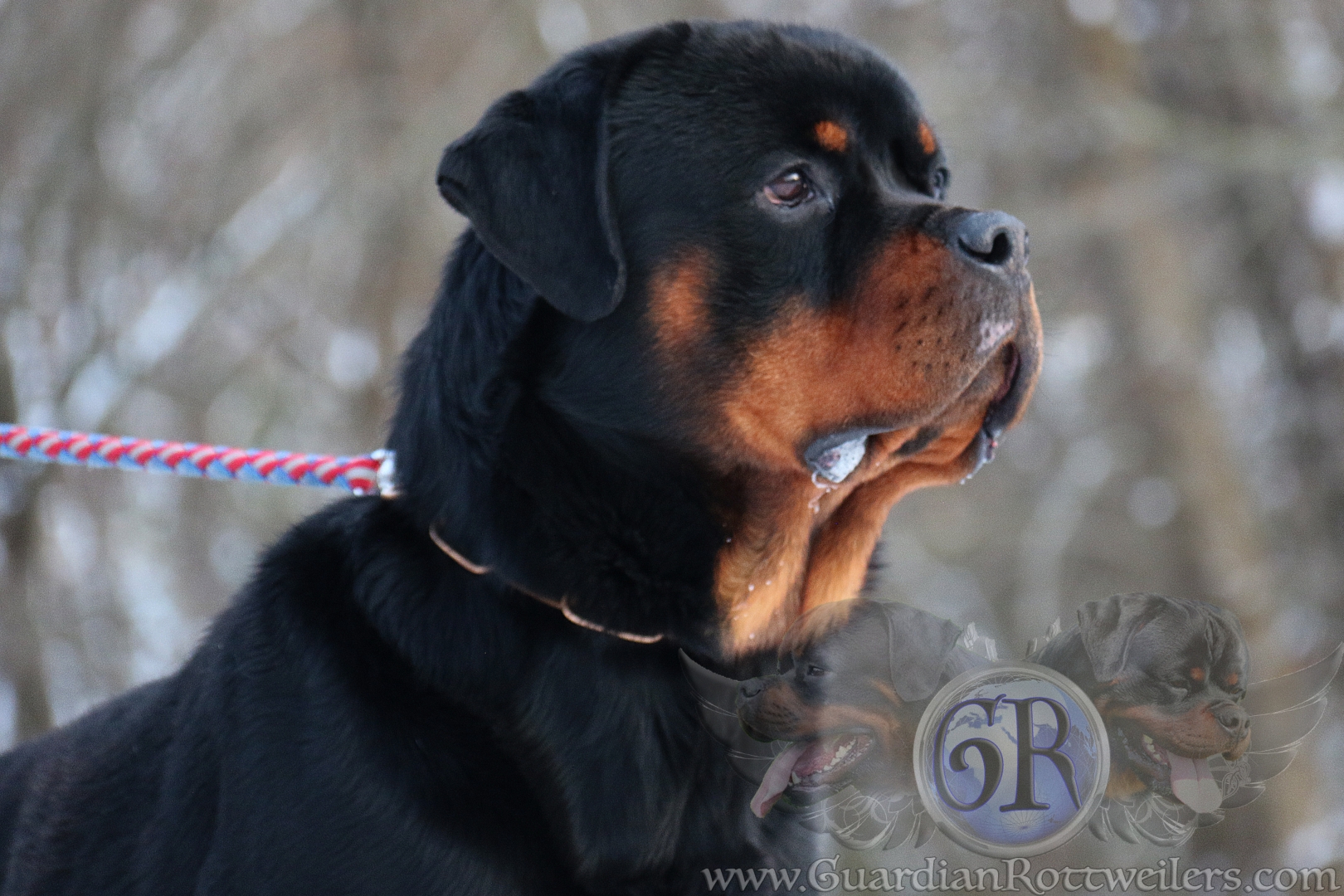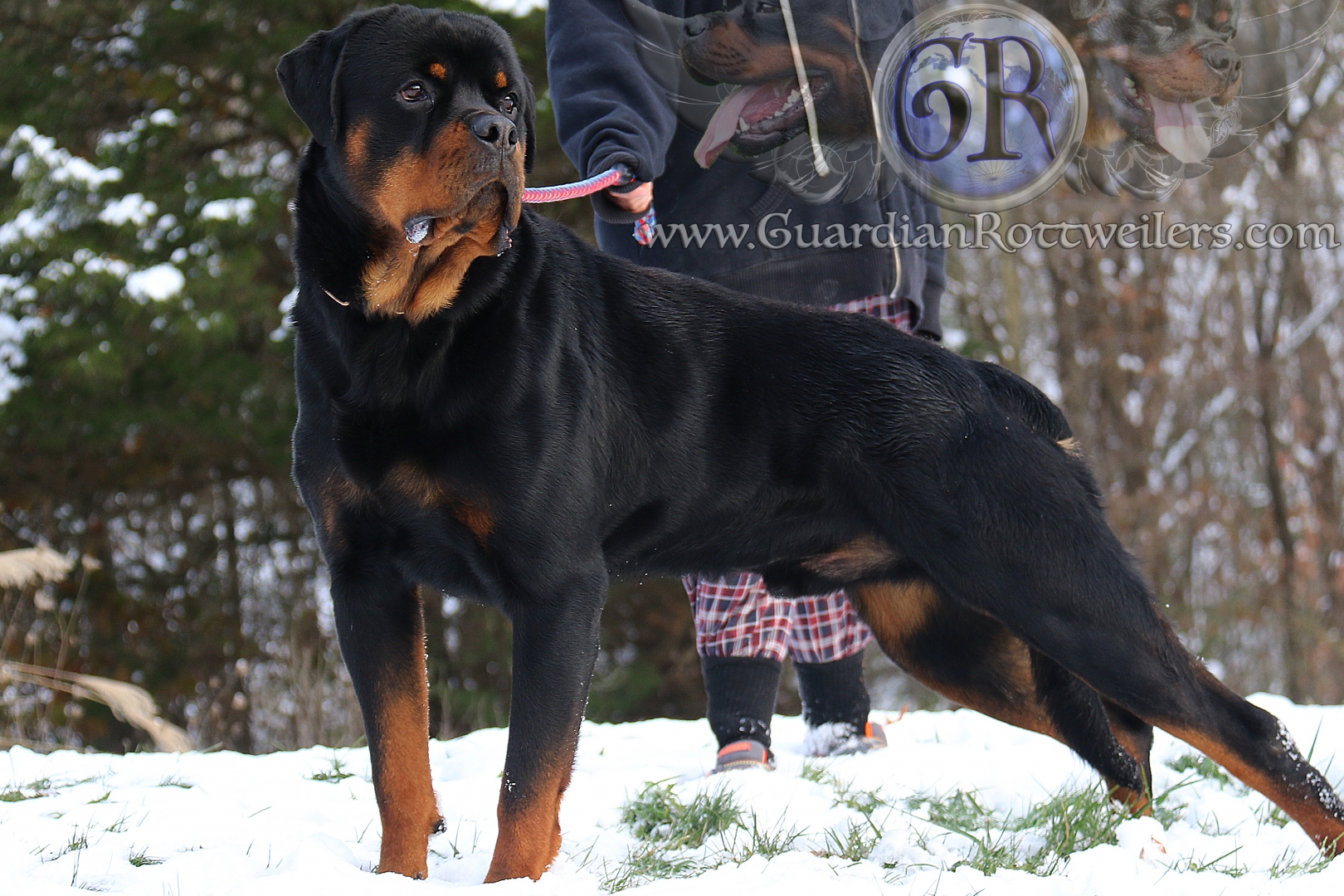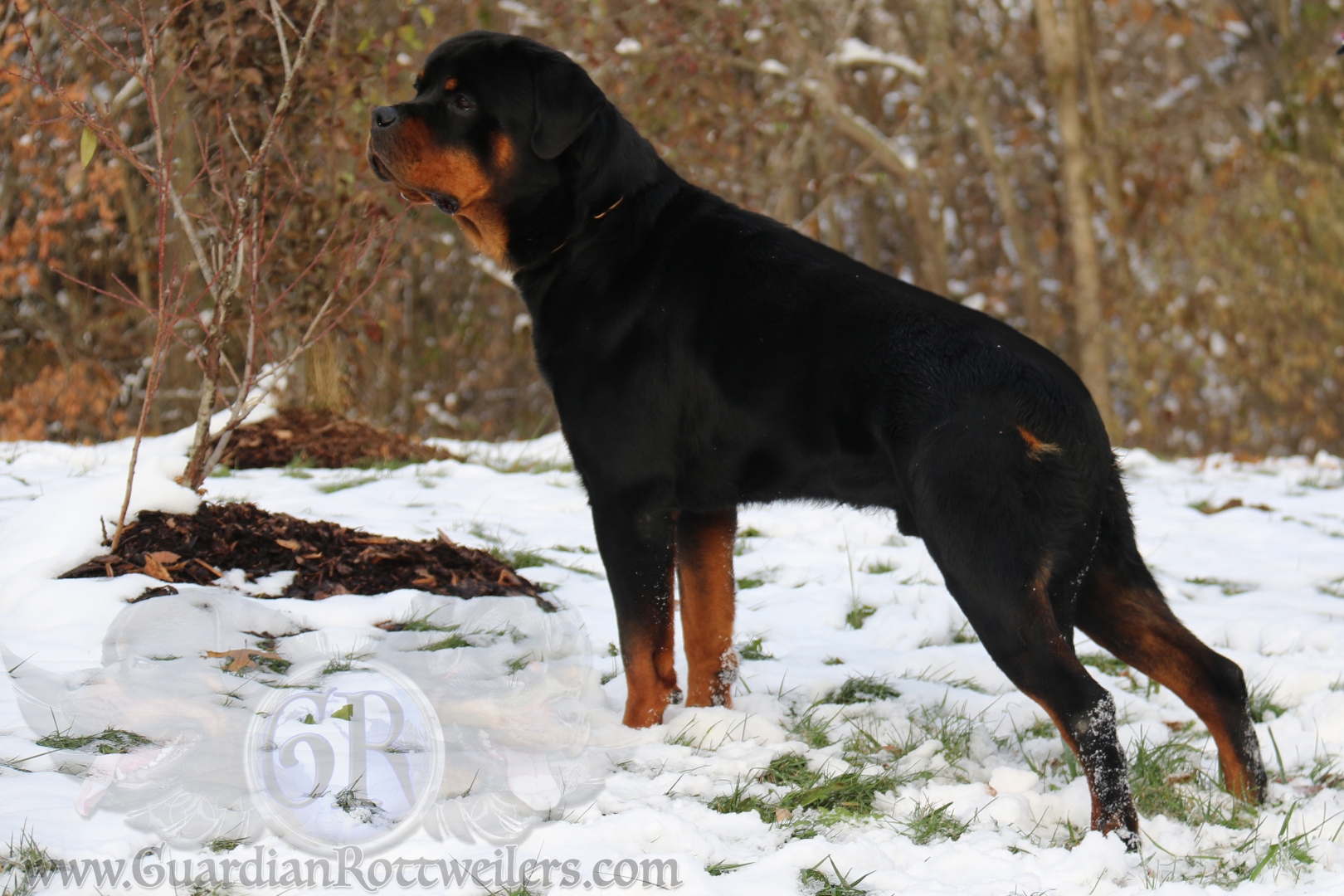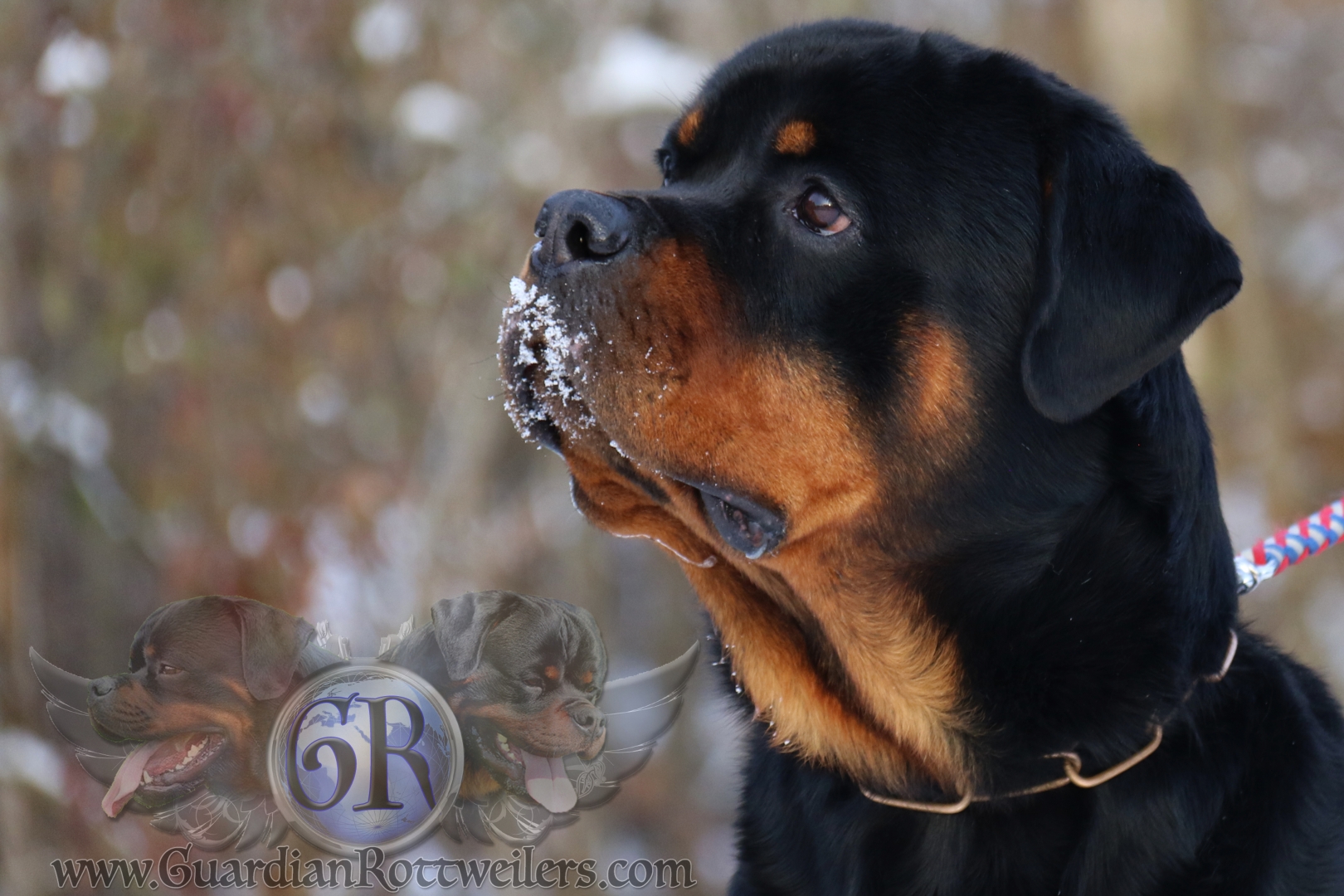 This is Kley as a youth in Europe.  Even at a young age, he was a BIG boy!  It can be so hard to get size and substance and still keep correct conformation.  But his topline and underline are straight out of the breed standard handbook, as are his front and rear assemblies.  Such fantastic conformation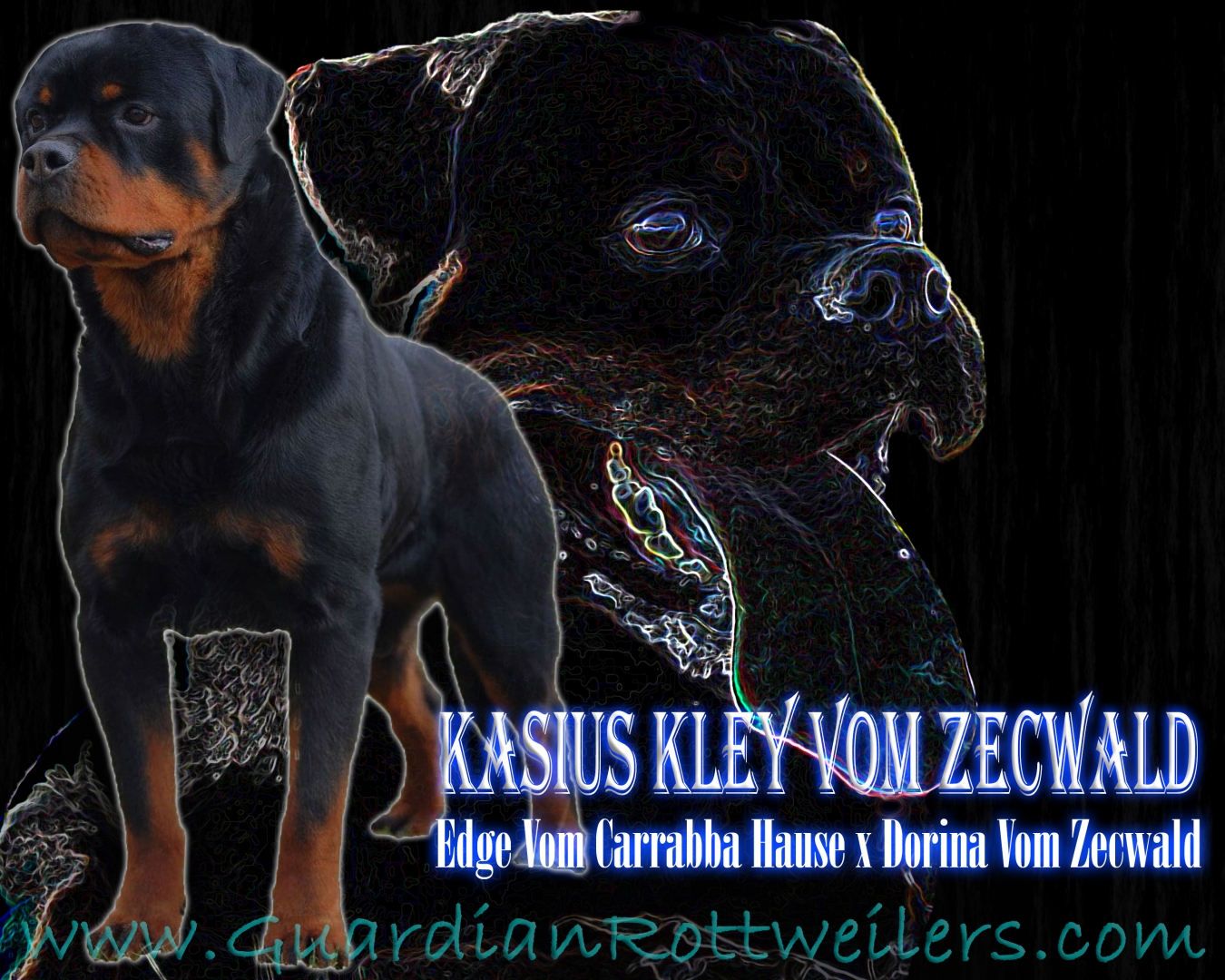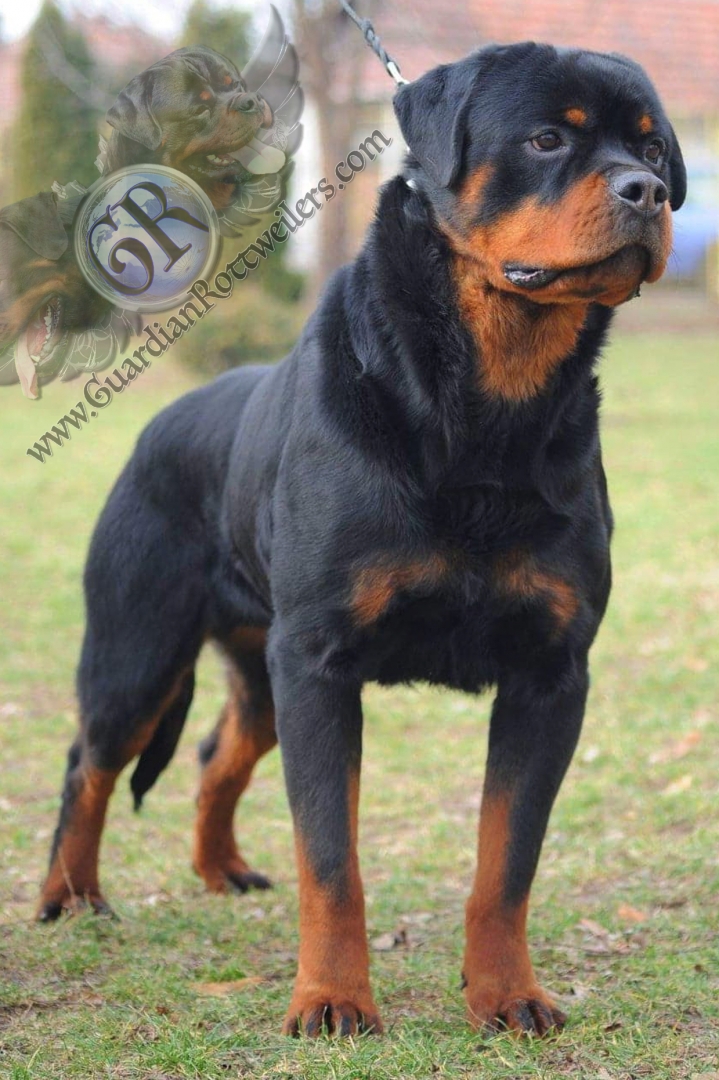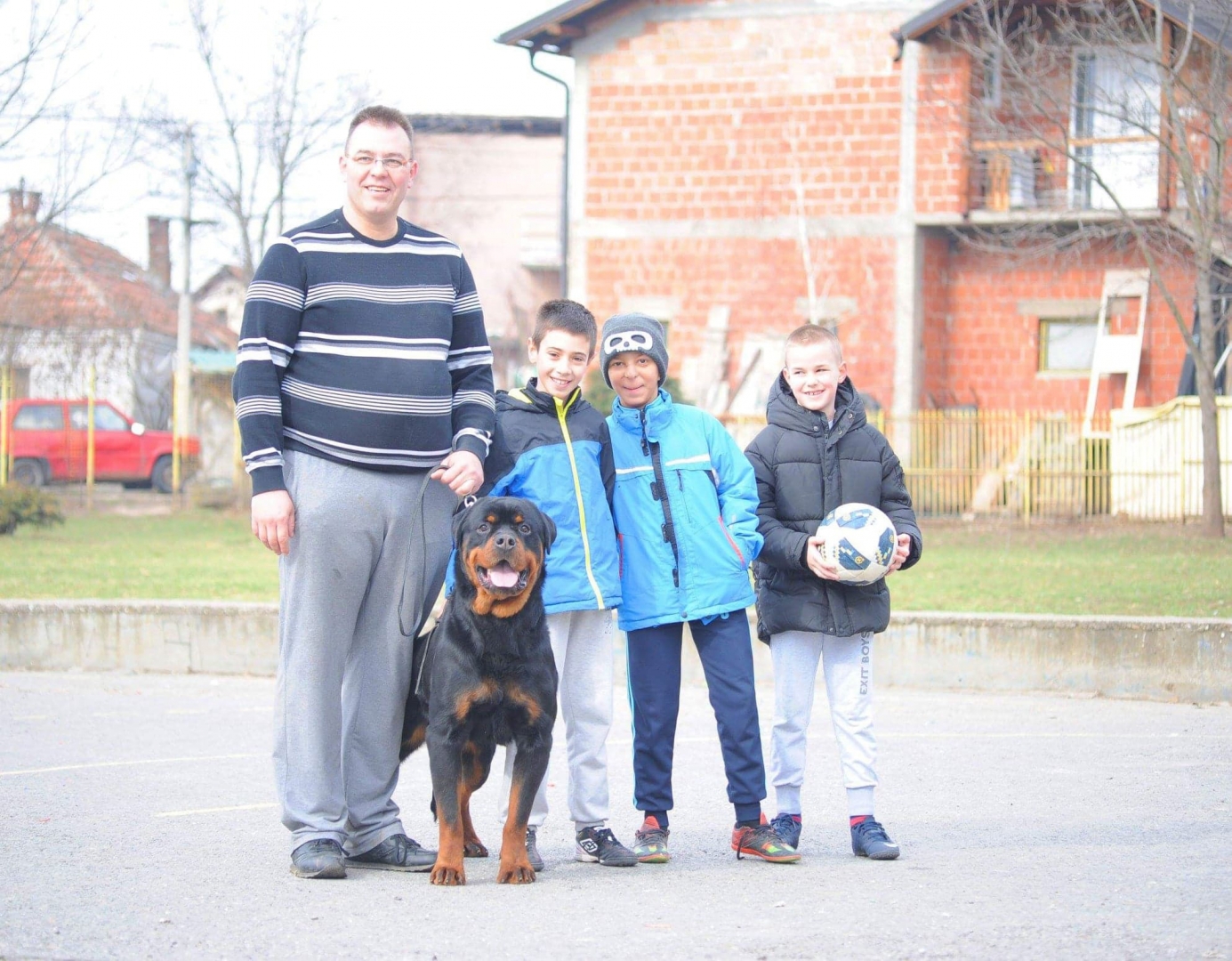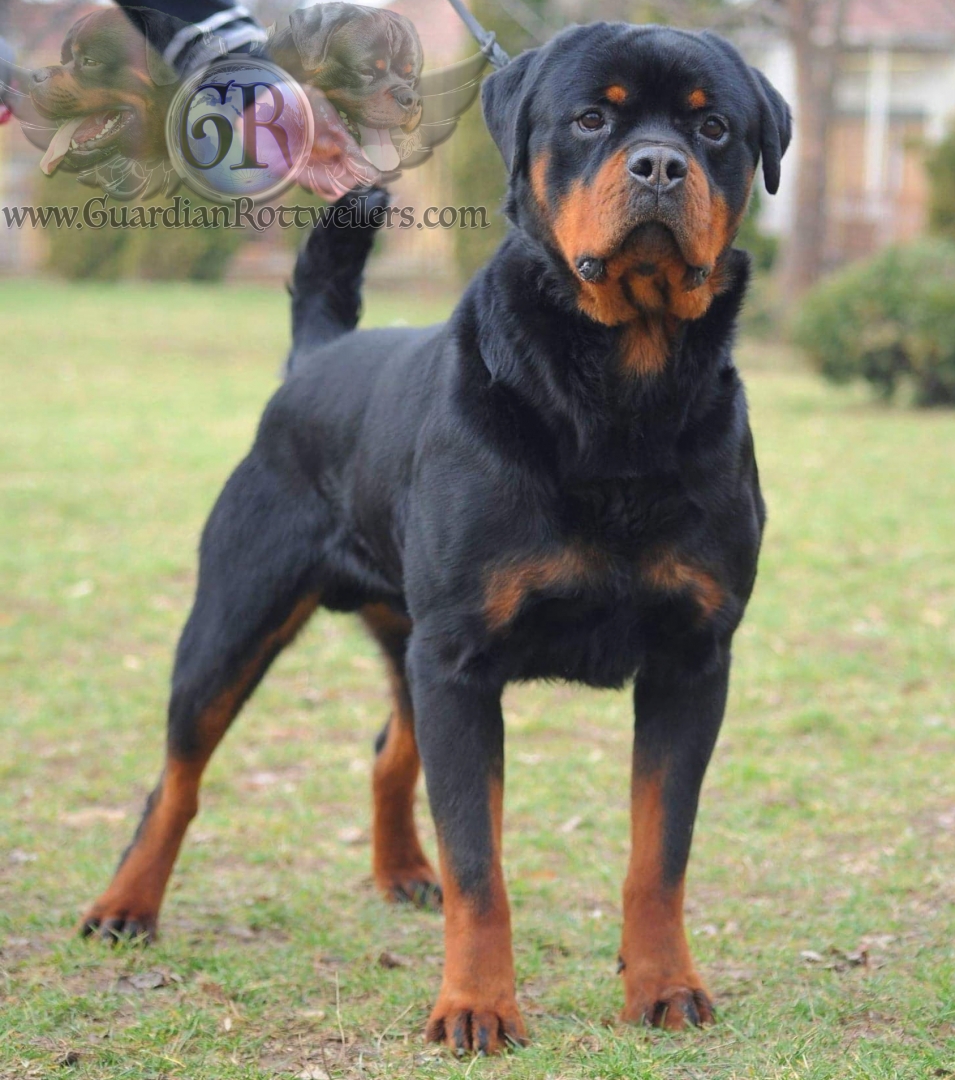 Kley's sire:
Edge Vom Carrabba Hause
HD-Frei ED-Frei (ADRK)
ZTP am 01.05.2014 in Moers (Helmut Weiler)
2016 USRC Northeast Regional Sieger Show – V1 & Sieger Class Male Judge: Helmut Weiler
2016 RKNA Northeast Regional Breed Show, SE & ZTP- V1, Sieger & Best of Opposite Sex Judge: Siegmund Trebschuh
2015 USRC National Sieger Show – National/Regional Award IPO1 Judge: Uwe Peterman
2015 RKNA – SCRC RKNA Sieger, ZTP, SE & Korung – V1, Sieger, & Best in Show Judge: Mick Svaljek
2015 RKNA Fall Breed Show – Best in Show JudgeL+: Uwe Peterman
2015 USRC National Sieger Show – V1 Judge: Uwe Peterman
2015 RKNA Breed Show – V1 Judge: Olga Grin
2015 RKNA Breed Show & ZTP – V1 Judge: Siegmund Trebschuh
2015 ADRK Klubsieger-Zuchtschau – V1 Judge: Hans-Jurgen Radtke
2015 World Dog Show – V1 & CAC Judge: Uwe Peterman
RKNA Championship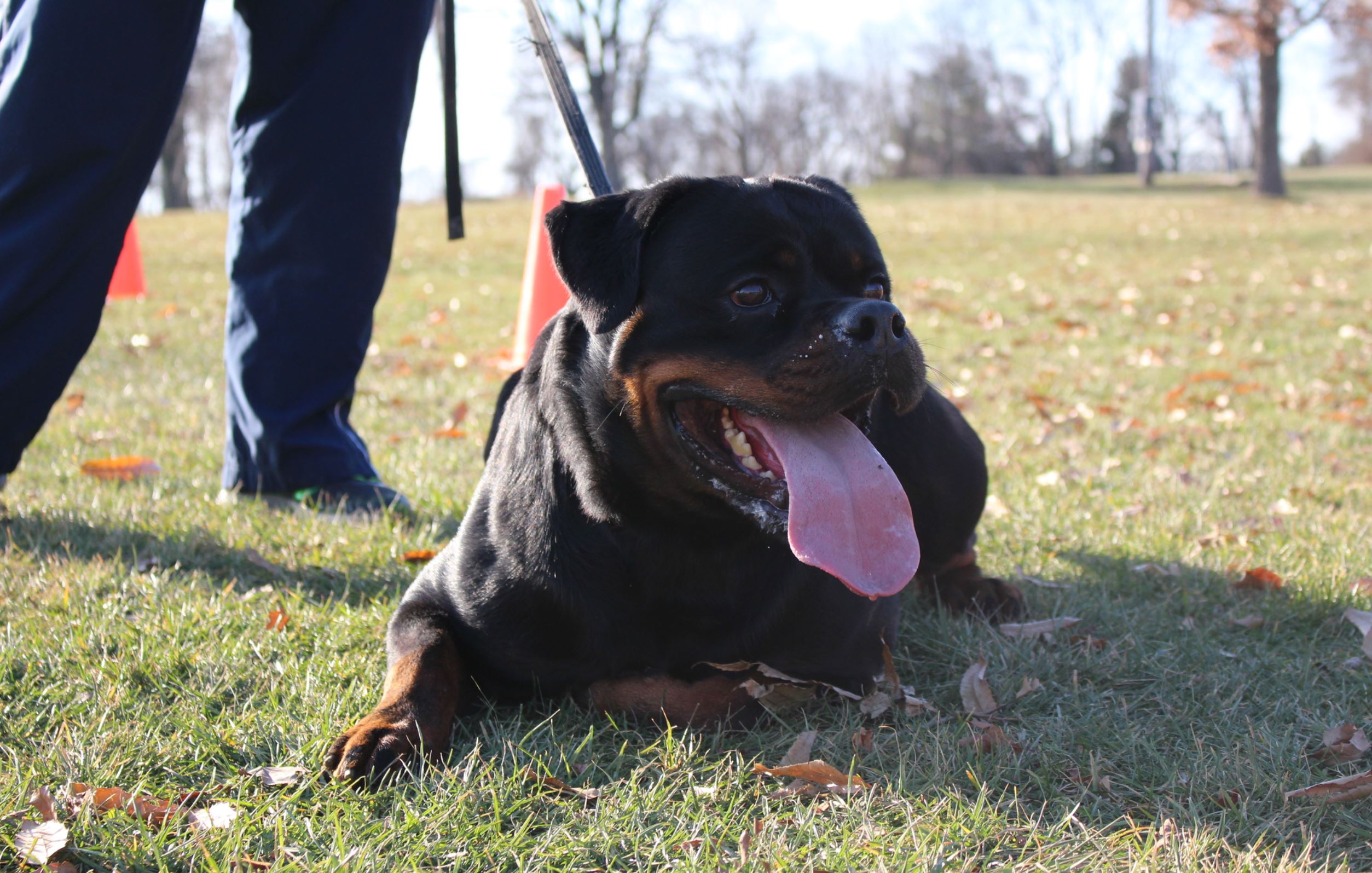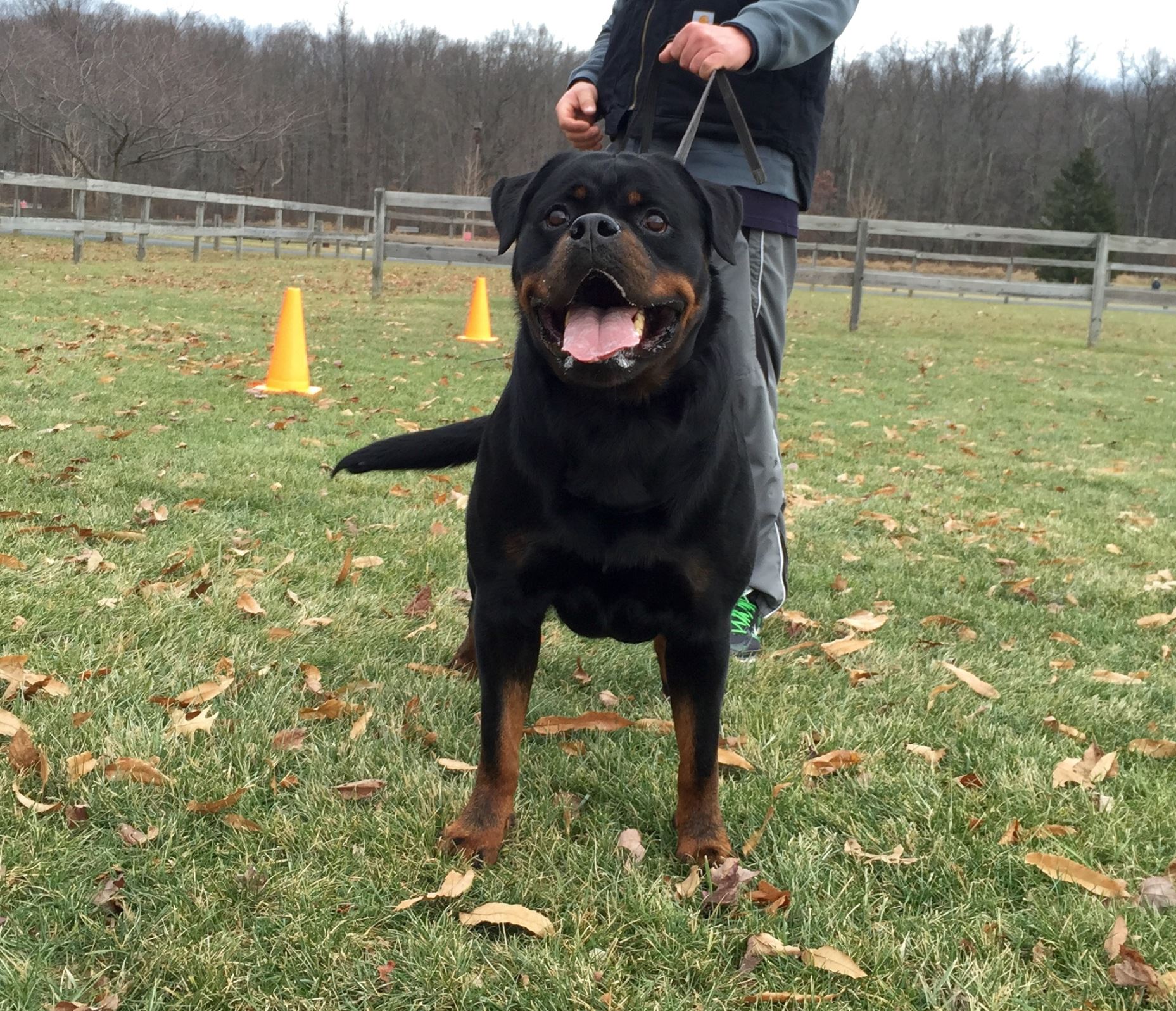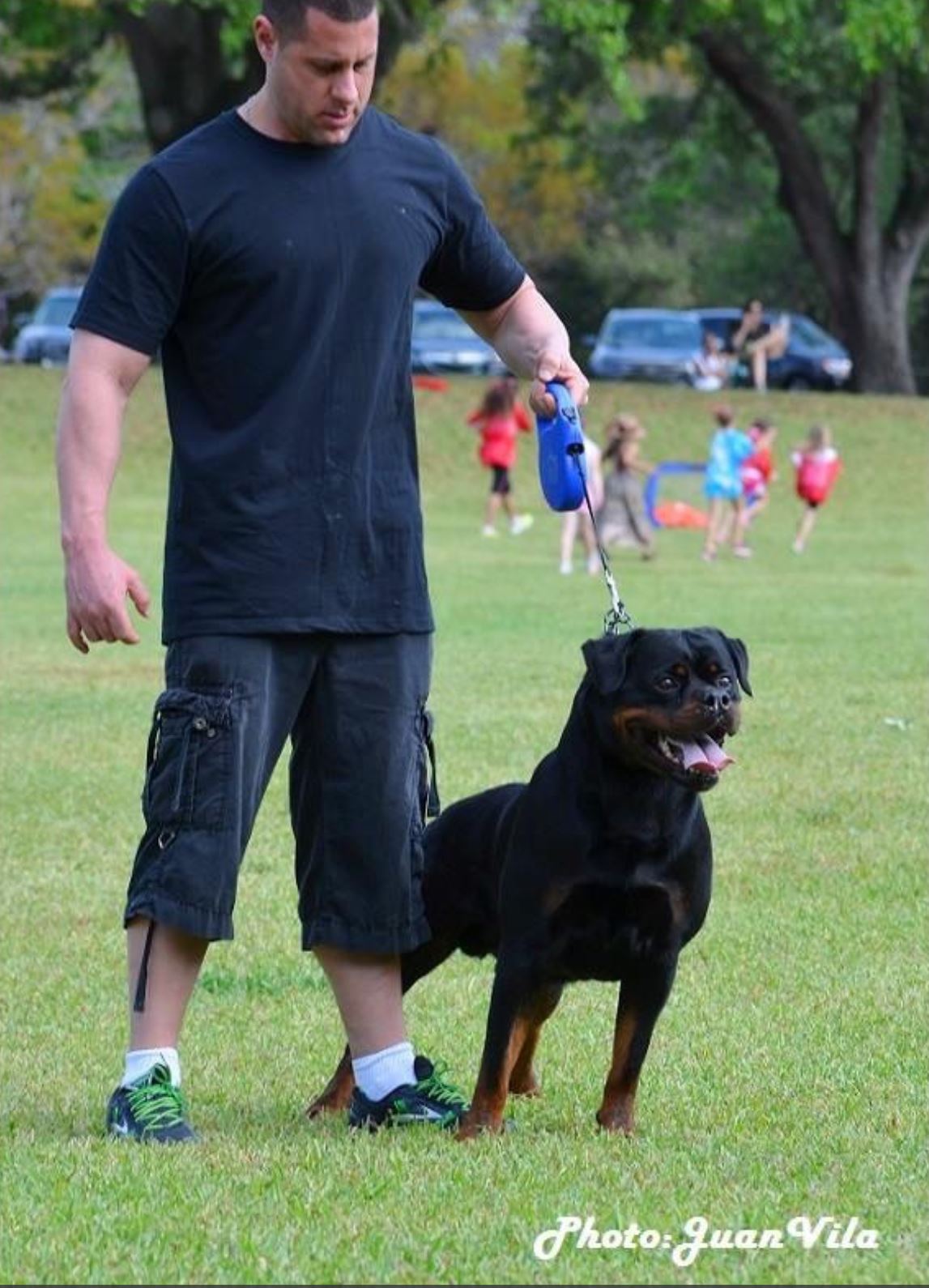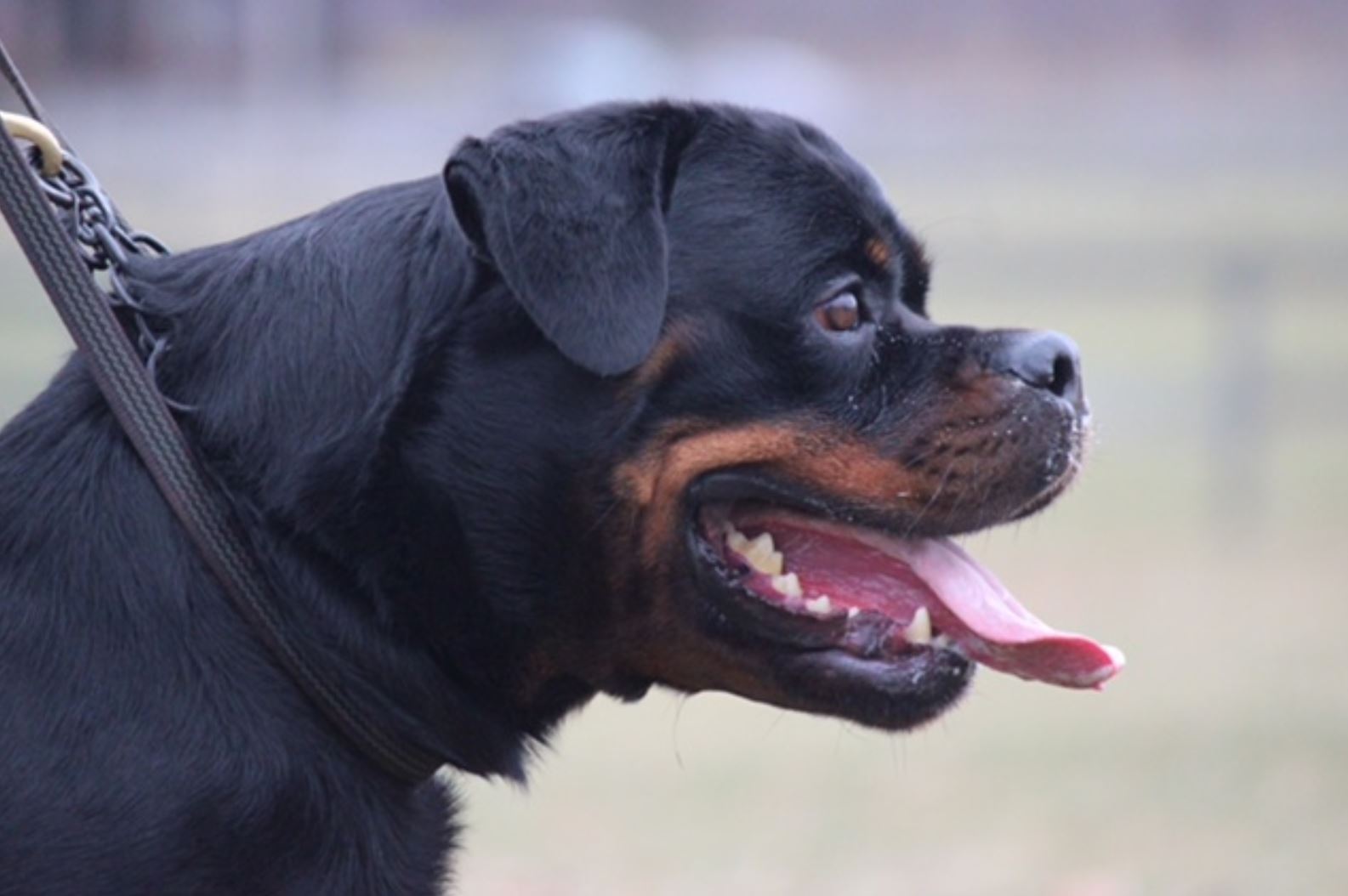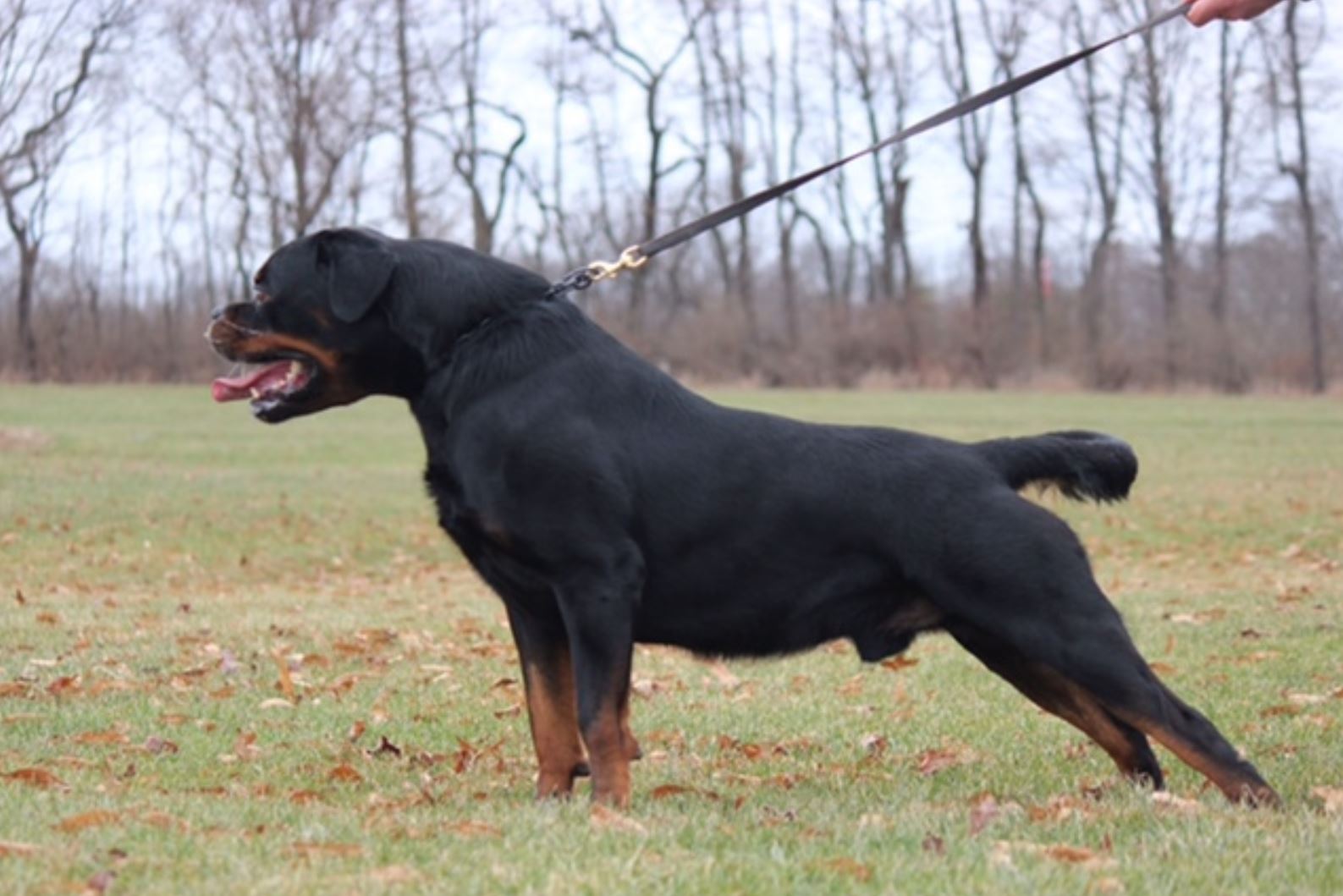 Kley's dam:
Dorina Vom Zecwald
HD A ; ED1
IPO I
3x CAC
3x YOUNG WINNER
YOUNG CH SERBIA
ADULT CH SERBIA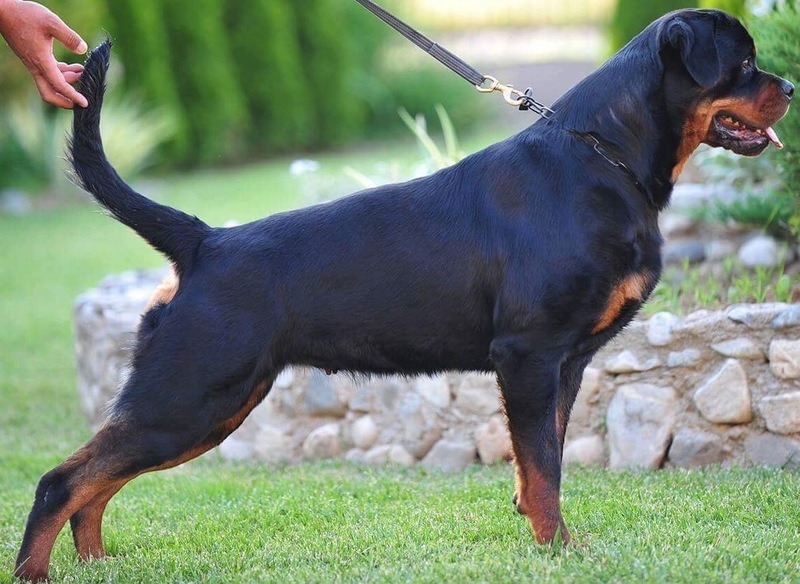 Kley's breeding did not just produce the ever-so-fabulous Kley, it was consistent for incredible!  His siblings have also gone on to do fantastic things in the ring and on the field and are absolutely GORGEOUS if I do say so myself!  And what strong lines for health!!  ALL 3 BROTHERS are HD-Frei (EXCELLENT hips- certified by ADRK!) and both Kid and Kayser Sose are also ED-Frei (excellent elbows!)
Kley's brother:
Kid Vom Zecwald
HD- Frei ED-Frei (ADRK) 
JLPP free (ADRK)
BH
ZTP (ADRK) W. Walter
BG Nürnberg, V1 Anw. Dt. Ch. VDH, Prof. Dr. Friedrich 
BG Speicher, V1, Anw. Dt. Ch. VDH, Res. CAC, Werner Walter
V1 OPEN CLASS AND VICE KYLLTAL SPEZIALZUCHTSCHAU SIEGER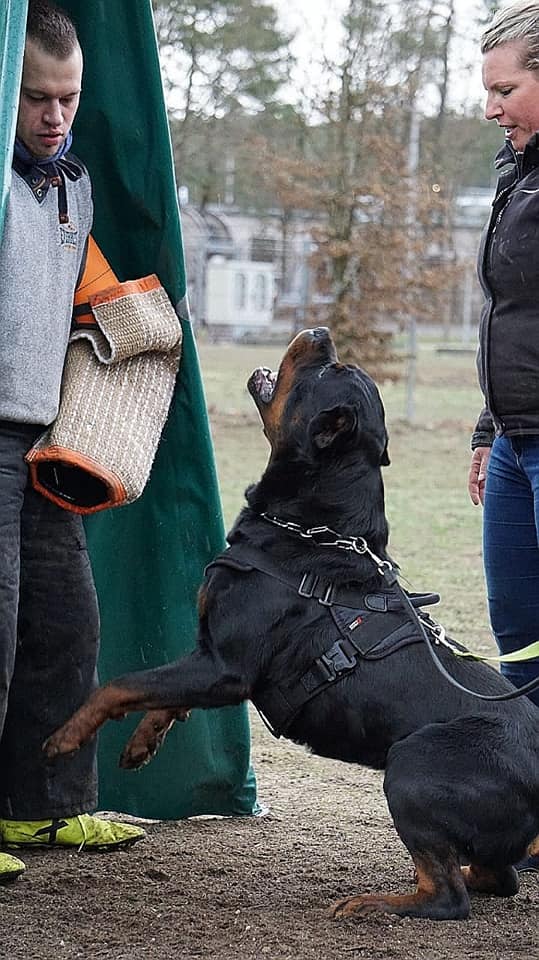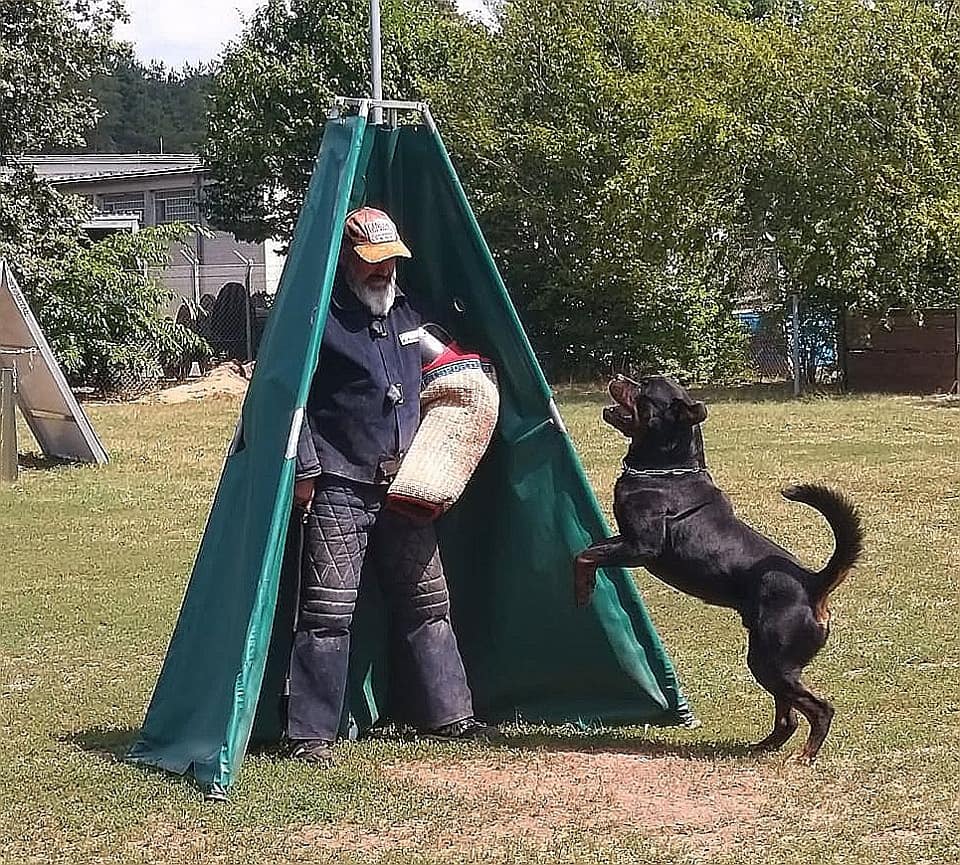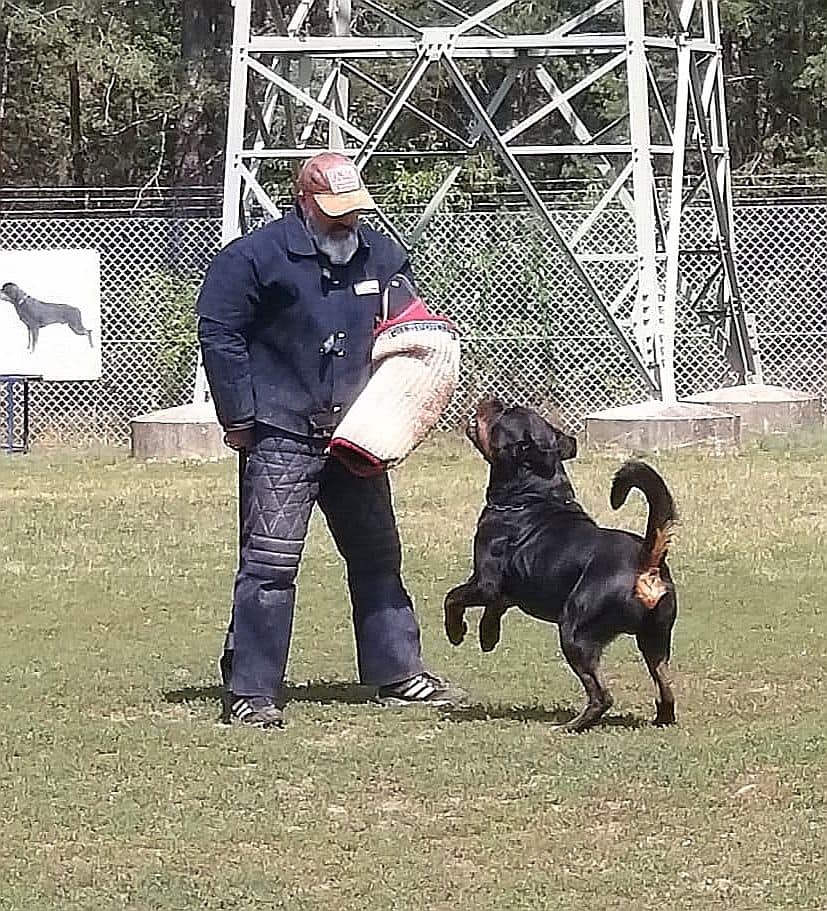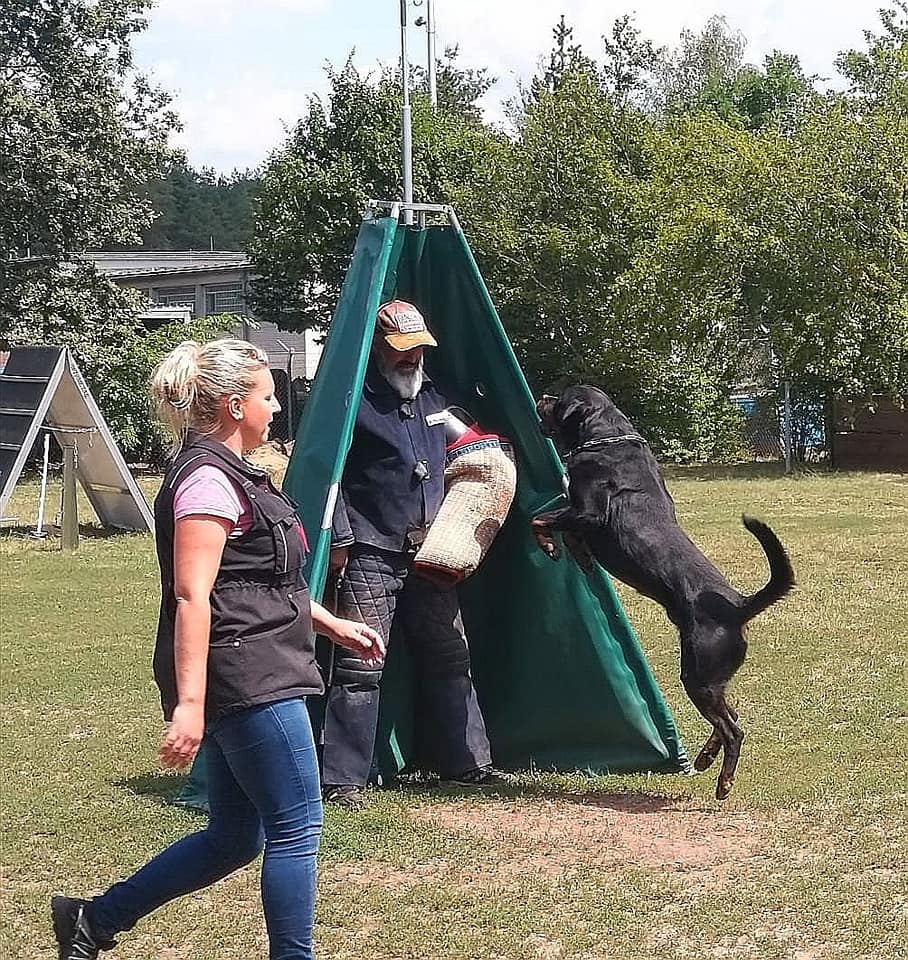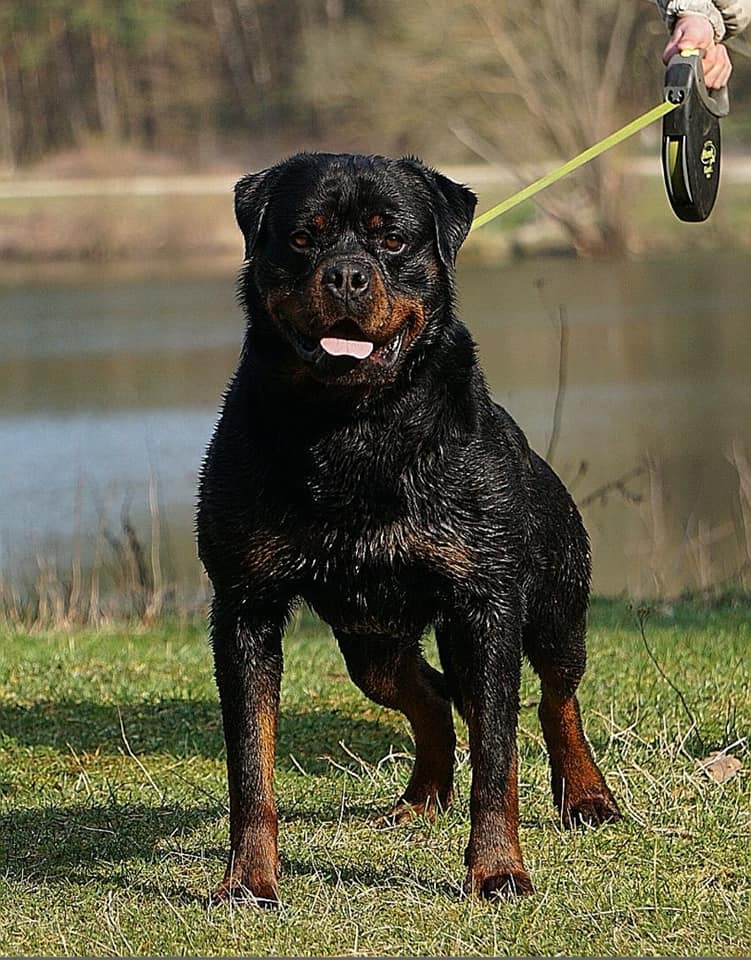 Kley's brother:
International Champion
Kayser Sose Vom Zecwald
HD-Frei; ED-Frei
JLPP N/N
IDS SUBOTICA- V1 CAC CACIB BOB
IPO-1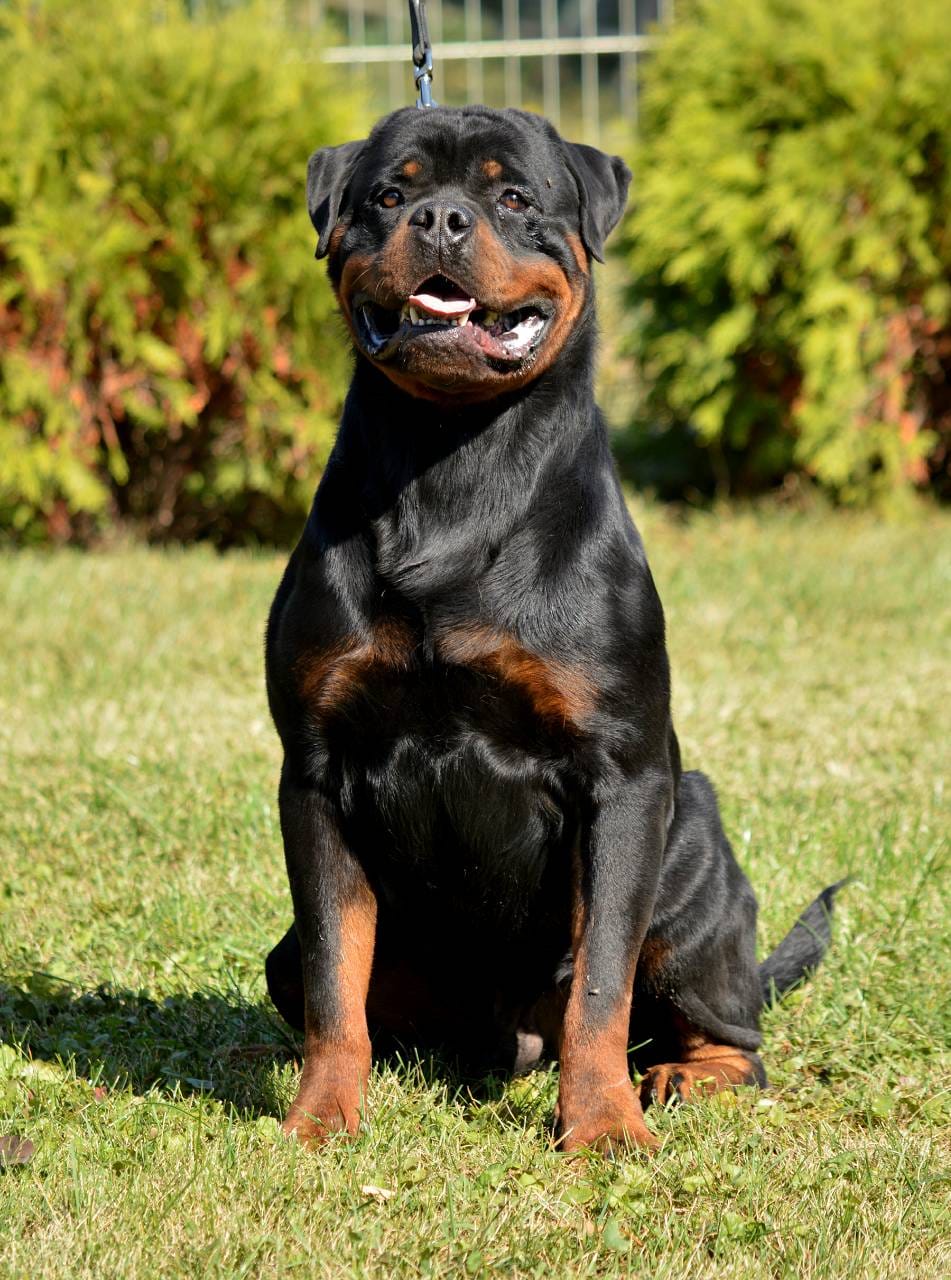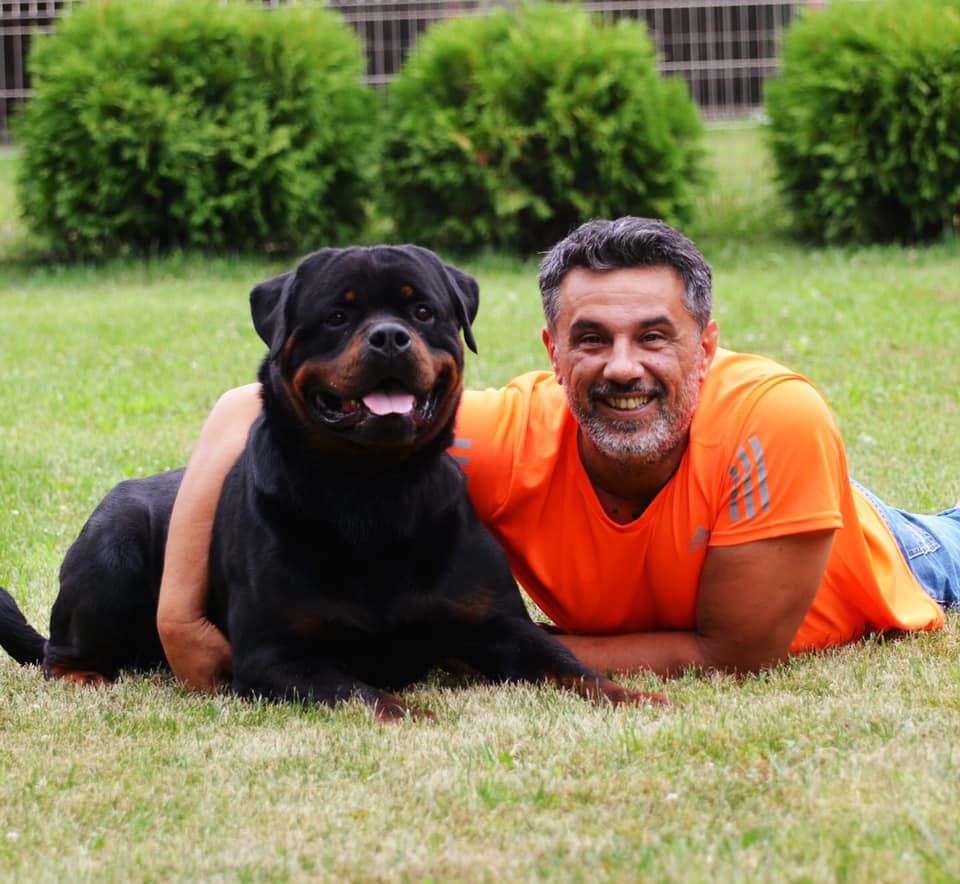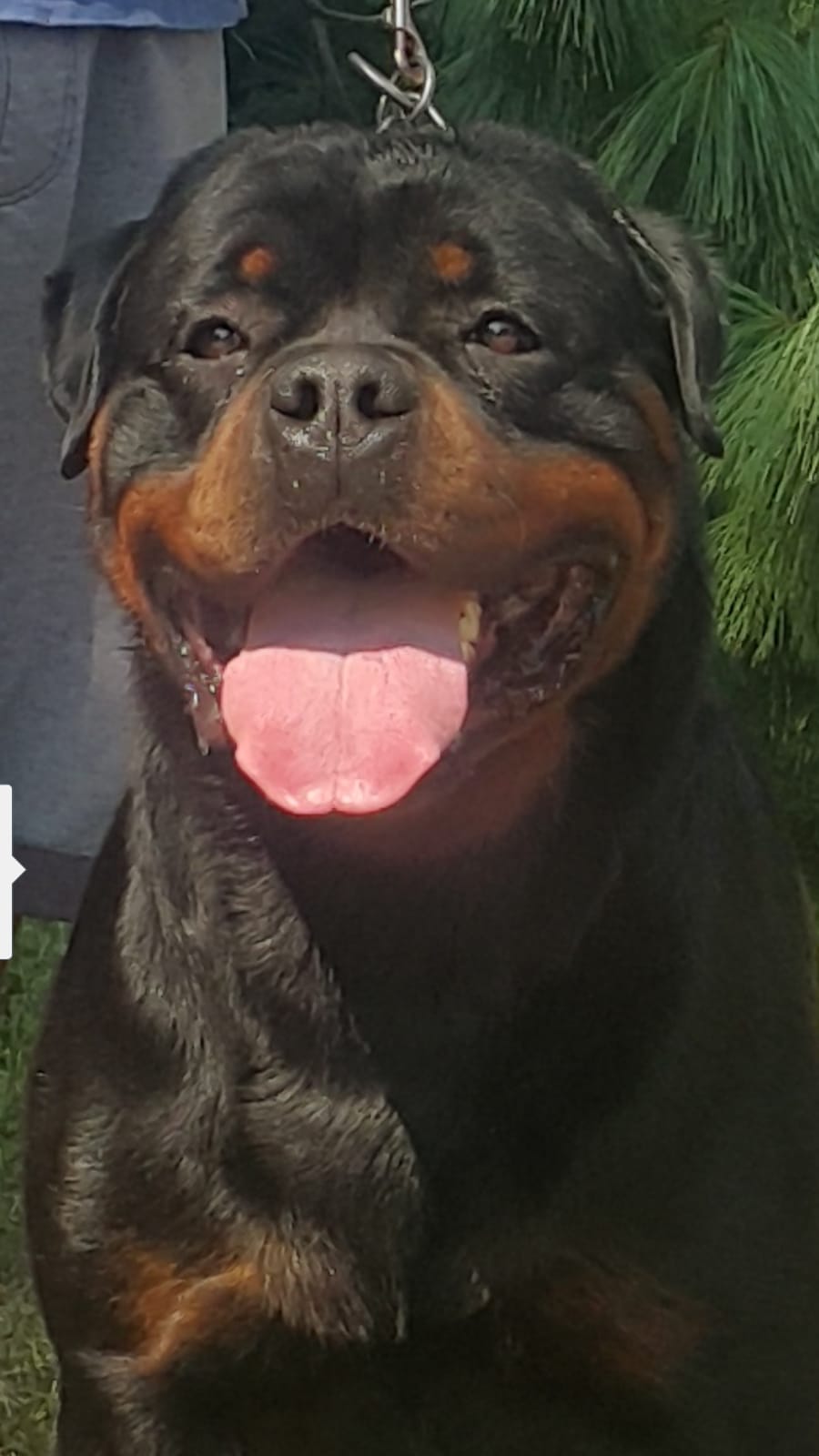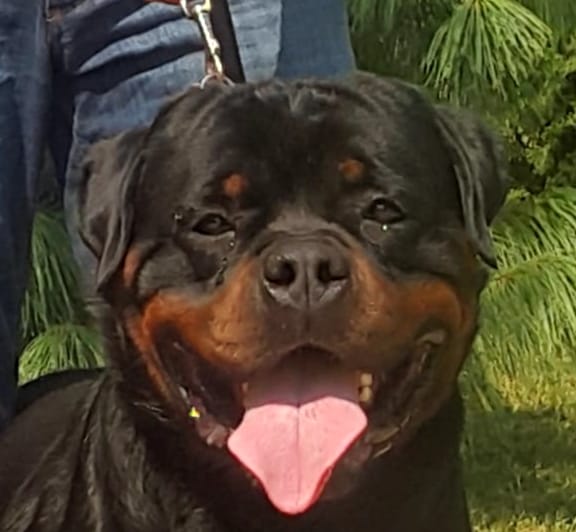 Kaiser Vom Zecwald

(Visited 496 times, 1 visits today)