SIRE: Multi-Champion Ecco Se Ungo-Rot
---
BELISIMA BELA SE UNGO – ROT
(Pongo Se Ungo-Rot x Na Li Se Ungo-Rot)
HD A ; ED 0 
YOUNG CHAMPION OF SERBIA
YOUNG CHAMPION OF BULGARIA 
YOUNG CHAMPION OF MONTENEGRO 
6 x YOUNG WINNER
2 x YOUGENDSIEGER
2 x C.A.C. 
Born: 25 Feb. 2016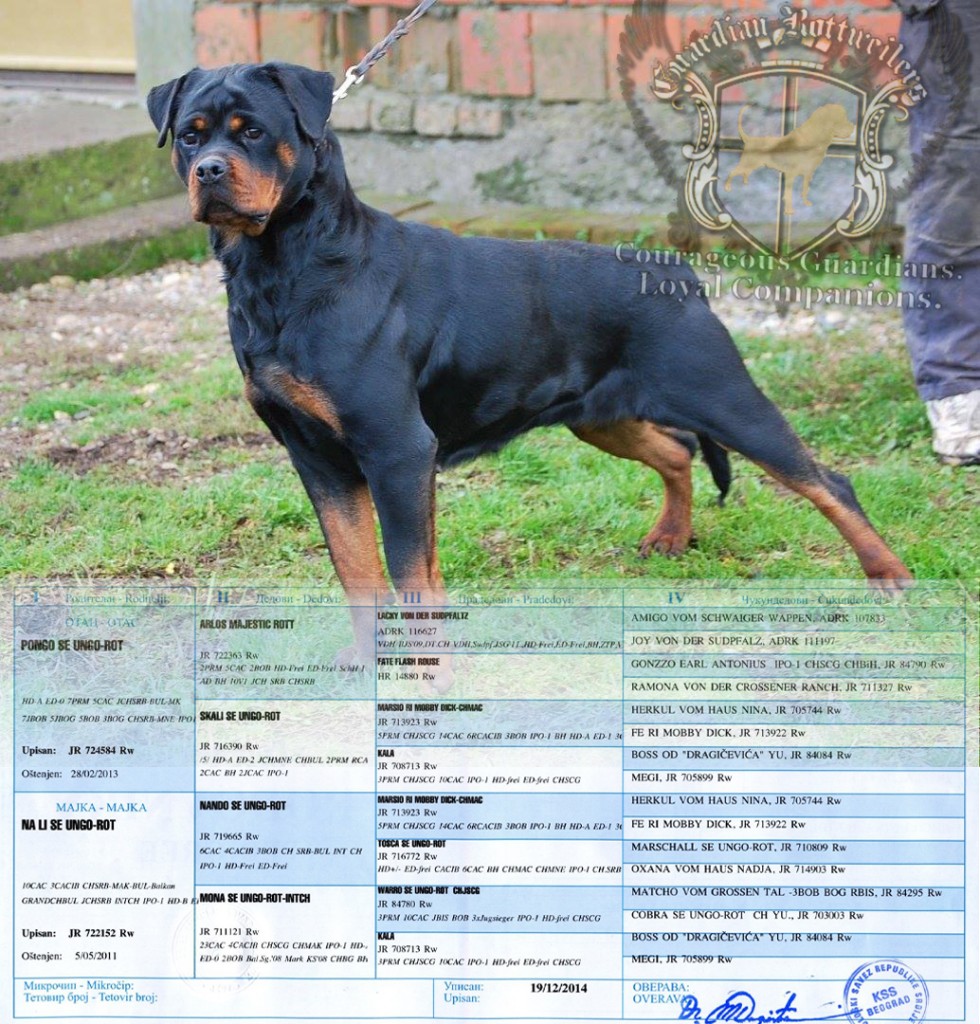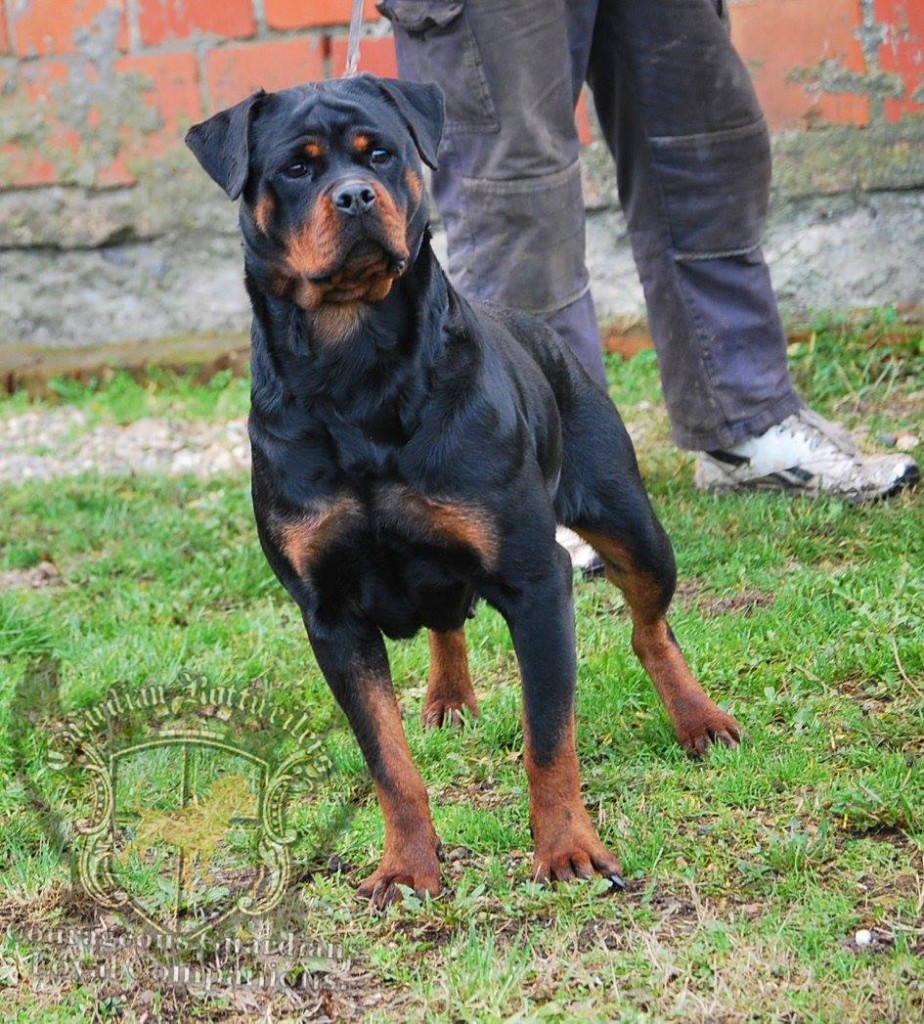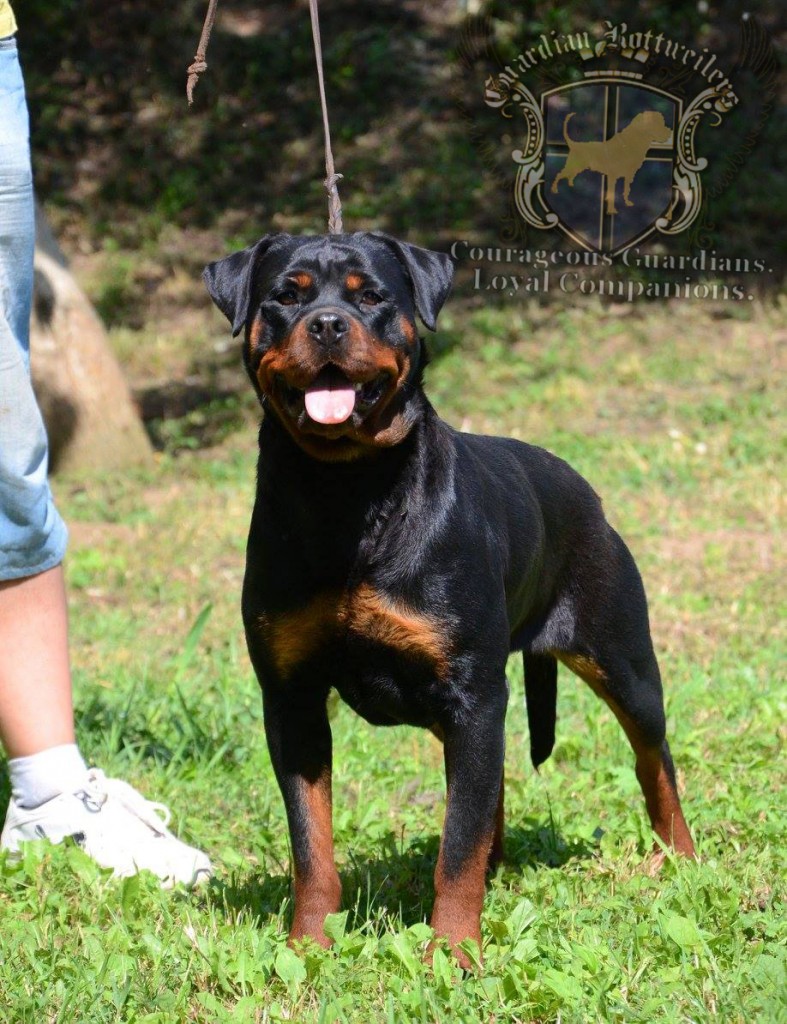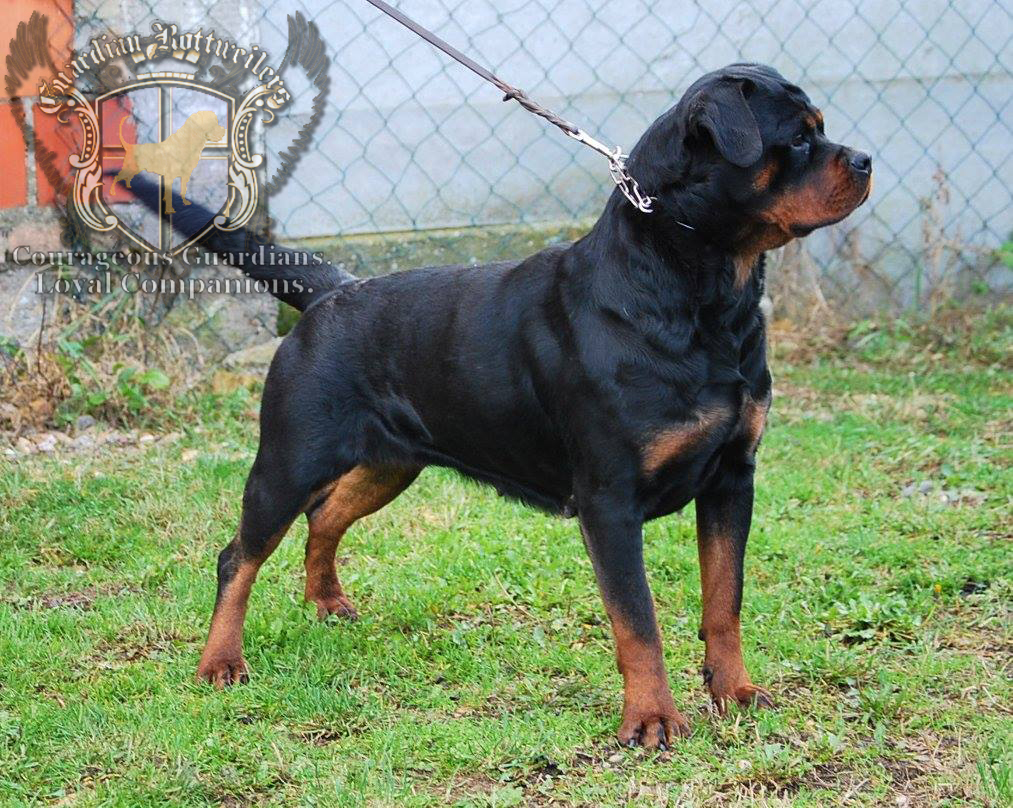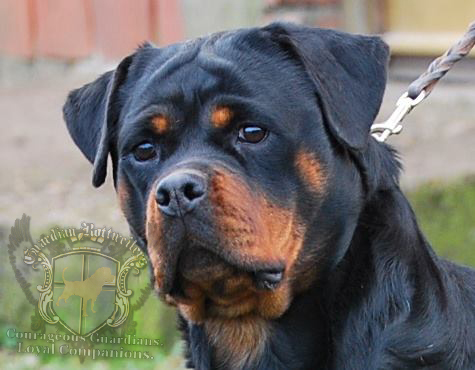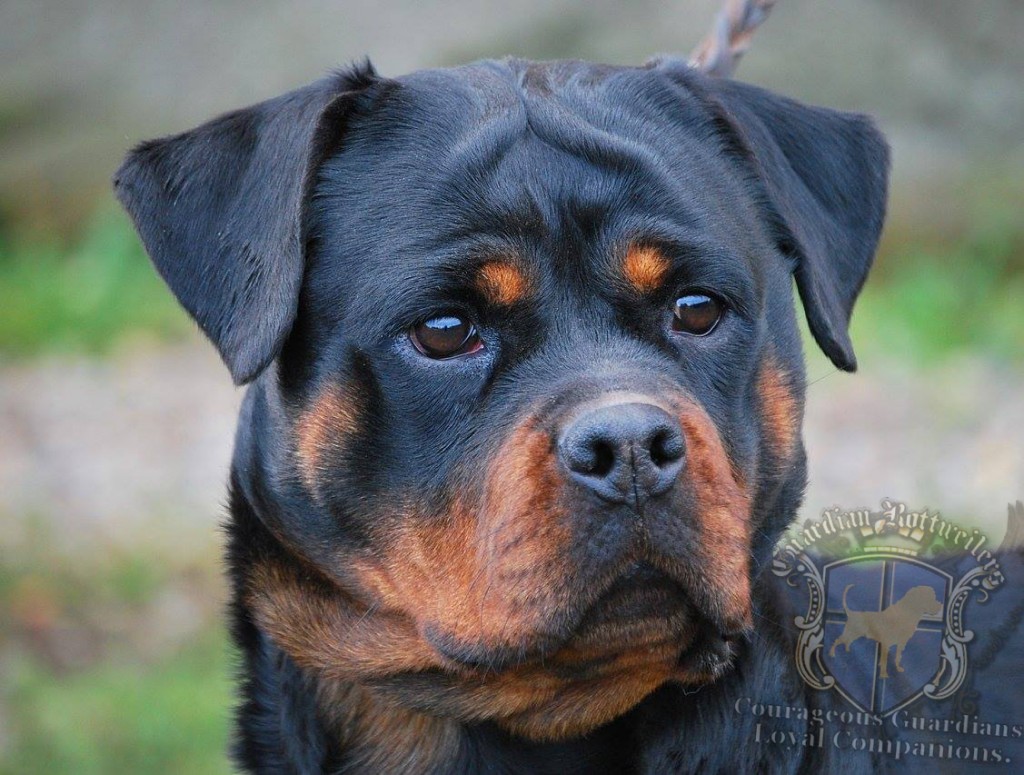 Belisima Bela's sire:
Champion Pongo Se Ungo-Rot
BH, IPO1
HD – frei ; ED – frei
ADULT CHAMPION OF SERBIA
YOUNG CHAMPION OF BULGARIA
YOUNG CHAMPION OF MACEDONIA
YOUNG CHAMPION OF SERBIA
7x YOUNG WINNER
7x YOUGENDSIEGER
7x YOUNG B.O.B.
5x YOUNG B.O.G.
2x C.A.C.
3x B.O.B.
2x B.O.G.
B.I.S., B.I.S. – III place
YOUNG B.I.S. – 3 place
V2 – Reserve YOUGENDSIEGER – Speciality show Paracin 2014
C.A.C.I.B.SOFIA 2014 – BULGARIA – V1 ; YOUNG WINNER ; YOUNIOR B.I.S. -III place
C.A.C.I.B. BITOLA 2014 – Macedonia – V1 ; YOUNG WINNER ; YOUNIOR B.O.B. ;
B.O.B. ; B.O.G. and finally BEST IN SHOW.
C.A.C. GORNJI MILANOVAC – Serbia – V1 ; C.A.C ; B.O.B. ; B.O.G. and BEST IN SHOW. – III place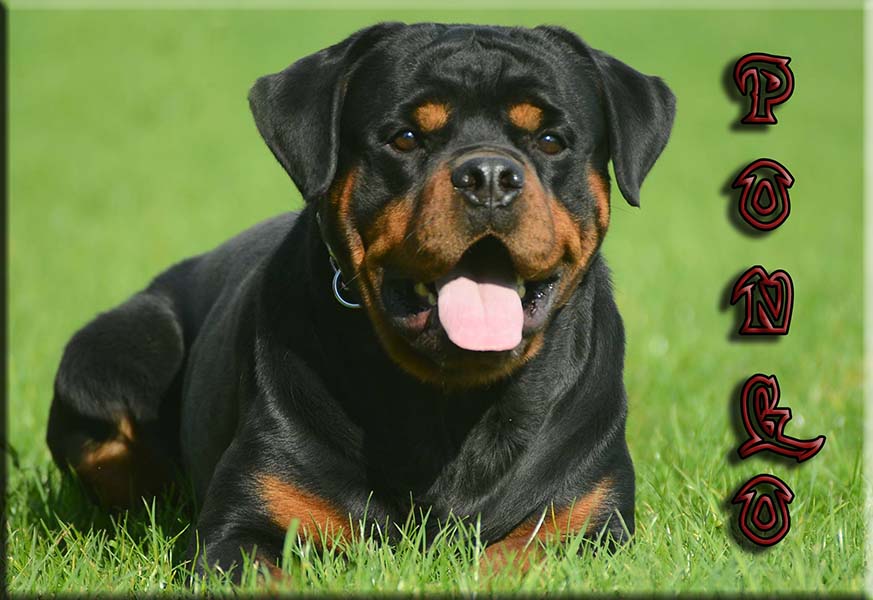 Belisima Bela's dam:
Multi-Champion Na Li Se Ungo-Rot (daughter of 2 INTERNATIONAL CHAMPIONS!)
(Int. Ch. Nando Se Ungo-Rot x Int. Ch. Mona Se Ungo – rot)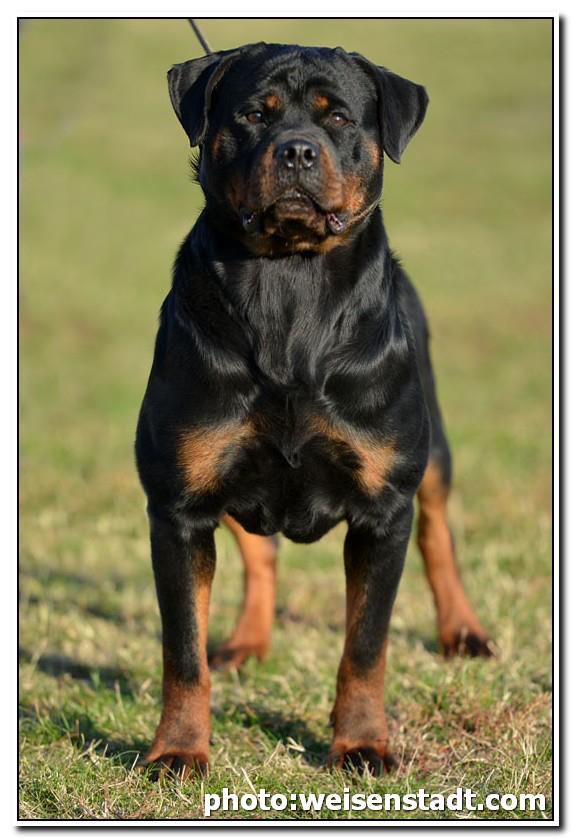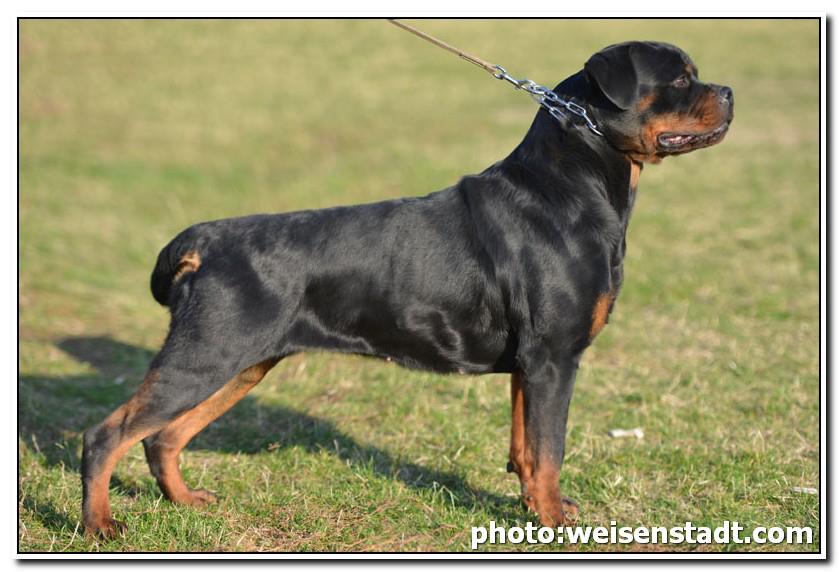 ---
BALKAN YOUNG CHAMPION
GRAND YOUNG  CHAMPION
YOUNG CHAMPION OF MONTENEGRO 
multy V 1 
multy YOUNG WINNER
2 Males Available.  Born 01 Feb. 2016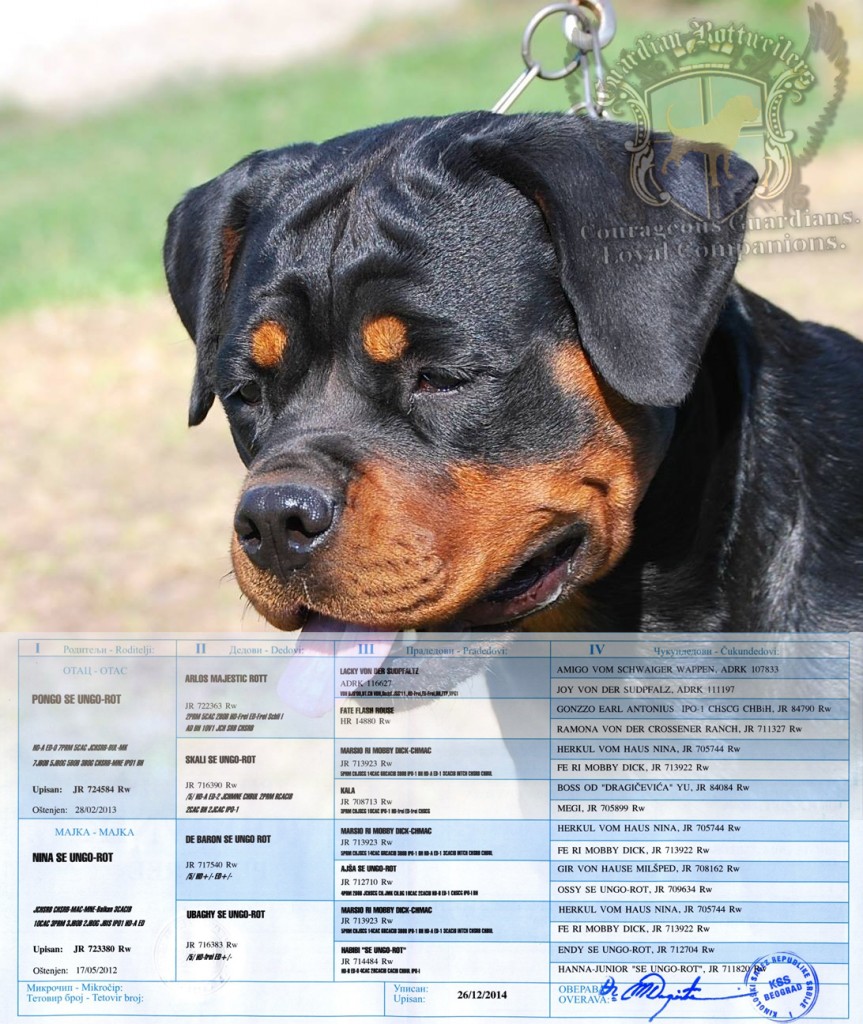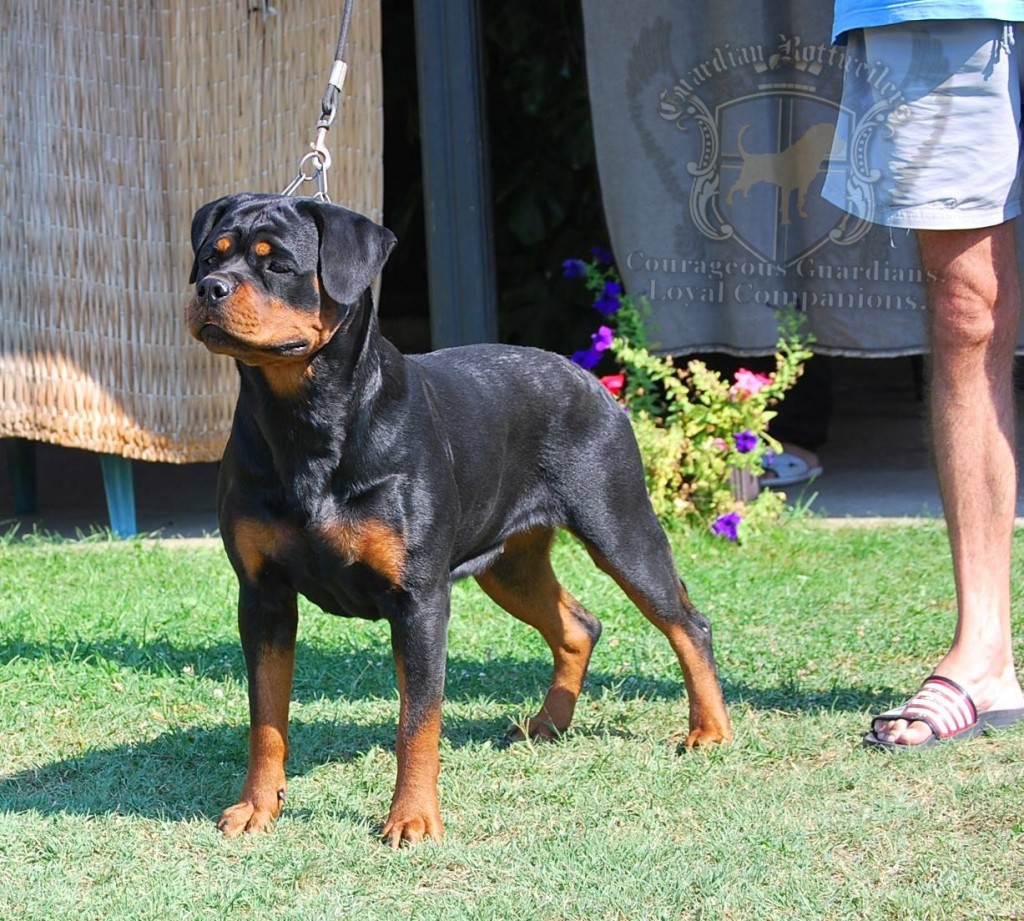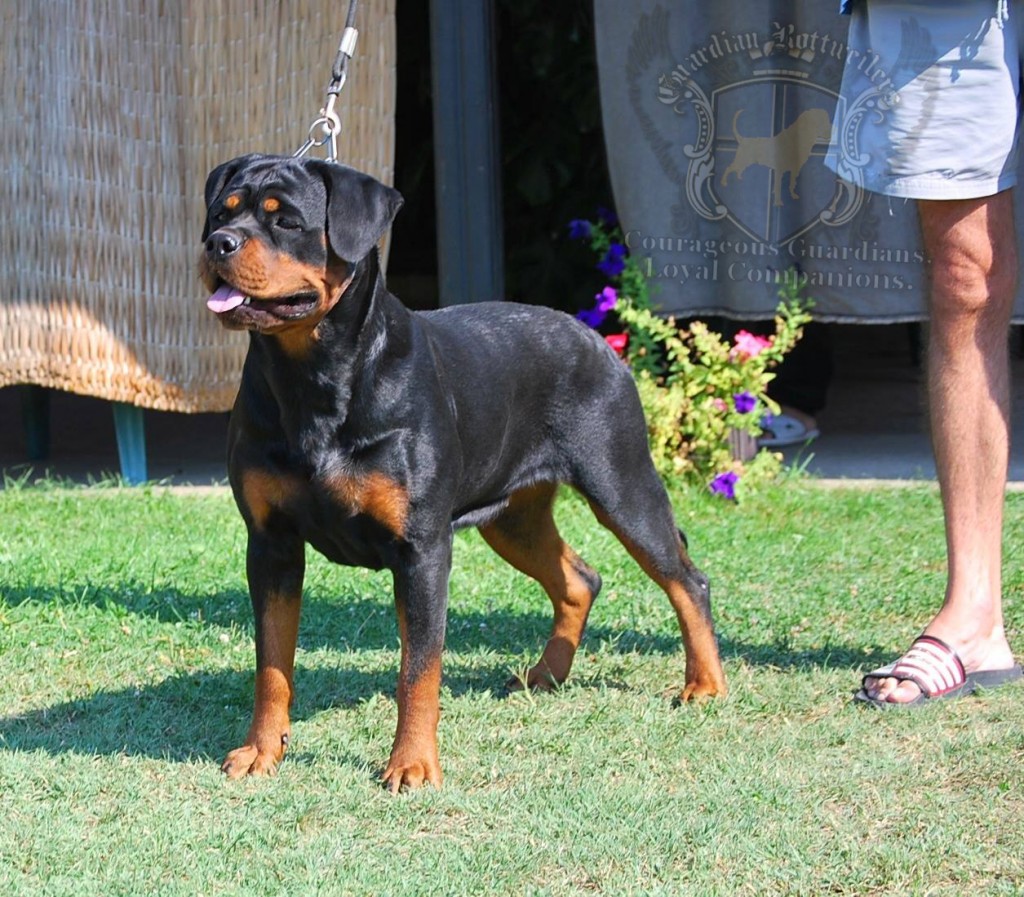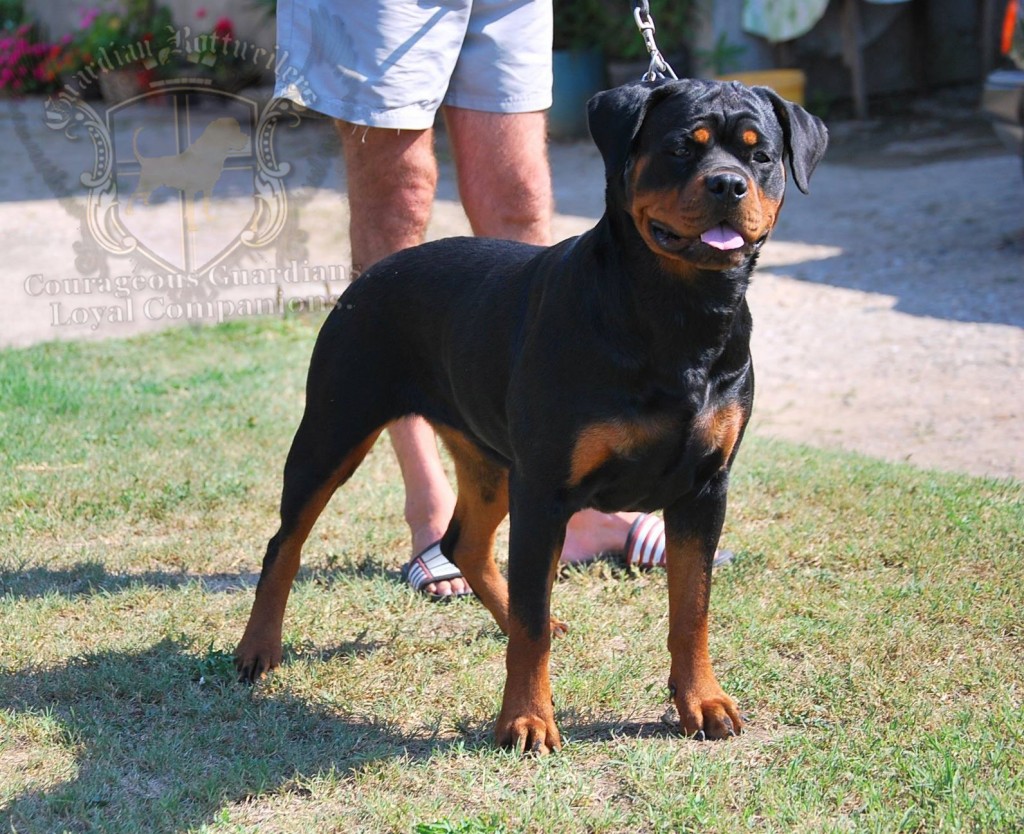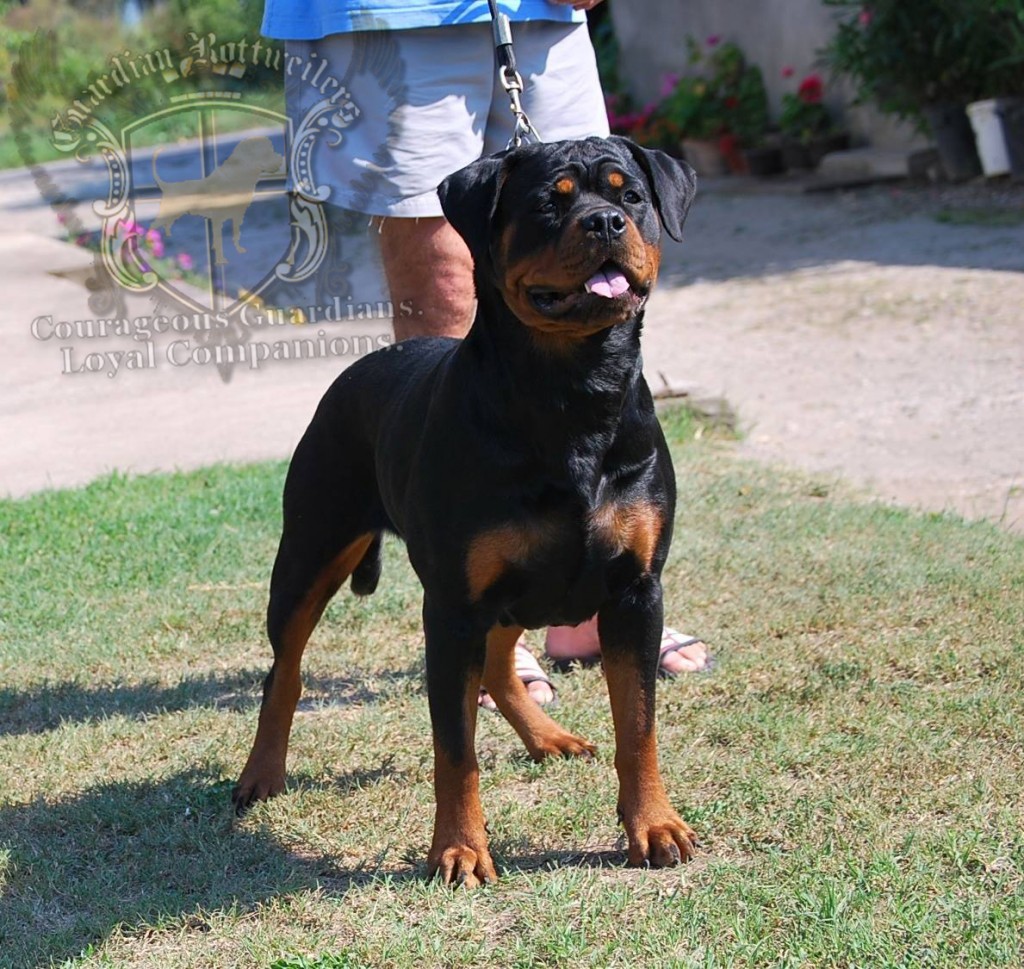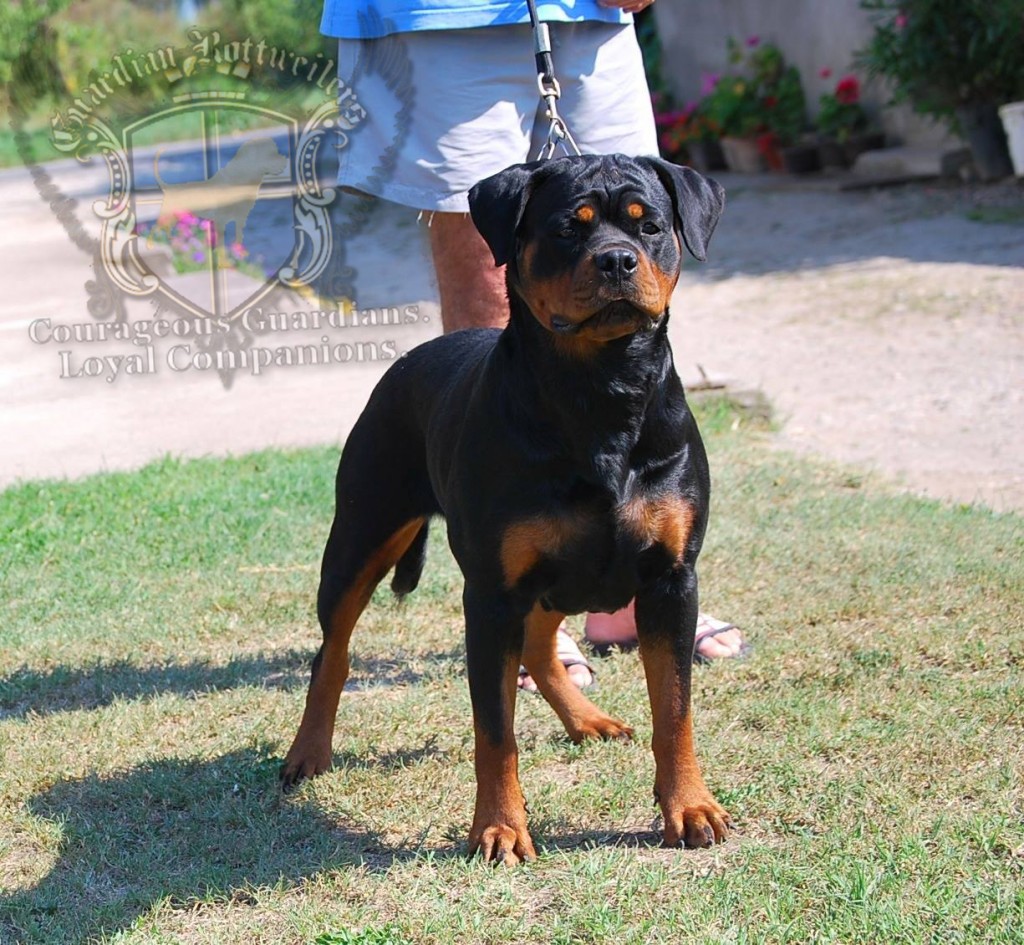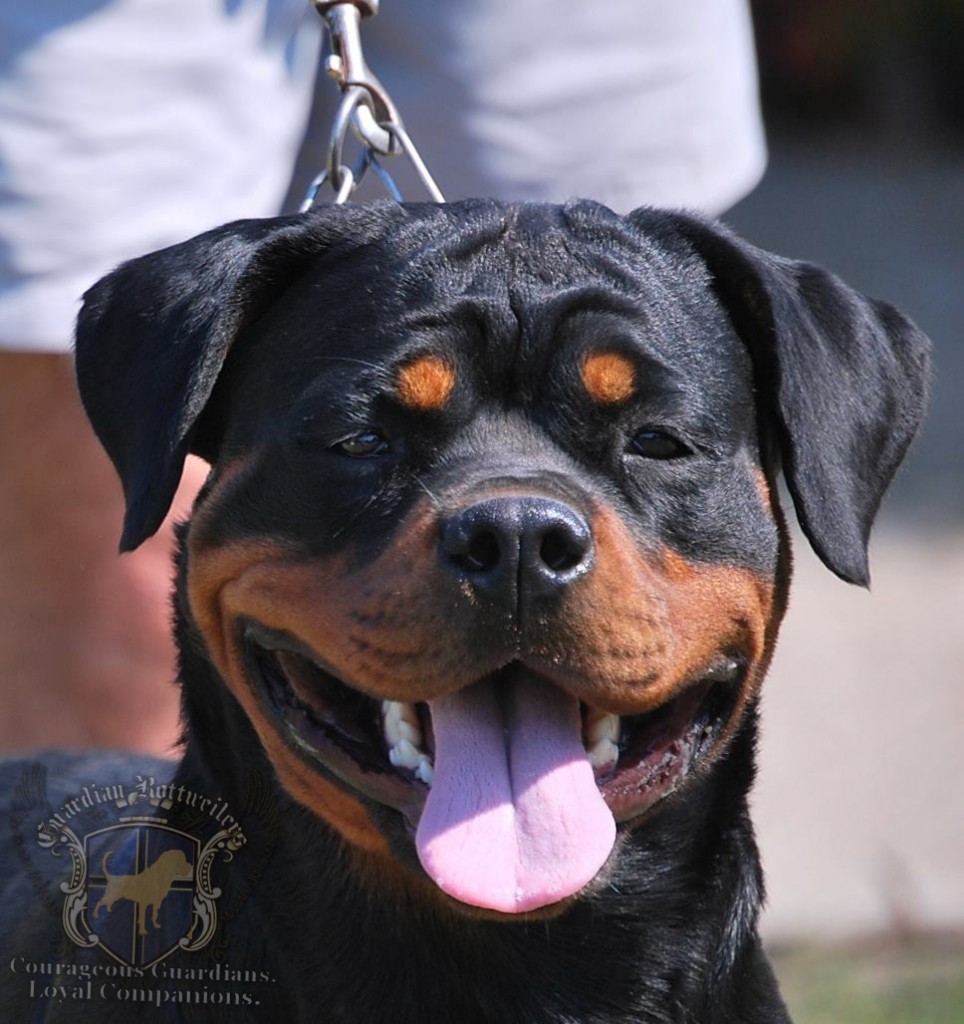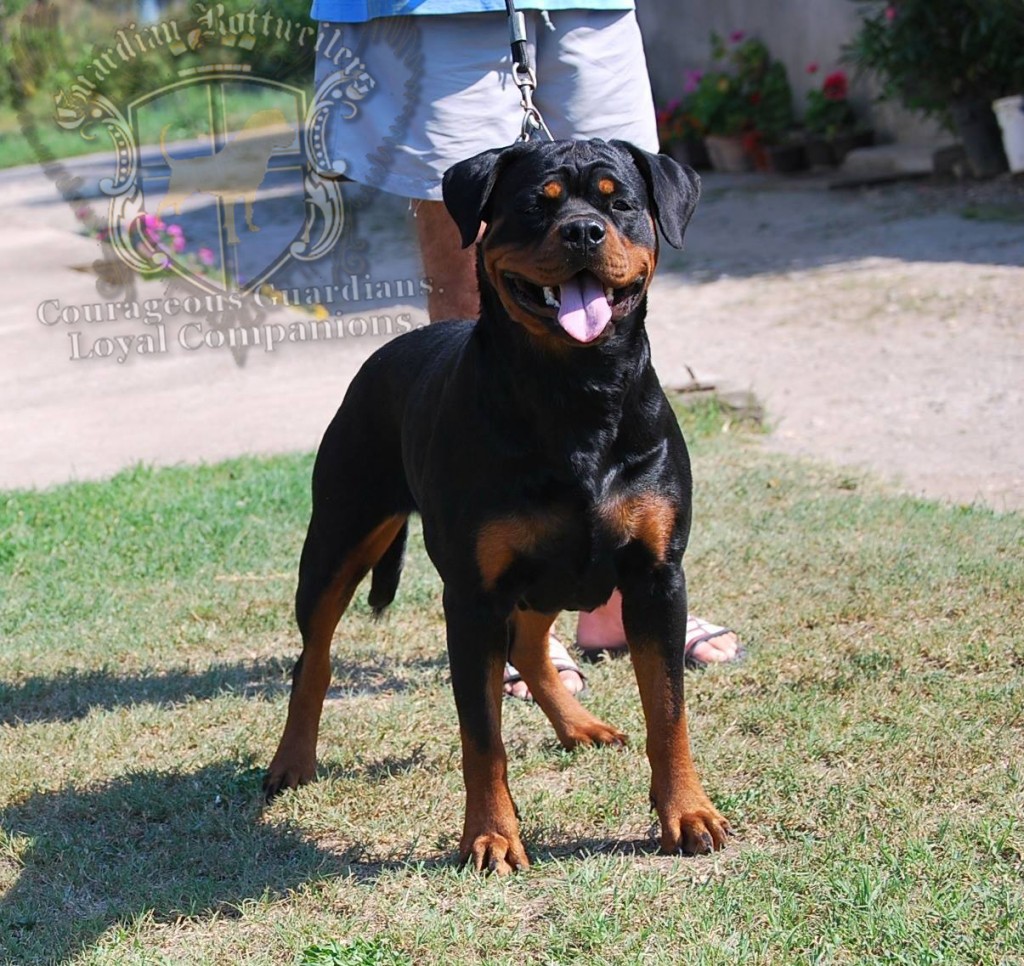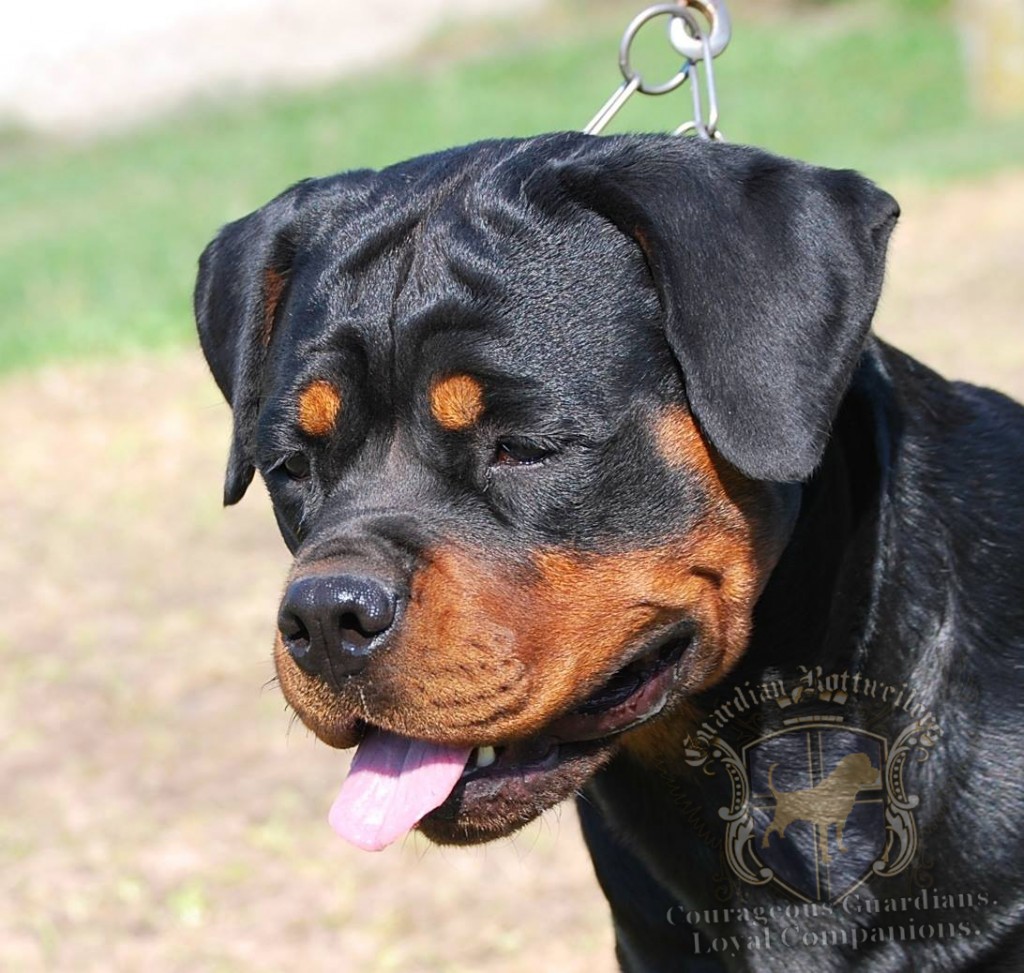 SIRE of DJ Tea:
Multi-Champion Pongo-Se Ungo-Rot has graced the cover of The Total Rottweiler Magazine- the most renowned Rottweiler magazine in the world!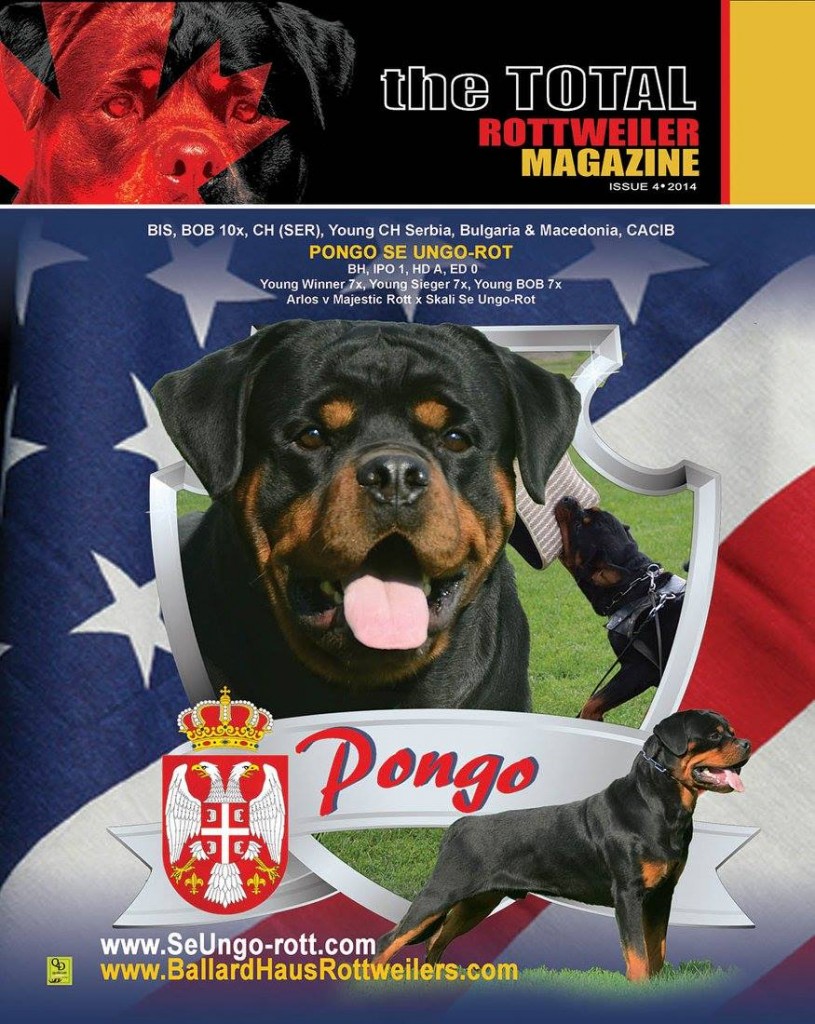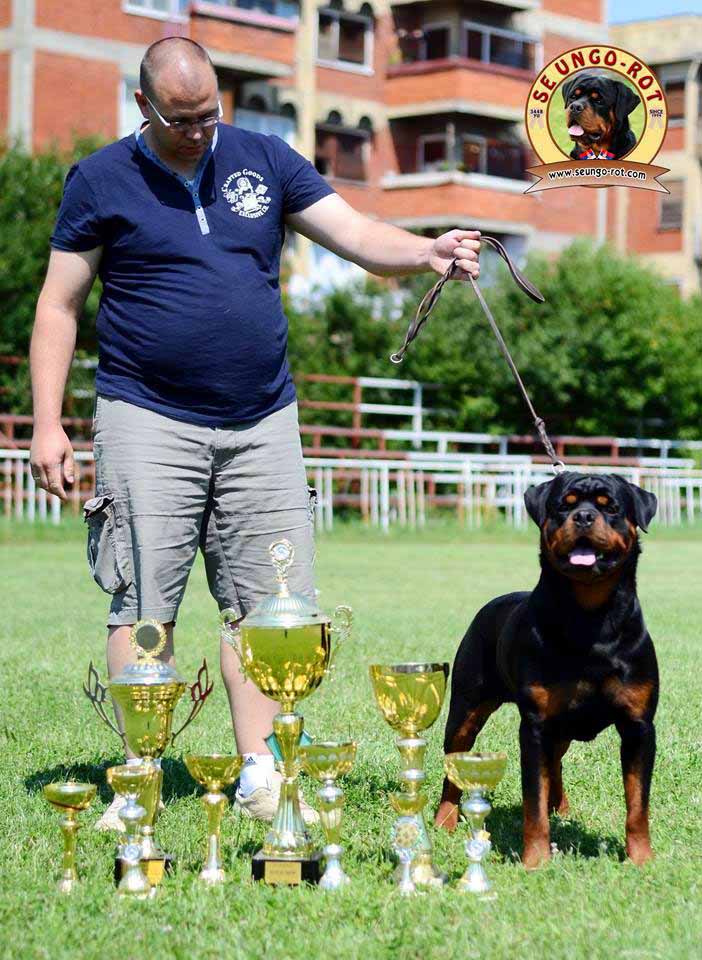 DJ Tea's dam:
Grand Champion Nina Se Ungo-Rot is FULL SISTER to one of our most popular males:
"BEEFCAKE" Maxximum Se Ungo-Rot!!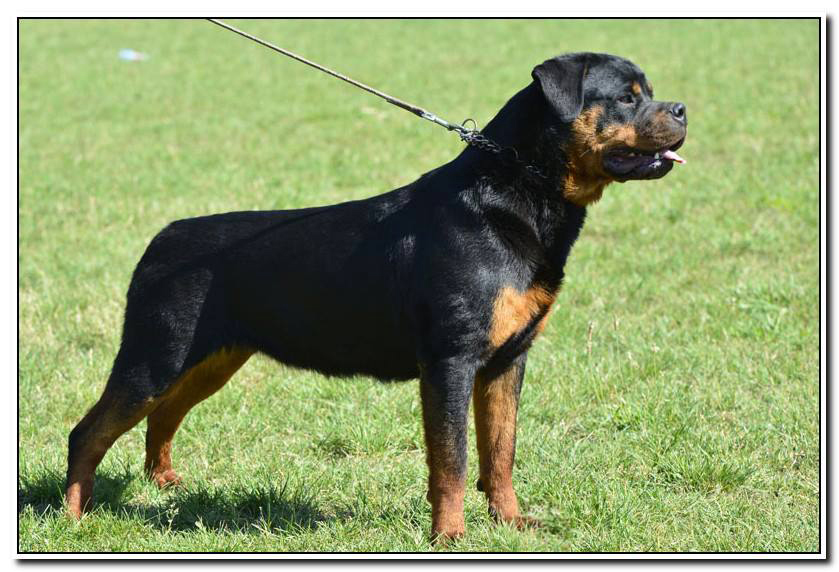 ---
"Sarge" Irk Se Ungo-Rot
Hello Alice. I just want to send you a quick email to let you know how Irk is doing. First of all, his call name is Sarge now.  It was not easy coming up with a name, can't imagine having a child and deciding on a name.  I want to thank you so much for everything you've done to make this happen and for having him available for me. I already love him a bunch. He's so sweet and adorable.  His temperament is phenomenal as well. He's super chill but confident enough that nothing much bothers him. Everybody that has met him just loves him. I took him to the vet today to have a checkup and they couldn't stop raving about him and how beautiful and calm he was. They claim he was their best patient of the day, which is pretty cool for a 12 week old rottie. He just laid there and let them love on him as they gave him a shot and checked is temperature. They gave him stuff for distemper-hepatitis, parvovirus, parainfluenza, and bordetella. They also gave me some deworming pills to give him one 

tomorrow

 and one 

in 2 weeks

. He weighed in a little over 25 pounds.     
      My 2 yr old nephew keeps saying "he's so cute" and my niece claims he's the best puppy ever. He loves playing with them and they keep trying to sneak downstairs to see him, he's not lacking in attention for sure.  Last night went pretty good, not a whole lot of whimpering but he did howl just a few times but if I talked to him just to let him know I was here he quieted down again. He did poop and pee in his crate and had a few accidents today (just pee tho) I've been taking him out quite a lot and he pees every time and poops most times. Ive been working on sit and lay down with him and he's picking it up like a champ. I'm really liking him so far and I believe it'll only get better. He already LOVES riding with me in the truck, he just lays there and relaxes. I'm hoping to enroll him in obedience classes soon. We've been having crappy weather this week and into the weekend, rain and snow mix. The joys of spring in Colorado.    I do have to say tho he's not had any problem adapting at all. We're gonna be good buddies. Thank you again for everything and God bless you and yours. I've attached some pics for you to see how he's doing as well. Sorry ever sentence is crammed together, I'm not a writer 🙂   
                                                                                                                   sincerely, LaMar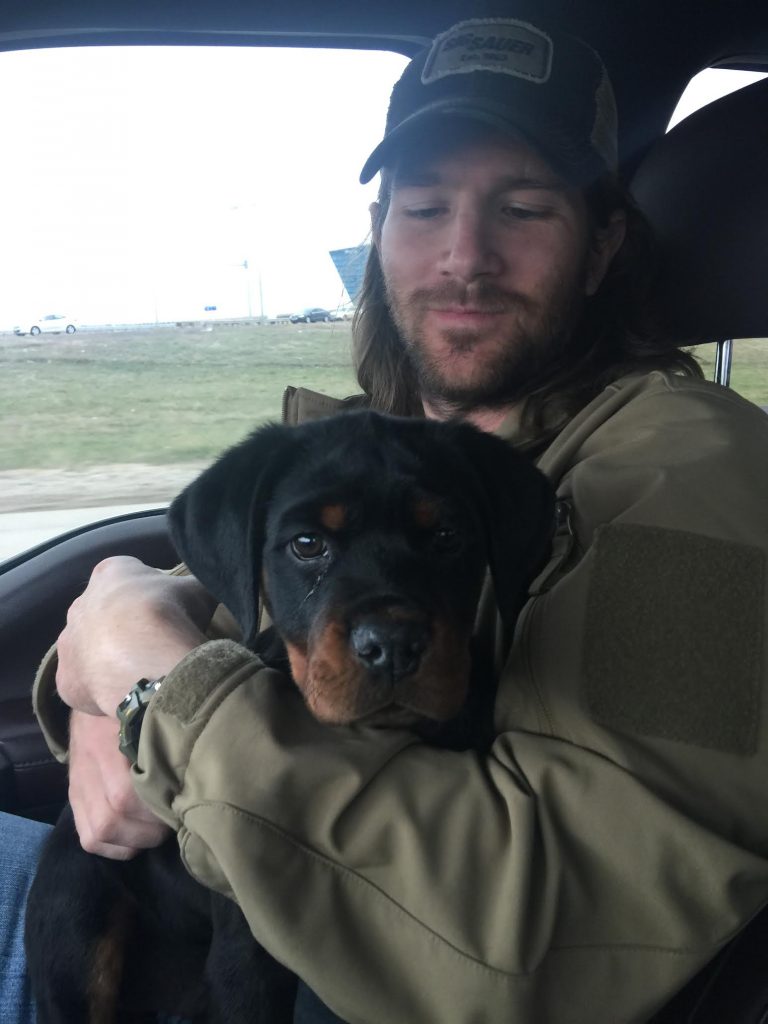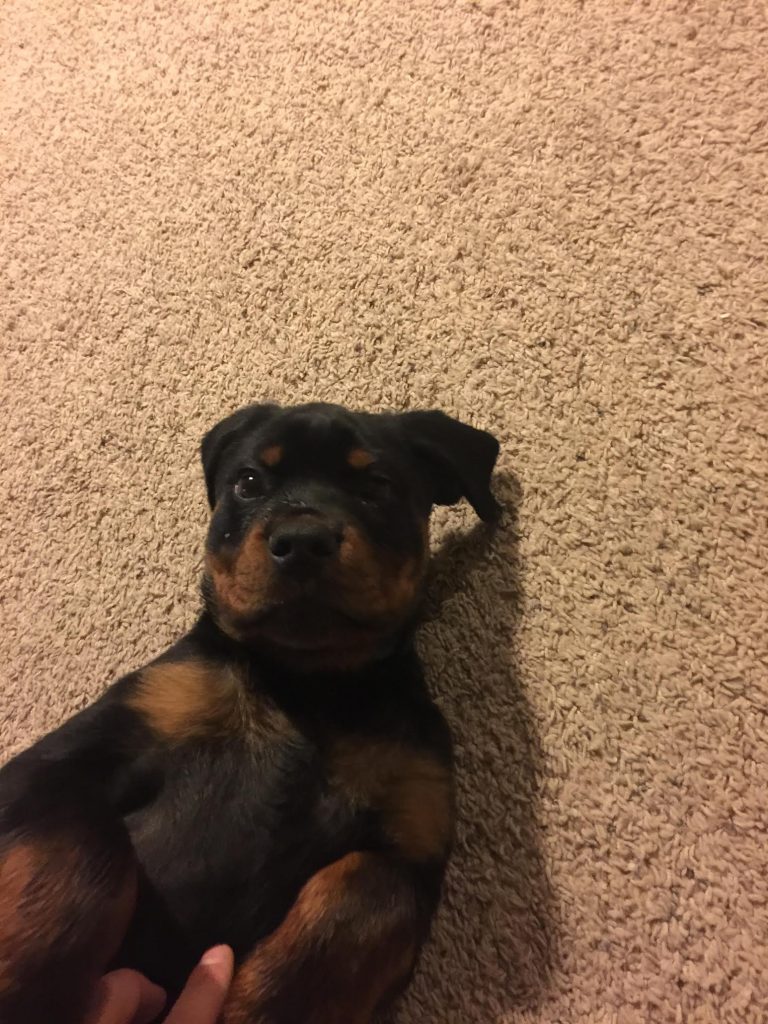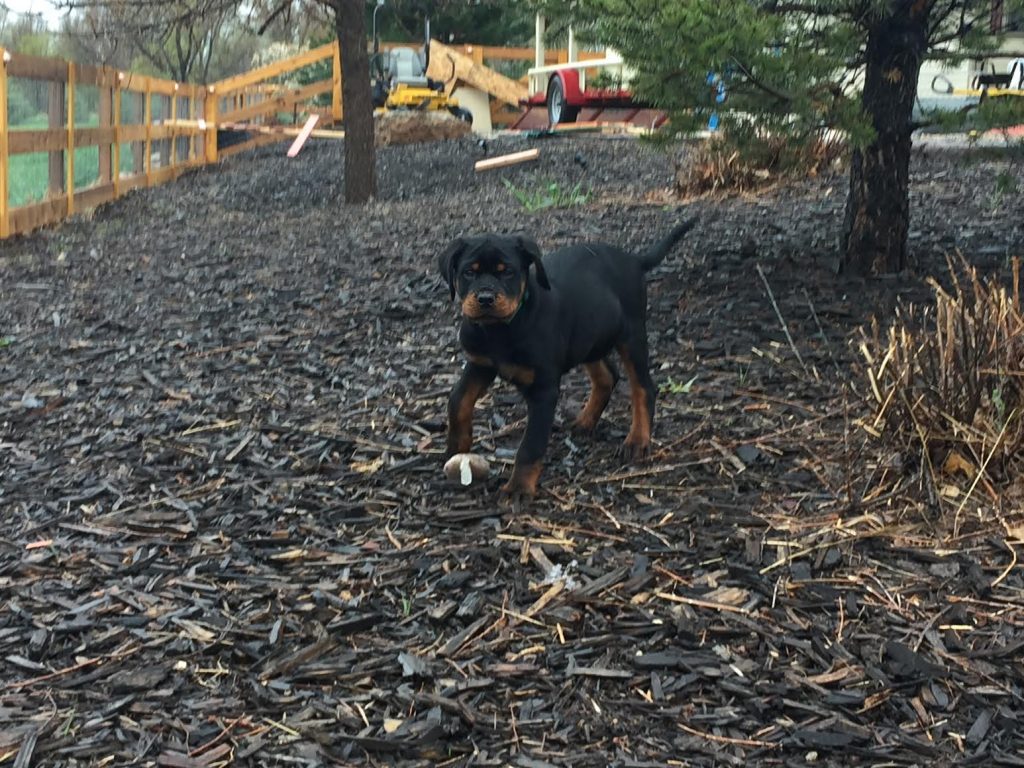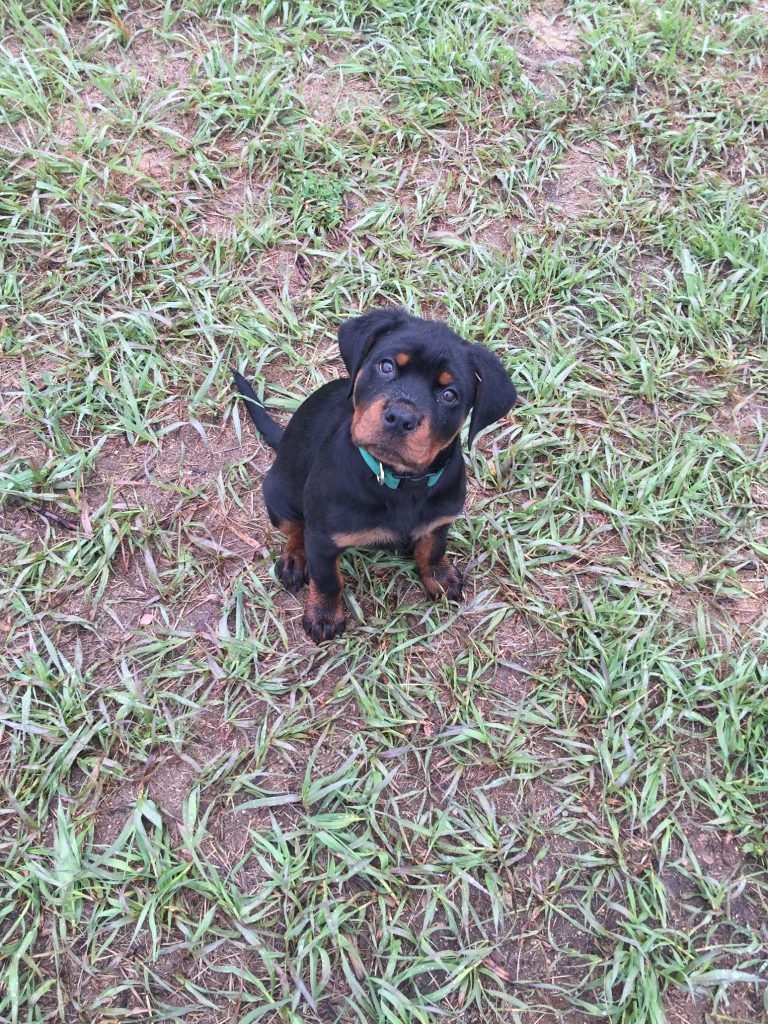 Hello there. Hope everything is great and joyful there in Indiana for you and yours. Everything is going great here in colorful Colorado. Sarge/Irk is doing great and I have no regrets whatsoever buying him and all the things I've had to do so far. The only thing I would change if any is that he did take a chunk out of my bank account and continues to do it 🙂 I knew it was going to happen but you get what I mean, you're doing it on a way bigger scale than I am even. He's a great great dog and super smart, sometimes maybe to smart. He can be a little stubborn but, lucky for him, so am I 🙂 Like I'm teaching him things obviously and he knows exactly what I want him to do but he'll just look at me or lay down and not listen. As soon as I get a treat he'll do it then, I'm trying to keep him from doing that too much but rewarding him with affection more than with just treats. He's a super confident chill pup tho and everybody just loves him. I've had so many people threaten to take him and I always tell them that they better do a good job the first time because I'm packing and I know how to use it 🙂   And he's such a chic magnet it's almost unfair. I took him to the park the other day and I literally had like 6 girls sitting around us petting and listening to every word I had to say. I have to use great responsibility with such great power 🙂   It's been pretty busy here lately with work and all that but I'm hoping to get him into obedience training soon. There's people that tell me that I don't need it because he's so smart and learns quickly but I still want to and I know that I'll probably learn more than him anyway and it'll just increase our trust and bond.  He's growing up fabulously with my niece and nephew and they think the world of him. Like they want to tell him hi and bye more than they do me :/  He's awesome with them and just loves all kids in general. My (almost 3 yr old) nephew and him are 2 peas in a pod when they're together and its awesome to watch. I would like to thank you again for making this happen for me and everything you've done. I took him to my favorite gun shop here and the manager of the store has a rottie and he told his guys that anything I buy is 10% off because we're family now. I'm telling you its pretty amazing whenever I take him out and I take him with me whenever I can. He loves riding in the truck and sticking his half his body out the window like he owns the world.  Anyways, I could keep going all day about him. He's a great boy for sure. No bad habits other than maybe he tries to chew on anything he can but I know that's also a puppy/teething thing.  God bless you and your clan there and hope all is well with y'all.         LaMar 
---
"Zeus" Joy Se Ungo-Rot and "Trinity" Jenny Se Ungo-Rot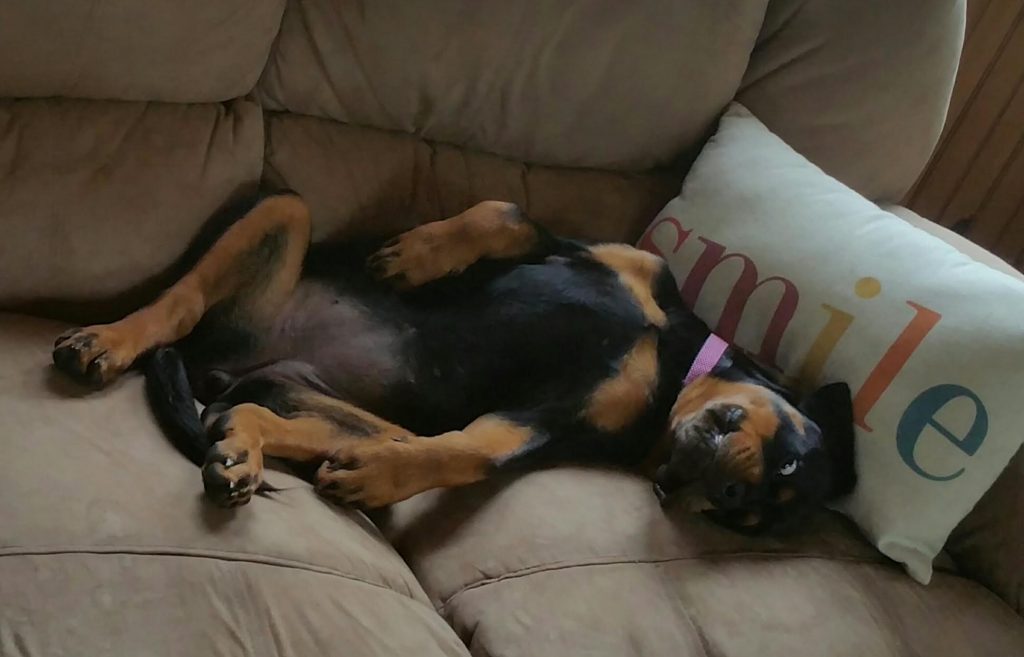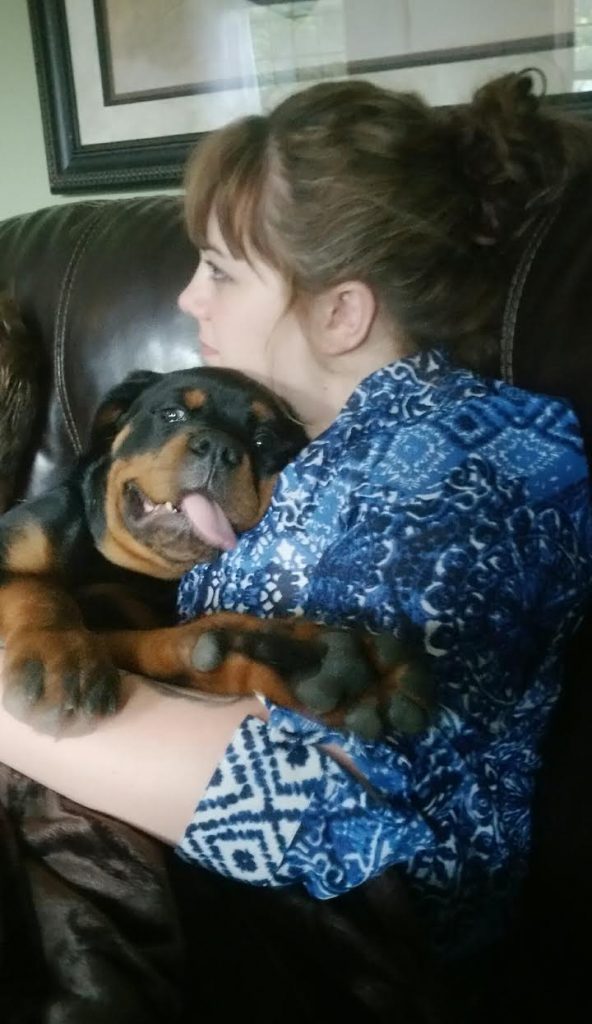 Here are a few pictures of Zeus and Trinity, not sure if you can tell them apart.He is wearing a red collar and she is wearing pink. Only she can get on the couch. My daughter is holding Zeus while watching a movie. 
(Visited 44 times, 1 visits today)