Import: Hector and Hogar Kick Power
Sire: Magnum Kick Power
(Eminem vom hause Edelstein x Black Diamond of Nicola's Lion)
Dam: Daysie Von Radula Hause
(Mauser of Nicola's lion x Arizona Von Radula Hause)
Born: 25 October 2020
HOGAR IS RESERVED!
HECTOR IS RESERVED!
SORRY, NO PUPS AVAILABLE FROM THIS BREEDING

These big boys are as sweet as they are beautiful.  Hector is a mini-me for Mauser if there ever was one!  Same head type, same deep stop, and my favorite, same gorgeous dark markings.  He will only get darker as he gets older, so if he is already this dark, he is going to give his grandfather a run for the money!  Hogar, on the other hand, reminds me very much of a young Magnum.  Strong head type, very deep stop, and very clean markings in a rich mahogany.  FIRST MAGNUM KICK POWER PUPS IN THE US!!
Sire:
Magnum Kick Power
(Eminem vom hause Edelstein x Black Diamond of Nicola's Lion)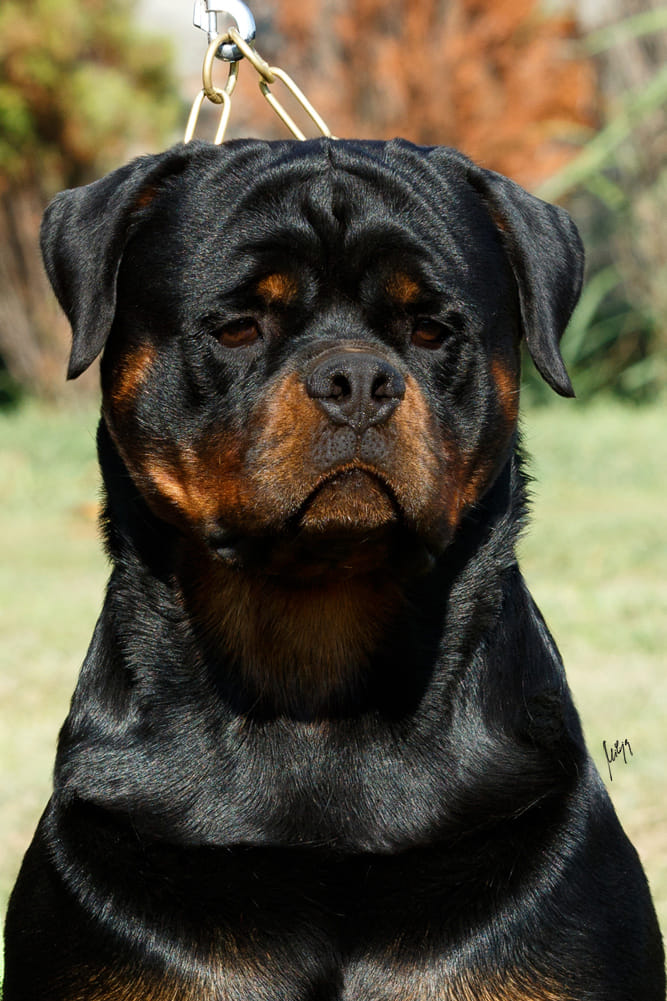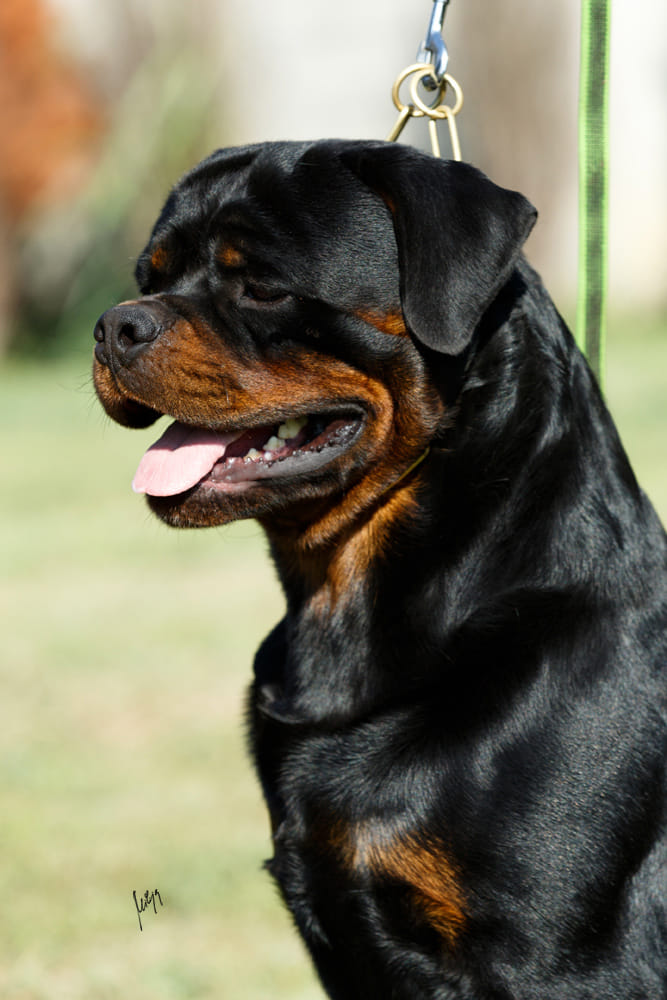 Dam:
Daysie Von Radula Hause
(Mauser of Nicola's Lion x Arizona Von Radula Hause)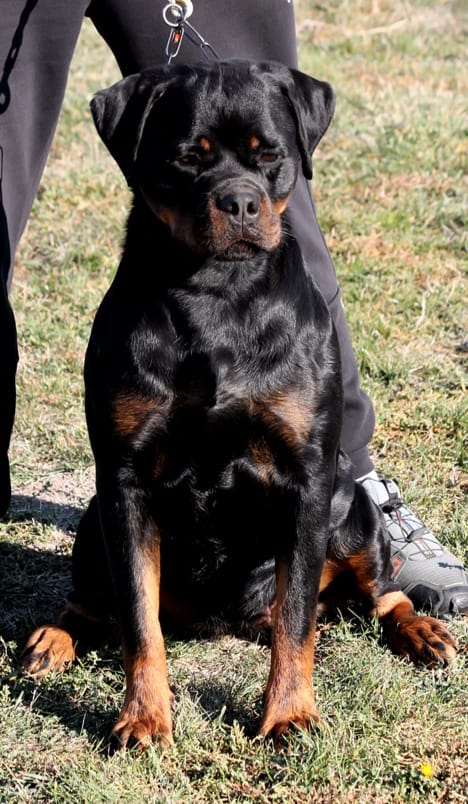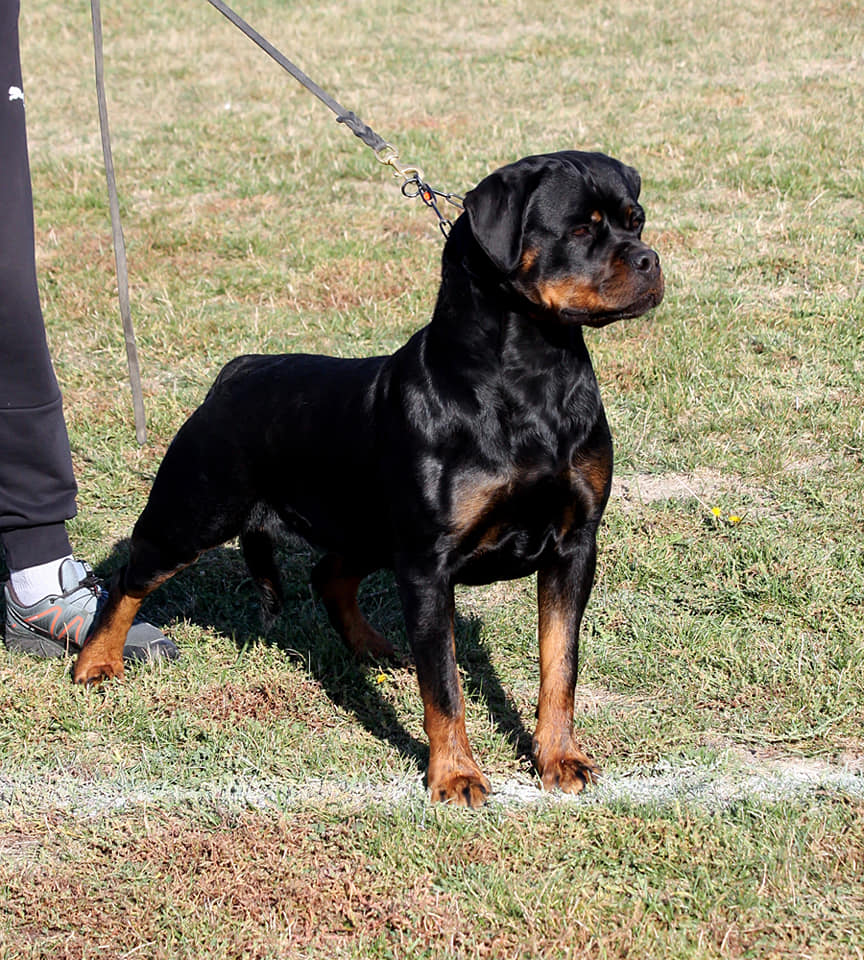 Champion Mauser of Nicola's Lion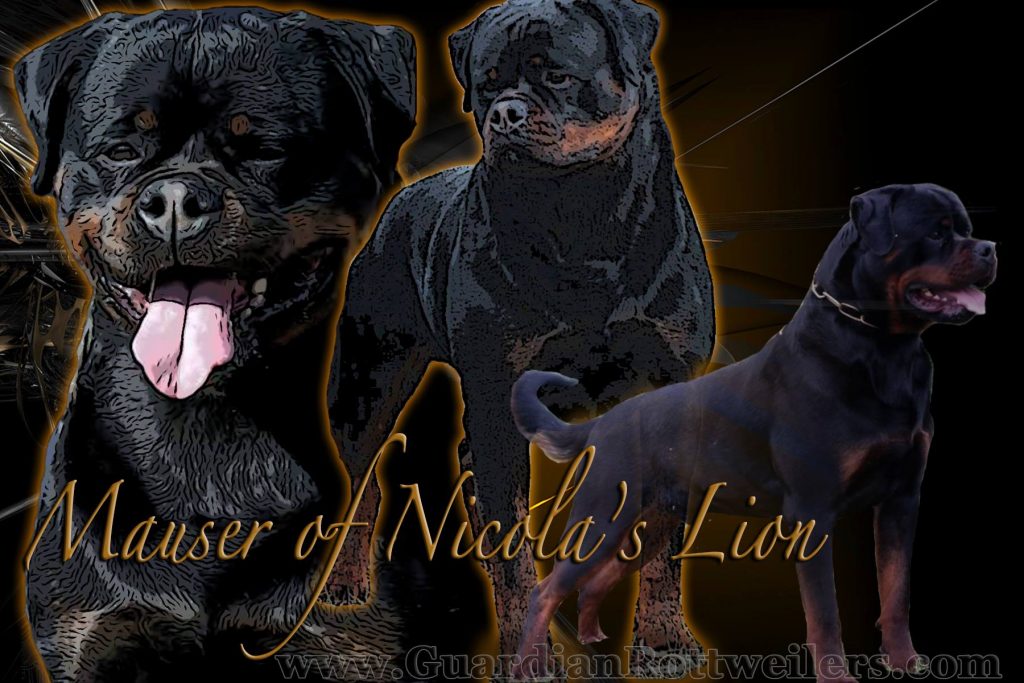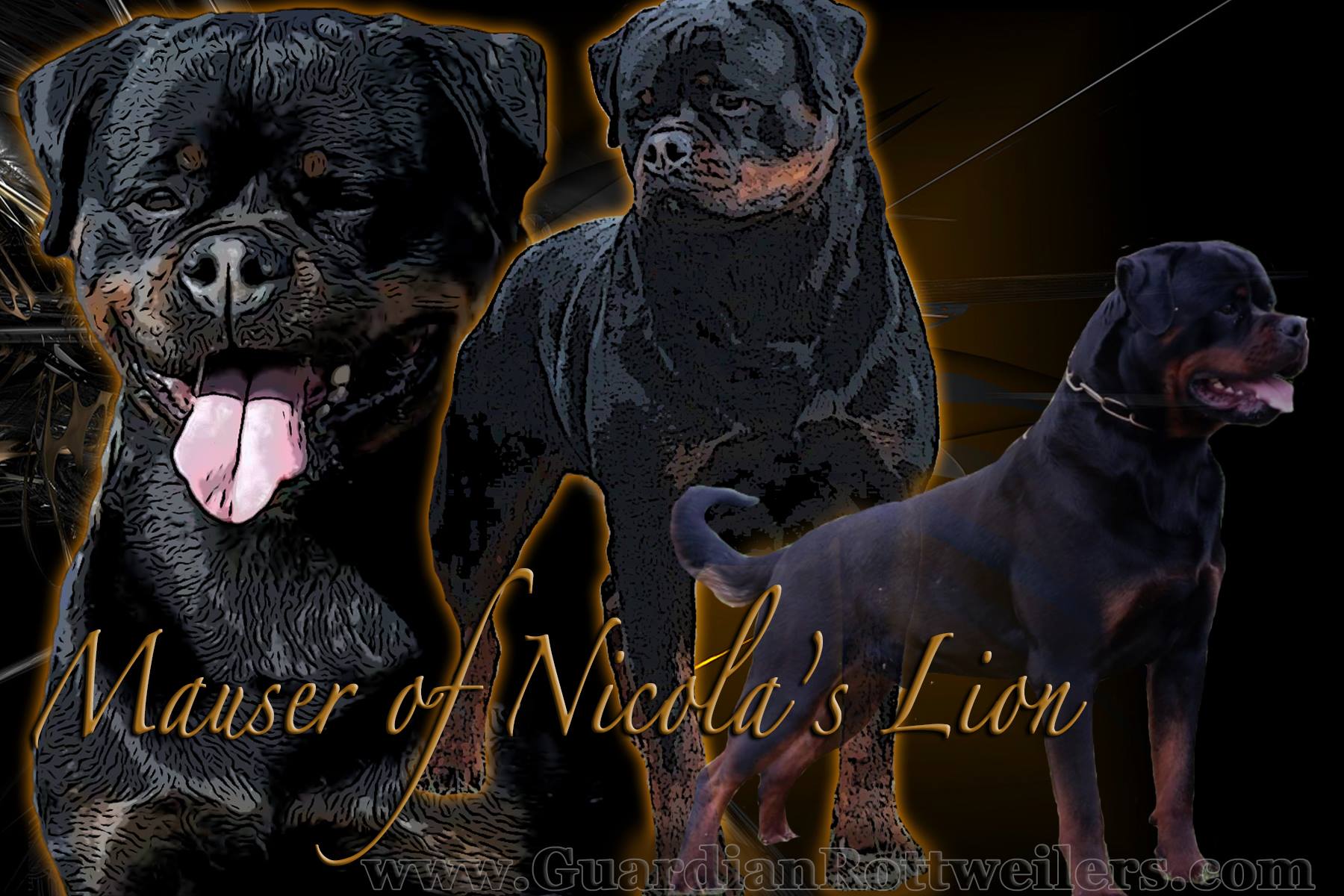 Sire: Zews of Nicola's Lion
Dam: Fanta of Nicolas Lion
HD-A , ED-0
DNA
IPO 1
JLPP – Free
Adult CH. SERBIA
Adult CH . BOSNIA
11.06.2015. World Dog show : V2 -Intermedia class (judge: Nicola Parrini)
25.07.2015. Clubsieger Belgium : V1- Intermedia class (judge Srdjan Knezevic)
26.07.2015. ADRK Nordseekutenshau: V1,JCAC – Young class (judge: Siegmund Trebschuh)
16.08.2015. Sremsieger show – Stara Pazova: V2- Open class (judge: Olga Grin)
28.08.2015. ADRK spec. rottw. show.: V-intermedia class (judge: Uwe Peterman)
29.08.2015. ADRK KS: V- Intermedia class (judge: Helmut Weiler)
19.09.2015. Balkansieger: V2, R.CAC -Intermedia class (judge: Zec Vladimir)
20.09.2015. Macedoniasieger: V1, CAC- Intermedia class (judge: Olga Grin)
04.10.2015. CACIB Gradacac: V1, CAC, CACIB , BOB – Intermedia class
04.10.2015. CAC Gradacac : V1 , CAC , BOB -Intermedia class
10.10.2015. CACIB OBrenovac : V1, CAC-Intermedia class(judge Gere Tibor)
17.10.2015. CACIB Pozarevac : V1,CAC, R.CACIB -Open class (judge Dragan Babic)
25.10.2015. CAC Debeljaca: V1-CAC-DERBY WINNER-Intermedia class (judge: Milenkovic Branko)
01.04.2016. Special.show.Senza Frontiere : V3,Open class (judge Olga Grin)
03.04.2016. Klubsieger Italy : V1 CAC, Working class (judge Olga Grin)
01.05.2016. Klubsieger Serbia : V1, AUSLANDSIEGER SERBIA Working class (judges: Stojadinovic Radisa and Siegmund Trebschuh)
20.05.2016. Klubsieger Lithuania : V2 ( judge Vinico Di Paolo )
29.05.2016 .Special show Kovin : V1 , CAC ( judge Dragan Babic )
25.06.2016 . Alten Festunf Sieger : V1 – Working class (judge Srdjan Knezevic)
21.08.2017 . ADRK – Klubsieger Germany – V – Working class (judge Uwe Peterman)
(Visited 452 times, 1 visits today)