*This Rottweiler is not owned by GR, but we may have worked with his/her owner, handler or breeder, incorporated him/her in our breeding program, trained or handled him/her or simply respect their contribution to a breed we love.*
Lejdi House of Stanisic Lu-Fi
Sire: Dino of Nicola's Lion
Dam: Holi House of Stanisic Lu-Fi
Born: 13 Nov 2016
KSS# JR 75003 Rw

I love this happy, bubbly ray of sunshine so much.  She exudes pure joy and always has a smile on.  Lejdi (pronounced Leddy, very similar to Letty, Dom's girlfriend from Fast and Furious- which is perfect for her!)  Lejdi has excellent drive and such a fantastic character.  Overall conformation for Lejdi is phenomenal.  She has a perfect topline and a nice square frame.  Lejdi has very clean markings with rich mahogany color.  Her bone and substance are everything you would expect from a Dino daughter.  Head type is incredible.  She has 1A eyes- the darkest possible and the most perfect and desirable per ADRK German Standards.  Mouth pigment is also as dark as possible.  Light eyes and pink gums are becoming an epidemic with this breed- both faults and both hard to breed out.  Head type on Lejdi is strong without being so extreme that conformation is compromised.  She has a deep stop and full muzzle with a correct 60/40 split.  Such an incredible young female and I cannot wait to see where her career leads.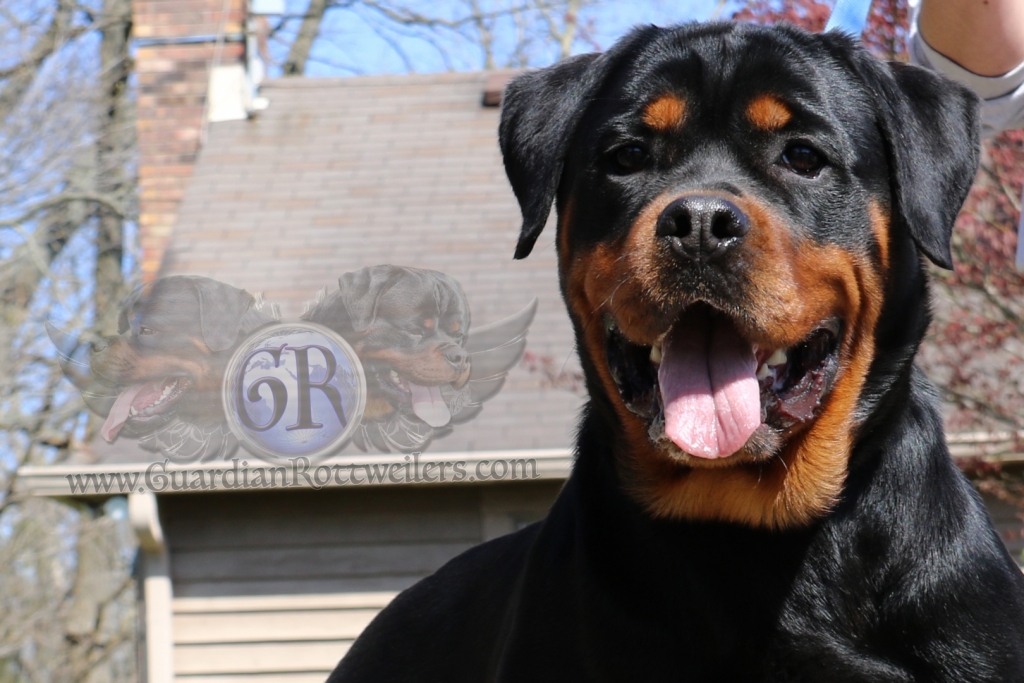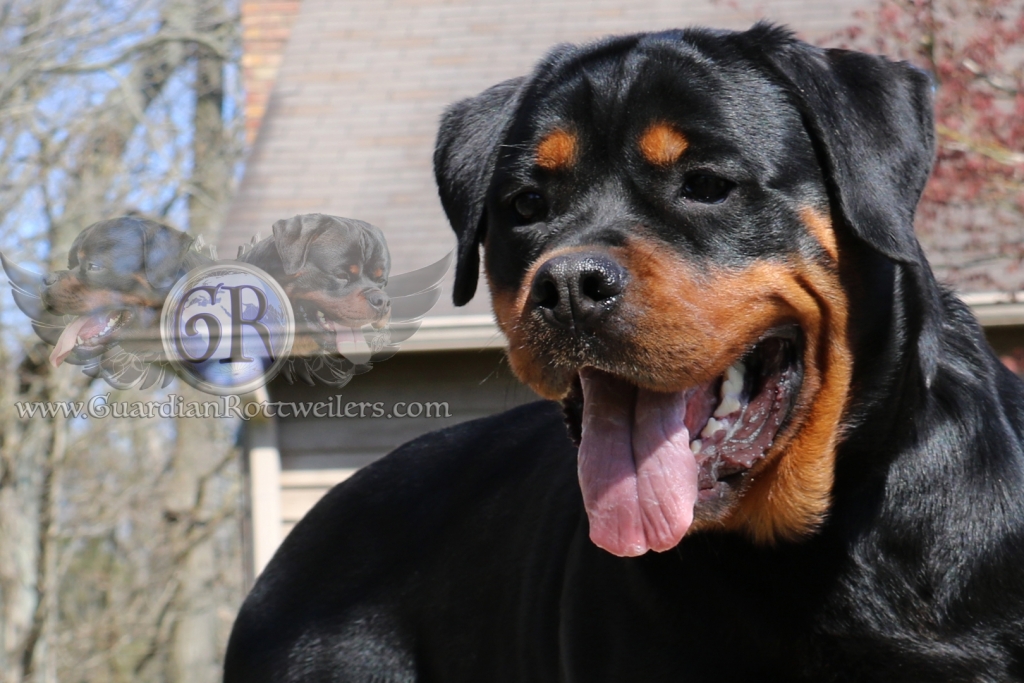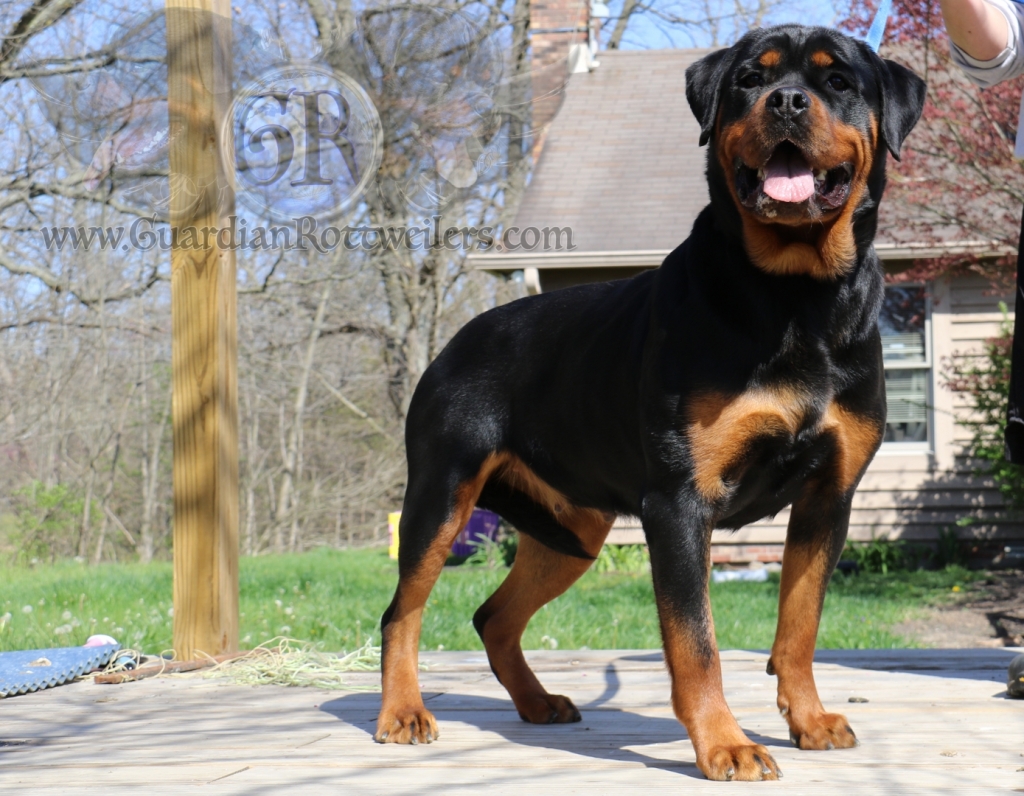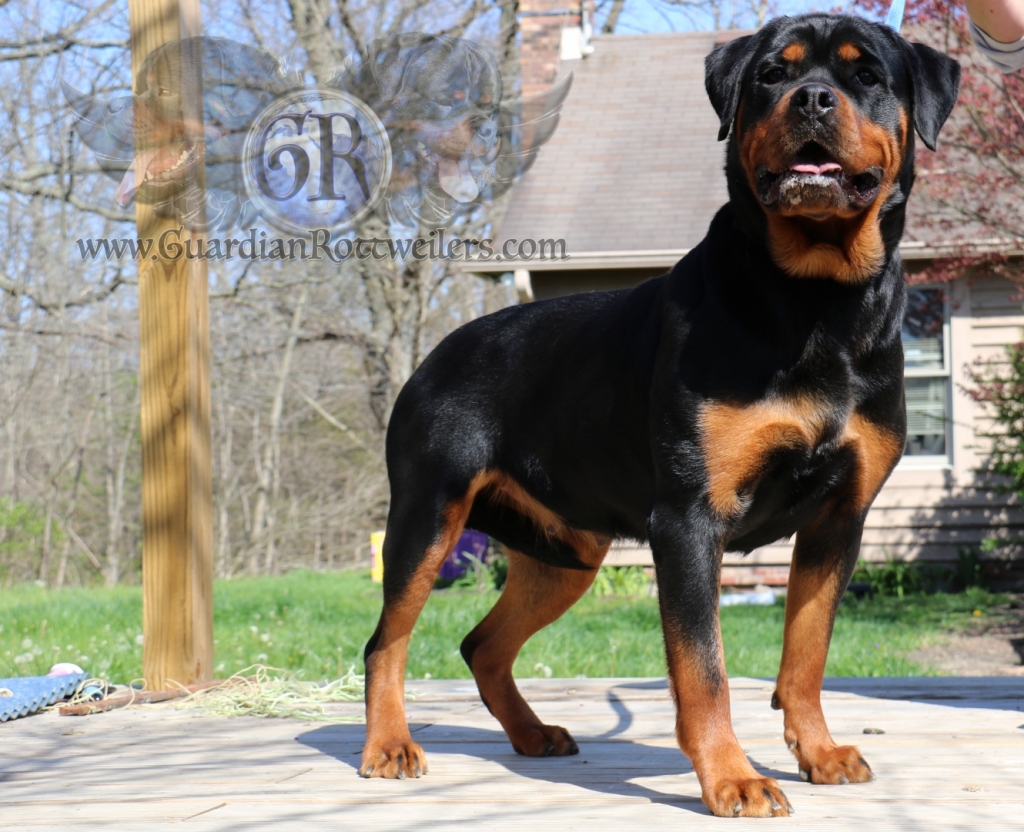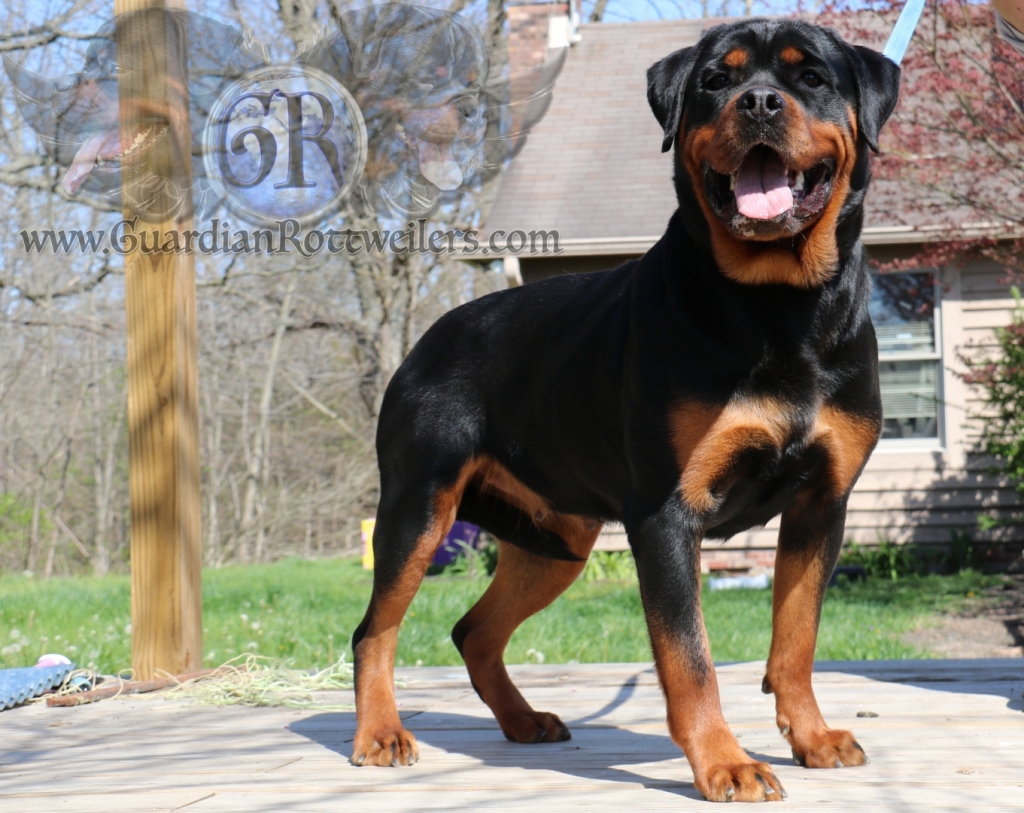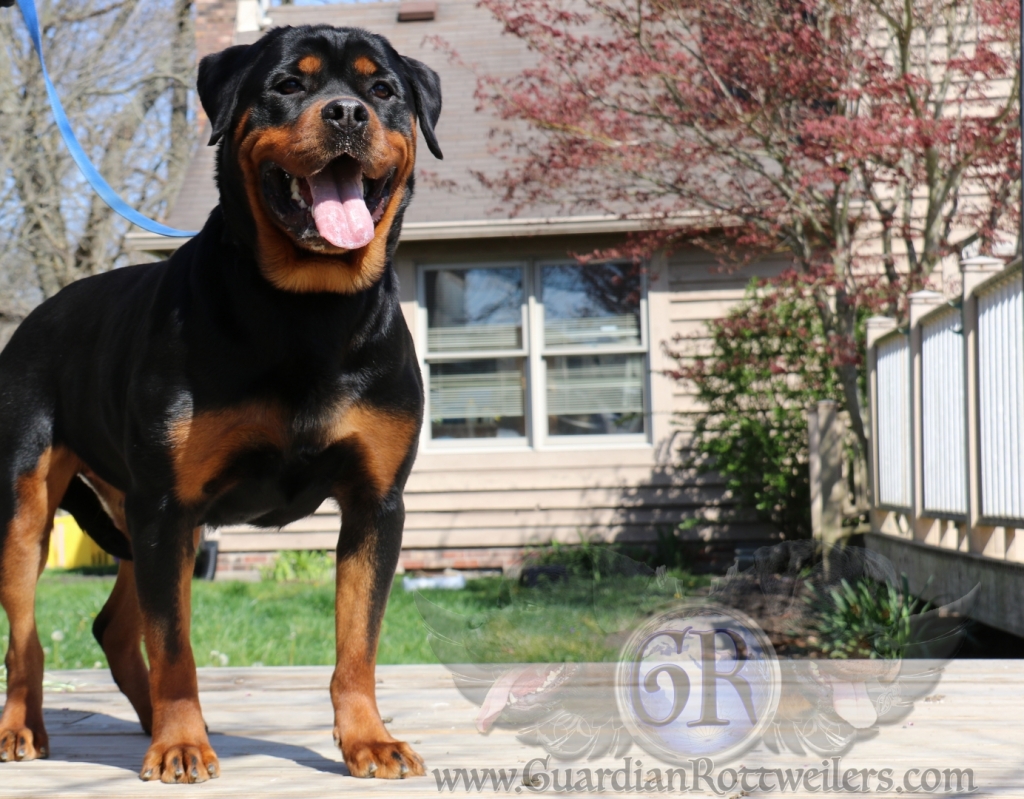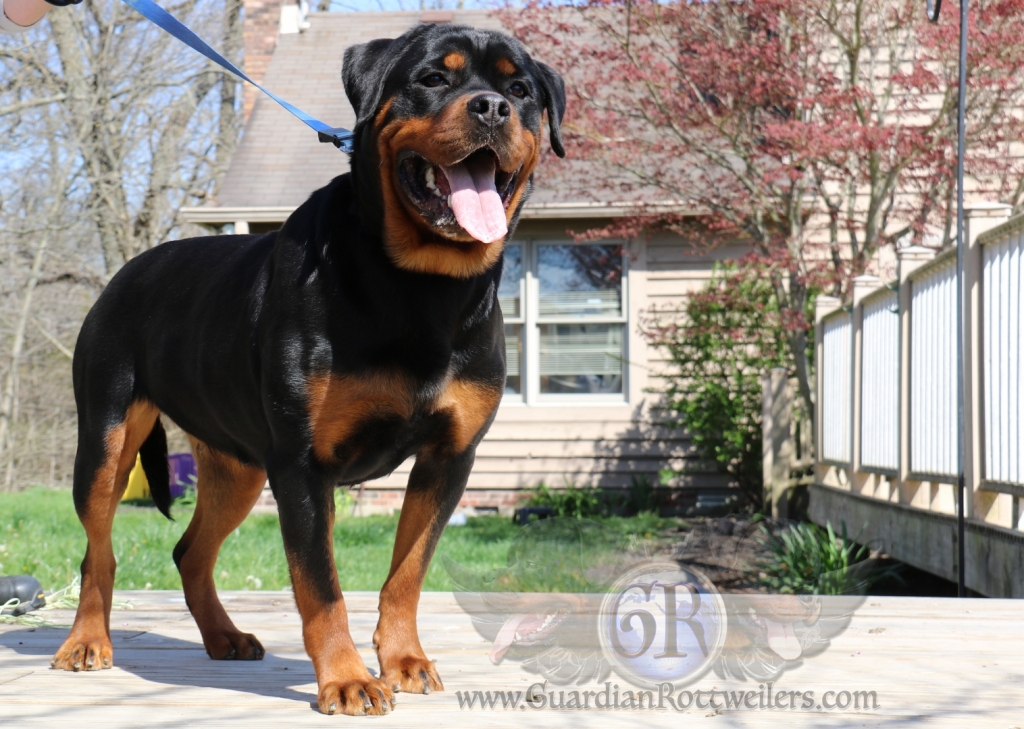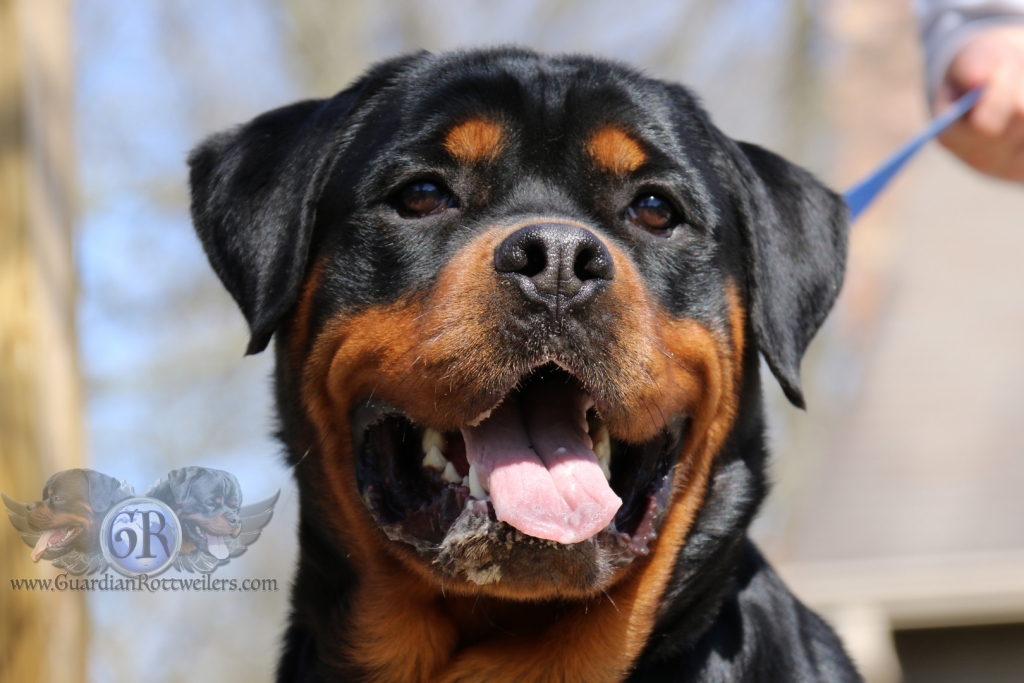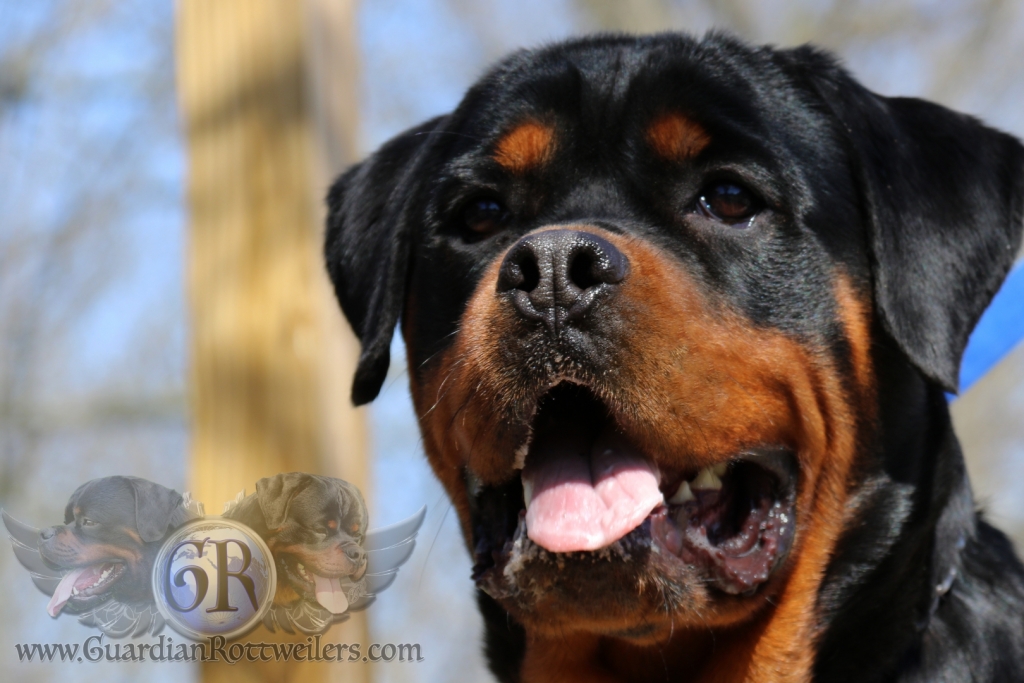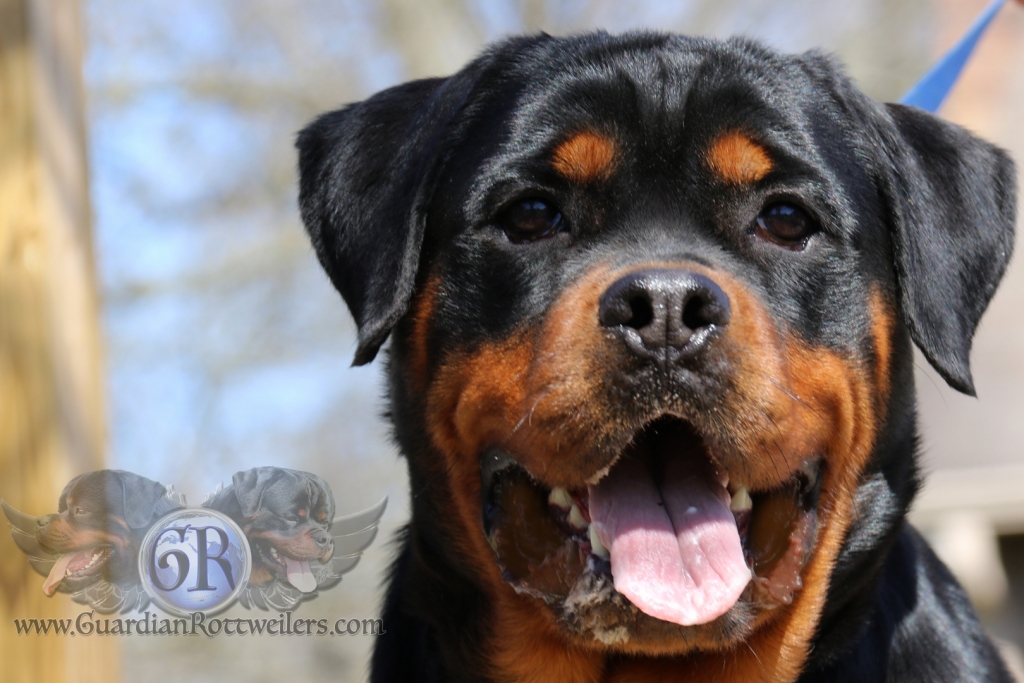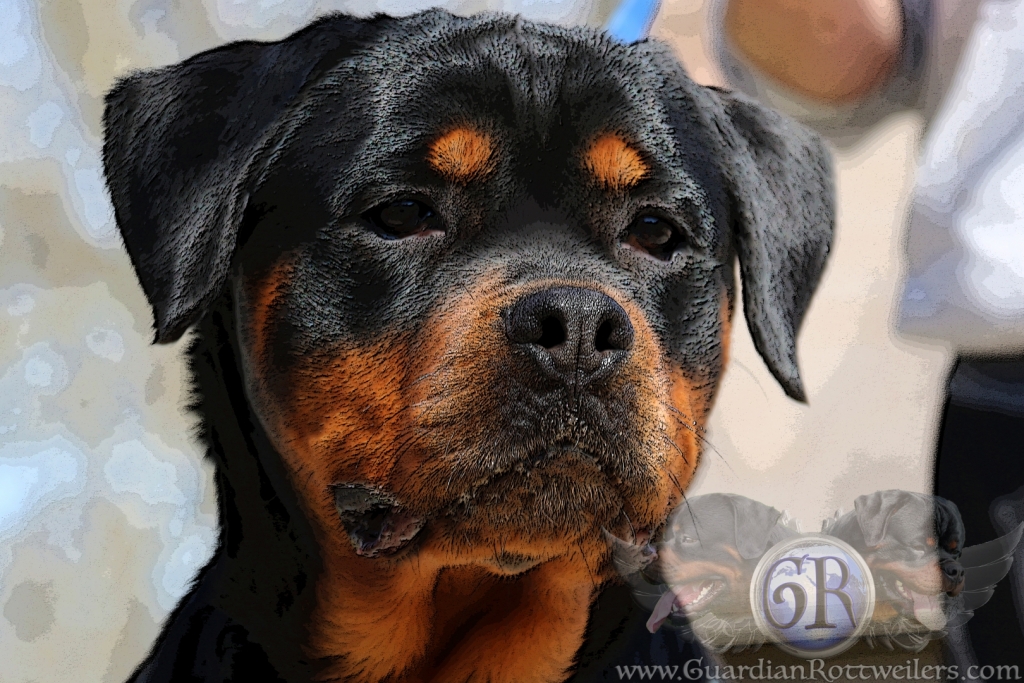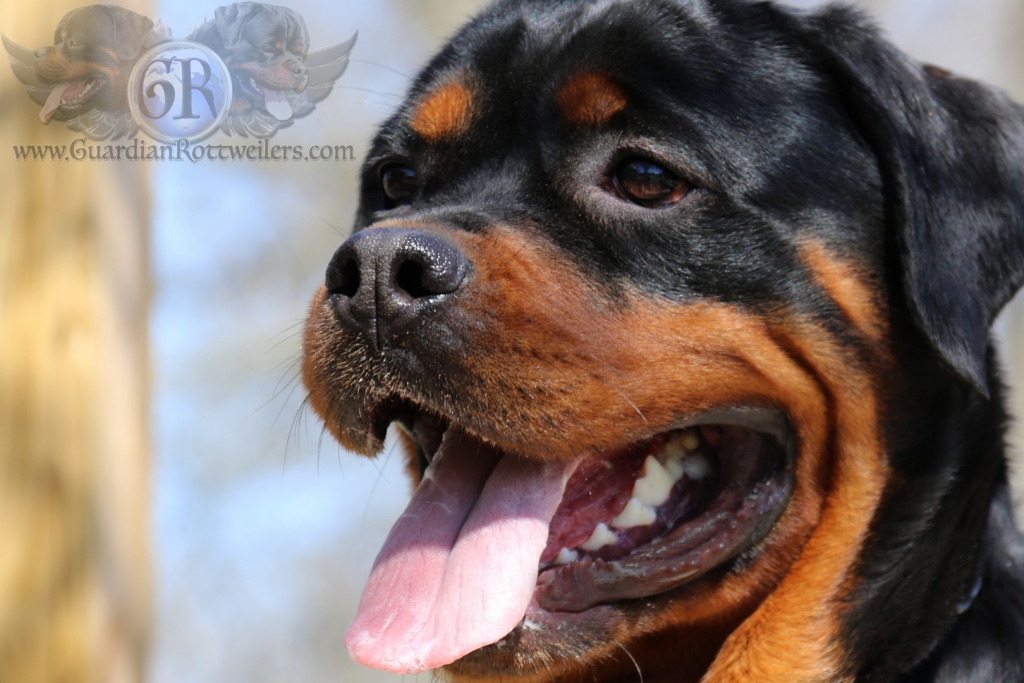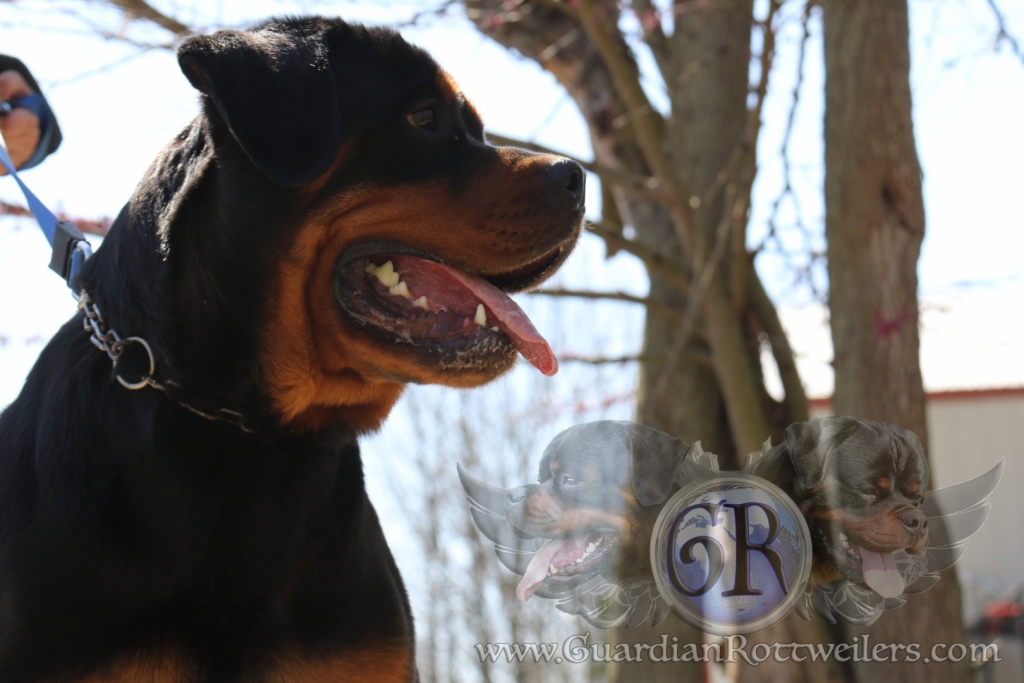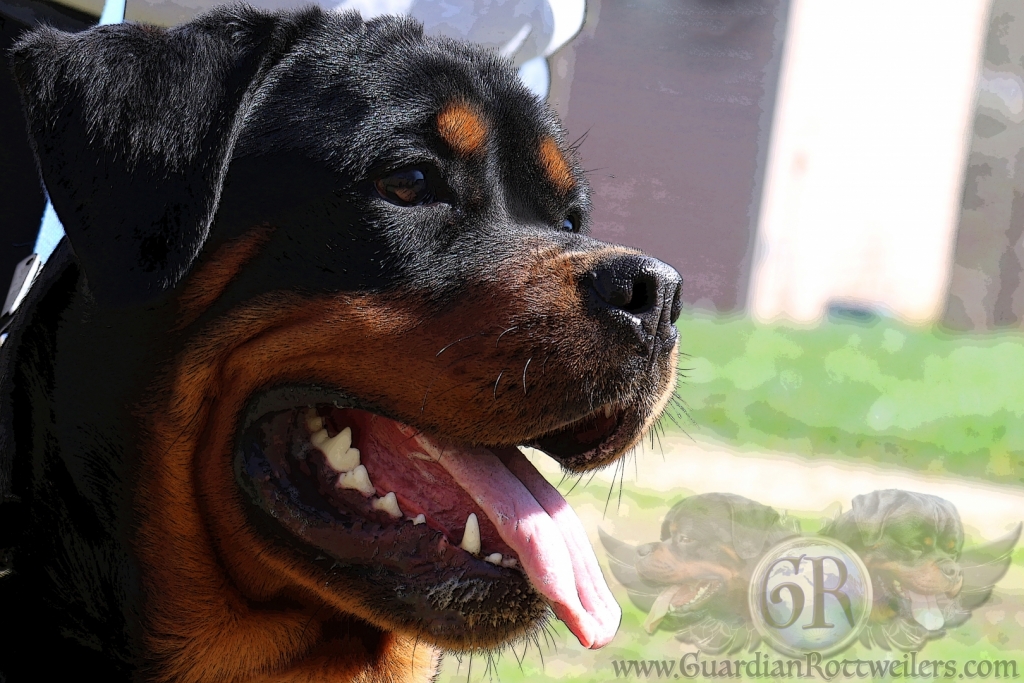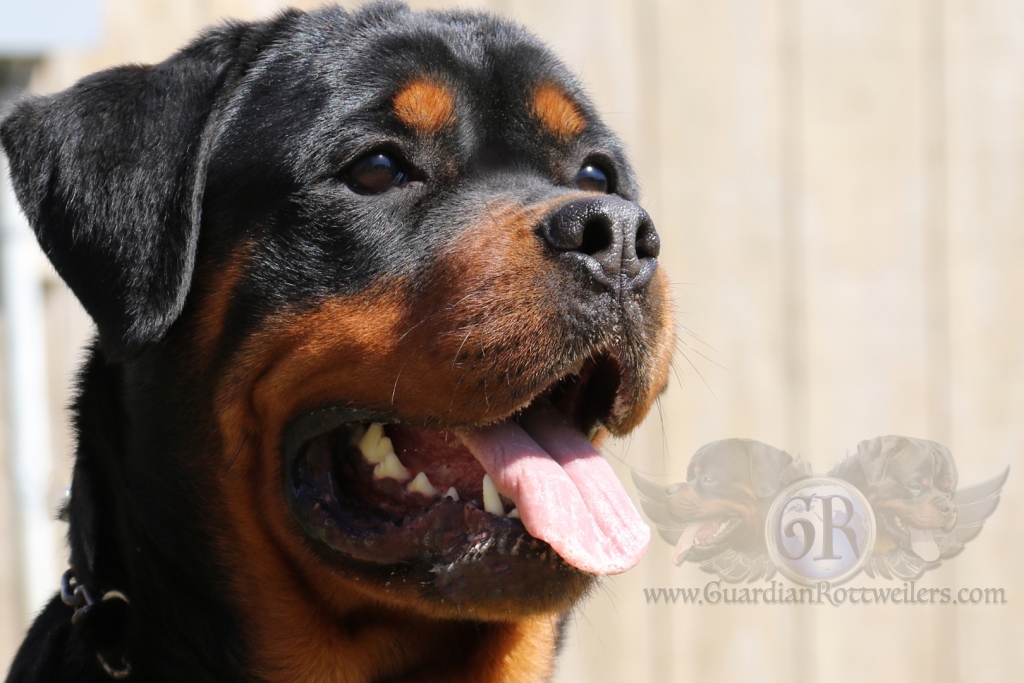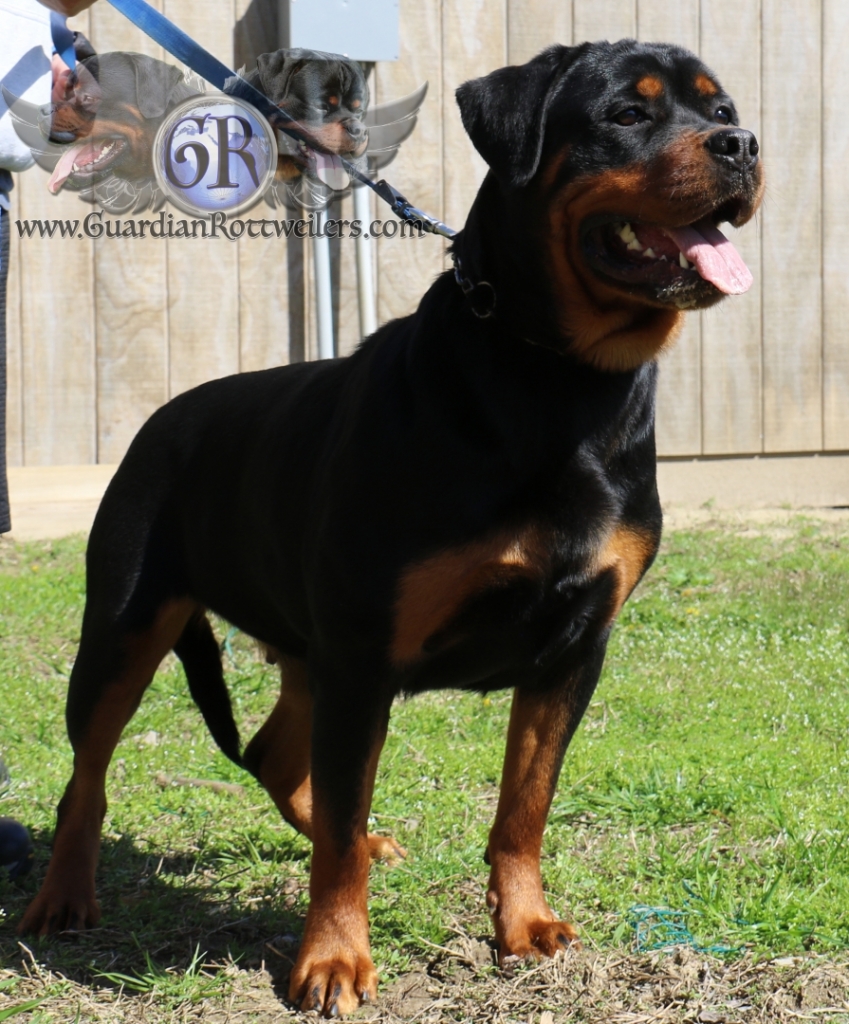 Dino:
Dino of Nicola's Lion
Sire:  Fantom della Val di Noto
Dam: Fiona of Nicola's Lion
HD-A ED-O
IPO-1
DNA
JLPP – Free
Champion of Serbia
25.7.2015. KS Belgium: V3 (judge: Srdjan Knezevic)
26.7.2015. ADRK Nordseekutenshau: V1-Anw.Dt.Ch.VDH (judge: Siegmund Trebschuh)
16.8.2015. Sremsieger show – Stara Pazova: V1-CAC (judge: Olga Grin)
28.8.2015. ADRK spec. rottw. show.: V (judge: Lavrinovich)
29.8.2015. ADRK KS: V (judge: Hans J. Radtke)
19.9.2015. Balkansieger: V2-R.CAC (judge: Zec Vladimir)
20.9.2015. Macedoniasieger: V2-R.CAC (judge: Olga Grin)
12.9.2015. CAC Cacak: V1-CAC-BOB-R.BOG (judge: Nikola Angelkovski)
10.10.2015. CACIB Obrenovac: V2-R.CAC (judge: Gere Tibor)
17.10.2015. CACIB Pozarevac: V1-CAC-CACIB-BOB-BOG (judge: Dragan Babic)
25.10.2015. CAC Debeljaca: V1-CAC-BOB (judge: Milenkovic Branko)
31.10.2015. Radunid del Sud-Campaniasieger 2015, Italy: V2, RCAC (sudija: Anton Spindler)
01.11.2015. Radunid del Sud-Campaniasieger 2015, Italy: V1, CAC (sudija: Erika Stepanauskiene)


(click on pedigree to enlarge)
This is a video of young Dino in the Belgium KS in 2015.  He is on the left- check out that RIDICULOUS pumpkin head!

(Visited 68 times, 1 visits today)