Sire: TK's Ivan The Great
Dam:  Itta Se Ungo-Rot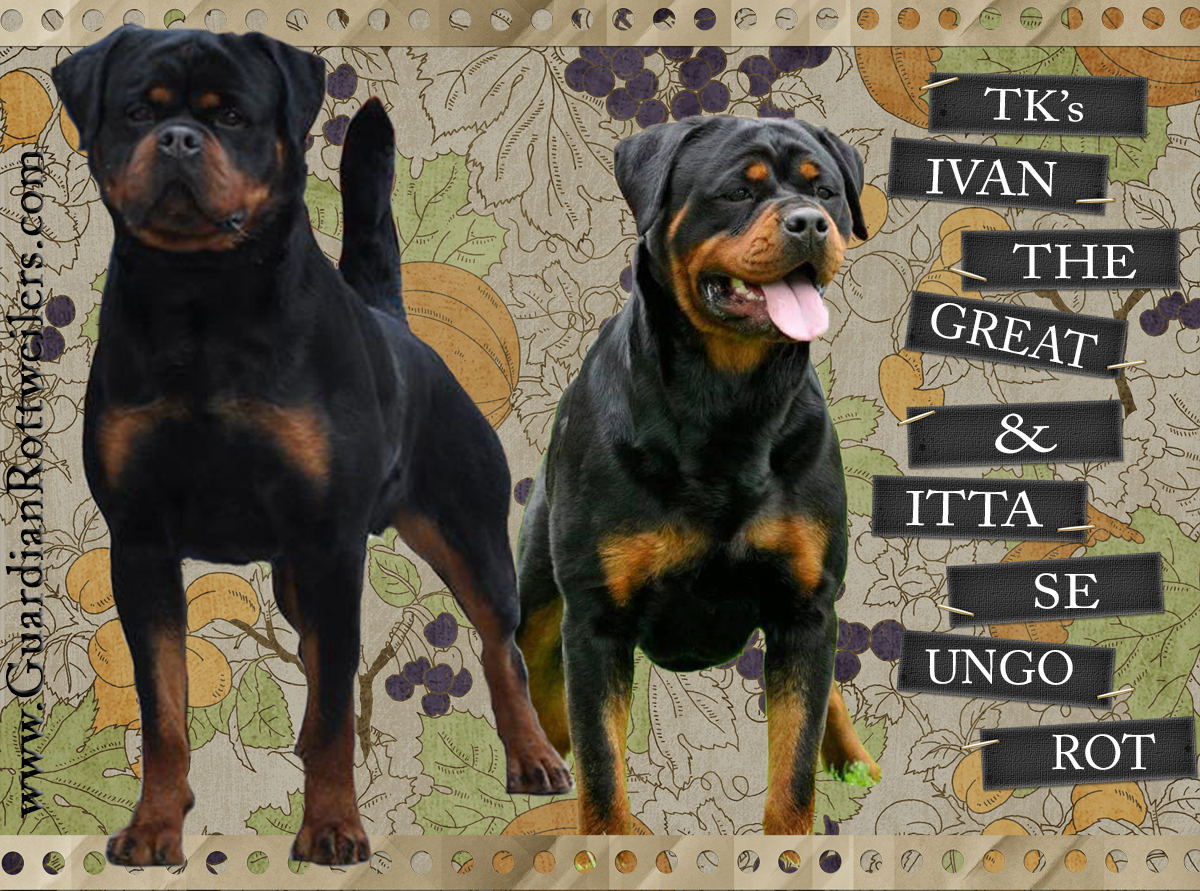 Here are some photos of Sting and Sumo in Italy before leaving Europe <3  Everyone was madly in love with them at the hotel, at the airport and on the plane.  They had more than their fair share of paparazzi too with everyone wanting a photo of them or with them!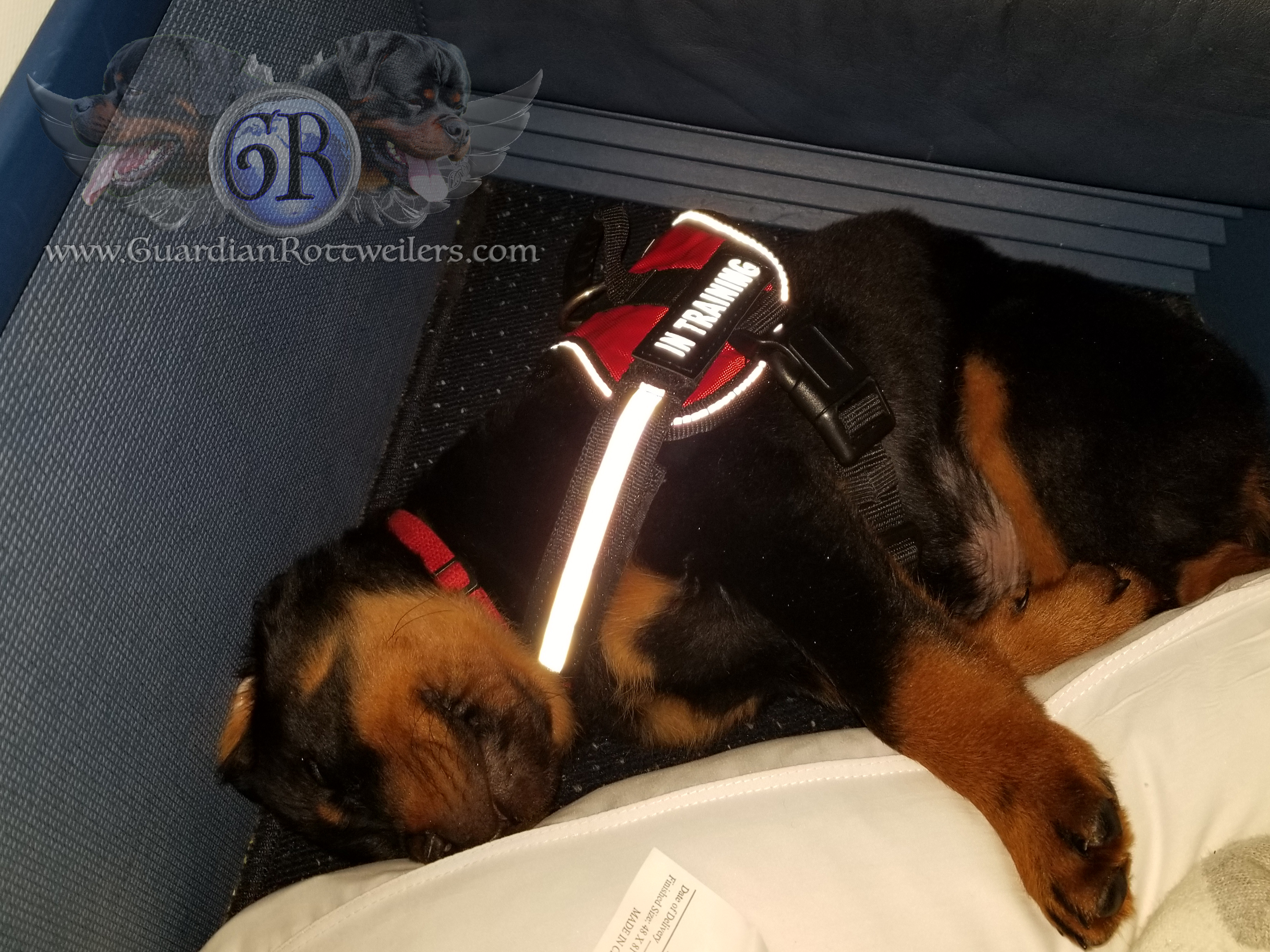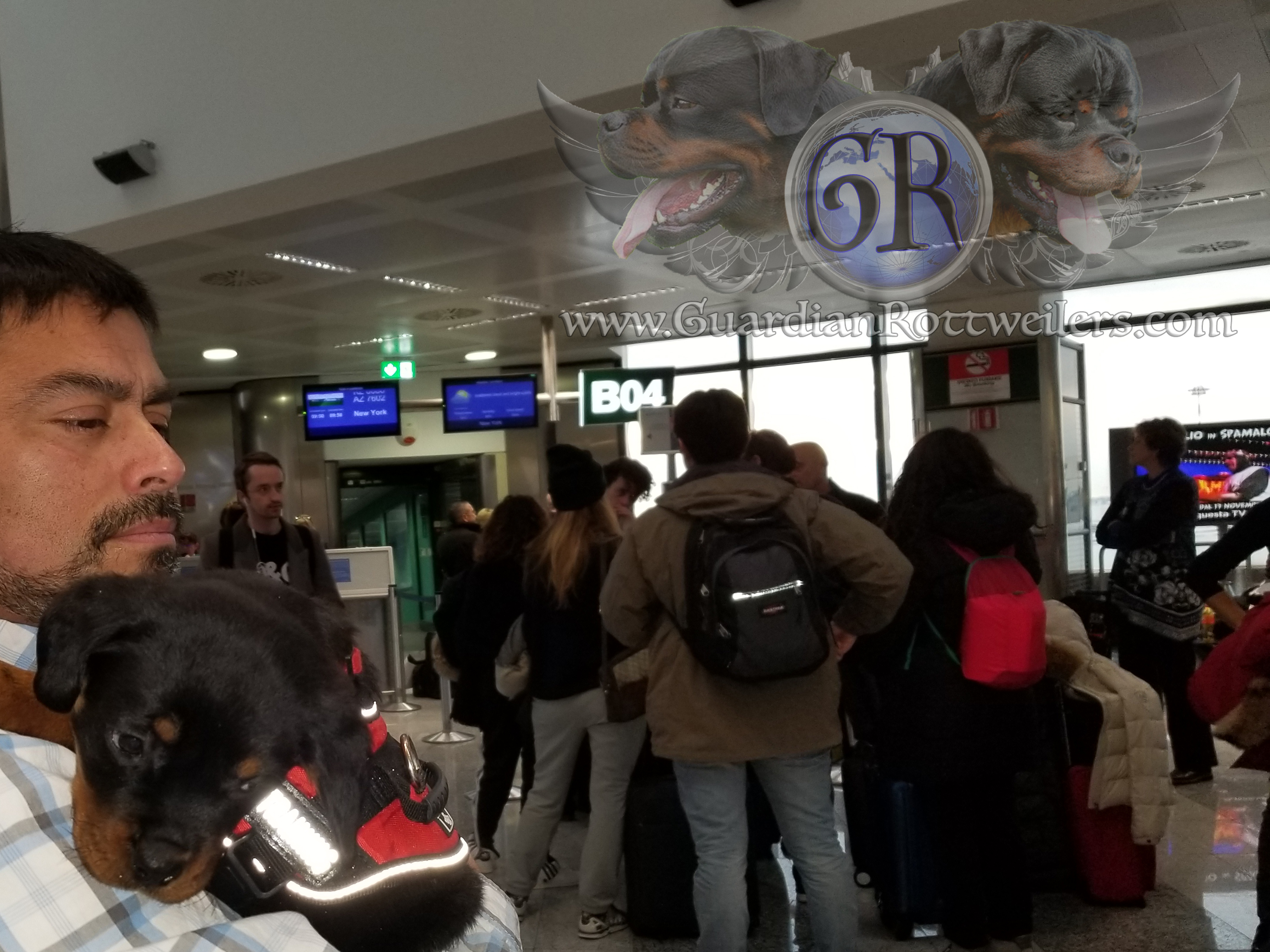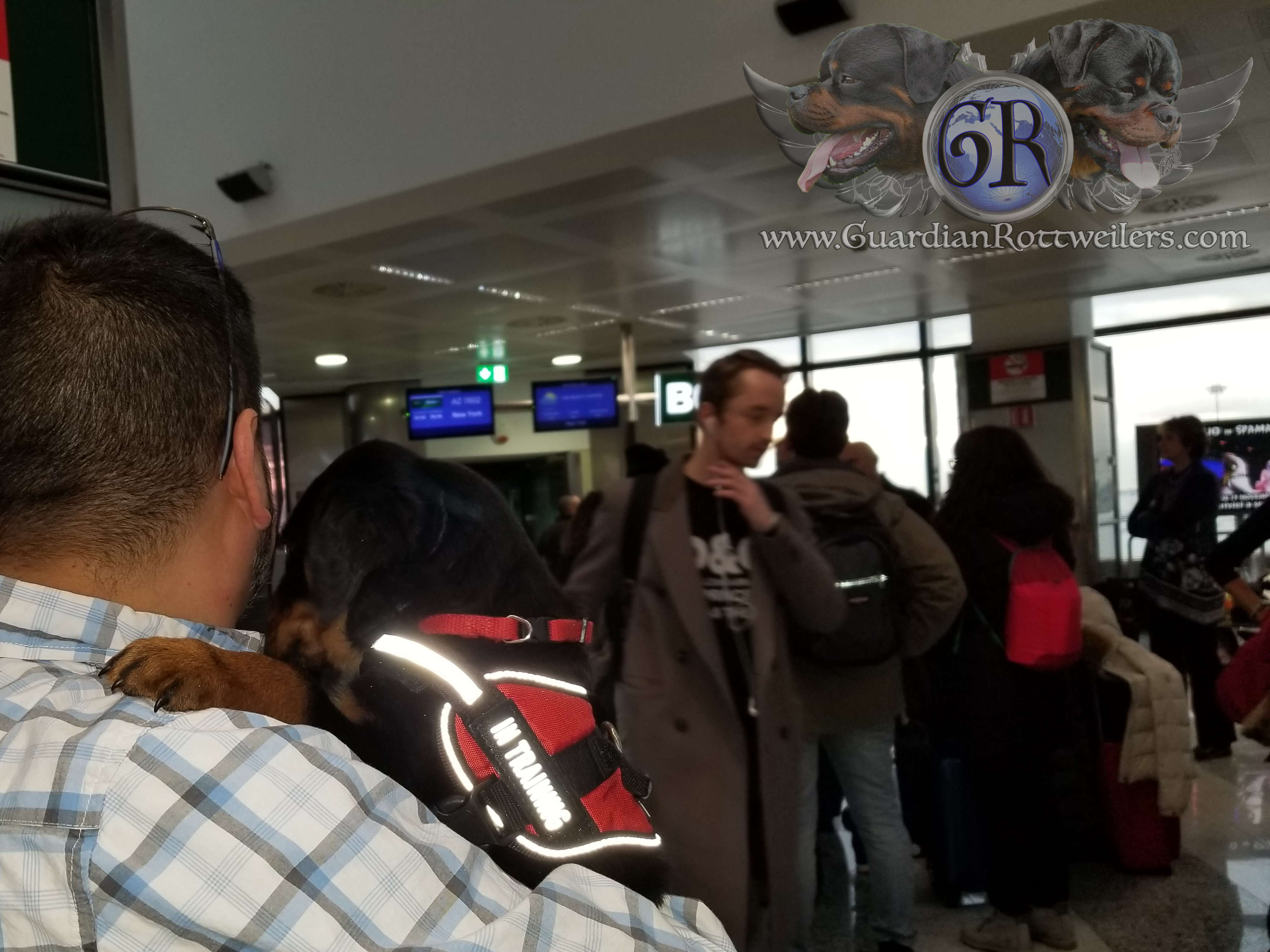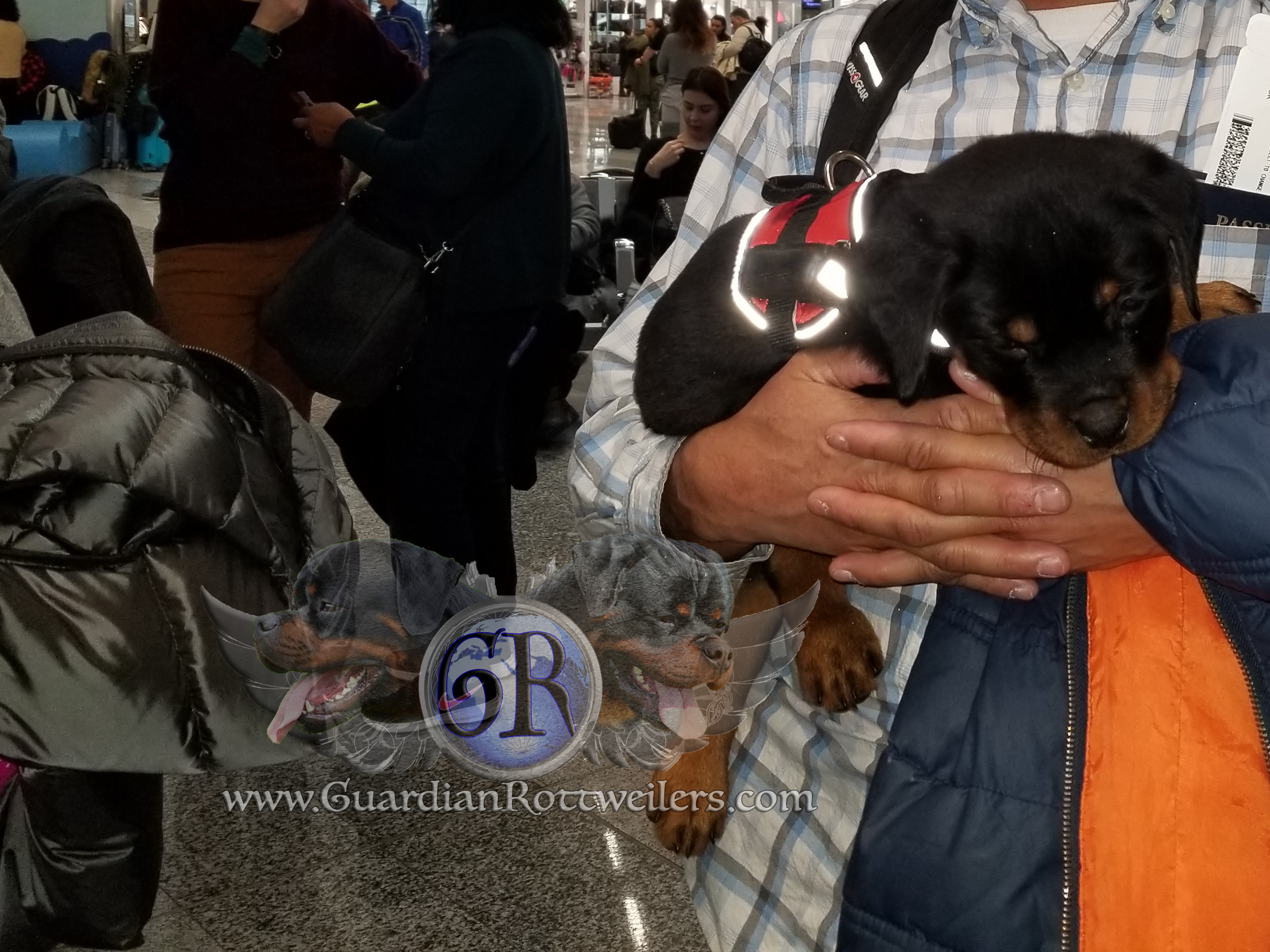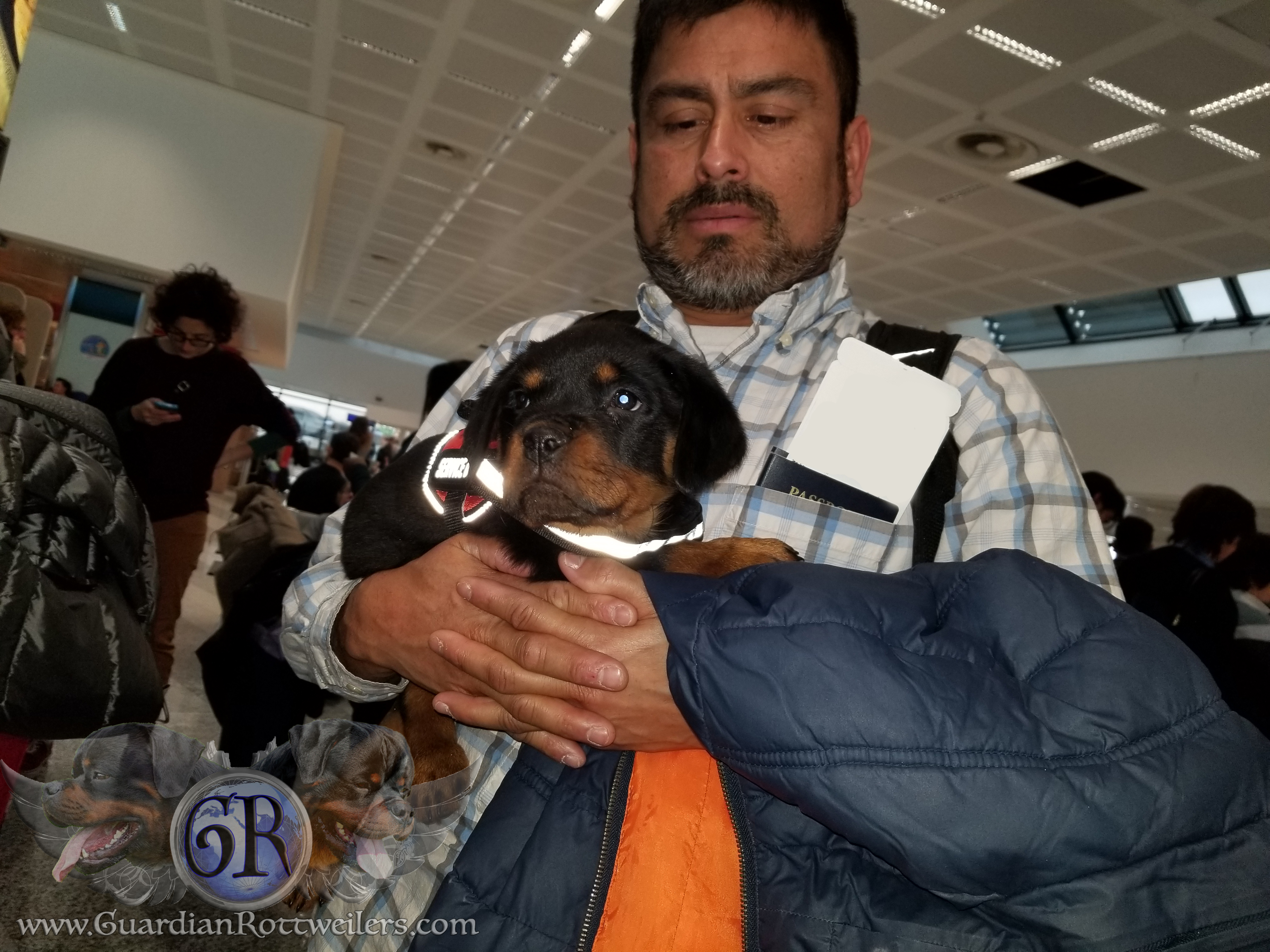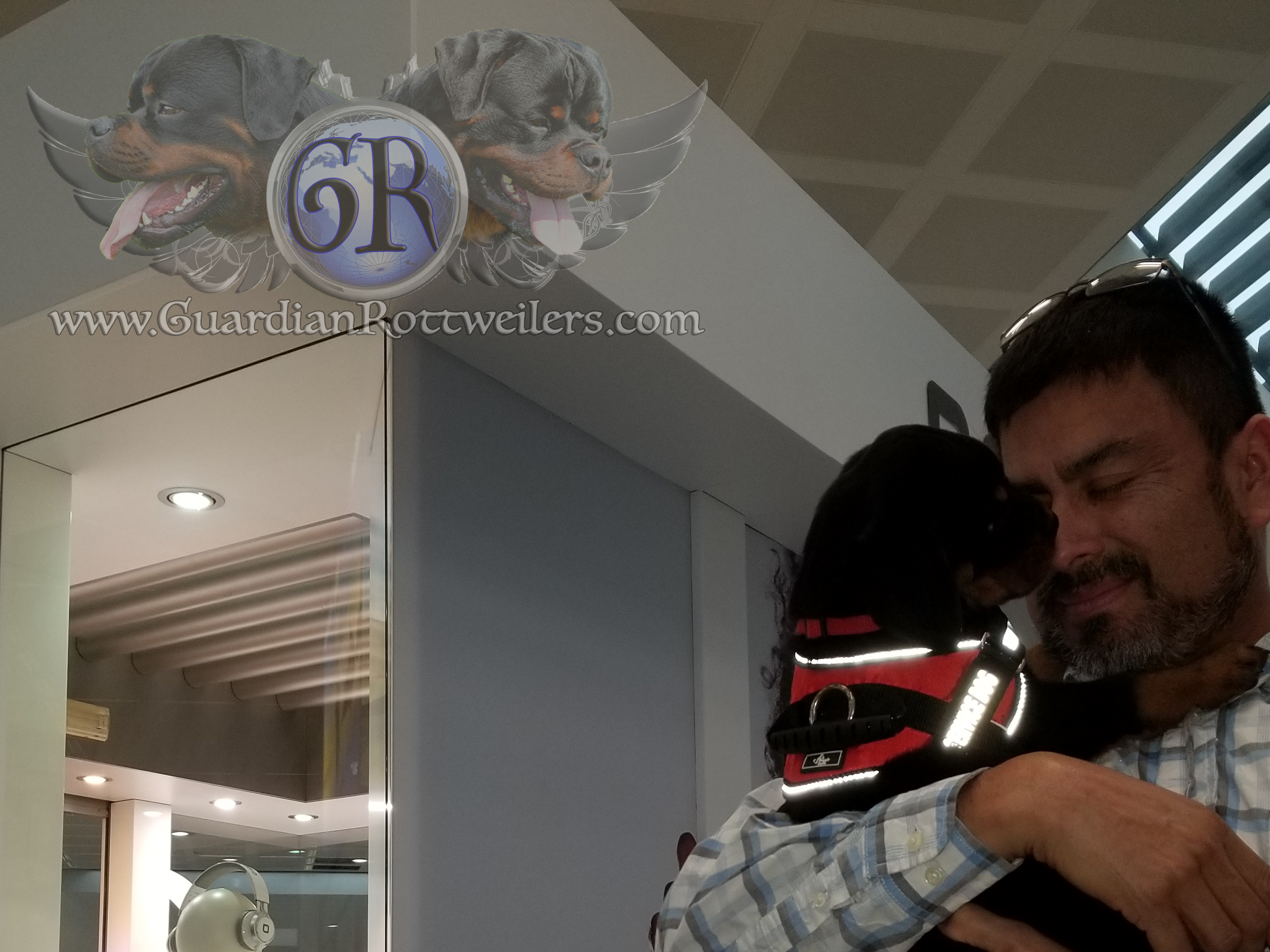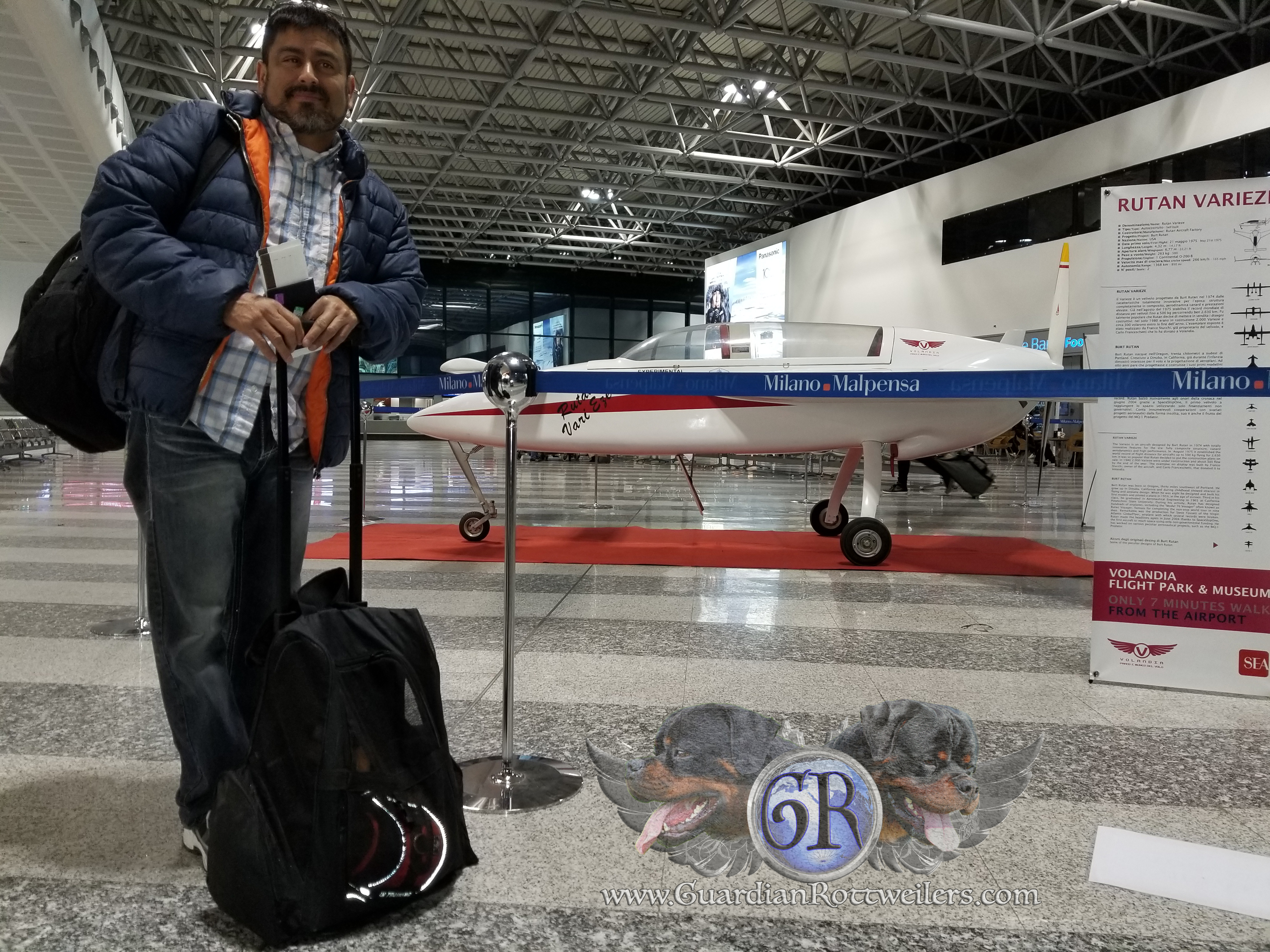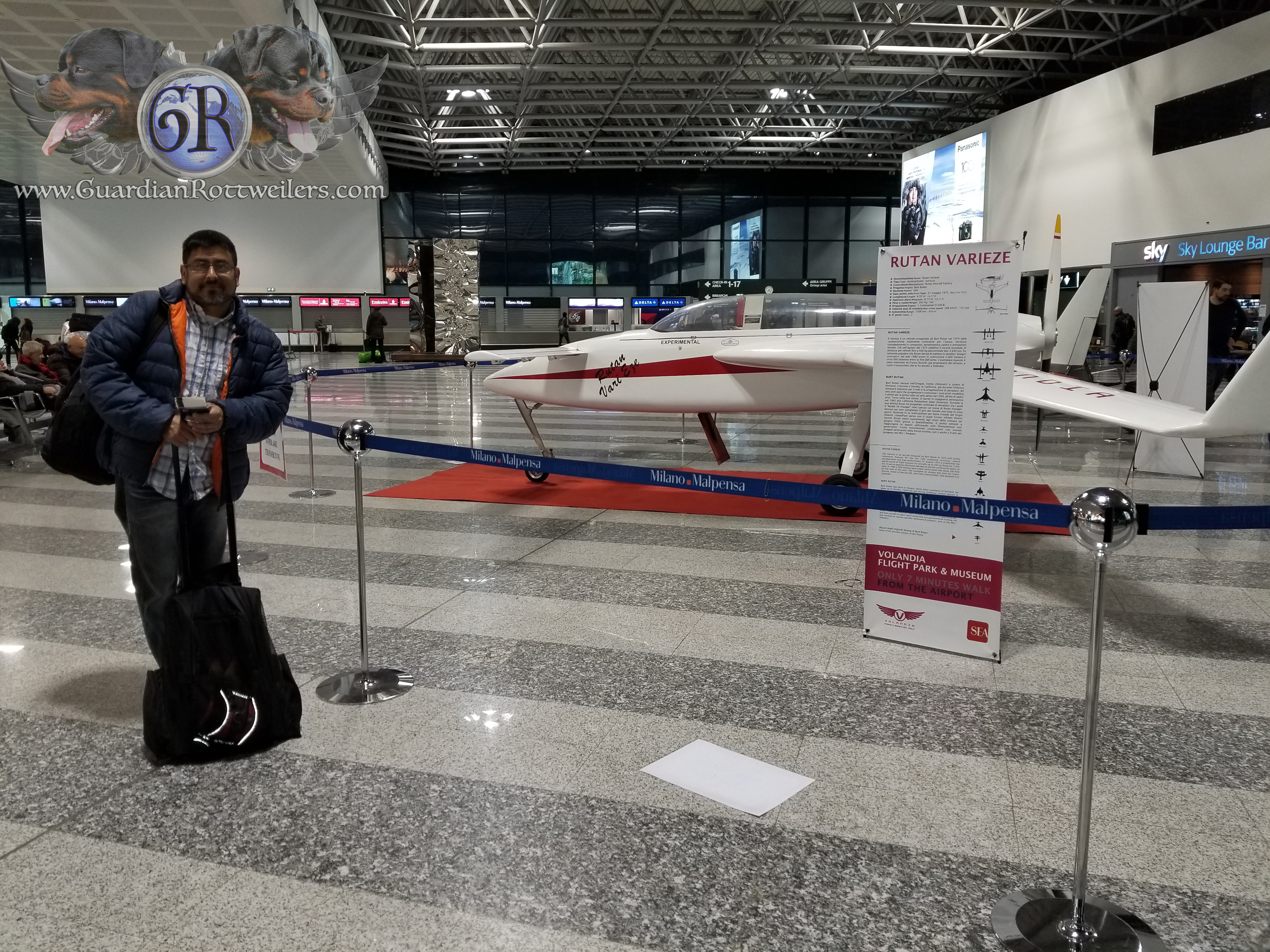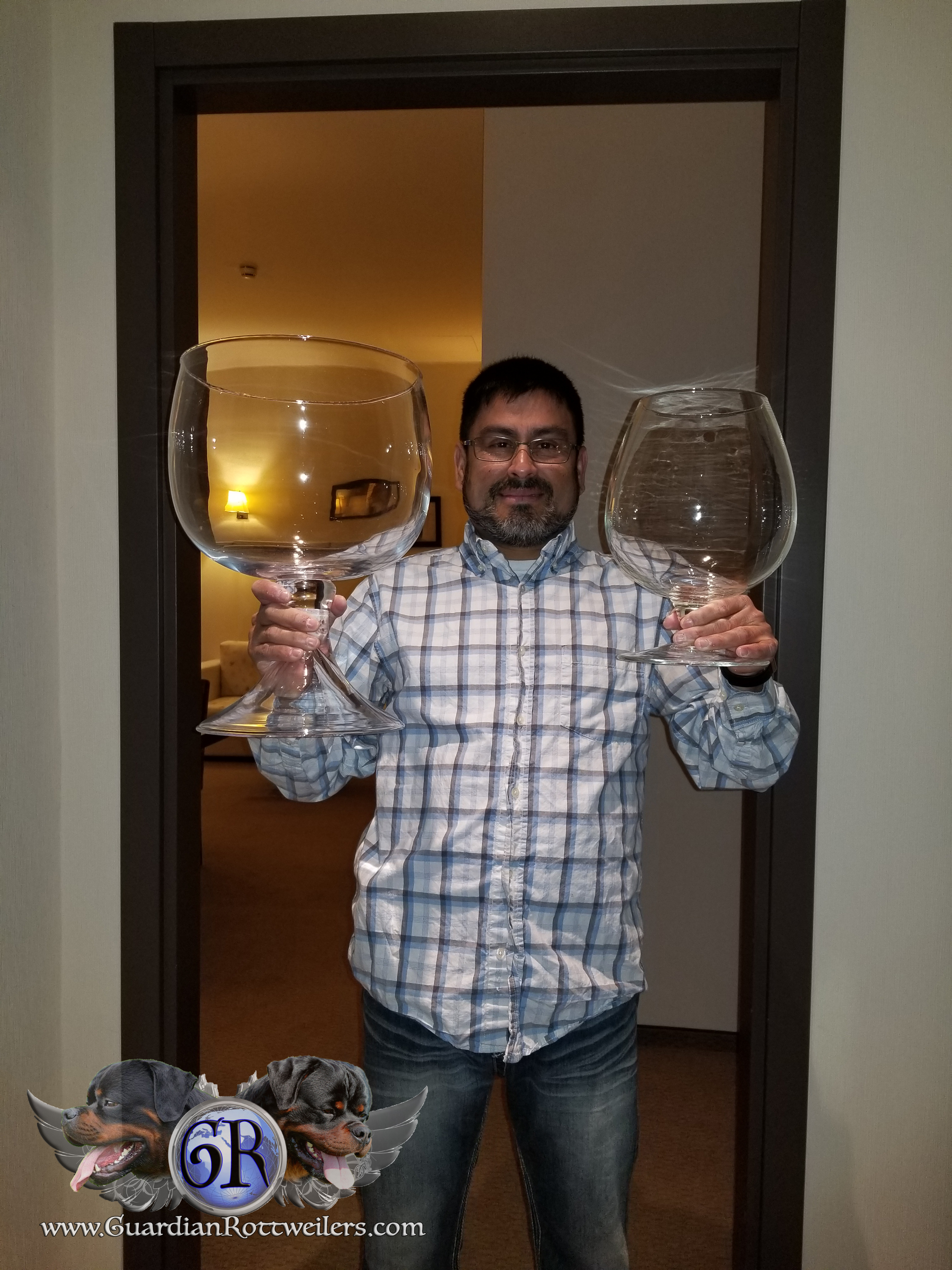 After a long, hard day, sometimes, you just need an extra large glass… but I unlike most, I take mine filled with whine instead of wine 😉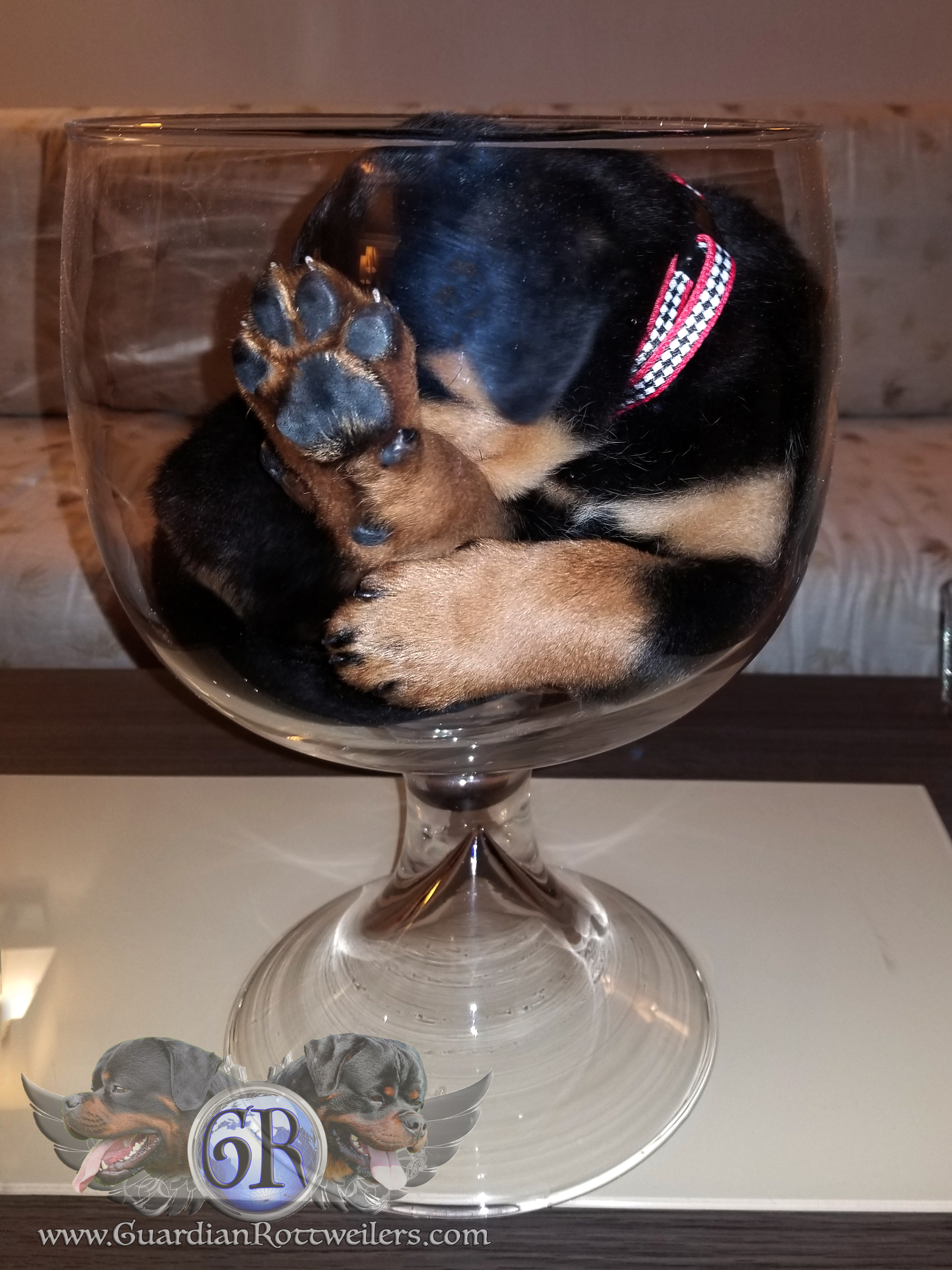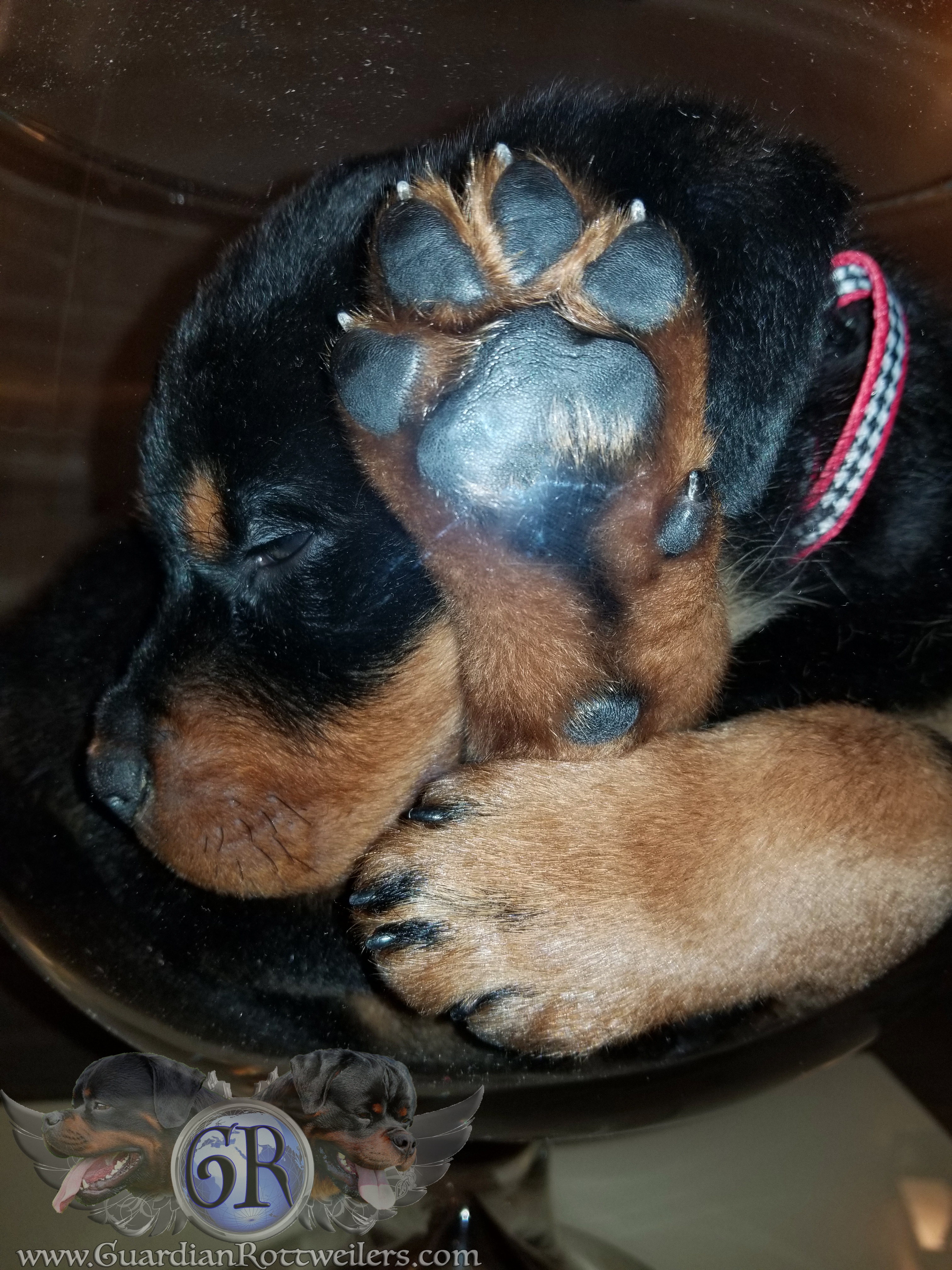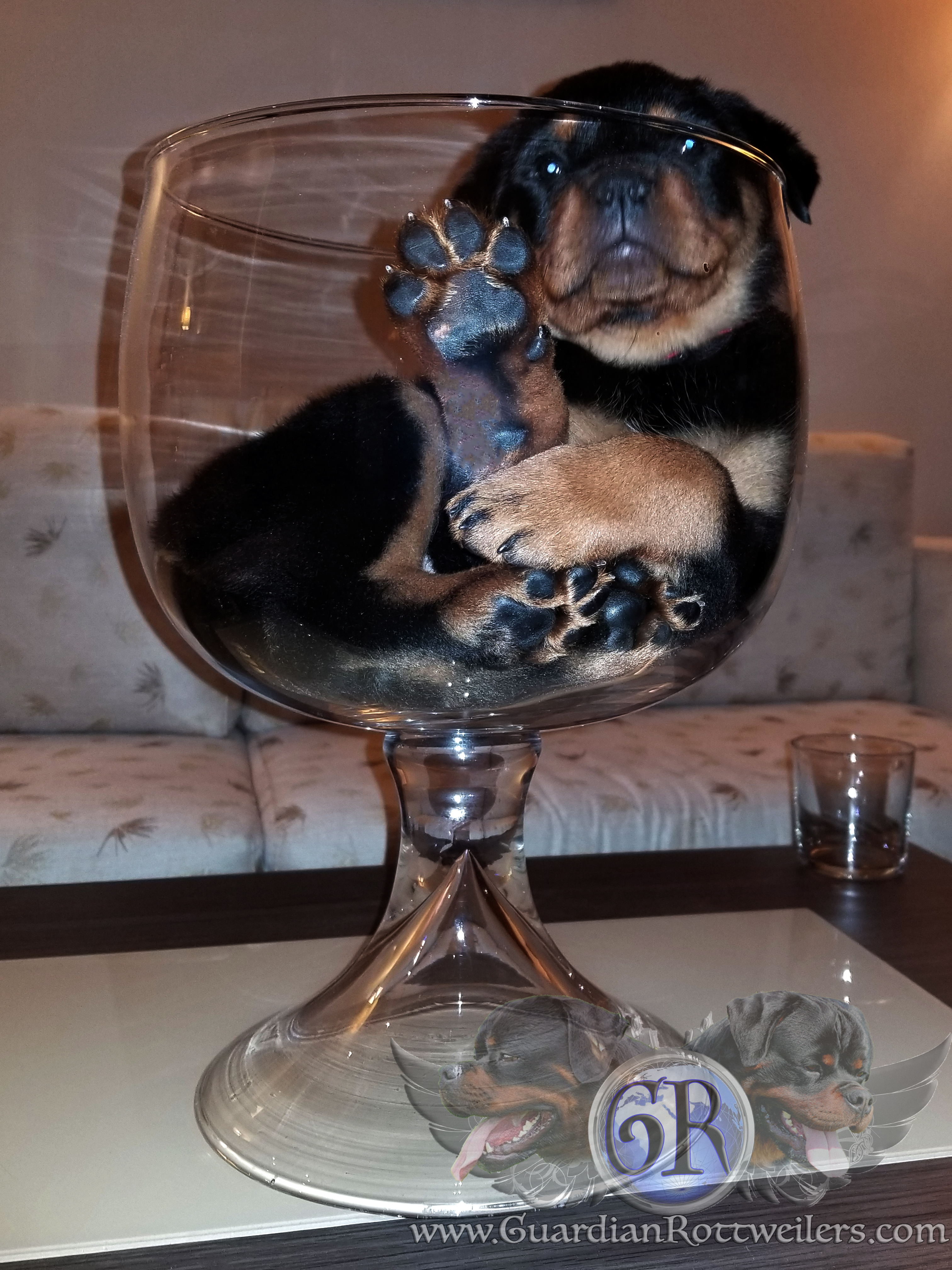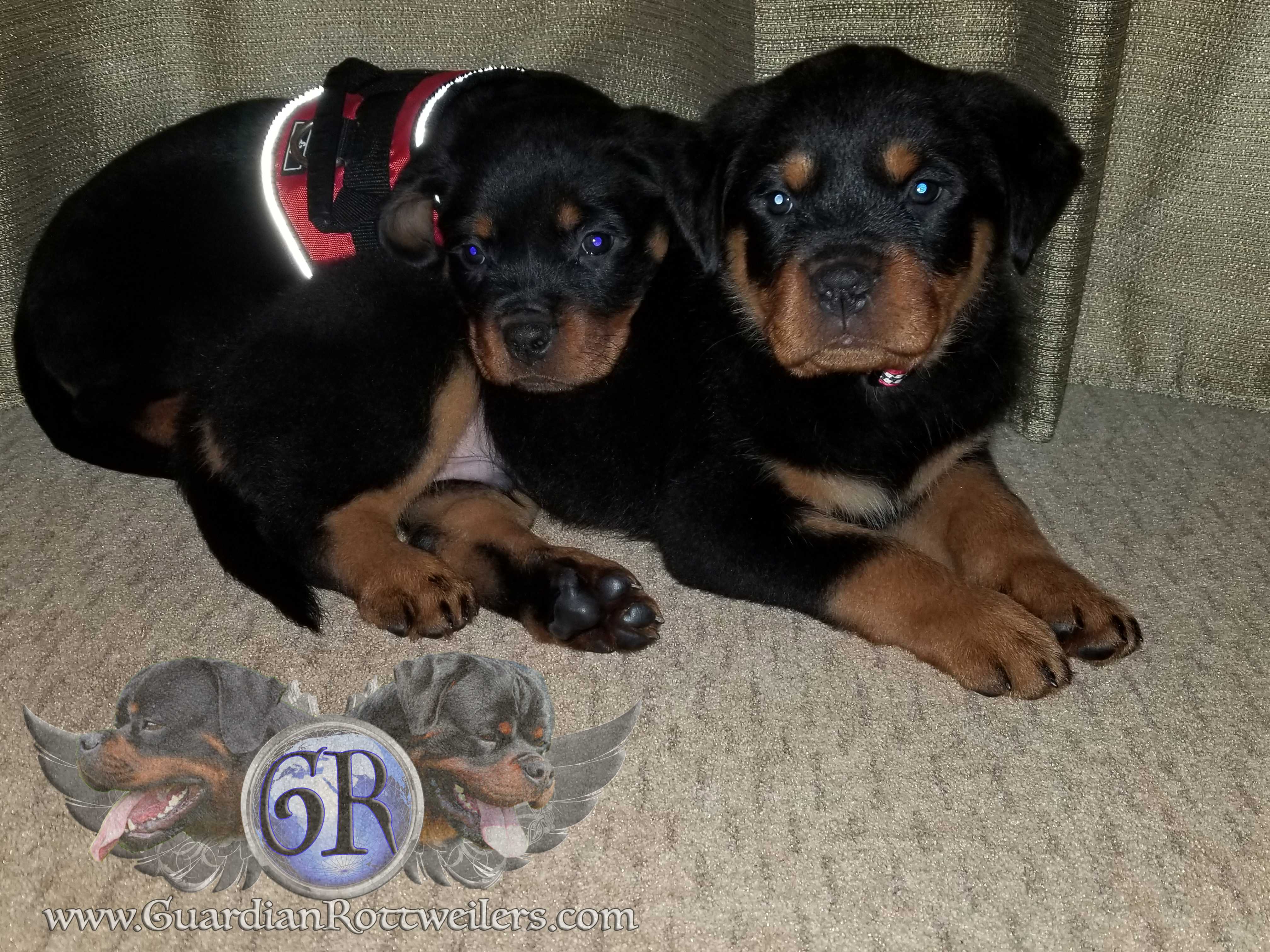 TK's Ivan The Great
(Vikko della Val di Noto x TK's Black Star)
HD A ; ED 0
BH, IPO I 
YOUNG CHAMPION OF SERBIA 
BALKAN CH 
MONTENEGRO GRAND CH 
YOUNG MONTENEGRO CHAMPION 
ADULT MONTENEGRO CHAMPION 
MACEDONIA CHAMPION 
ADULT CHAMPION OF SERBIA
Candidat for INTERNATIONAL CHAMPION 
CACIB Krusevac – V1, CAC, CACIB, BOB, RBOG
CACIB Bijelo Polje – V1, CAC, CACIB, BOB, B.O.G.** BIS!!! **
CACIB Pljevlja – V1, CAC, CACIB, BOB!!!
CACIB SKOPJE – V1, CAC, CACIB, BOB!!!
CAC KRALJEVO – V1, CAC, BOB  , R.B.O.G. 
CACIB IRIG -V1 ; YOUNG WINNER , YOUNG BOB, YOUNG BOG ; YOUNG BIS 
CACIB SABAC -V1 ; YOUNG WINNER , YOUNG BOB, YOUNG BOG ;
3x P.R.M. 
3x YOUNG WINNER 
3x YOUNIOR B.O.B.
3x YOUNIOR B.O.G.
YOUNIOR B.I.S. 
4x C.A.C.I.B. 
6x C.A.C. 
5x B.O.B.
B.O.G.
2x  R.B.O.G.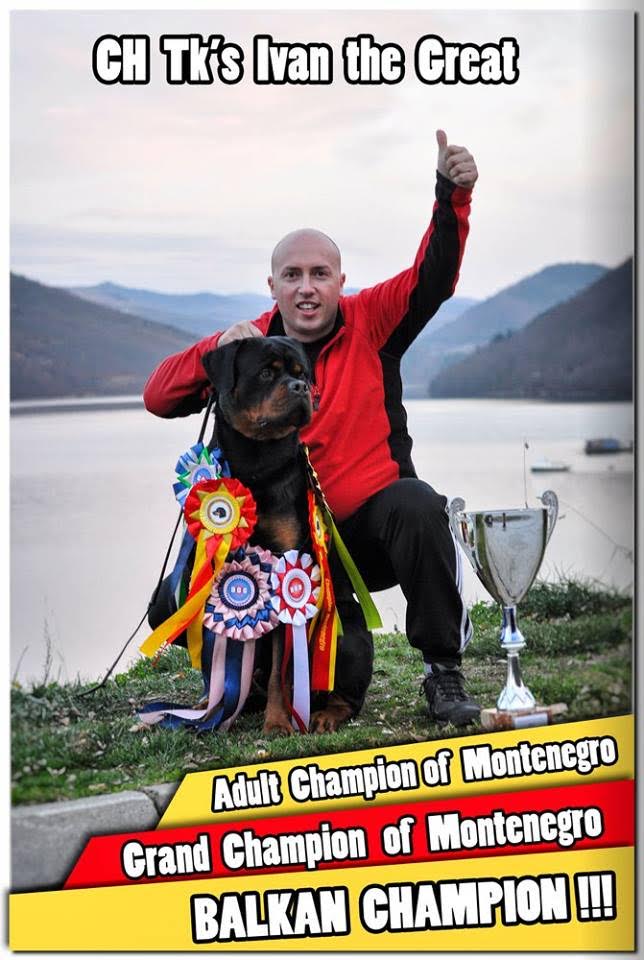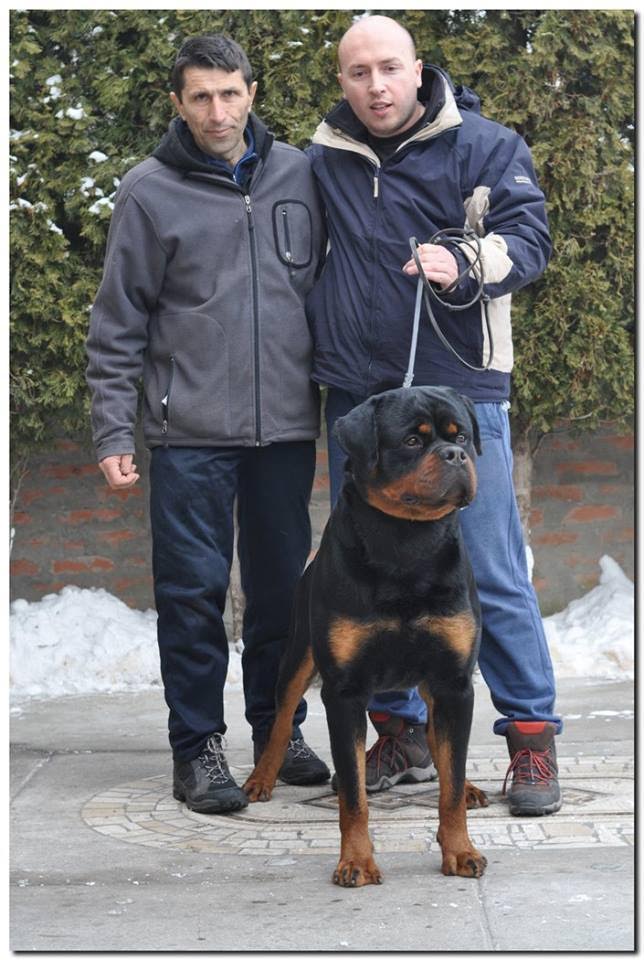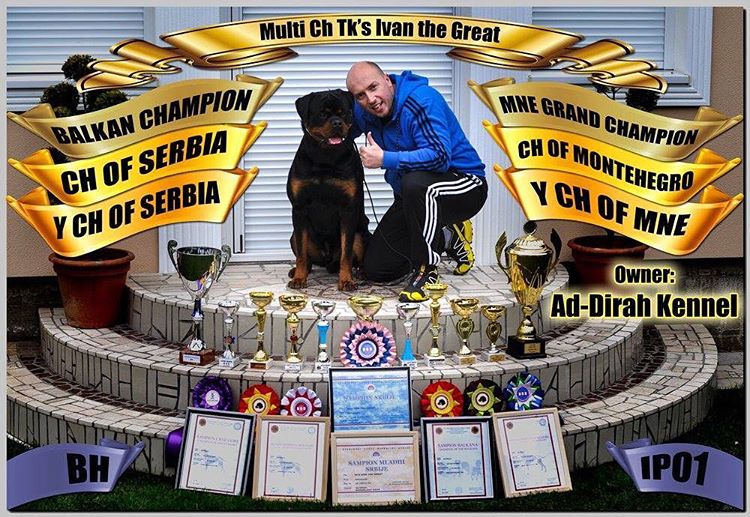 Dam: 
ITTA SE UNGO-ROT
Sire: Ecco Se Ungo-Rot
Dam: DJ Tea Se Ungo-Rot
HD A ; ED BL
3x C.A.C.I.B.
5x C.A.C.
7x YOUNG WINNER
5x JUNIOR B.O.B.
3x JUNIOR B.O.G.
JUNIOR B.I.S. – II place
C.A.C. LIPE 2017 – V1
YOUNG WINNER
THE BEST YOUNG FEMALE
THE BEST FEMALE ON SHOW
JUNIOR BEST OF BREED
JUNIOR BEST OF GROUP
JUNIOR BEST ON SHOW II place
SERBIAN YOUNG CHAMPION
BULGARIA YOUNG CHAMPION
GRAND CHAMPION BALKAN
CHAMPION MONTENEGRO
YOUNG CHAMPION MONTENEGRO
ADULT CHAMPION
Candidat for SERBIAN ADULT CHAMPION
Candidat for INTERNATIONAL CHAMPION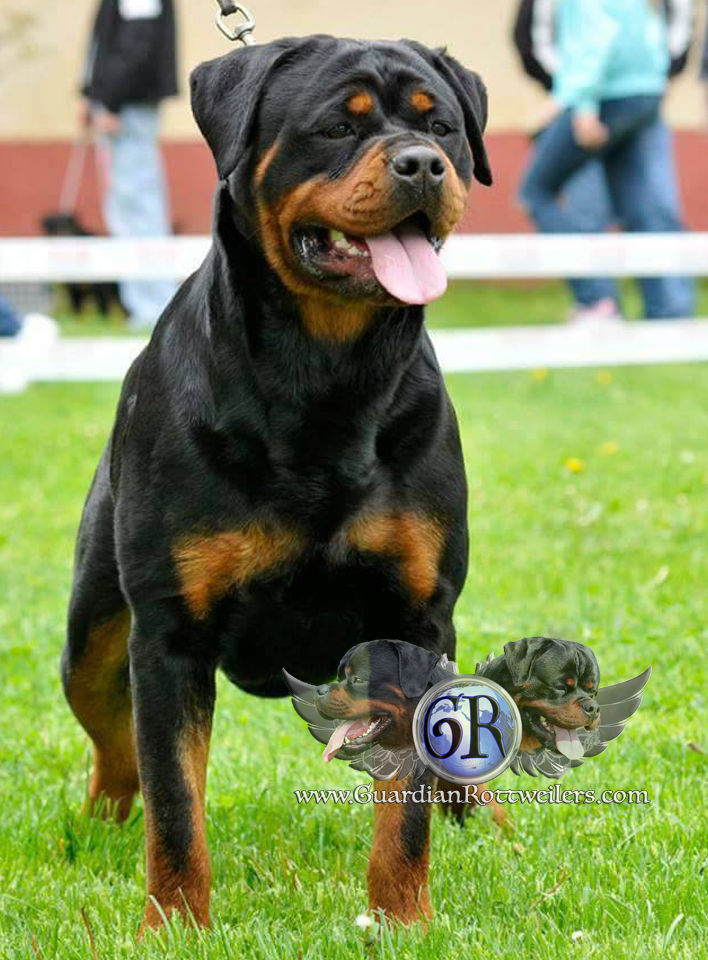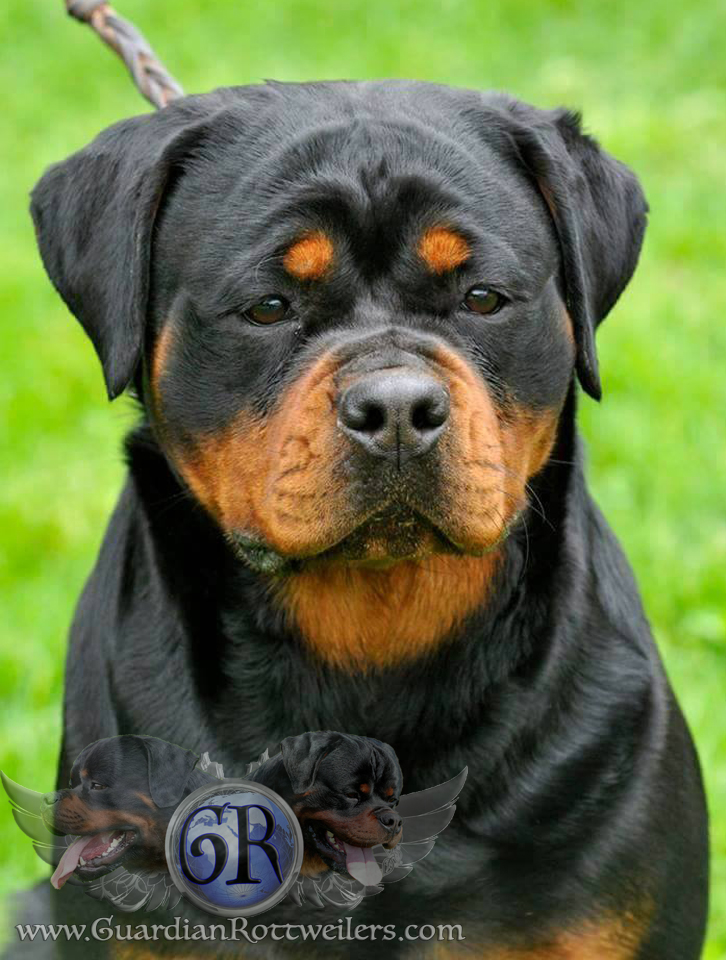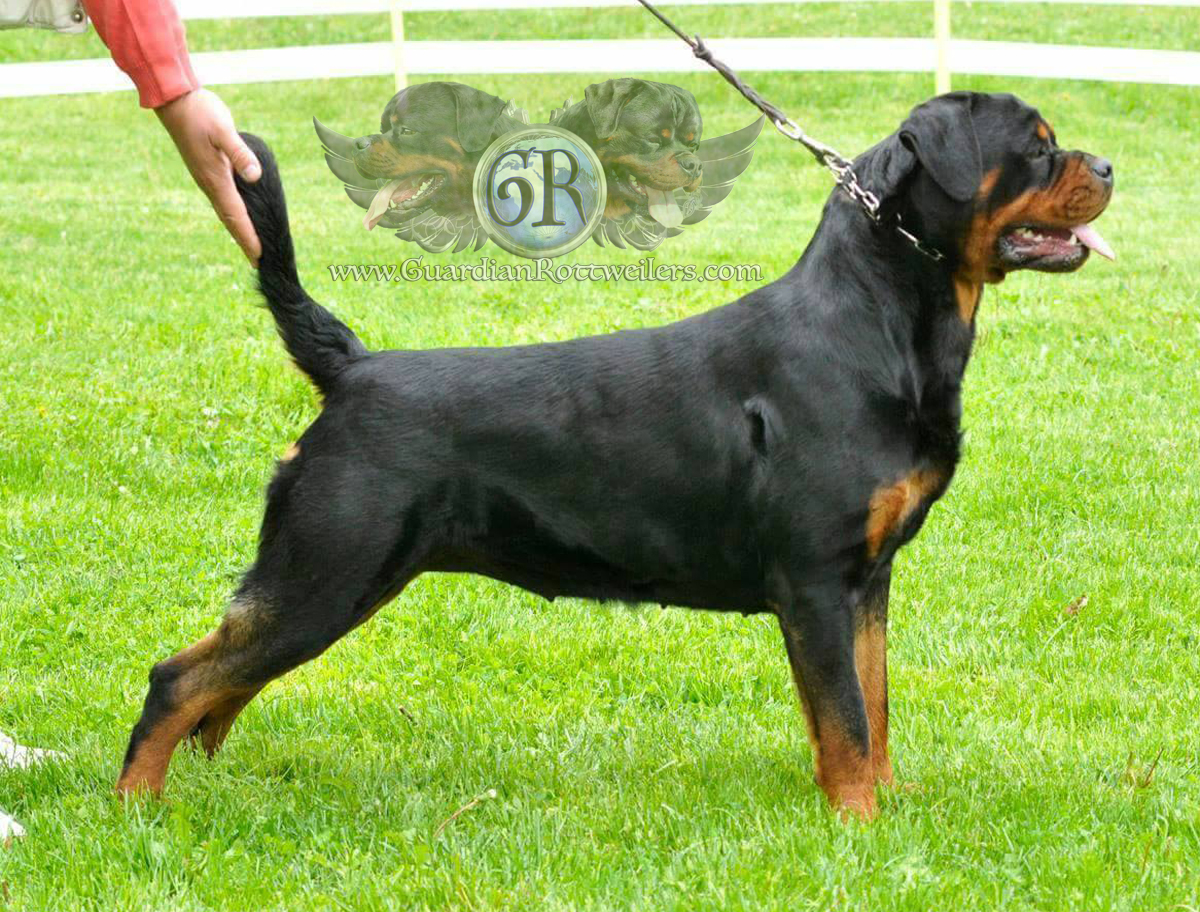 Sting Se Ungo-Rot

I am so in love w/ this puppy!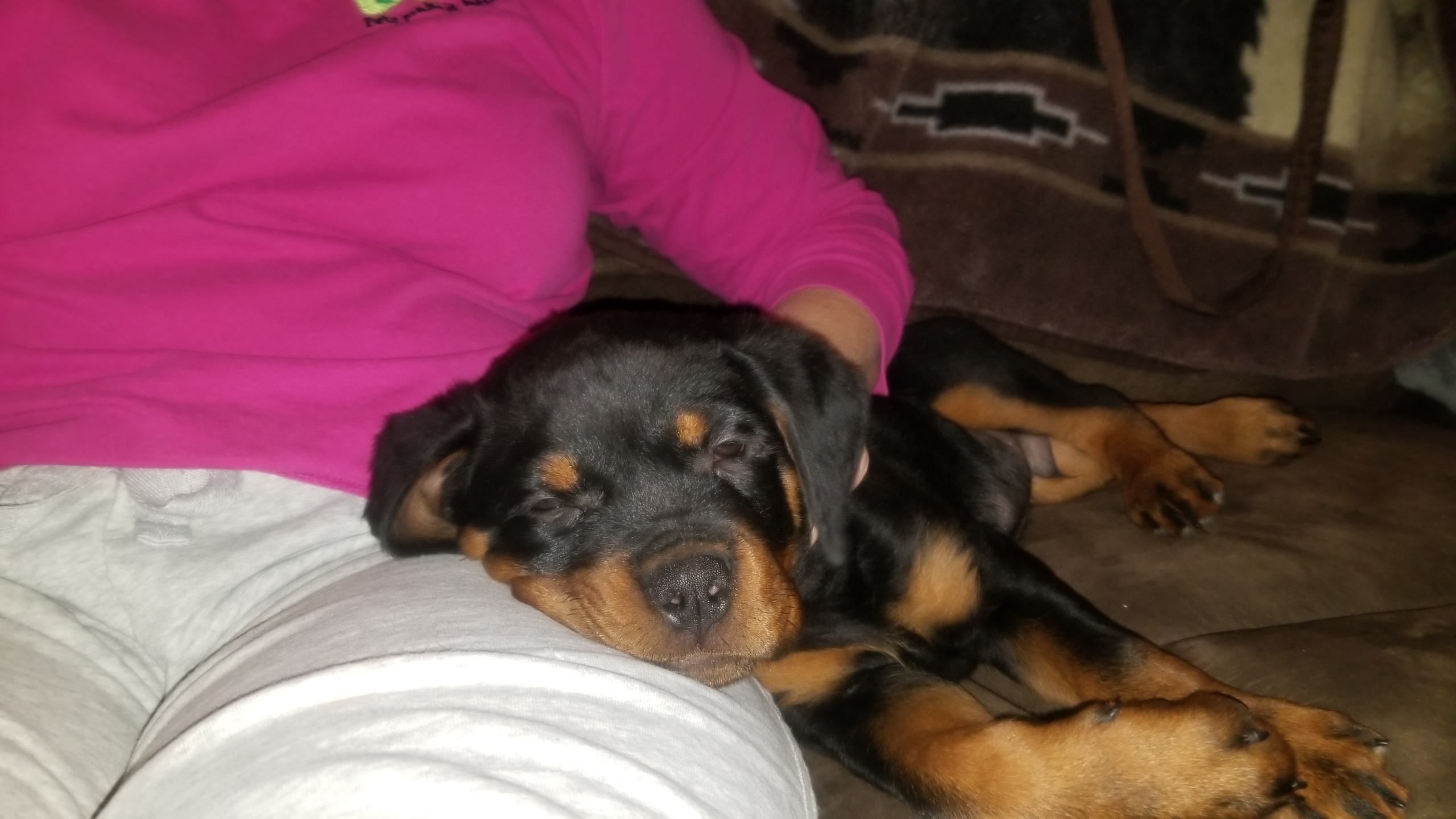 I guess your Christmas was indeed a good one!  Did you get to enjoy the little gift I sent back w/ Miguel?  
I sent some pics the other day . . . Did you get them?  Sting is doing fantastic!  He is progressing rapidly w/ potty training and basic commands and is SO smart.  I just love him!  He is quite the little lover!  Max wanted him to have a different "call name" and decided to call him Kaiser, to which he is already responding.
He and Raegan are playing together, but I have to watch her close cuz she's a little rough and he's not quite big enough to put her in her place.  But he does tell her off frequently.  His little bark is hilarious when he's challenging her!  Maxx hasn't been phased one bit by his arrival.  Since he leaves Cash's nub alone, Cash thinks he's sorta ok, but still a little suspect! Lol Cash is still reluctant to interact w/ him, but he has played w/ him & they have snuggled together.  
We'll need to talk soon about what we need to do to get Raegan ready for competition etc.  She just started her second heat cycle last Weds.  I've been working some obedience w/ her, but I don't want to do too much with her and then have her be confused by what I taught her.  🙁
The first picture is Cash w/ Sting.  The second pic is Sting sleeping w/ a sock he stole from the laundry. The last one I took of him chilling on the couch.
I hope you have a happy New Year and all your hopes and dreams for 2018 come true!
(Visited 35 times, 1 visits today)