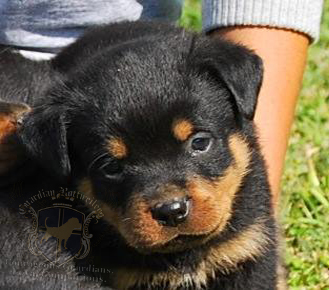 Sire: Champion Lucky of Kinders Royal Rott
Dam: Champion Nina Se Ungo-Rot
Born August 30th
---
We brought these beautiful babies back from Rome, Italy last week.  What an adventure they have had!!  Born in Serbia, then a 2 day road trip through Croatia, Hungry, Austria, and then down through the beautiful country of Italy.  They got to visit the beach and see the sea, play soccer on a rooftop in Rome, Italy, then fly all the way to the United States.  They have lived more in 7 weeks than some do in a lifetime!  And through out they process, they have been outgoing, social, eager to play and never intimidated (even of a soccer ball that was as big as they were!).  CLICK HERE to see part of their incredible journey!!  They have such special characters- little social butterflies that cannot get enough attention.
---
This first slide show is part of their journey in Italy

---
This video is a bit of the puppies playing soccer with the kids on a rooftop in beautiful Rome, Italy as well as some footage of them dining on some authentic Italian cuisine!

Nina's Beautiful Boys- Dack, Dash and Dino- 5 weeks old


below with Jovan: Dack on top, then Dash and Dino on bottom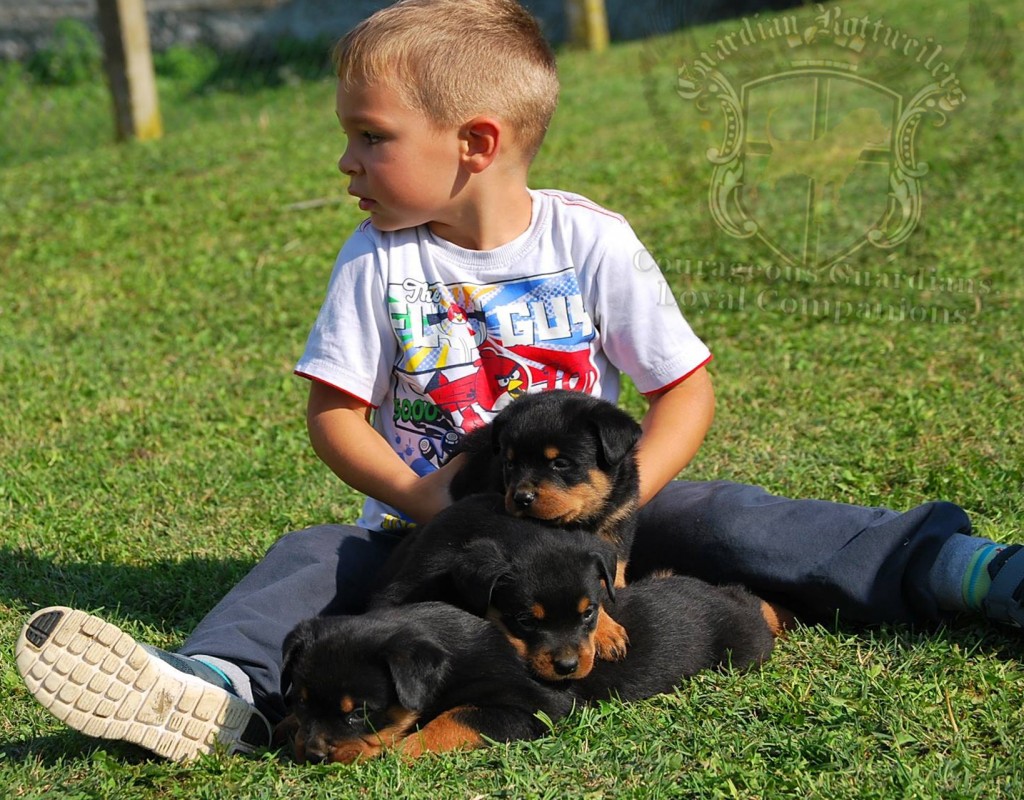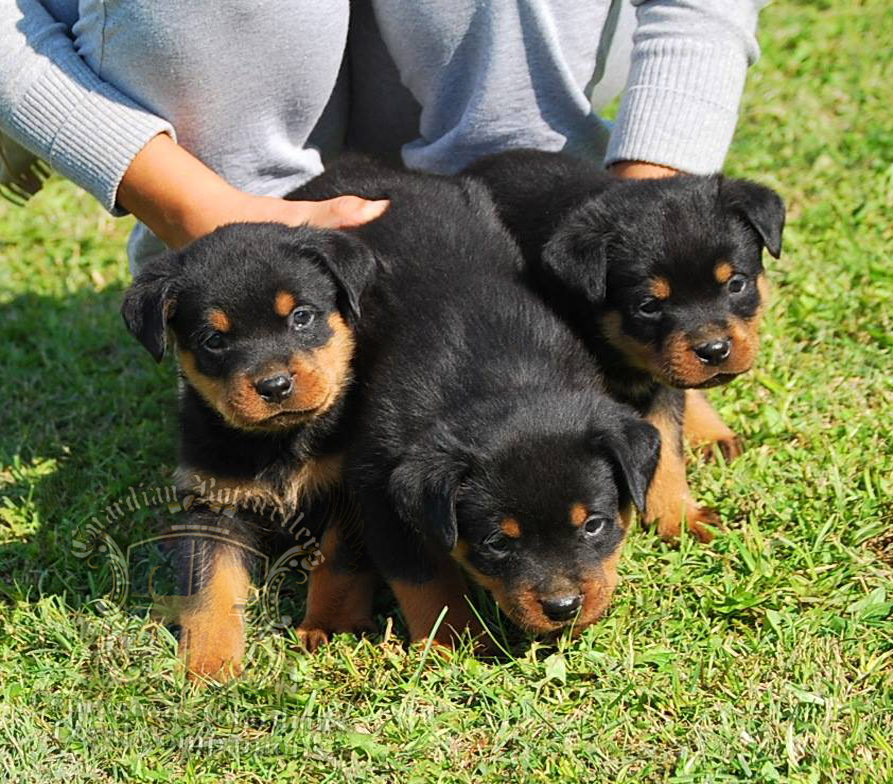 Left to right: Dash, Dino, Dack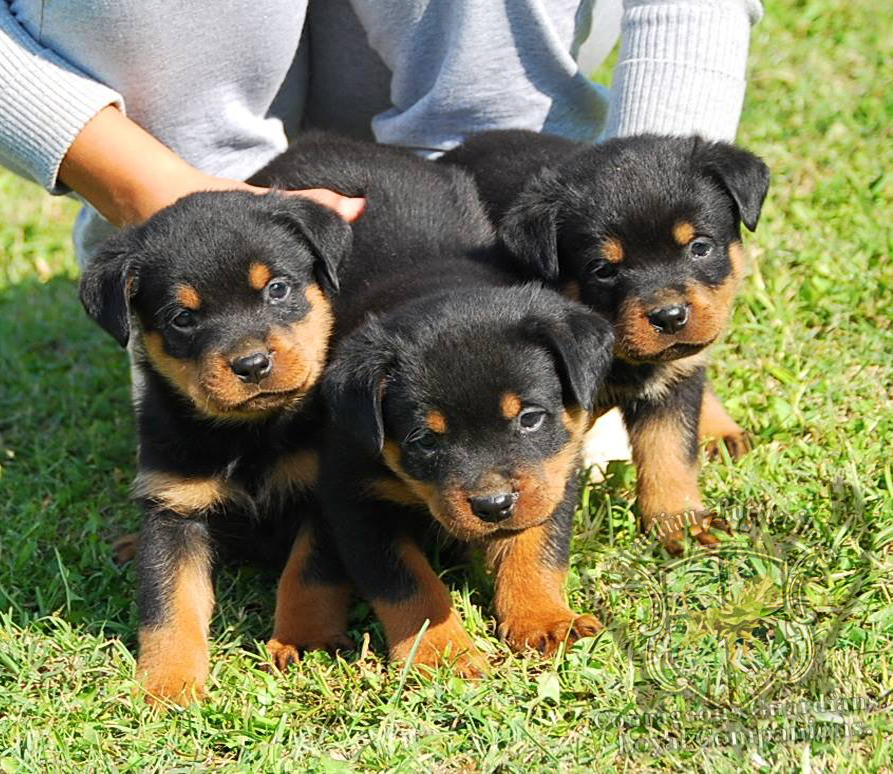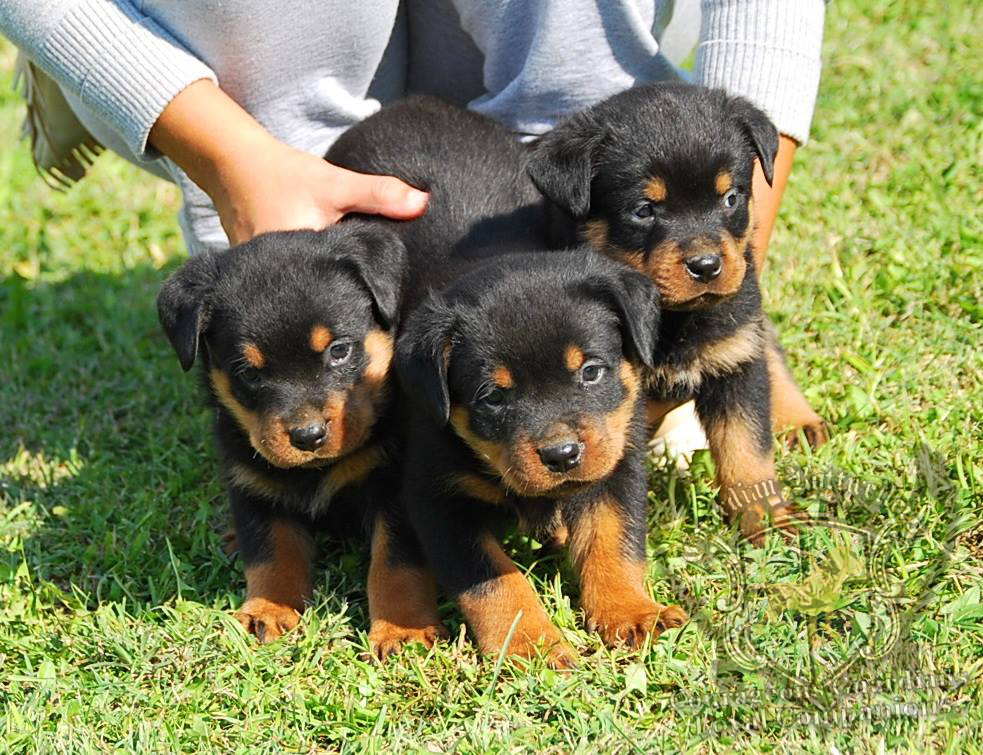 Left to Right: Dash, Dino, Dack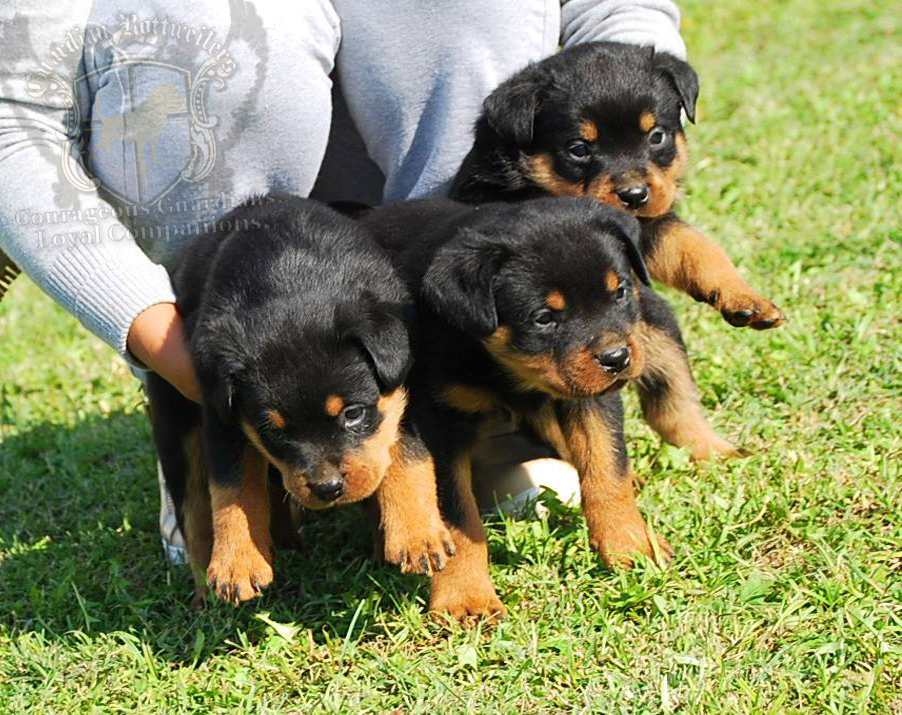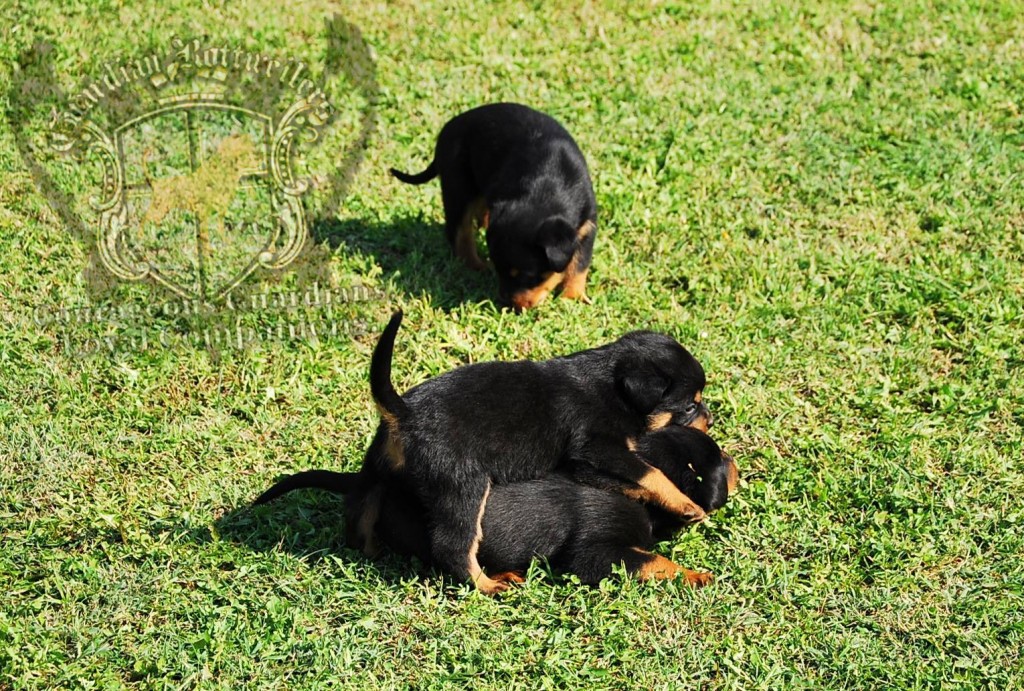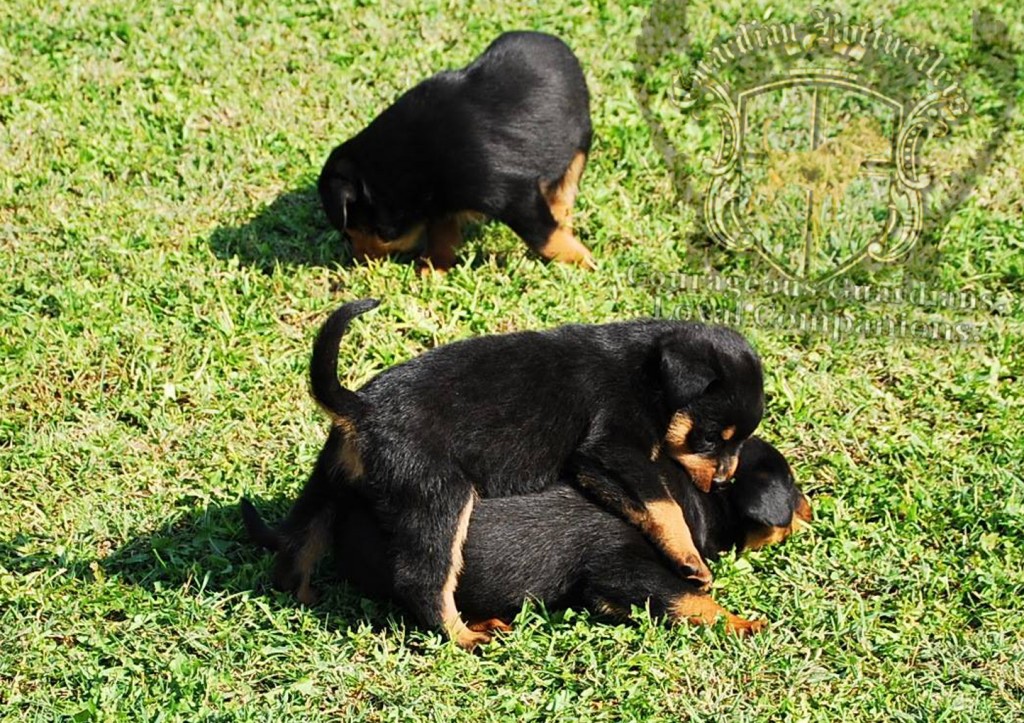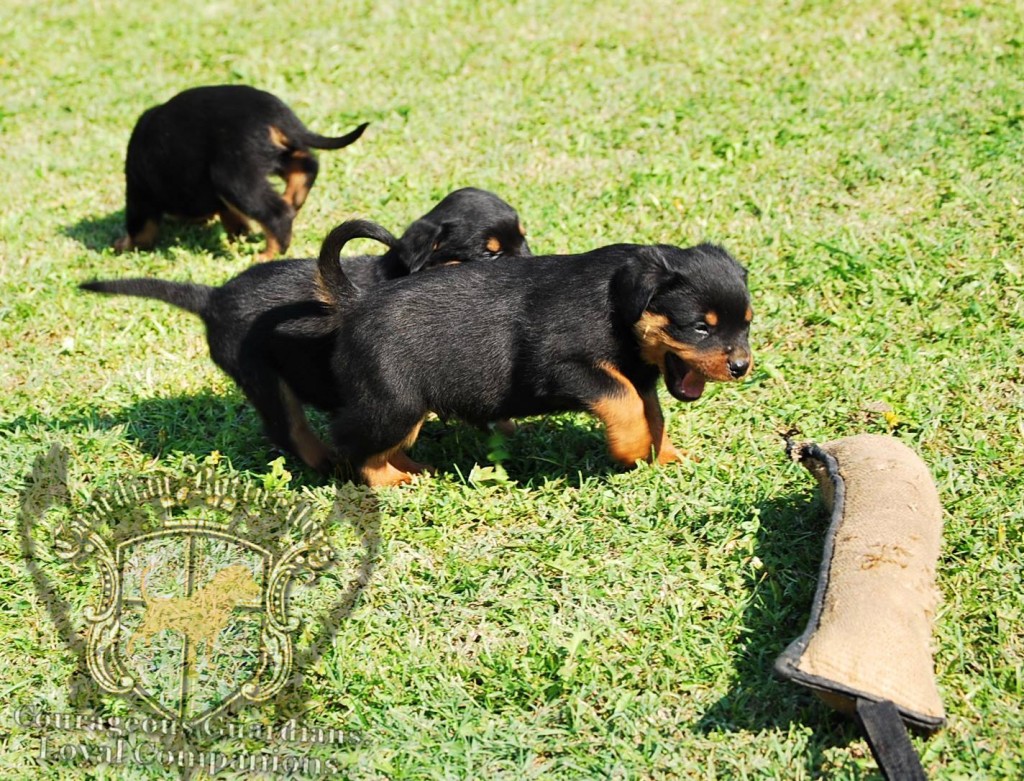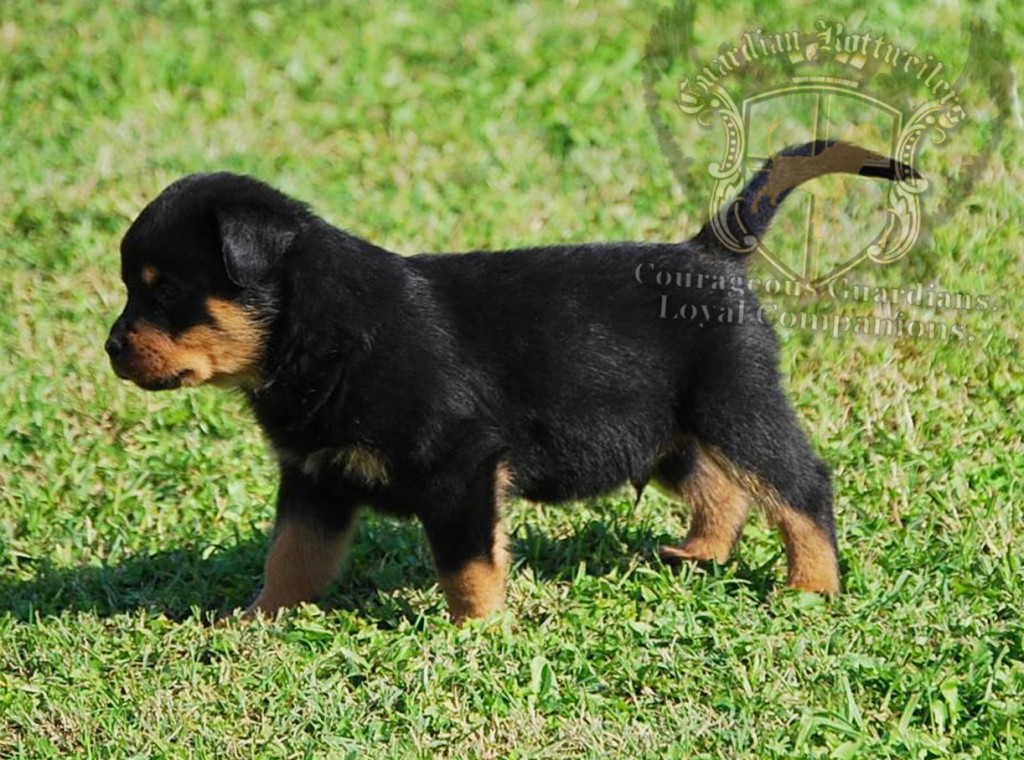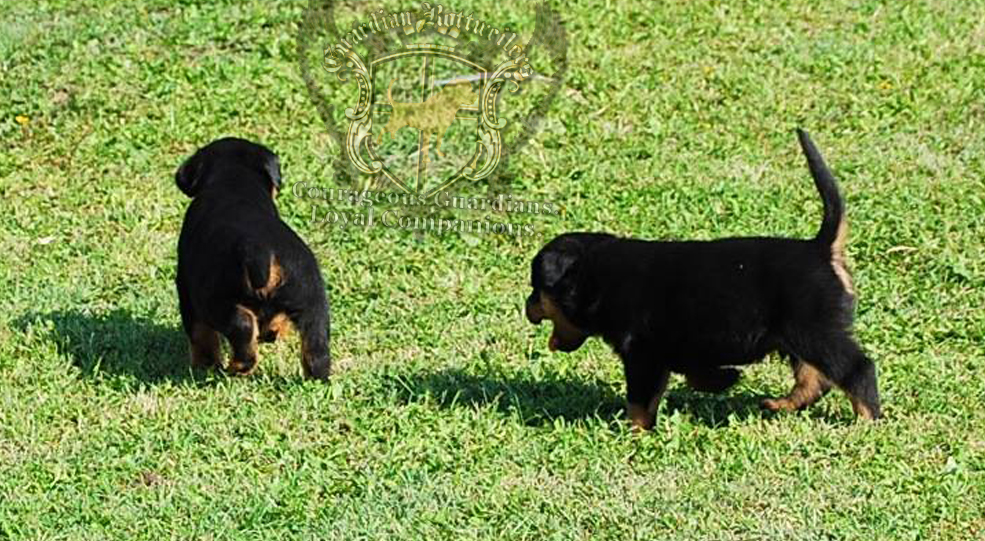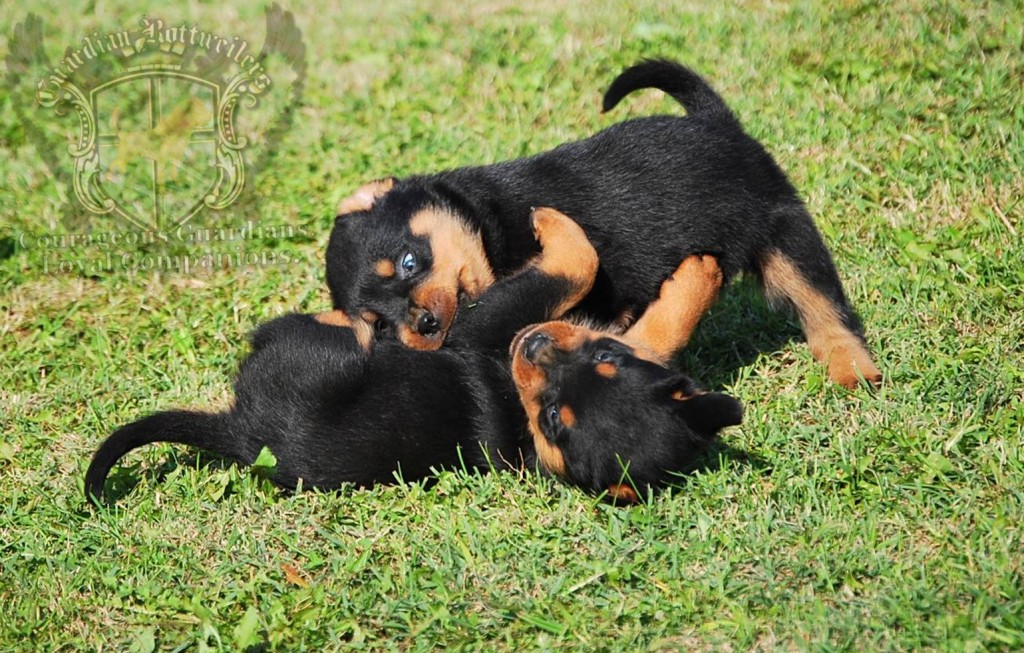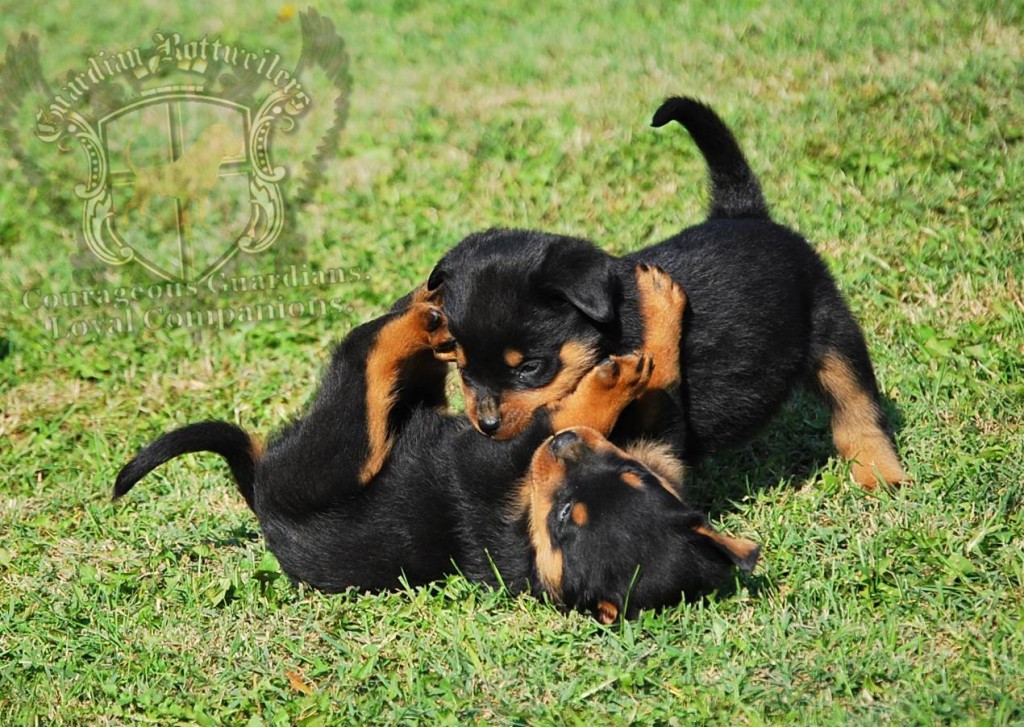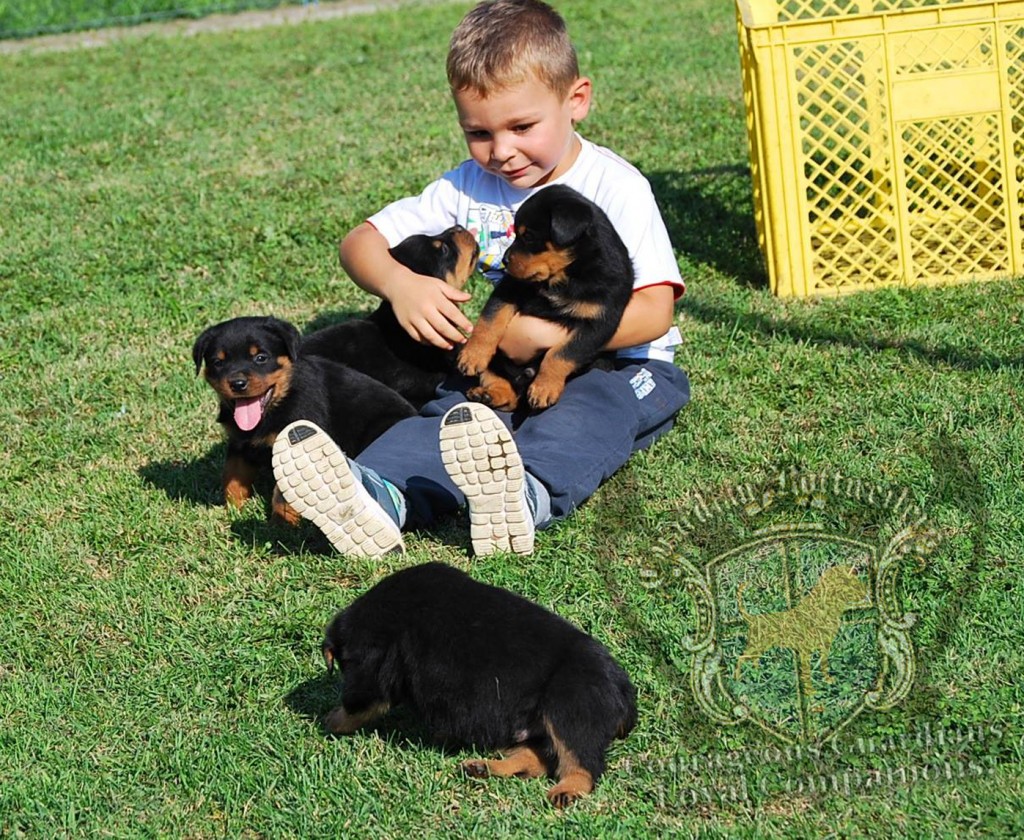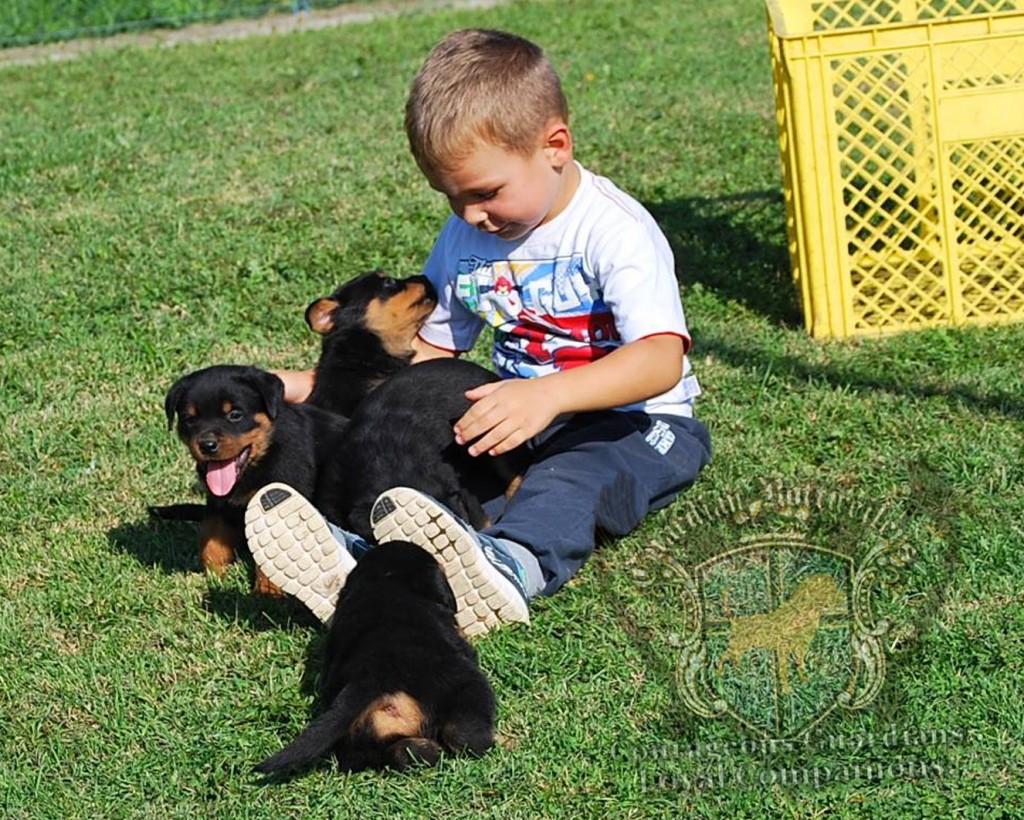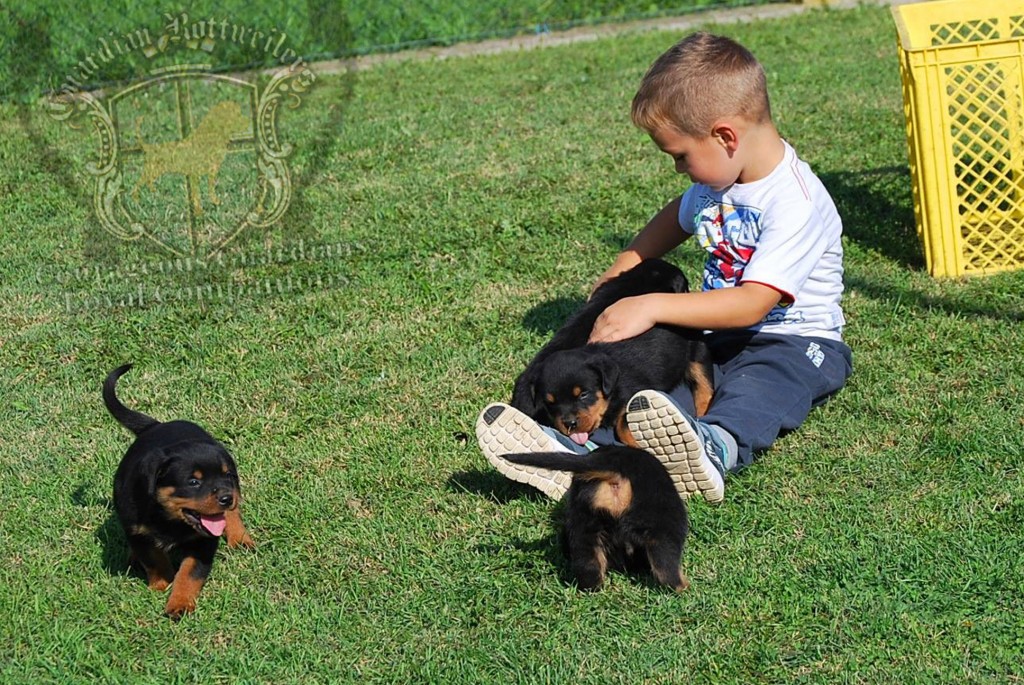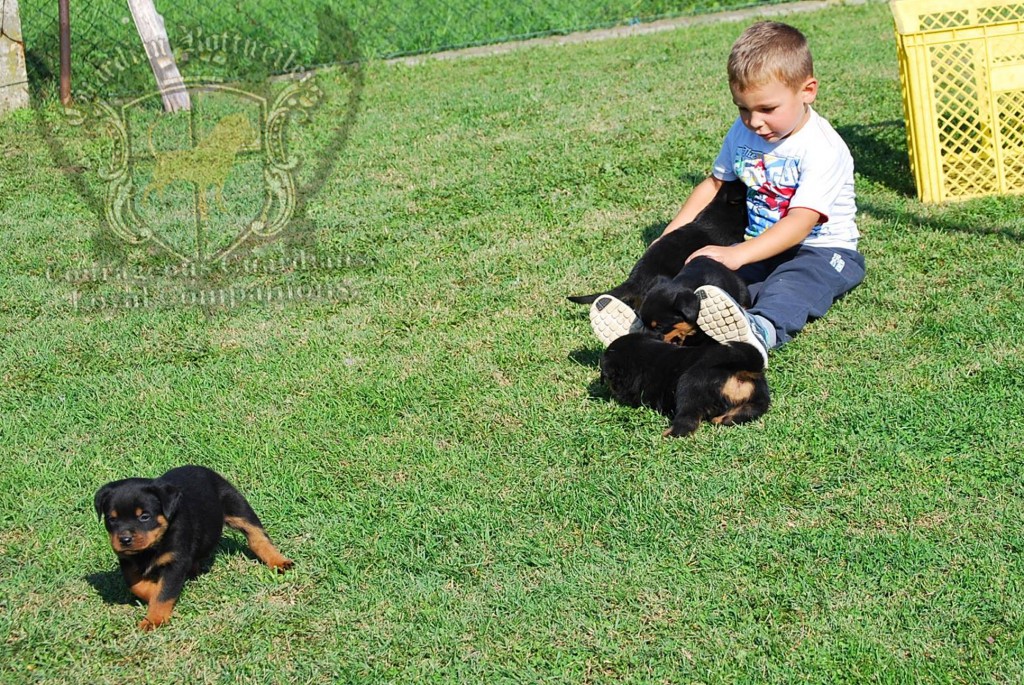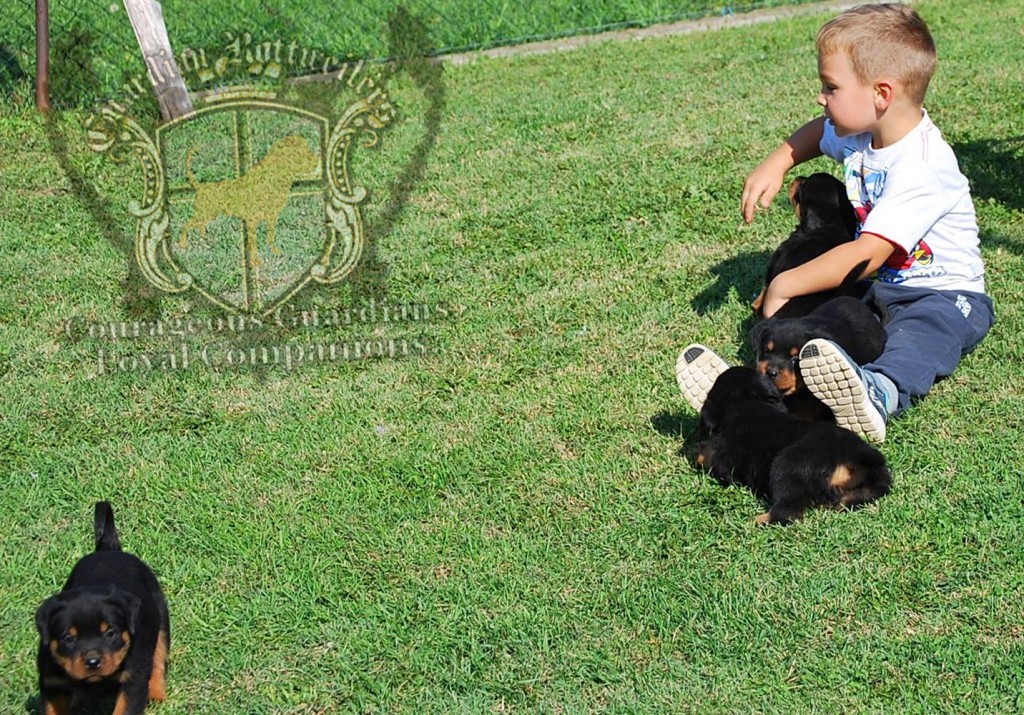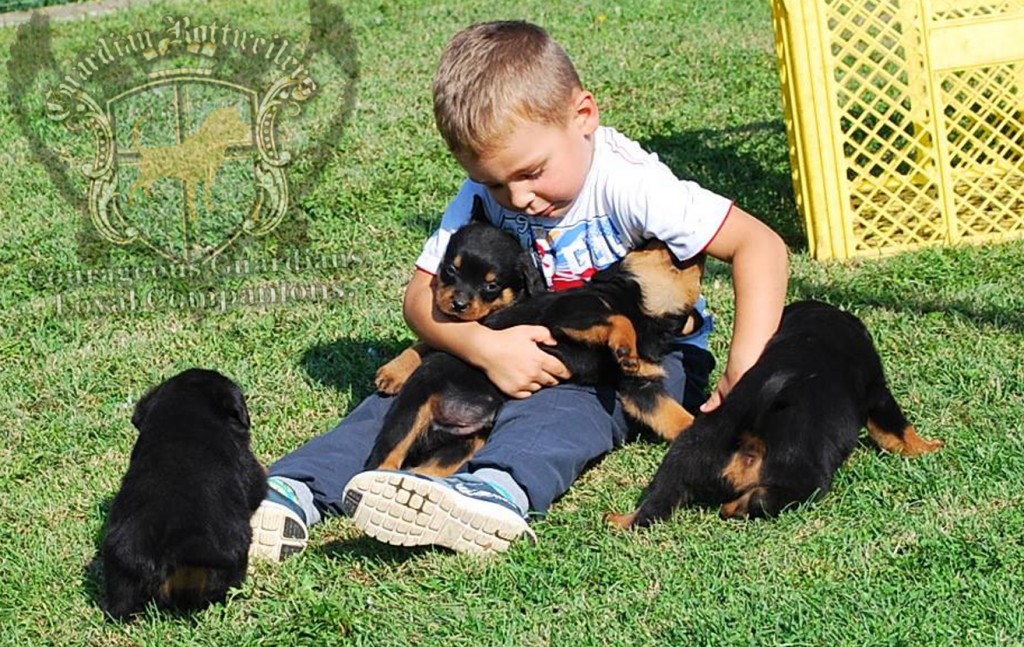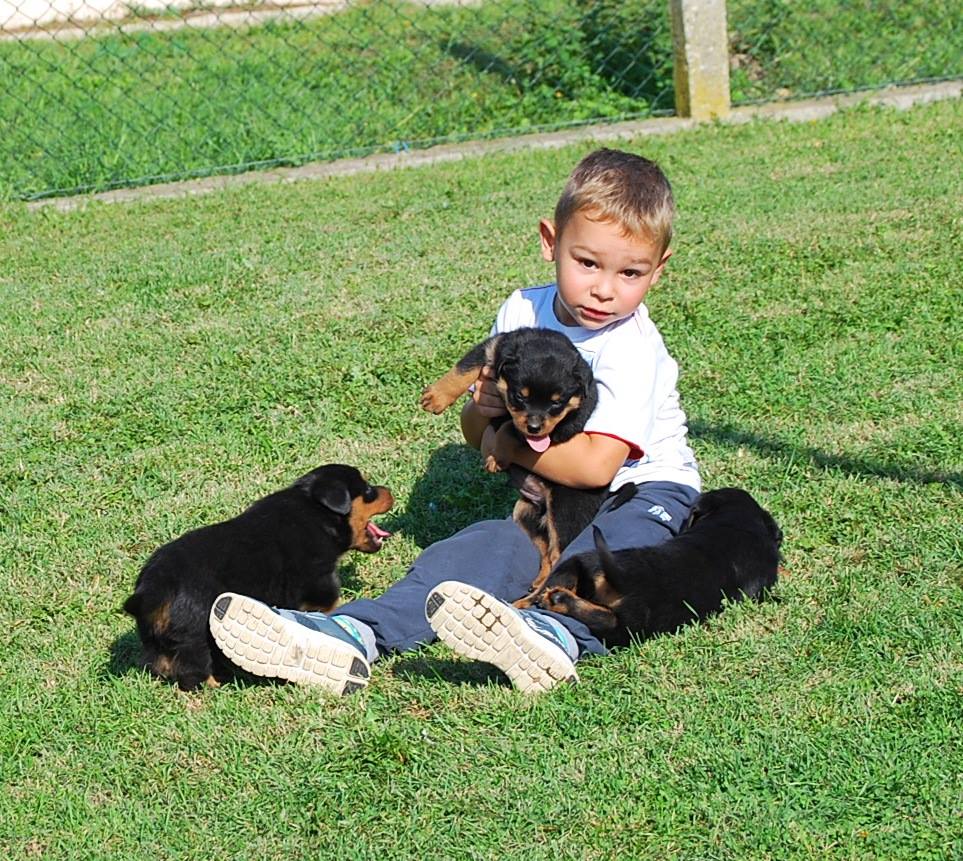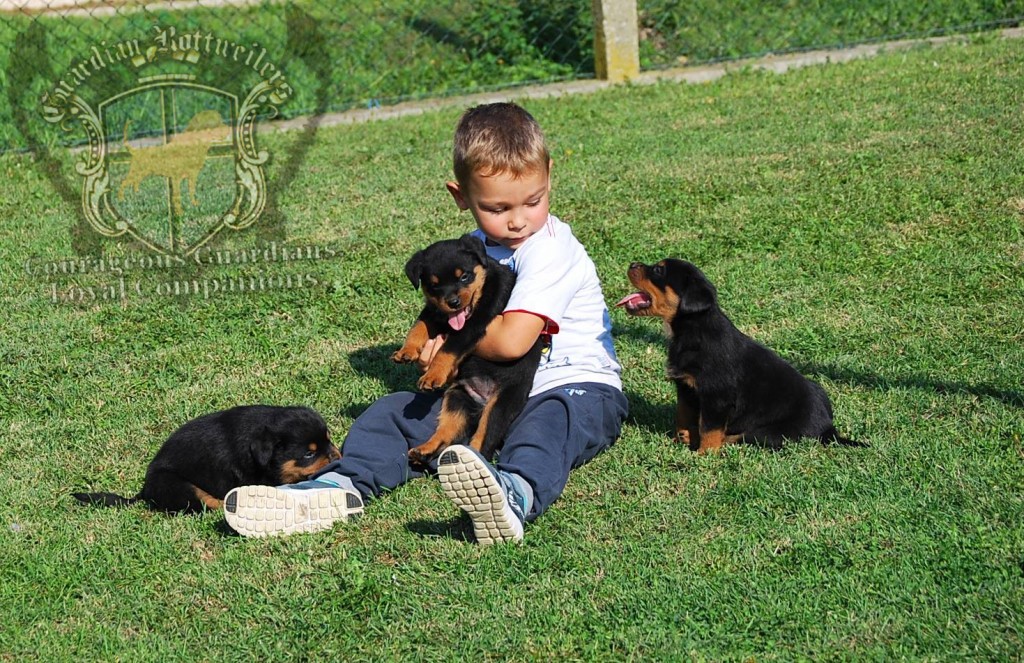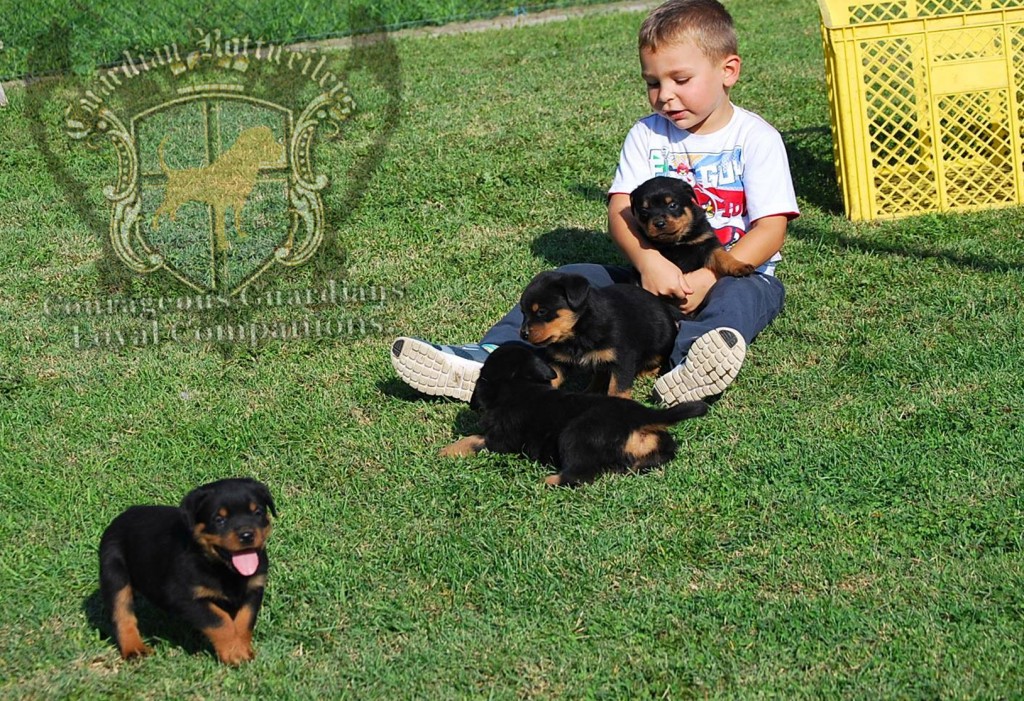 SIRE:
Lucky of Kinders Royal Rott
(Manolo Buoso da Dovara x Beatrice vom Hause Kosovan)
HD-A; ED-1
Eyes 1B
DNA
66 cm; 55 kg
KARM# 52538 Rw
Blakan KS'14 VV5
Serbia KS'14 VV5
IFR World '14 VV5
Kosmau Sieger '14 VV1
Macedonia KS '14  V2
Italy KS '14  V4
IDS Bitola '15 V1, CAC, CACIB, BOB, BOG, BIS
IDS Prilep '15 V1, CAC, CACIB, BOB, BOG III
ADRK World Show '15 V4
IFR World '15 V2
NDS Vrnjacka Banja '15- V1, CAC, BOB, BOG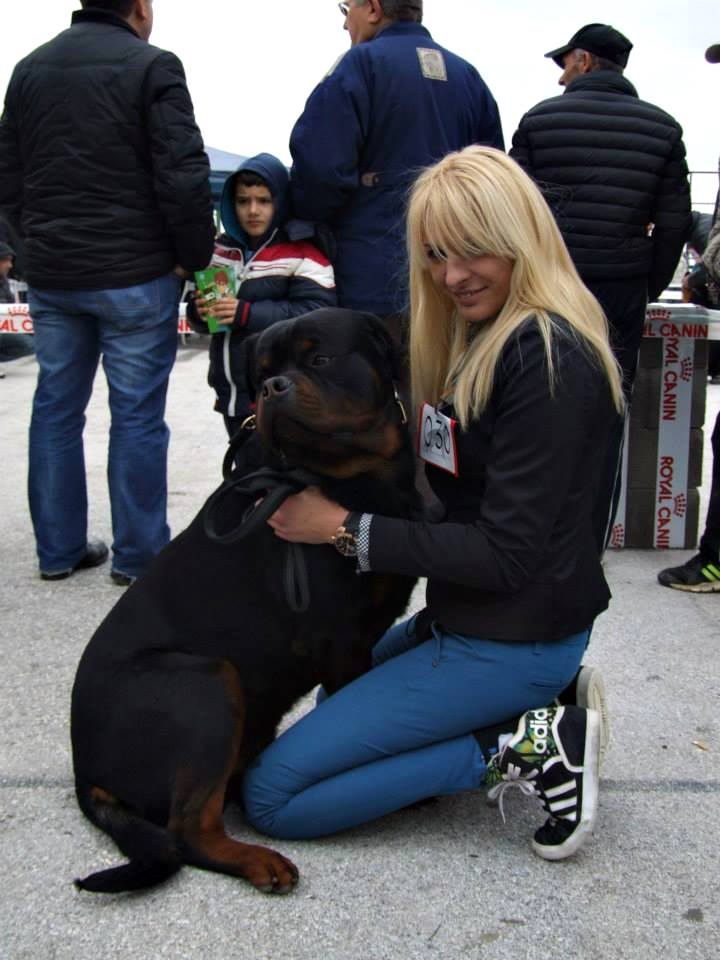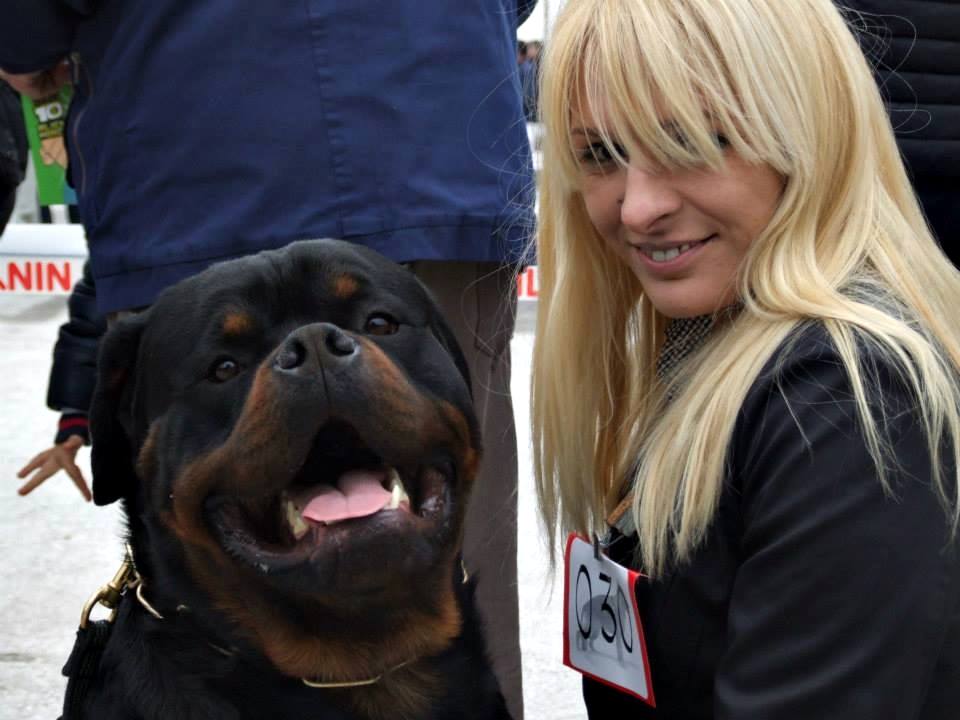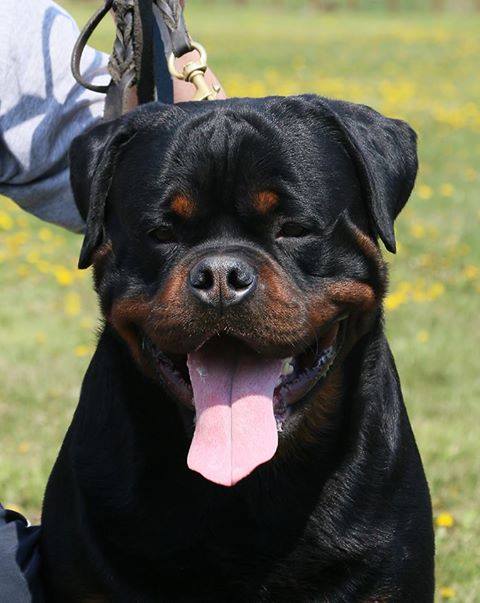 Dam:
Champion Nina Se Ungo-Rot
Sire:  DE BARON SE UNGO-ROT
Dam:  UBAGHI SE UNGO-ROT
HD – frei ; ED – frei
IPO – I , BH
INTERNATIONAL CHAMPION
YOUNG CHAMPION OF SERBIA
ADULT CHAMPION OF SERBIA
ADULT CHAMPION OF MACEDONIA
ADULT CHAMPION OF MONTENEGRO
BALKAN CHAMPION
GRAND CHAMPION
ADRIATIC CHAMPION
3x YOUGENDSIEGERINA
3x YOUNG WINNER
2x J. B.O.B.
YOUNIOR B.I.S.
4x C.A.C.I.B.
2x R.C.A.C.I.B.
15x C.A.C.
11x THE BEST FEMALE
Bulgaria KS – V3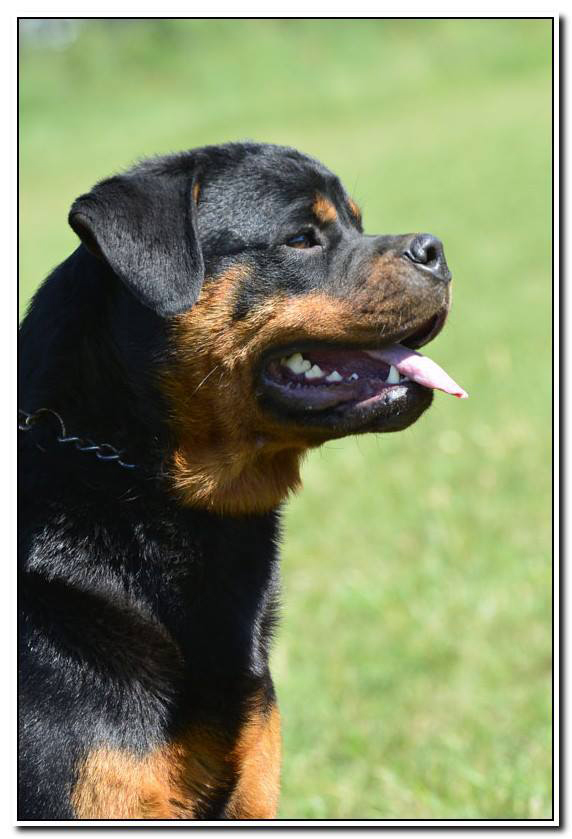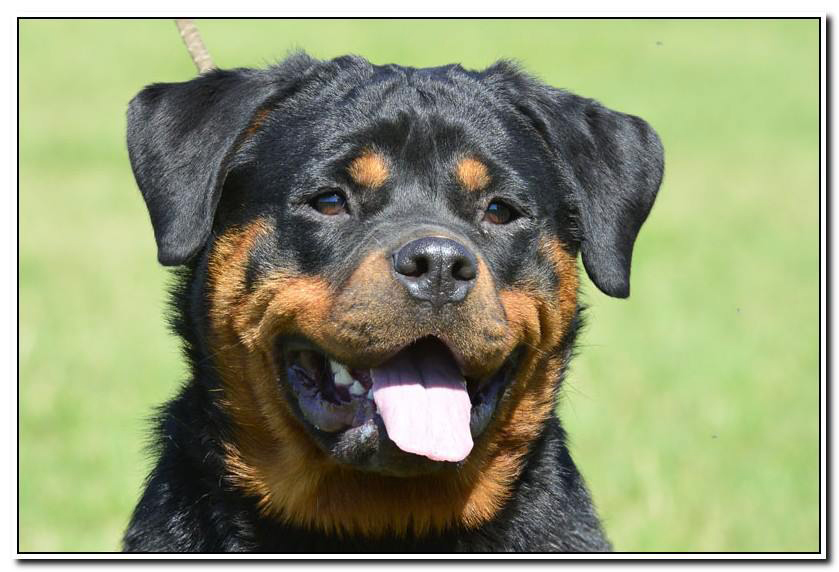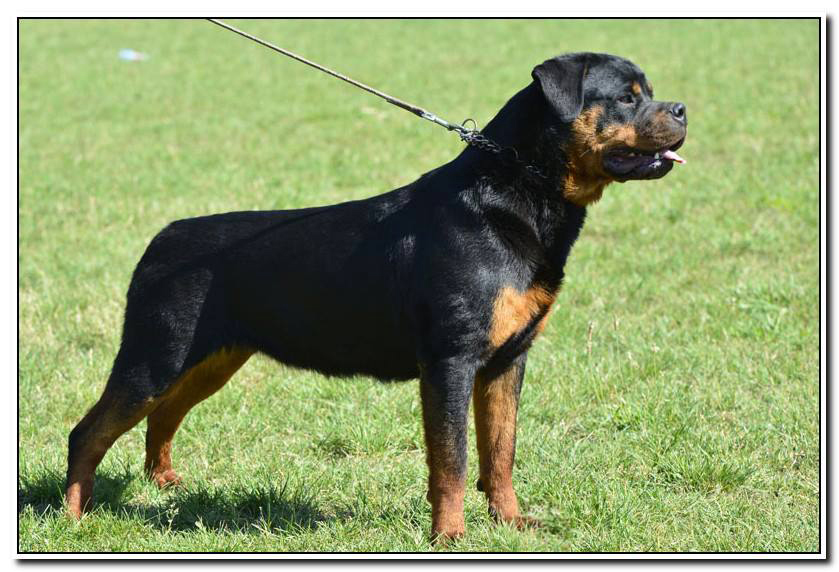 Grand sire:
International Champion
Manolo Buoso da Dovara
HD-; ED-
Croatian Champion
Multi VI
CAC, CACIB, RCAC
Multi BOB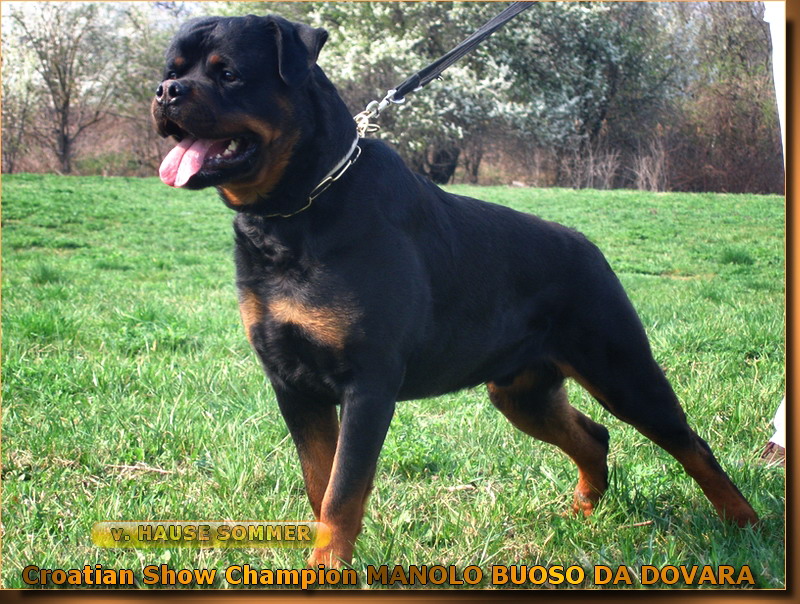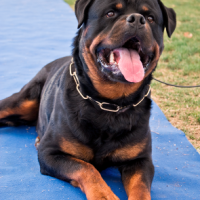 ---
Dino Se Ungo-Rot

Hey Alice, Dino is awesome, just couldn't be better, he has already learned his name, how to sit, how to sit pretty, and how to come pretty well in only 2 days. He has only had 1 accident in the house, has gone outside pretty much everytime, he is doing very well with his kennel, I have been using it for the first half of the night till he potties, than I take him in the bed, eventually I will move to the kennel all night, but I wonna work him into it, and then once he can hold it all night he can sleep in the bed with me.
I took him to the vet today as well, not sure if you need any proof of that? The vet gave him the OK, and was very impressed with his health and how happy he is. And I will keep you posted and possibly a video of him doing some tricks pretty soon, thanks again.
Nathan
He is awesome, the happiest little puppy very healthy with a big appetite.  We spoil him like crazy, but he is very well behaved.  And I just can't explain how smart he is, he can earn a new trick in a day, he can speak on command, sit, lay down, shake, high five, fetch, go to his kennel, roll over, I can set a treat on his nose, and I can put a full bowl of food in front of him, leave the room, and he won't touch it till I say good boy. 
Nathan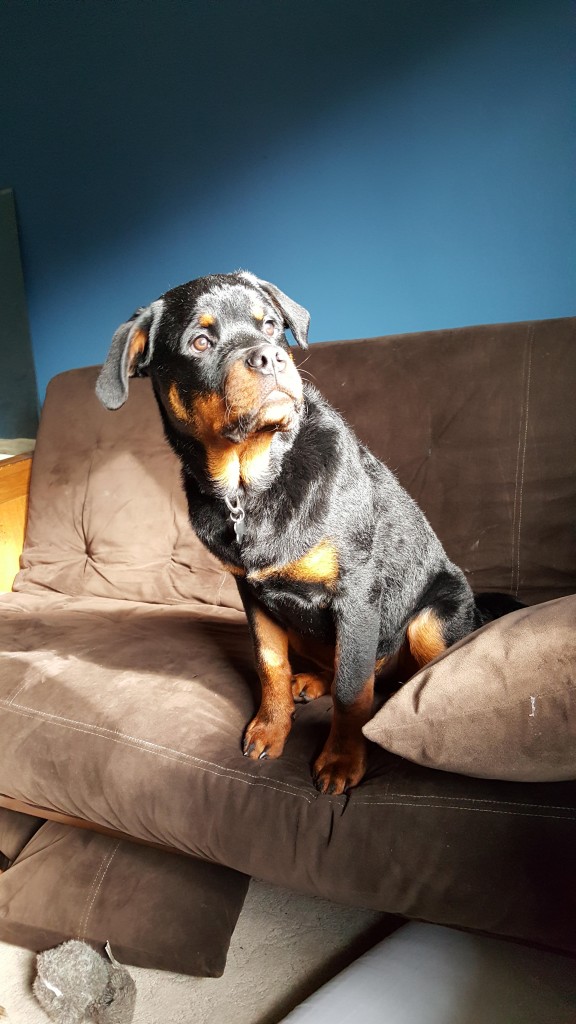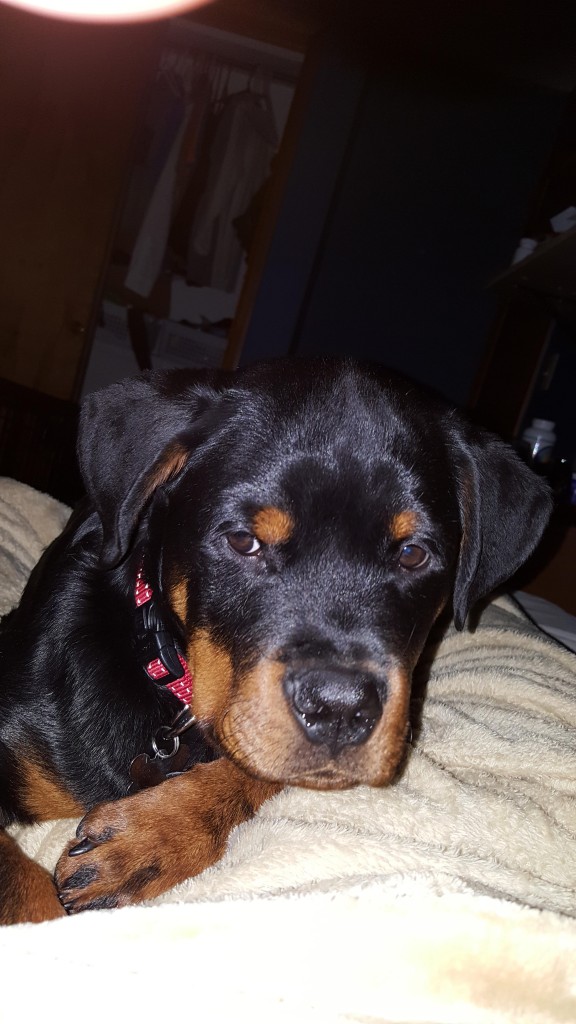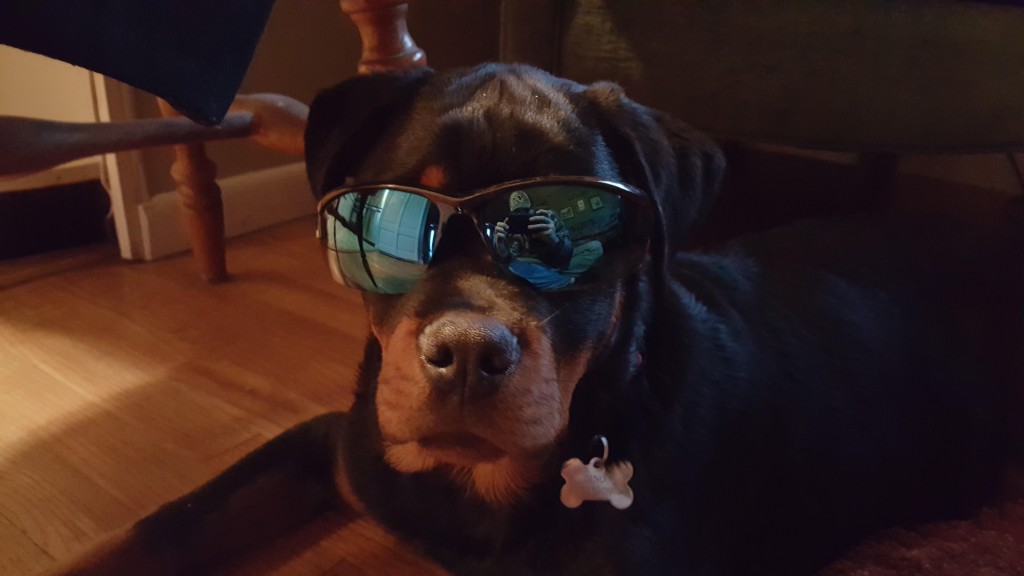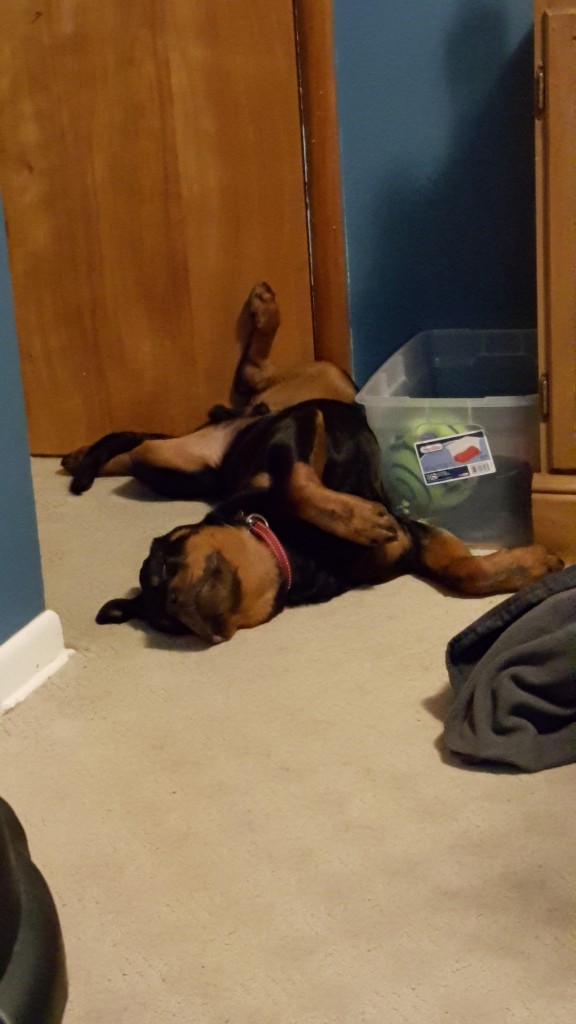 Dino has been an awesome experience raising and training. It's definitely had its moments, but they always seem to bring ya closer together. Thank you so much for such an amazing best friend.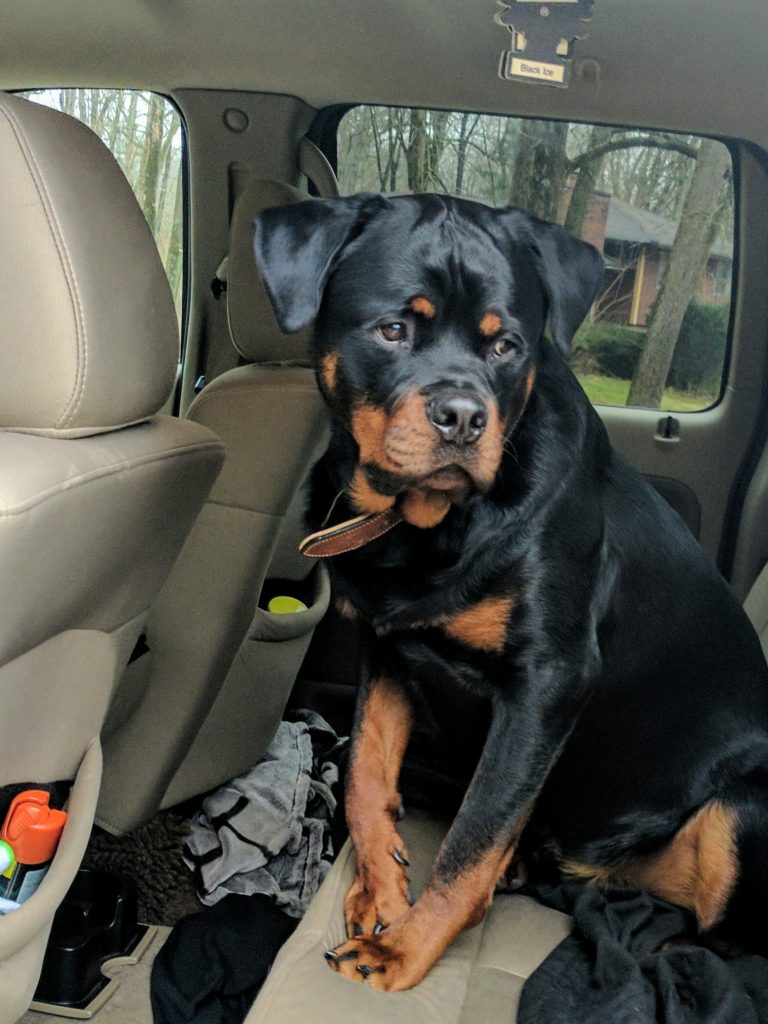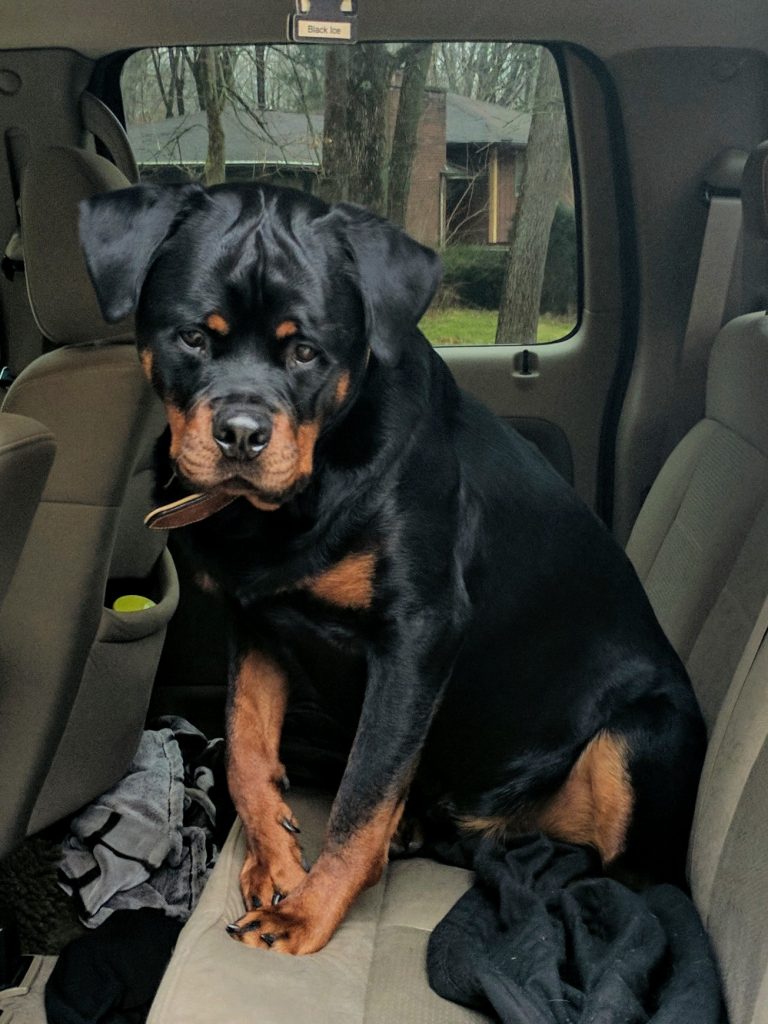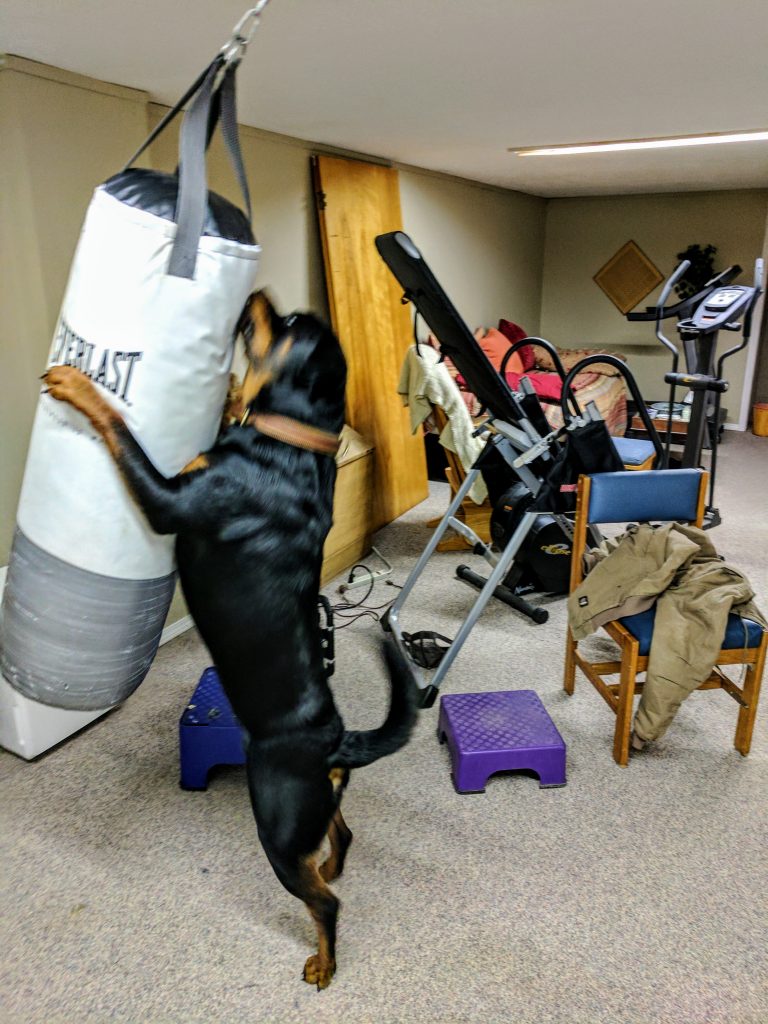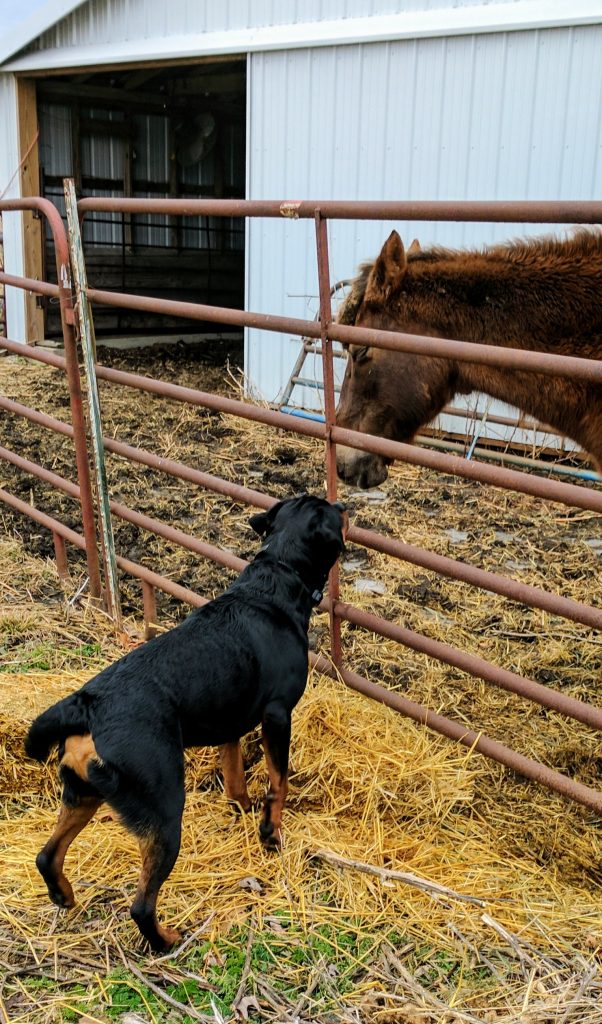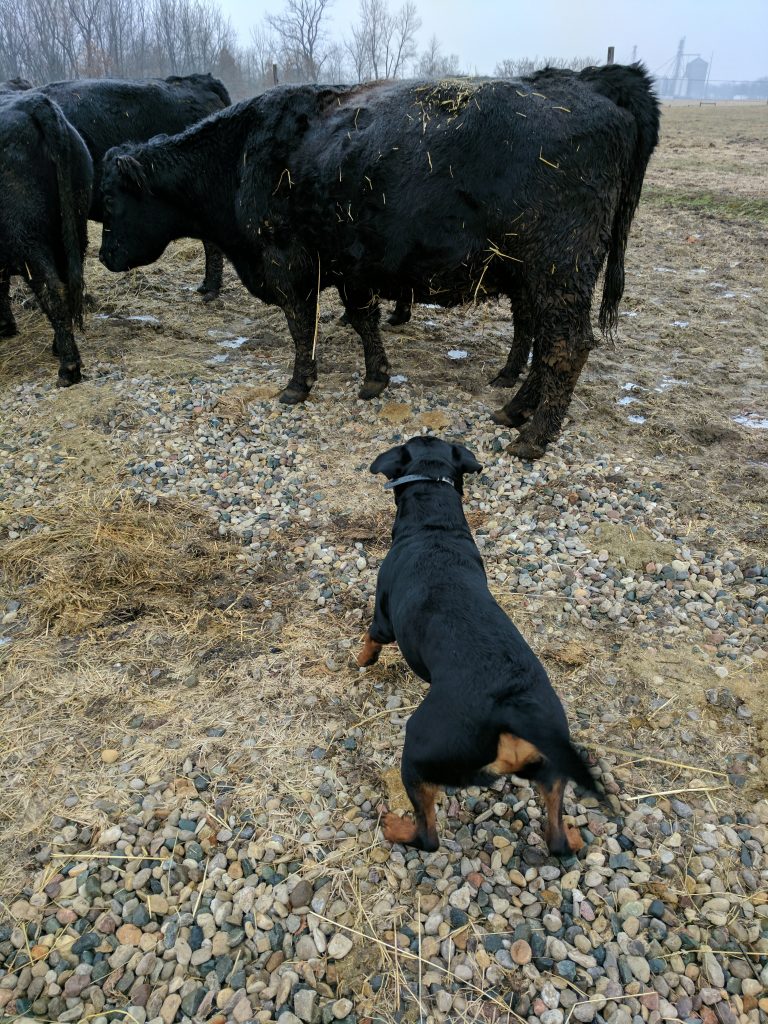 Dani Se Ungo-Rot

Alice! How are you? Sry I'm not keeping up on Facebook a whole lot anymore so I've no idea what's up! Trying to wean from social media a bit lol. I'm at a loss tho. I was looking for my pedigree and/or registration for Milla to show her off to my friends and they aren't in her folder and when I thought about it I don't think I ever received them. I checked back on old emails and found this one stating that you had sent them out but I don't think I got it
Are they lost forever or is that something I can get a copy of? 
PS this is the most beautiful female Rottweiler I have seen anywhere!! Love love LOVE my Mila girl thanks again so much!!!
** please note** we informed Lyndsy that, although not impossible, it is more difficult to get copies of import papers.  With good reason, of course, as the kennel clubs in Europe are not as lax as AKC in any of their regulations.  We always send an email out to everyone when we are mailing the AKC or import papers so you know to watch for them in the mail, and let us know immediately if they are not received so we can use the tracking number to track down the package.  Because it has been nearly 2 years since the paperwork was completed and mailed out, I am not sure exactly what recourse we have, but we will do our best to get it sorted out.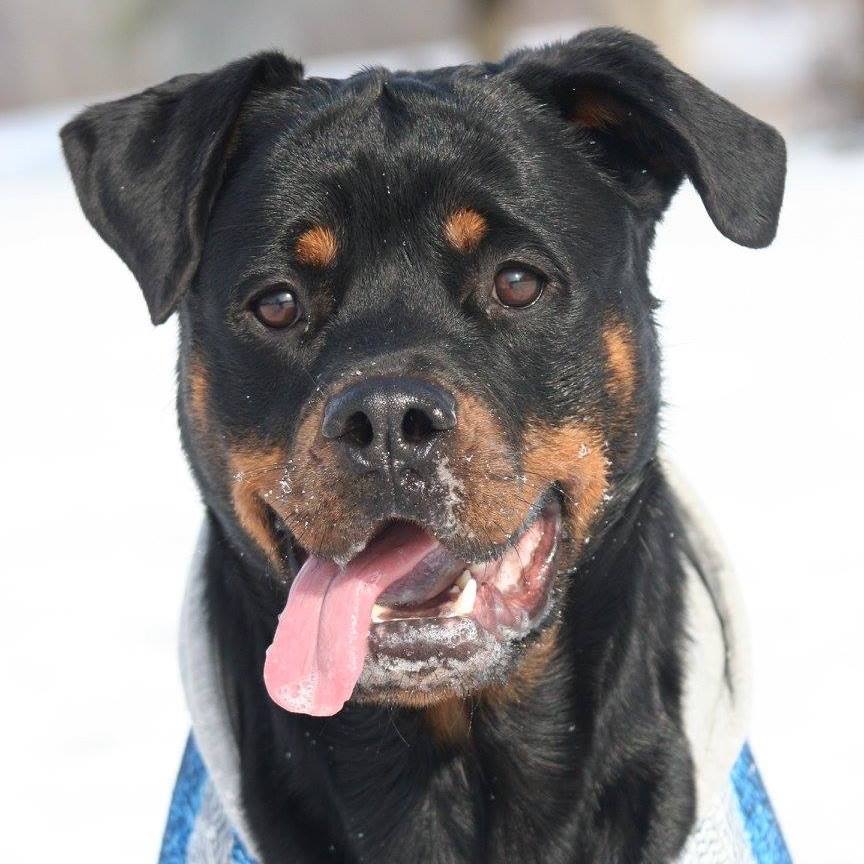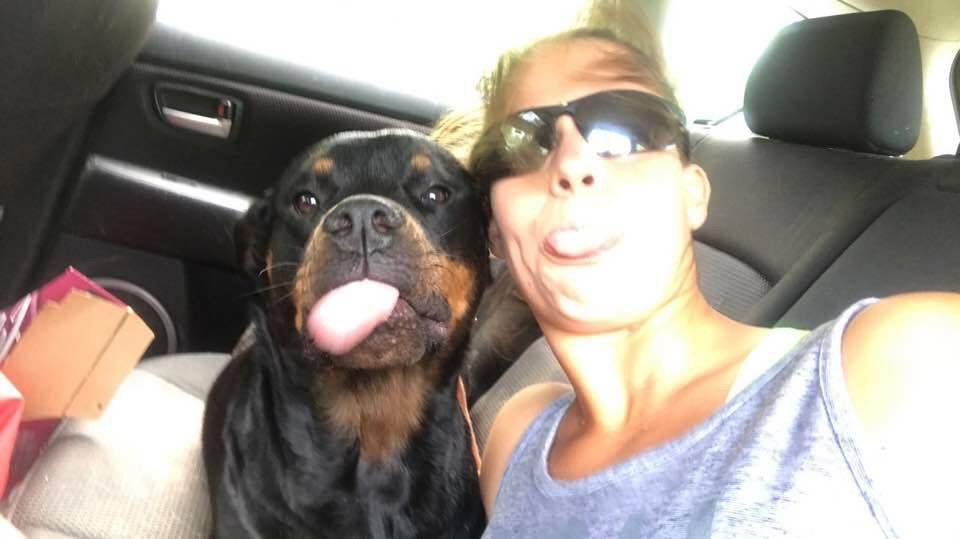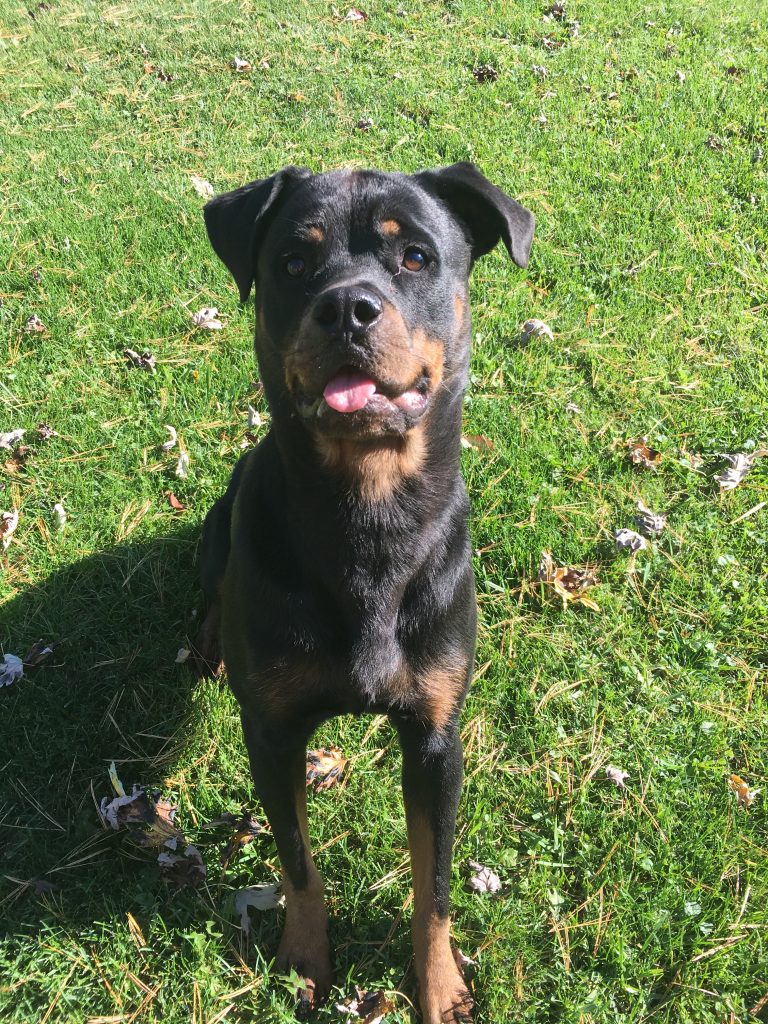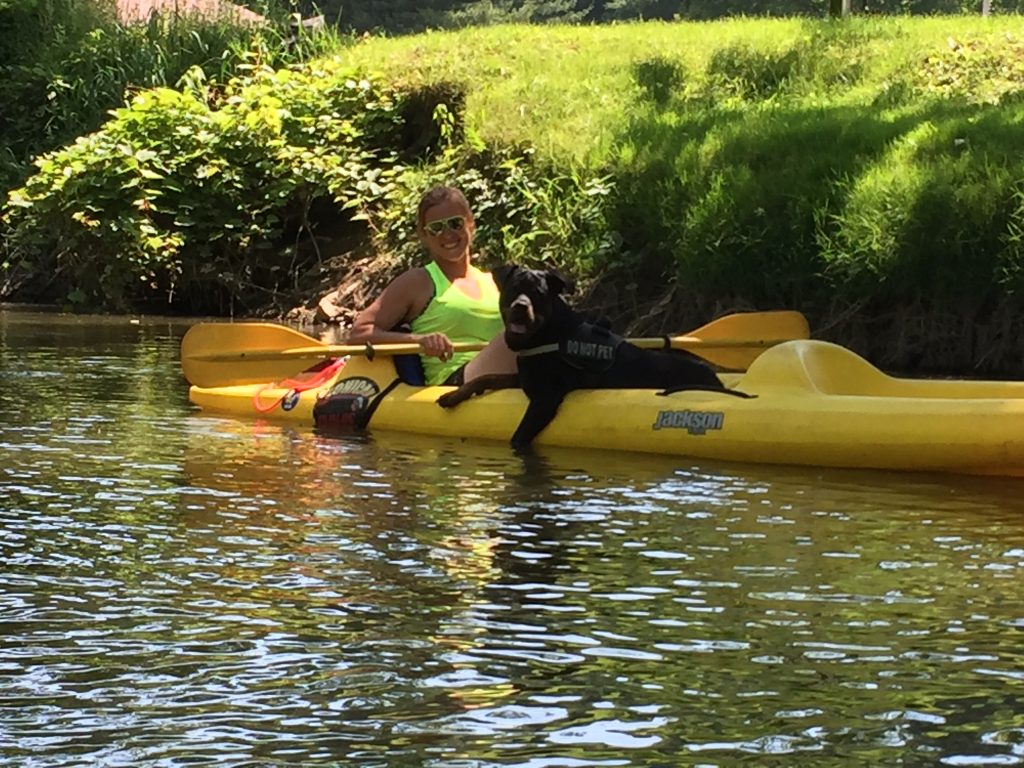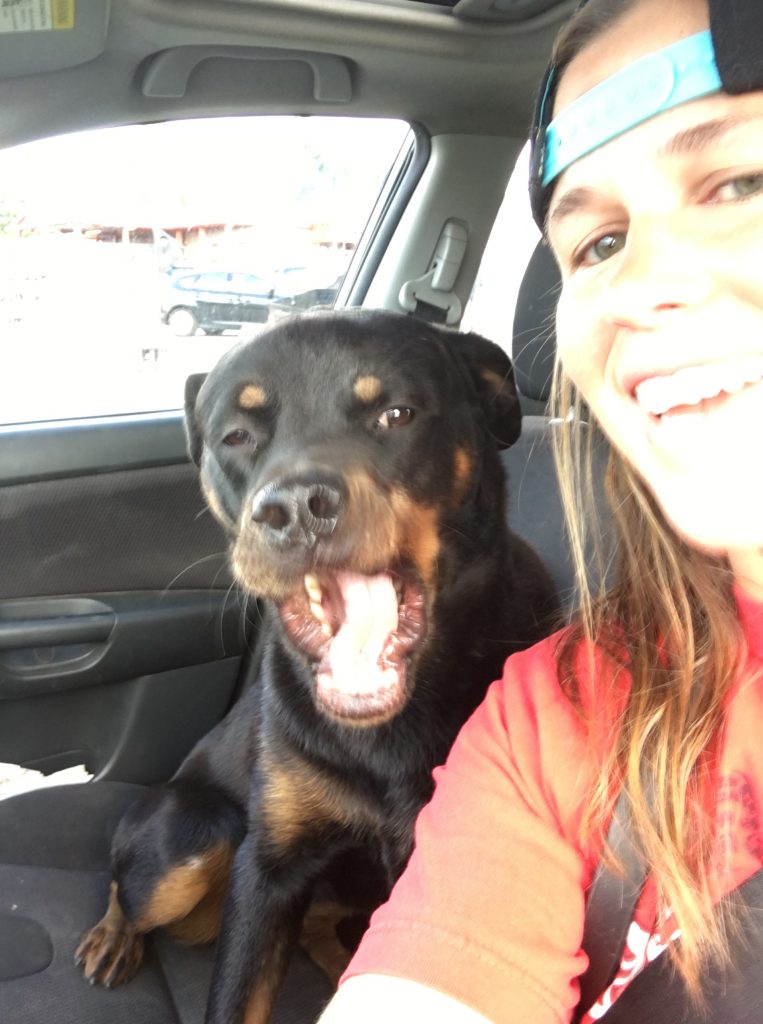 (Visited 34 times, 1 visits today)