Guardian Xoana Von Gottschalk
co-owned with Darrin Harris
Sire:   Crom di Alaricus Rex
Dam:  Whisky Se Ungo-Rot
Born: 14 May 2012
AKC# WS41475302
Chip# 956000002431202
HD- Frei; ED- Frei (FCI)
JLPP- Clear RO-LPP2137/79F-VPI
Heart Certified- Normal  RO-CA8152/79F/P-VPI
Patella- Normal OFA RO-PA1014/79F/P-VPI
Dentition- Full OFA RO-DE1760/79F-VPI
DNA
VP3 ARV National Sieger
VP3 ARV Regional Sieger
ADULT CHAMPION OF BULGARIA
GRAND CHAMPION OF BULGARIA
BALKAN CHAMPION
ADULT CH  MONTENEGRO
GRAND CH  MONTENEGRO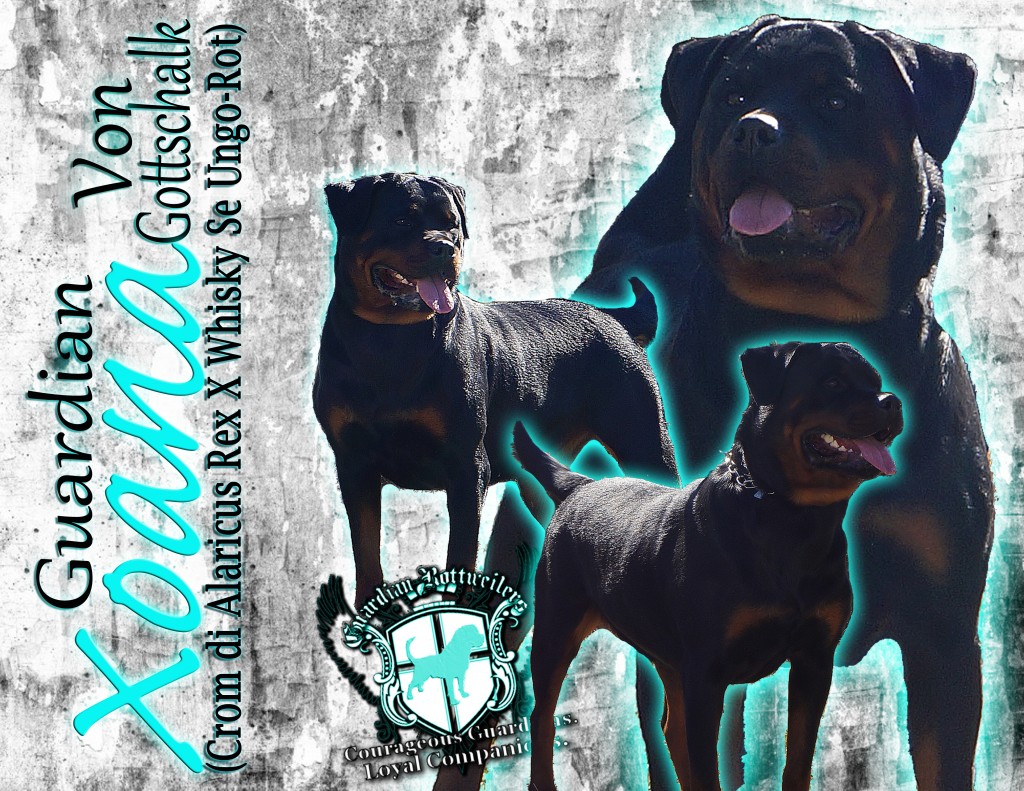 What a beautiful, compact female!  THIS is what happens when you combine a strong typical MAMBO son with an equally strong HENRY daughter!!  We knew when we chose this breeding over a year ago that is would produce very correct conformation and super character, but I have exceeded all my expectations with this lovely little firecracker!  Xoana is FEARLESS!!  She is confident, drivey and just so exceptionally intelligent!  She picks up EVERYTHING that we throw at her and has so much style!  She craves attention which makes her even more eager to please.  She is such a perfect mix of mom and dad- I really could not be more proud of Crom and Whisky!!  Xoana is a playful, plucky female yet still so gentle.  She is tons of fun to hang out with and loves to be as near to you as possible.  Xoana works TIRELESSLY with a never quit attitude and wants nothing more than to please you!  She is really just such a phenomenal young lady and we are incredibly pleased with her.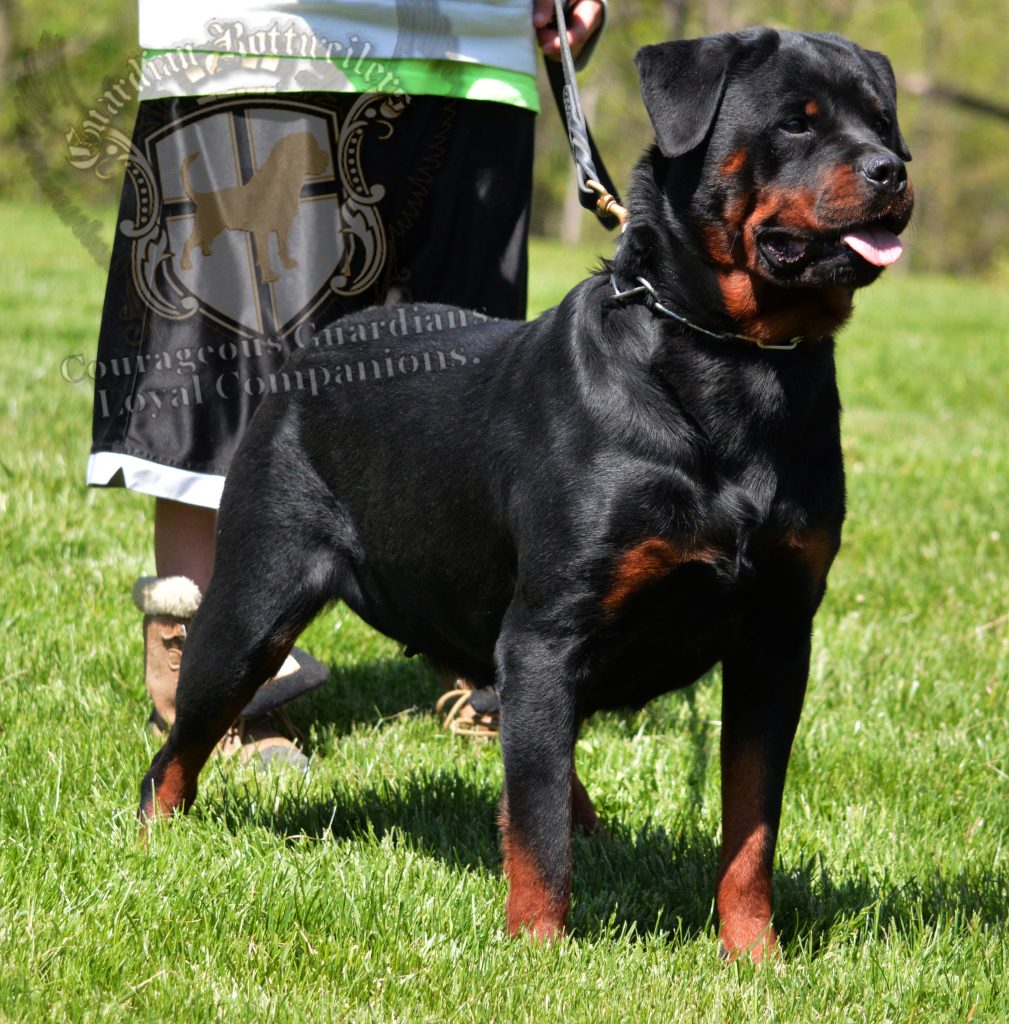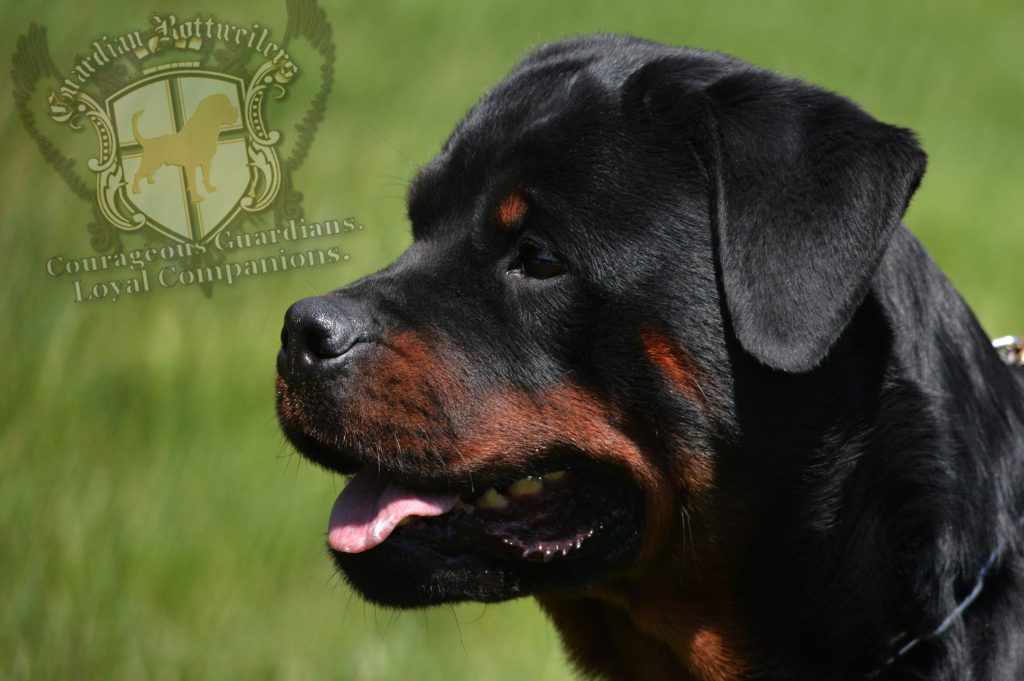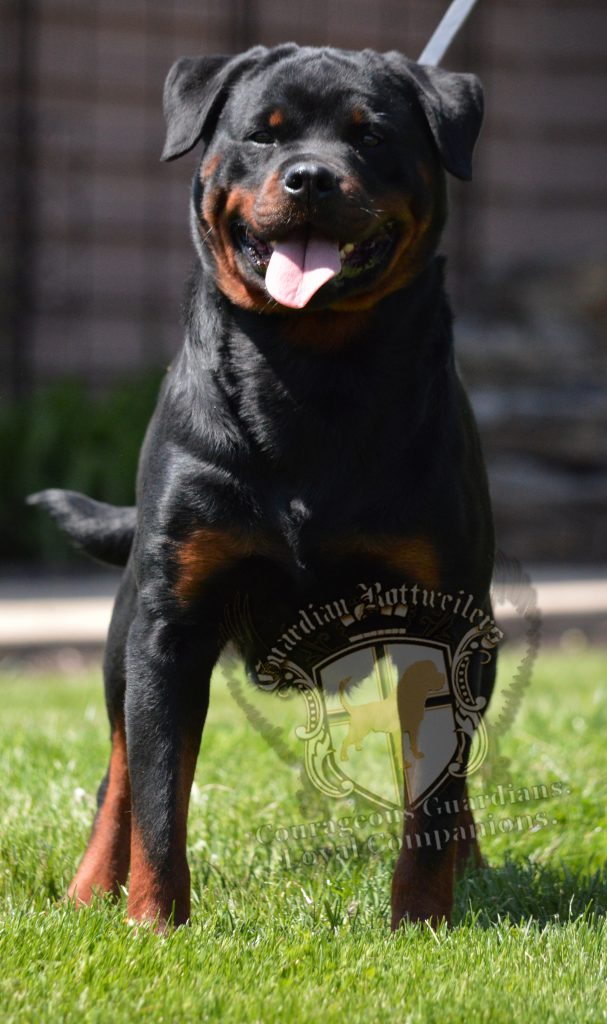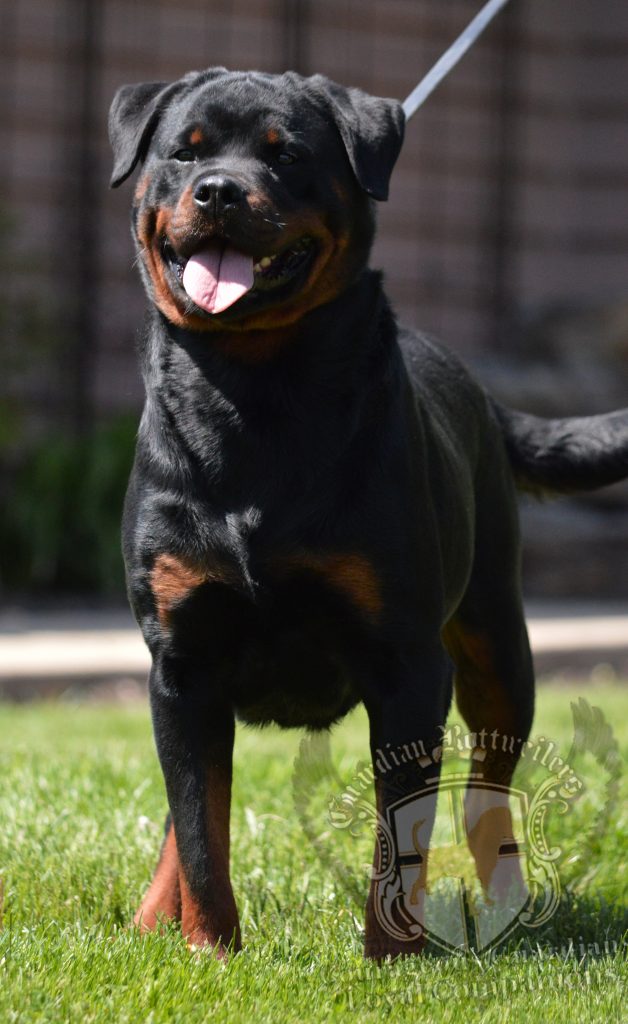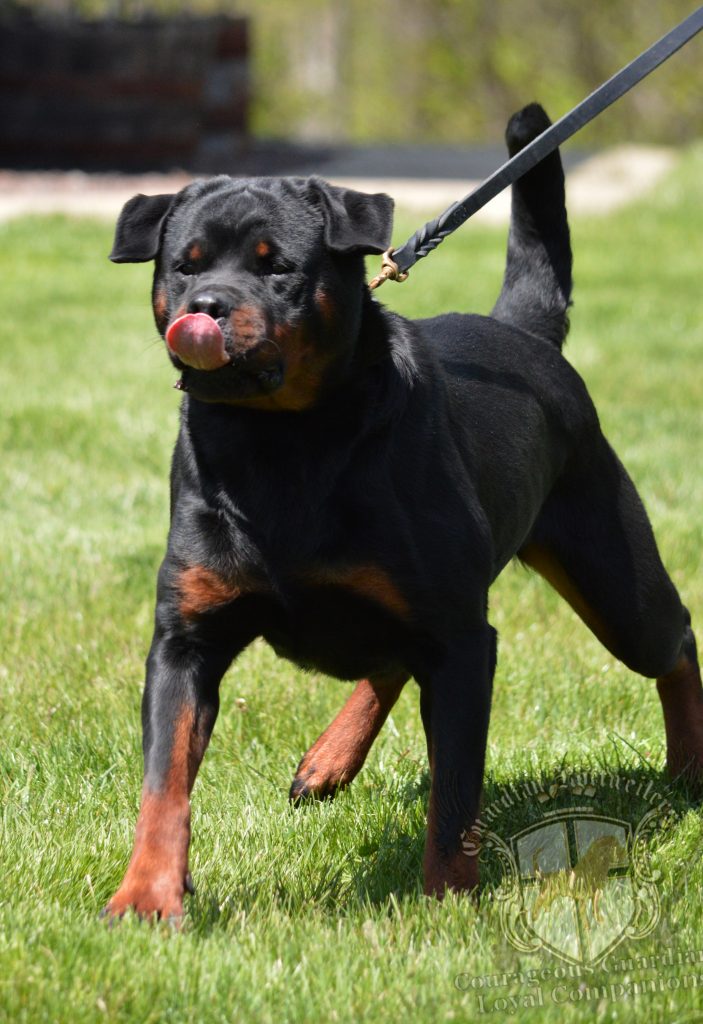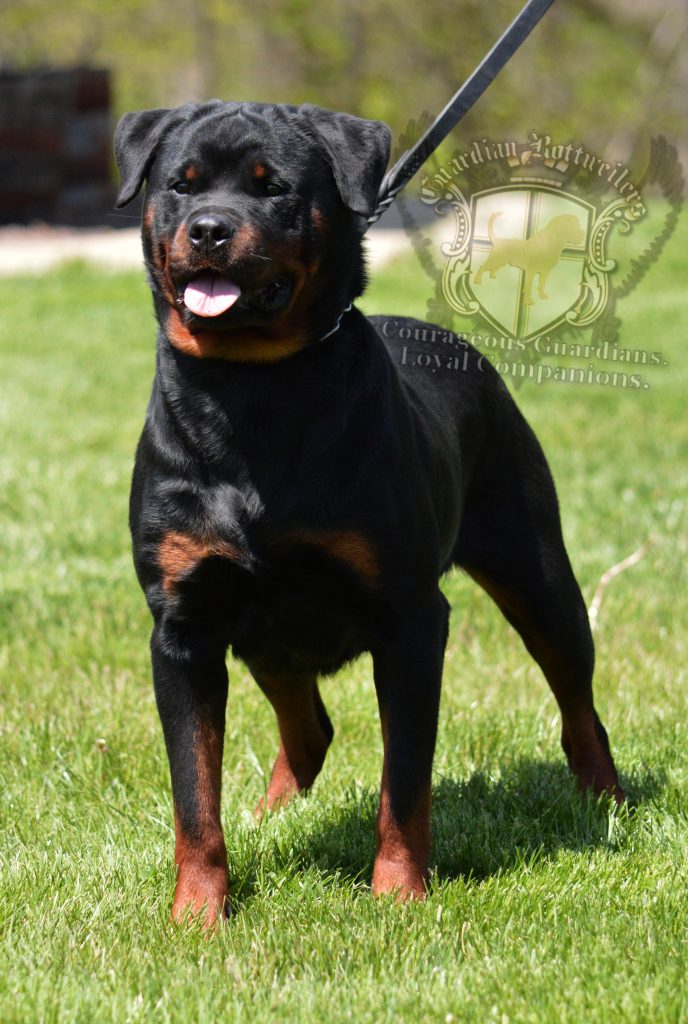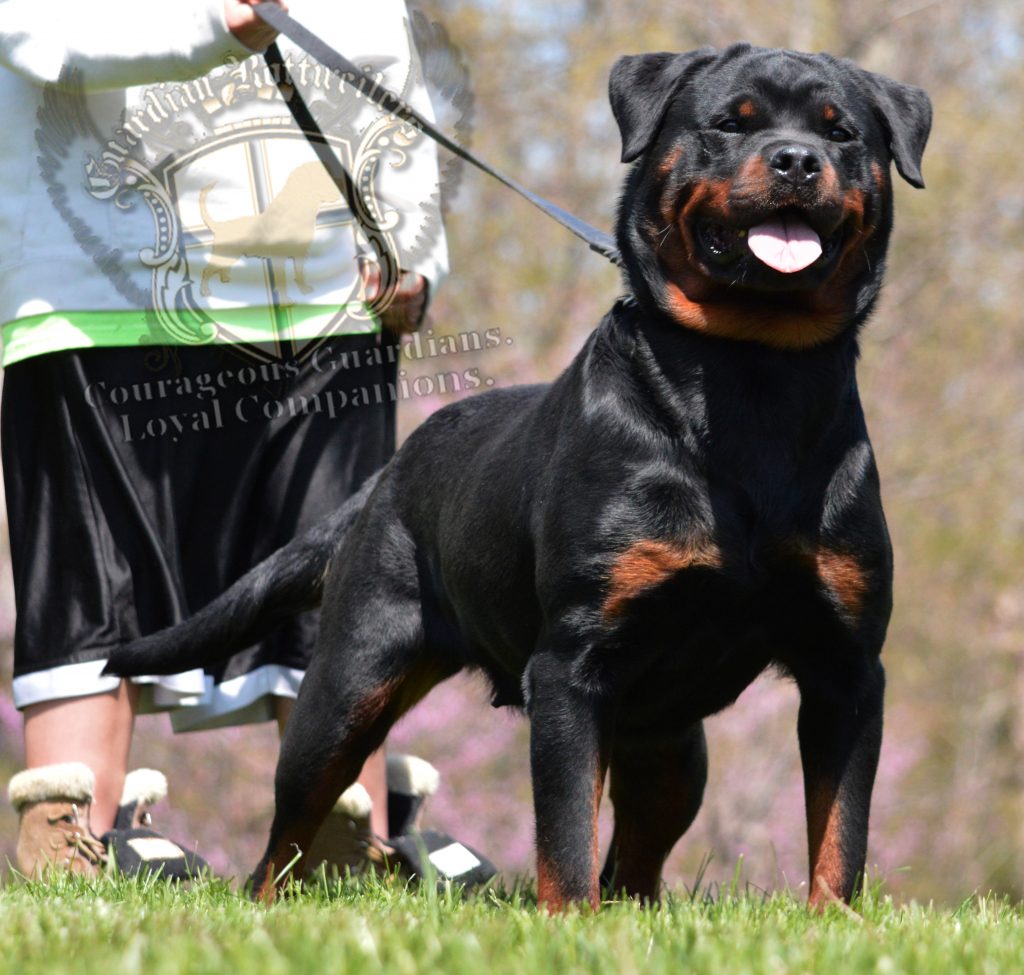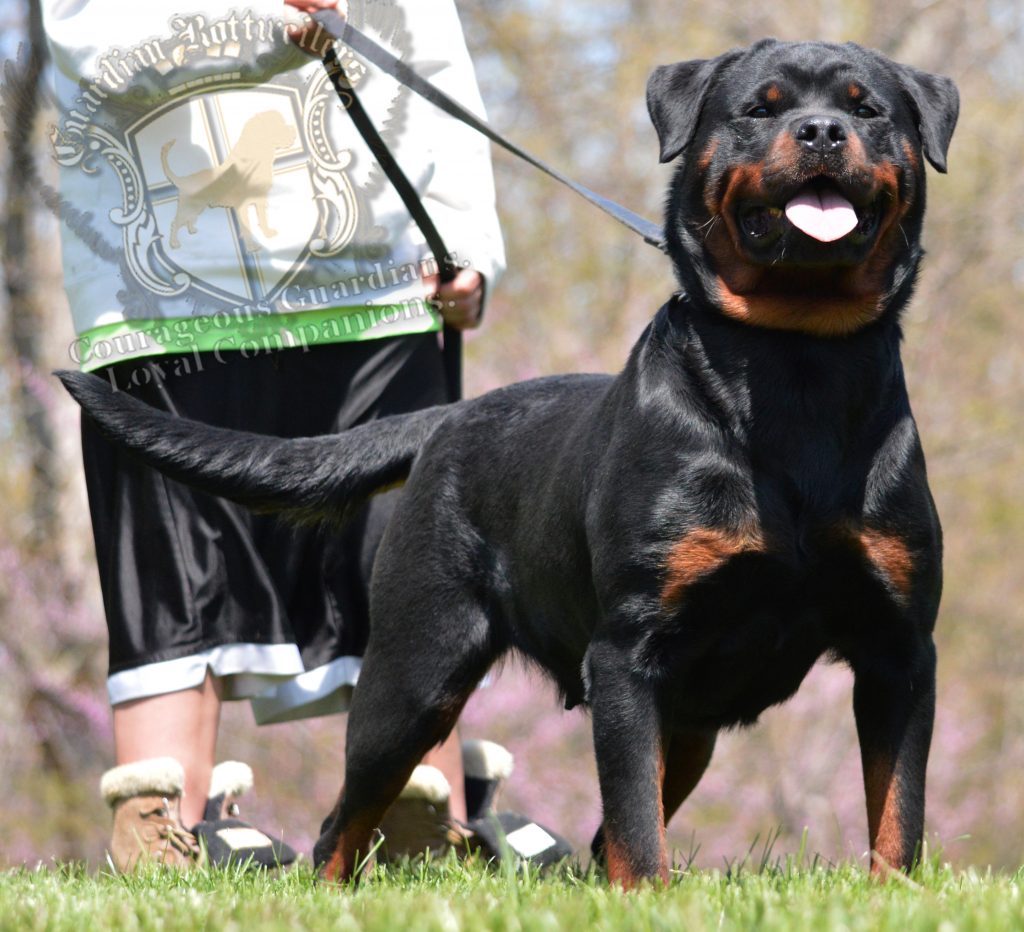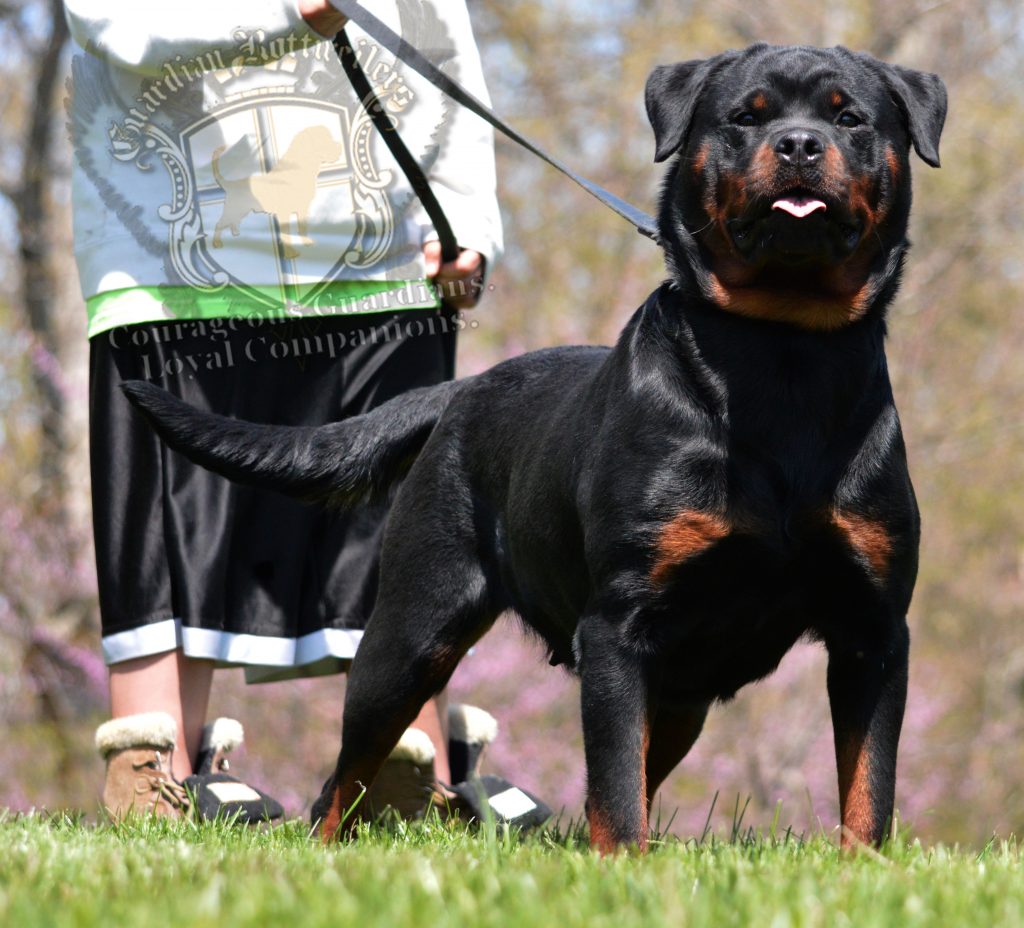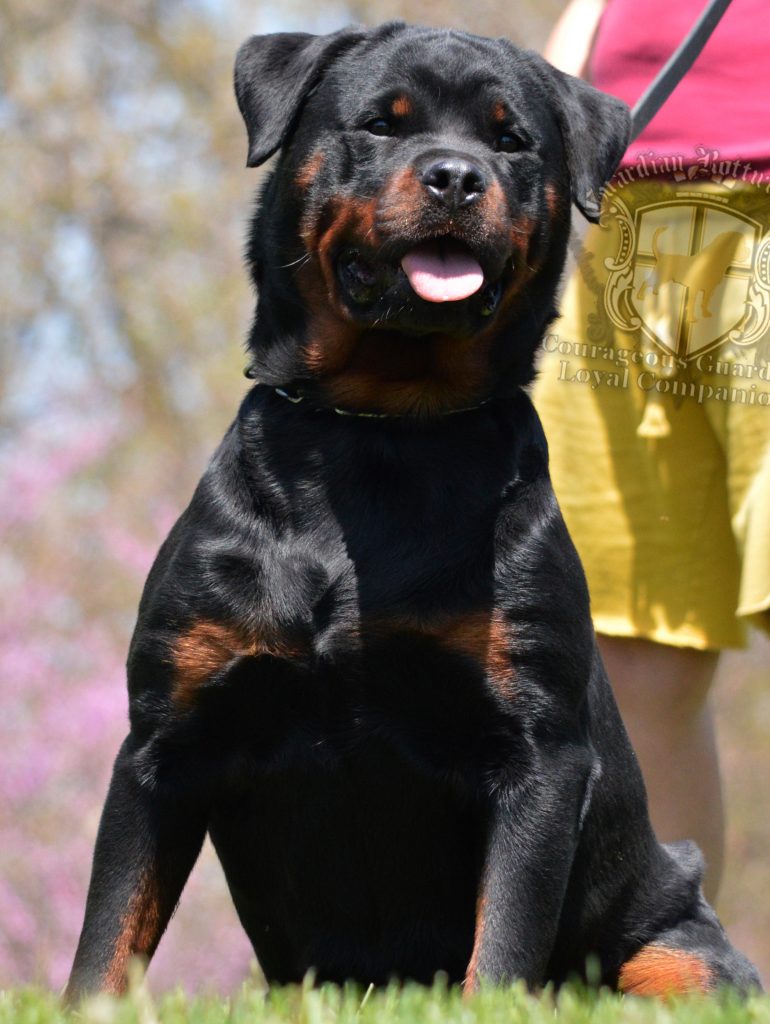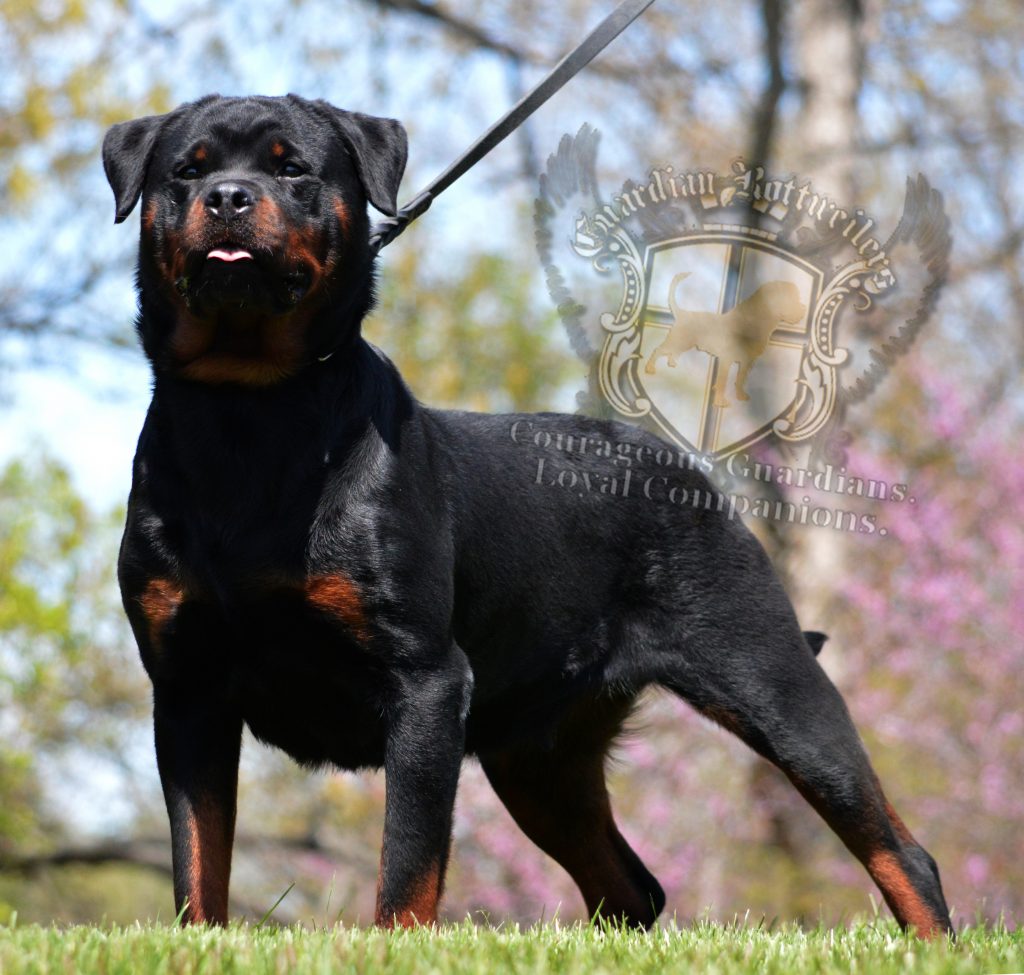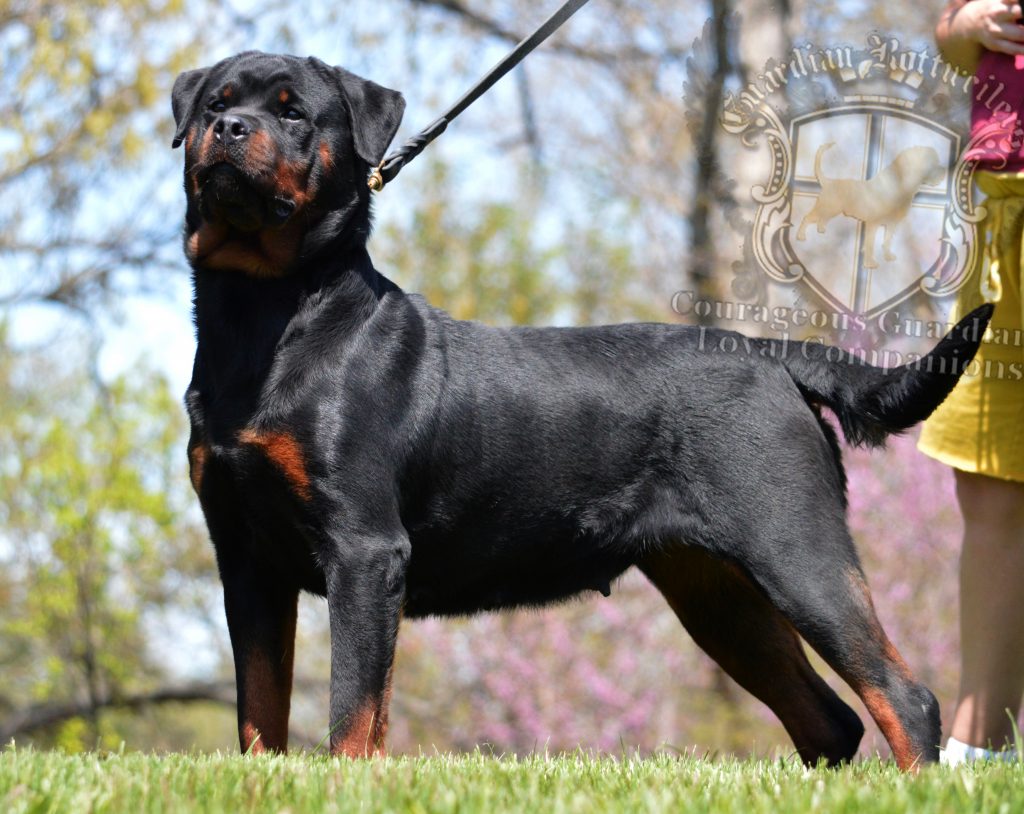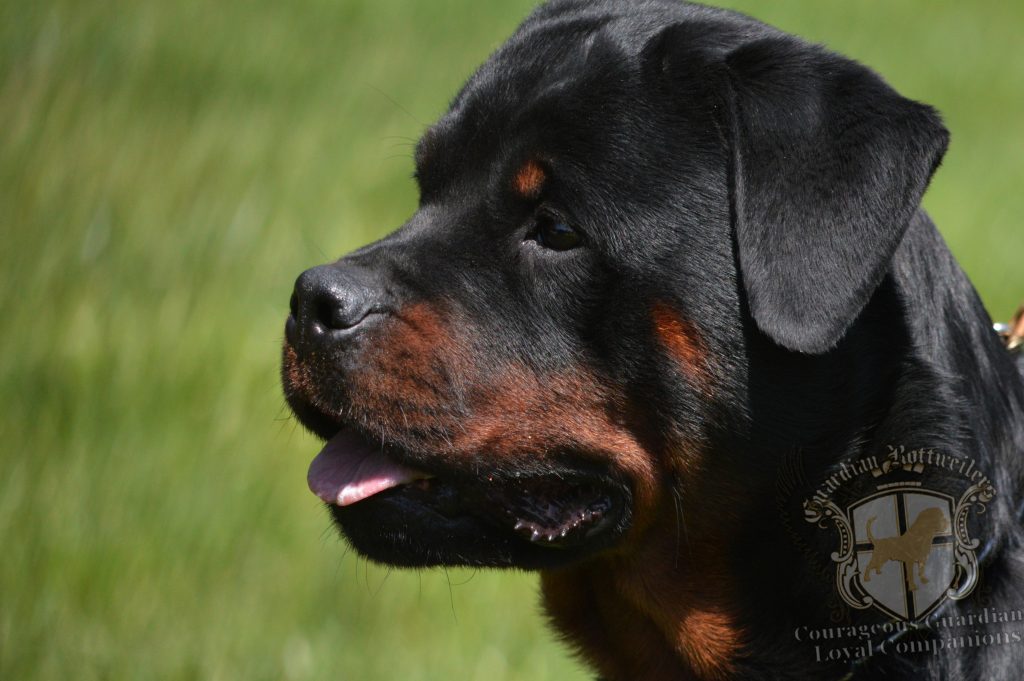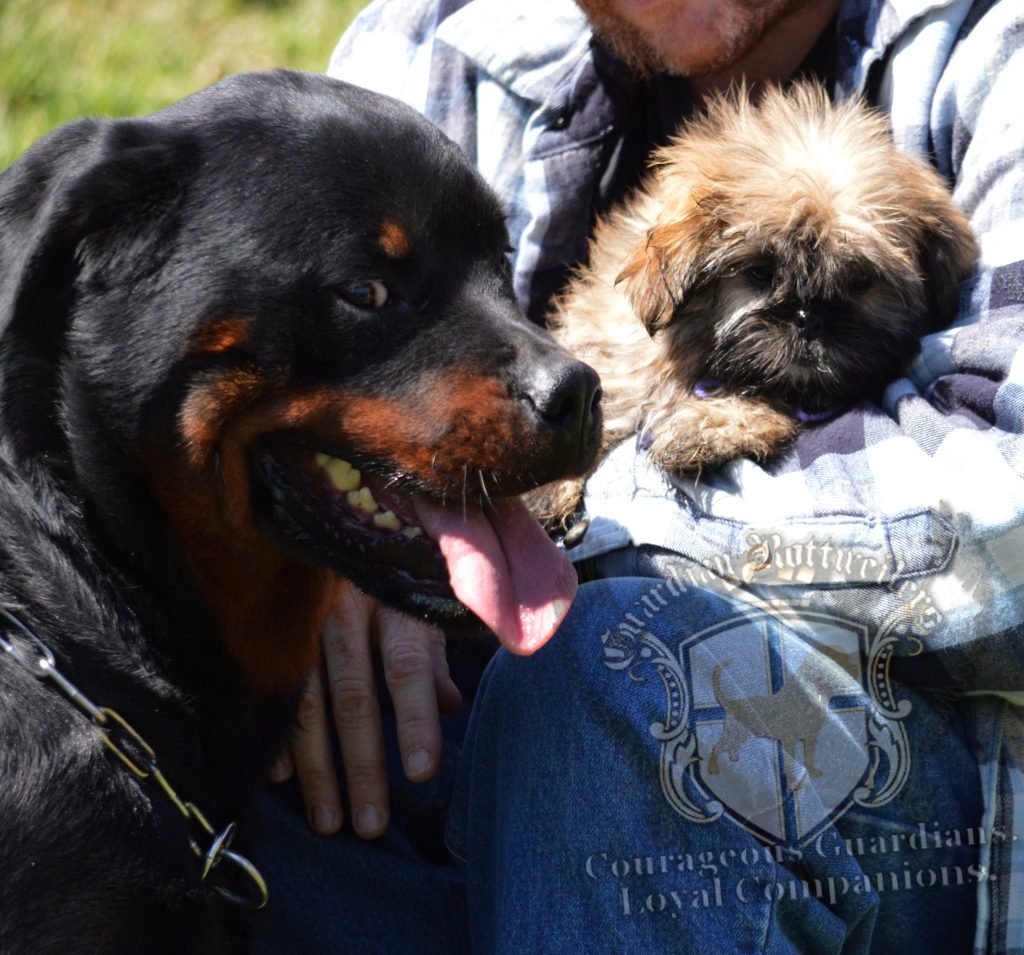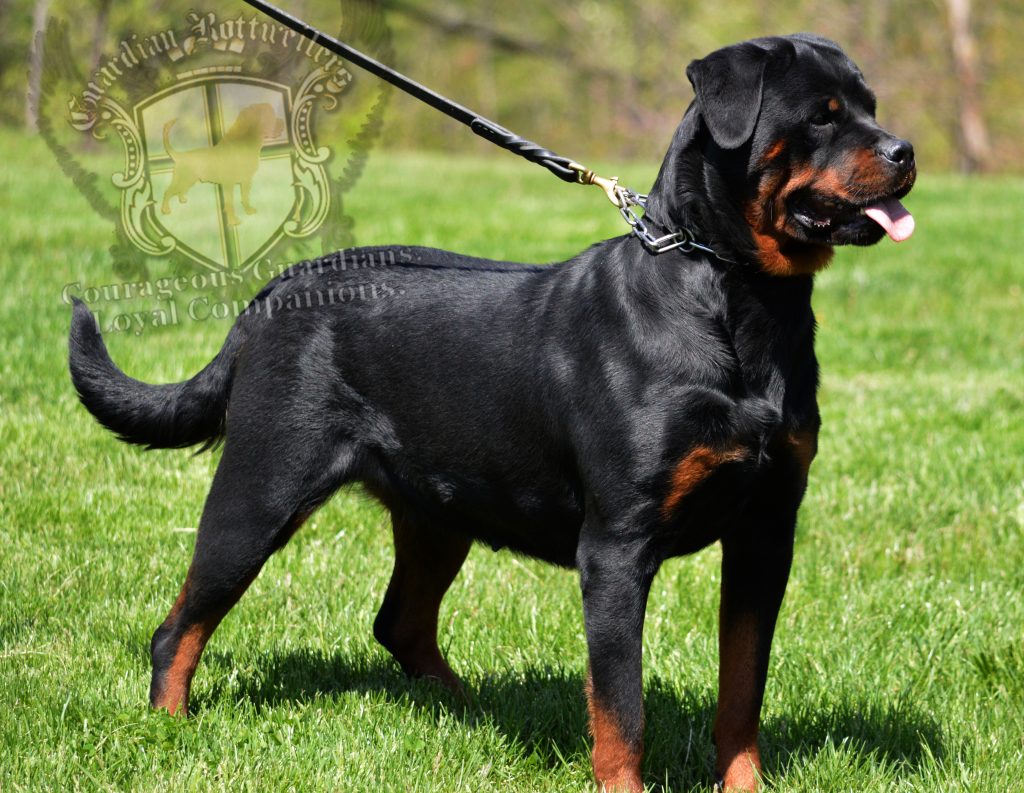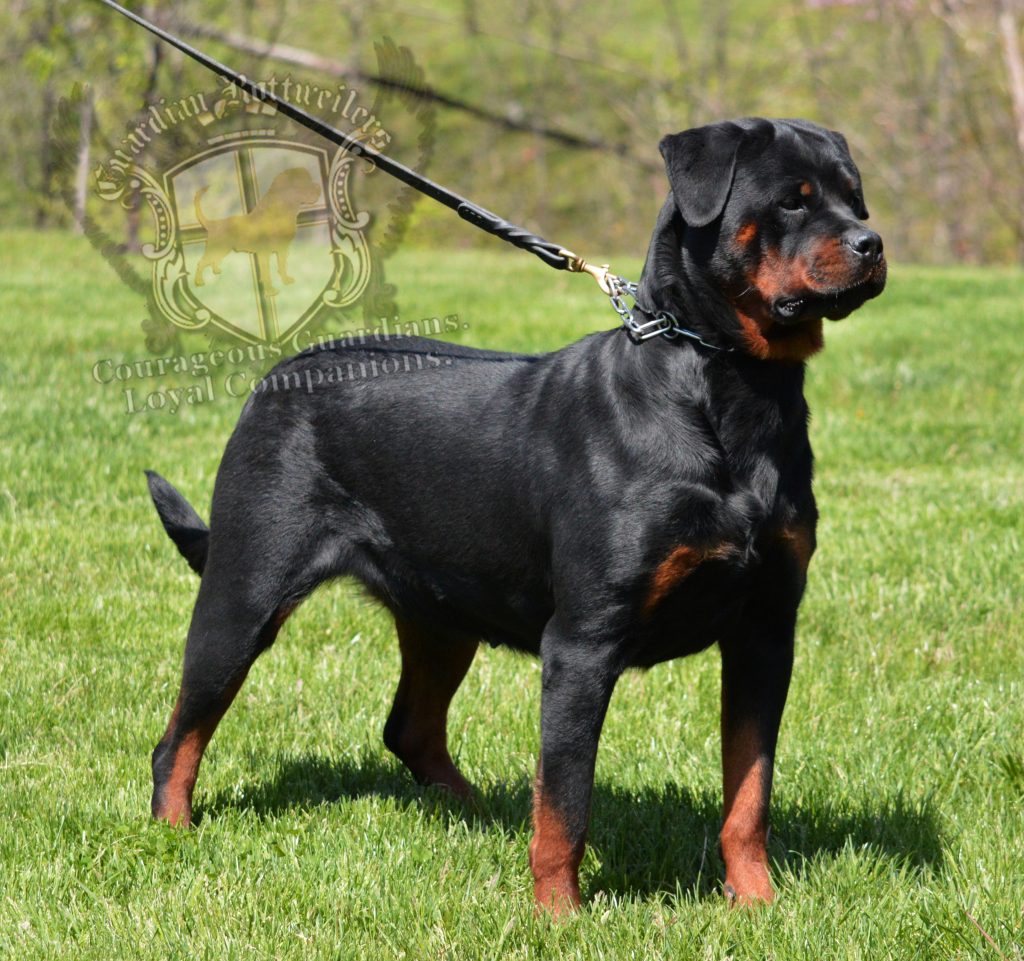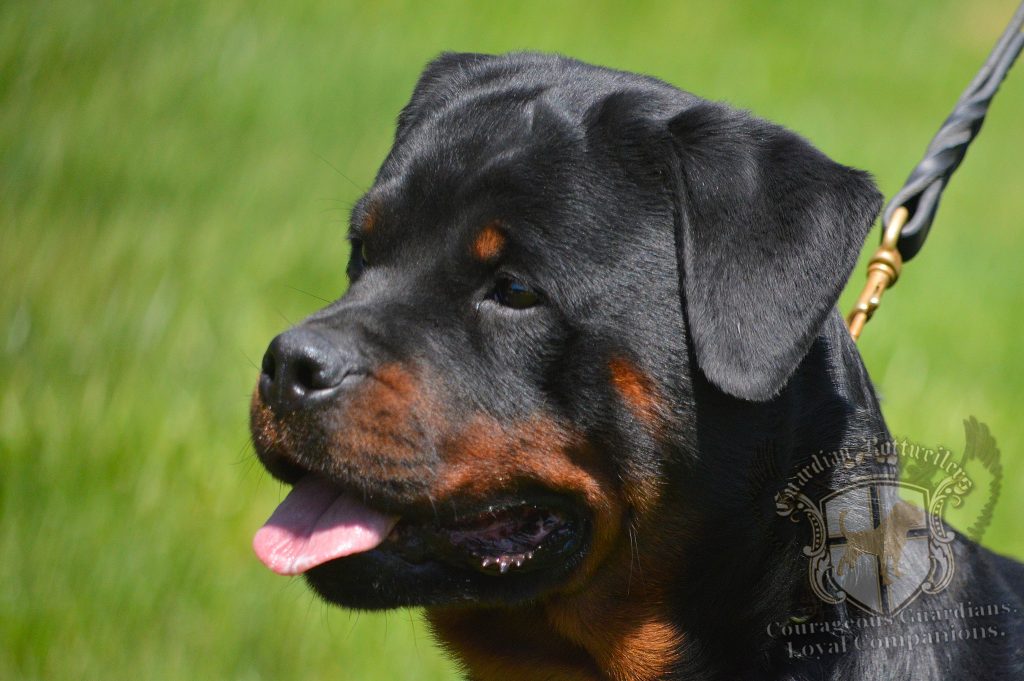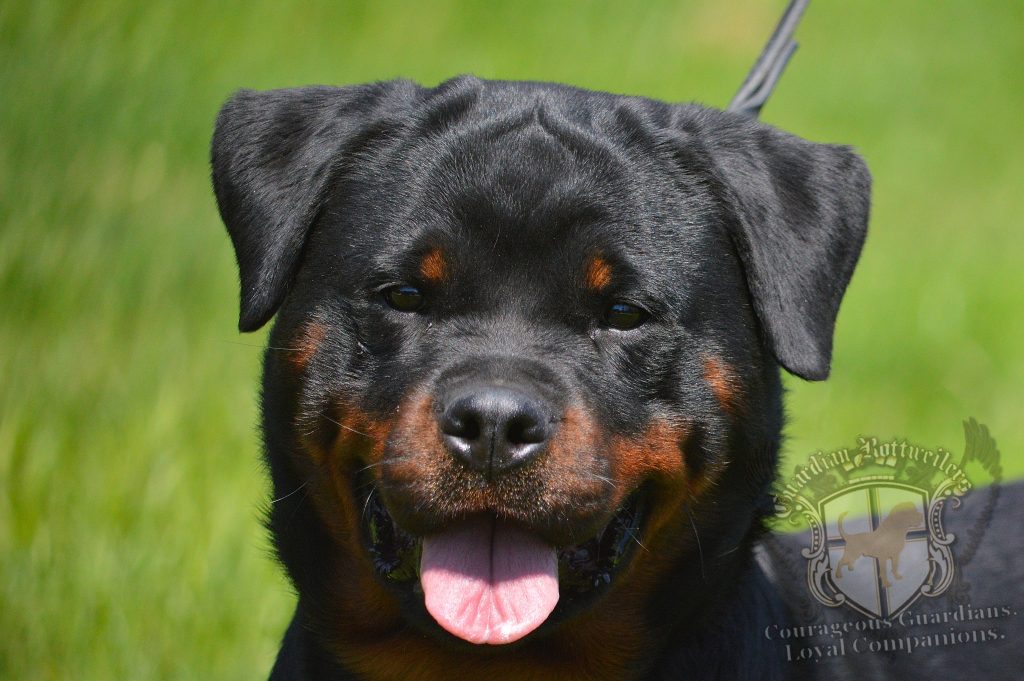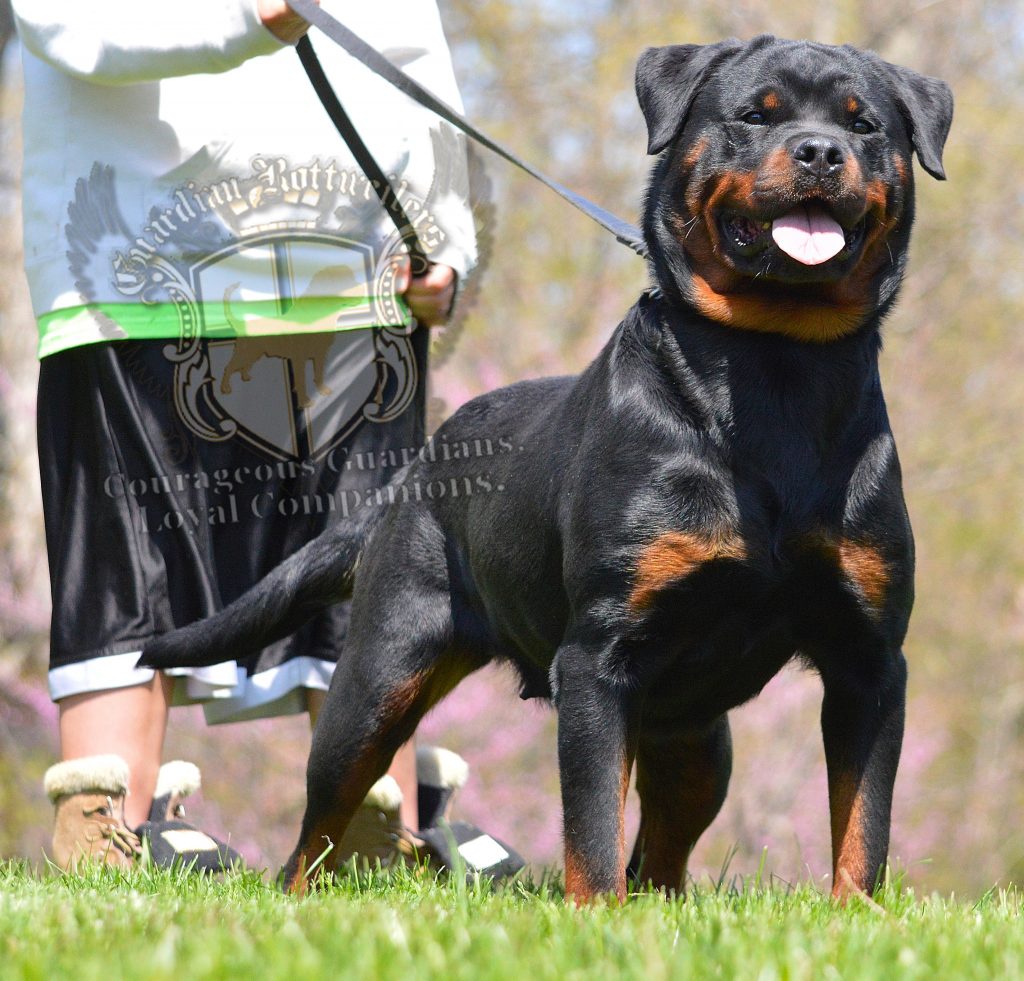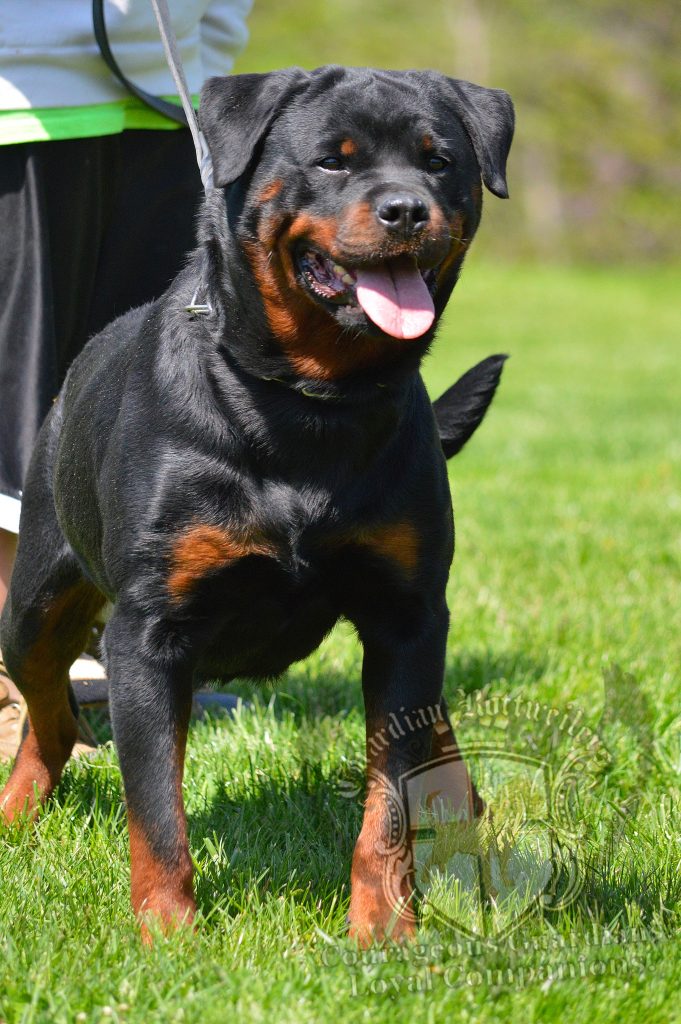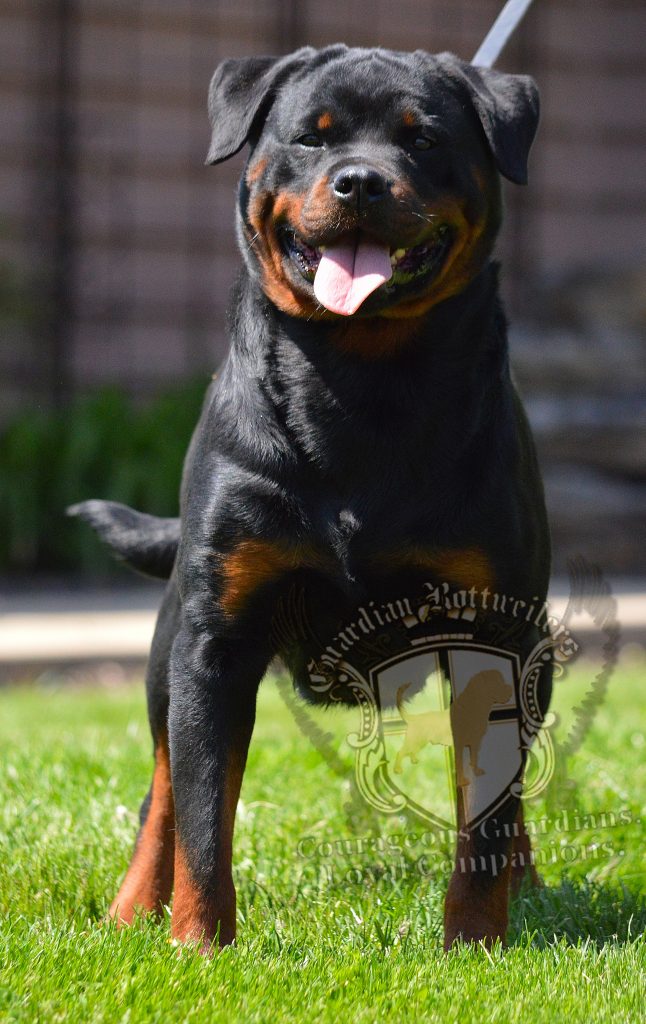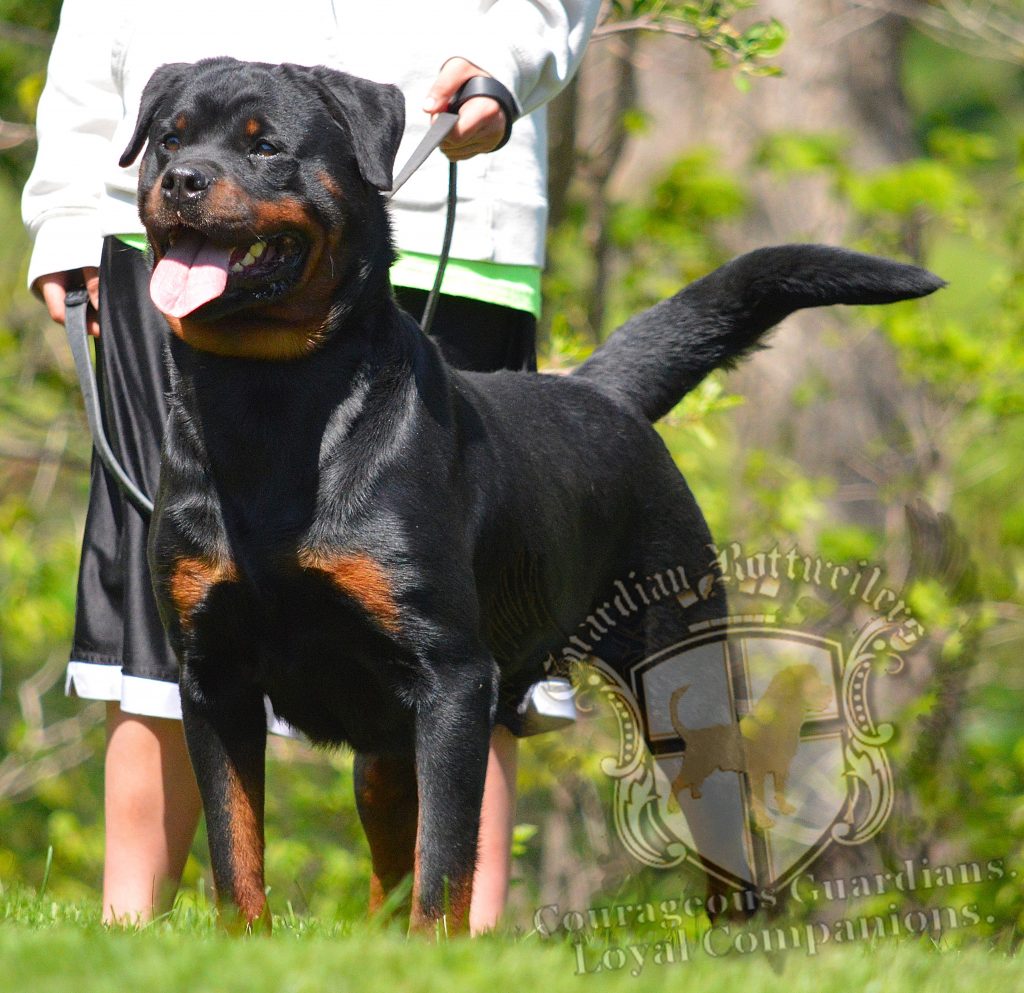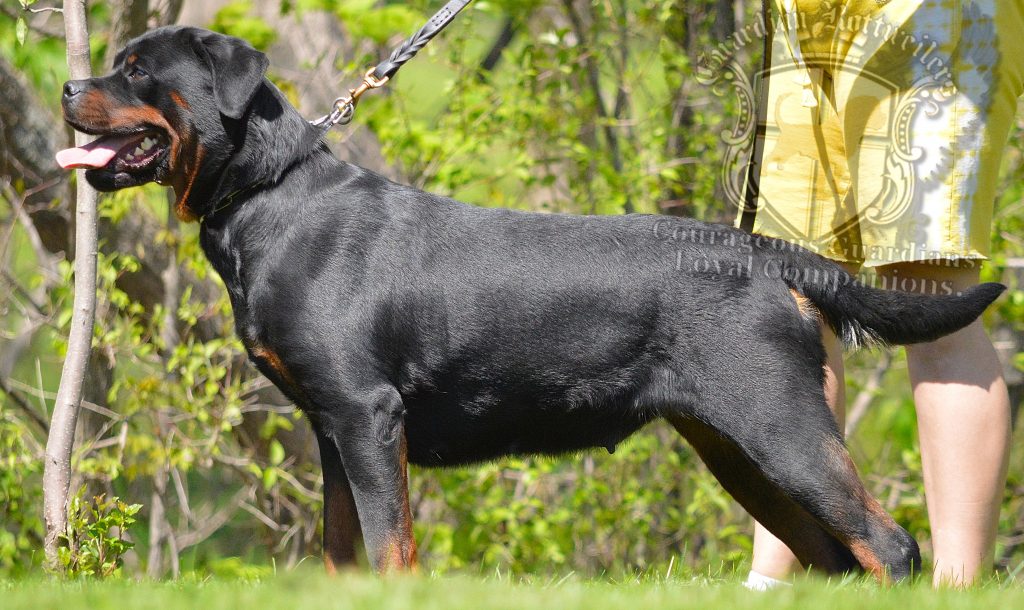 Miss Xoana in the snow- 14 months old <3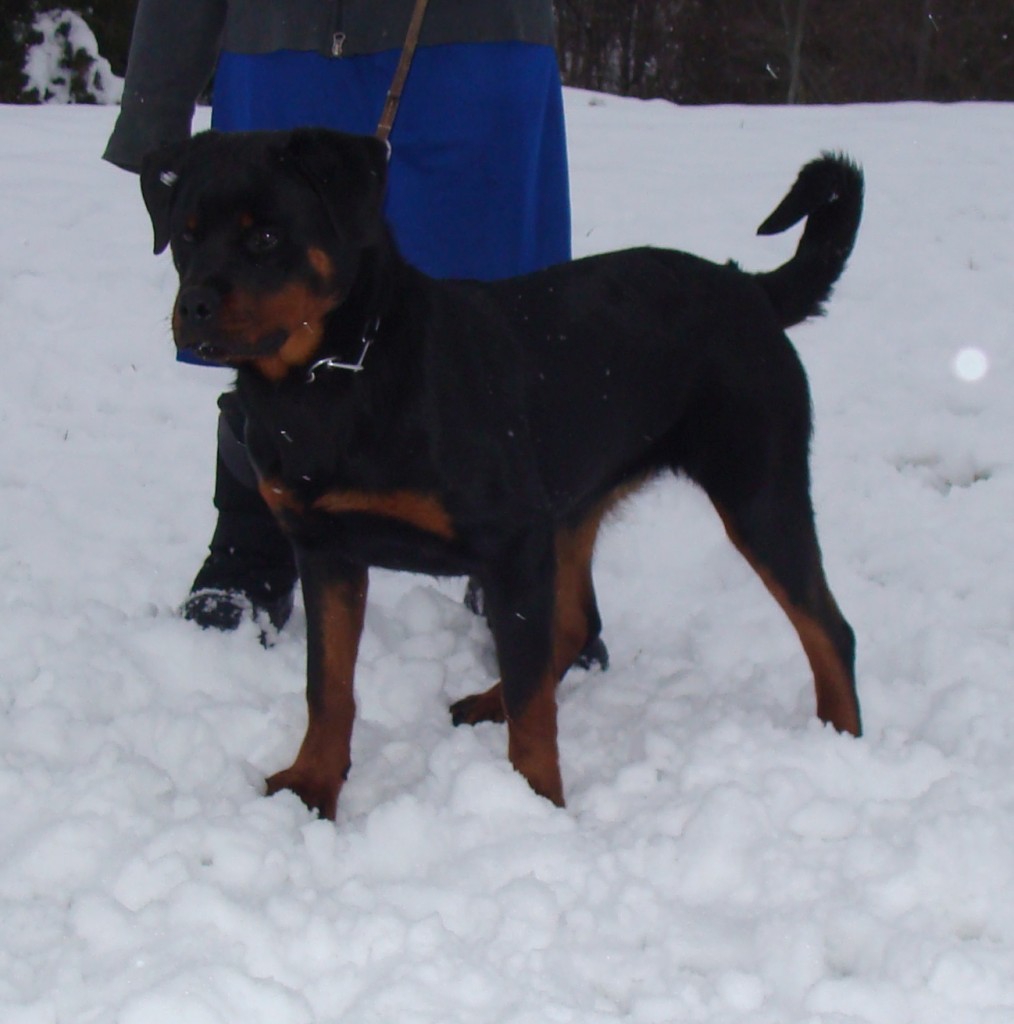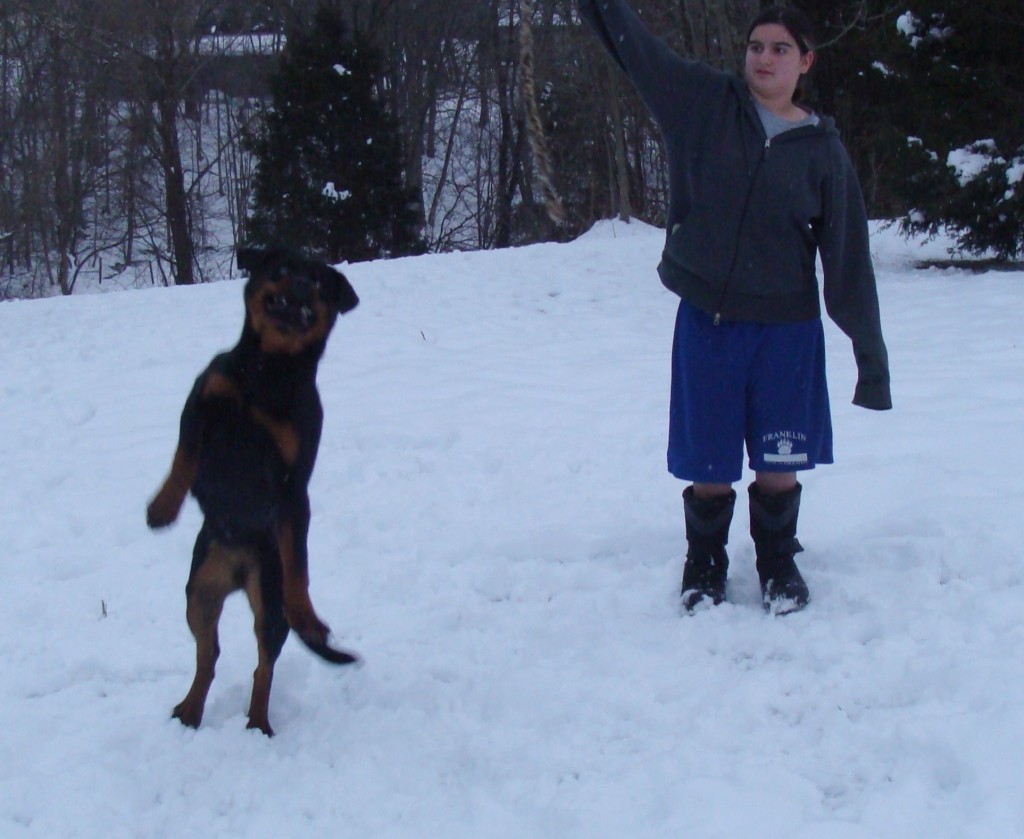 Evan at such a young age, Xoana is such an incredible athlete!  She leaps effortlessly and NEVER tires of training!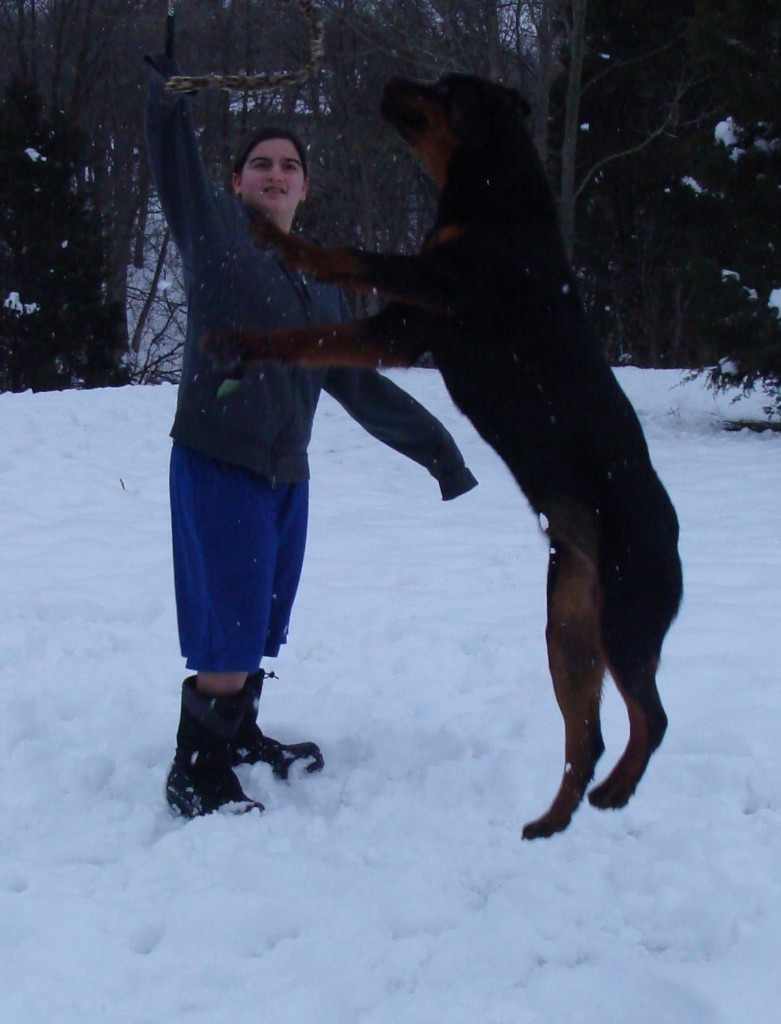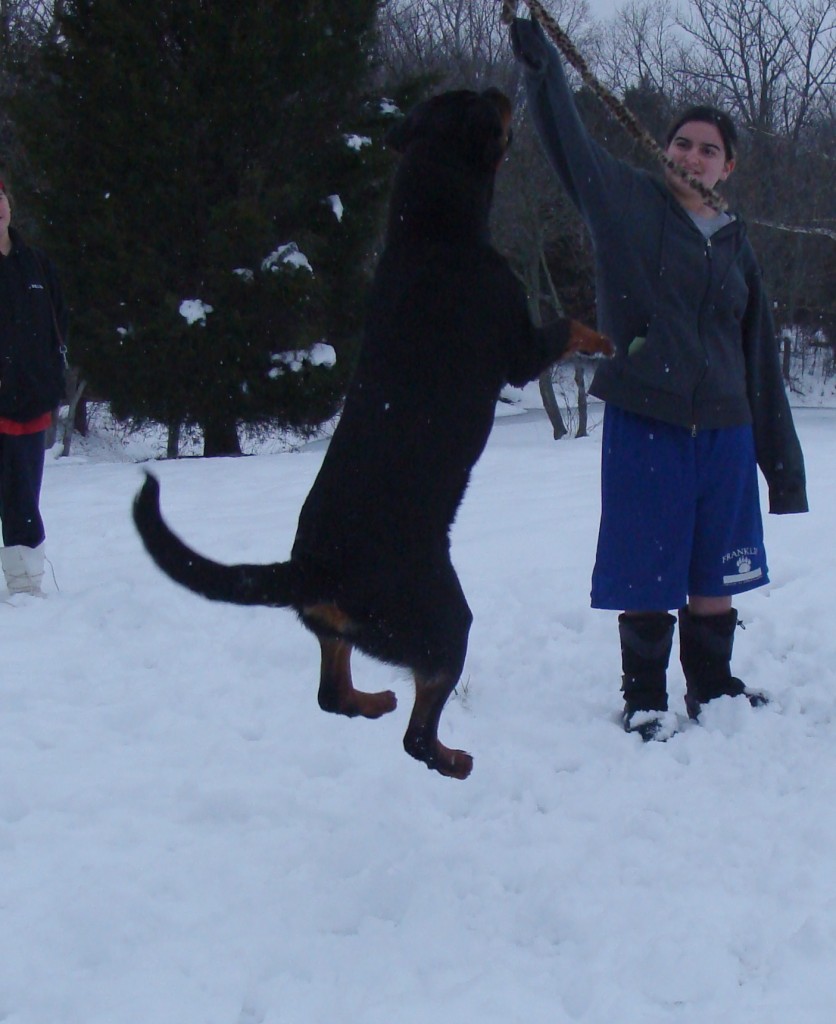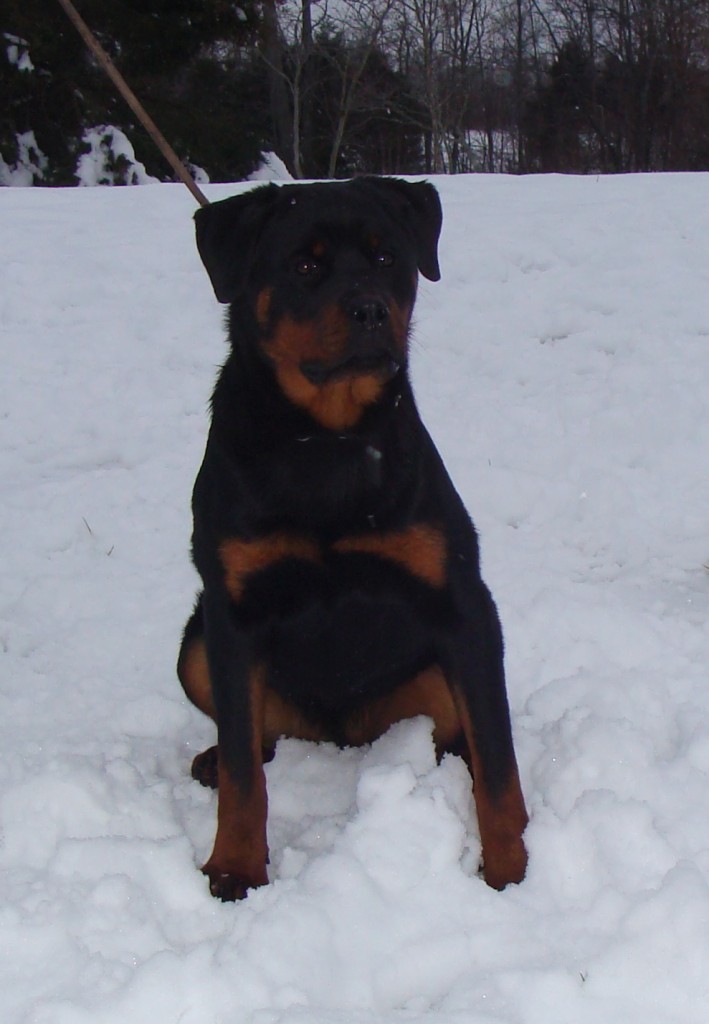 Such a beautiful, correct female!  Compact and well angled with excellent top and bottom lines!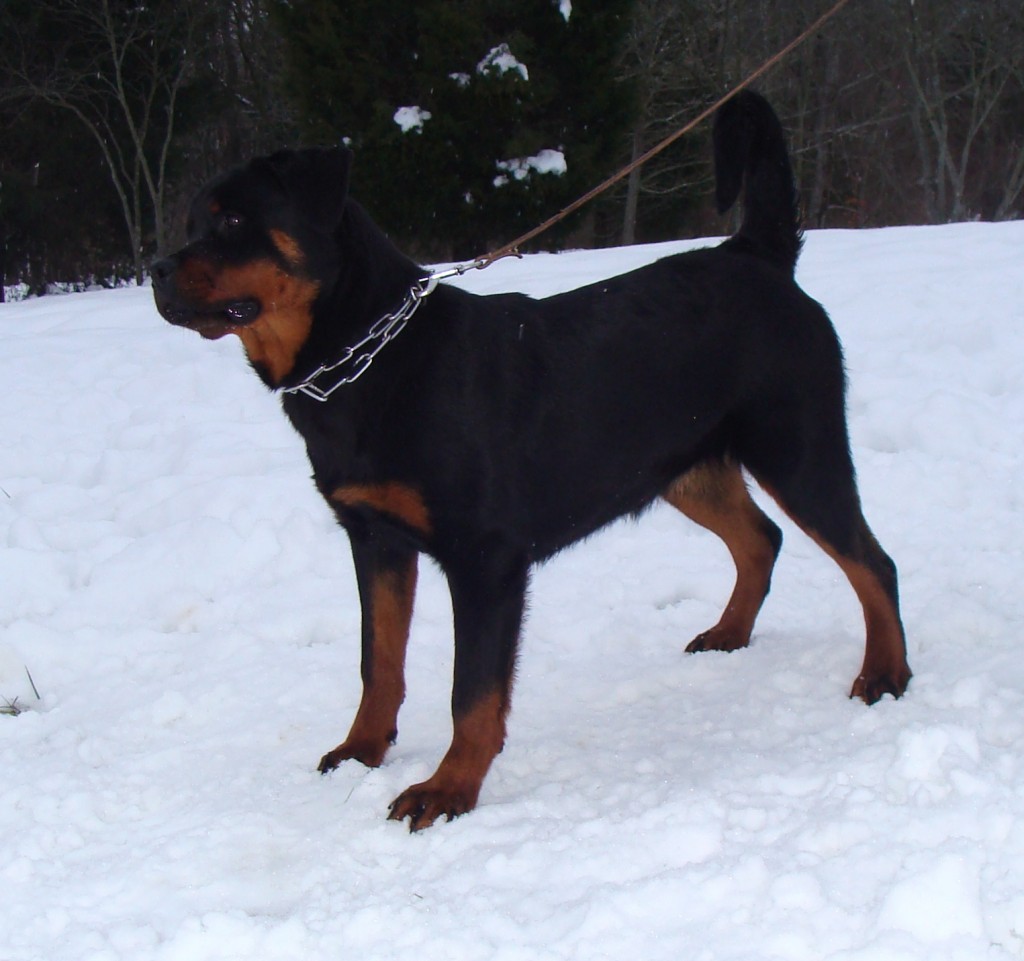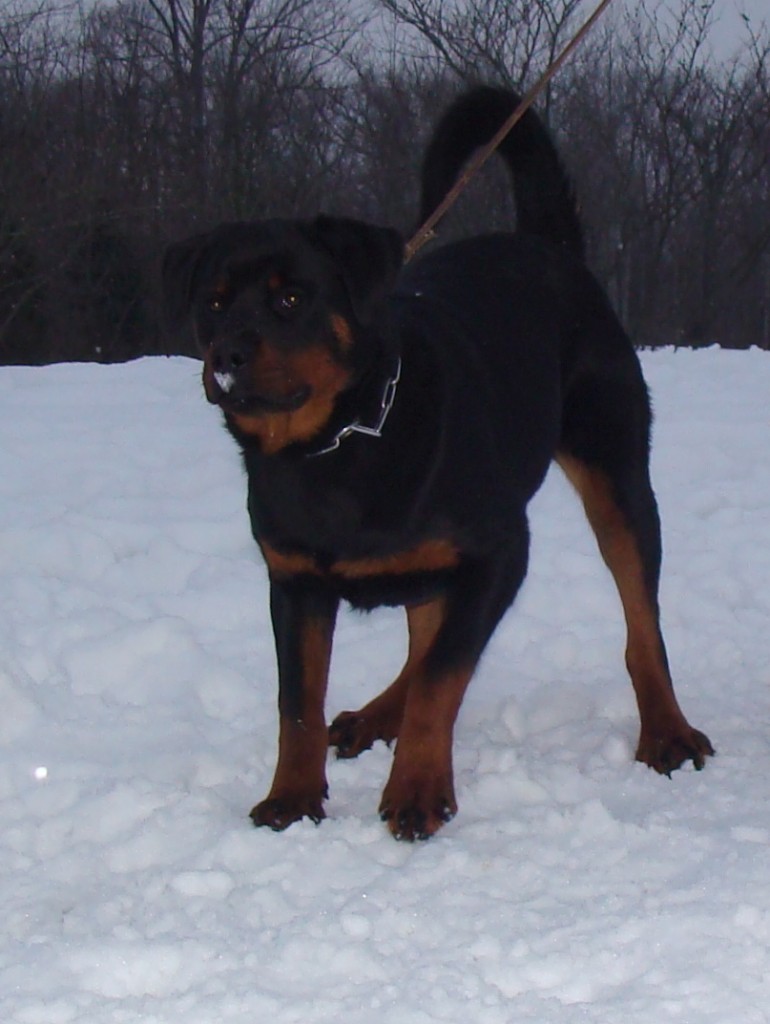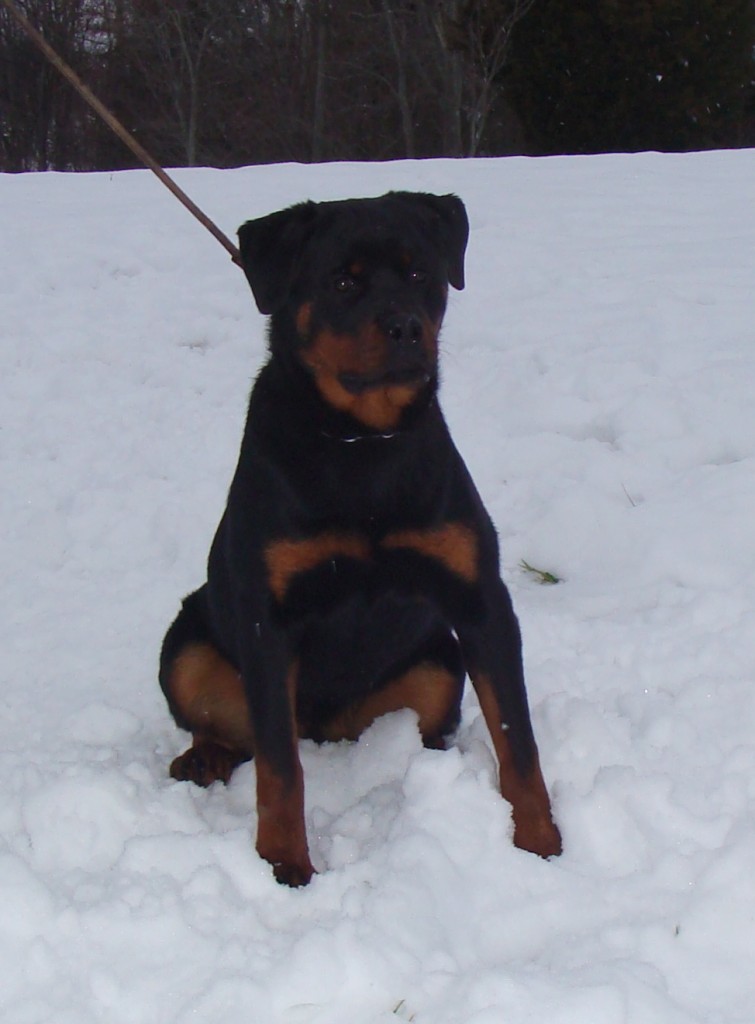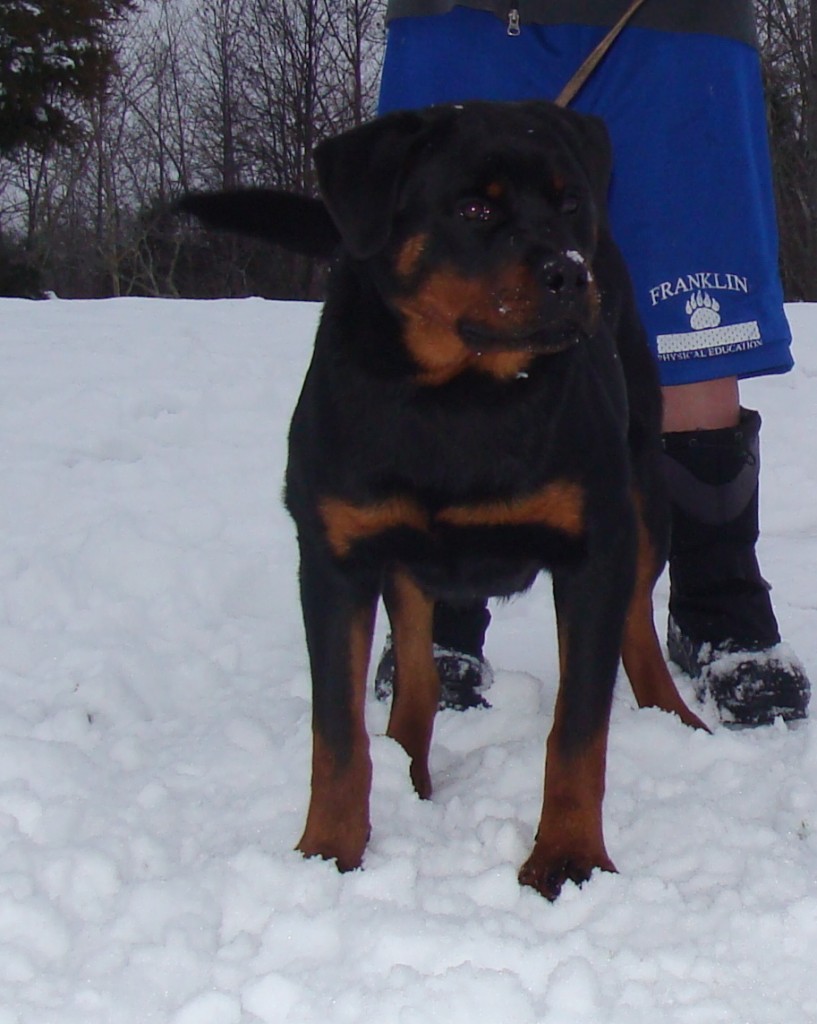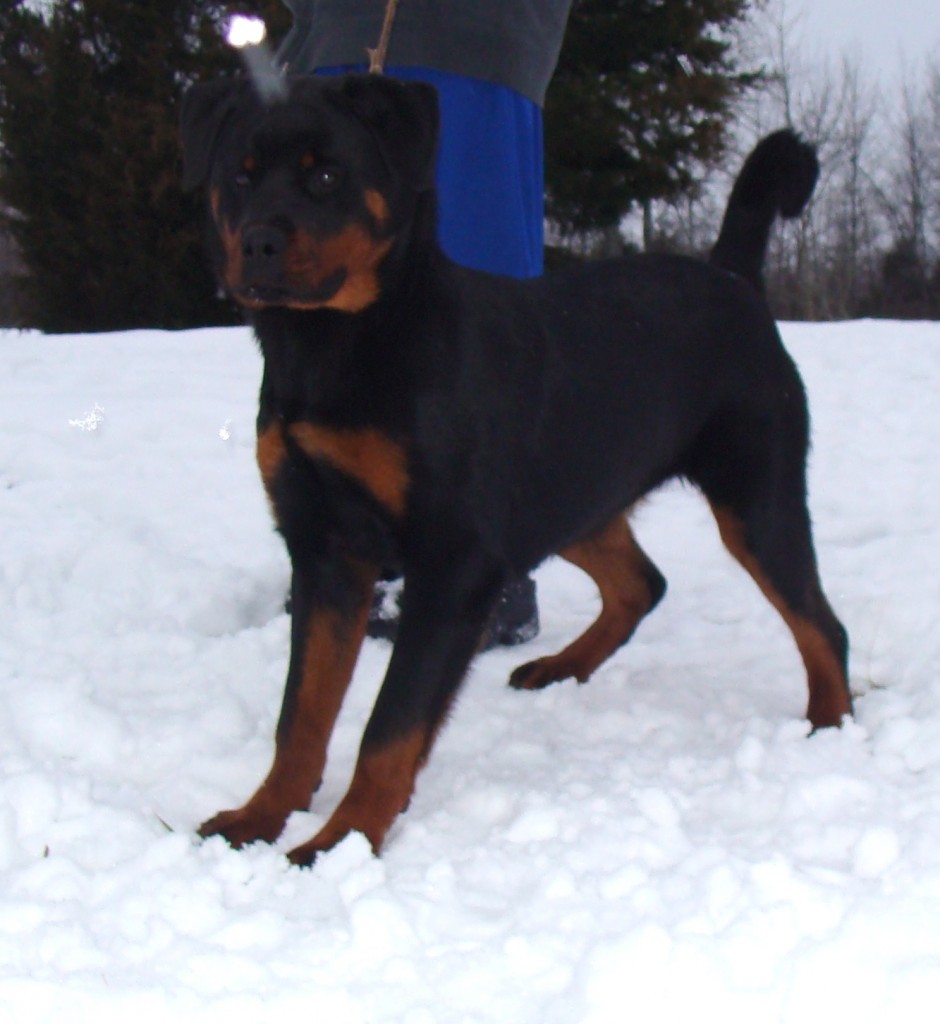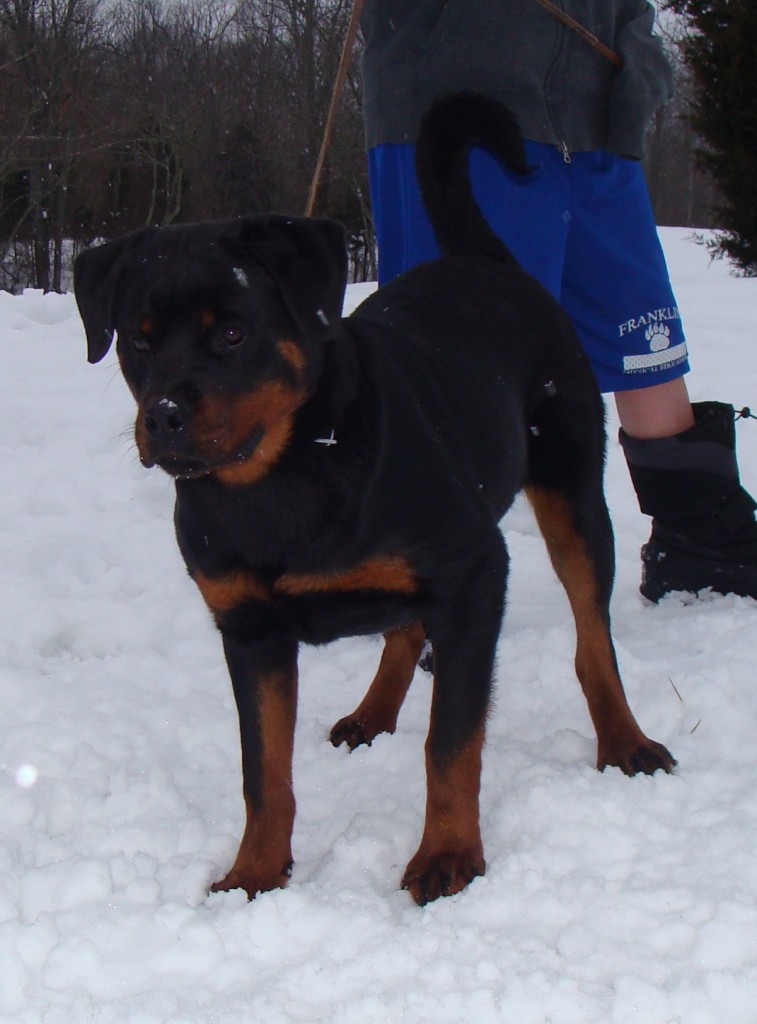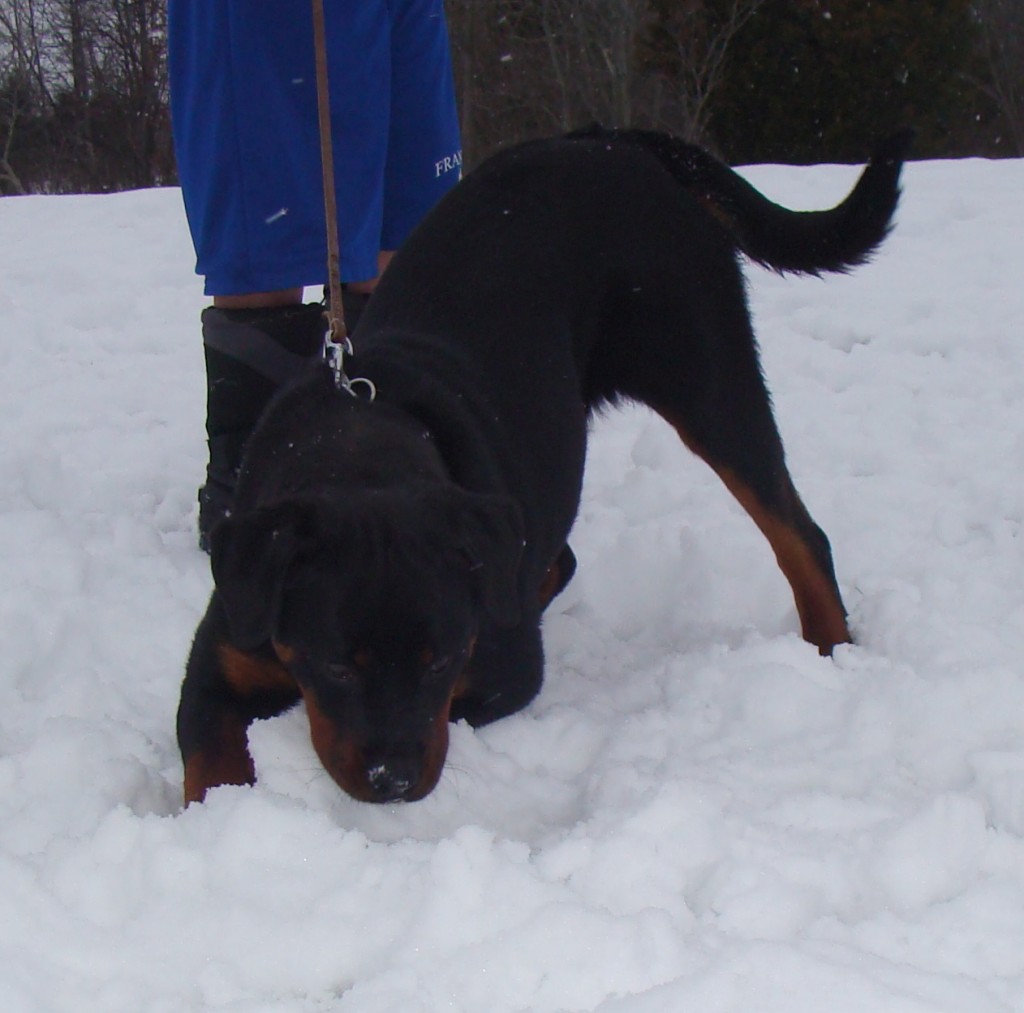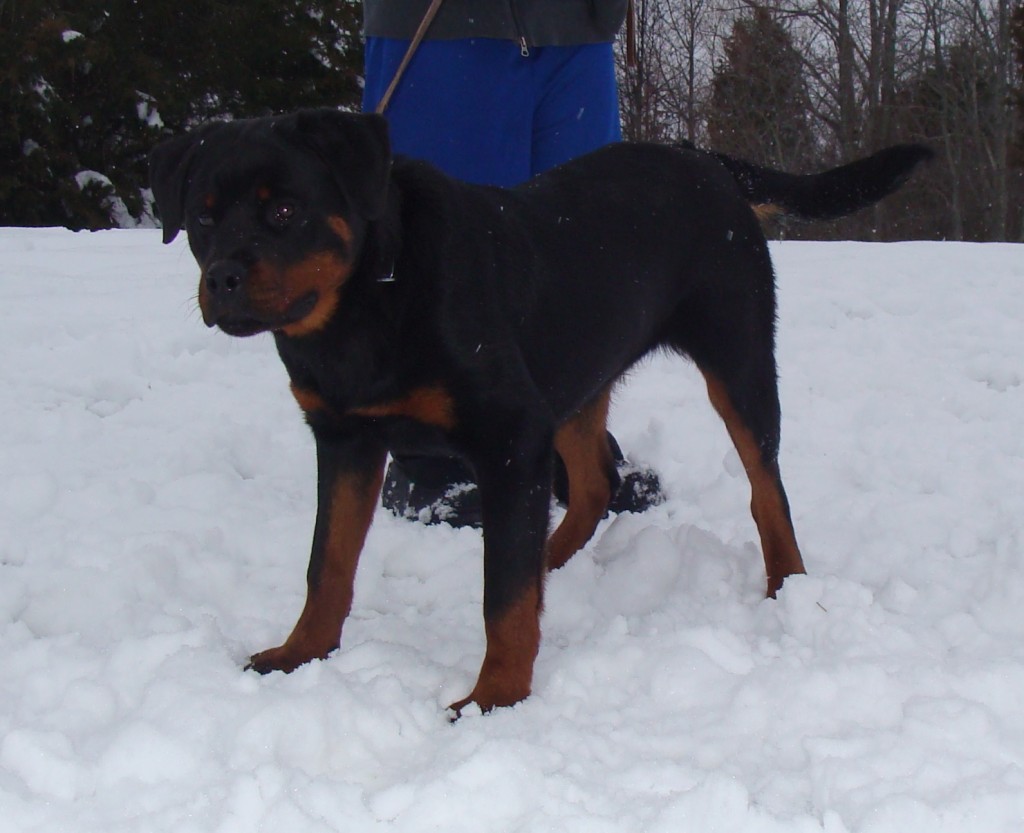 This is Xoana at 16 weeks old at ARV National Sieger show with her handler, Liliana.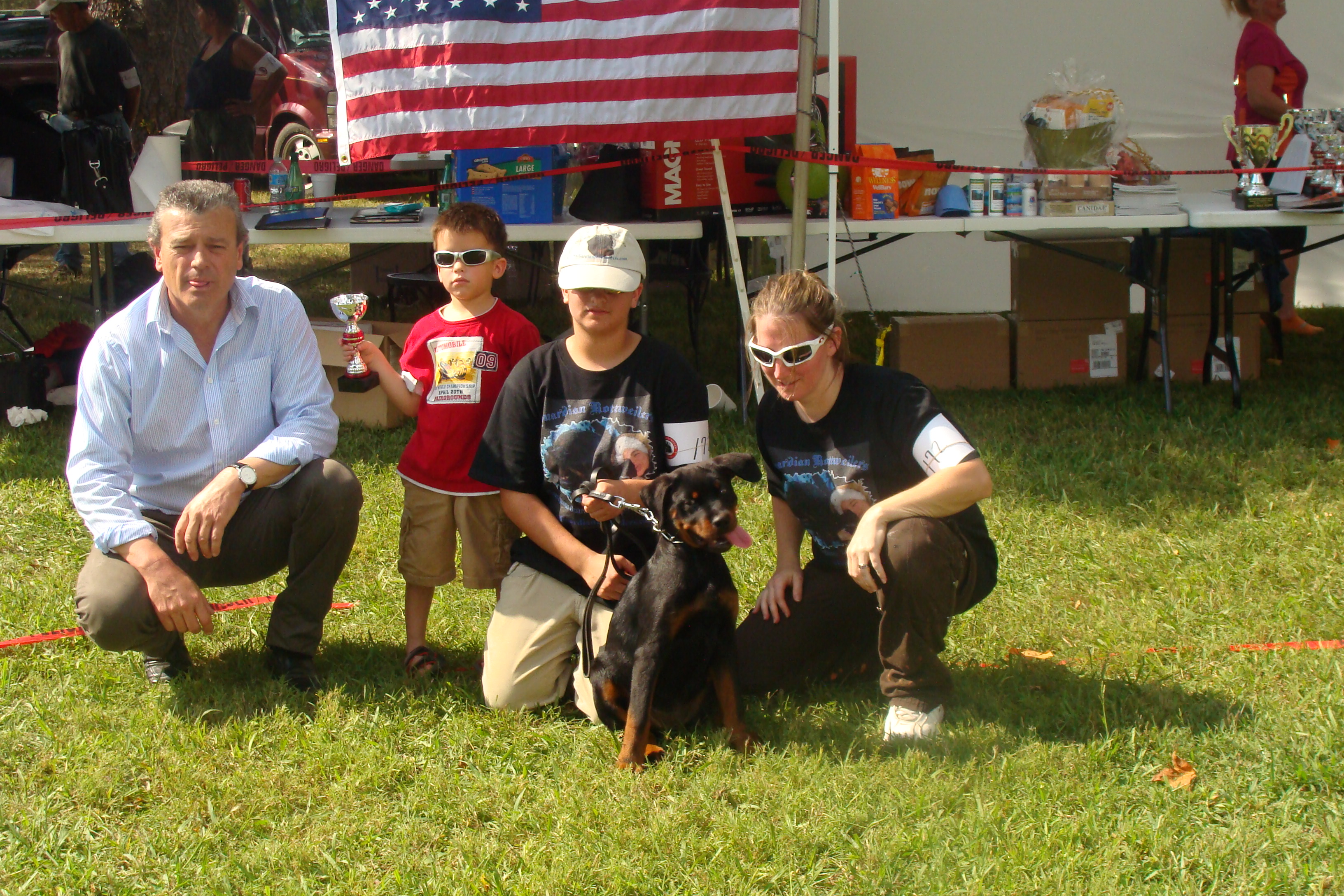 Mick Svaljeck, our wonderful judge for the ARK National Sieger Show told Liliana that Xoana was his favorite pup there that day because she had loads of attitude!

LOOOOOVE the tongue 😛  And BIG congrats Liliana!  Xoana is indeed a gorgeous girl, but without Liliana's hard work running and training Xoana and building her drive and focus, she would not have walked home with both of those trophies!  Great job team Bella!!

What INCREDIBLE movement!!  Xoana holds her topline VERY well with EXCELLENT reach and drive!  Function follows form!  When a puppy is correctly put together, the movement will be spot on!
CH. CROM di Alaricus Rex
(Mambo Von Der Crossener Ranch X Atena)


Born:  15 Mar 2004




LOI #04/124043




AKC #WS35073301




DNA #V602325




Heart Cert.# RO-CA5099/84M/P-VPI




HD-FREI; ED-FREI (FCI)




FCI Champion of Reproduction!




IPO 1




CH. ADULT MACEDONIA 09




CH. ADULT BULGARIA 09




CAC 6x, RCACIB 2x




Multi-V Rated

CH. Whisky Se Ungo-Rot


(Henry vd Hassbergerhohen X Mona Se Ungo-Rot)




Born: 7 Sep 2008




JR 717784 Rw




AKC # WS35181001




HD-A (Excellent); ED-B (Good)




CHIP # 688050000619718




AKC DNA # V613731




Heart Cert. # RO-CA5097/30F/P-VPI




YOUNG CH of SERBIA




ADULT CH of BULGARIA




IPO – I




PARACINSIEGER – V 1




3 x YOUGENDSIEGERINA




4 x C.A.C.
Guardian Xoana Von Gottschalk's breedings, click thumbnails for more information
(Visited 49 times, 1 visits today)