Guardian Rottweilers J Litter
Sire: Edison of Nicola's Lion
Dam: Una of Nicola's Lion
Pups born September 7th!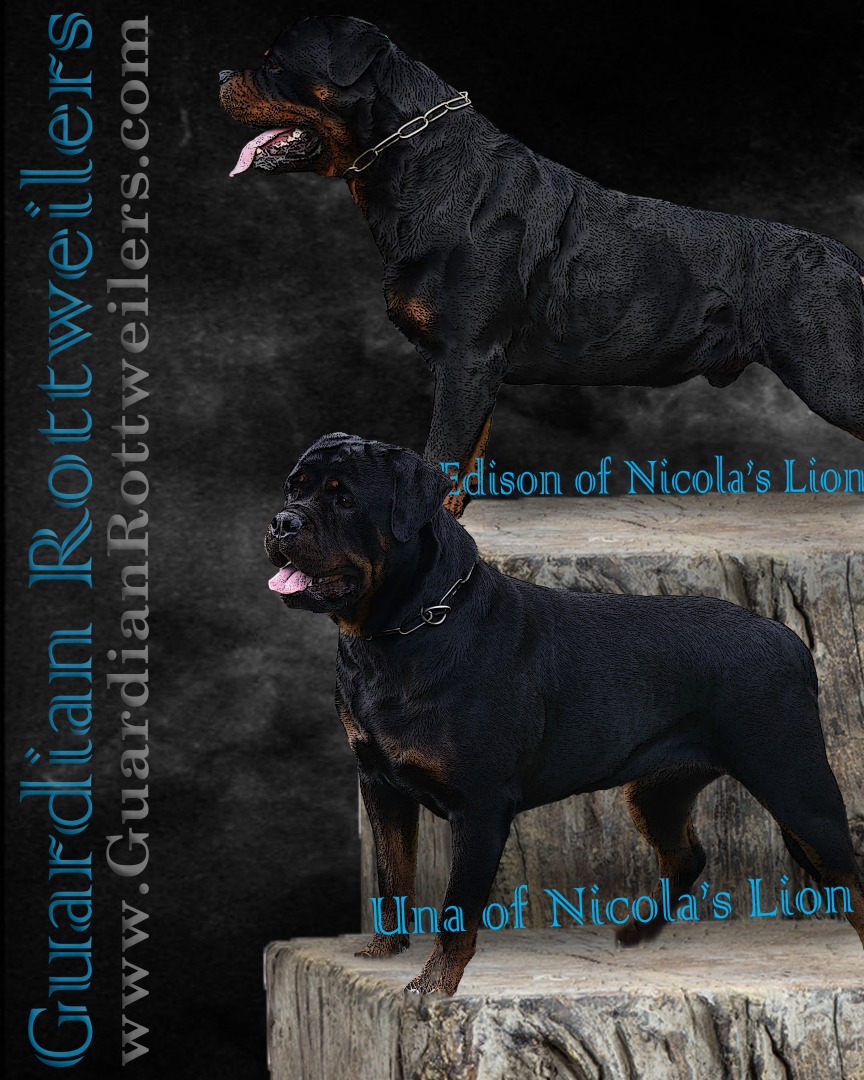 Una's beautiful boys:
Justis
RESERVED!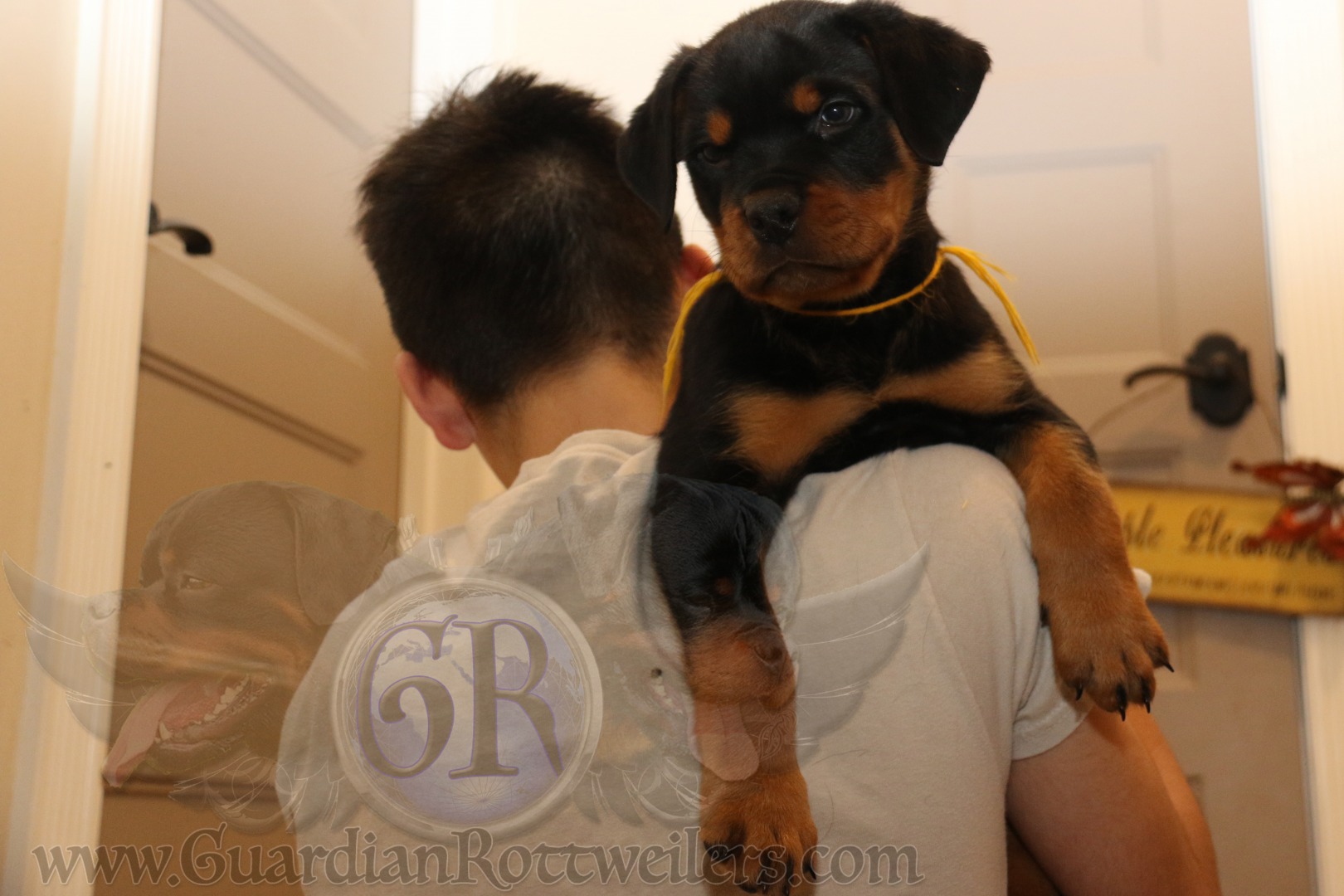 Jasper
RESERVED!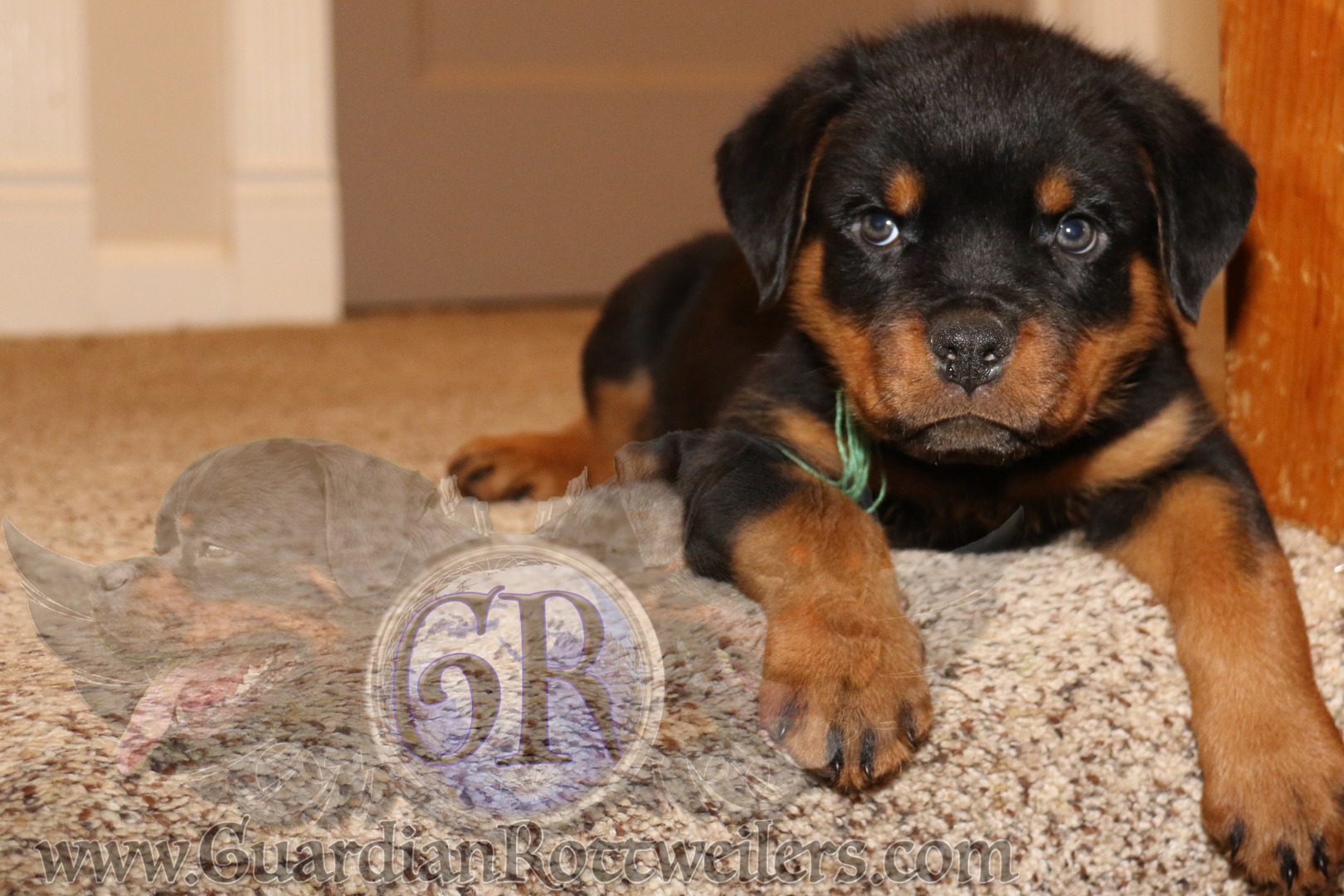 Jyro
SOLD!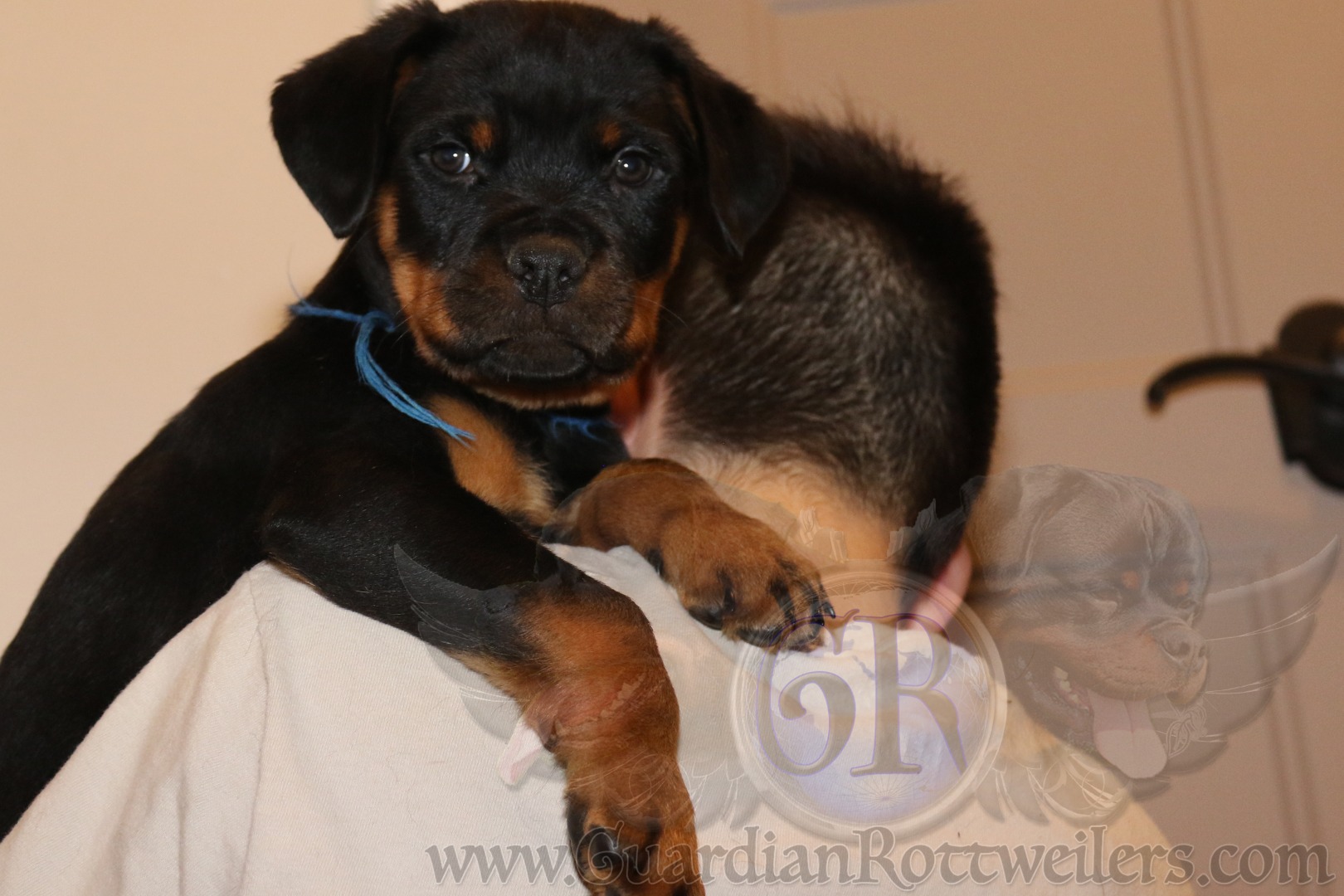 Una's gorgeous girls:
Java
SOLD!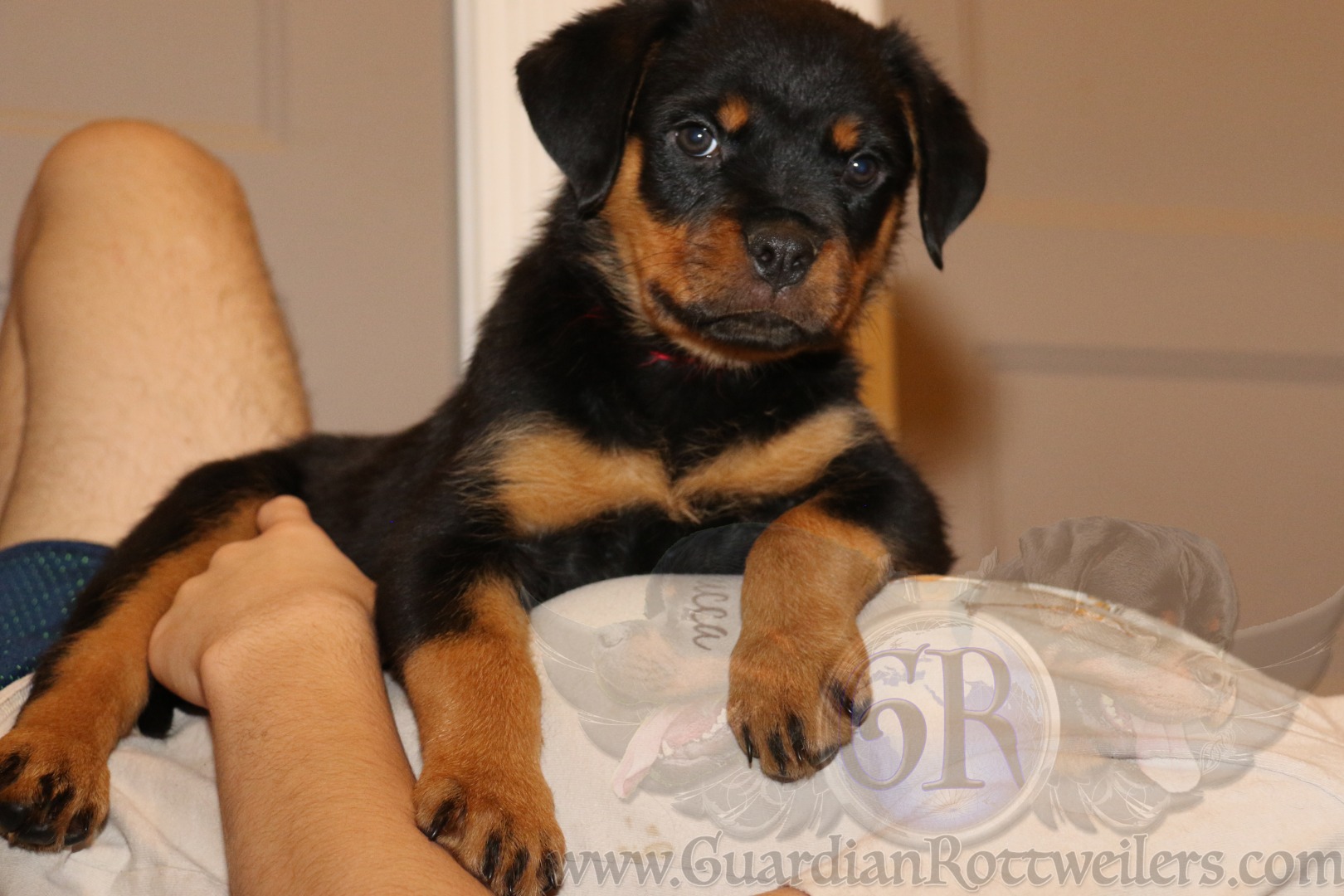 Jakari
SOLD!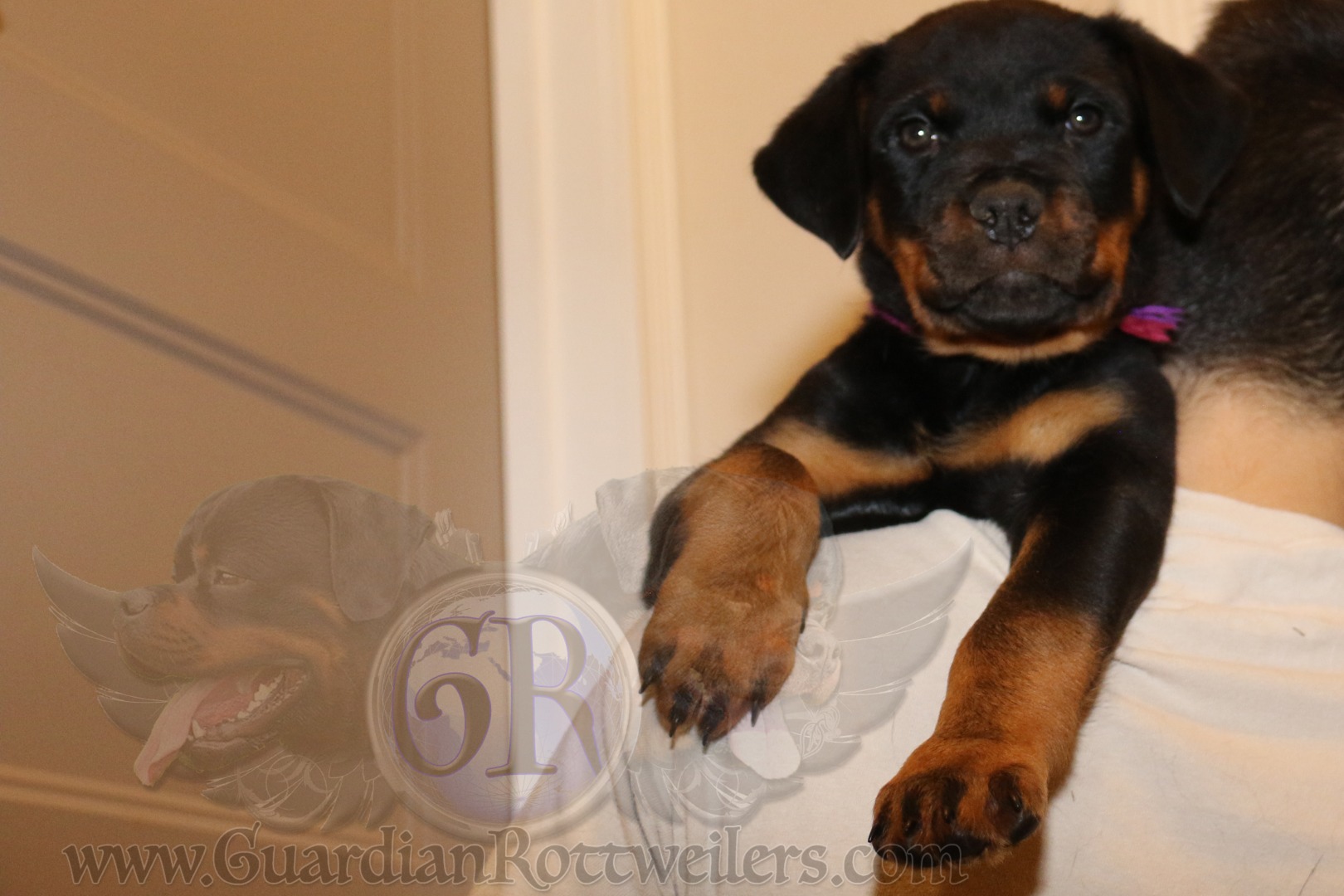 Una's babies were born on September 7th!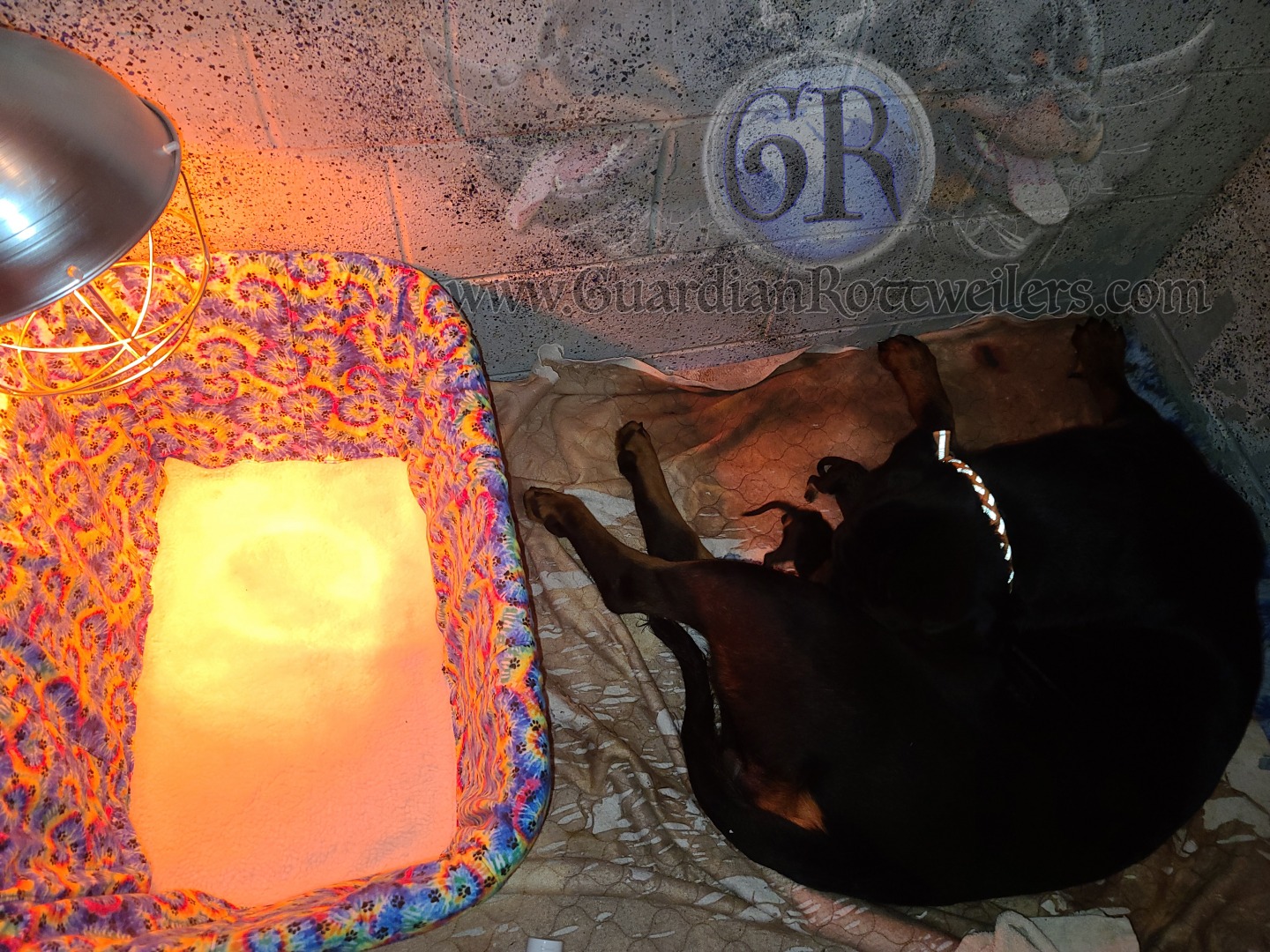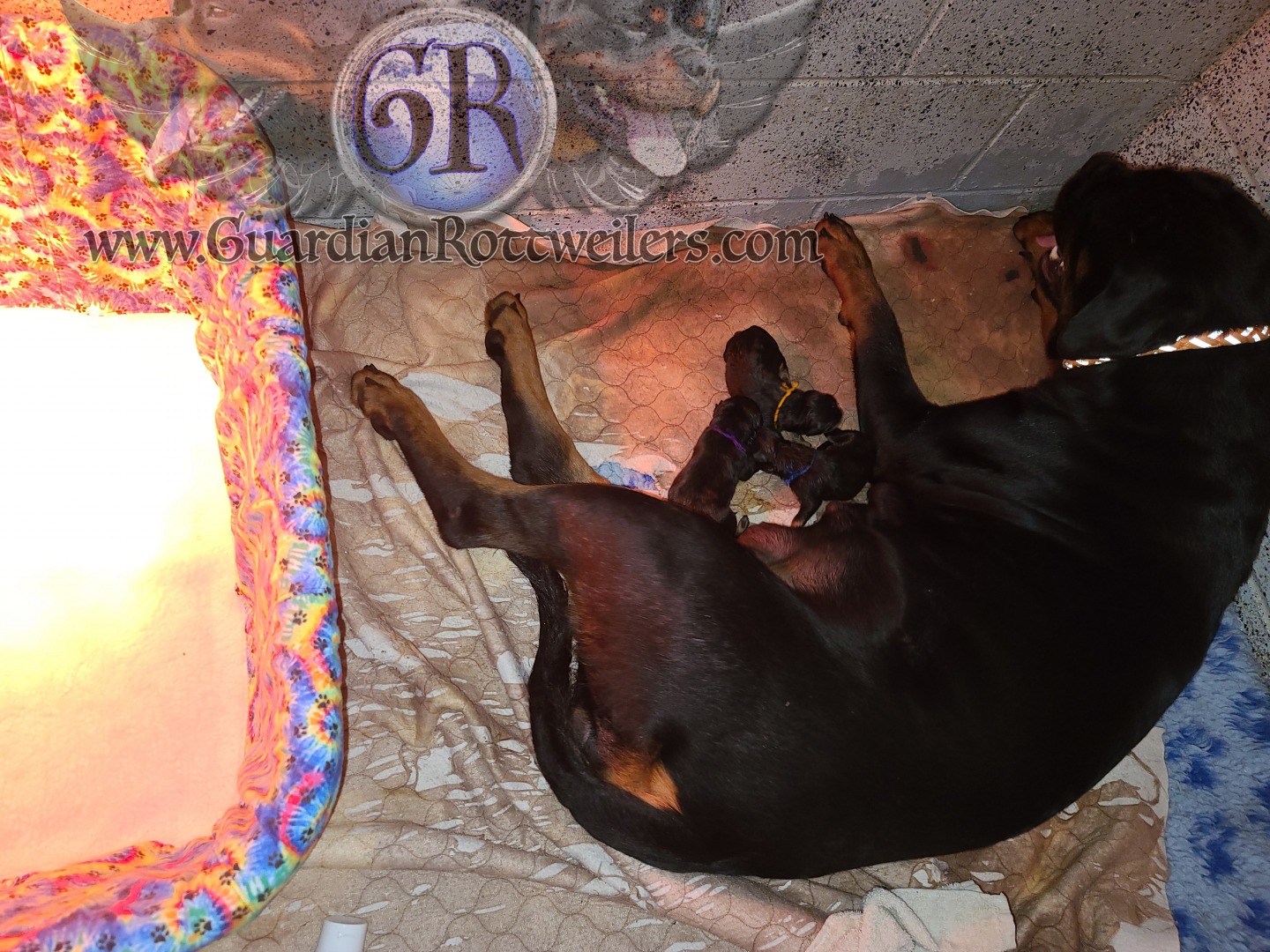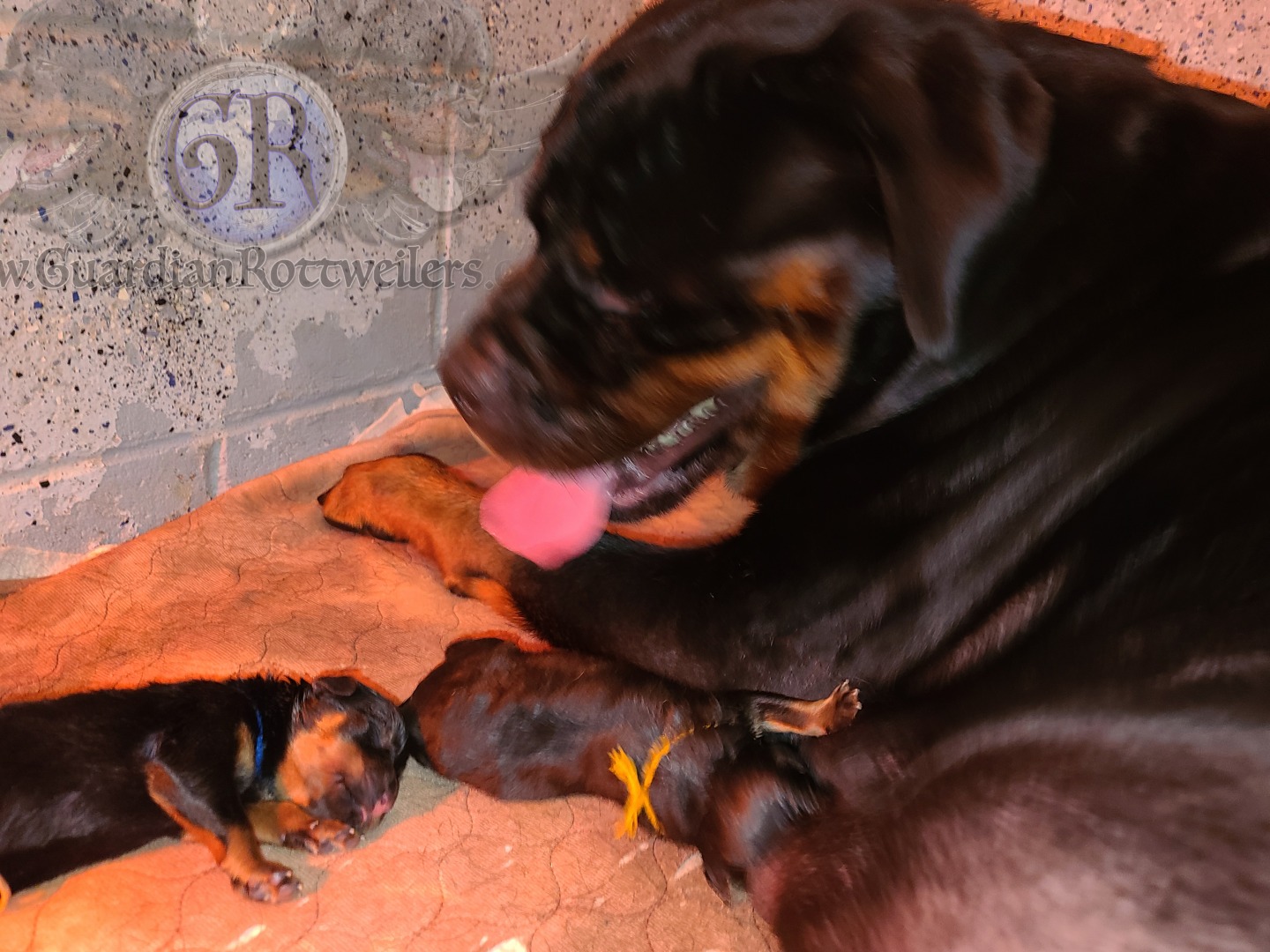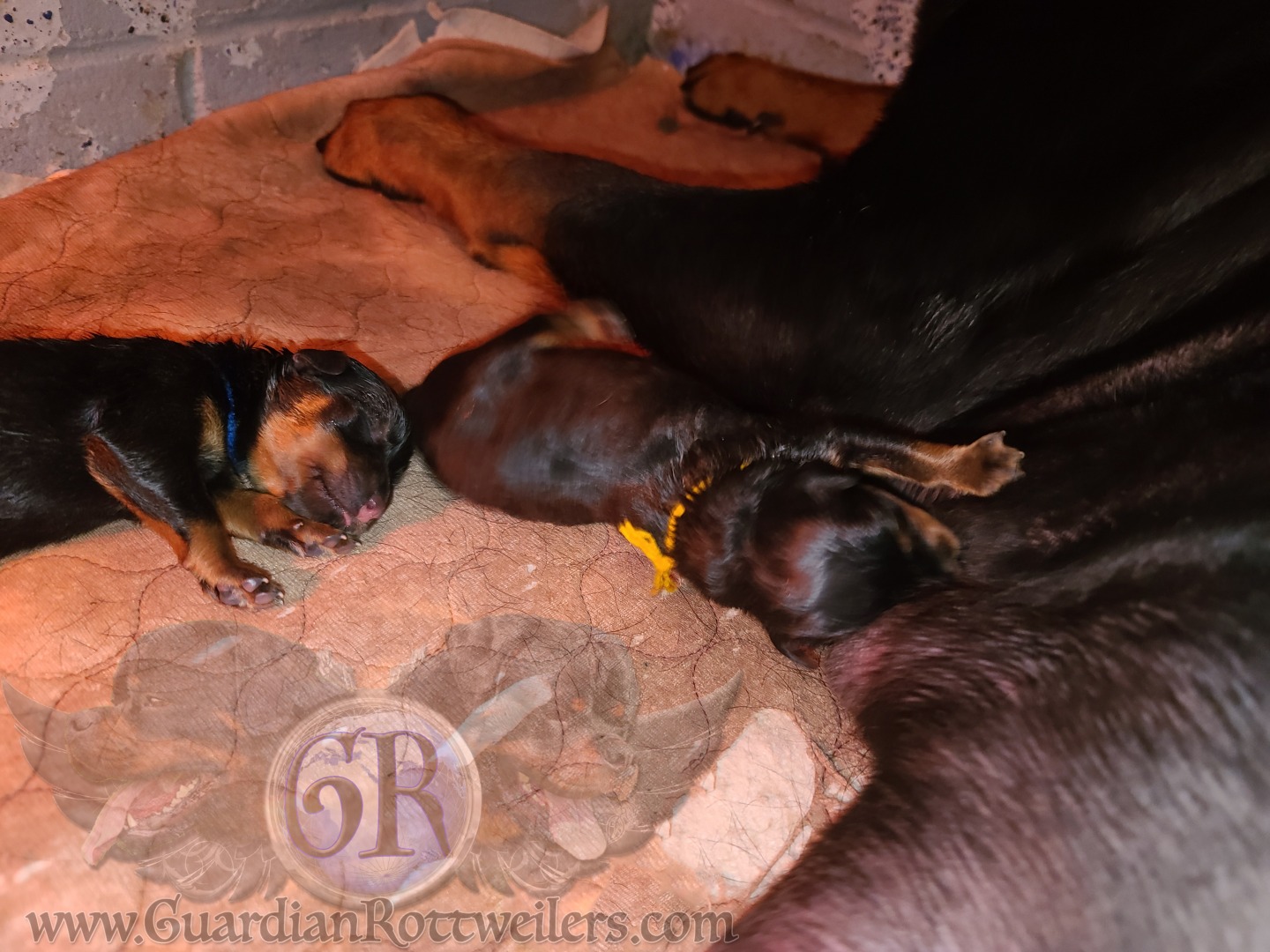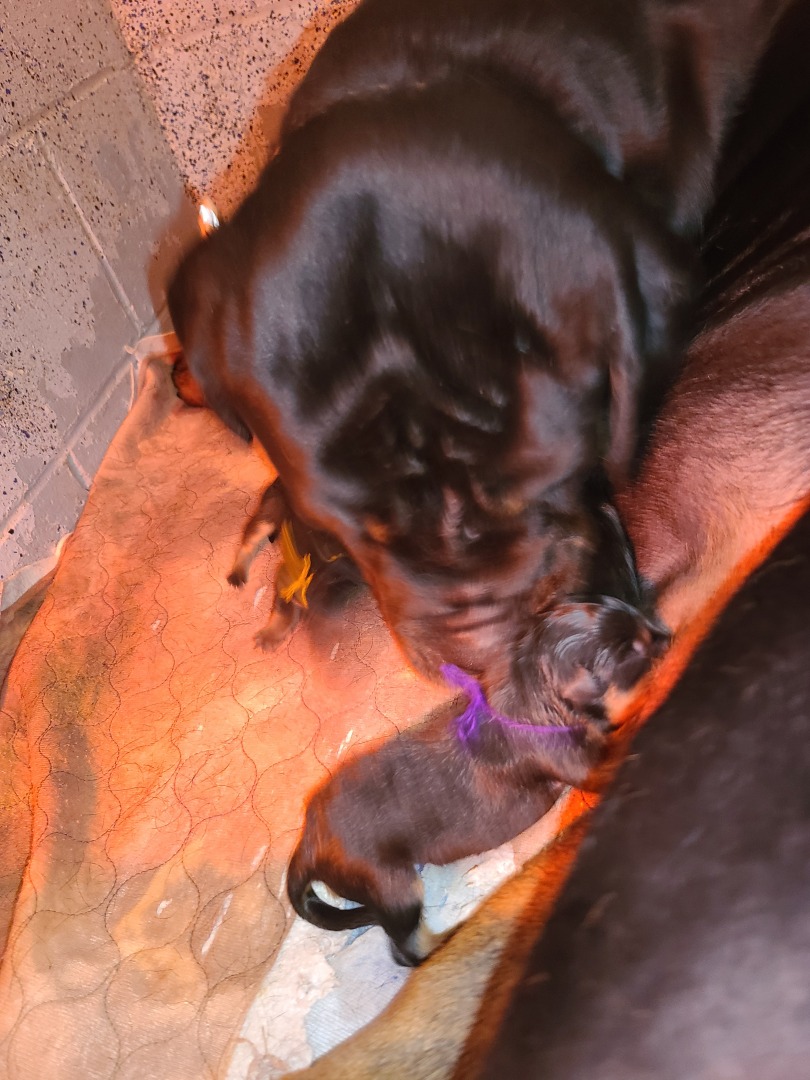 ---
Guardian Jakara Von Gottschalk
Just wanted to say she is a little sassy pants ? my husband said she's defective cause she has no fear and gives zero cares about anything?.. and pretty sure she's not going to be pushed around by Mariska. Mariska and her are getting along beautifully, she is so good with her, so so gentle and patience. Kupa, we are struggling with him, he's not sure what she is and is scared of her and he doesn't understand when her and Mariska are playing that it's just playing so he has to be sat down with me while they play .. but we will get there..he's just a big boy and we don't want him to hurt her trying to figure out what she is. I'm sending a video of little miss sassy pants and Mariska interaction over a bone ?
She is doing wonderful.. kupa has finally figured out she is a dog, so he is now able to join the fun and play. They are three spoiled pups. Thank you again for letting us into the family and helping us get our furbabies.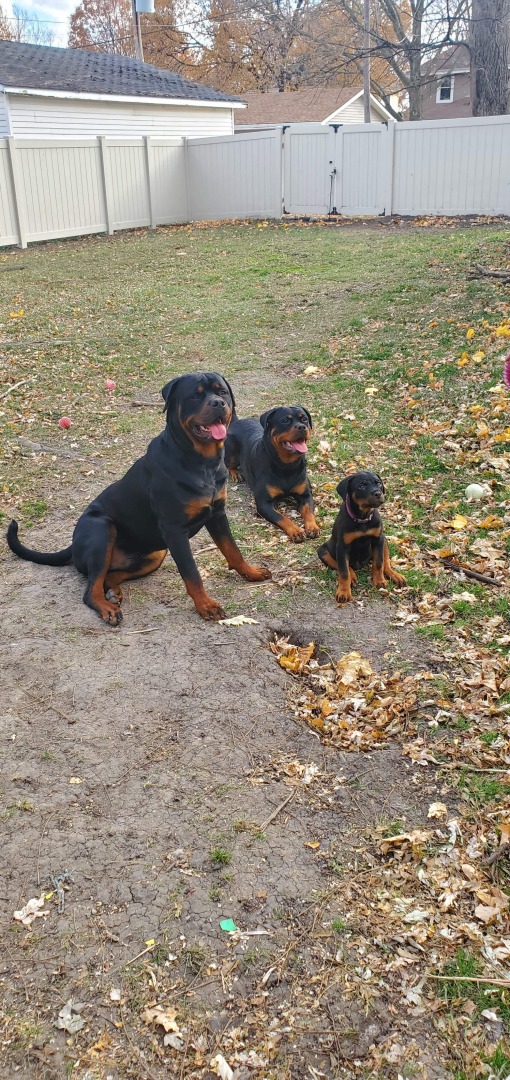 I'm glad she found a home 
lol.. I'm attaching pictures of the three I have here..so you can see updates of them.. I can't believe in a few short months Mariska and kupa will be 2years old 
.. I'm hoping to have pups by early next year, they will go thru their testing in December. I thought Kupa was a big stocky boy but wow Jakara has him on stocky. When she stands looking at you, she looks like a bull. My vet is in love with her. She has an amazing personality. I wish I could get her championships, we are going to try but I'm told itll be hard thru AKC because of her tail. I hope you enjoy the pics.
---
Guardian Java Von Gottschalk
Ms. Alice,
Just wanted you to have a update on Java. She is doing great. Went to Vet today she got her vaccinations today and a clean bill of health. Her weight is 30 pounds.
We go on December the 29 for her boosters and her rabies shot.
Daryl
IMG_5107 (1)
Hi Alice,
Here is a little show on how Java is supposed to be on her bed for a down stay.  It's kinda funny to me.
(Visited 104 times, 1 visits today)