Guardian Rottweilers B LITTER
Sire: Dino of Nicola's Lion
Dam: Guardian Eva Von Gottschalk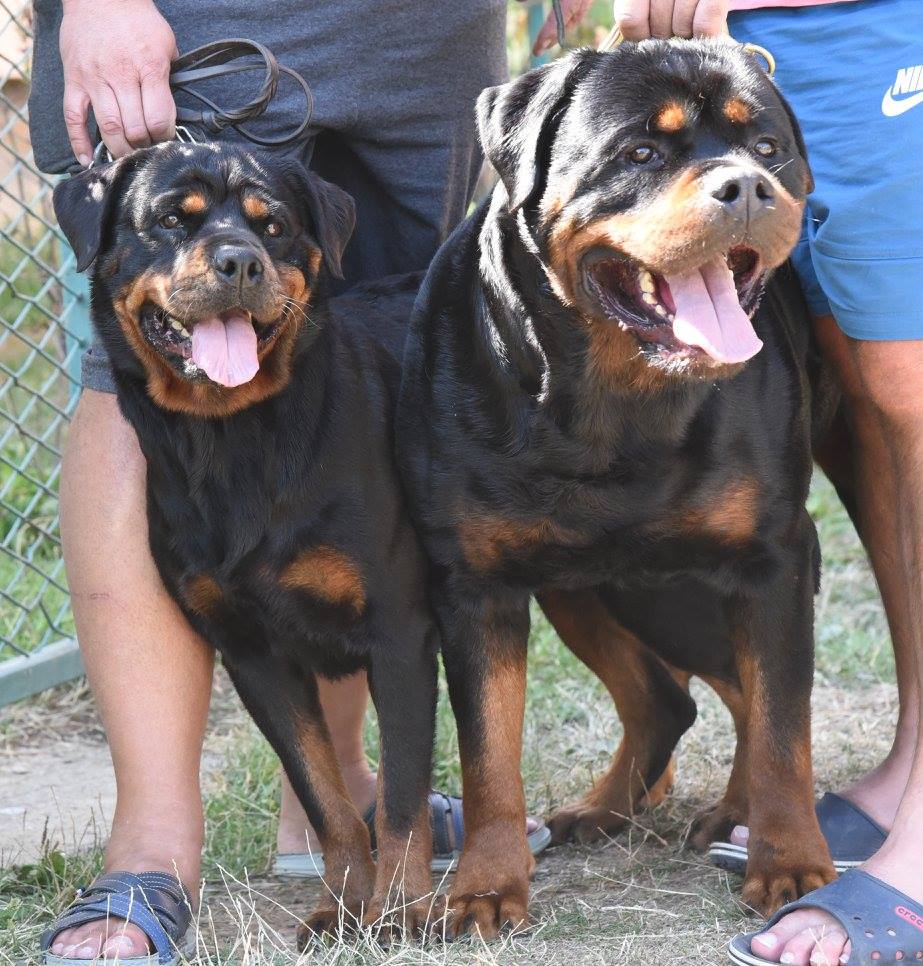 Bambi is our little singleton from Eva's litter, so she has had all of her mama's attention (and all of ours!)  Bambi is an adorable and precocious little puppy that we are just all infatuated with.  She loves to snuggle and give puppy kisses and I think her tail is on a constant vibrate.  She is so happy and sweet and just absolutely melts your heart.  She is a gentle little lady but with just enough spice to make her fun.  She loves to pay and interact and little Bambi thinks she is already a full grown Rottie sometimes.  Bambi has a very typey head with a heavy topskull and deep stop and very short, compact muzzle.  Bambi has a malocclusion (bad bite) and her ears are set high.  She will be sold with LIMITED REGISTRATION, and will make one lucky family such an amazing addition.  If you want a constant shadow and the sweetest snuggler ever, then Bambi is your baby.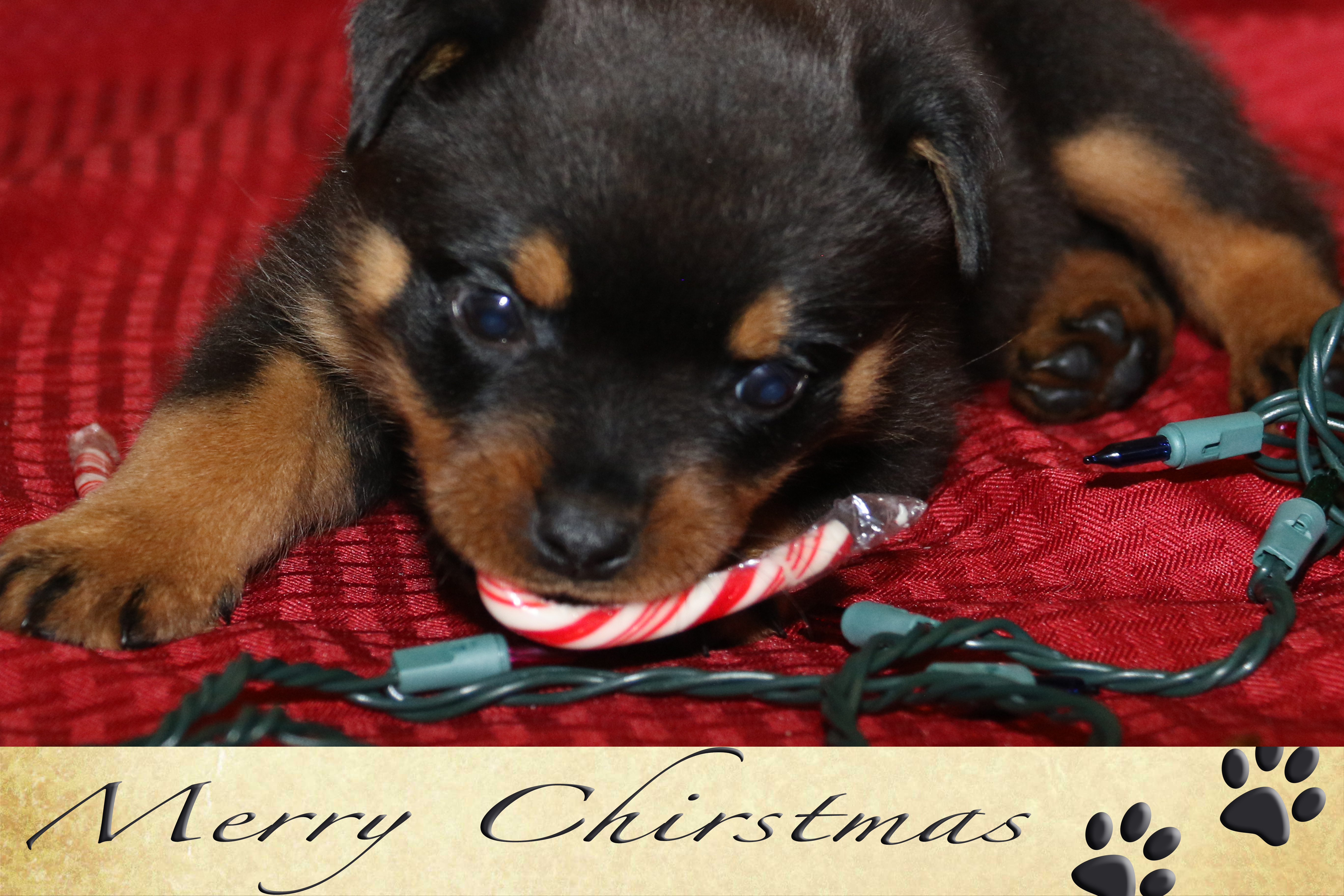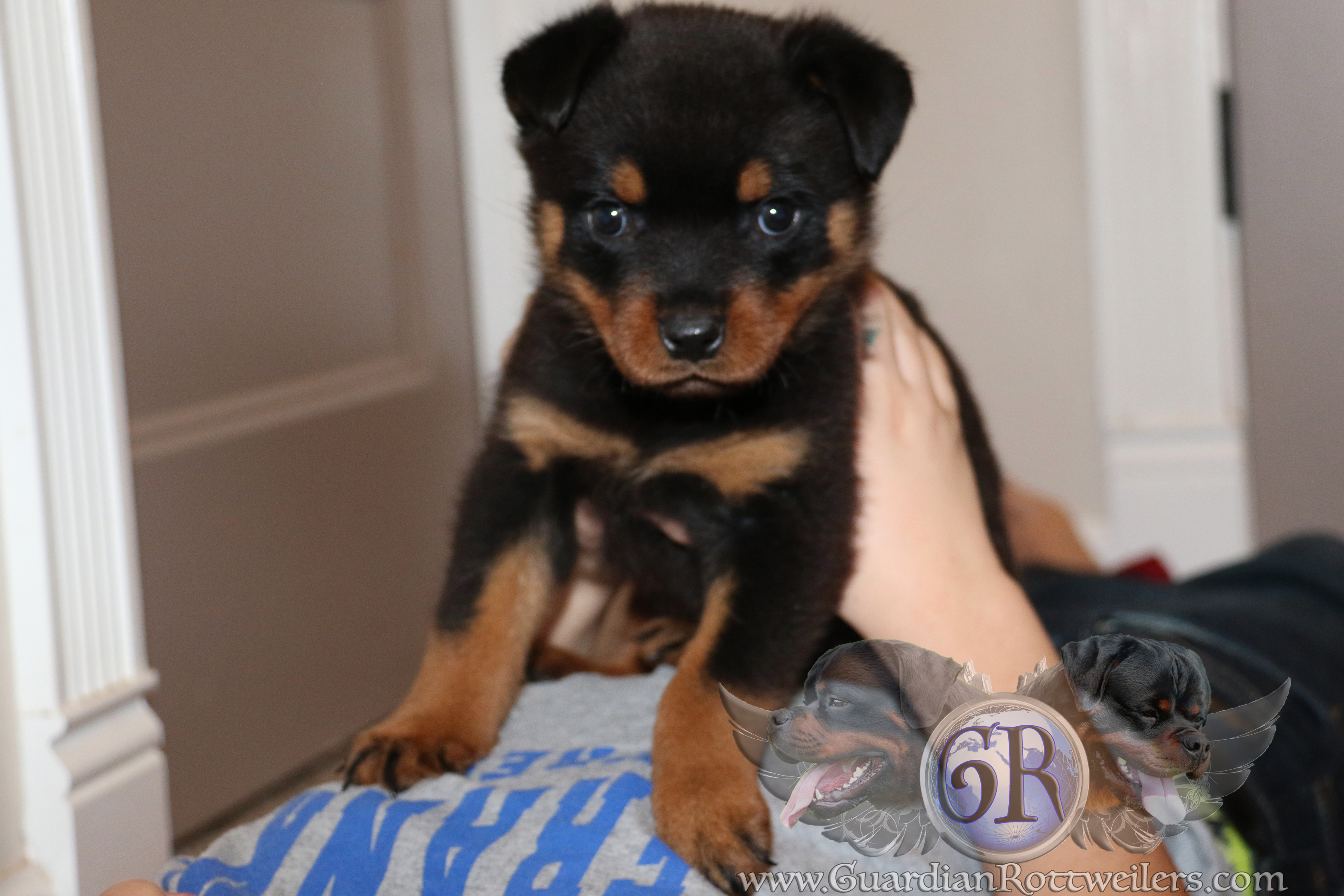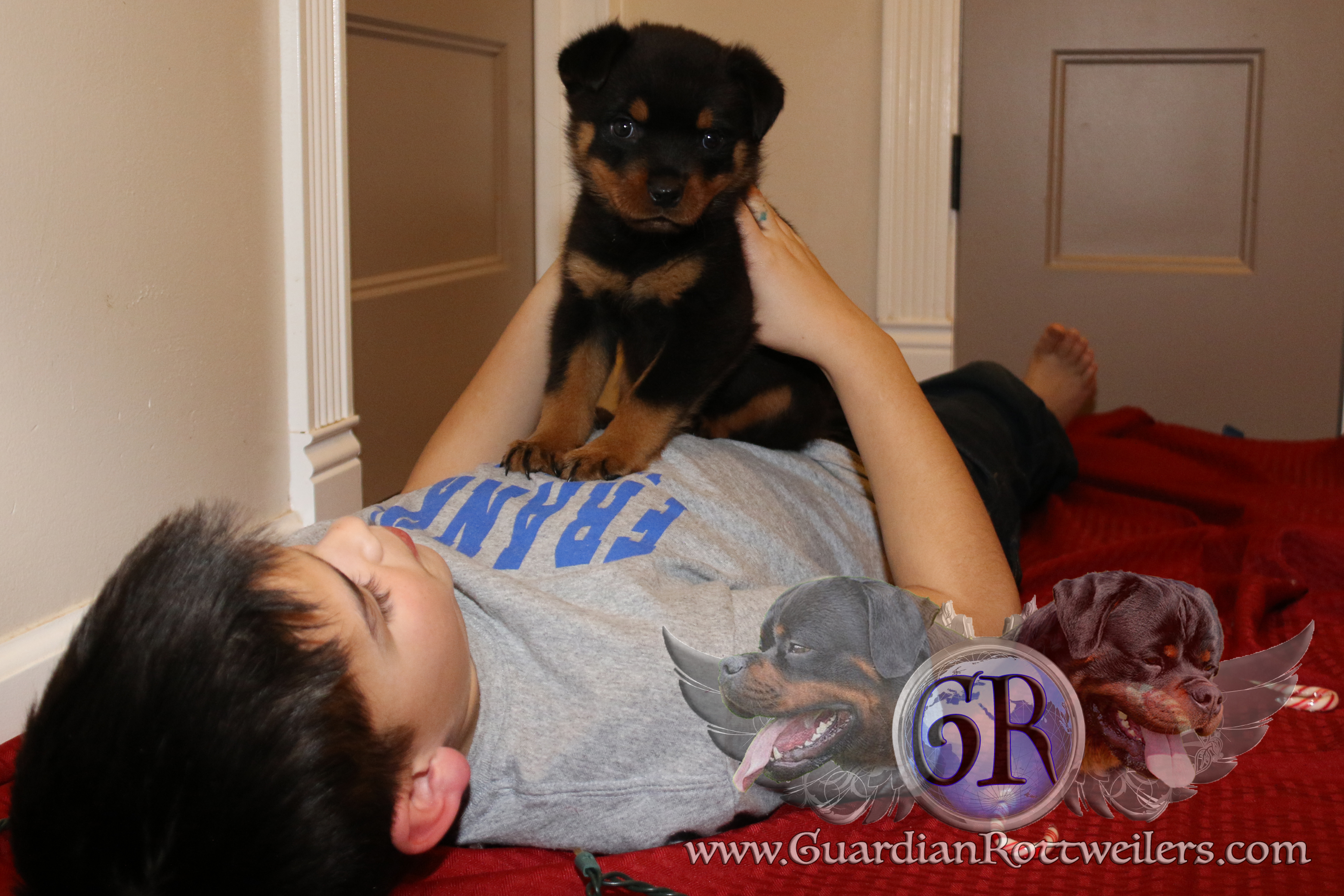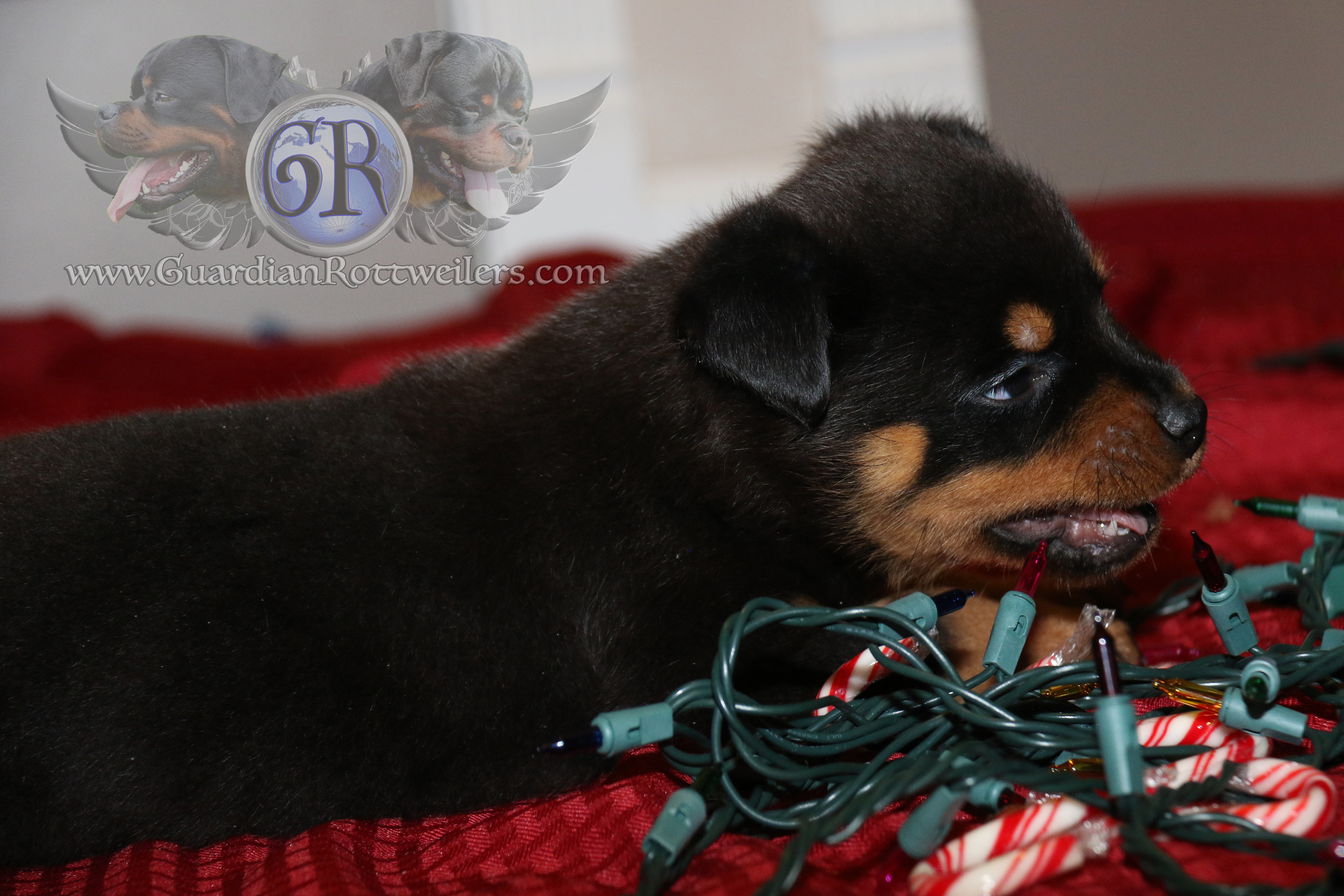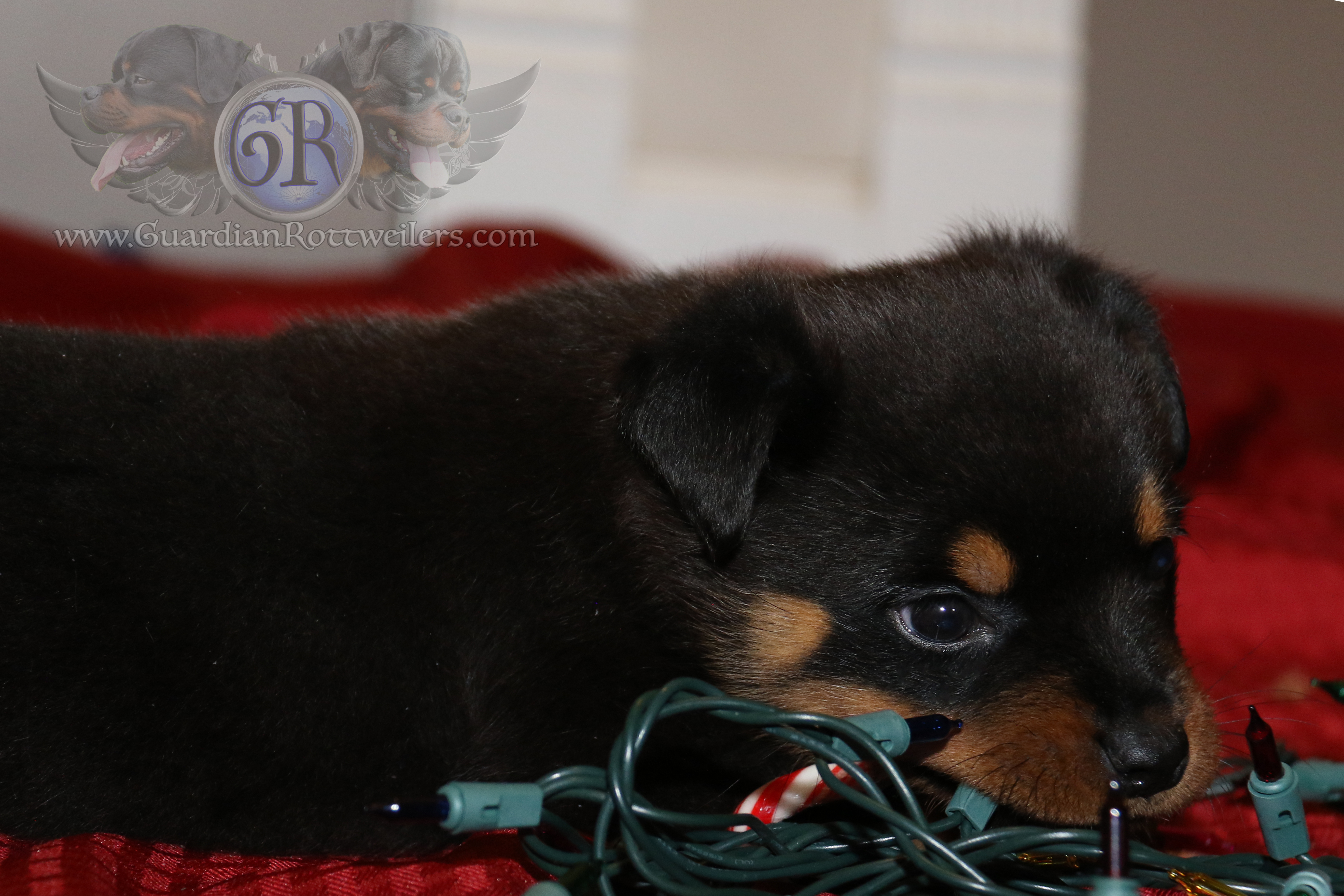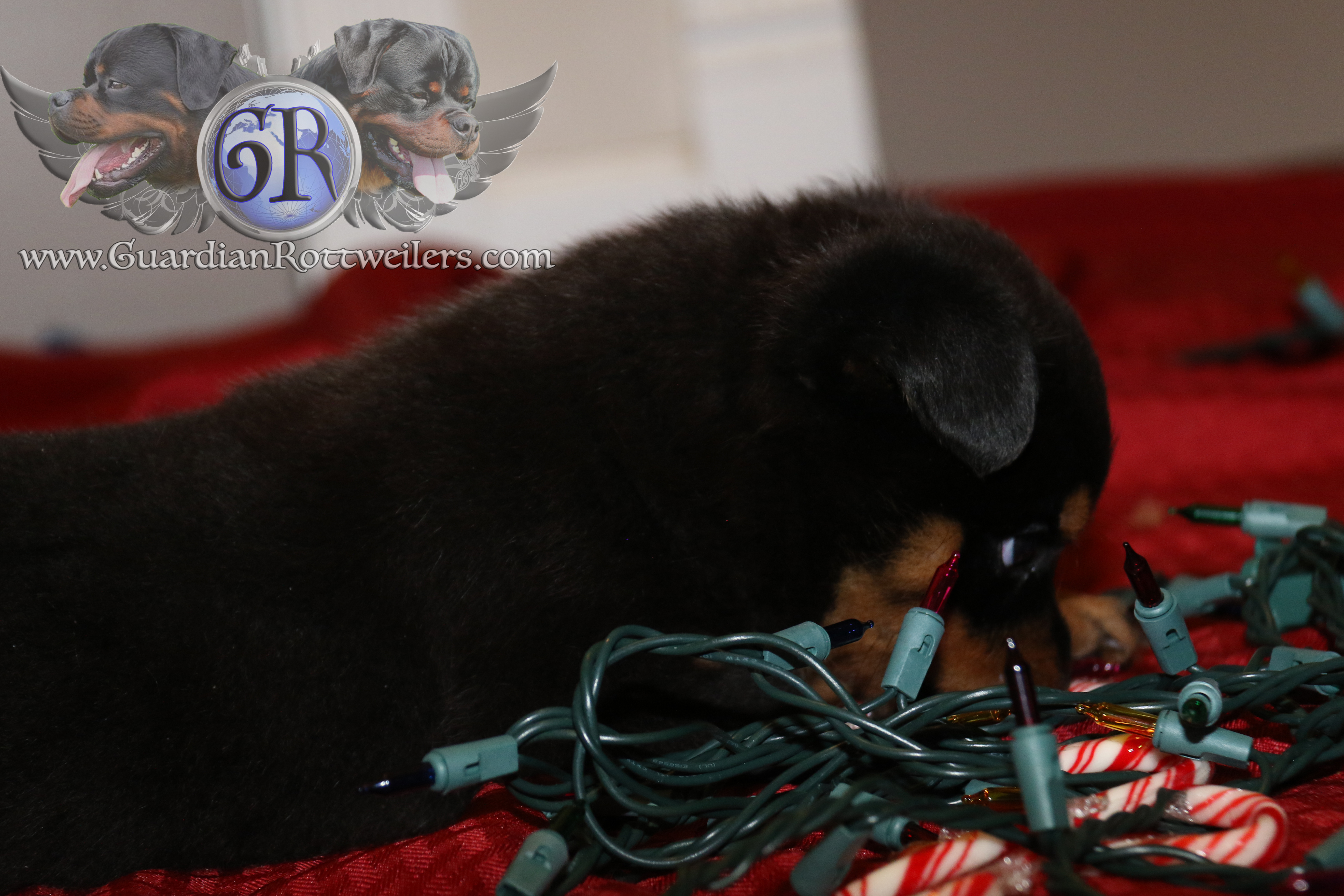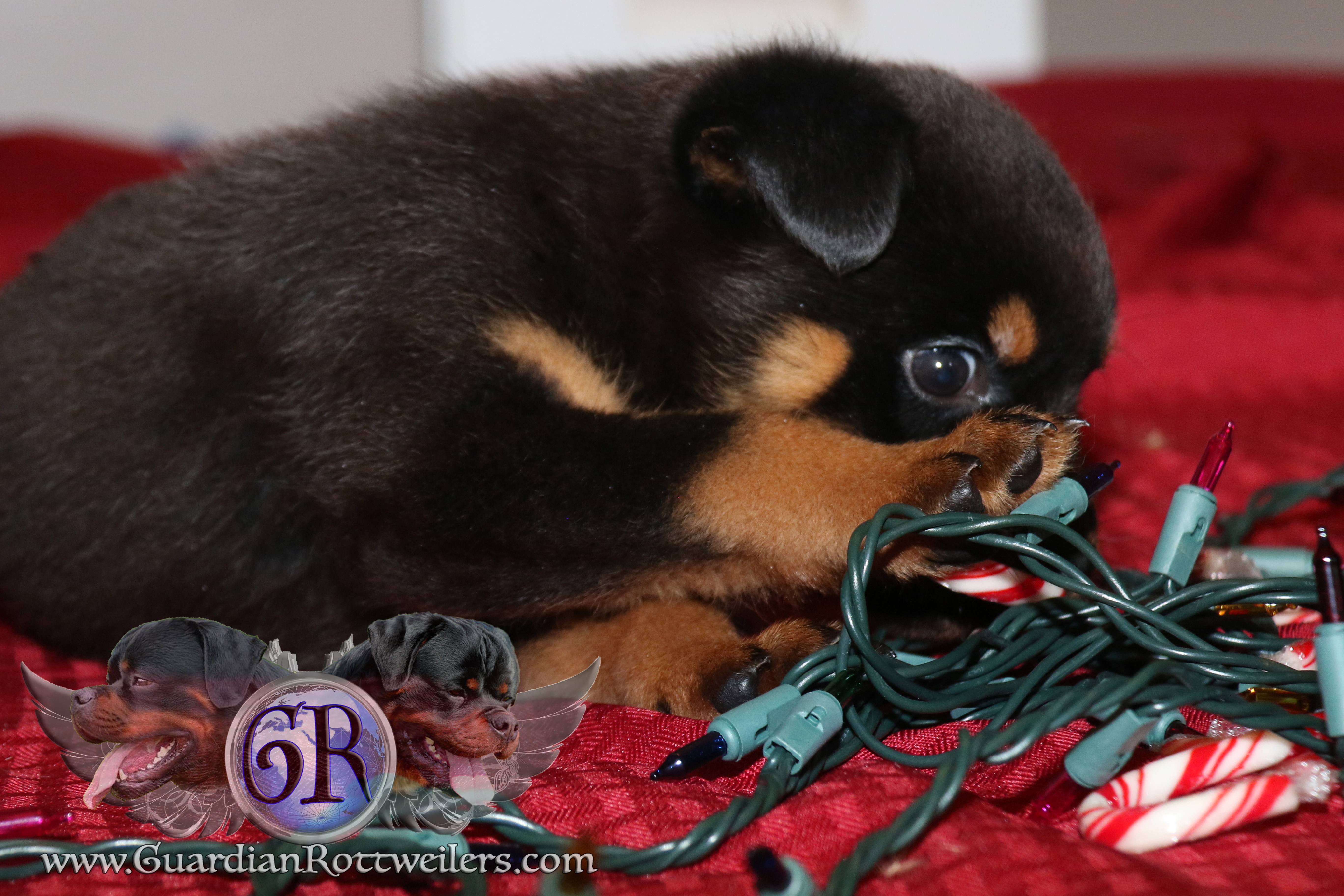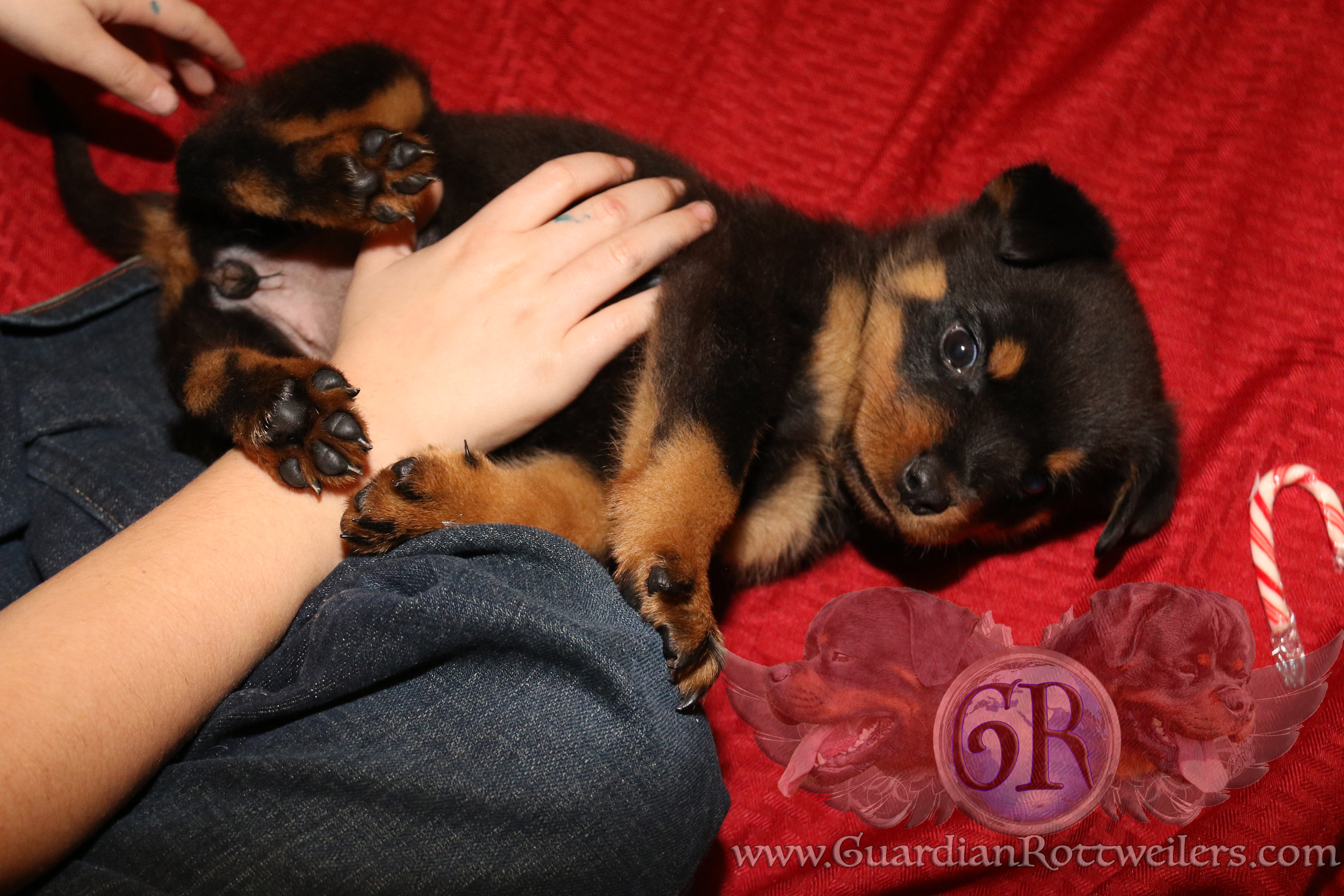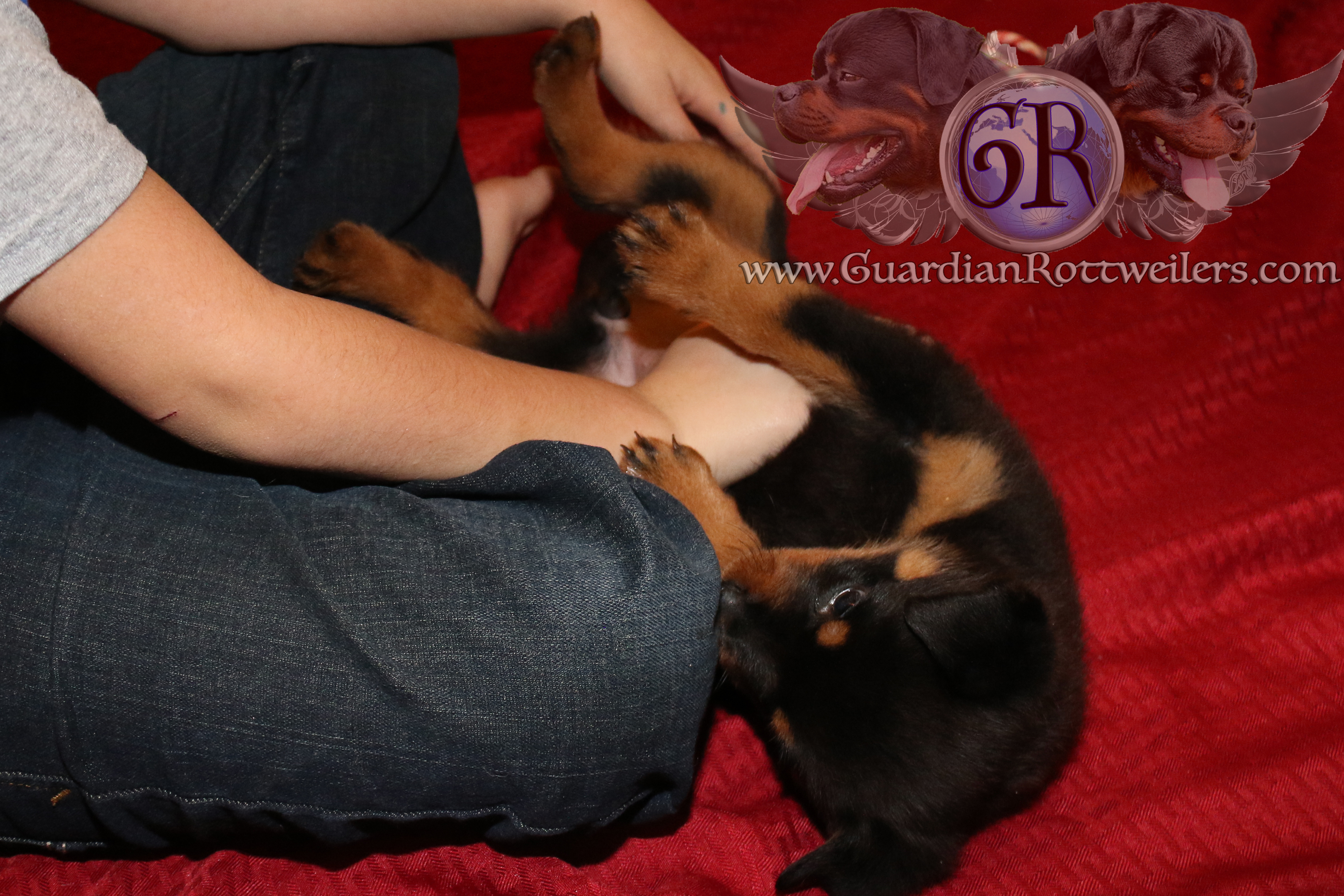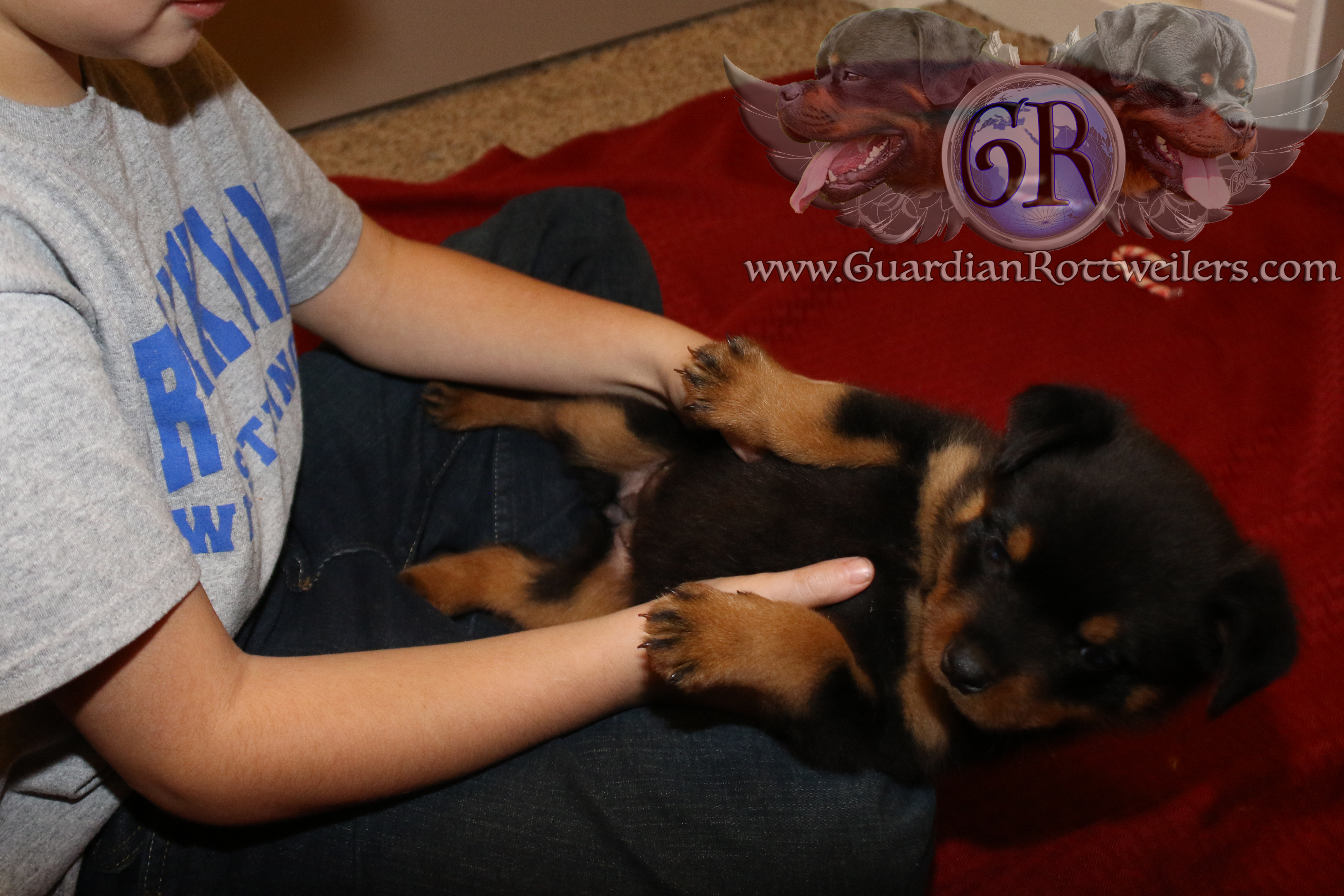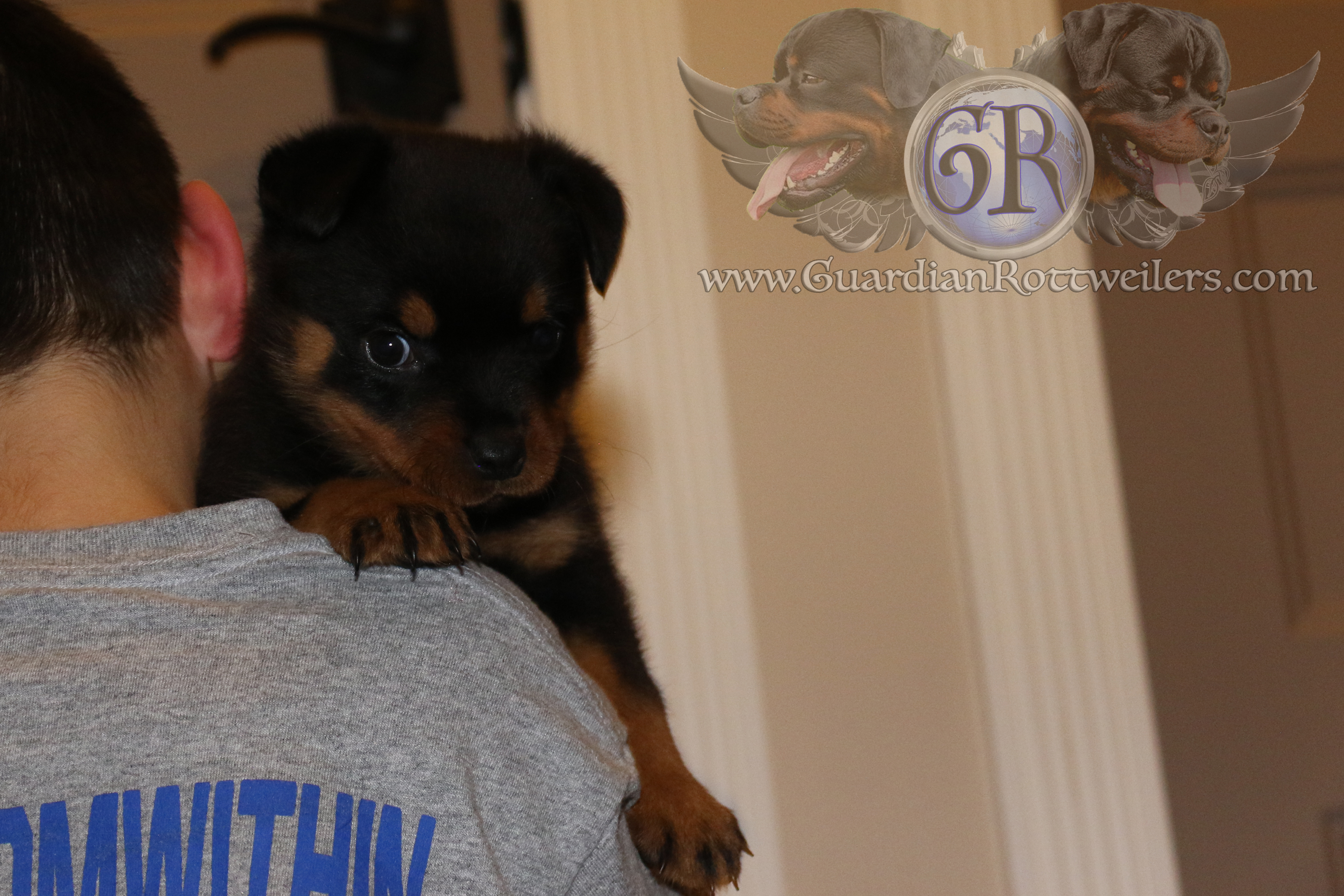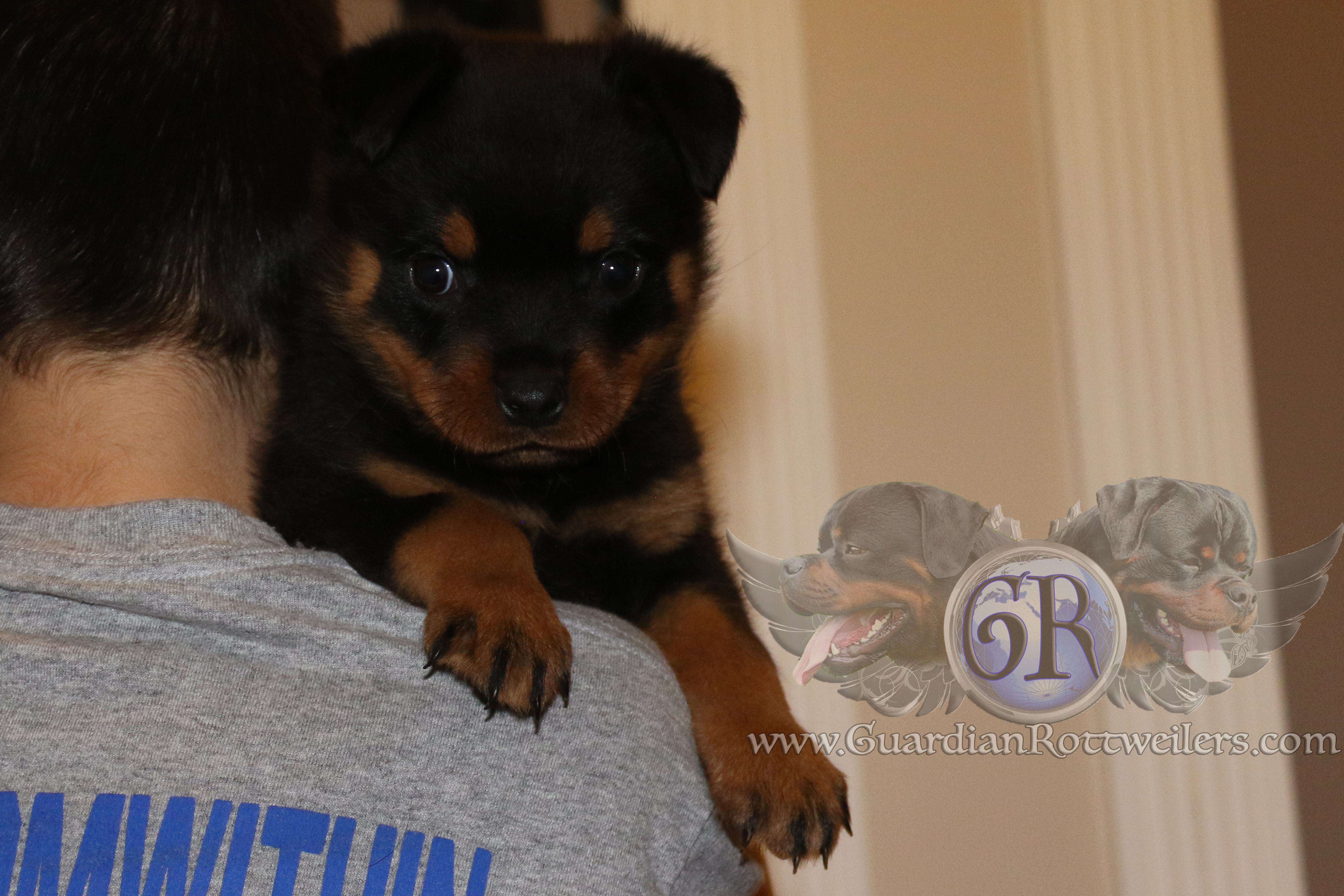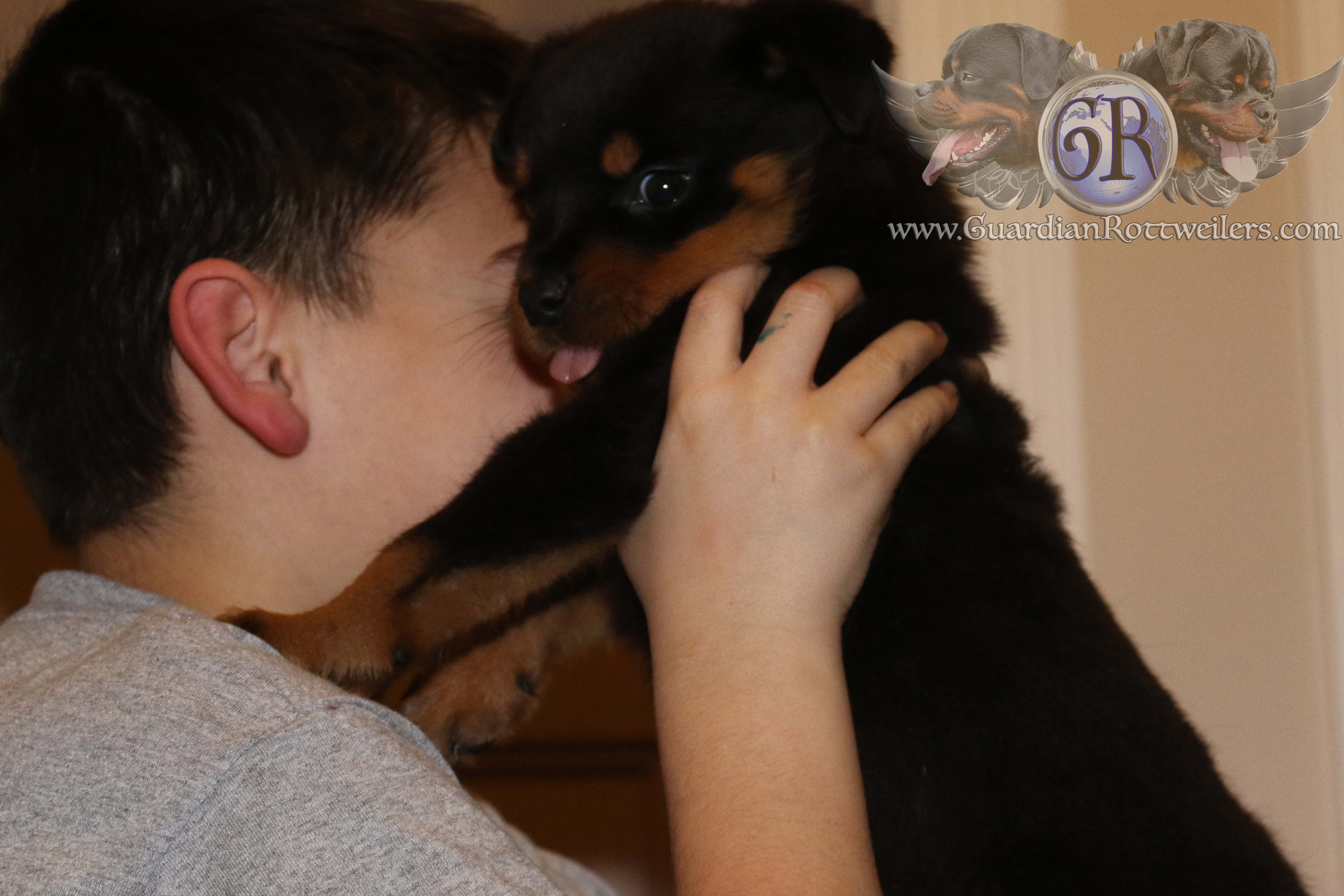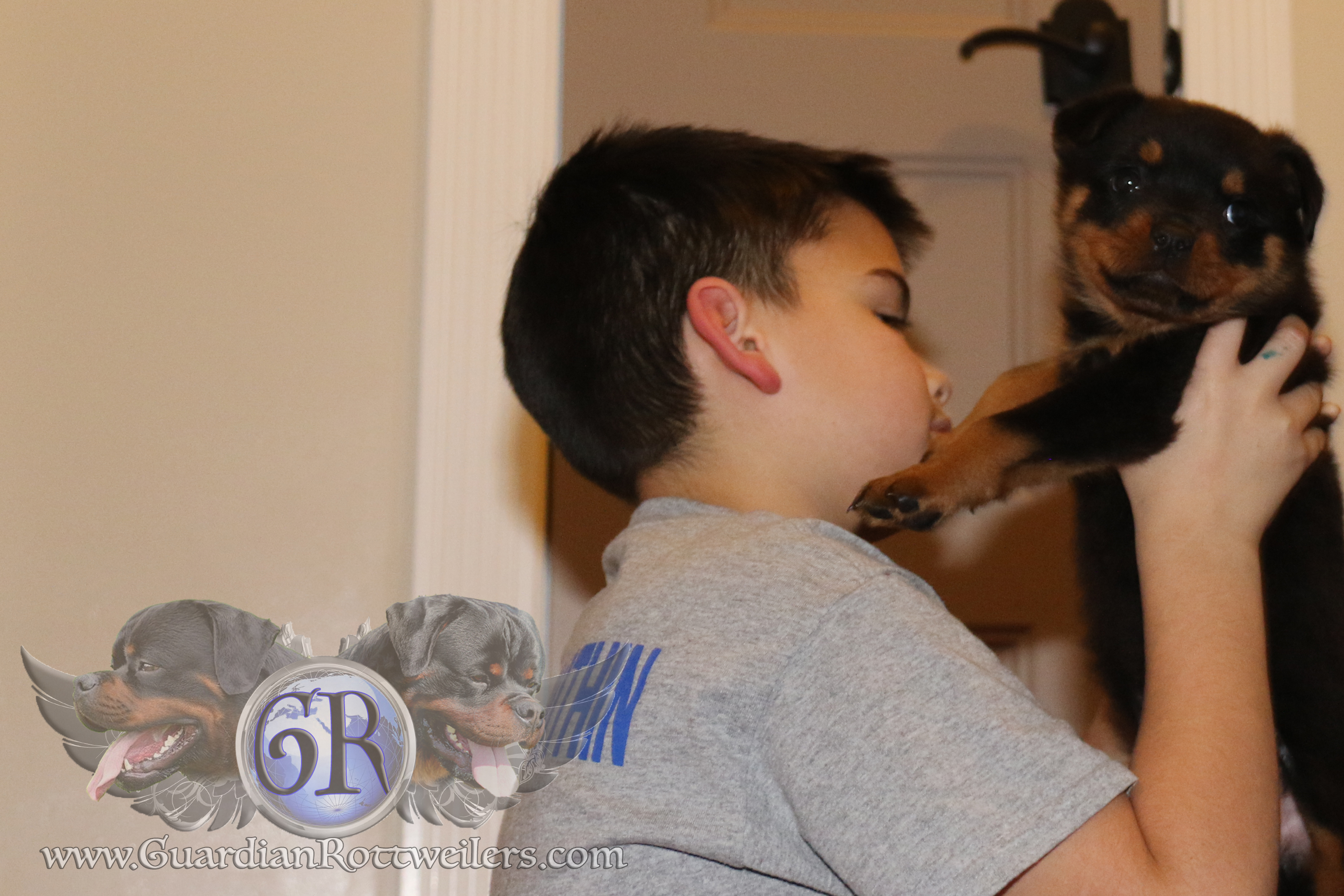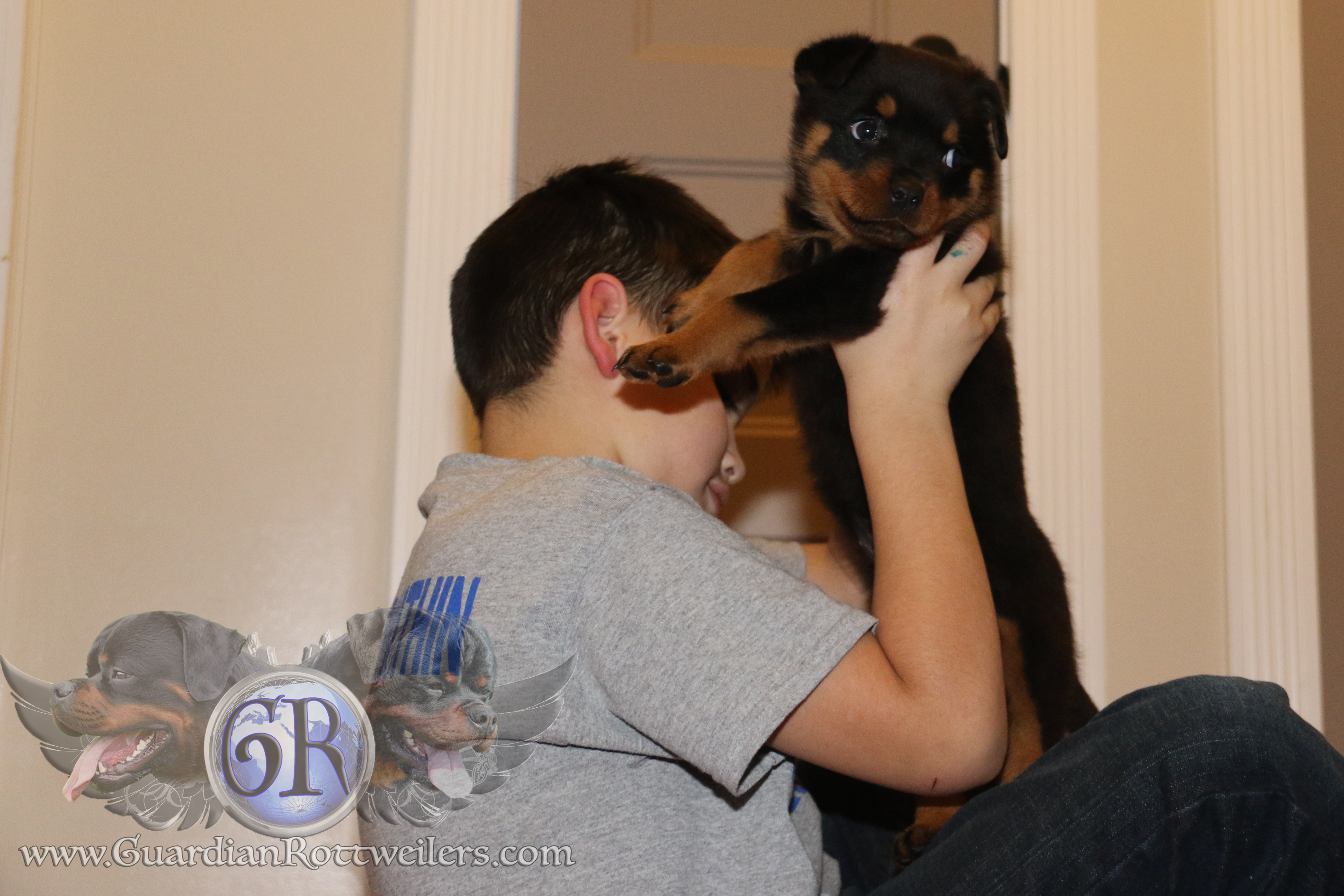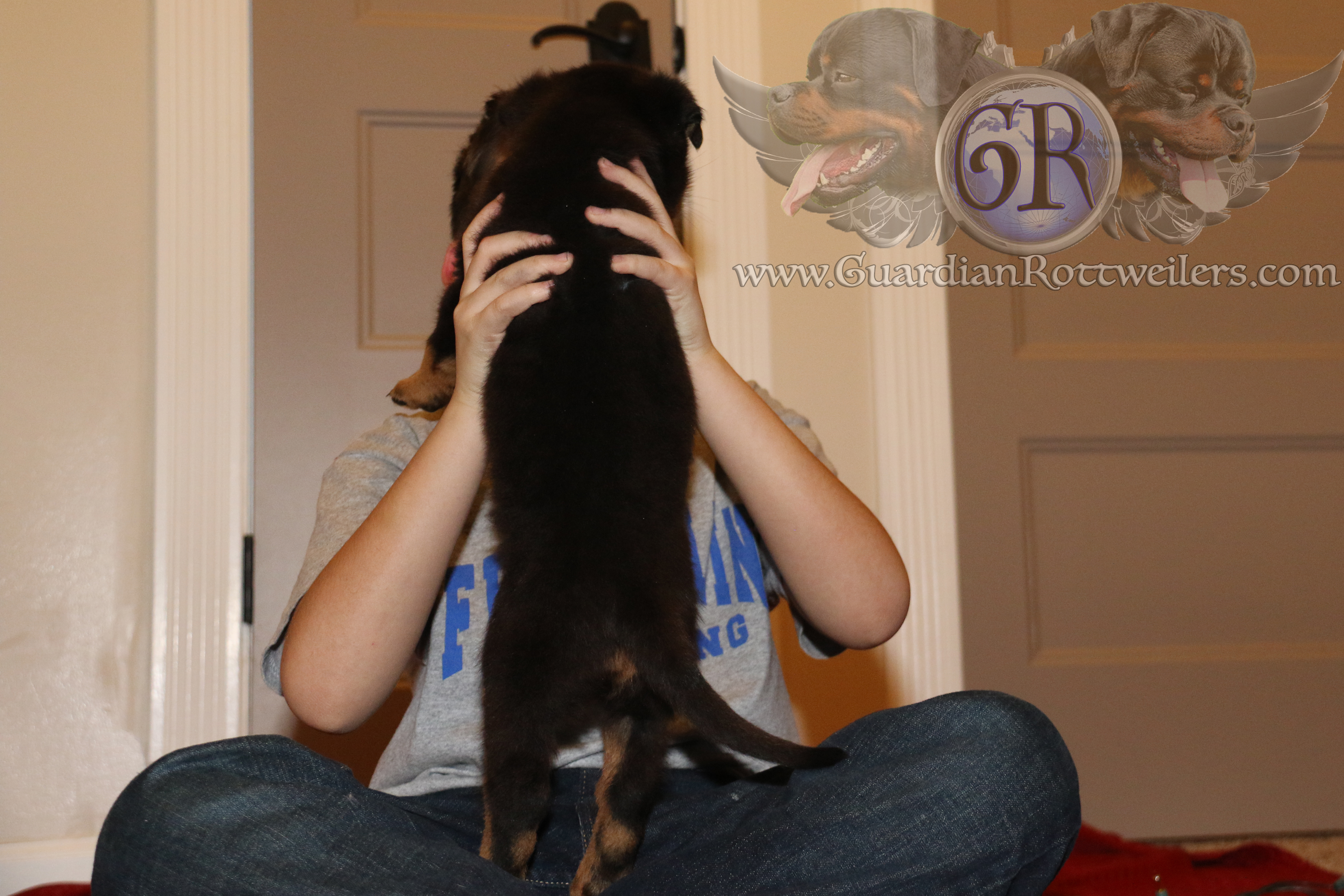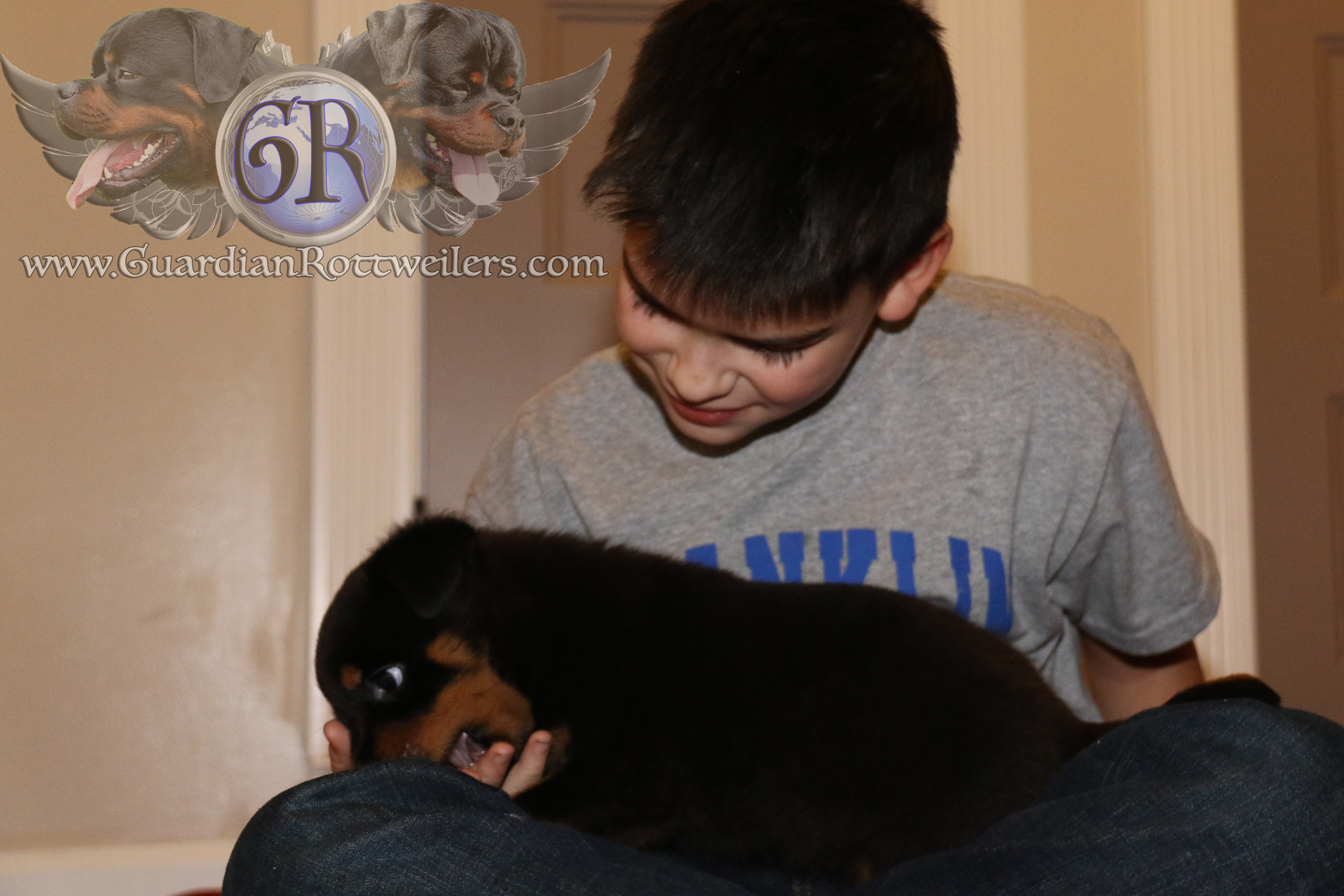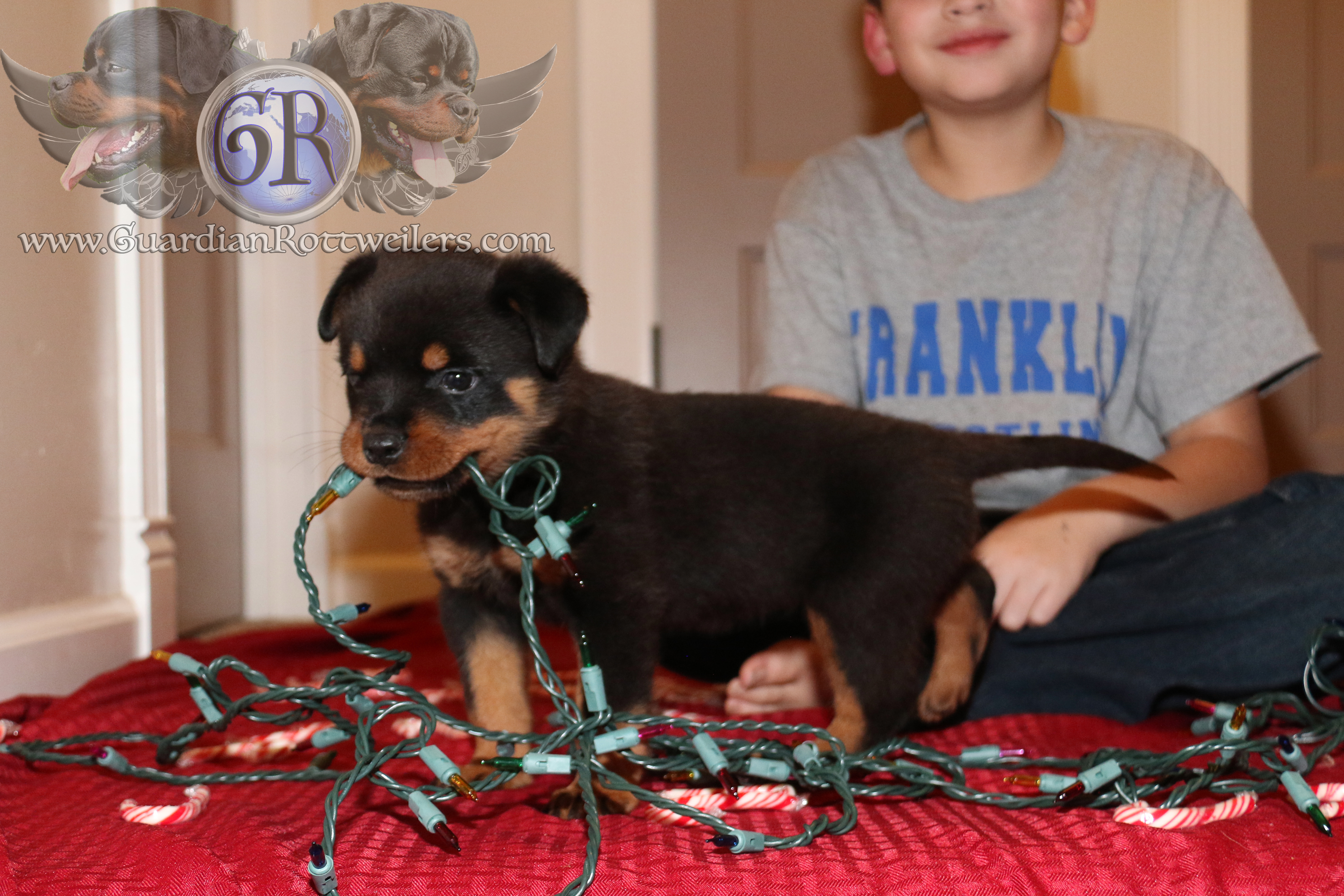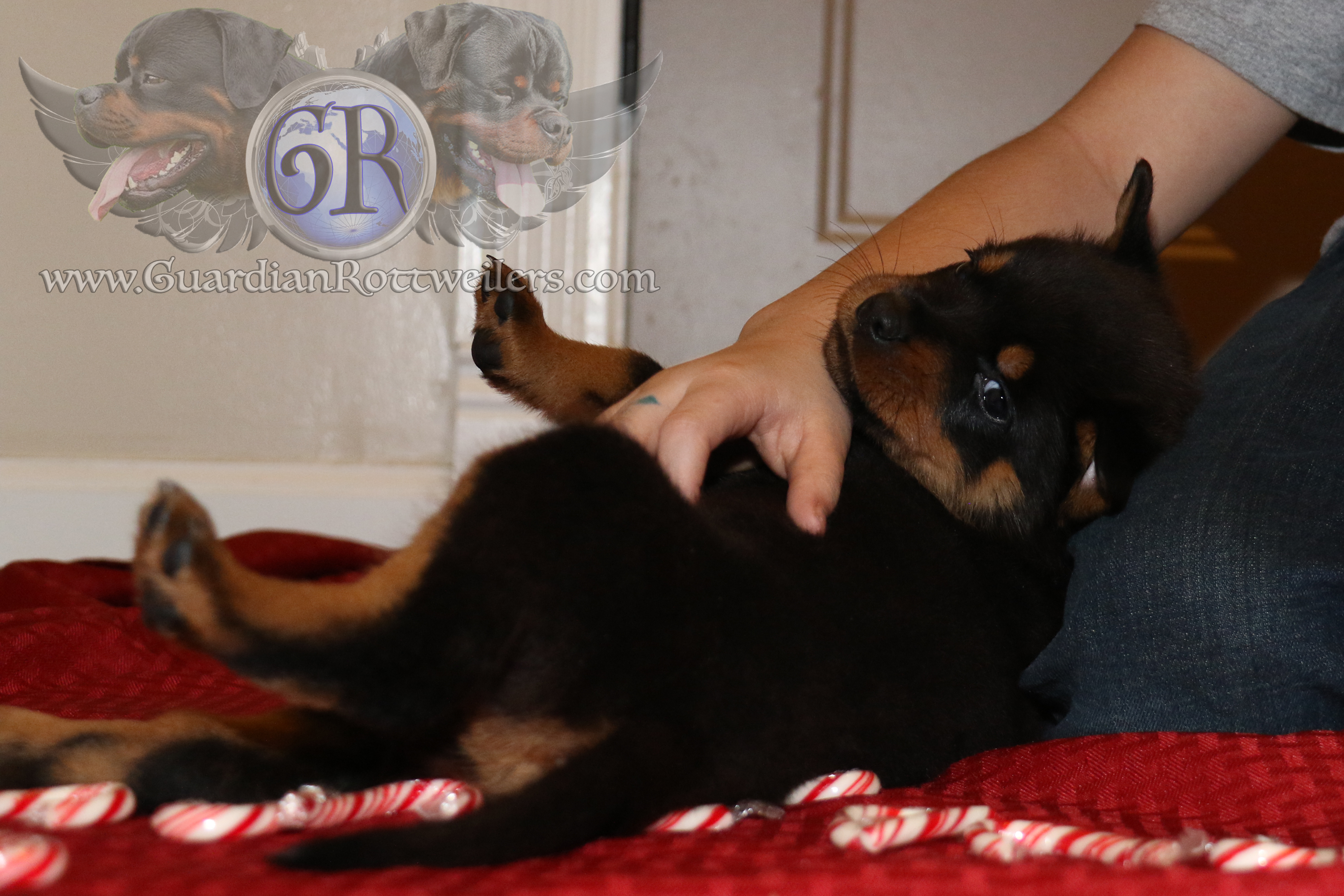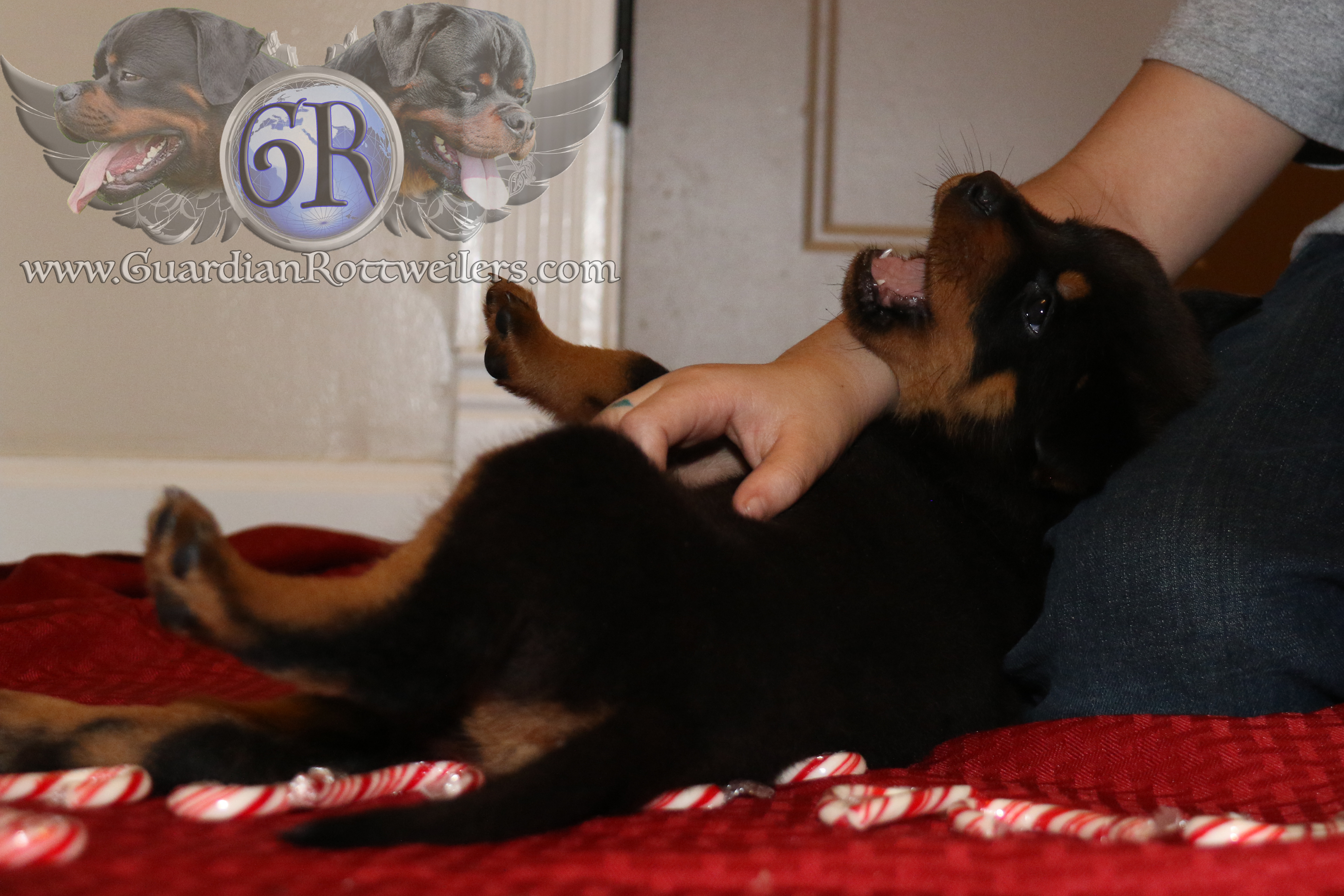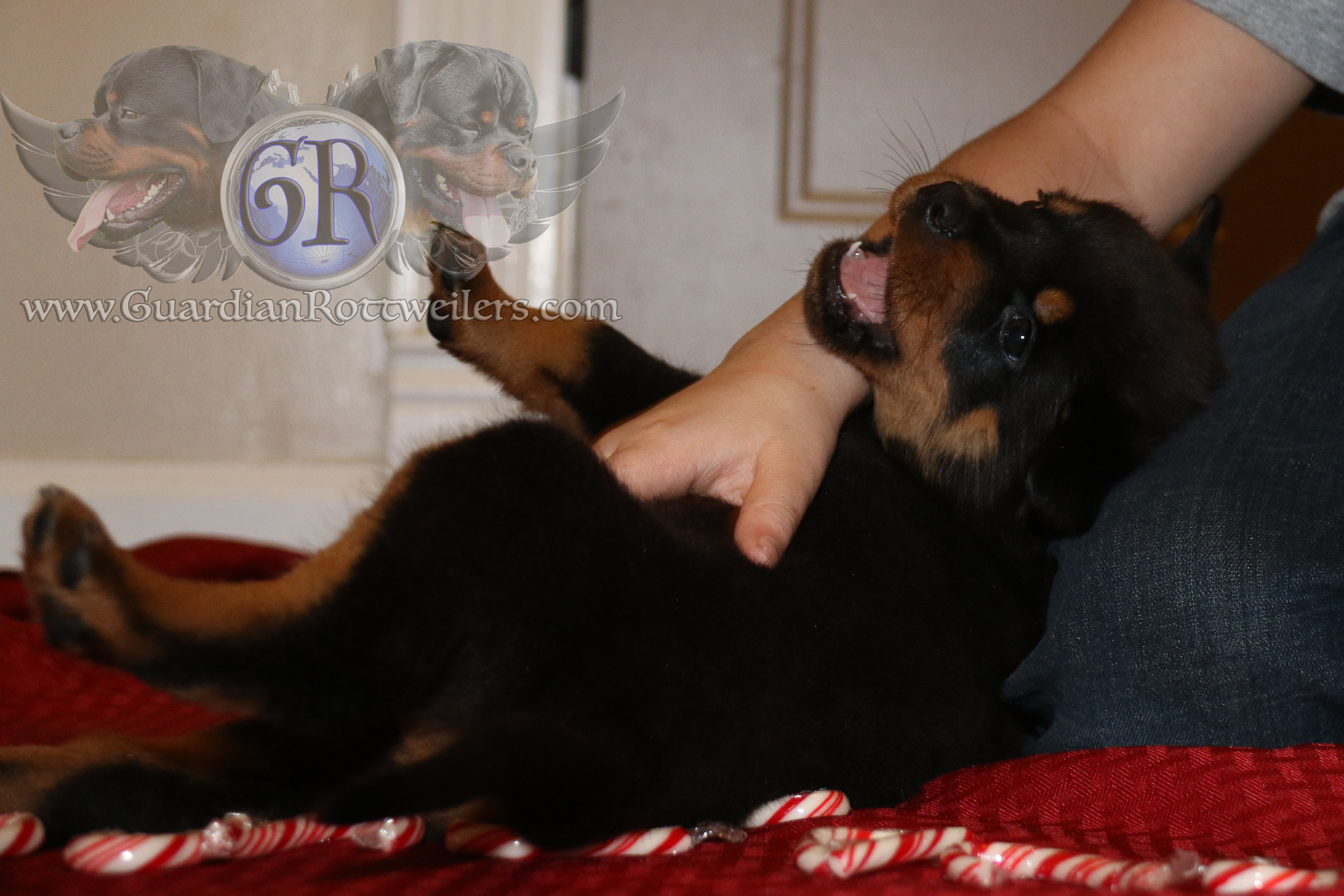 Dino:
Dino of Nicola's Lion
Sire:  Fantom della Val di Noto
Dam: Fiona of Nicola's Lion
HD-A ED-O
IPO-1
DNA
JLPP – Free
Champion of Serbia
25.7.2015. KS Belgium: V3 (judge: Srdjan Knezevic)
26.7.2015. ADRK Nordseekutenshau: V1-Anw.Dt.Ch.VDH (judge: Siegmund Trebschuh)
16.8.2015. Sremsieger show – Stara Pazova: V1-CAC (judge: Olga Grin)
28.8.2015. ADRK spec. rottw. show.: V (judge: Lavrinovich)
29.8.2015. ADRK KS: V (judge: Hans J. Radtke)
19.9.2015. Balkansieger: V2-R.CAC (judge: Zec Vladimir)
20.9.2015. Macedoniasieger: V2-R.CAC (judge: Olga Grin)
12.9.2015. CAC Cacak: V1-CAC-BOB-R.BOG (judge: Nikola Angelkovski)
10.10.2015. CACIB Obrenovac: V2-R.CAC (judge: Gere Tibor)
17.10.2015. CACIB Pozarevac: V1-CAC-CACIB-BOB-BOG (judge: Dragan Babic)
25.10.2015. CAC Debeljaca: V1-CAC-BOB (judge: Milenkovic Branko)
31.10.2015. Radunid del Sud-Campaniasieger 2015, Italy: V2, RCAC (sudija: Anton Spindler)
01.11.2015. Radunid del Sud-Campaniasieger 2015, Italy: V1, CAC (sudija: Erika Stepanauskiene)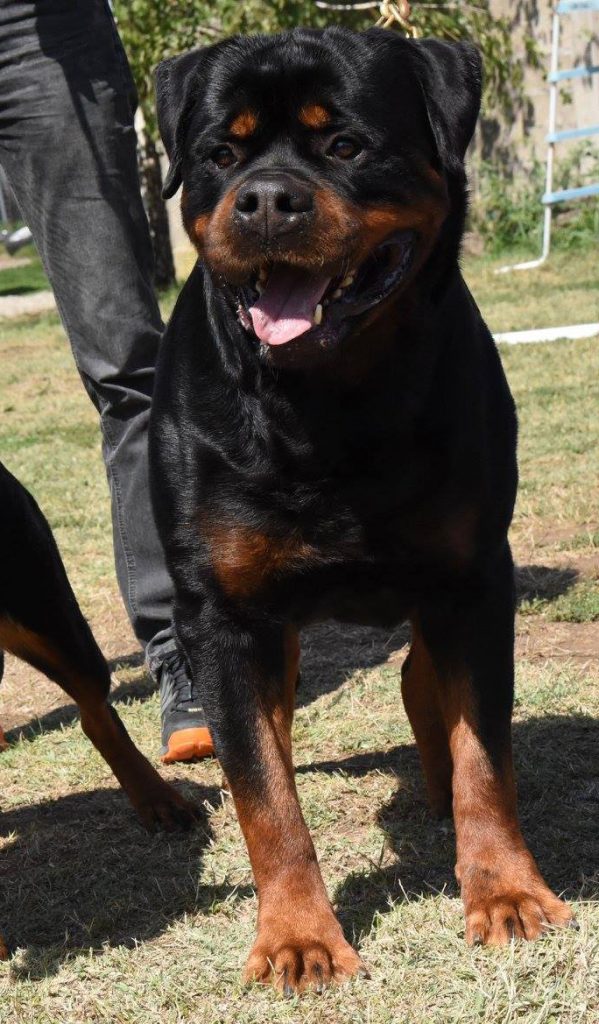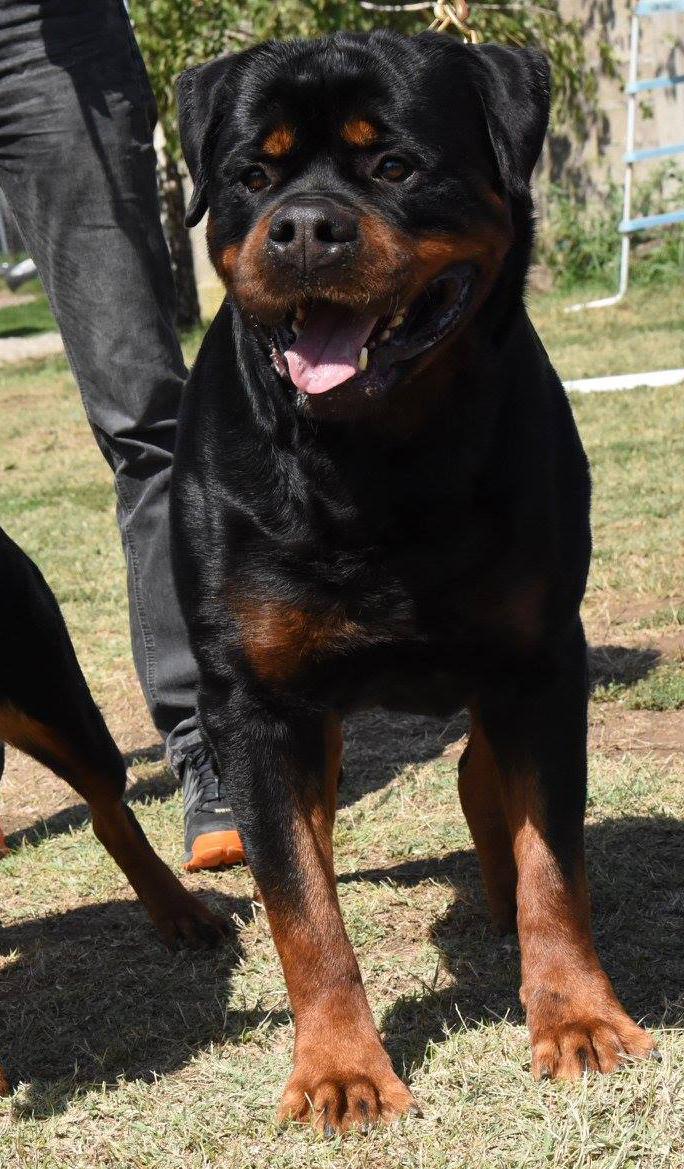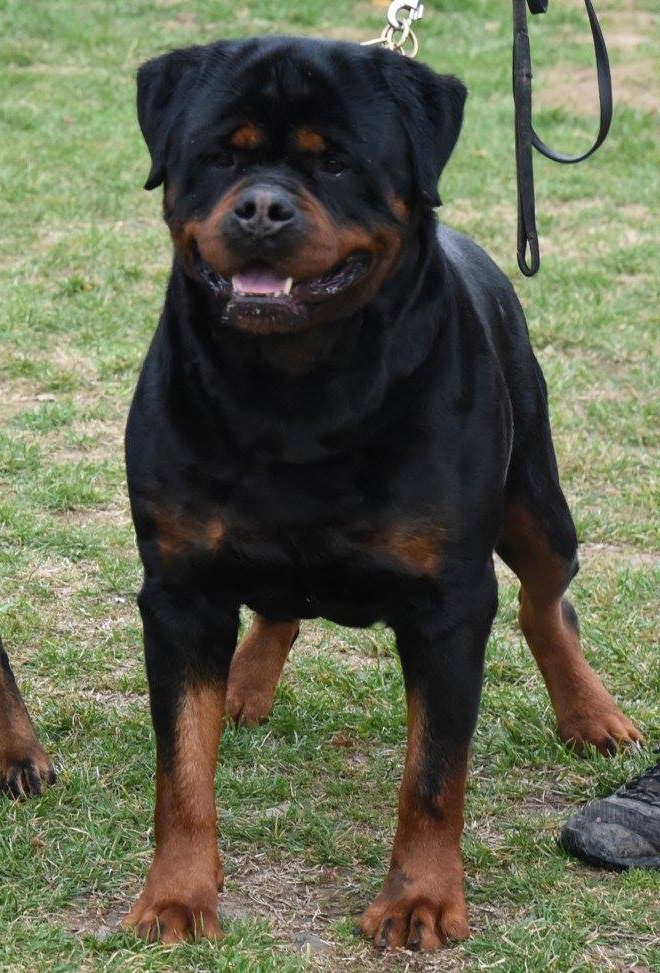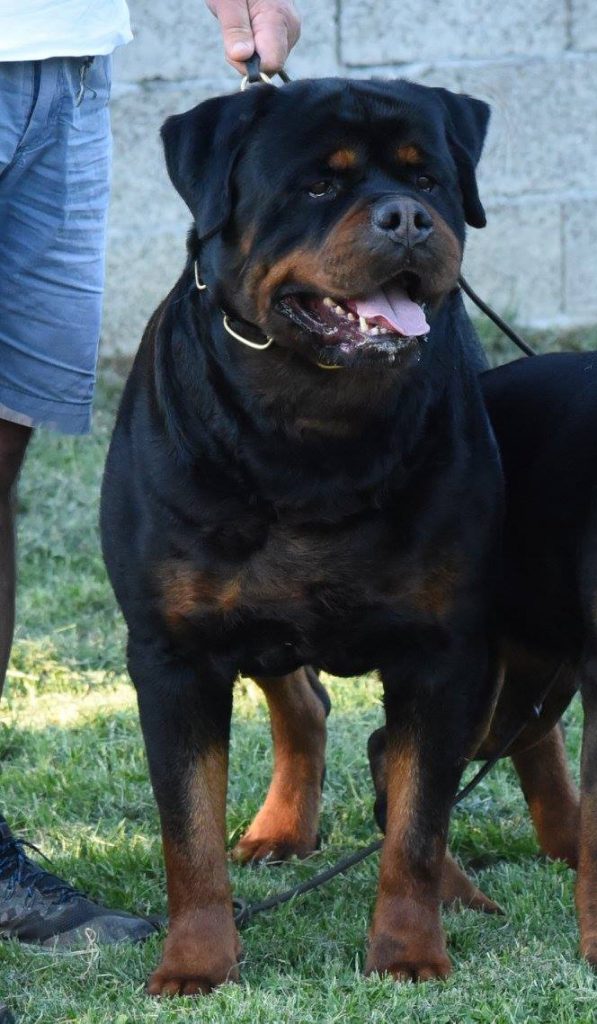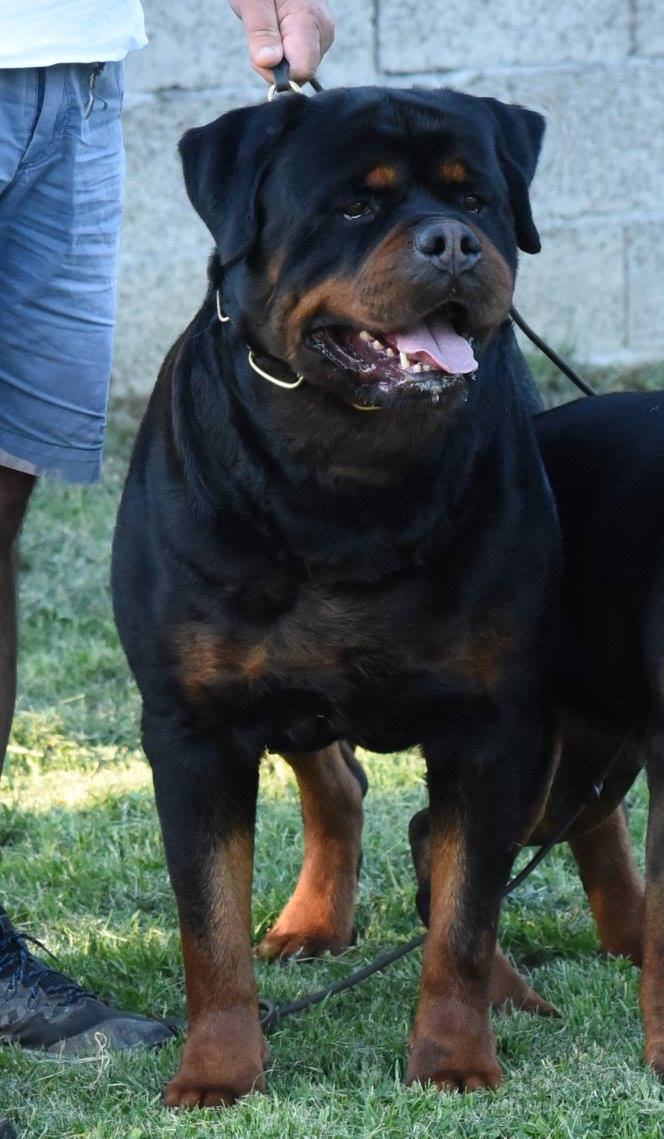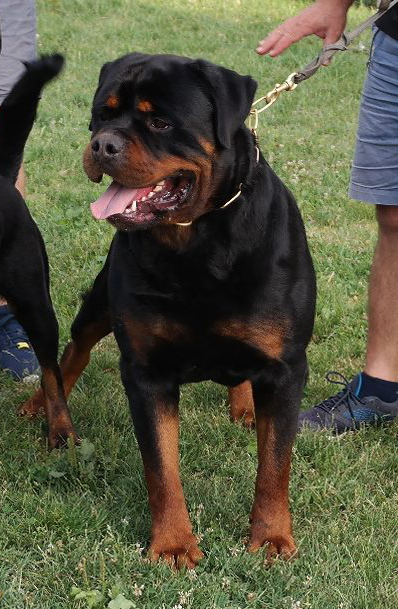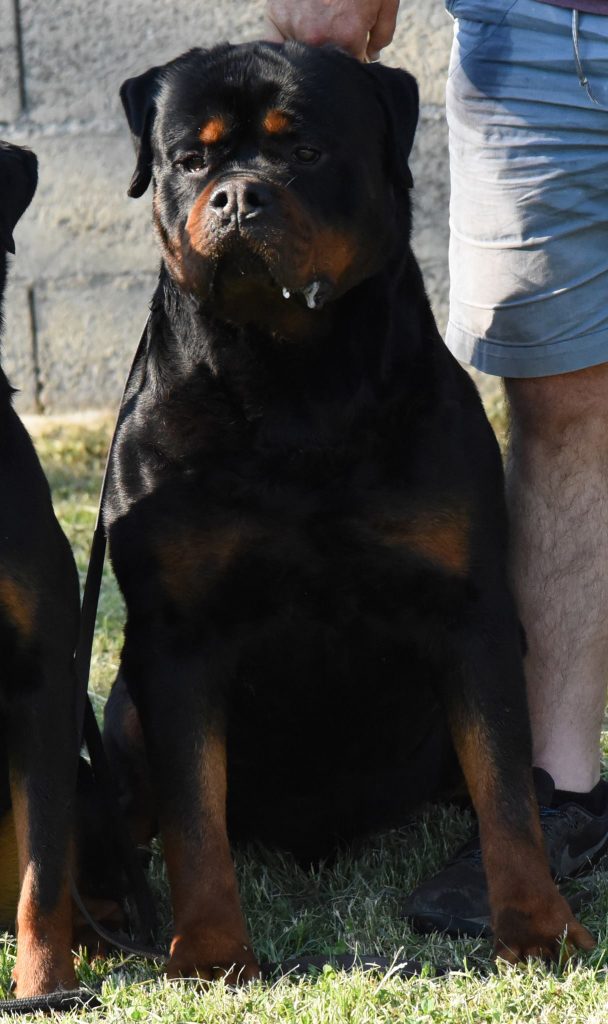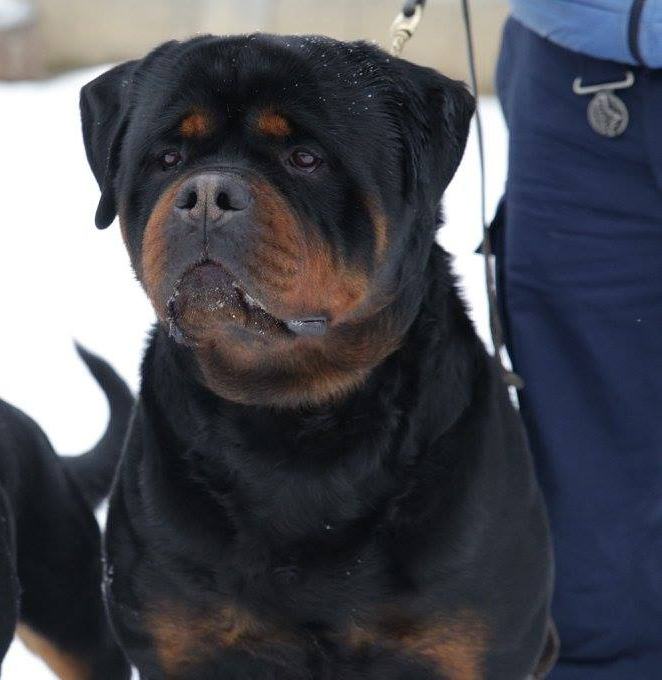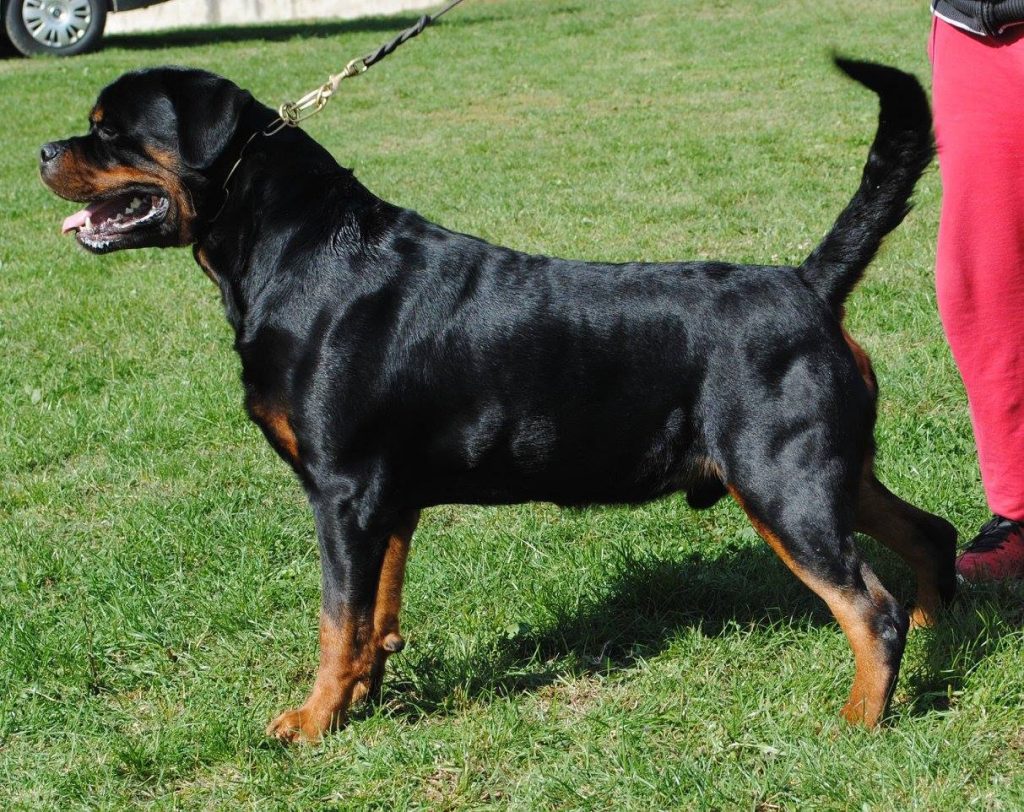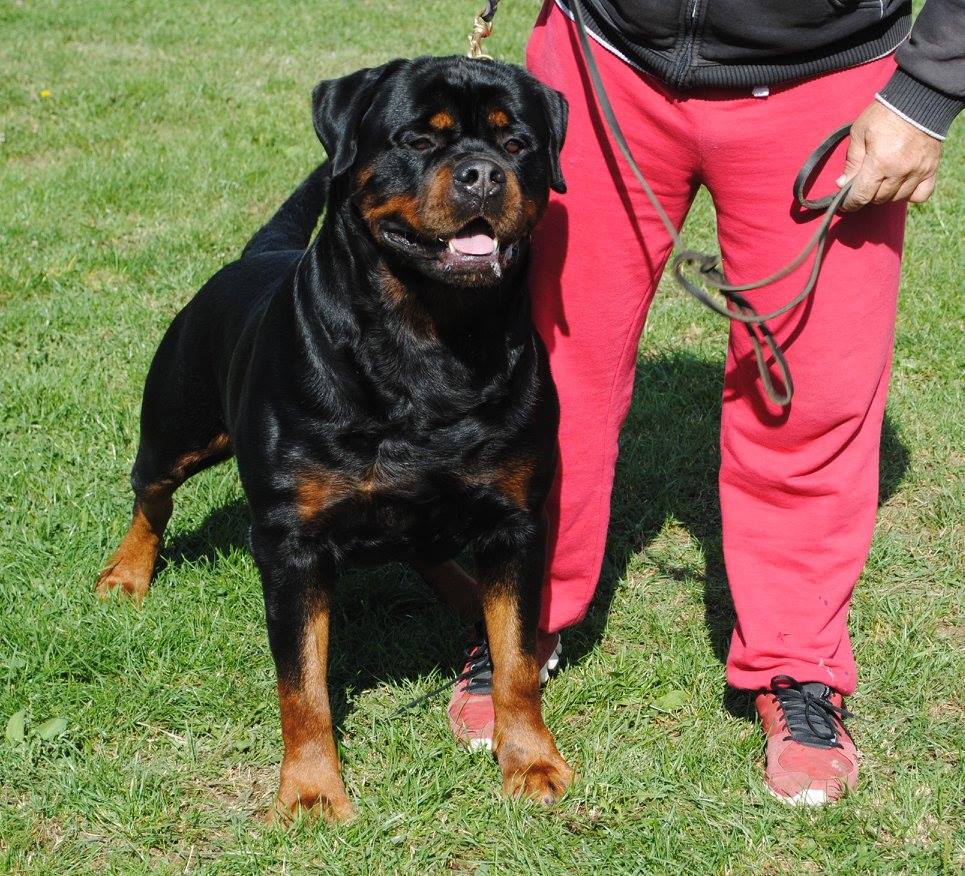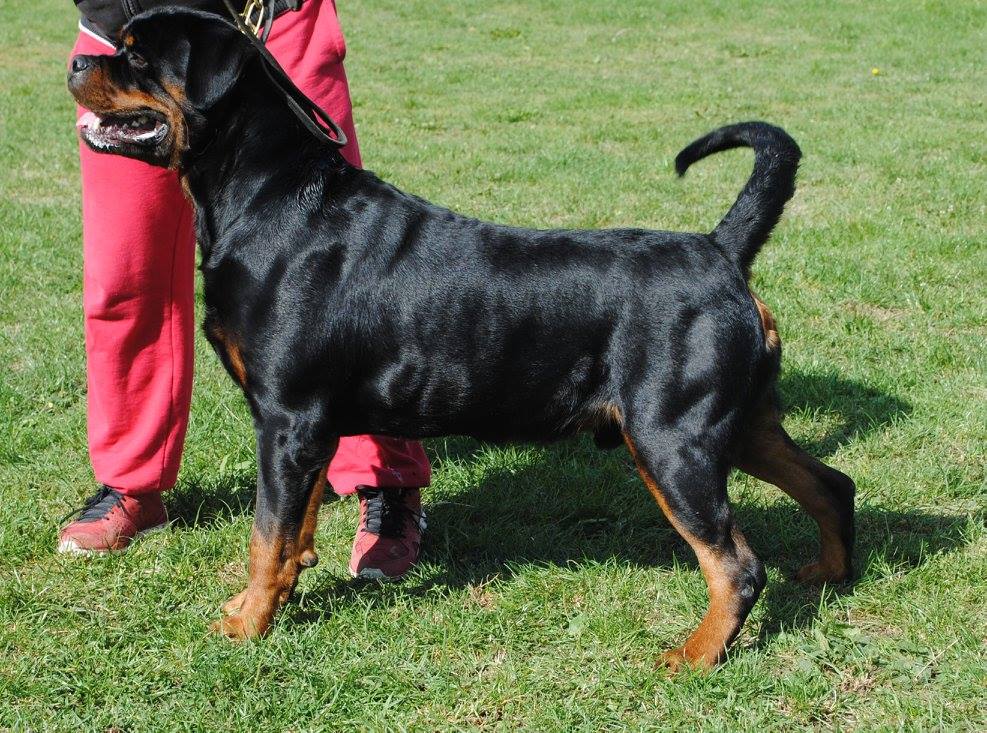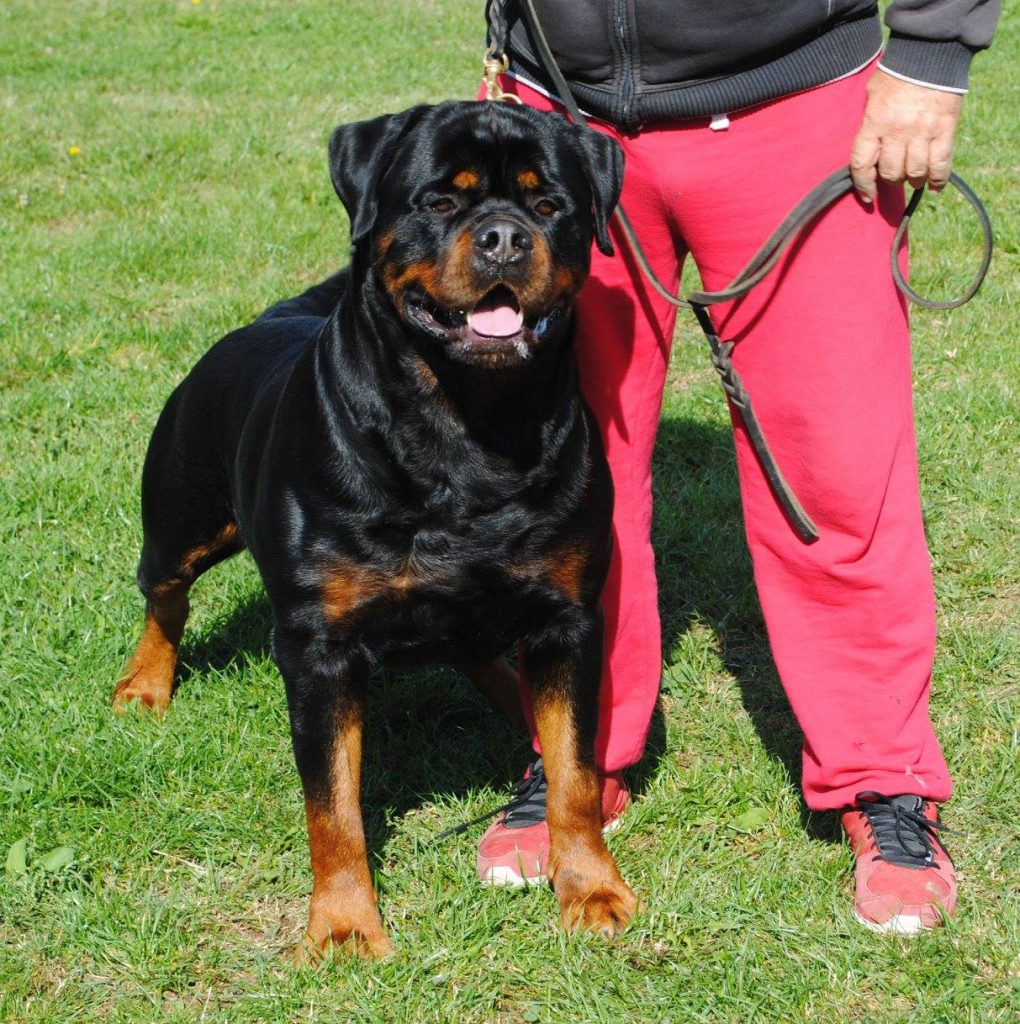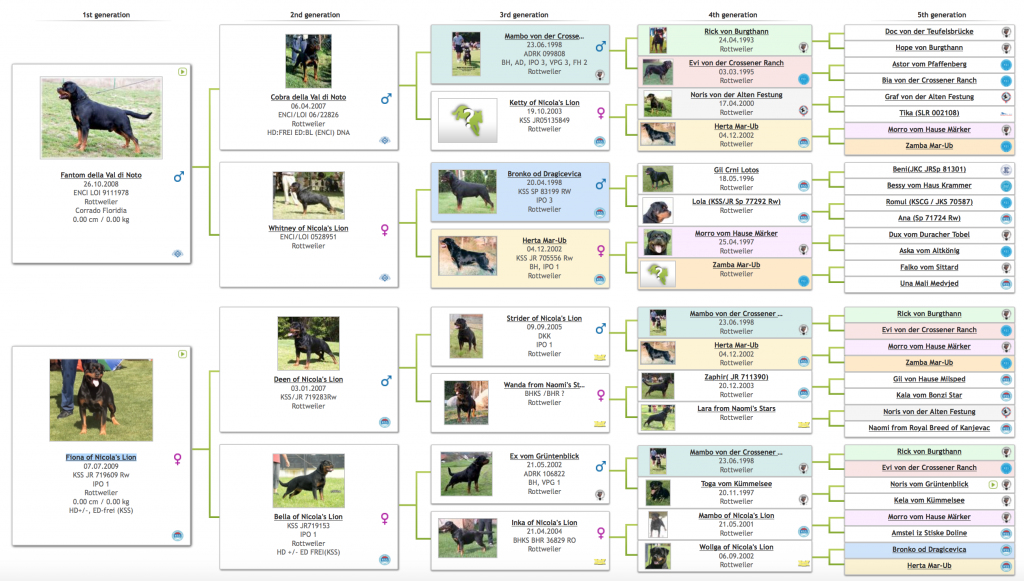 (click on pedigree to enlarge)
This is a video of young Dino in the Belgium KS in 2015.  He is on the left- check out that RIDICULOUS pumpkin head!

Here are a couple of videos of some of what Dino is producing!!
In this video, you can see how, even at such a young age, the puppies are not at all intimidated startled or even phased by the very loud noise so close of the empty jug against the bars- all they want to do is work (or at their age, more accurately, play 😉 ) They are not distracted or dissuaded!!  Between Eva's lines (SANGO!!!) and Dino- I am expecting some PHENOMENAL work prospects in this litter with the ADDED BONUS of EXTRAORDINARY CONFORMATION!!  EXTREME BONE and VERY STRONG head type!!  I cannot say enough about my expectation on this breeding!!

In this short clip, you can see more Dino babies- pay attention to head type, bone, and of course character- very young and still great drive and confidence.

(Visited 21 times, 1 visits today)